Ding, ding! Litchfield County just got really lucky! Globe-trotting, Emmy award winning stylist, Scott Bond has put down roots and opened Byrde + the b, a salon and dry bar in Washington Depot. Scott has been bopping around LA, London, and NYC for many years coloring and cutting clients hair at home, including some fabulous women such as Meredith Vieira, Kim Basinger, and Hope Davis. And now, we can all access Scott's talents at his awesome new hair studio.
We stopped by to say hi to the team and enjoy some services. Blow dry and brows for Lora, brows and a six-inch chop for Bev!
Post sponsored by Byrde + the b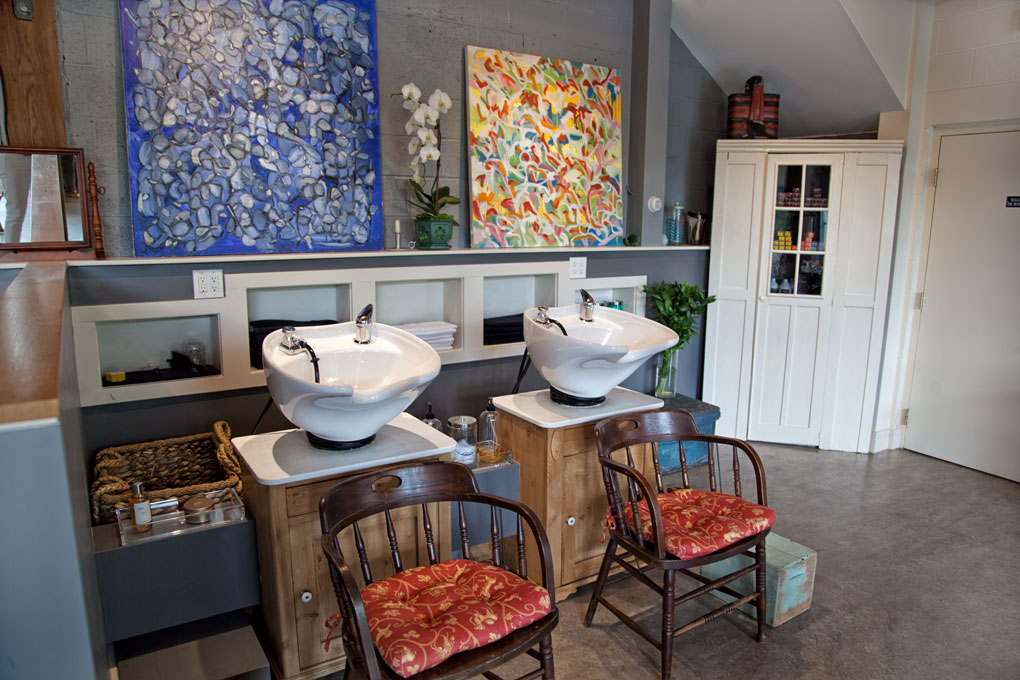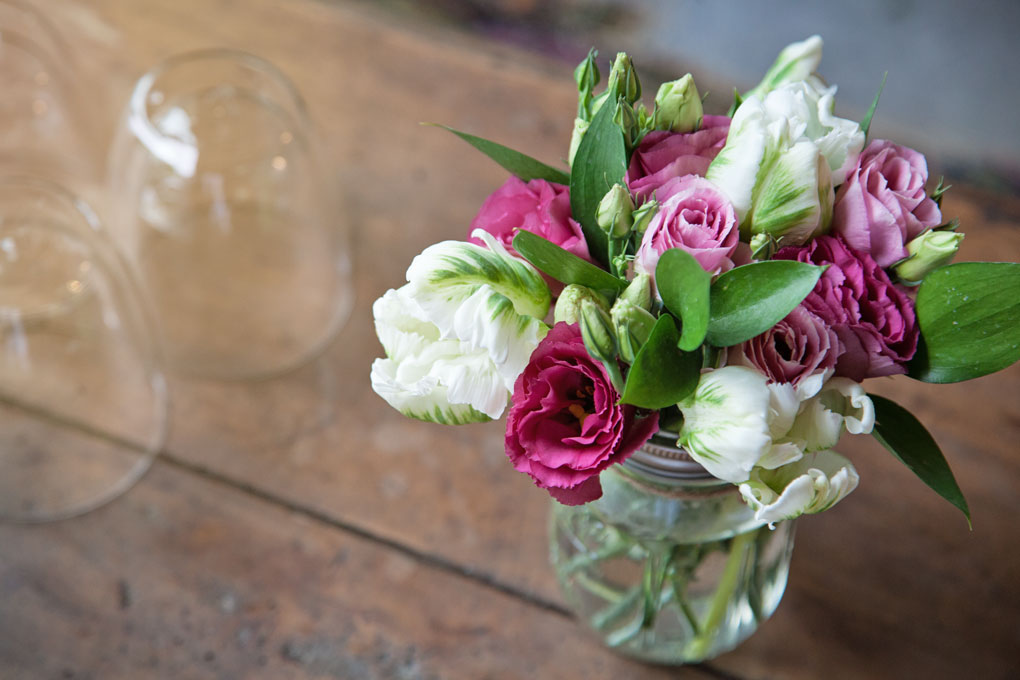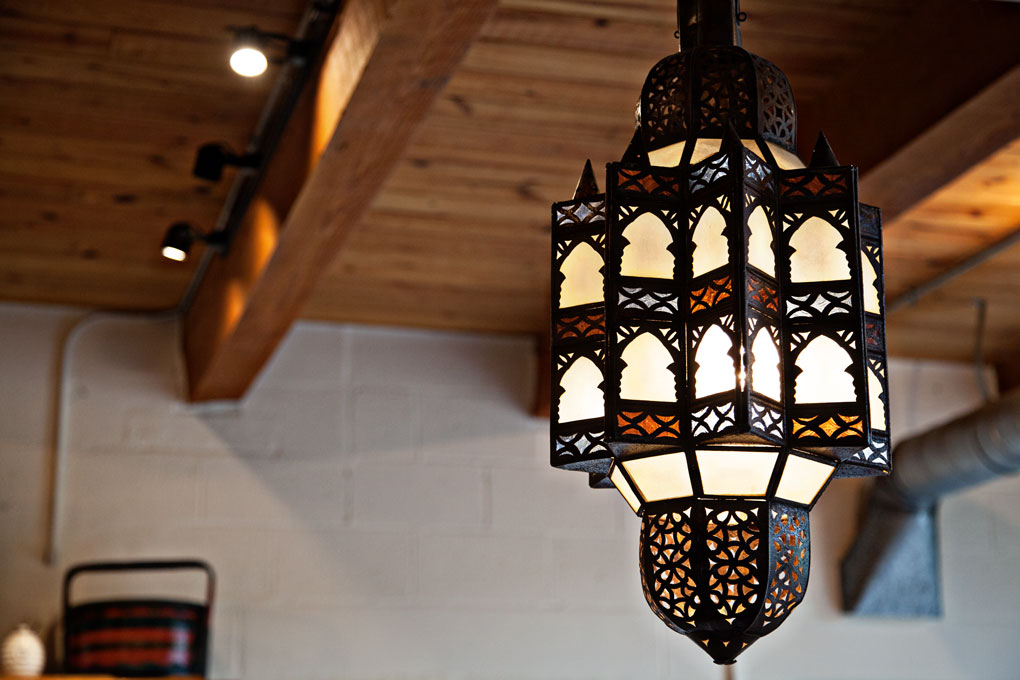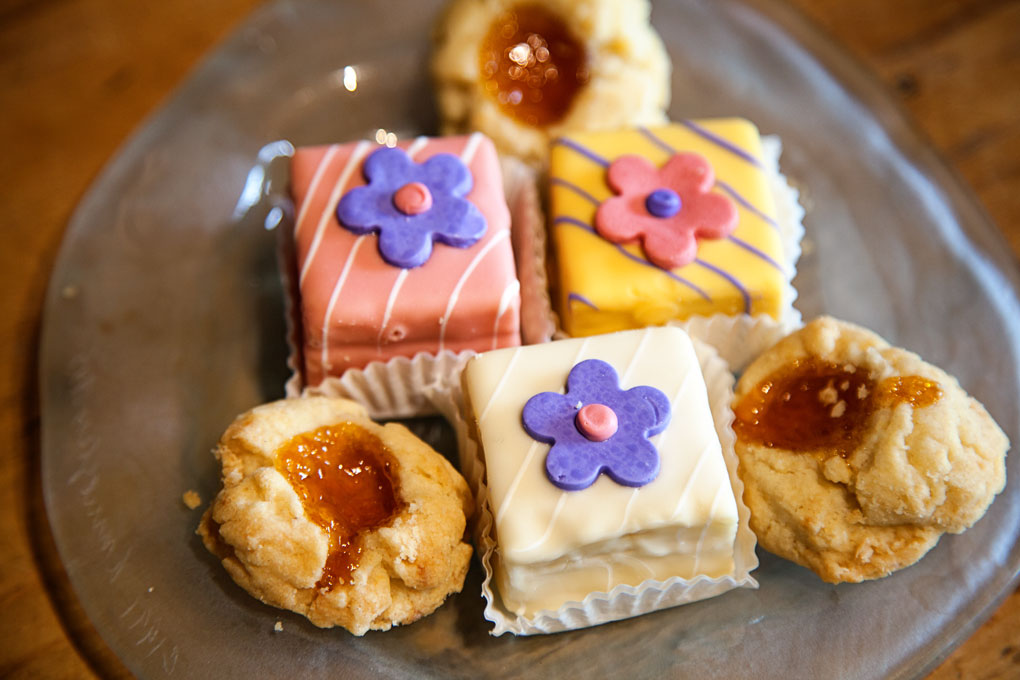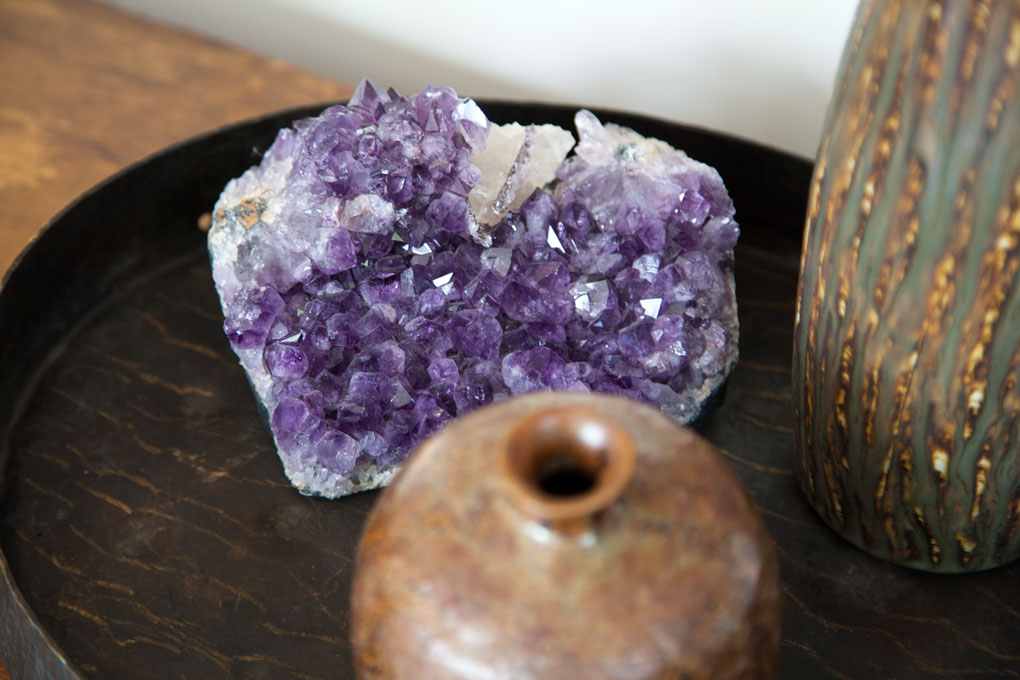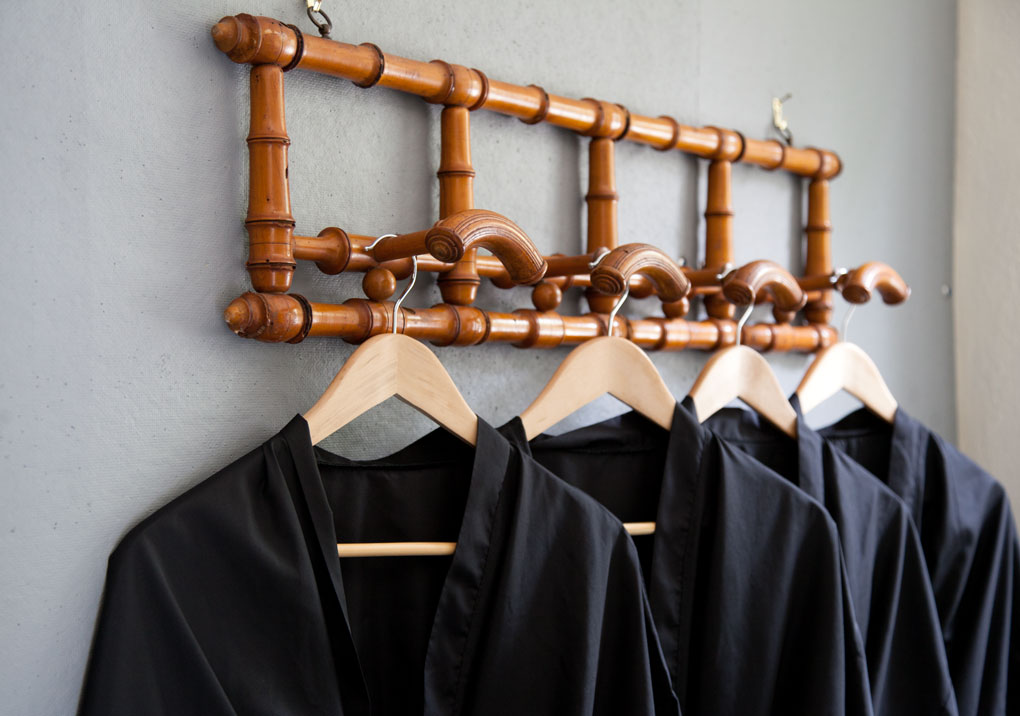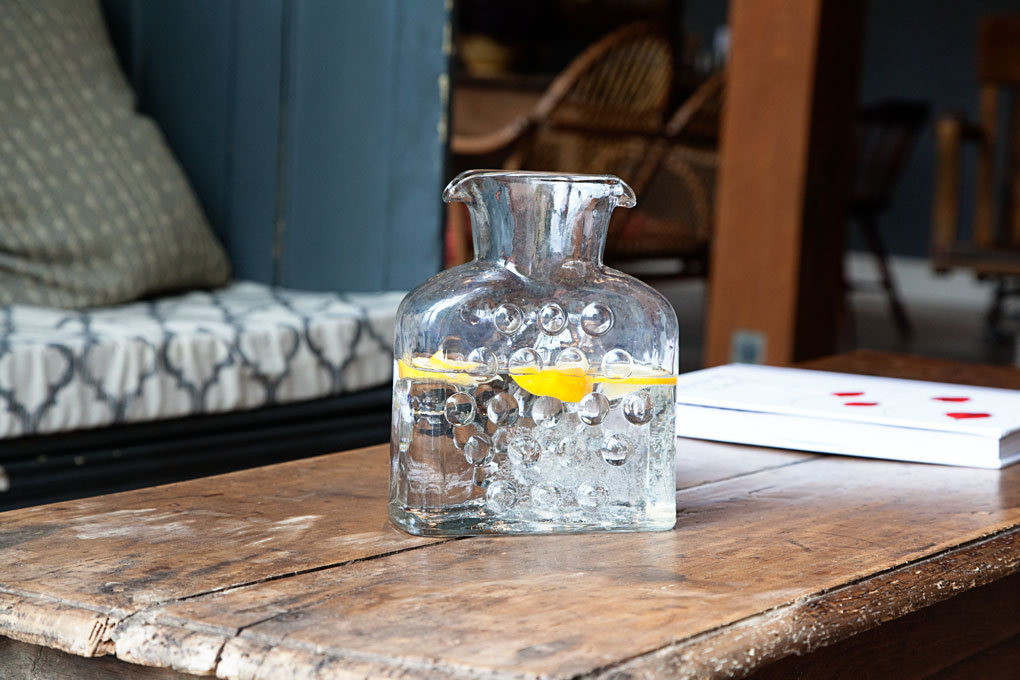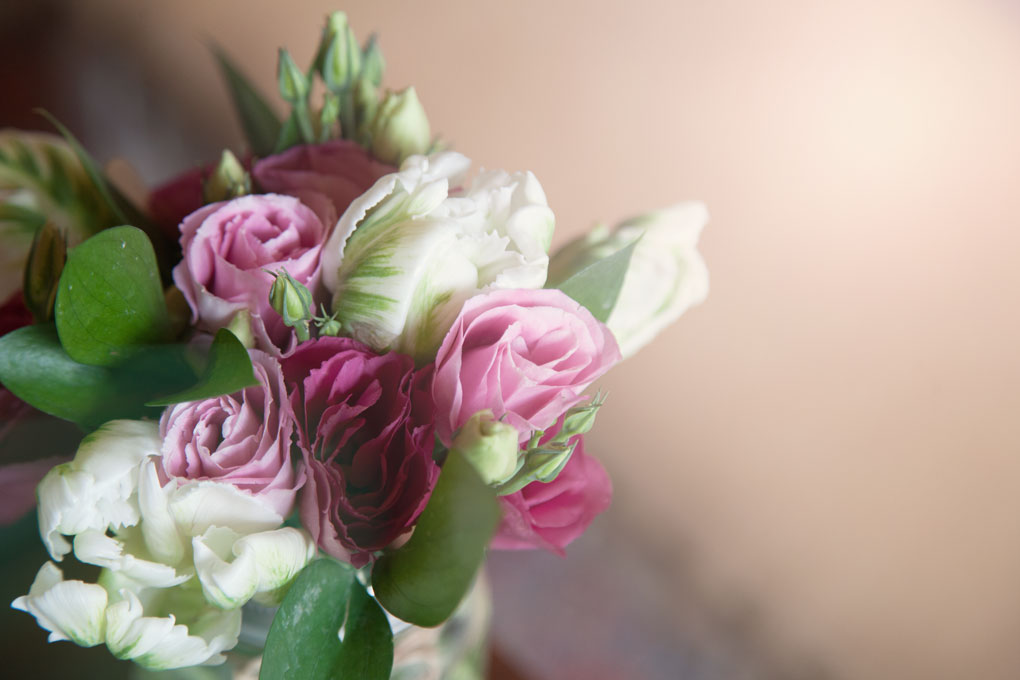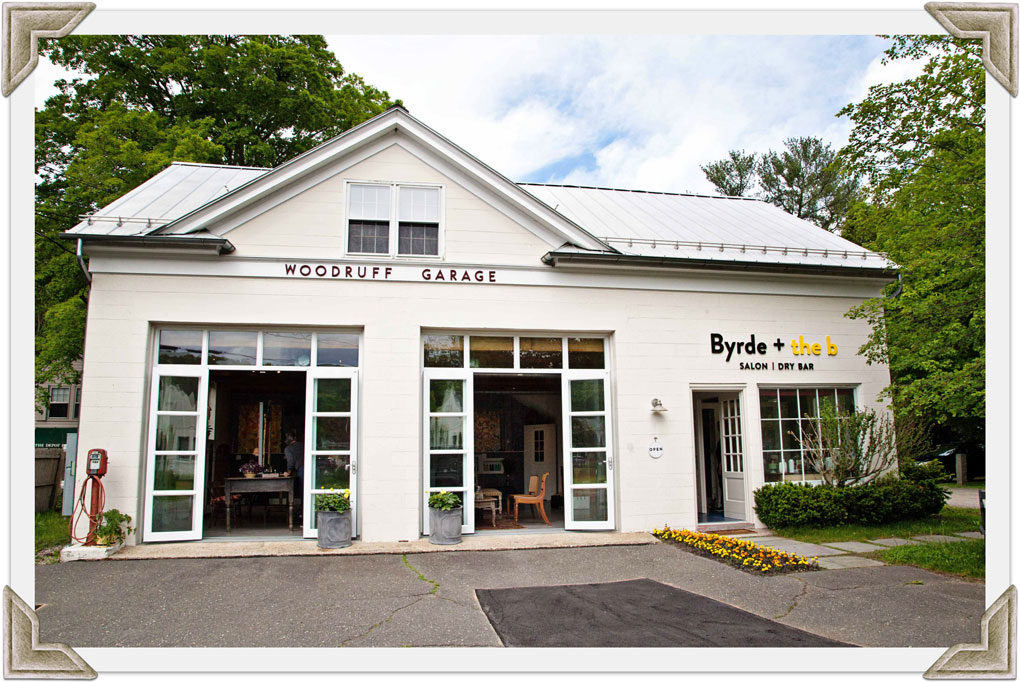 A client and friend of Scott's since we did a blog feature on him oh-so-long-ago, we've been lucky enough to watch Byrde + the b Salon/Dry Bar go from dream to reality…in a little under 8 weeks (he doesn't mess around)! He showed us the empty Woodruff garage on Titus Road (Washington Depot) and knew straight away that he and his husband, artist Steven Miller, would make the place a success. Truly unique, Byrde + the b Salon/Dry Bar is an industrial-chic art gallery, hang-out with a hair studio beautifully incorporated into it. There is no sign of salon furniture and it really works. Check it out!
Scott Bond and his team!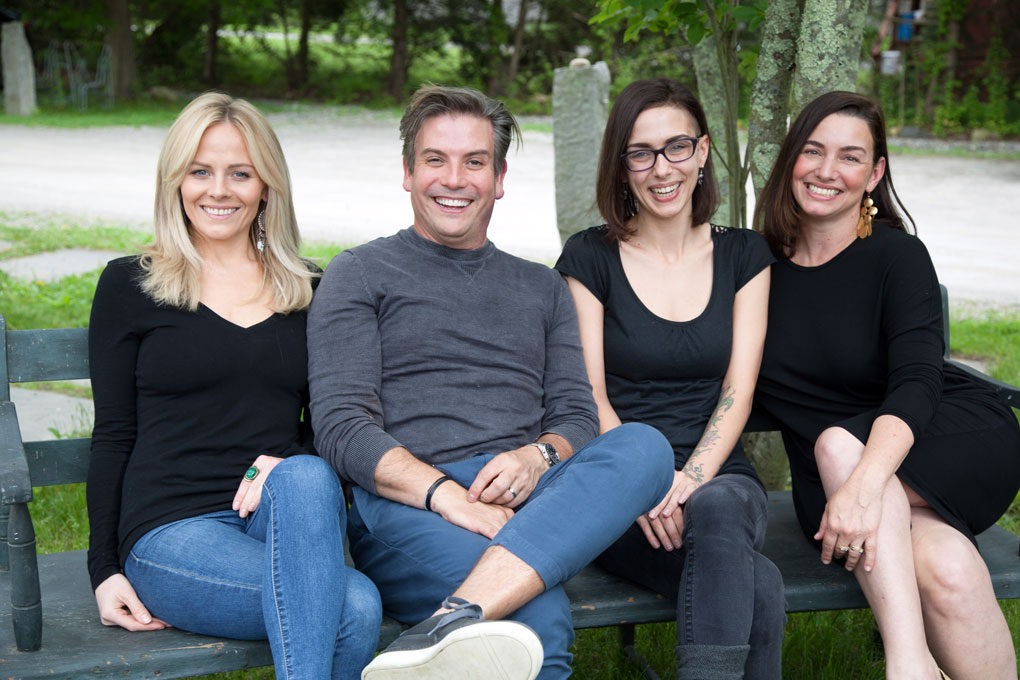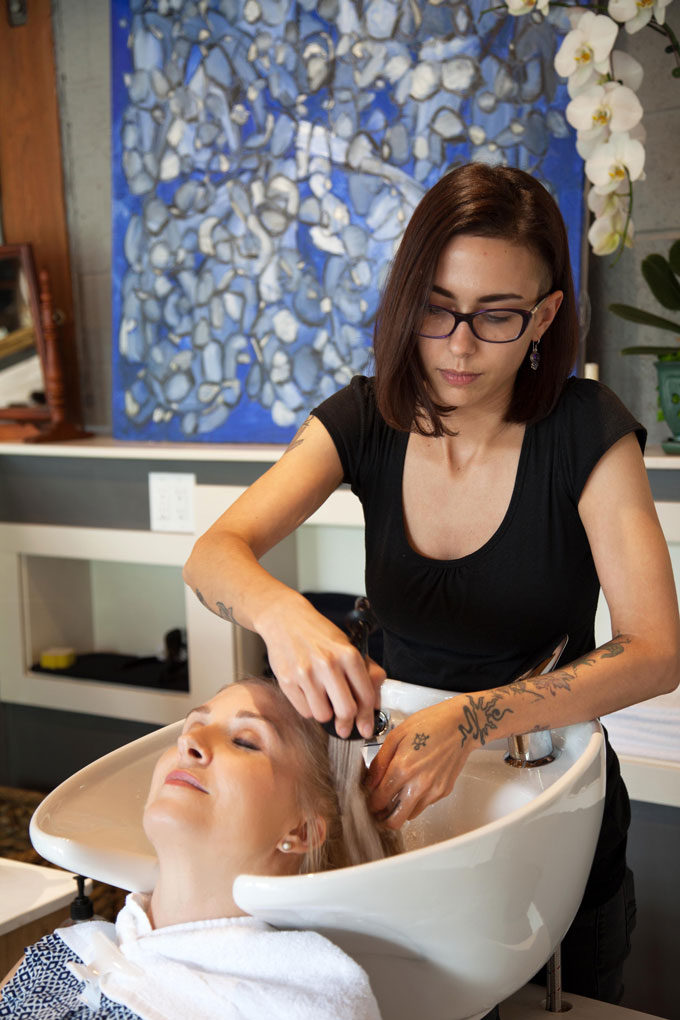 Why is it called Byrde + the b?
Byrde is what my six-year-old granddaughter and I call each other. The b, well, my last name is Bond and I also keep bees!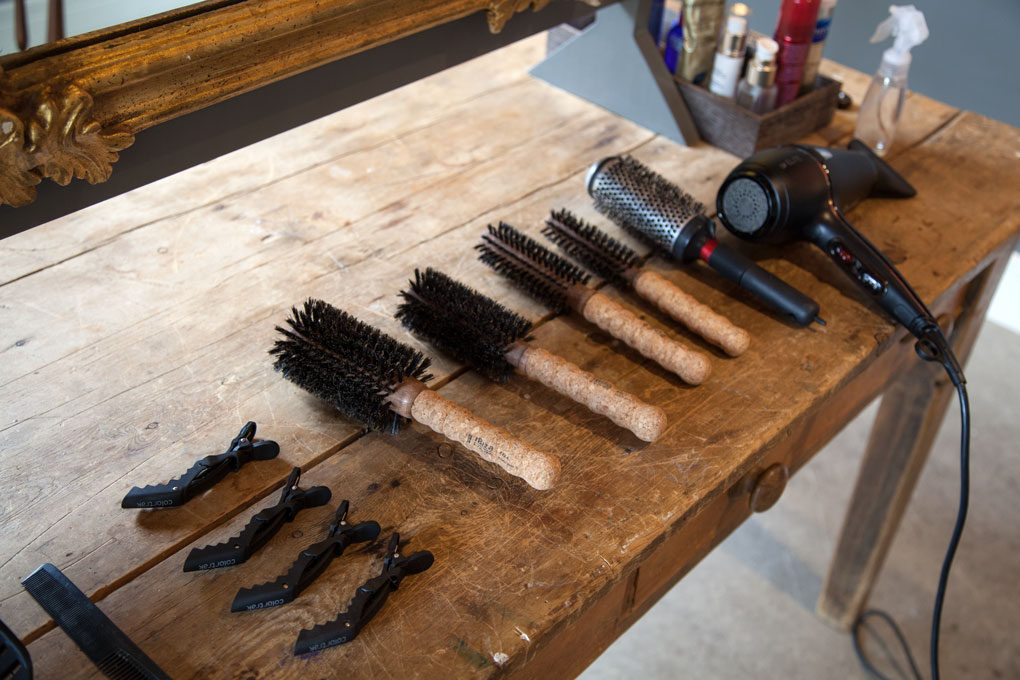 What products and services are you offering?
We're a full-service salon. We offer coloring, balayage, cutting, smoothing treatments, extensions, brows, makeup, and dry bar services. We also offer a shopping element because we like to make our clients feel as happy as possible, and for me, that means selling the most beautiful global finds from around the world. Our prices range from $8 to $8000, so there's something here for everyone. We also sell our signature bouquets of fresh flowers, already in a mason jar, and perfect to bring home or to a dinner party!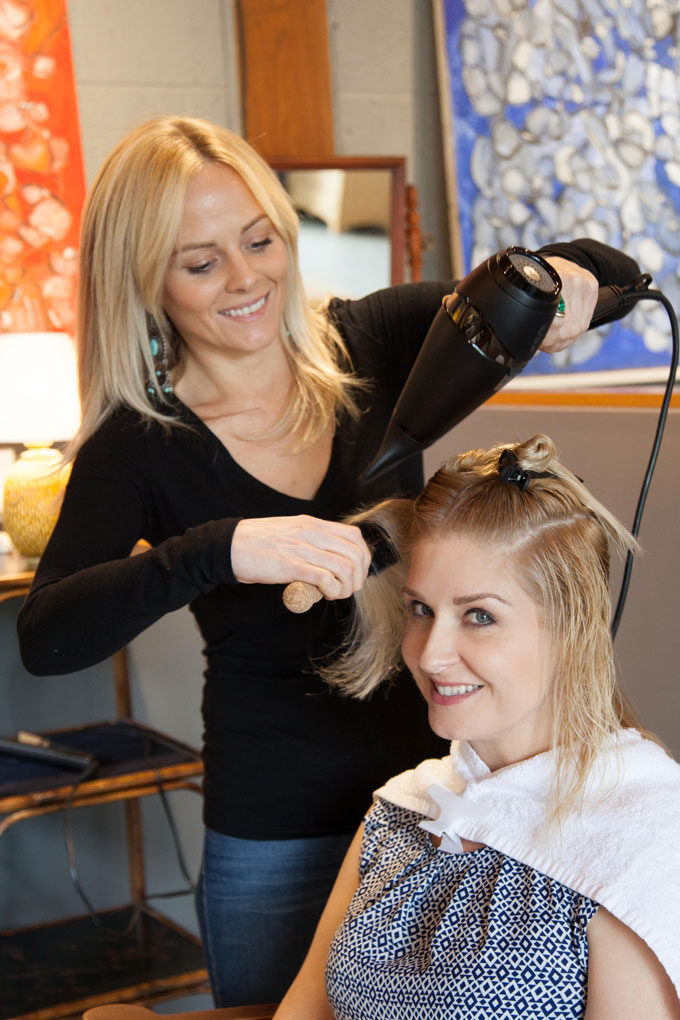 Why did you decide to open Byrde + the b?
I've been cutting and coloring hair for over 25 years in high-end salons from LA to NY to the UK and for 12 years have been traveling to clients' homes with Bond Street Hair. I wanted to bring the experience of beautiful, natural hair and dry bar services to Washington Depot. I also really love Litchfield County and wanted to extend the time I spend up here!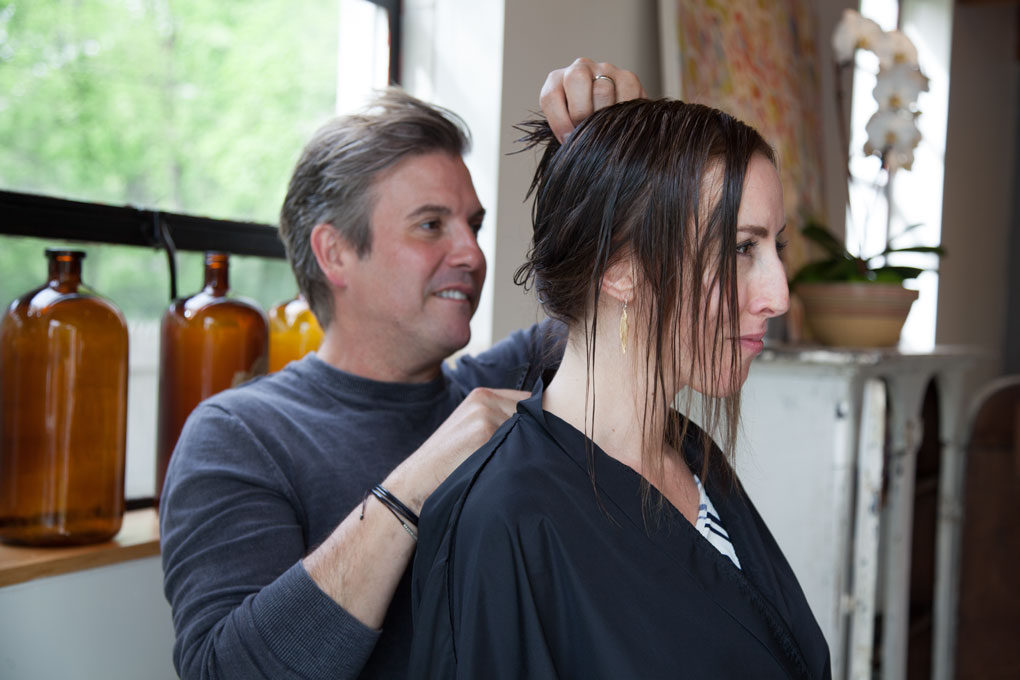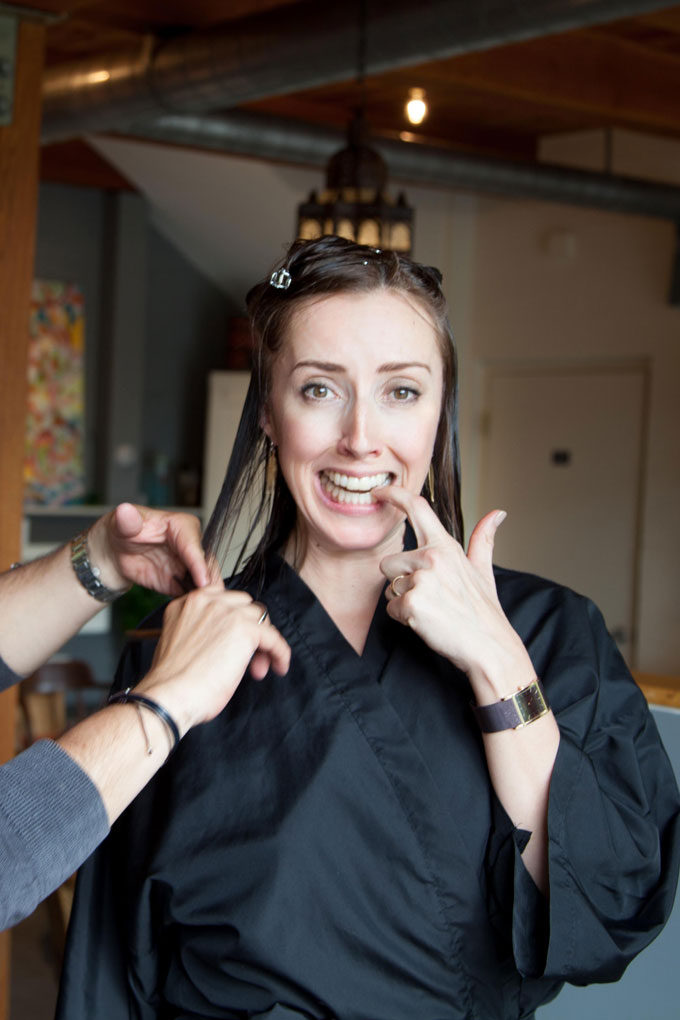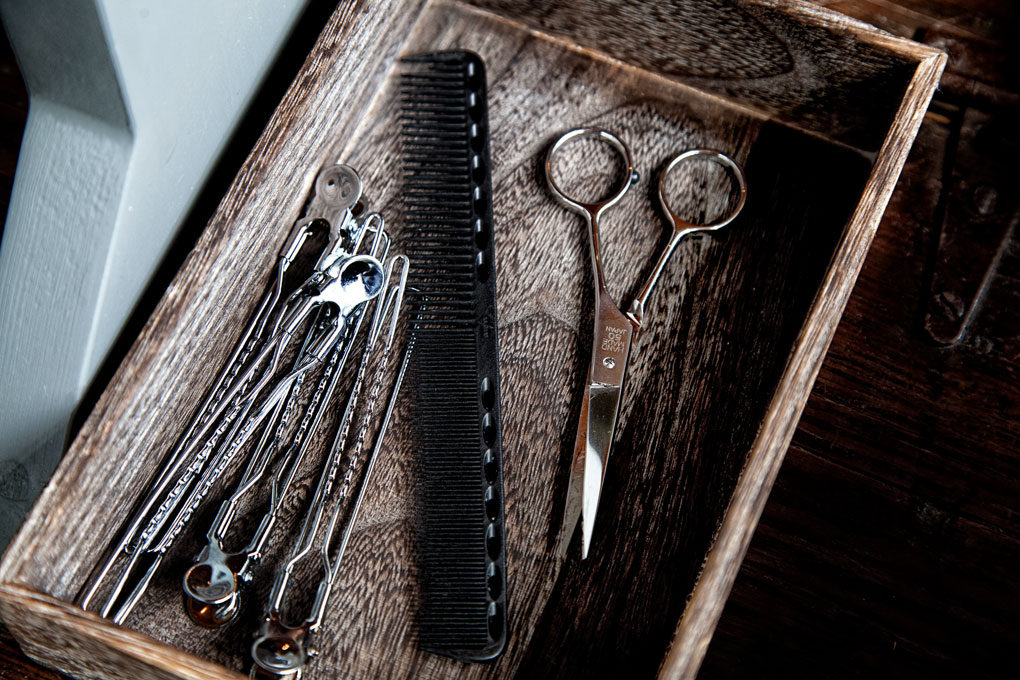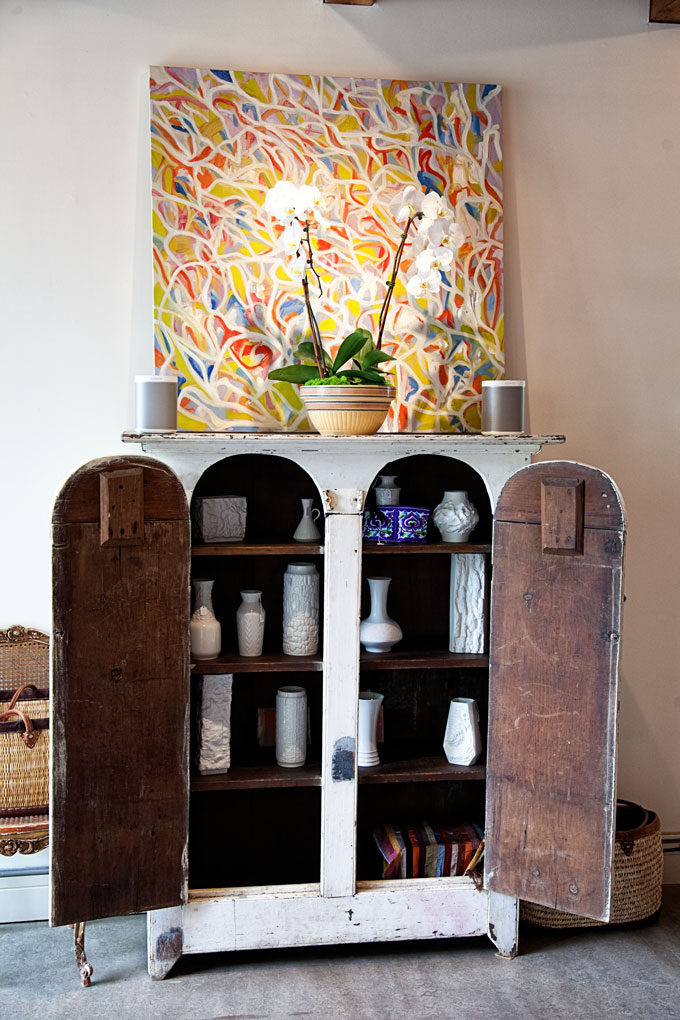 Tell us about the retail element of your salon. We love when we can get beautified and buy beautiful things at the same time!
We have European mid-century fine ceramics and porcelain. Original paintings. And also lots of great finds from our travels to Marrakech, a place we love, including necklaces, bracelets, scarves, and carry-alls. Plus, the entire line of Byrde + the b products!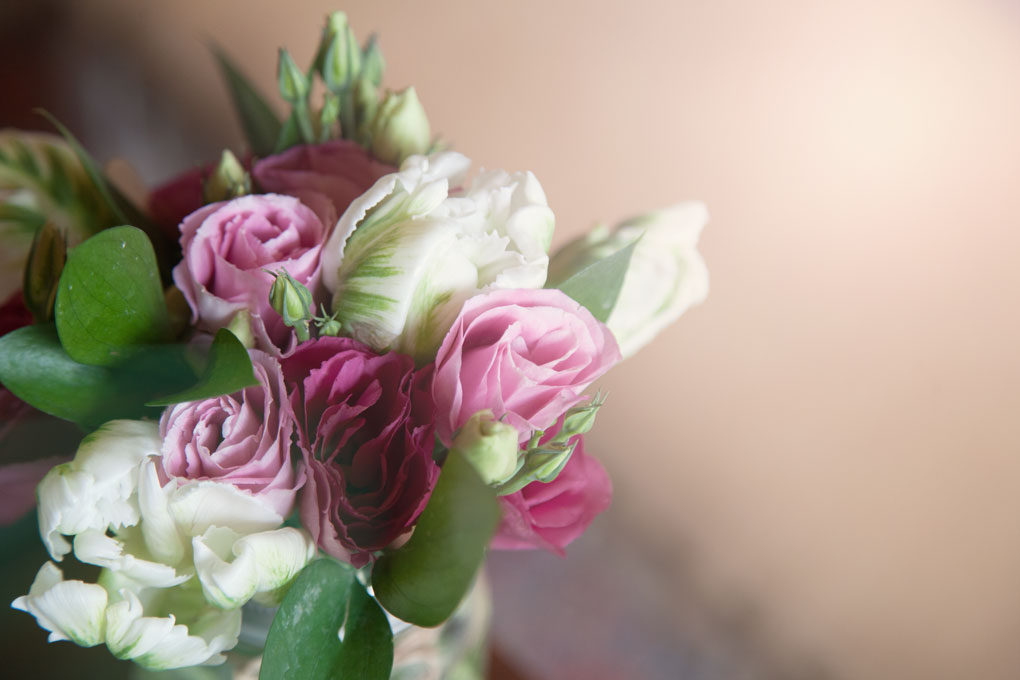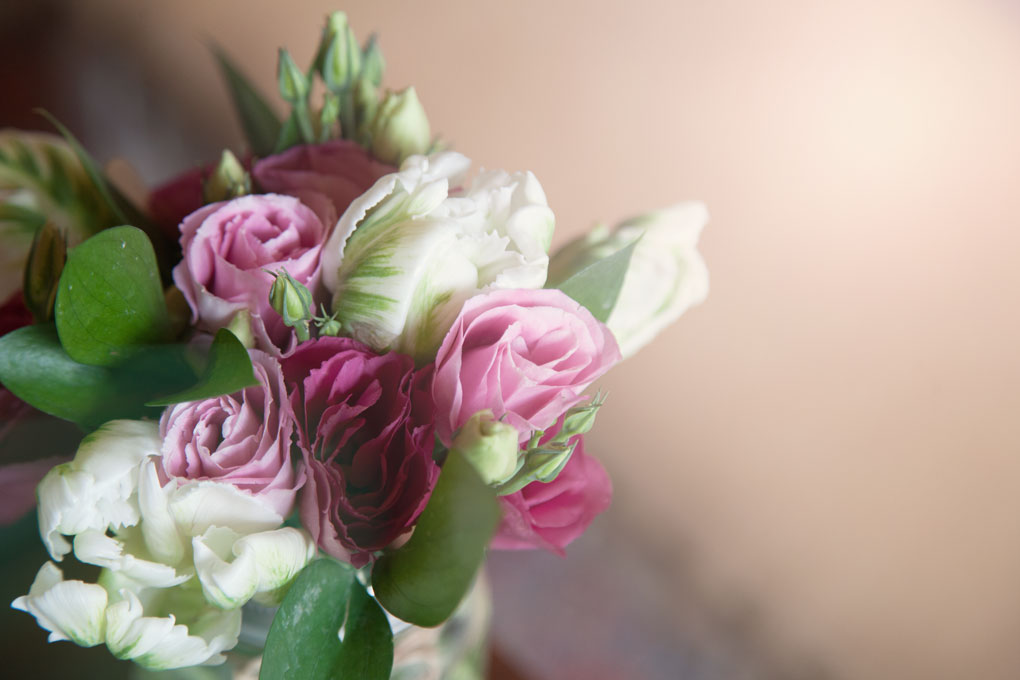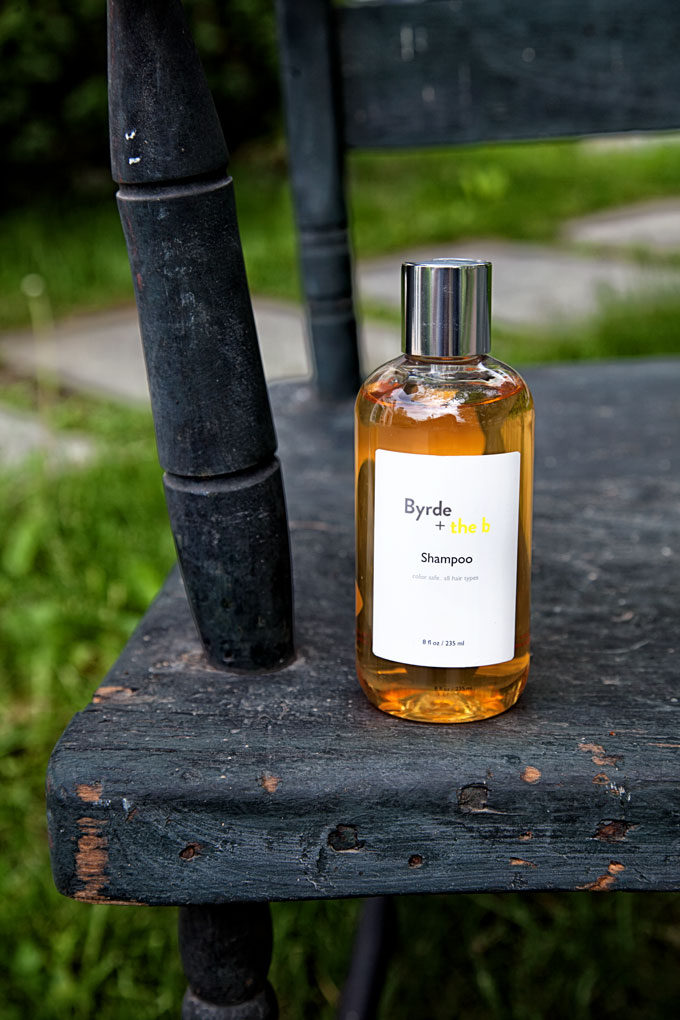 Tell us about your Byrde+ the b products…
Byrde+ the b products work as well as anything made with horrible chemicals. They are low toxic and great for you and gentle enough for baby, pets, and the environment. "Farm to salon," we try to use only natural ingredients in our Byrde + the b products. We're also careful when we select other products to carry at the salon, choosing only the cleanest possible.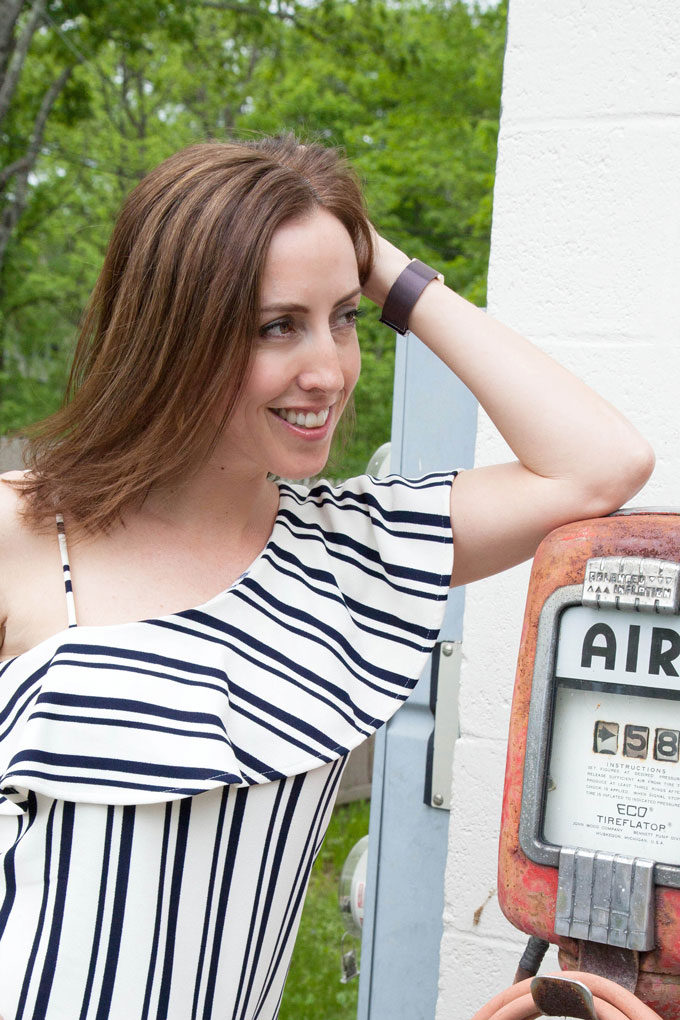 ---
10 Titus Rd, Washington Depot, CT 06794
860-619-0422
This article has been sponsored
Words: Bev/Photos: Lora