Serendipity: The occurrence of events by chance resulting in a fortunate development. Or, in Serendipity of Litchfield's case, the feeling of having "discovered" this treasure of a boutique. Vintage fashion hunters – you're going to be happy you made the trip!
Post sponsored by Serendipity of Litchfield Boutique & Gallery
Let's go shopping!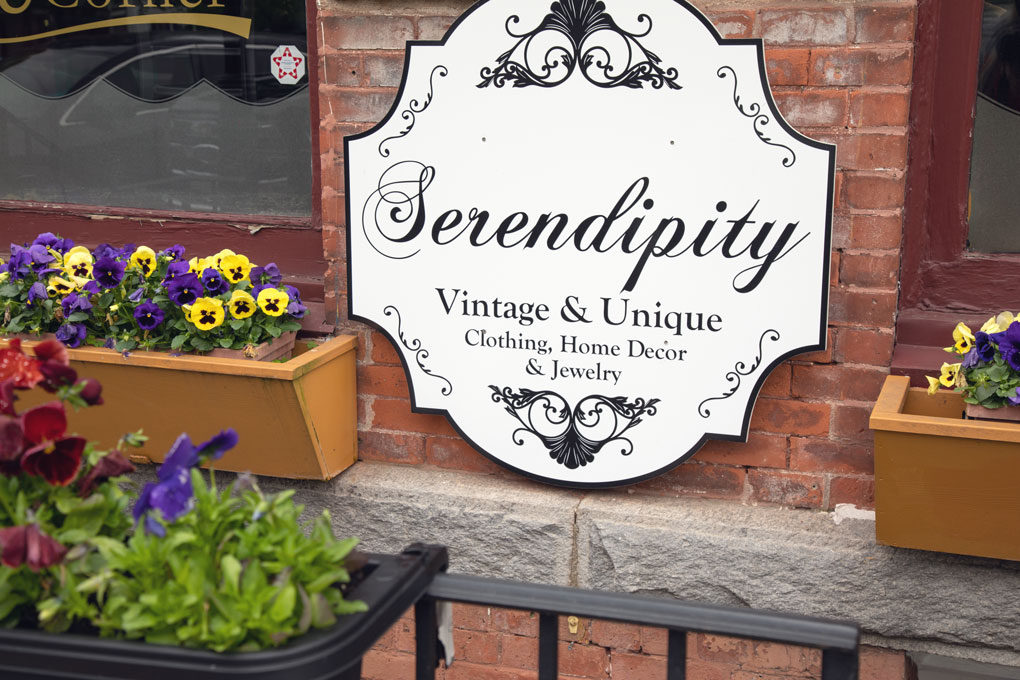 Serendipity Boutique
Serendipity Boutique in Litchfield is a unique-fashion-minded, customer-friendly boutique that offers handpicked and carefully curated classic vintage and bohemian style apparel, jewelry, and one-of-a-kind accessories.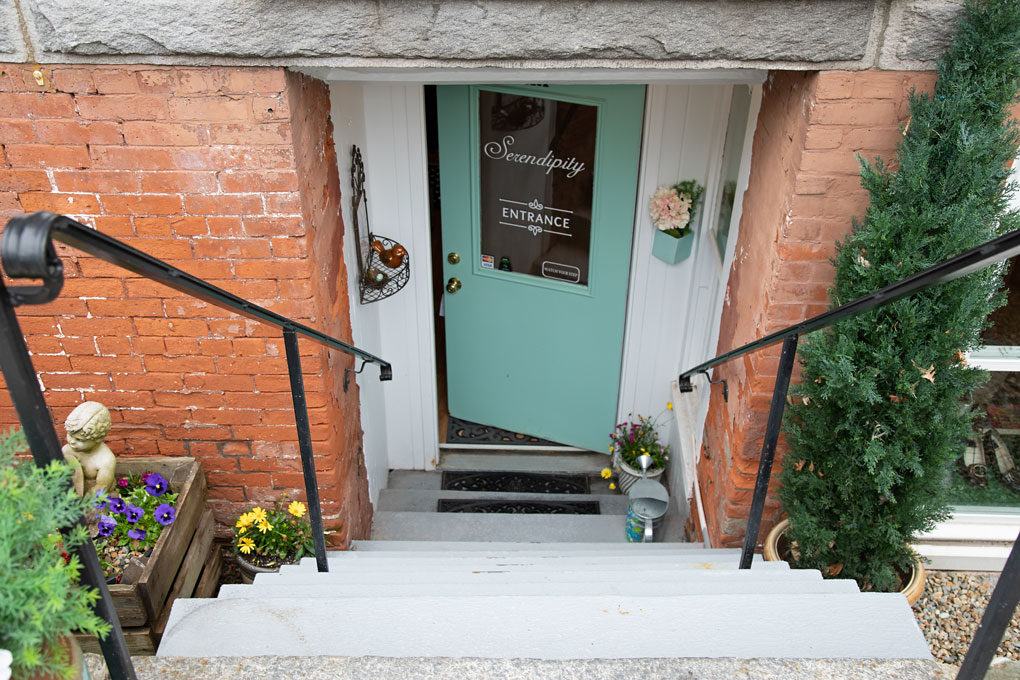 The stairs leading down to Serendipity, located below street level, adds to the allure and feeling of discovering something awesome. You'll be excited to spread the word to your vintage fashionista friends about this store!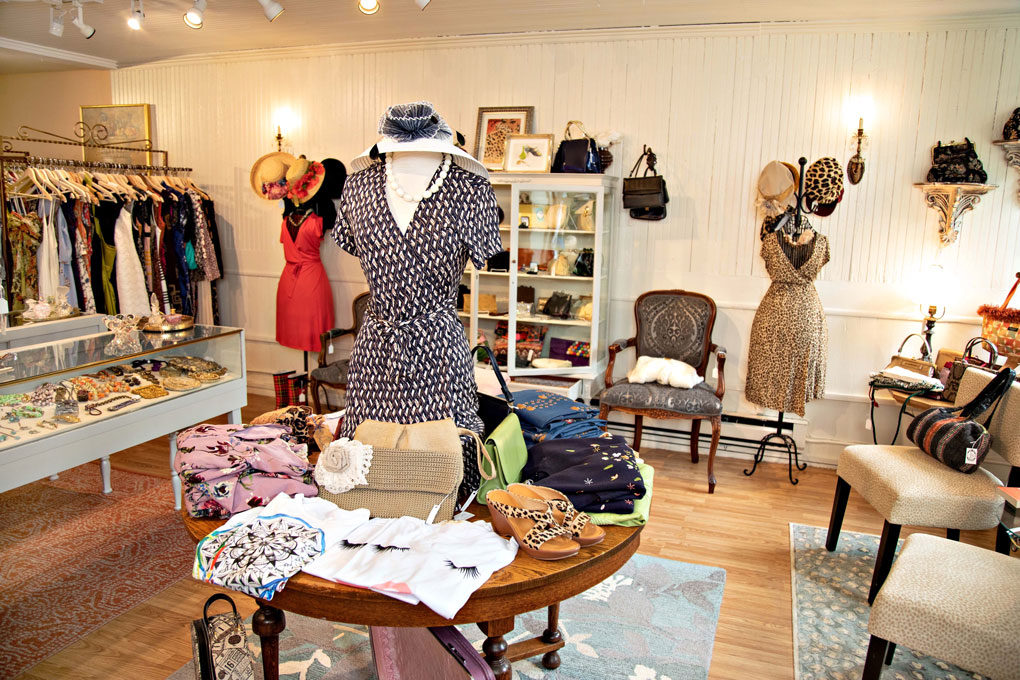 The boutique is targeted to a wide range of age groups and offers vintage and some consignment, as well as new pieces. You'll also find hats (this is your place, Kentucky Derby people!), cool jewelry, gifts, and adorable things. They have a small selection of clothing and accessories for men which is new to Serendipity boutique. Personal care aromatherapy items, bath items, and fun and unique home décor items complement the boutique.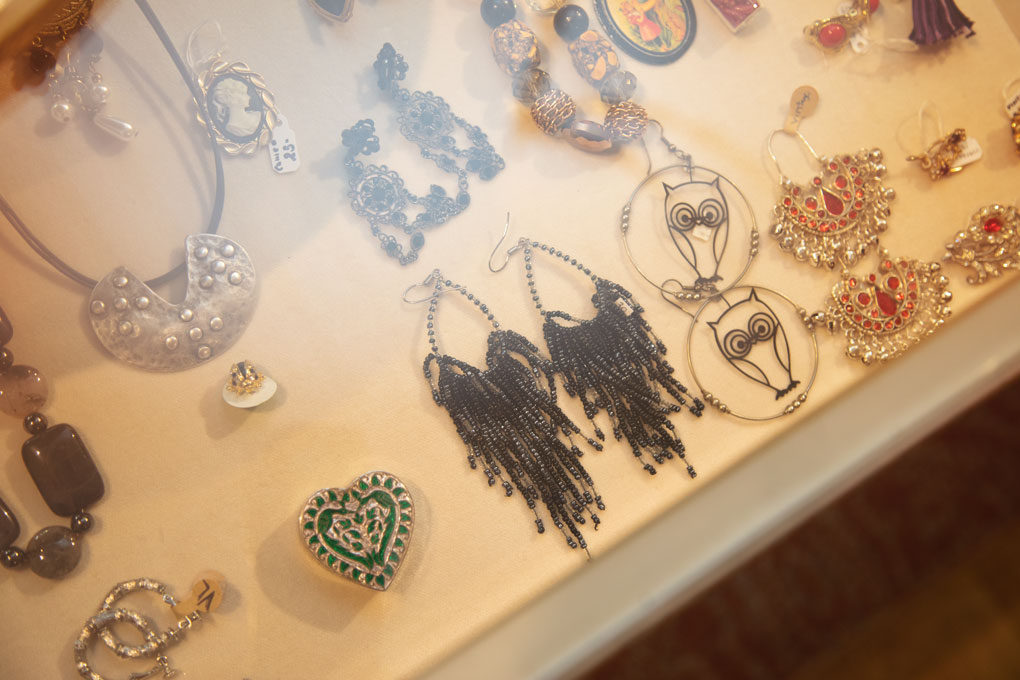 Serendipity Gallery
The gallery adjoins the boutique and offers contemporary art featuring local artists and artisans with various exhibitions year round. In addition, you'll find an eclectic assortment of mid-century furnishings throughout.
The upcoming exhibit will run from July to September, featuring the work of Steve Alpert. The gallery is available for educational programs, fundraising events, and small gatherings.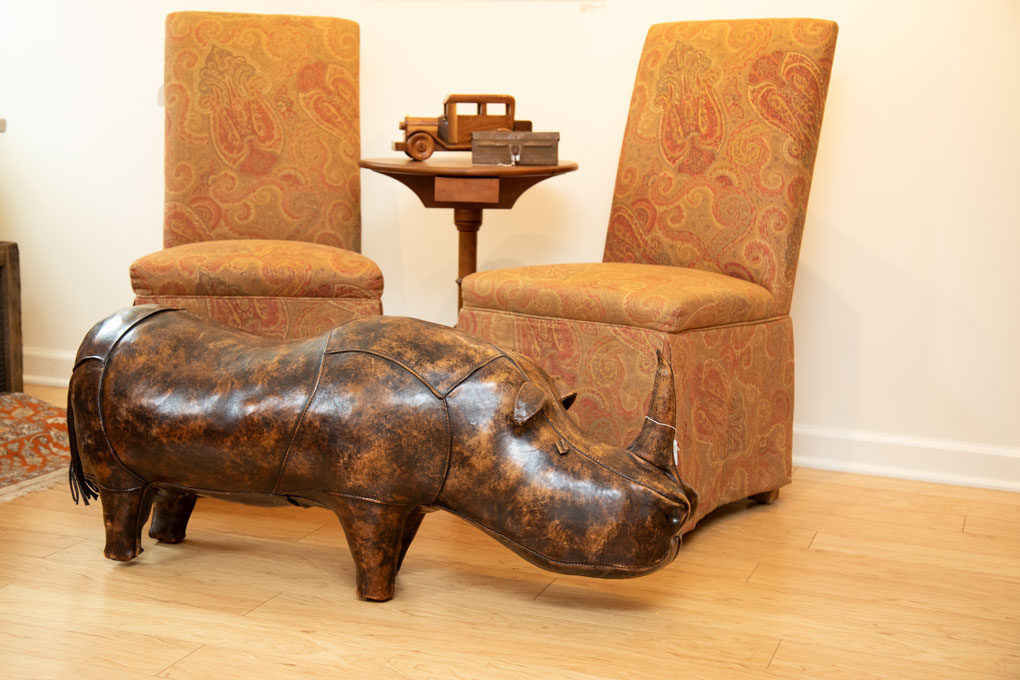 We were especially taken with this retro leather hippo from the Abercrombie & Fitch home furnishings collection of 50 years ago. Abercrombie & Fitch was founded in 1892. Who knew?!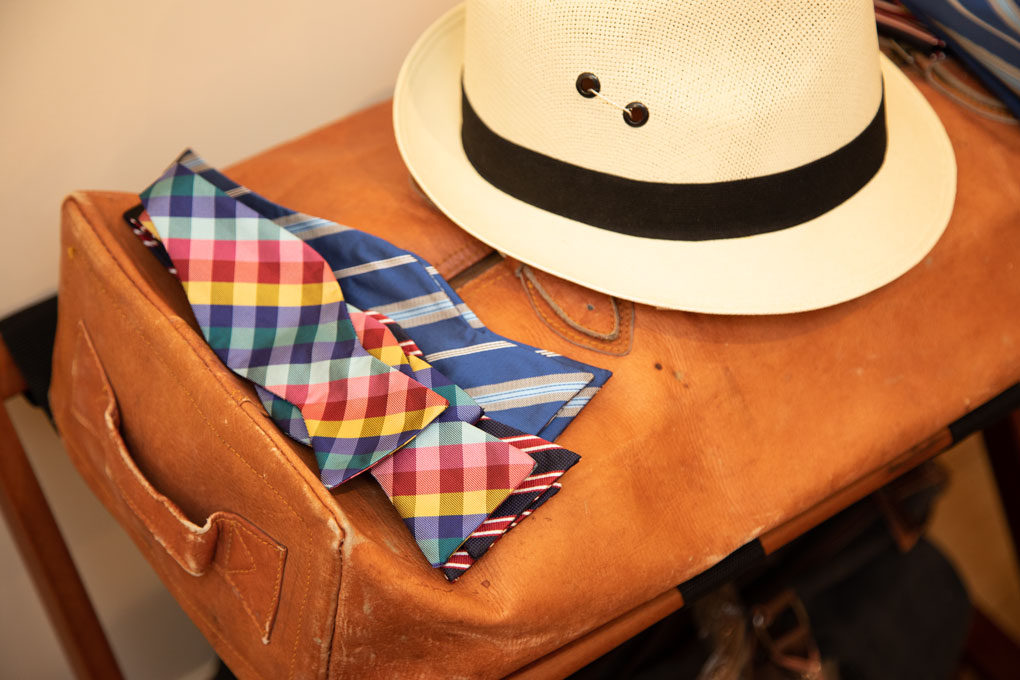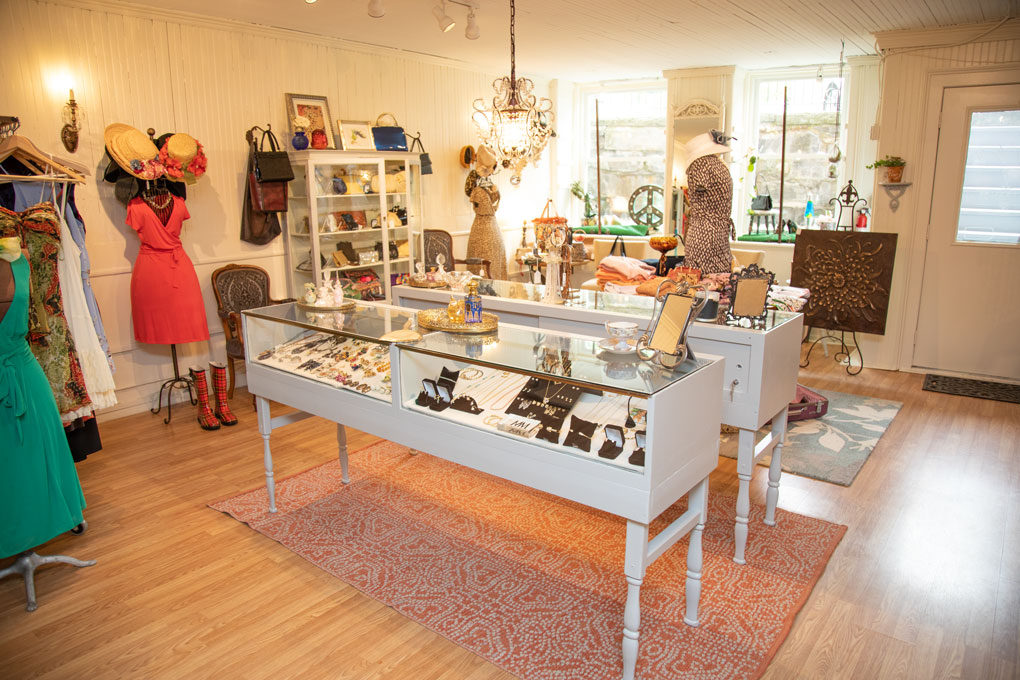 Meet Nancy MacMillan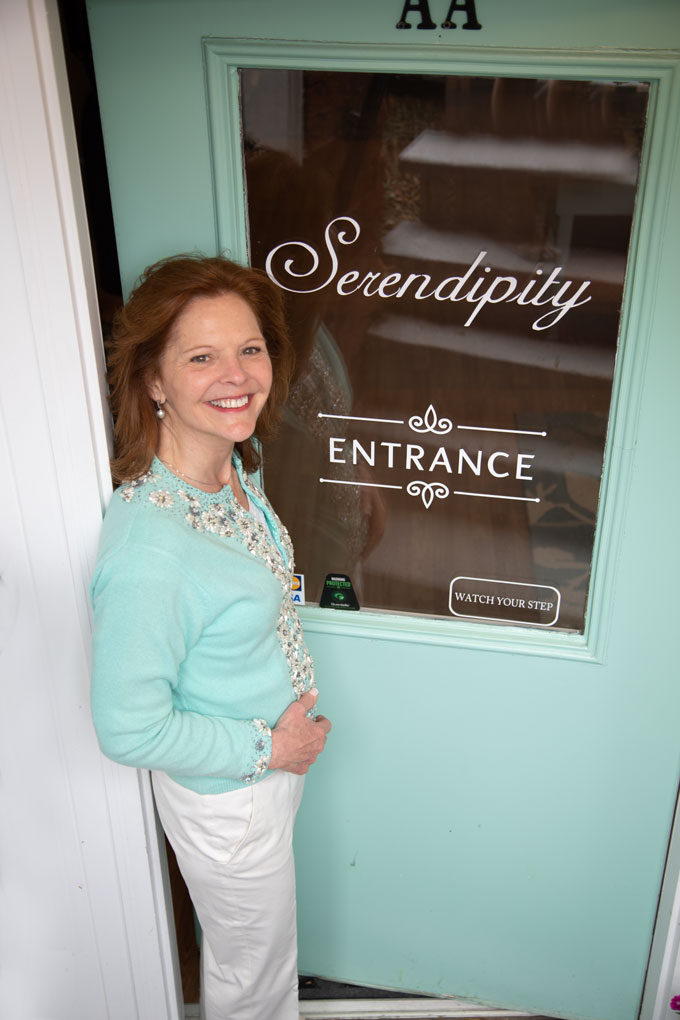 Acquiring the business was serendipitous…
I had heard from a friend that the owner of Serendipity was moving, and I was so disappointed because it was one of my favorite shops. One day while shopping there, trying on a blouse, I had started talking with the owner about her plans for the boutique and she said she would have to sell it or close. I thought I could do it.
We purchased the business and signed the lease for the space in July 2018. After August we closed to renovate the gallery and revamp the boutique. In October 2018 with a renovated boutique and totally renovated gallery we held our first art exhibit featuring "Two Views of the Landscape" with the work of Ellen Moon and Len Swede Ahstrom.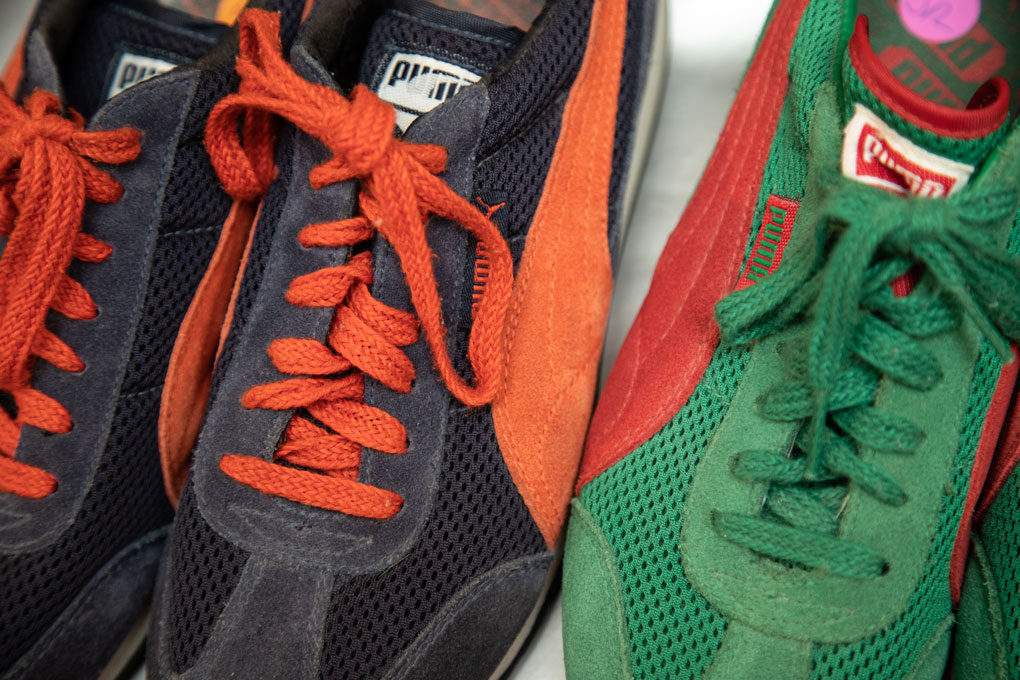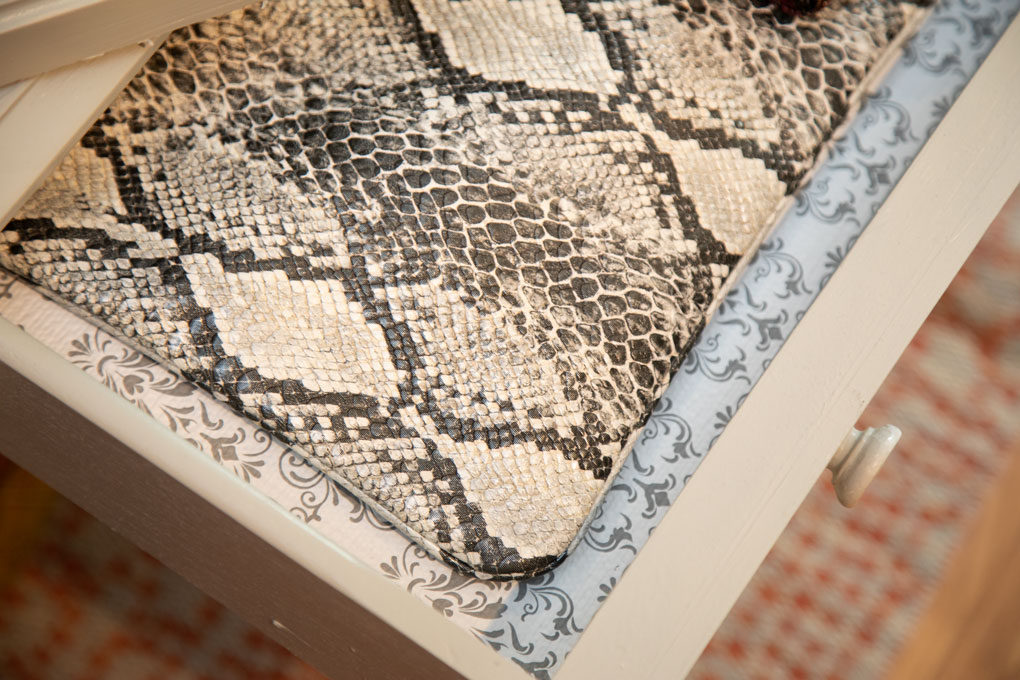 #OOTD x 4
Channeling Mod/Mad Men vibes…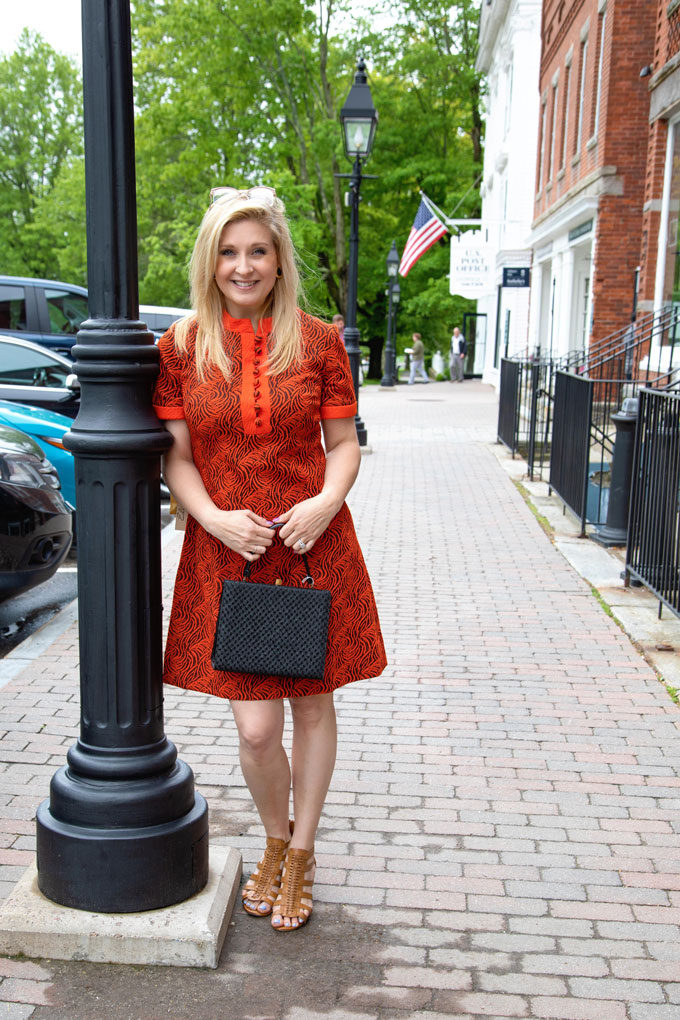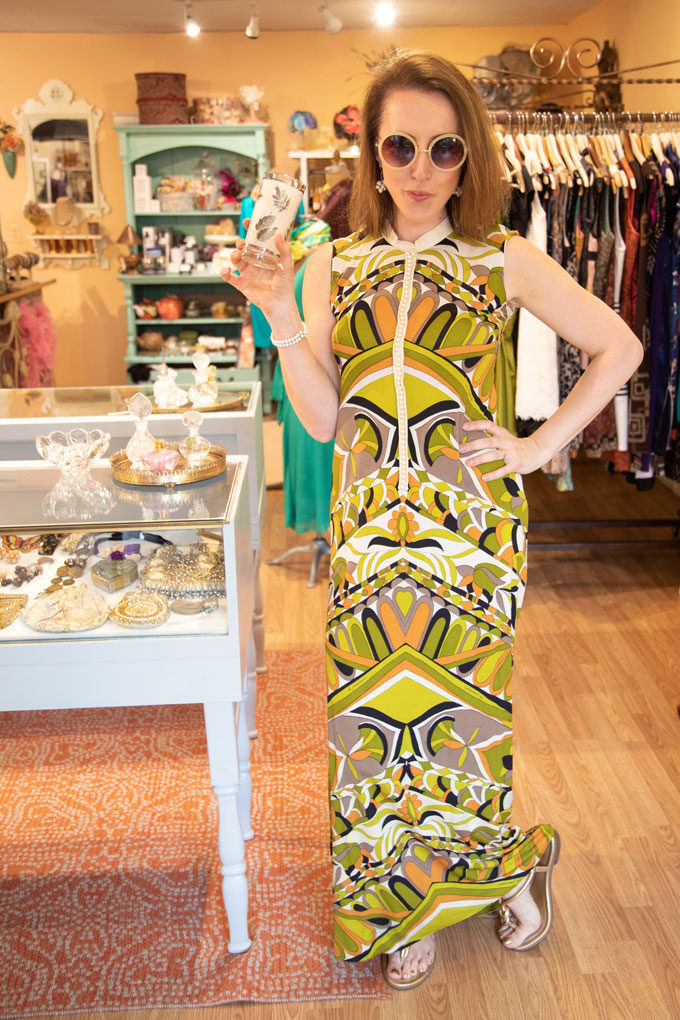 Boho, of course…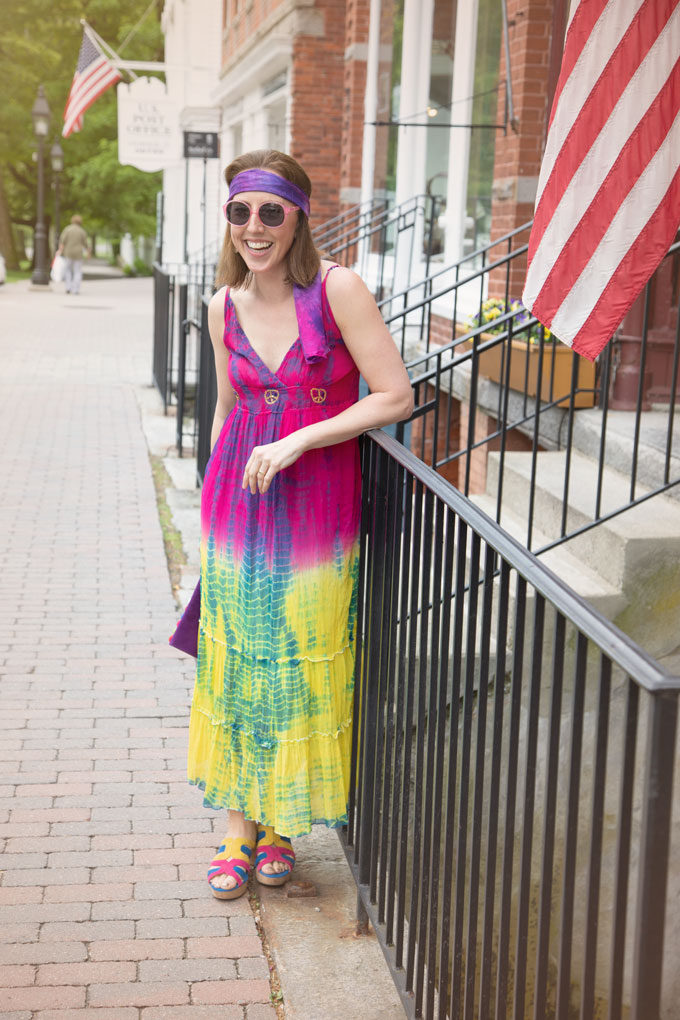 And a little Upper East side chic!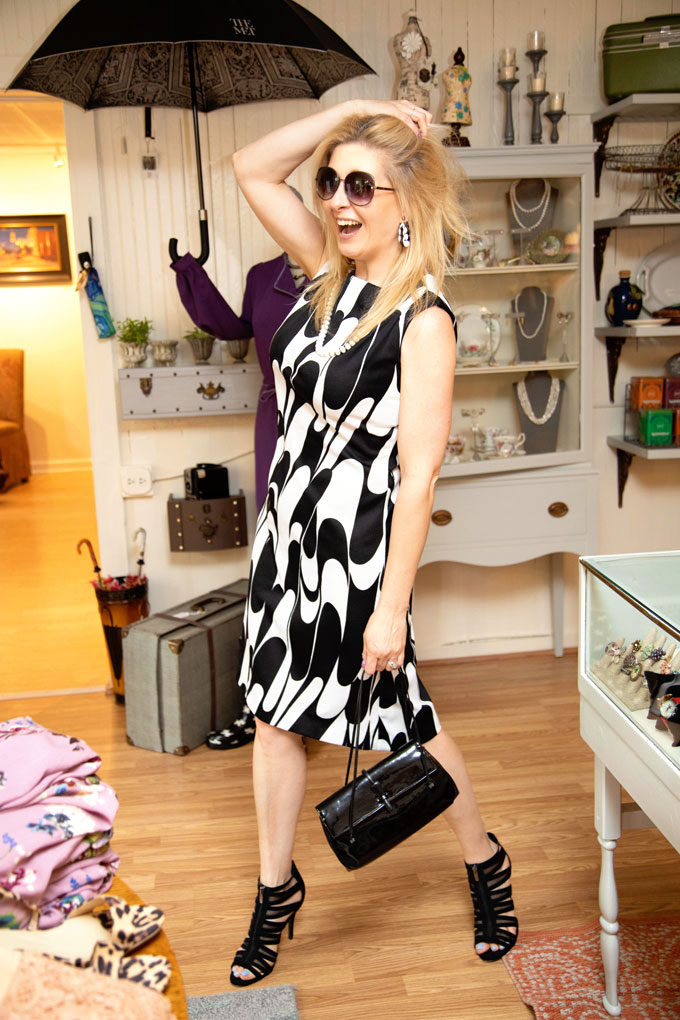 Coming soon…
Nancy is currently developing their website to offer online shopping for vintage clothes, jewelry, a small selection of home décor, and art which will be exhibited in the gallery.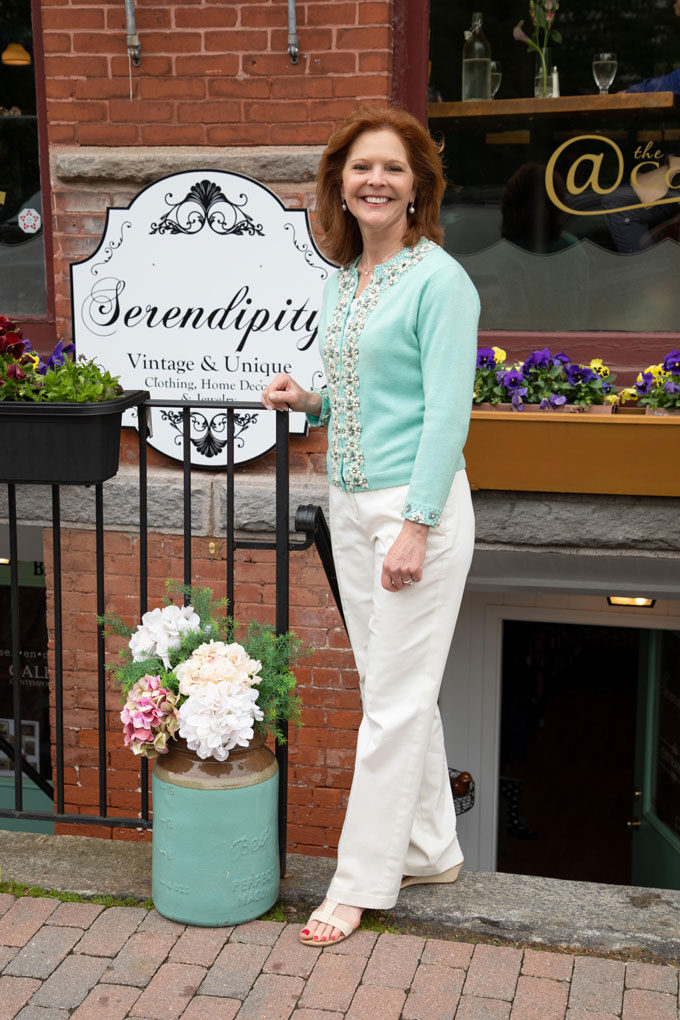 Tag us with the outfits YOU find!!
Happy shopping! xo
---
Serendipity of Litchfield Boutique & Gallery
3AA & 3BB West Street, (entrance on the lower level of South Street)
Litchfield, CT 06759
Pics: Lora / Words: Bev