This story begins with attending a talk at the Litchfield Historical Society given by George Malkemus and Tony Yurgaitis, CEO and Vice President of Manolo Blahnik. Just in case you don't know your Manolo from your elbow – if there was a king of all shoe designers, Manolo would walk around with a crown on his head.
In a room of about 75 or so attendees, George and Tony shared the story of how Manolo became the world-renowned shoe designer that he is today. Here are our Cliff's Notes.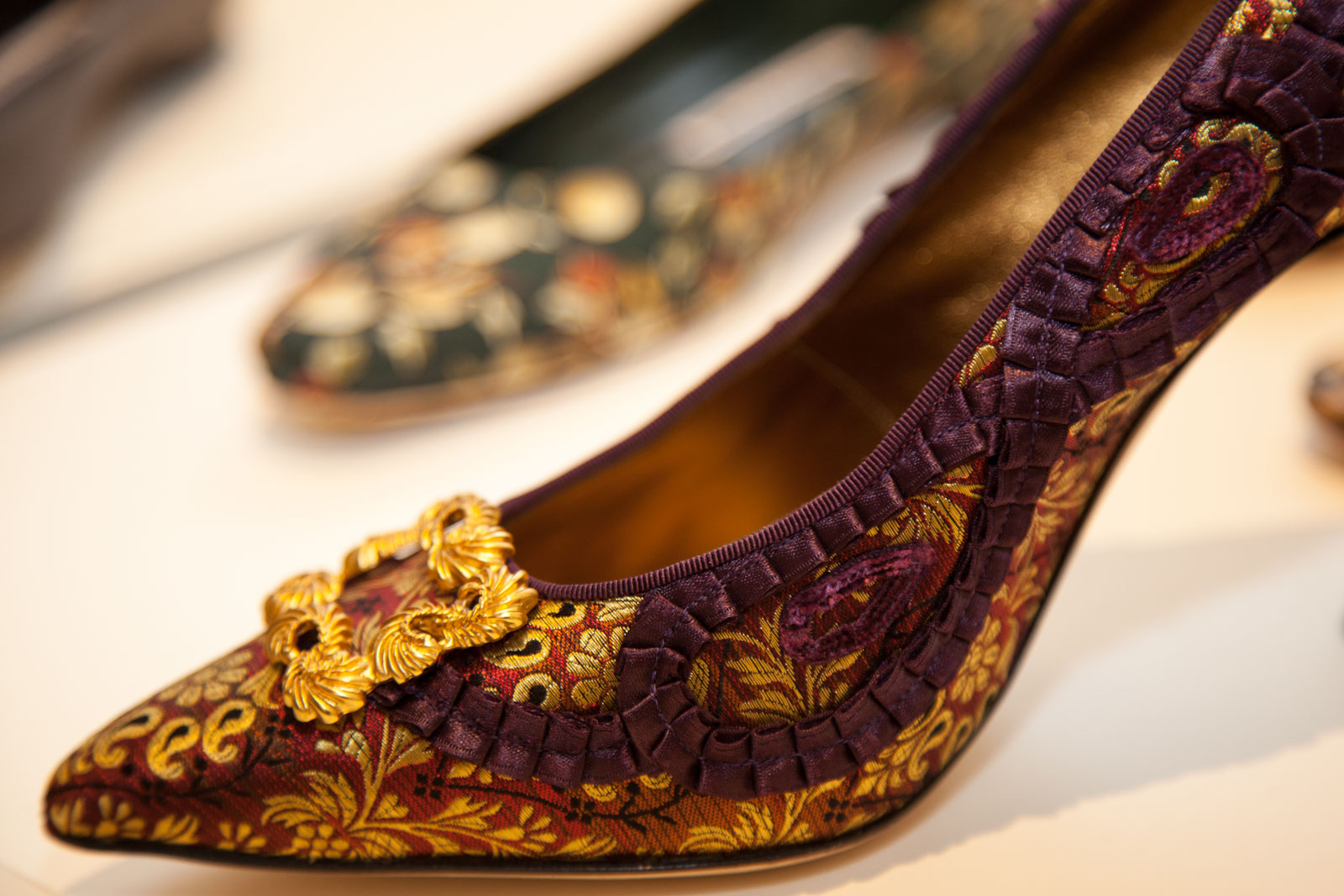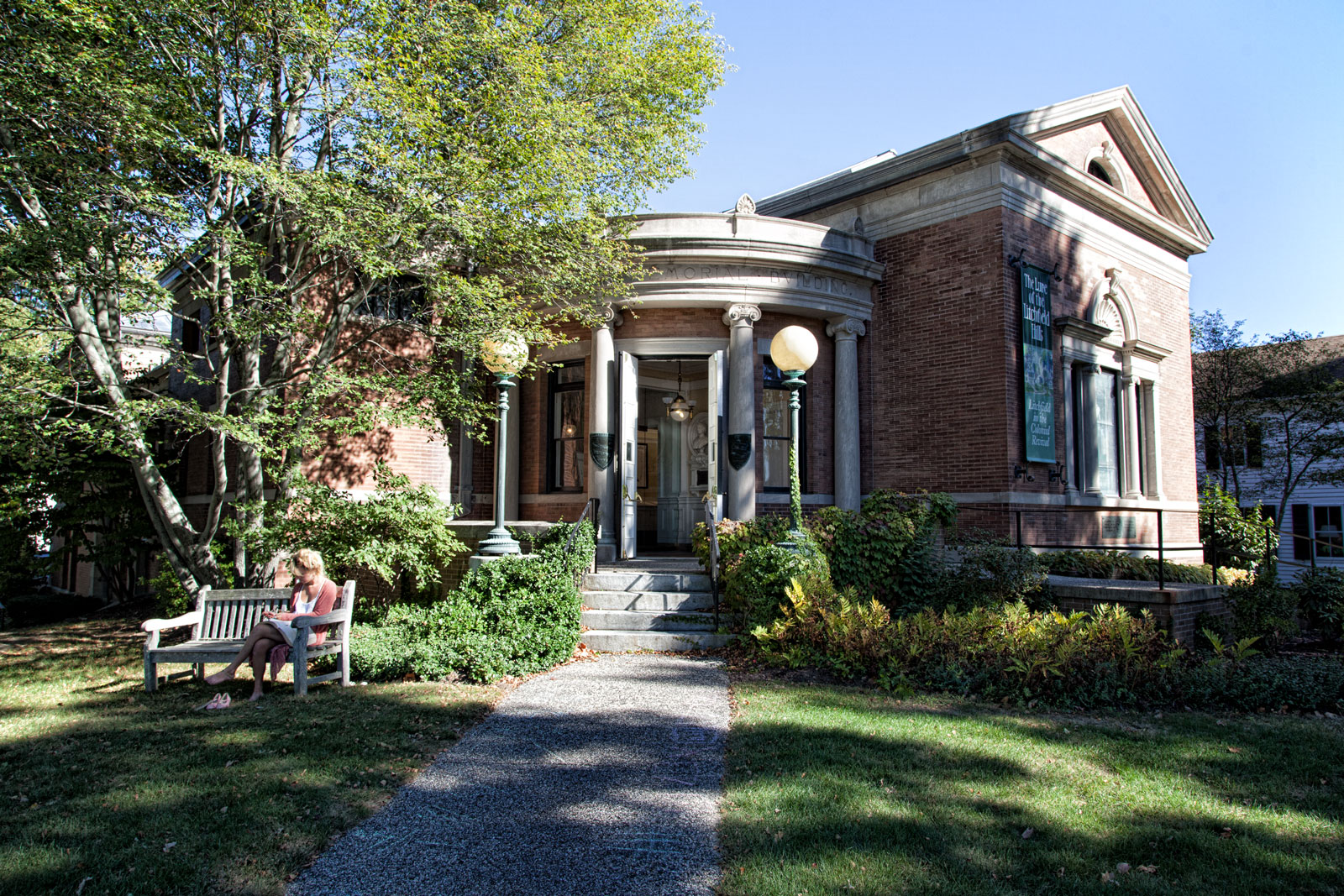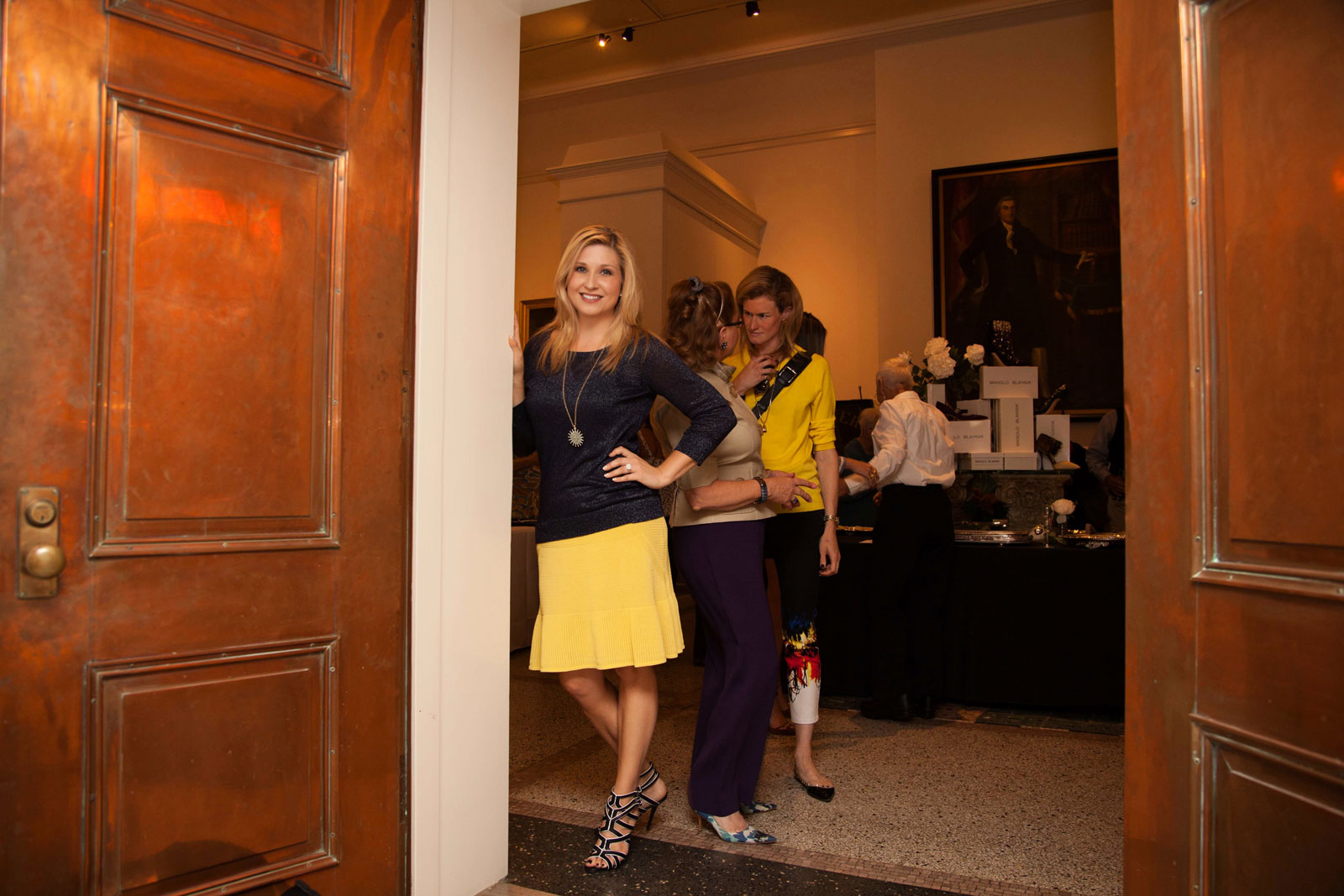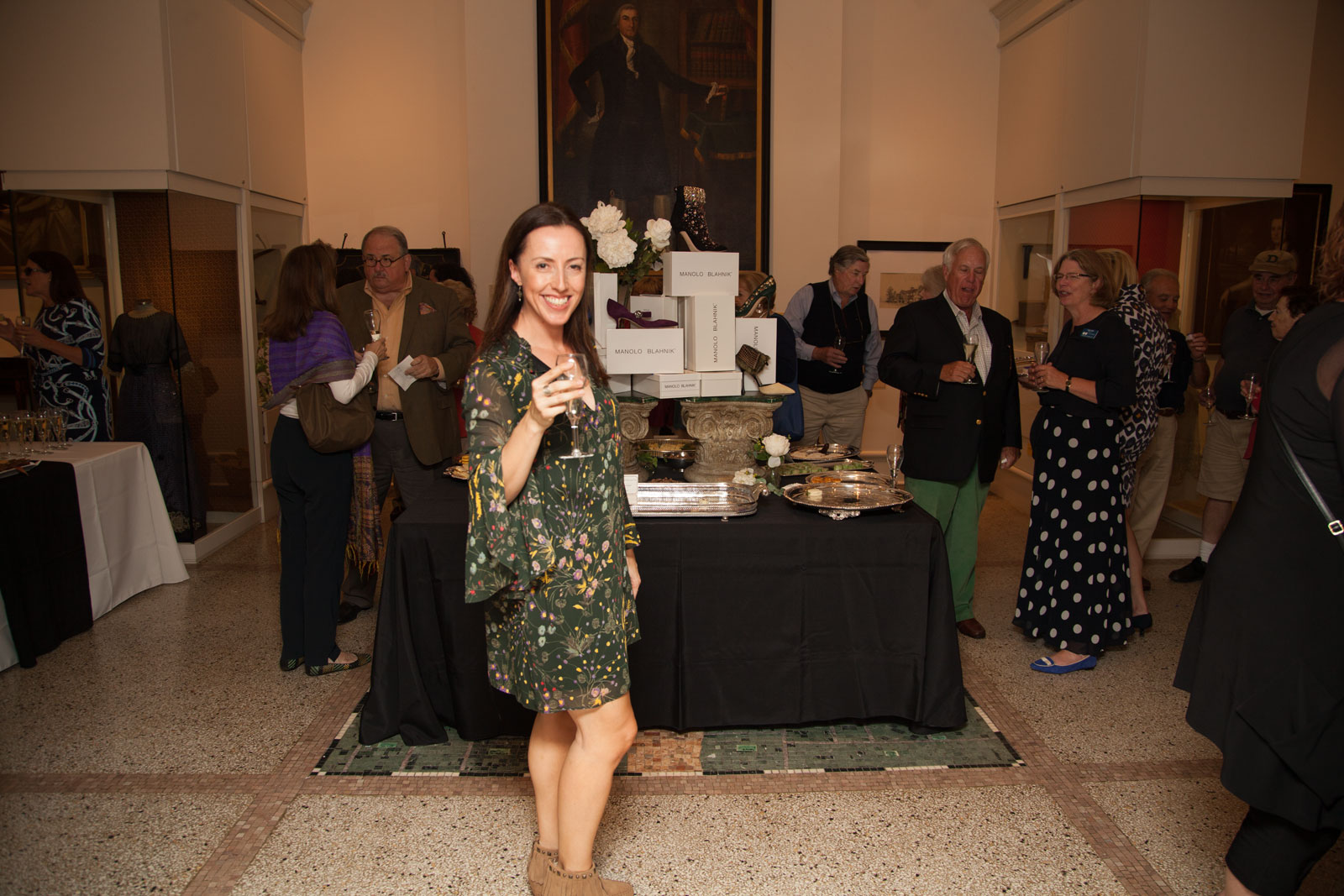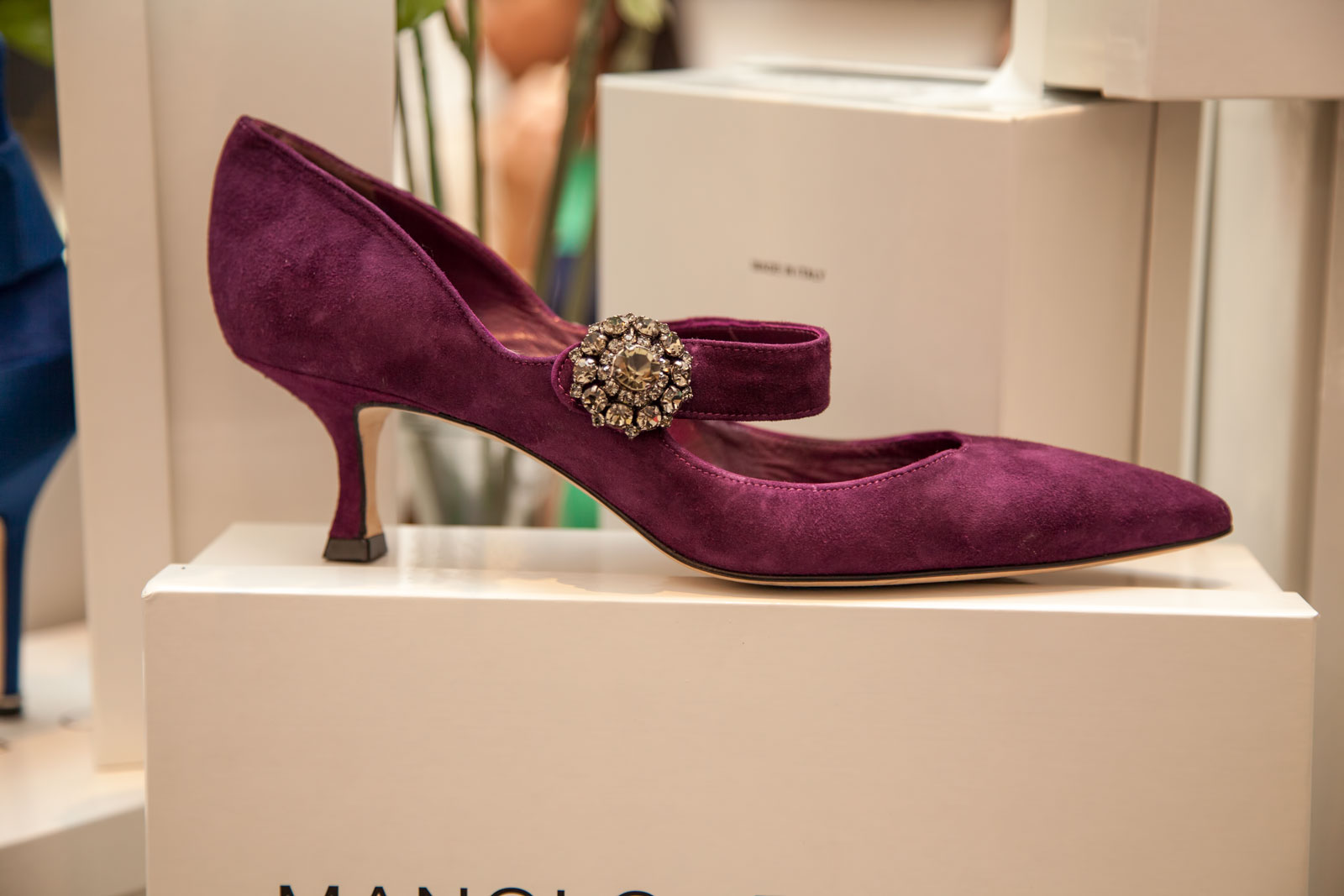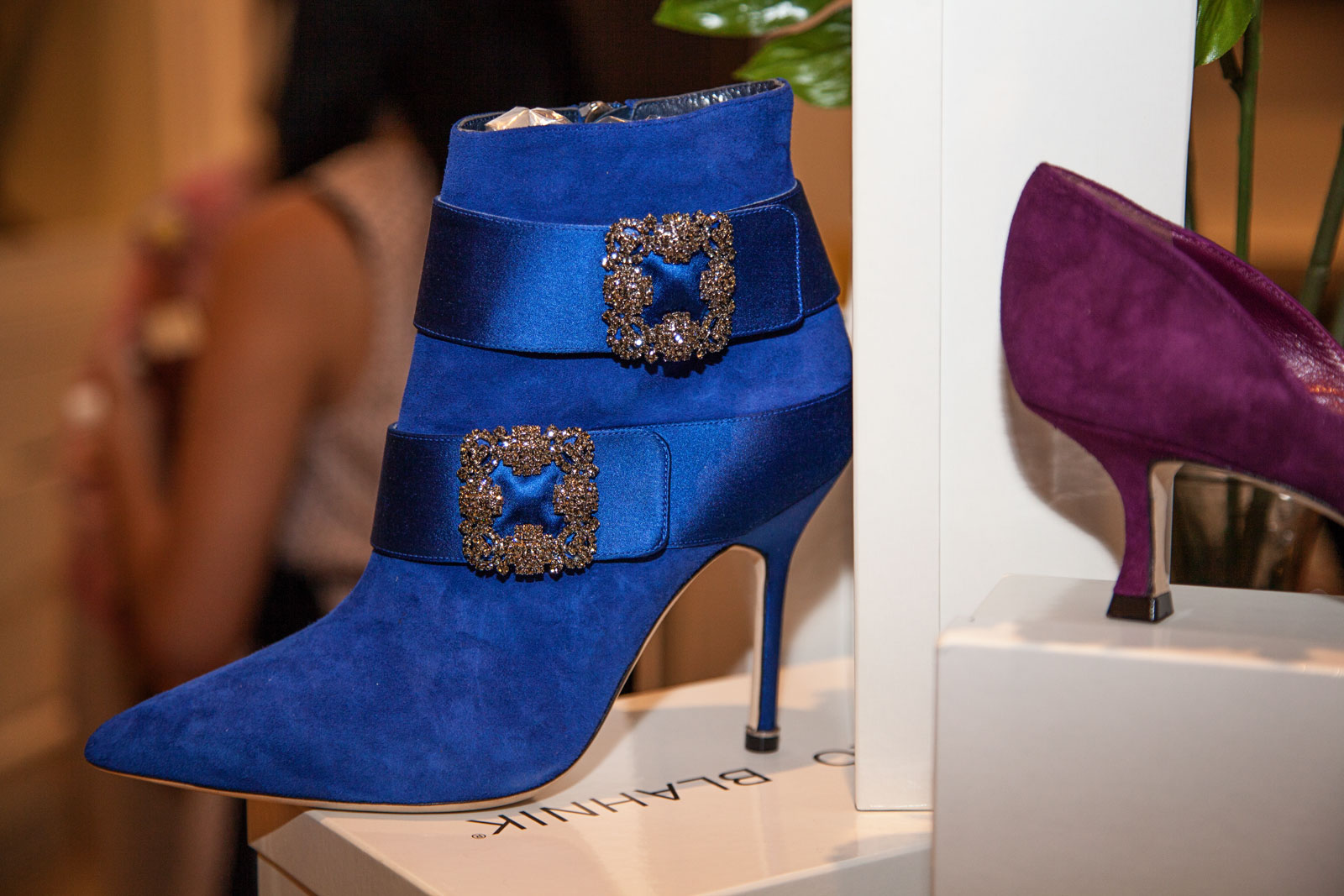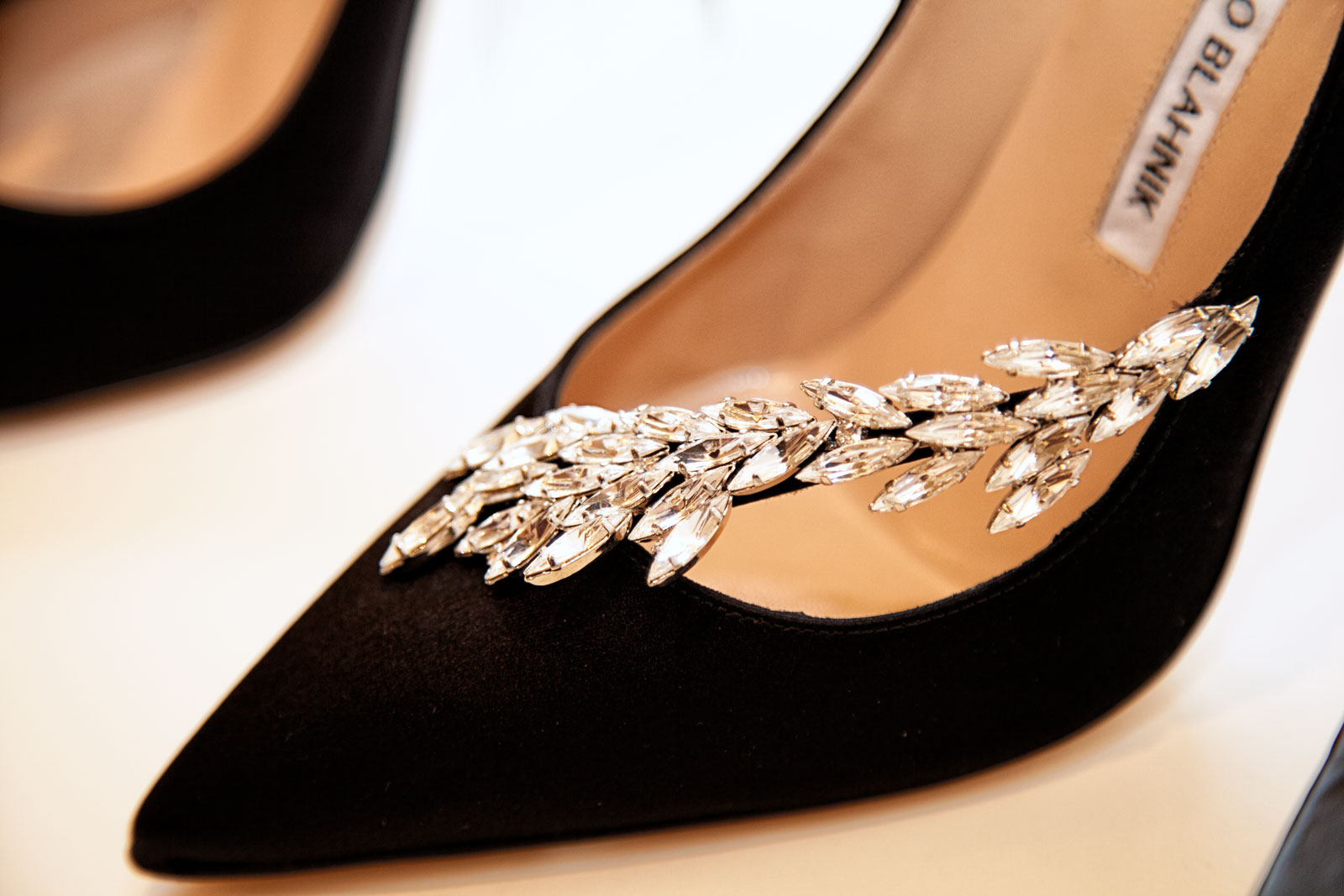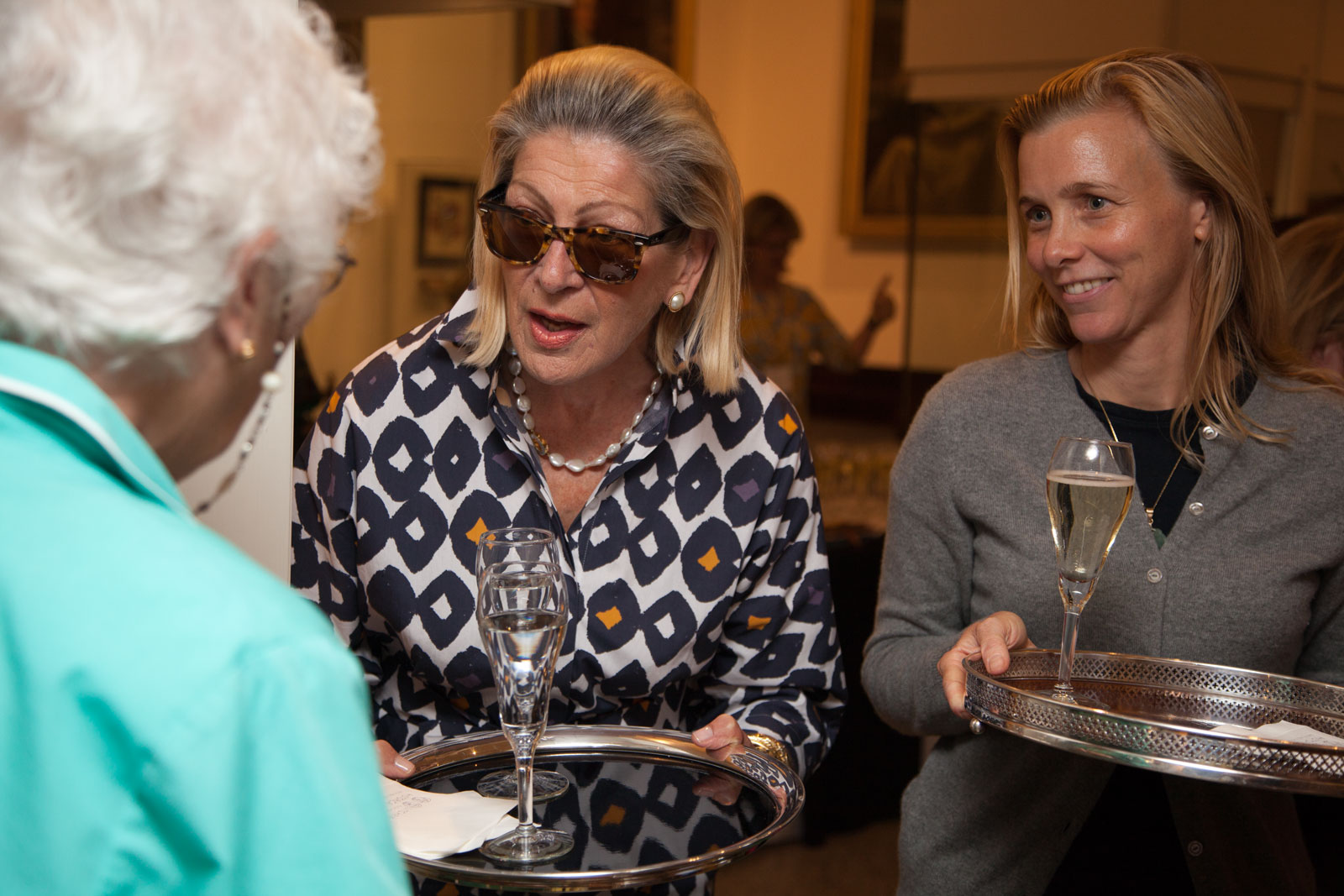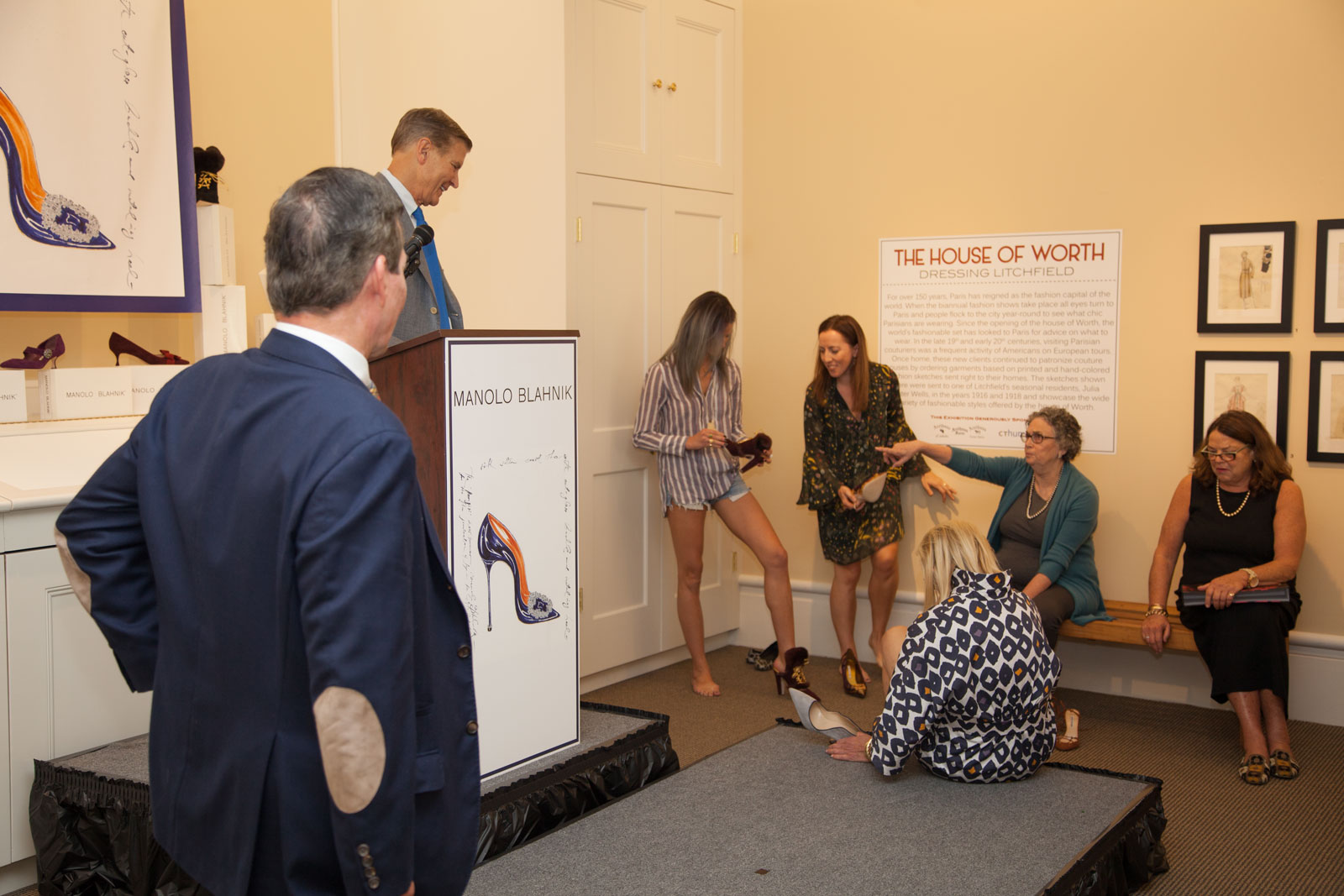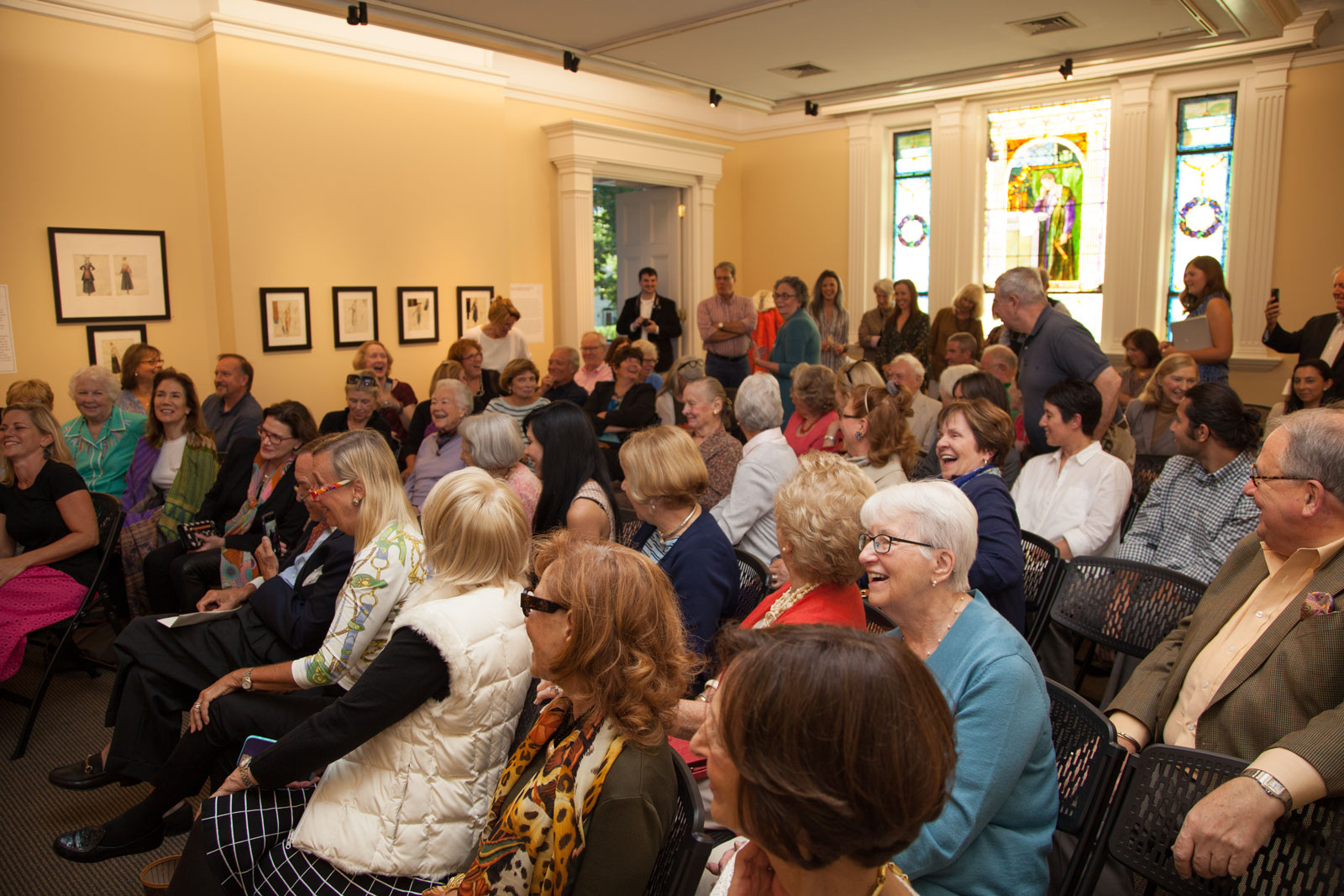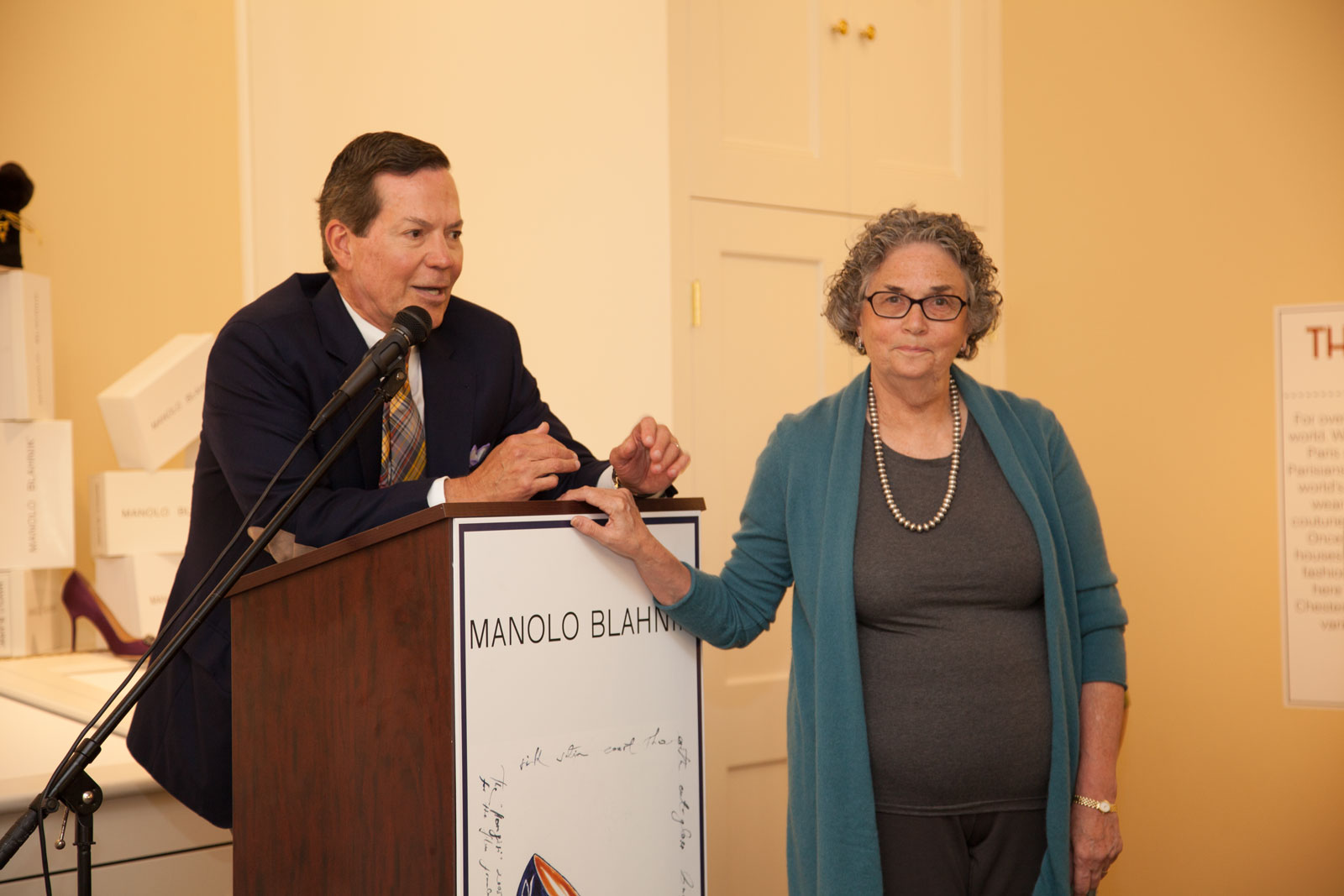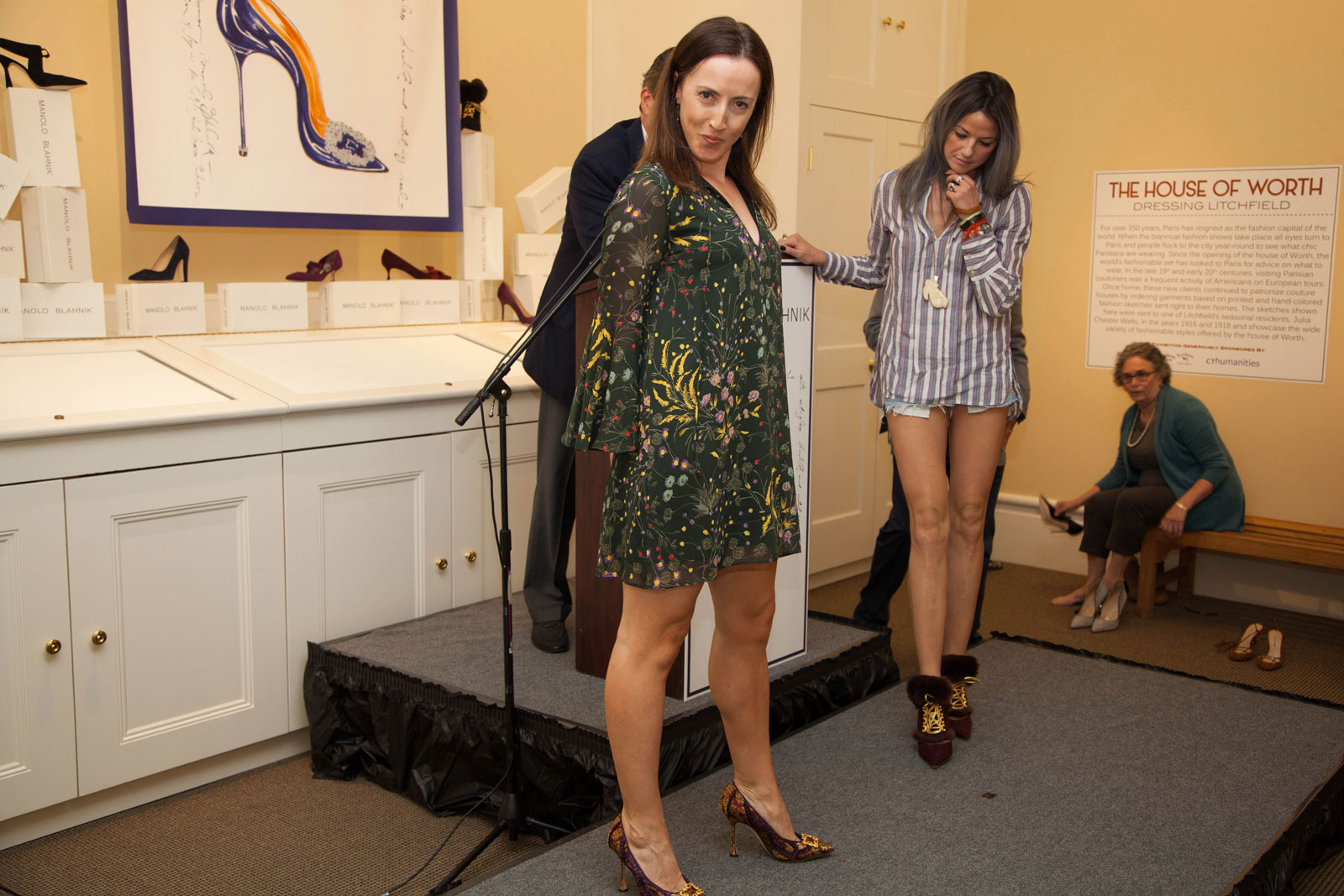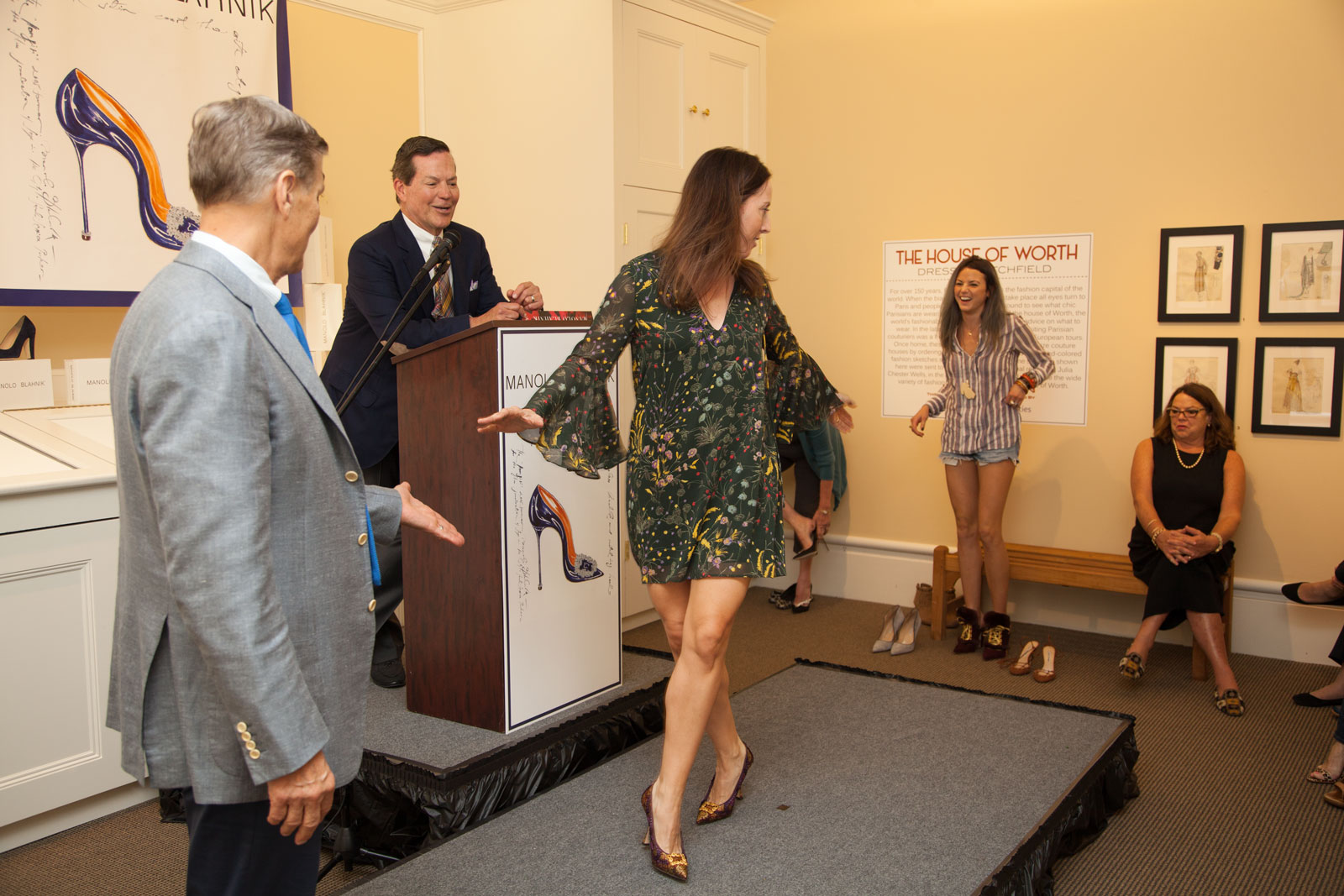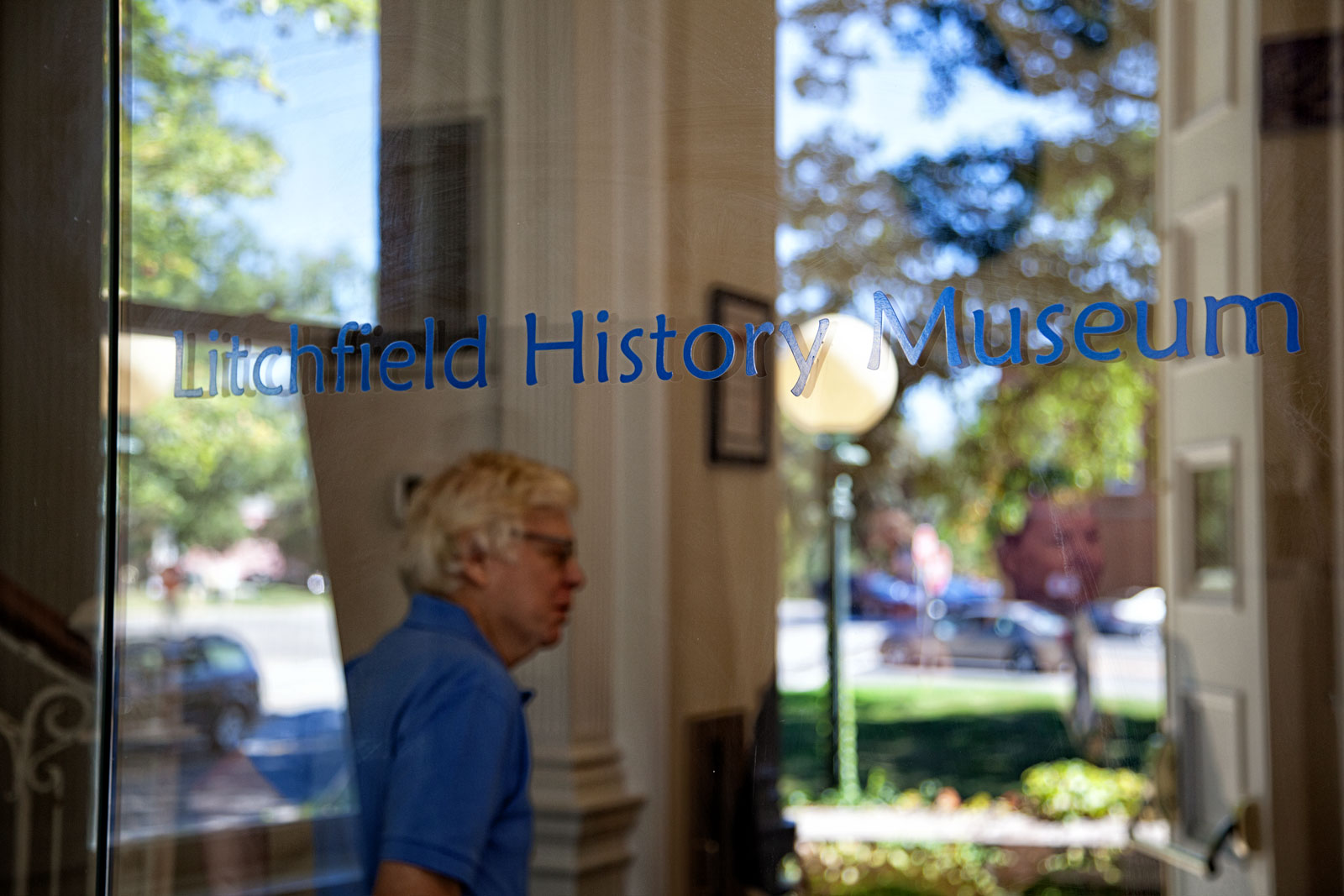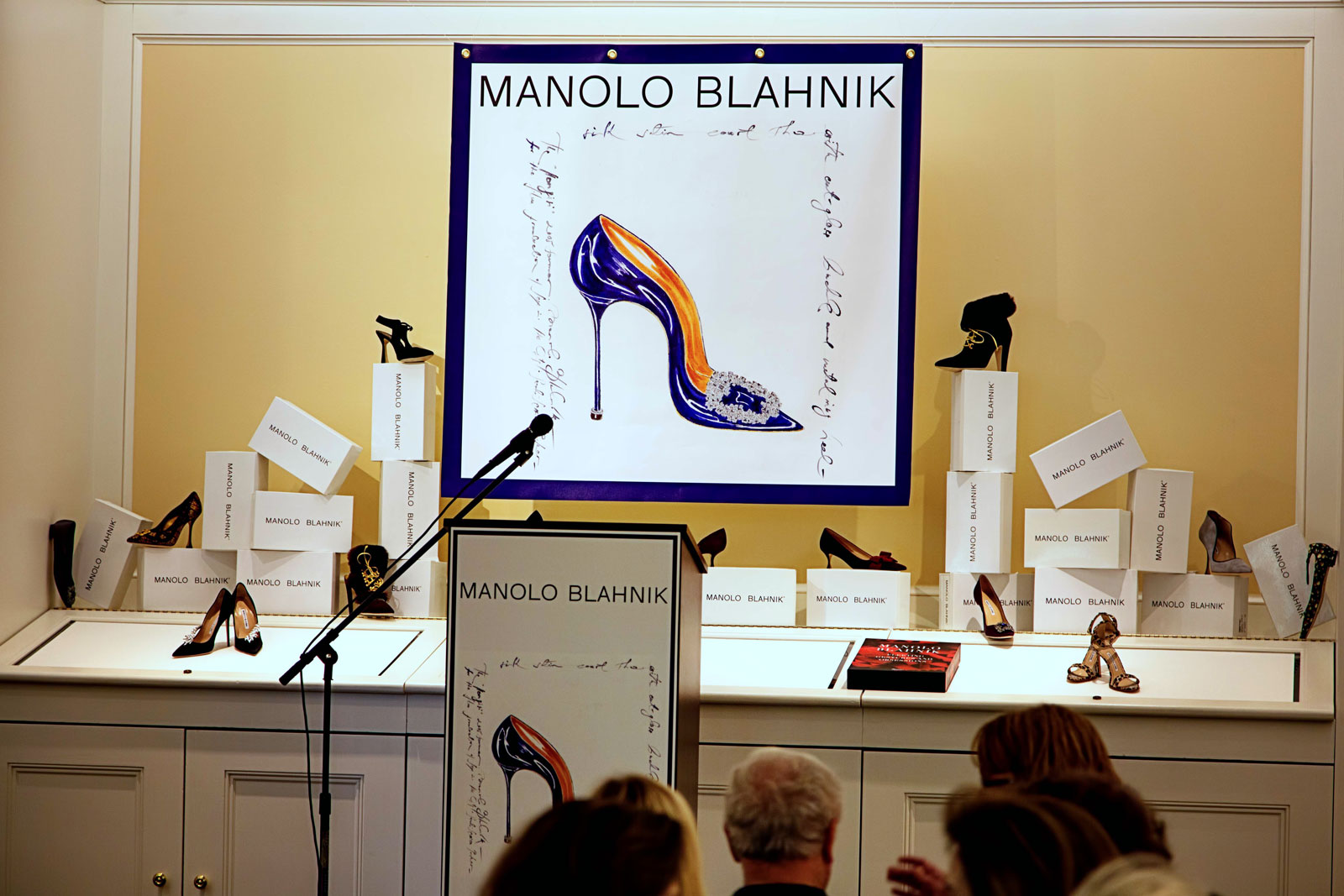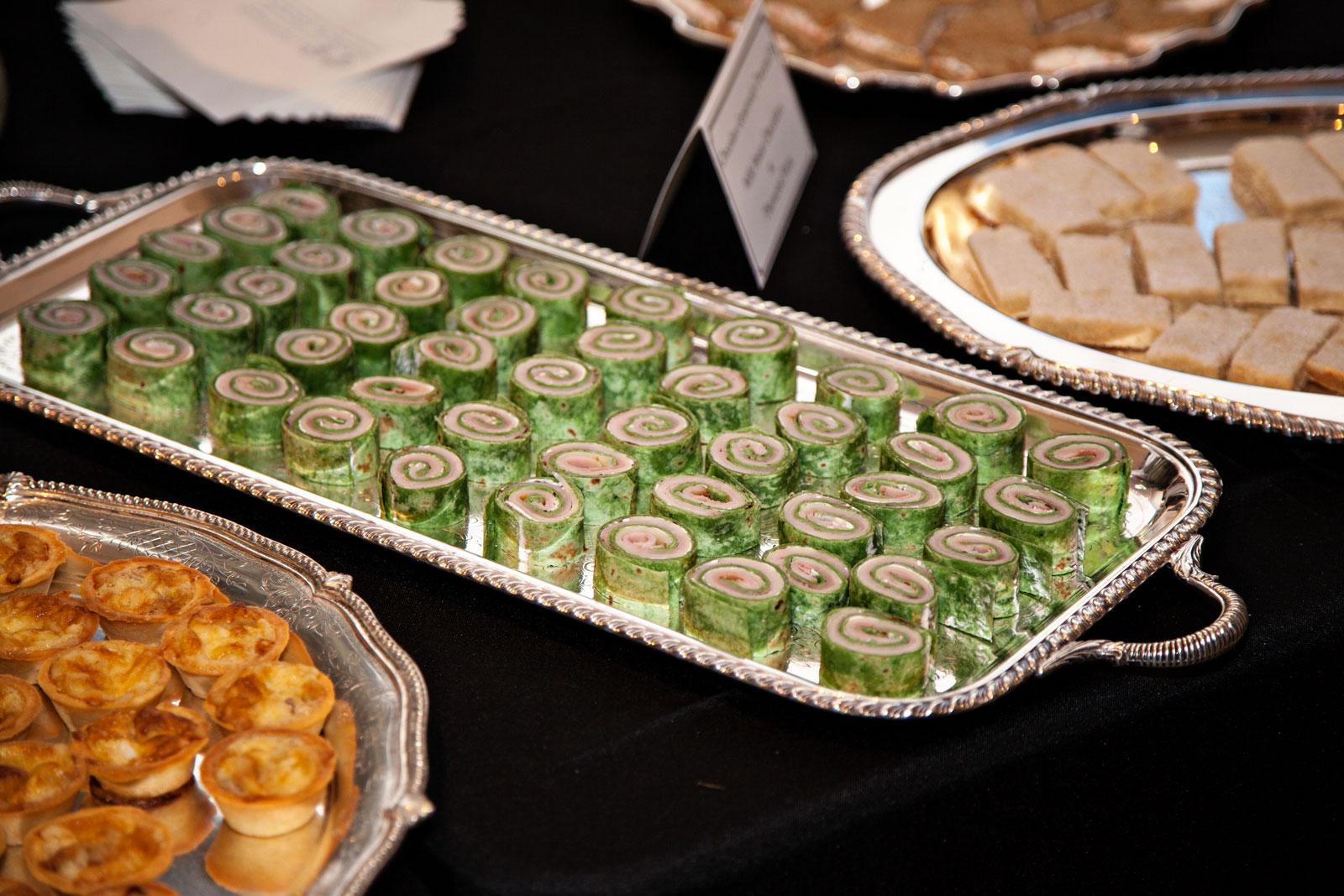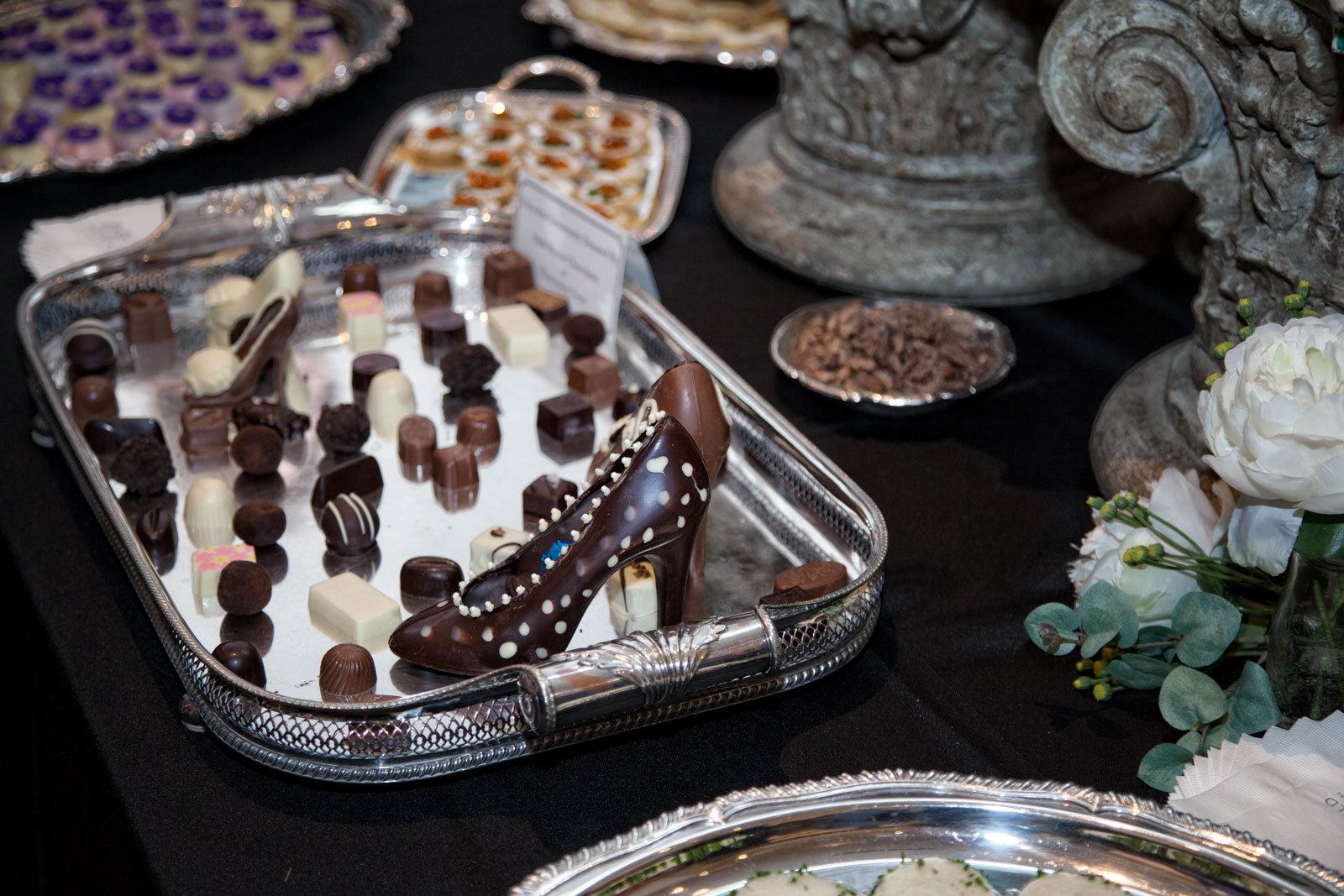 Manolo Blahnik
Manolo, born in 1942, was raised on the Canary Islands, Spain. As a young boy, Manolo would collect the foil from his father's cigarette boxes and make tiny little shoes for lizards. Jumping ahead, Manolo ends up in New York city by way of London in the swinging 60s and is hanging out with his BF Paloma Picasso. The two score a meeting with then Editor-in-Chief of Vogue, Diana Vreeland. Manolo shows Diana the set design sketches he's been working on. After flicking through them all, Diana tells Manolo he has no talent in set design. She suggests he should concentrate on shoes instead, noting the shoes Manolo has sketched on the actors. Heeding Diana's advice, Manolo moves to Italy to learn how to make shoes and essentially becomes a cobbler.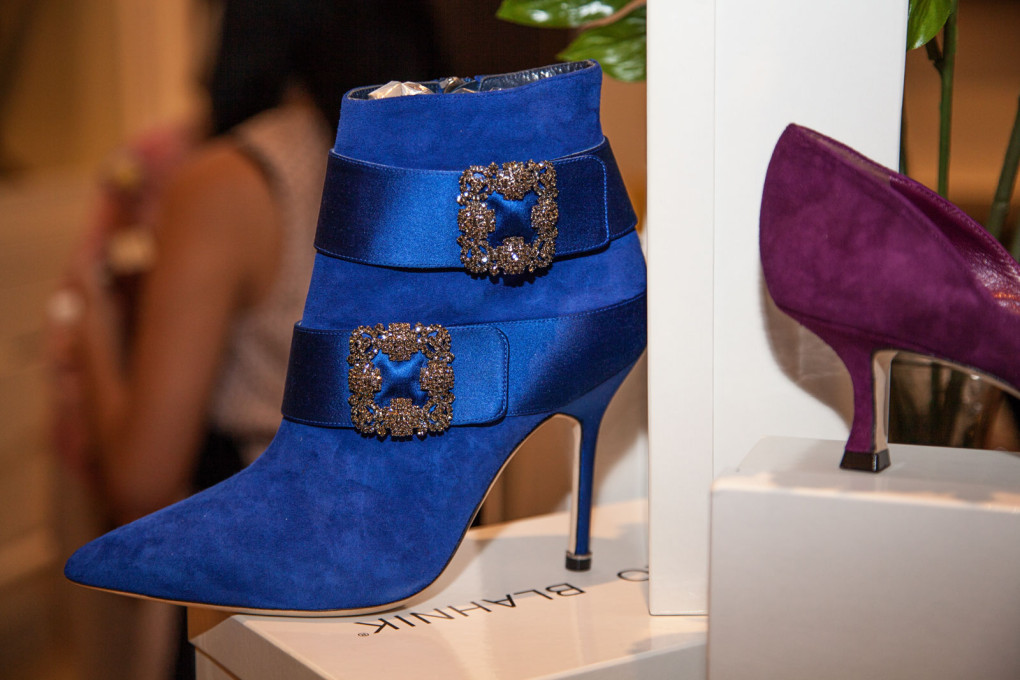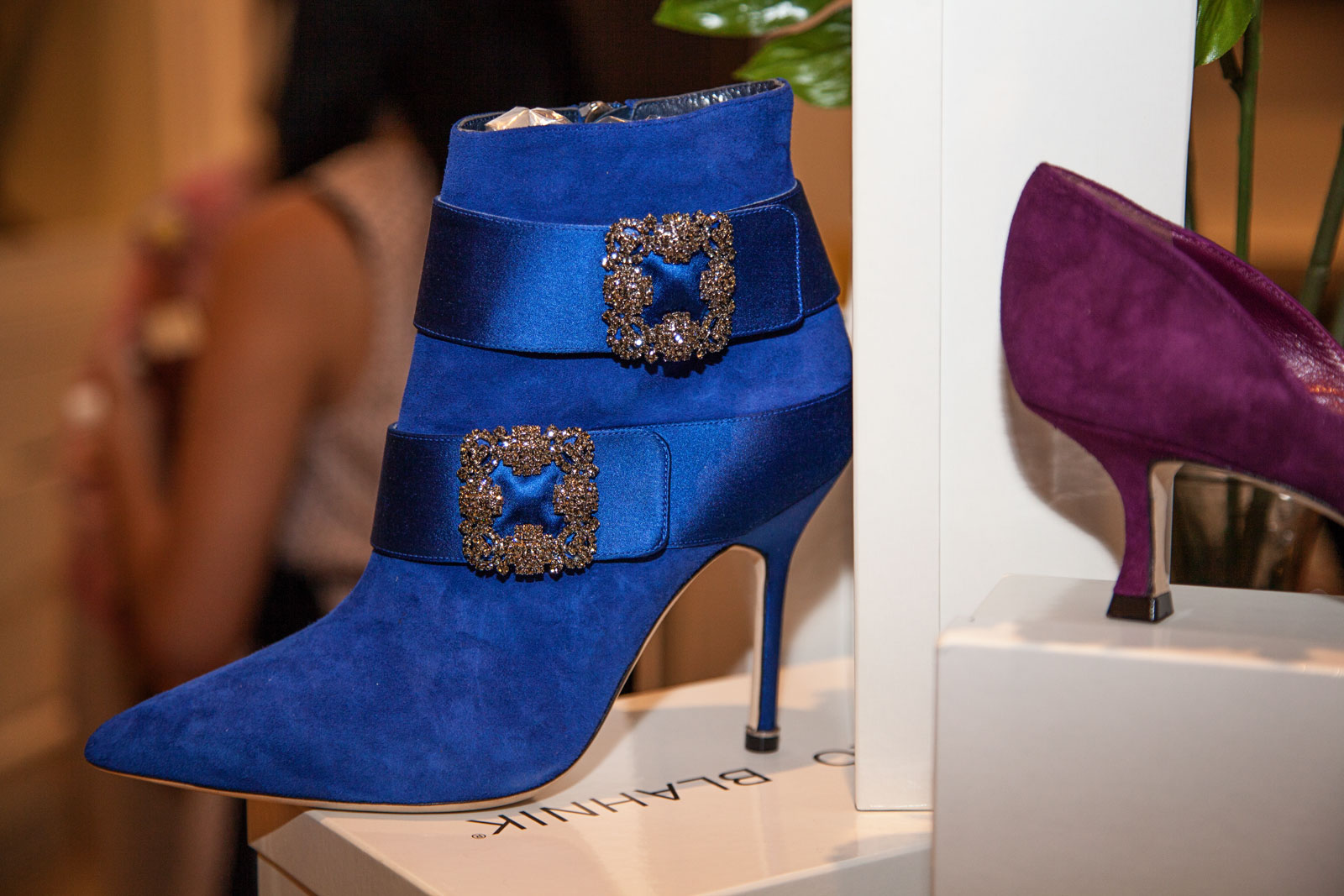 Enter George Malkemus
Fast forward to George Malkemus, 26 at the time and a copy editor at Bergdorf Goodman. George goes out on assignment and meets Manolo. George loves Manolo's shoes and especially loves his passion for them. George and his partner, Tony, fly to London to go through all of the legalities of becoming business partners. Days of figuring out the details ensue until finally George and Tony apologize to Manolo; they have to go home to their Scottish Terriers, their dog sitter can't stay on any longer. Well, Manolo loves the breed and a common ground is found. The deal is sealed and a lifelong partnership is born.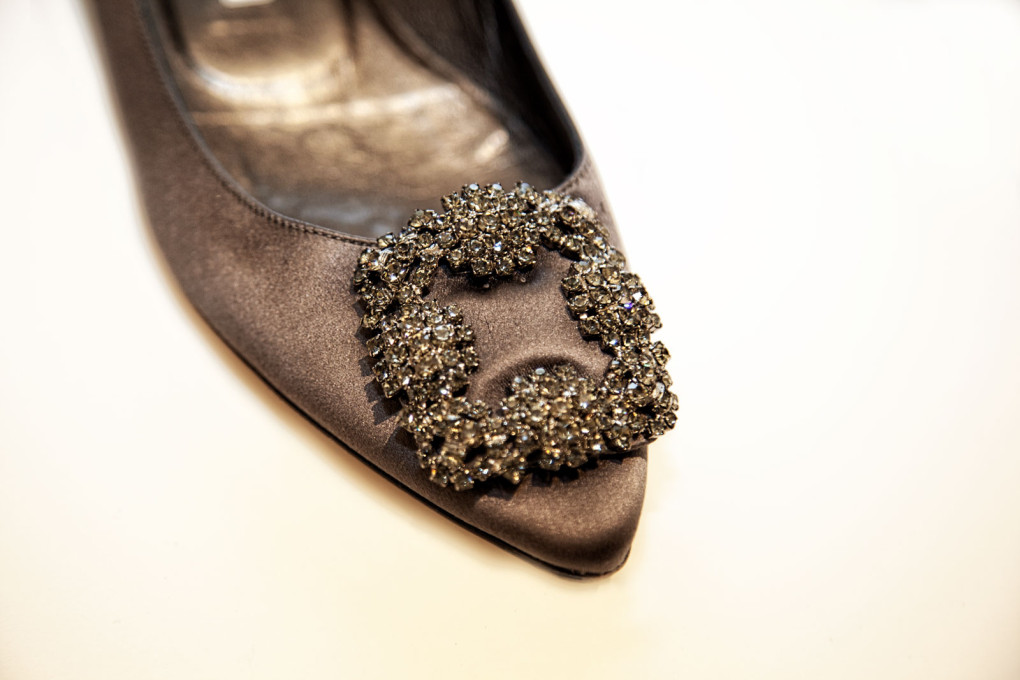 Is anyone a 9.5?
After the presentation audience members were given a chance to ask questions, followed by a request for volunteers to model some of the shoes George and Tony had brought from the latest collection. "Hands up if you're a size 7." A supermodel-looking girl's hand shoots up, and off she went to try on some shoes for us all – how fun (I'm thinking there's no way I'd want to get picked to do that). "I need somebody with a size 9.5." Before I can look the other way, Lora has thrown my hand in the air! George points at me and asks me to come on down. Eeek! My heart is thumping. A) I'm not the best at walking in heels, Lora would have been far better equipped for this. Me in heels – think Whoopi Goldberg in Ghost when she gets gussied up and walks to the bank and B) OMG I'm so excited to finally put on a pair of Manolos. I have only listened to Carrie Bradshaw go on and on about them in one thousand episodes of Sex and The City! I felt like a fairy tale princess putting on a magic slipper. Then I hear it, "Ok ladies, please come up on to the stage and model your shoes and do a little runway for us."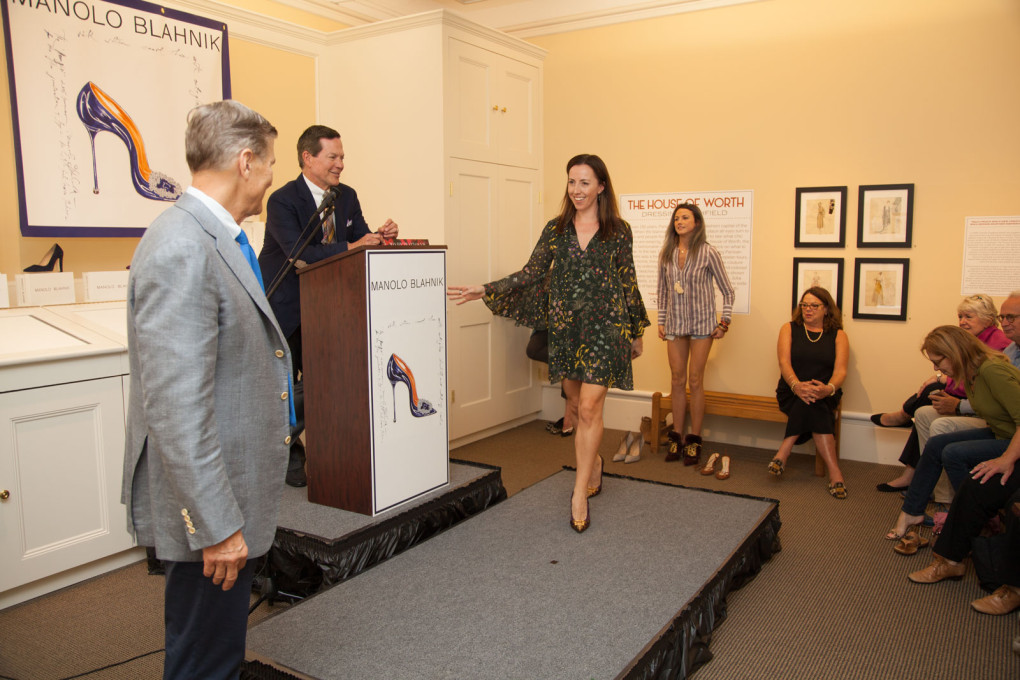 We had been told that Manolo's shoes are comfortable to wear because of the way they are constructed. Manolo hand-chisels the last and heel for each shoe design. The shoes are put together in such a way that the ball of the foot and heel hit the floor at the same time. This apparently equals comfort. I'm here to tell you it's true. I was able to swan off that stage and do my best catwalk. They felt amazing and I felt amazing. Ok, so maybe shoe model can get scratched from future career dreams…but it was still a standout moment.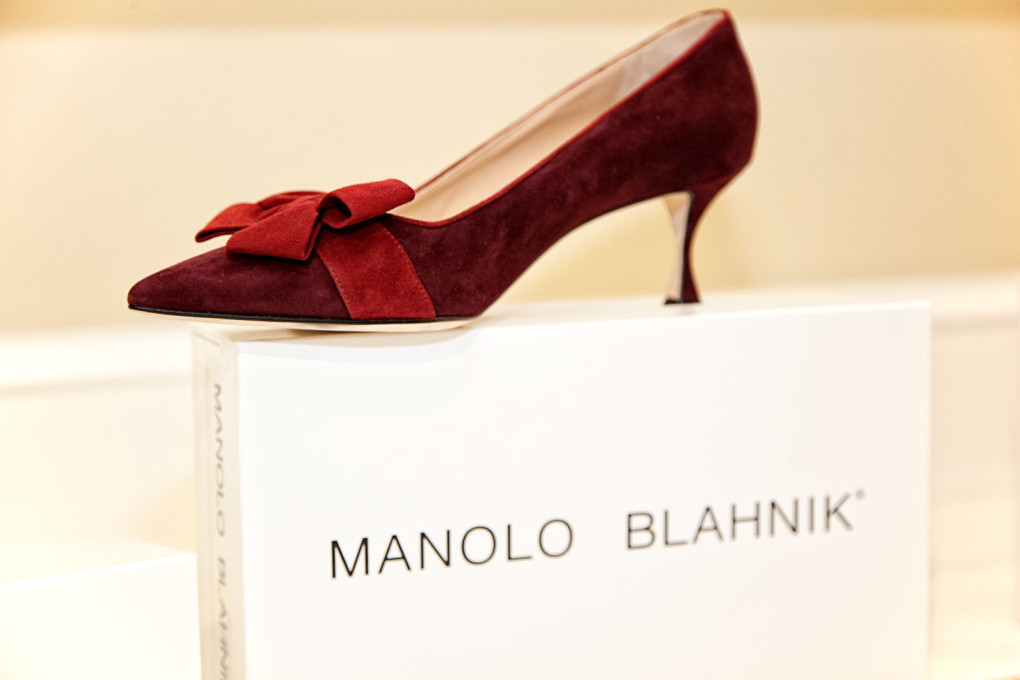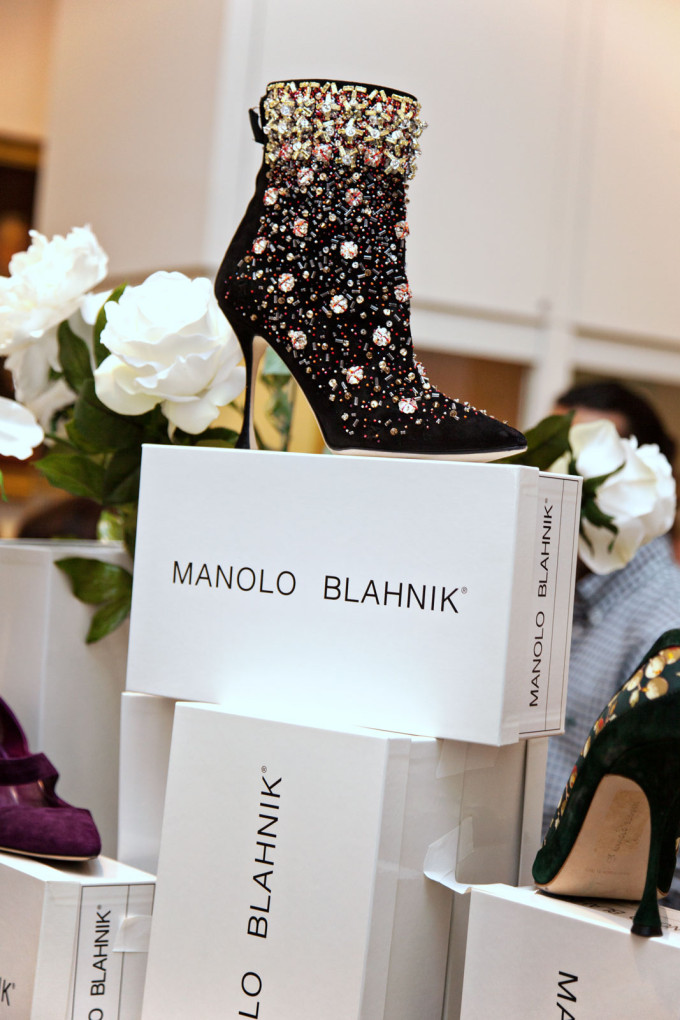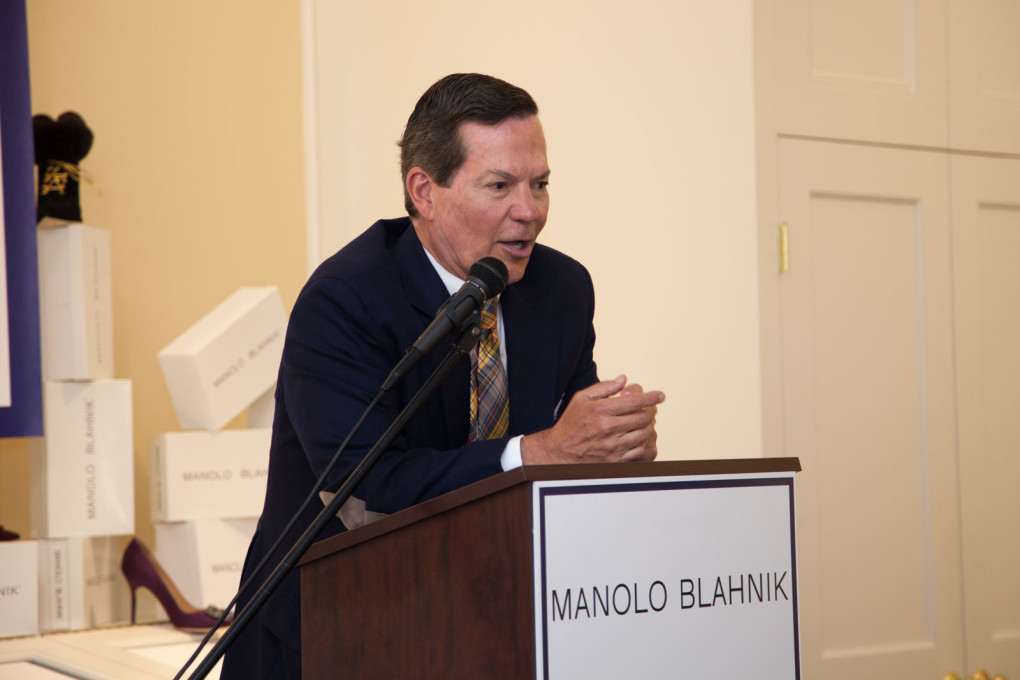 If all this talk of high fashion has you yearning for your own fashion fix, you can head along to The Litchfield Historical Society to check out their current exhibit, The House of Worth: Dressing Litchfield. Read all about it here.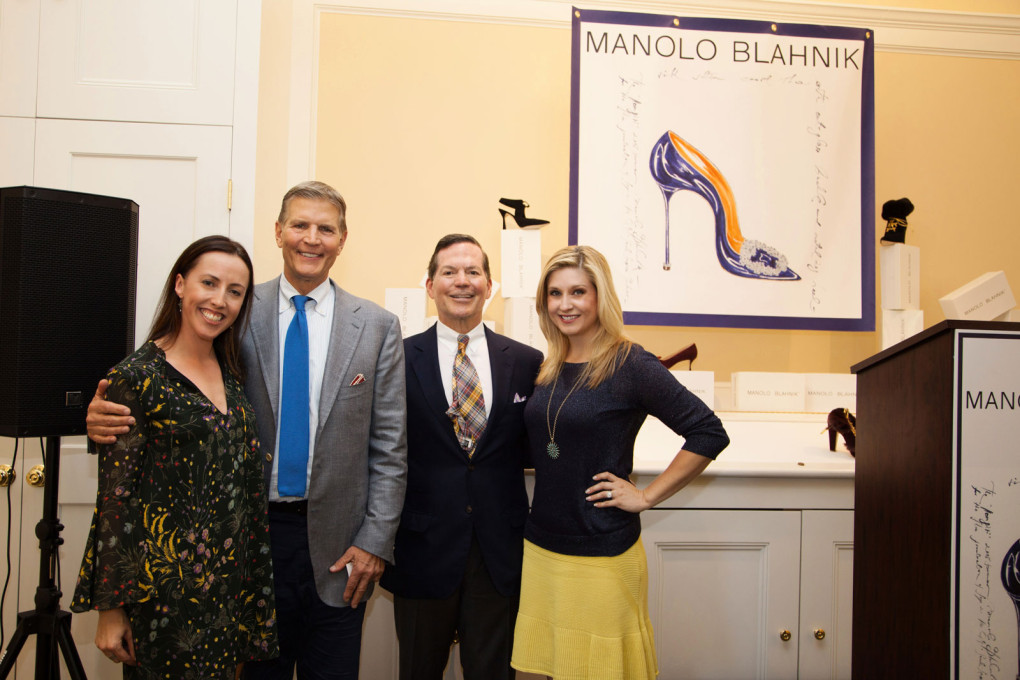 ---
Please check out the Litchfield Historical Society website and stop in for a visit if you haven't been! For a Manolo Blahnik drool-fest, go here. PS-head to our Facebook page to see a little video of Bev on the catwalk!
Article by Beverley Canepari, photos by Lora Karam (aren't we a good team?).