We're one! We can't believe it. What a year!
It took almost 24 hours for our one-year birthday party to really sink in. Is that the sign of a good party? We think so.
Read on for a recap of the evening…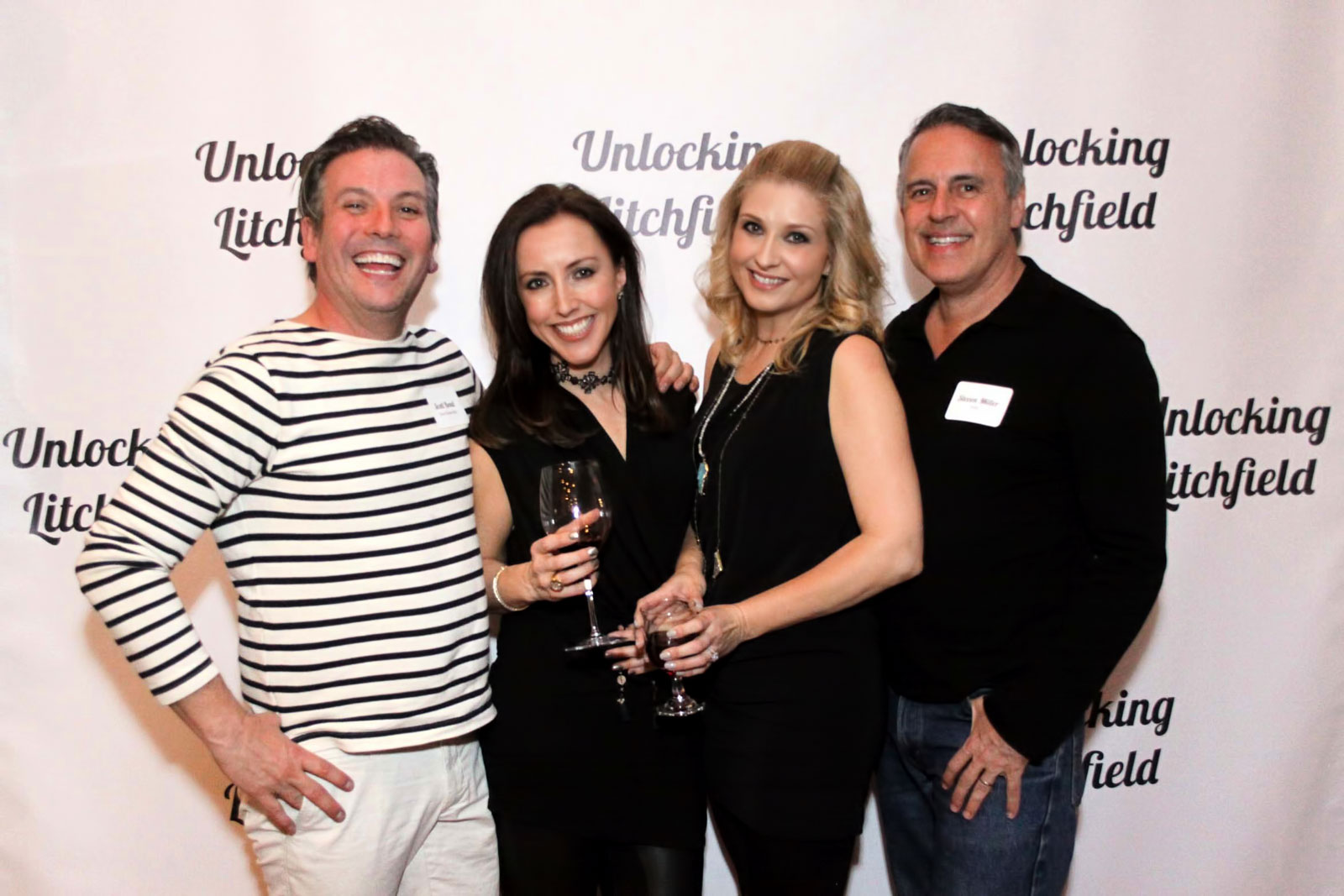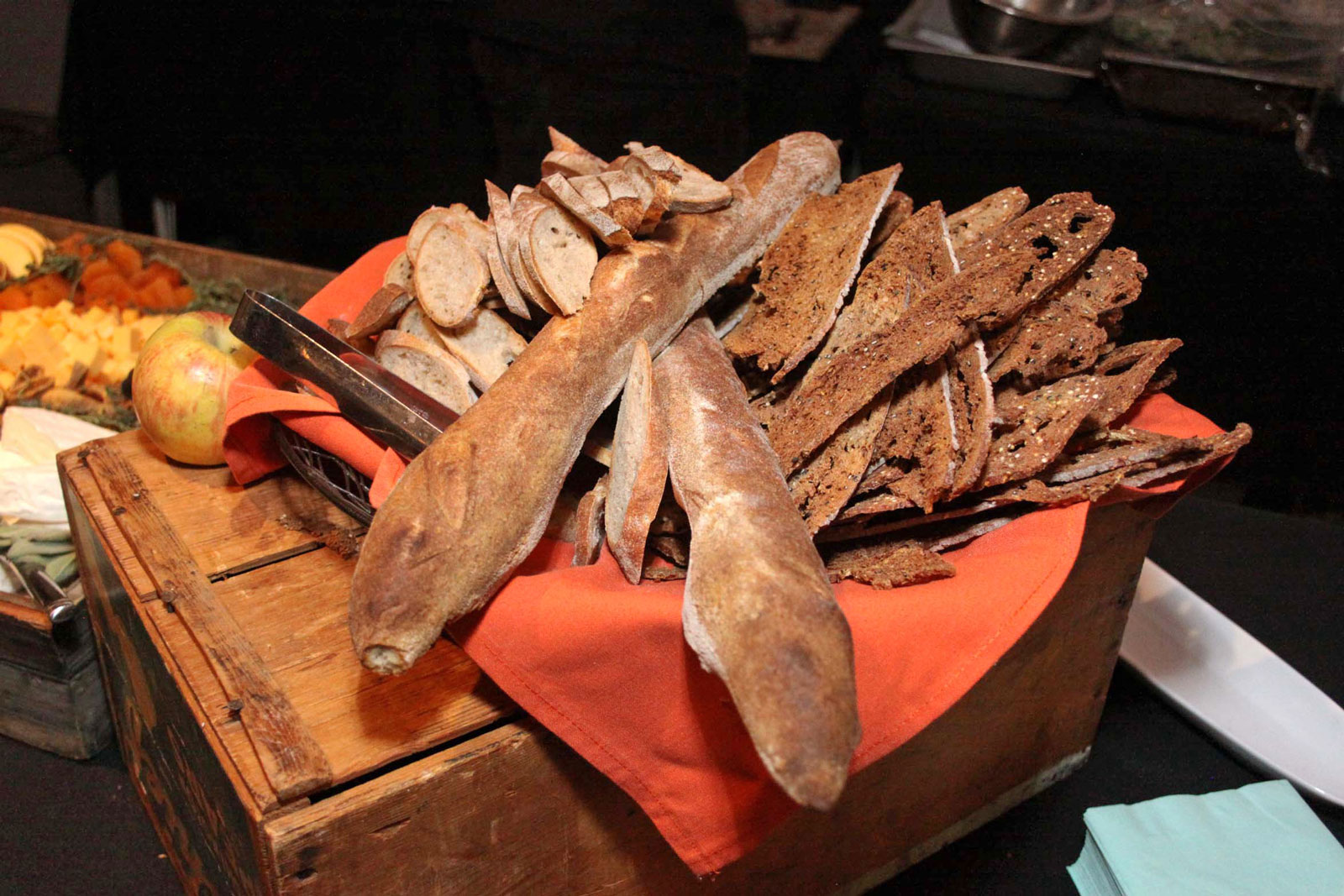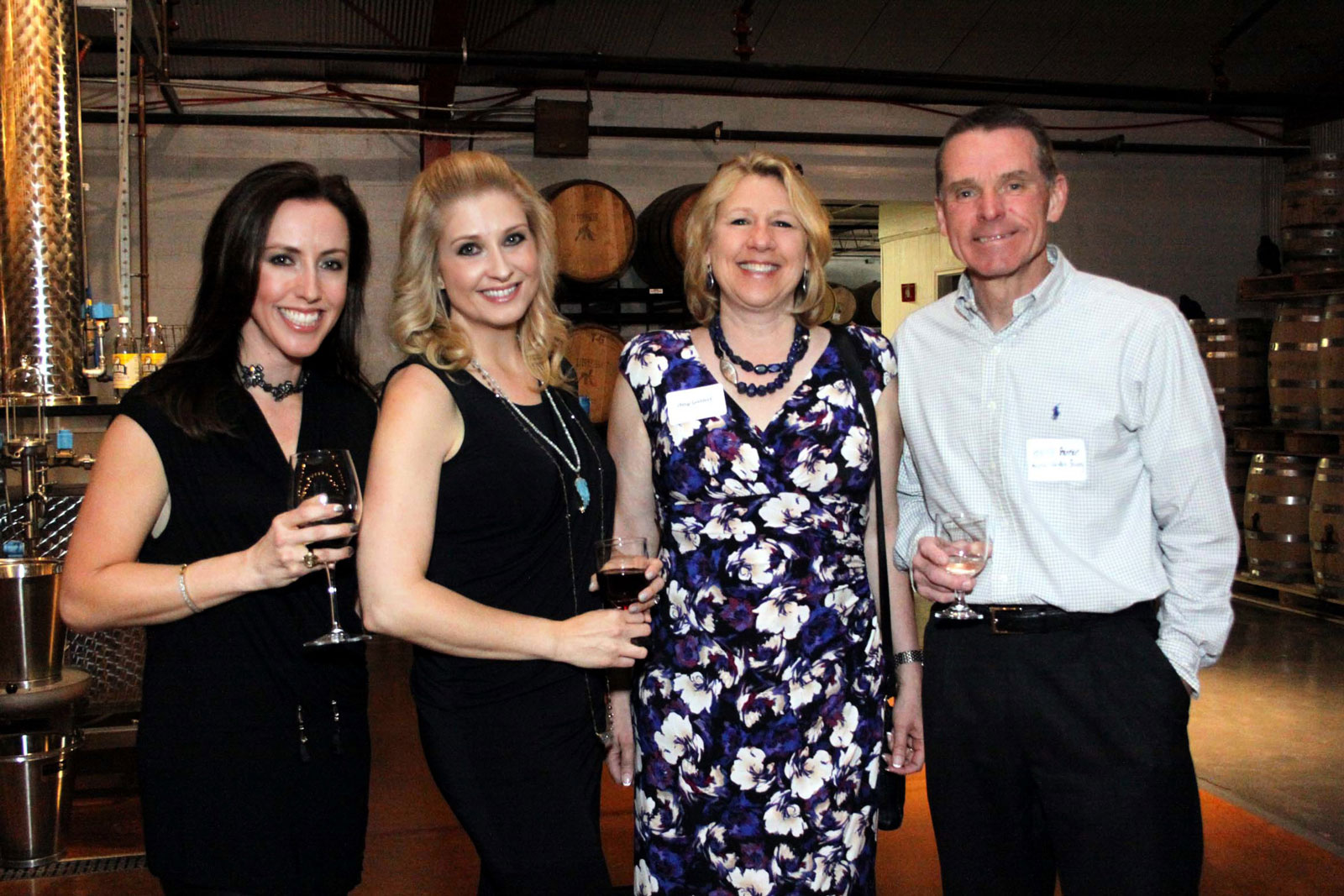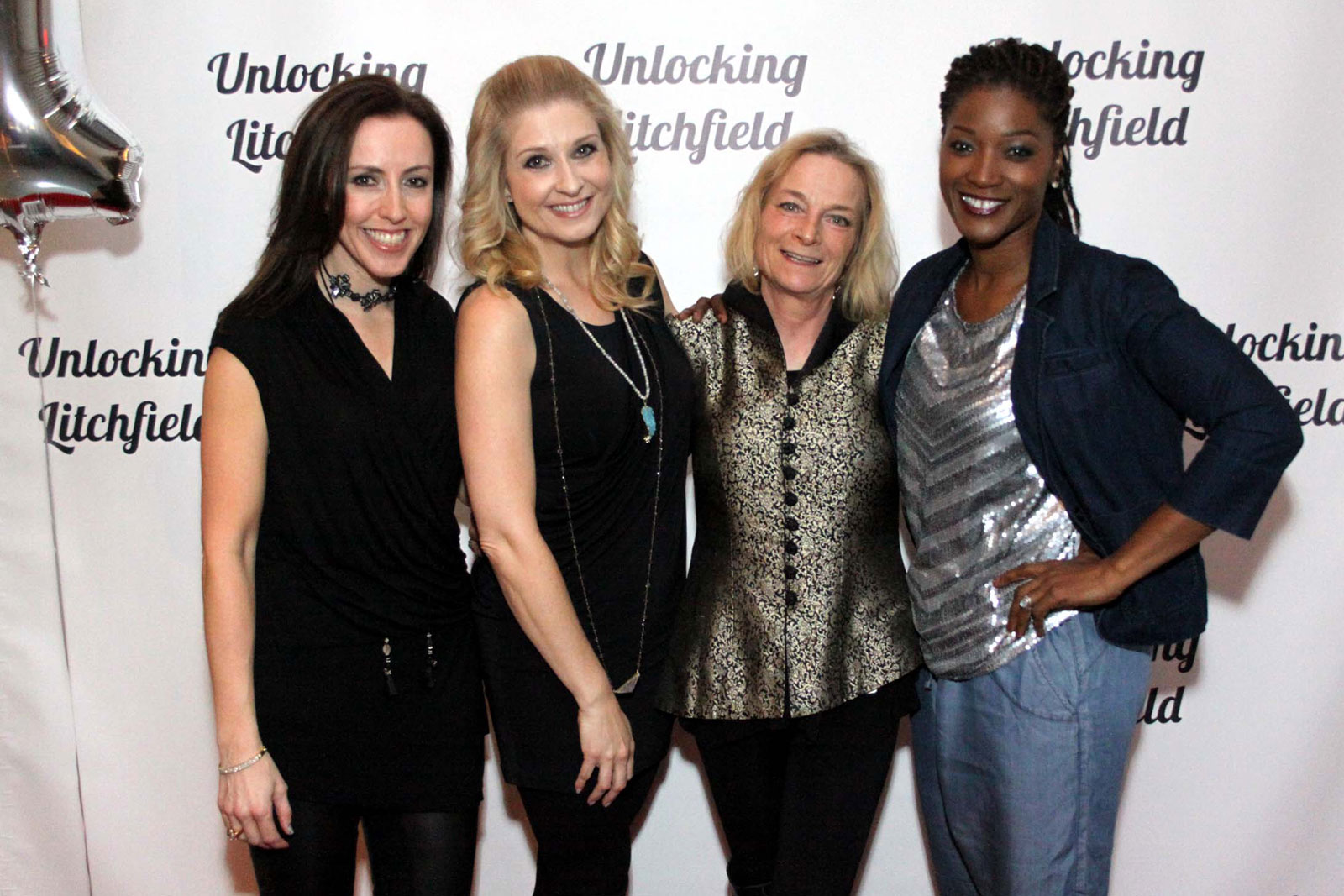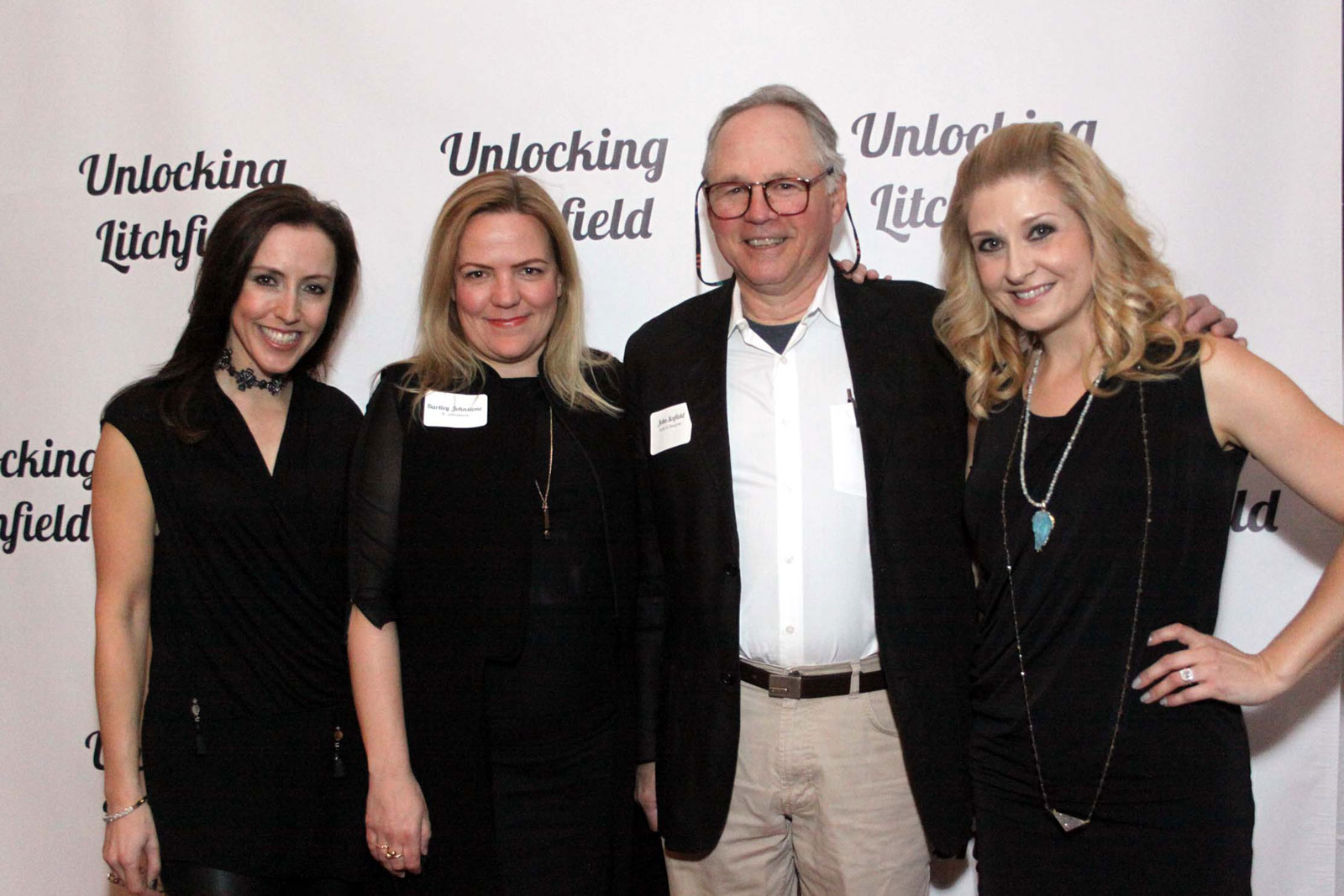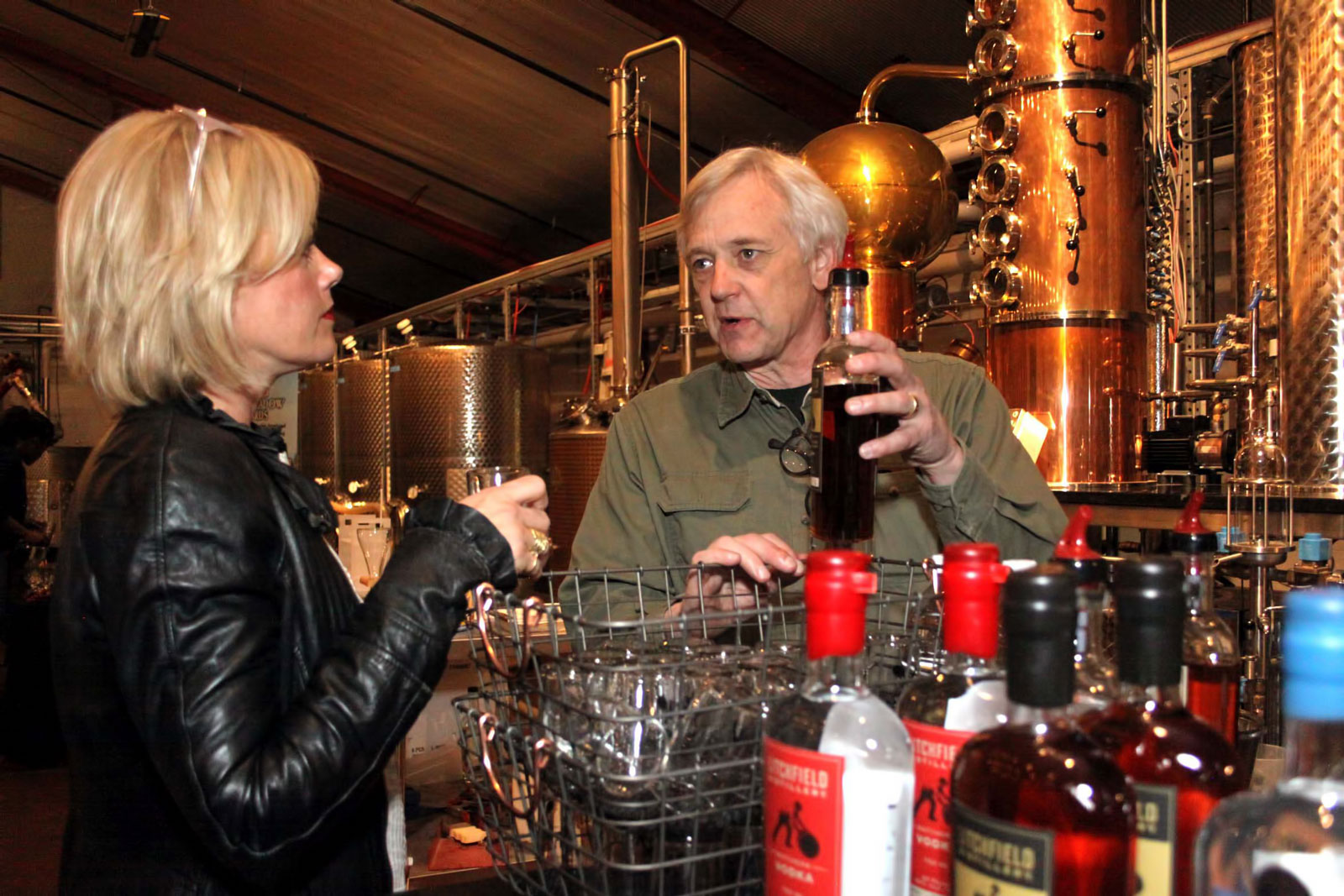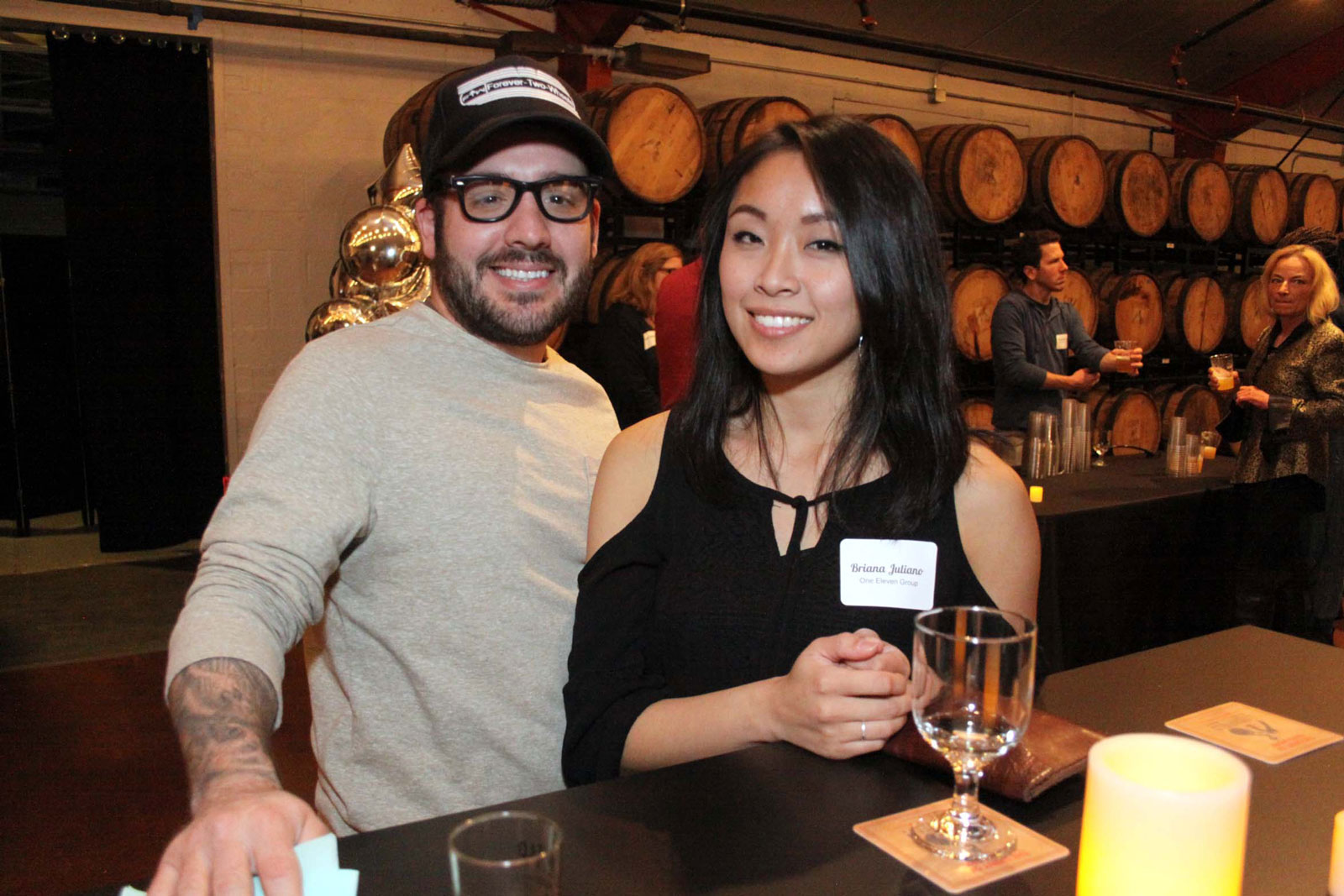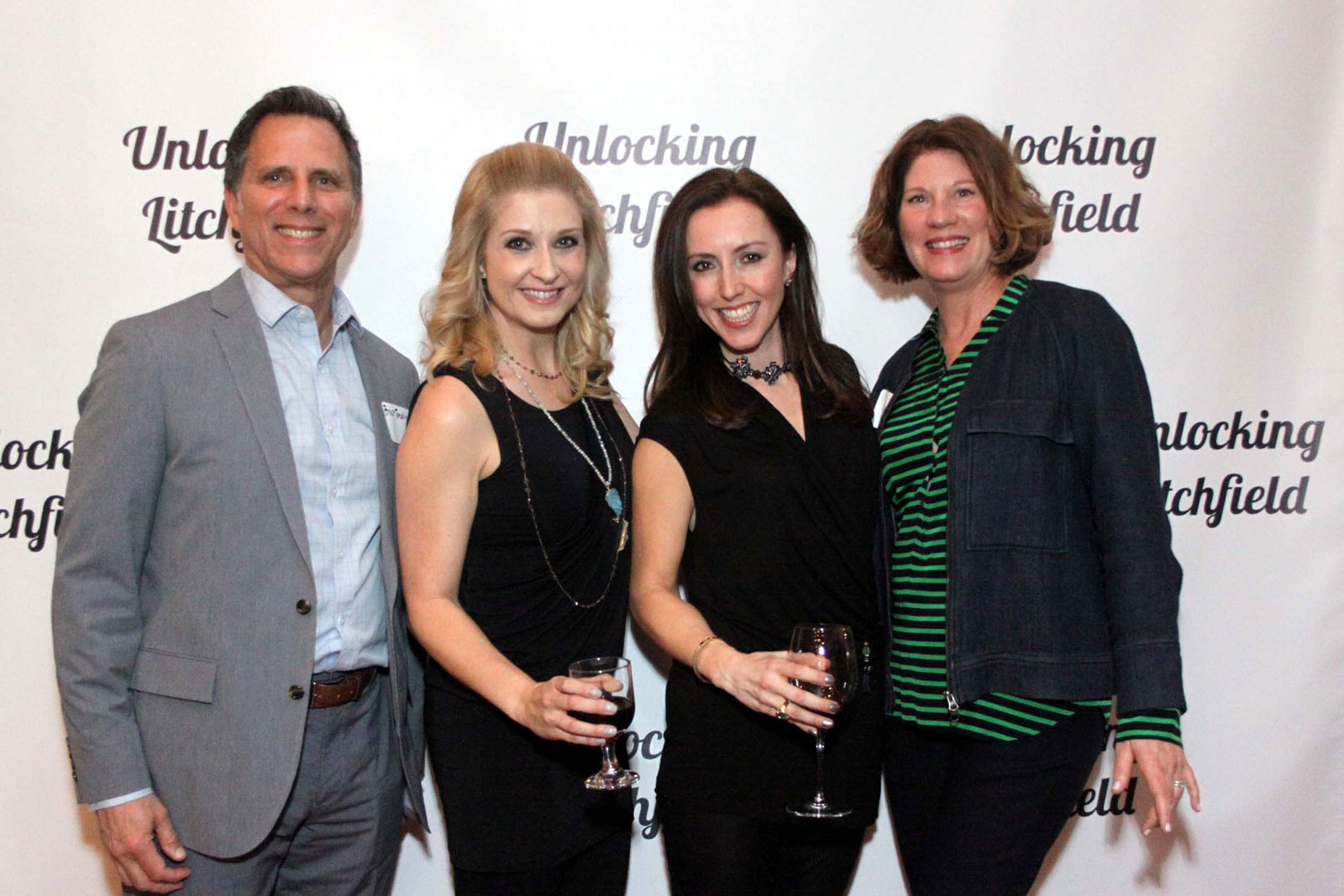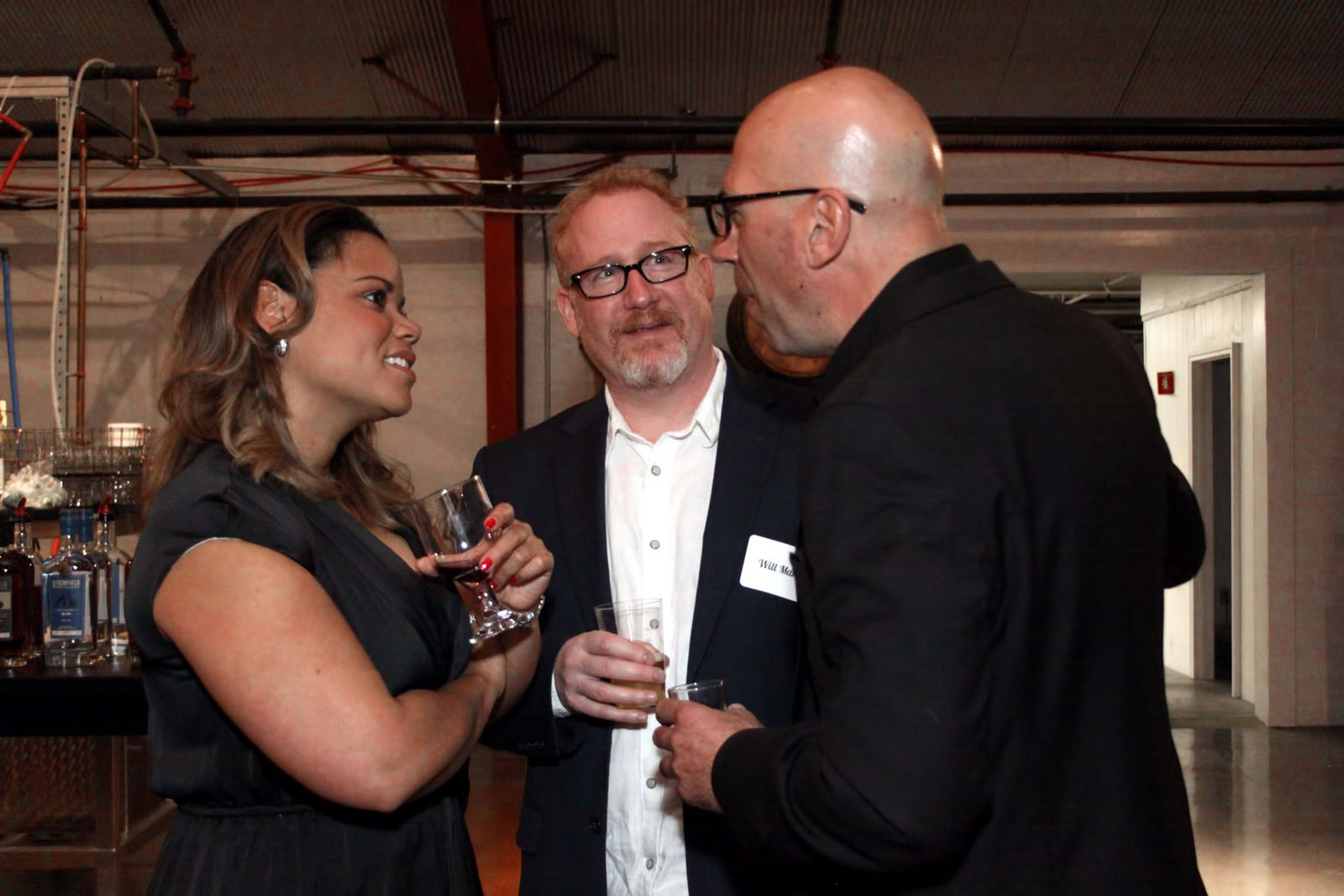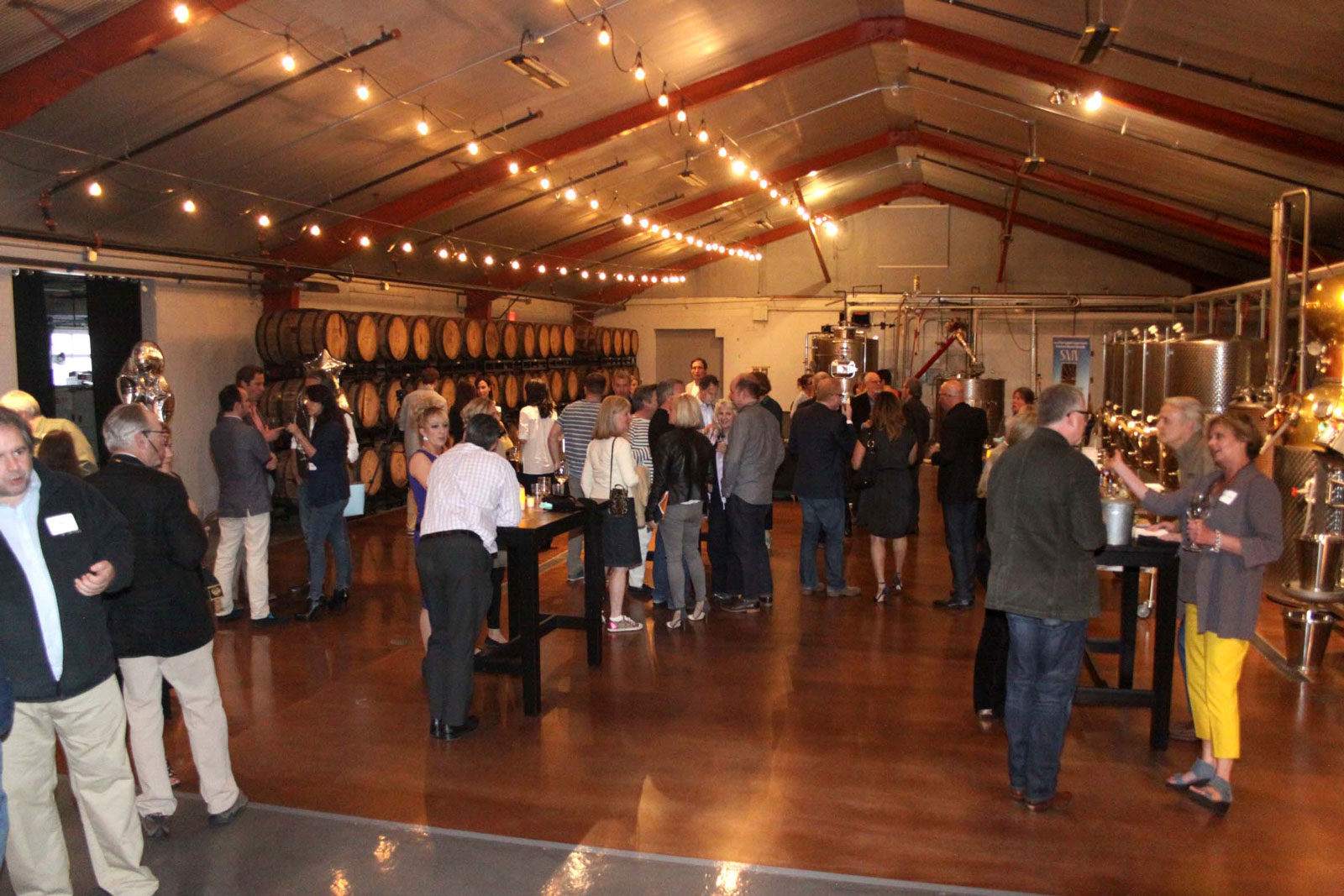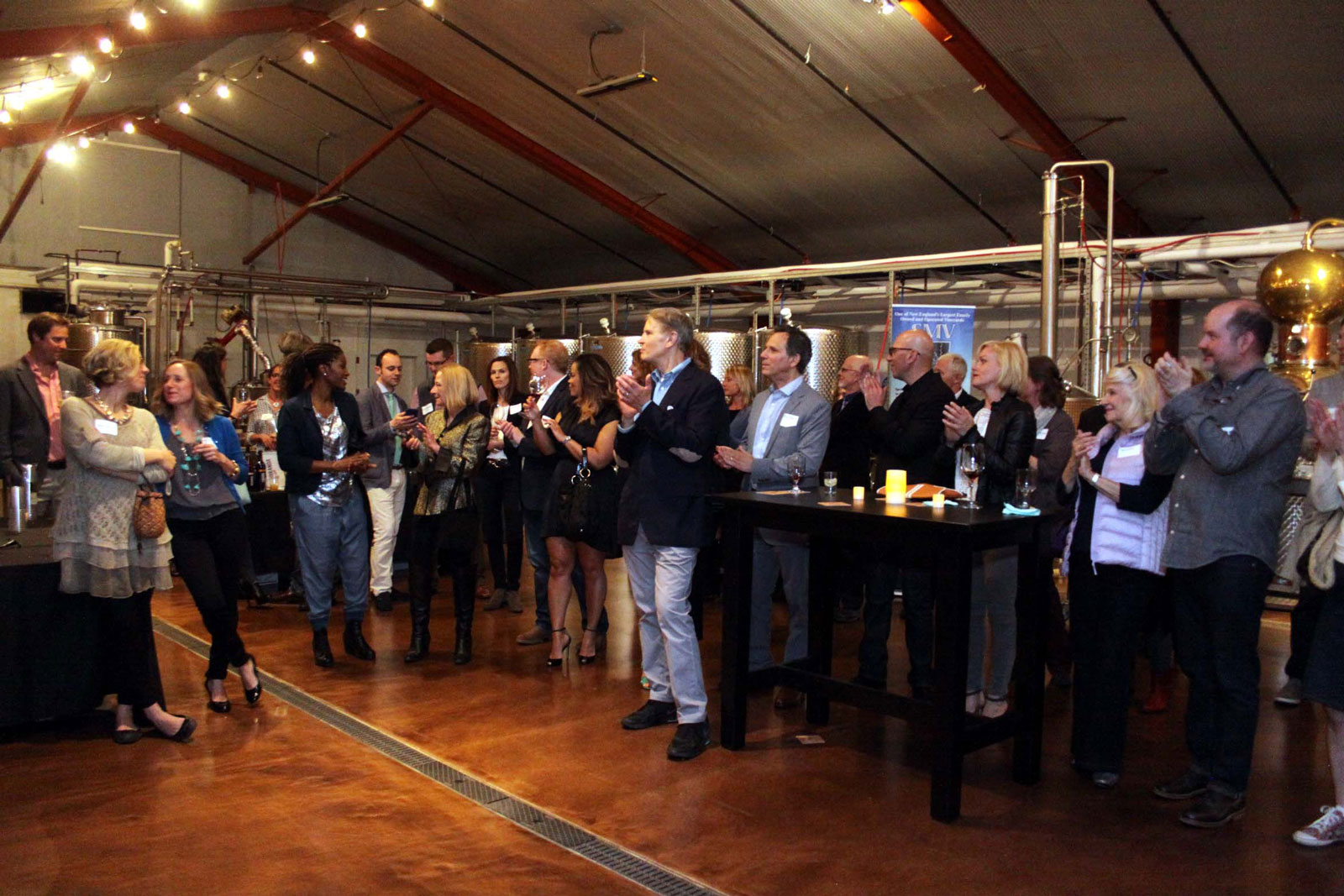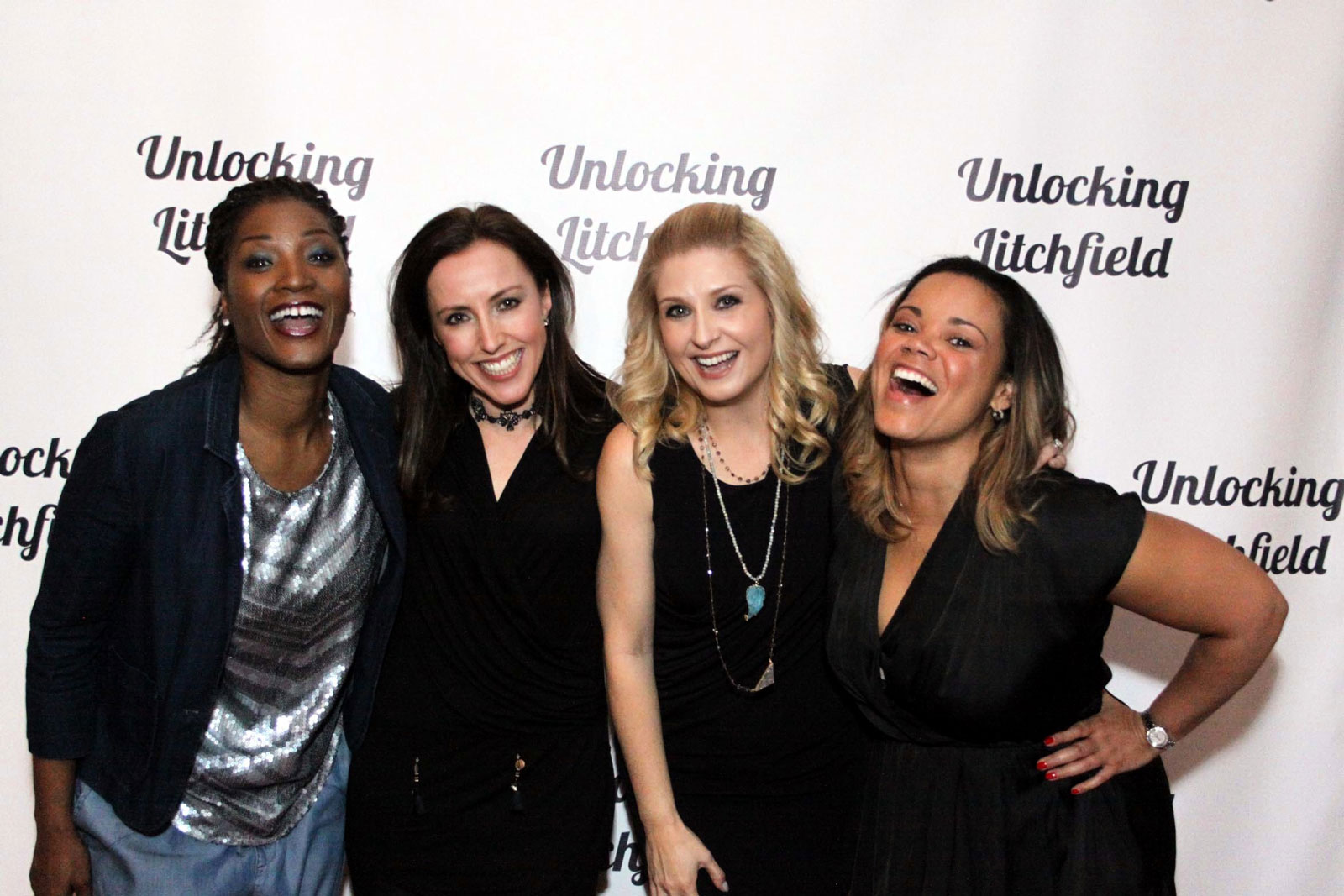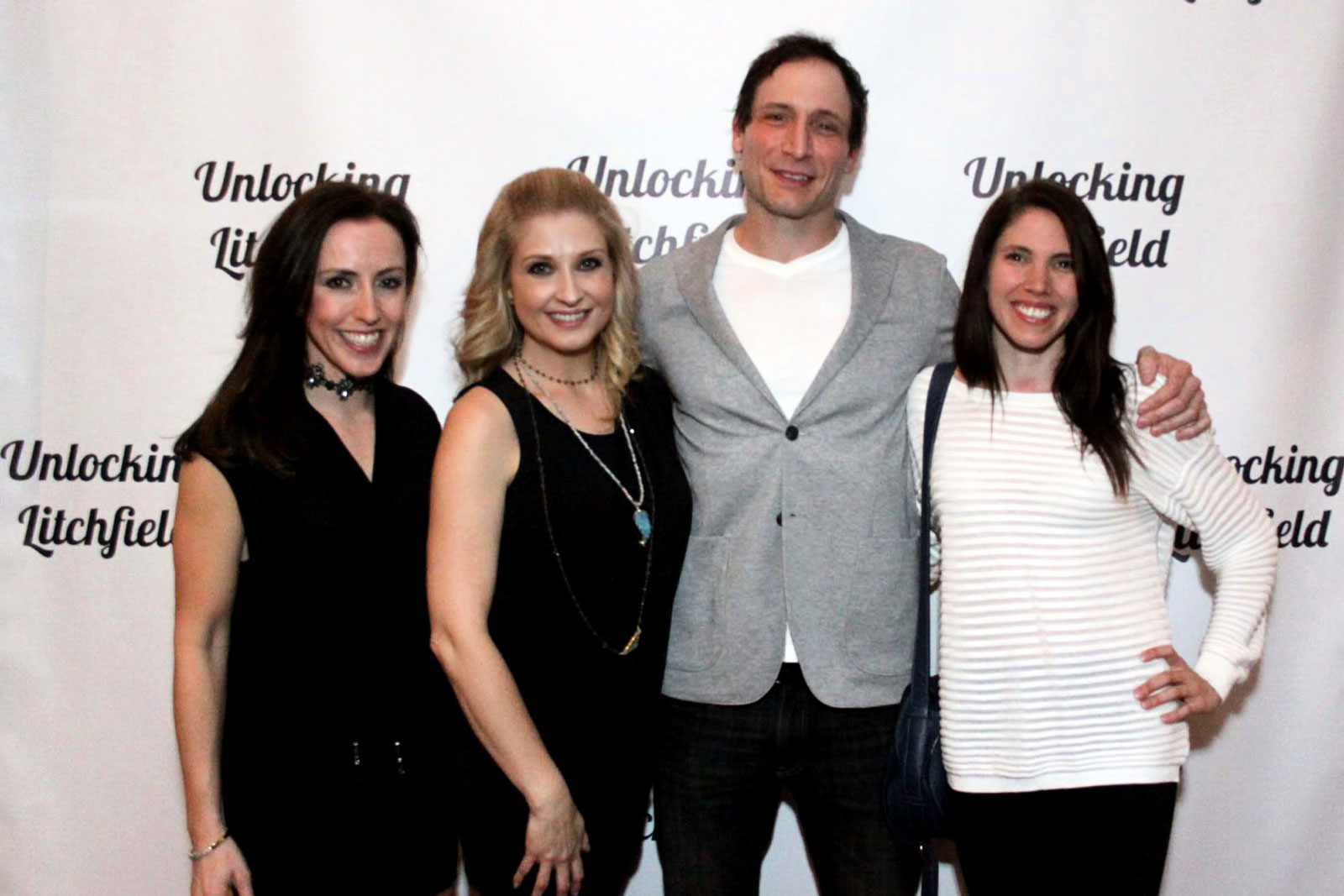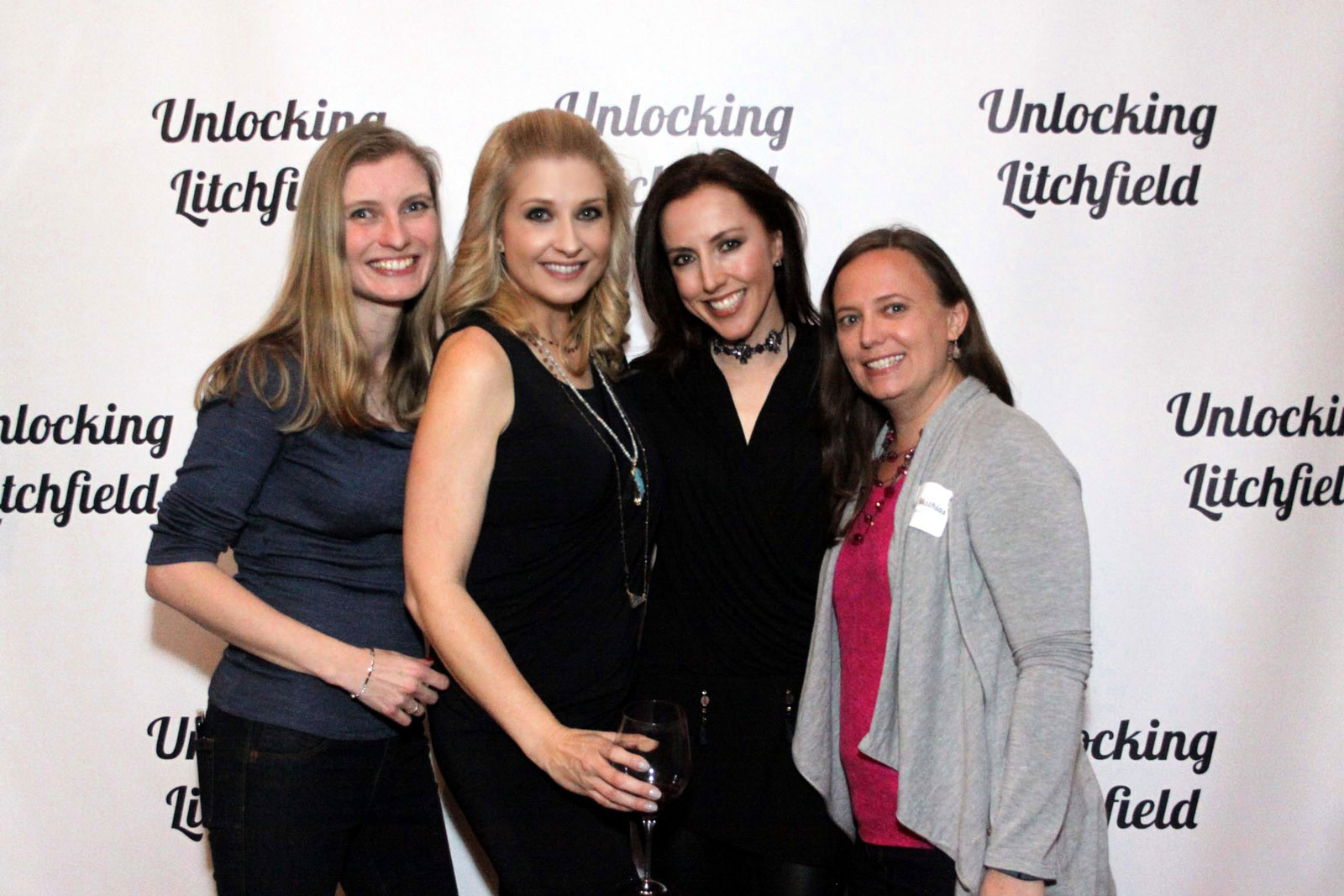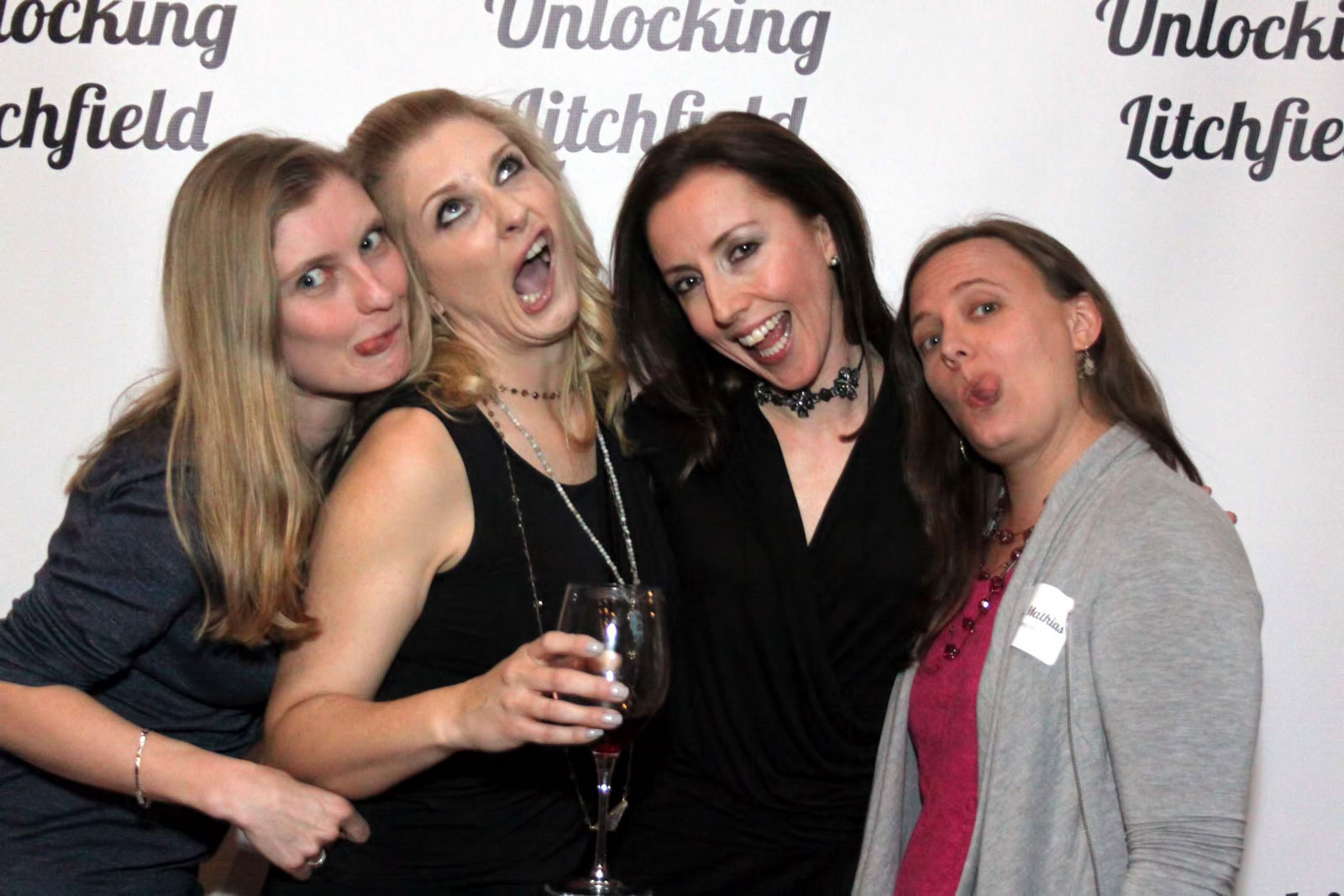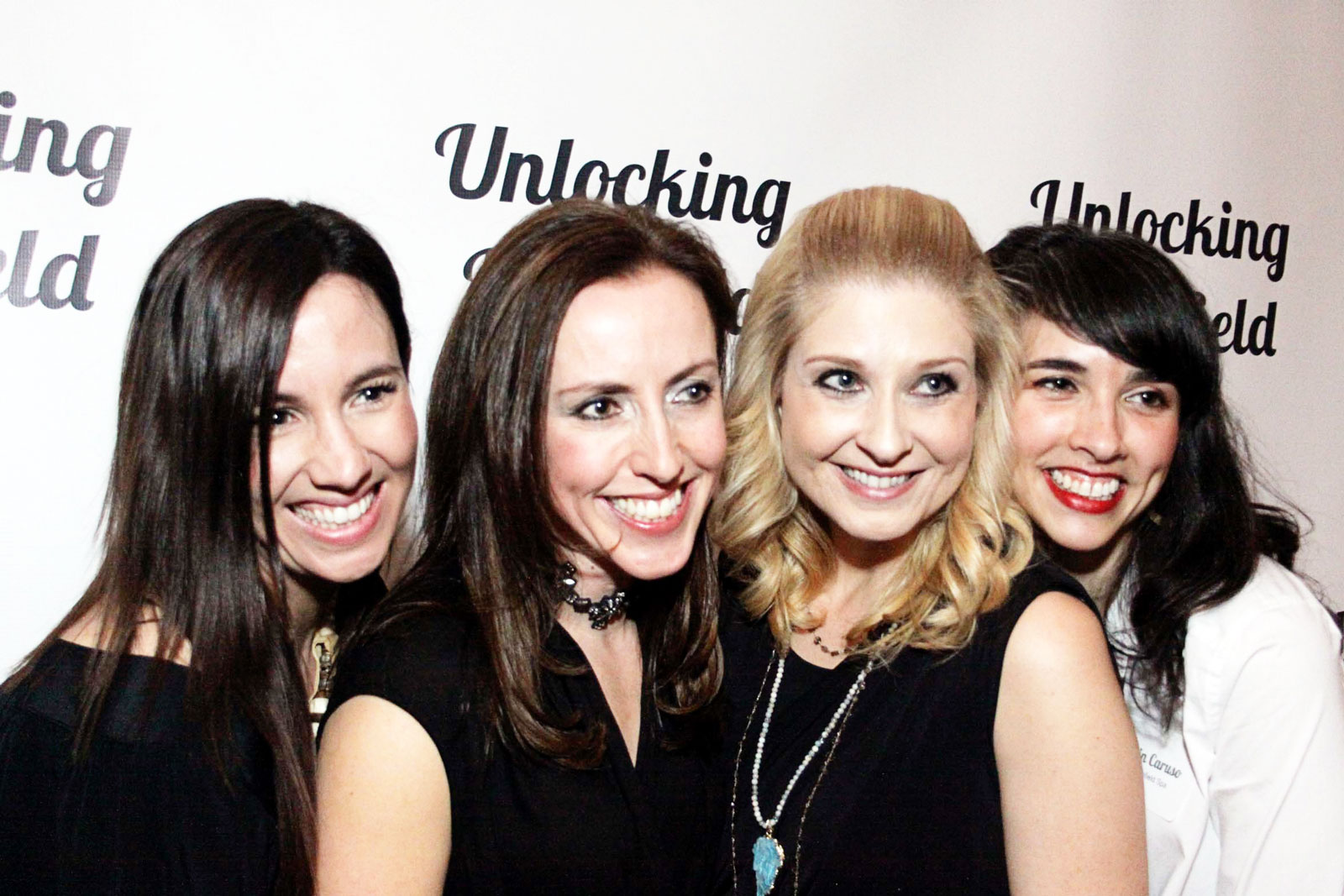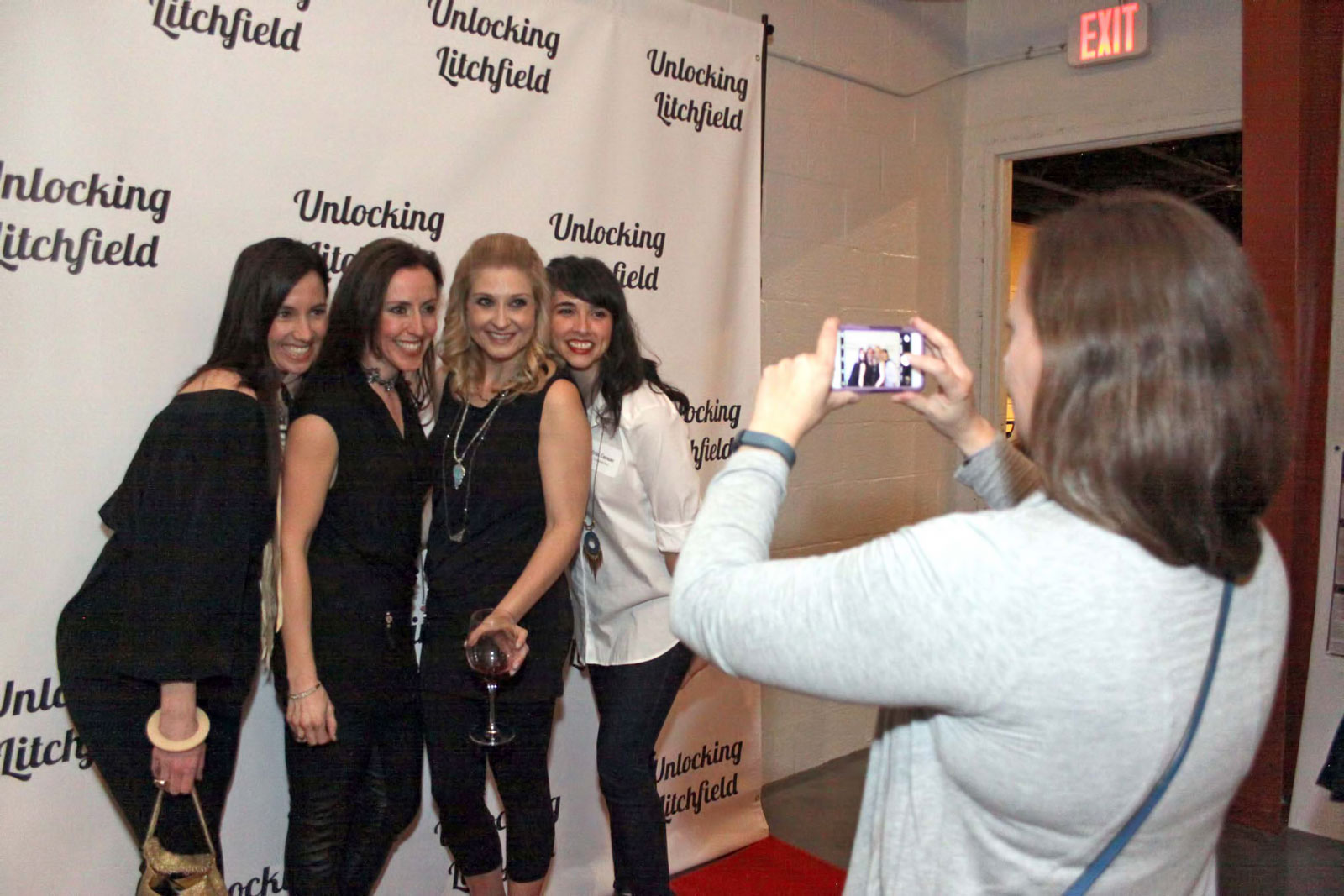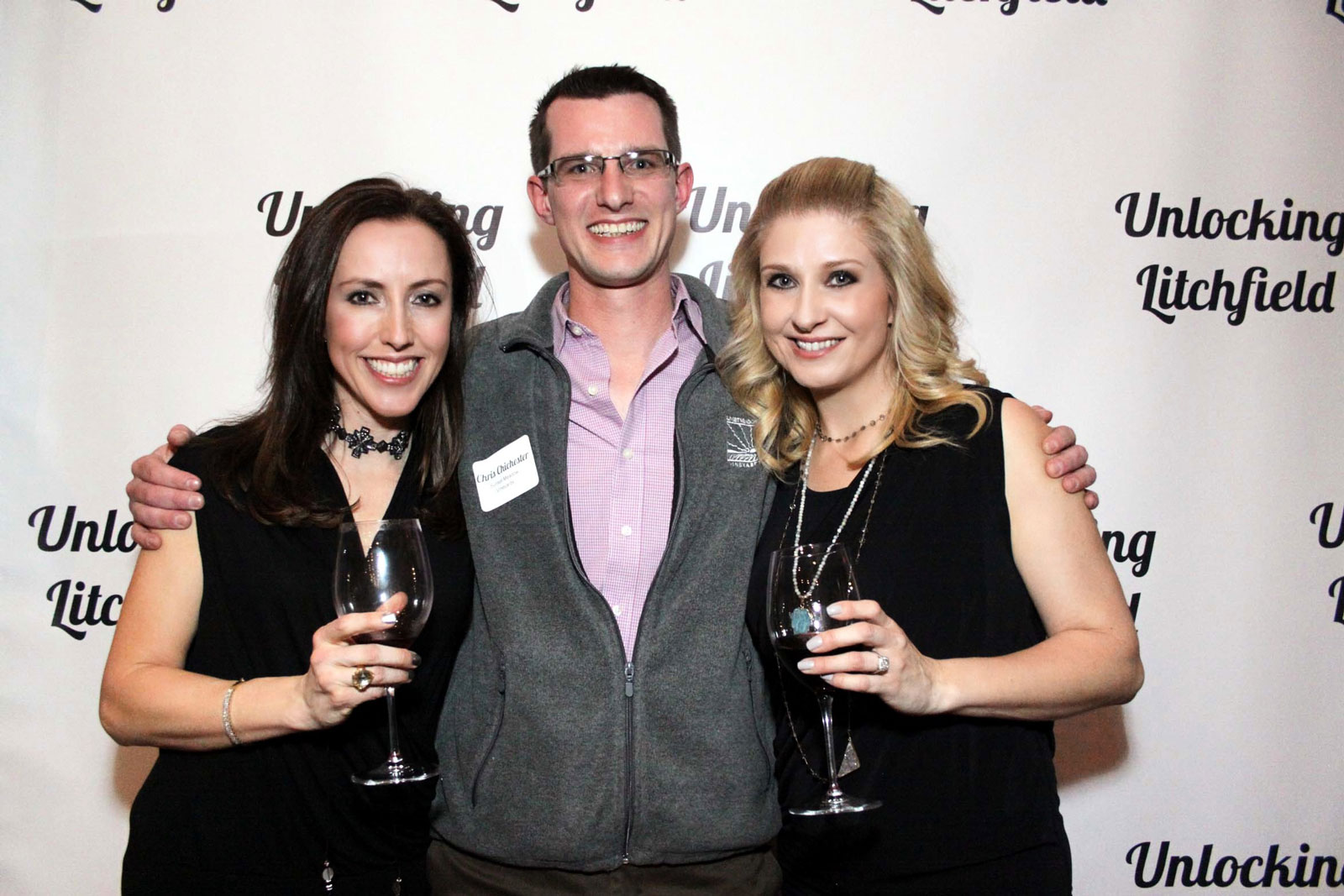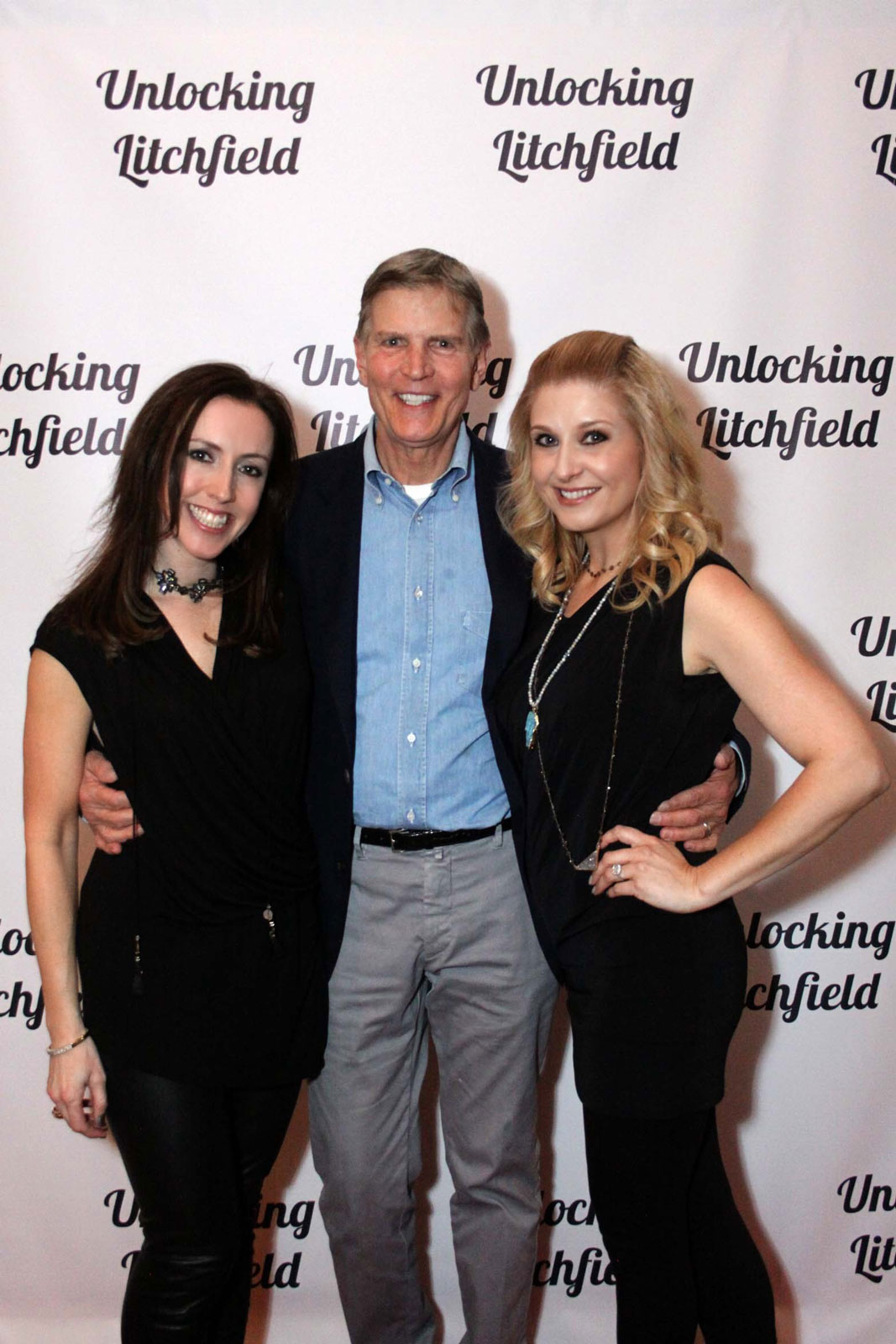 There were so many wonderful people together in one perfect spot (Litchfield Distillery), with the most generous sponsors providing food and libations! Delicious hors d'oeuvres were served by Farmers and Cooks Catering (the same incredible couple who own 9 Main). The wine was provided by local vineyards Miranda Vineyard, and Sunset Meadow Vineyards and beer on tap was contributed by Kent Falls Brewing. Bartley of B. Johnstone styled us for the event. We went for edgy black outfits and awesome accessories.
In true Unlocking Litchfield "go big or go home" style, we bought a red carpet and step and repeat, brought in a photographer, and had the entire evening filmed. Which, don't worry, the amazing Tim Lenz has edited and condensed.
↓Click below for video↓
The Litchfield Distillery was the ideal location to gather for our party, and thankfully the generous owners, Jack and David Baker, agreed!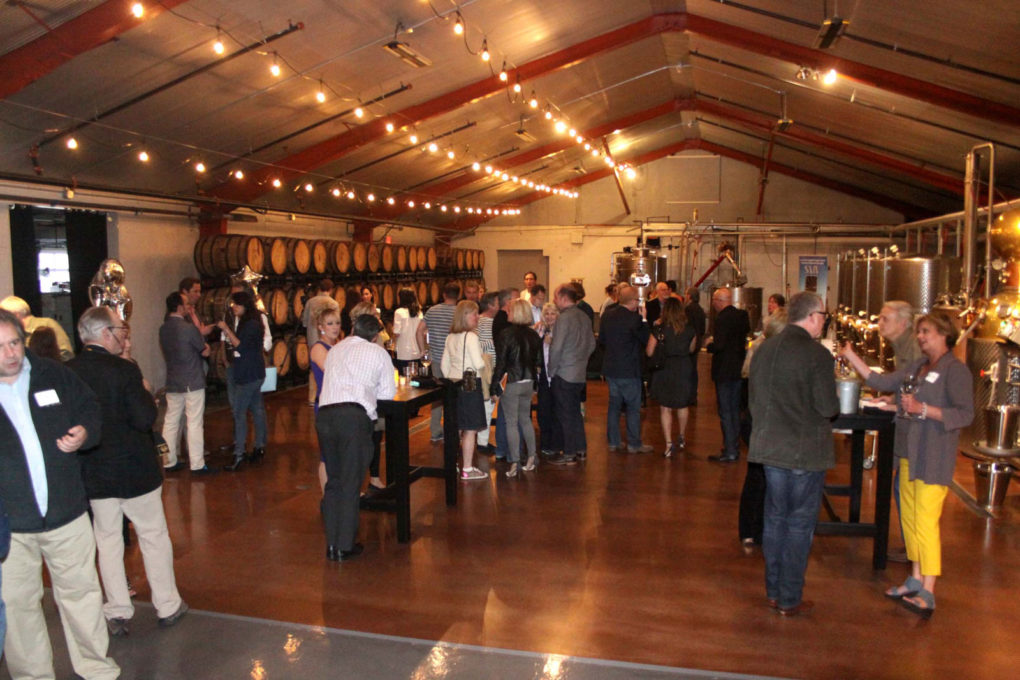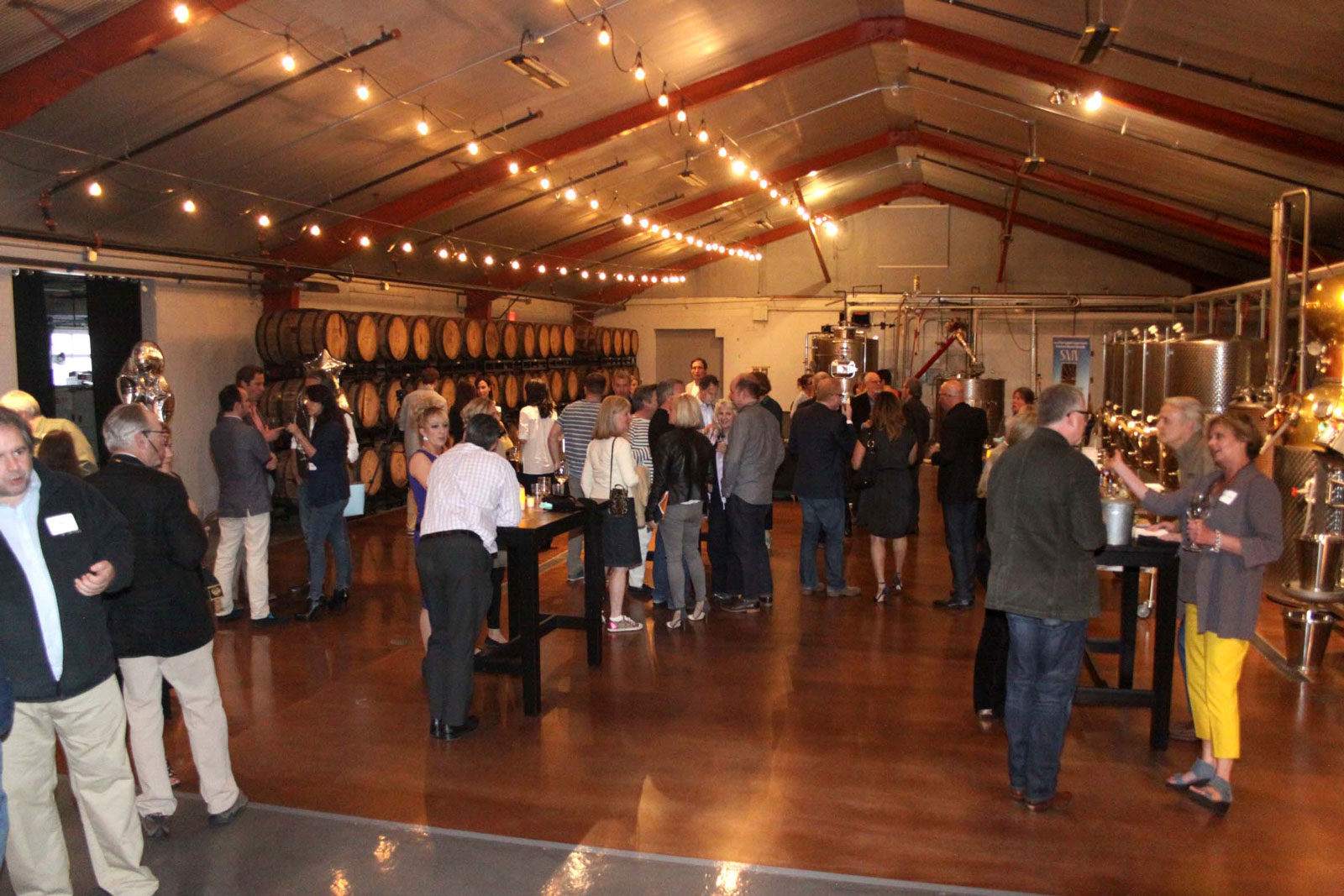 Our party guests were able to enjoy samples of Litchfield Distillery's gin, vodka, and bourbon.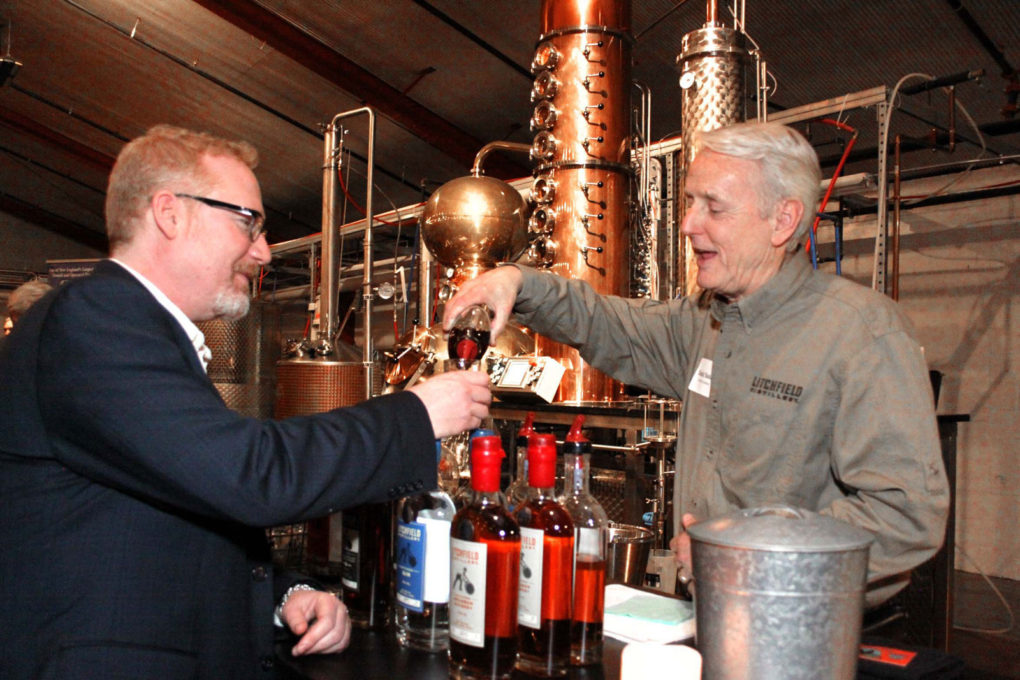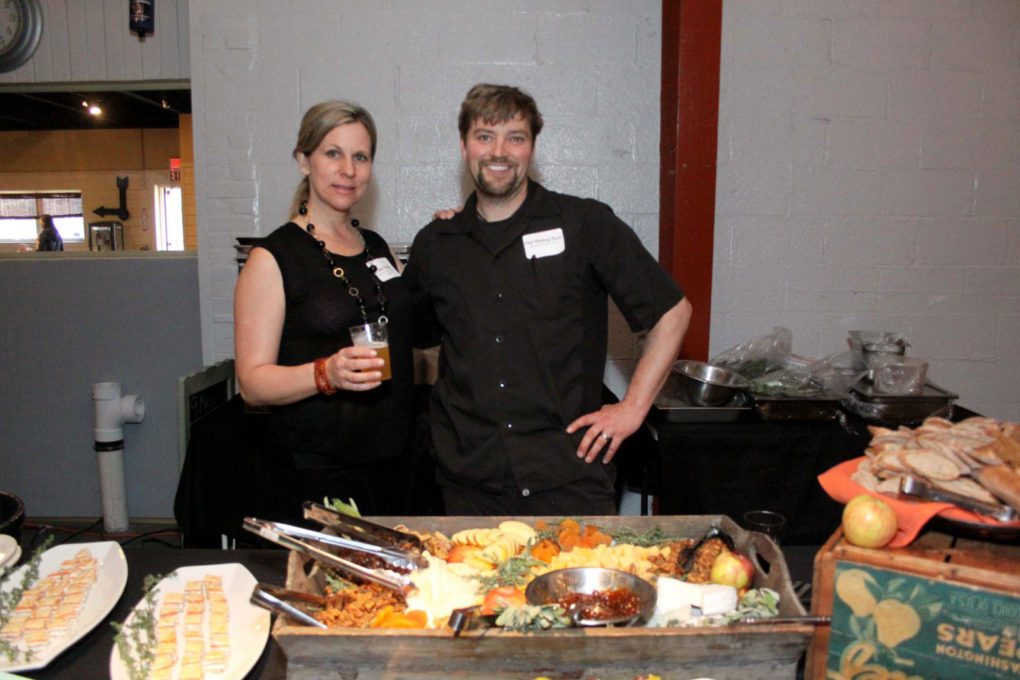 Farmers and Cooks Catering served up a huge local cheese platter (Arethusa and other local cheeses) with fresh bread, crostini, seasonal fruits, preserves, and olives. Mango-arugula-miso spring rolls. Smoked salmon, goat cheese and chive crepes. Plus, heavenly sweet treats! YUM!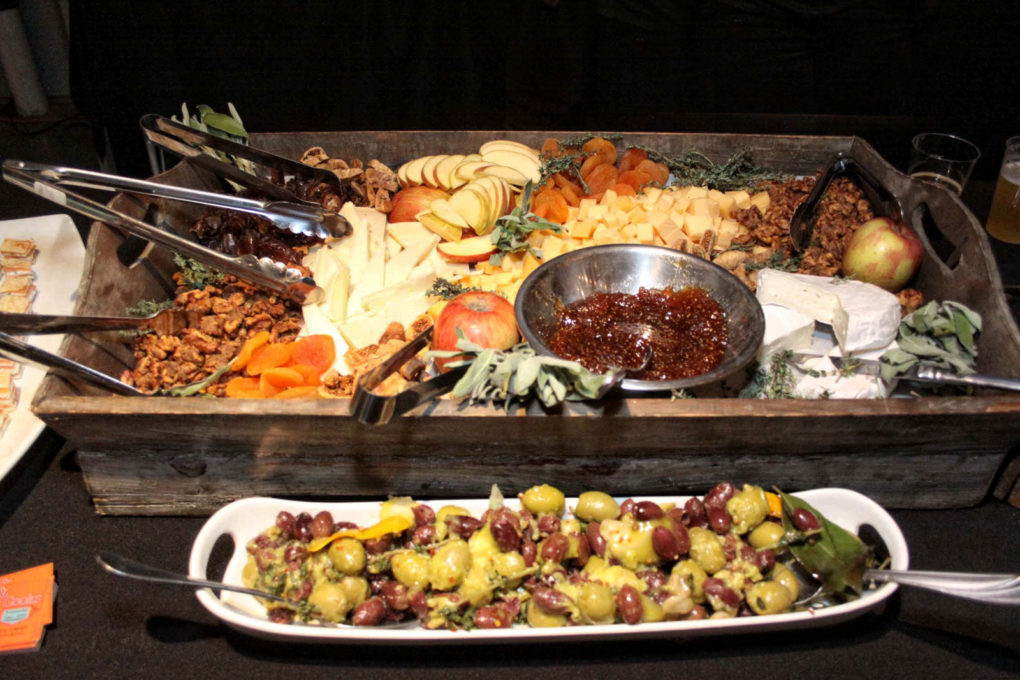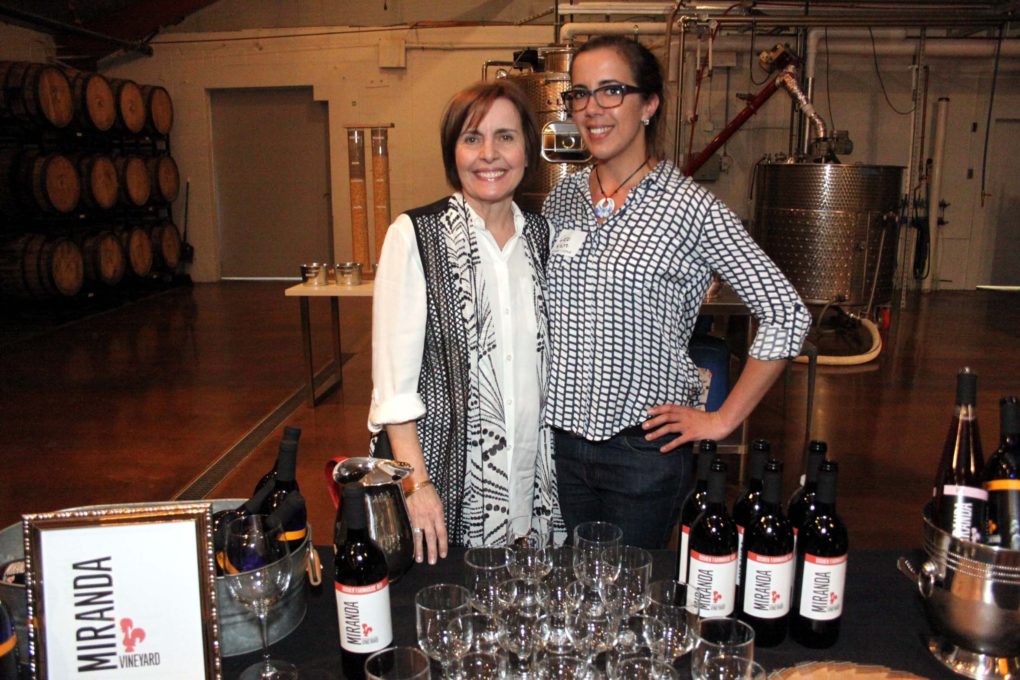 Miranda Vineyard poured a selection of their excellent award winning wines for our guests to enjoy.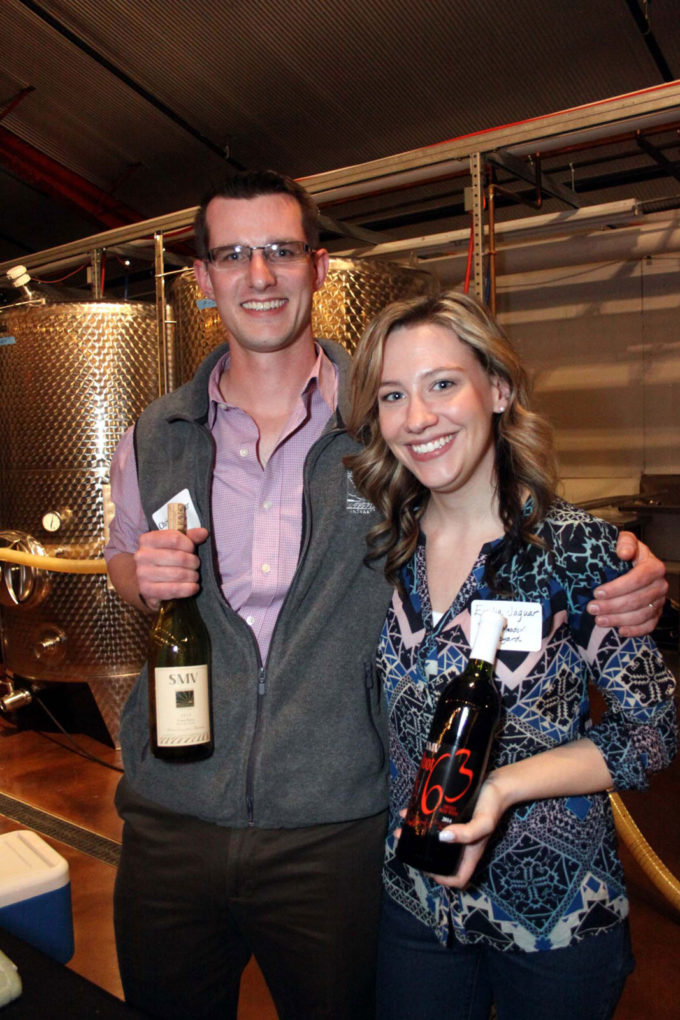 As did Sunset Meadow Vineyards.
So much wine, so little time!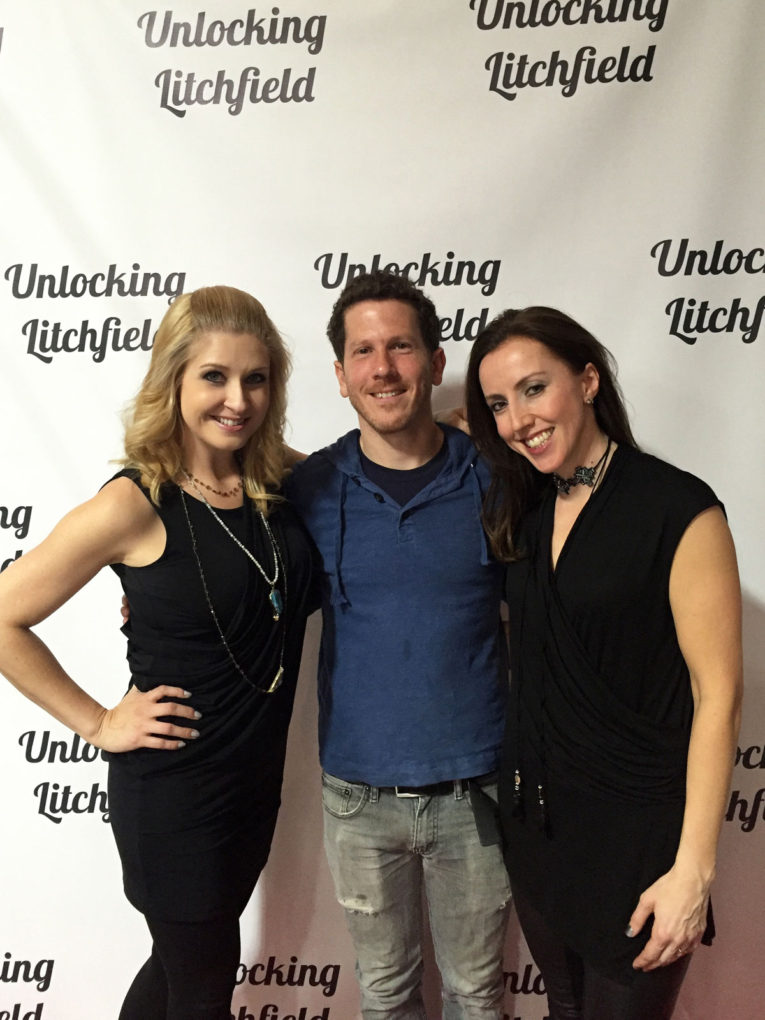 We couldn't forget the beer drinkers, so we asked our friend Barry of Kent Falls Brewing if he'd come to our party…and bring a couple of kegs. Thanks, Barry ?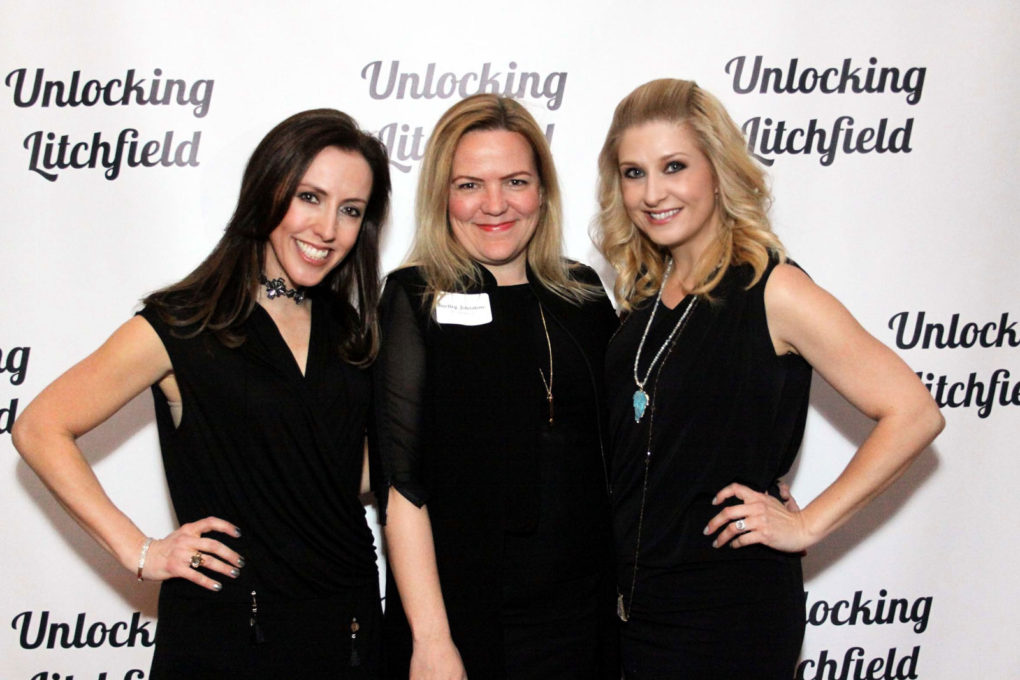 We had to do a good posey-pose with our stylist for the evening, the talented Bartley, of B. Johnstone.
"Who are we wearing?" We'll pretend you asked…
Bartley styled Lora in a Jil Sander dress, LAMade leggings, accessorized with a D.F. Collection aquamarine pendant and vintage triangle pendant. I was in LAMade Clothing top and Sanctuary legging, choker by Deepa Gurnani.
The invite list was mainly everybody we've featured/met in the past year. One year's worth of new friends all together in one spot. So. Much. Fun.
In attendance were, to name a few, by profession or cool thing: an etiquette coach, an American Idol finalist, an actor/director, a dairy farm/restaurant owner, a rower, a celeb hairstylist, a curler, a couple of beauty salon owners, a jewelry expert, a couple of summer camp directors, many artists, a consignment store owner, an Animal Welfare representative, a leather accessories designer, LC fashion retailers x 1 and 2, a jewelry artist, and many more!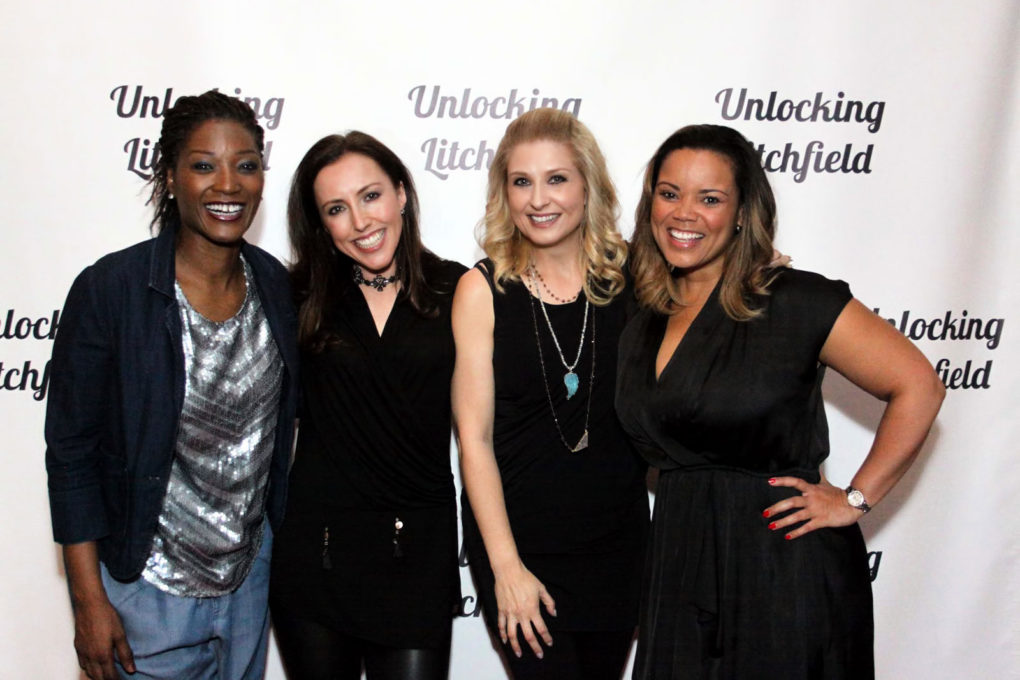 Yolonda Ross and Kimberley Locke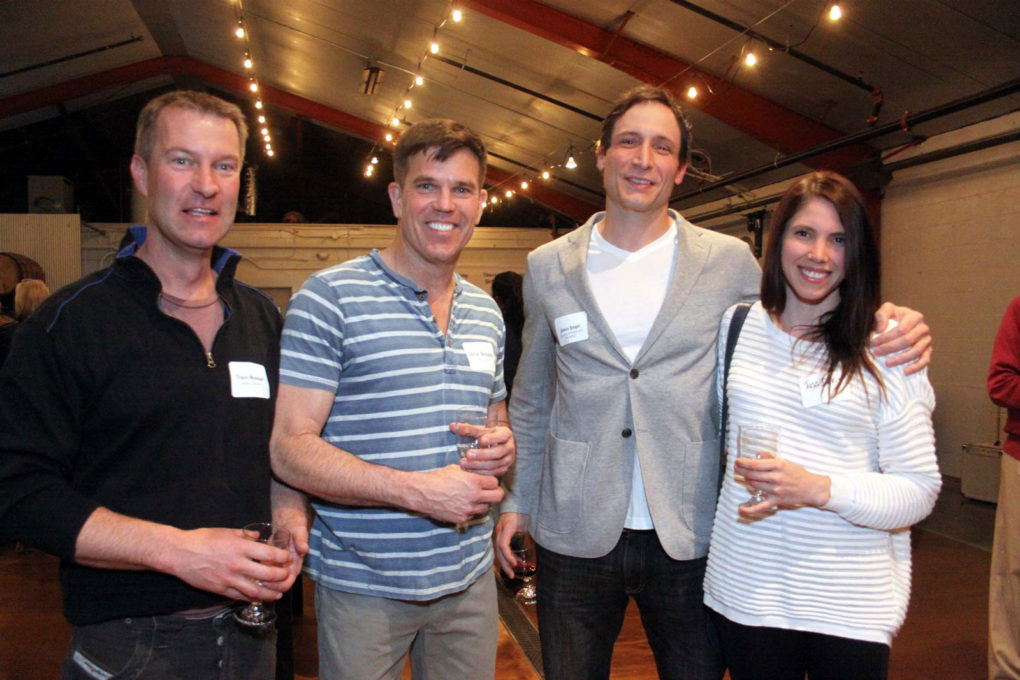 There were lots of friends making new friends – which makes us oh so happy!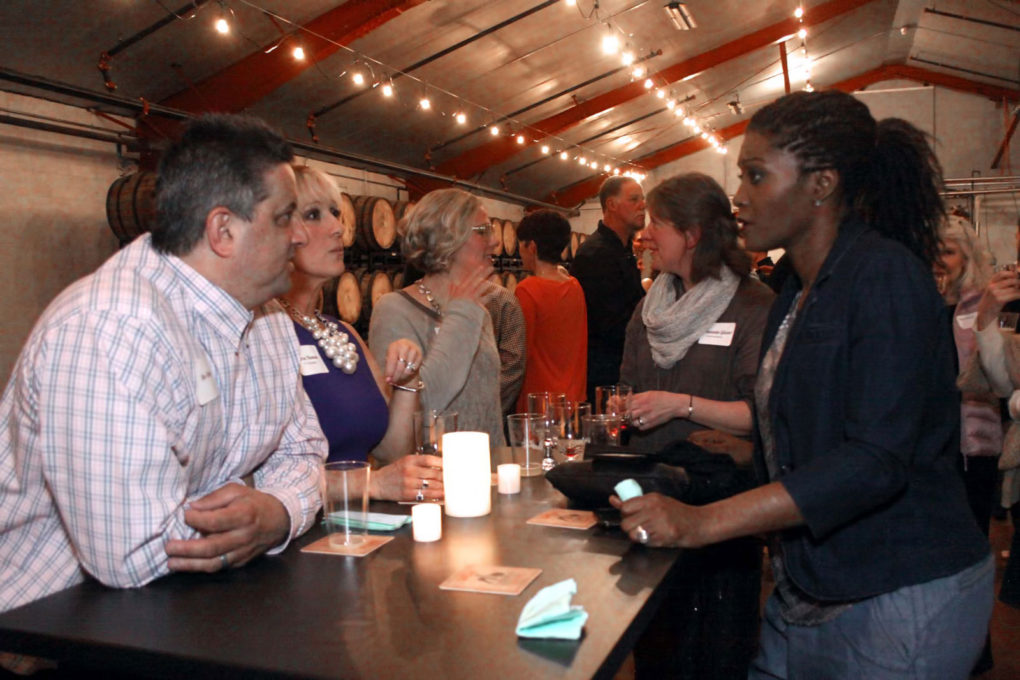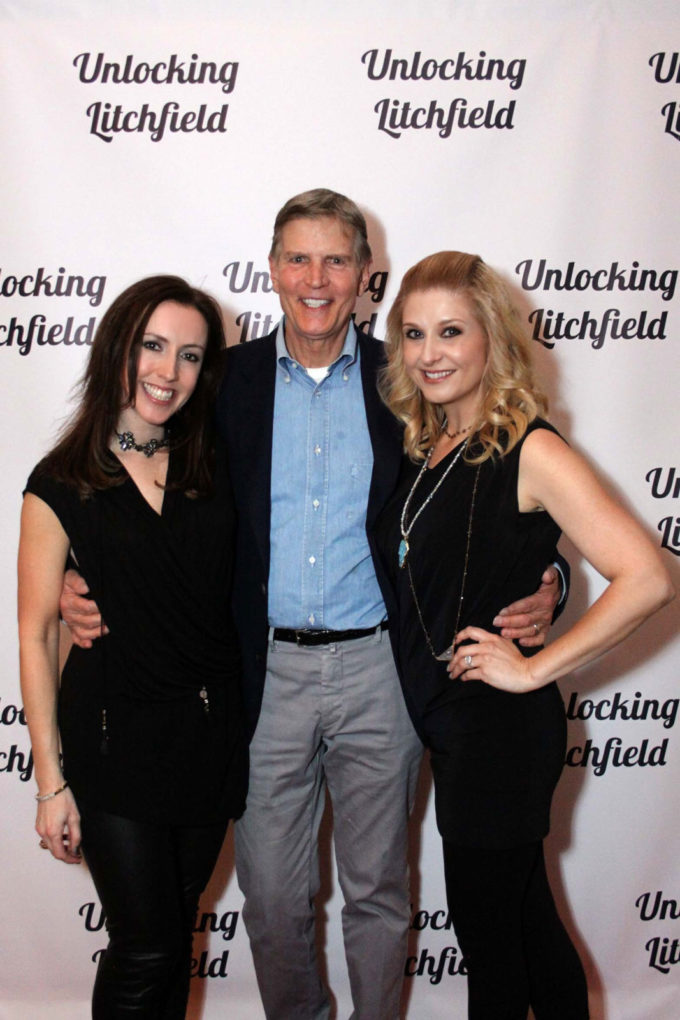 One hour went by in exactly one minute – or so it felt. I told Lora this would be good practice for her upcoming wedding. Goes by in the blink of an eye! We had decided that one hour into the evening we'd make a speech and introduce some guest speakers.
First up was Squintmore, aka our creative friends who helped us from day one with so much. Basically, our website looks as good as it does because of these two. Thank you, Kristen and Ruth!
Followed by Karen Thomas, of Karen Thomas Etiquette, who presented us with a framed picture taken during our feature with her. She claimed to have had made said picture into a billboard and told us it would be getting hung along Route 8 the following week. We think she was joking?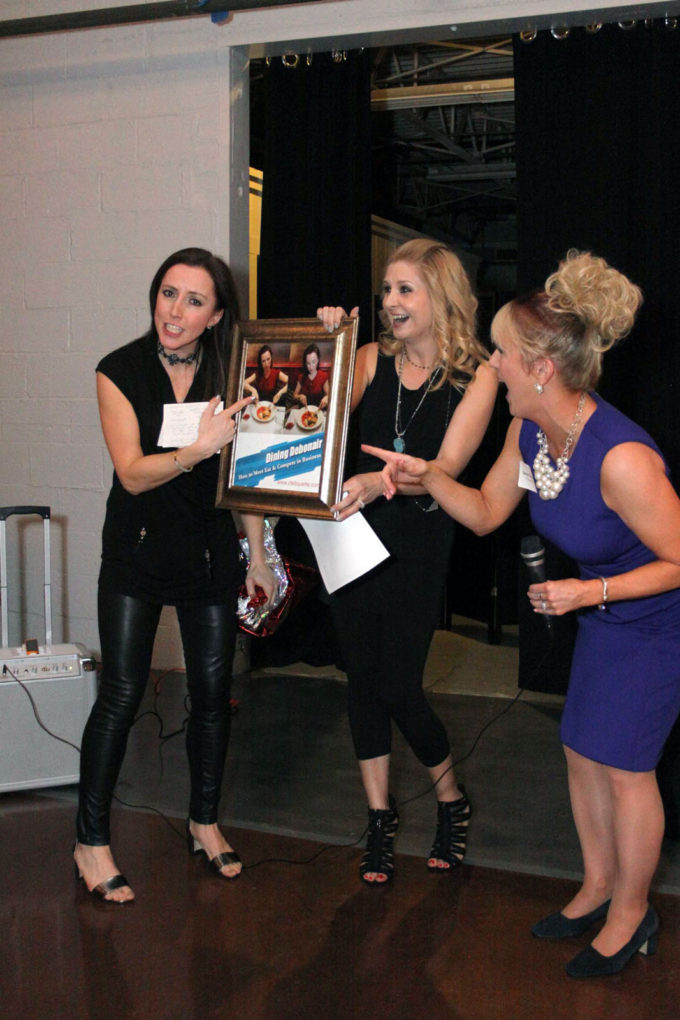 Our talented friends Kimberley Locke and Yolonda Ross also said a few words, and mostly teased Lora about how they each had met her via Lora's "gentle stalking" – which has now become a hashtag. #gentlestalking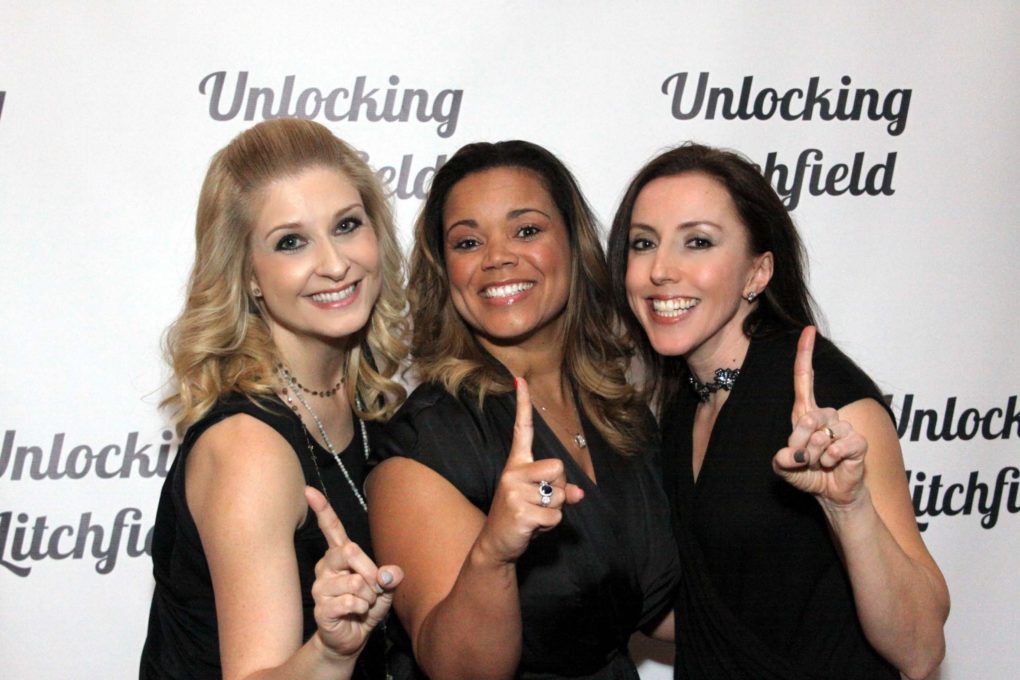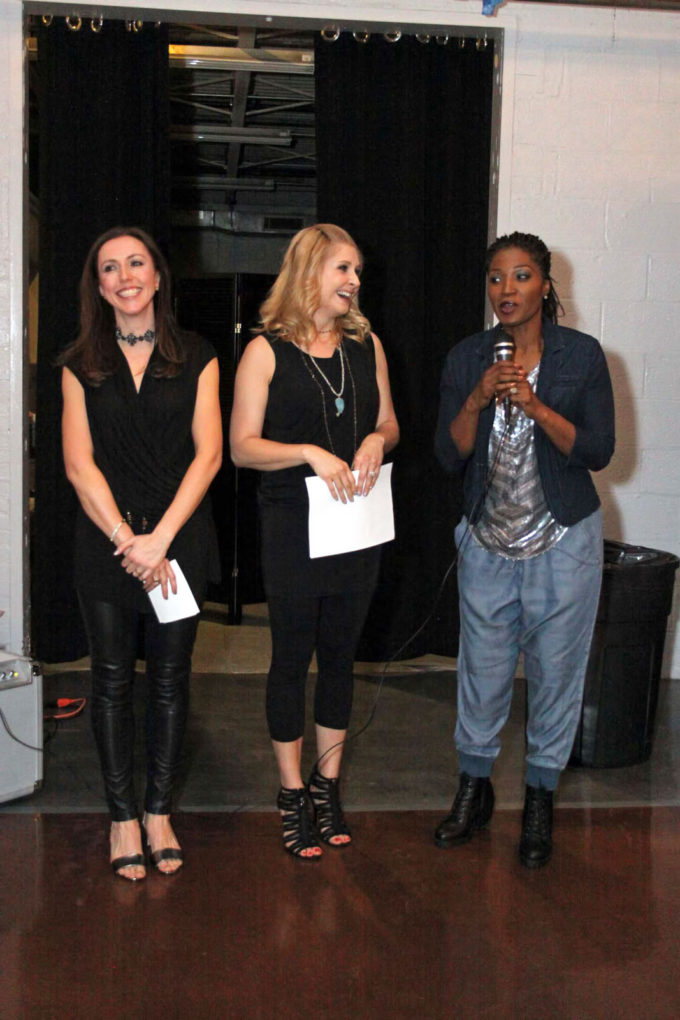 We finished with a toast to Litchfield County – then on with the party!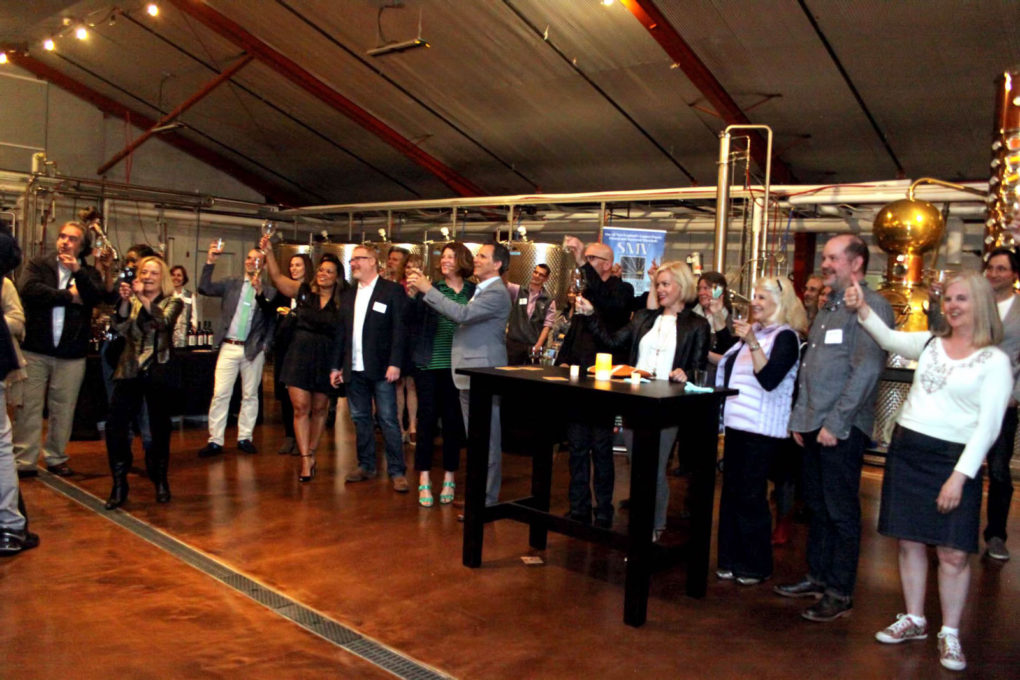 As the night was winding down, our team since the beginning, Tim, Lora, and I, had a little "moment" together. Reflecting on some of the adventures we had been on in the past year, some of the crazy things we'd got ourselves into, and some of the stuff Tim can never unsee. Sorry, Tim 🙂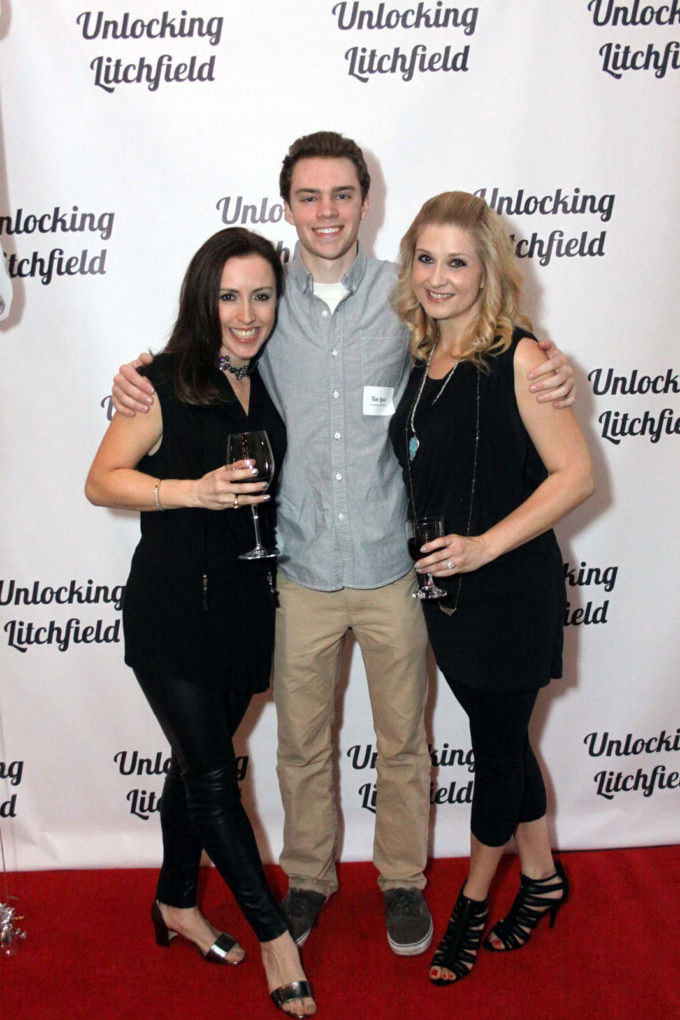 It's been one heck of a crazy year and we can't wait to see what the next year brings…we can only imagine! We love, love, love working on this blog together and hope you enjoy it too.
---
Words: Bev, Photos: Walt Kidd (yes, Lora had withdrawals), Video: Tim Lenz
Thanks to Deb and Rebecca for helping us out with door and nametag duty!