Restaurant: Kingsley Tavern, Kent
When you are hankering for: "Creative, fresh food from local farms, and a great selection of craft beer, wine and cocktails in a friendly, casual setting."
Occasion: Comfort eating season is upon us…we knew Kingsley Tavern would be just the ticket!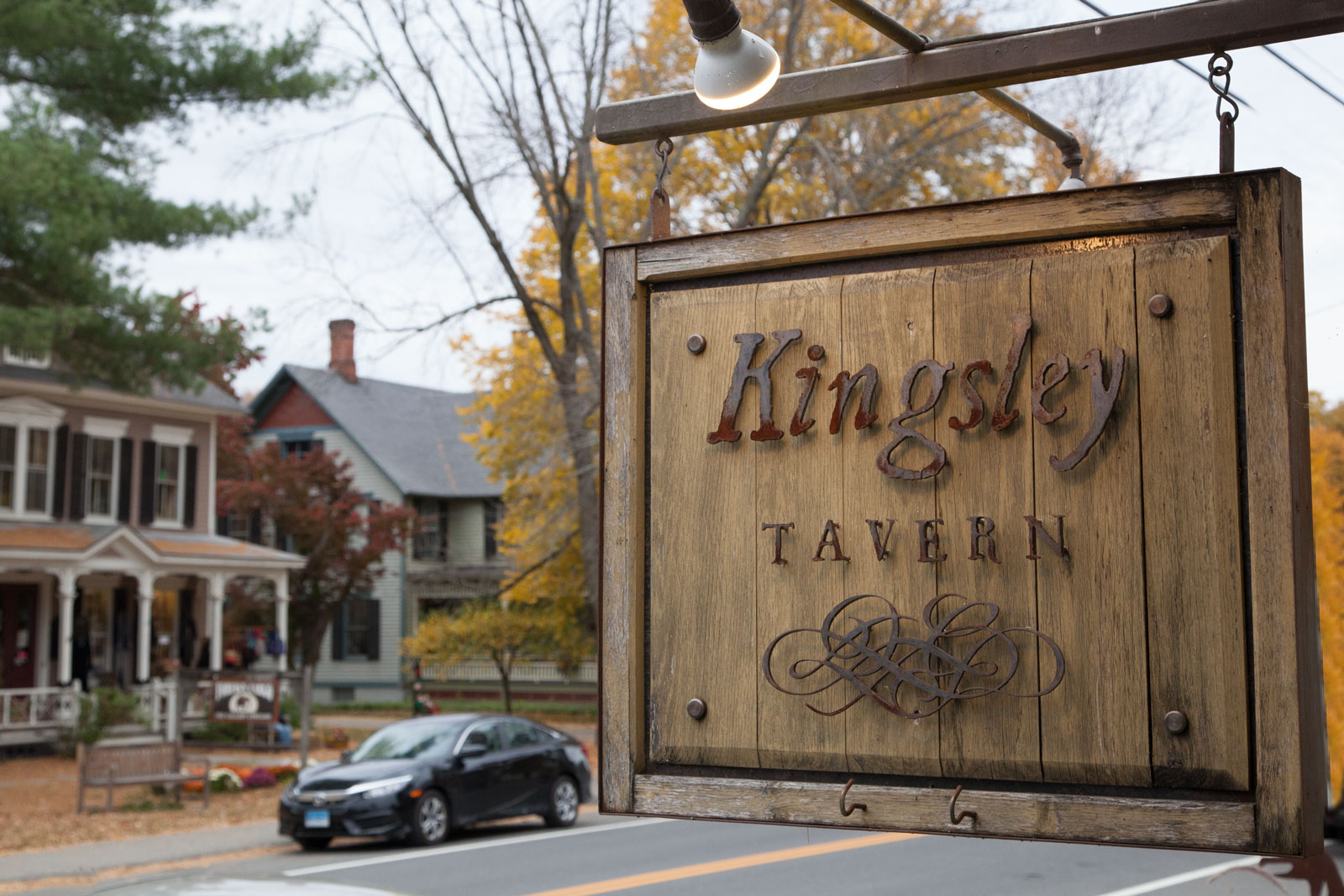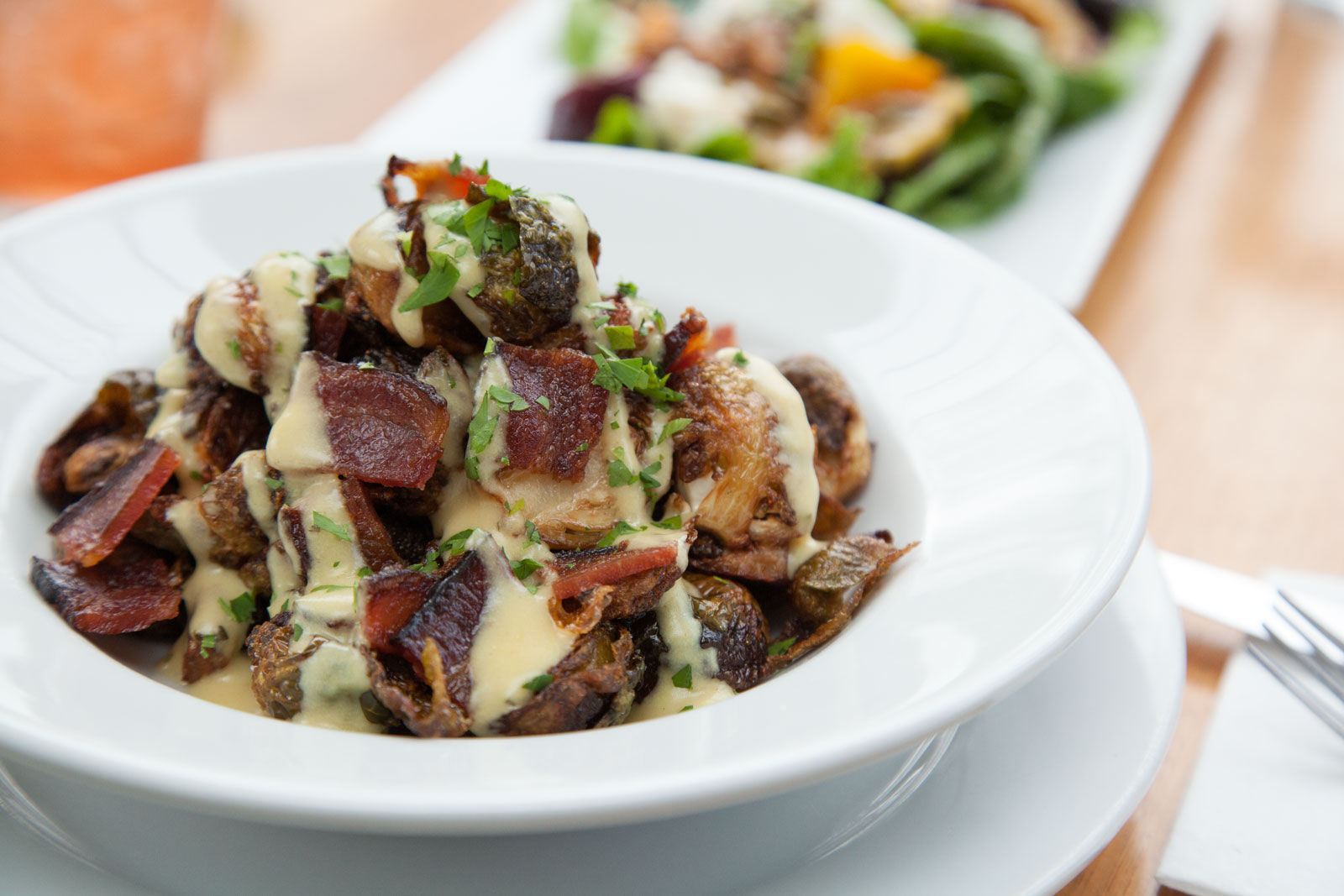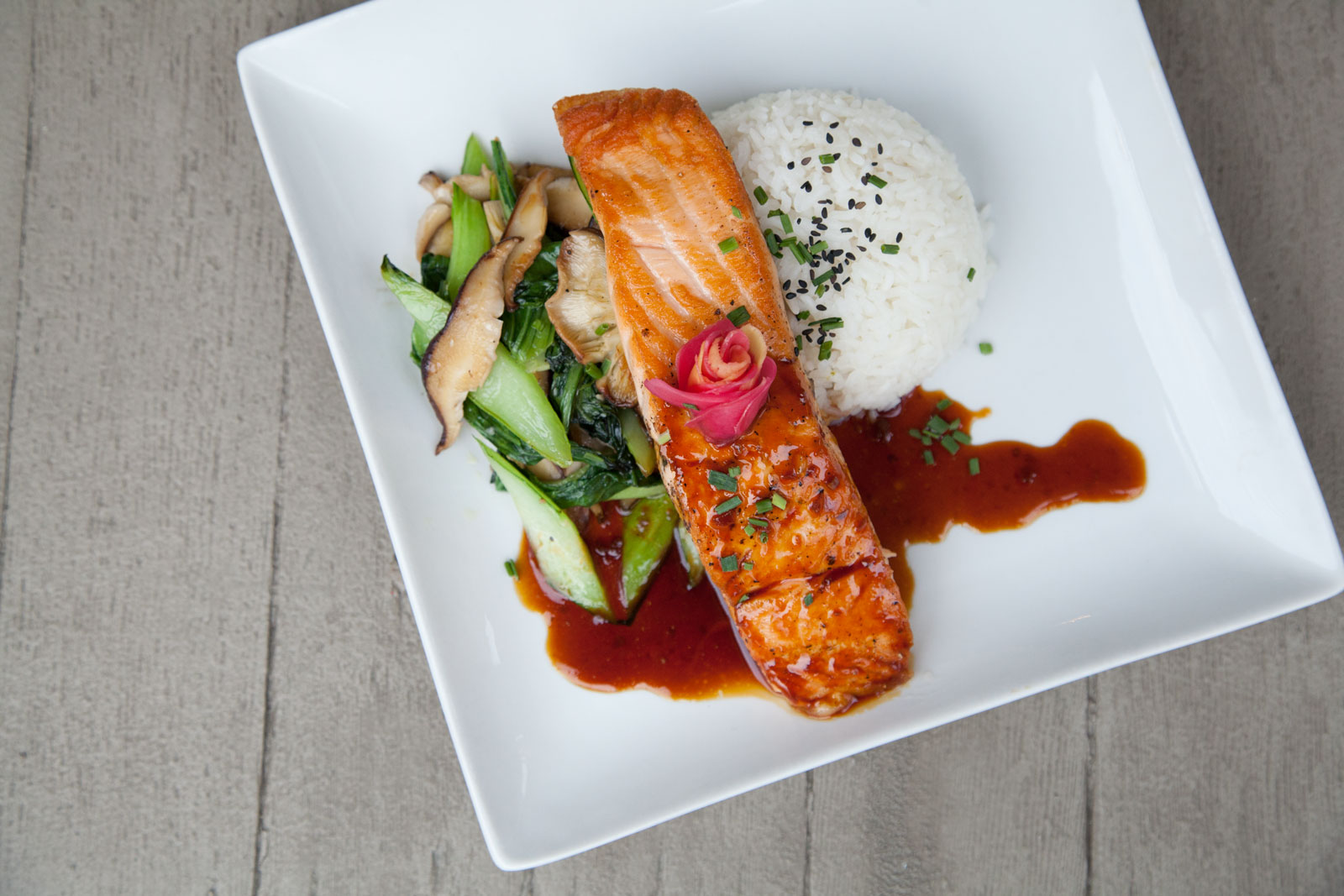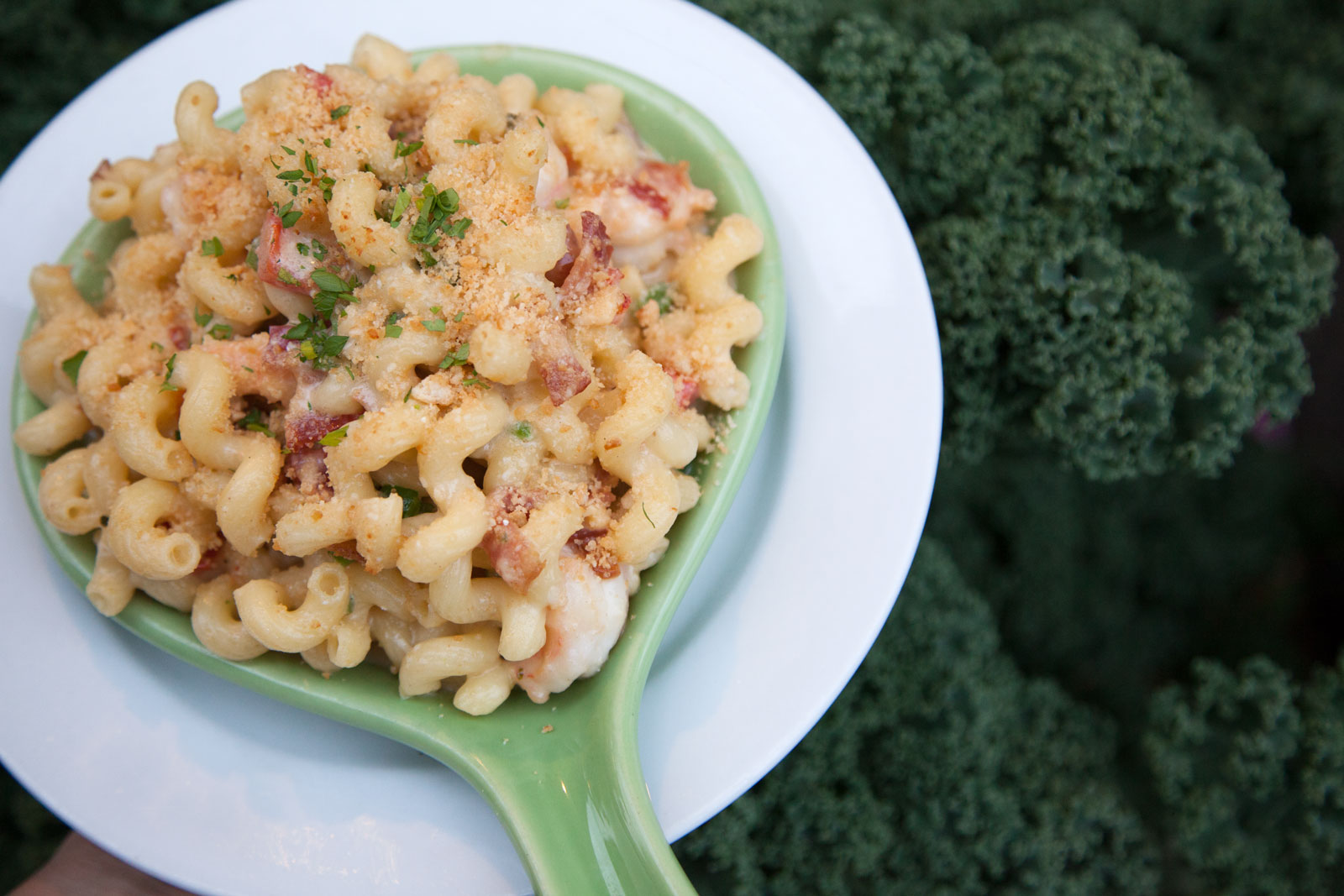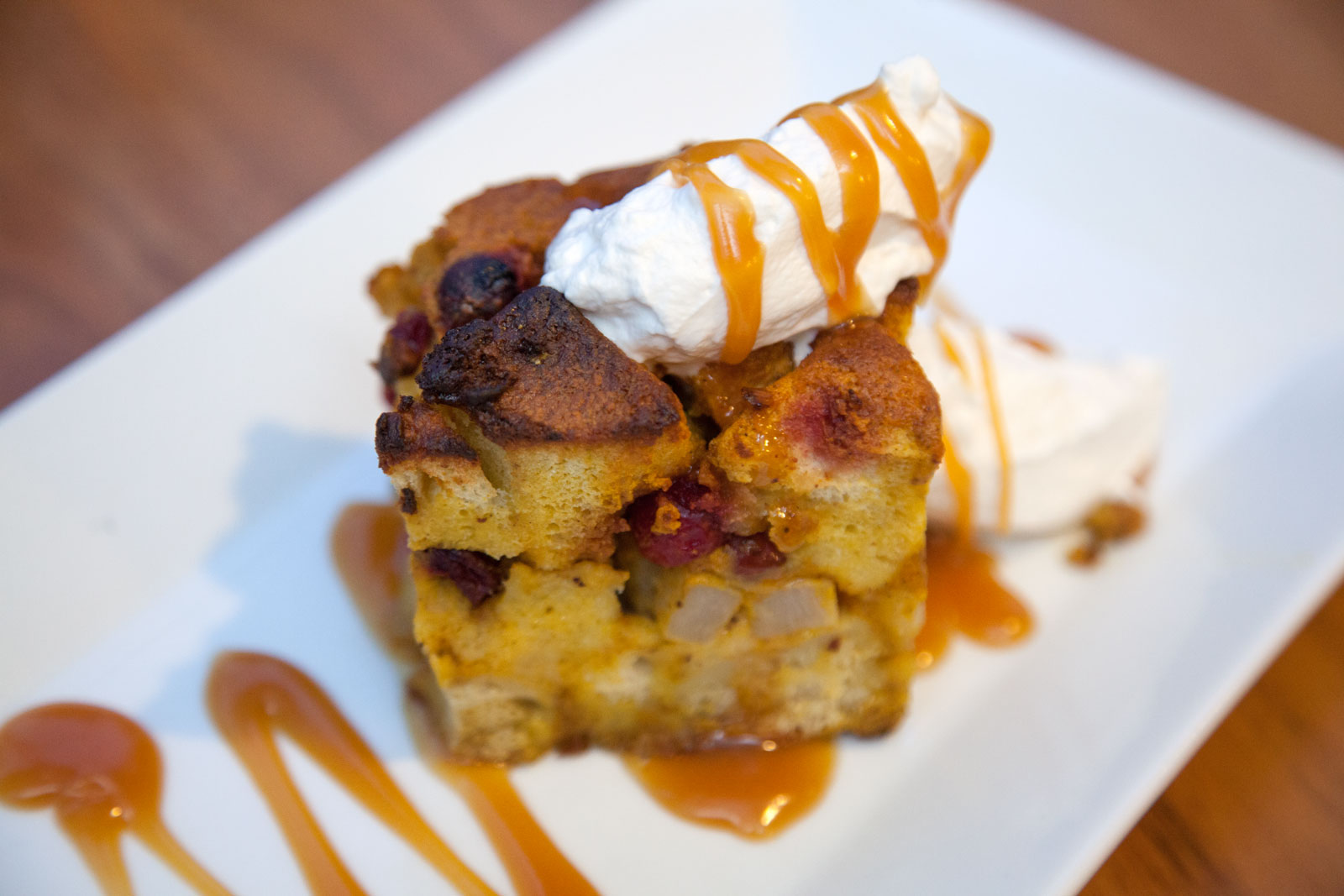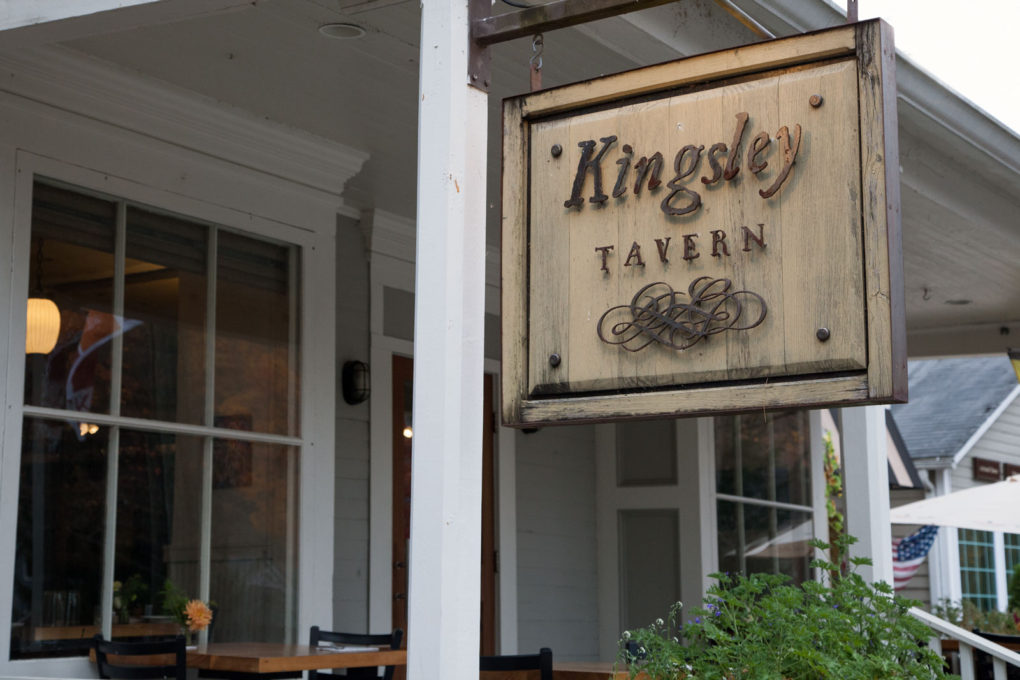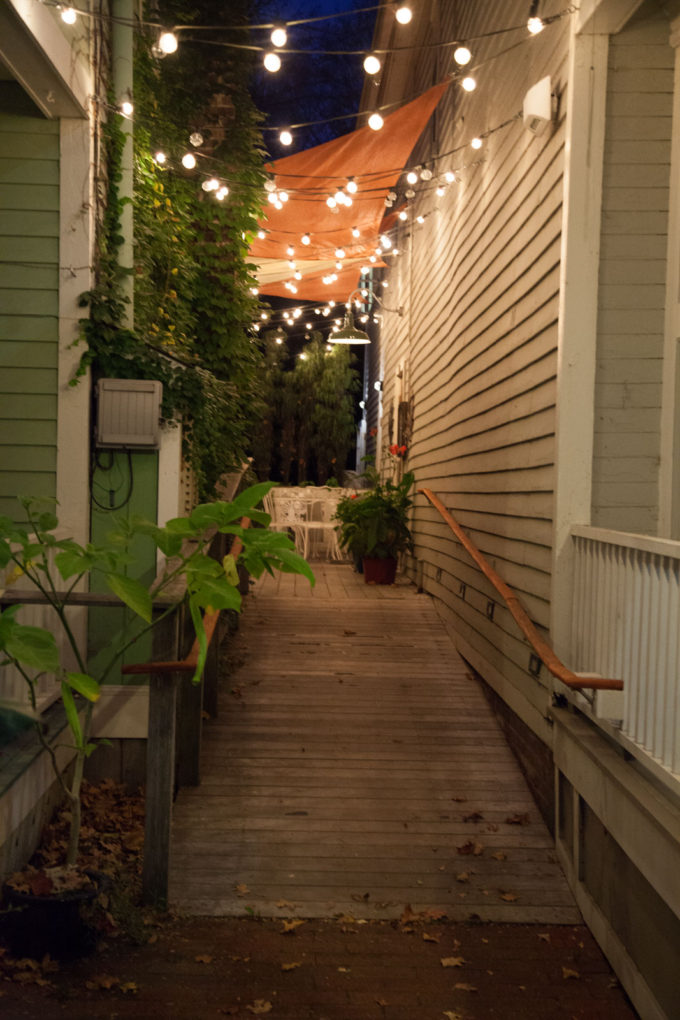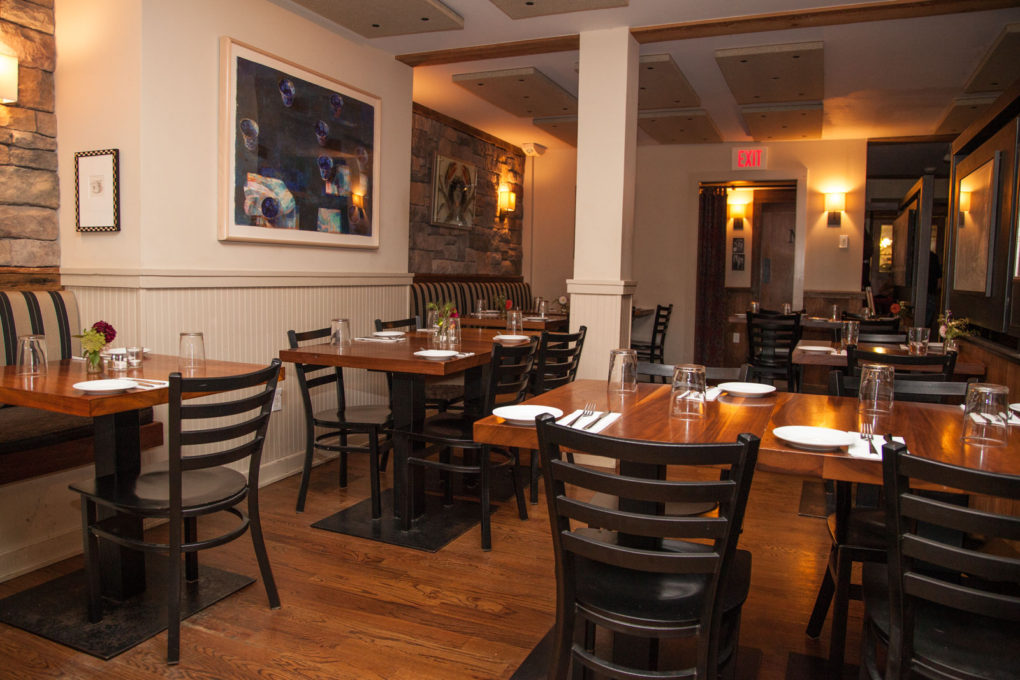 What we ate:
The most comforting, fresh, tasty array of dishes!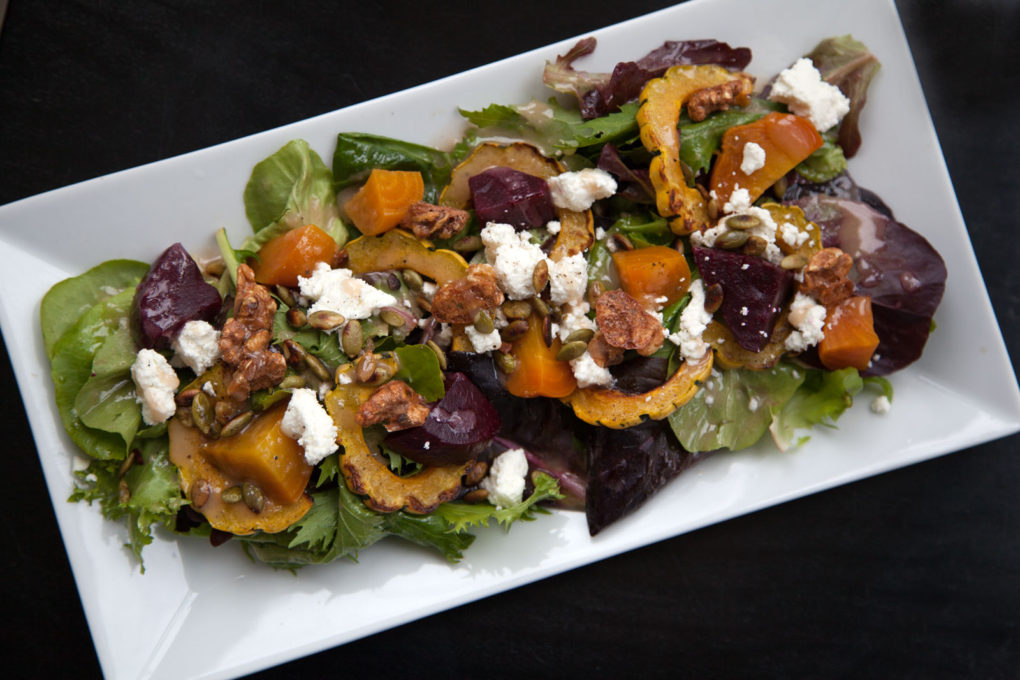 Autumn salad – greens, delicata squash, beets, Asian pear, goat cheese, and pepitas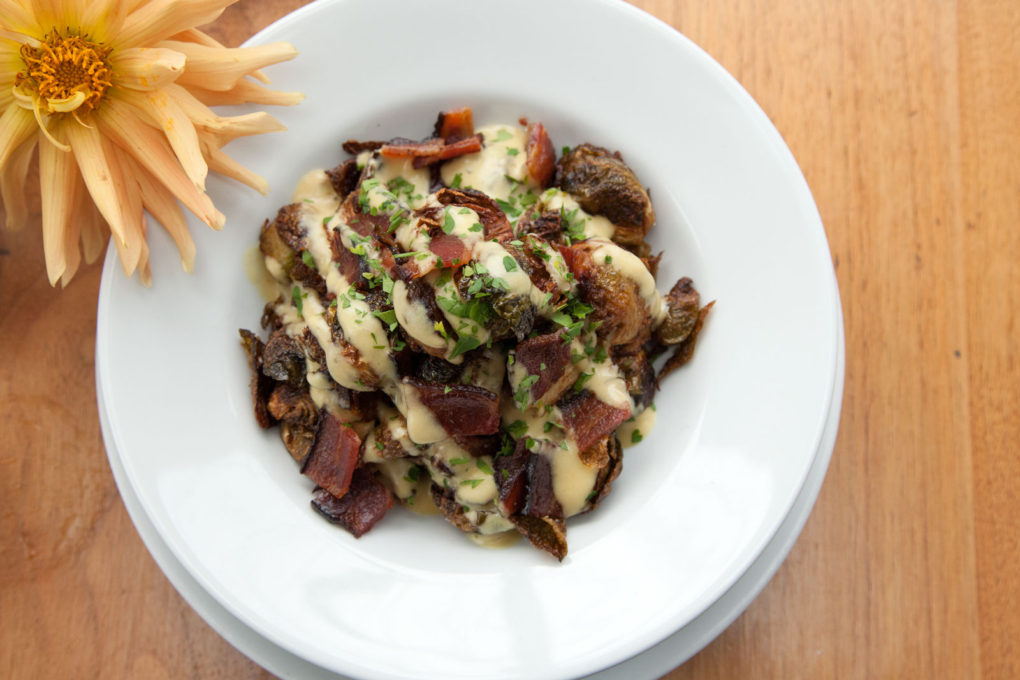 Crispy brussel sprouts – smoky bacon and lemon dijon
And drank….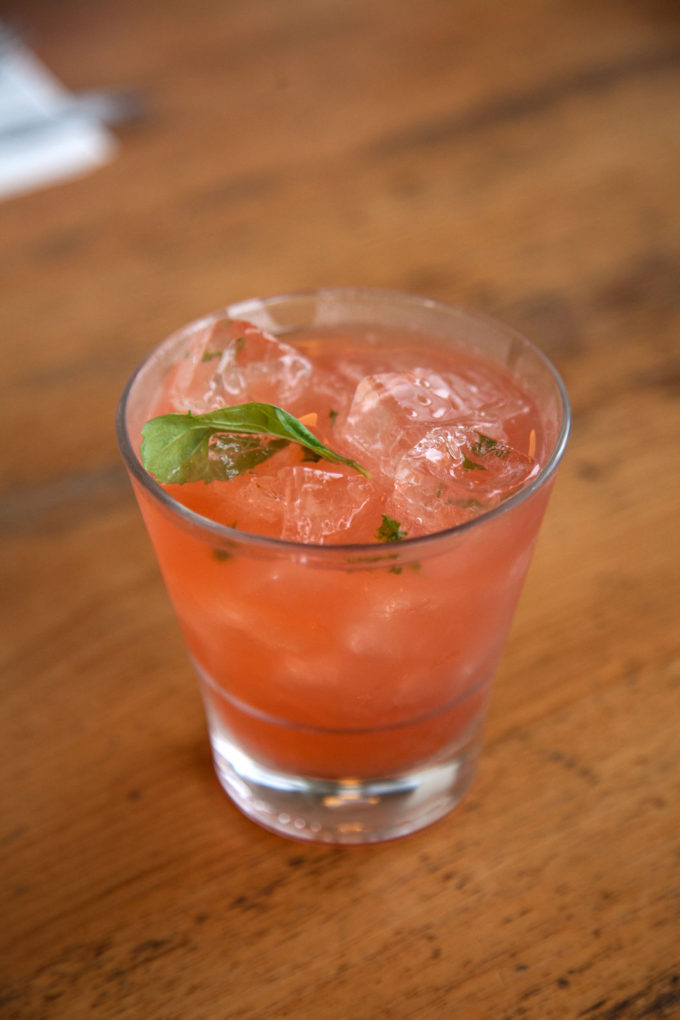 Rhuby Red – Organic rhubarb "tea," Campari, fresh lemon & basil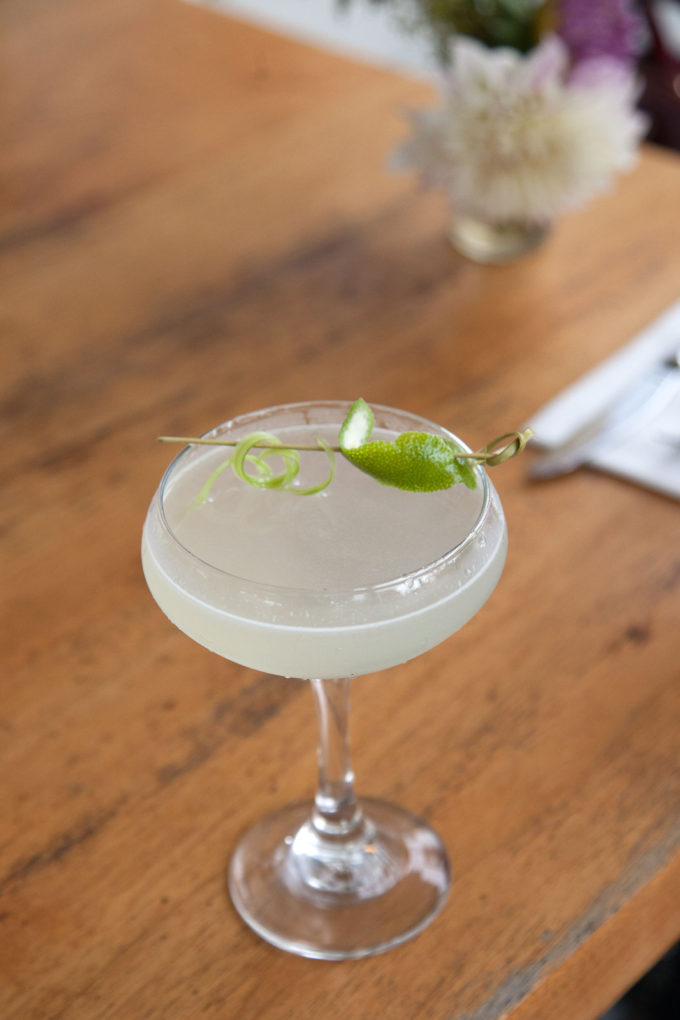 Main St. Martini – Hana gin, Dolin dry vermouth, fresh lime juice & celery bitters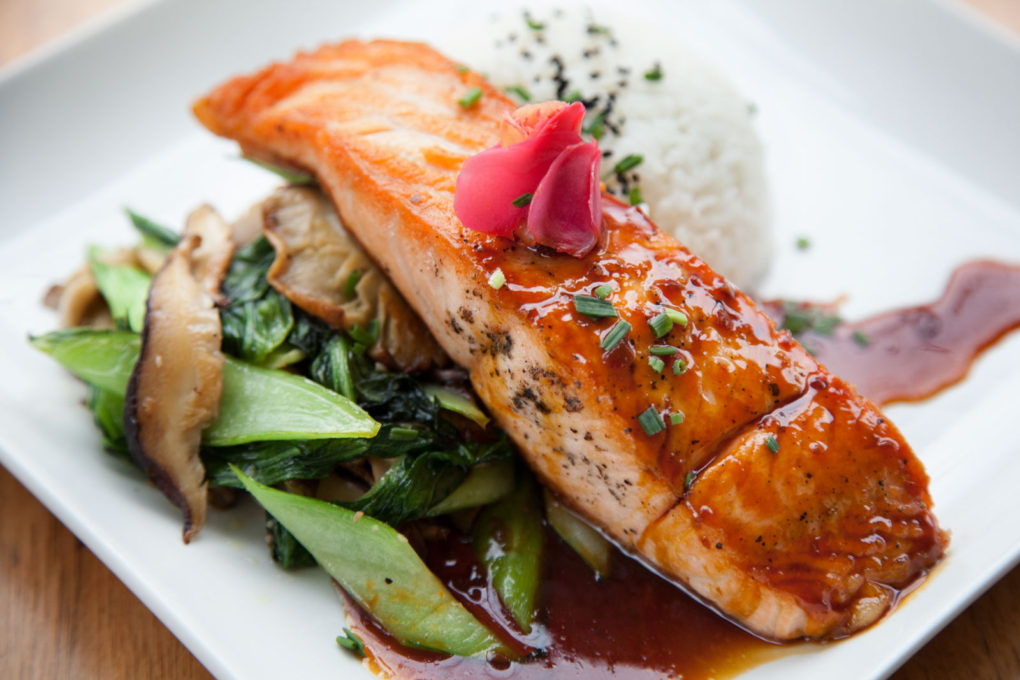 Salmon with local pickled ginger and local bok choy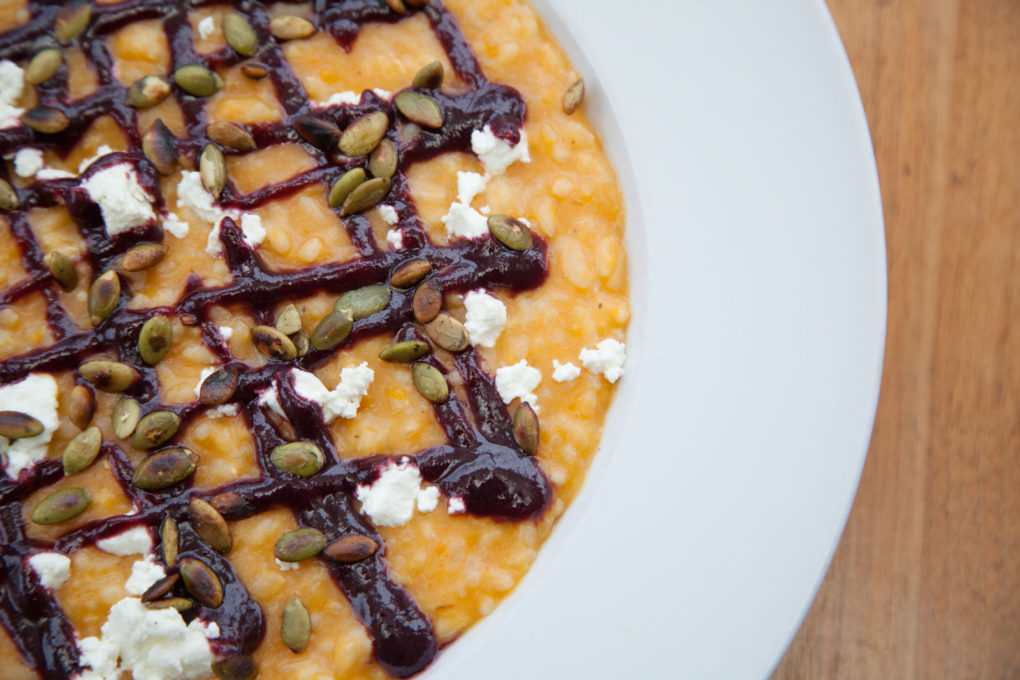 Butternut squash risotto – with a concord grape reduction, goat cheese, and toasted pepitas
That touch of sweetness was genius! Mmmmm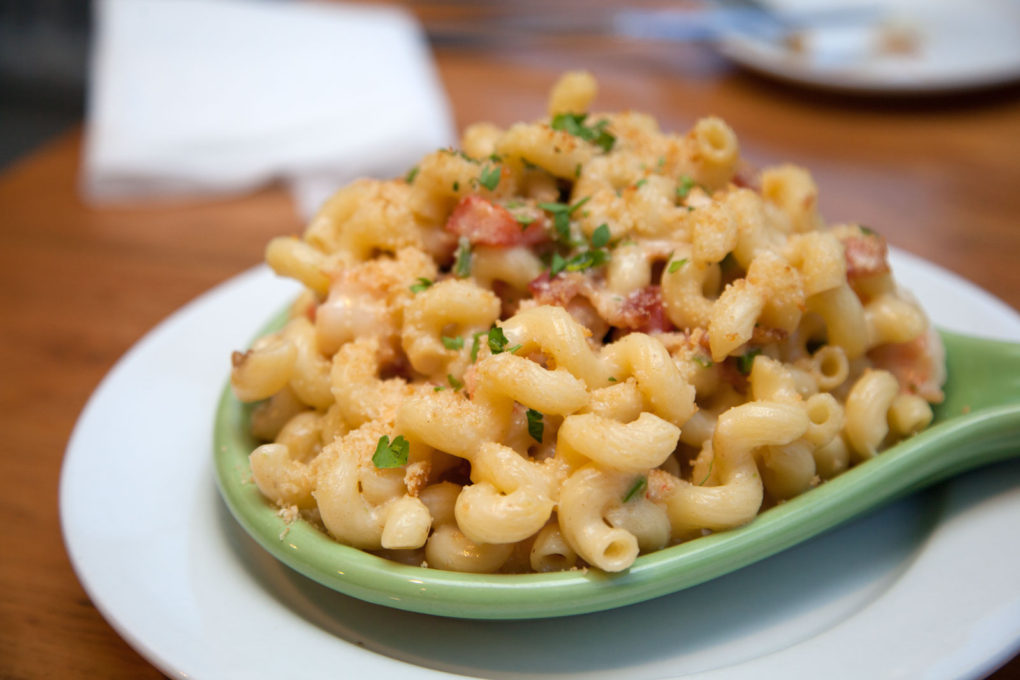 And to top off the level of comfort eating we wanted to achieve; Mac & Cheese – Three cheeses, shrimp, tomato, bacon & jalapeño. Cheese sauce to noodle ration – perfect.
Let's chat with the chef! (before we get to dessert…)
Anna Gowan is both the chef and owner of the Kingsley Tavern.
What is your food philosophy when it comes to your cooking and the menu?
I always start by looking at what the local farms have to offer, and let the ingredients dictate the menu. Since we are lucky enough to live in an area where fresh produce, eggs and meat are so abundant, I try to respect the individual ingredients, and highlight their superb quality. Growing up, we ate fairly simple food, but it was always prepared with love and care. In the summer, most of our food was right out of my father's vegetable garden. He used to insist that we have a pot of water boiling and ready before he would go pick our corn for dinner, because he really believed that every minute off the stalk takes away from the flavor of sweet corn. So, I focus on freshness and simplicity.
Tell us some things about the Kingsley Tavern that people might not know…
Kingsley Tavern is a true family restaurant, named for my grandfather, father & brother, who were all named Donald Kingsley Gowan. They have all passed, most recently my brother, in 2012, which is why I moved back to Kent where I grew up. My grandfather Don owned the Village Store in Bridgewater for many years, and the store was a meeting place, where people stopped in for coffee and a chat, and maybe a bite of something yummy that my grandmother had baked. My grandparents kept fridges full in Bridgewater for a long time. So, between my grandpa's love for his community, my father's love of his vegetable garden, and my brother's love of my cooking, it was only appropriate to name the tavern for them.
My mother is a huge part of the tavern as well. She either produced or acquired all of the incredible artwork in the tavern. If you really look around the dining room, there is some truly exquisite art hanging. She is also the reason why I love to cook. Growing up, our house always smelled like good cooking. And, she was always very patient, letting me "help" her in the kitchen.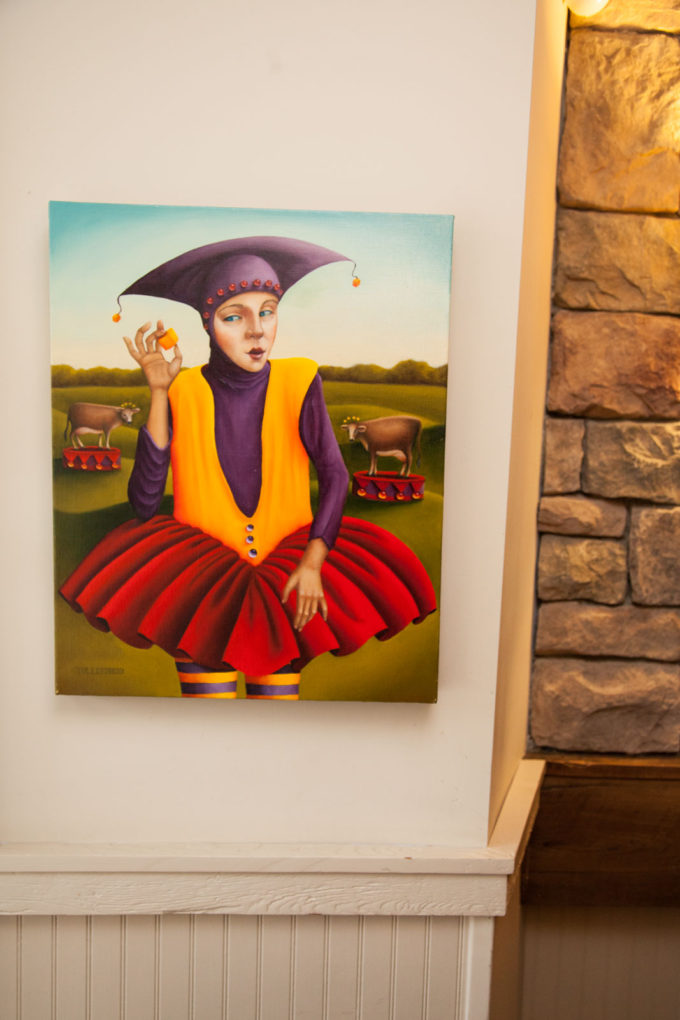 We love your bar, and your bar menu! Tell us a little bit about both!?
I approach the bar in the same way. We squeeze our own juices every day, and incorporate fresh herbs and syrups. We offer lots of unique craft spirits, from near and far. The same goes for the wine list. I like to offer more obscure wines from smaller, lesser-known labels, to keep things interesting. Of course, there are a few well-known wineries represented on the list, since some are popular for a reason! In designing the bar, I invested heavily in our draft beer system. We have ten draft lines, which we keep impeccably clean and fresh, and the draft selection rotates weekly.
The bar itself is a work of art, designed and created by Peter Kirkiles, a local artist. It is made of stainless steel, with a beautiful marine edge.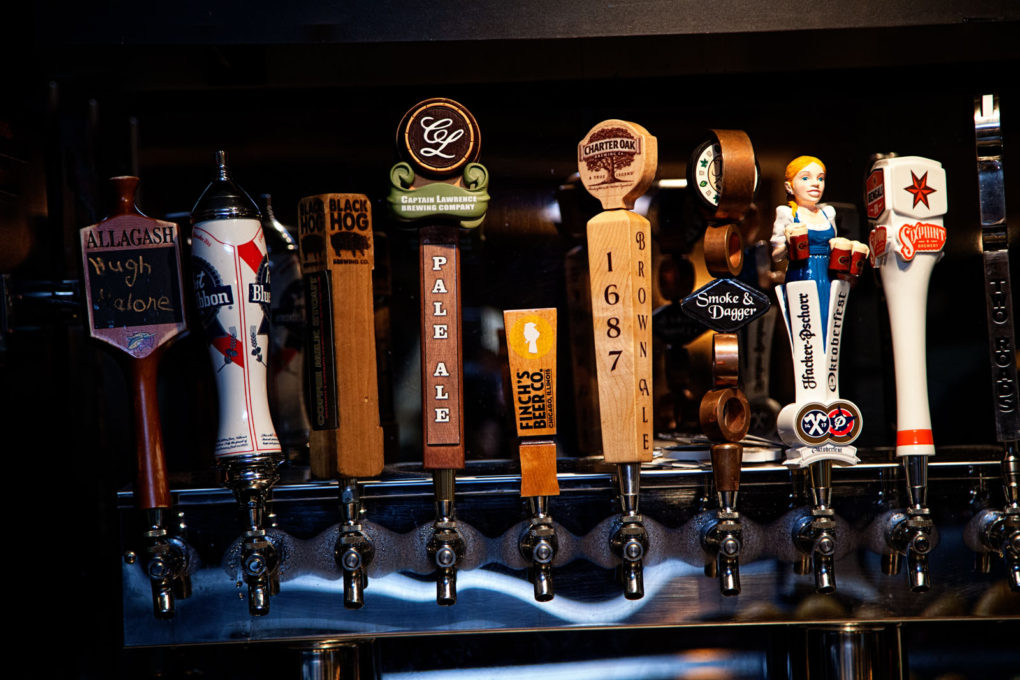 Favorite thing on the menu that you could eat repeatedly!?
I can always find room for a Saigon sandwich, which is a Vietnamese banh mi. We pickle our own carrot & daikon, and use plenty of fresh jalapeños, & cilantro, with your choice of local pork belly, grilled shrimp or fried tofu. We have had it on the menu since the day we opened, and I am still not tired of it!
Tell us about some of the farms you work with?
Sourcing local food is one of my favorite parts of my job! We work with tons of local farms, but we get most of our produce from two places that are just a few miles from our doorstep: South Kent School, and Marble Valley Farm.
Tonya Taylor and Kasey Clark run the Center for Innovation at South Kent, and they produce some of the most beautiful veggies, honey, flowers, etc, that you have ever seen! Tonya grows some very unique vegetables, and often, I have to Google what they are! I love the challenge of cooking with unfamiliar veggies, like celtuce, mouse melons & Vitaminna. She always keeps me on my toes!
Megan Haney at Marble Valley also provides us with gorgeous veggies, usually interesting heirloom varieties. I dream about her asparagus in the springtime, tomatoes in the summertime, and sunchokes in the fall!
And, perhaps my favorite farm that we work with (for obvious reasons) is Newton-McCann Farm, run by my fiancé, Billy McCann. He raises beautiful beef cows, and he treats them gently, and with respect.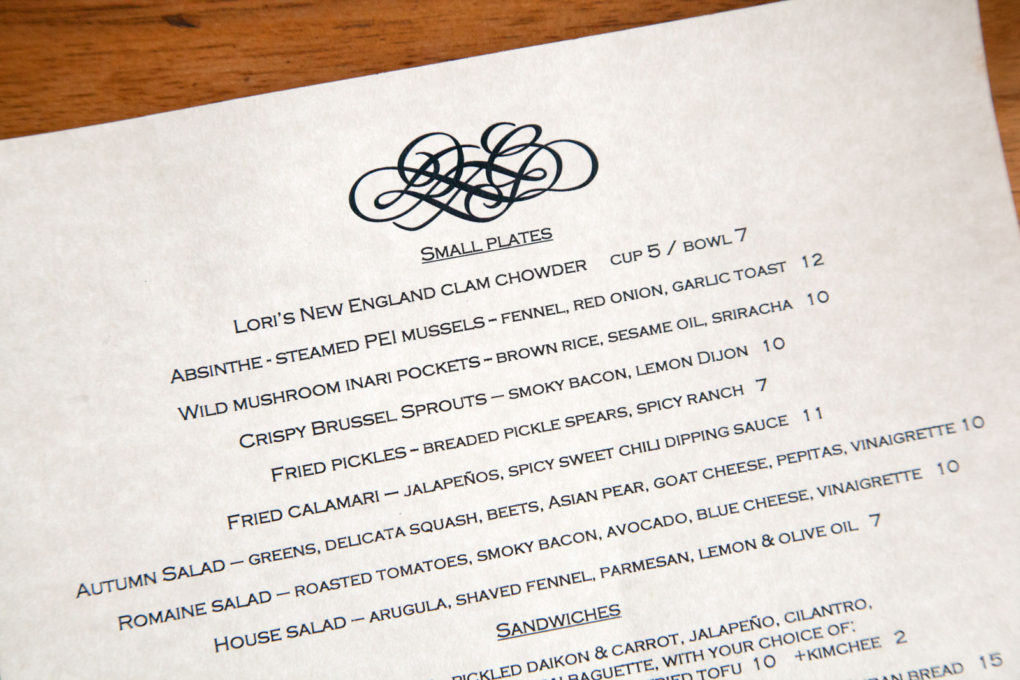 What do you love most about your job?
There are so many things I love about this job (and a few that I don't), but I think that I love the people I work with the most. I am so lucky to have an incredible staff, many of whom have been with me since the day we opened, almost four years ago. We share so many laughs, and so many tears, and we work so hard together. They are my family, and Kingsley Tavern would not be the same without them.
What do you think is going to be the next big thing in the food world?
I am not sure what we will see, but I know what I hope we'll see! I hope we see restaurants and home cooks trend toward local and nose-to-tail eating. Having worked for a conservation group in Washington, D.C. for several years, I do fear for the sustainability of our current habits. I hope people begin to recognize and reject factory farming, as it exists. I hope people begin to question where their food comes from, and how it was raised. And I hope people become more connected with the food that lands on their plates. Many chefs and authors, etc, have preached these values for years, and I am beginning to feel a shift toward more conscious eating. I hope that the rise of the farmers market continues to encourage people to be thoughtful about their choices.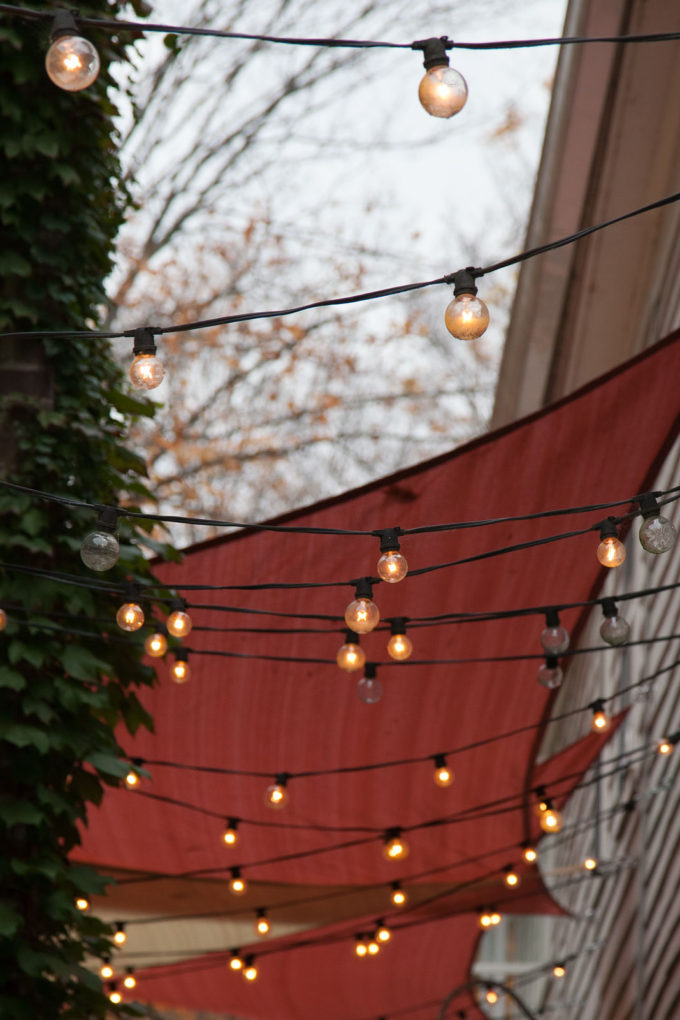 Tell us about your training?
All of my "training" has been practical – I didn't attend culinary school. I only worked in one professional kitchen, and that was only for a short period. I did work in many restaurants, but mostly in the front of the house. I learned to cook from my grandmother, my mother, chef friends, coworkers, books, and practice, practice, practice. I've always loved to shop and cook and entertain at home. It has been my passion for most of my life. I'm very meticulous in the kitchen, so thank goodness for my wonderful coworkers at the tavern, who are able to do the fast-paced line cooking. I like to take my time, and really pour my heart into my cooking, so I do a lot of the soups and sauces and pasta-making, and other prep work that requires patience and precision.
Favorite kitchen gadget?
Vitamix! This amazing blender makes the most incredibly smooth purees, soups & sauces that you can imagine. I used to spend hours pushing purees through a chinois (fine-mesh strainer) to achieve that silky texture that you want. With the Vitamix, just let that baby work its magic.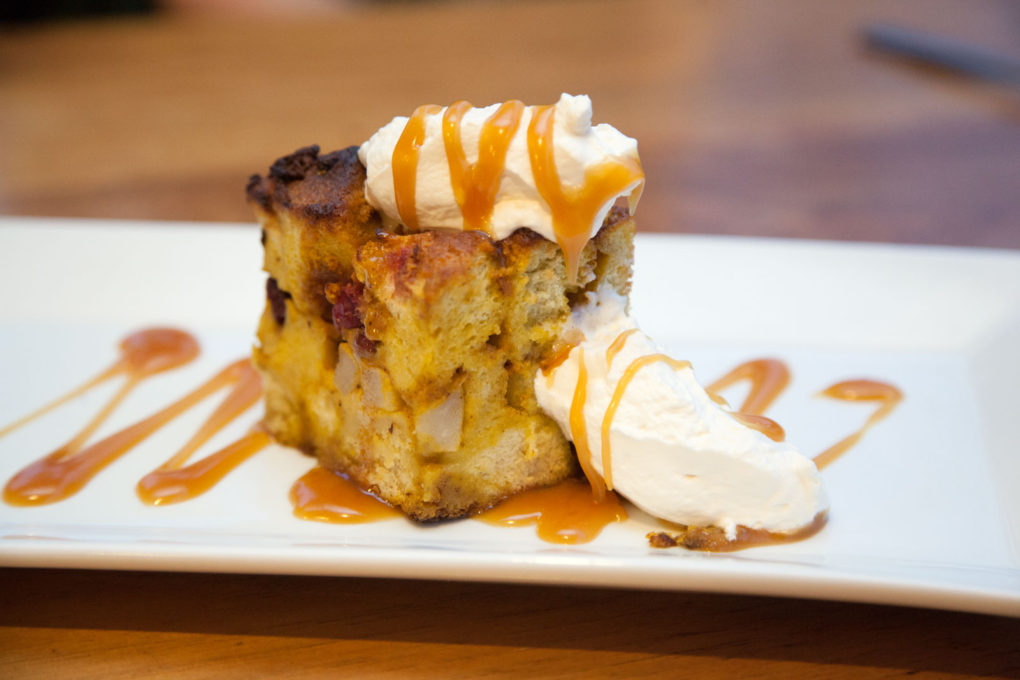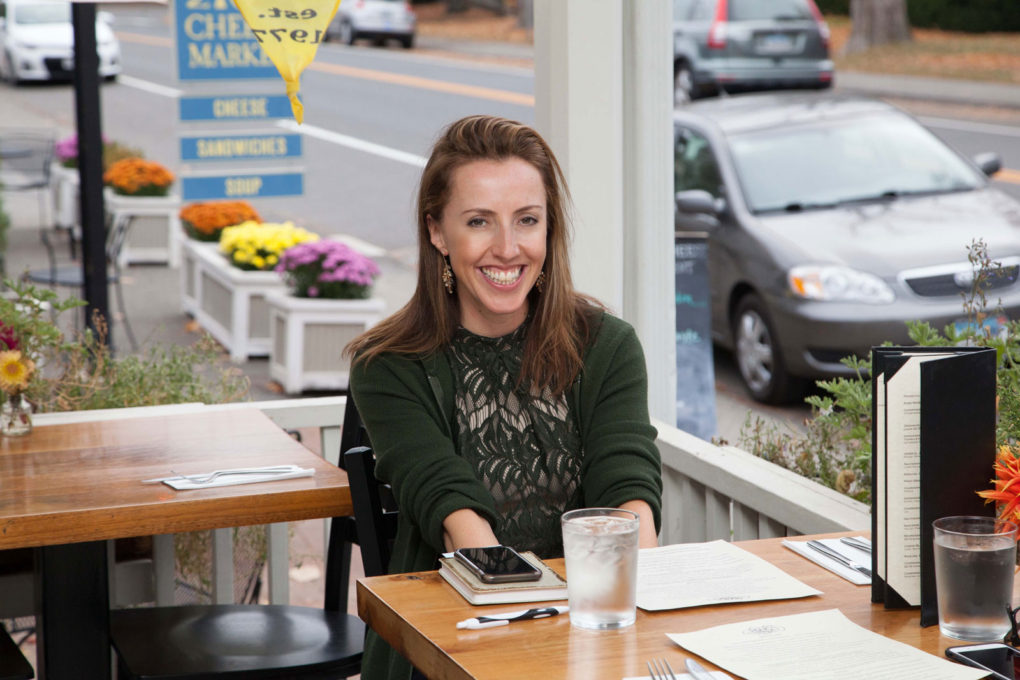 We caught the very end of the nice weather…oh how we miss it already!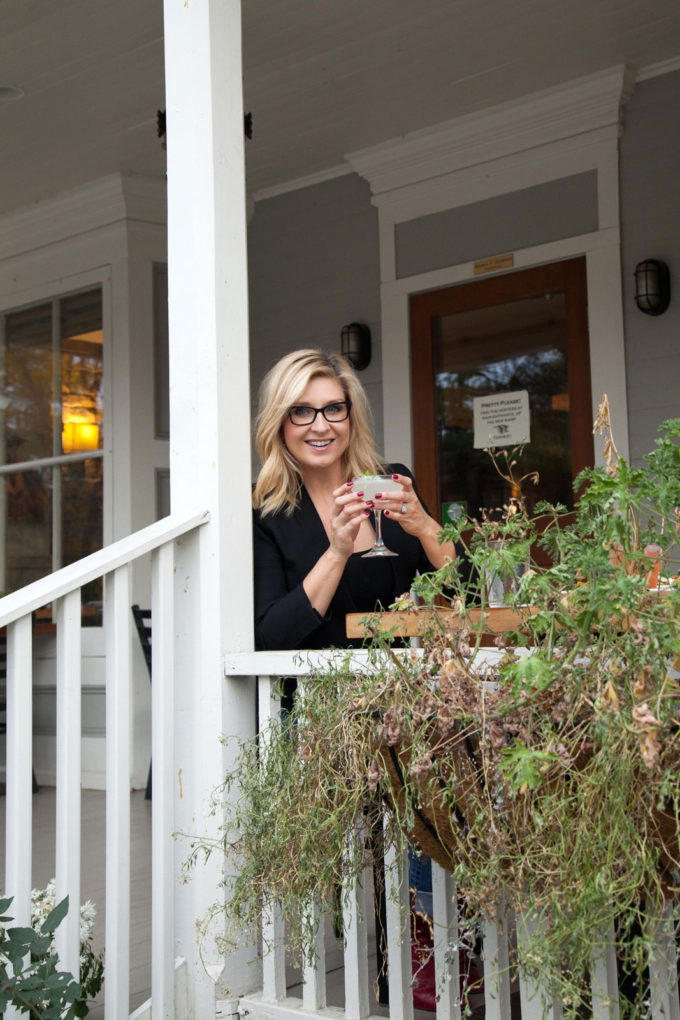 But, now it's cozy sit-in-a-tavern time. We can't wait to go back and enjoy the warm inside scene!
Lora's favorite thing:
The ambiance where you can sit at the bar, dining room or 2 different porches (weather permitting!)
Bev's favorite thing:
That Butternut squash risotto – I could become a vegetarian for that.
---
Kingsley Tavern, 14 North Main Street, Kent, CT
860-592-0261
Words: Bev/Photos: Lora