Ever wondered what it's like to be a professional dancer in a world-renowned dance company? Like, Pilobolus, for example – Litchfield County's very own famous dance company based in Washington Depot.
What do they eat? Do they have any pre-performance rituals? Where do they all come from? We got to ask all of these questions and more, plus we got to experience a pre-performance ritual when we had the pleasure of hanging out backstage with them the night before their Danbury show.
But before we get to that part of the story, let us start at the very beginning.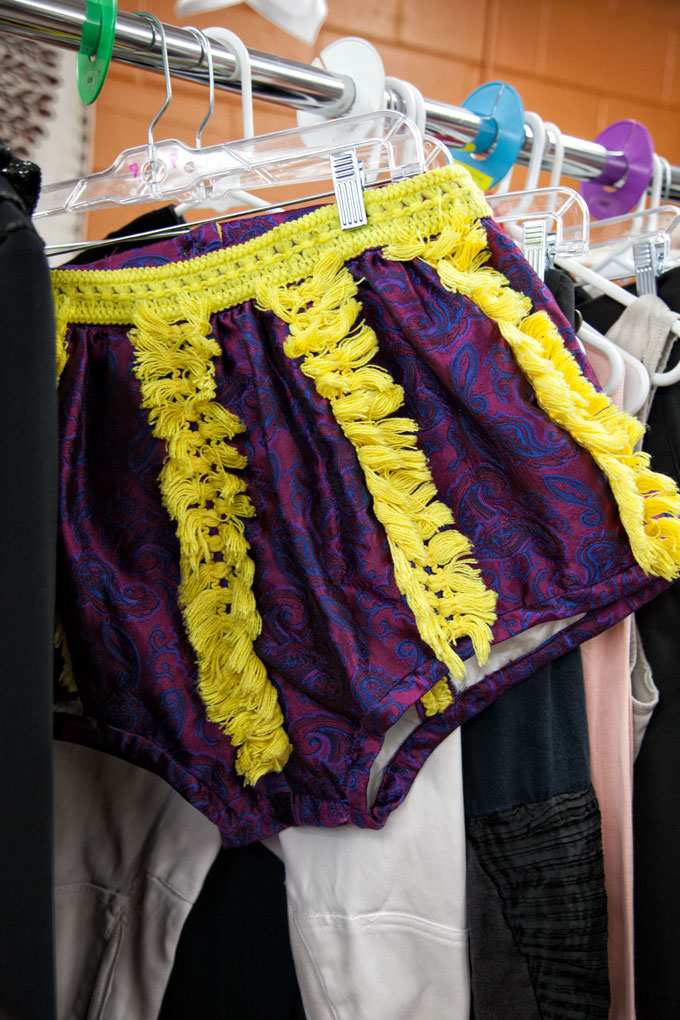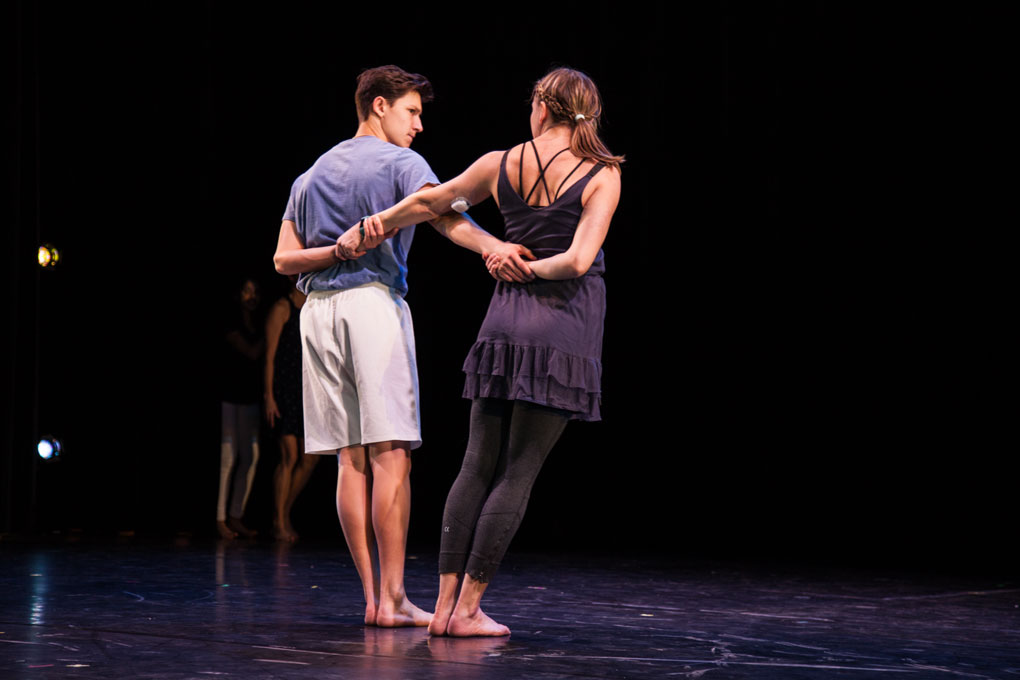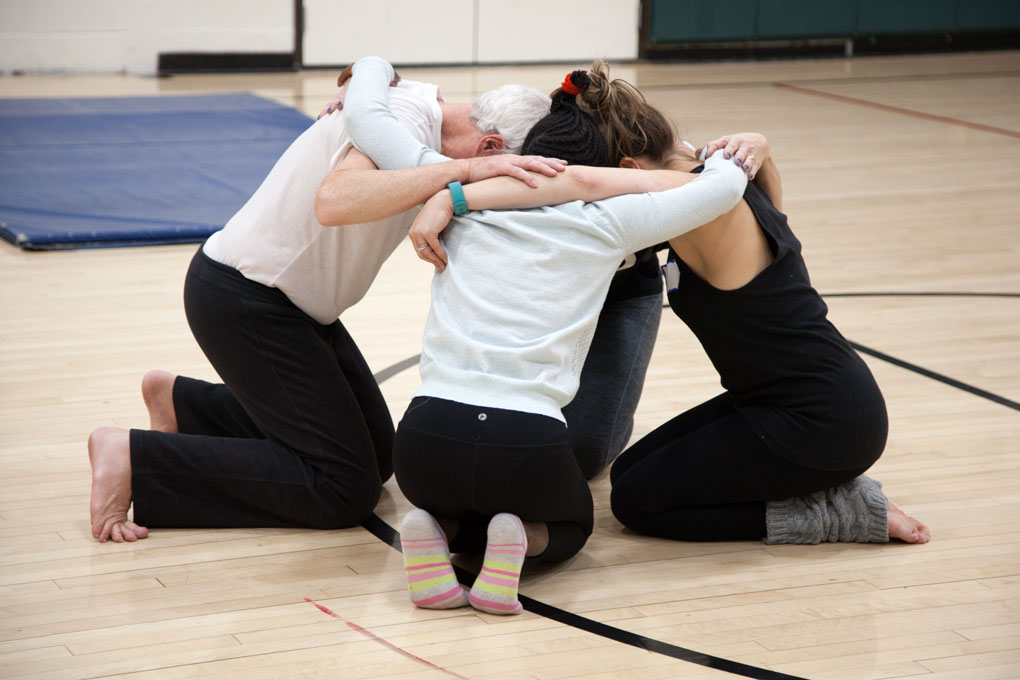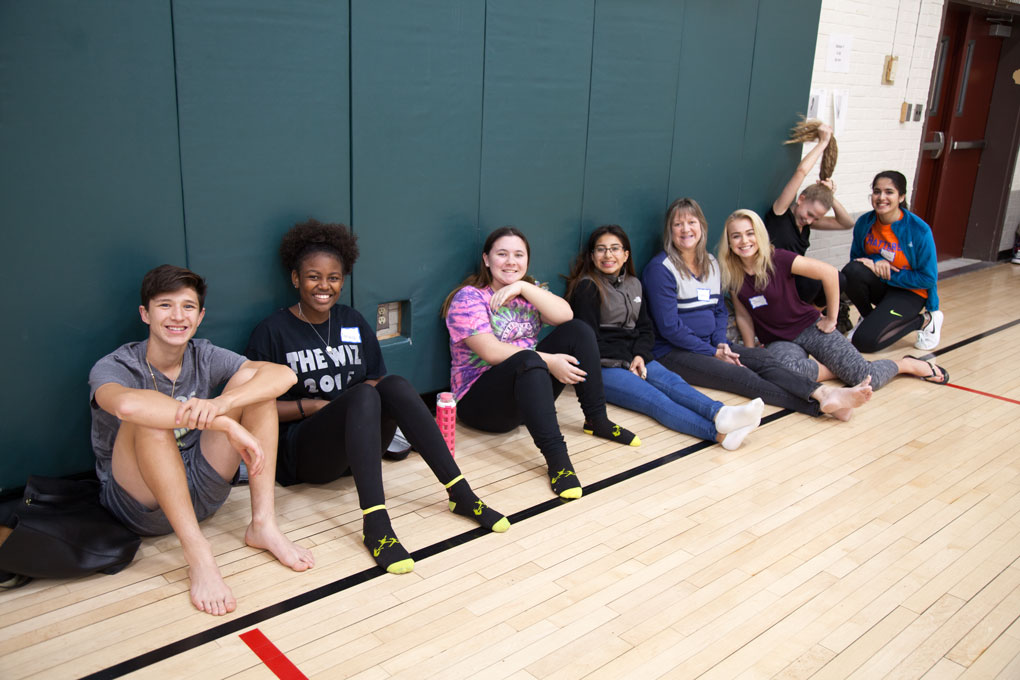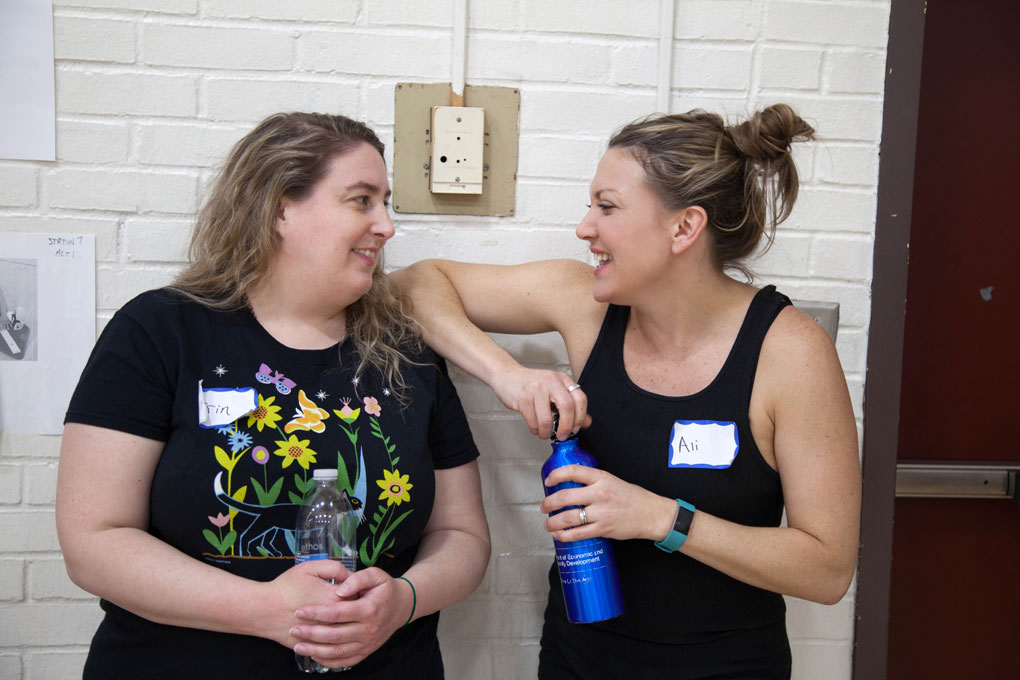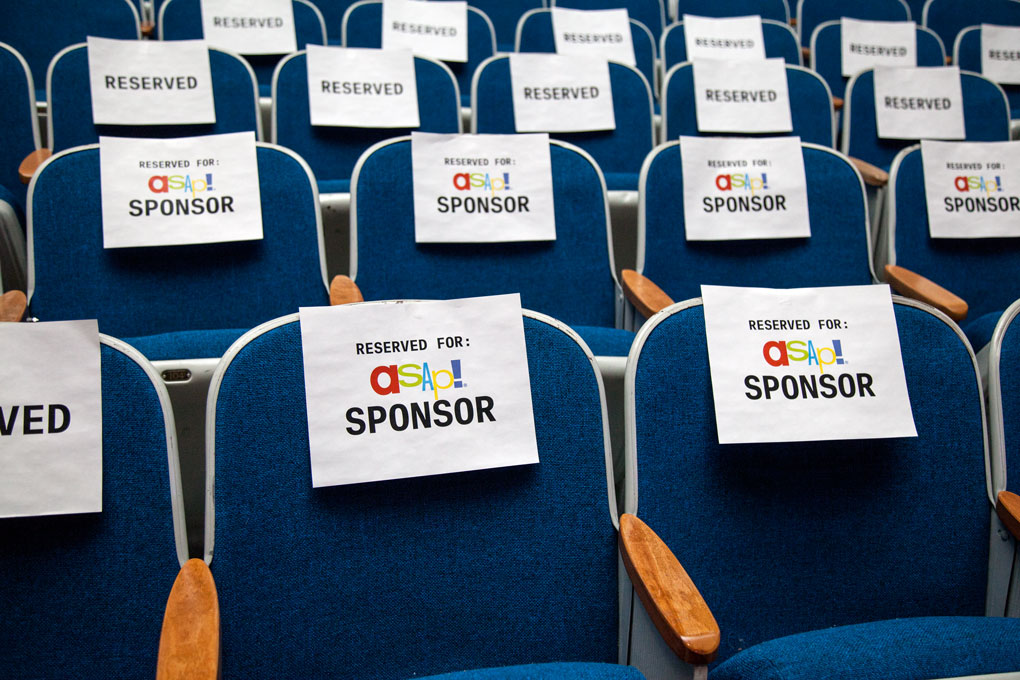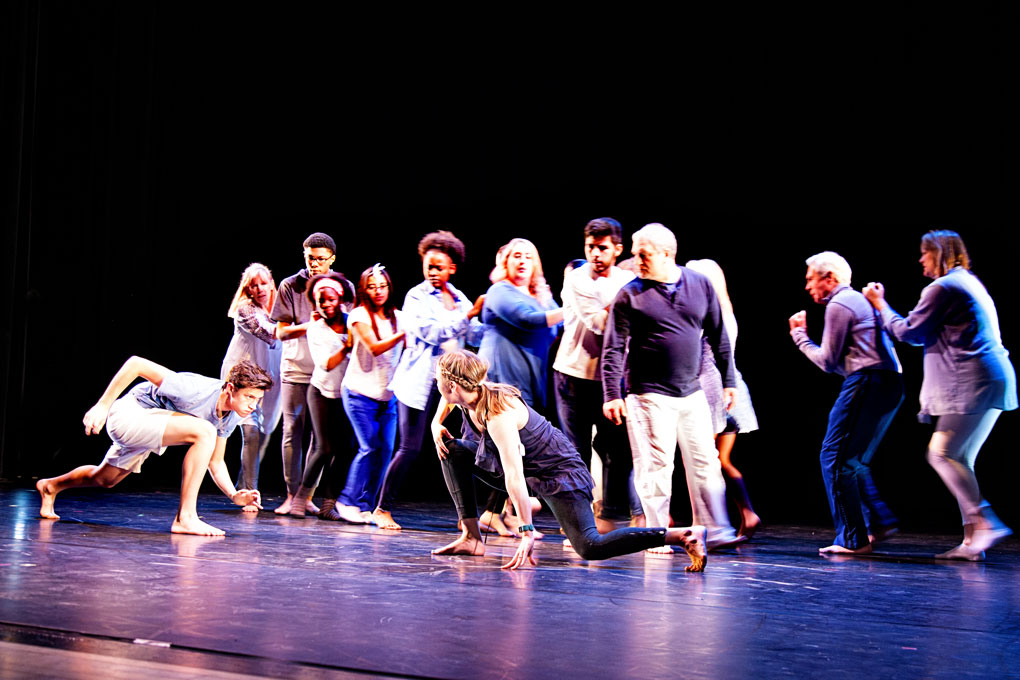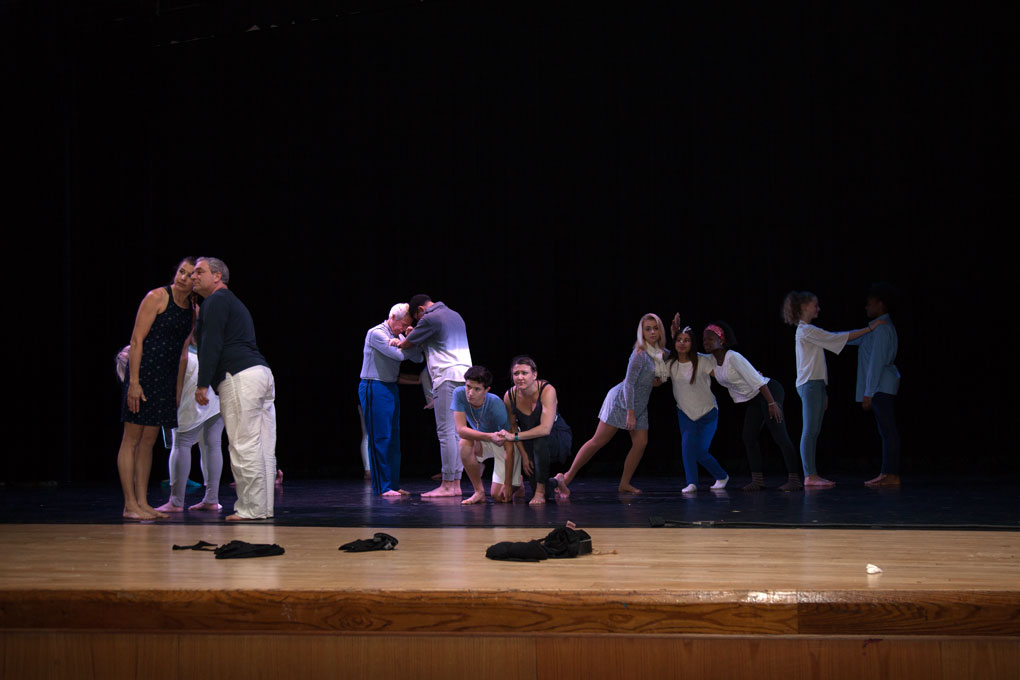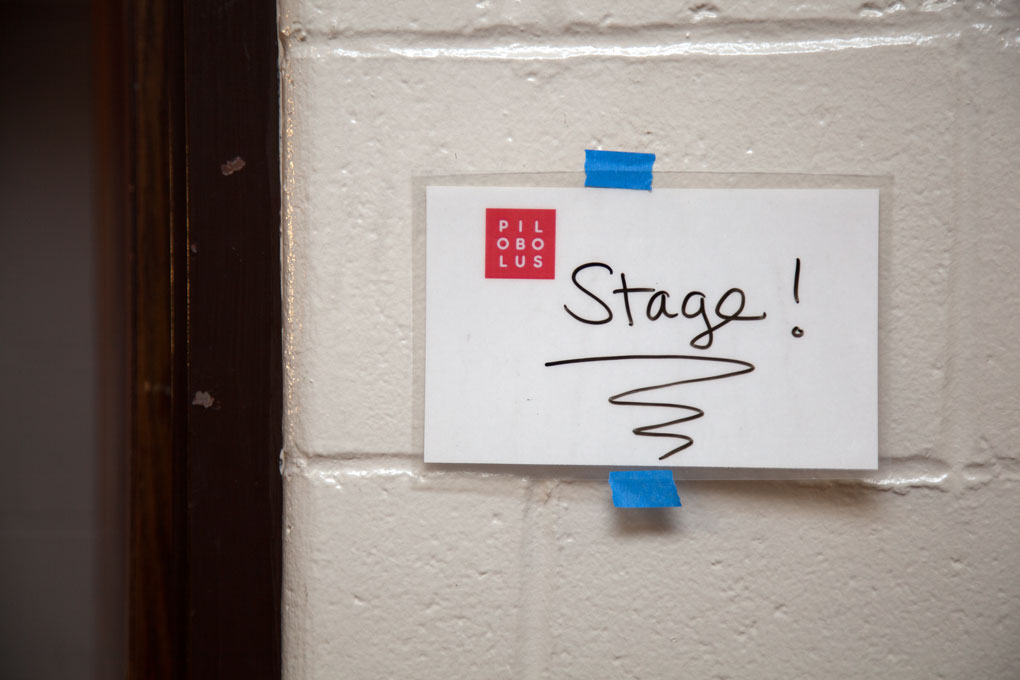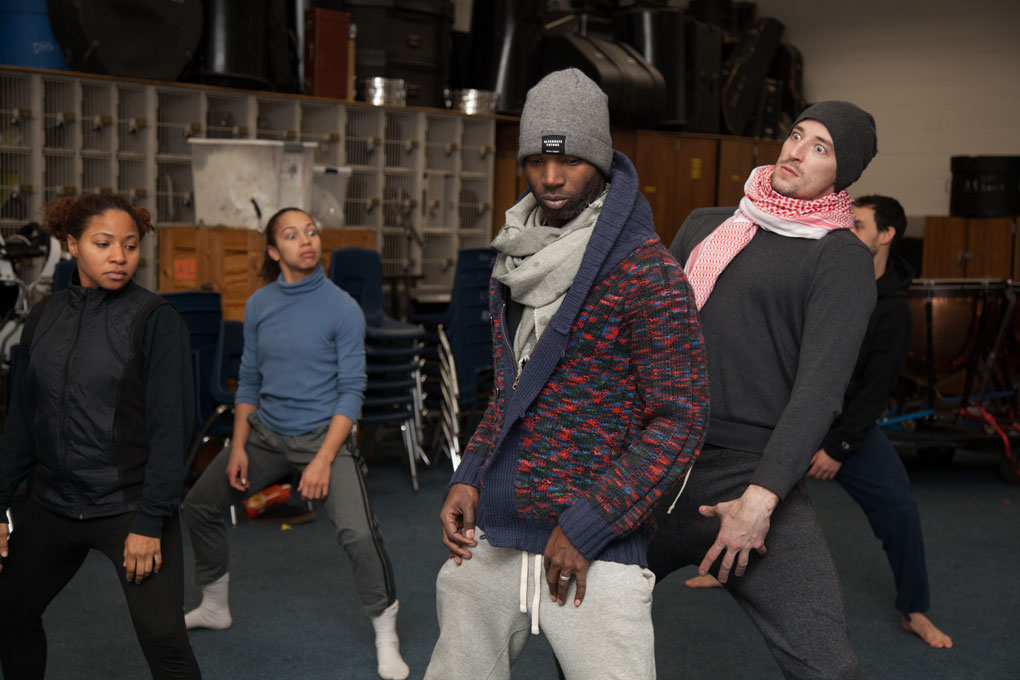 The part where we danced…
Every other year, ASAP! (After School Arts Program) also based in Washington, and Pilobolus join forces to offer the community a multi-generational dance project. Participants sign up for 11 sessions to work with a member of the dance company (Emily Kent), exploring the medium of movement. A showcase of the final work is then featured within a full-scale Pilobolus performance. In other words, a dancer's dream! Or, a wannabe dancers dream. All are welcome!
When Ali Psomas, Program Manager with ASAP!, invited us to take part in one of their workshops, I didn't hesitate. I had a brief childhood dream of becoming a professional dancer. Lora, on the other hand, hesitated a smidge. Participating in a modern dance workshop for Lora would be something akin to showing up at work in her PJs with no makeup… But, childhood dreams won – so off we went.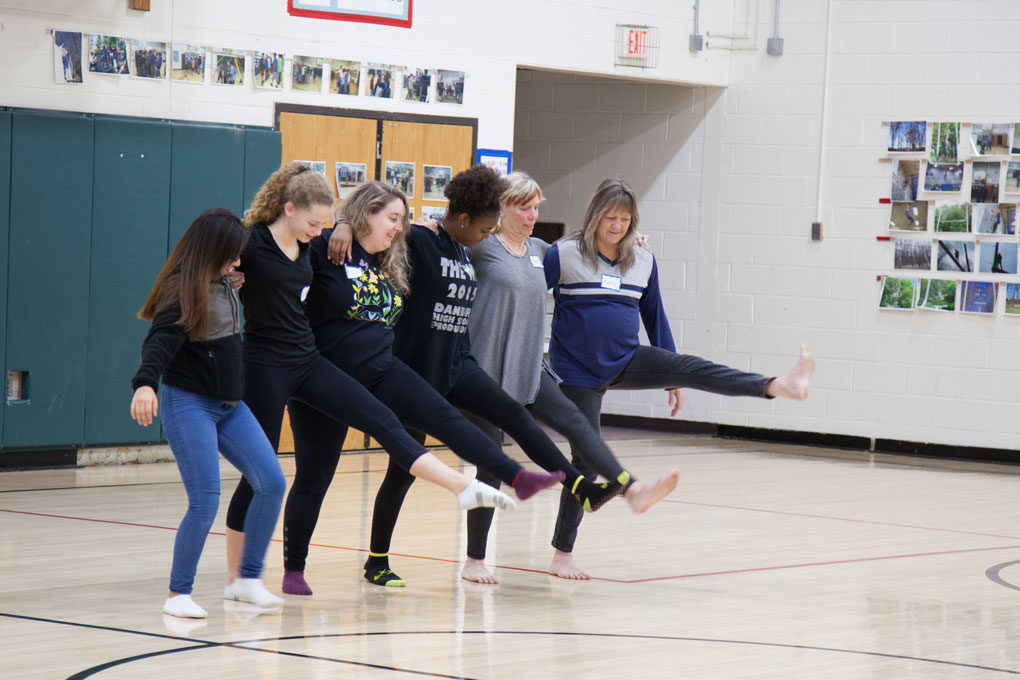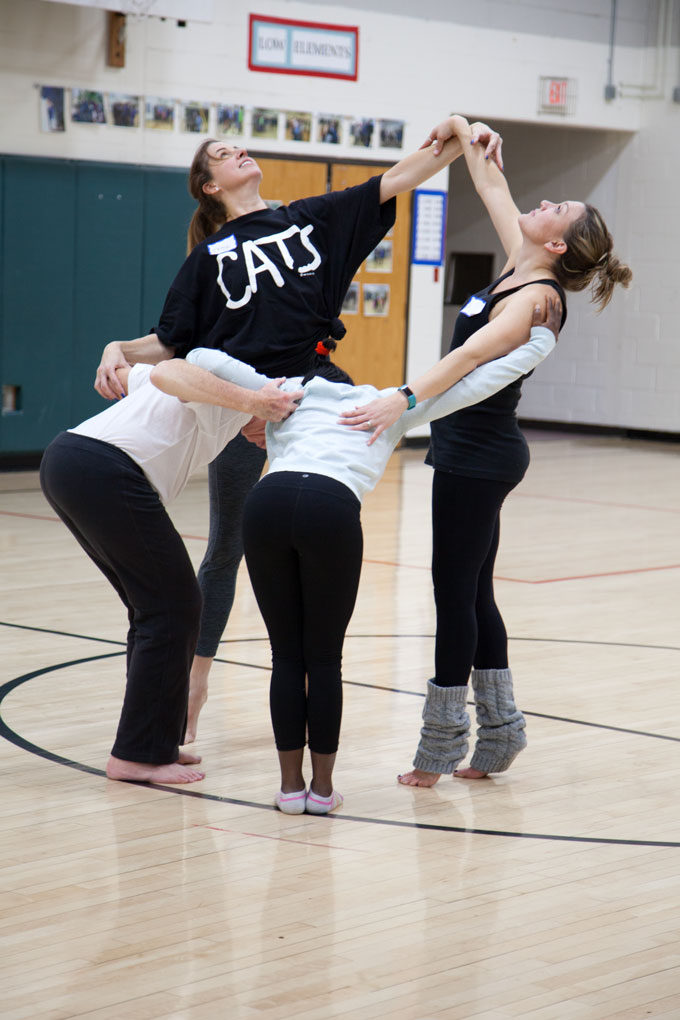 The workshop…
When we arrived the workshop had already begun. A group of about 25 men and women ranging in age from 16 to older-than-us, were walking around the room. To and fro, up and down, in and out, walking. Emily Kent welcomed us, then invited us to jump right in! Emily is the Education and Community Engagement Manager with Pilobolus and her husband Matt Kent is the Co-Artistic Director.
After laughing at each other heartily for a good ten minutes or so, we started to loosen up a little, and after about ten more minutes, we were fully into it and having fun!
Partnering up, we had to play with leaning into each other, pulling away from each other, and then we proceeded to balance on each other! Groups of two then joined with other pairs and before we knew it we had formed a dance piece.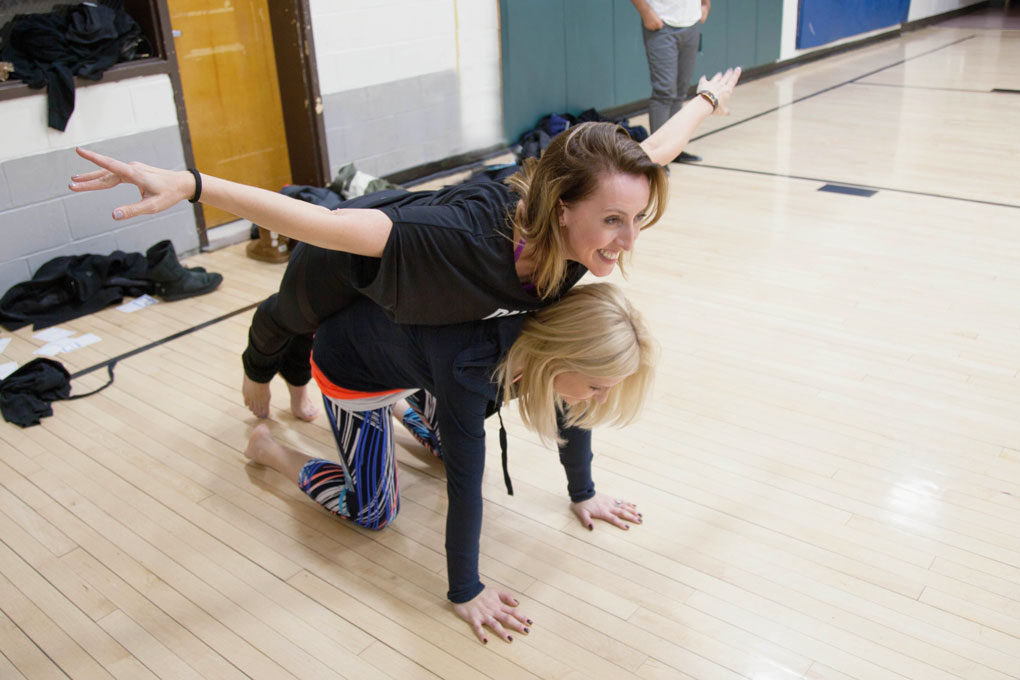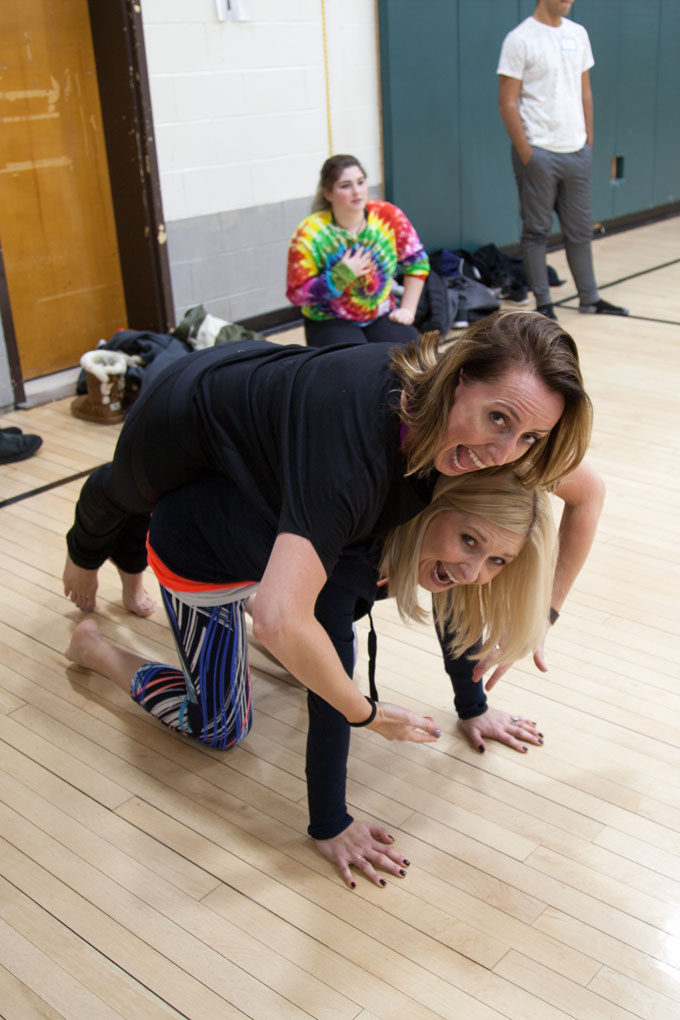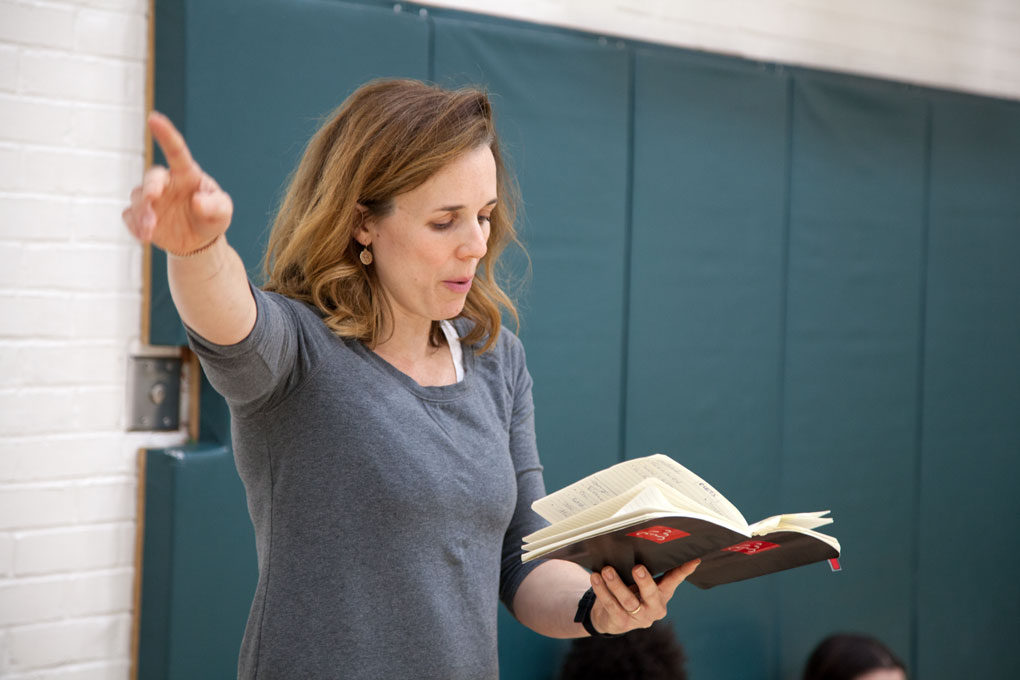 We left feeling very proud of ourselves and creatively enriched. We were dancers! Emily would continue meeting with the group for more sessions to follow, working on the group's final dance piece for the big show to come. And that brings us to…
The dress rehearsal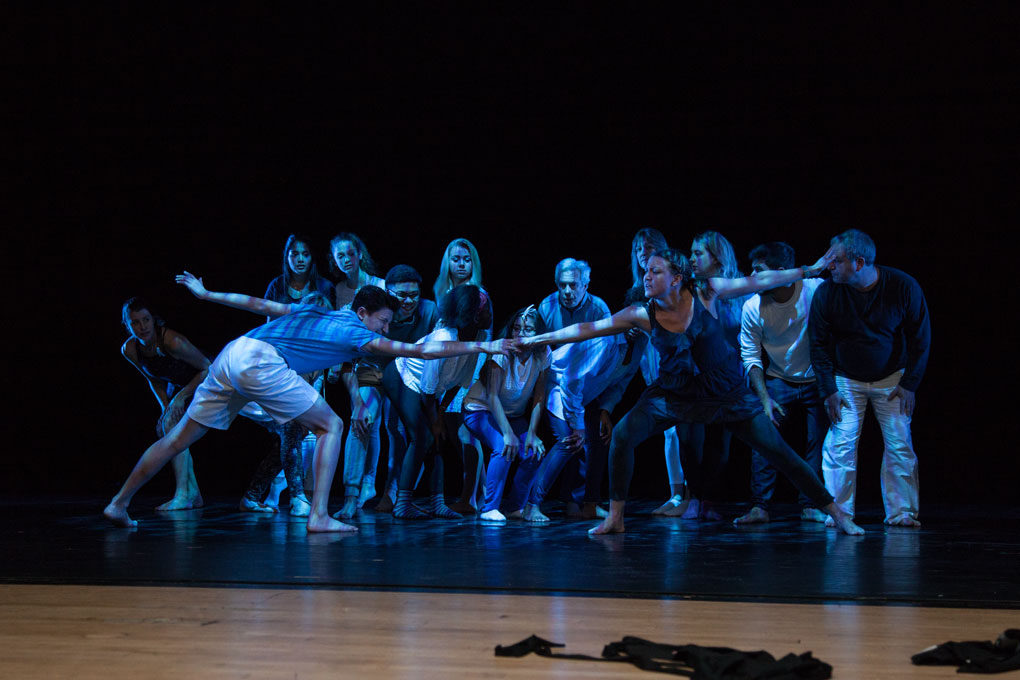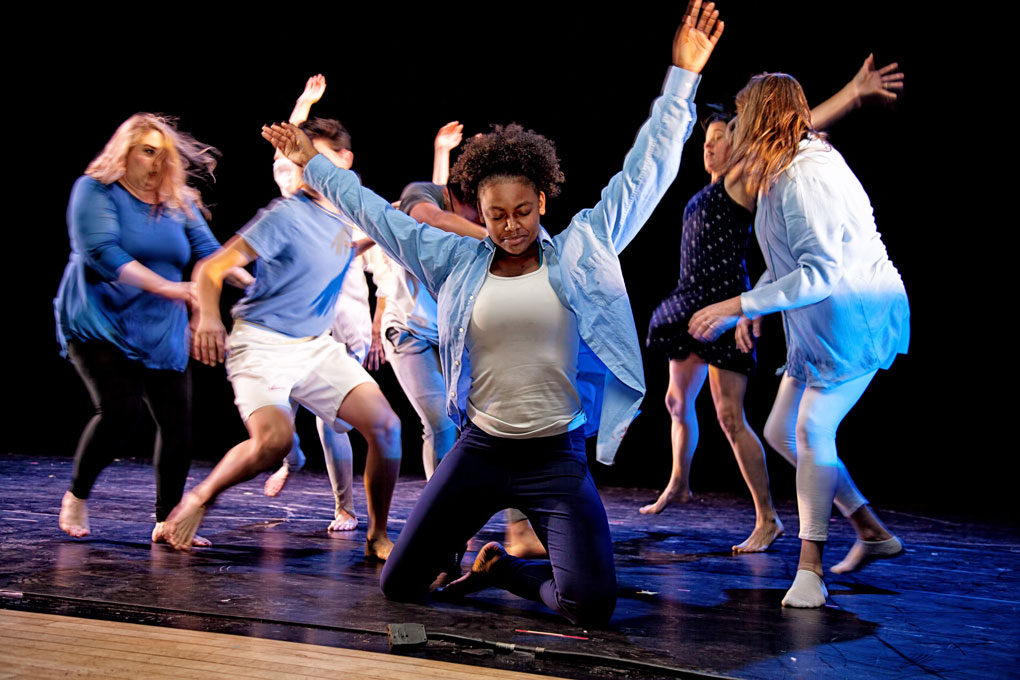 On Friday, January 5th (also known as the coldest day in CT ever!!), we went along to Danbury High School to see the finished dance rehearsal.
OMG, we were so impressed!! We had our eyes glued to the group the entire time. Cohesive and professional, the dancers were awesome.
We left them rehearsing…to go in search of the Pilobolus dancers. They've gotta rehearse too!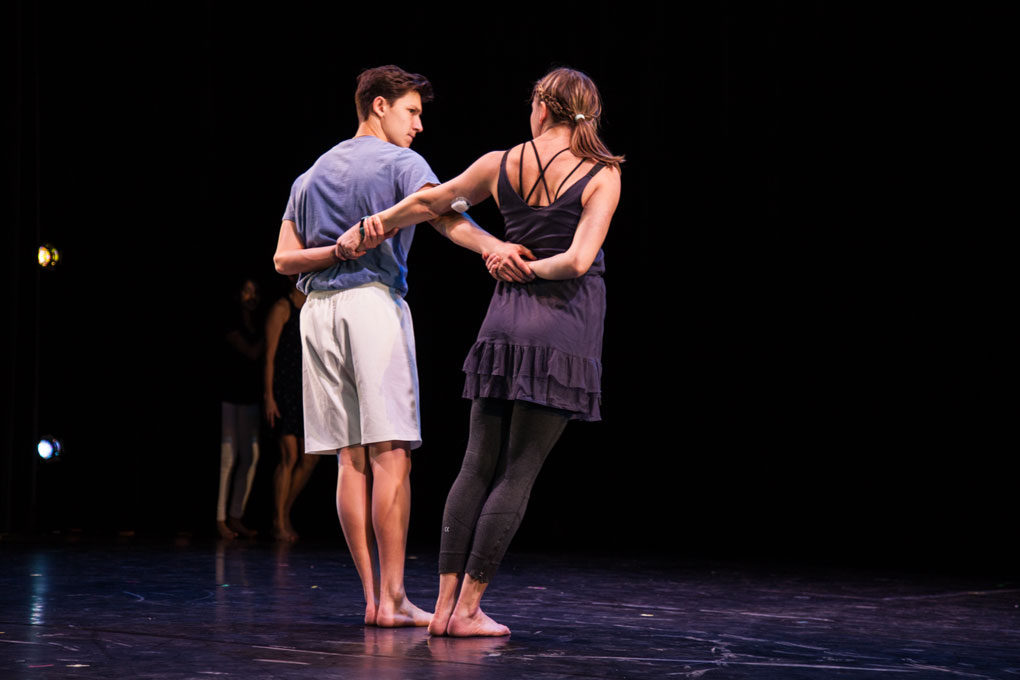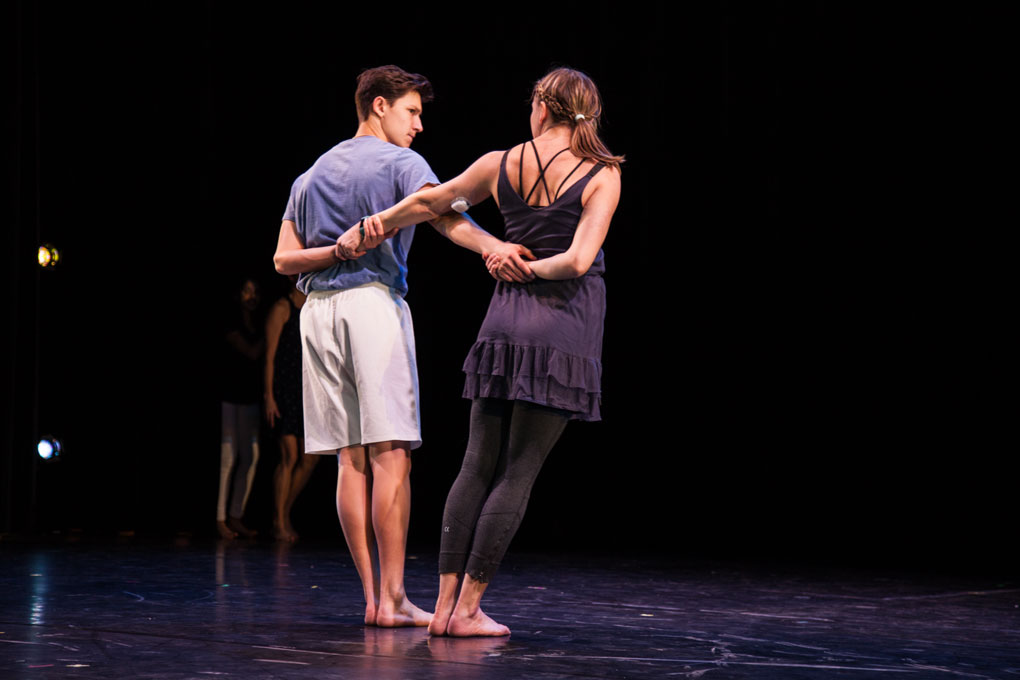 Hanging with Pilobolus!
We found them gathered in an assigned rehearsal room, some taking naps, some eating pizza, and recovering from having just returned from Saudi Arabia. They told us that it was the first international professional dance performance ever in Saudi Arabia. Performing the show, Shadowland, it was also the first time men and women shared the stage together in Saudi Arabia.
Pretty awesome!!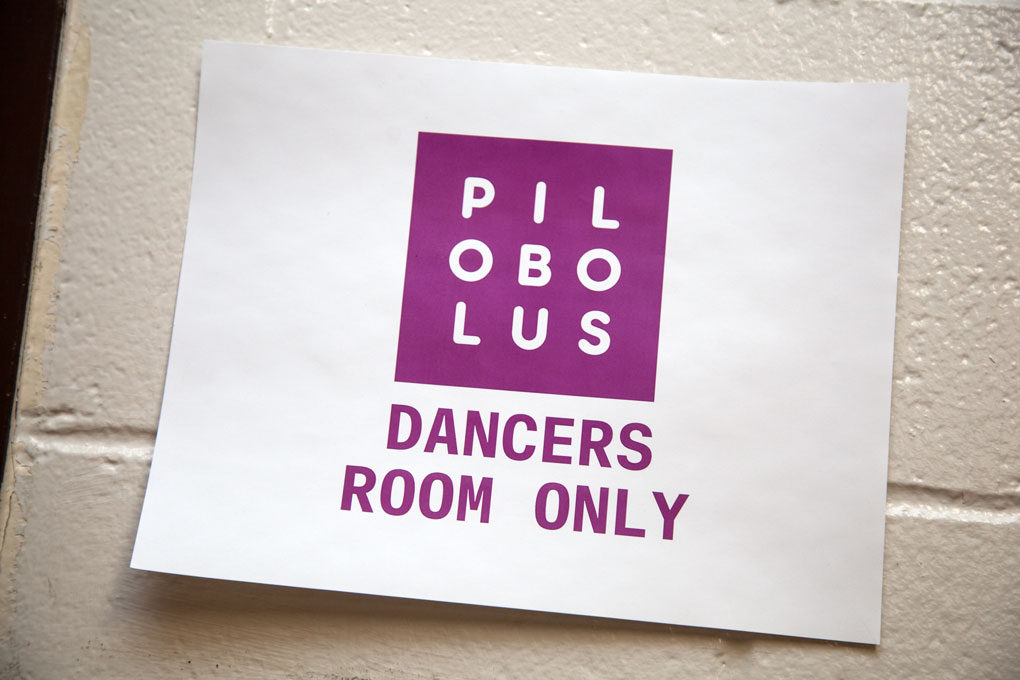 Break time was over. It was time to head over to the music room to start their rehearsal. We watched, listened, and photographed as they did their thang. They peeled off some layers of street clothes (it was negative degrees outside) and came to life as a group! We loved the banter and the way they all worked together, correcting, tweaking, and refining. Fascinating stuff. Turns out, I still want to be a dancer when I grow up!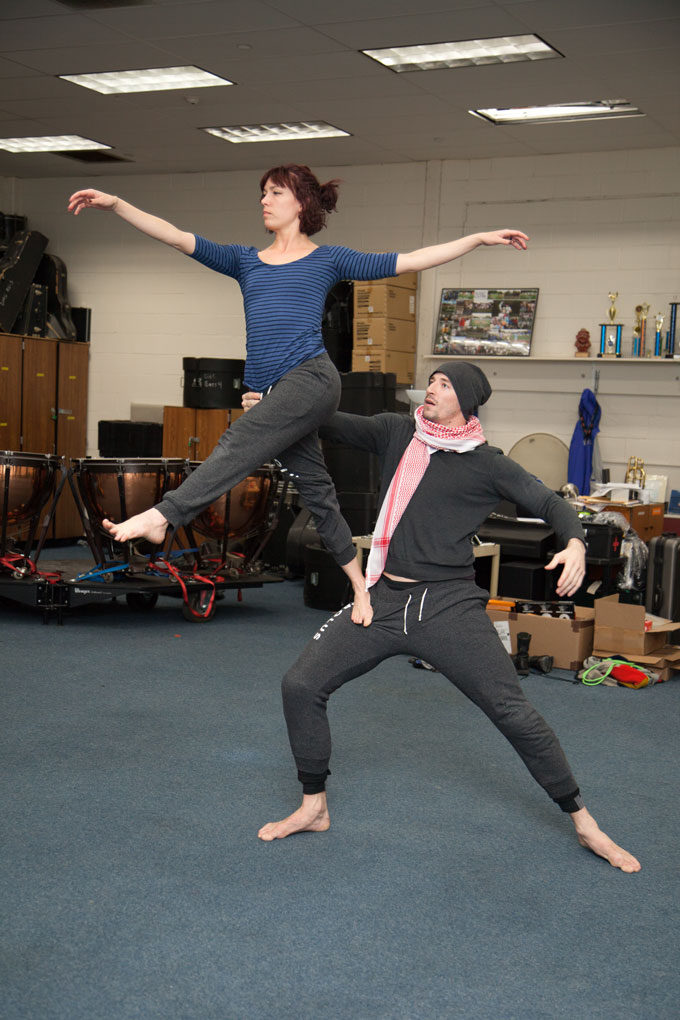 Things overheard at the Pilobolus dress rehearsal…
"And that's where I do my figure 8"
"Like a beautiful flower"
"Arabesque, leg roll"
"Roll, scoot, roll, scoot, roll, roll, roll"
"The princess of Saudi Arabia gave me this scarf"
"Magic hands"
"#gorgeous"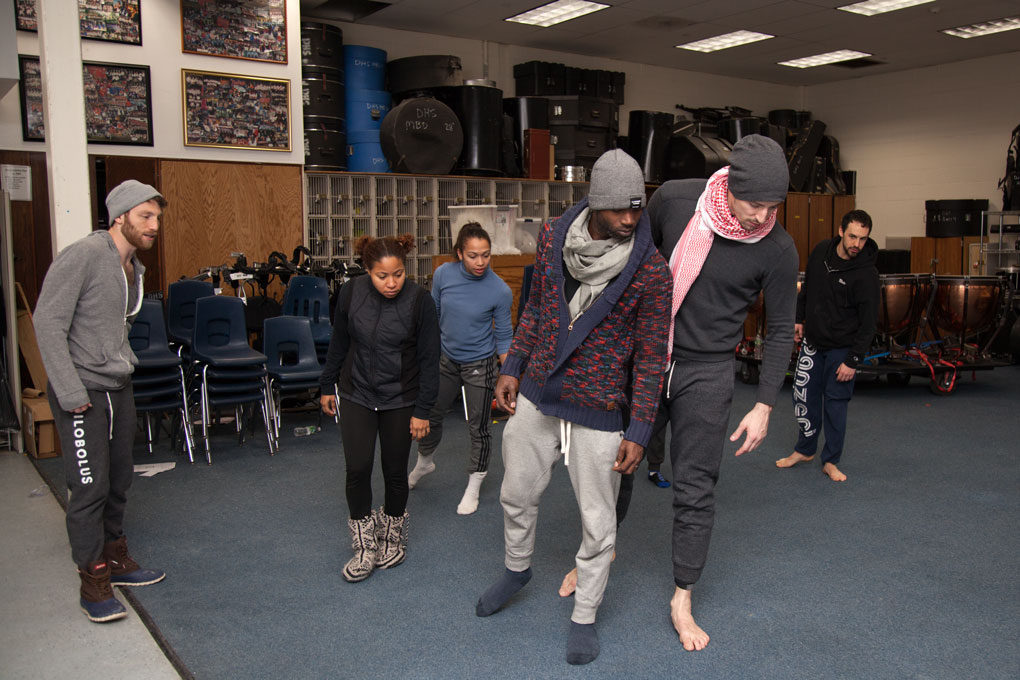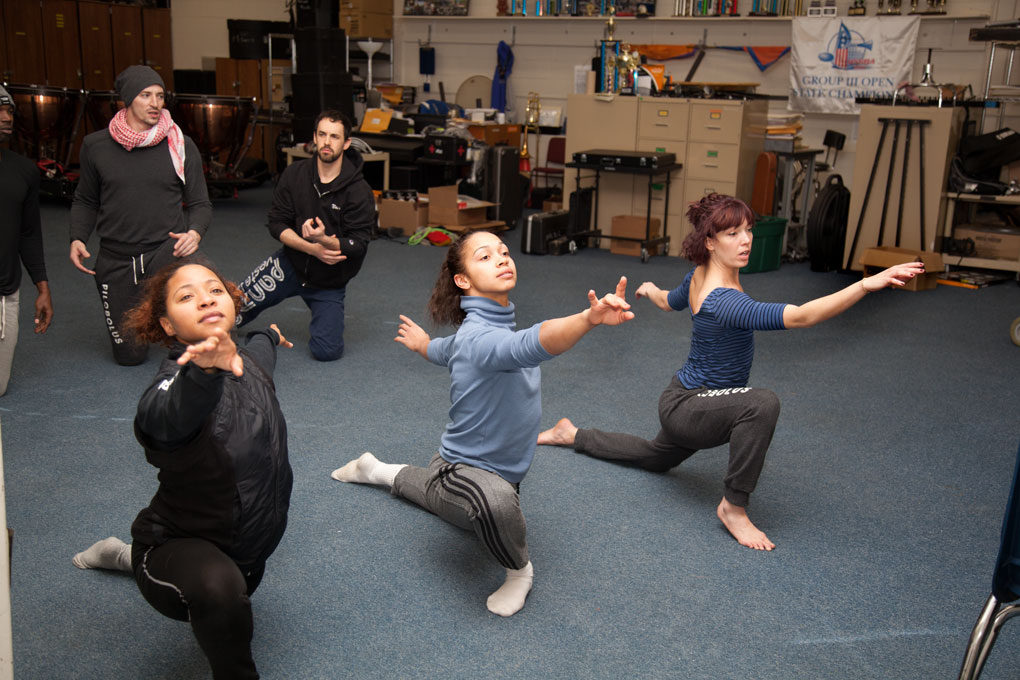 What do they eat before a performance?
The answers included: pizza, mac and cheese, supplements, and a dozen donuts. All agreed on eating nothing too close to going on.
Now you know!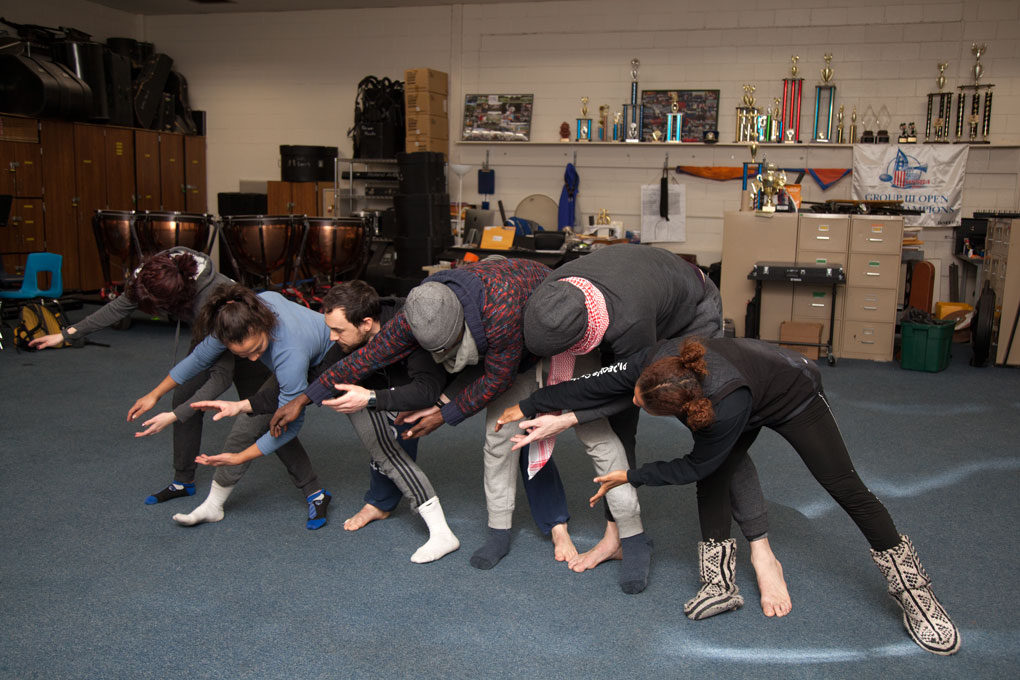 Pre-performance rituals?
The one we got to join in on! We huddled in a group like a football huddle, one foot in towards the center. Then we all had to make eye contact with each other and have a moment (called "dinging" each other). Intense. Collectively we took a big breath, then let it out slowly, releasing into the middle with an "ahhh" that got louder, and louder, until we released all that ding energy up and out of the circle! Like I said, intense and exhilarating.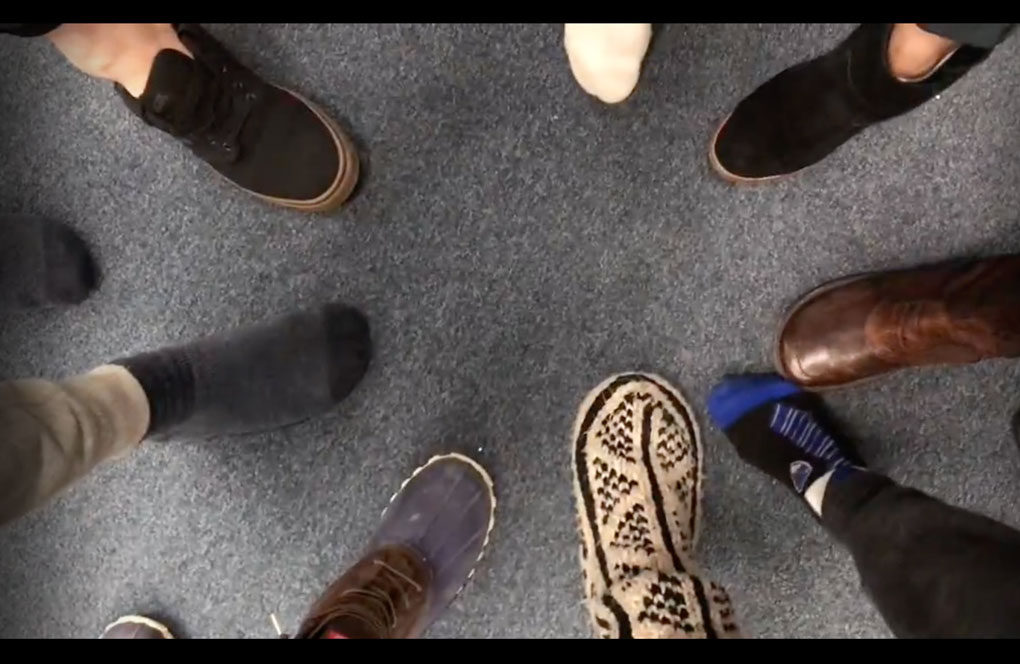 We were ready to dance! No, we weren't. We were ready to go and watch the final run through from the community group in the Danbury High School theater. So awesome.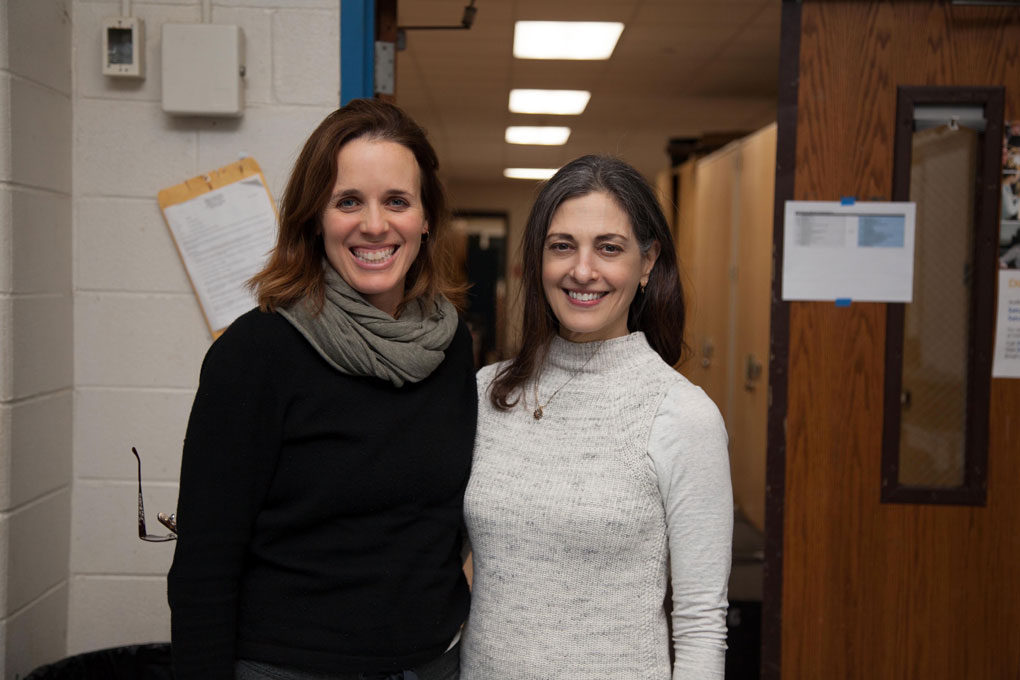 ASAP!'s mission is to foster creative, hands-on learning through the arts.
Pilobolus' mission is to create, perform, and preserve dances, applying the collaborative creative methods of Pilobolus. And to teach dancers, non-dancers, and organizations how to harness the creative potential of groups using Pilobolus' methods.
Missions accomplished we say!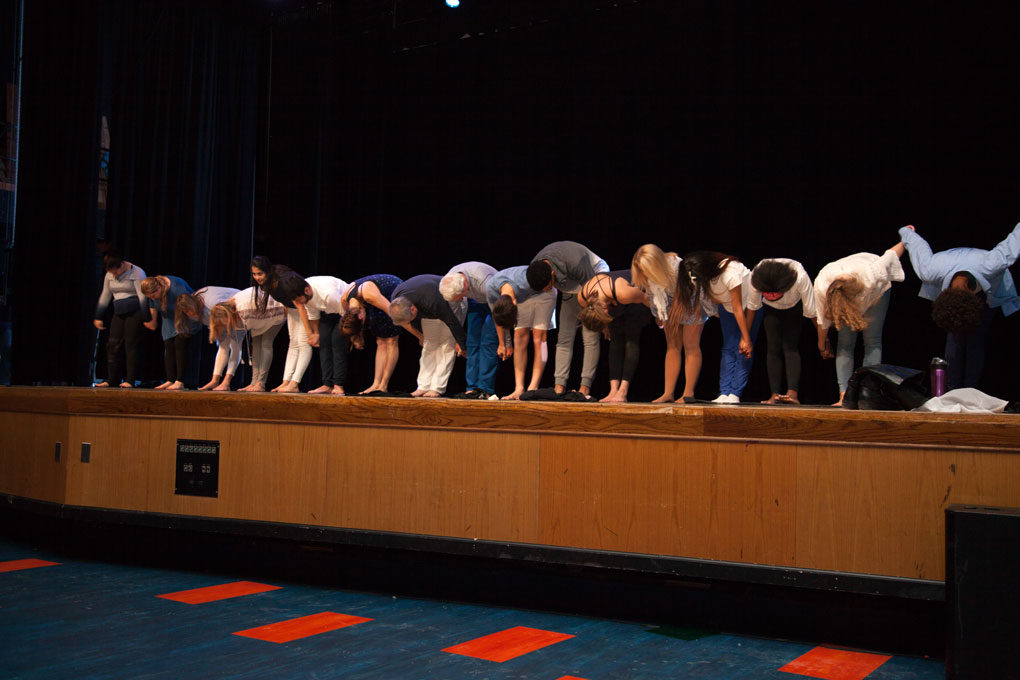 ---
Pics: Lora Karam/Words: Bev Canepari