It's ok to be touchy-feely when you walk into R. Derwin Clothiers; in fact, Andrea Derwin encourages it. Richard Derwin opened R. Derwin Clothiers in the 80s and together he and Andrea now oversee the business, along with Andrea's son Jonathan. When we went in a couple of weeks ago to get styled for our shoot, our hands were in heaven feeling every luxurious fabric Andrea pointed out to us. Cashmere, mohair, baby alpaca, leatha like butta – we touched it all!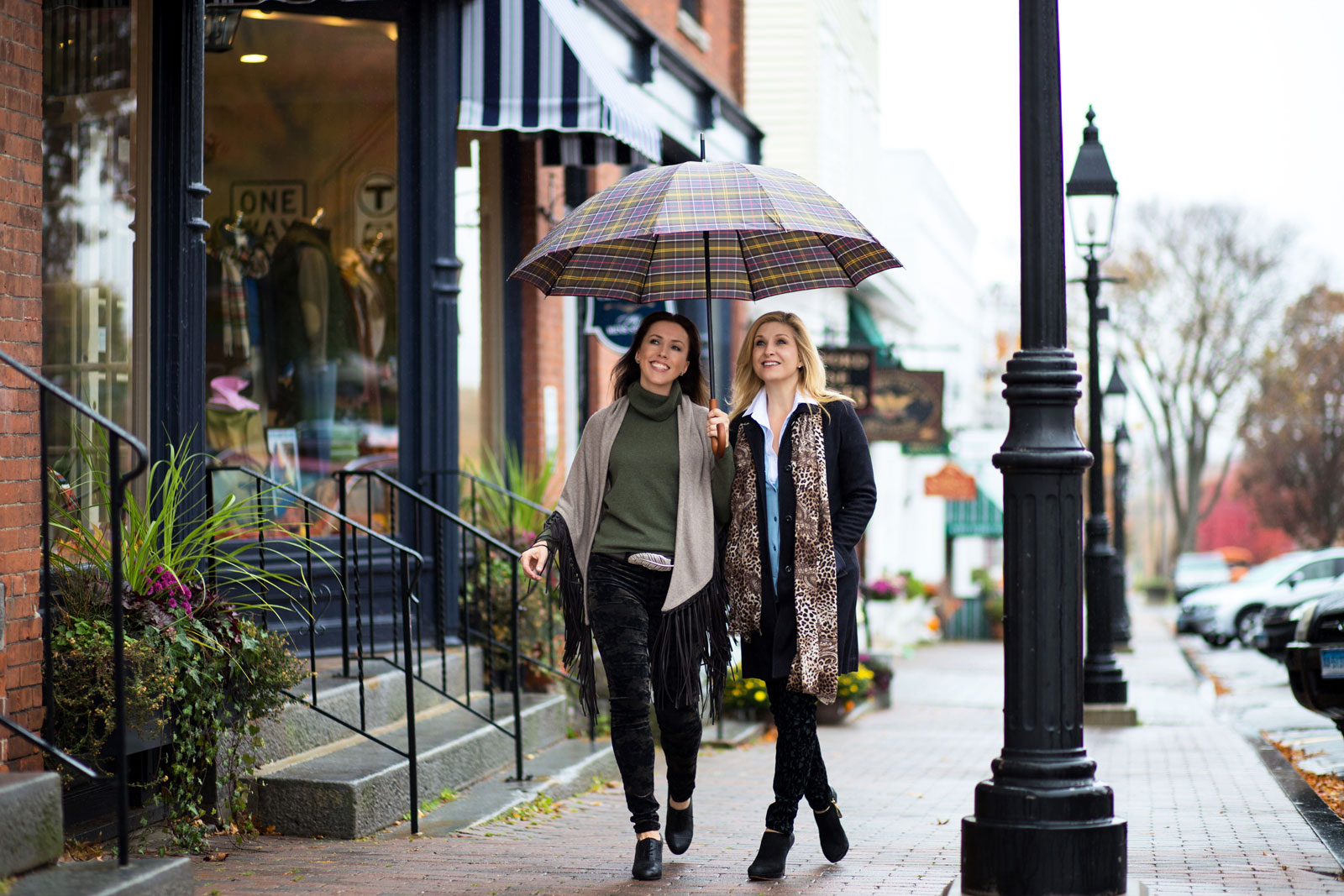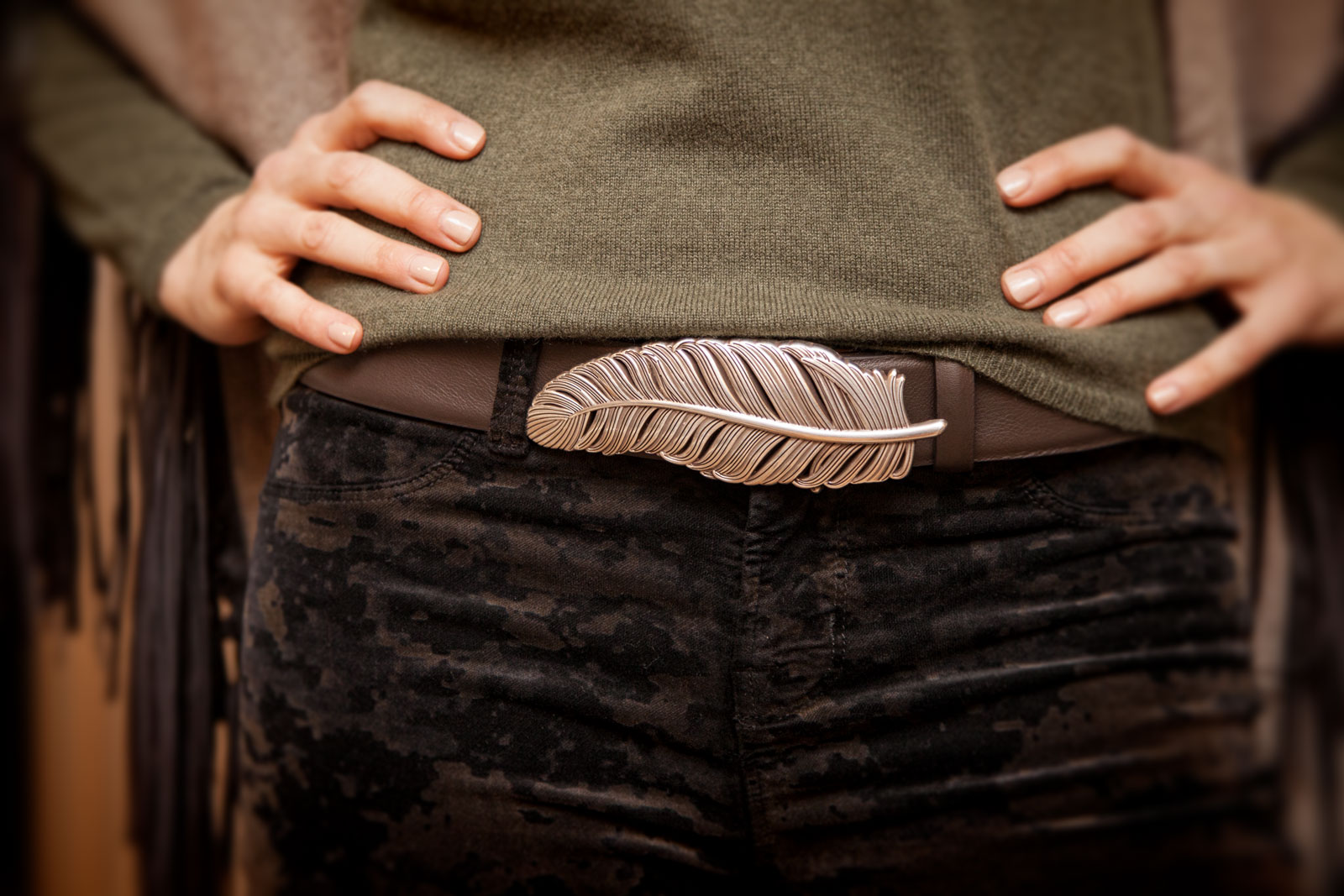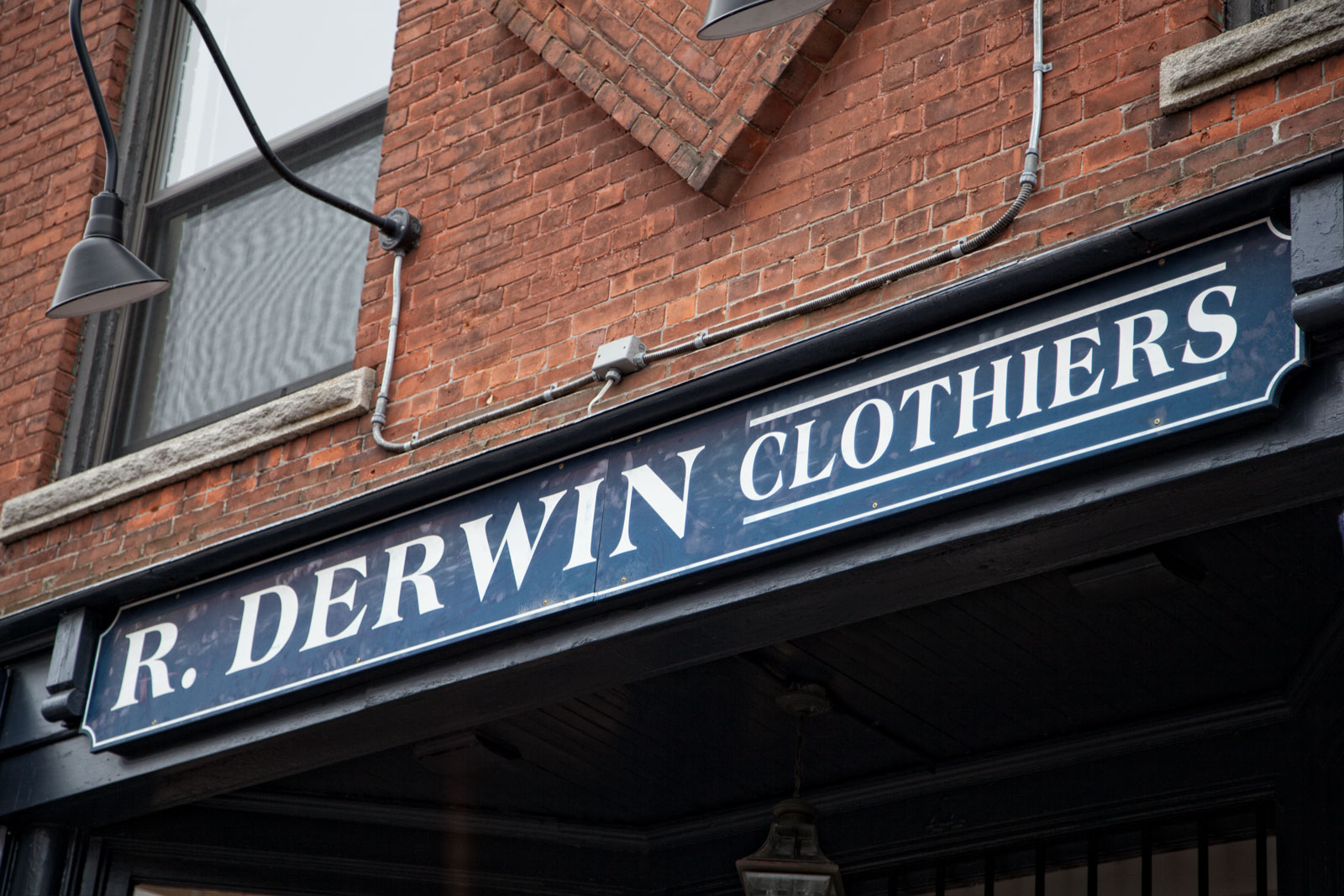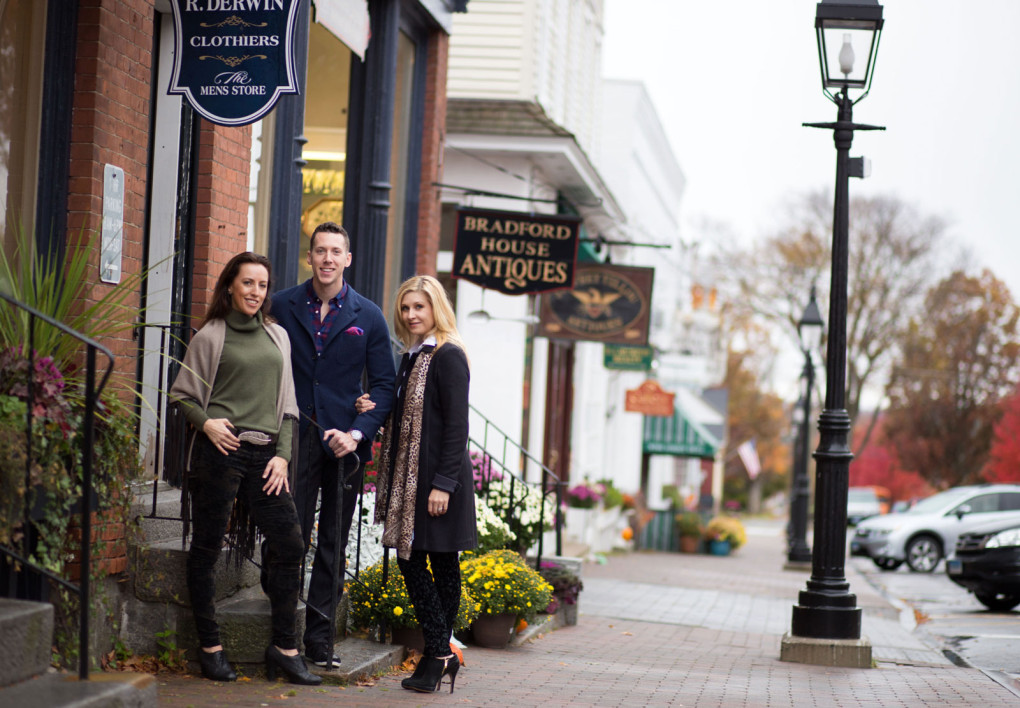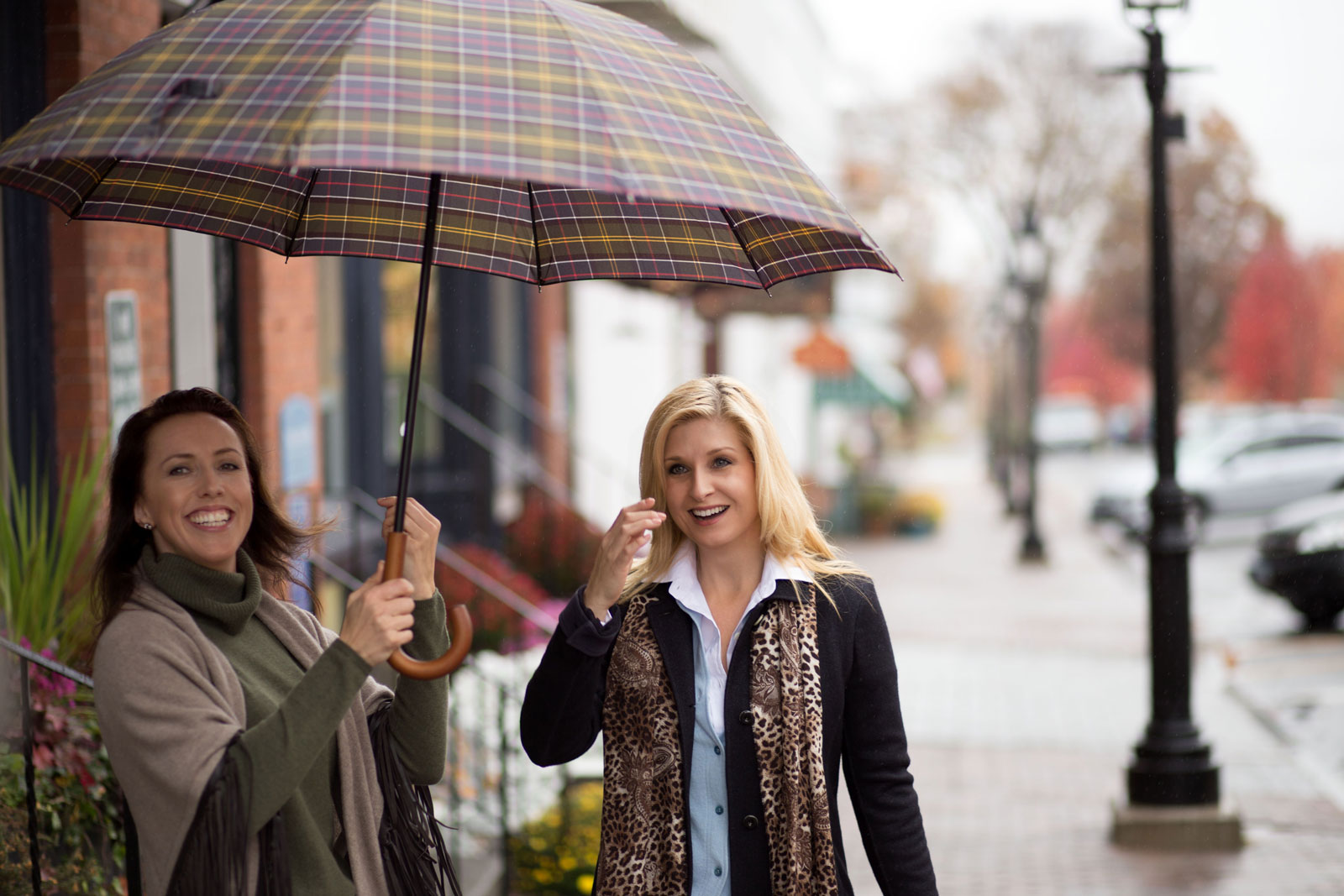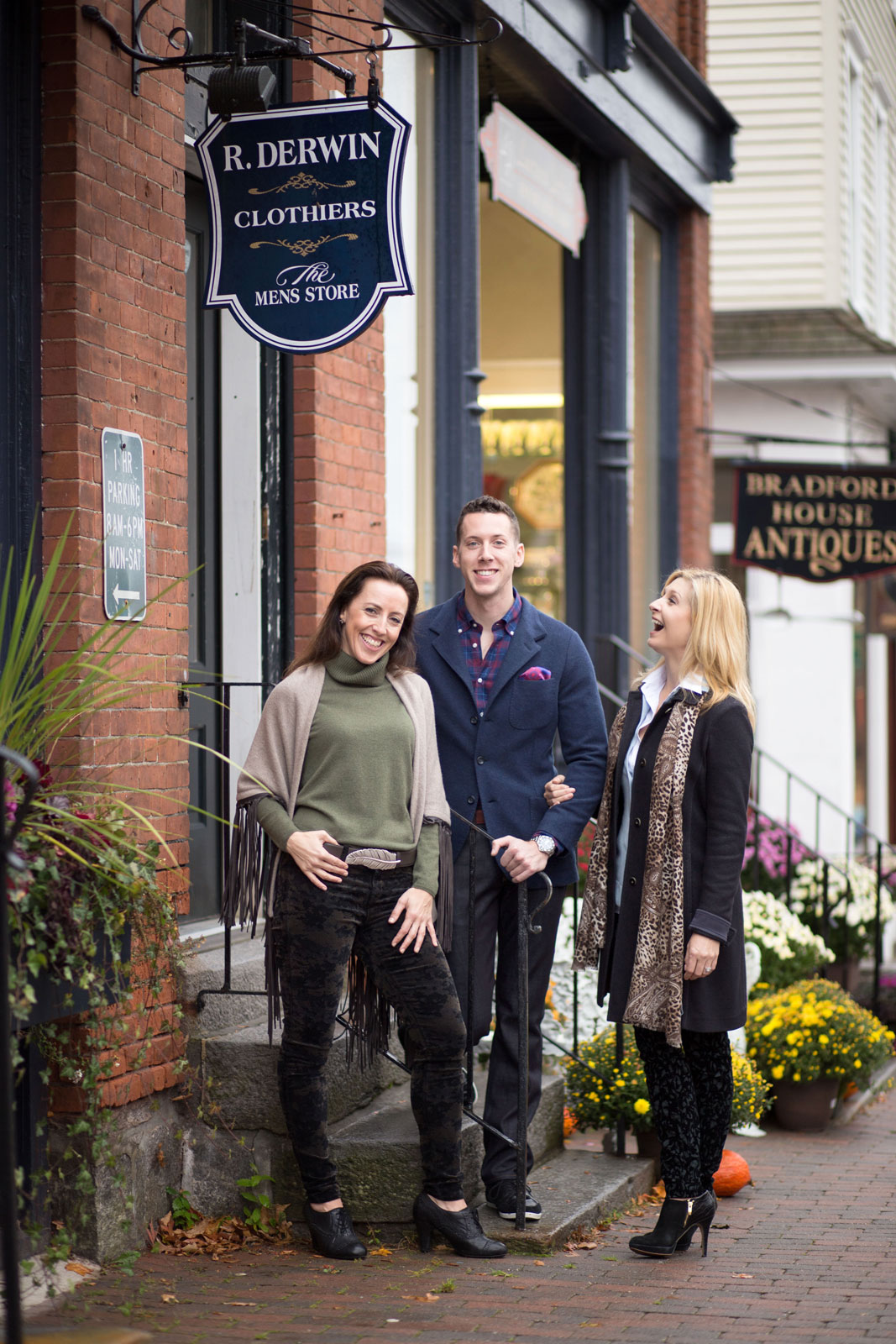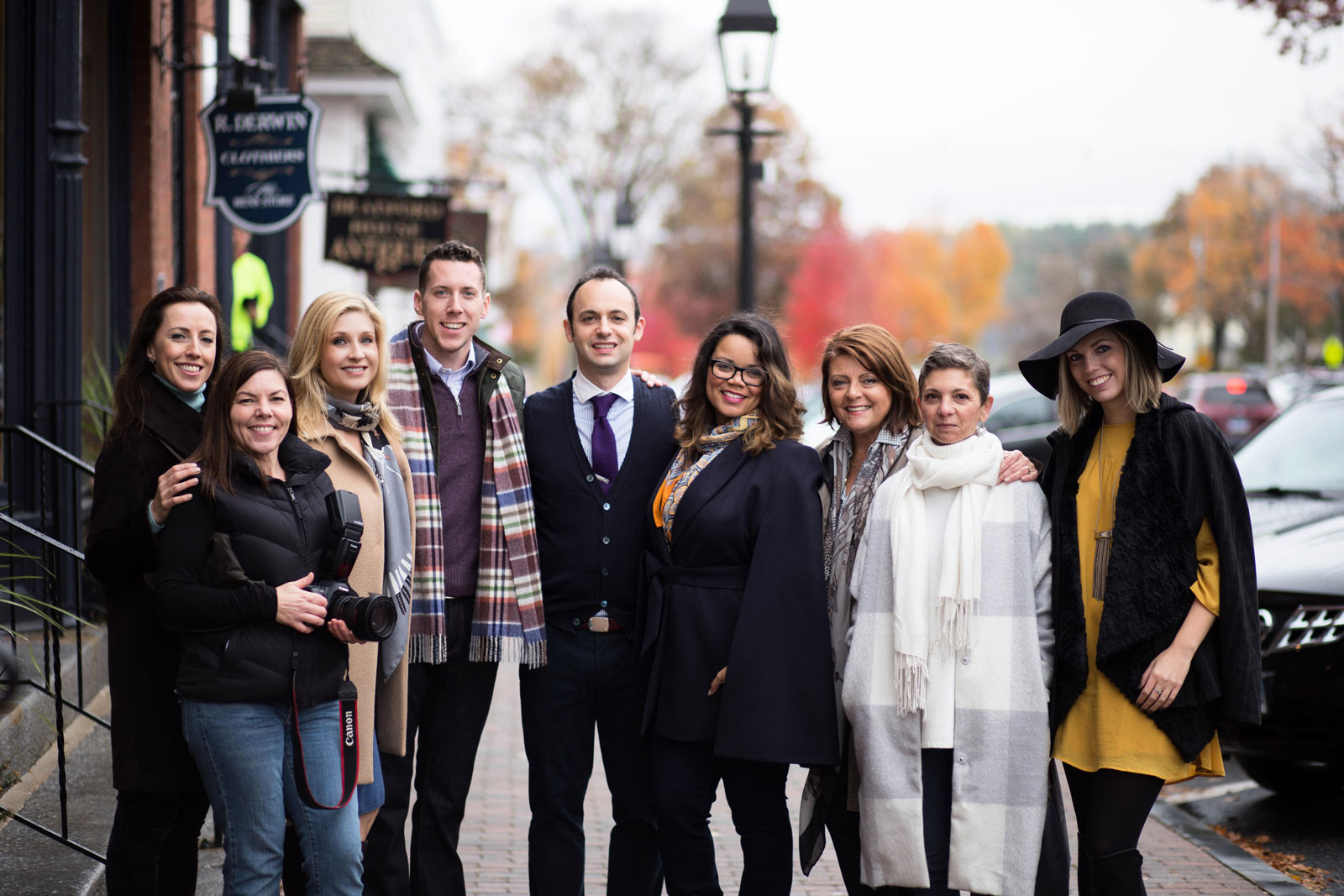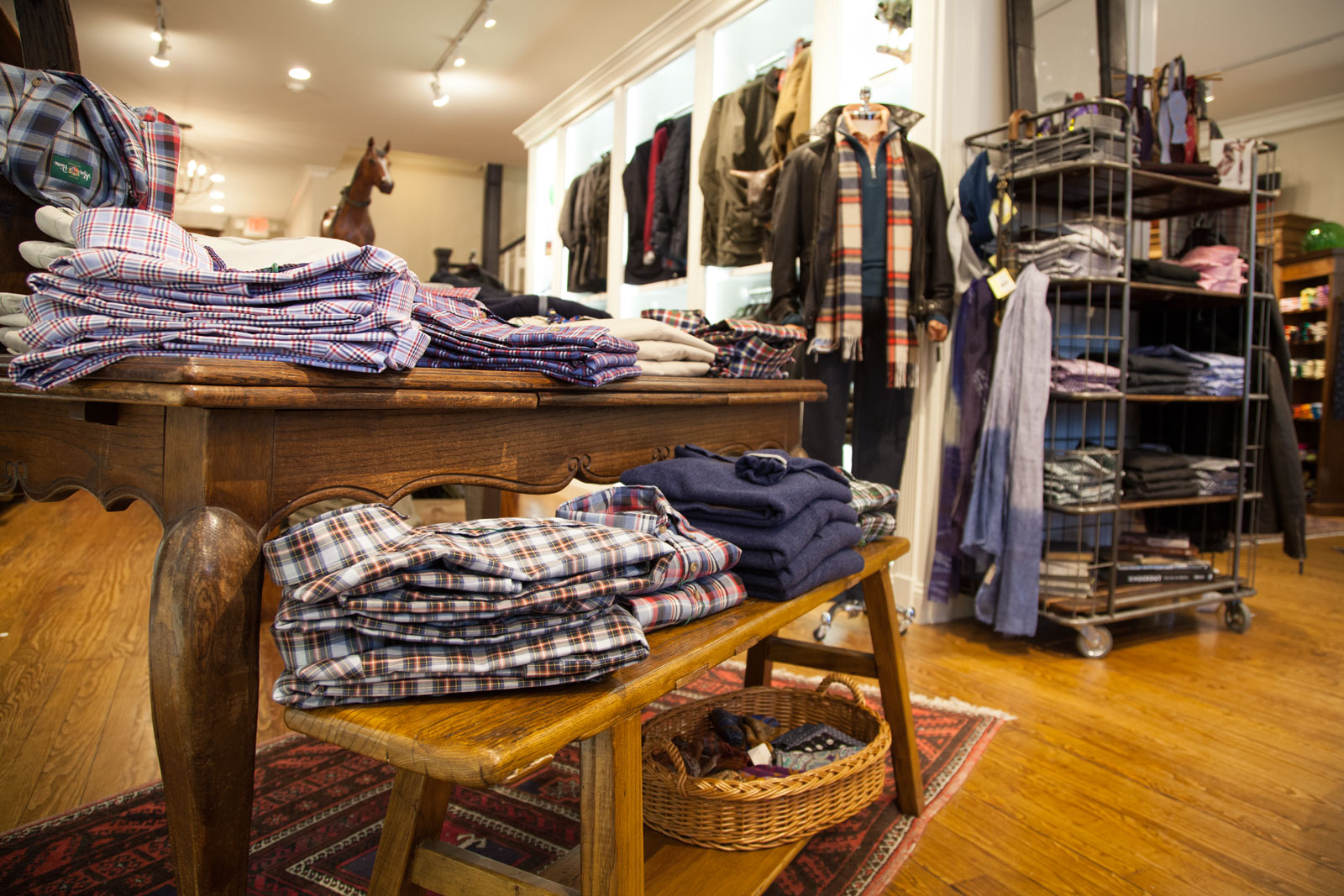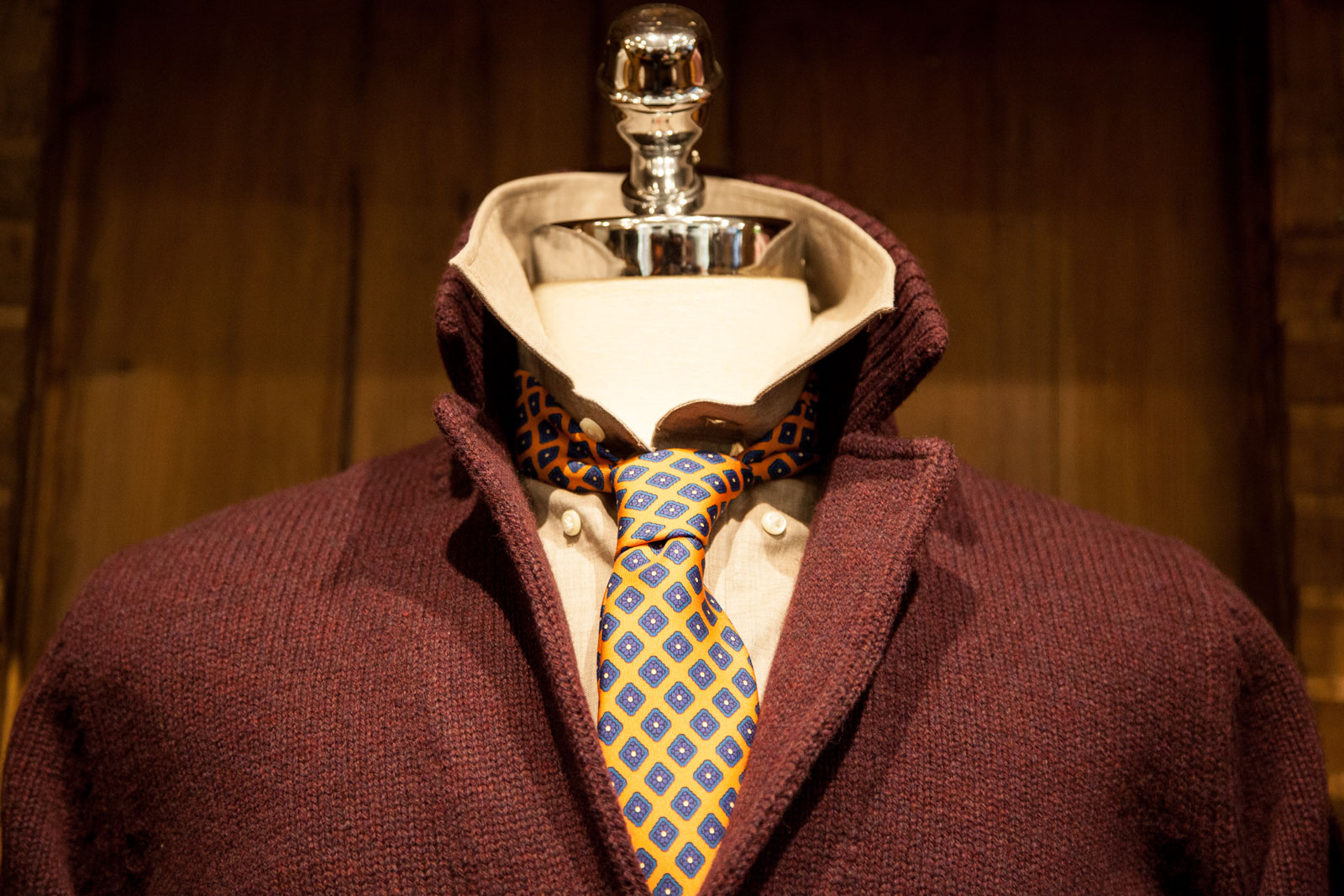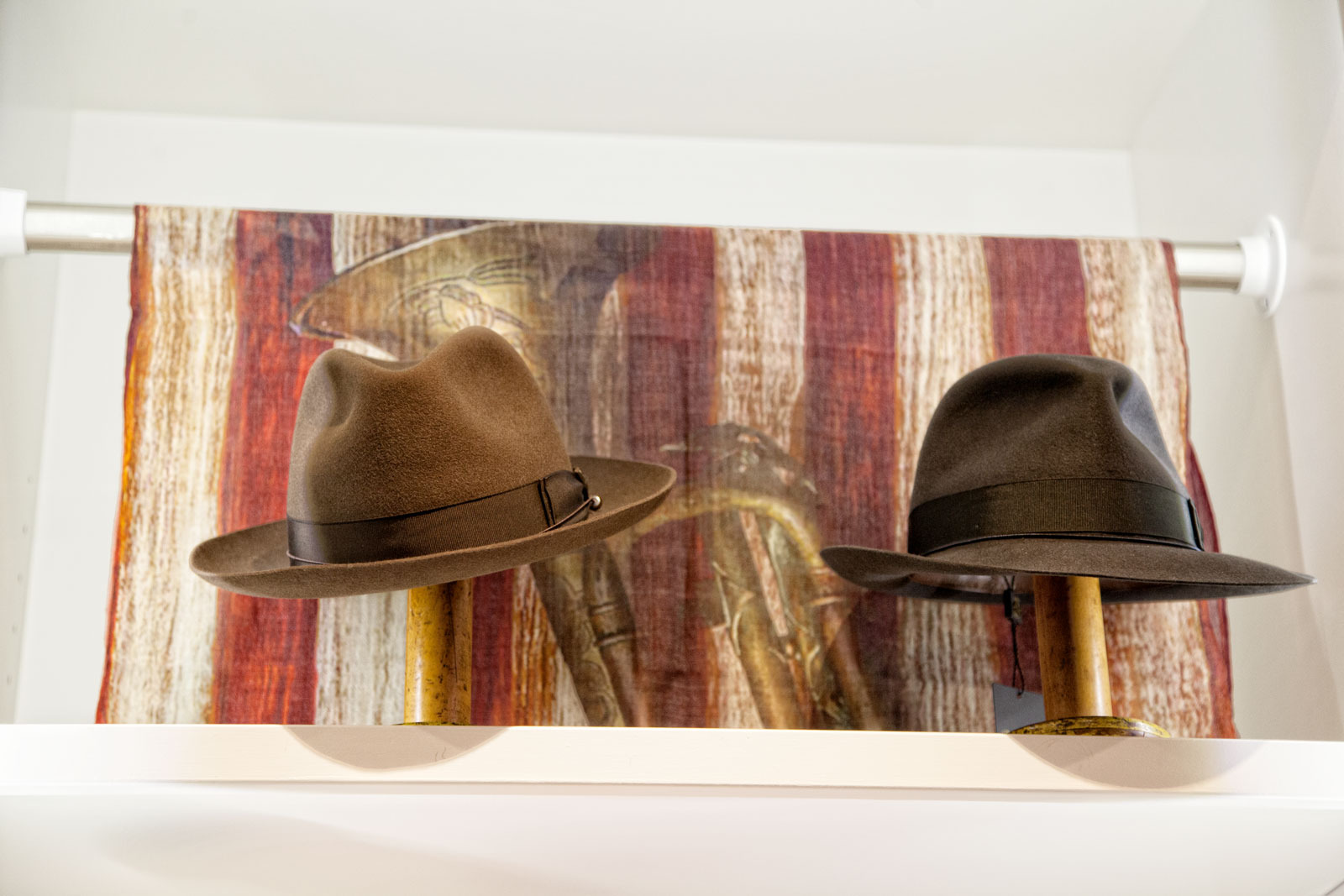 R. Derwin Clothiers
Both the R. Derwin Men's store and R. Derwin Women's store can be found on the picture-perfect West Street in the town of Litchfield. On this particular day, we visited the women's store where Andrea and her amazing team picked two outfits for us each. Somehow they knew I was cashmere/leather fringe girl and Lora was classic shirt/cashmere dress girl.
We wish you could feel just how lush everything is that we're wearing…but until we get touch-and-feel internet, you'll need to take our word for it. The clothing found at R. Derwin is classic and luxurious with some fun and interesting details. Timeless pieces worth the investment.
Back for the shoot we took a moment to chat with Jonathan Wilson, manager and buyer for the R. Derwin Men's store.
We asked Andrea and Richard Derwin a few questions too…here's what Andrea shared with us.
Tell us a little bit about life before opening R. Derwin Clothiers. What did you both do?
We both had careers in fashion, but the real history lies with Richard Derwin. He began his retail career in California waiting on the likes of Cary Grant and Fred Astaire. He worked for Bloomingdales in its glory days developing the men's business and later for Federated Department Stores where he was in charge of product development. He was a consultant in Europe and lived in Florence, London, and Istanbul. He was president of Pierre Cardin. He purchased a 2nd home in Litchfield in the early eighties and decided one day to retire from corporate life and open a business in the center of town. Richard and Andrea married and together built what is today R. Derwin Clothiers. Jon joined the business and the rest is history.
What makes R. Derwin unique?
The store ambiance, a wonderful staff and purposefully curated merchandise with an unwavering point of view. We are classic with a twist—- elegant and timeless.
We understand you have a large number of repeat customers, actually, we know because we met some while we were getting styled for the shoot.
The shopping experience in our stores is fun and comfortable with exceptional customer service and a very knowledgeable staff. Many of our customers periodically stop by, just to hang out or say hello.
What single piece do you think every man/woman should have in their closet?
That's easy—a perfectly tailored navy blazer.
Tell us a bit about the lines you carry in the women's store.
Our specialties are cashmere and European clothing with an emphasis on quality and sartorial design. We carry lines, but we create our own mixes for a very specialized assortment.
Tell us about your special connection with Scotland.
Mr. Derwin owned a sweater factory in Hawick, Scotland and we have maintained personal friendships and business connections with many of the factories that are still producing.
Favorite Season?
Fall– because, "It's Sweater Weather!"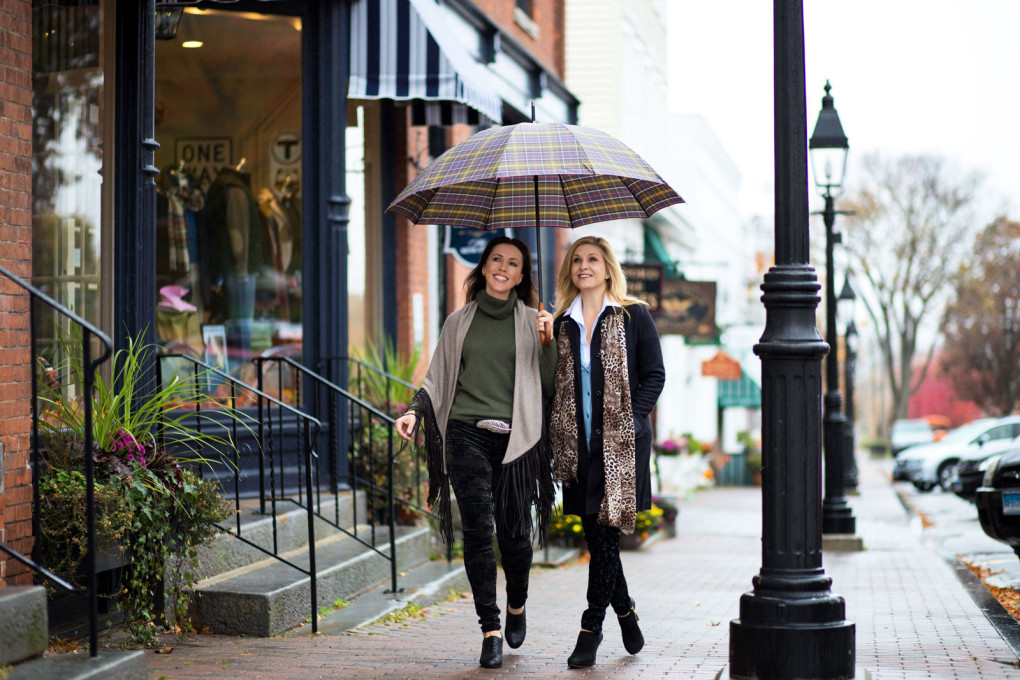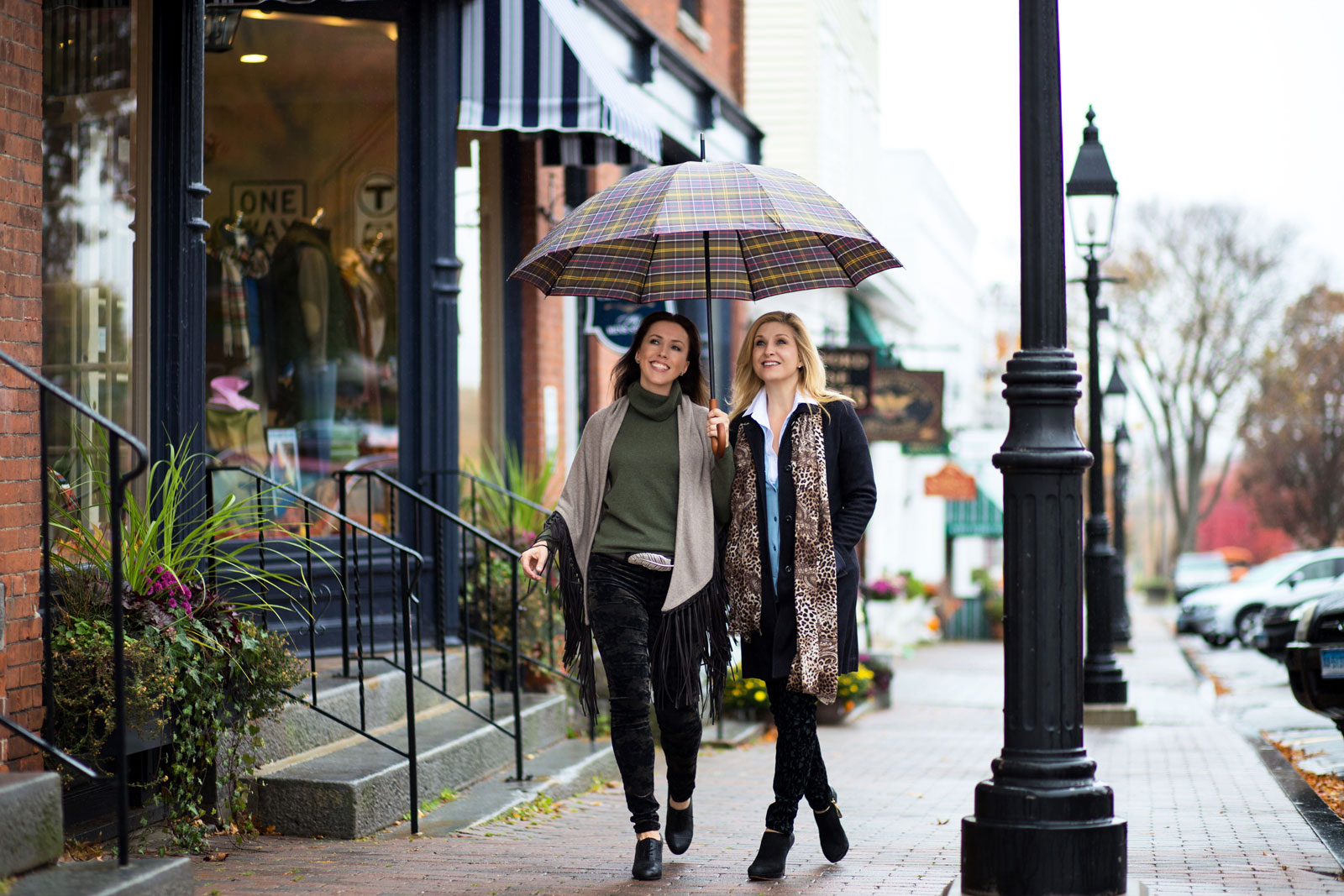 Lora is wearing a Columbo "Lady Coat" in black, Mely's "Cardigan with Collar" in light blue, R. Derwin stretch shirt in white and J Brand "620" mid-rise super skinny jeans in olive brocade. Bev is wearing Rani Arabella Cashmere & Leather Fringe Shawl in taupe, Johnstons Roll Neck Sweater in loden, J Brand "815" mid-rise super skinny jeans in olive camo and W. Kleinberg Belt.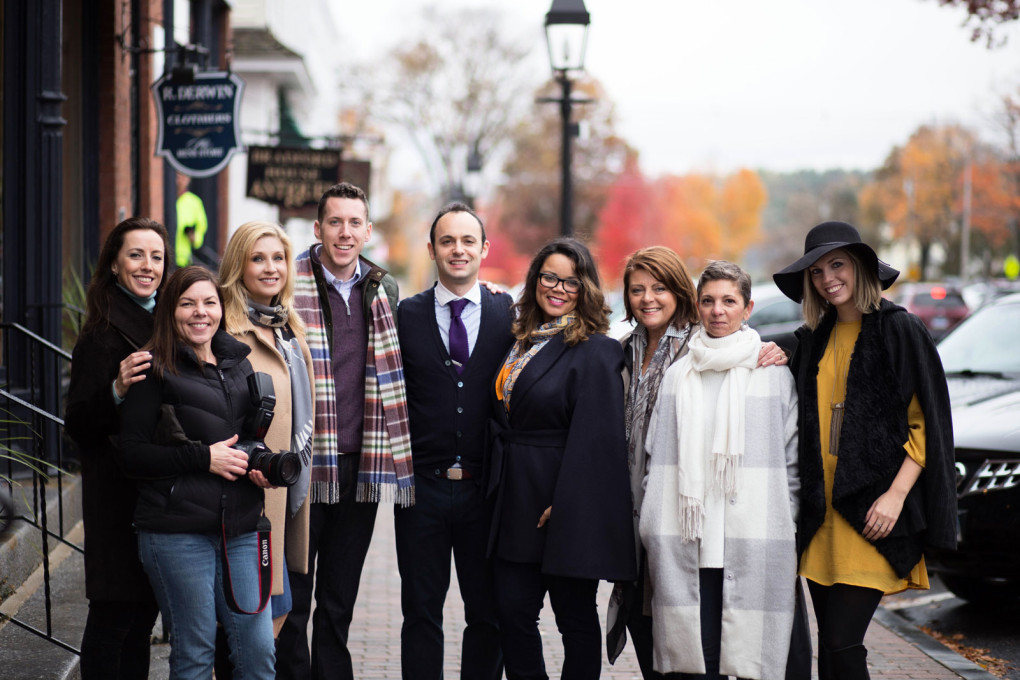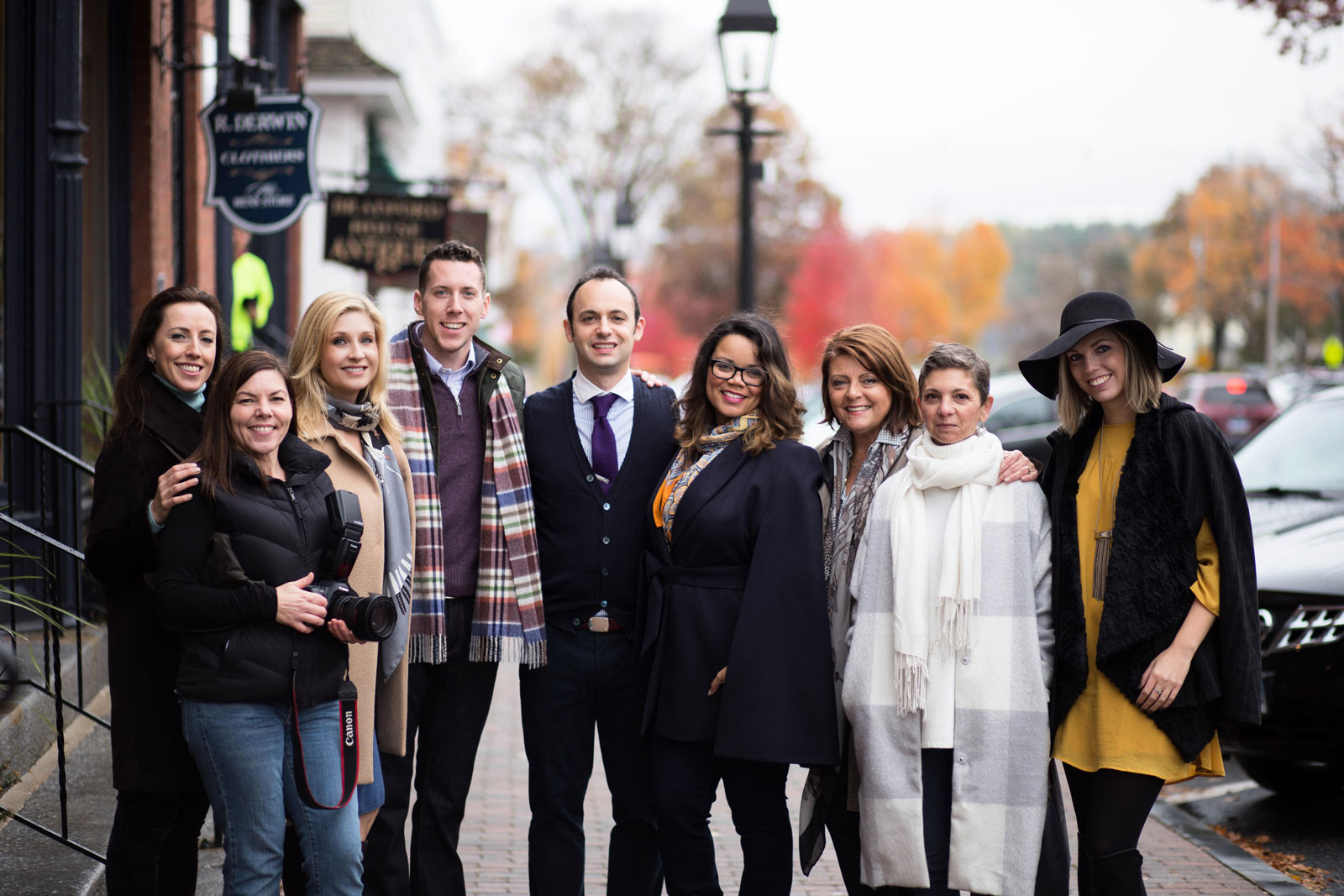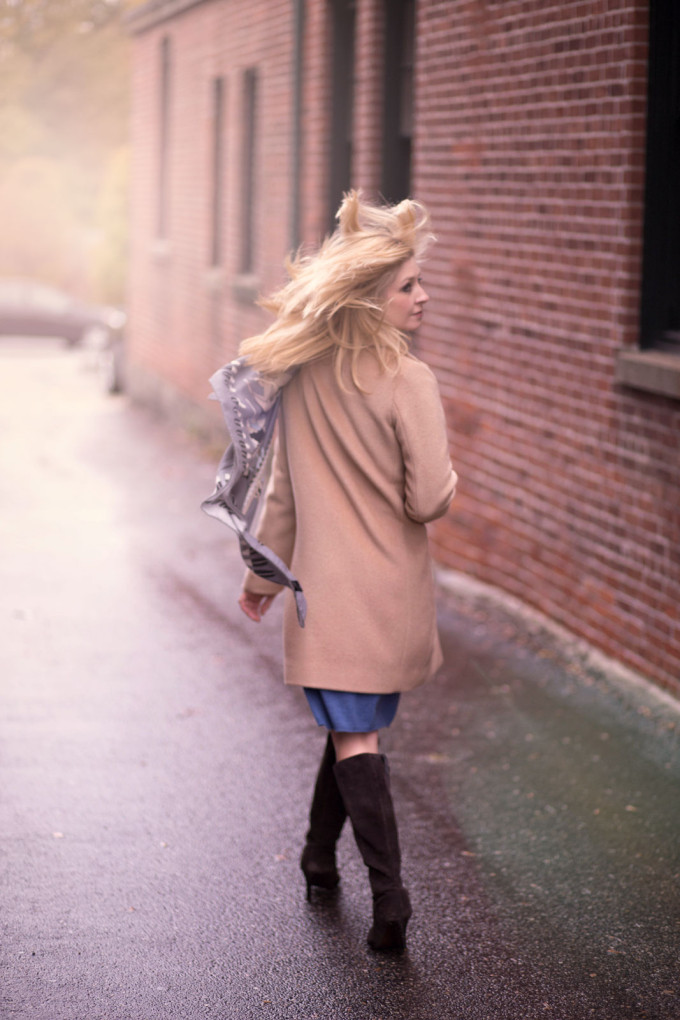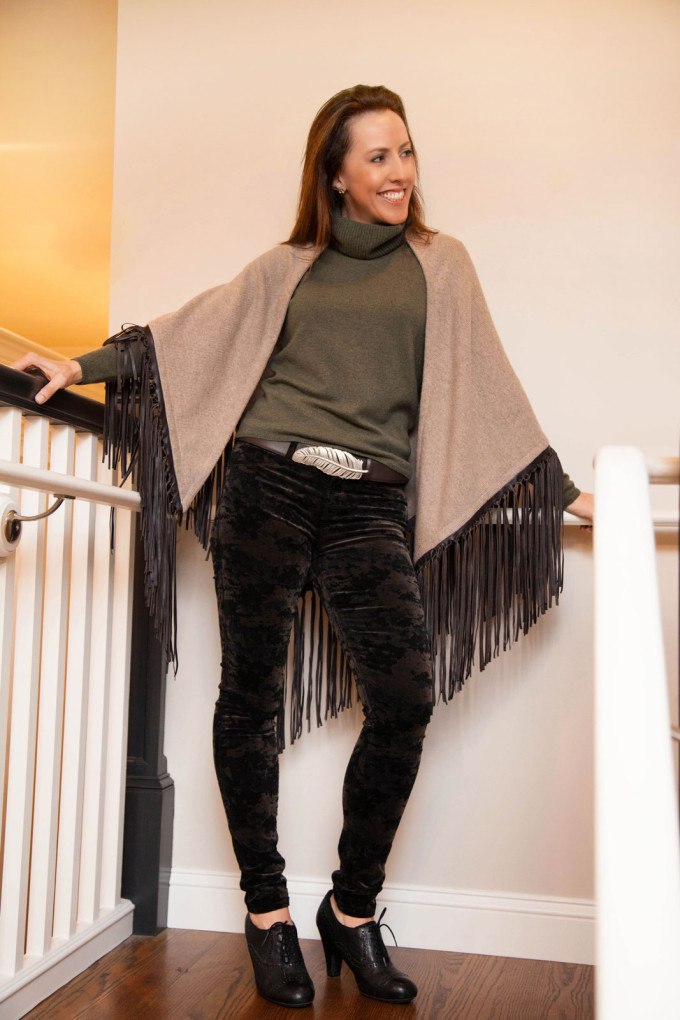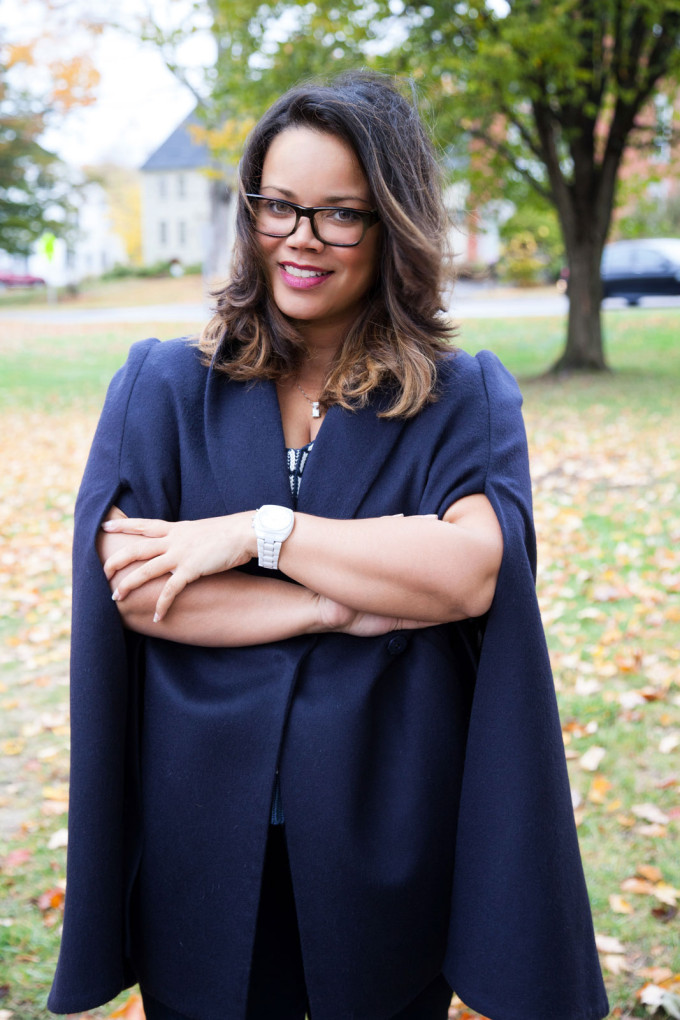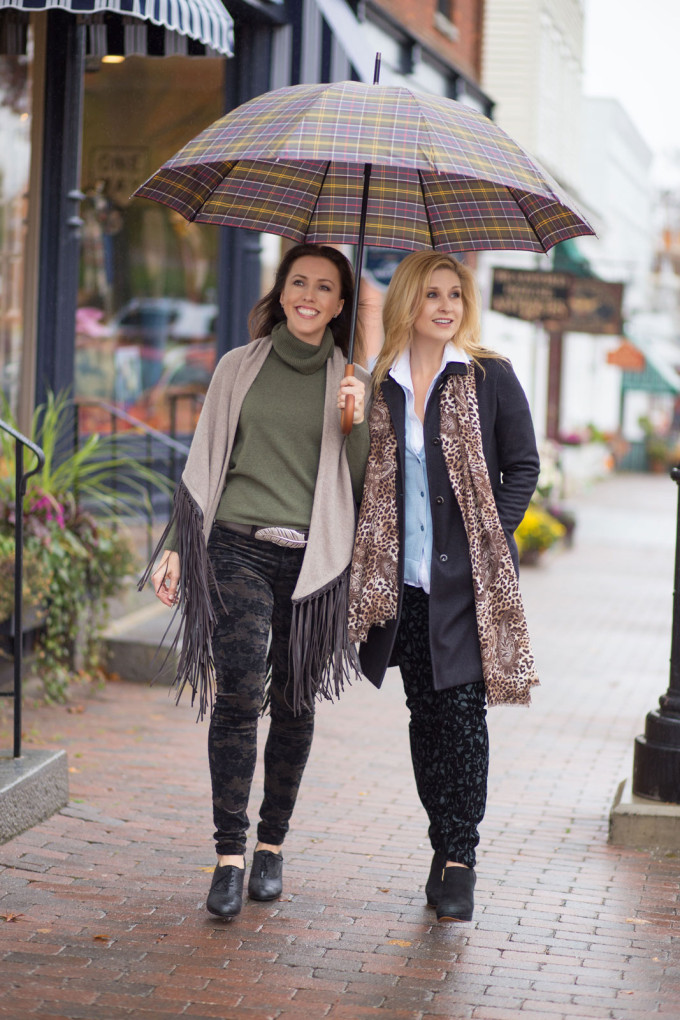 ---
Visit R. Derwin's website, Instagram, and Facebook page and then head to their store at 33 West Street, Litchfield, CT
Thank you to the entire R. Derwin team for your styling expertise and for putting up with our silliness while shooting. You all rock!
Special thank you to Ryan Kristafer and Kimberley Locke!
Article by Beverley Canepari. Photos by Lora Karam, Tim Lenz, Sarah Rice. Video by Tim Lenz, music by BenSound.
Follow my blog with Bloglovin