Sportsmen's in Bantam is another perfect example of why we started blogging about businesses, life, and people in Litchfield County. It's a store that we have driven by a great many times and thought, "We're not sportsmen, there can't be anything for us in there." WRONG!! We were honestly quite blown away. Apologies to those who were already in the know, but we feel like we've made a great discovery! We can't wait to share! Read on…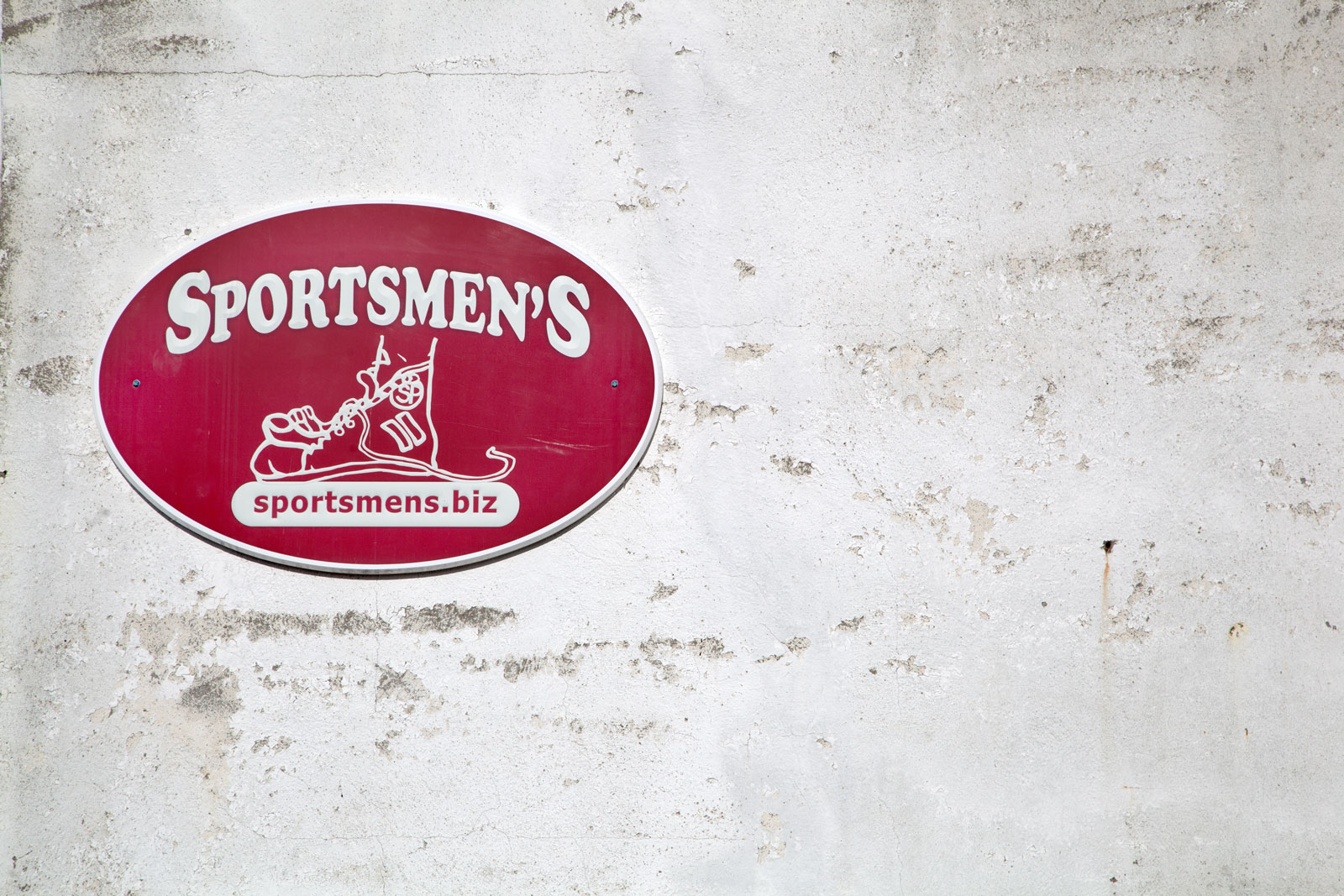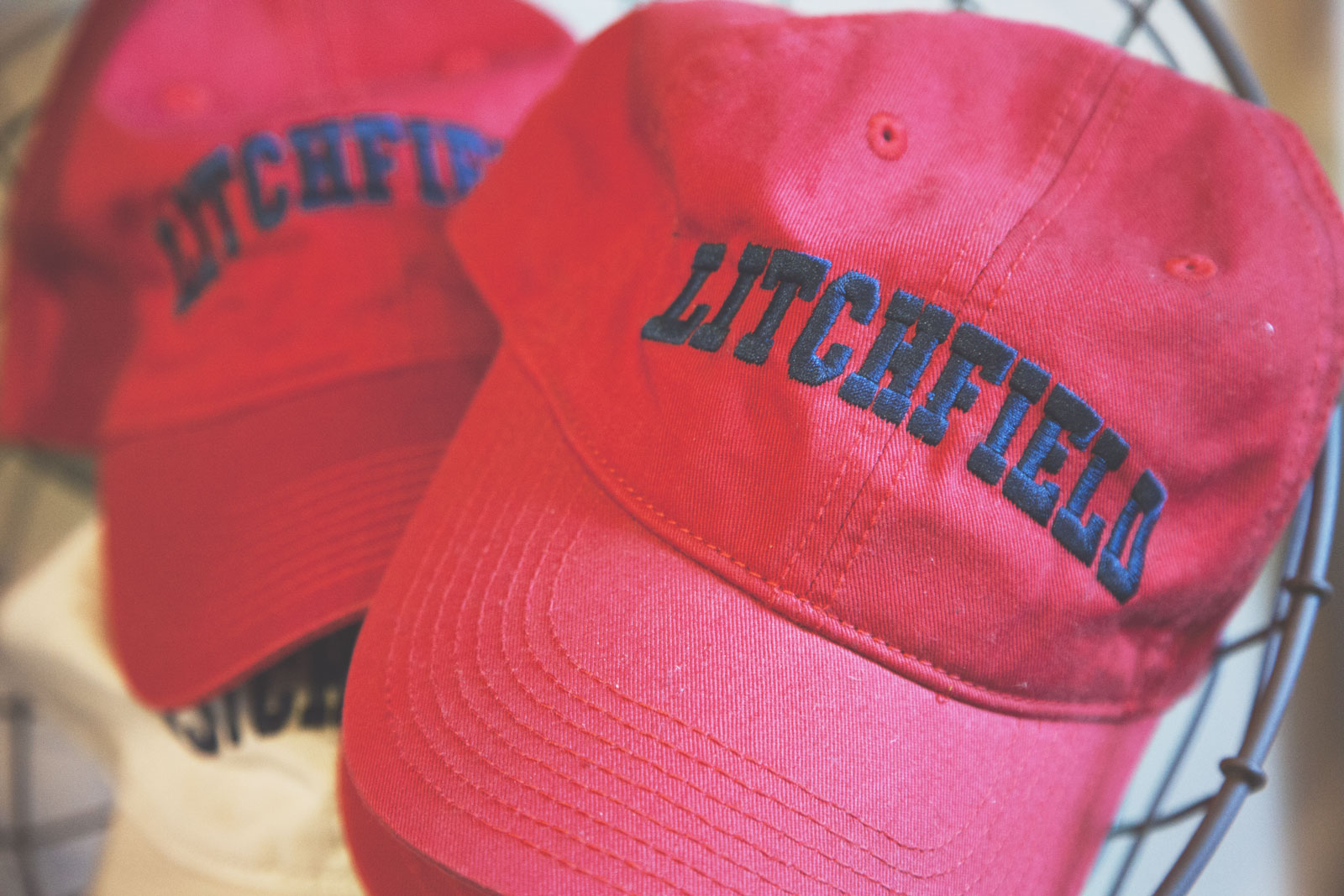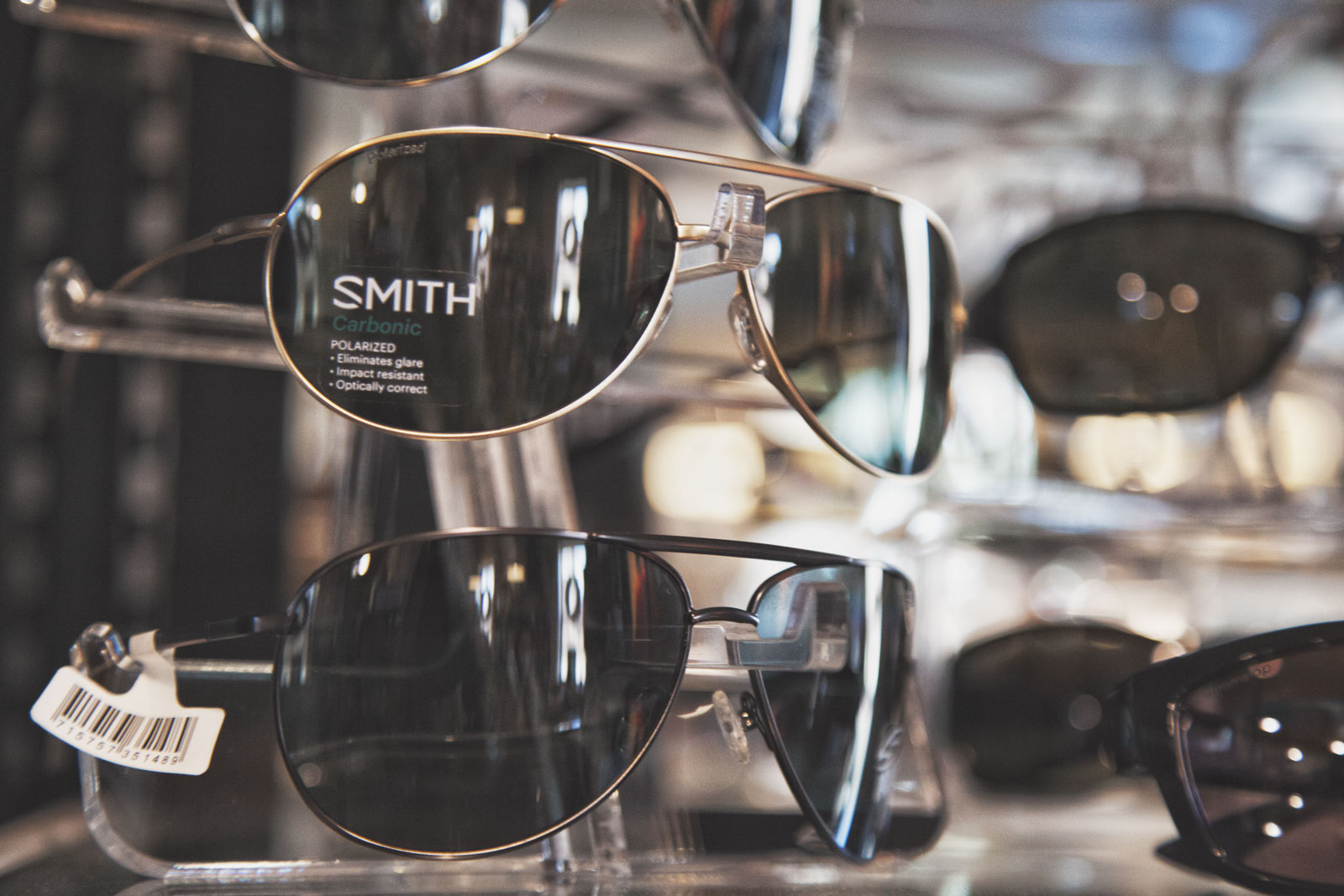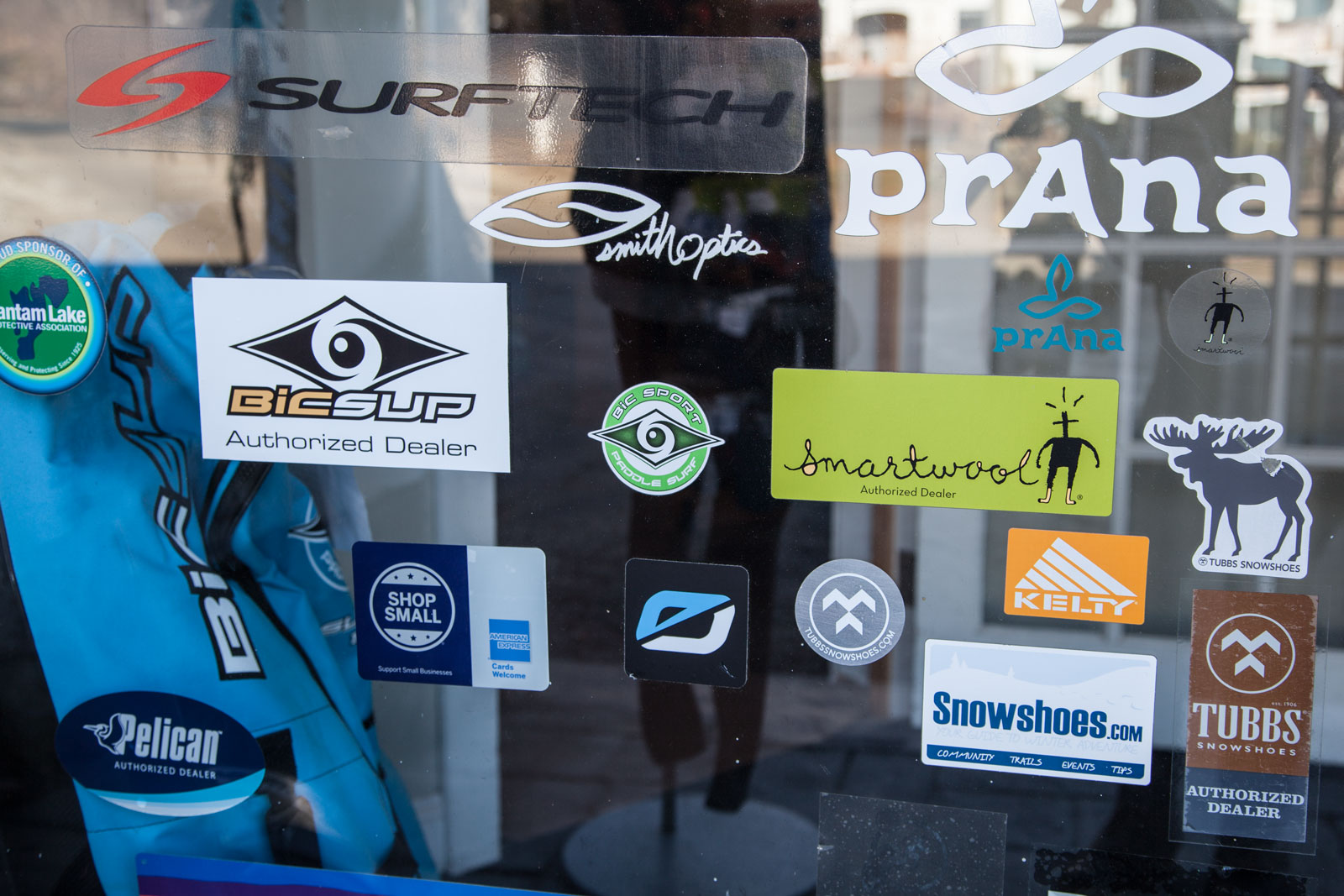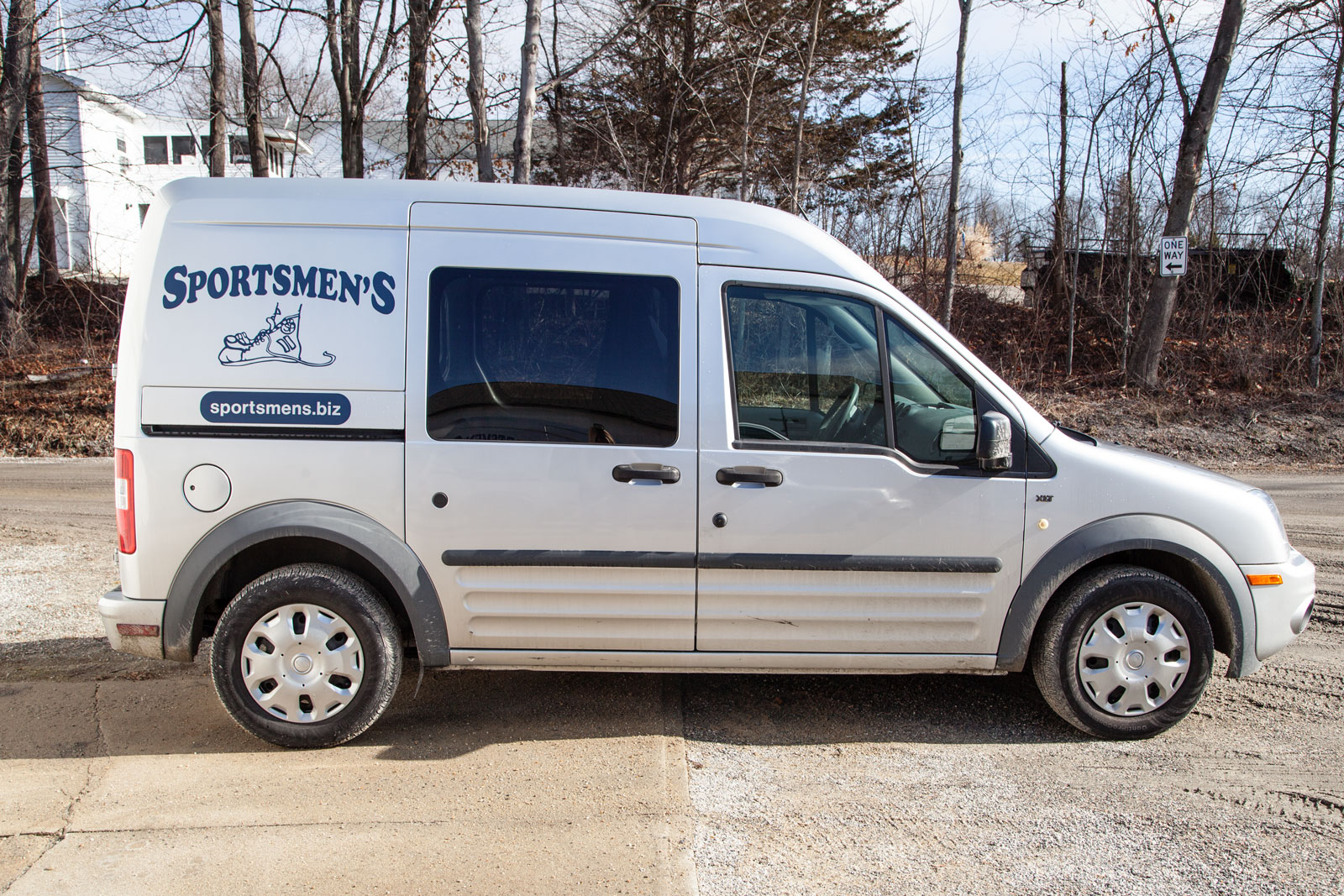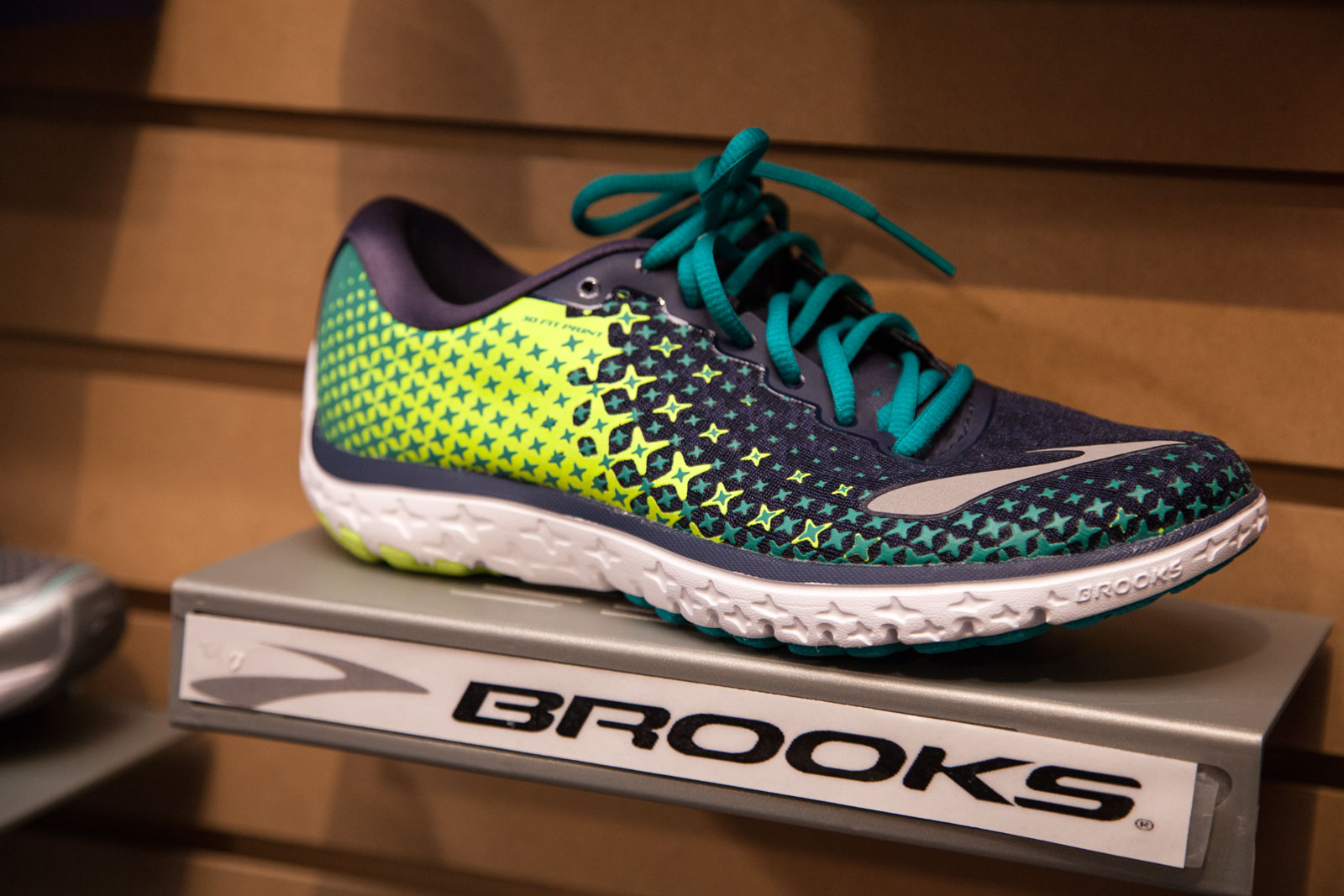 Post sponsored by Sportsmen's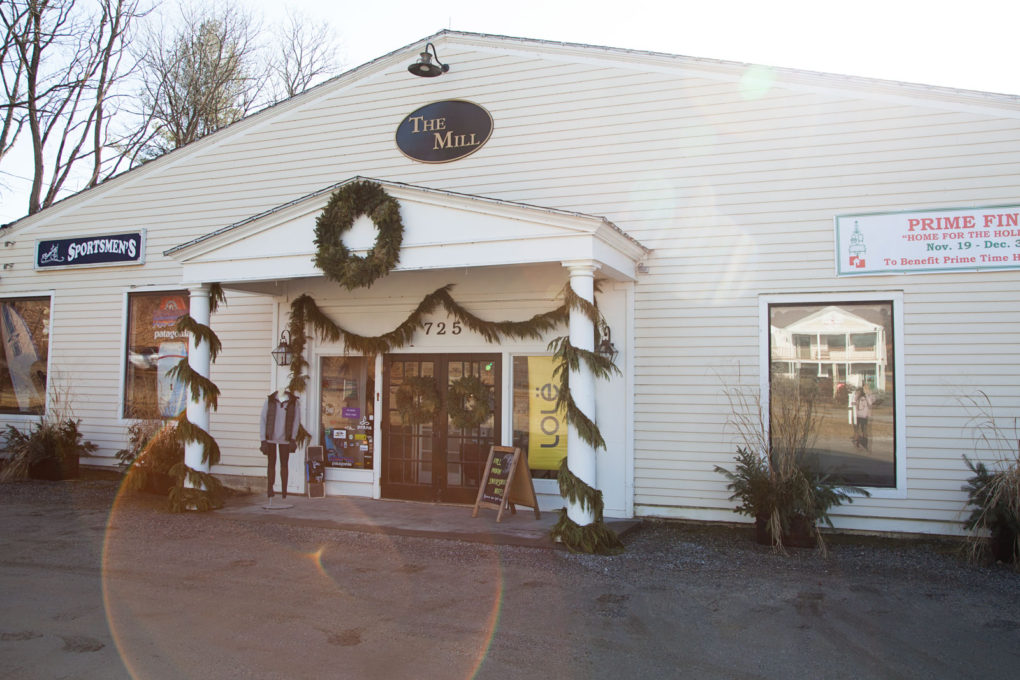 Sportsmen's motto is simply "get outside" and we couldn't agree more. Communing with nature is good for the soul, and who can't use a little soul lifting? As you may now have guessed, Sportsmen's carries everything you (men and women) might need for an active lifestyle. All the kit for a good hike, a casual walk, or whatever floats your boat…oh and speaking of, kayaks and paddleboards too.
Not only a general sporting goods store, Sportsmen's is also an outdoors boutique with apparel & footwear such as Patagonia, Prana, Kuhl, Lole, Sorel, Solomon, Keen, Merrill, Smartwool, and Farm to Feet.
Sportsmen's has been in business for over 40 years. The Cherosnick family owns the business and moved its location to Bantam five years ago bringing the store a new lease of life. We'll hand it over to Jenn and Jay Cherosnick to tell us more…as we shop!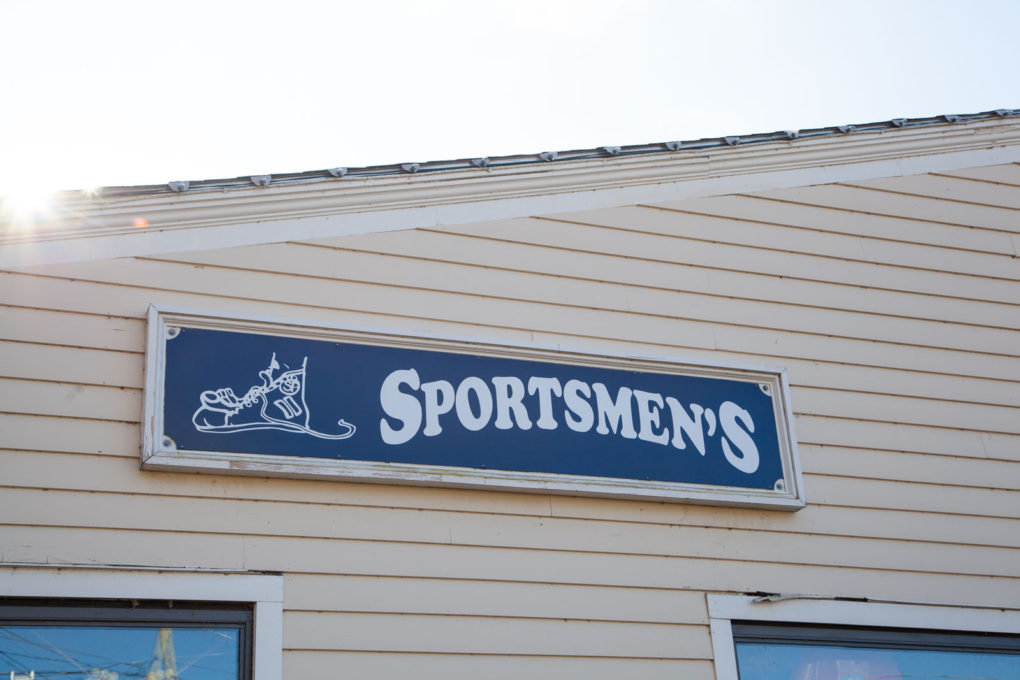 Tell us a little bit about the history of Sportsmen's…
Jay's parents purchased Sportsmen's Paradise in 1974 from the Gainum family. The store was then located in Torrington. In the coming years, they sold the business, got it back again, and then went on to open locations in Winstead and Litchfield as 'Sportsmen's of Litchfield'.
What many people don't realize, is that Sportsmen's is a wholesale team dealer. We outfit public and private schools, colleges and universities, corporations, and little leagues with everything from uniforms to full gymnasium installations.
When we purchased the building and moved the business to Bantam in 2011, we knew retail needed a face-lift. We paired down our team sport offering, realizing we couldn't compete with the selections offered on-line and in the big box stores and grew the outdoor lifestyle vision we had for the shop. We have been successful and having so much fun with it since.
The business has evolved a great deal in forty-three years, and we will continue to evolve.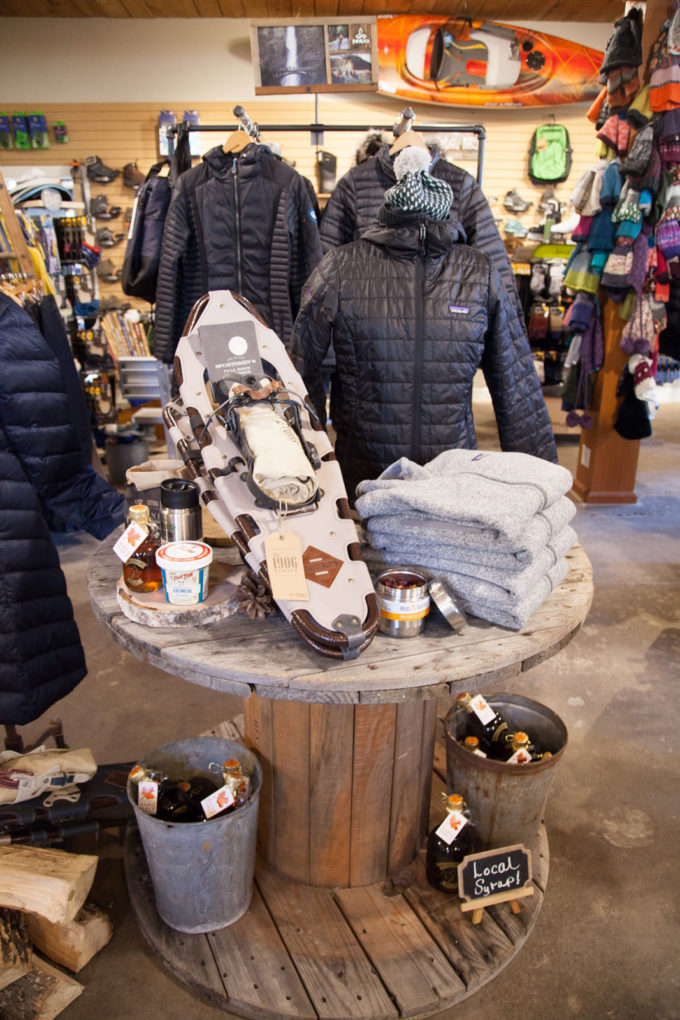 Sportsmen's sells and rents kayaks, SUP (stand up paddleboard) and snowshoes, plus they offer classes and clinics to help you improve your skills.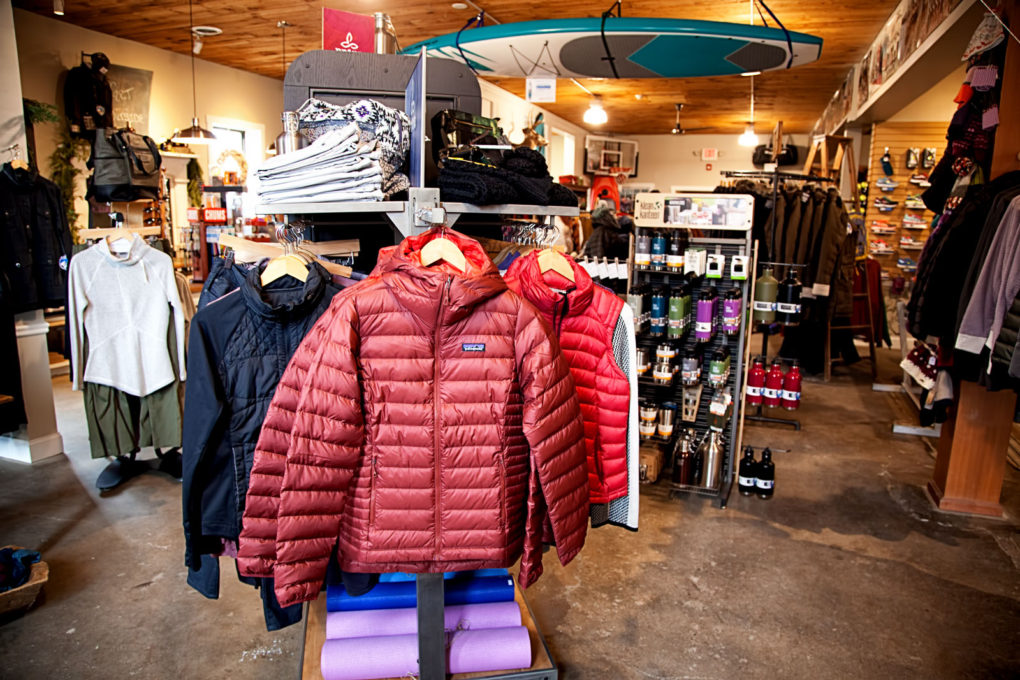 Jenn and Jay Cherosnick
Fifteen years ago, we didn't exactly see ourselves taking over the family business, calling Litchfield home, and raising three daughters. We both graduated from UMASS, Jay in '01 with a degree in Sport Management and myself in '02 with a degree in Apparel Marketing, oddly enough degrees very fitting for what we do now, but that was completely unintentional! After graduation, we spent a great deal of time out west; skiing, hiking, camping and just driving…we loved it. We would have been happy to call any one of those towns we happened upon home.
When the opportunity came for Jay to become involved in the family business, we decided that there was a great deal of possibility that came with that…and the rest is history.
Still today we love to take the kids out west, and prefer a National Park to a theme park any day…and so do our kids!!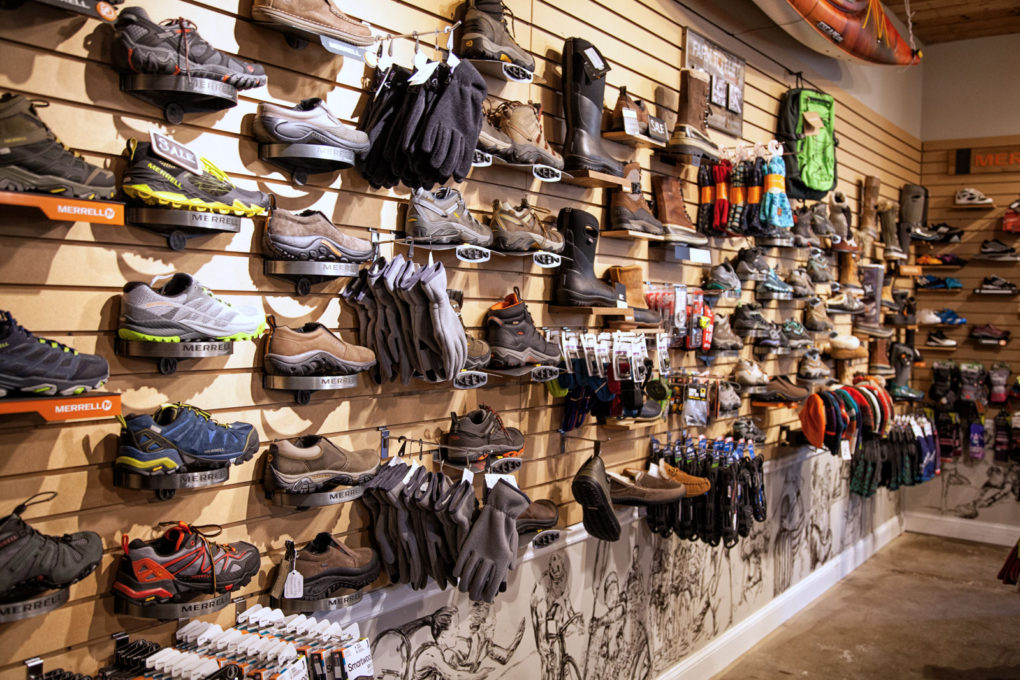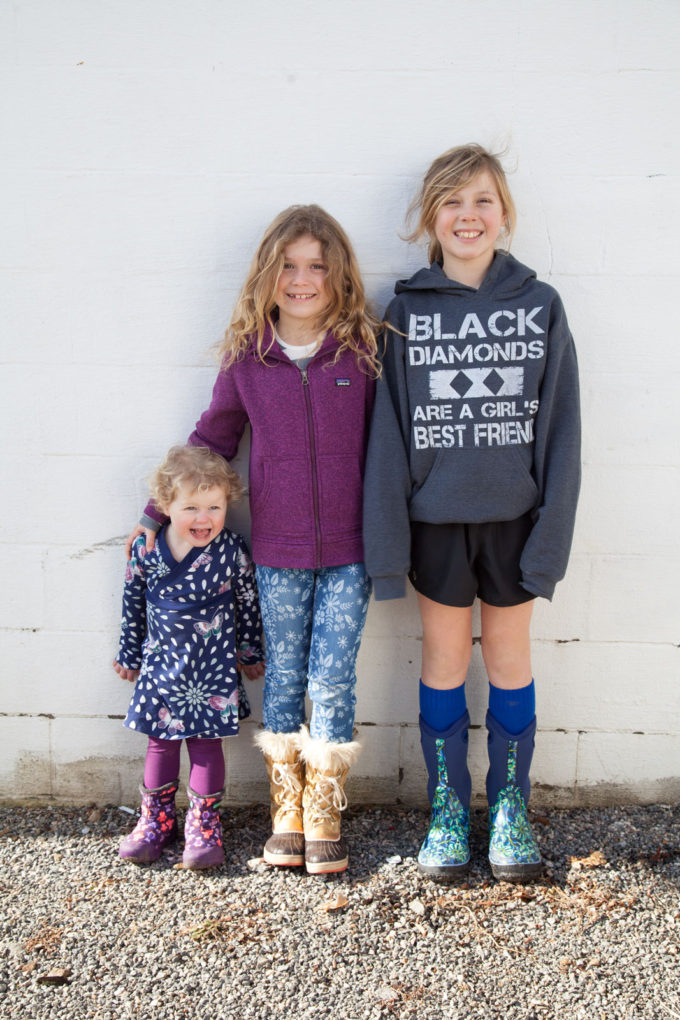 Vail (almost 2) Levi (7) Radley (9)
Any favorite
family hikes in the area?
When you have three kids, it is rare that you find something that everyone can agree upon. All three love the Boardwalk 'hike' around Little Pond. The walk is approximately a mile, a perfect distance for little legs, and there is always something new to see…kayakers coming up the Bantam River, a Blue Heron, or cattails along the path.
The Pinnacle in New Preston is also a favorite! It's a fun hike…and the view of Lake Waramaug from the top is pretty amazing any time of the year.
The girls also like hiking the trails of Mohawk Mountain State Forest…almost as much as they like skiing it!
Bear Mountain in Salisbury, is a favorite of our oldest, Radley, who is nine. The hike is part of the Appalachian Trail System…it's a more challenging hike for the kiddos, but well worth the journey! This summer, Rad, and Jay plan on hiking the AT southbound from Cornwall to Kent with an overnight in a lean-to…will keep you posted on this adventure!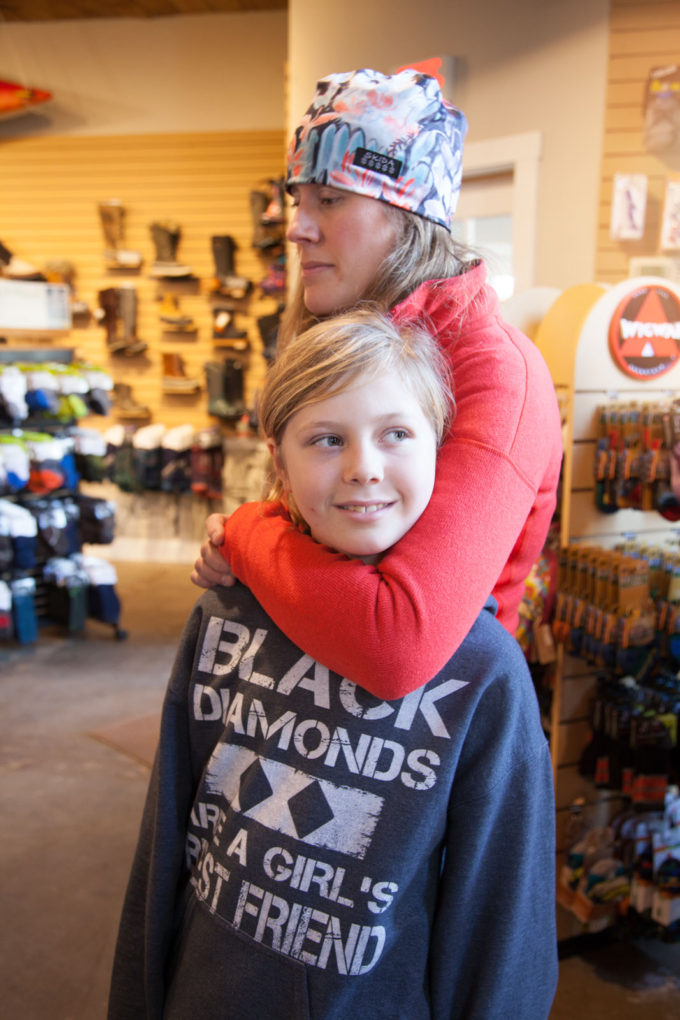 What services do you offer?
We'll do anything…well, almost anything 😉
I would have to say racquet stringing is our most popular service…our stringing machine is put to good use all year long. In the winter we sharpen skates, offer snowshoe tours, both public and private, and offer on-snow demos for the local carnivals.
Boats keep us busy in the summer, between guided tours and deliveries, there's never a dull moment! Our store manager, and renaissance woman, Lester, is a certified SUP Yoga instructor and she offers public and private classes on Bantam Lake in the Summer.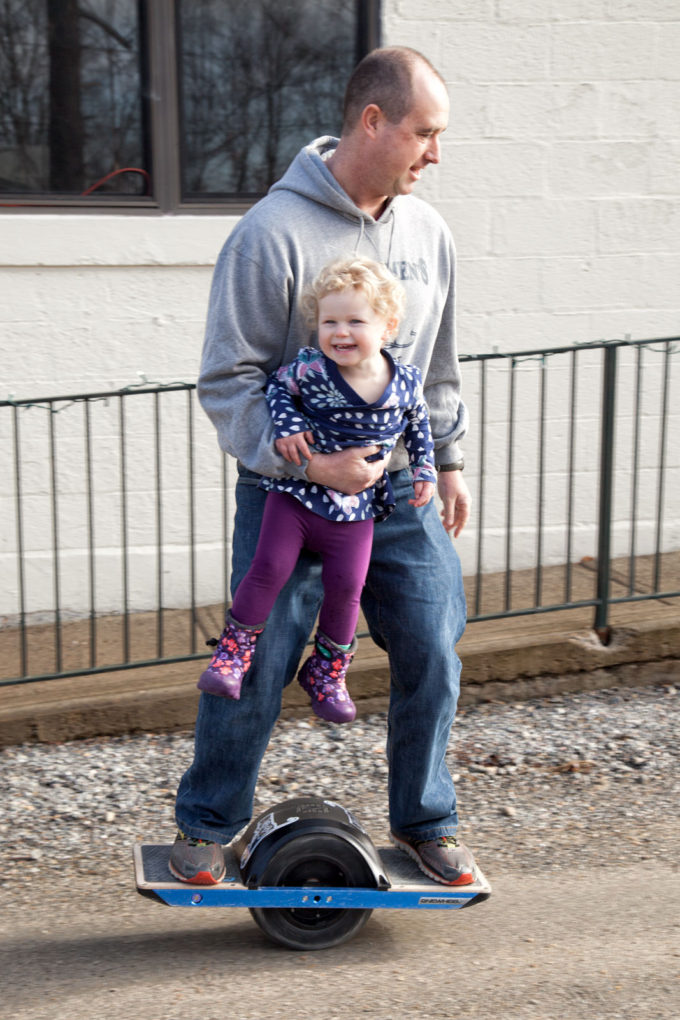 And rentals?
It is so rewarding to offer people the opportunity to try something new, and GET OUTSIDE! Litchfield County is home to some of the state's most beautiful natural resources, and what better way to explore them than with a pair of snowshoes, or on a kayak or SUP!
We consider our rentals demos. A chance for anyone to try something new! All demo fees are applied toward a future purchase. The purchase of a SUP, kayak, tennis racquet, OneWheel or snowshoe is significant. They are not created equal and they are not one size fits all, so we let you try as many as you like, as many times as you would like!!!

How do you choose the lines you carry? We love your

great athleisure selection – clothing for an outdoors lifestyle with an urban silhouette. Perfect combo!

There's a great deal of thought that goes into the lines I choose for the retail store. Our customers are, for the most part, members of our community, our friends, our family. Between Jay, myself and our Sportsmen's family, we know just about everyone who walks through our doors. It's a great responsibility to sell them a product that is not only socially and environmentally responsible but would improve their life in one way or another.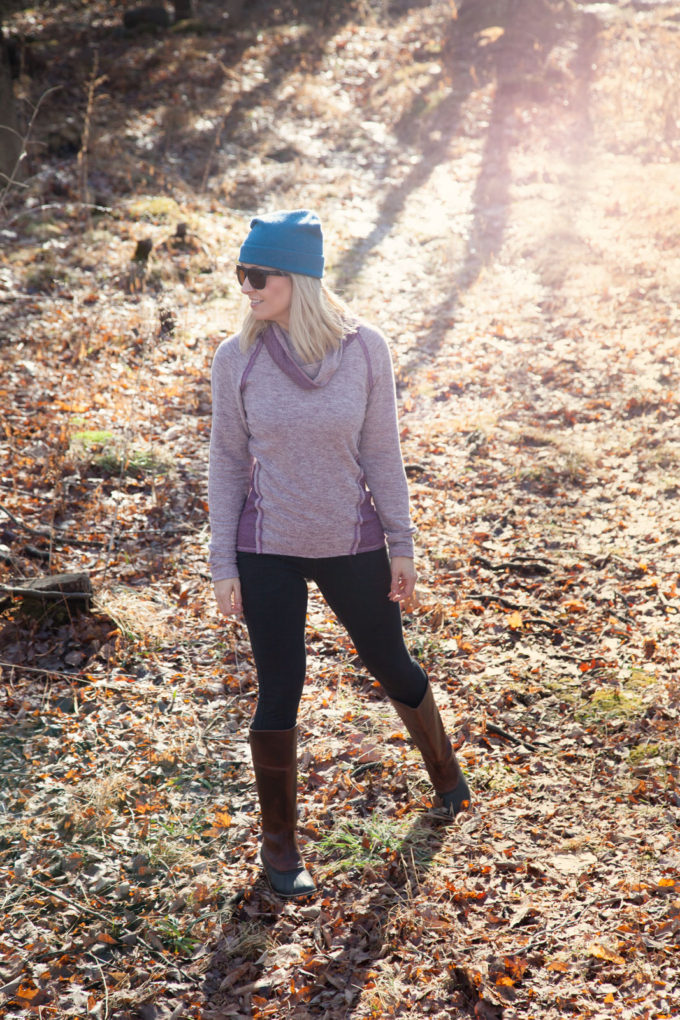 We channeled our "outdoorsy" side and worked some looks on the grassy knoll behind the store.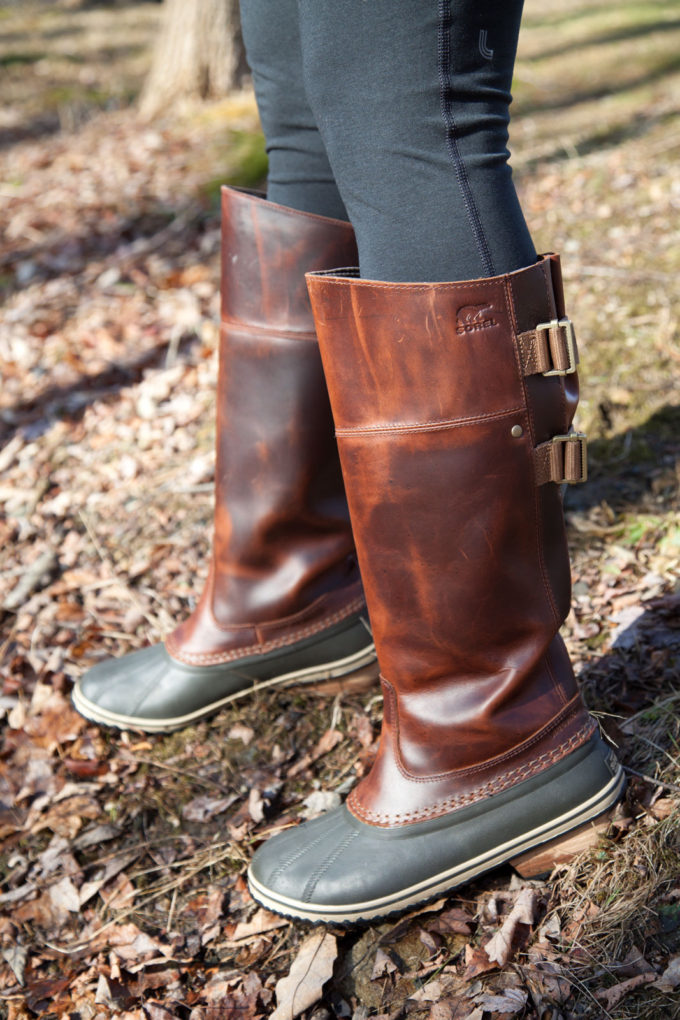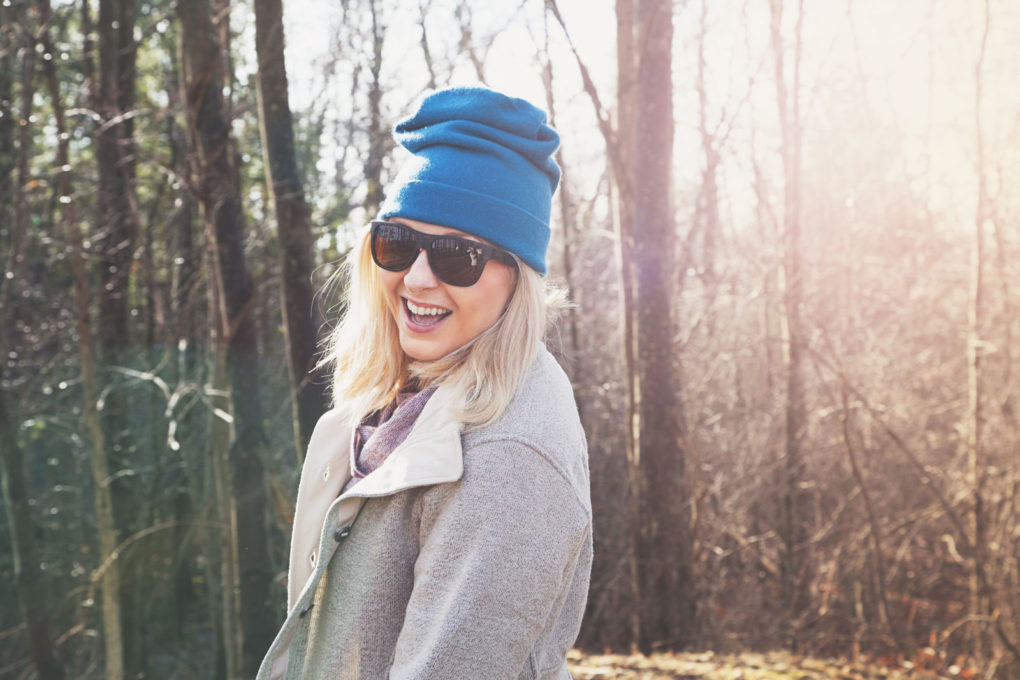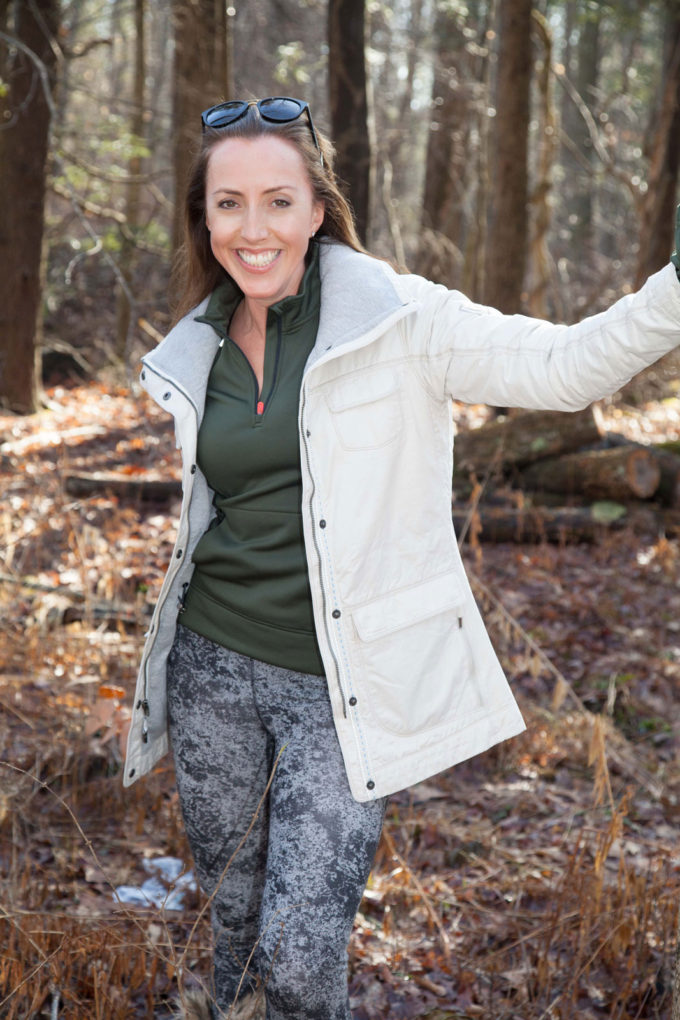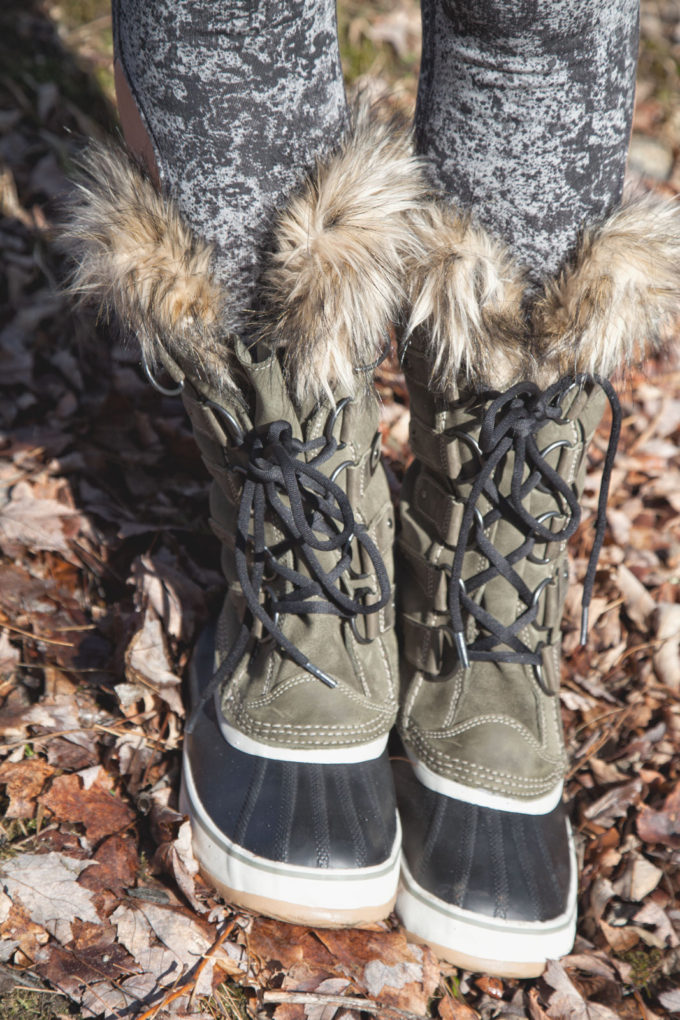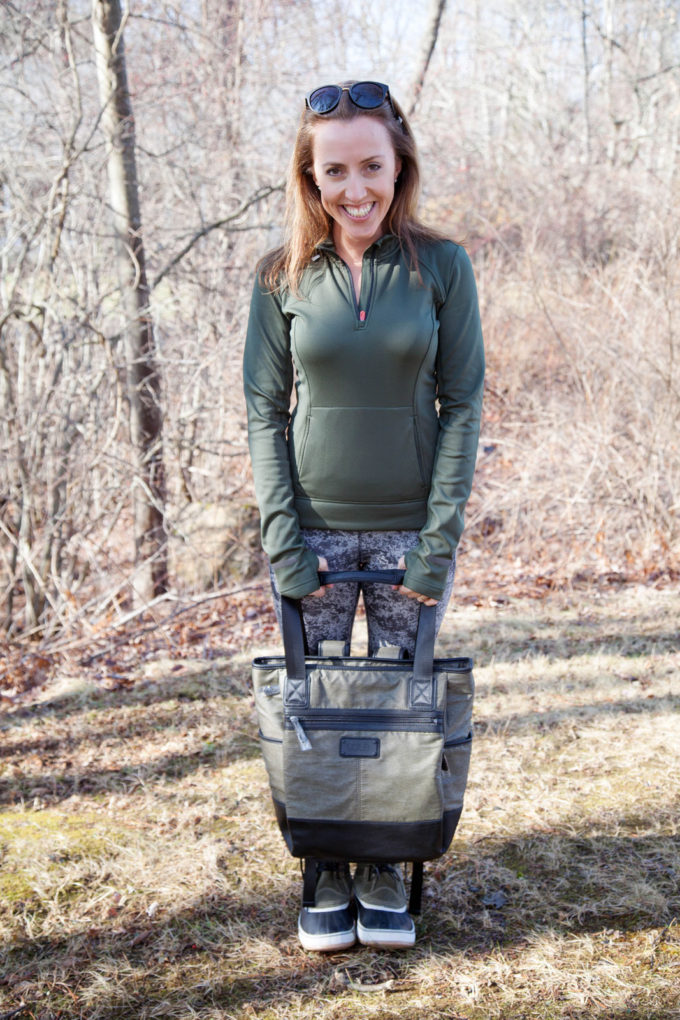 And of course, we had to try on the team uniforms too!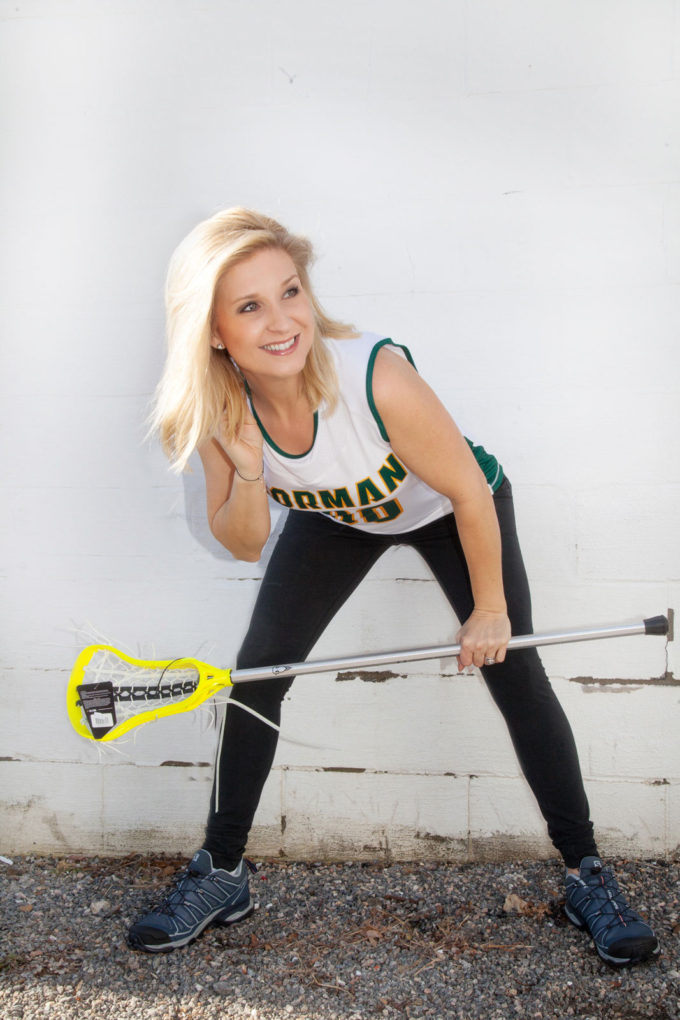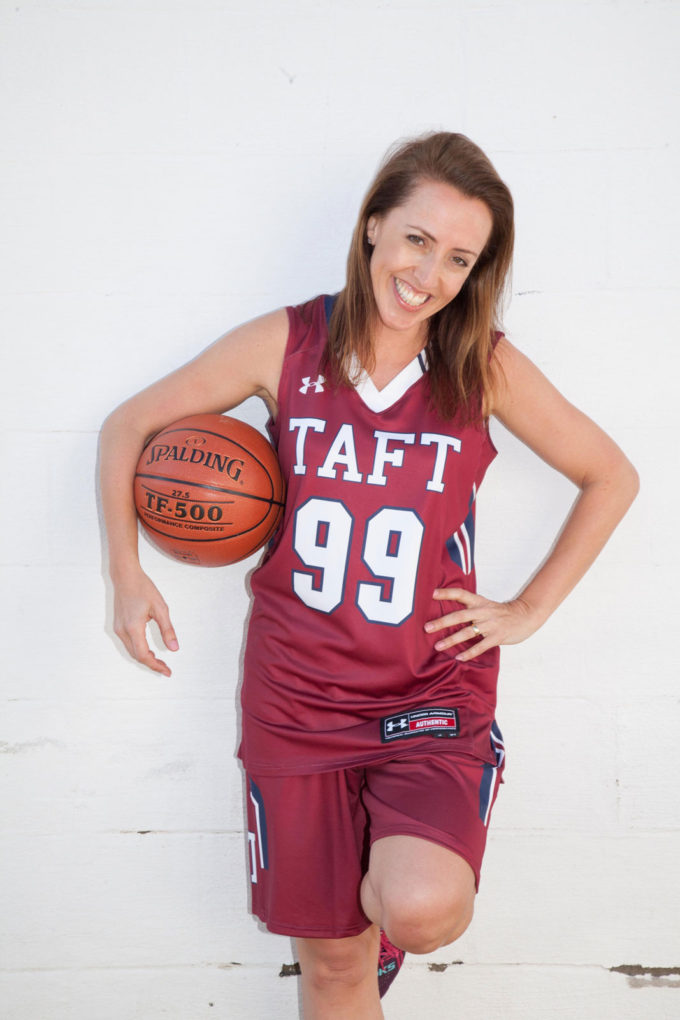 What one item do you carry that you think everyone should own?!
That depends on who you ask!!!!
The Sportsmen's crew loves to hydrate, and it's important…drink lots of water! We all have a favorite water (liquids) bottle…and they're all covered with stickers so we know whose is whose. Everyone needs either a Klean Kanteen or HydroFlask insulated water bottle. They keep your water (or favorite IPA) cold for days and your coffee hot for hours! Not to mention the use of re-usable bottles lessens our carbon footprint…every little bit counts!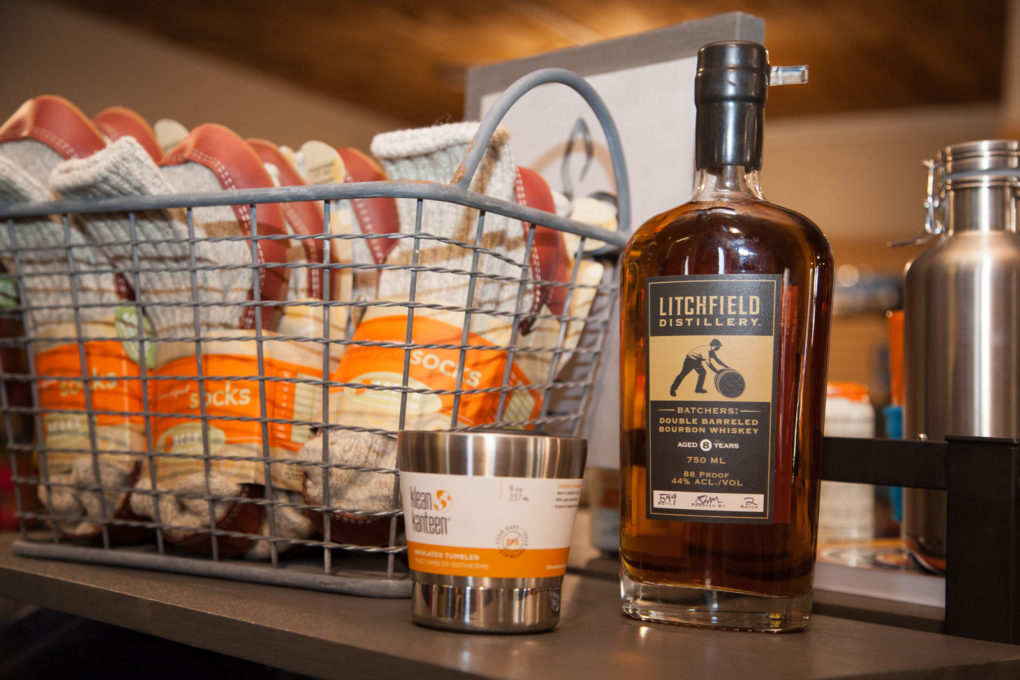 ….Or, some Litchfield Distillery double barreled bourbon whiskey for those cold morning hikes! 😉
---
725 Bantam Rd, Bantam, CT 06750
860-567-3167
Words: Bev / Pics: Lora