Naturally, when invited to go on a Chocolate Decadence Sunset Train Tour, we hop straight on to Amazon and find two hats (one conductor, one engineer), add to cart – check out. The next time we get together we hold try outs for who will be the conductor. We have to do our best "All Aboooarrrdddd!!" Little did Lora know, I've been saying it like that for a while. Anytime somebody mentions All Aboard Pizza in New Milford, I have to say "All Aboooooaaarrrddd." I can't help it. You can watch the video to see who ends up wearing the conductor hat 😉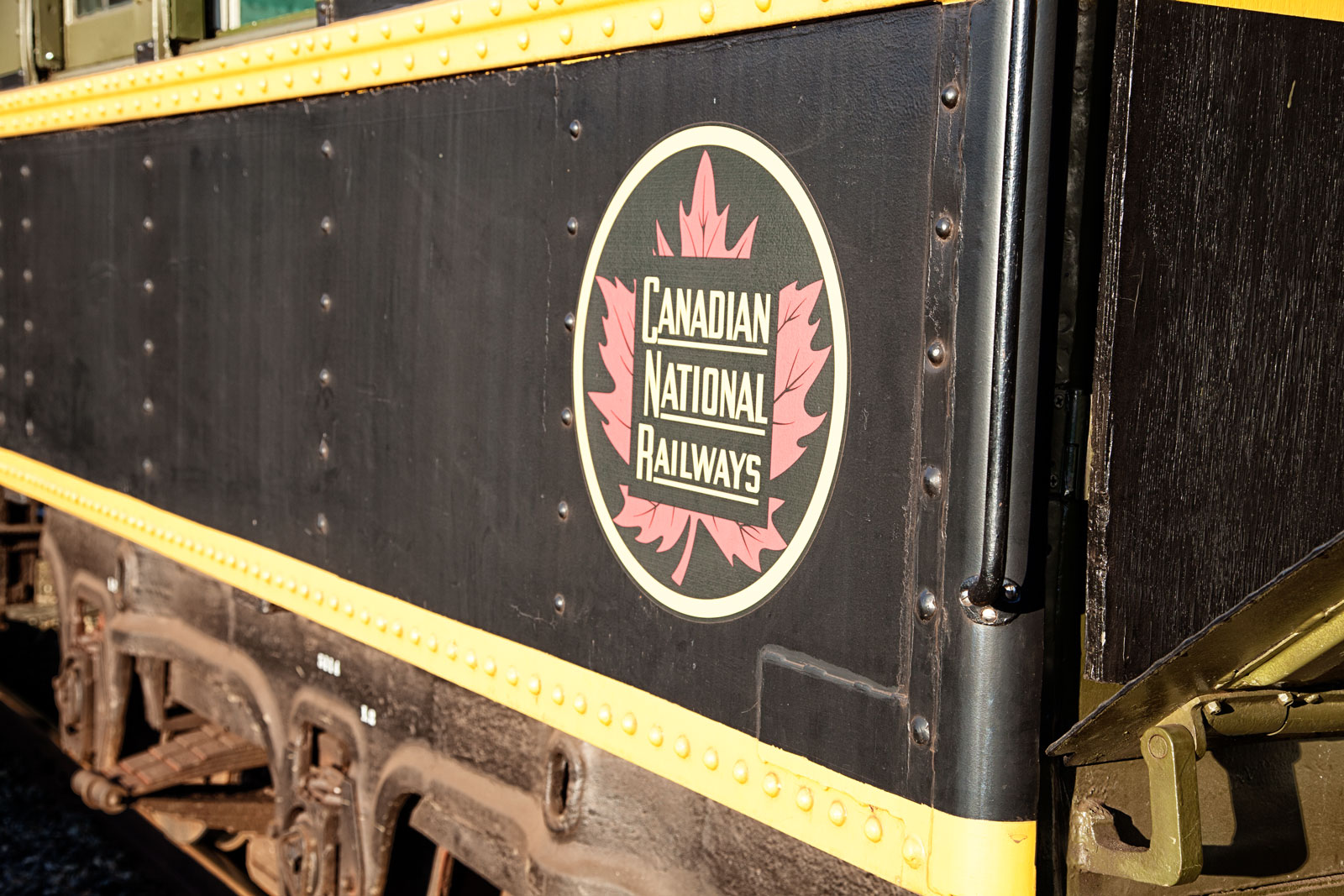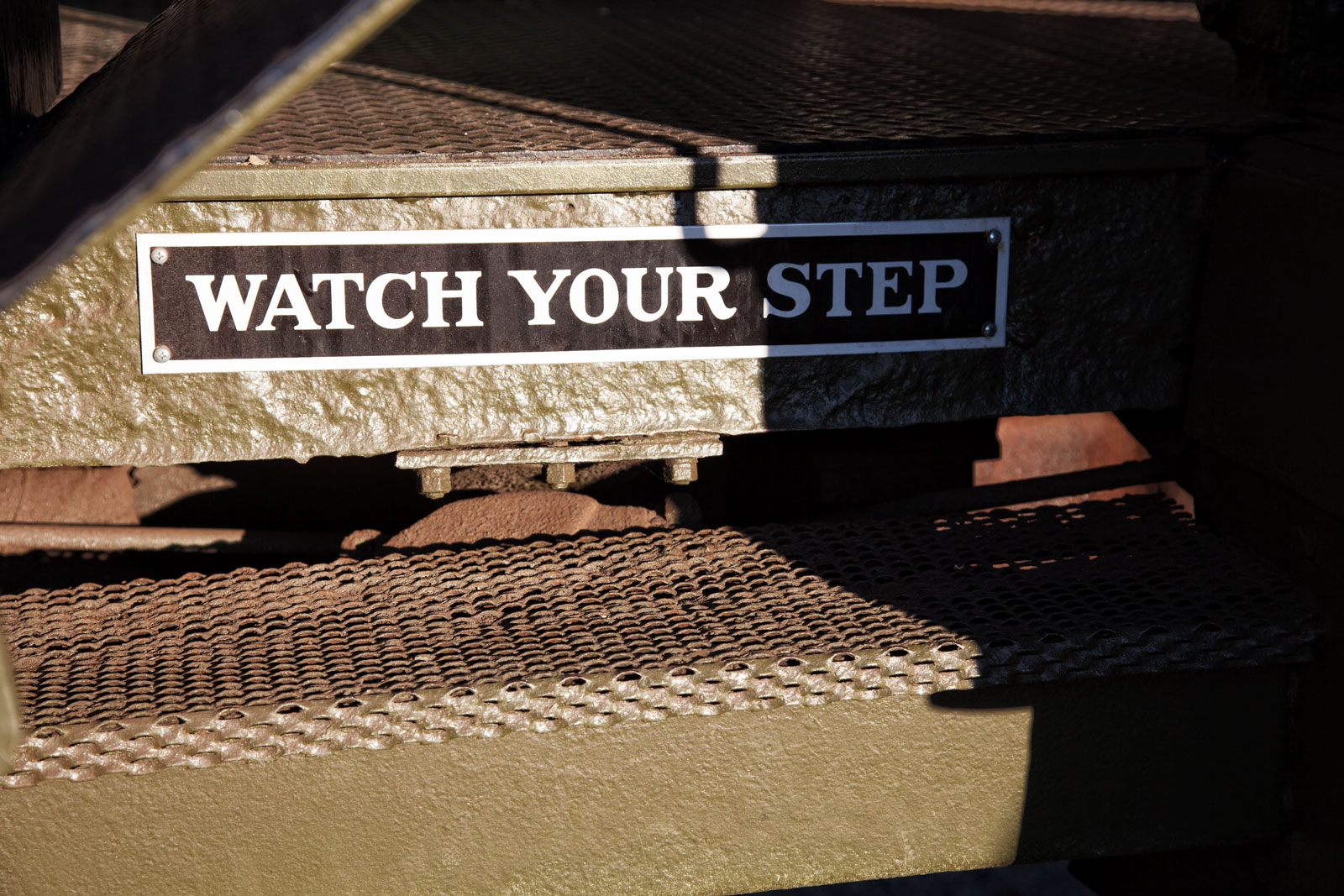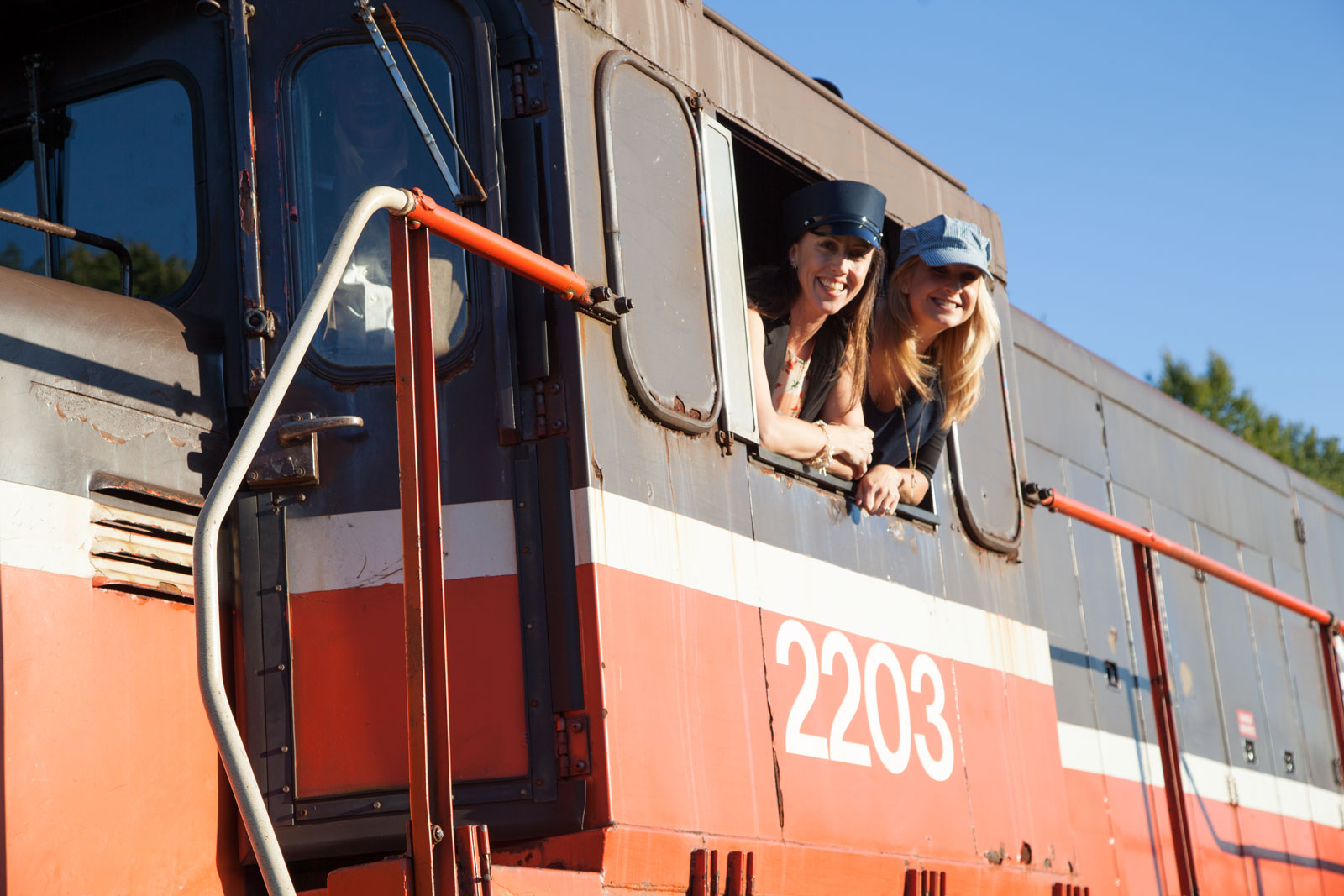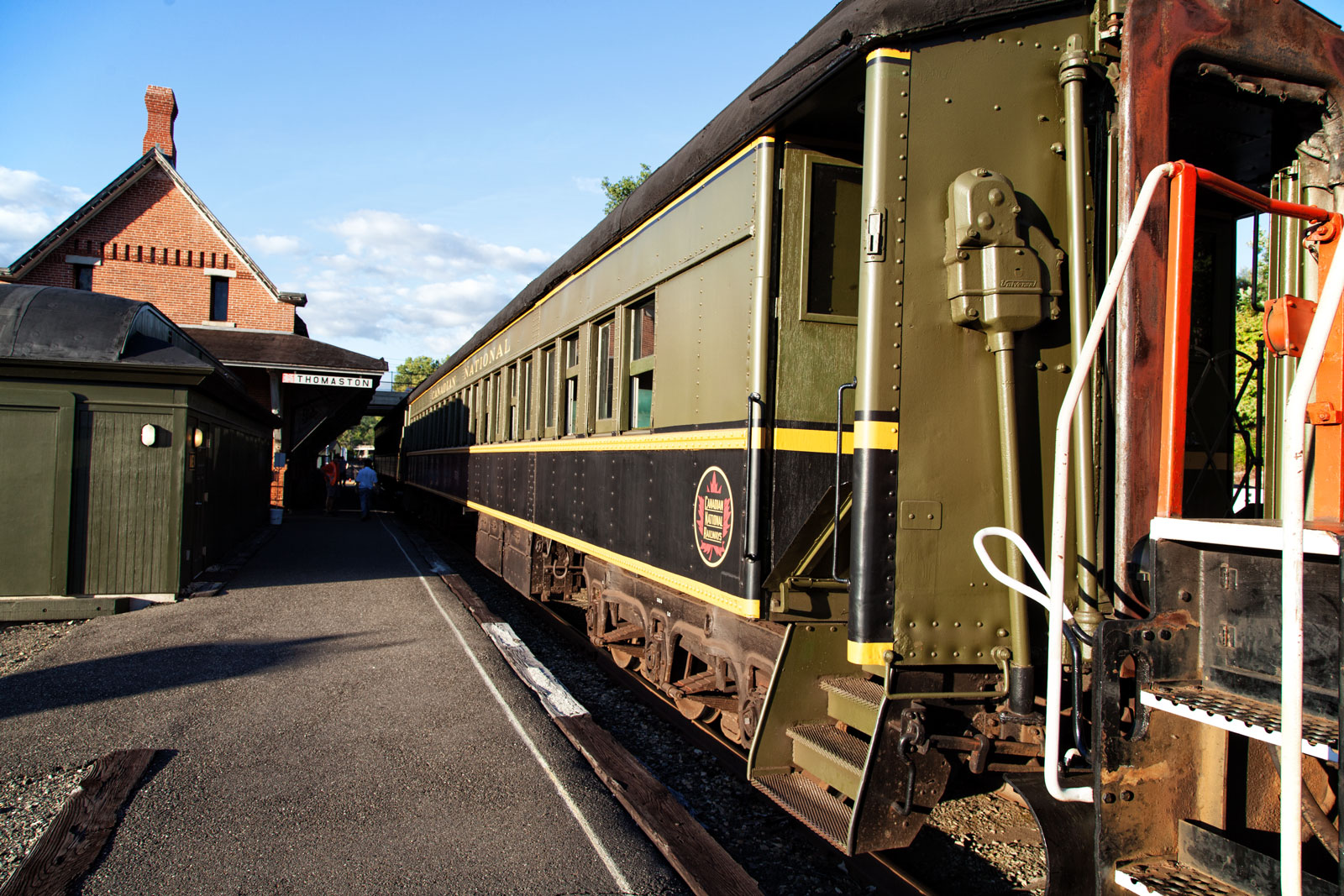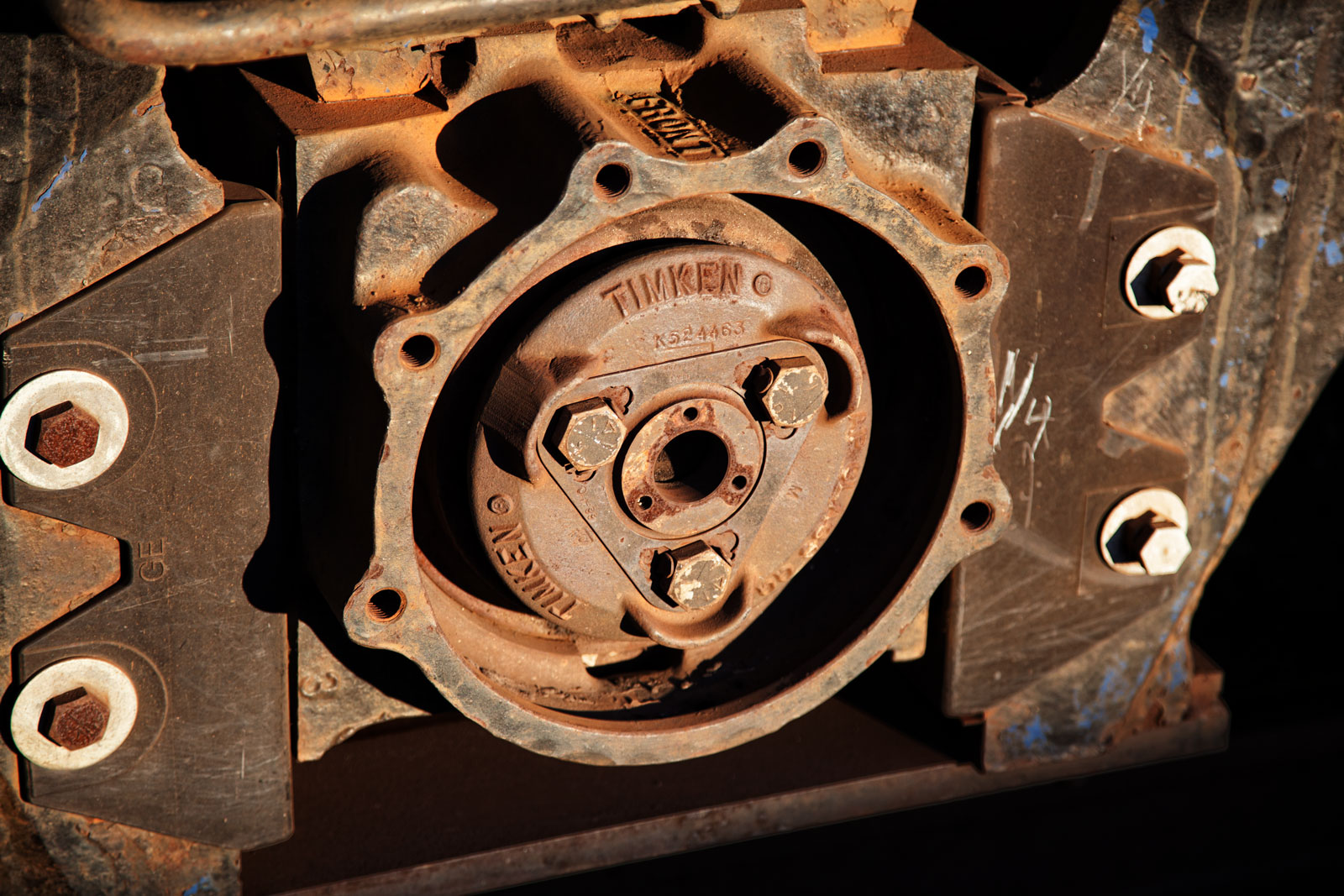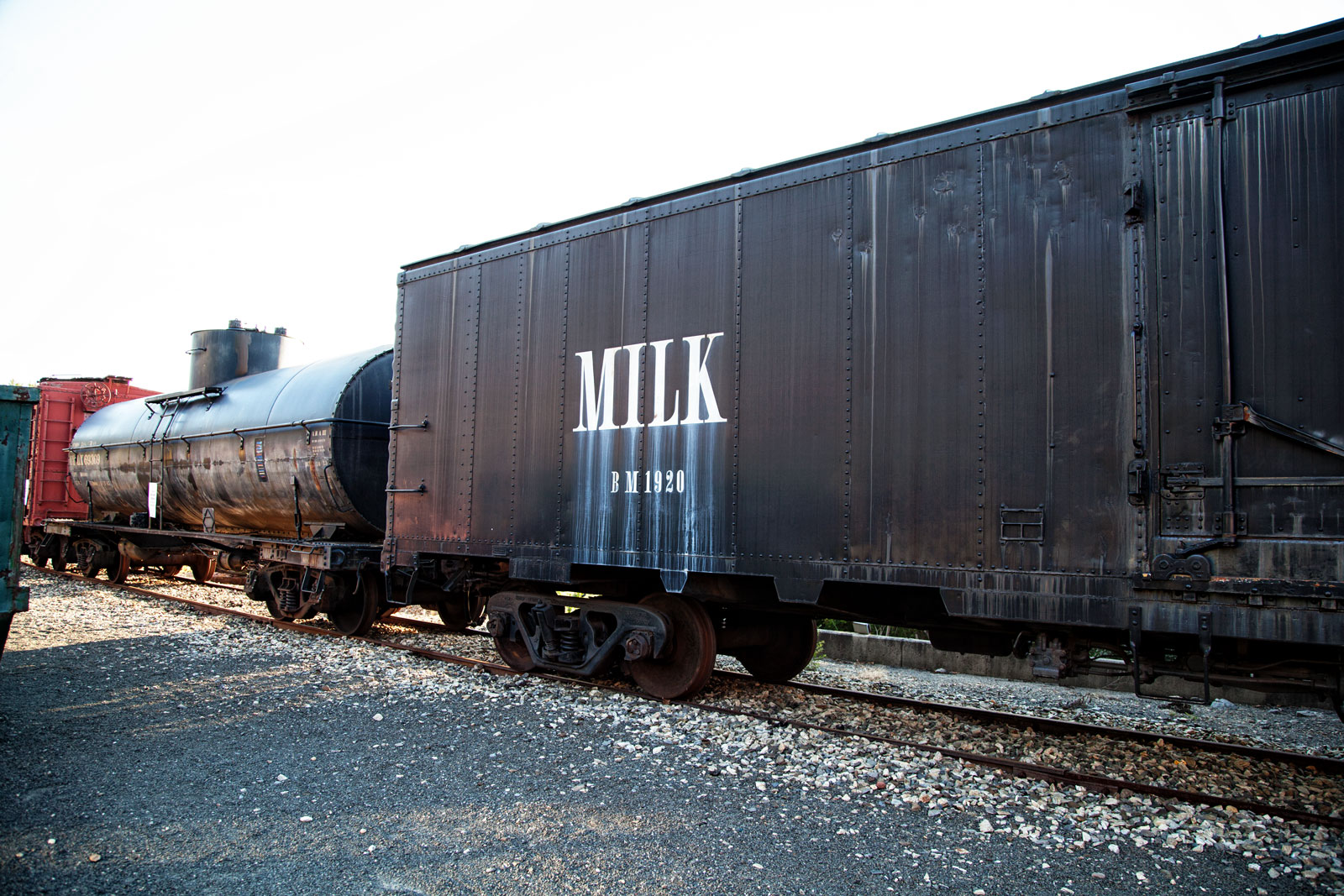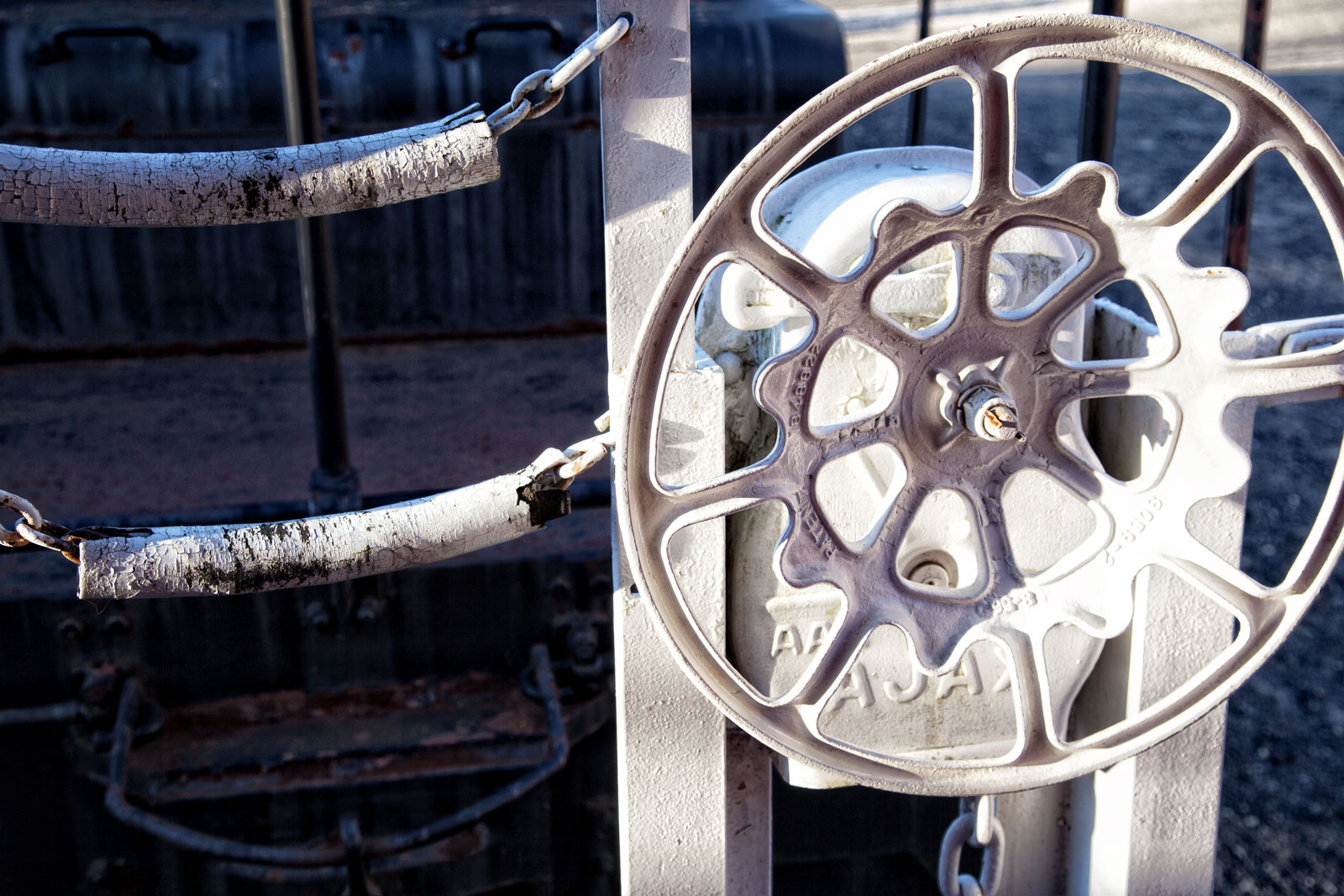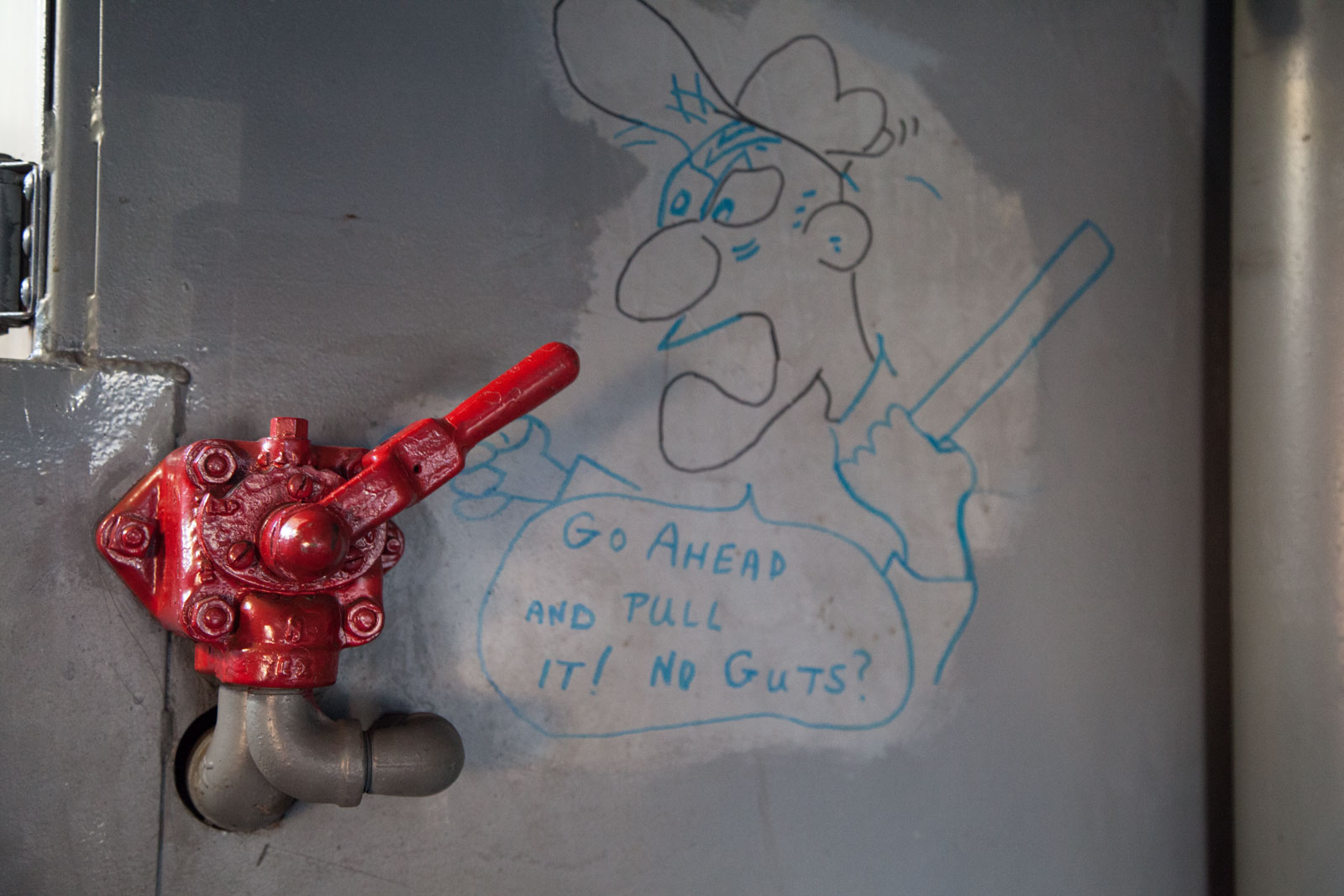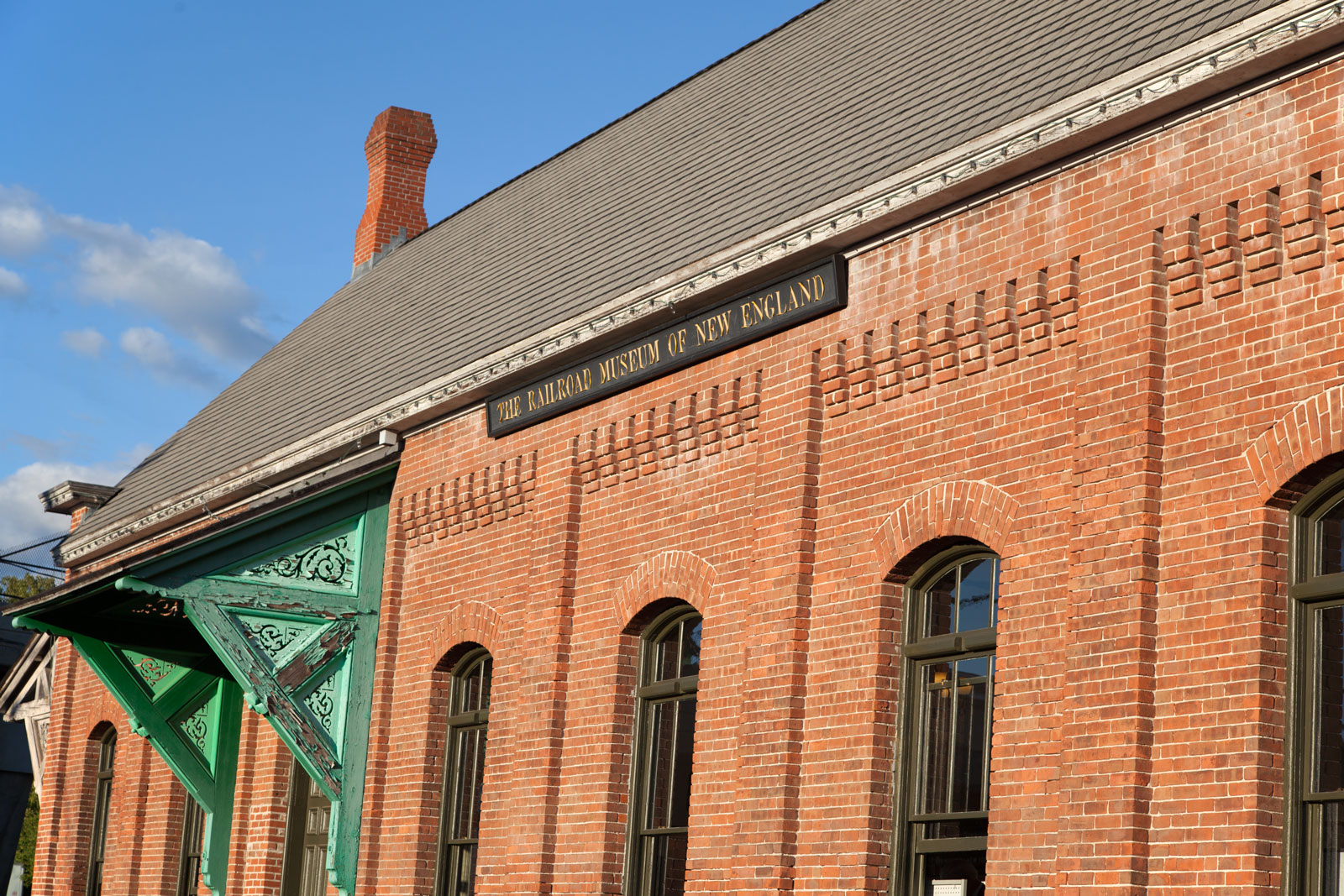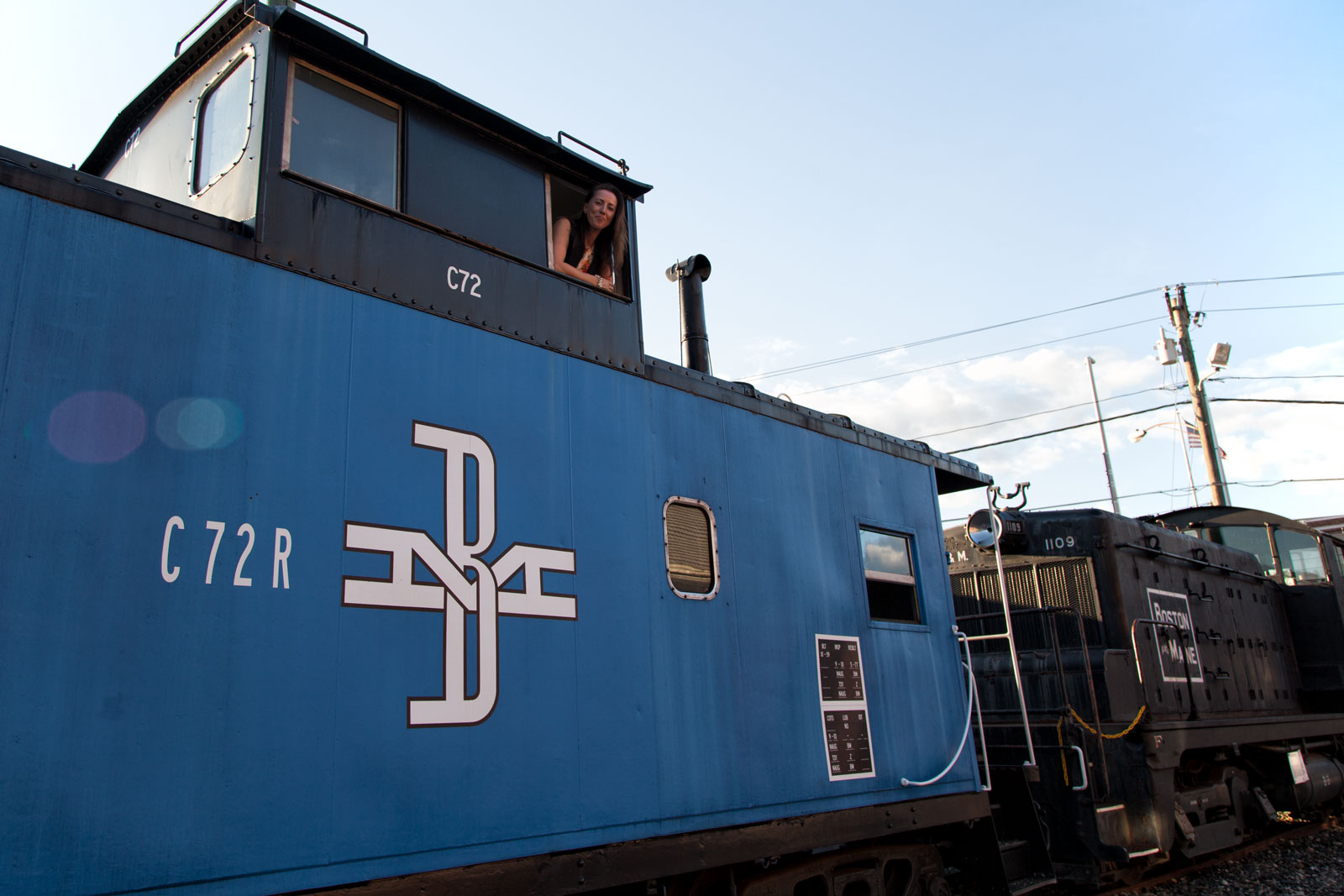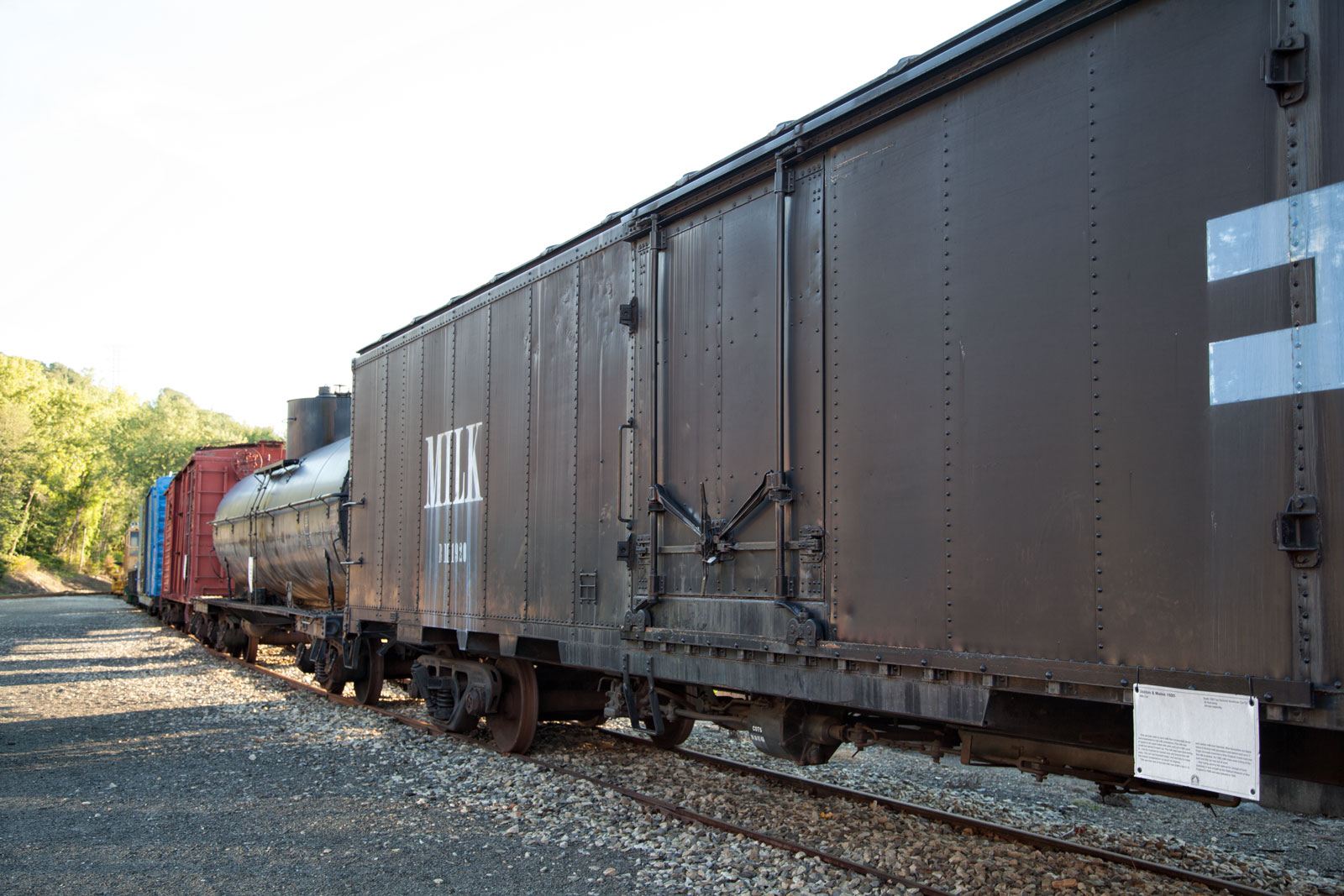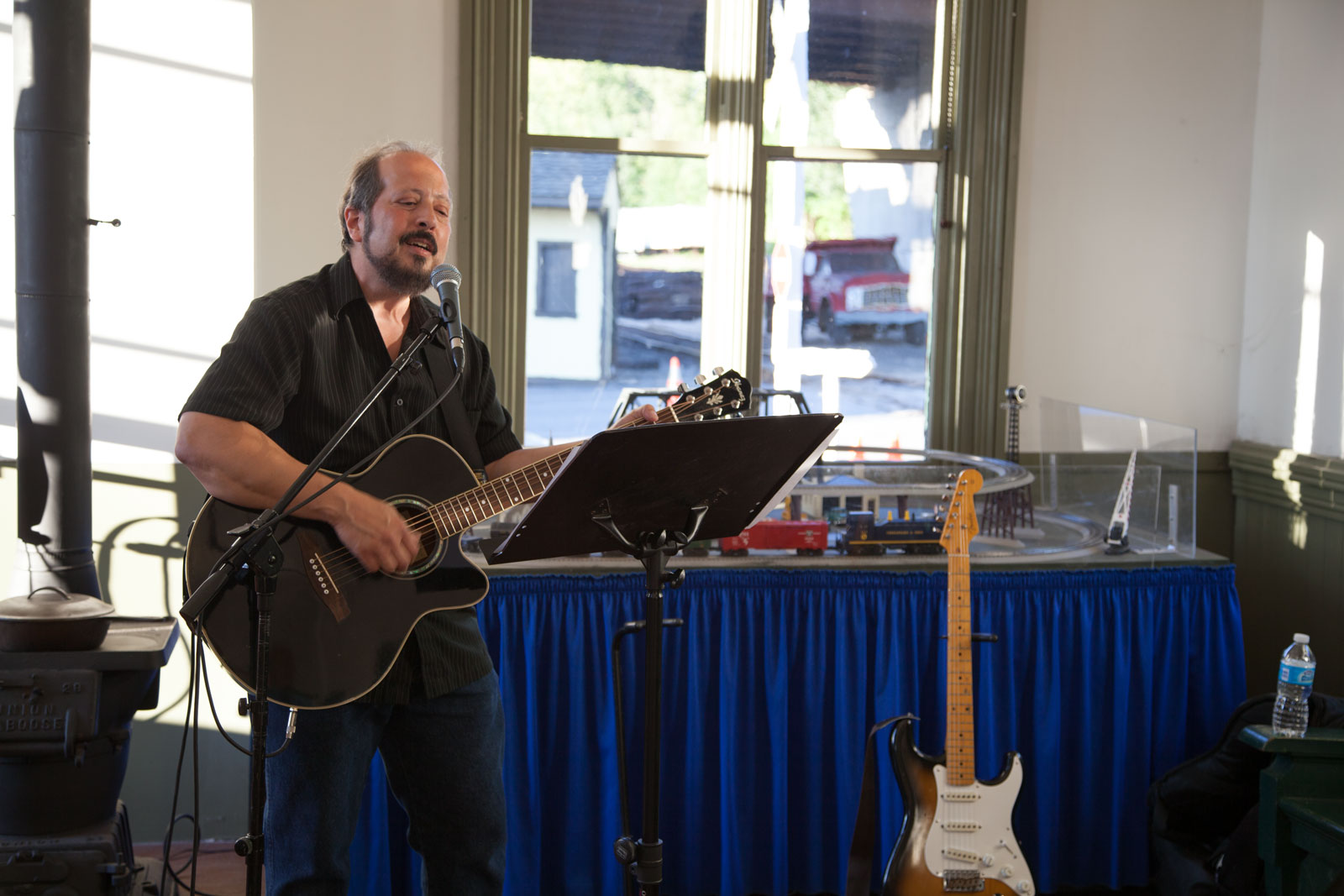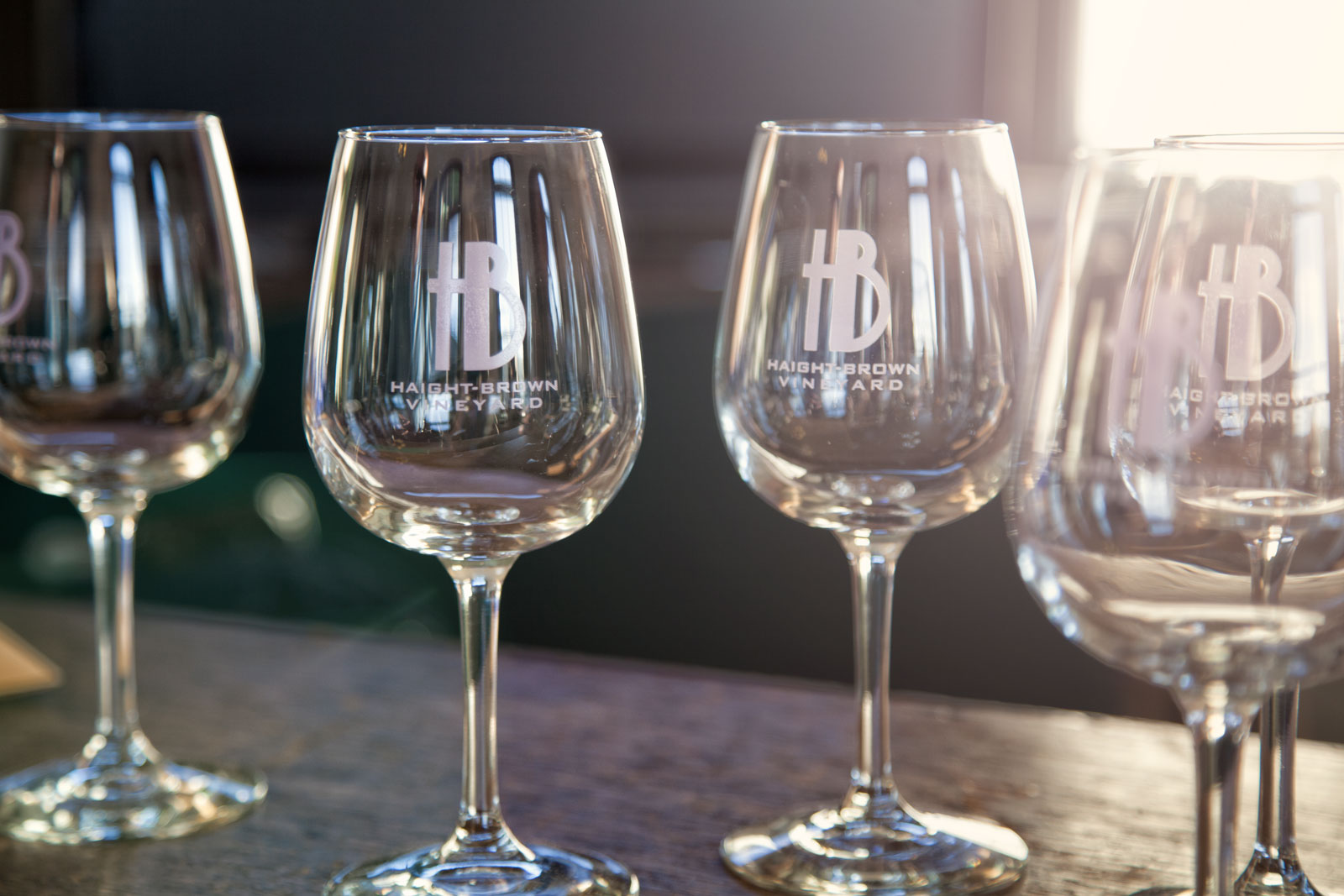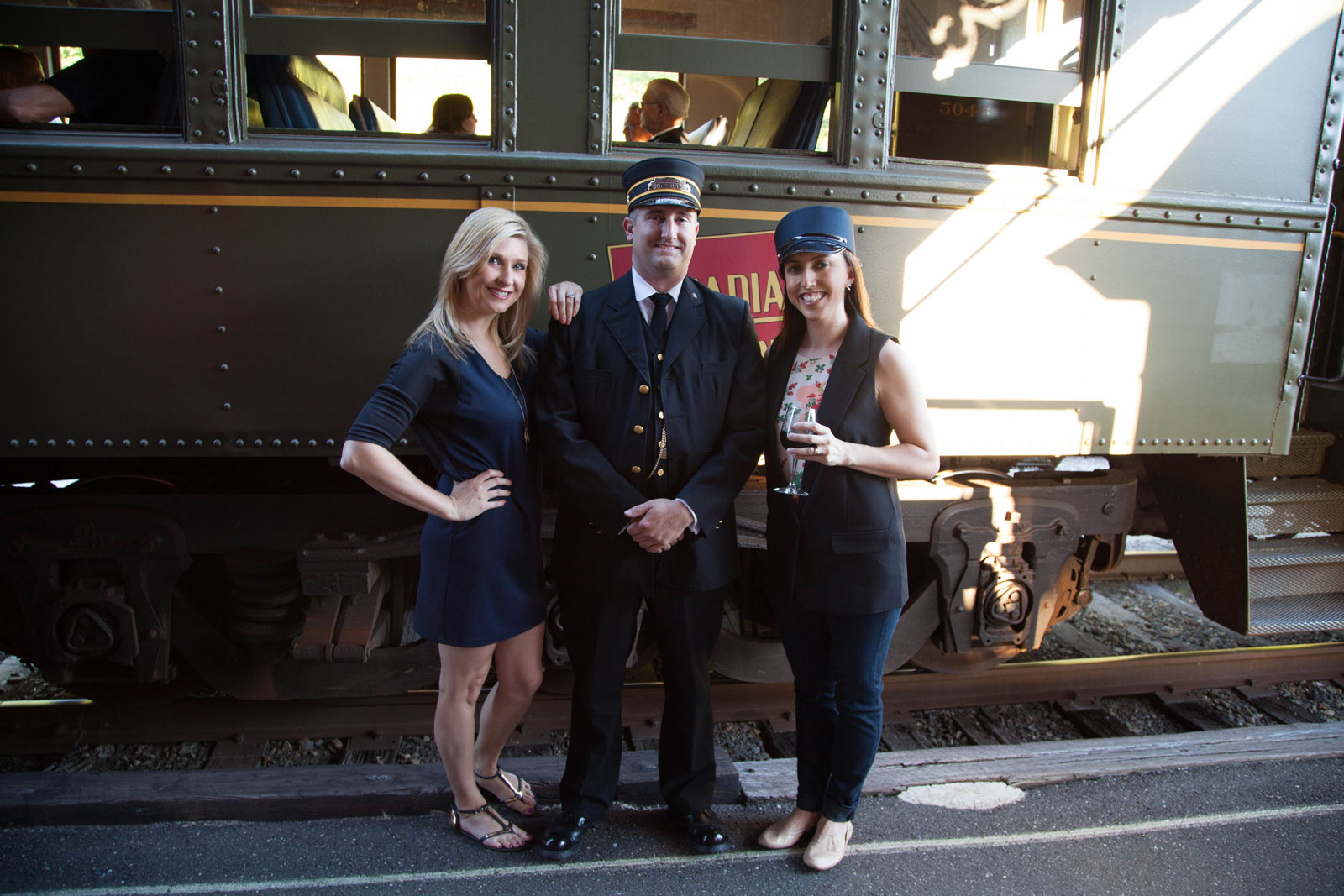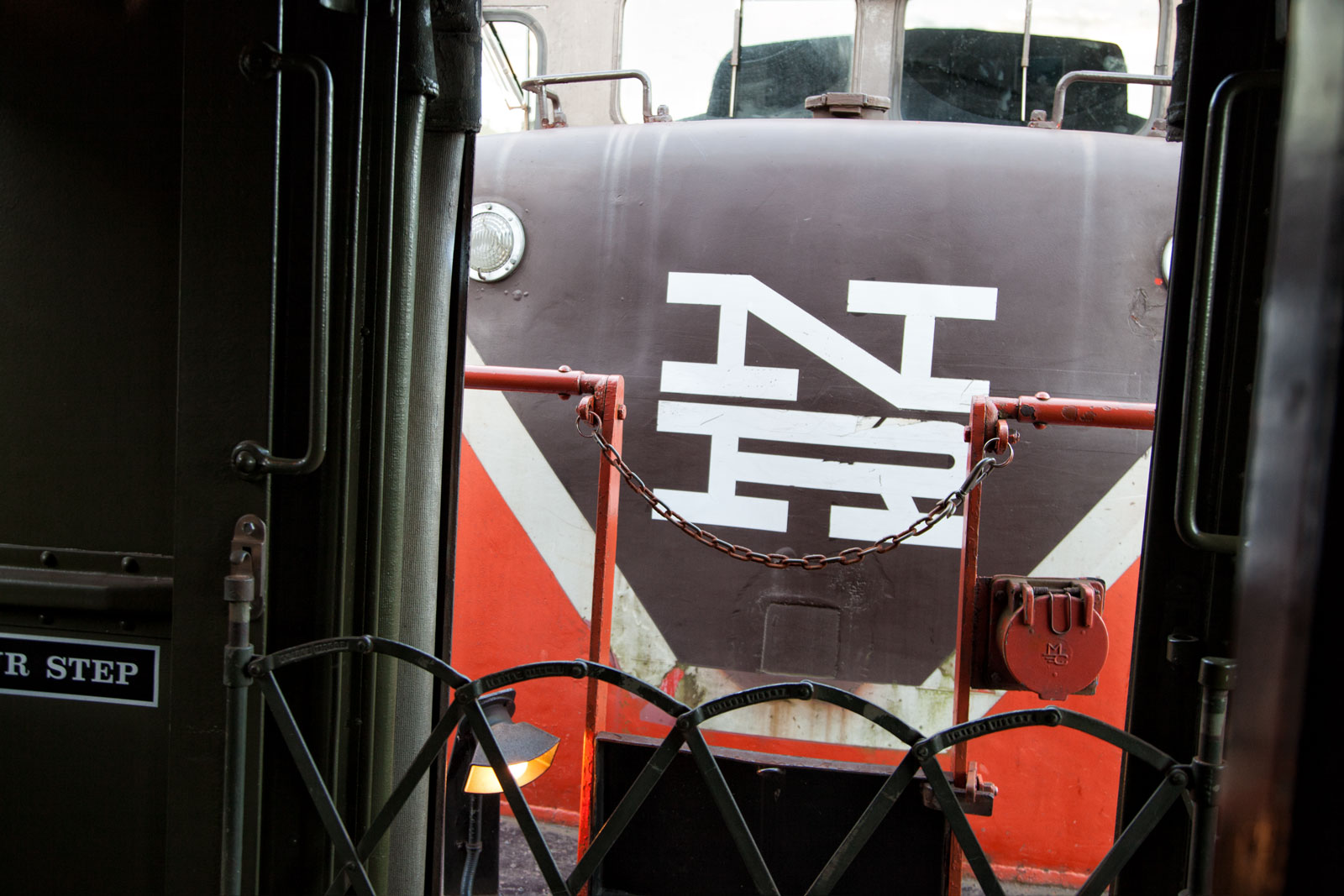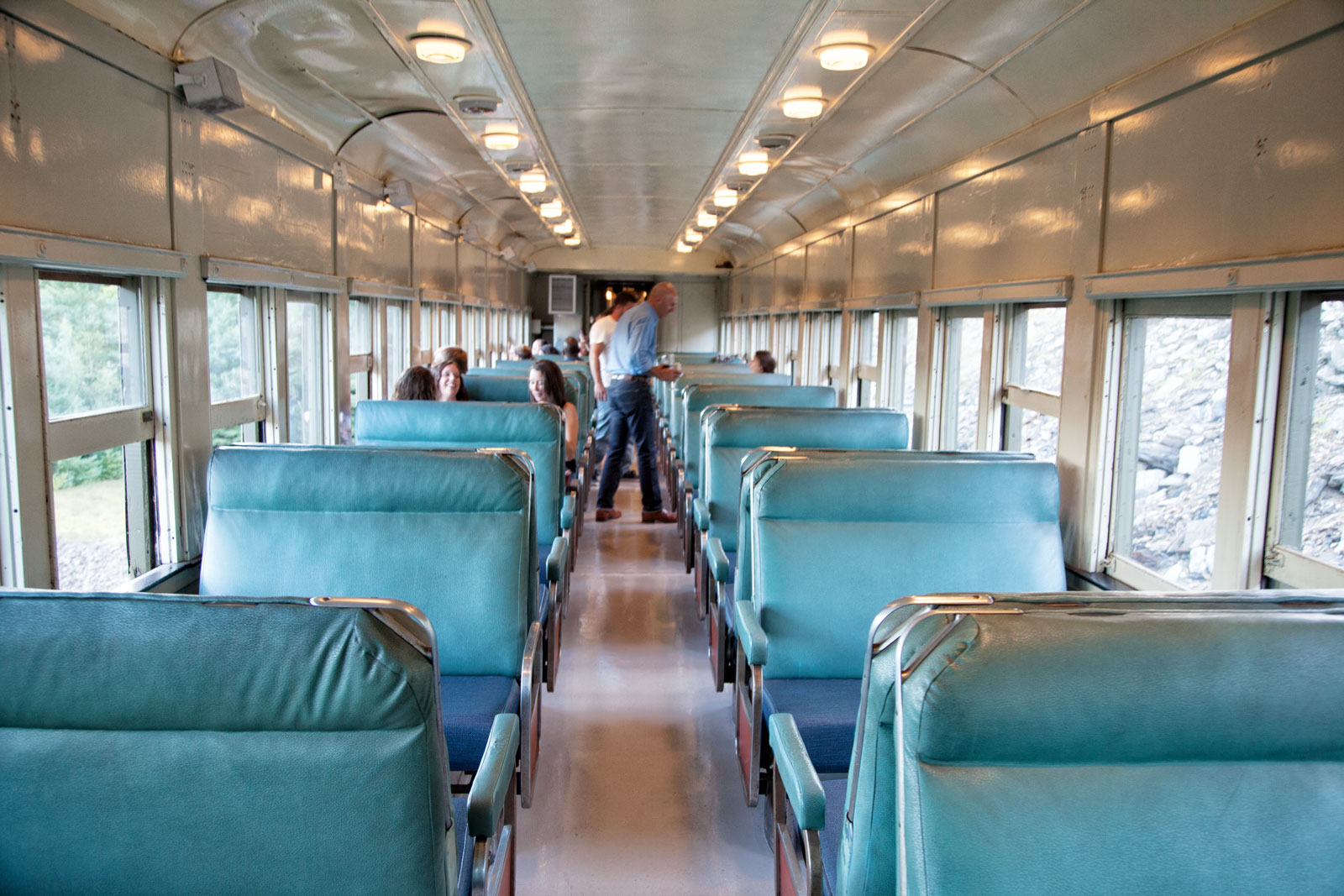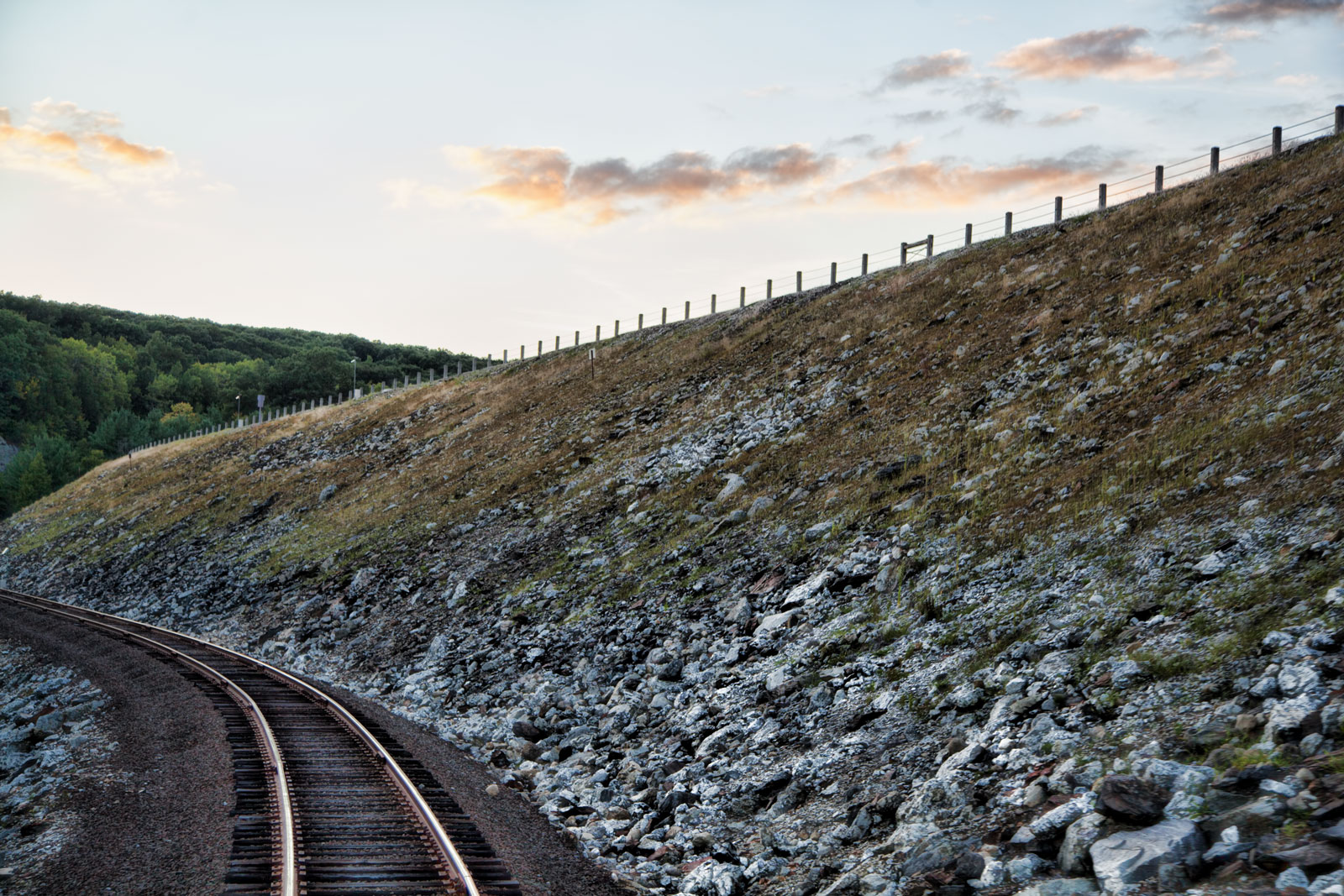 Welcome to the Chocolate Decadence Sunset Train Tour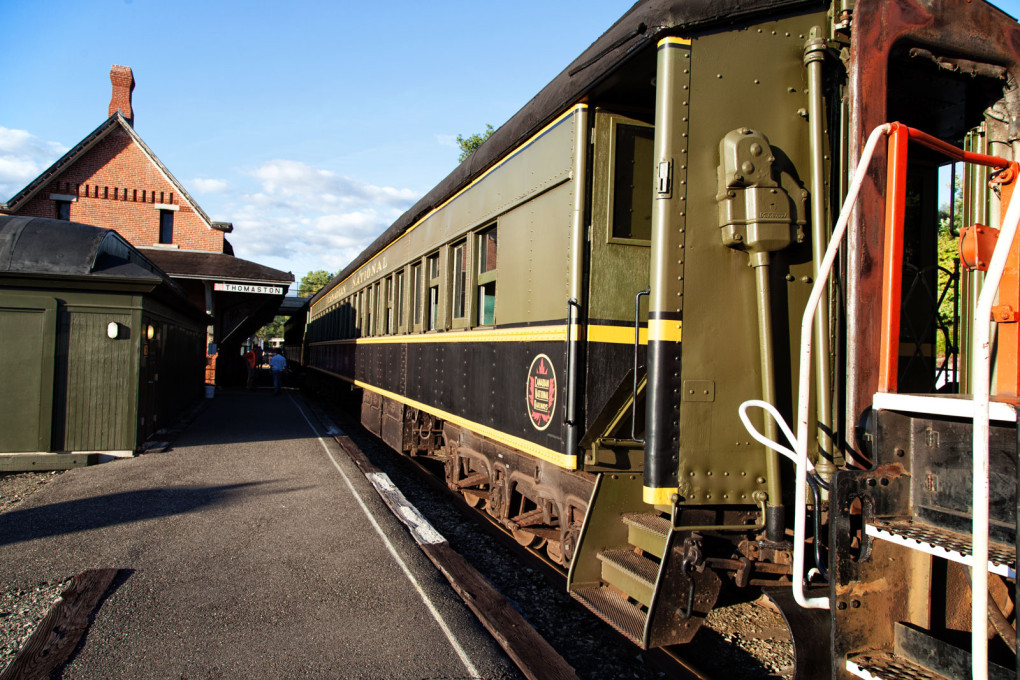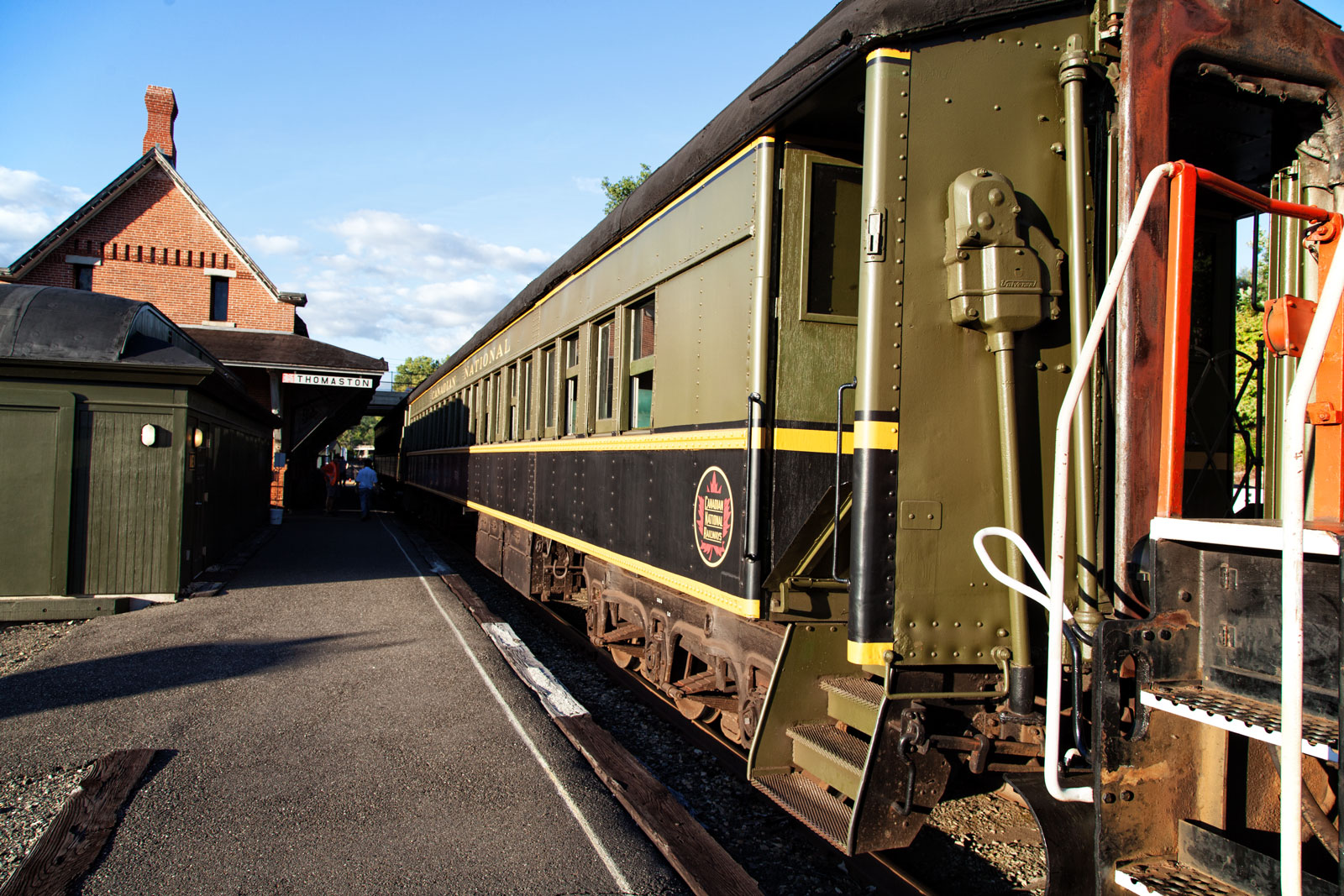 They have a great spread of hors d'oeuvres set out in the station and live music; Johnny Cash's "Folsom Prison" really sets the mood. Wines by Haight-Brown Vineyard are being served on the first coach, so we grab our glass and hop on board…and quickly hop off again; we have to catch the conductor shouting, "All Aboard." When not volunteering and working as an engineer, brakeman, and conductor, as he is tonight, Randy Patterson is a firefighter in Torrington.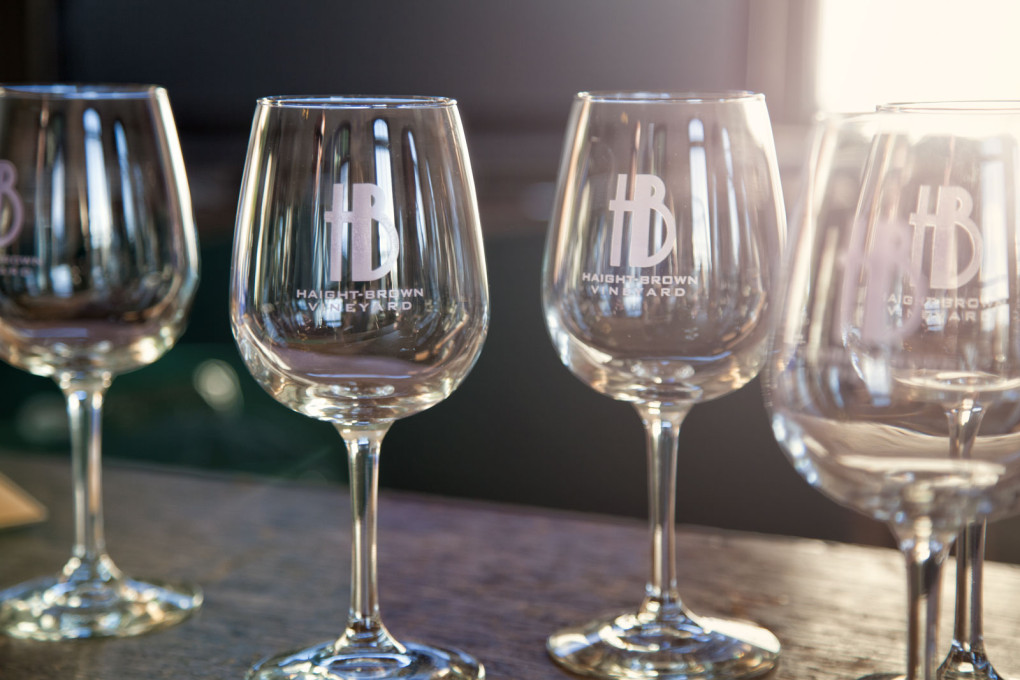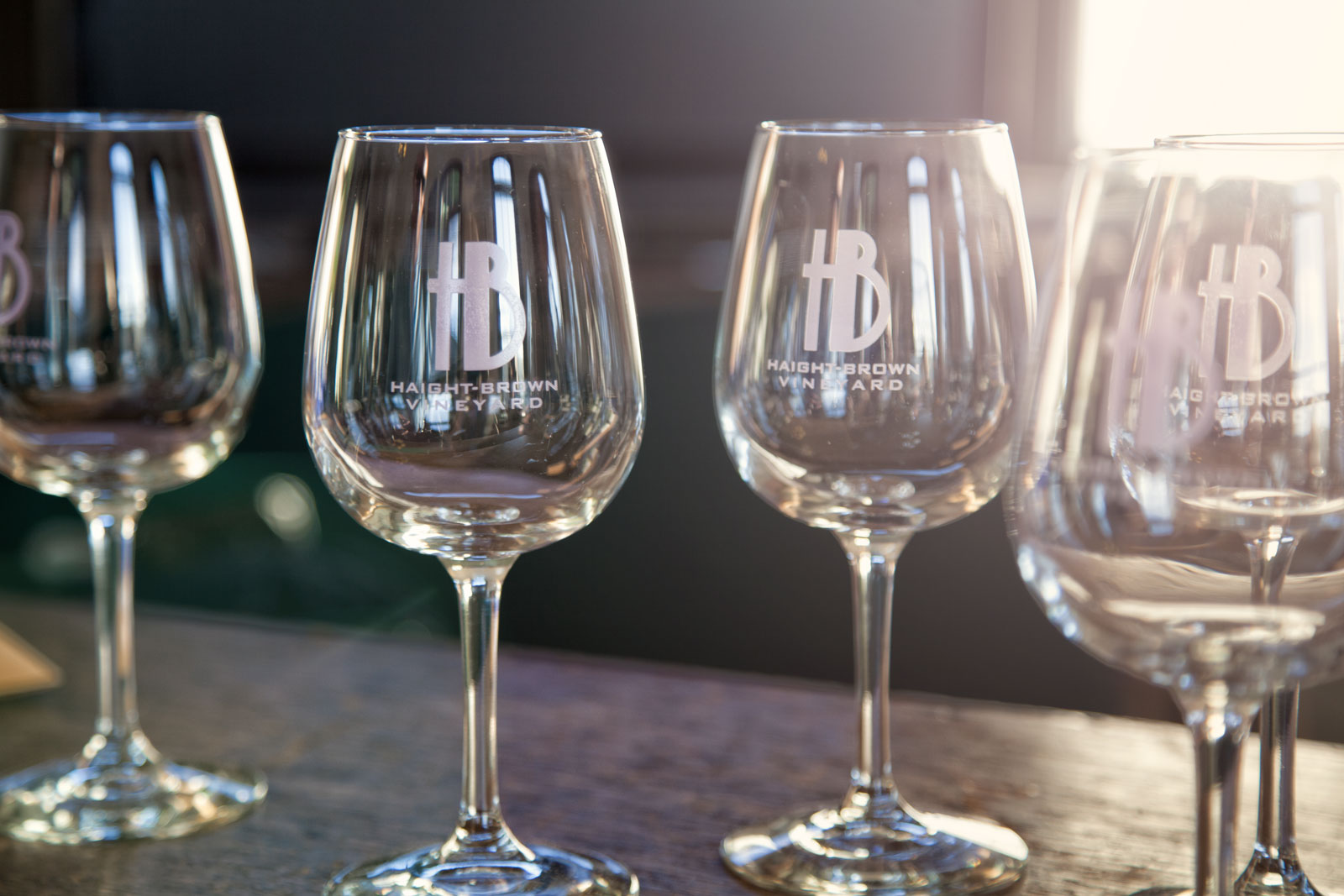 We ask Randy if we can be his backup "All Aboard" announcers, to which he agrees. The engines start up, watches are checked and Randy does his official whistle and call and it's our turn…I must have got stage fright because I choke a little, then Lora goes – OMG I didn't know she could shout that loudly. So impressed [Community theatre experience, perhaps? Or I'm just loud -Lora]. Lora brings her fiancé Michael, who is our trusty assistant for the night, and he's just as excited about the evening as we are!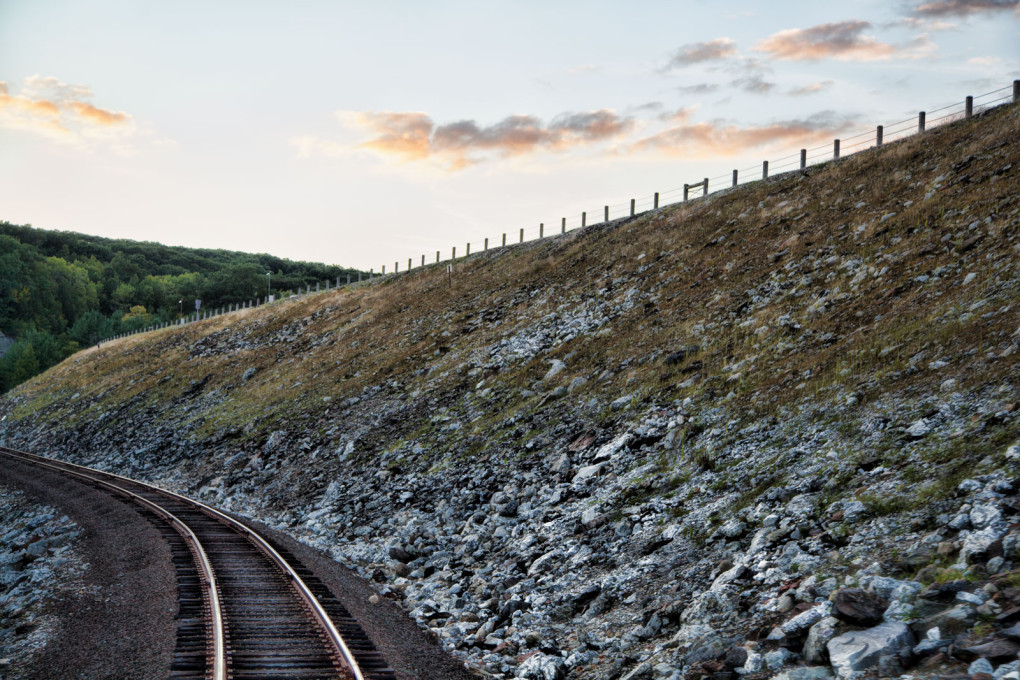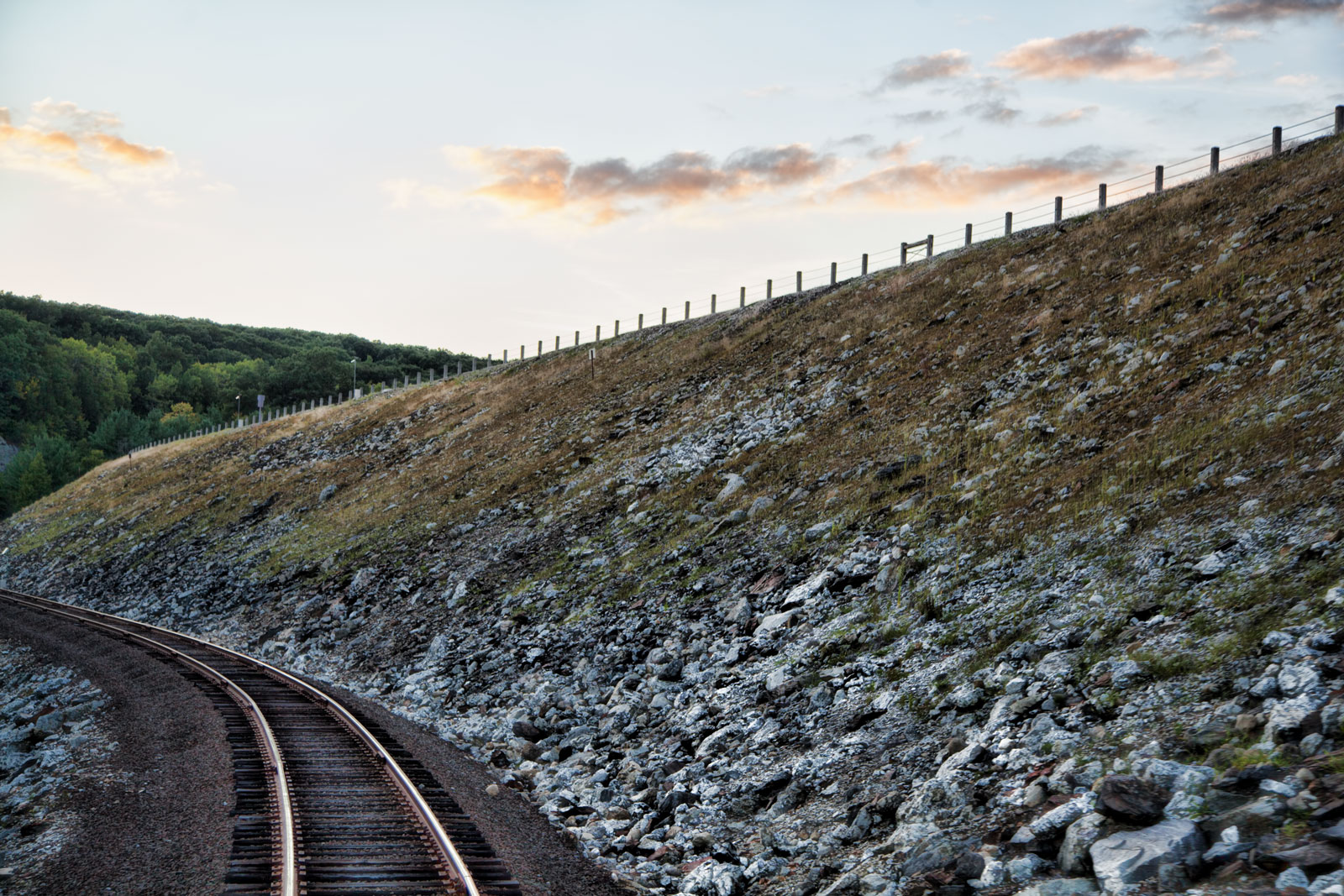 Aboard the 1920s restored Canadian coach we ride north a little bit to the Thomaston dam to see the sun setting and drink champagne, served to us by the folks from Haight-Brown. As the journey continues south again, we're brought different wines paired with chocolates from Fascia's Chocolates, established in 1964, presented to each passenger by Carmen Romeo (son-in-law to the founders, John and Helen Fascia). Carmen teaches us how to take a sip of wine, pop the chocolate in, let the two combine a little, and enjoy the magic that is a perfectly paired wine and chocolate. There is nothing not to love about this entire evening.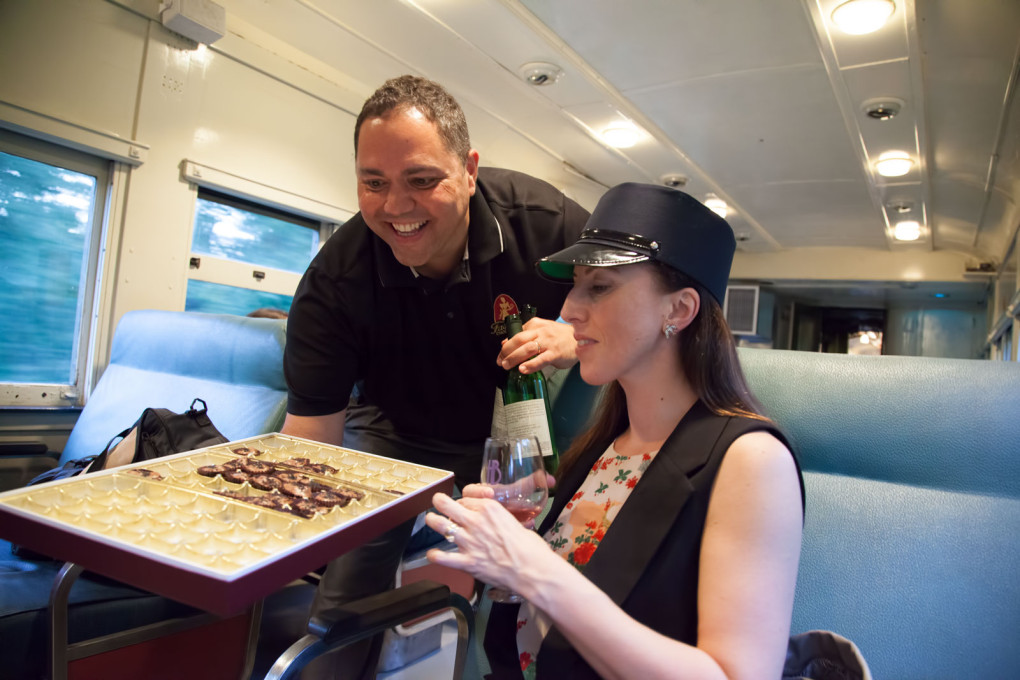 We disembark after our evening meal of chocolate and wine (no judgment) onto a small platform and walk a few feet to the chocolate store and factory.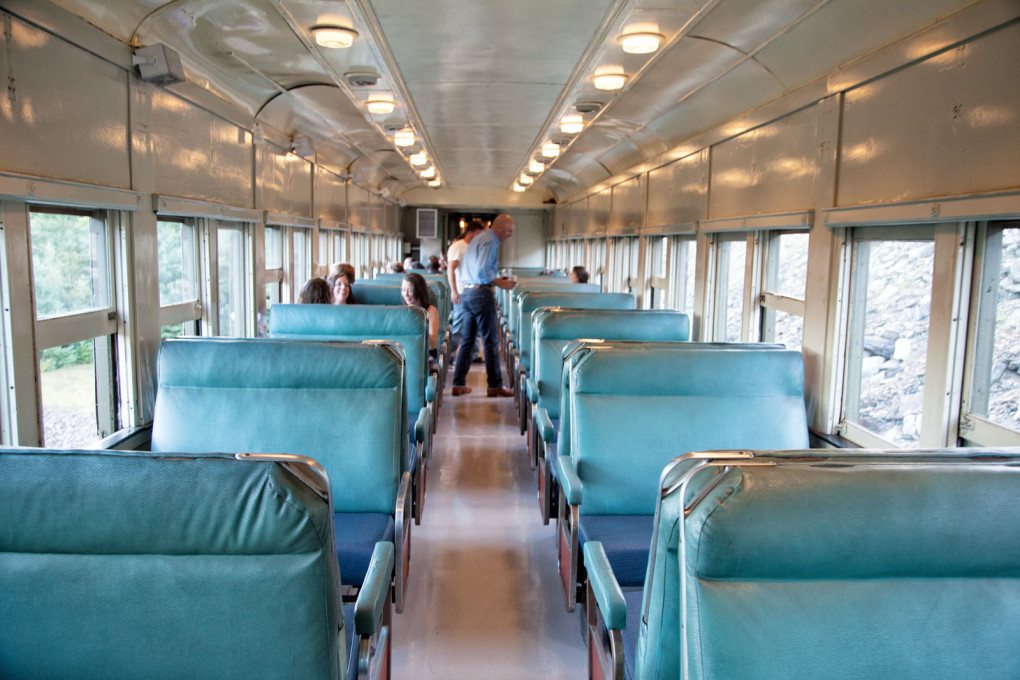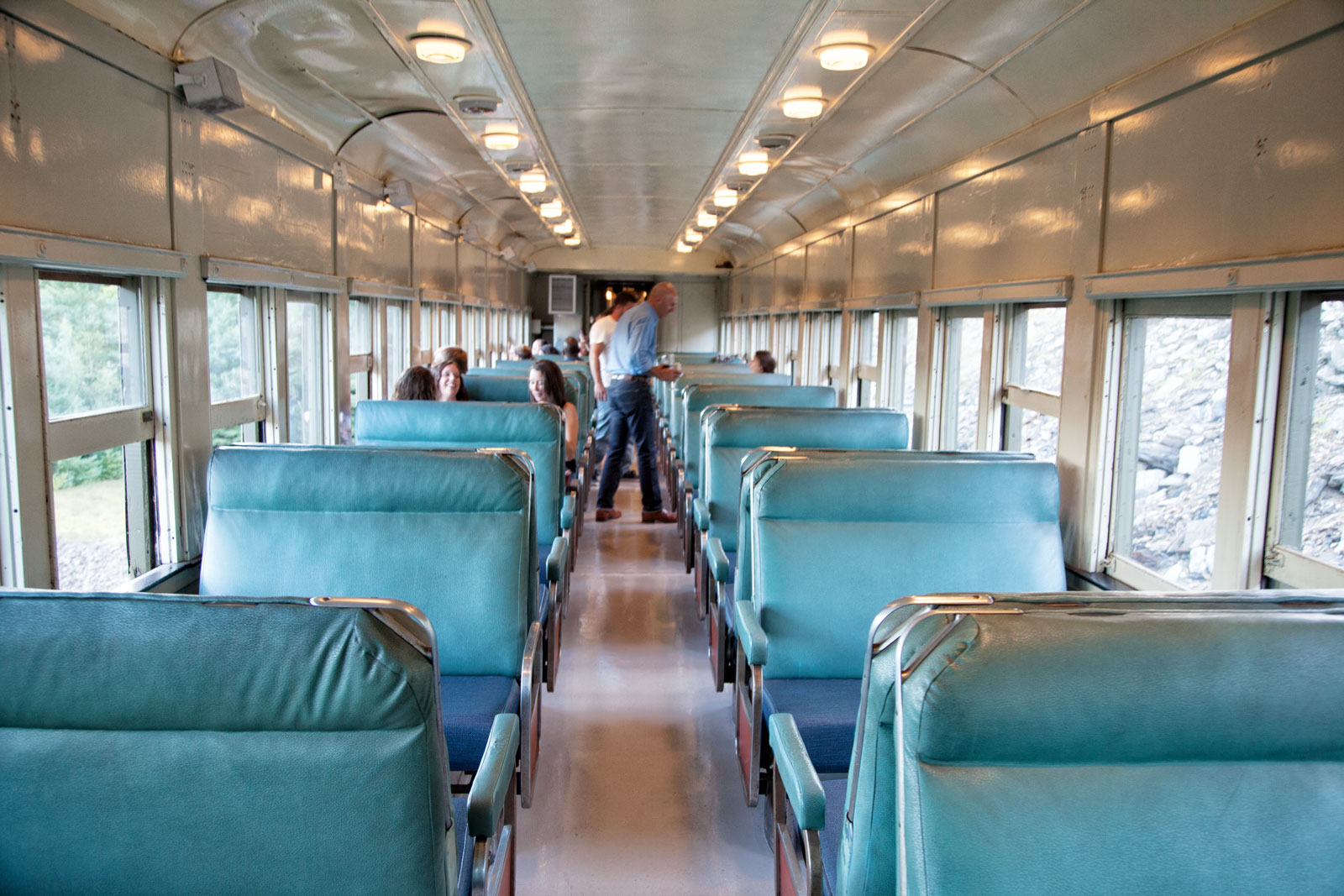 We're in Group B, which means chocolate lava cake first served with fresh whipped cream, followed by a chance to make our own chocolate bar. When we switch, we enjoy a condensed lesson on chocolate; its origins, the history of Fascia's chocolate and how they've kept it in the family for three generations. We meet John and Helen, in fact, we meet the three generations of Fascia's, all working that night. You can 100% taste the care and dedication they put into making good chocolate in every single sample…of which there were so SO many. Can you believe, we were almost saying no thank you by the end…almost.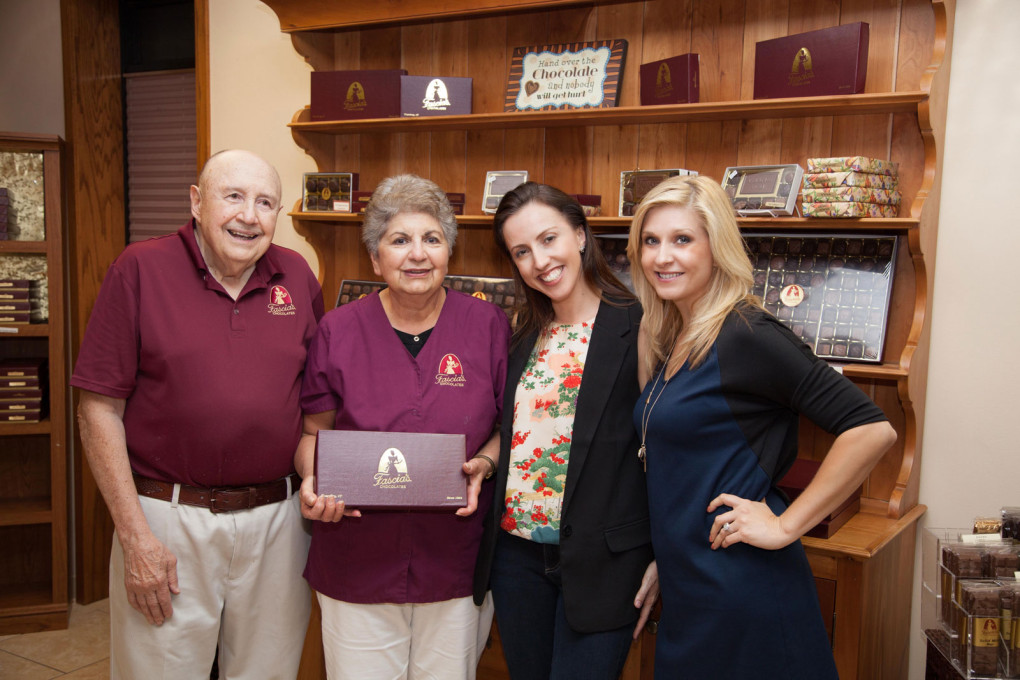 When we've all had our fill of chocolate (my dad would say that's not a possibility – in fact, Dad, I challenge you to take this tour and admit defeat!) we walk back to where the train is waiting to take us home, this time with Randy guiding us on board with a gas lantern.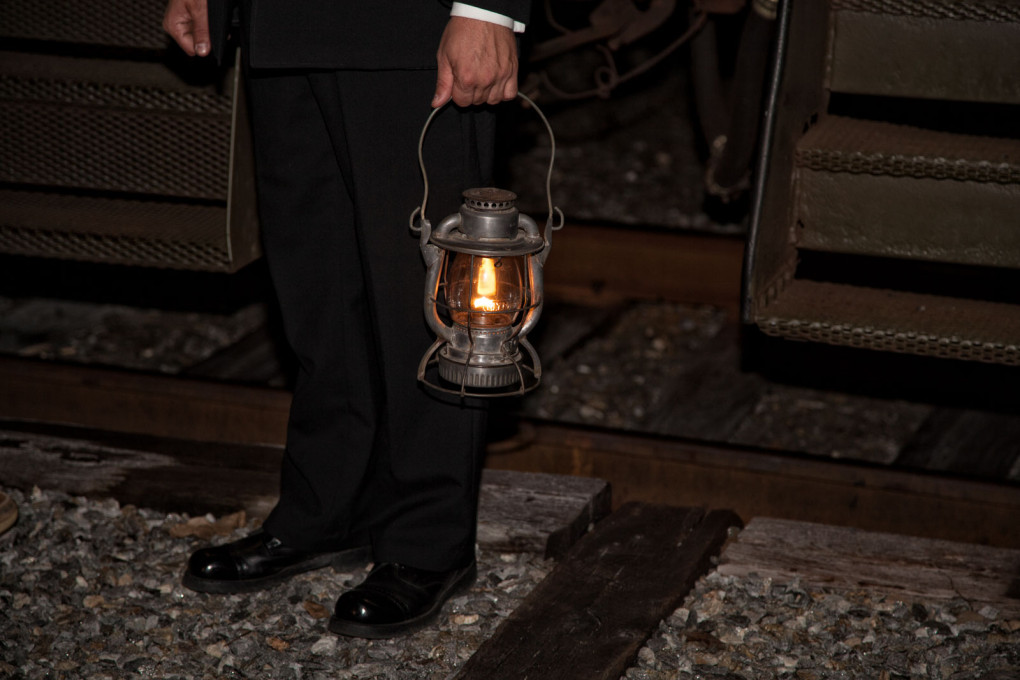 If the evening's train/wine/chocolate experience were to be explained in movies, it would be the Polar Express/ Sideways/ Charlie and the Chocolate Factory experience….oh, and let's put a little bit of the Harry Potter train station scene in there too for good measure.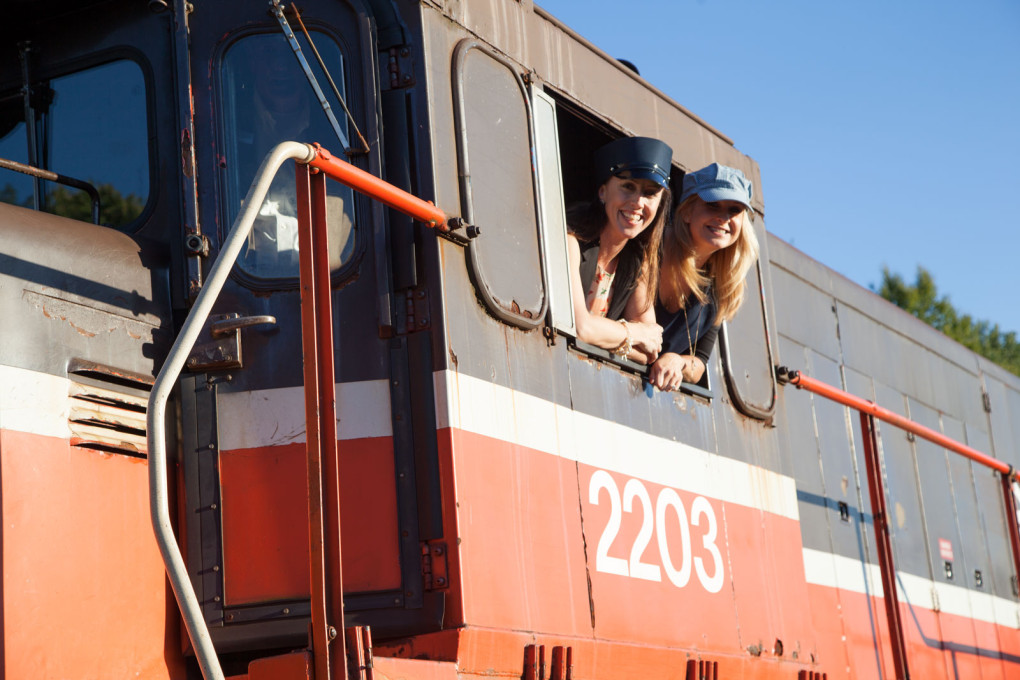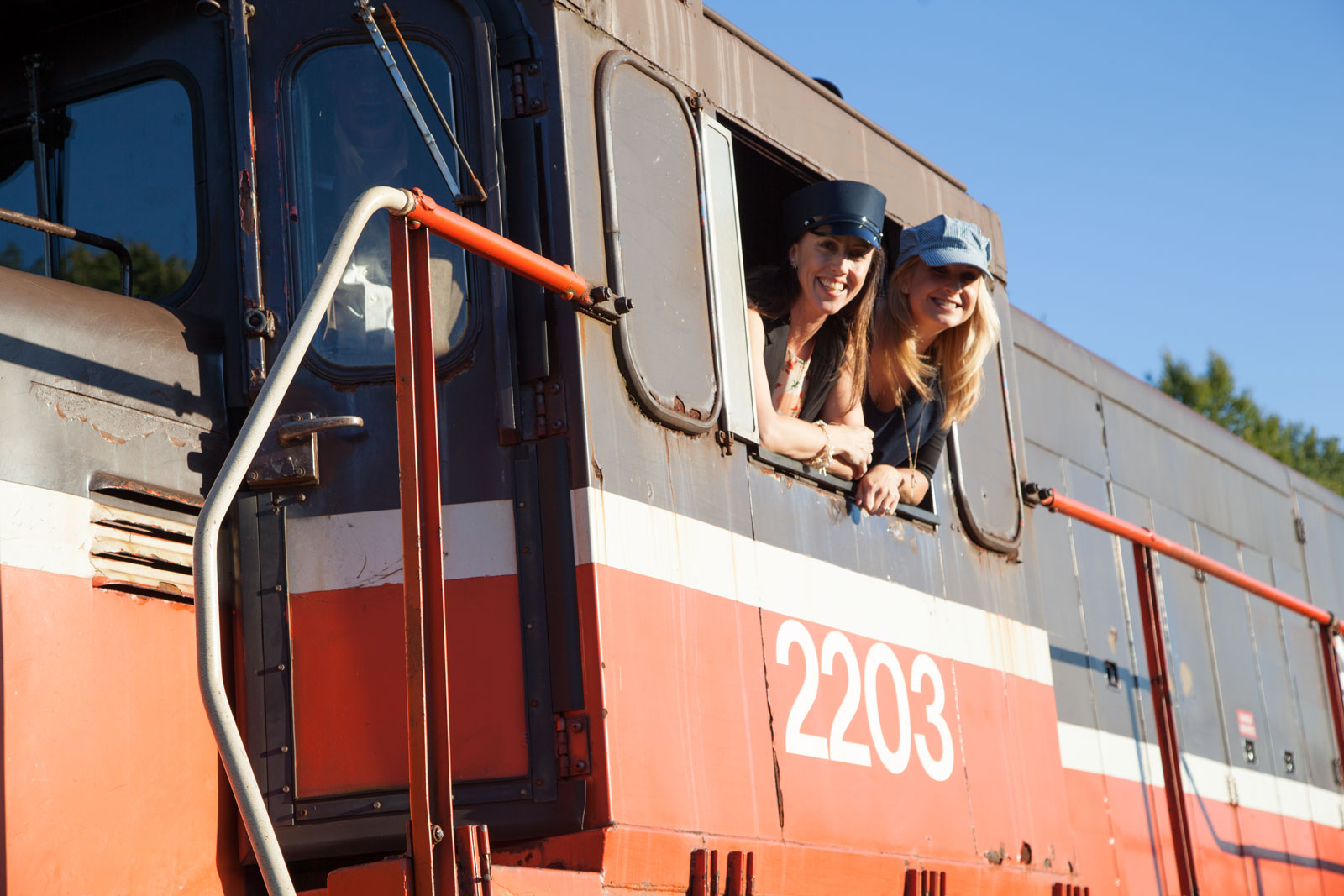 Bev's favorite thing: The full moon in the night sky as we trundled along, imagining I'd stepped back in time.
Lora's favorite thing: Having Michael as the UC assistant for the evening- oh, and being louder than Bev on the all aboard call. 😉
---
Go check out The Railroad Museum of New England's website, Facebook, and Twitter.
Video by Mike Downie, photos by Lora Karam and article by Beverley Canepari!