Art Hearts Fashion always puts on an amazing fashion show during NYFW, so we had to attend again this season! If you don't know about AHF, their website gives a little recap, "Art Hearts Fashion was created by designer and philanthropist Eric Rosete in 2011. Events are a leading platform for designers and artists to showcase their collections in a contemporary fashion week setting." This season they will showcase over 20 designers at 5 of New York's iconic locations.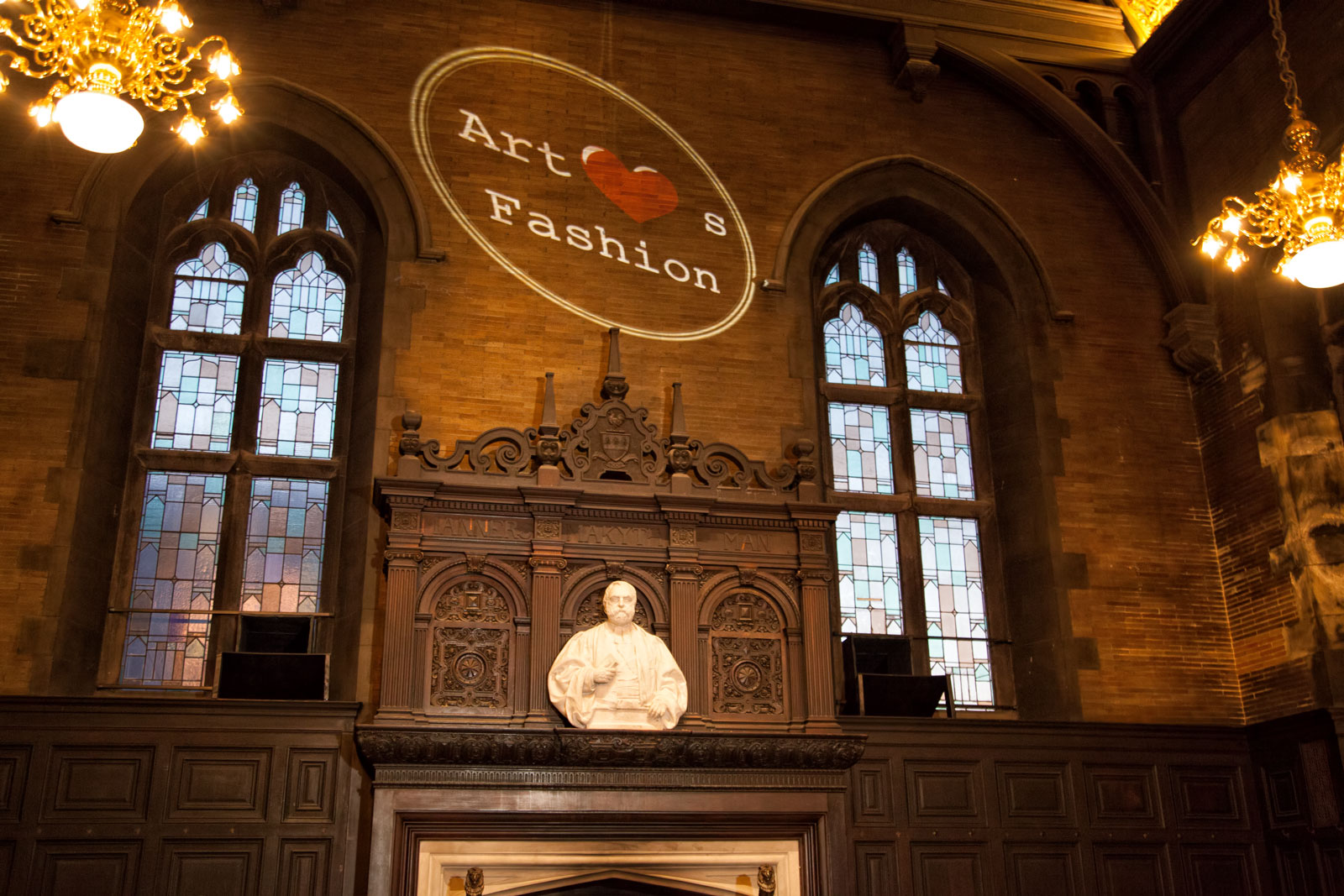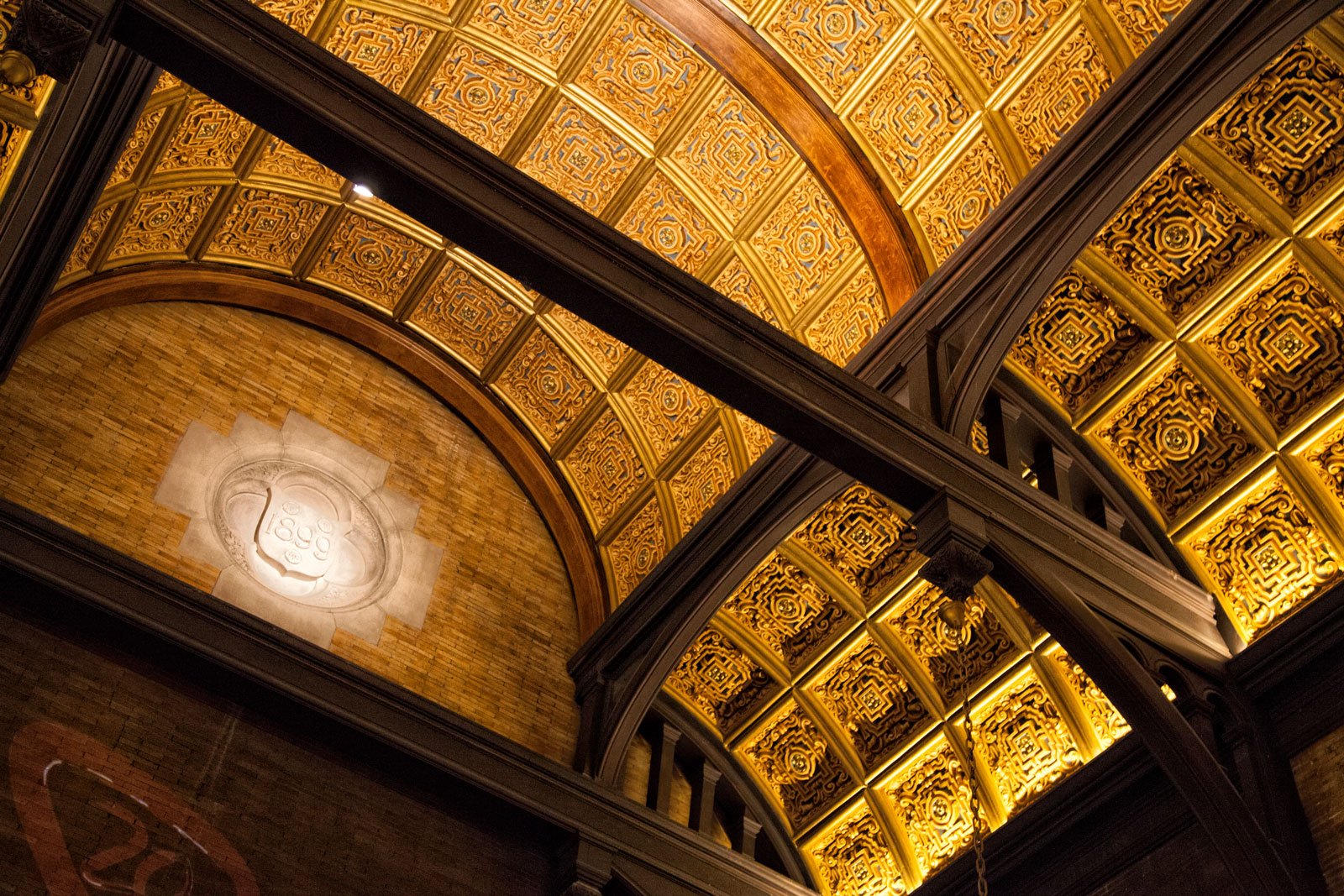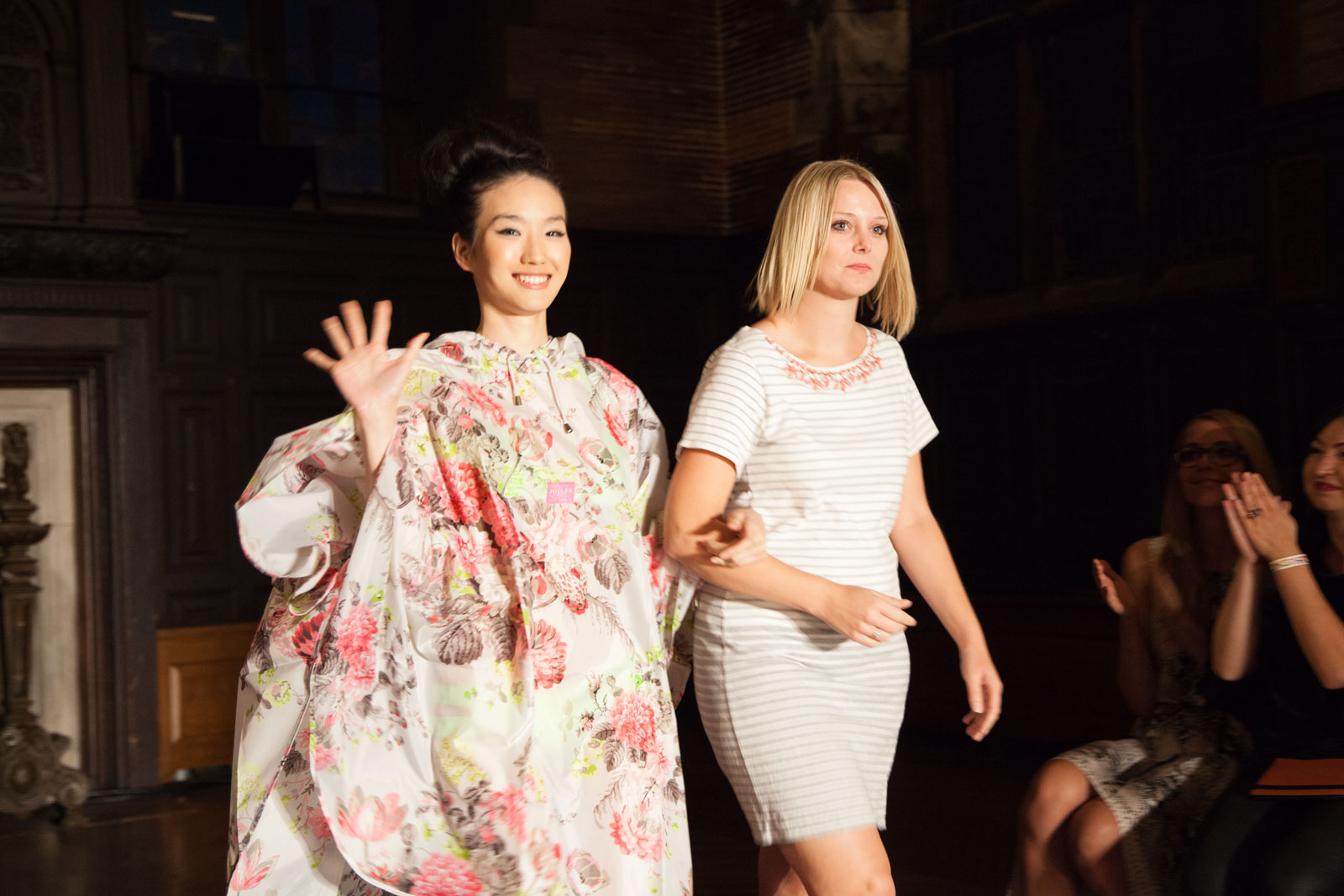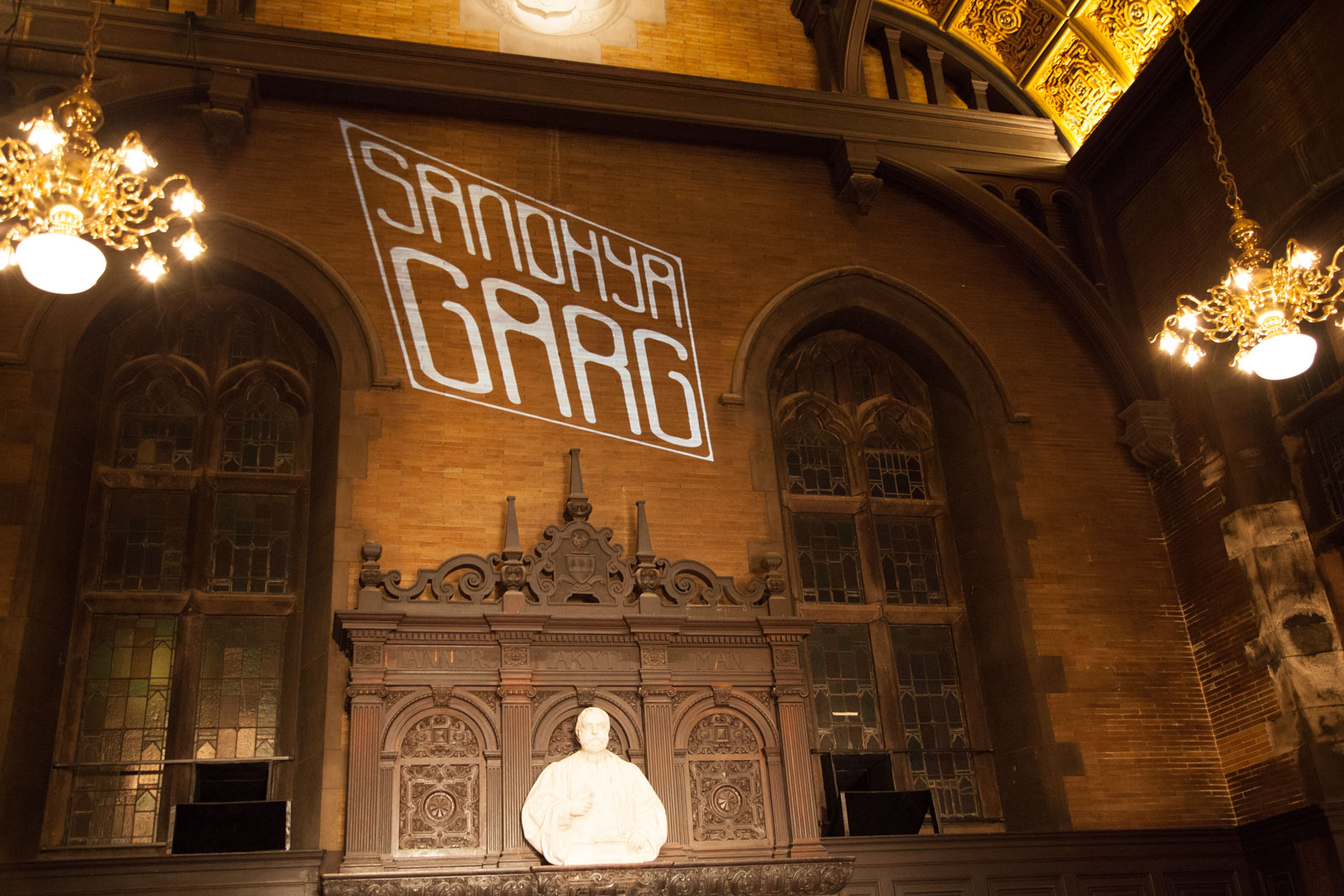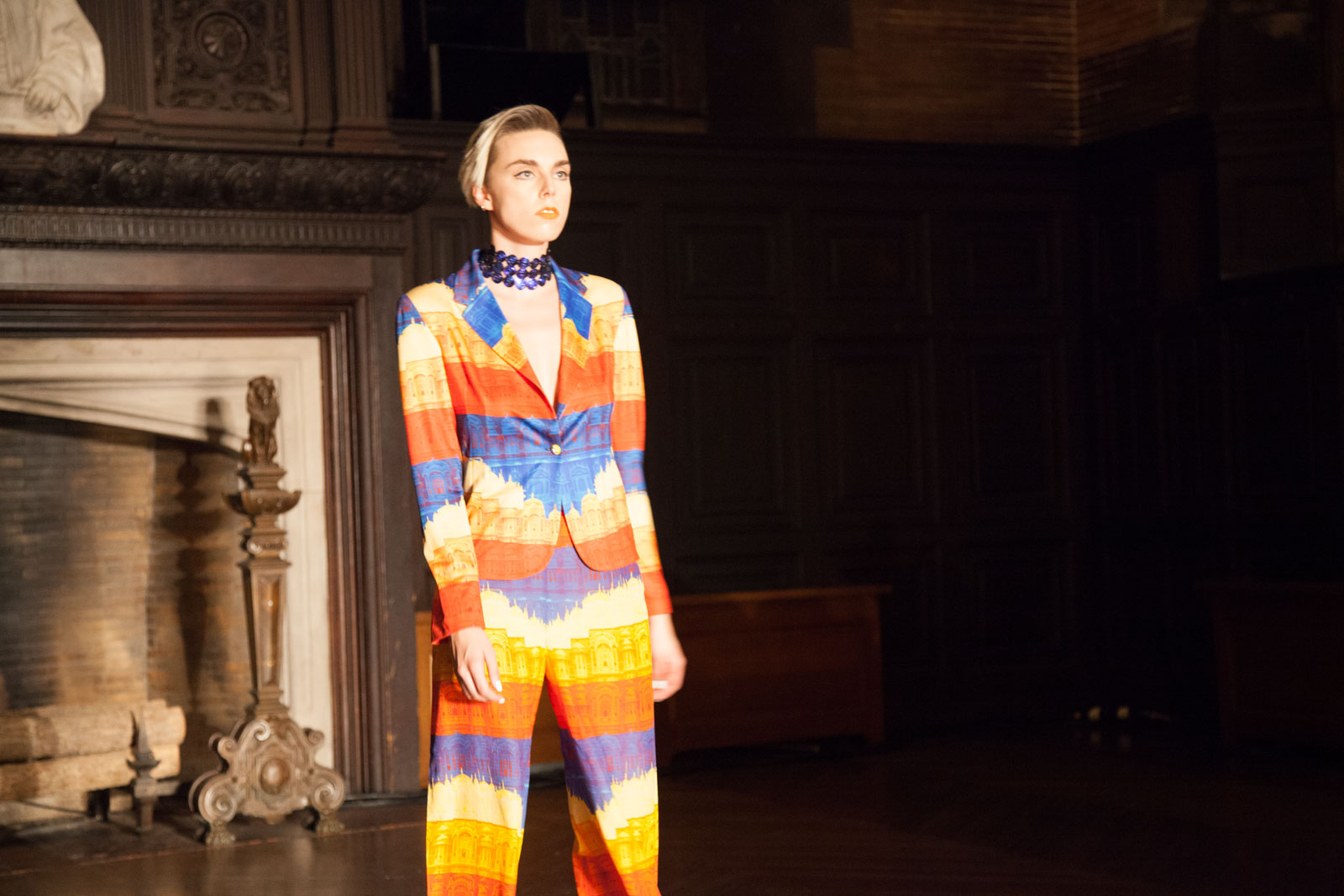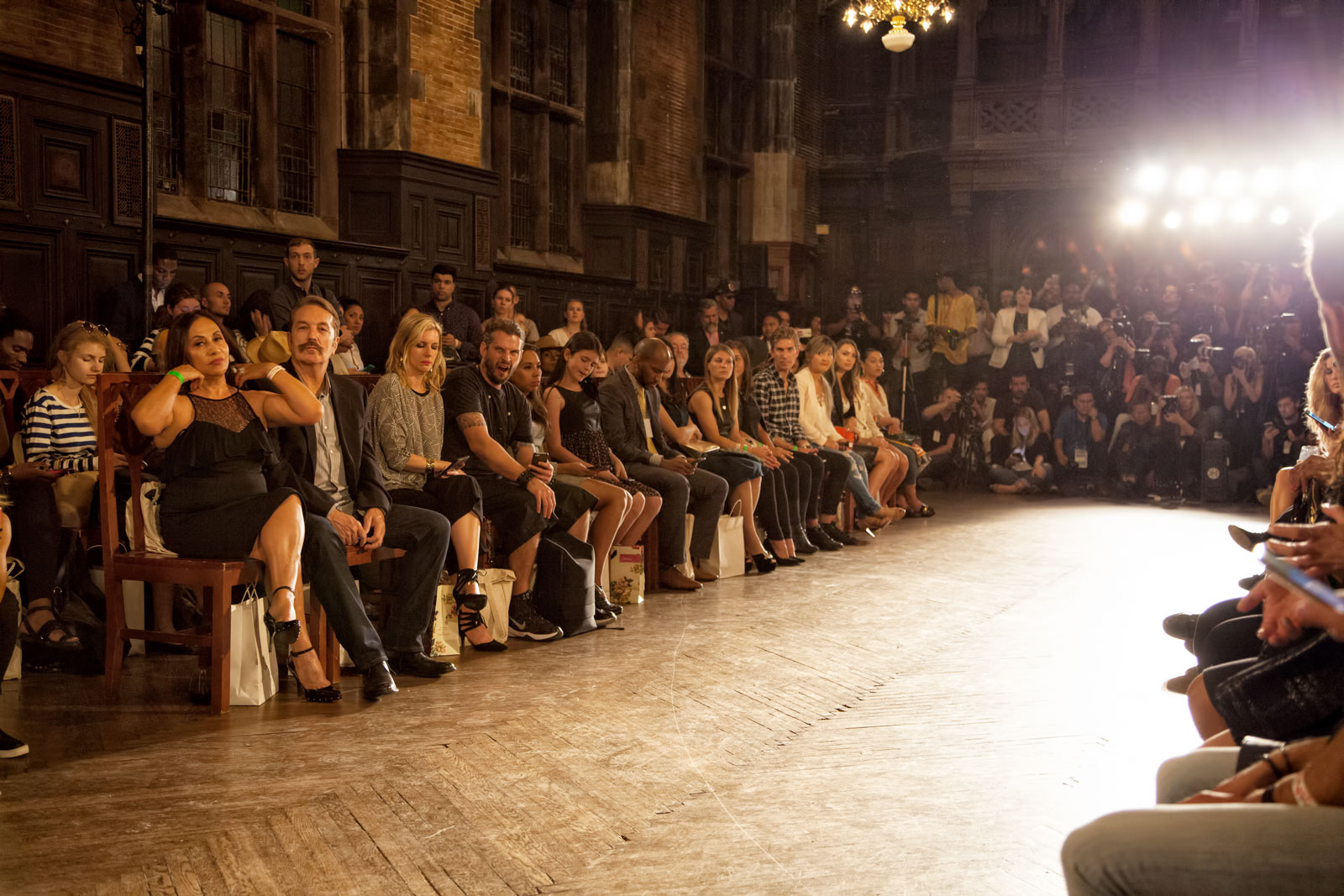 As Fashion Week is no longer held at Lincoln Center, this show was held in the Refectory at The High Line Hotel. Bev was still getting used to US time and unpacking/doing laundry from all her clothing purchases in Milan, so I brought along one of UC's marketing gurus, Kristen Mathias from Squintmore, as my guest. We were curious of the history of the hotel and refectory, so as we waited for the show to start, Kristen read all about the land and venue…..it's quite interesting. Psst, you can read it here.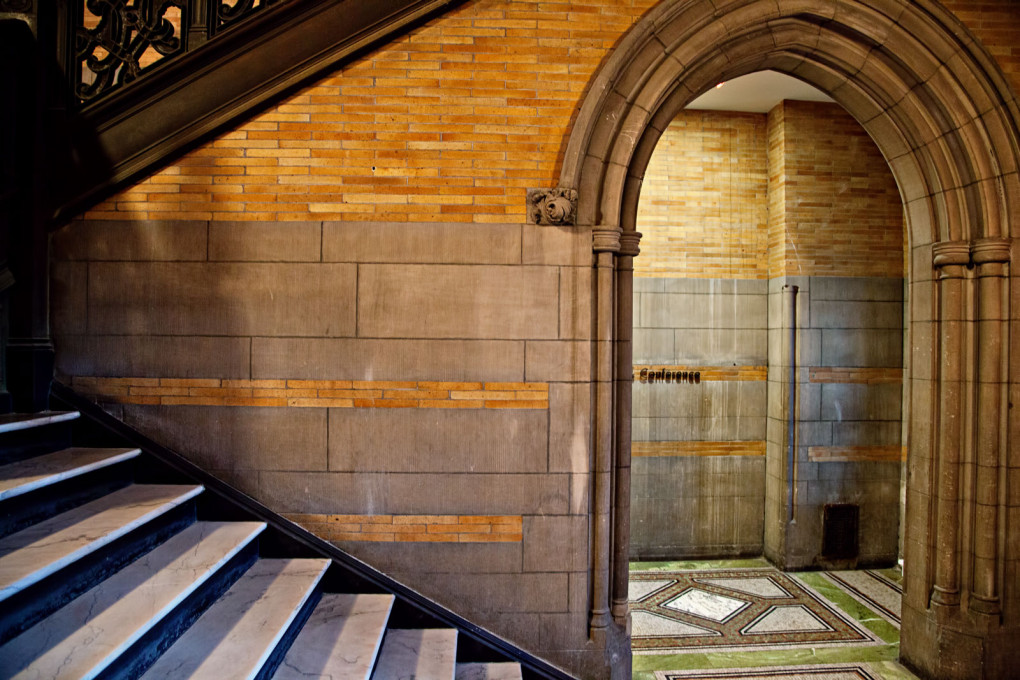 After checking in, we mingled in the courtyard and listened to Kelly Saint Patrick entertain the crowd, took some step and repeat pics (i.e. red carpet backdrop), drank a little wine, and of course, I had to ask people if they wanted me to take pics of them as they were feebly trying to take selfies with groups of 3 on their cells….(a photographer's work never ends).
We sat in front row seats and watched the room fill with stylish editors and bloggers, and photographers rushing about reminding us to not cross our legs during the show (the photogs in the media pit hate seeing lots of tips of shoes and legs in their runway shots). As a photographer, I prefer the non-pit area to get a different type of shot from the normal runway standard.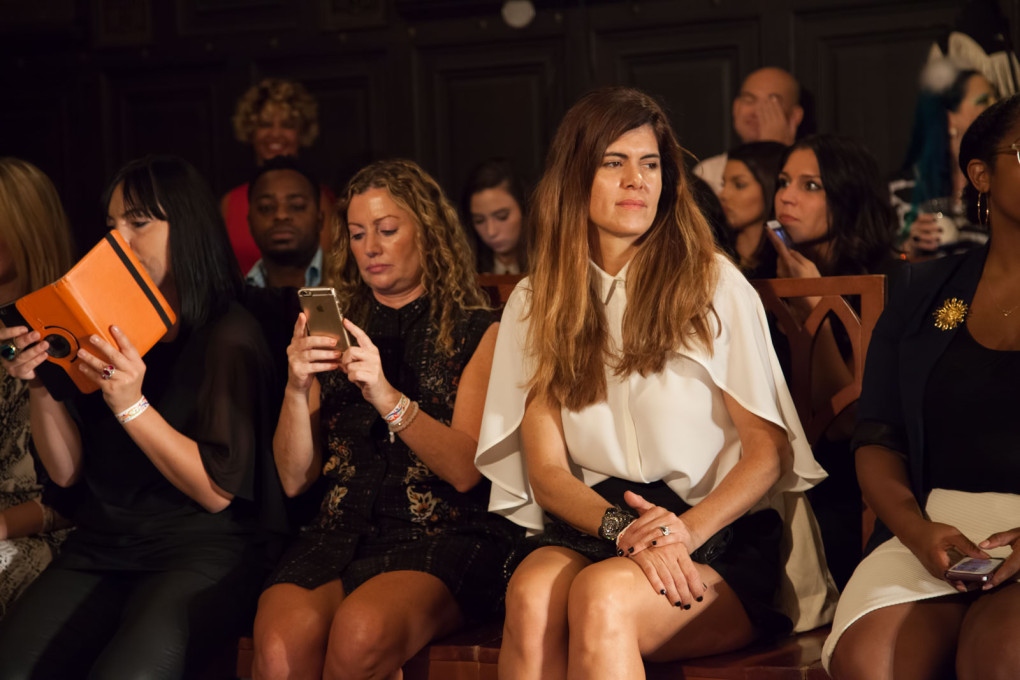 The music starts, the crowd quiets with cell phones and cameras poised to get the first shot as the model makes her entrance, and we watch as Joules London kicks it off with fabulous rain jackets and boots (or as Bev would call them, Wellies). We almost wished it would rain….almost. We even got a printed umbrella in our gift bag – bonus! As a side note, anything from this line would make excellent gifts (practical, affordable, and cute!).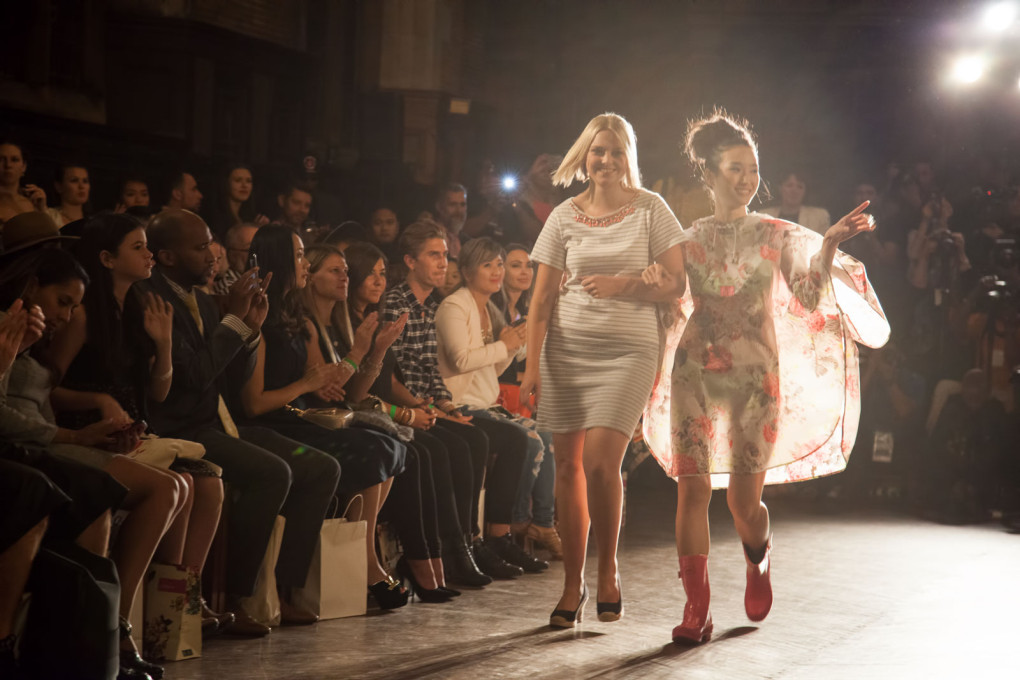 Brendan M Combs chatted with us about his debut at NYFW: "Debuting at NYFW was a whirlwind of an experience, honestly, prior to show I had been building the collection to present in October, and one night I received a message from my business manager, Leigh Moose, saying she had been contacted by the representatives from ArtHeartsFashion to present the collection during NYFW. At the time I had only had about 4 samples produced out of the 25 garments presented within the 13 looks shown. So I had roughly 2 ½ weeks to complete the collection. It was definitely surreal to be showing so soon, I'm only 23 and am only one year post-grad which in the industry is something that doesn't happen often now."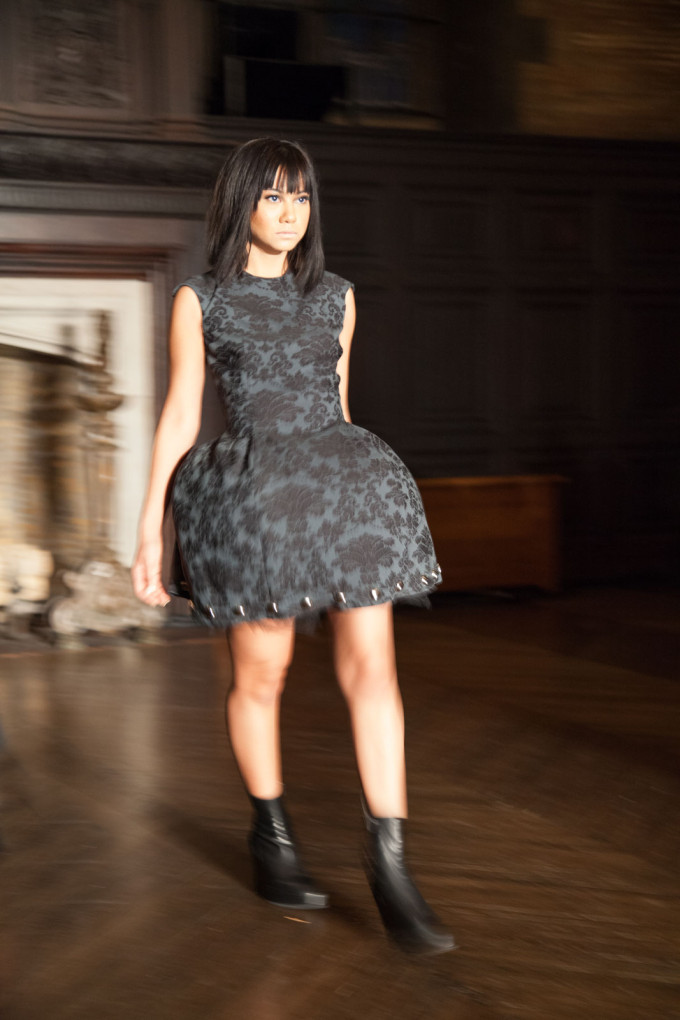 And what's next for Brendan? "A lot, actually! In October I'll be presenting the collection in Atlanta in participation with RAGTRADE Atlanta. I'm also going to be working closely with my manager more intensely on finding private investors, getting the collections into retailers, and begin development of the Fall 2016 collection."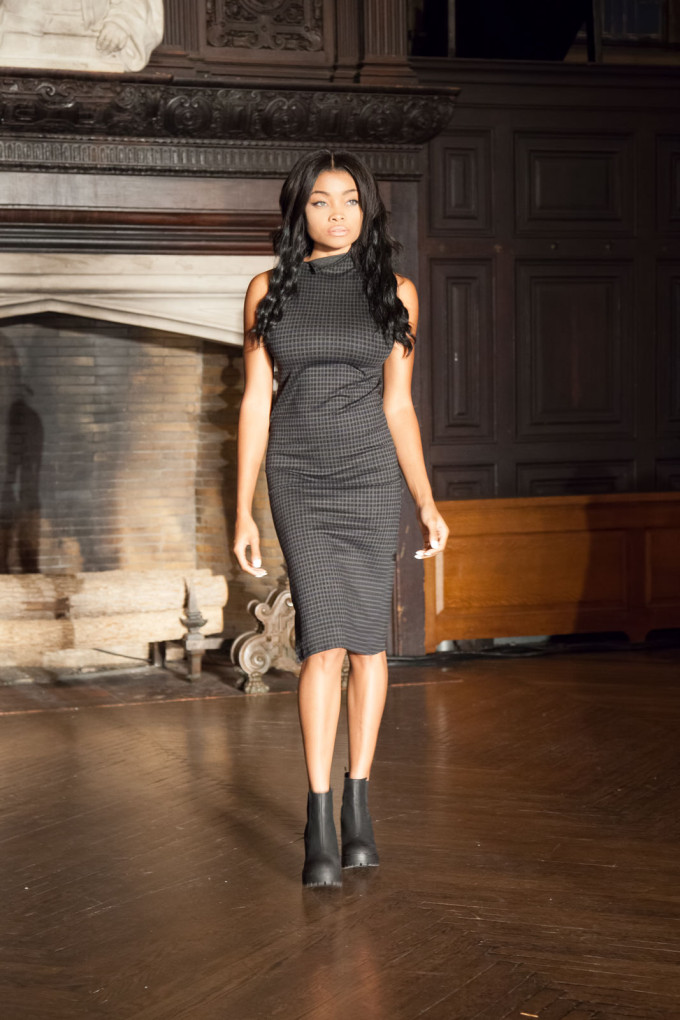 House of Li Jon's Lia Mira knocked it out of the park again with her chain mail pieces that are truly works of art. We love!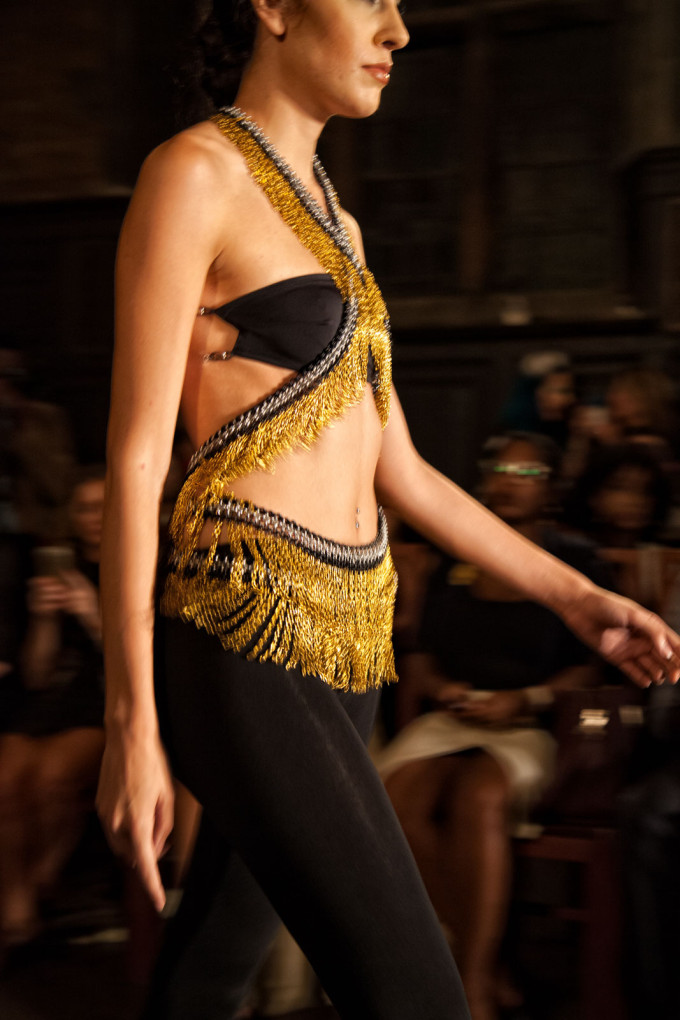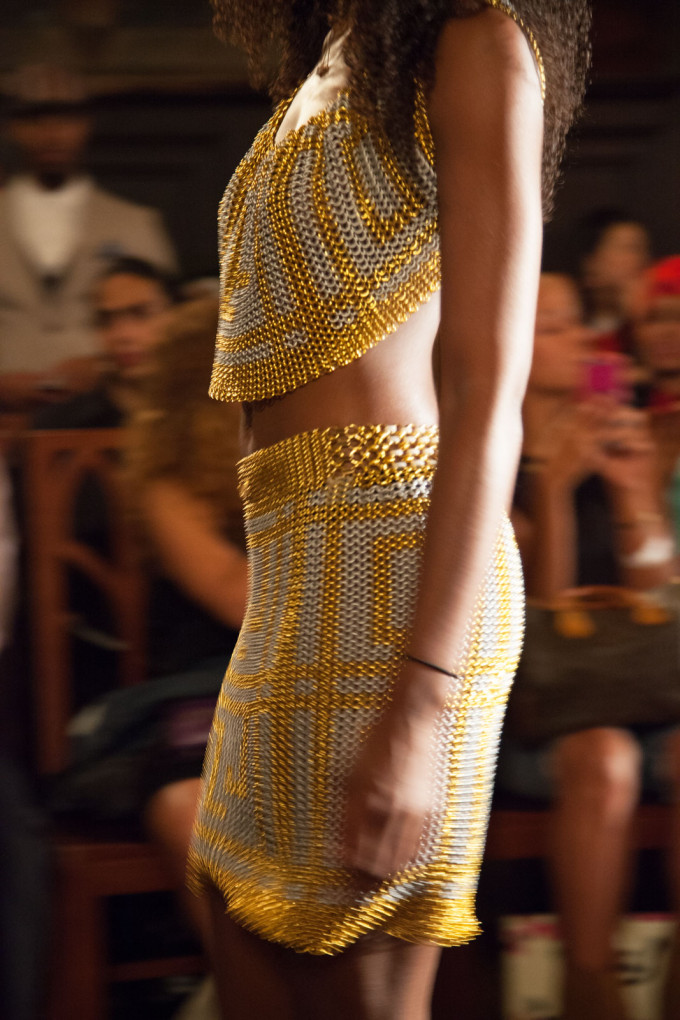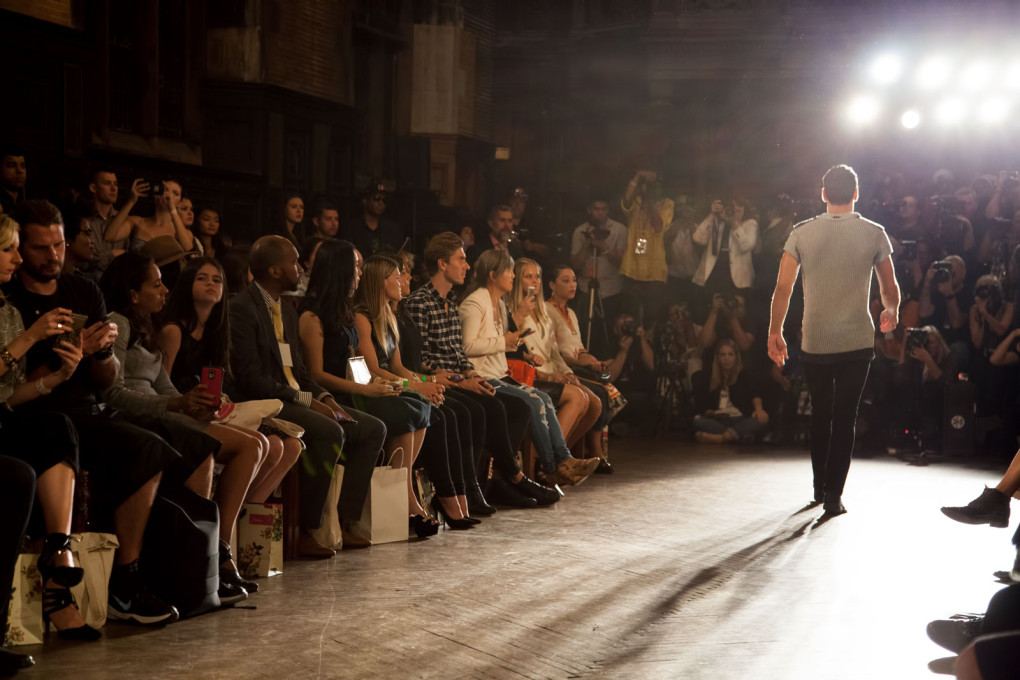 And Sandhya Garg had her models donned in bright, sumptuous custom printed fabrics that screamed SPRING! You also may know her from Project Runway season 13.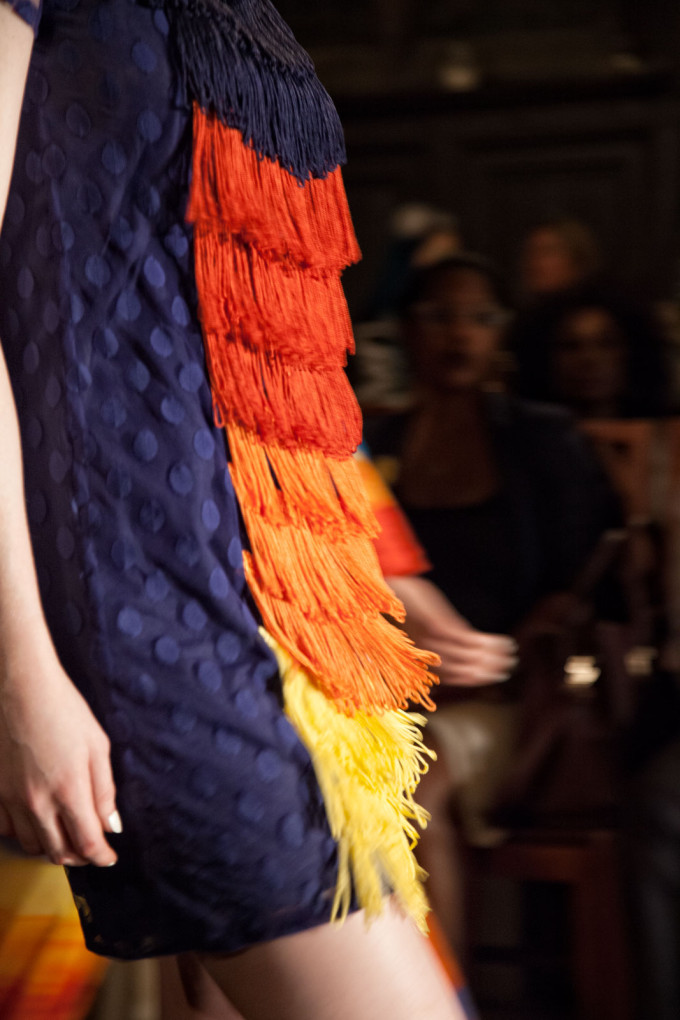 Art Hearts Fashion sponsors and supporters include: The Organic Face™, Marrakesh Hair Products, VOSS Events, TATRATEA and Monster Energy.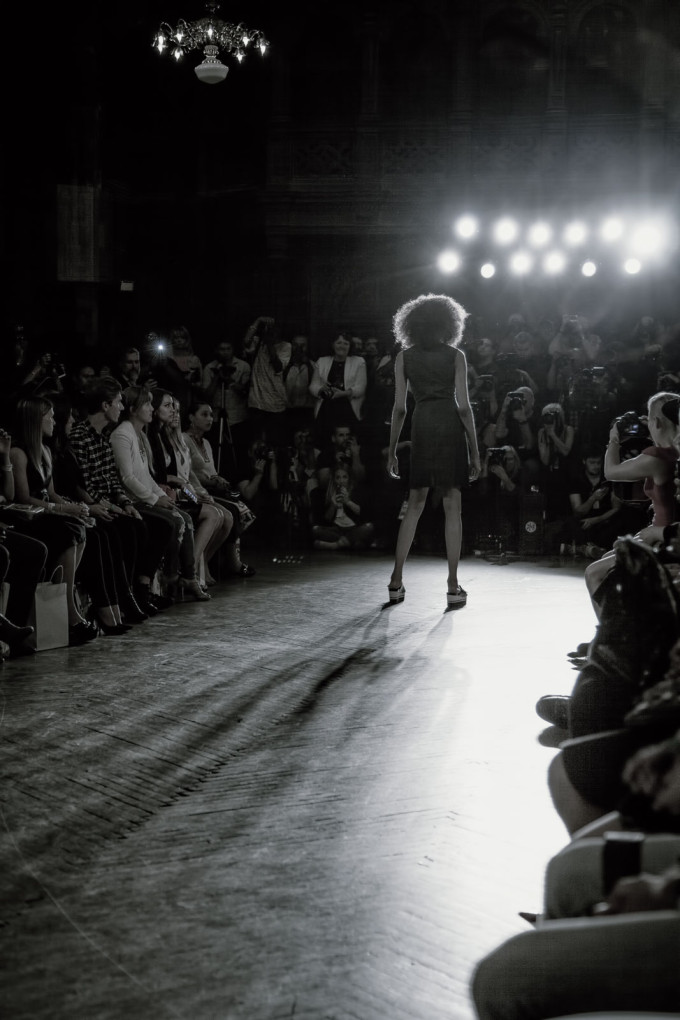 ---
Photos/Words: Lora Karam