Our visit to the Hunt Hill Farm and Silo was twofold. A tour of the Silo store and museum, and a cooking class at the Silo Cooking School. Bev and Lora are cooking…this doesn't happen often in our respective houses! Check out the video to see the Silo grounds and the start of our cooking journey, and then look at the photos for the final presentation – we're very proud!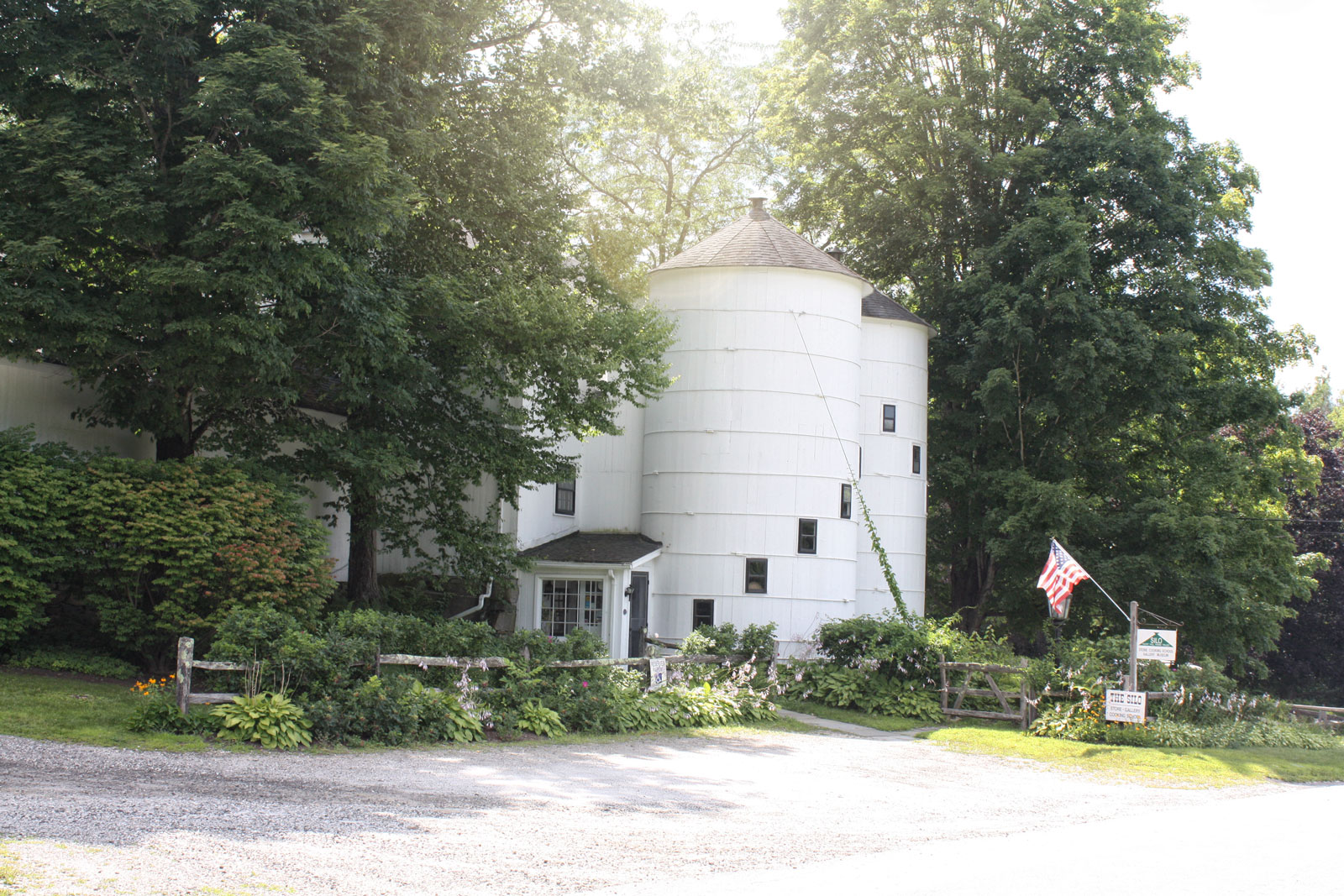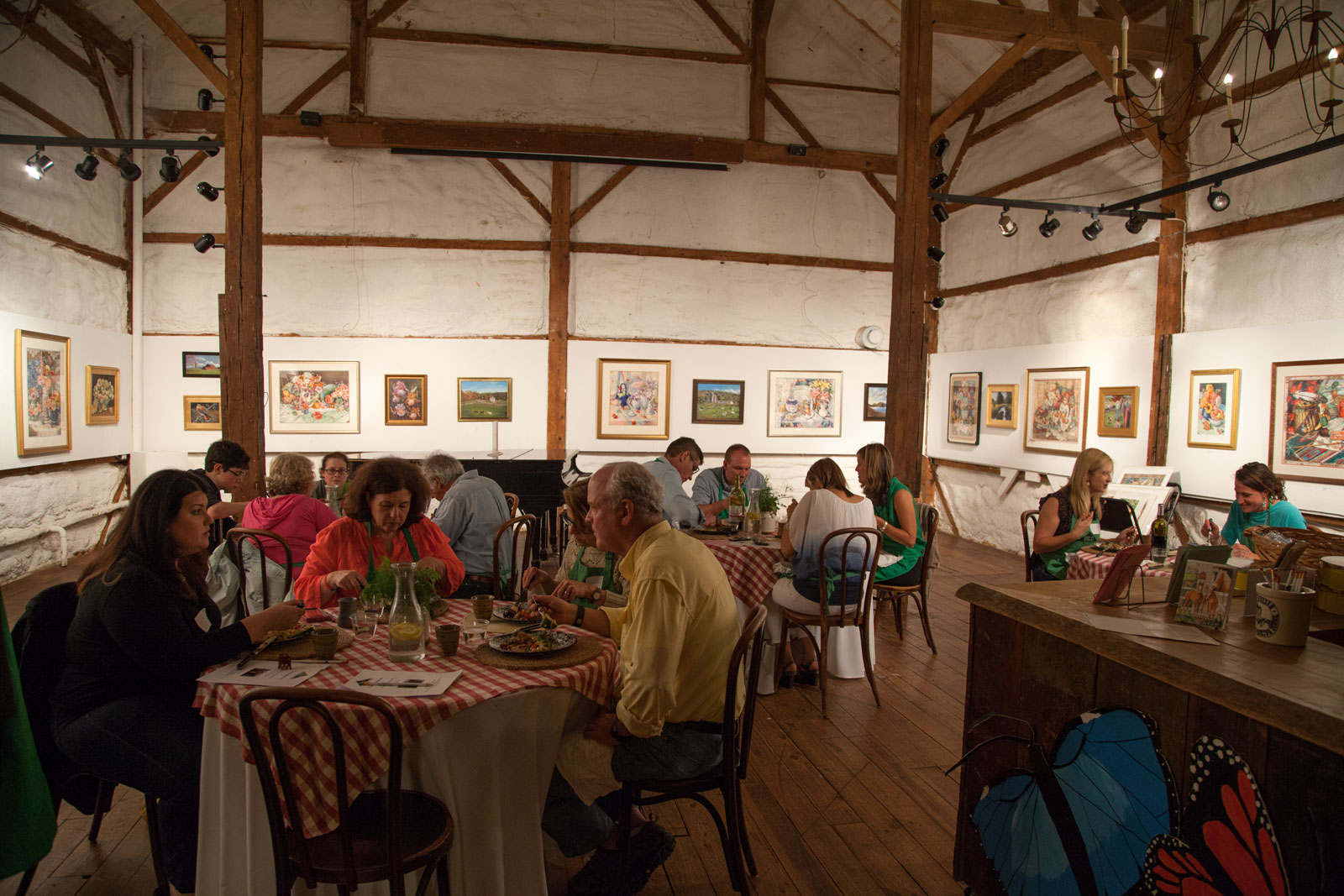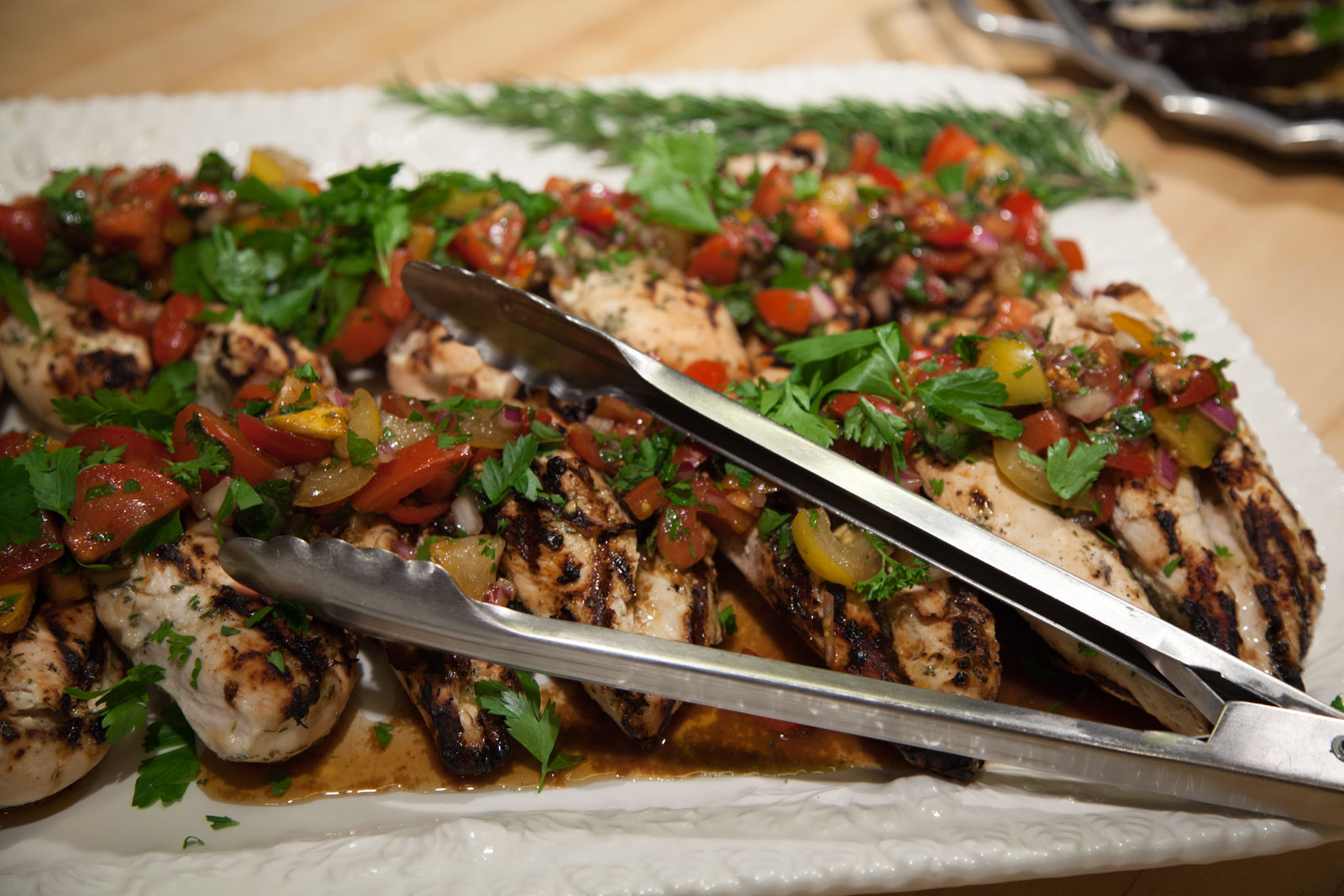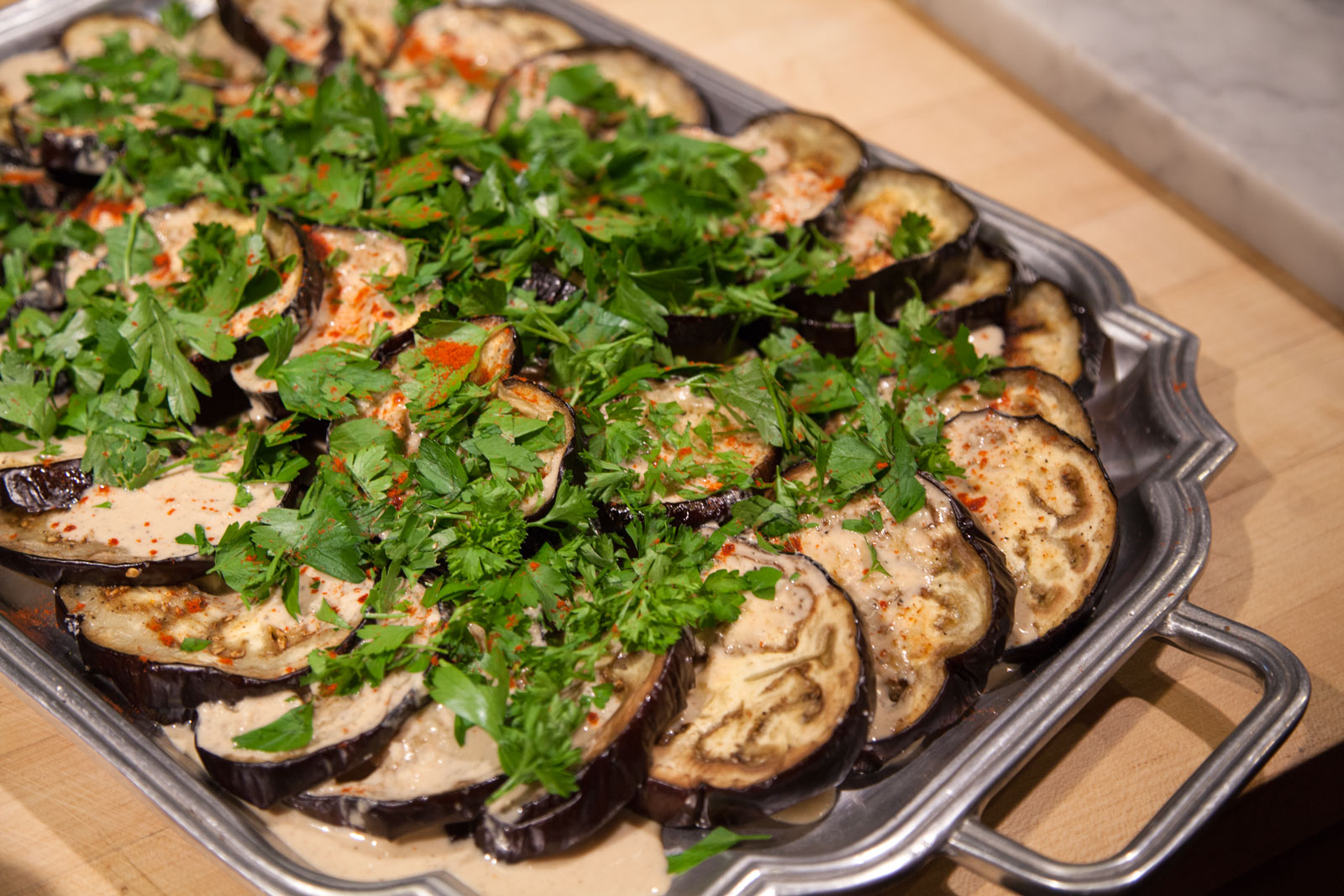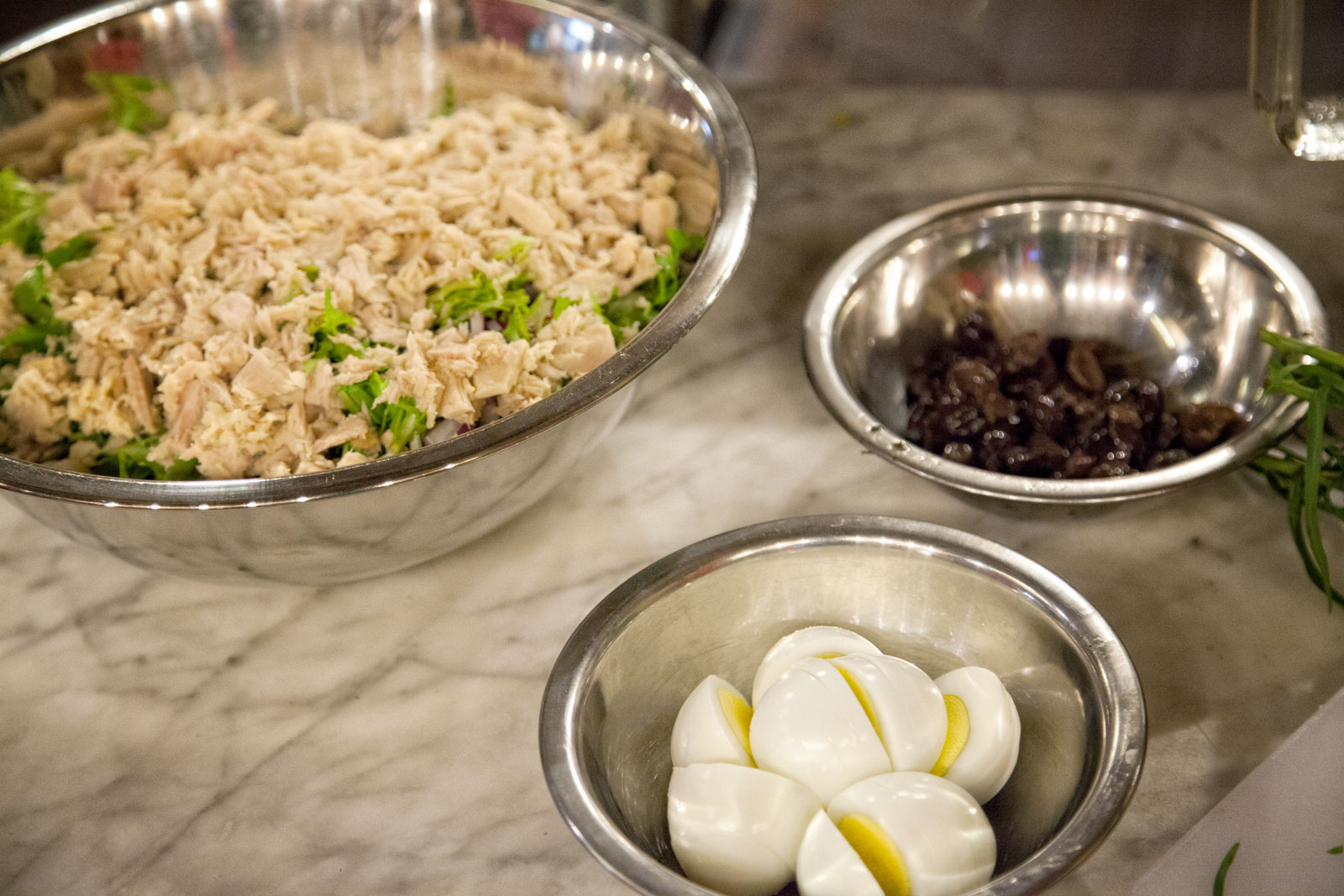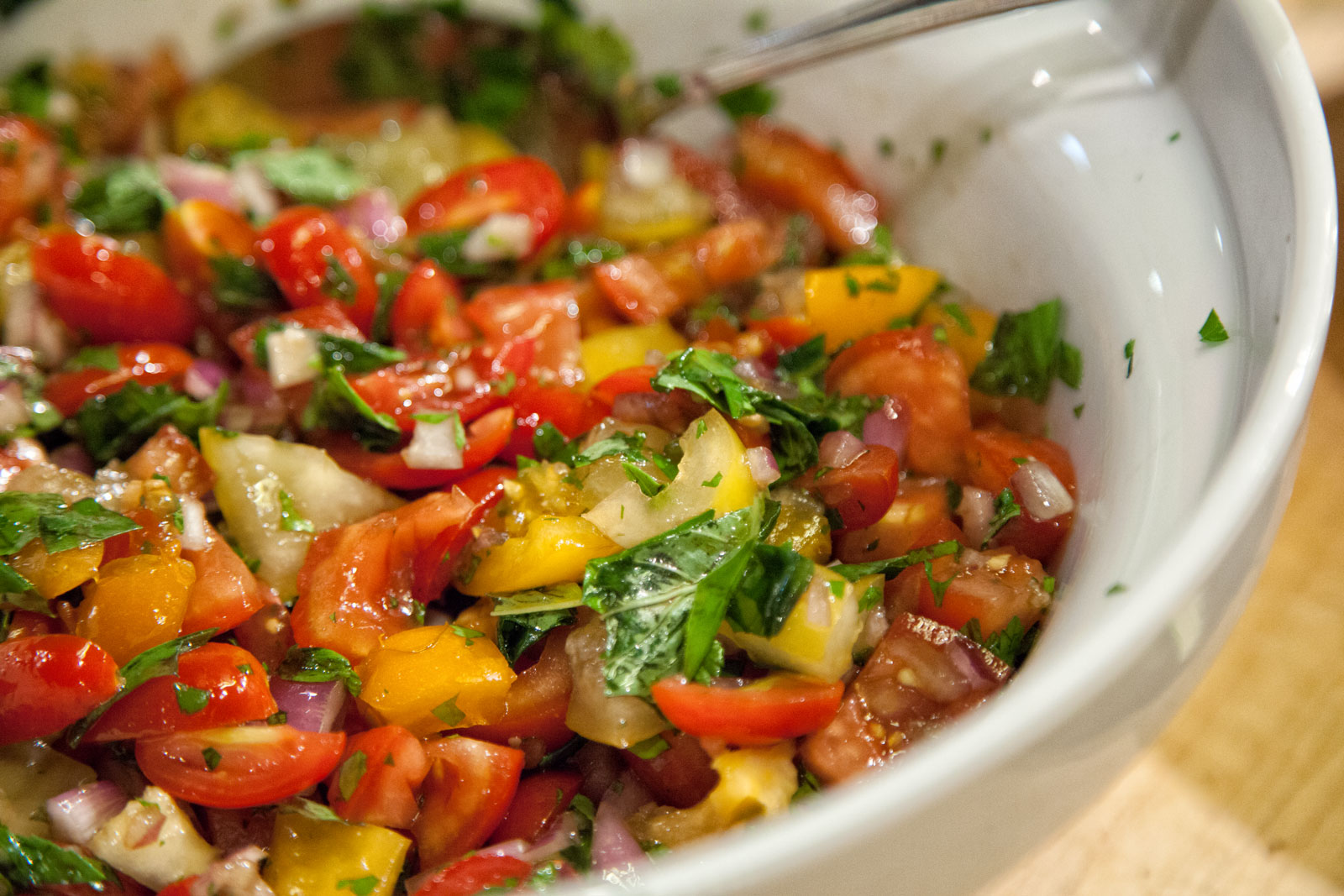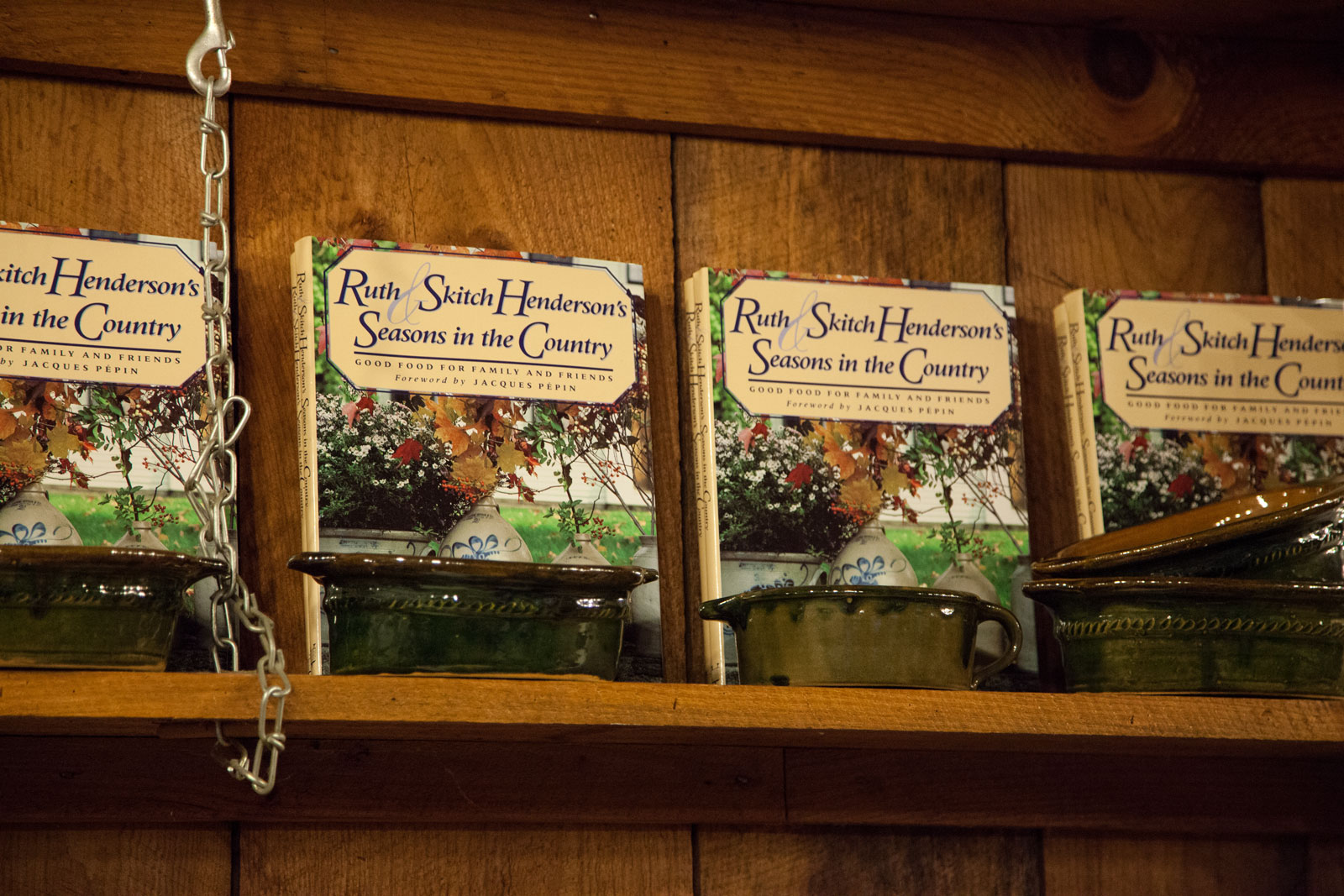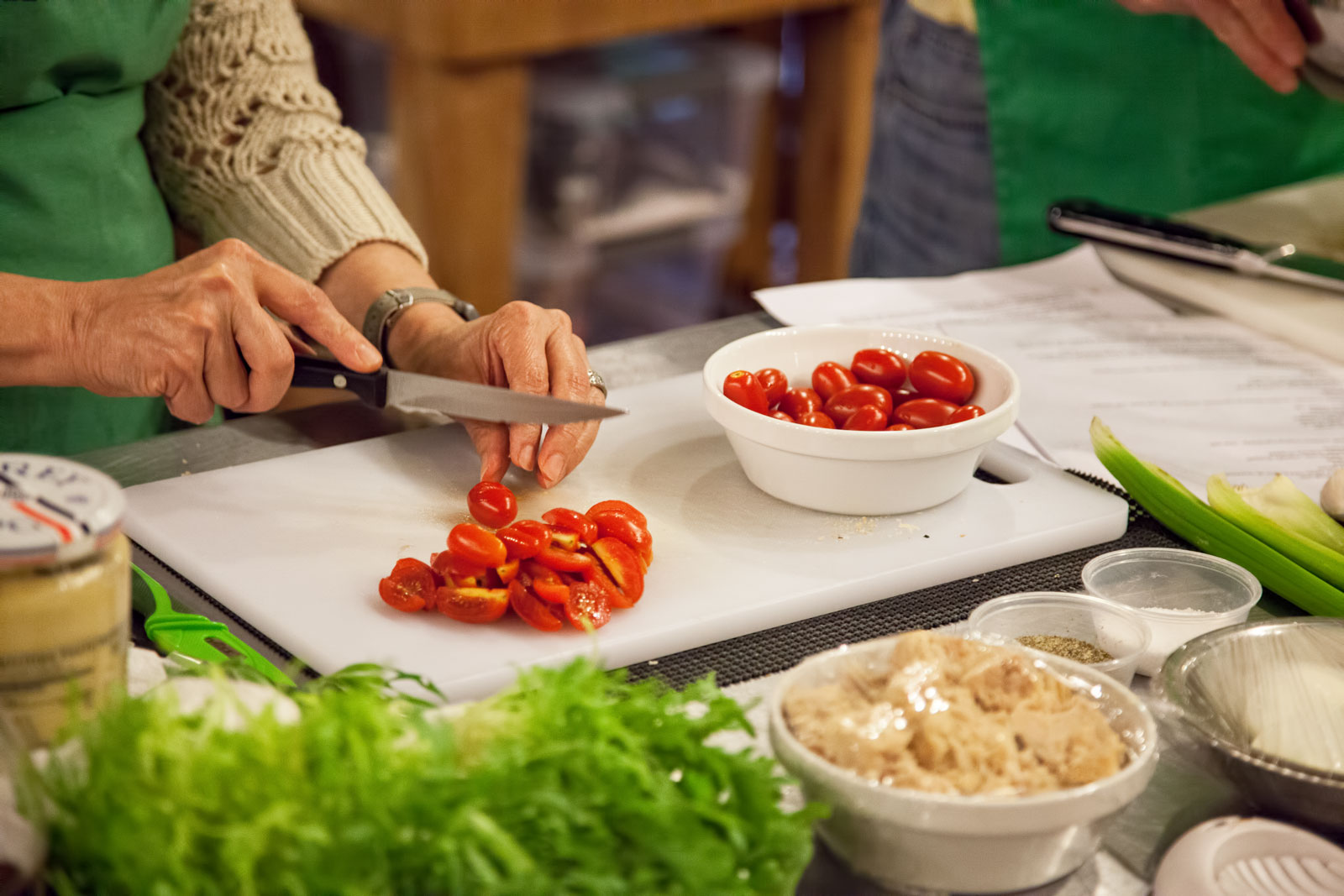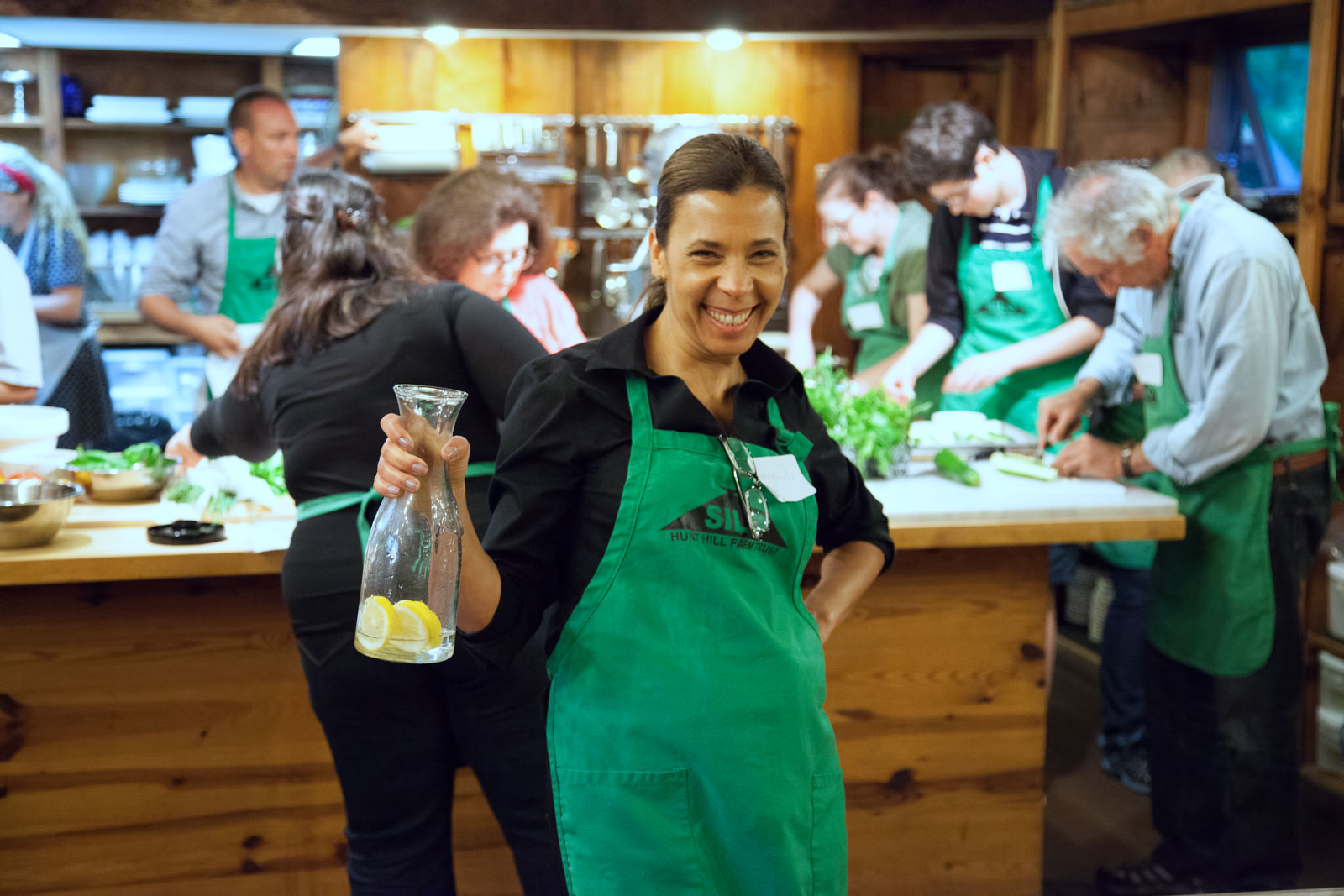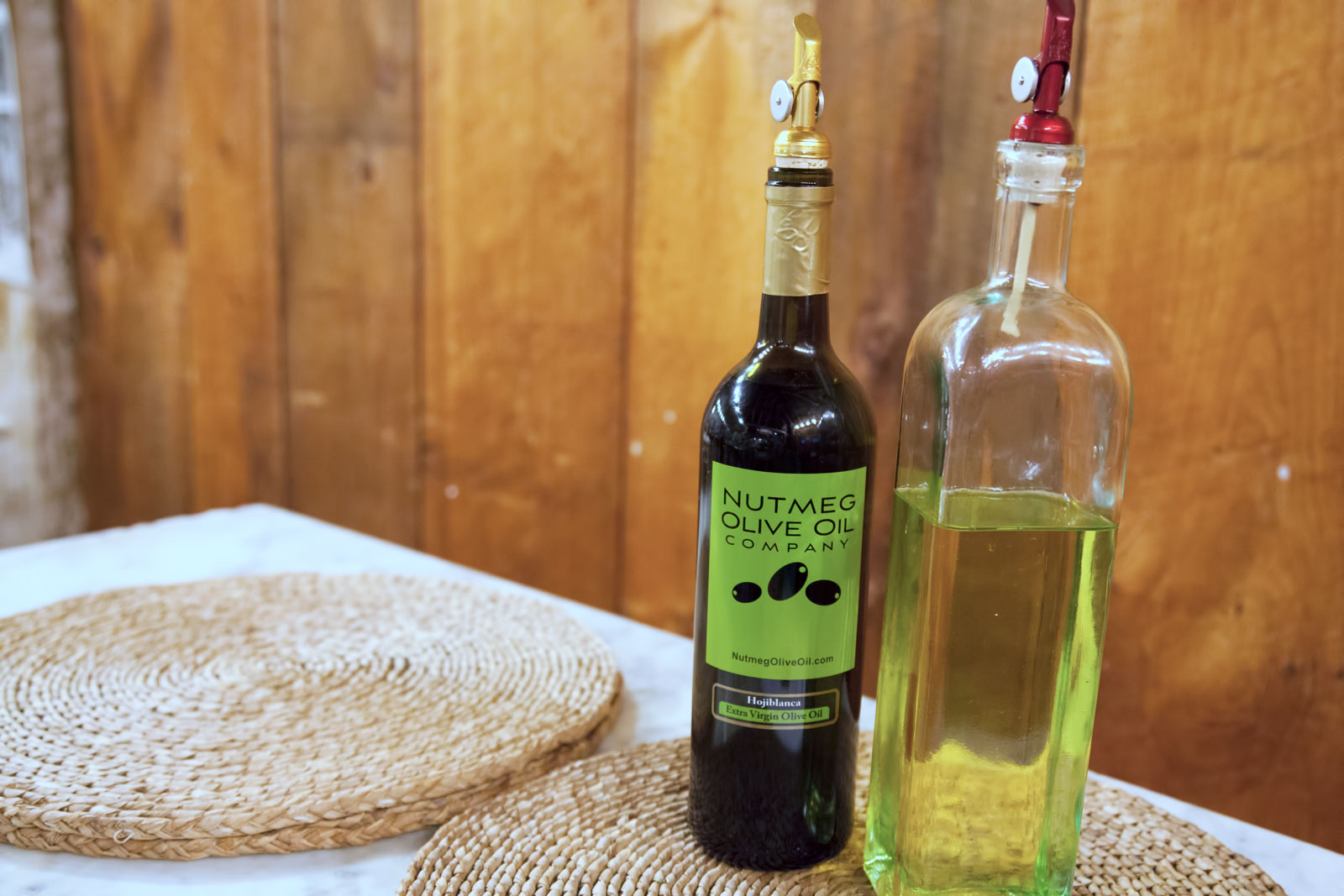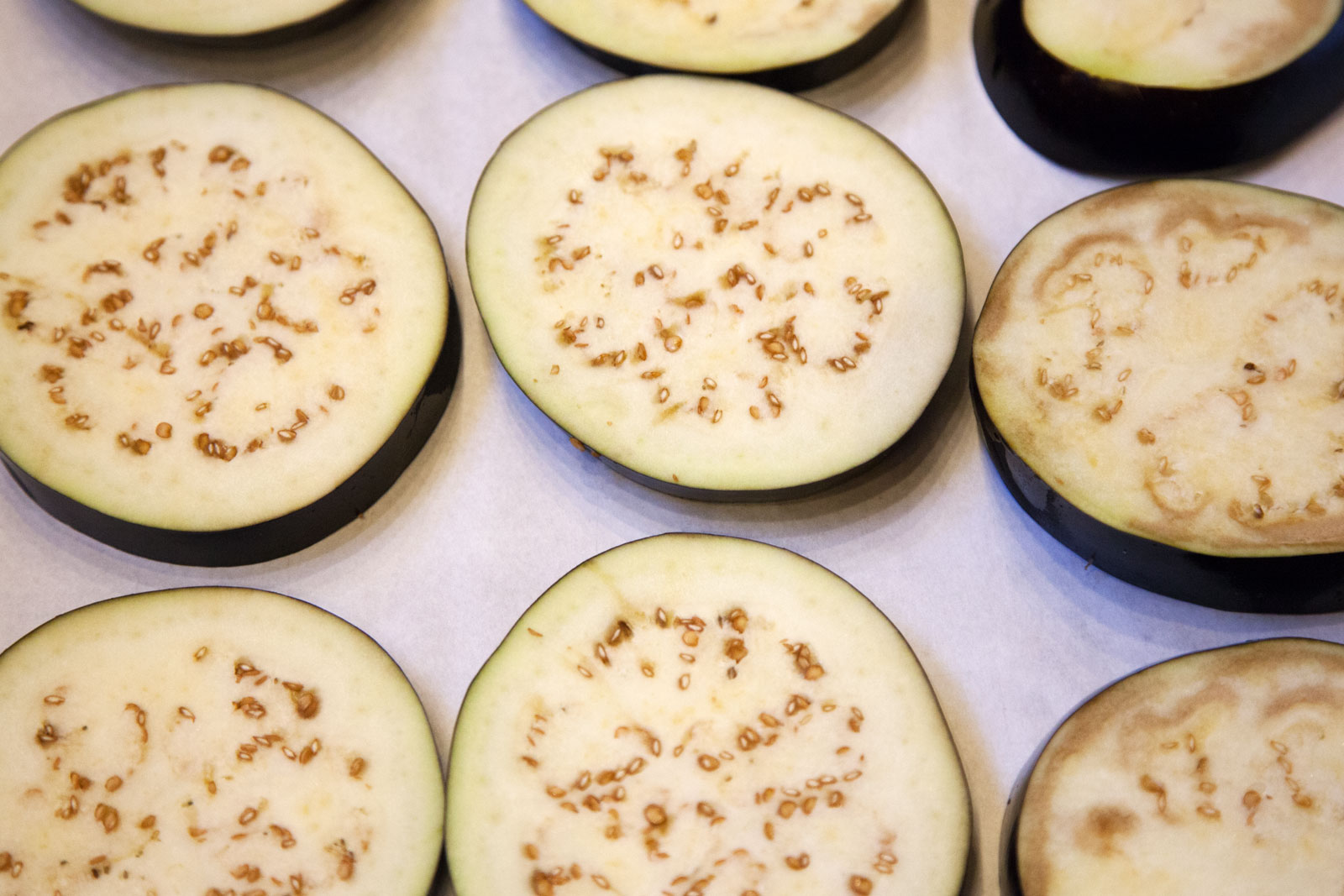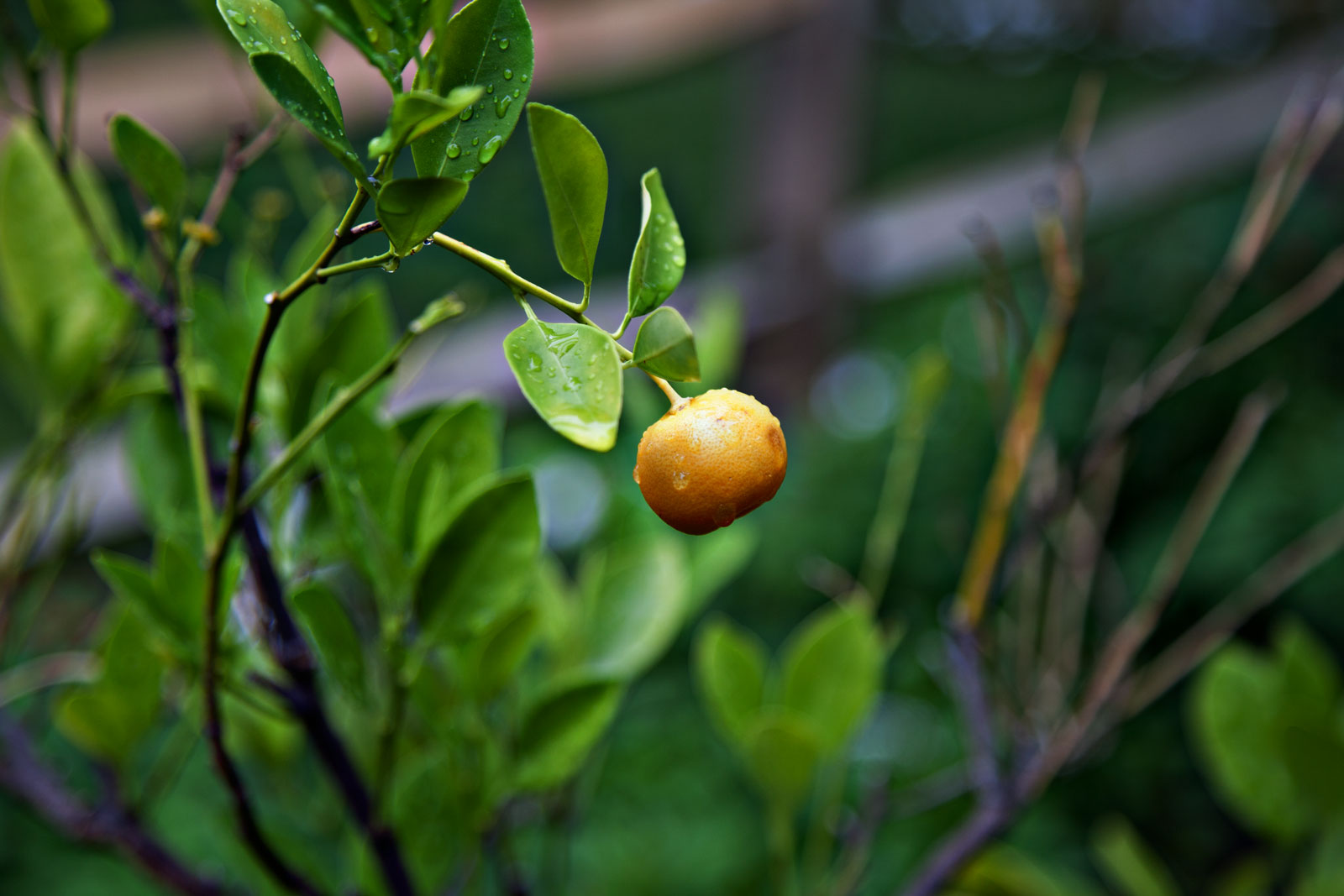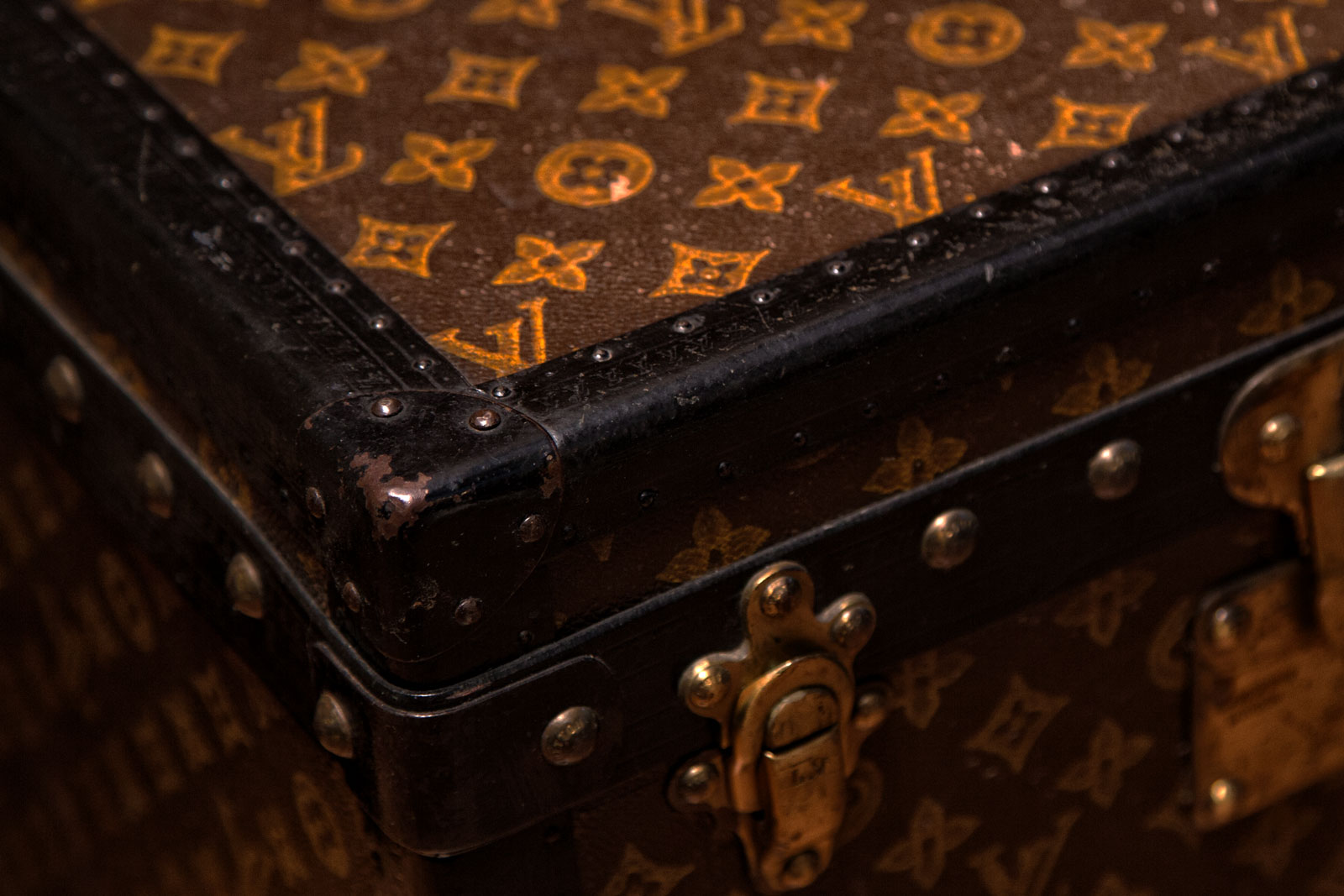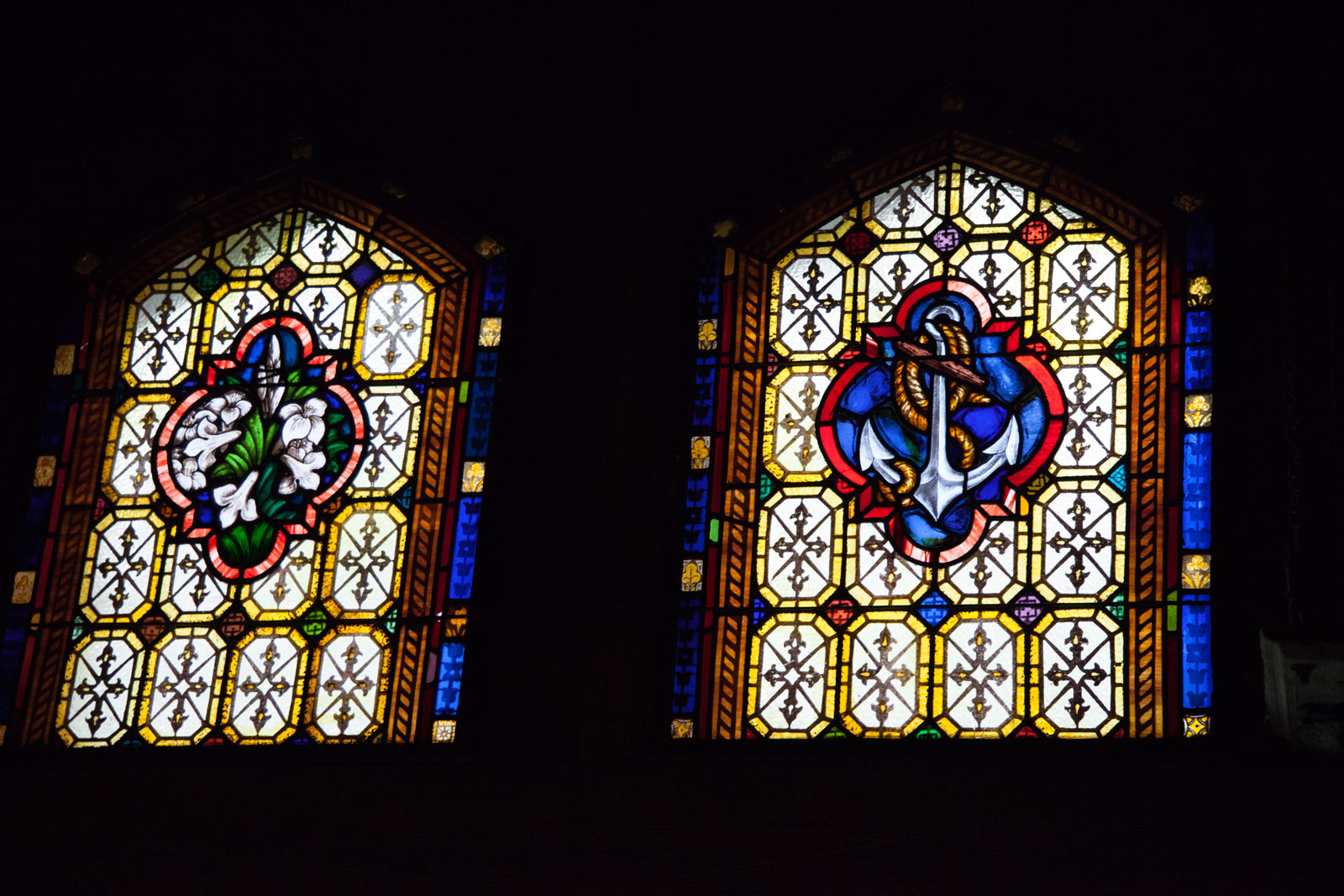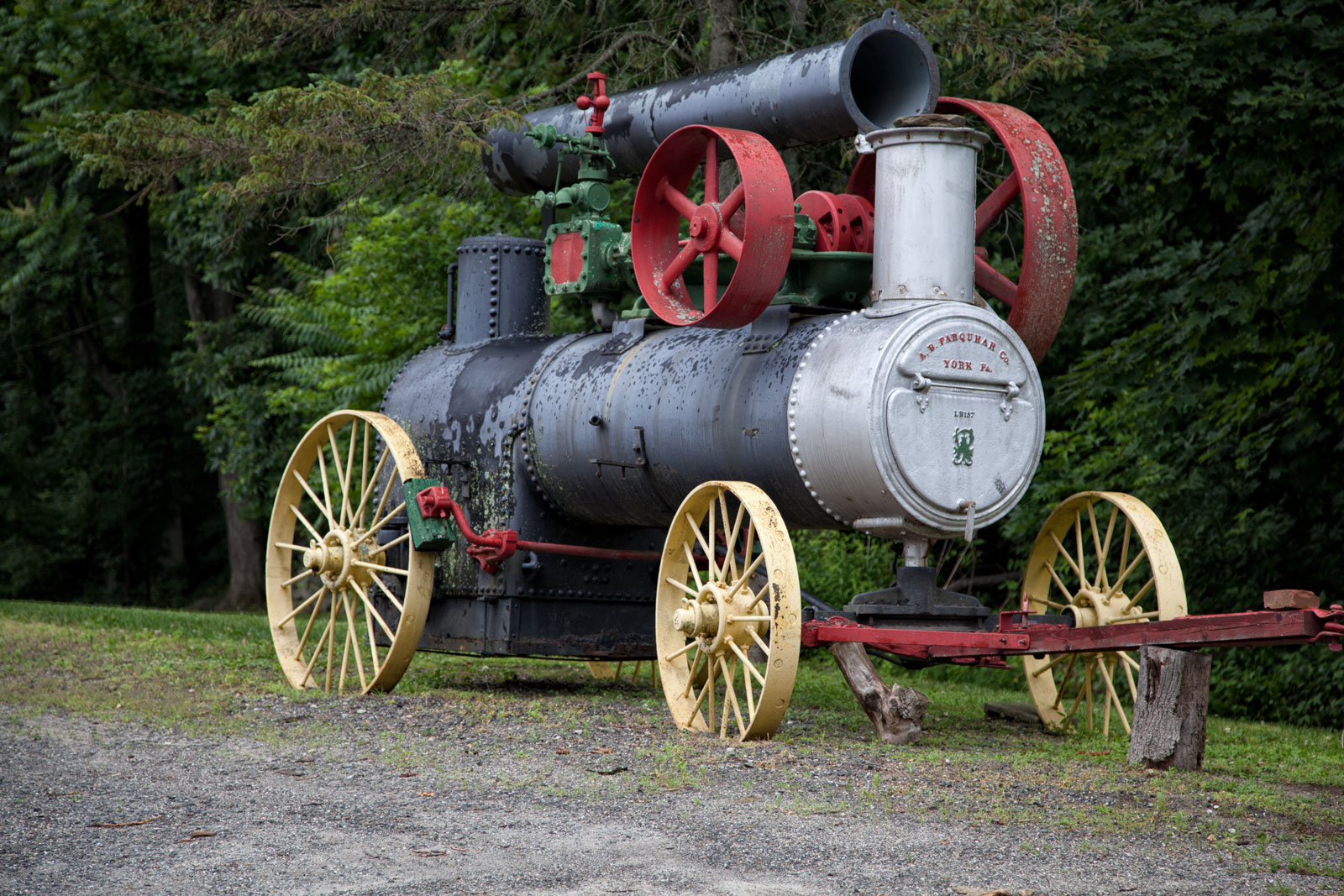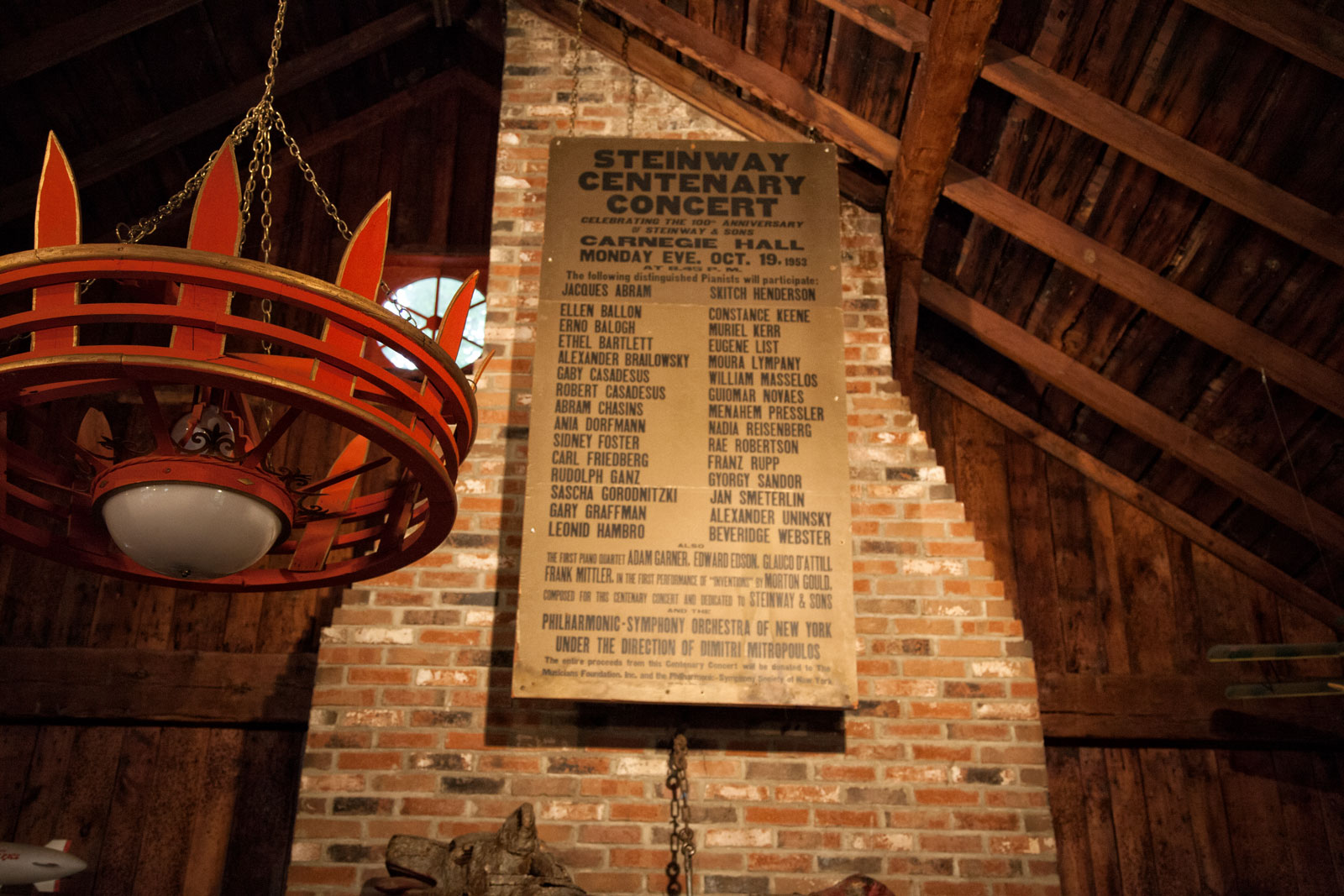 Hunt Hill Farm history
First, a smidgeon of history about Hunt Hill Farm. Ruth and Skitch Henderson bought Hunt Hill Farm and some acres back in 1968. They'd initially thought one of the properties on the grounds would make a good summer rental investment. With Ali MacGraw as their first renter I'd say they were on to something.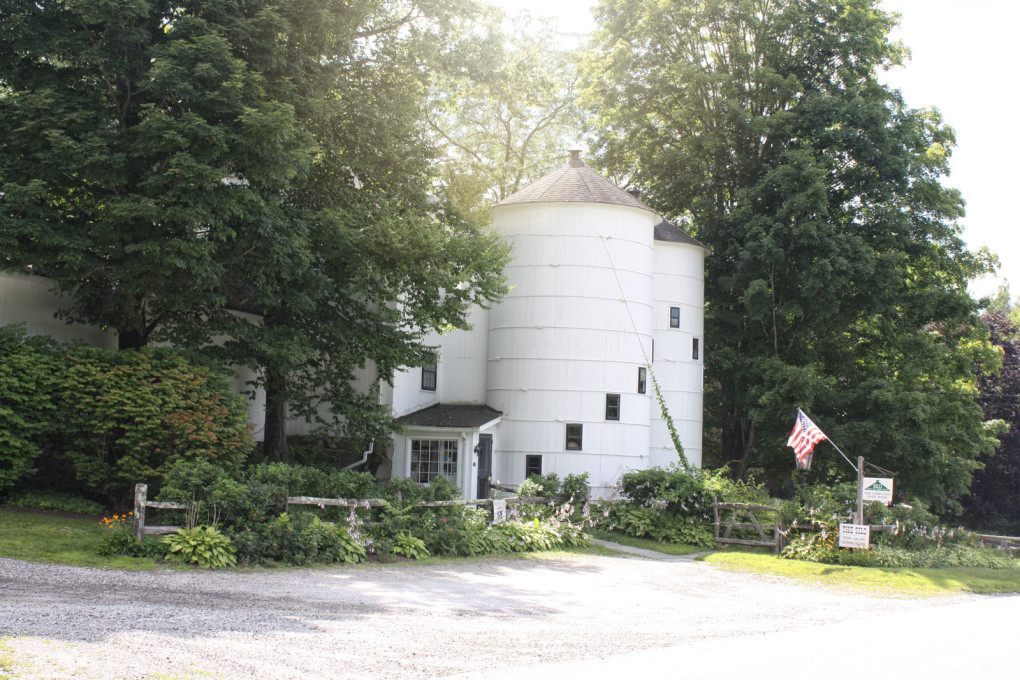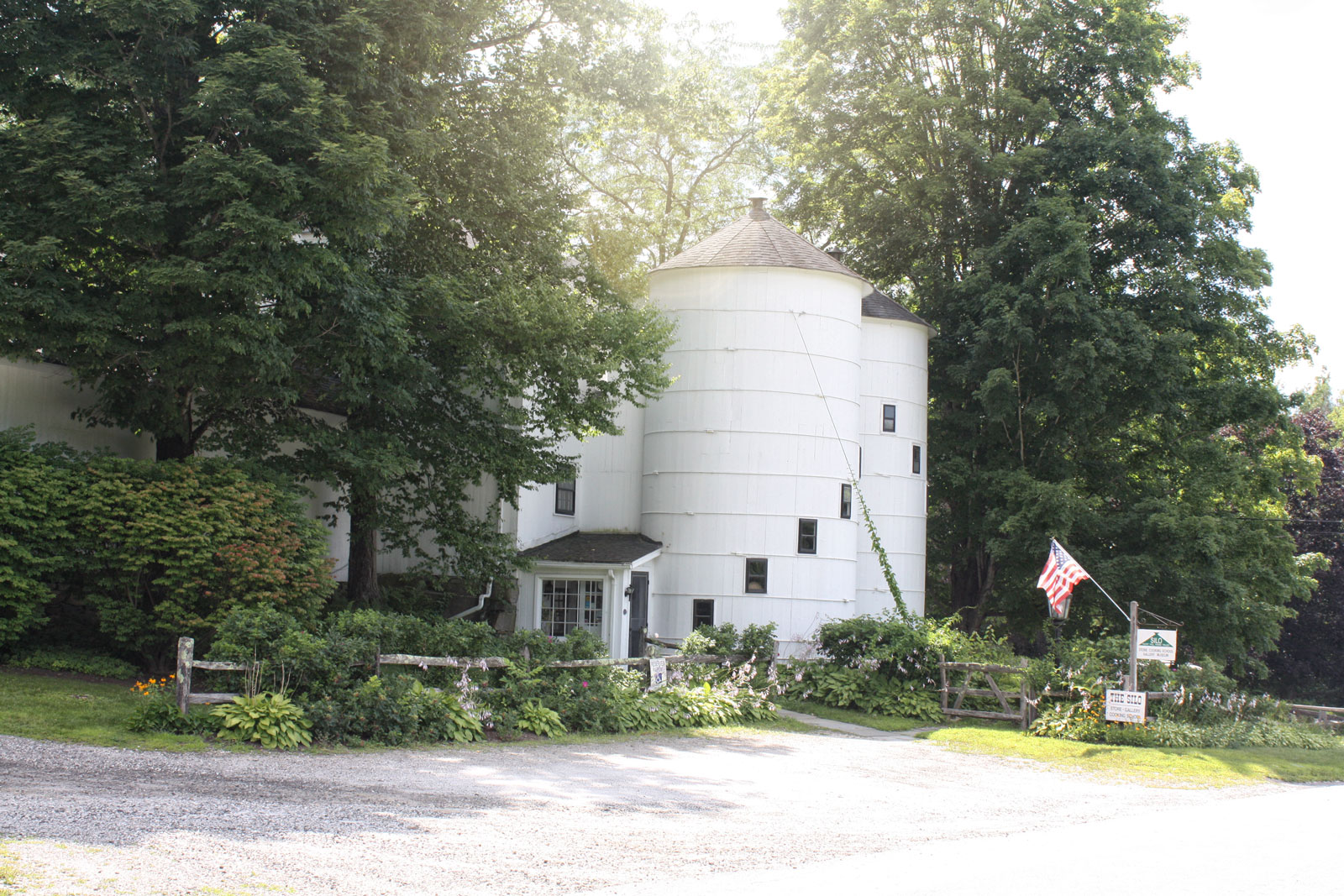 The Hendersons
The more the Hendersons came up to New Milford from the city, the more they loved the place, the people, and the history of the farming property. Fast-forward to today; further acres and buildings have been purchased and Ruth and Skitch – well known and loved around town – have passed away and left behind a legacy and a dream. The Volunteer Board of Directors, along with all the staff at the Silo, believe strongly in keeping Ruth and Skitch's dream alive and carrying out the plans they'd had for the future of the Hunt Hill Farm Trust.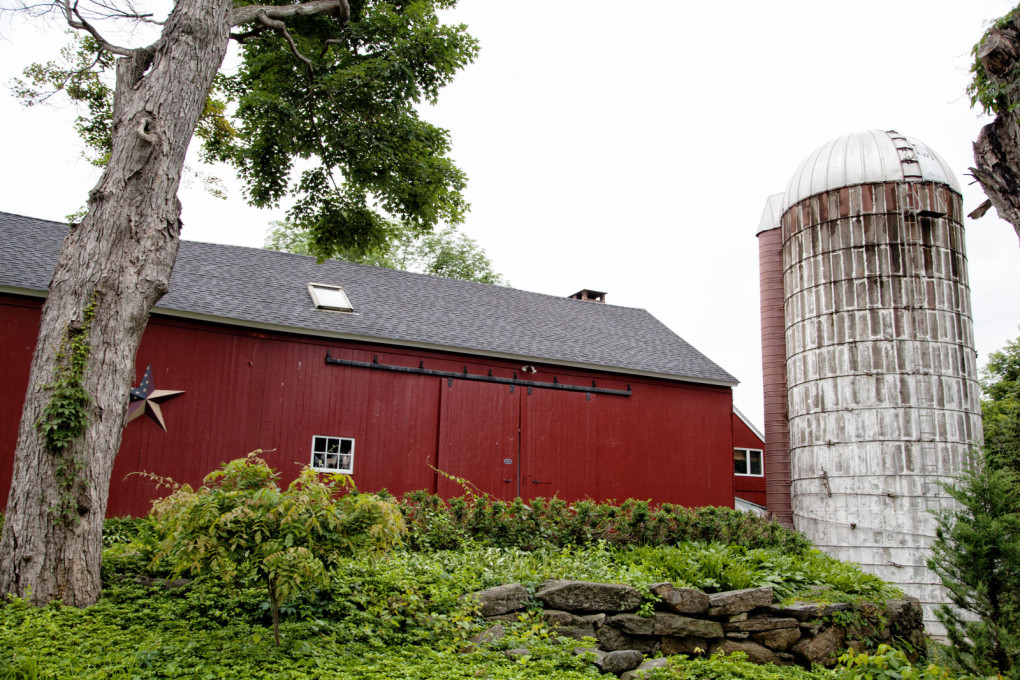 The Silo
On to the tour! Starting in The Silo's store, super unique (hello, it's in a silo) and totally "Litchfield County." They carry all the good kitchen gadgets, pretty dinnerware, linens, stemware, gourmet foods, gifts and more. Go up the creaky steps and "mind your head." On the right you have a high ceilinged, white washed gallery space (which always has something interesting on show) and the cooking school to the left.
Out back there's an herb garden, outdoor cooking area for classes and demos, and The Skitch Henderson Museum. Ok, I've been to The Silo a bunch of times and never knew there was a museum back there! A big barn filled with Americana, collections and interesting artifacts, it's an eye feast. Go there and tell us you can't feel the presence of the Hendersons in that room.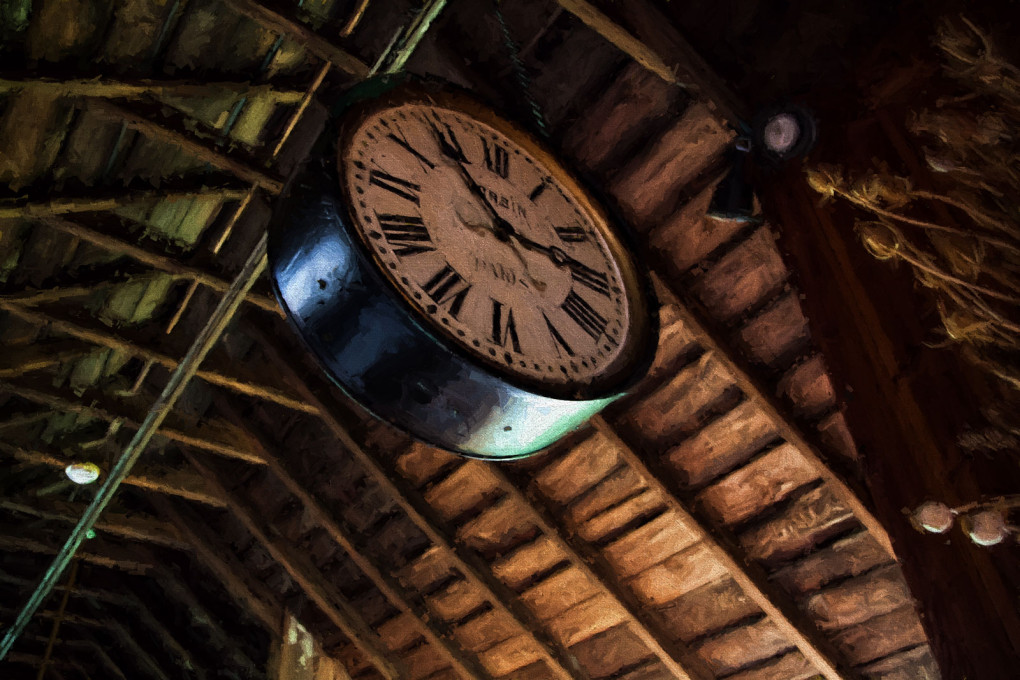 It feels like quite the honor to be allowed a peek around Skitch and Ruth Henderson's home, where we head to next. Their home and personal collection of antiques is varied and really interesting to look at. We're told that the Trust hopes to curate as much of the collection as possible, eventually creating a living history museum.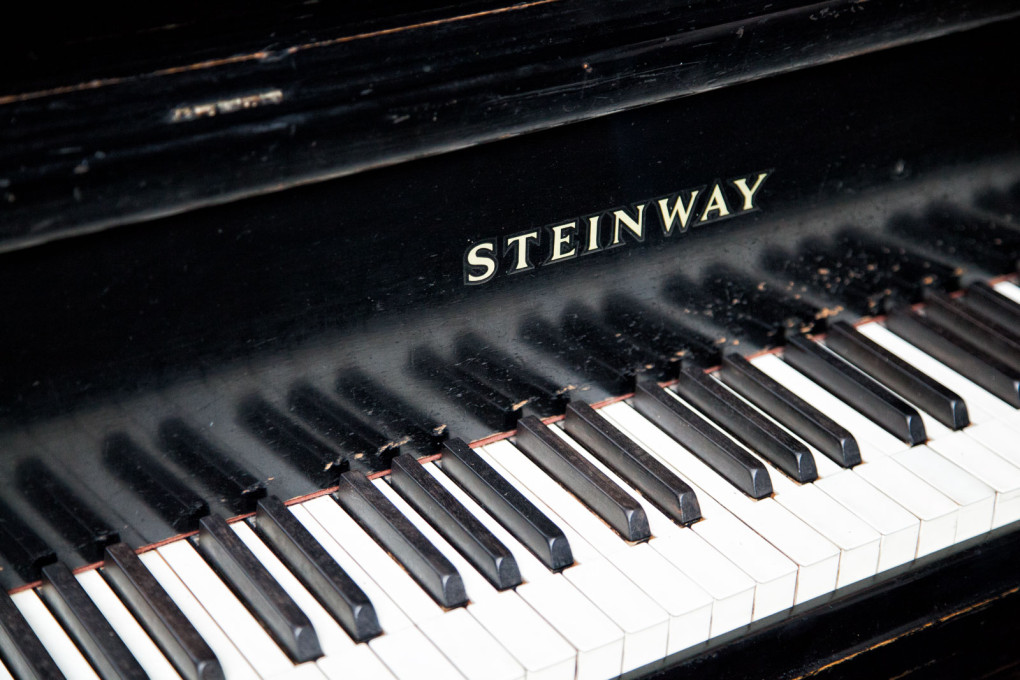 There's a lot of great new things going on at The Hunt Hill Farm Trust including live music and events in one of the barnyards.
The cooking adventure…
Our cooking class is with instructor Daniel Rosati in a classroom setting with "full participation"- exactly what we love. The class is called "Grilling Alfresco" and the menu includes Salad Nicoise Crostini, Insalata di Farro, Provecal Stuffed Zucchini Boats and four more equally impressive sounding dishes. The entire menu sounds way fancier than our omelets or salads, which is about the extent of our cooking capabilities (see previous cooking posts).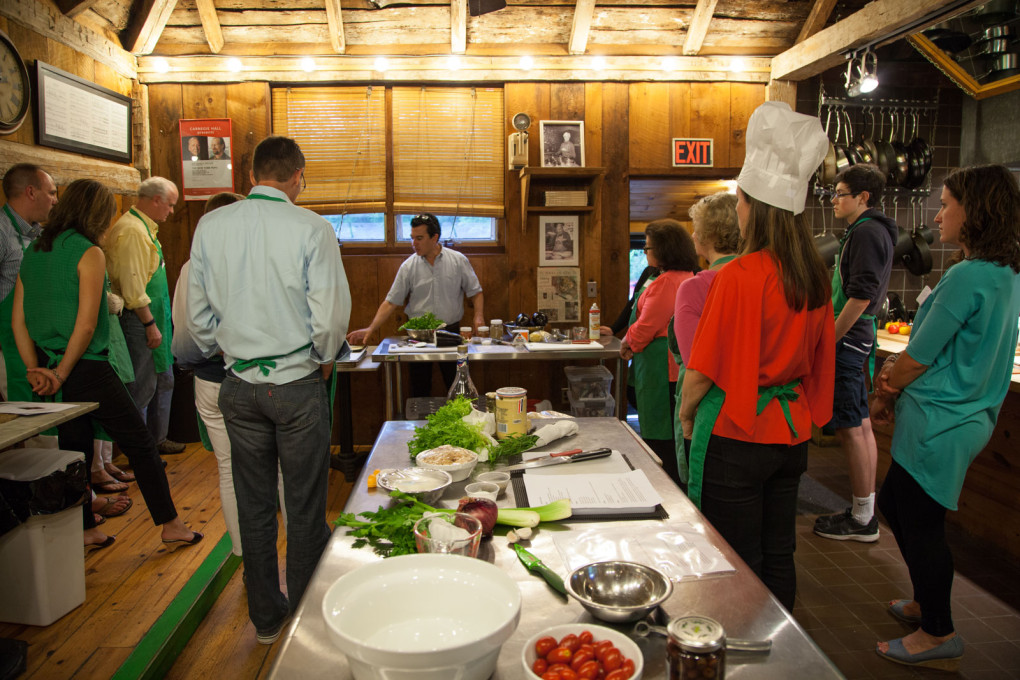 We're in the kitchen!
The class of about twenty or so gathers in the gallery, which is set up with round tables covered in floral table linens. There are married couples out on an activity date, a mother and son making sure the son gets some good cooking foundations, a mother and daughter – daughter is a home economics teacher and mom and she go to cooking classes together for fun. There's a wedding anniversary couple…and there's Bev and Lora, bloggers.
Everyone is getting to know each other when Daniel walks in and calls for our attention. He explains the game plan for the evening; we'll be dividing the dishes and making them in teams of two or three. Thank goodness! Daniel reviews each dish very clearly and succinctly and tells us how we are to go about making it. We're each handed kelly green aprons and make our way into the cooking school. A quick fashion note here – don't wear bright red as I did, you will end up looking like some kind of cooking elf.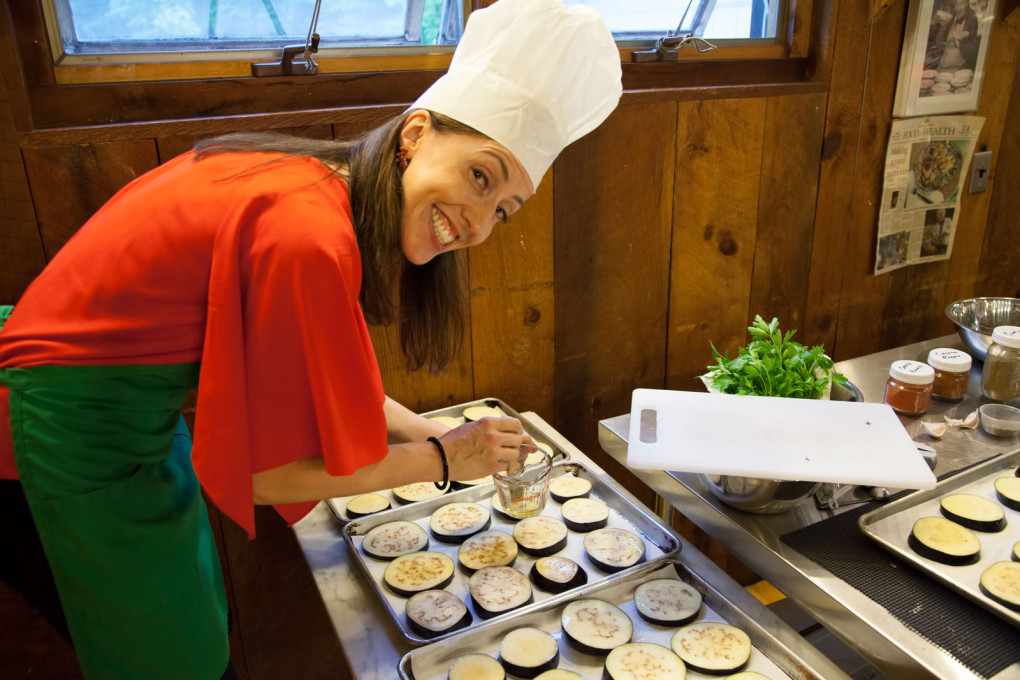 Crostini couple
Dish assignments. Daniel asks, "Who would like to prepare the chicken?" Lora and I look at our feet. "Who wants to take on the crostini?" We try to nab that one but "Crostini Couple" got in first. We end up with roasted eggplant slices with tahini dressing, which sounds pretty doable. We start slicing, dicing, squeezing and roasting; and because we are also blogging, there have to be breaks for pictures and videos.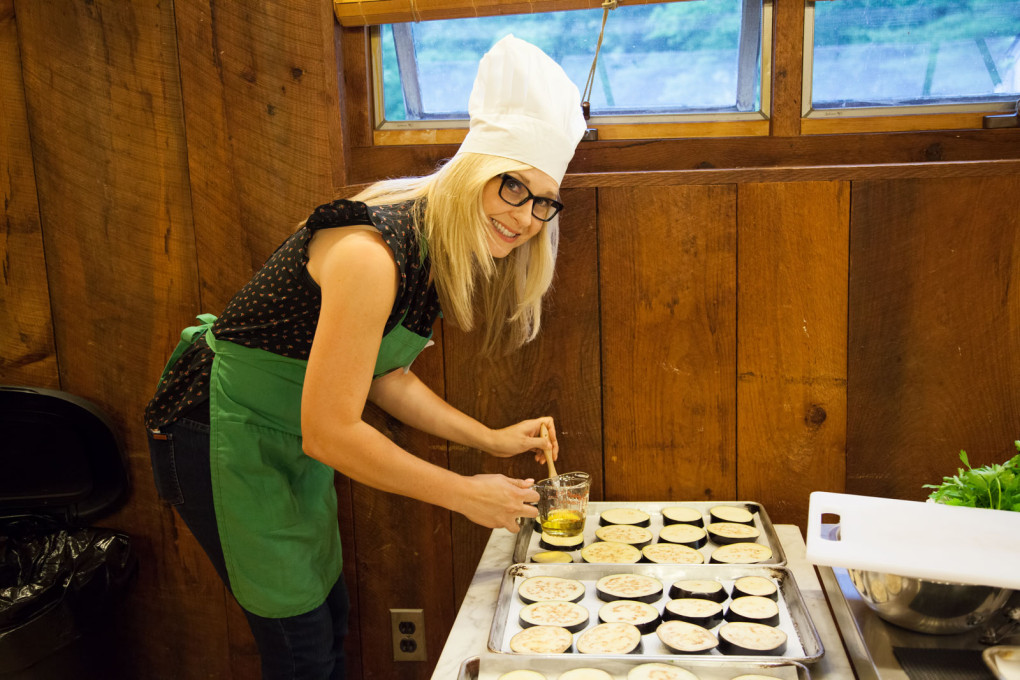 Daniel stops the class here and there to teach us things like how to cut chicken correctly, how to hull strawberries, how to prepare a short crust. We definitely learned a thing or two. We're particularly skilled in peeling garlic now – there's a special tool, did you know?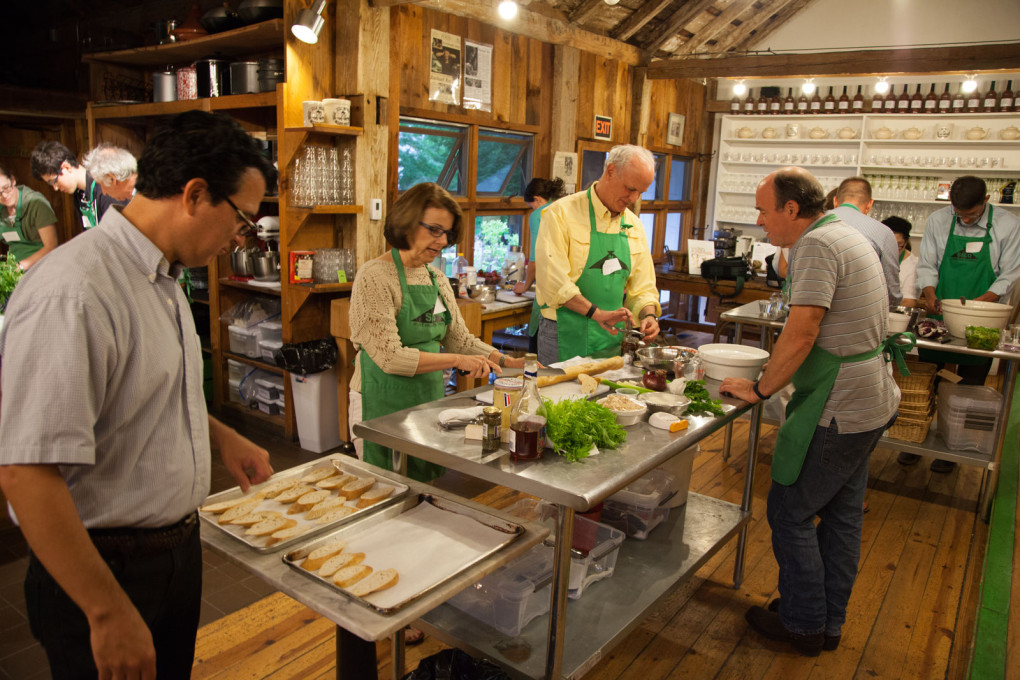 Somebody (not us) asks if wine will be served to which Daniel informs us of an important kitchen rule, "No wine until we finish with knives." All of a sudden things speed up, we're ready to eat, drink and be merry. A couple of very enjoyable hours later we're all done. We head over to the gallery dining room with the group; who now feel like friends after the teamwork it just required to make this feast. Everyone congratulates everyone on each other's dish. Wine is poured, and we all dig in. Cheers to a really fun evening!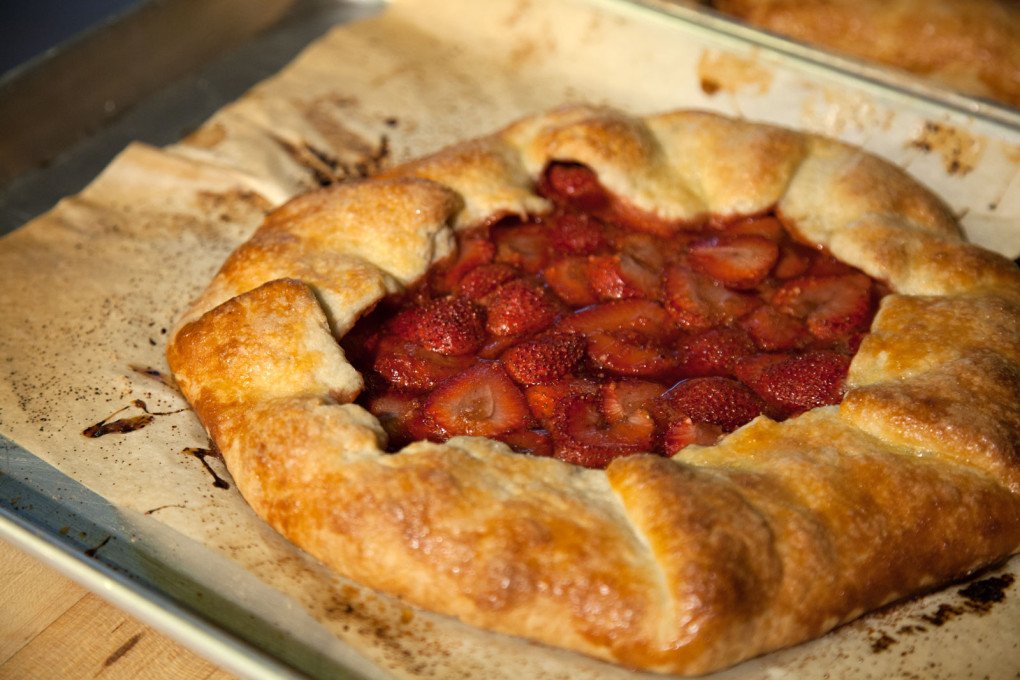 Lora's fave thing: meeting other people and creating a meal together
Bev's fave thing: the dessert, the company, the eggplant dish, the rest of the meal, the wine – in no particular order 😉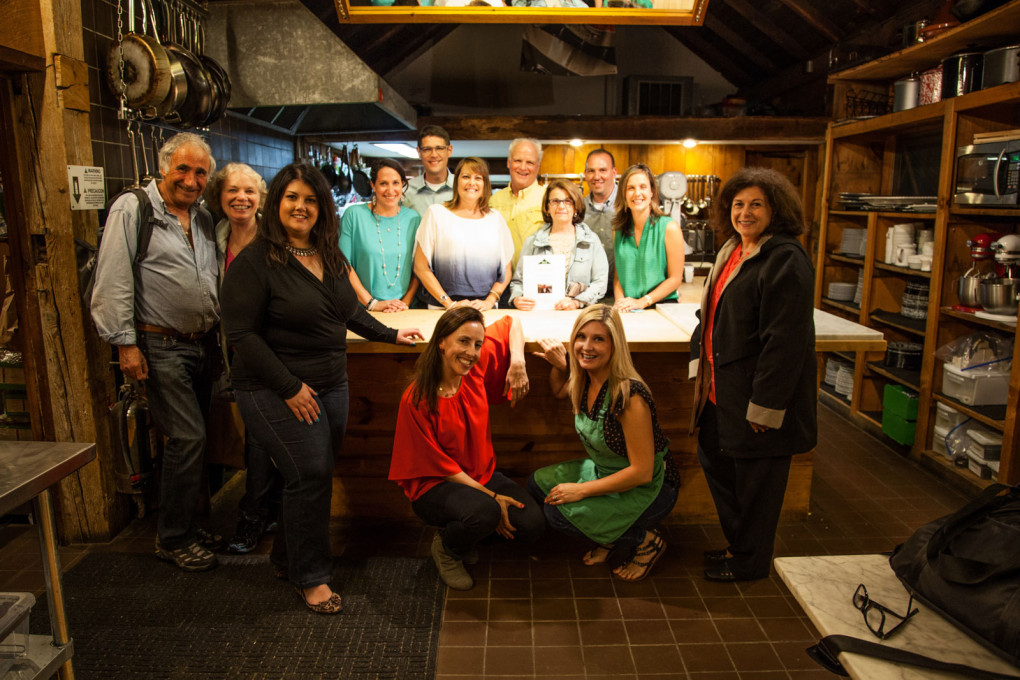 ---
Address: 44 Upland Road, New Milford, CT 06776
Phone: 860-355-0300
Website: www.hunthillfarmtrust.org