Rumsey Hall in Washington is an independent, coed junior boarding (grades 5-9) and day school (for K-9). After a private tour of the Rumsey Hall grounds, we're convinced we'd be much more scholarly if we had gone to school here!
This post is for parents who may be considering the thought of enrolling their child in an idyllic school tucked away in beautiful Litchfield County. Weekenders – come for the summer and have the kids stay up here for school. Perfect.
Post sponsored by Rumsey Hall
Here's a factoid or 12 we learned during our walk around Rumsey Hall…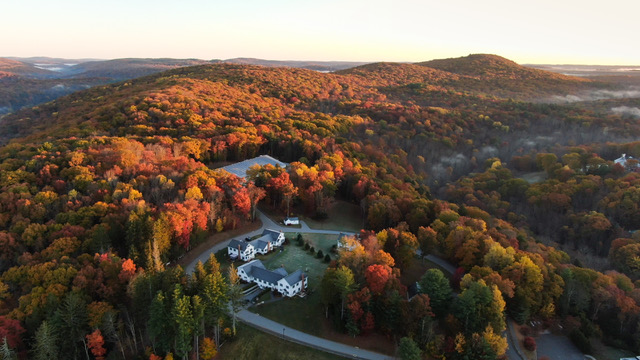 There are 317 students currently enrolled at Rumsey Hall School
83 students in the Lower School and 234 students in the Upper School.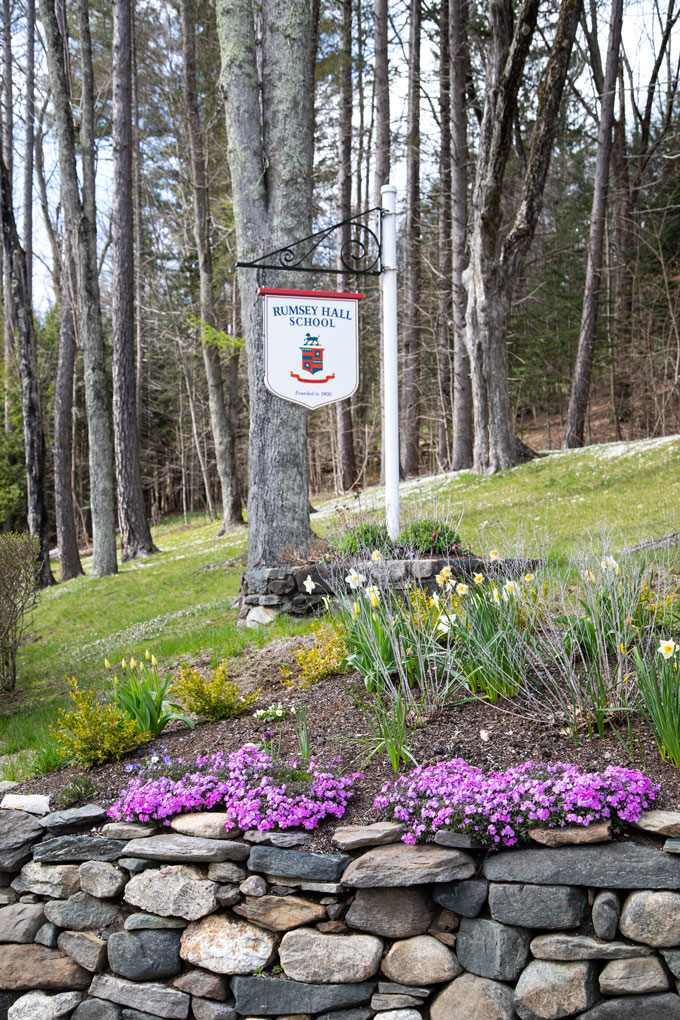 Rumsey Hall School's international students come from 12 different countries
Bangladesh
Bermuda
China (including Hong Kong)
Japan
Korea
Malaysia
Mexico
Monaco
Russia
Spain
Thailand
United Kingdom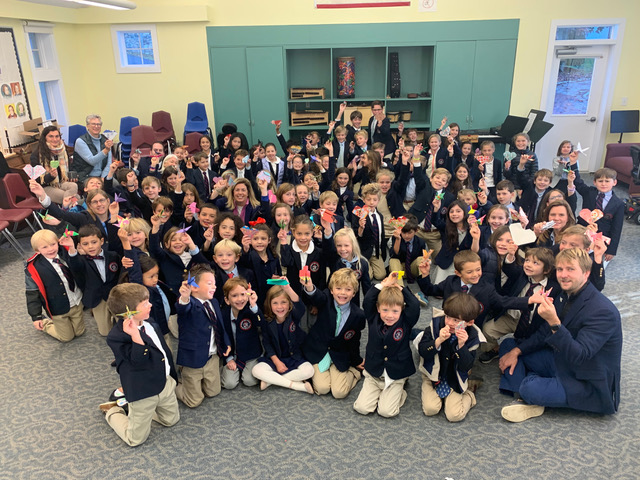 Picture the perfect campus…
The campus features 230 acres, 32 buildings, 9 dormitories, 7 athletic fields, 3 outdoor tennis courts, 3 indoor tennis courts, 2 gymnasiums, 1 ice hockey rink, and 1 performing arts center & art gallery.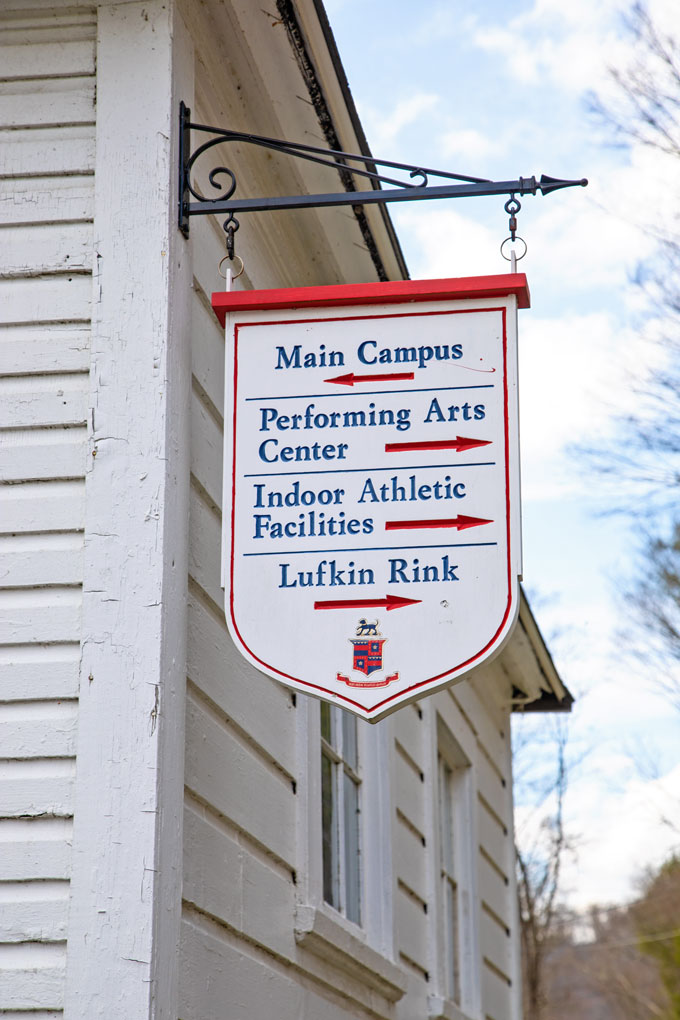 Around since 1900!
On October 1, 1900, Mrs. Lillias Rumsey Sanford of Seneca Falls, New York founded the second private nondenominational pre-preparatory school in the United States. It was called "The Terrace: Mrs. Sanford's School for Boys" and was located in a mansion that Lillias Sanford's father had built called Rumsey Hall.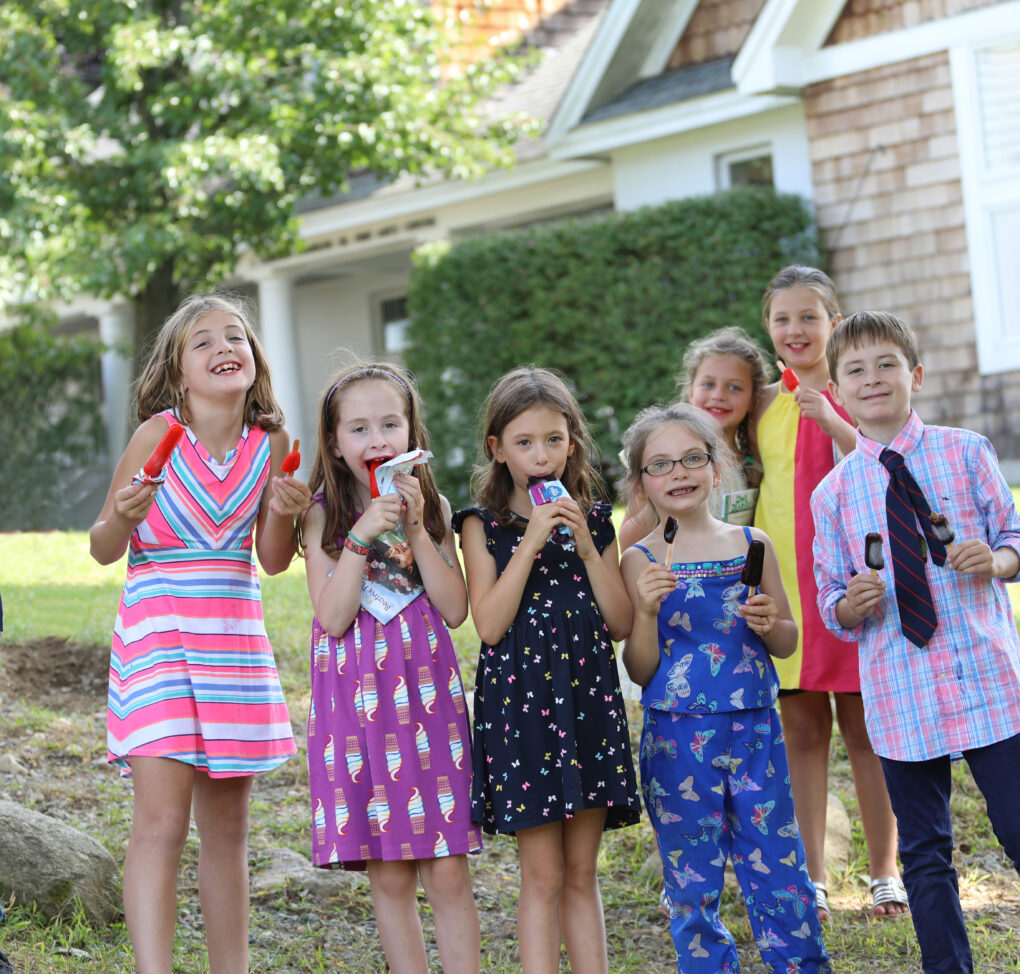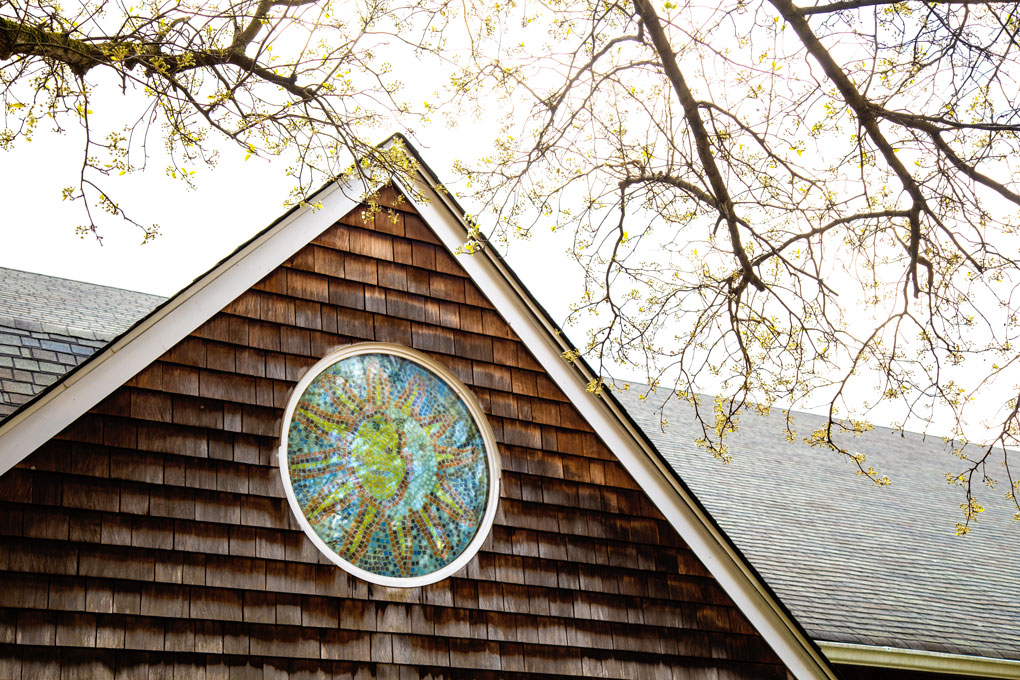 The school moved to Cornwall, CT in 1906 and remained there until 1949 when it relocated again to Washington, CT. Rumsey Hall School introduced coeducation in the 1949-1950 academic year, and the school became one of the first of its kind to discontinue an all-male enrollment.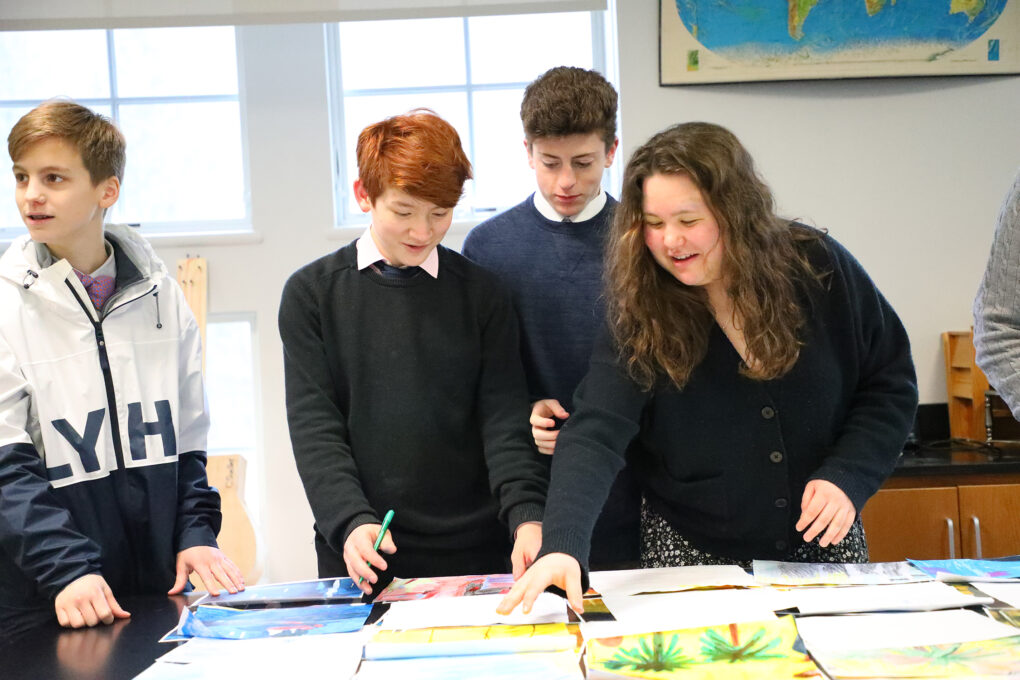 Did somebody say cookie?
The Cookie Line tradition is for Upper School students. During the morning recess period, students head over to the campus center and pick up a snack. The headmaster is there overseeing Cookie Line, and this gives him an opportunity to check-in with each student as they choose something to eat. There's also the option of picking up a piece of fruit.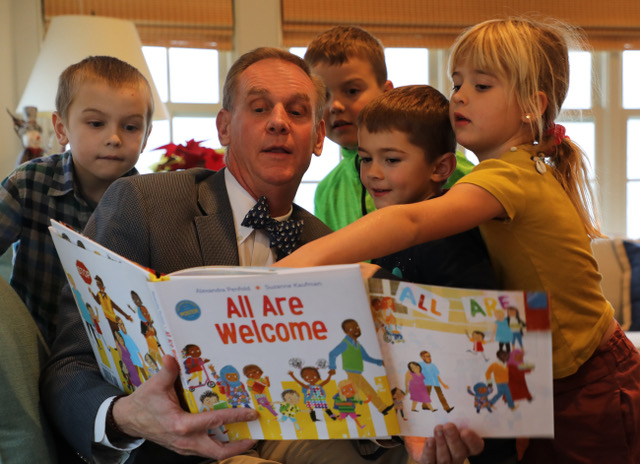 …and hot cocoa?
At the end of winter term, the headmaster hosts students in the Lower School for hot cocoa at Solley House, his residence on campus. On the last day of winter term, the Lower School gives out hot cocoa on the sidewalk as a fun farewell before the winter recess.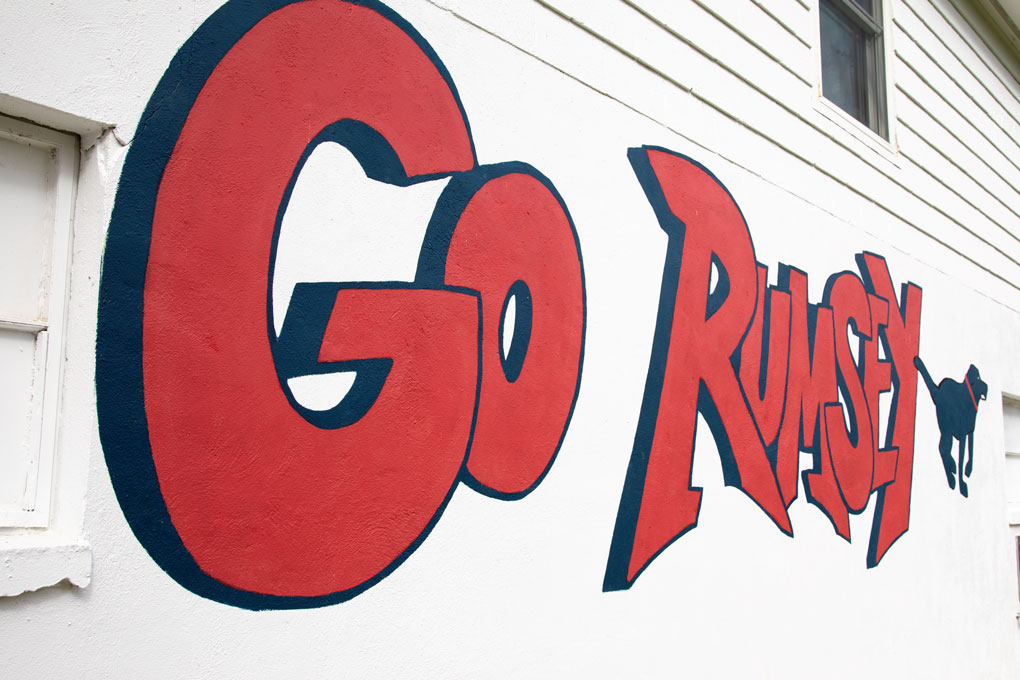 Rumsey Broomball
Students play Broomball during the winter months when the school's ponds are frozen. The students wear sneakers/tennis shoes rather than skates and use brooms rather than ice hockey sticks and a ball rather than a puck.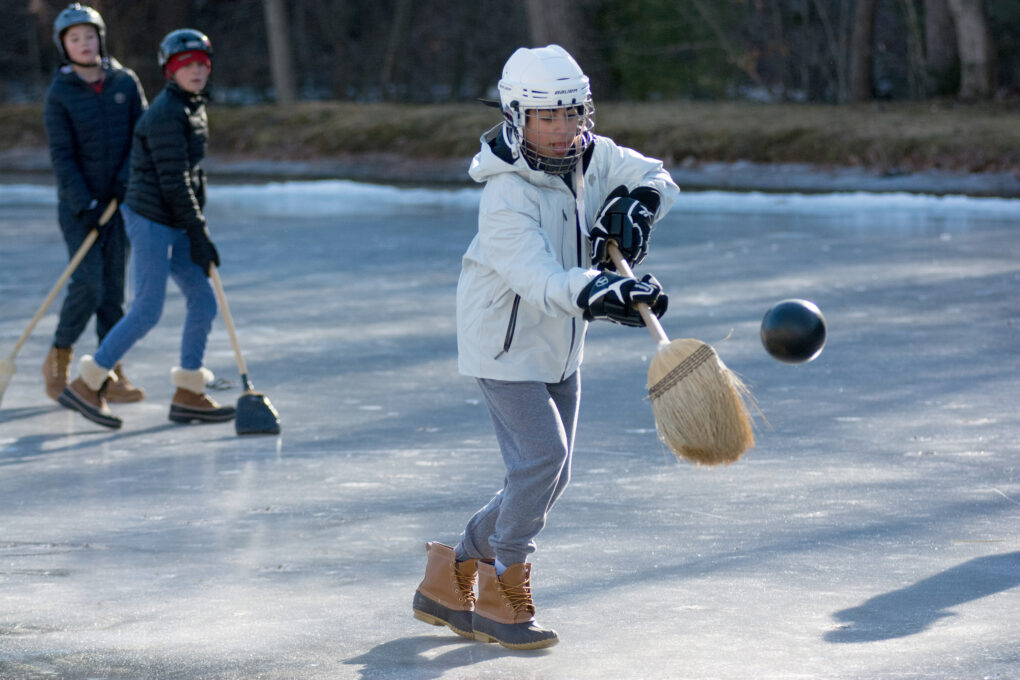 ? ? ? ?
Air Band is Rumsey Hall School's version of Lip Sync Battle. Students perform independently or in groups and work together to come up with costumes and choreography.
[We would have gotten an A+ in Air Band, we just know it.]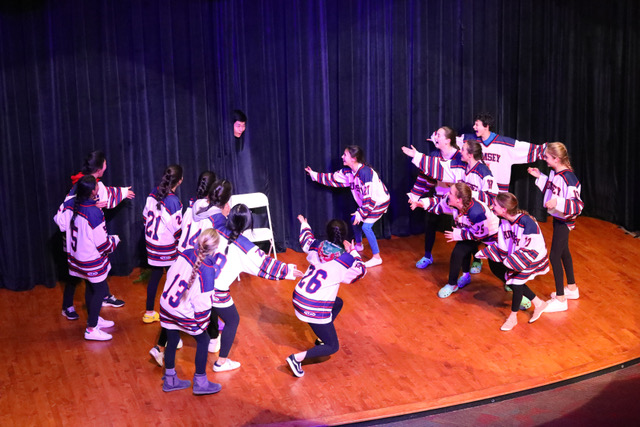 Treasure Island (or the magic log circle as we named it)
Kindergartners routinely enjoy studying and connecting with the natural world at Treasure Island [the log circle], the Lower School's outdoor classroom.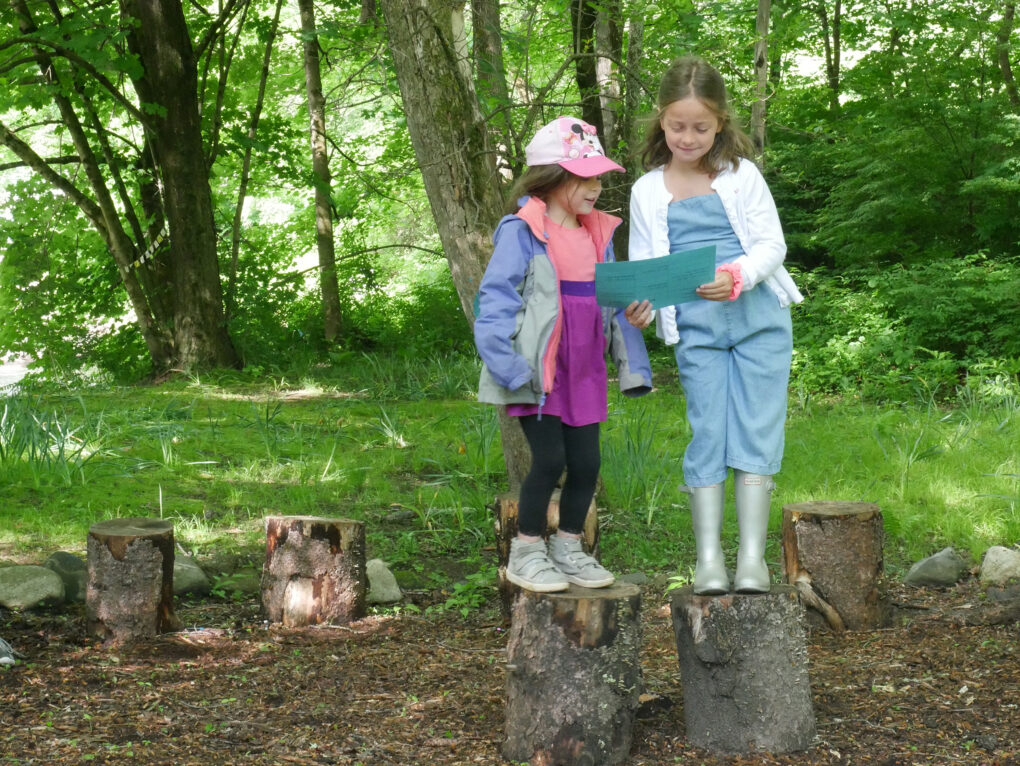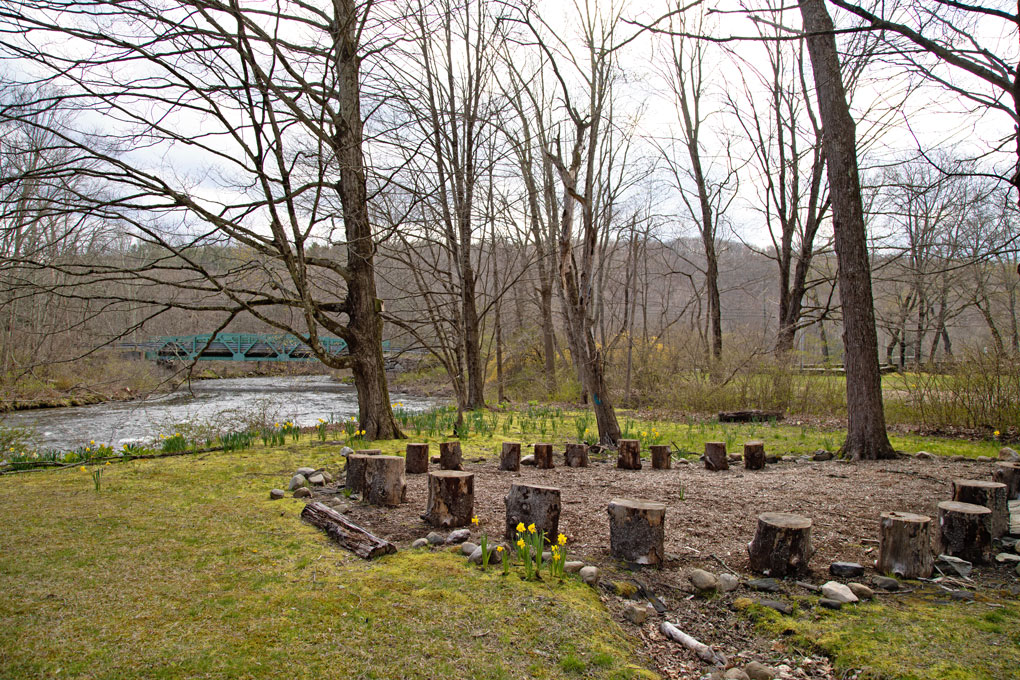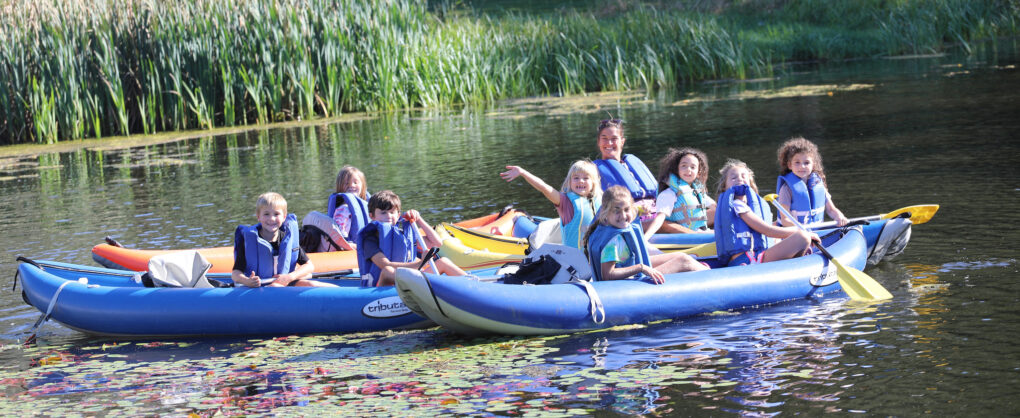 Enriching
The Lower School Afternoon Enrichment Program runs daily from 3:30-4:30 p.m. and offers a wide variety of artistic, athletic, and academic activities.
Check out the timetable. We like the sound of urban dance, ukulele lessons, drawing, and drums!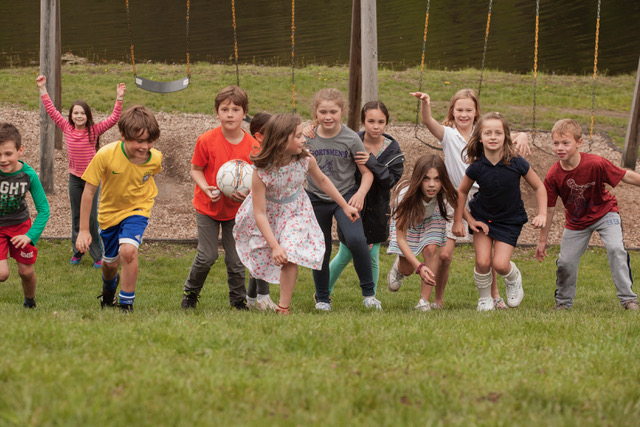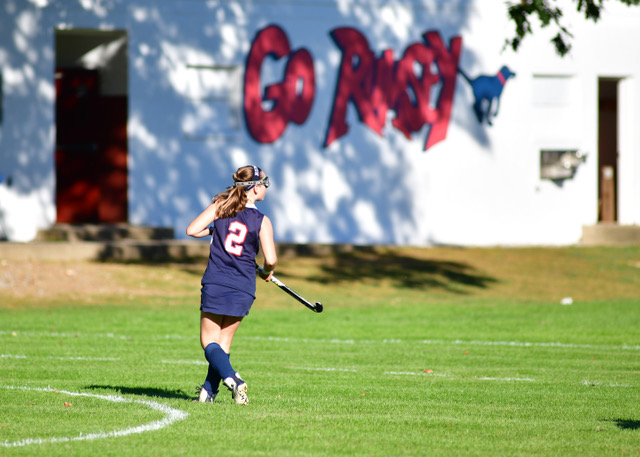 Community building
Rumsey Hall School's Community Service Program, reinforces the school's mission and emphasizes educating students to become contributing members of a community. Popular community service projects include Biannual 'Hour of Service' afternoons, Red Hand Day, food drives, the Holiday Hope Chest drive, the Valentine's Day heart fundraiser, and the Rumsey Hall Card Project. The Physical Education initiative Jump Rope for Heart also encourages philanthropy through exercise.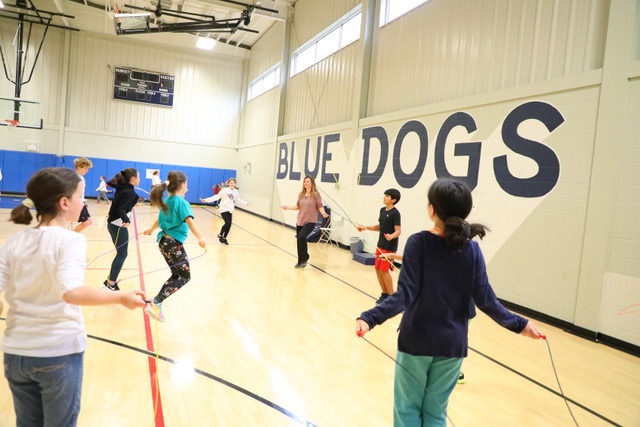 That's the Rumsey spirit!
In the fall term, the school hosts its annual Spirit Day in conjunction with the Blue Dog parade. Students wear their team colors (either red or blue) to school and those members in the community who are dog-owners are invited to parade them around the campus.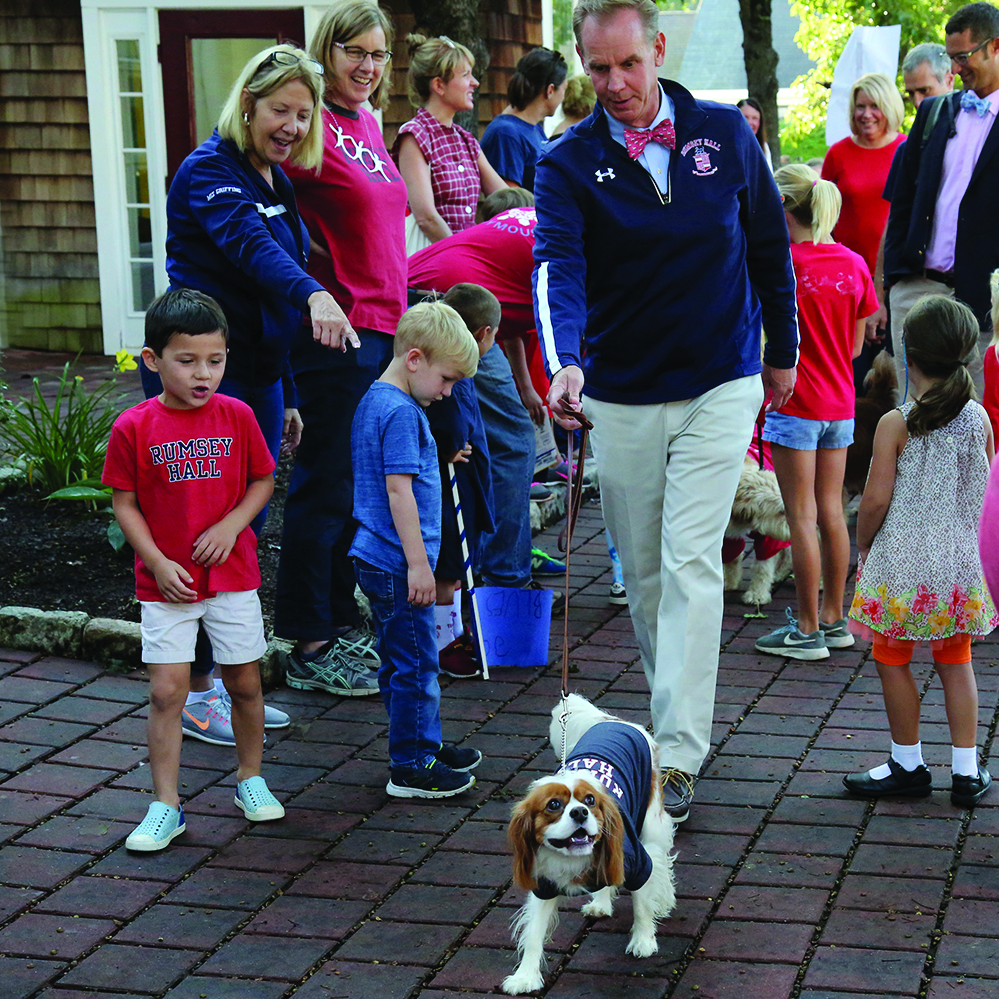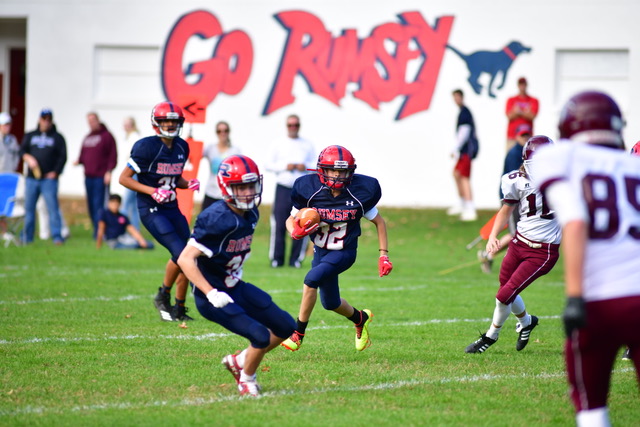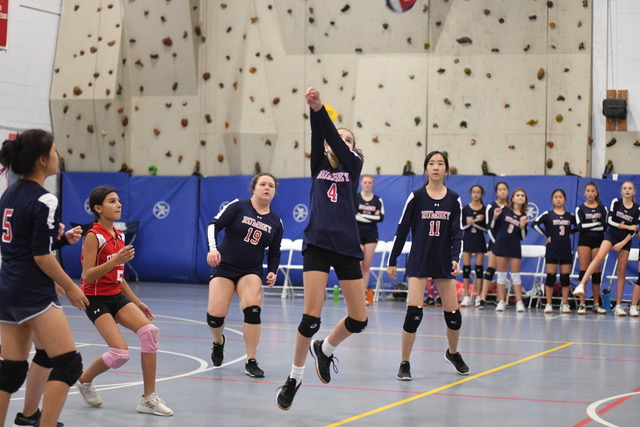 For the love of books
The school encourages all members of the community to read and foster a love of reading. The Snowstorm of Reading celebrates the reading done over the Winter Recess and Book Fest invites book clubs led by faculty and staff members to gather on the same day to discuss a shared book.
Three theatrical productions a year
Rumsey Hall believes in dramatic arts education and the ability for students to express themselves. Alongside theater classes, they put on 3 productions a year:
A one-act drama in the fall term
A musical production in the winter term
And a talent show for upper school students in the spring term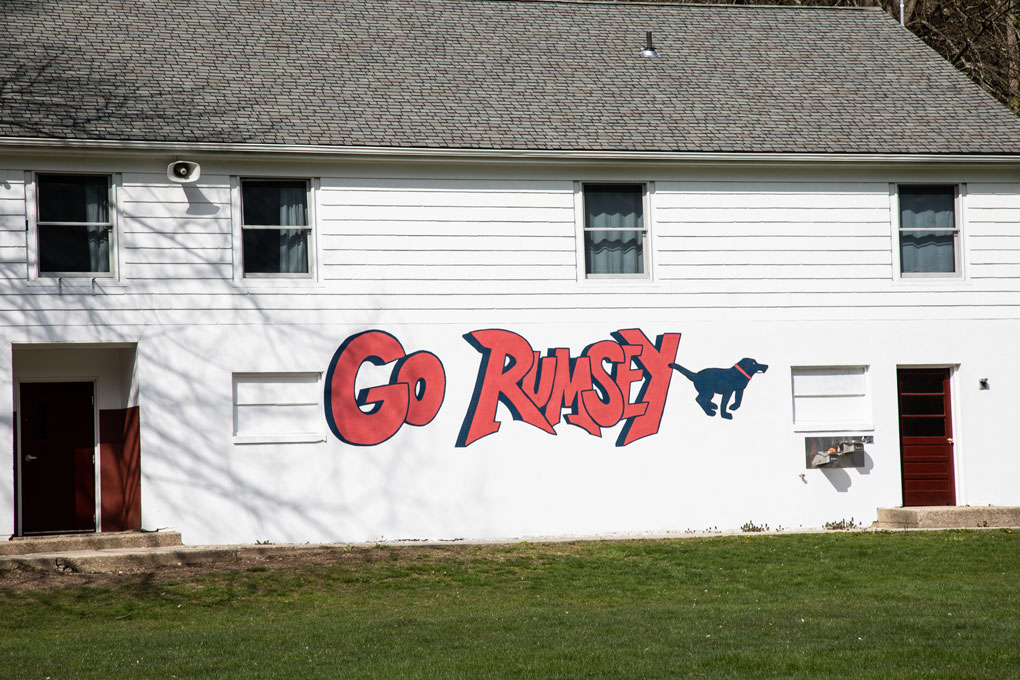 Ok, ready for your pop quiz?!
---
Rumsey Hall School – 201 Romford Road, Washington, CT 06794
Photos provided by Rumsey Hall School, except as noted.