We're all for learning new things – including, in our cases, cooking. So when AMEICO invited us along to their first culinary event called "Summer Dine, Wine and Design" with Chef Anne McClelland of The First Bite, we were in! If you haven't been to AMEICO's fabulous store, you must go (and check out our feature of them here for more photos and info); with a full kitchen on their second floor, it's the perfect place to meet new friends for an intimate and palatable evening!
Post sponsored by Ameico
Ameic0 X The First Bite Catering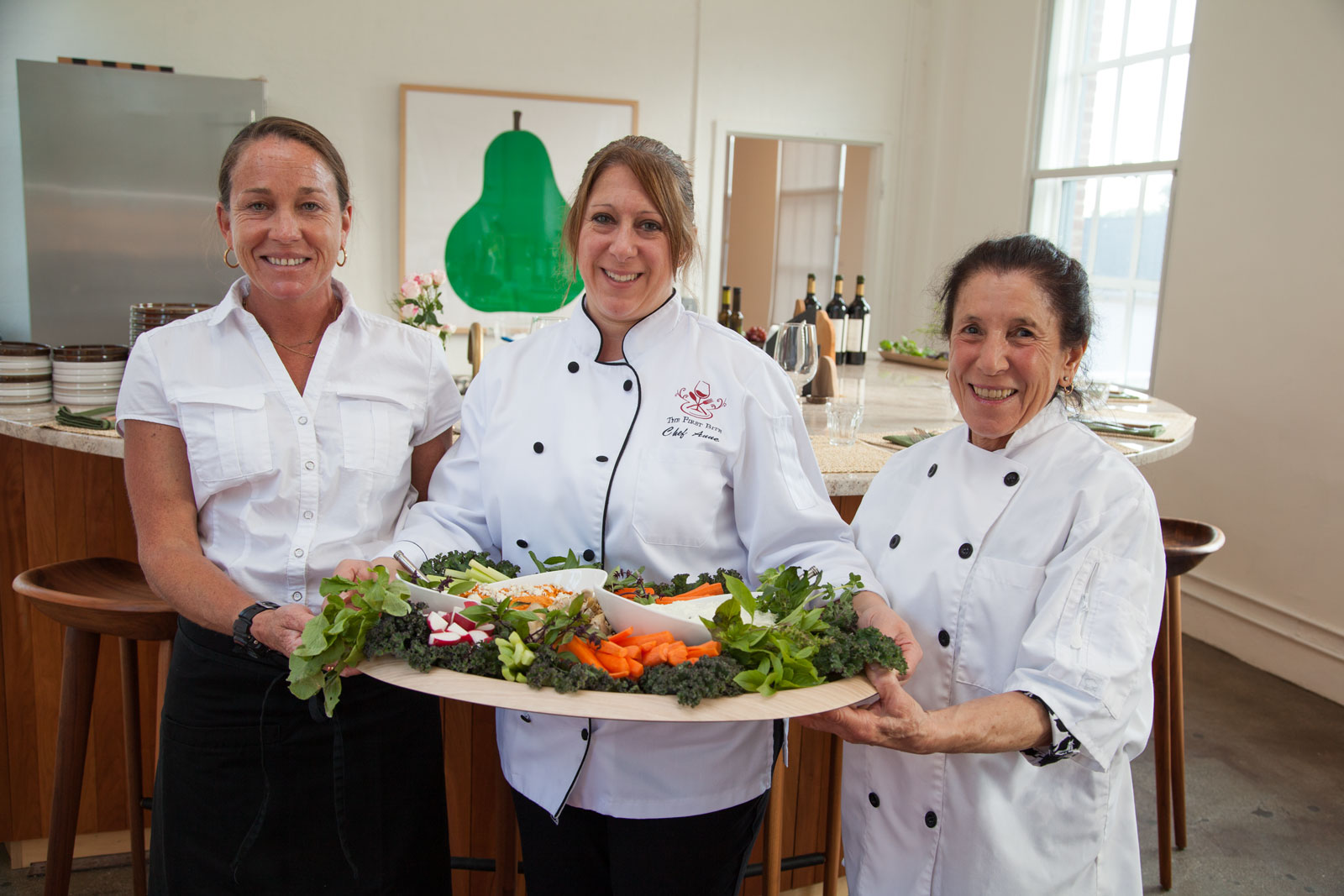 Becca (volunteer at Silo), Chef Anne McClelland, and Sandy Daniels (Director, Silo Cooking School) show off freshly prepared crudite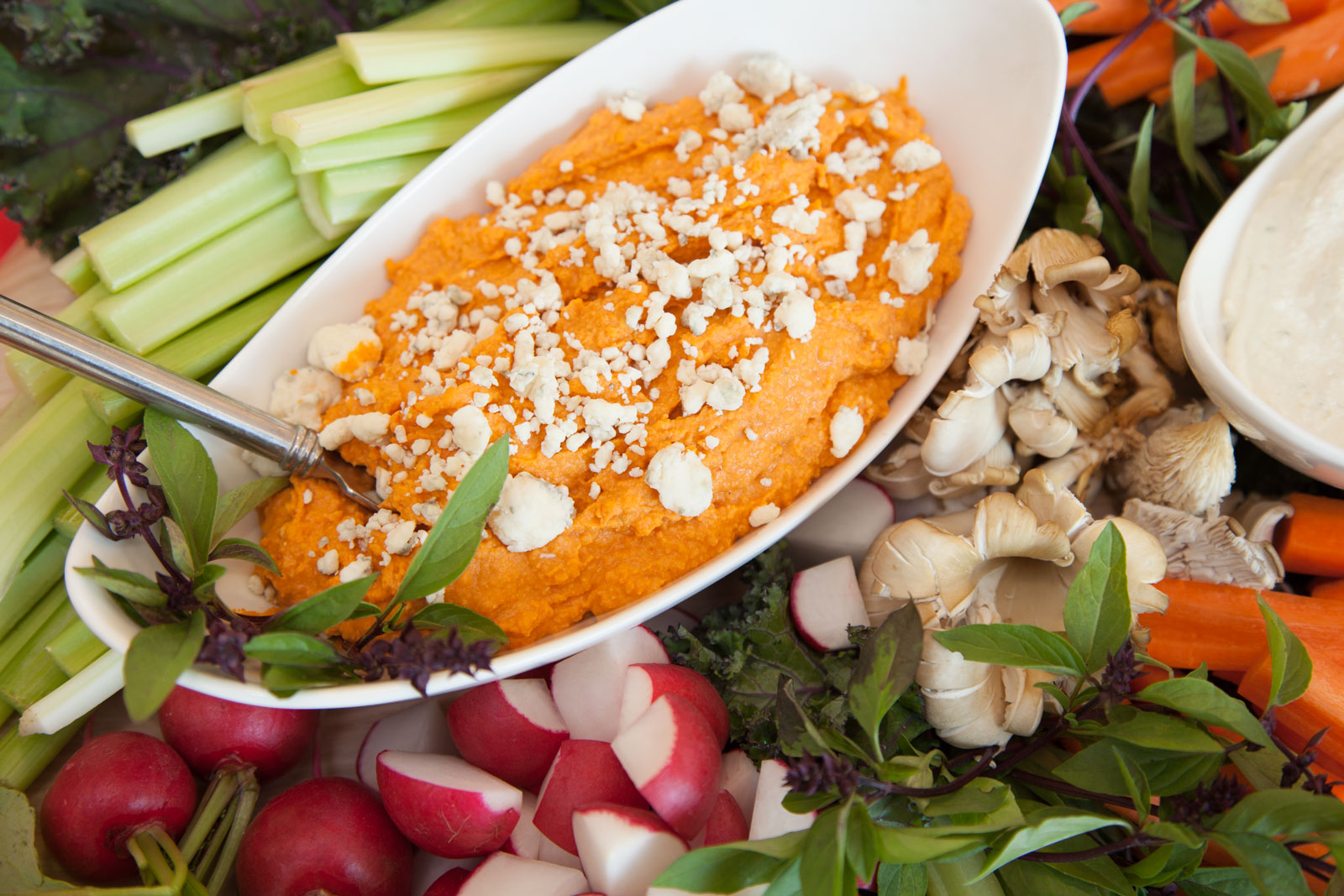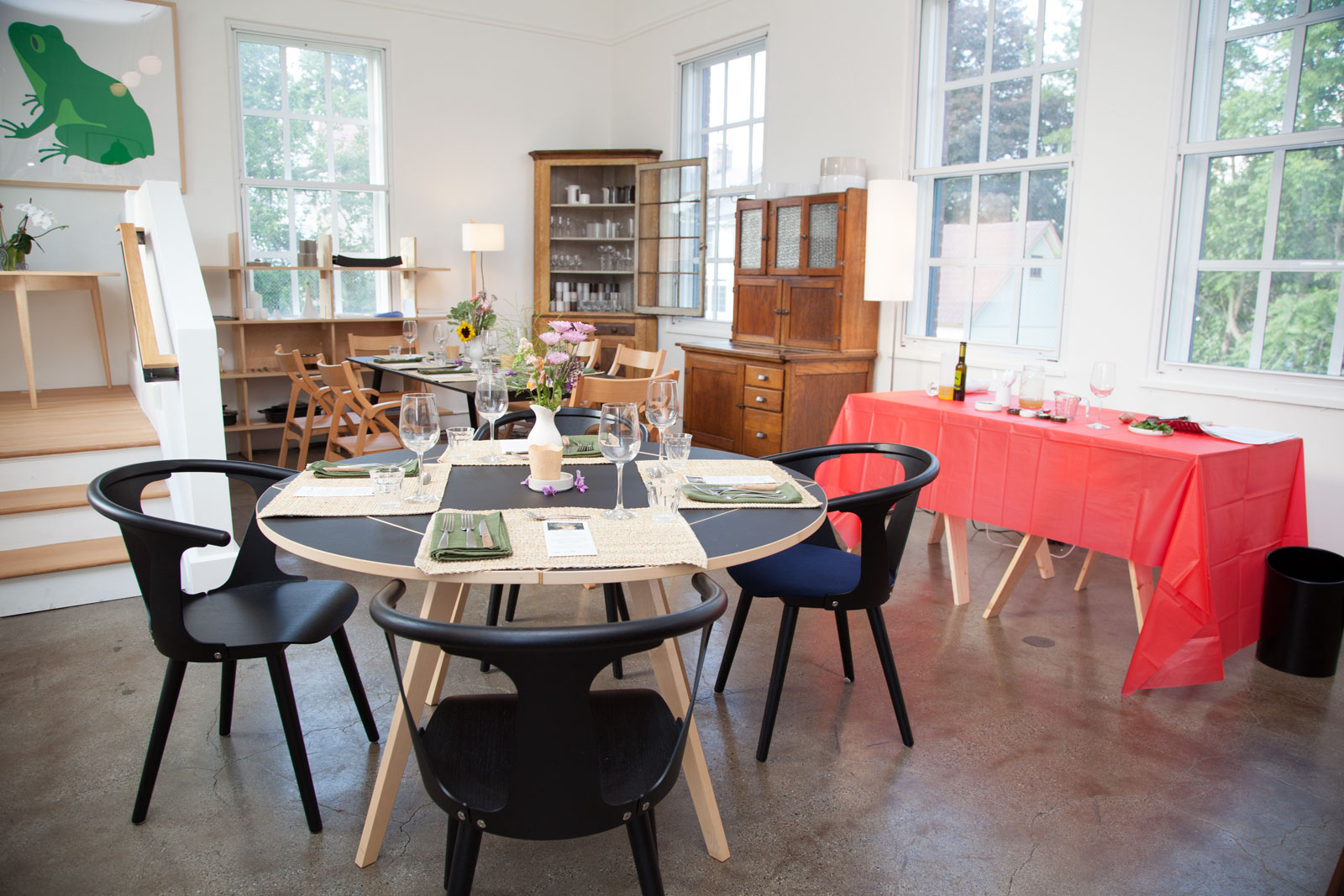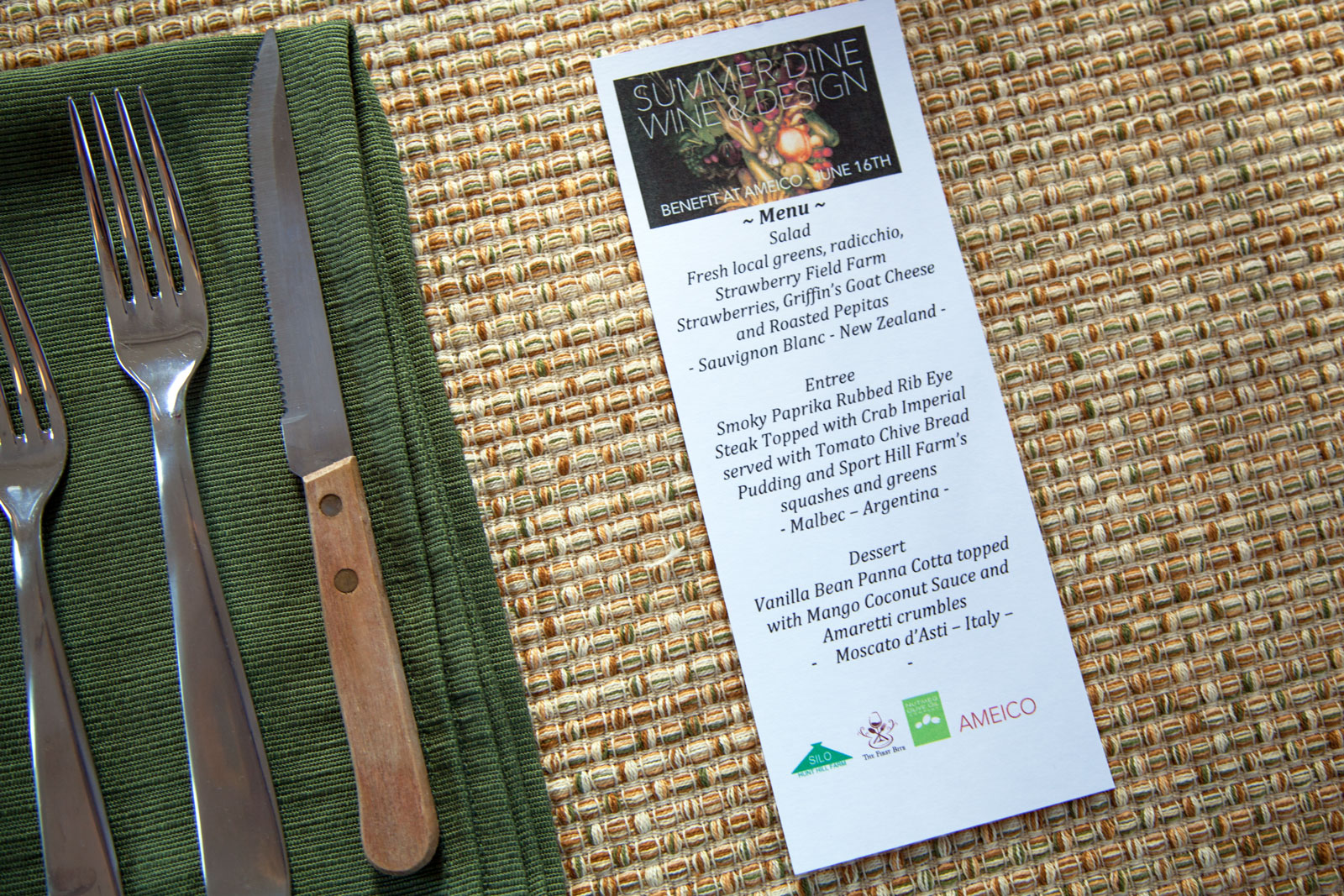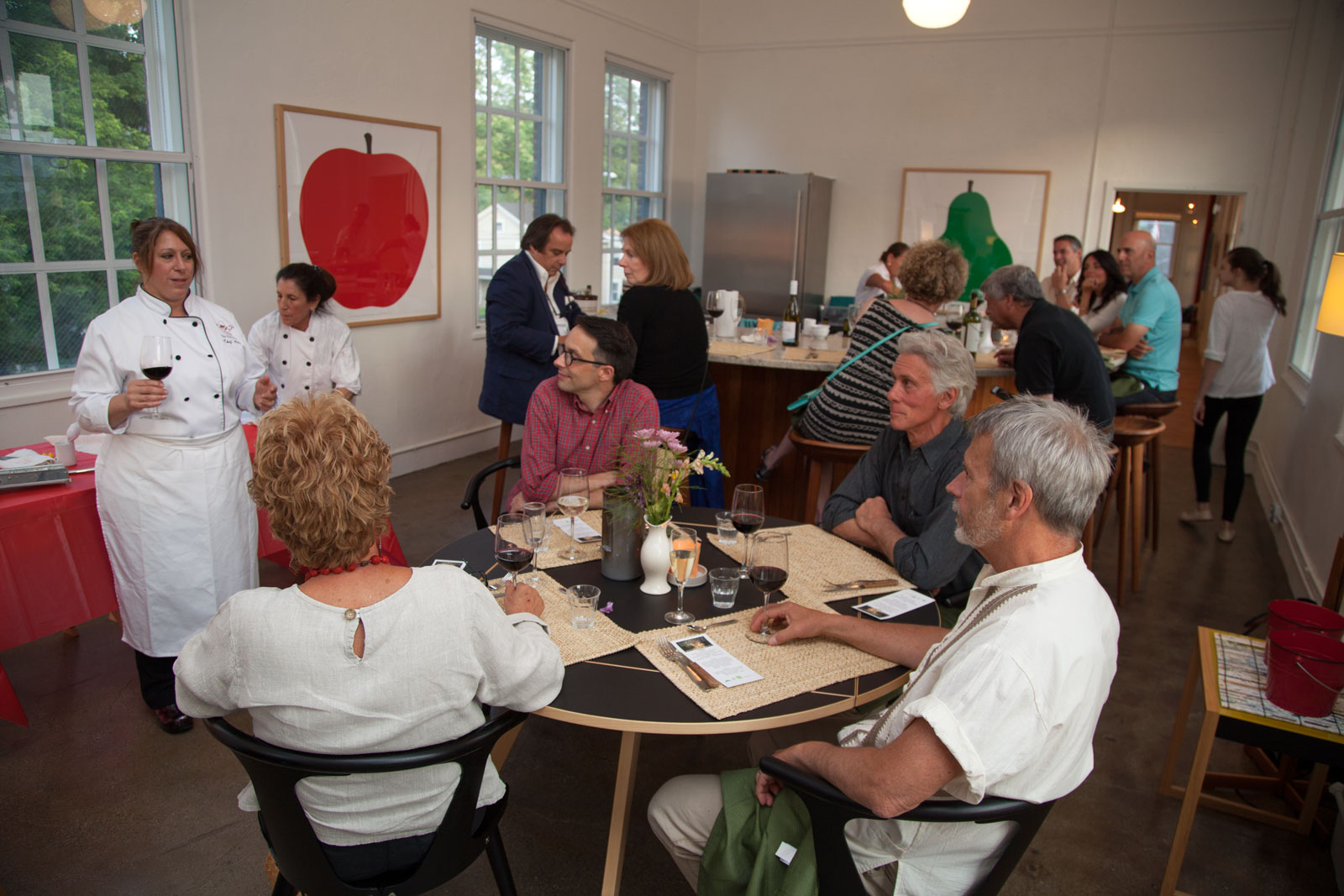 A Tasty Colab
Ameico, The First Bite (Chef Anne McClelland), Nutmeg Olive Oil, and The Silo teamed up to create this culinary event to help benefit The Silo's KitchEncounters summer youth camp program. Guests were greeted with Champagne and delicious nibbles created by Chef Anne and her team. Drool below…. After mingling, we headed into the back room which was decorated with fresh flowers and pretty place settings by Ameico. We found out the plates are available for purchase – now on our want list… As we learned from first-hand experience, Chef Anne is amazing at pairing wines with food. So, for each course we were served, a delicious wine was matched up with it to get our taste buds rocking! All wines were from NeJaime's in New Milford. And yes, we made note of each one since they were ALL really, really great. With a demonstration on how she prepared each course, it took the scariness out of cooking for us! And obligatory mouth-watering photos for your viewing pleasure. Edible Nasturtium flowers in a salad? Yes, they were delish and added a pop of color to the plate!
Dry rubbed rib eye steak with Crab Imperial, accompanied by tomato chive bread pudding and zucchini ribbons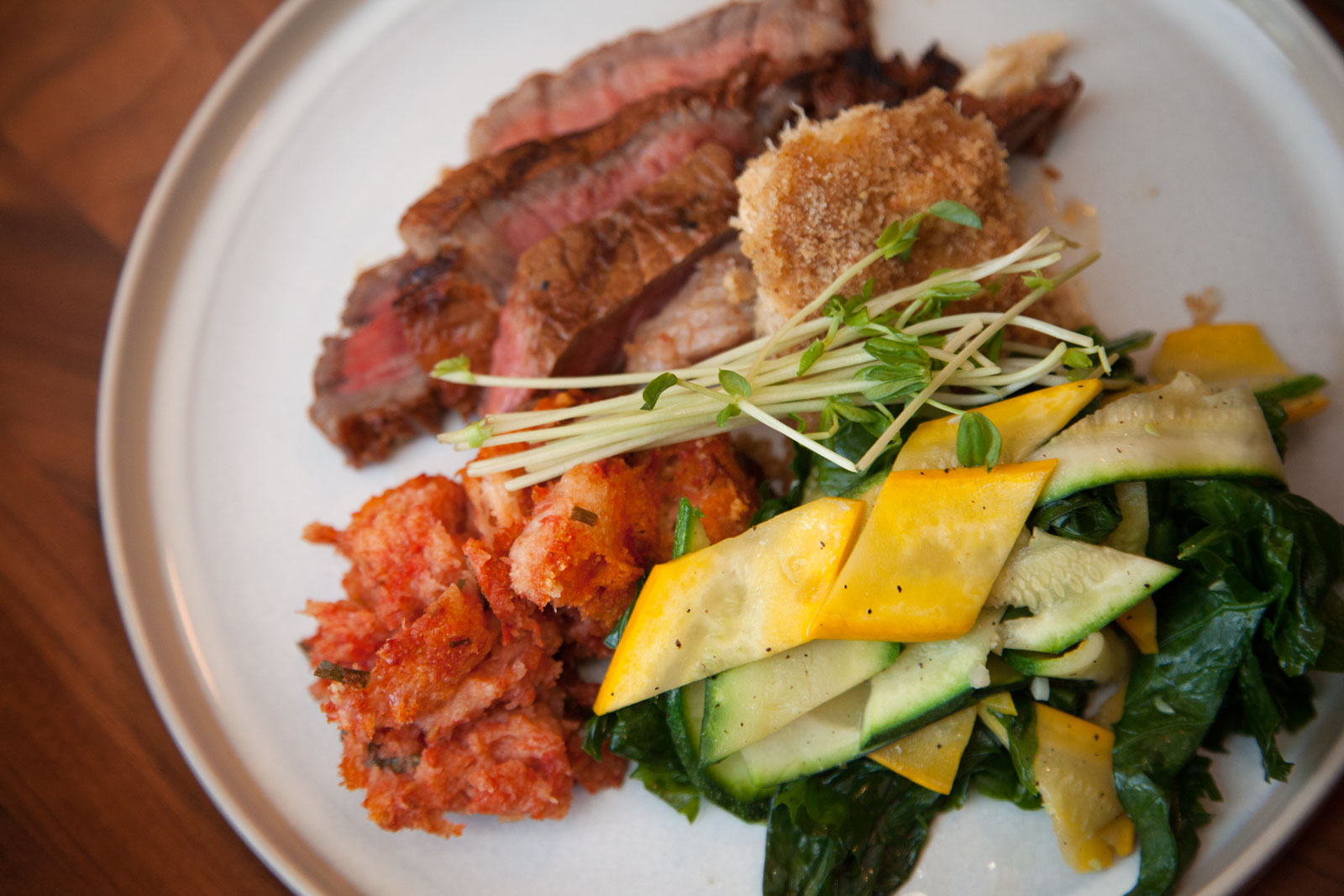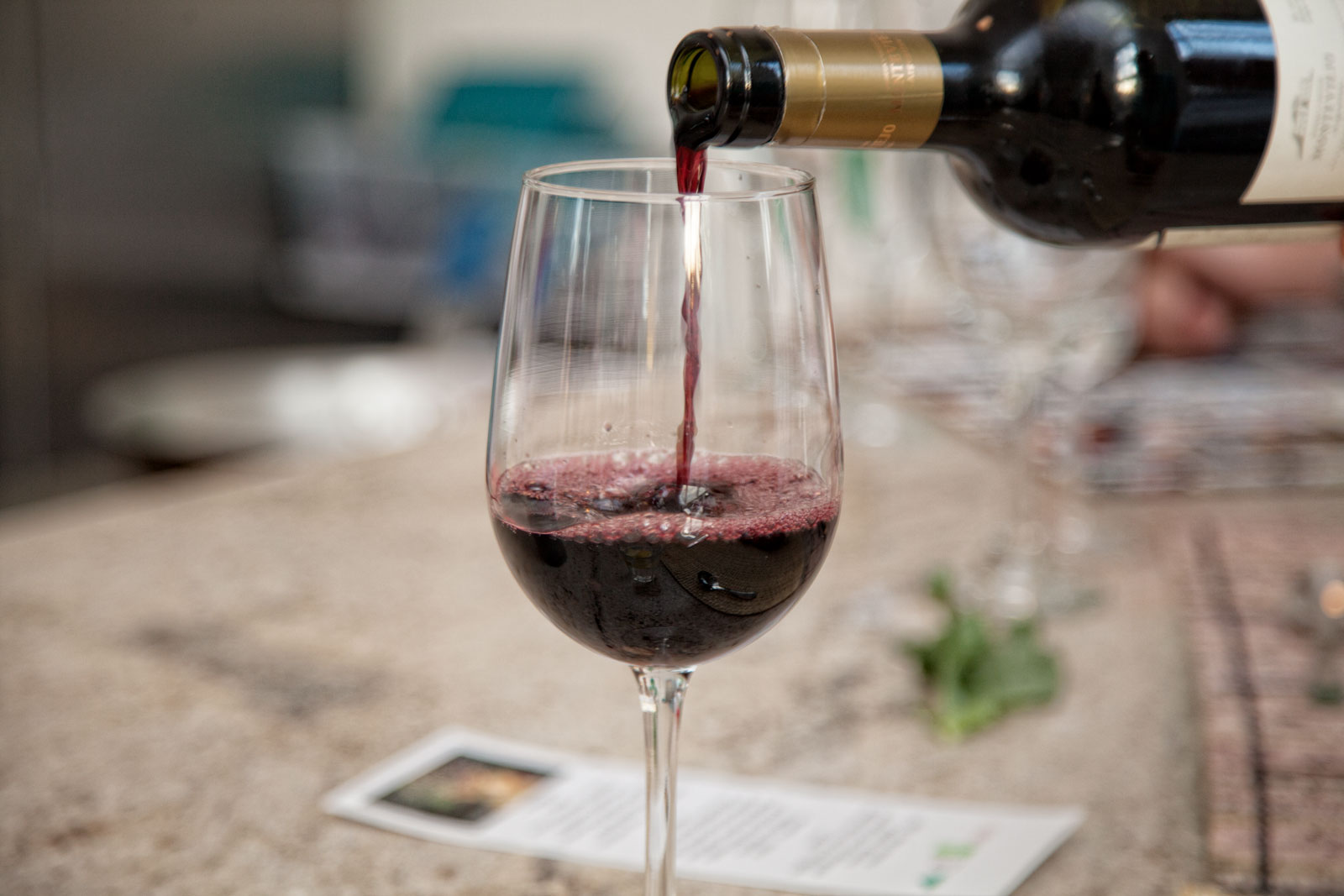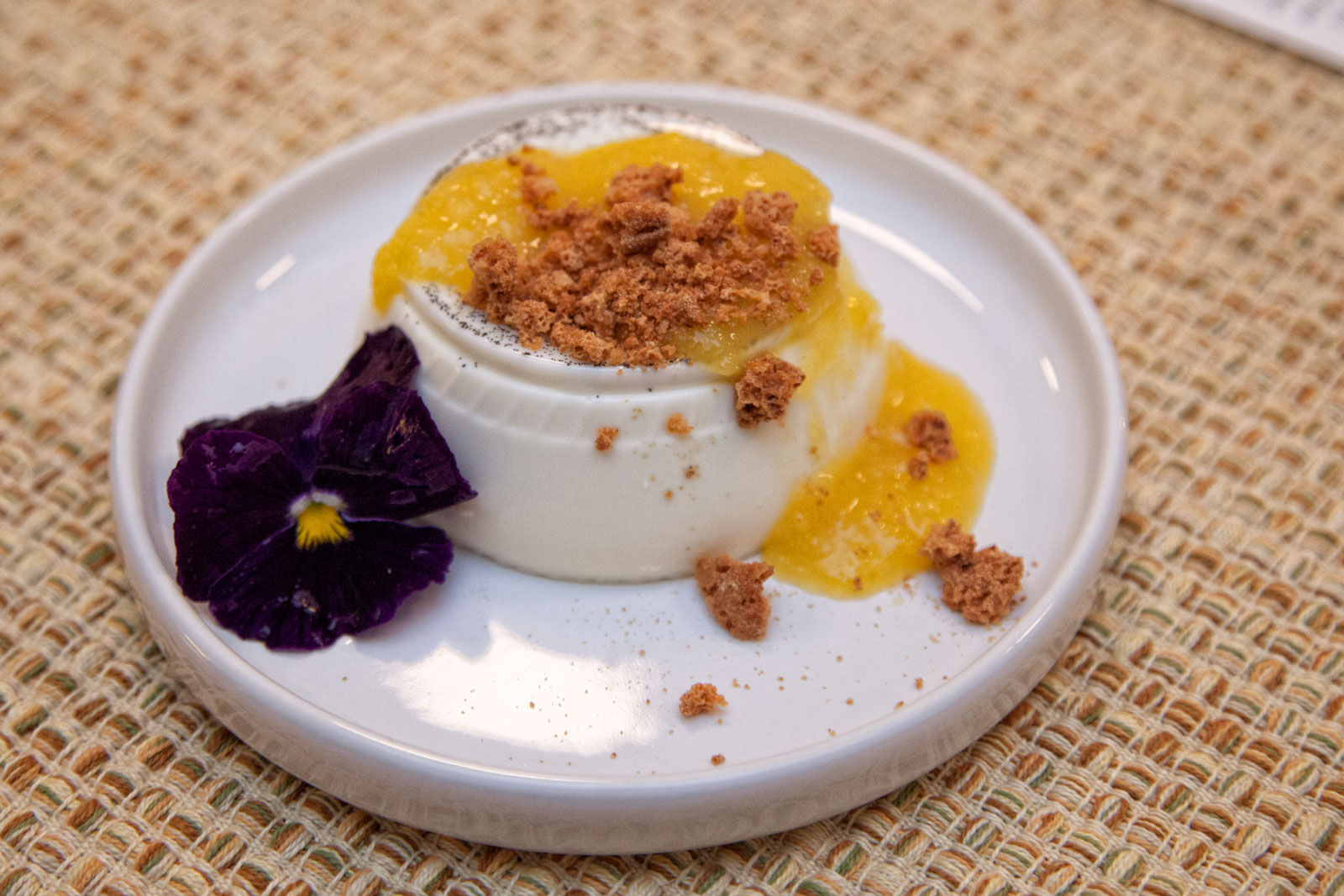 "Drink what you like!"
Number one rule from Chef Anne when it comes to wine: "drink what you like." And you don't have to break the bank… The wines we loved: Echo Bay Sauvignon Blanc from New Zealand. It went perfectly with our salads and had a fabulous citrus aroma. Chef Anne paired our rib eye with a 2013 Fesitvo Malbec from Argentina with its plum and blackberry aromas…mmm. And for the dessert, a vanilla panna cotta topped with mango coconut sauce with a 2015 Cascinetta Vietti moscato d'asti – peaches, rose petals and ginger aromas. We'll definitely be buying at least one bottle of these!
Vanilla panna cotta with mango sauce…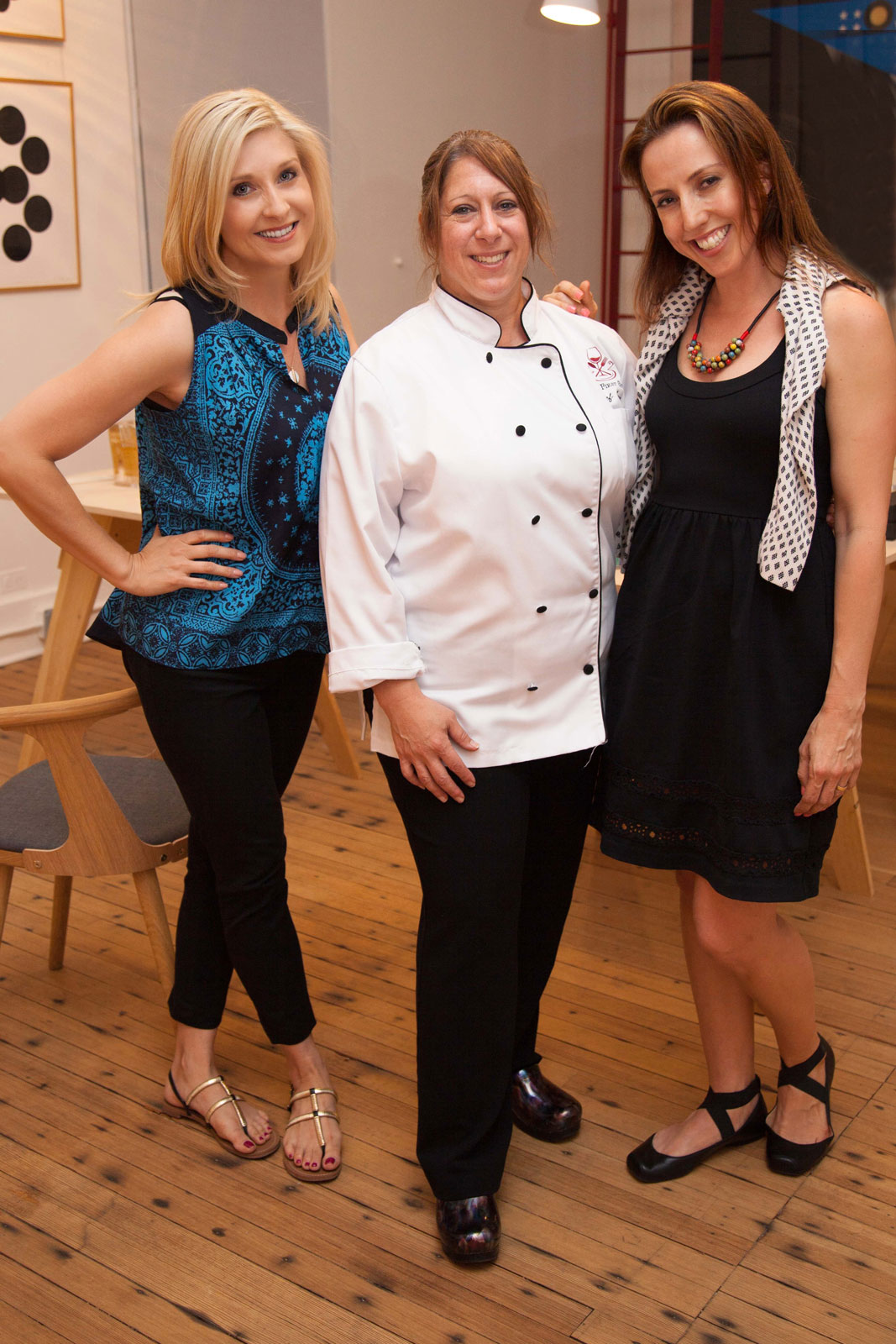 ---
Words: Lora / Photos: Lora
Sign up for Ameico's newsletter on their home page to learn about more upcoming events and stop into their location at 29 Church Street, New Milford, CT (860) 354-8765