R. Derwin Clothiers Men's and Ladies stores are back together again ❤ Yay!
R. Derwin has been a mainstay on pretty West Street, looking on to the Litchfield green, since the 80s. The two departments, men's (upstairs) and women's (downstairs) started together under one roof at 43 West Street and eventually gained in size and needed to move a few doors away from each other. Throw in a few more moves after that, all on West Street, until we reach today when the two stores are back together again. Awww. We went along to the grand opening to see the Ladies store in its shiny new digs…right next door to those lovely Men!
Post sponsored by R. Derwin Clothiers
Talking of lovely men, we bumped into Paul Marcarelli picking up a nice new outfit at the guy's store just as we arrived. See that, if the ladies store had still been down the street we'd have missed him. Hi, Paul!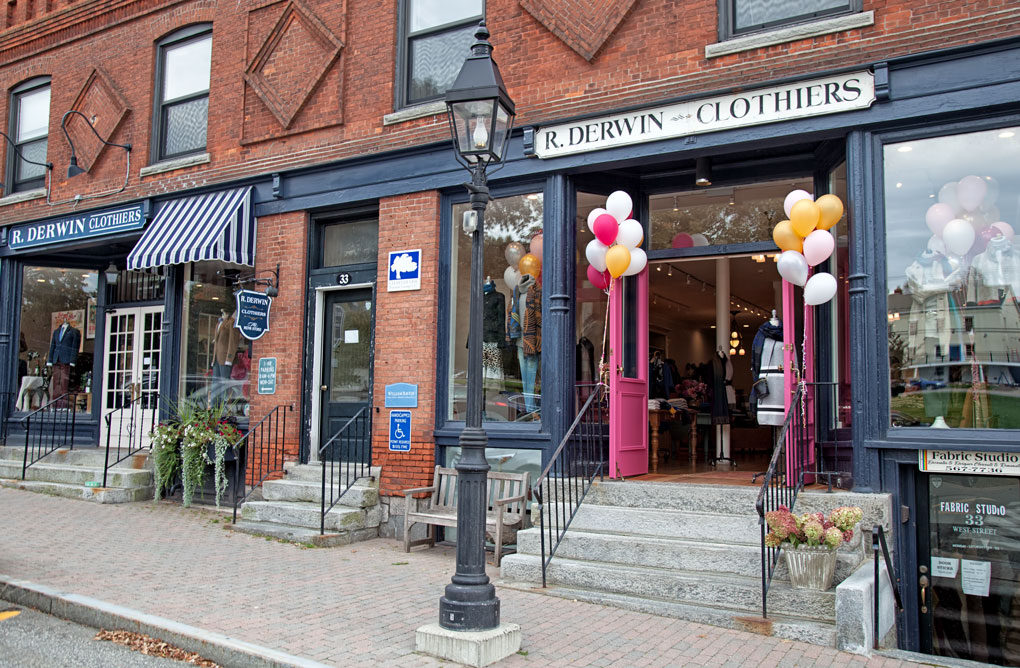 Happy New Store!
We love the stairs leading up to the bright pink doors into the light and airy store. Let the perusing of beautiful clothing begin! If you know Derwin's (or have read our previous post), you know the store is filled with classic-with-a-twist clothing, made from the most luxurious and purest of fabrics. The new location has all the customer favorites and Derwin standards, with more modern styles added. R. Derwin Clothiers dresses many generations of classy ladies! Moms, daughters, and grandmothers can all find styles that are effortless, chic, and timeless.
Also, we have come to learn, Derwin is THE place to find the best jeans. More on that later!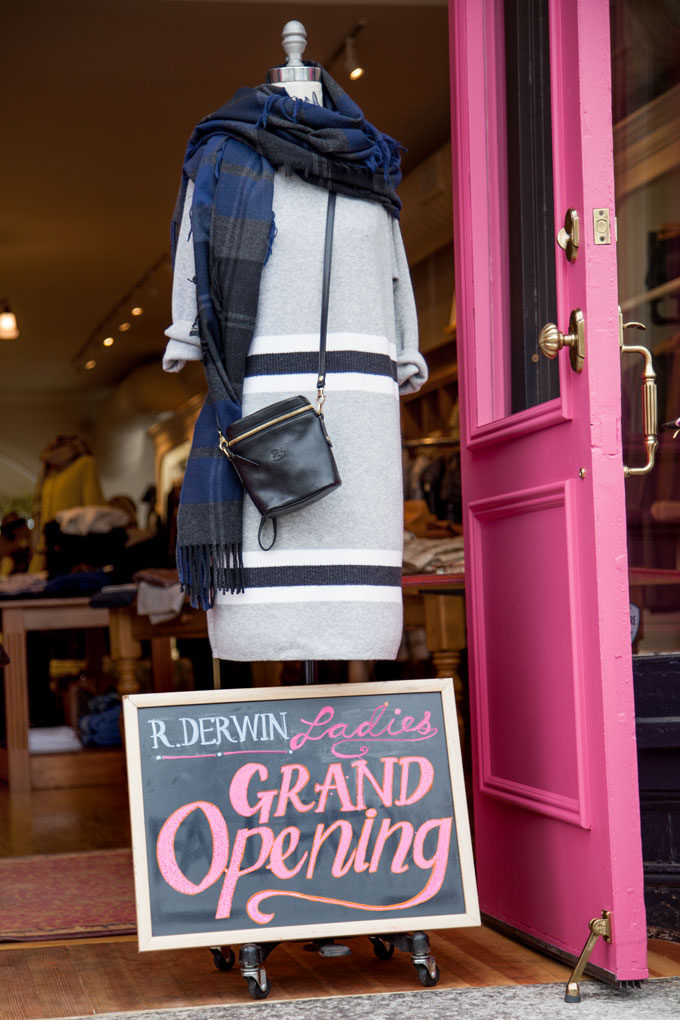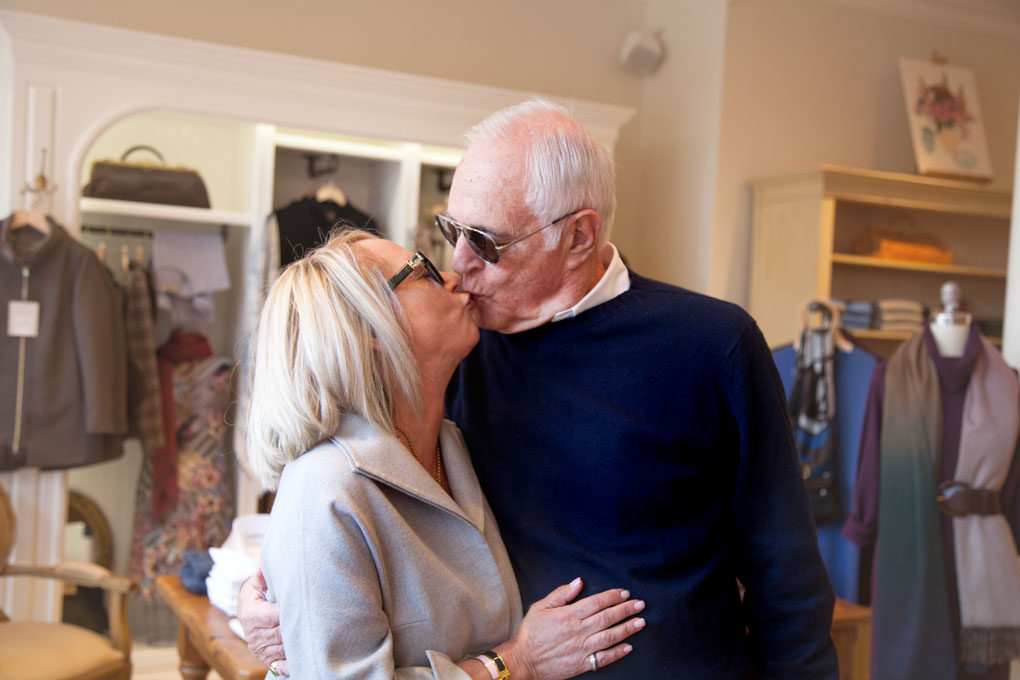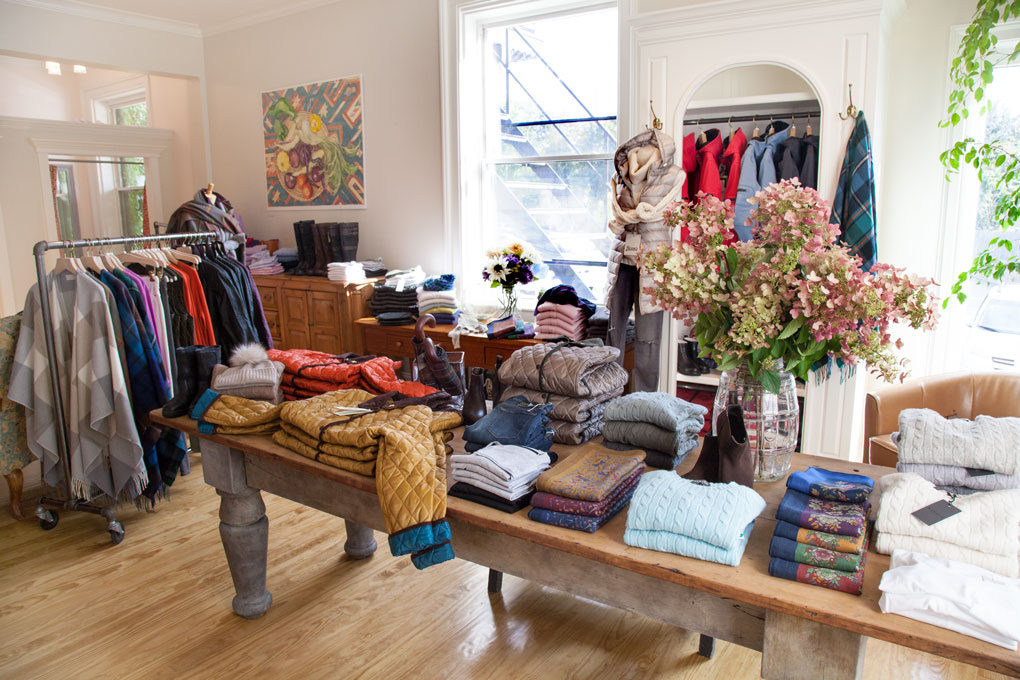 It was a joy to be there on the grand opening day! The new store is everything you know and love about the old store, just fresh, new, and improved. There's plenty of space to enjoy each display and the clothes really shine in their new showcase.  The place was buzzing with excited customers as we chatted with Andrea Derwin, snapped some pics, and sipped some bubbly. Shopping for jeans was the cherry on the cake of a fashionable afternoon.
A few of our favorite things…
Although, what's not to love. We've said it before, your hands will thank you for a visit to Derwin…it's a tactile person's dream. Everything is luxurious and the best quality! The fact that they carry a lot of amazing Scottish cashmere lines also makes this Scot very happy. Lora and I reminisced about our recent blogging trip to Scotland while we perused Lochcarron of Scotland, Johnstons of Elgin, and Begg & Co. Come to think of it, why did we go all the way to Loch Lomond to buy cashmere scarves when we could have just driven up the road to Litchfield?!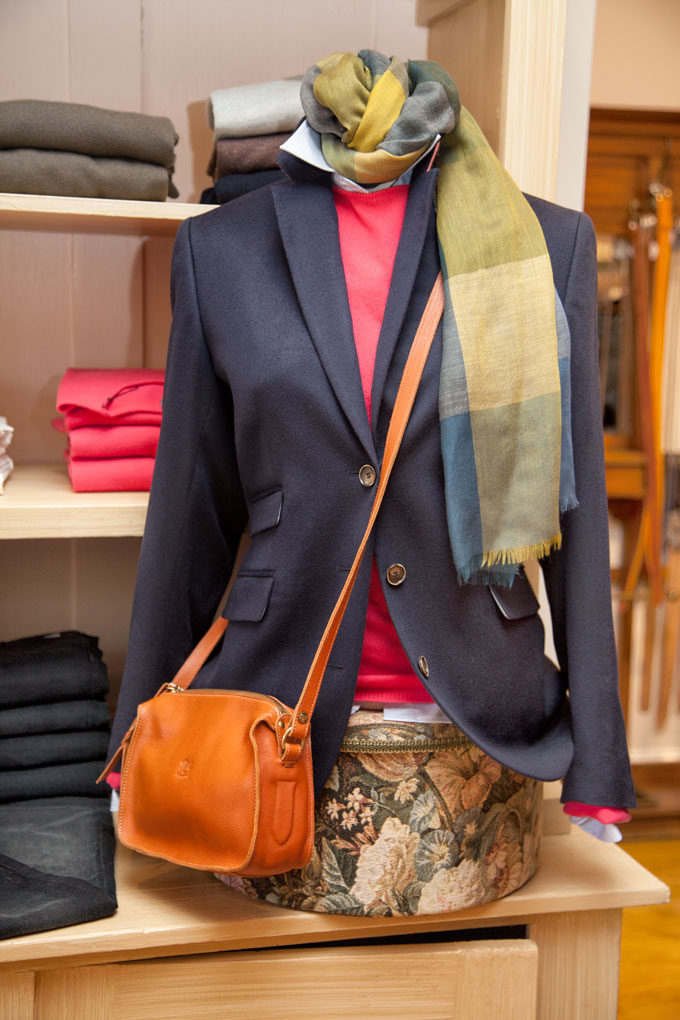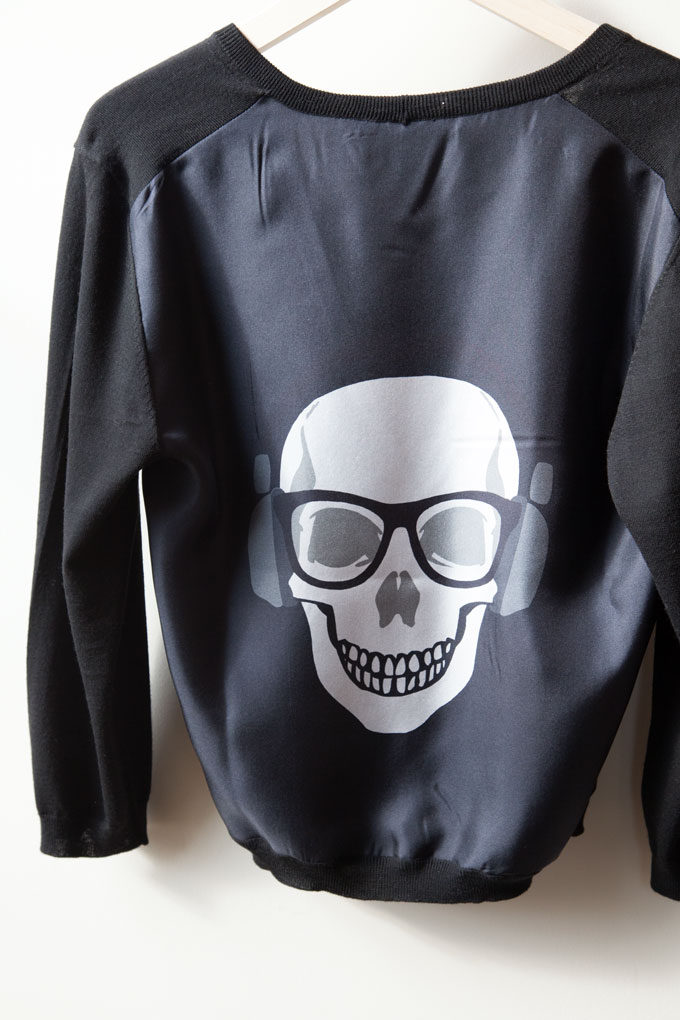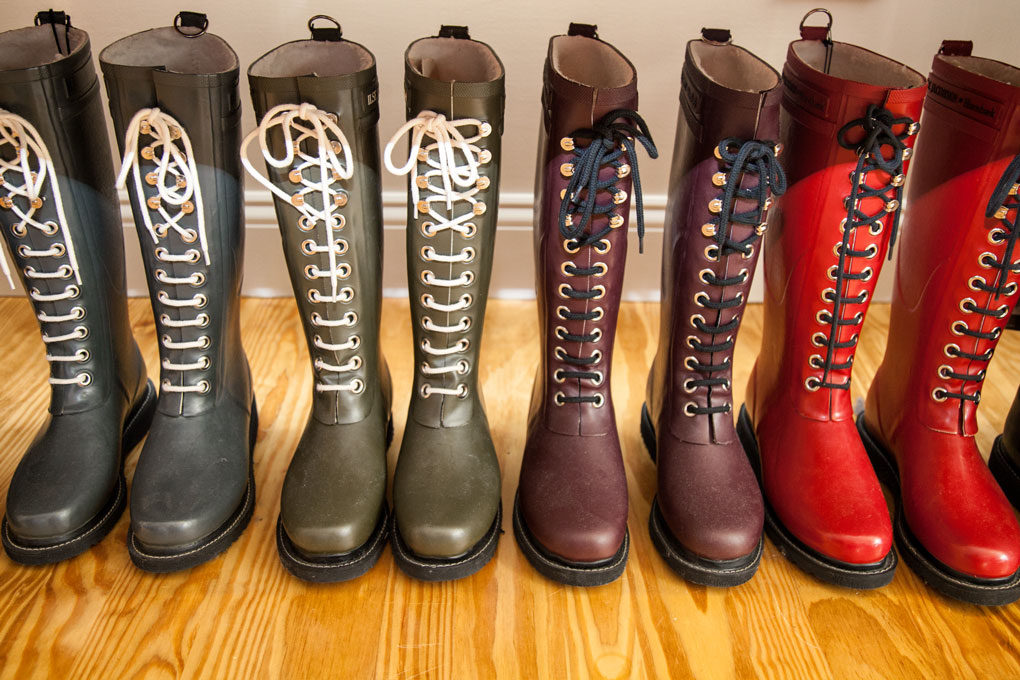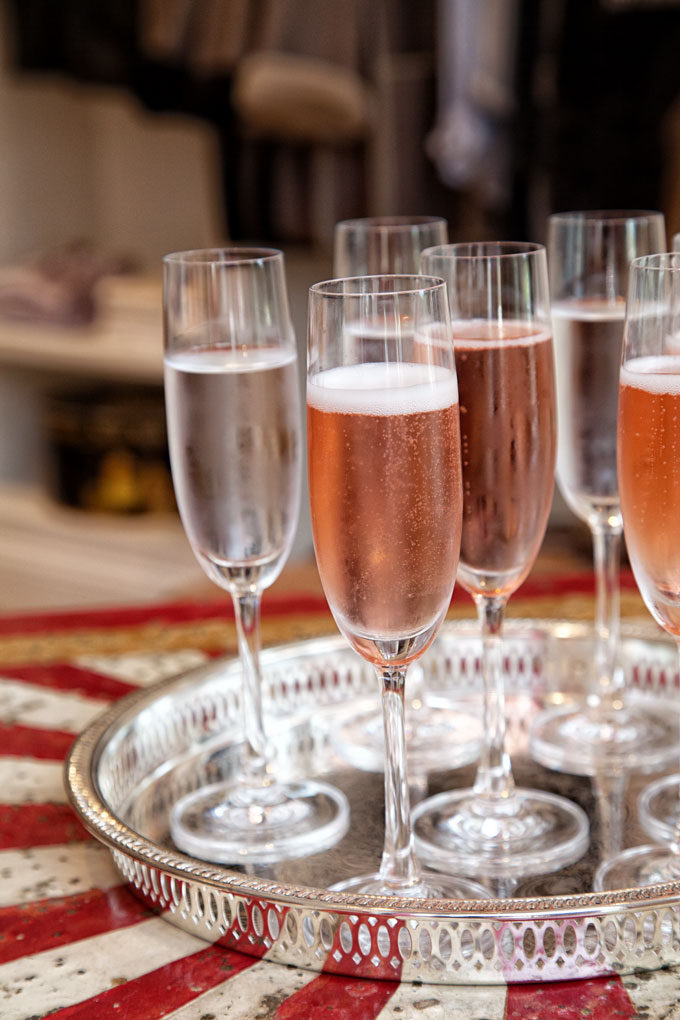 The womens store plans to promote local artists by having a rotating show throughout the year and kicking things off with an exhibition by Joan Morosani featuring a stunning collection of huge oil on archival paper paintings.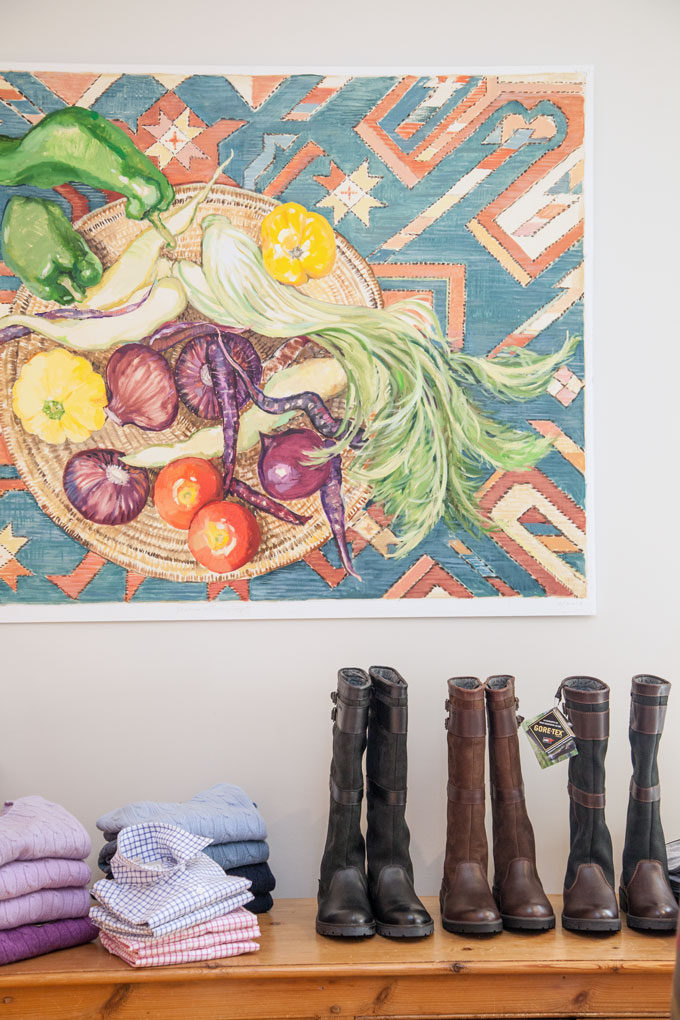 Be sure to sign up to Derwin's email list to keep in the loop about upcoming trunk shows. Andrea plans on bringing in the big guns – you won't want to miss them!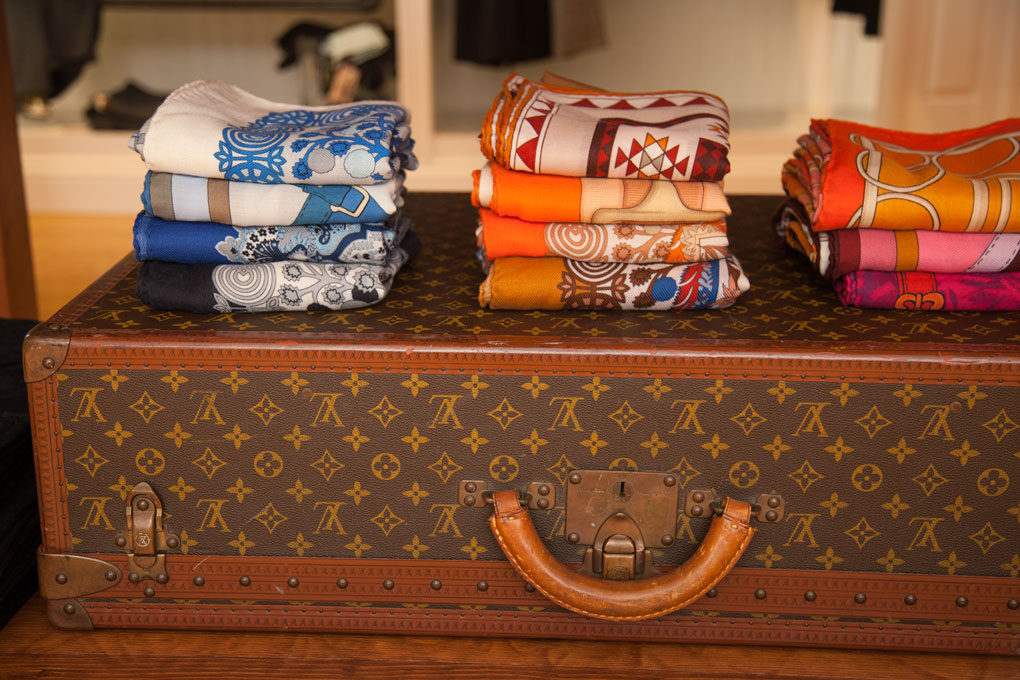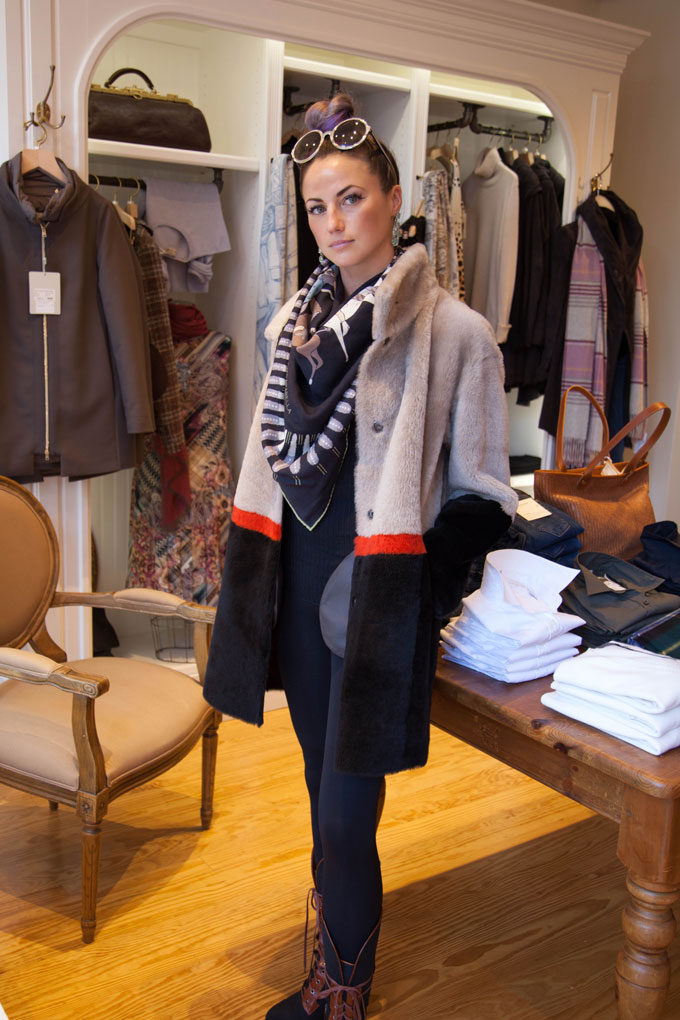 R. Derwin jeans in many shoots!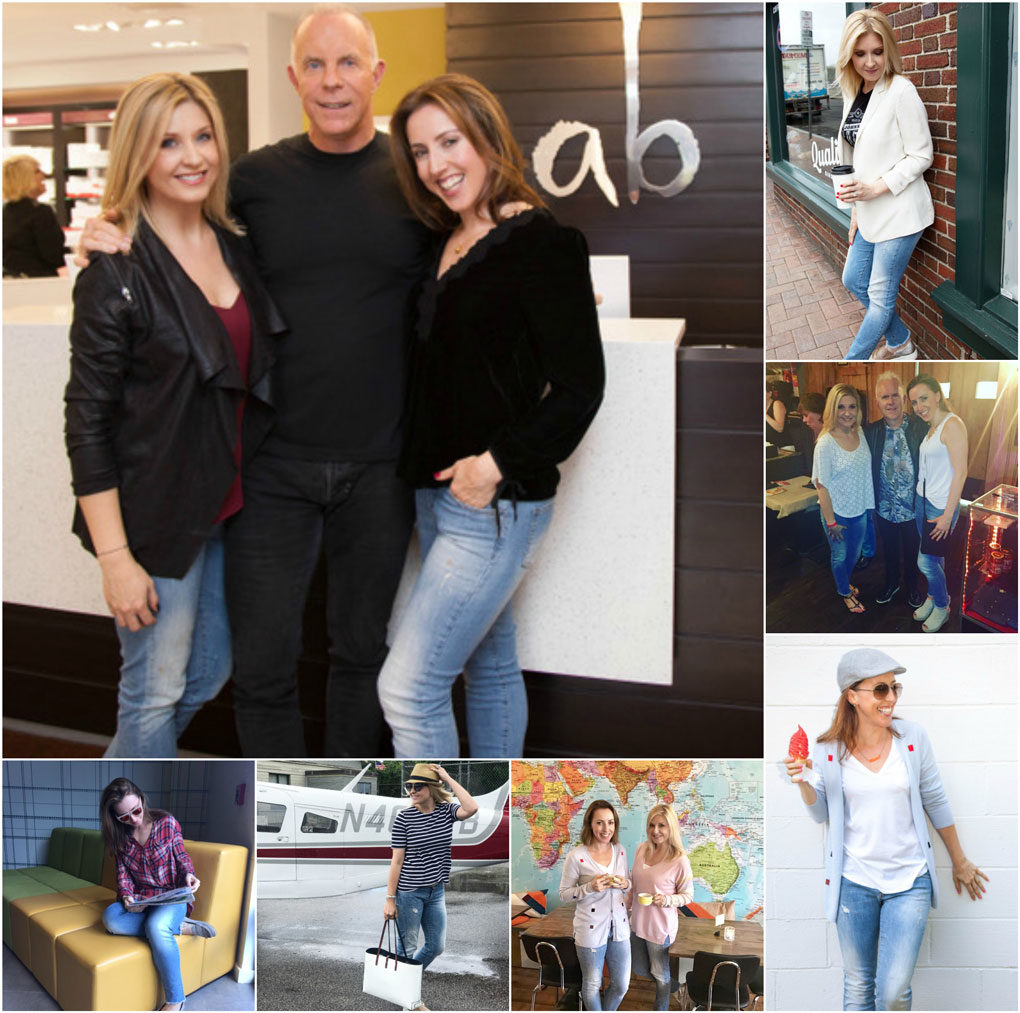 What's in a pair of jeans?
Think about the following questions.
Where will you be wearing these jeans?
Trendy or classic fit?
Classic or colorful?
Which brand do you usually love?
After a little Yay/Nay show in the dressing room space at the back of the store; success! A pair of black J. Brand Alana High Rise Cropped for Lora, and some Adriano Goldschmied Cigarette Legs in ridiculously soft superstretch sateen for moi!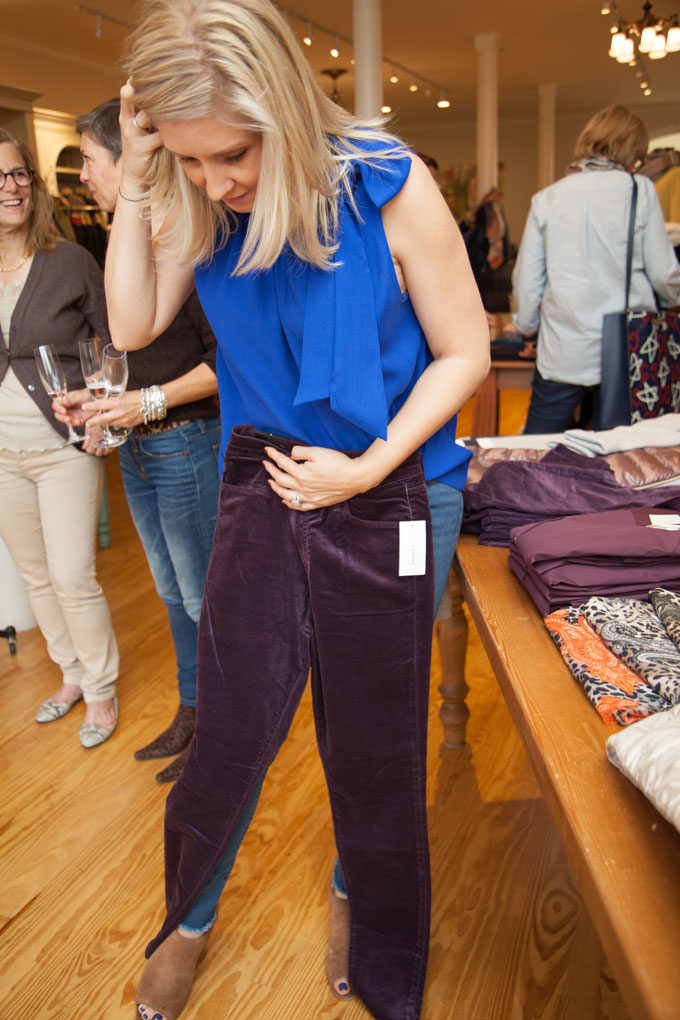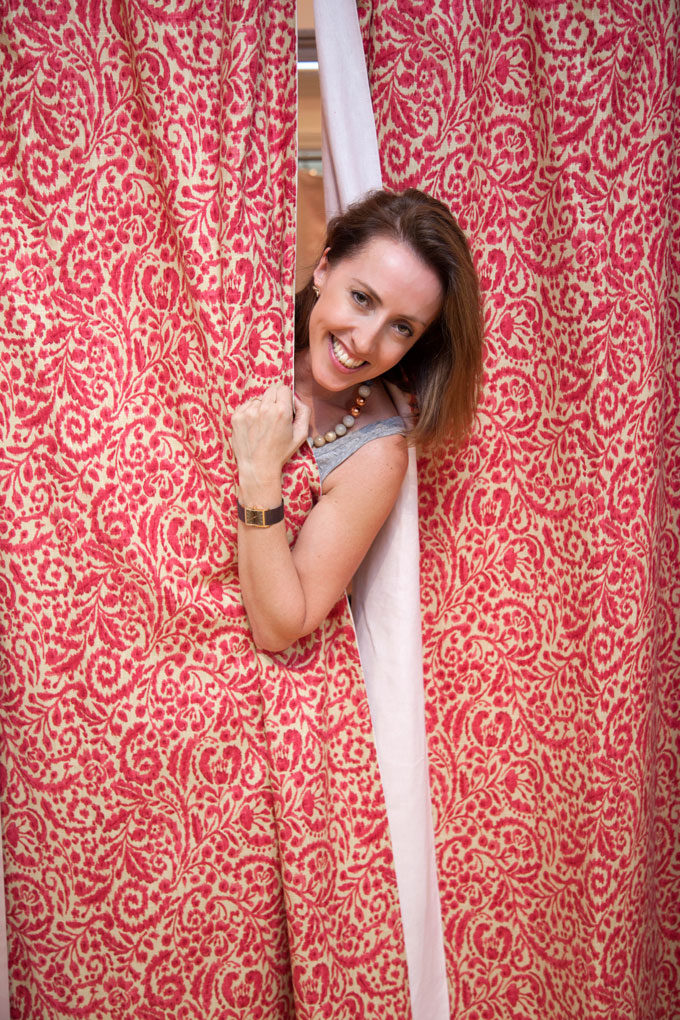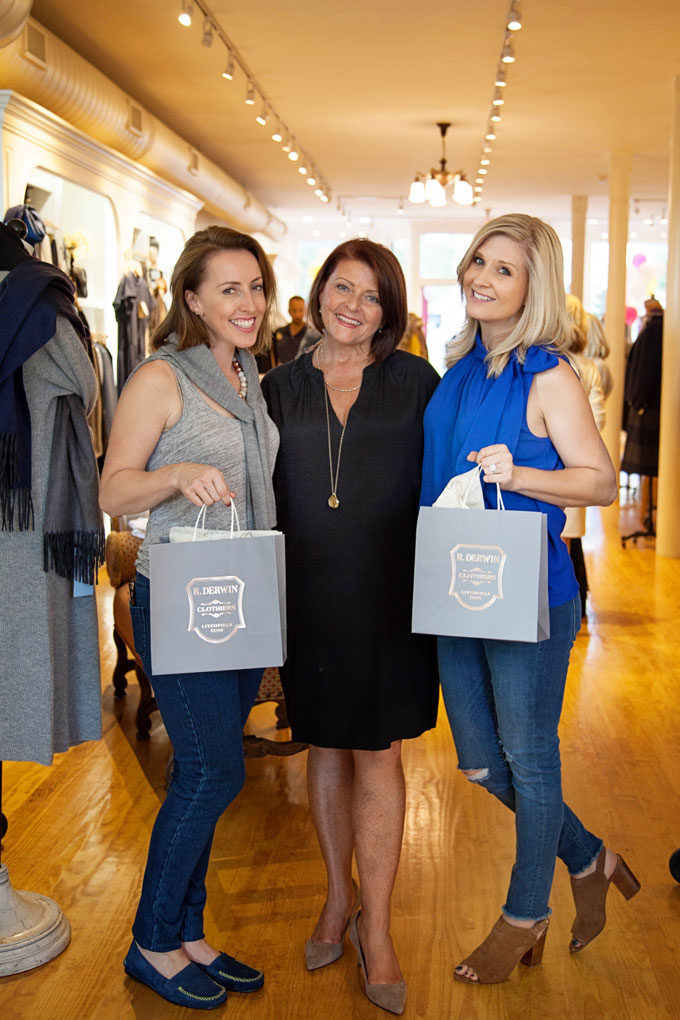 Happy ever after to all at R. Derwin Clothiers!
---
33 West St, Litchfield, Connecticut 06759
(860) 567-4095
This article has been sponsored
Pics: Lora / Words: Bev