Scotland was recently voted the most beautiful country ever (or something like that) and we believe it's because the voters all visited Loch Lomond. You only have to drive but an hour out of Glasgow (1.5 from Edinburgh) to get into the most breathtaking scenery you ever did see! Rent a car, be prepared to drive on some crazy, single-lane, windy roads, and get ready for the road trip of all road trips!With our friend Julie as our steadfast driver and tour guide, we set out to find 4 hidden lookout points of some of the most scenic spots around Loch Lomond. Our prize to ourselves if we found them all (and even if we didn't, who are we kidding?)…a luxurious overnight stay at the stunning Fonab Castle Hotel in Pitlochry. Buckle up, here we go!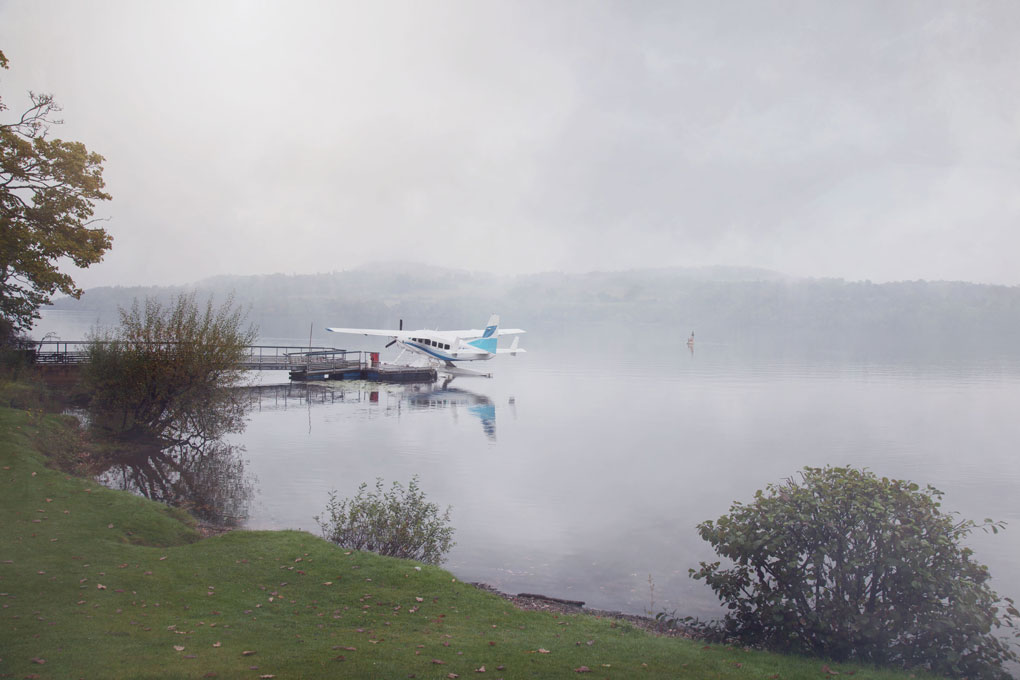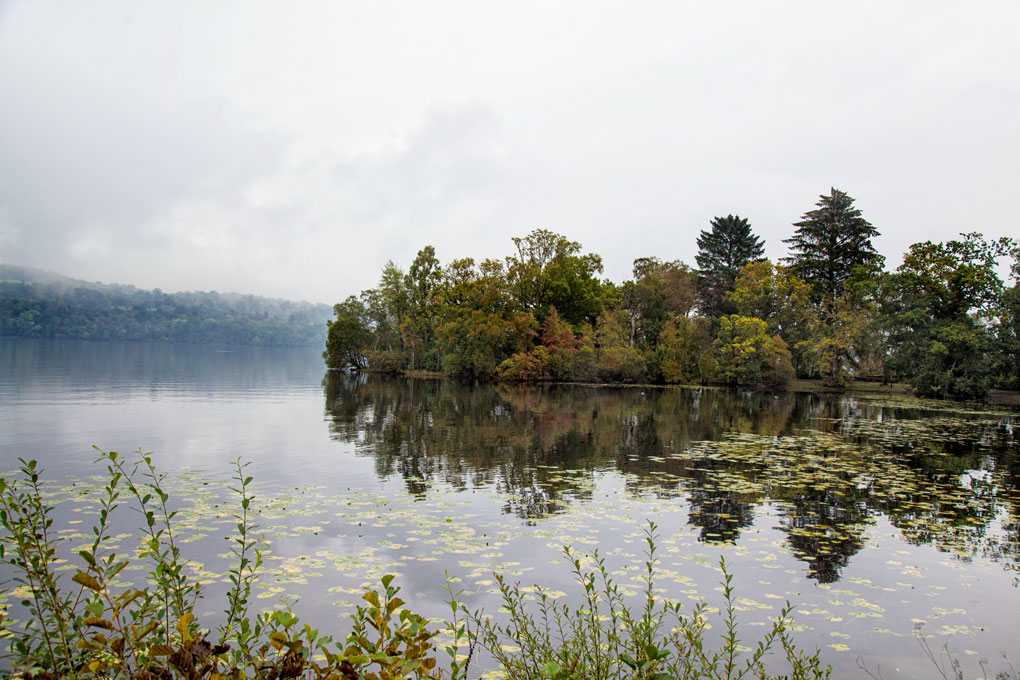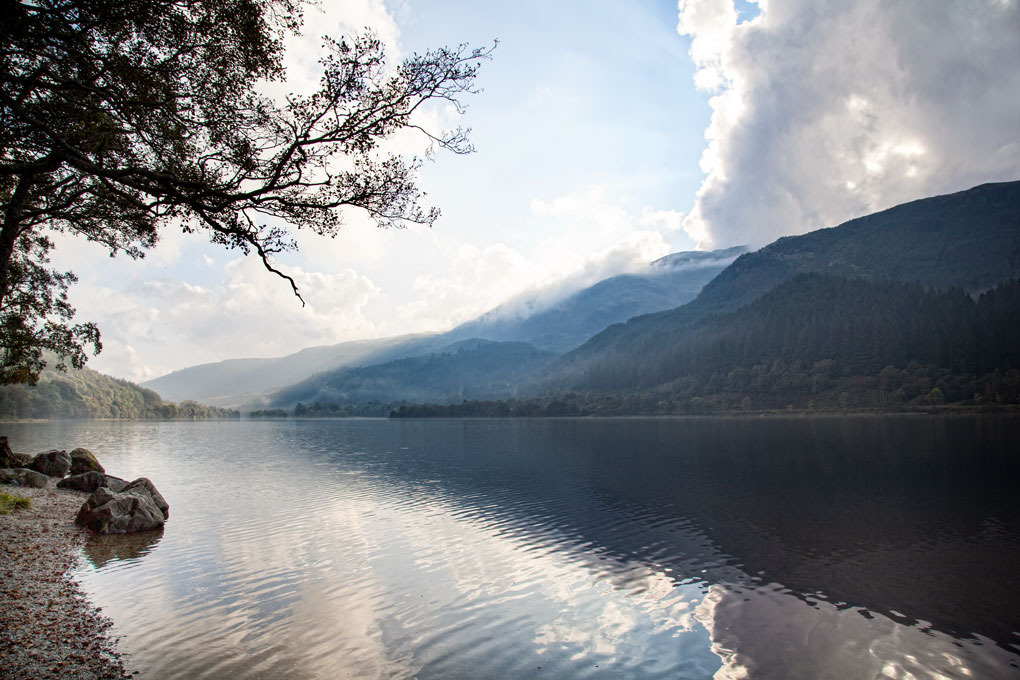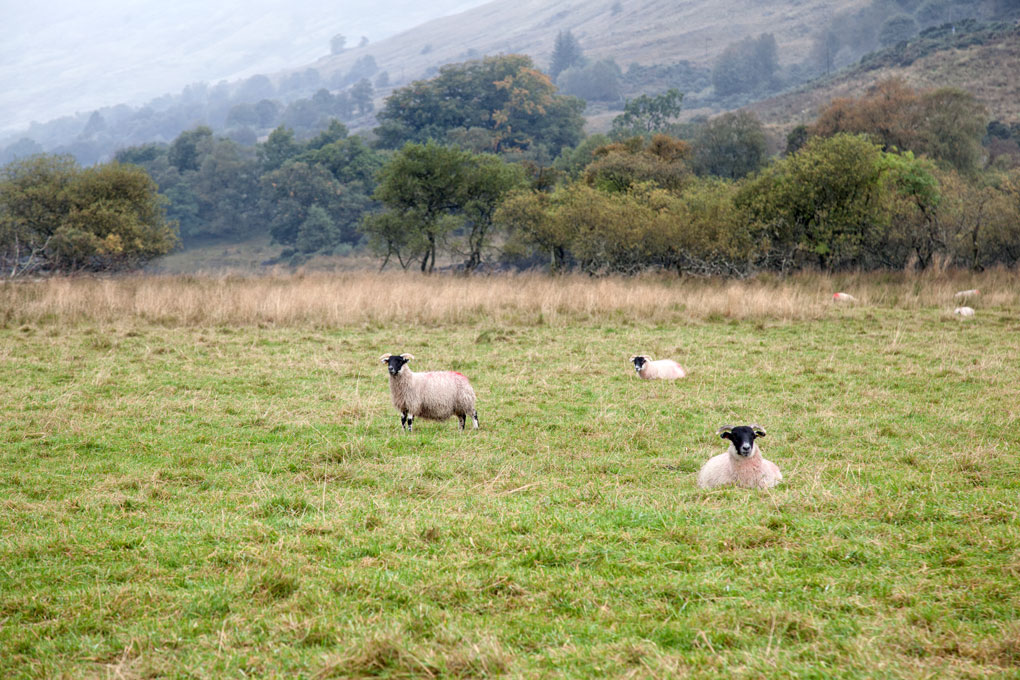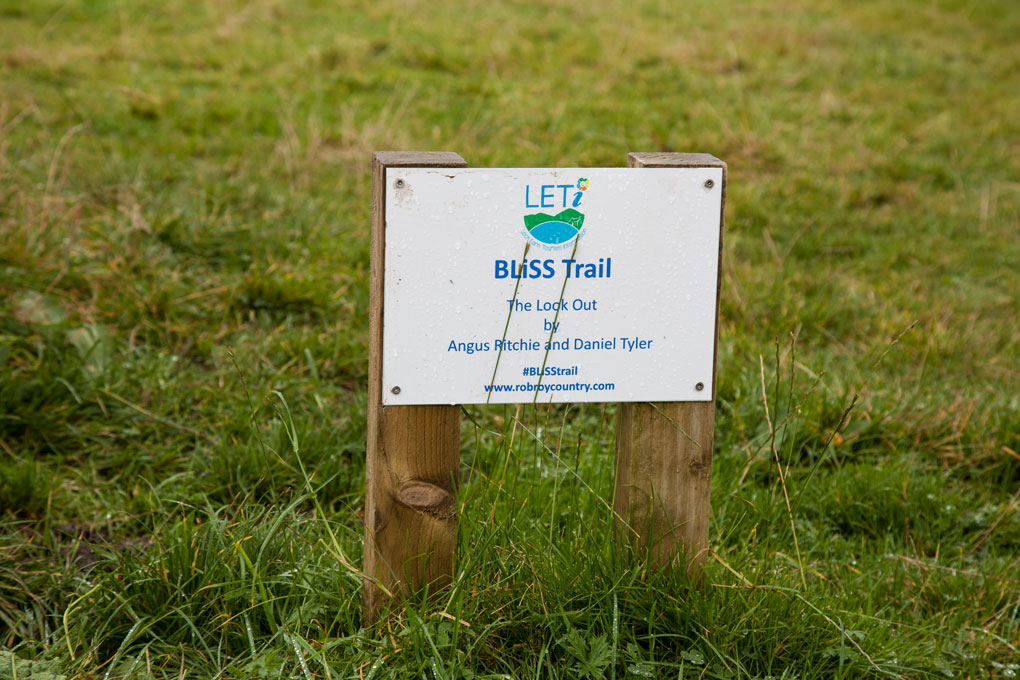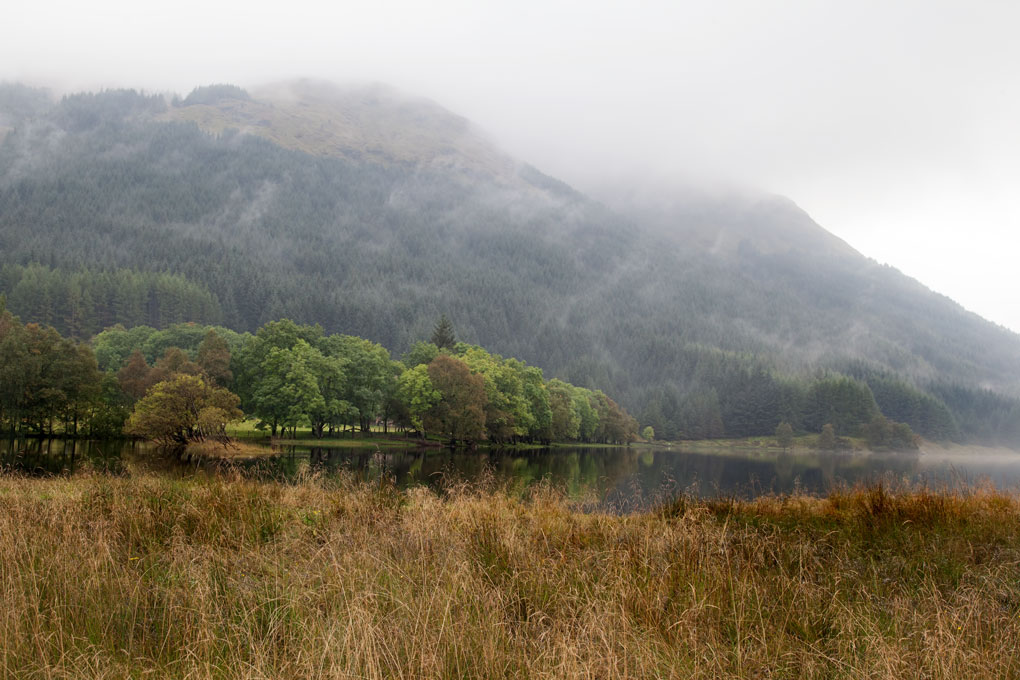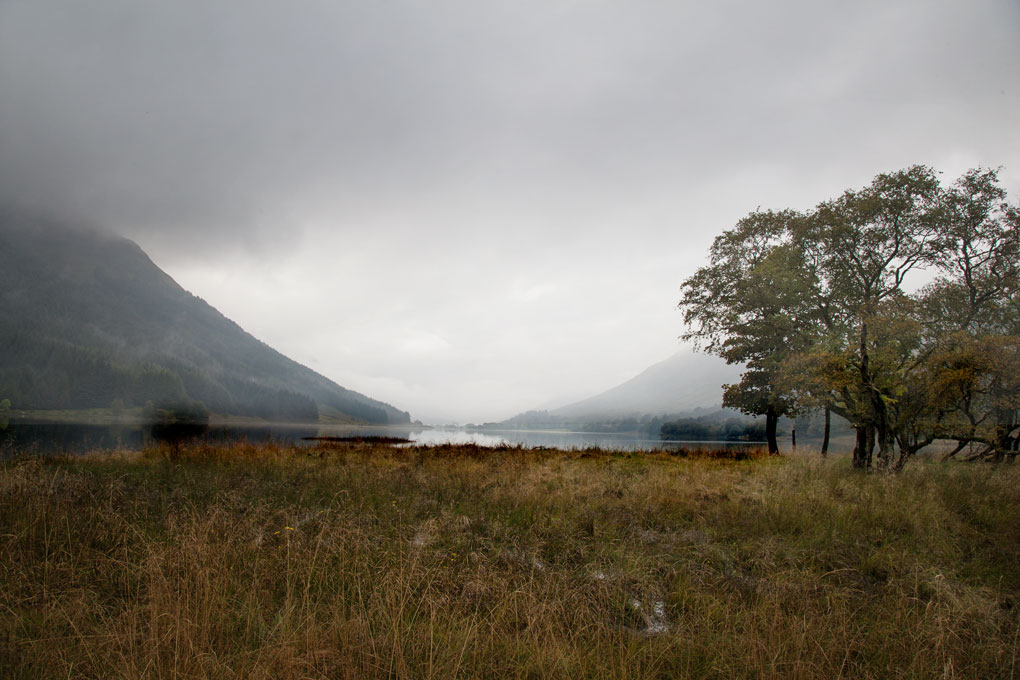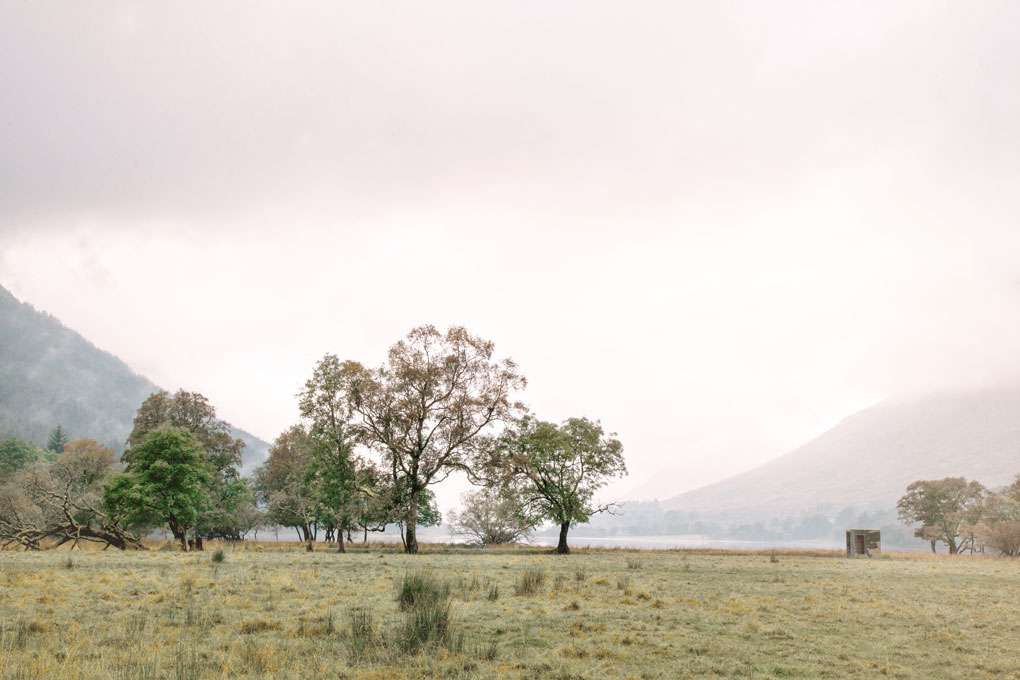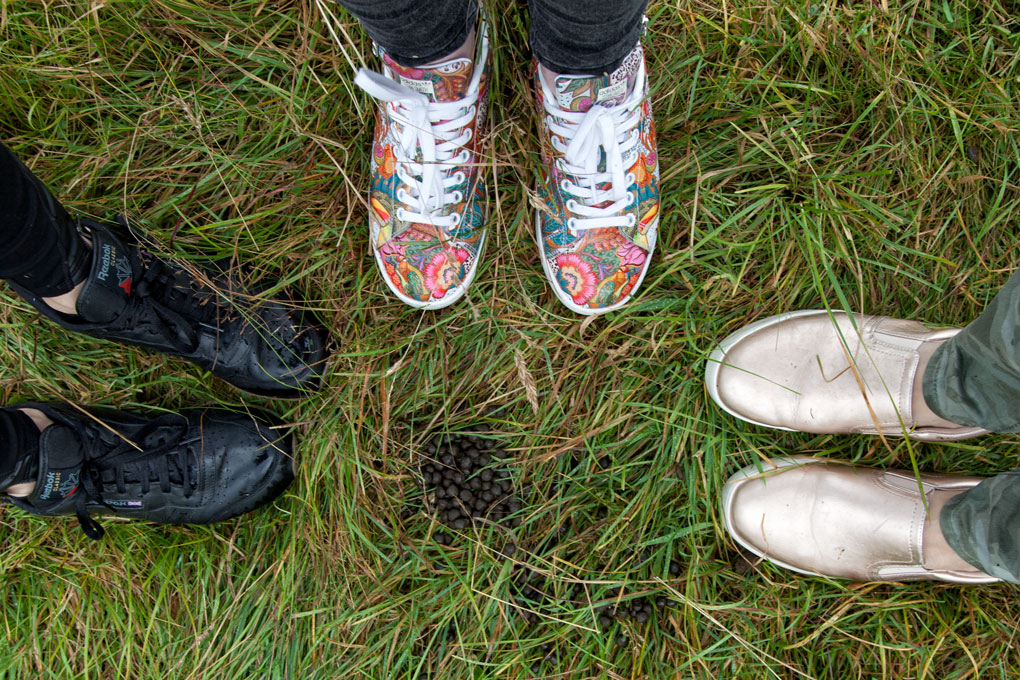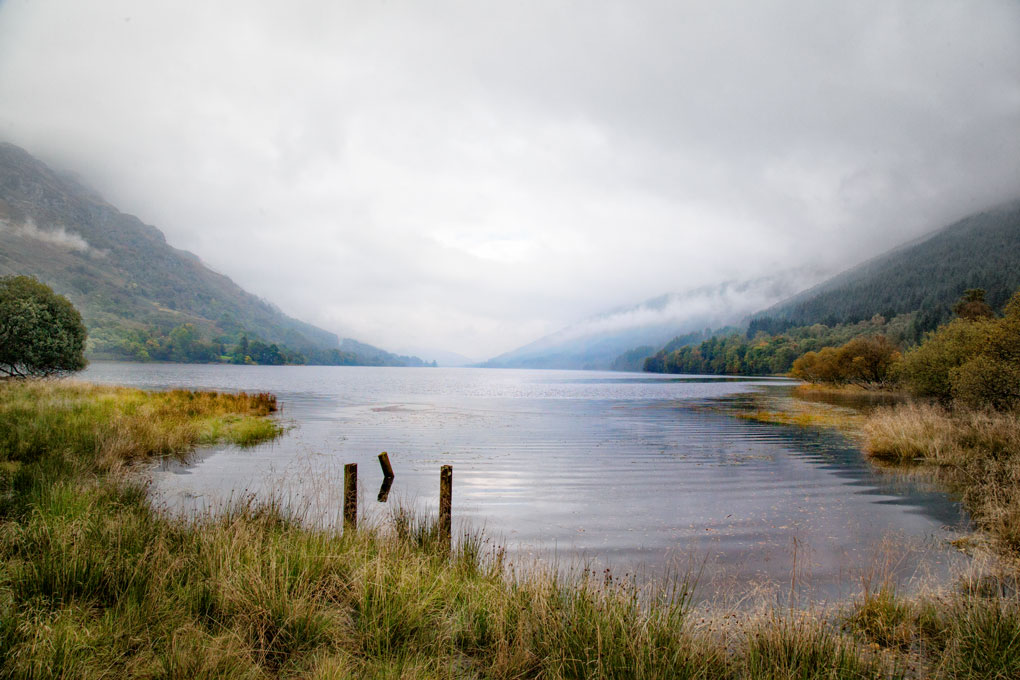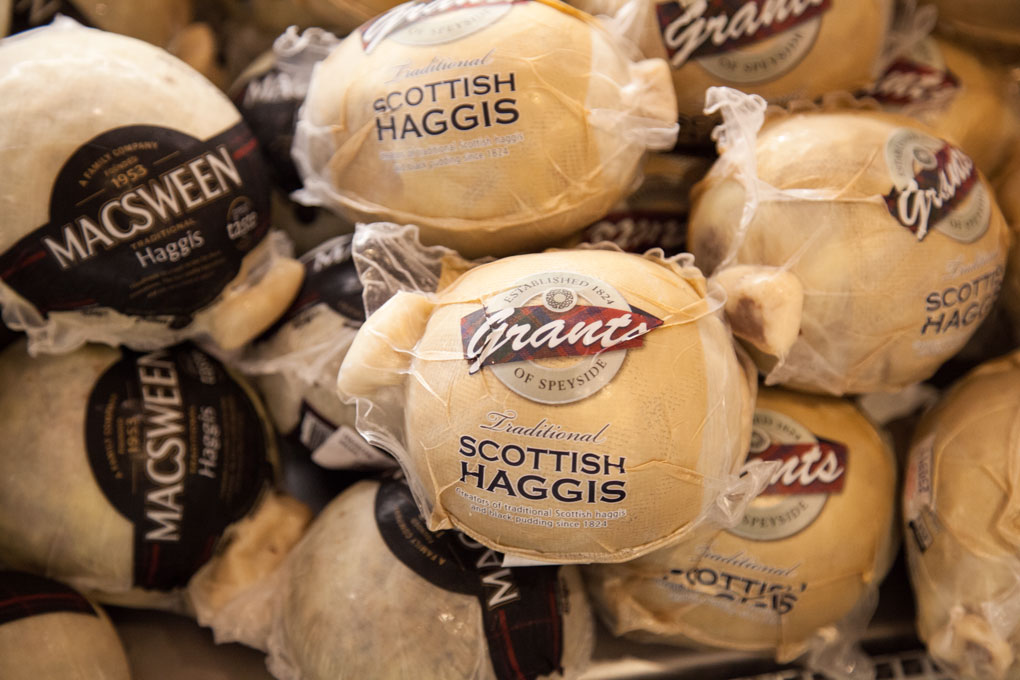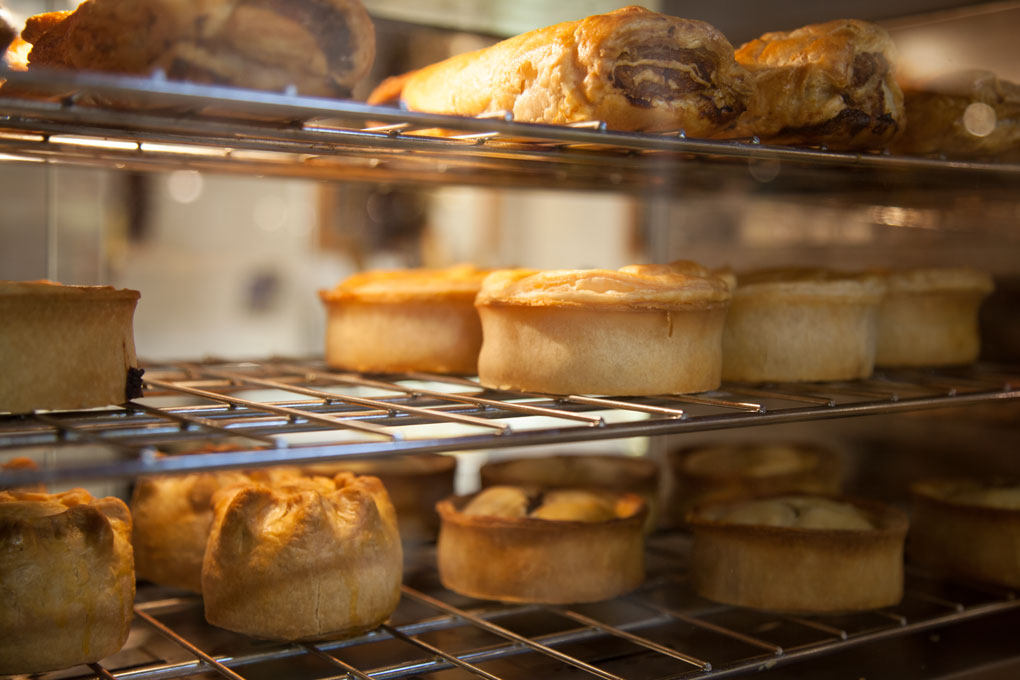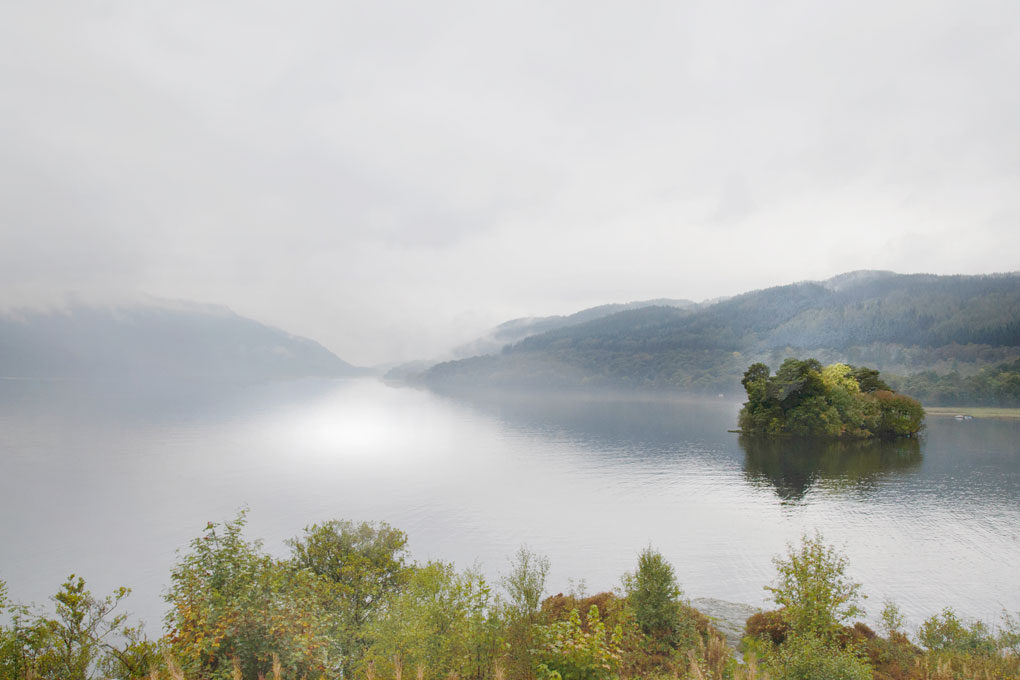 Loch Lomond & The Trossachs National Park recently launched a national scenic route initiative to create interesting viewpoints at some of the best vantage points throughout the park's landscape. Three talented young architects designed unique lookout structures, all of which were described on our map. Directions to find them were a wee bit scavengerhuntish. "Opposite Monachyle Mhor, on the land where the shores of Loch Voil meet Loch Doine, up the glen off A84". Ok then! Let's get our Amazing Race on!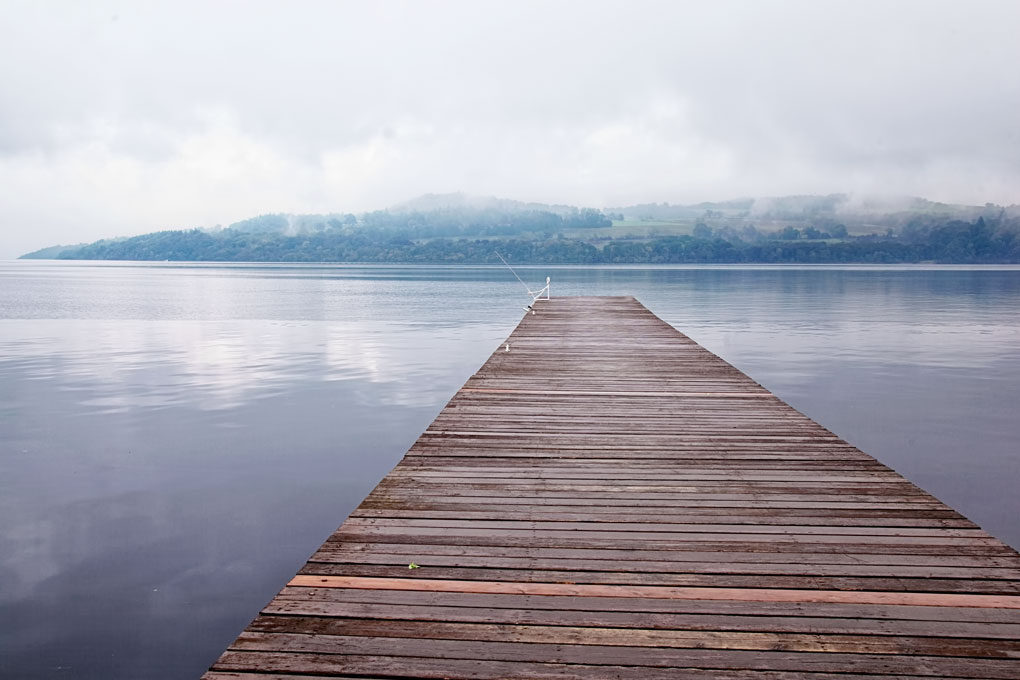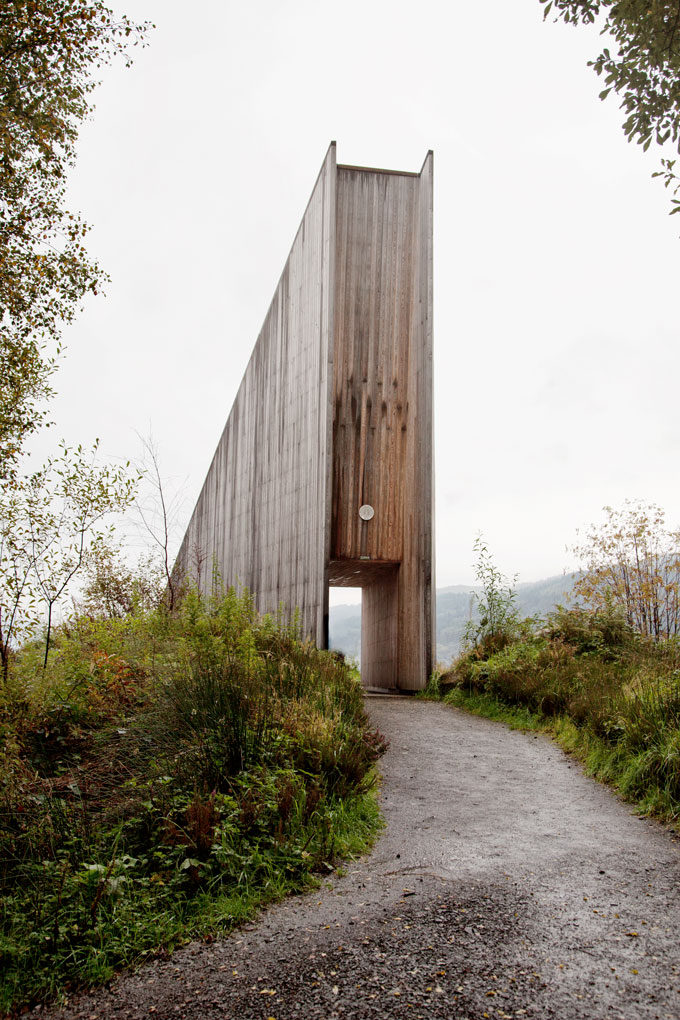 This one is pretty easy to find on the A82, the major road that runs from Glasgow to Inverness. A short walk from the parking lot, we came to this pyramid structure where we walked through the tunnel to find a breathtaking view of Loch Lomond and surrounding mountains. We climbed the 31 steps to the top to take in even more beauty!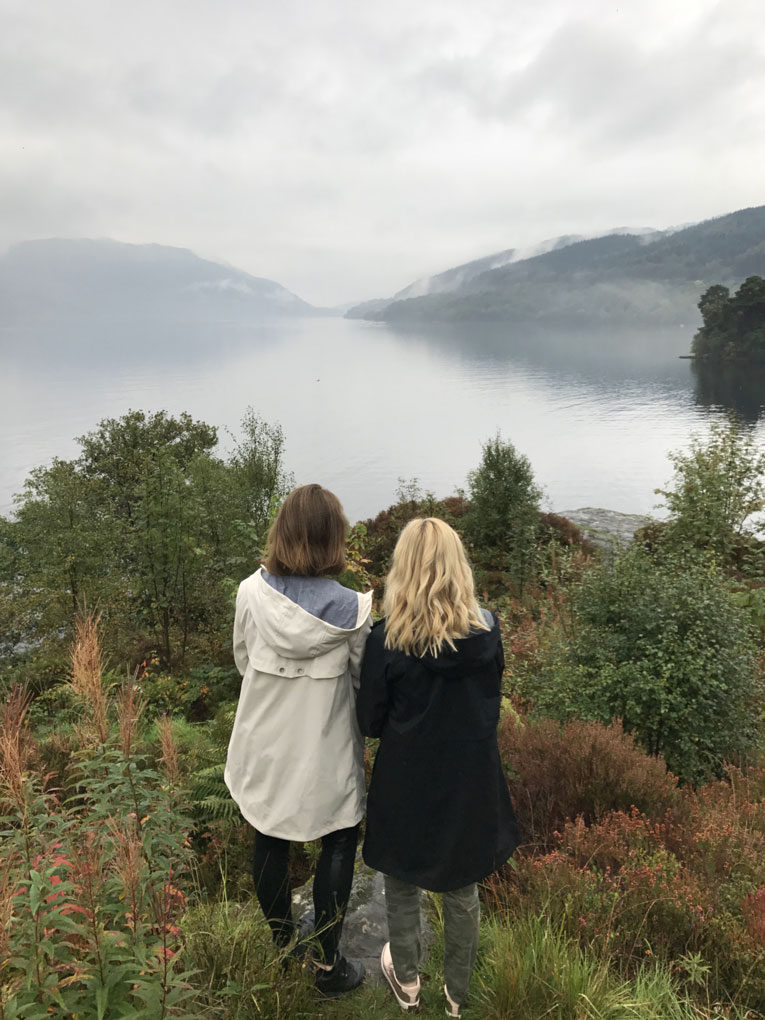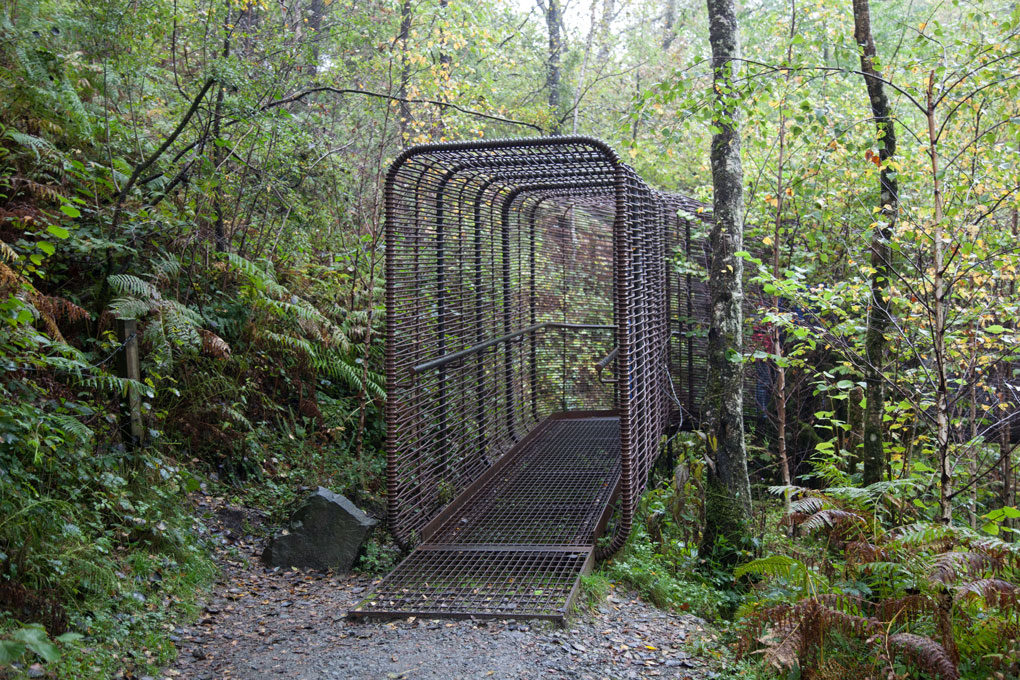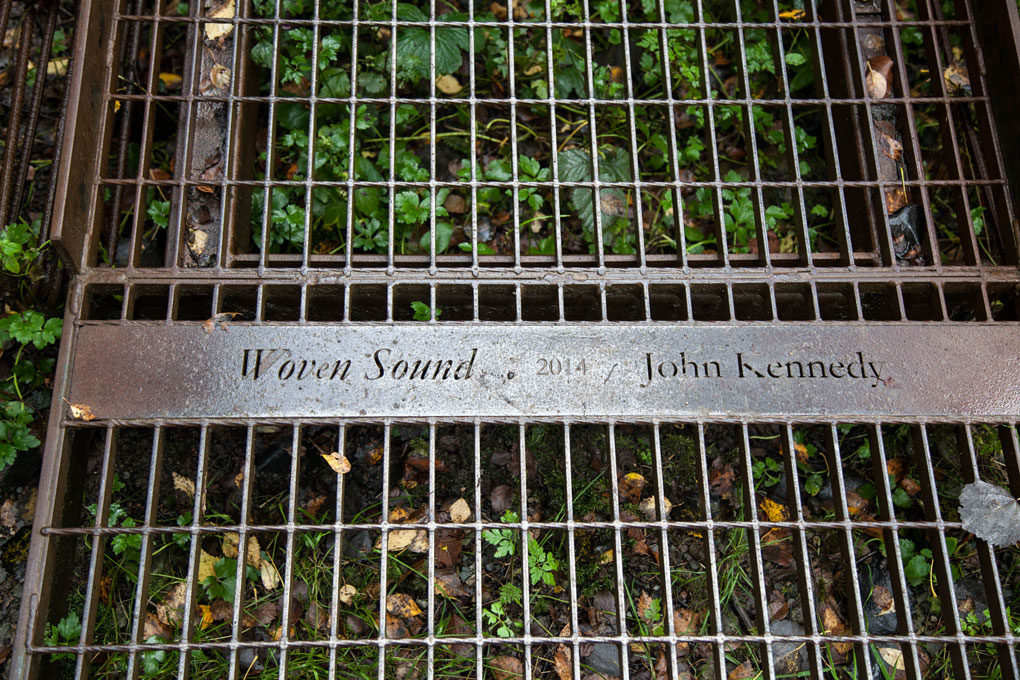 Next stop, also on the A82, this steel rod basket named Woven Sound brings beauty seekers up close and personal with the thundering, Falls of Falloch. We weren't the only ones that stopped at the falls that day. The 30 feet high gushing waterfall is a popular destination to stop to stretch your legs or enjoy a picnic.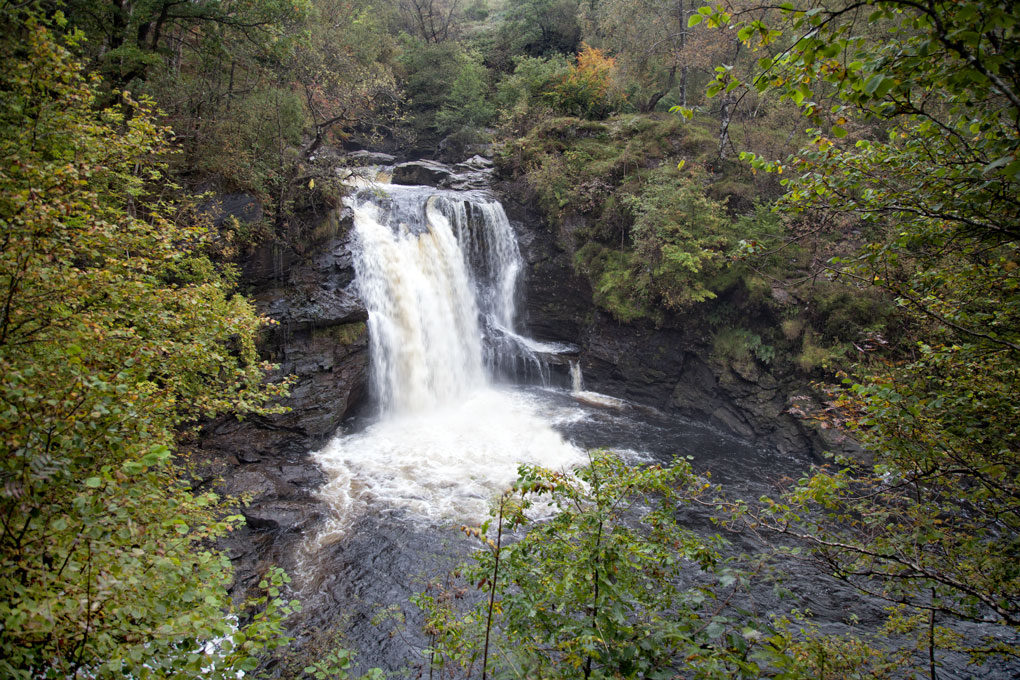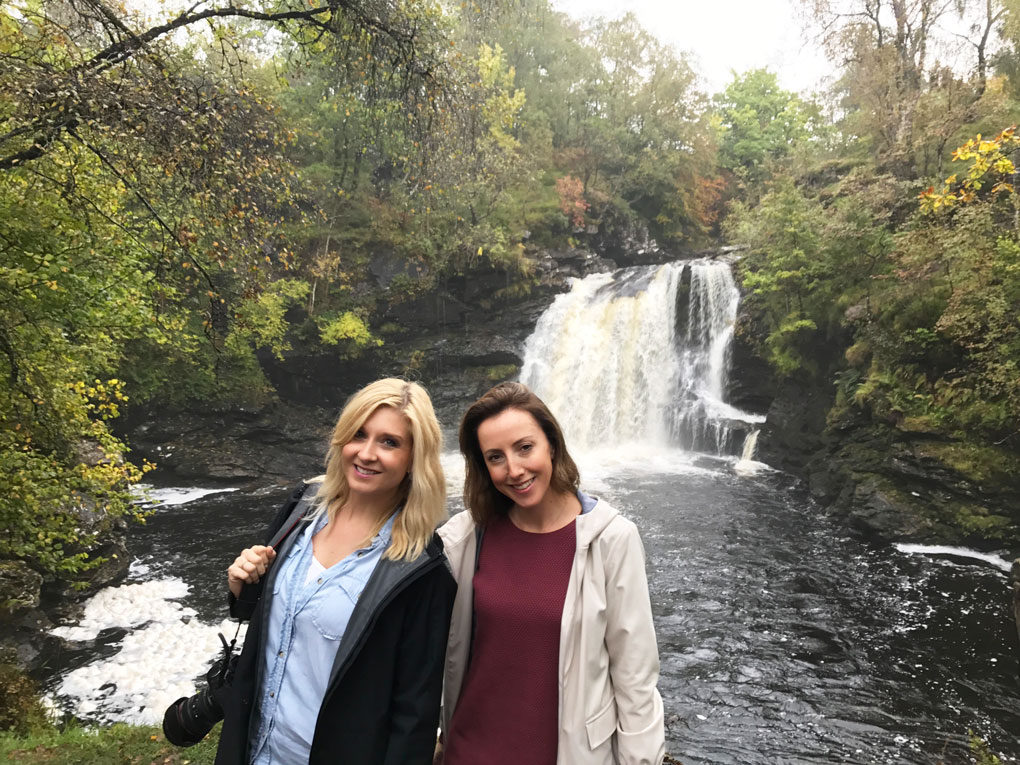 Rob Roy's grave in Balquhidder Kirkyard
We had to make a stop at Rob Roy's grave in Balquhidder, a village located west of the A84 at the top of Loch Voil. Because, Rob Roy, and because Liam Neeson 🙂 This was on route to where we were headed to find our third artsy and most elusive lookout!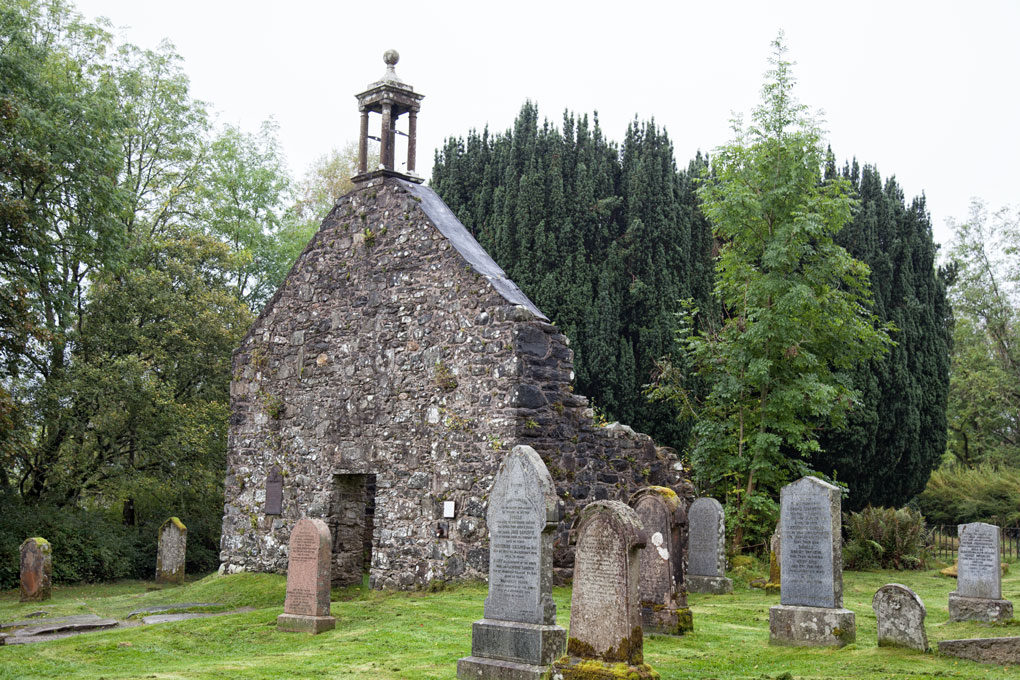 "Rob Roy lived and died in the village of Balquhidder. After his principal creditor, James Graham, 1st Duke of Montrose seized his lands, Rob Roy waged a private blood feud against the duke until 1722, when he was forced to surrender. Later imprisoned, he was finally pardoned in 1727. He died in his house at Inverlochlarig Beg, Balquhidder, on 28 December 1734."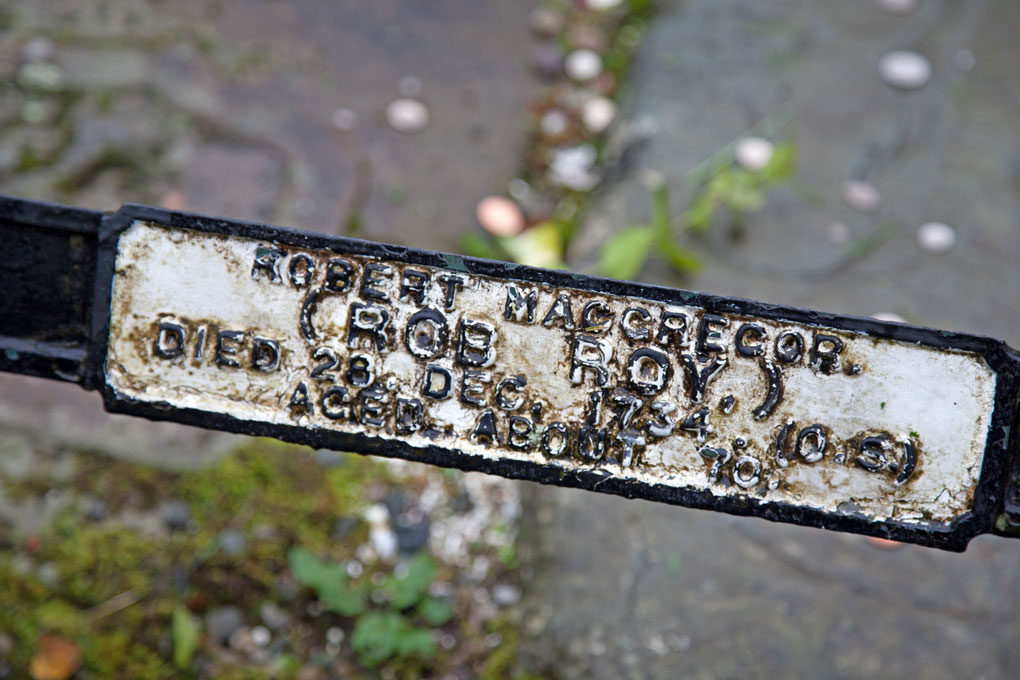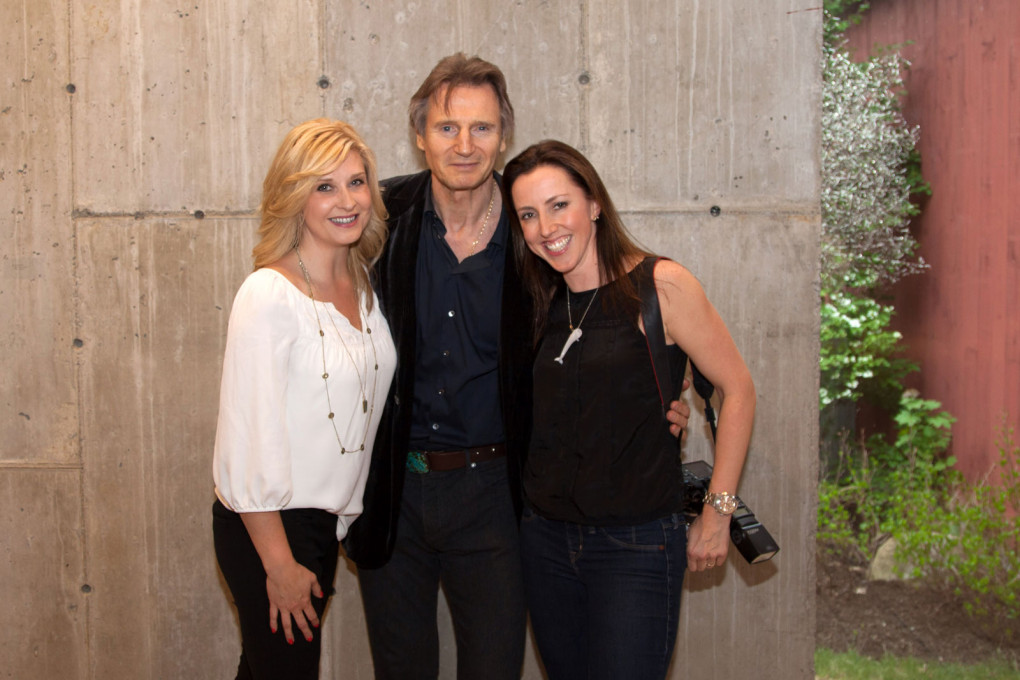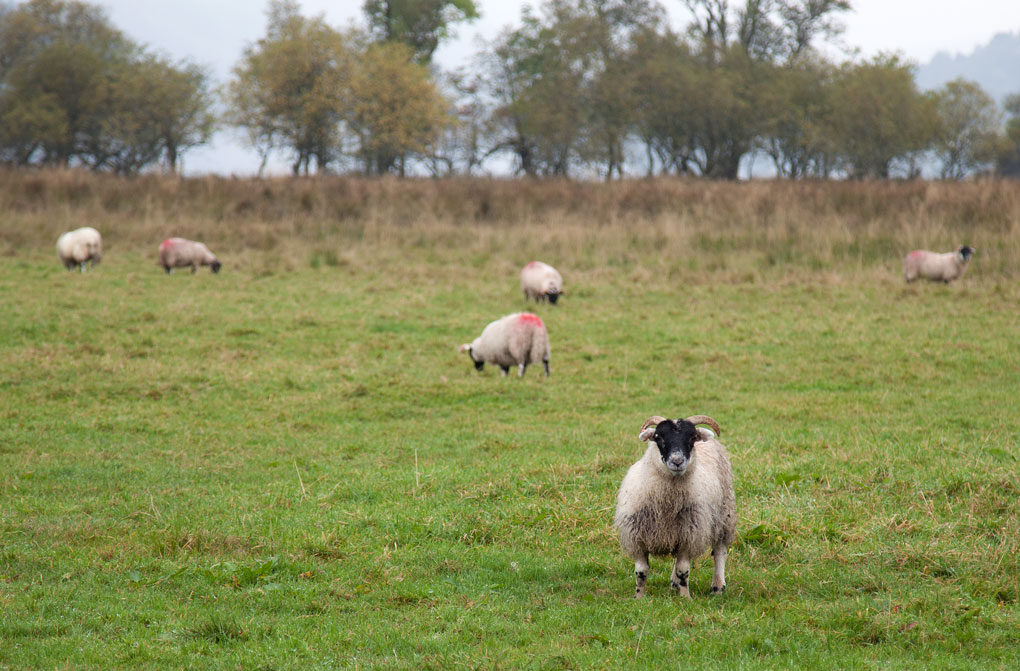 But find it we did! After a lot of map-deciphering, head-scratching, and sheep-dodging we found the mirrored cabin! As is often the case, the more off the beaten path, the more stunning the reward. This lookout pavilion allows you to sit inside on a bench and take in three magnificent views plus those reflected on the mirrored stainless steel. And did we mention how much mirrored stainless steel blends into its surroundings?!
Hint: It's in the field opposite the Monachyle Mhor – a super dreamy boutique hotel. You will have to drive down a single-lane road to get here. Worth every butt-clenching moment 😉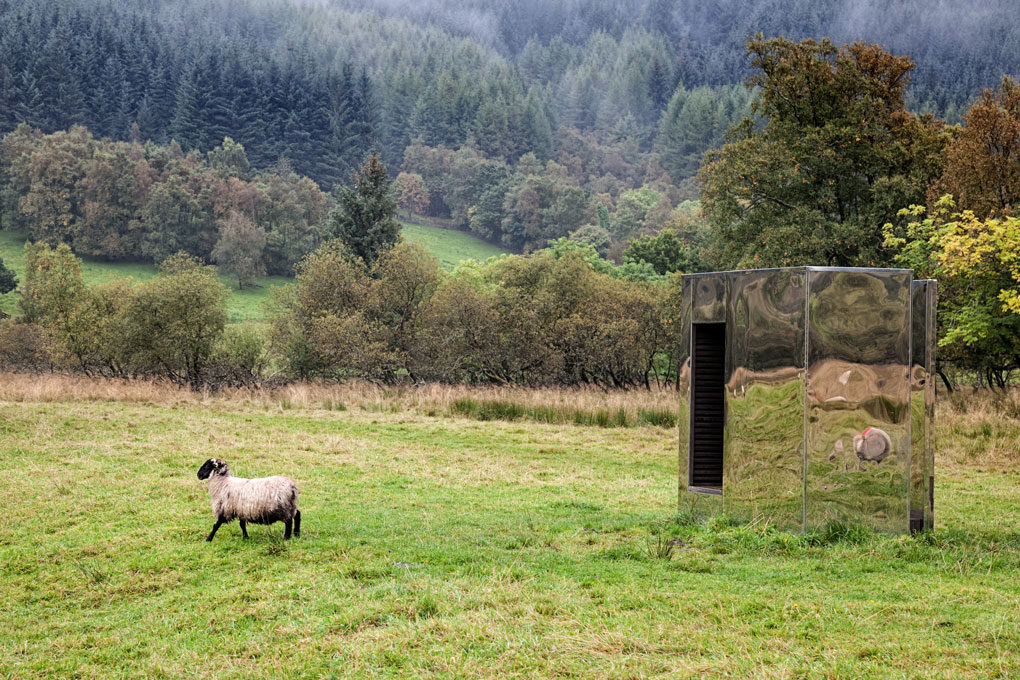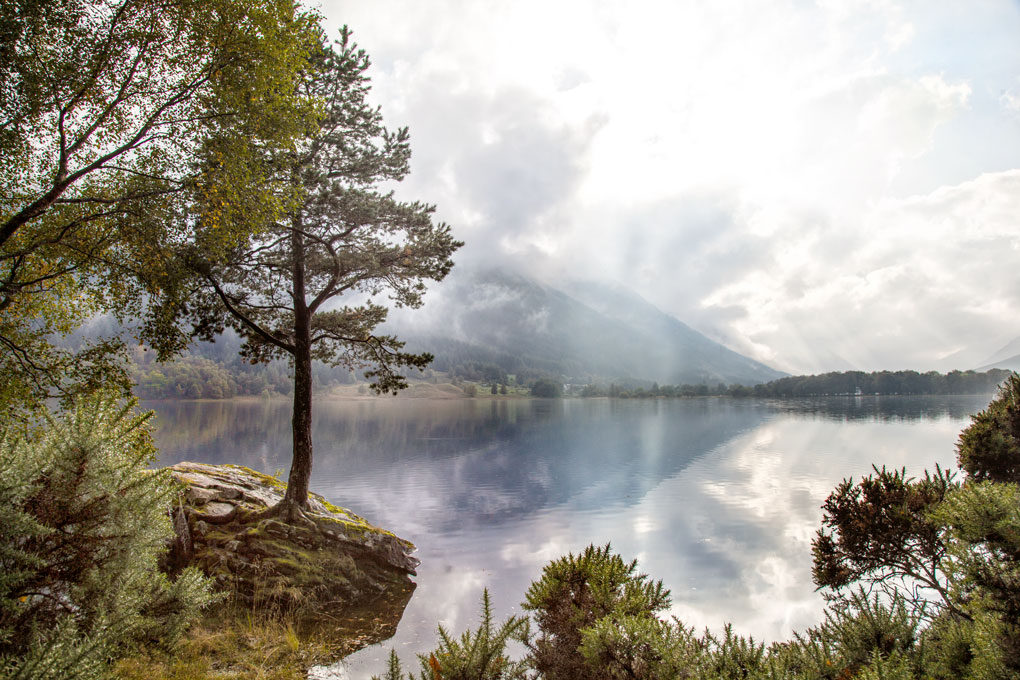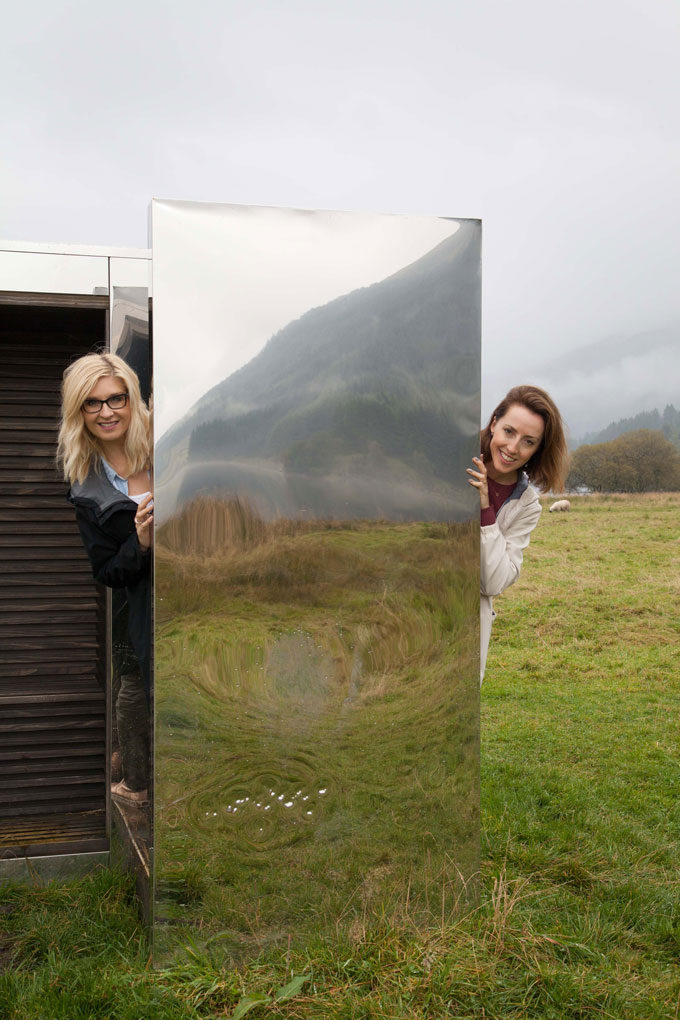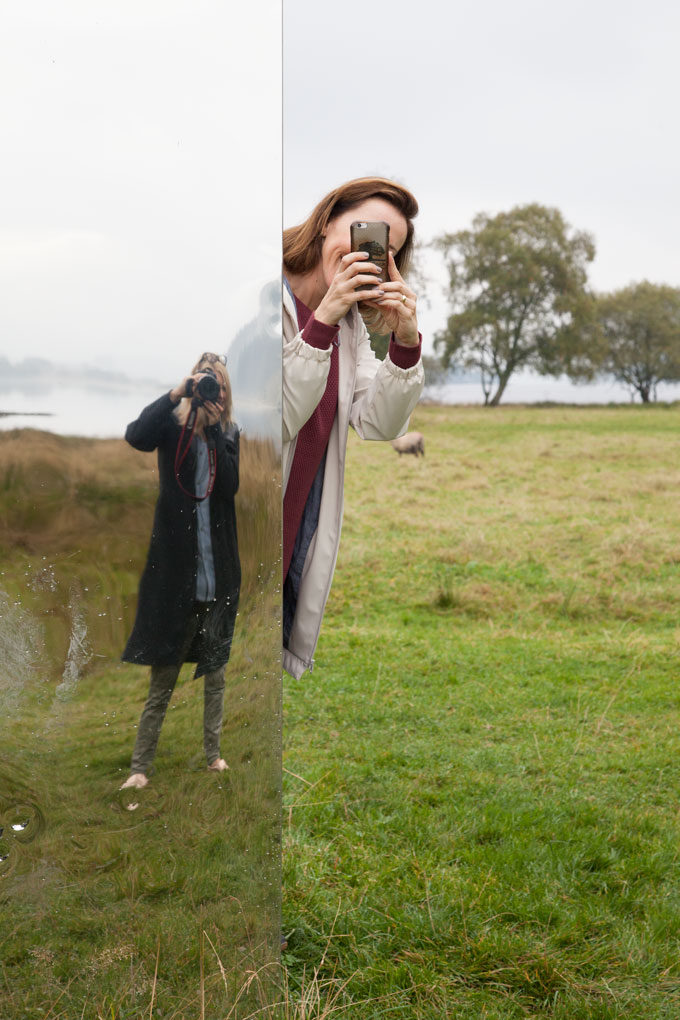 Just a thin patch of land separates Loch Voil and Loch Doine. We hung out there for a while to a) to catch our breath and take in all of that misty beauty, and b) we liked hanging out with the sheep.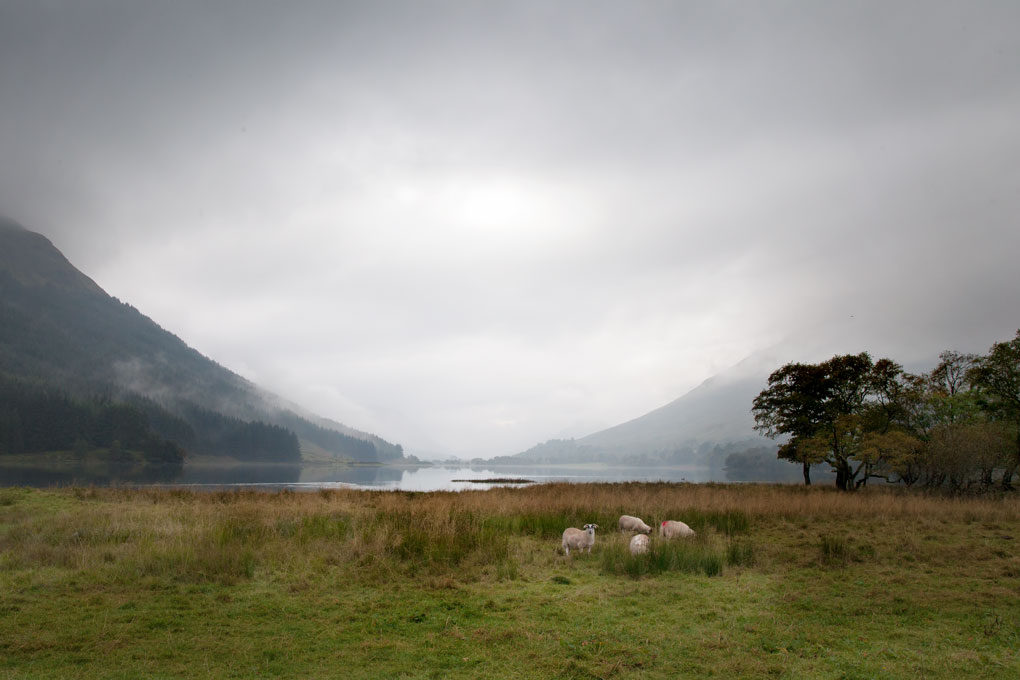 One more view and a Highland coo!
Continuing on our scenic-route journey we made a super quick leg-stretching stop at Faerie Hollow: Loch Lubnaig beag.
Although we didn't find the specific lookout where the mythological "faerie people" reside ("a natural hollow in the landscape nestled between the shrubs,"), we most certainly did find the stunning views across Loch Lubnaig to Ben Ledi.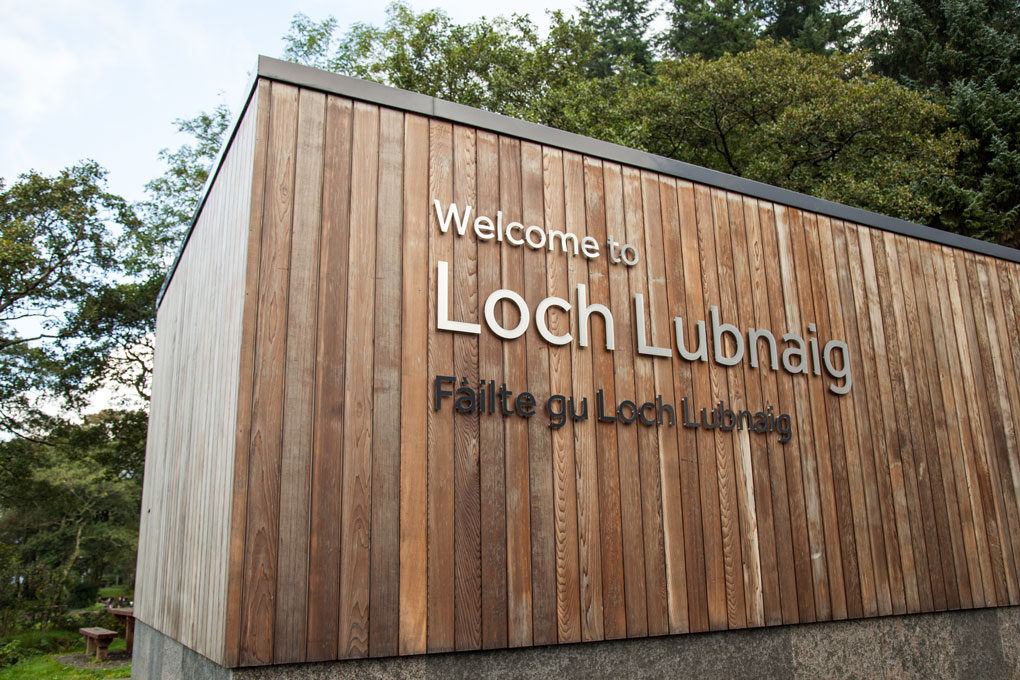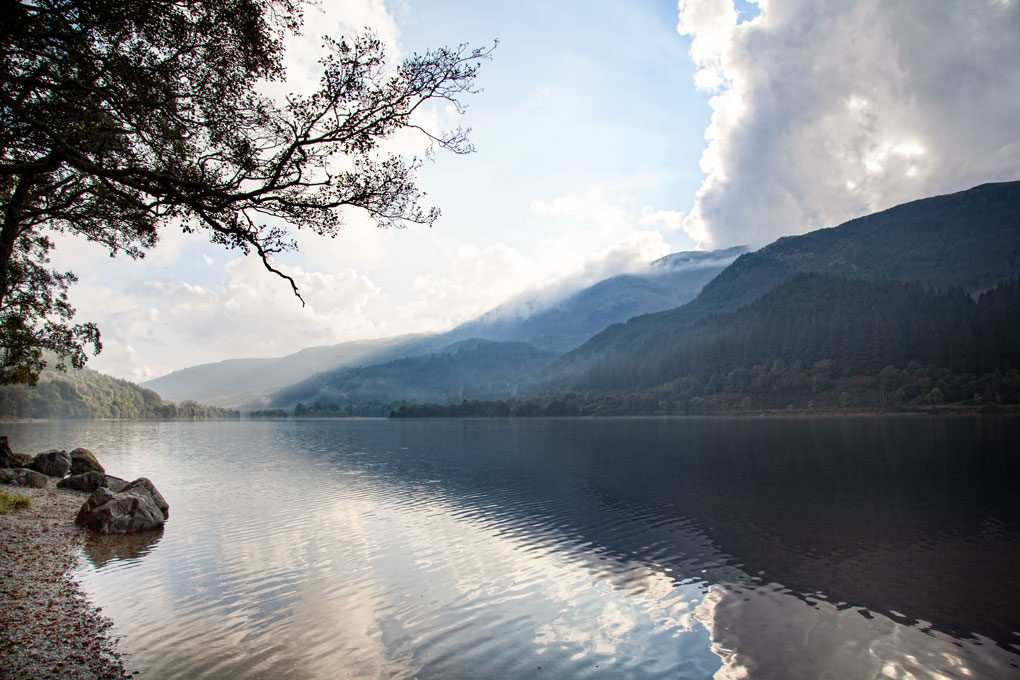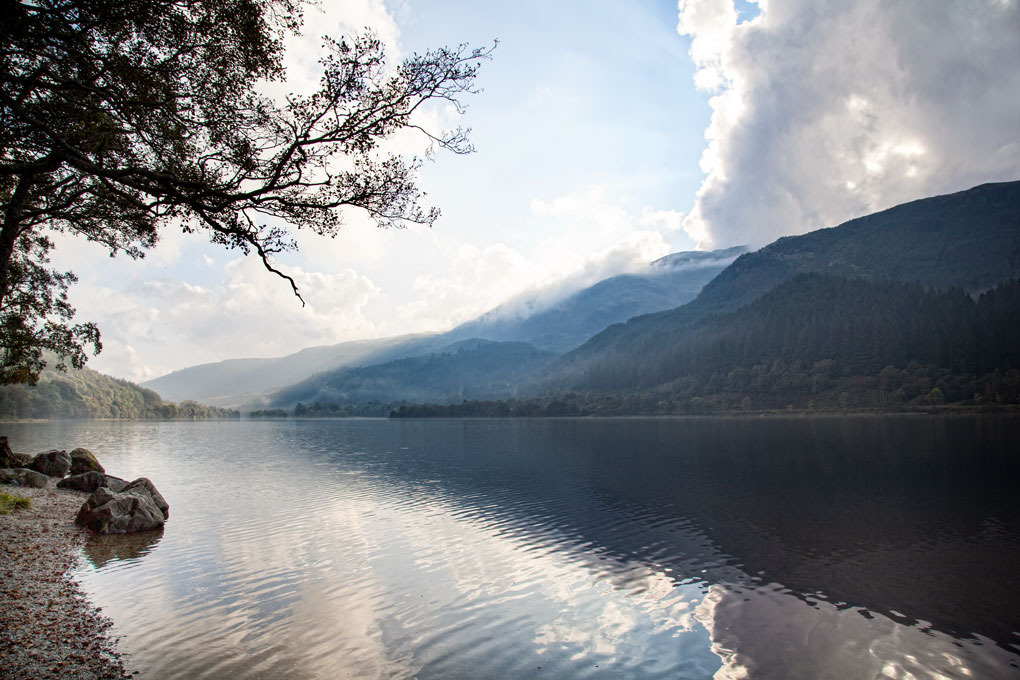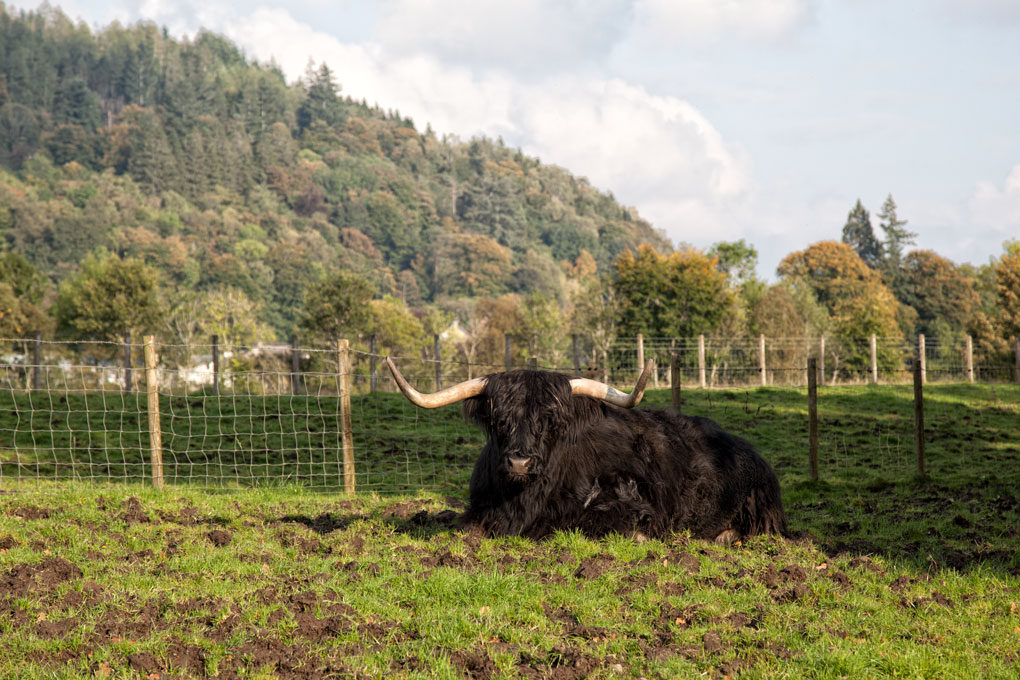 Woohoo, our reward for a day galavanting around the glens and lochs of Loch Lomond, a stay at the award-winning Fonab Castle Hotel! The moment we drove through the stone pillars, we knew our castle sleepover was going to be extraordinary. Described as decadent with a modern twist, it was perfect for three Princesses who want the coolness factor of staying in a castle, without the draftiness!
The modern entryway was warm and inviting, and so was Alex, who welcomed us to Fonab. Lora's 14th kilt (see Edinburgh). We stayed in a Loch View room which was luxurious and comfortable. We particularly loved the cloud-like duvet, the humongous showerhead, and the sliding French doors where we could step outside to sit on our patio to enjoy a mug of Nespresso!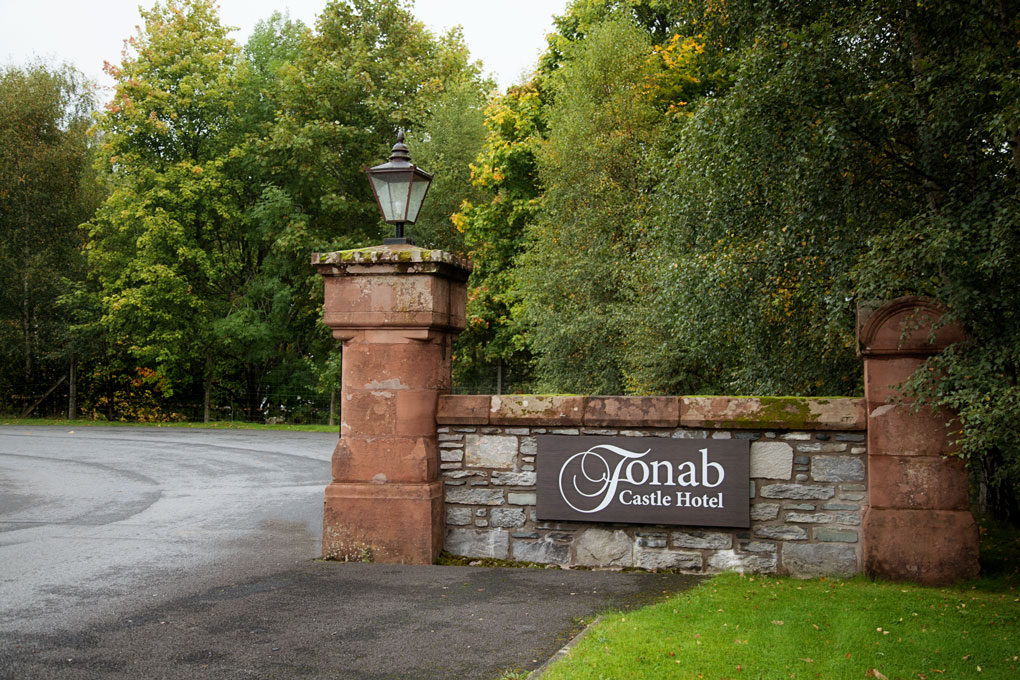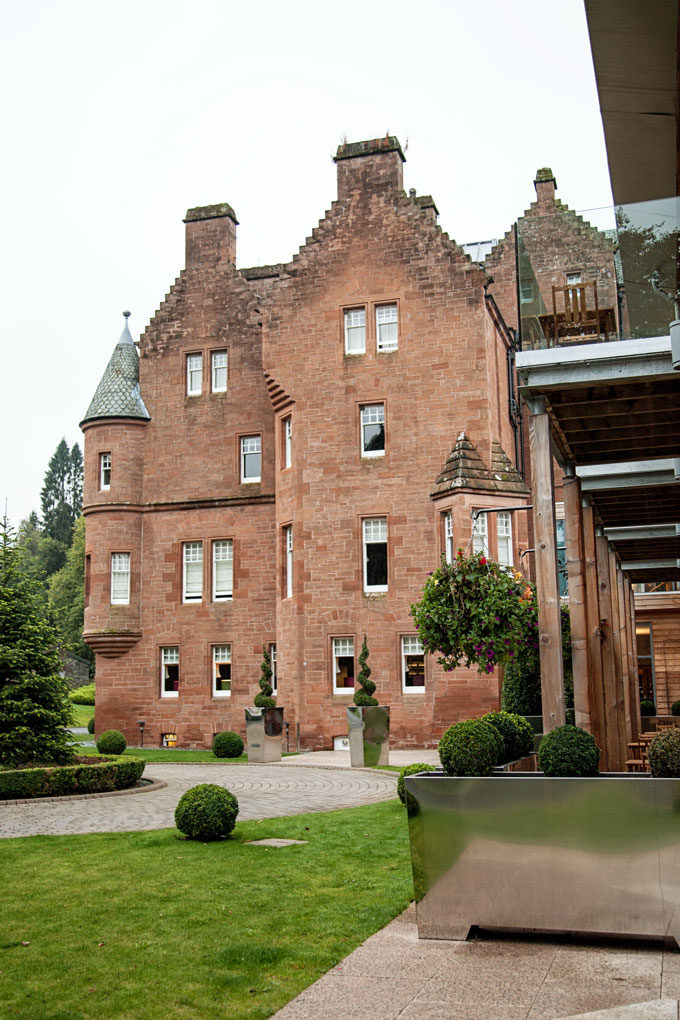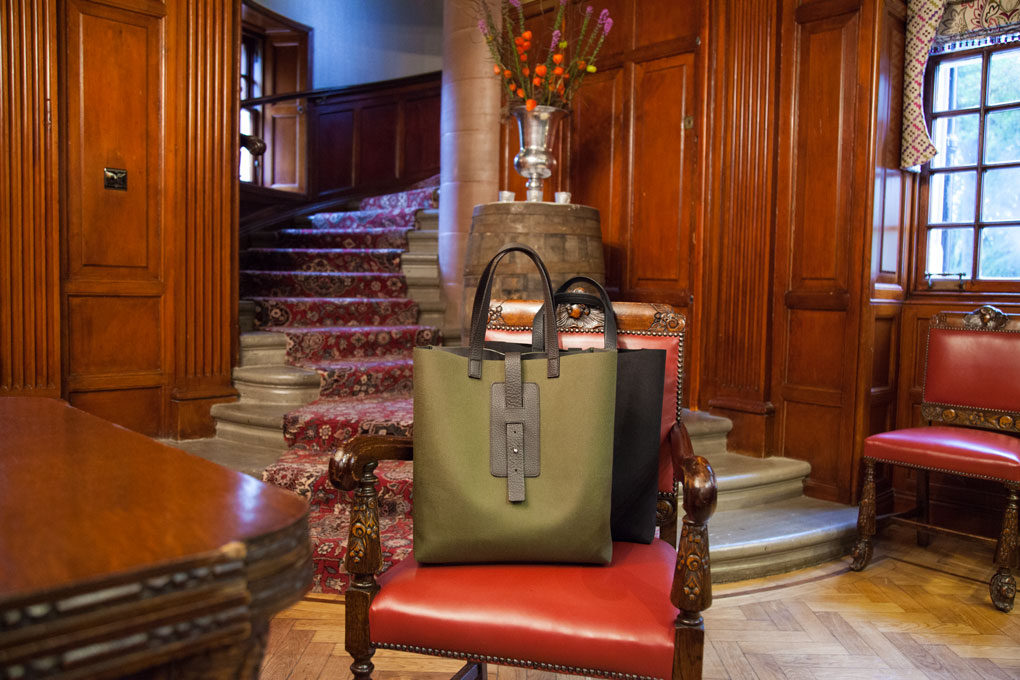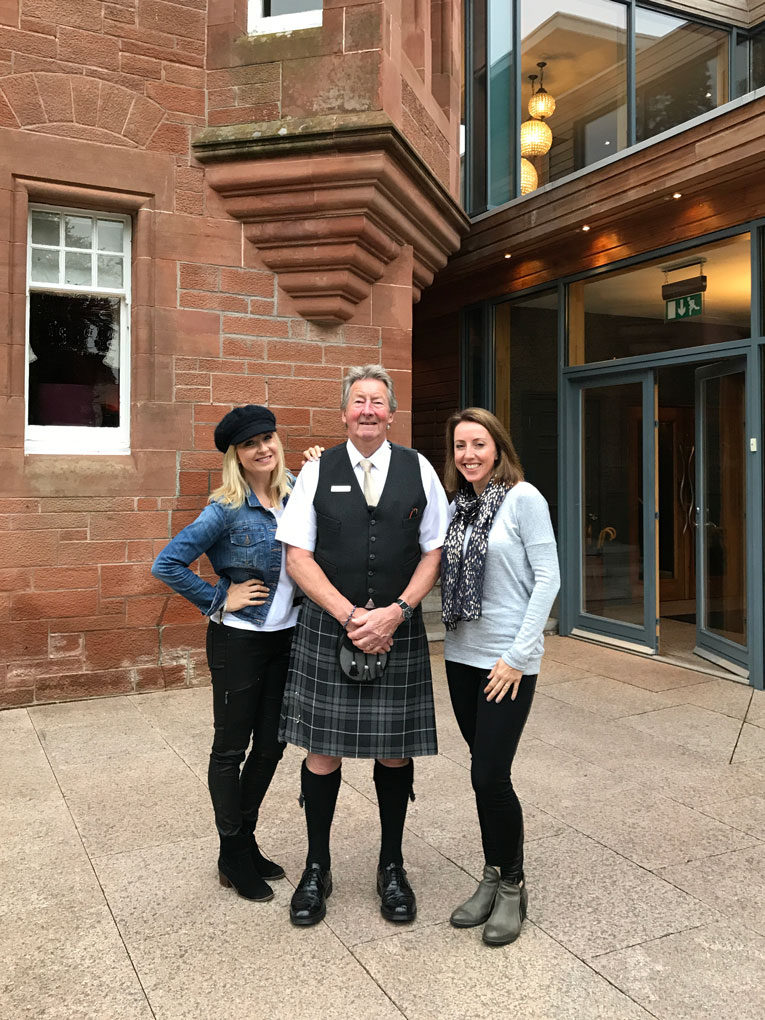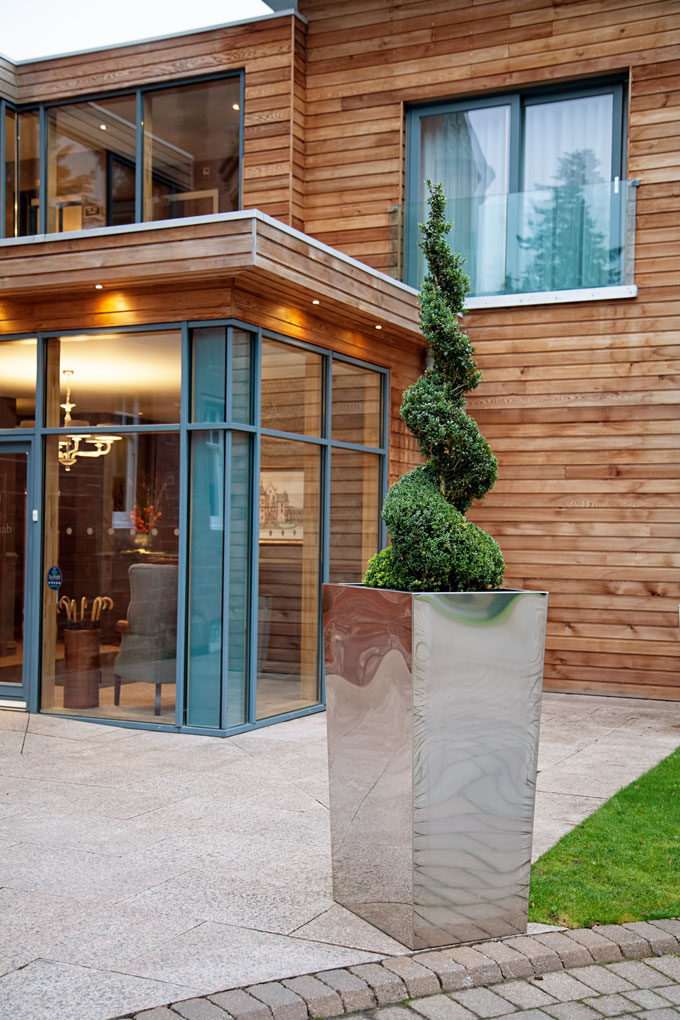 Fonab Castle can be found on the outskirts of Pitlochry, one of Scotland's most beautiful towns. That evening we took an easy 10-minute walk from the hotel into Pitlochry to explore and dine. The route involved crossing The Pitlochry Dam which just made it all the more enjoyable! As we saw zero jumping salmon, we decided to head to The Old Mill to enjoy the best fish and chips for dinner. Yummm!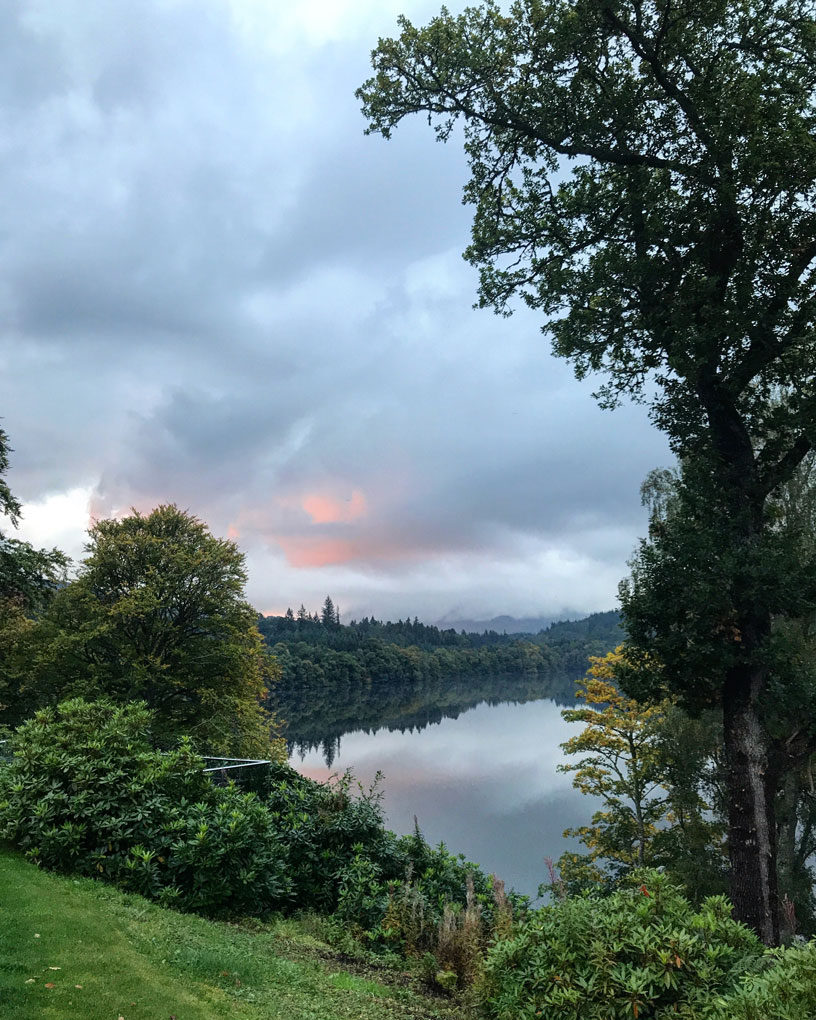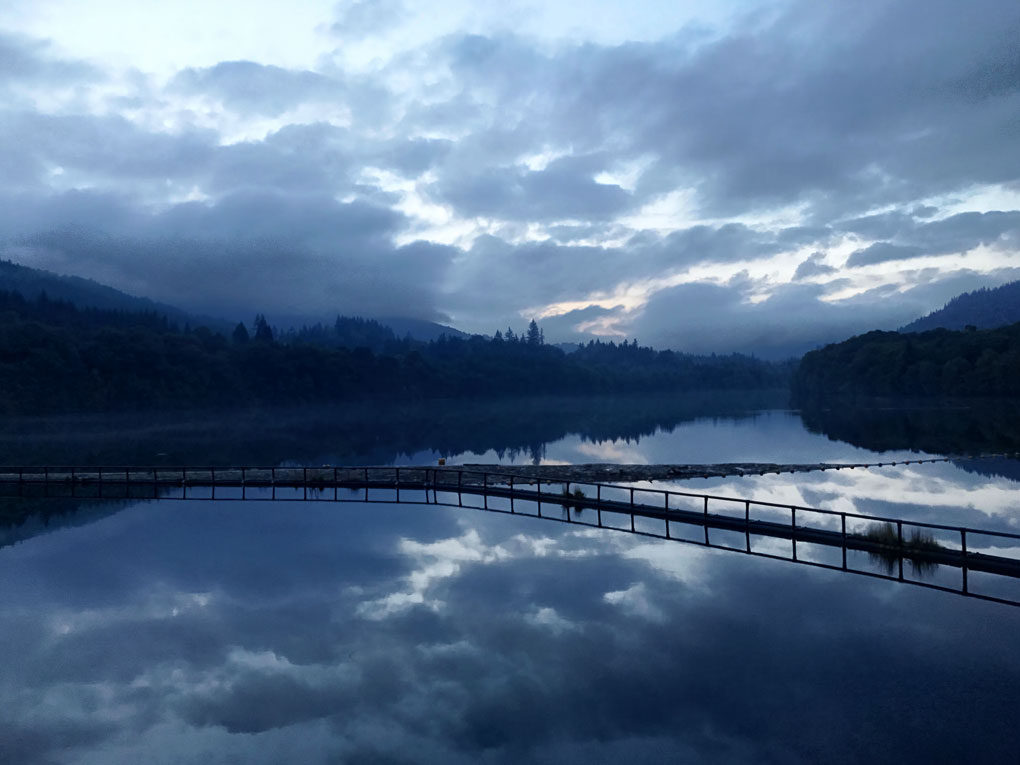 The House of Bruar – indulge in all of your Scottish shopping needs here!
After a rather fancy breakfast, we had to choose between spending the morning in the Fonab Castle hotel spa in plush white robes, or to satisfy our shopping needs with a visit to the famous House of Bruar nearby. Shopping won, but only just. If only we had more time!! We did take a peek inside the spa, and omg, tears, must go back one day!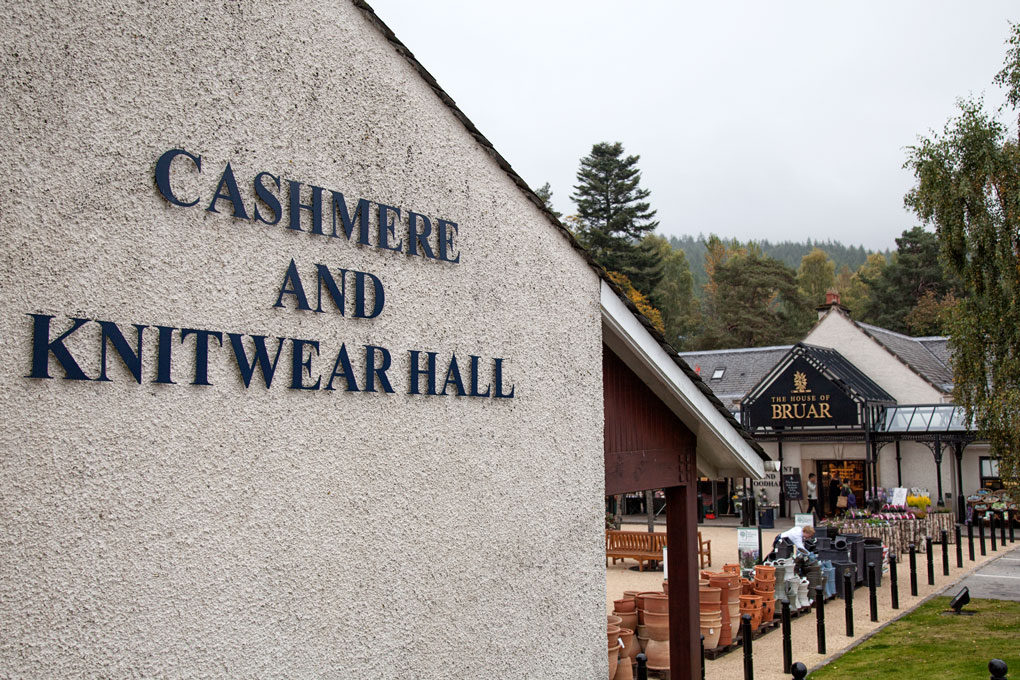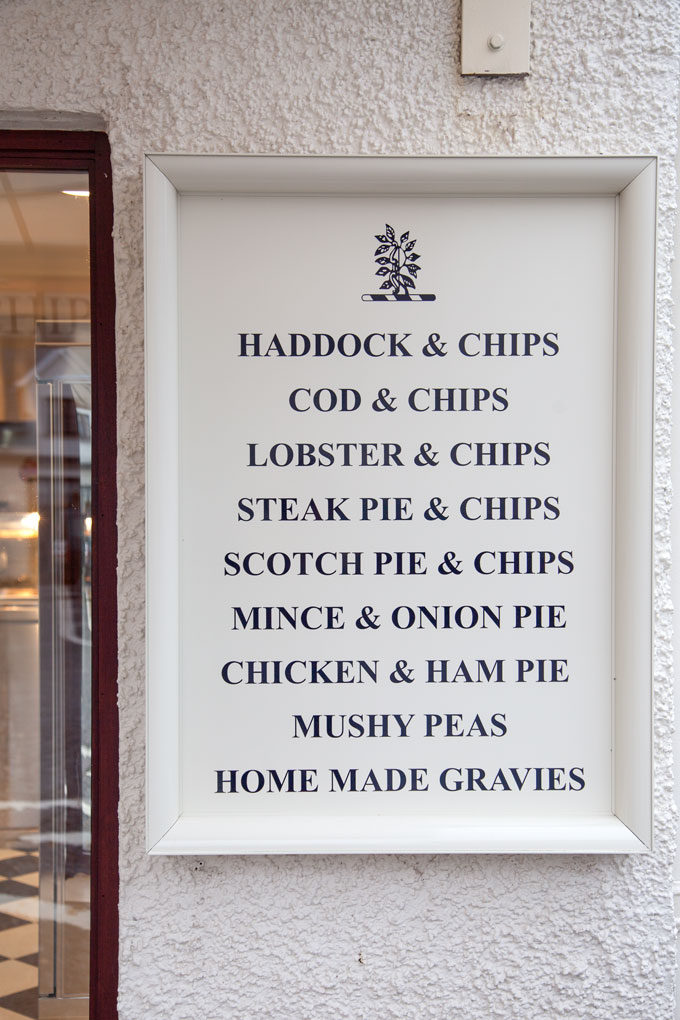 House of Bruar is a collection of stores specializing in quality Scottish country clothing and the finest of produce. Foodies, you don't want to miss the Food Hall!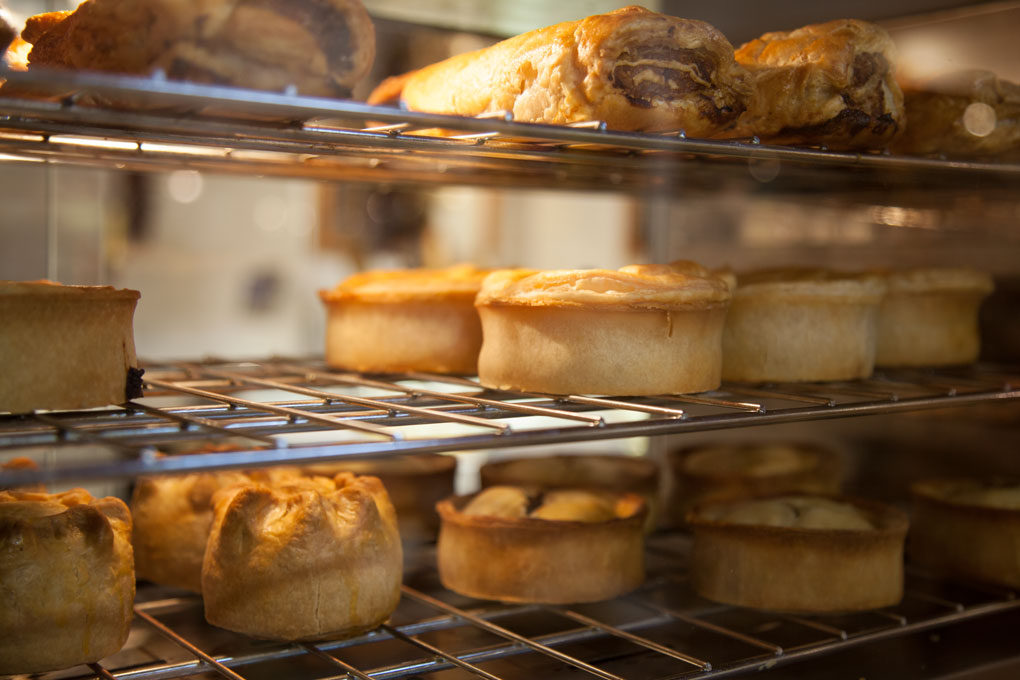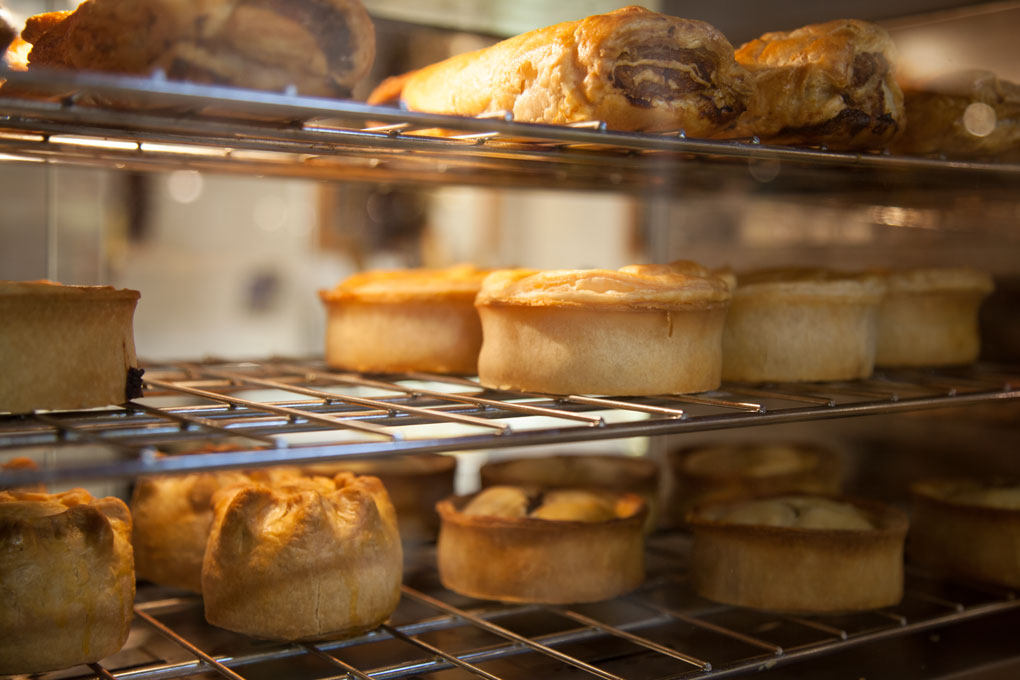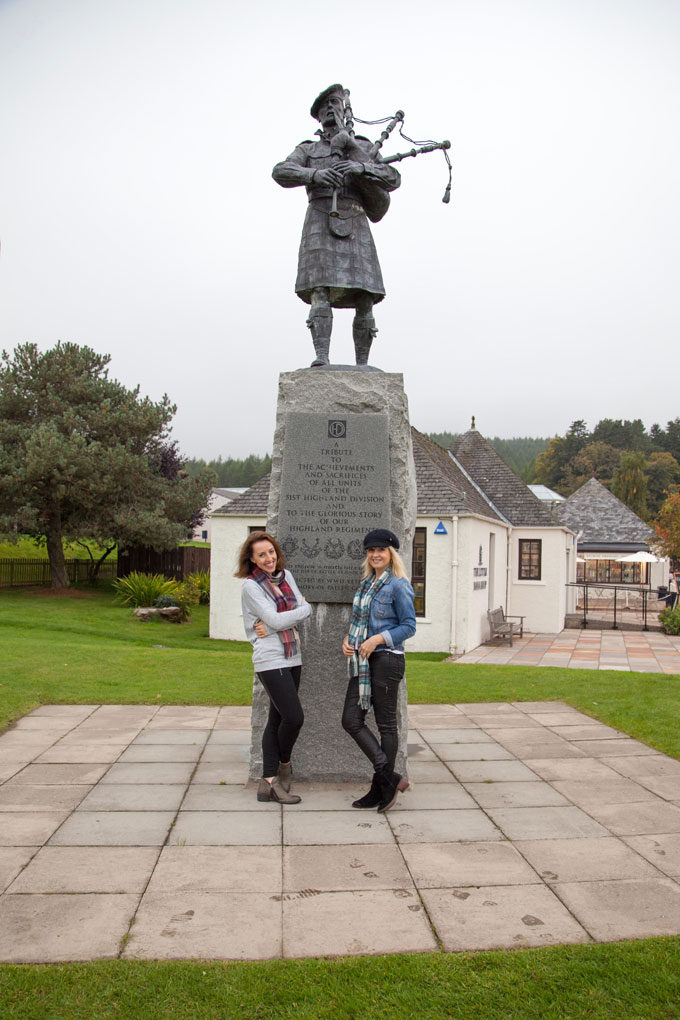 And that's a Scottish wrap! Hope you enjoyed our 3 part series about our jaunt to Scotland; Edinburgh, Glasgow, and this one, Loch Lomond & The Trossachs. Now we're off to do a spot of Unlocking Reykjavik, Iceland! We'll see you next week.
Sé þig í næstu viku!
---
Pics: Lora / Words: Bev
Steadfast driver and tour guide: Julie Alleyn
Video editor: Jeff Oliver