Are you ready to book your next CT getaway? We recently stayed at Saybrook Point Resort & Marina to celebrate our 7-year blog-aversary and loved every minute! If you've followed us for a while you know we like it when we can park the car and enjoy all that we need from a getaway without ever having to leave the premises!
Your next stay-cay, right this way…
Post sponsored by Saybrook Point Resort & Marina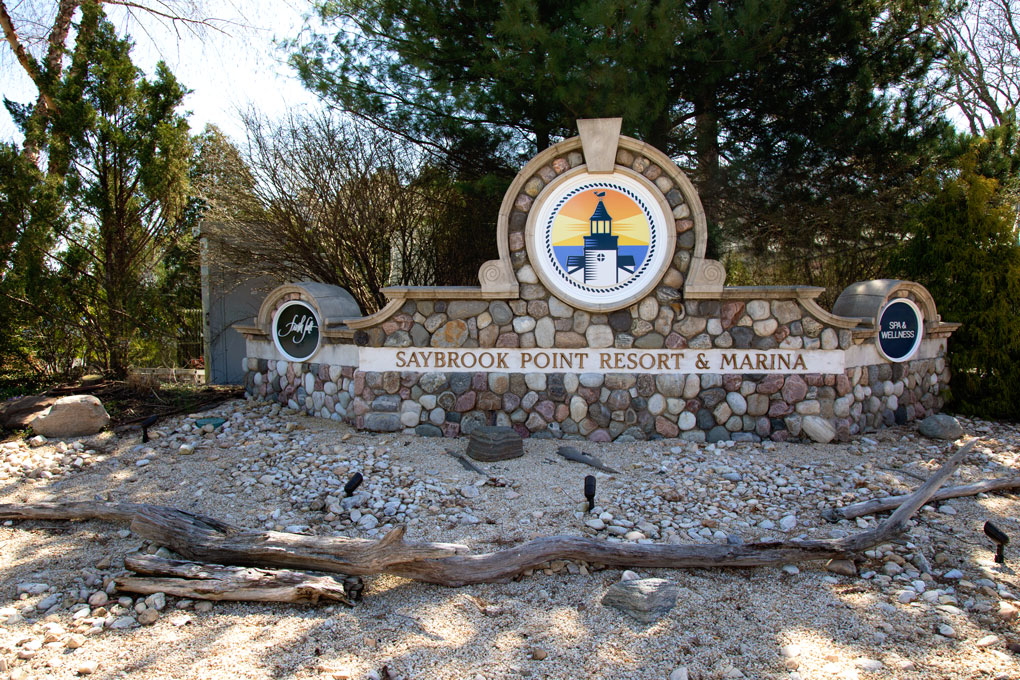 Park your car (or boat) and enjoy
Uniquely situated where the Connecticut River meets the Long Island Sound, Saybrook Point Resort & Marina is a year-round boutique resort in Old Saybrook. This independent, family-owned property has 81 elegant guestrooms in the original Inn, two luxury guesthouses, a waterfront Lighthouse Suite, and villas offering vacation & long-term rentals.
On top of that, they have a full-service Spa & Wellness Center, an upscale casual restaurant, Fresh Salt, and a health club! The resort is also home to the pristine Saybrook Point Marina, accommodating vessels from 12 to 200 feet.
If only we had a yacht…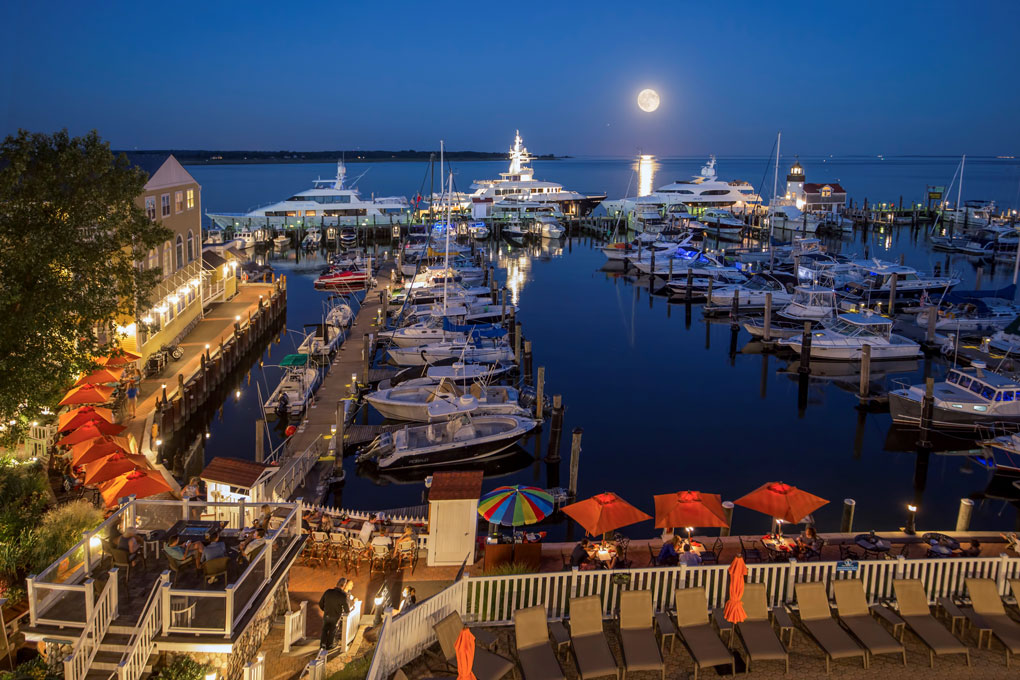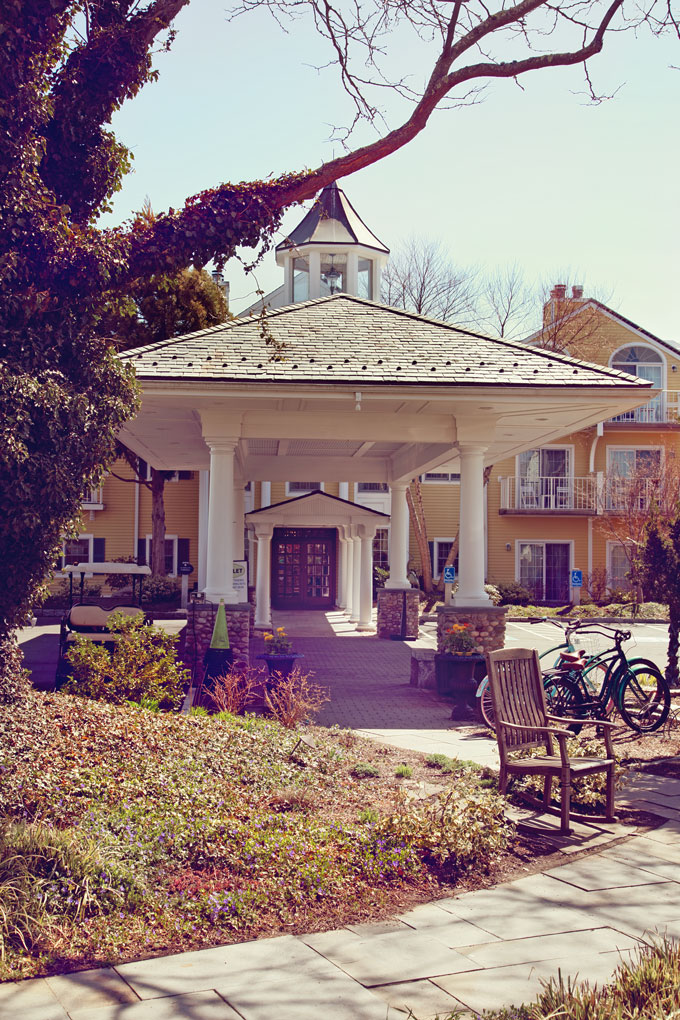 Those extra touches
After an efficient check-in, we made our way to our rooms. We were both in a Luxury Main Inn King with a Waterview. Heck yeahhh!! Our views were gasp-worthy and the rooms and amenities – perfection. 👌
We were so touched by the hand-written card wishing us a happy 7-year anniversary. I'm sure they could hear our awws in the lobby!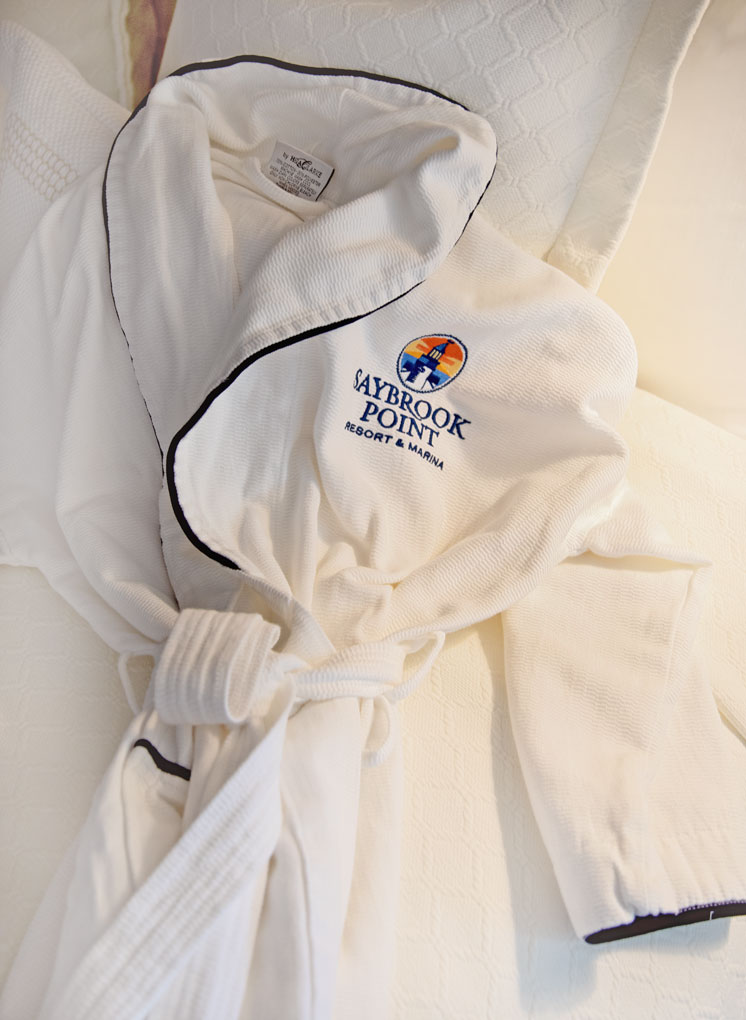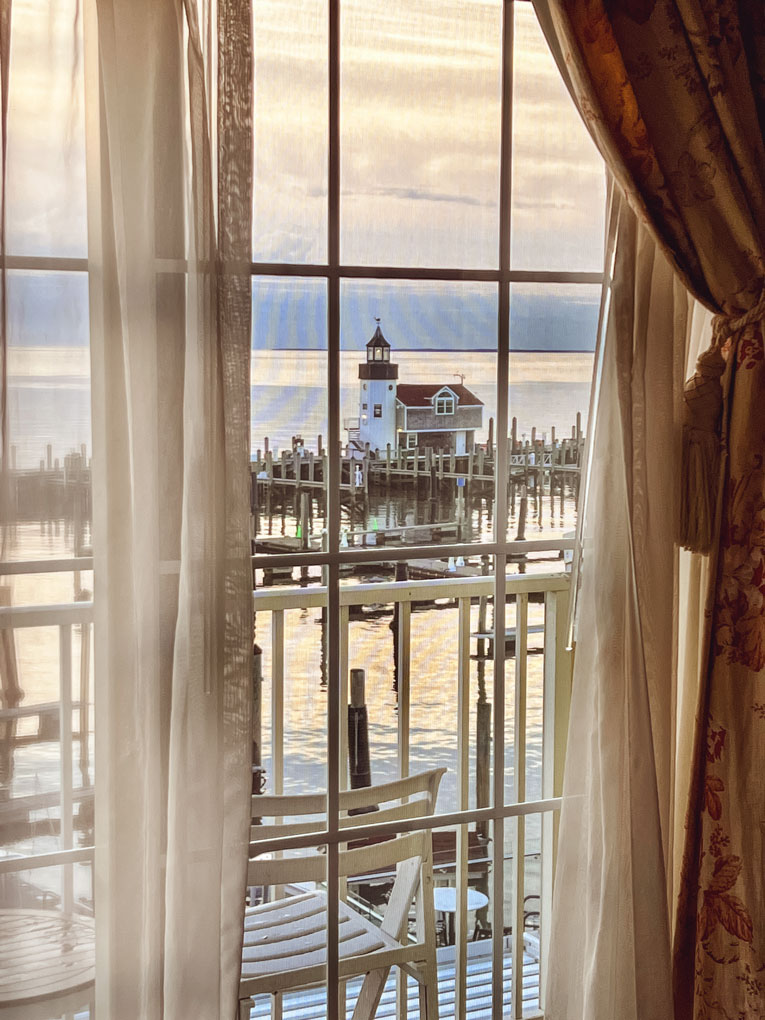 Feeling adventurous?
The resort has easy-to-operate bicycles for guests to enjoy. We didn't go too far on this occasion, but there are plenty of lovely flat coastal routes to ride around on.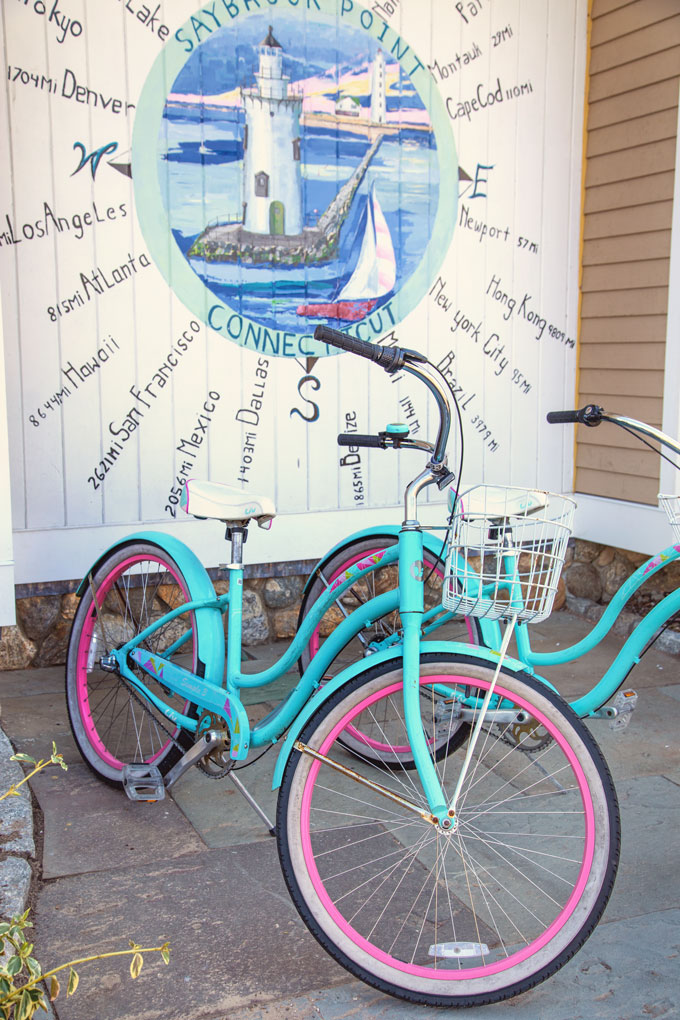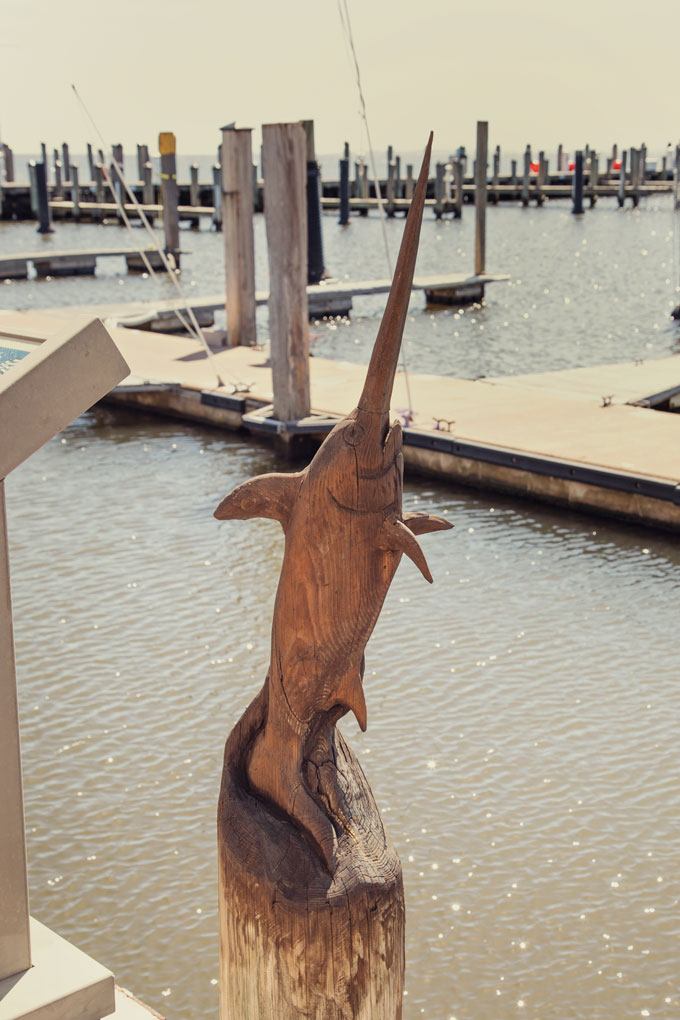 Views for days…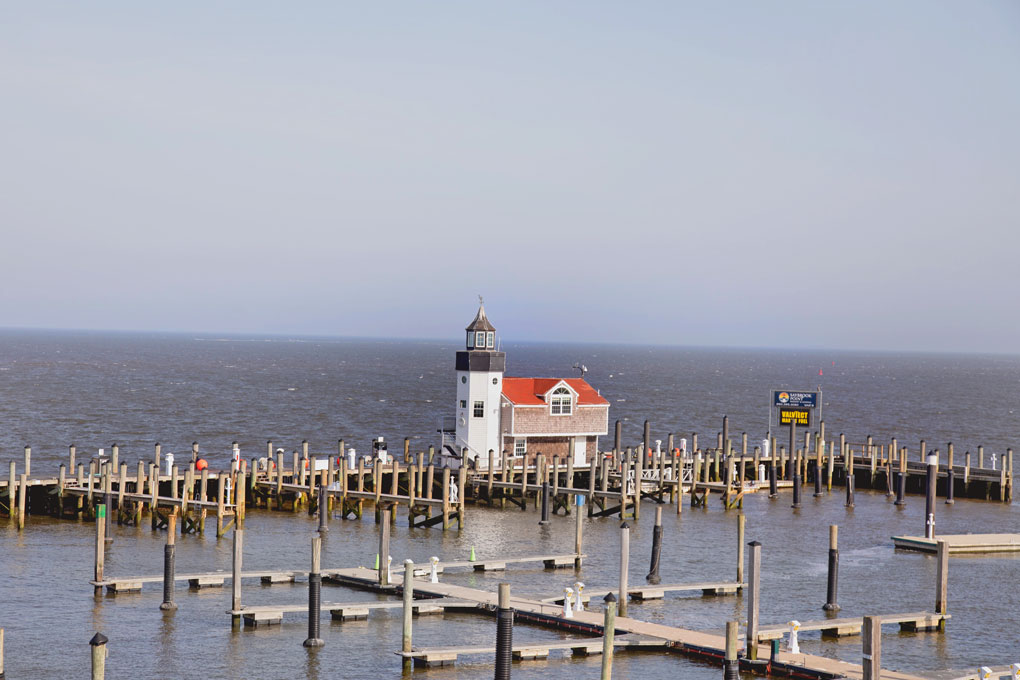 Happy as clams; we're on a mid-week vacay!
There are 2 spots in the resort to enjoy an adult beverage and the delicious menu from Fresh Salt restaurant on site!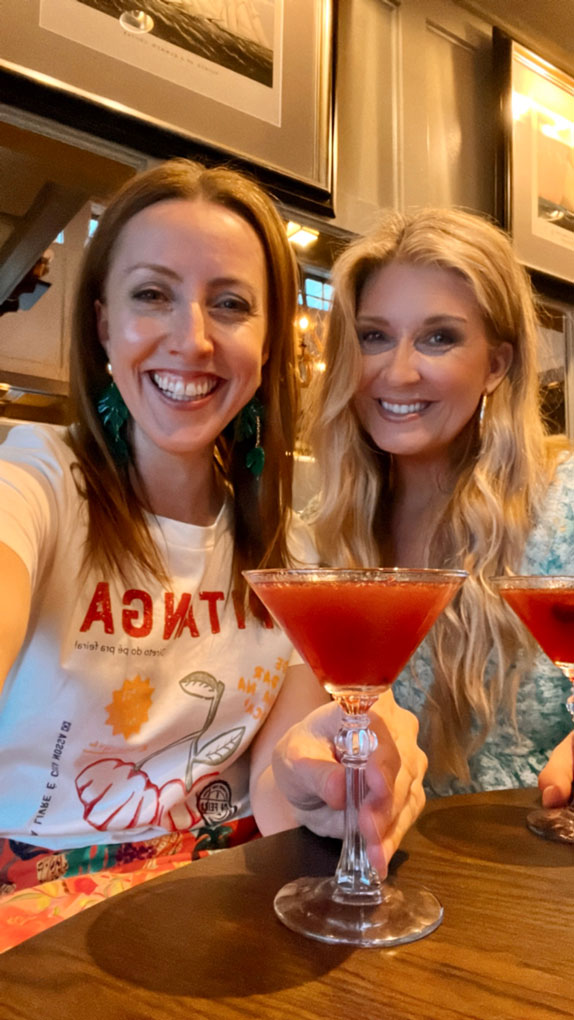 The Choo Choo Lounge
After a quick unpack and evening wear change (who doesn't love a different outfit for every occasion?!).🙋🏻‍♀️🙋🏼‍♀️ We stopped by The Choo Choo Lounge for a craft cocktail and some Baked Liuzzi's Ricotta Cheese. Because we know how to party.
In addition to the cool speakeasy vibes, great drinks, and nibbles..there was an awesome live band playing. Hey, Java Groove!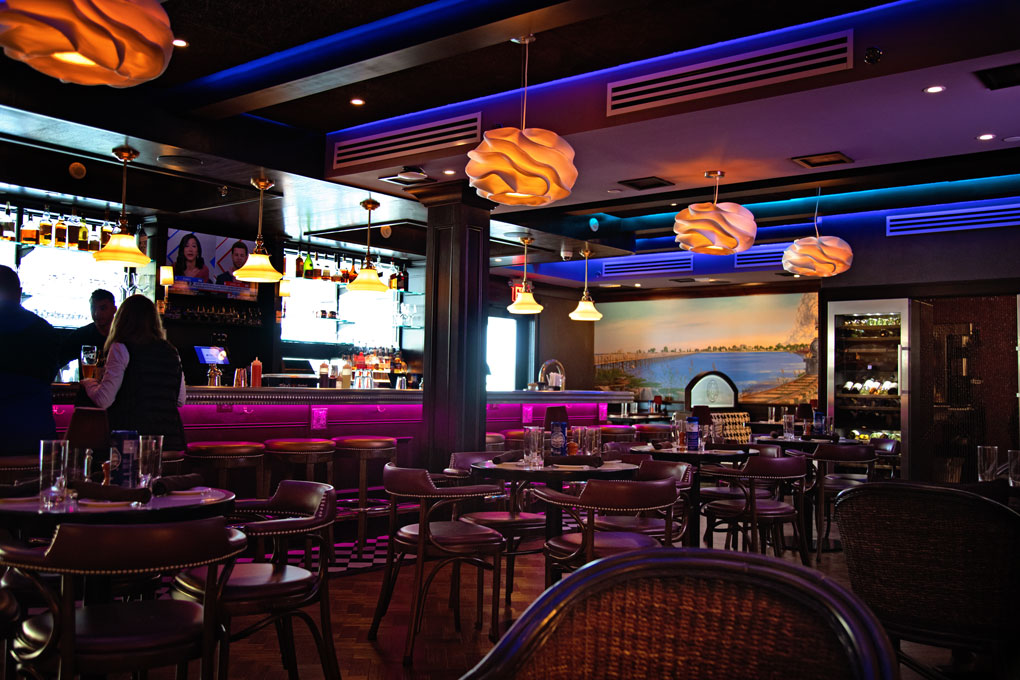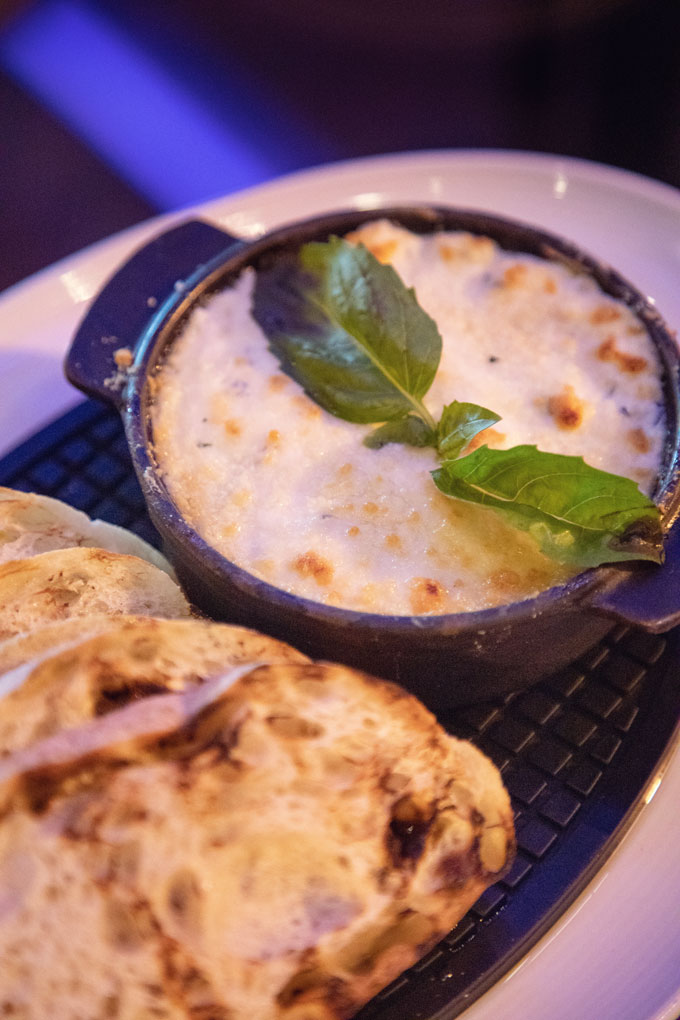 Back to our rooms…
To drink tea and catch up on our list of things to watch when we're away. The plan had been to watch Xanadu because Lora has never seen it. But alas, we got sidetracked by the log fire they came up and lit for us (TG), and putting the finishing touches on our 7-year birthday blog post. Always working/never working. We love what we do!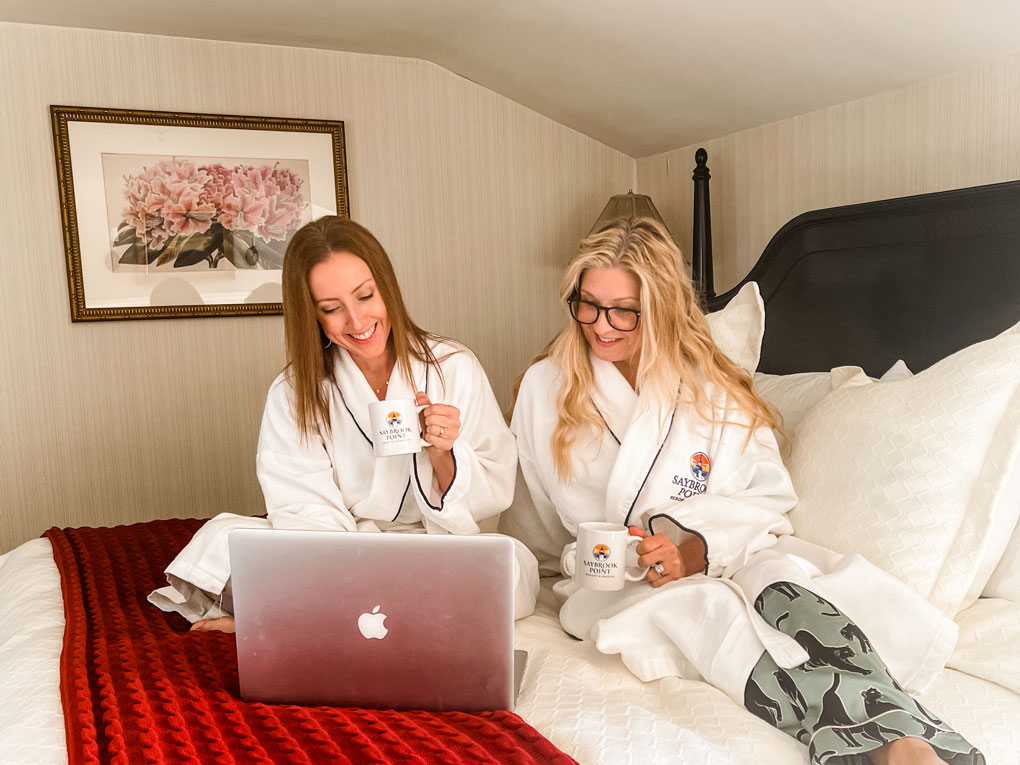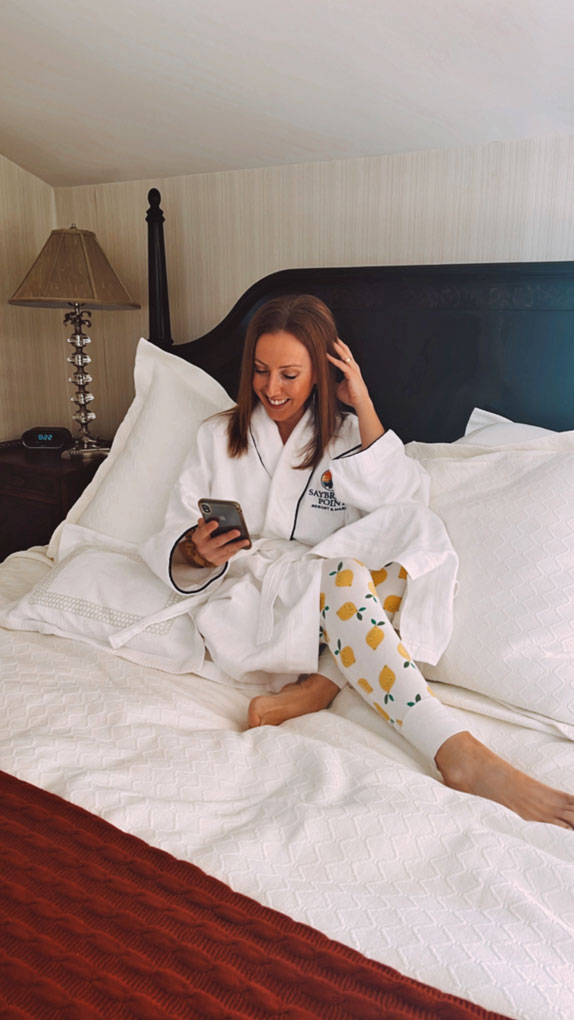 Breakfast is served
Yasss. We love when breakfast is delivered under a big silver dome a la Pretty Woman style. Also, we spoke about how good this bacon, egg, and cheese bagel was for quite some time after we ate it. Srsly good!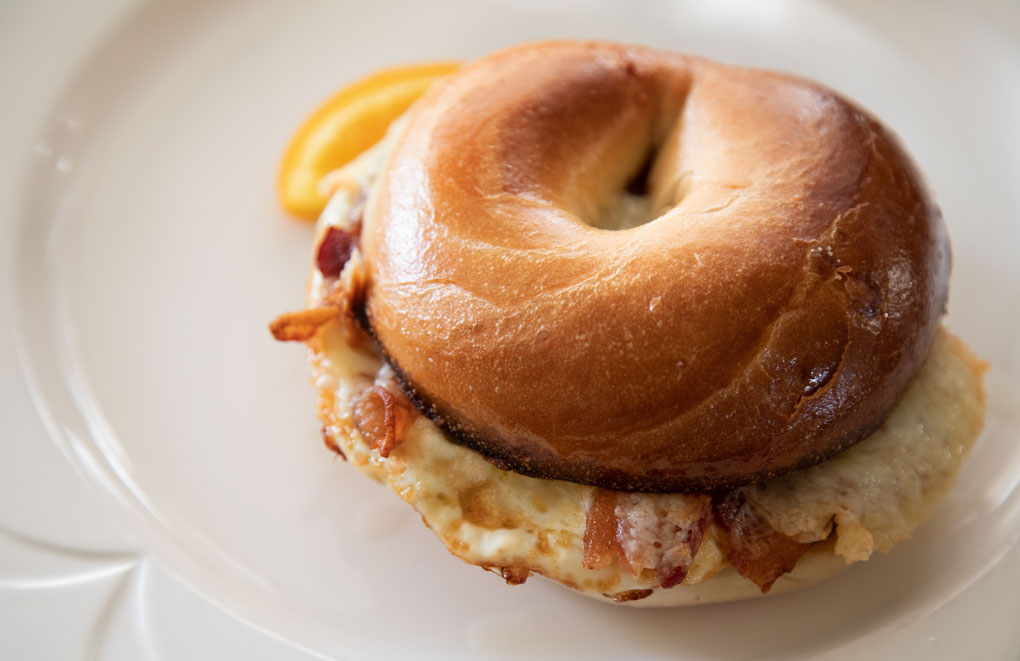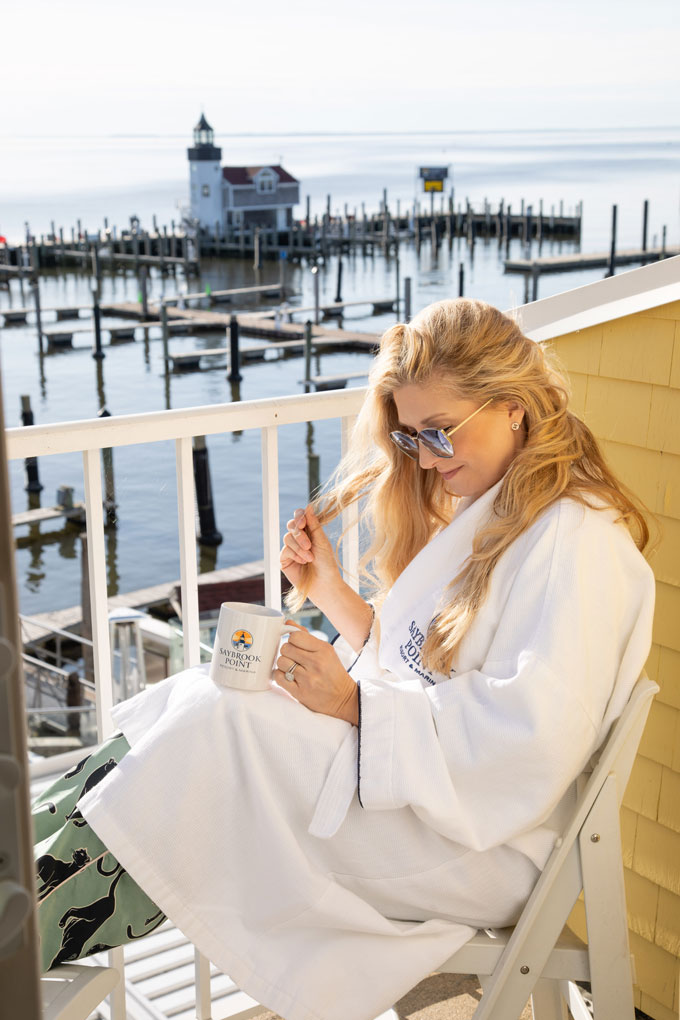 Indoor or outdoor pool – you decide
Saybrook Point Resort & Marina has two state-of-the-art heated pools. They also have a sauna, steam room, and therapeutic whirlpool. Like we said, park your car and chill for a while.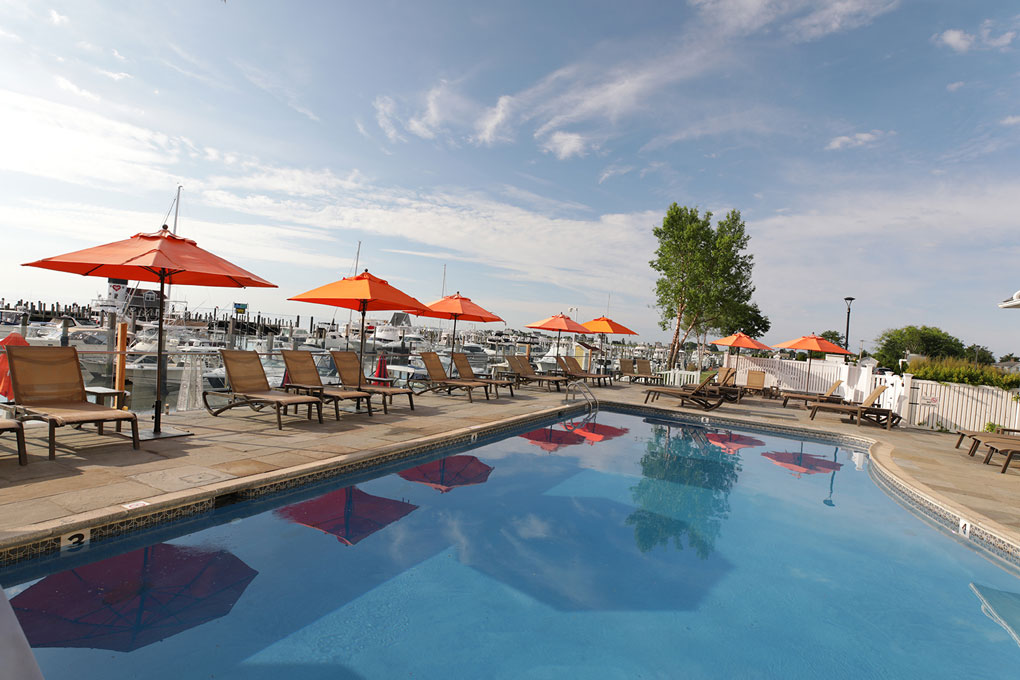 Did we mention it was Unlocking CT's 7-year birthday??
You better believe we treated ourselves to some spa time! We had such a fun & relaxed time getting pedicures from Michelle & Francesca at The Spa.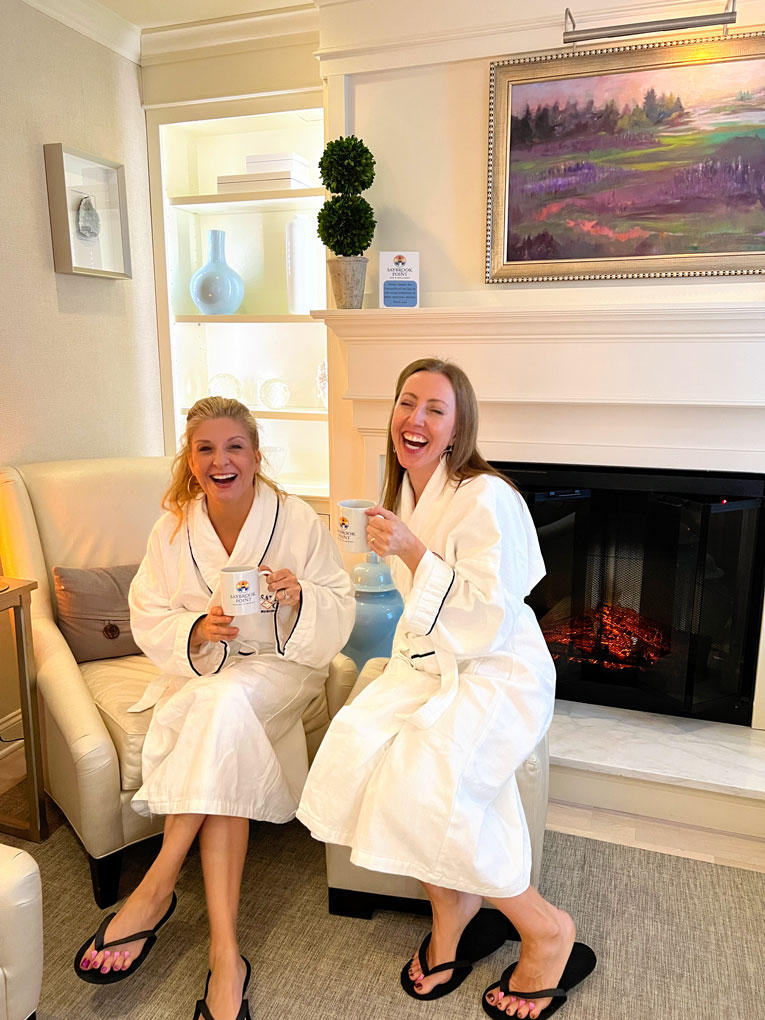 And to round out our getaway, a slap-up lunch at Fresh Salt, located in the main hotel overlooking the Sound. More cocktails, lots of lobster & truffle fries, and a special dessert from Pastry Chef Andrea Hayes. Gahh, we're never leaving!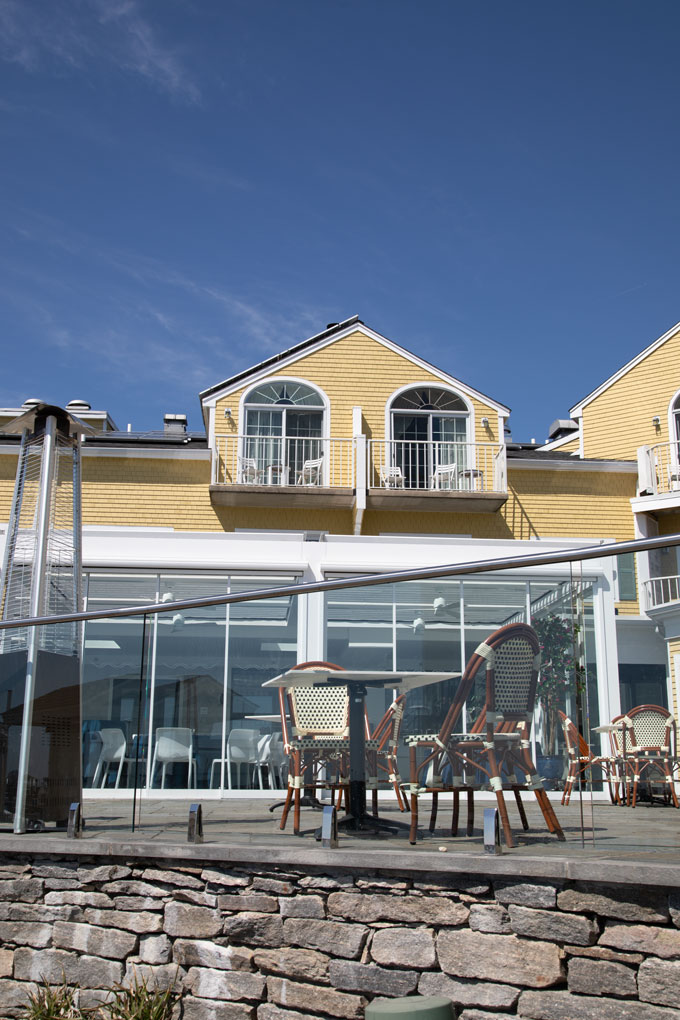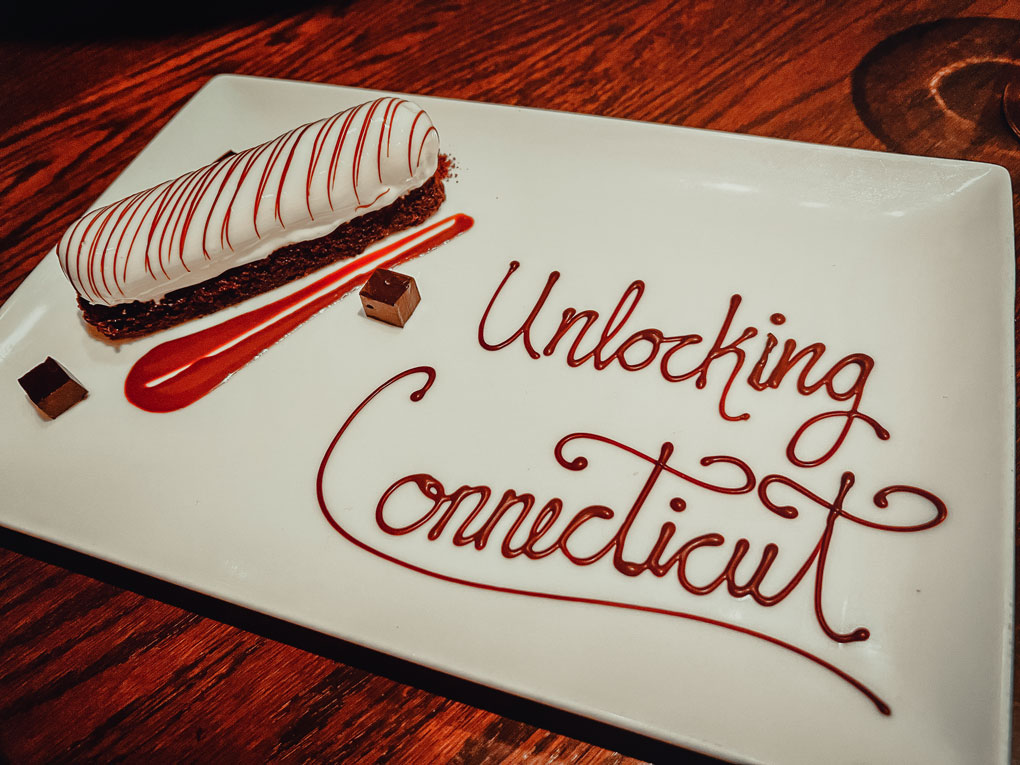 A little history
Saybrook Point Resort has been owned and operated by the Tagliatela family since 1980. Over the years they've won numerous awards for its often best-in-class green practices, including the first Connecticut inn to be named a Certified Energy Hotel in 2007.
In 1980, Louis and Mary Tagliatela bought the unoccupied and dilapidated Terra Mar Hotel and Yacht Basin at auction. Today, their son Stephen runs the property, along with their daughter, Tricia Tagliatela, who oversees the Inn's decor and ambiance, and their son, Louis Jr., who oversees capital projects.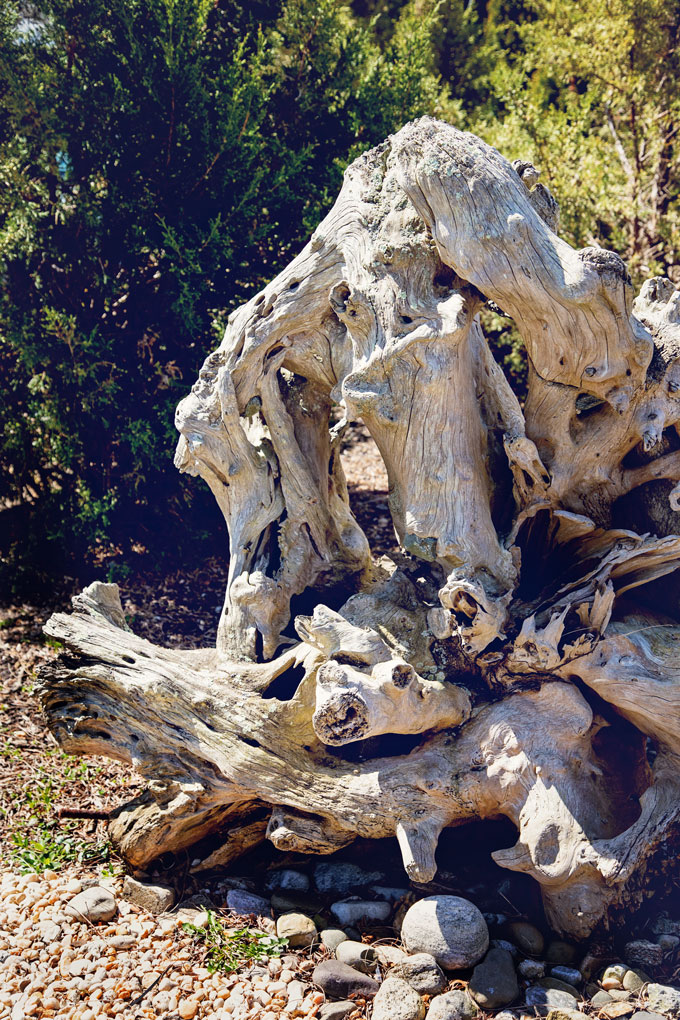 Our next visit goal: To stay in the Lighthouse Suite. Check it out!
---
Saybrook Point Resort & Marina – 2 Bridge Street, Old Saybrook CT 06475
Pics: Lora Karam / Words: Bev Canepari