It's been forever and a day since we've been able/felt ready to do any kind of getaway post. But, when the White Hart invites you to stay again, you go!
Fact: The White Hart Inn in Salisbury was the very first getaway post we did FIVE years ago. It's an experience we've reminisced about since, so we were extremely delighted to return…and it was every bit as magical as we remembered…
Post sponsored by the White Hart Inn
The inn has a variety of sized rooms and suites, a large elegant dining room, a cozy casual tavern, lamp-heated porch suppers, and a fab White Hart Provisions store for casual fare and goodies. It's a cozy getaway experience, for sure!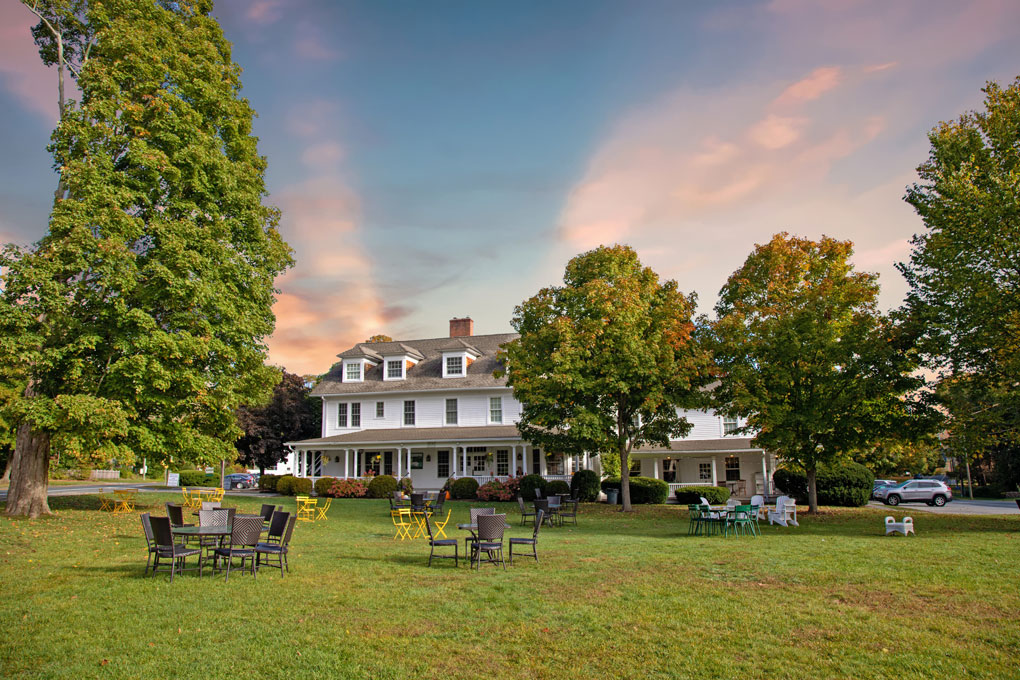 An inn with history…
The White Hart originally opened in 1806 and has had some interesting owners along the way— including Edsel Ford, the son of Henry Ford, as well as John Harney, who started Harney Tea in the basement. Hence, the complimentary Harney iced-teas in the fridge!
The current owners came together in 2014. The inn had been closed for a few years and a void could be felt in the community. They set out to elevate the Inn to be luxe enough to feel like an amazing and elegant escape, but also relaxed and inviting enough that it could be a go-to spot for a casual dinner of burgers and beers.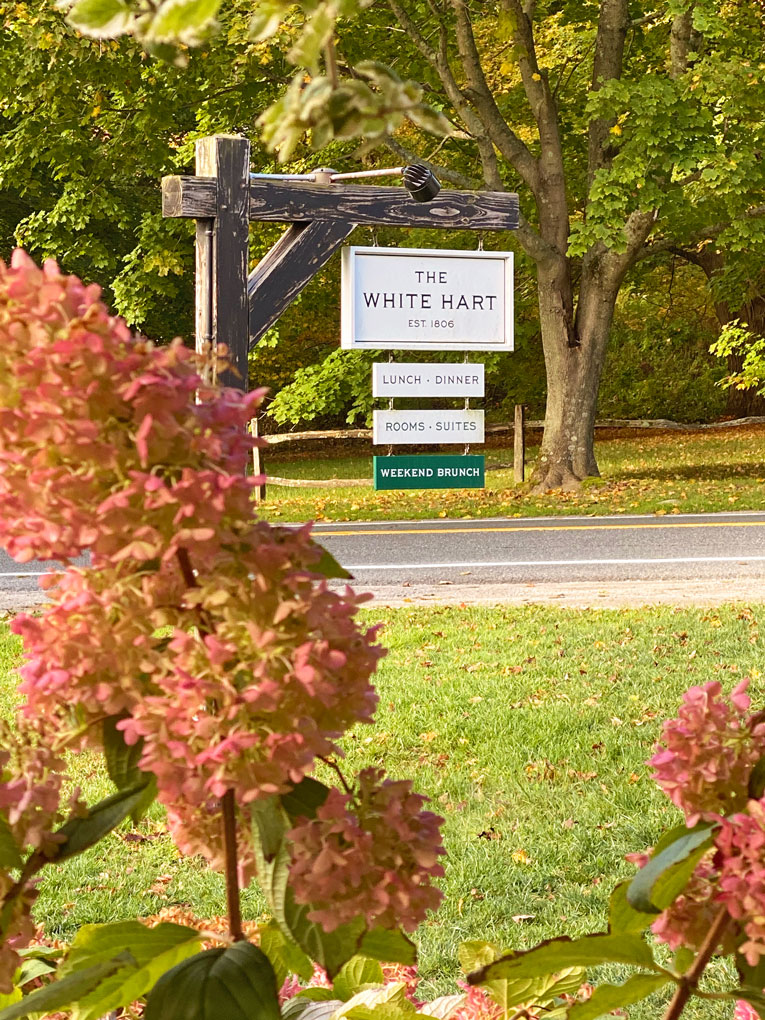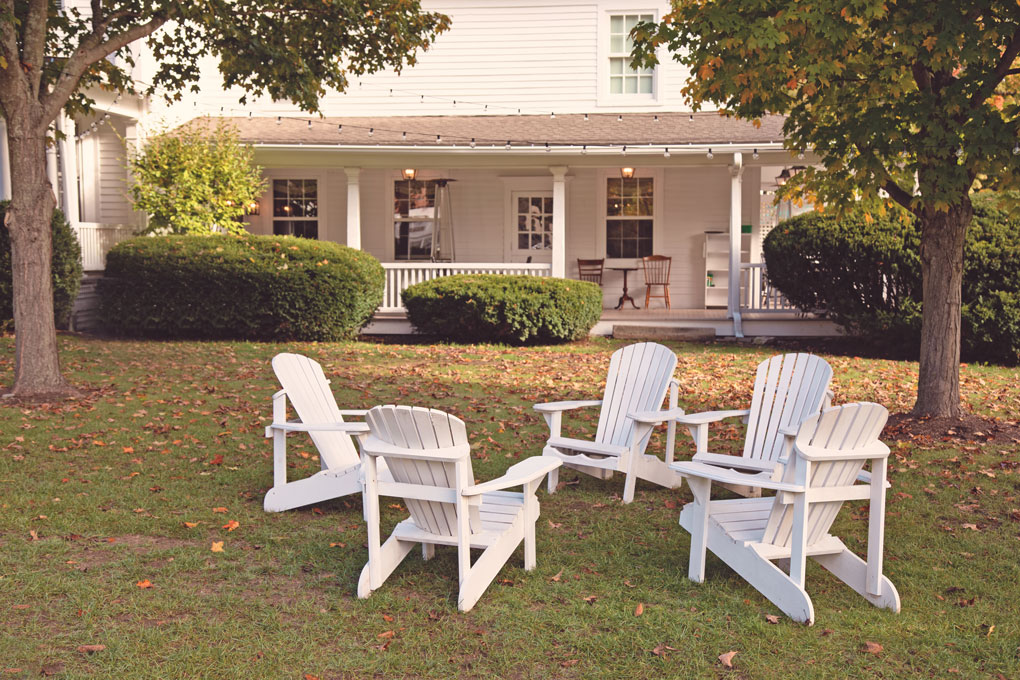 Our room, or should we say, floor!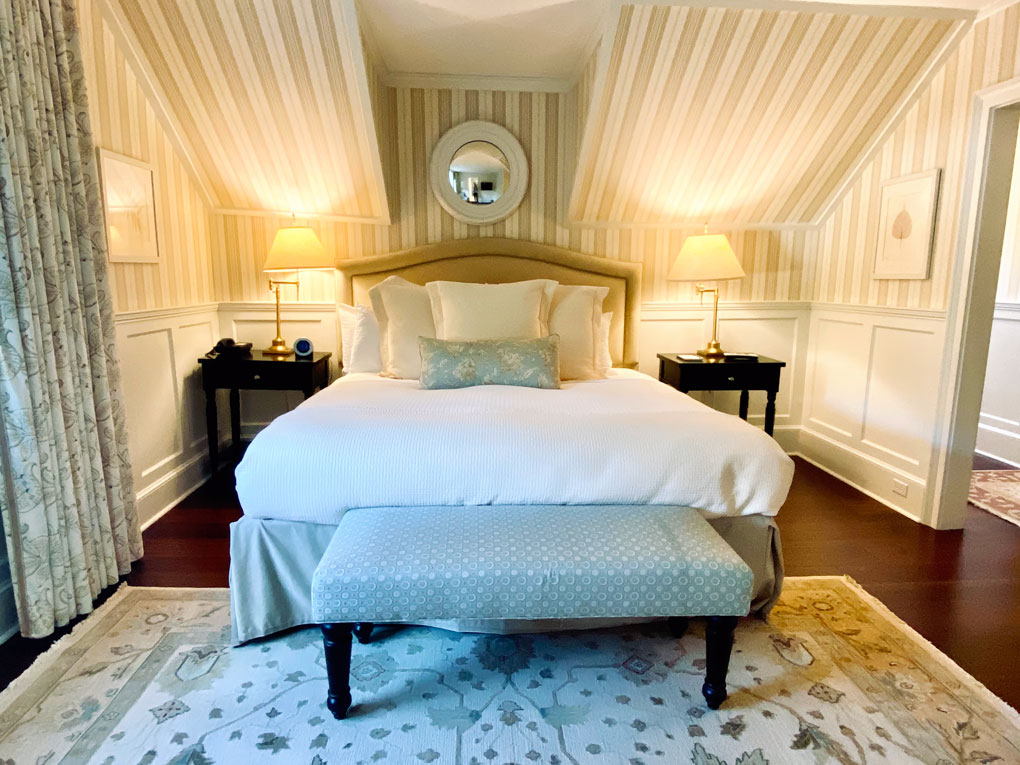 The John Harney Suite, where we stayed, has 2 bedrooms, 2.5 bathrooms, a living room, and a kitchenette. Yep, we were very comfortable in our "apartment"!
The bedrooms were designed by renowned interior designer Michael Patrick Smyth, who gave them their luxuriously elegant yet welcoming feel.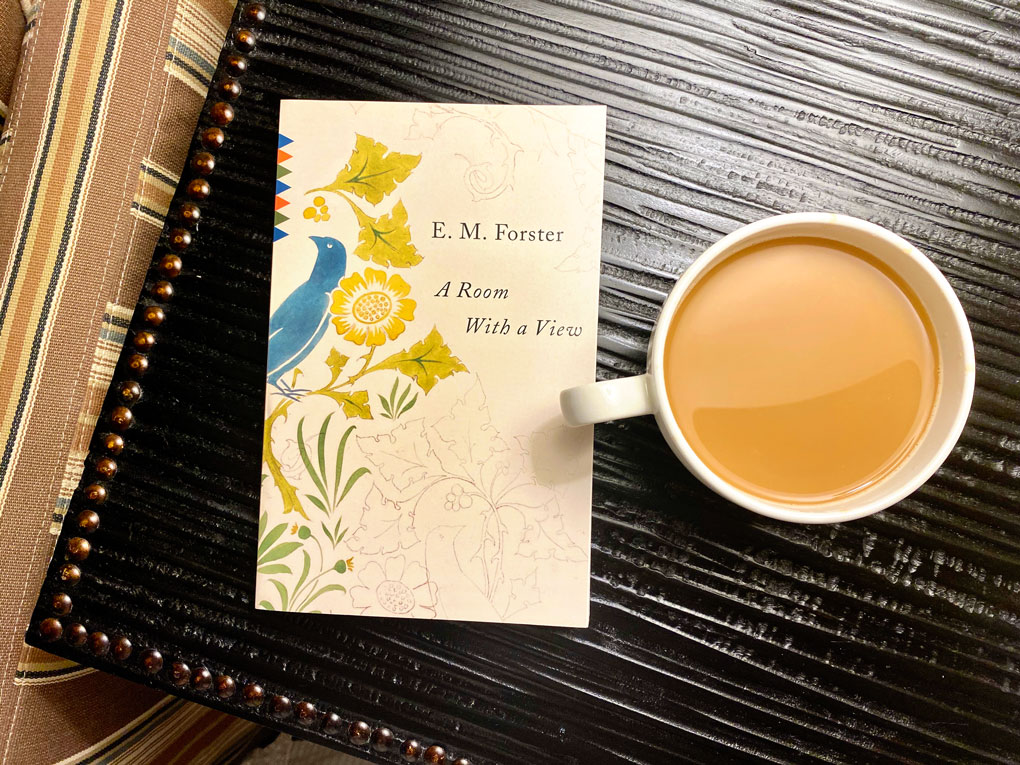 A Room With a View (gifted from CUTE home decor store Honeychurch Home in CUTE Salisbury) goes perfectly with our coffee! There's a lot of great shopping in town and walkable from the White Hart.
Besides shopping (and within a short drive), there are so many incredible things to do in the Northwest Corner of Connecticut, from hiking and fly-fishing to world-class gardens and historic landmarks.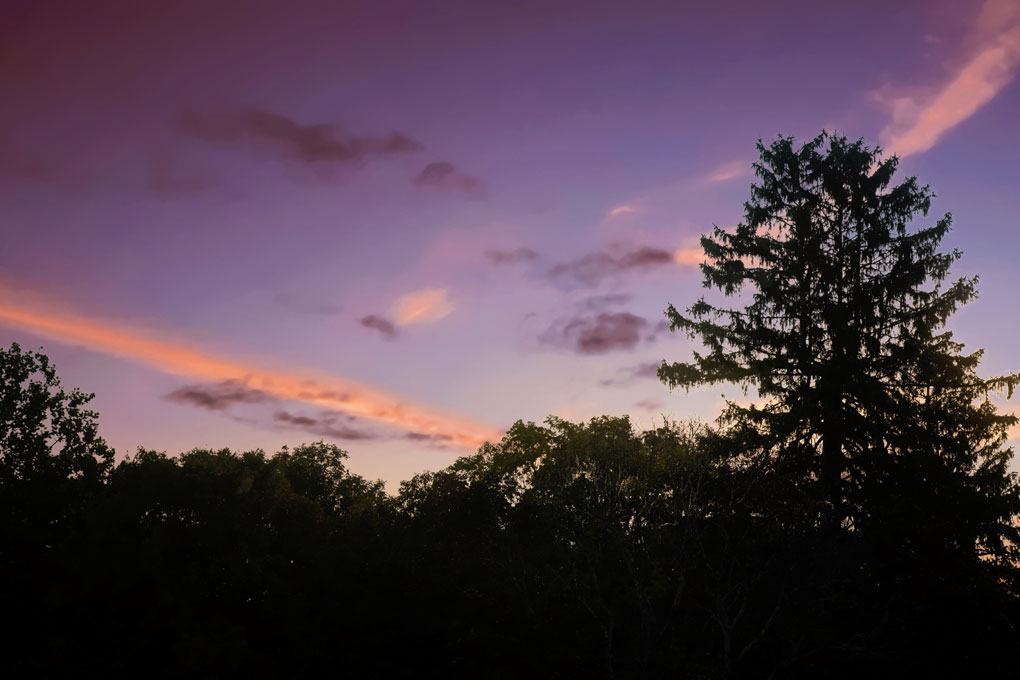 Designer details
The indoor public spaces were reinvented by Heide Hendricks of Hendricks Churchill— her aesthetic is classic but eclectic, and oh so cozy.
Supper on the porch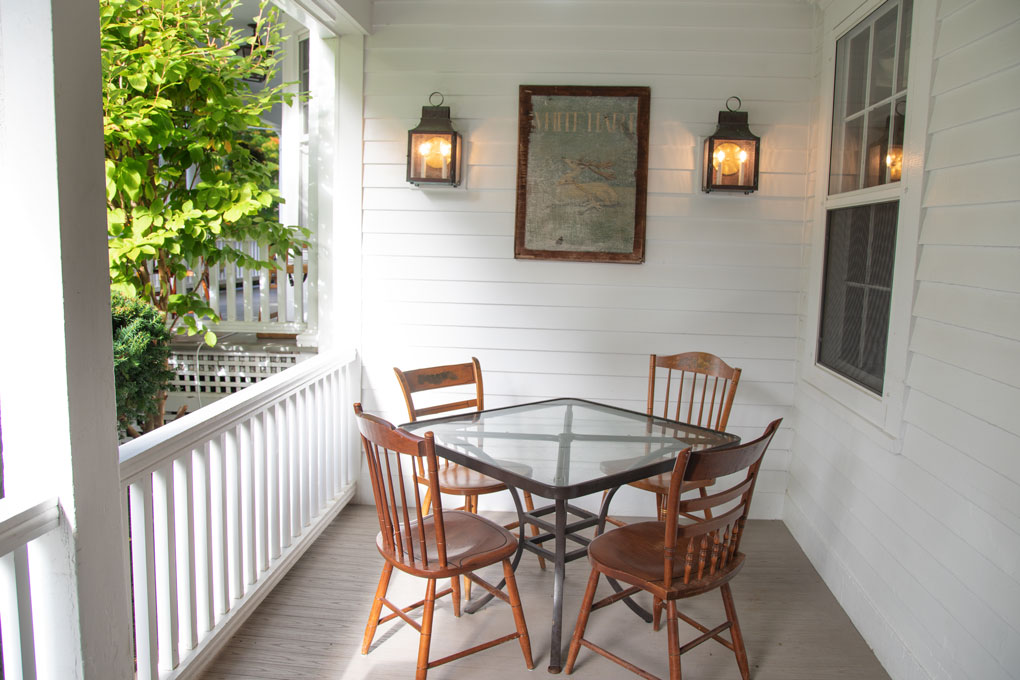 The White Hart has two world-class chefs powering their Provisions and Tap Room. Head chef Annie Wayte's comfortable yet elevated cooking landed them four stars in the New York Times.
Paul Pearson, their executive chef, has worked at multiple Relais et Chateaux properties and most recently was the executive chef at the beloved Community Table in New Preston.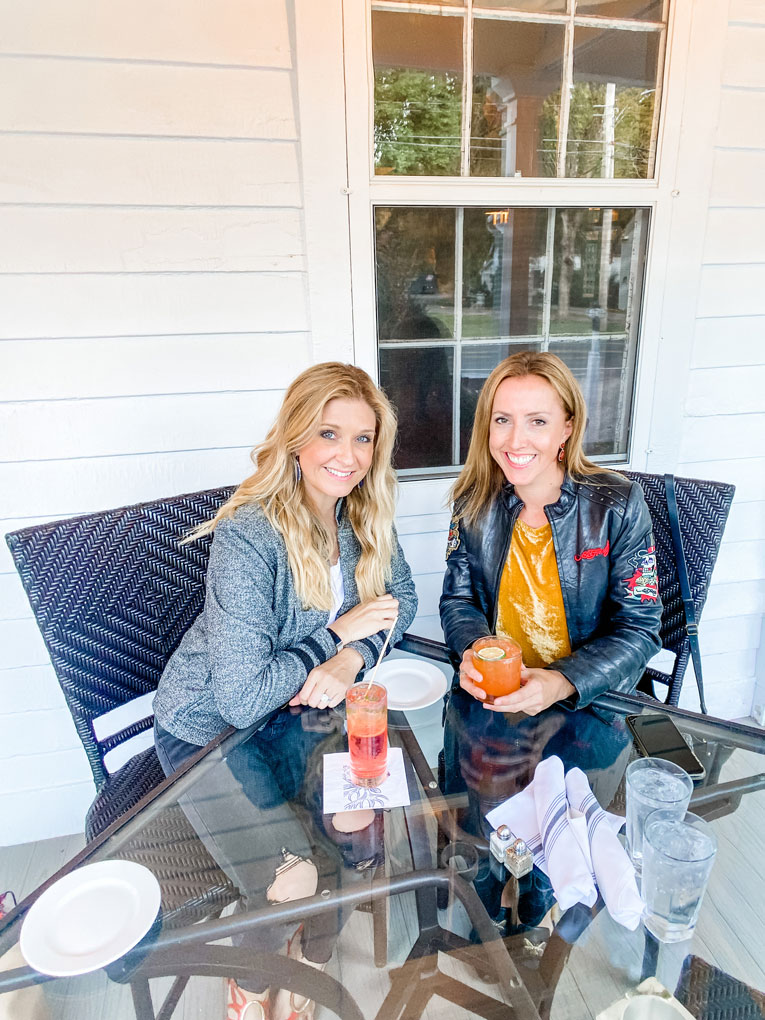 A local Whippoorwill burger for Lora, and fish and chips (with mushy peas) for Scottish Bev!
Pajama party!
Our first getaway in forever calls for cute new PJs, we say! These lovely cotton numbers are from Simple SoNo in Norwalk. The party (in case you were wondering) consisted of watching old 80s movies on our laptop with cookies courtesy of the front desk. We crept downstairs after dinner, remorseful for having declined dessert (never do that), and the WH hooked us up!
Happy guests ↓
Breakfast included
A bacon butty for Scottish Bev and a frittata for Lora, picked up in WH Provisions and enjoyed on the porch.
"Oh, what a beautiful morning!"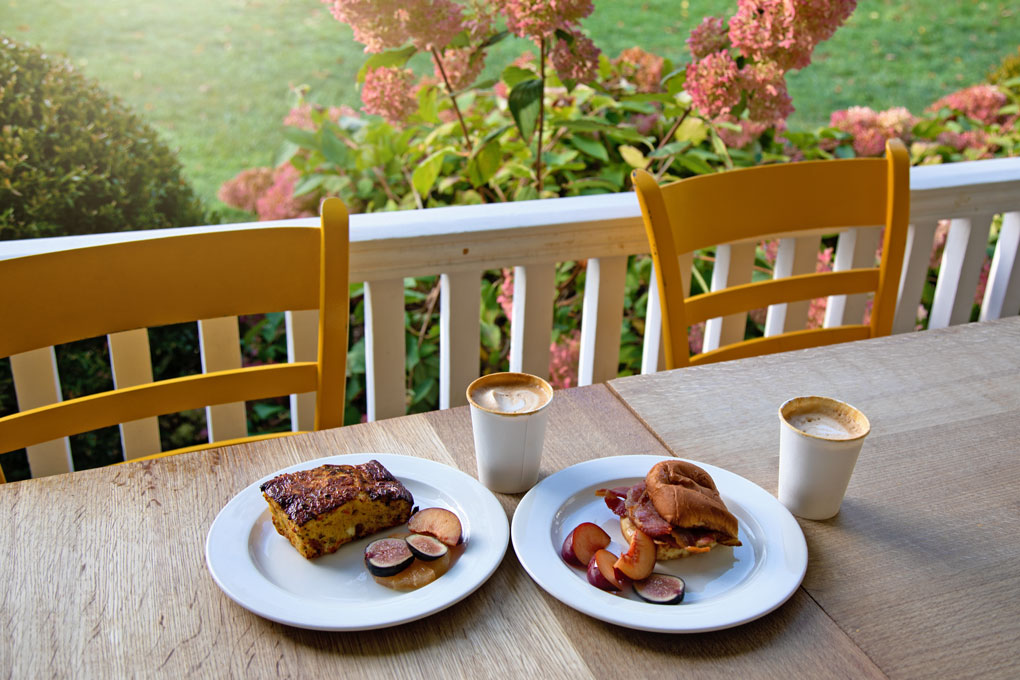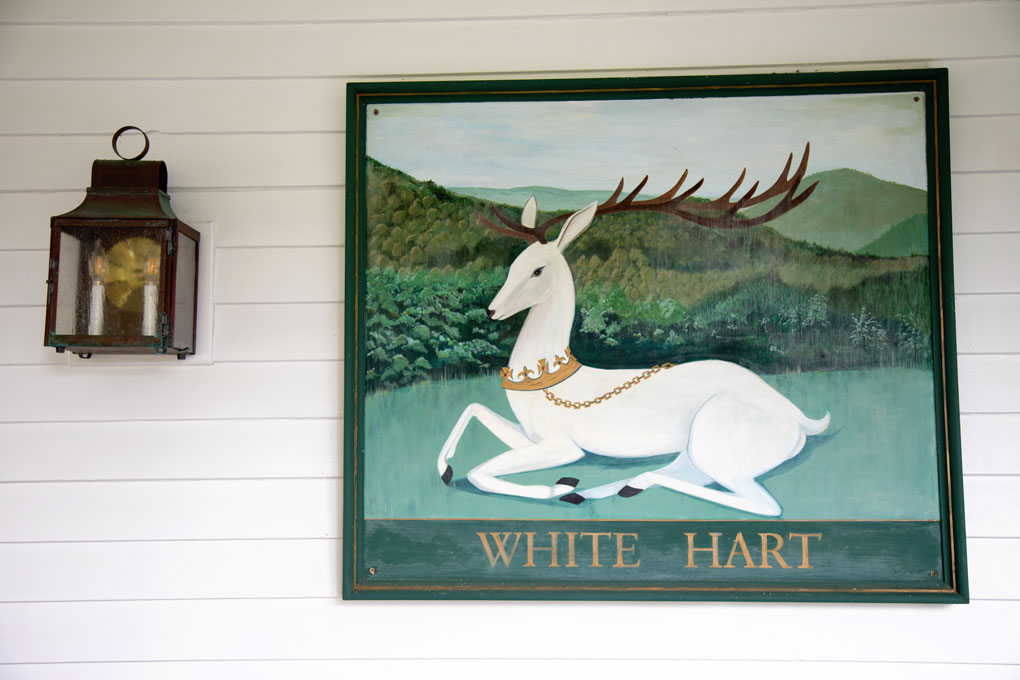 White Hart Provisions
WH Provisions is a spot within the inn to grab unique gifts, desirable books, a coffee to go (breakfast, lunch, and dinner, too for that matter), White Hart merch, and many other fun things to peruse. With Megan Wilson curating the goods, it's no wonder it's such a fab store. She had the cult-favorite Ancient Industries in Cornwall, CT, and is a book designer for Penguin Random House.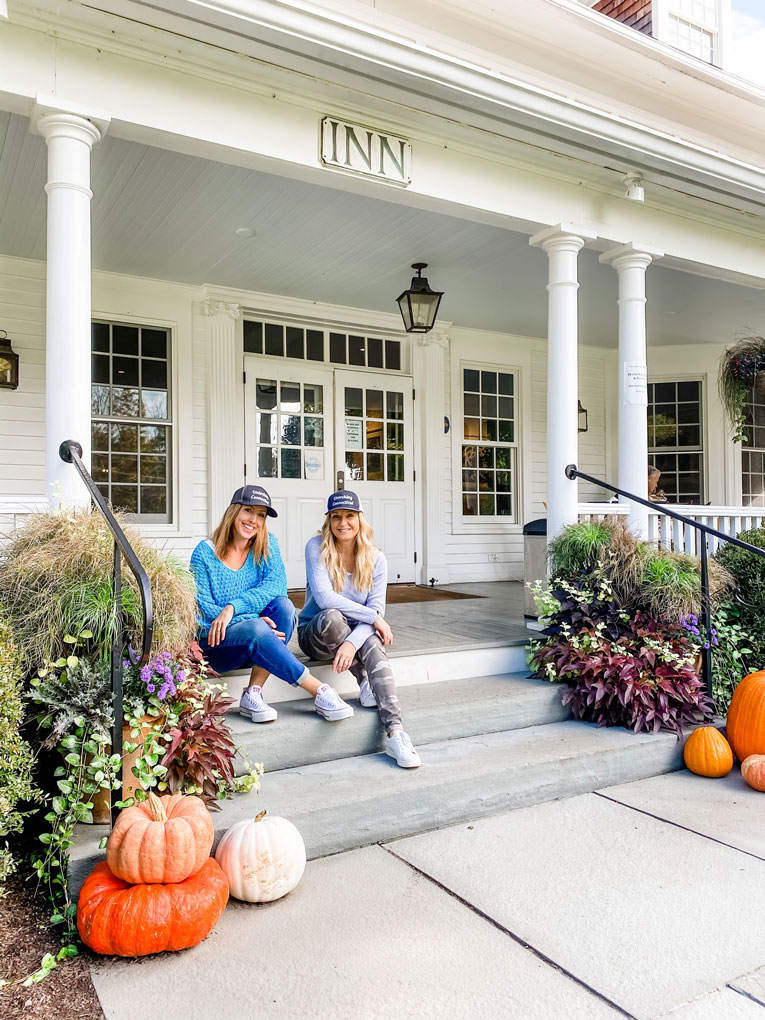 Until next time, White Hart!
---
The White Hart Inn and White Hart Provisions
15 Undermountain Road, Salisbury, CT 06068
(860) 435-0030
Pics: Lora Karam / Words: Bev Canepari