Honeychurch Home is our latest discovery/obsession on Instagram, and in-person after a visit to Salisbury a couple of weeks ago. You'll understand why when you see what filled our eyes when we walked inside…
Post sponsored by Honeychurch Home
Beautiful things only, please
Only beautiful things need apply to be included in Carolyn Piccirelli's Honeychurch Home.
When you visit you'll find a romantic and chic blend of modern pieces with a rustic twist; home decor, tabletop, gifts, and fresh flowers – many of which are being sold in the US for the first time…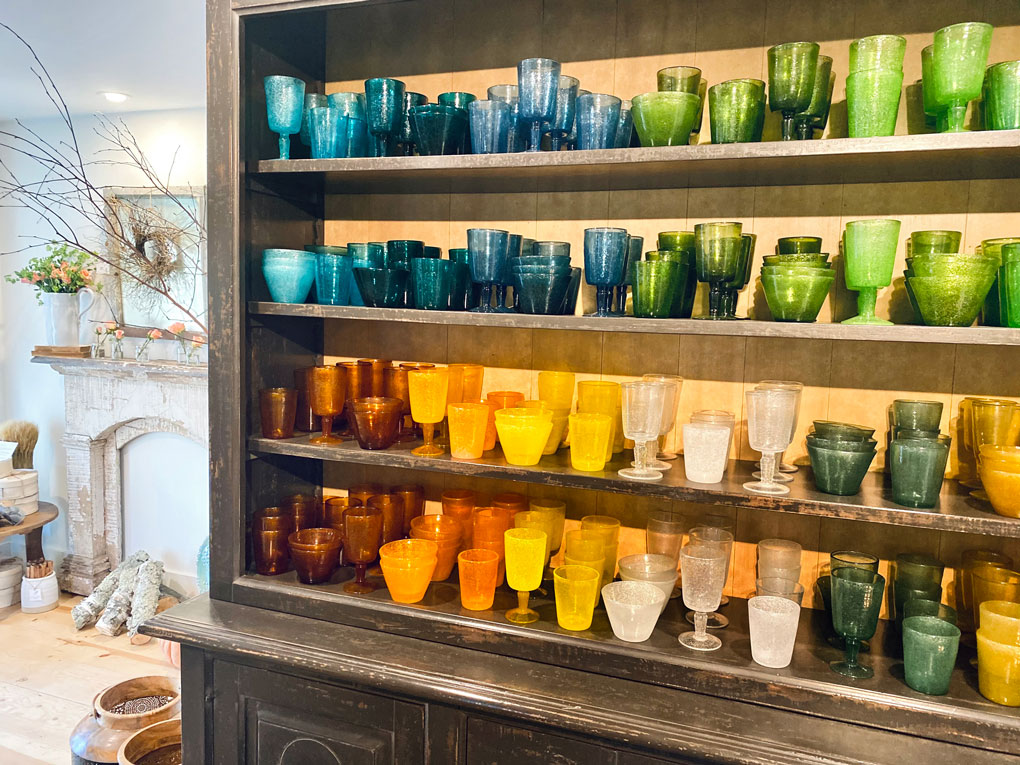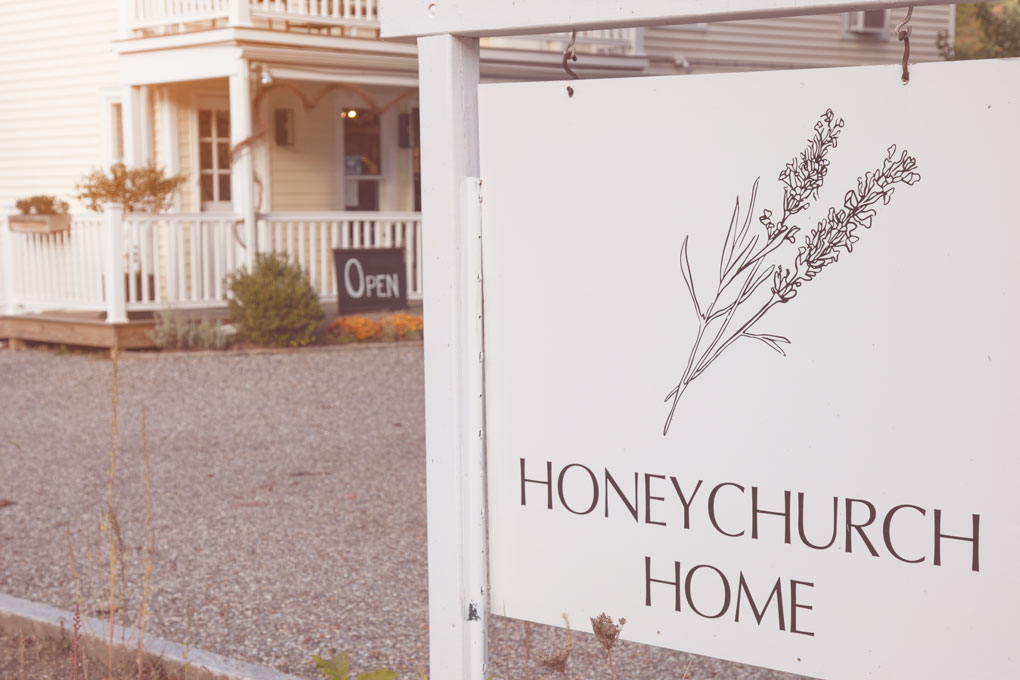 The Honeychurch Home vibe
Carolyn told us she set out to create a store that would bring customers back to the heyday of mid-90s independent retail shops. She wanted to create a store that would inspire and surprise people aesthetically. Carolyn works with companies that mostly hand-craft their products and some of the manufacturers have been around for over a hundred years.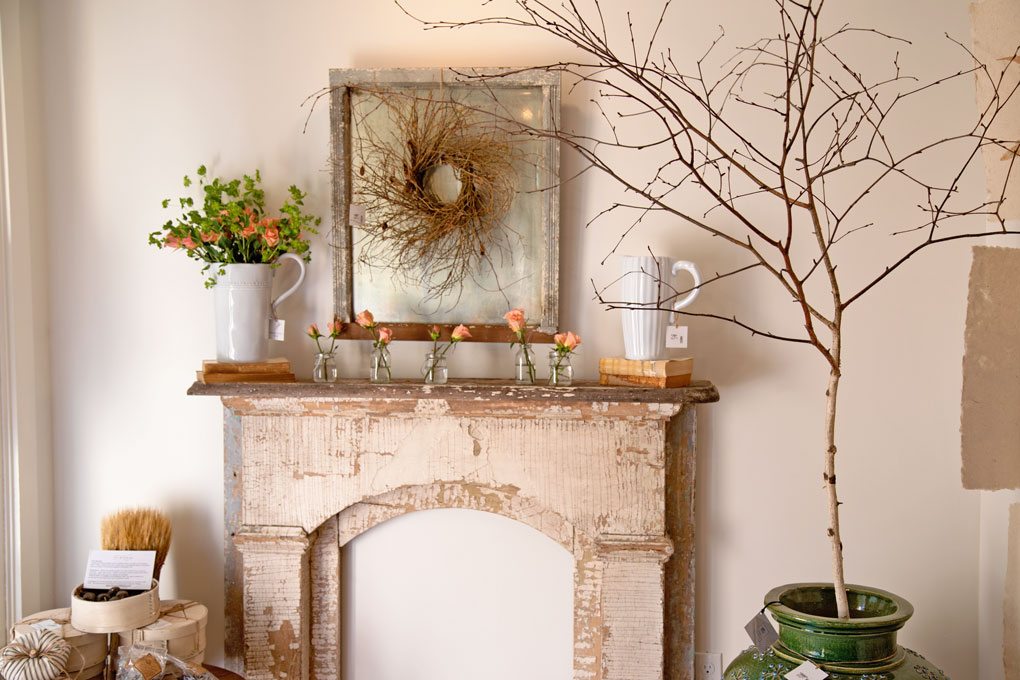 Fresh floral bouquets with an artistic twist
Carolyn offers fresh flower bouquets and customers can either bring in their own container or choose from her stunning collection (like the artichoke shown below). People can also take their flowers home wrapped in paper too. As with everything in Honeychurch Home, the flowers are more unique than what you might typically find in a local florist.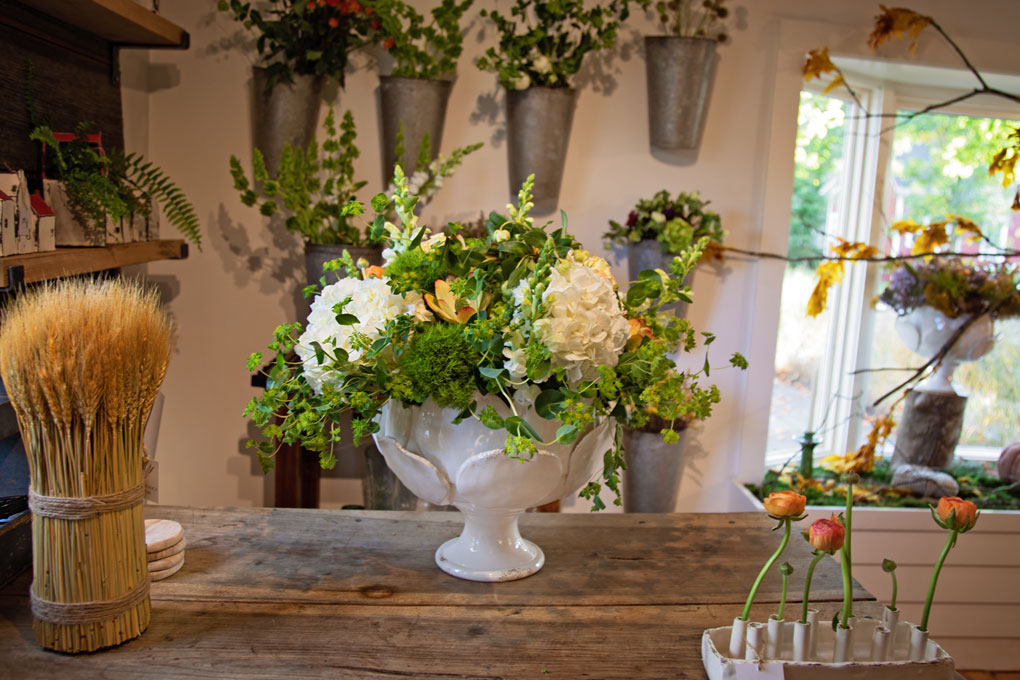 Heads up, ⬆ this beautiful petal bowl will be up for grabs in a giveaway contest coming soon.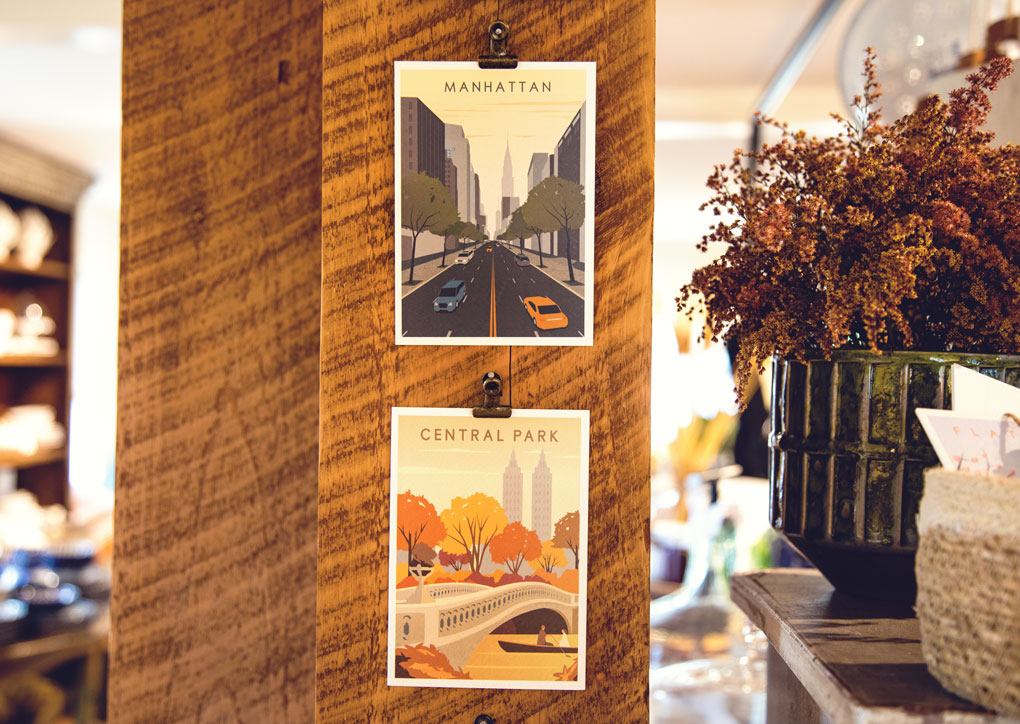 A room with a view
When choosing names for her new store concept, Carolyn's husband Mark suggested she look through her favorite book, A Room With A View. Within five minutes she had chosen Honeychurch Home, named after the main character Lucy Honeychurch.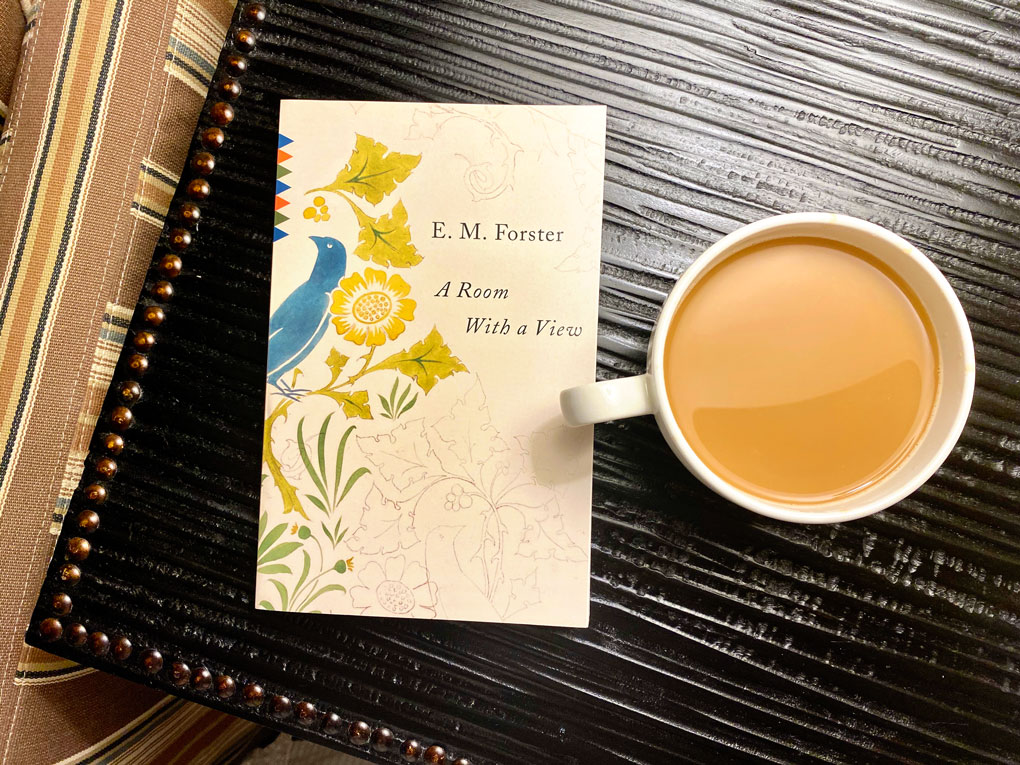 CliffsNotes: If you're not familiar with the story, it starts out with the main characters, who are British, on a Grand Tour of Florence in the early 20th century. Which, funnily enough, is where Carolyn headed to start buying for the store. She now sells paperback versions of the book and they always sell out!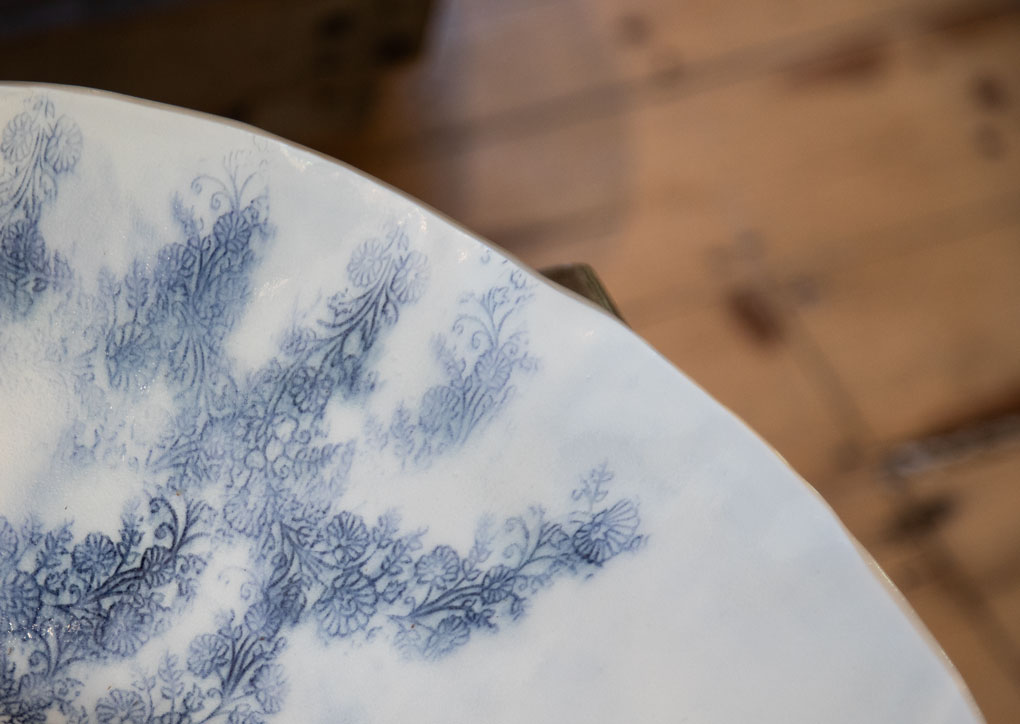 All around the world
Last fall, Carolyn went to the Paris show and then to Italy to find most of the products she sells. By importing them herself, she's able to offer these beautiful goods to her customers at great prices.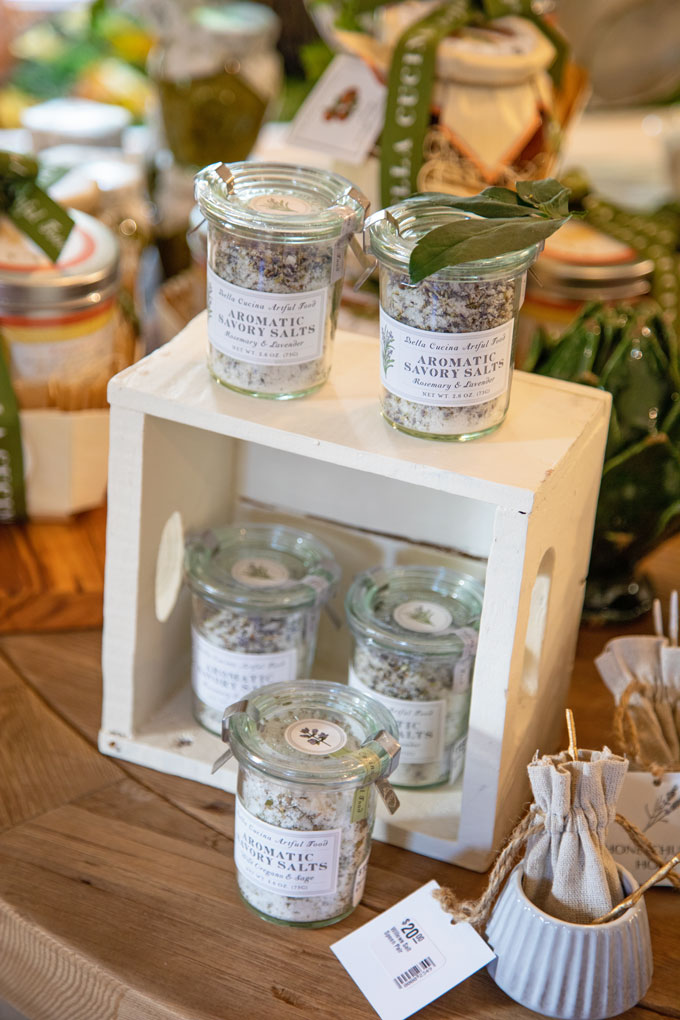 Achieving the Honeychurch look – Tips from Carolyn
If you have a room in your house that feels somewhat sterile or not welcoming, think about texture. We tend to focus on colors and not on texture.
Try standing in the room and think of different materials you may be lacking. Some examples are baskets, ceramics, candles, iron accessories, glass, greenery, and so on.
Add in a minimum of 5-7 textures to a room, layered throughout from top to bottom.
Keep in mind that too much of any one texture feels bland. Once you've done this, your room should feel complete. It's such a great approach because this can be done at any price and in any combination and will create a lovely space while feeling effortless.
Post-Covid plans!
Honeychurch Home plans to hold events safely inside and outside the store in the (hopefully) near future. Stay tuned for a flower arranging or "how to accessorize your room" class. Carolyn also hopes to open her patio on some Friday evenings during warmer weather with some wine and cheese.
Yes, please!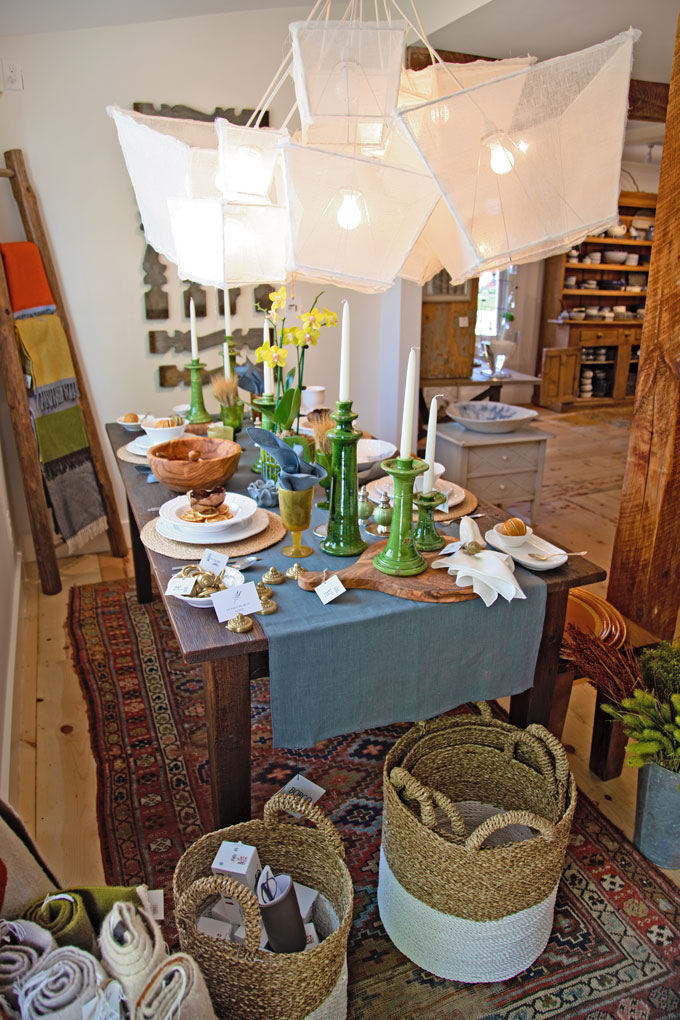 ---
Honeychurch Home 10 Academy St. Salisbury, CT 06068
Pics: Lora Karam / Words: Bev Canepari