We know it's bad to covet, so let's just say we really, really desired a Grey New York Grey New England bag for a very long time (#bag-goals). Once again, it was the classic story of Instagram discovery. How did we ever find things to love before Insta??
When we learned that the company was based out of Washington Depot, we felt like we hit shop-local gold. Then, to find out (after some gentle stalking) that the creative director is Simon Kneen (who has an impressive 30-year fashion career, including a period as creative director of Banana Republic) well, that just called for us to pop over for coffee and chats.
Post sponsored by Grey New York Grey New England
Grey New York Grey New England is a luxury leather bag and accessories collection designed for the city and country. Grey New York is on the sporty, edgier end of the spectrum, and Grey New England on the more refined, classic end. Both ends are extremely good looking! The bags are seasonless and are intended to be owned for a lifetime. Grey New York features the highest quality German leather with several zip pockets and neoprene lining, and Grey New England is made from double-faced pebble leather from Italy, with distinctive minimal seaming. Designer, Simon Kneen described the bags to us as a bit of origami, a bit of engineering, and a touch of architecture.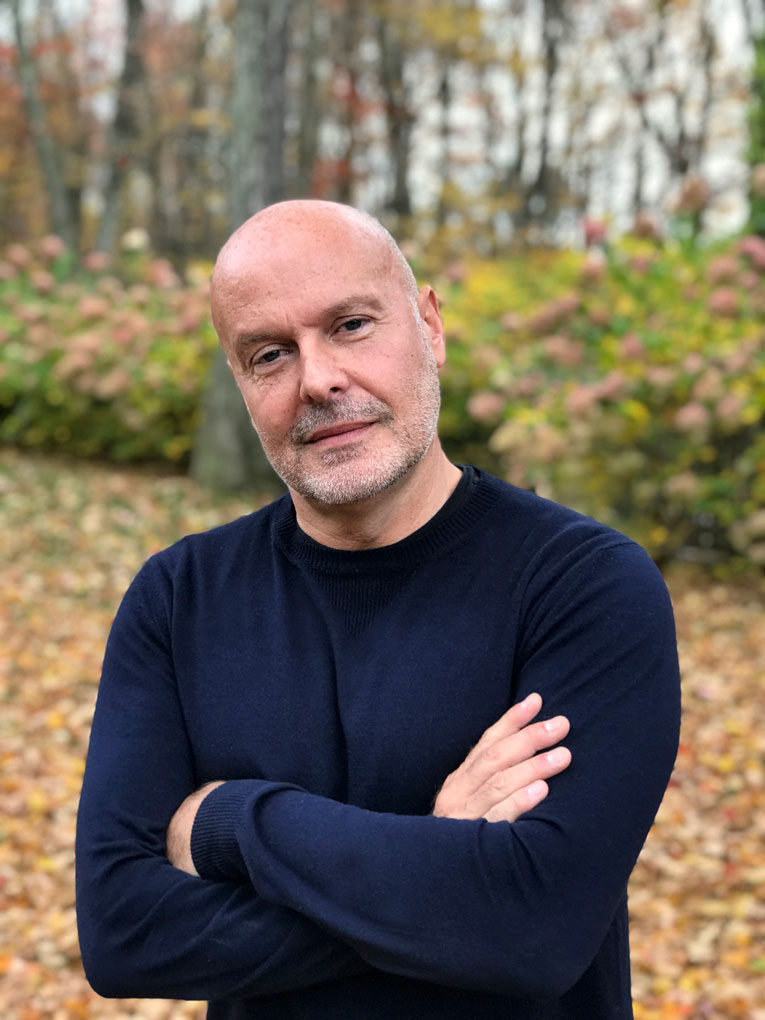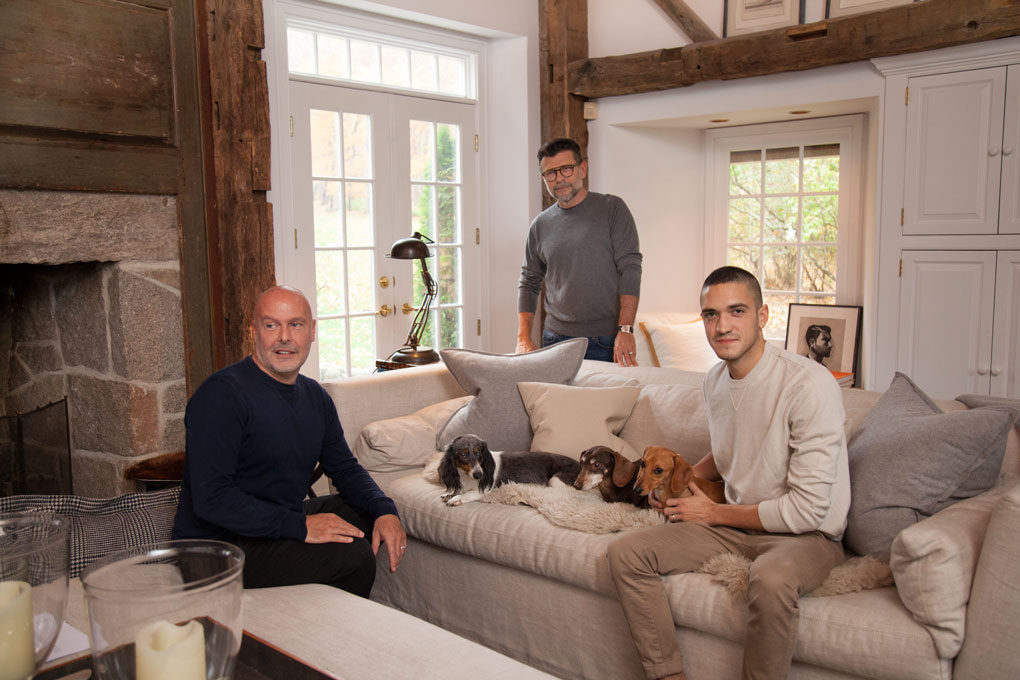 The Collection
A thirty-piece (and growing) collection features weekend duffels, everyday totes, sling bags, gym bags, messenger bags, backpacks…and more, go take a browse, then come back. Our hearts skipped a beat when we became acquainted with the new line of Madison Runner shoes. Basically, the last pair of leather sneakers you would ever need to own. Italian calf leather, to be precise.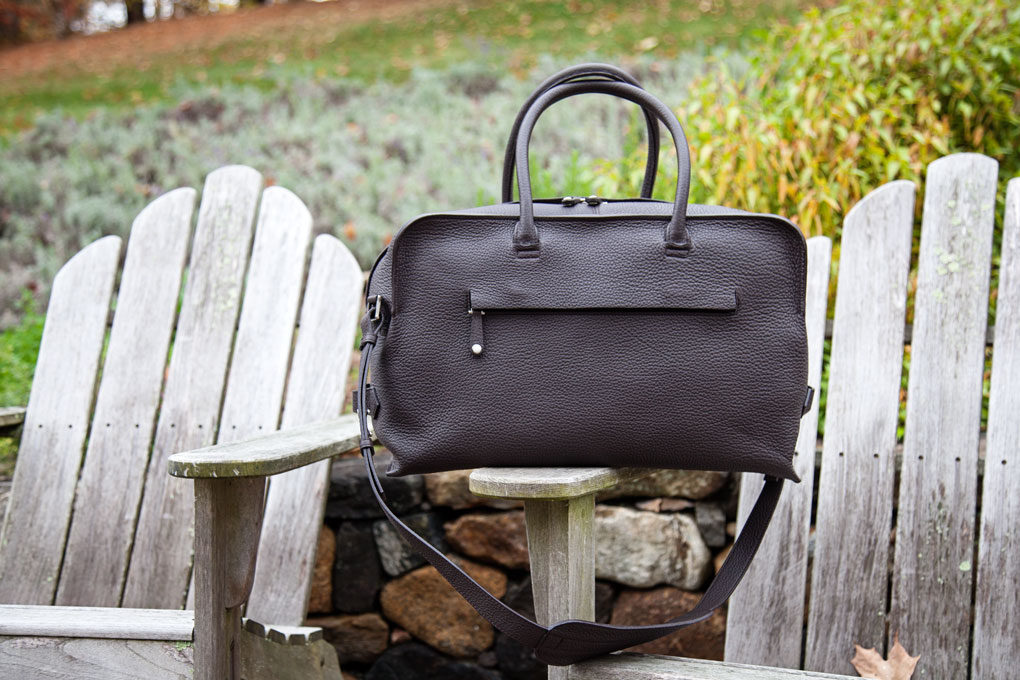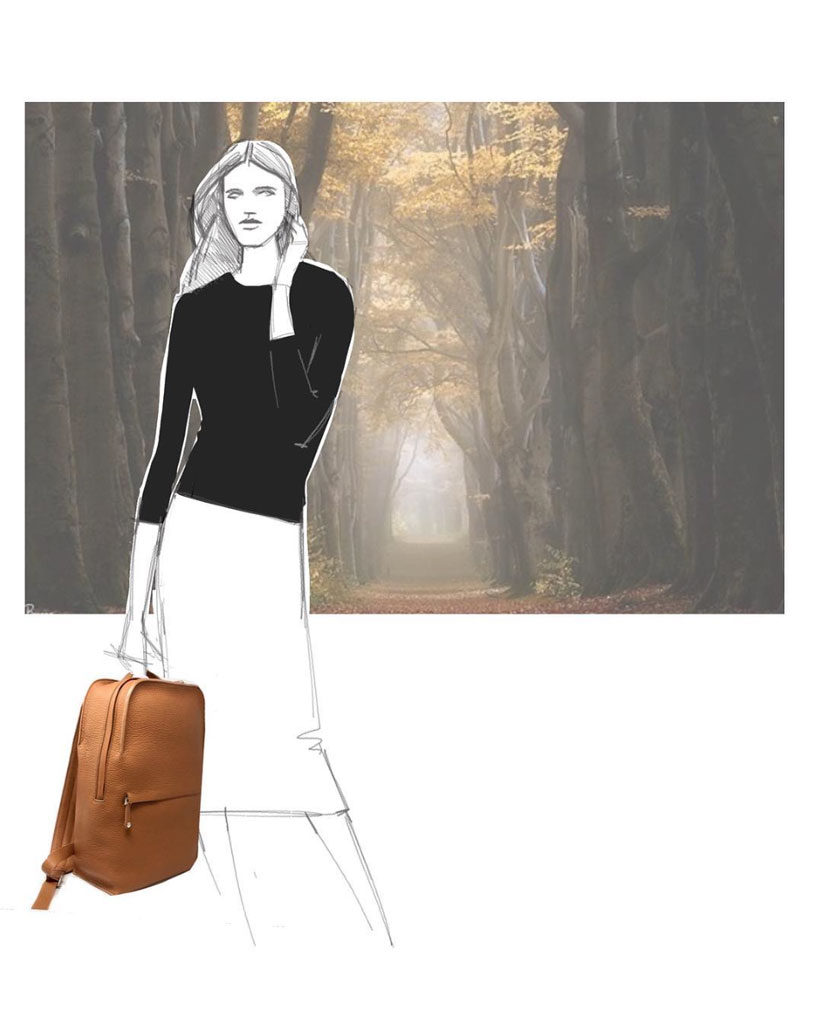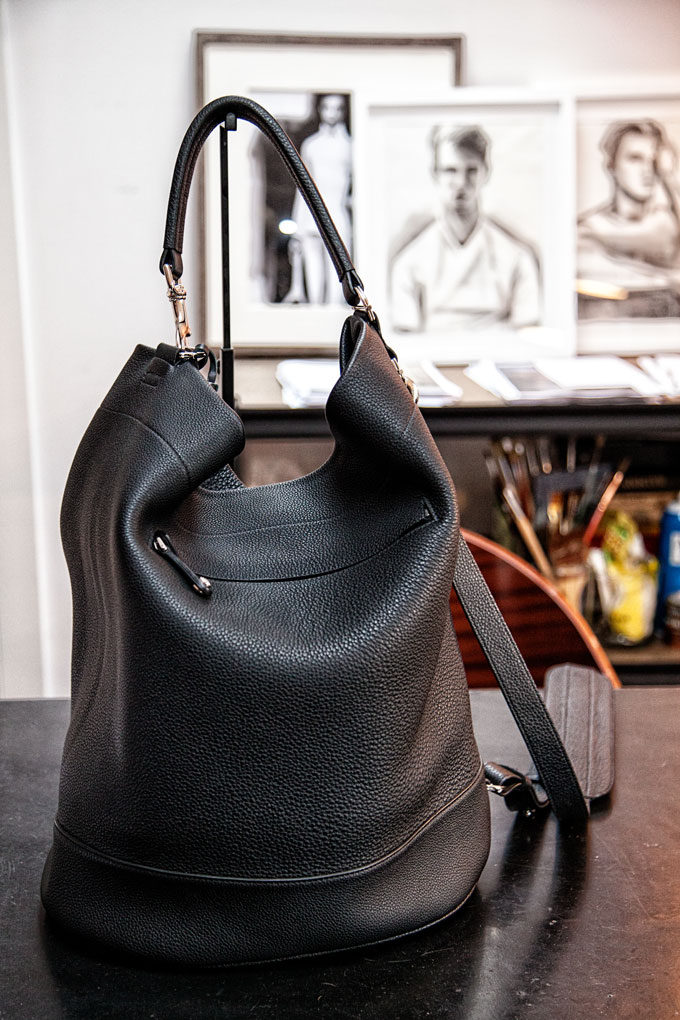 A worldly career
I was lucky enough to get some breaks early on in my career, not the least of which was meeting Paolo when I was 21. We lived in Italy, and at the time I was one of the only few English people with a fashion school background living there full-time. I became this personality quite quickly because everyone knew me, "Oh, you're the English guy!" Then we lived in the south of France, and Monaco for a while. I worked in Paris, I worked all over; in Asia, in Barcelona. I had some extraordinary experiences, and then I got this invite to come to America 13 years ago to be the creative director of a group. We were at a point in our lives that we said let's try it! If we don't like it we can always come back to Europe, but of course, we fell deeply in love with New York.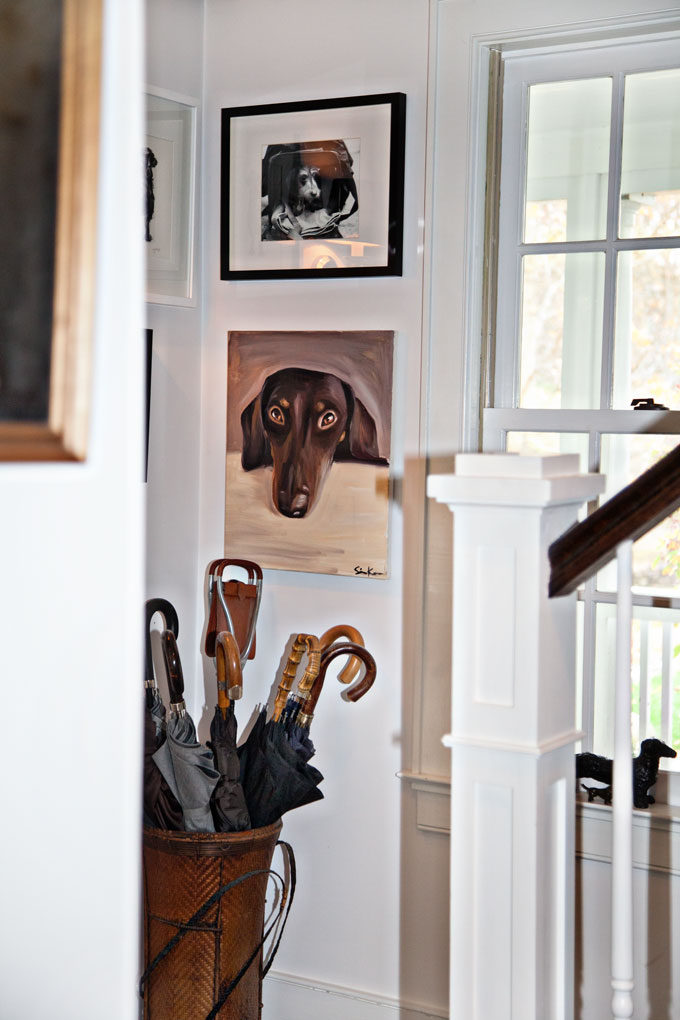 Banana Republic collaborations…
I got to work with Janie Bryant who's the award-winning costume designer for Mad Men. We met each other in makeup on the set of Mad Men at 6 in the morning, and by 6:30 we were already in love with each other. She's so talented. We put this whole collab together and it kind of kicked off this whole collab era that I worked on. I love taking something very niche and making it available for everybody. I worked with L'ren Scott, Narciso Rodriguez, Milly, Marimekko.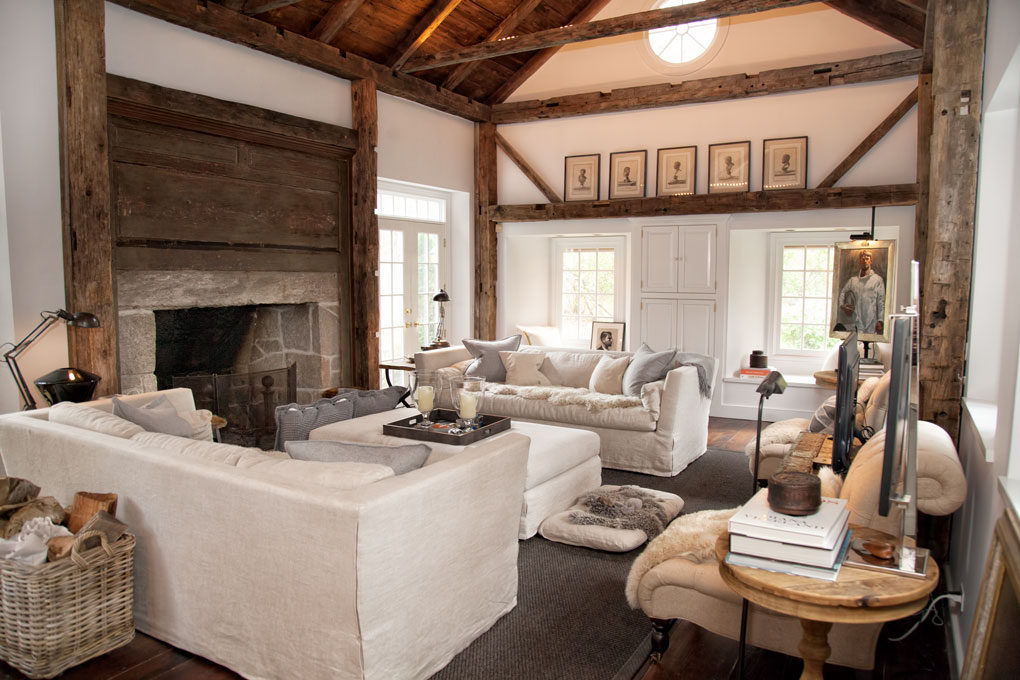 Finding ourselves in Washington Depot
We used to come to New England on vacation, and we always said to each other that we'd love to live here, but what would we do? Everyone was dressed in Timberland and LL Bean! Be careful what you wish for…
…I think it was destiny that we ended up here.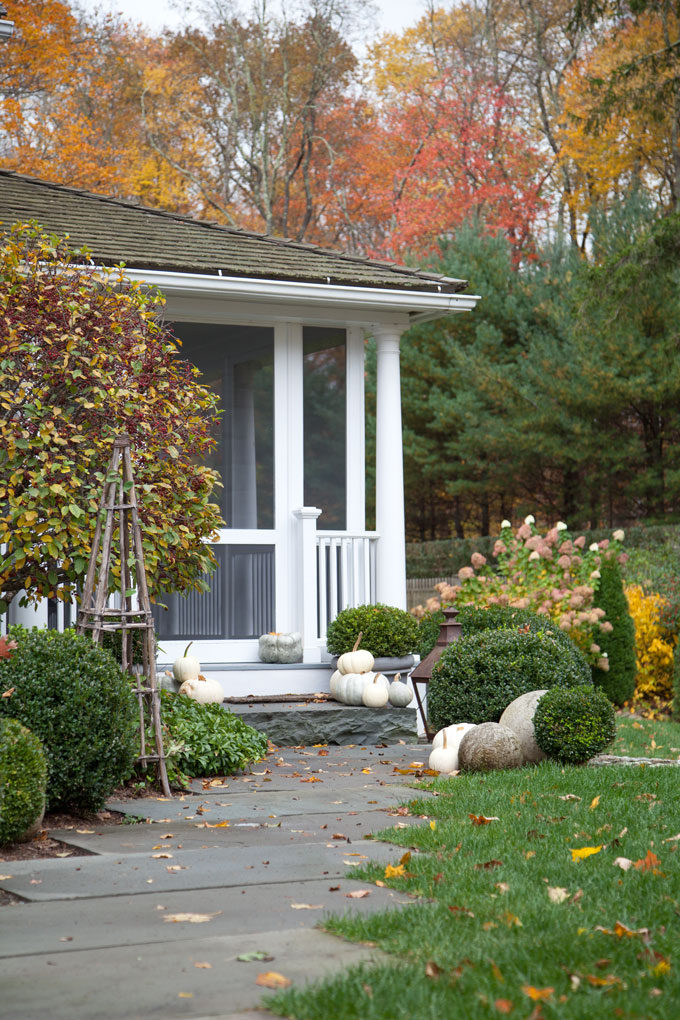 A life spent living between…
We love New York for the food, culture, and energy. We love Connecticut for the atmosphere, the colors, and the energy, which is completely different. More relaxed.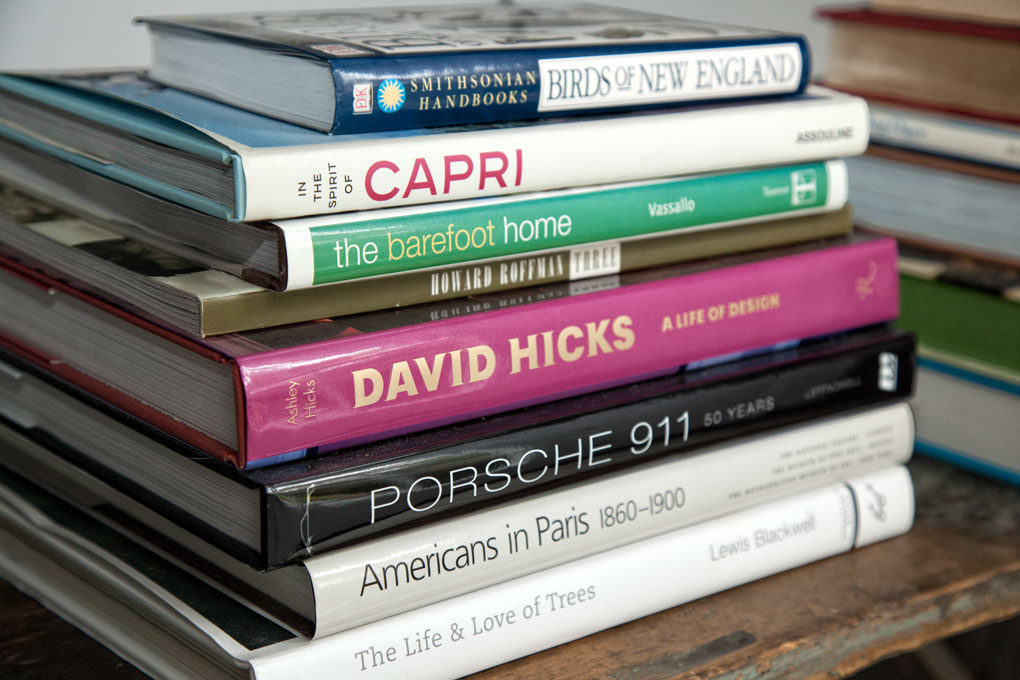 For the love of beautiful cars
At one point, I was going to get into car design as a child, but I ended up in fashion. I've always had a passion for beautiful things. I haven't always been able to afford beautiful things, but I've always tried to buy the best I can afford. The car I drive at the moment is an old Bentley. I call it old because it's almost 10 years old.
I'd like to one day have a collection. This is such a beautiful area it inspires you to have a different vehicle for different times of the day. The convertible, the Jeep. We did have a Jeep for a while but one day we went around a corner and the dogs all slid off the seat…and it was for sale the next day.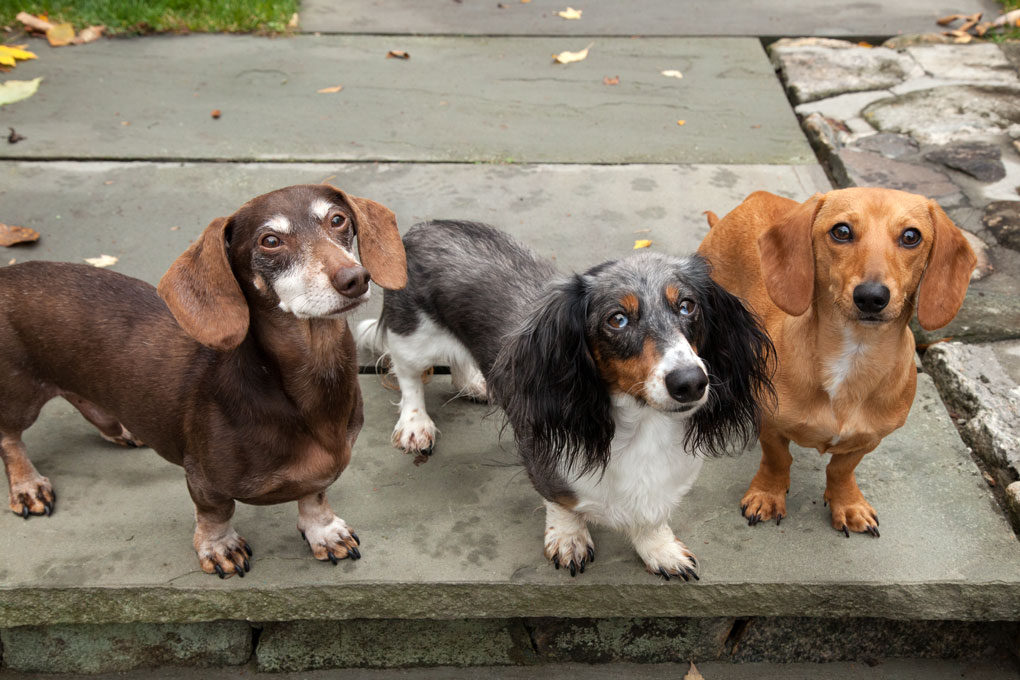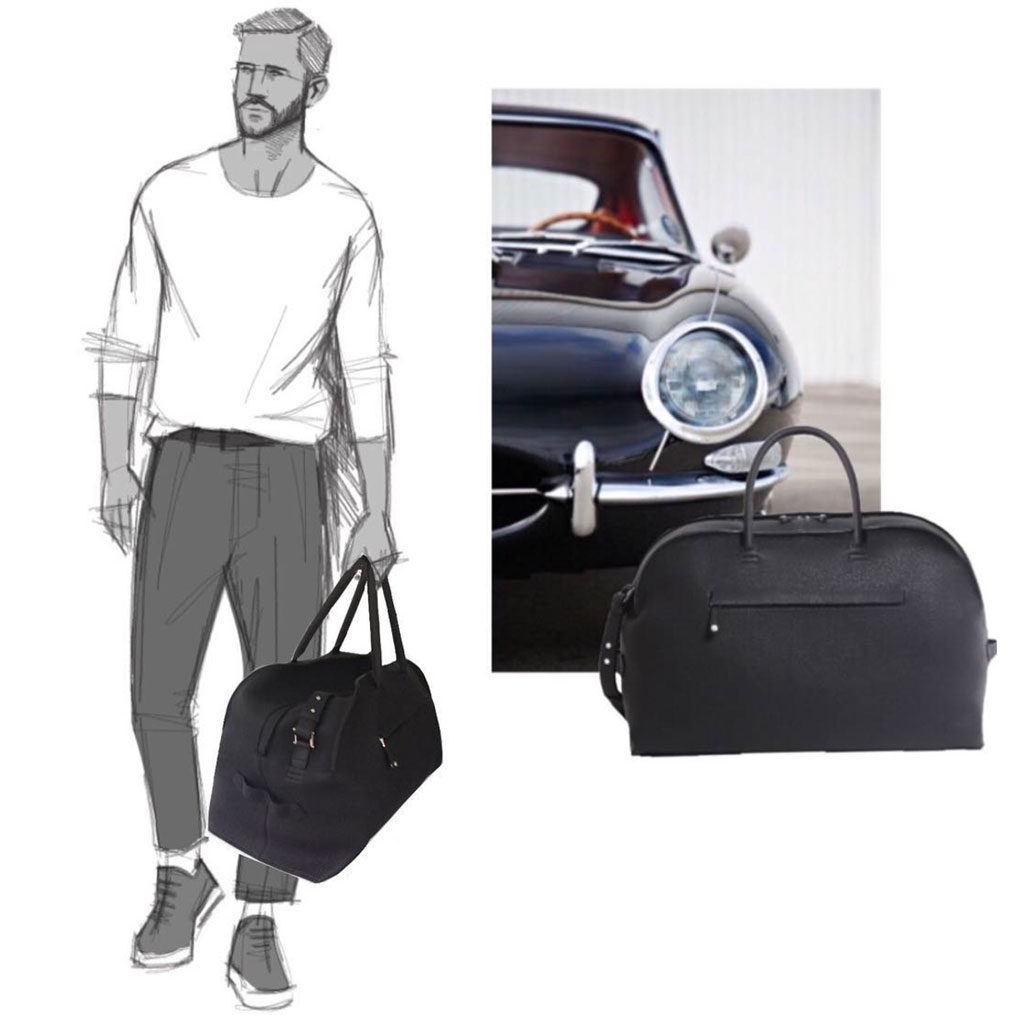 And yes, our Grey New York Grey New England dreams came true…❤
And to celebrate, we brought our New England nylon totes to Scotland and Iceland and thought they looked particularly at home in a castle setting 😉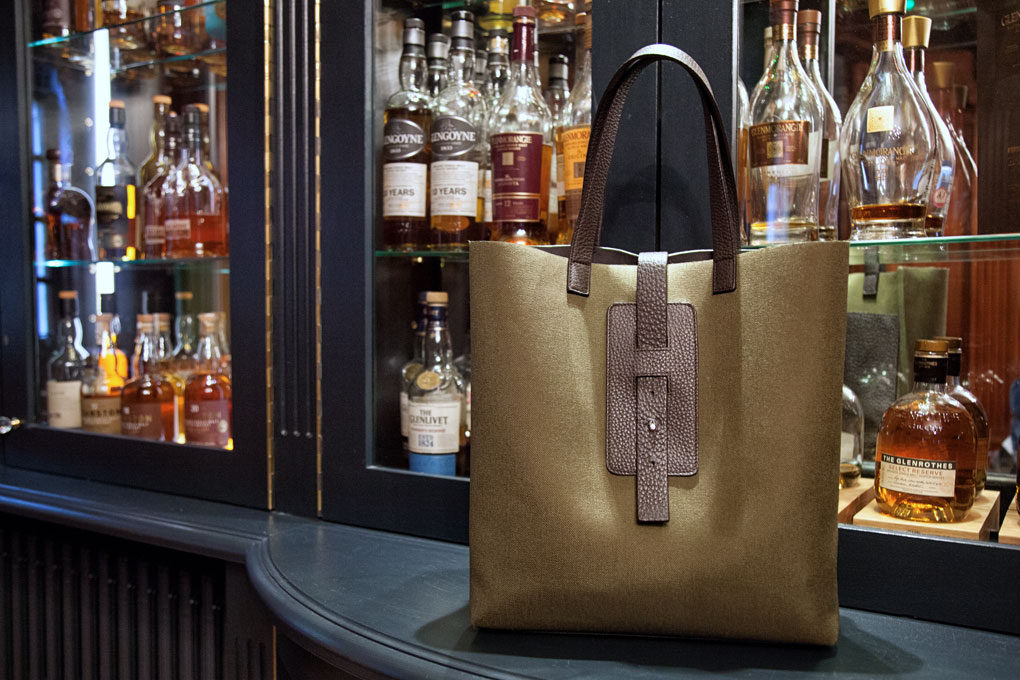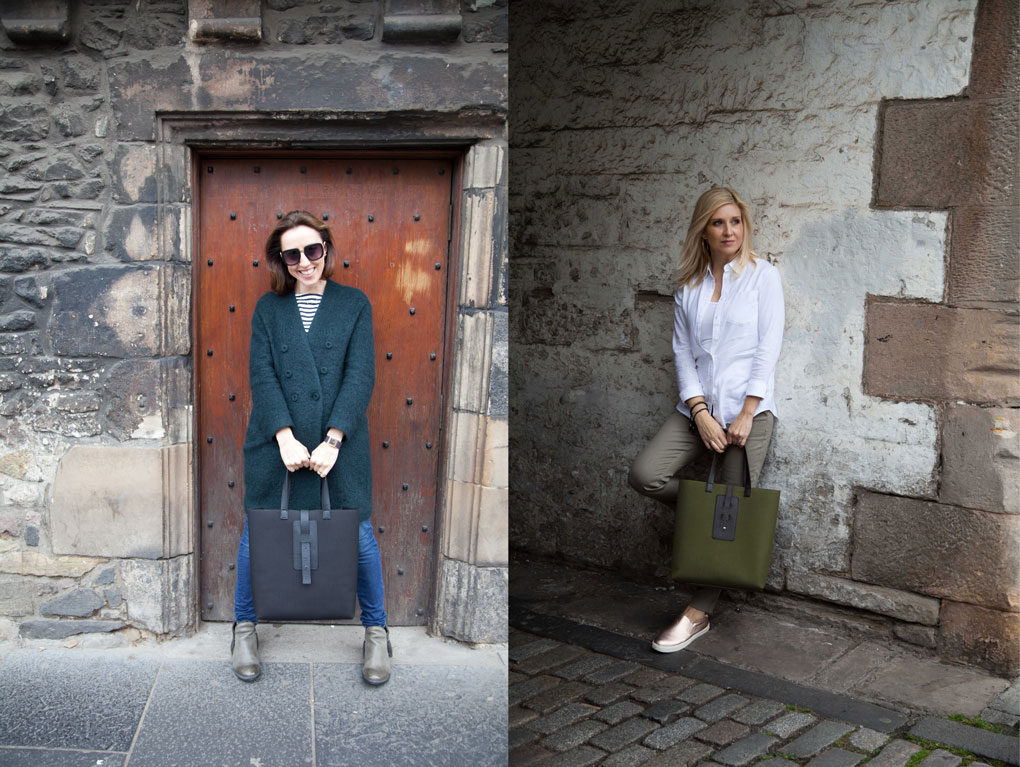 ---
Grey New York Grey New England
Words: Bev / Pics: Lora/GNYGNE sketches by Simon Kneen