Even though at the time of writing this it's snowing in Litchfield County…it IS spring! We visited J.McLaughlin (Washington Depot) to try on their new spring collection and present to you our favorite pieces! Get ready, the weather will surely reflect the season any day now!  
Post sponsored by J.McLaughlin
All clothing can be purchased in the Washington Depot J.McLaughlin store, or online. Click the links for instant transport to the online catalog. If you're local, head along to the store, so cute, and these clothes need to be touched and tried on – super flattering cuts and fabrics! We met manager Kristin Neugebauer there, who knows every piece of the collection, can pull together outfits like nobody's business, and loves clothes as much as we do!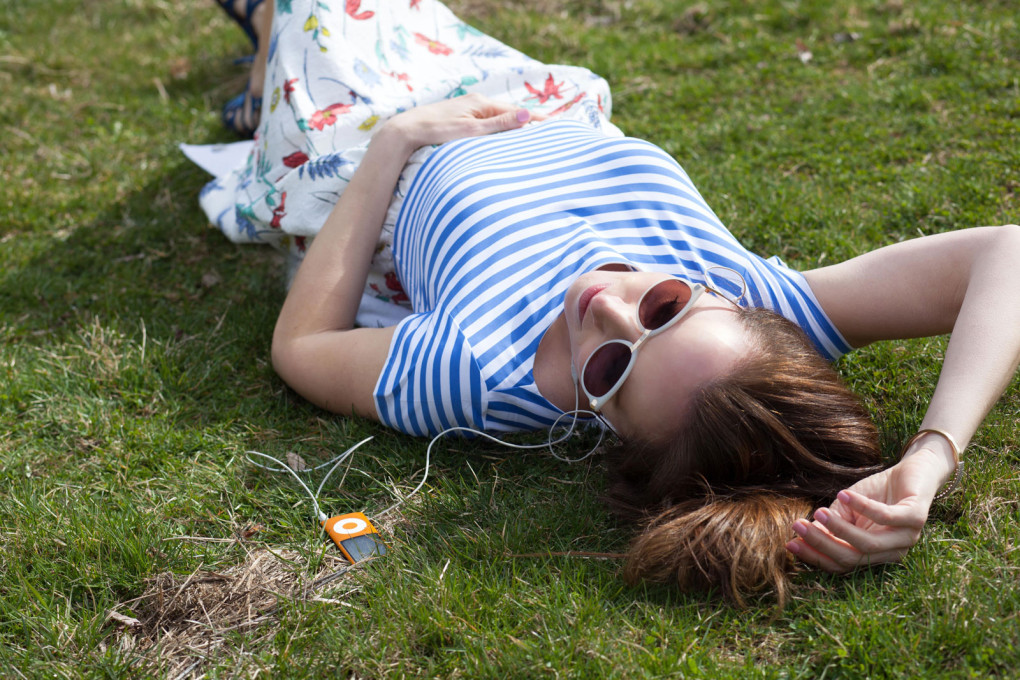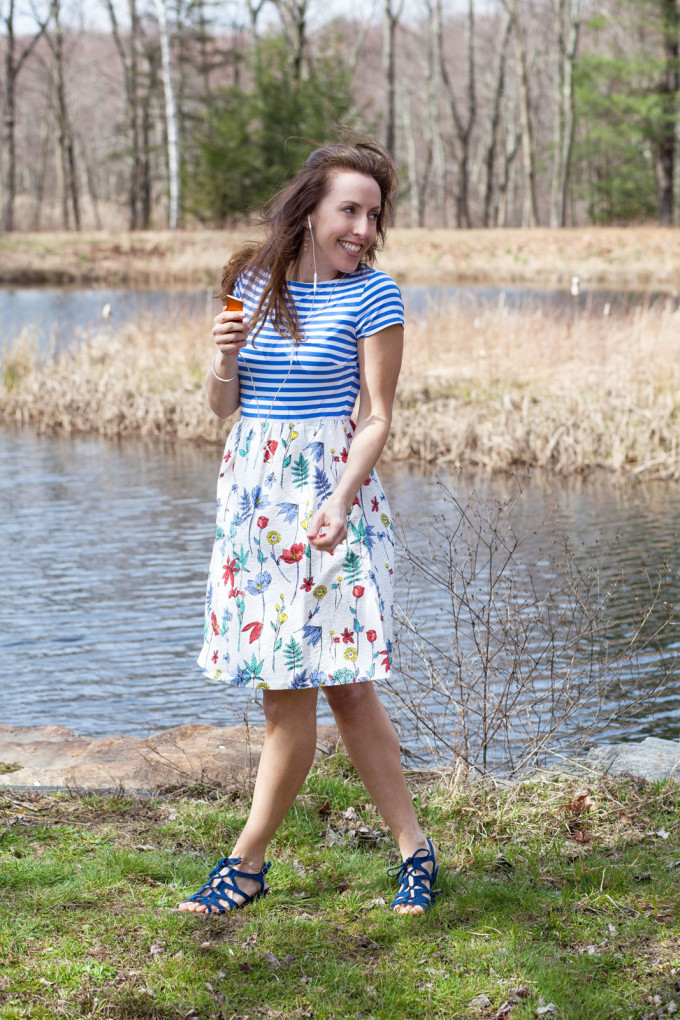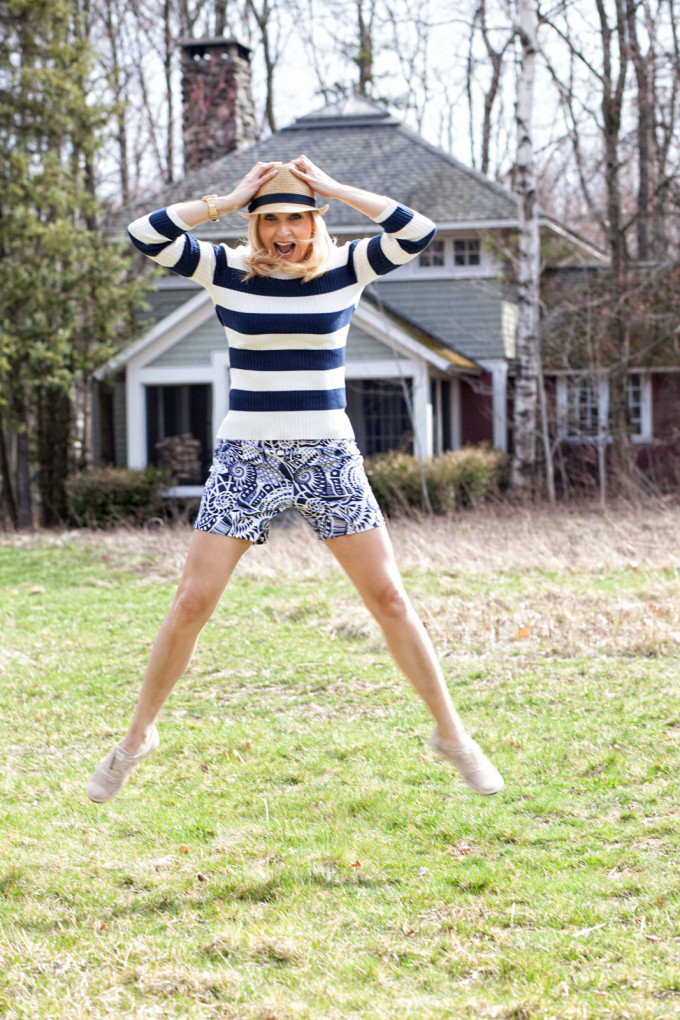 Newport short  Galen sweater  Vaughn suede tote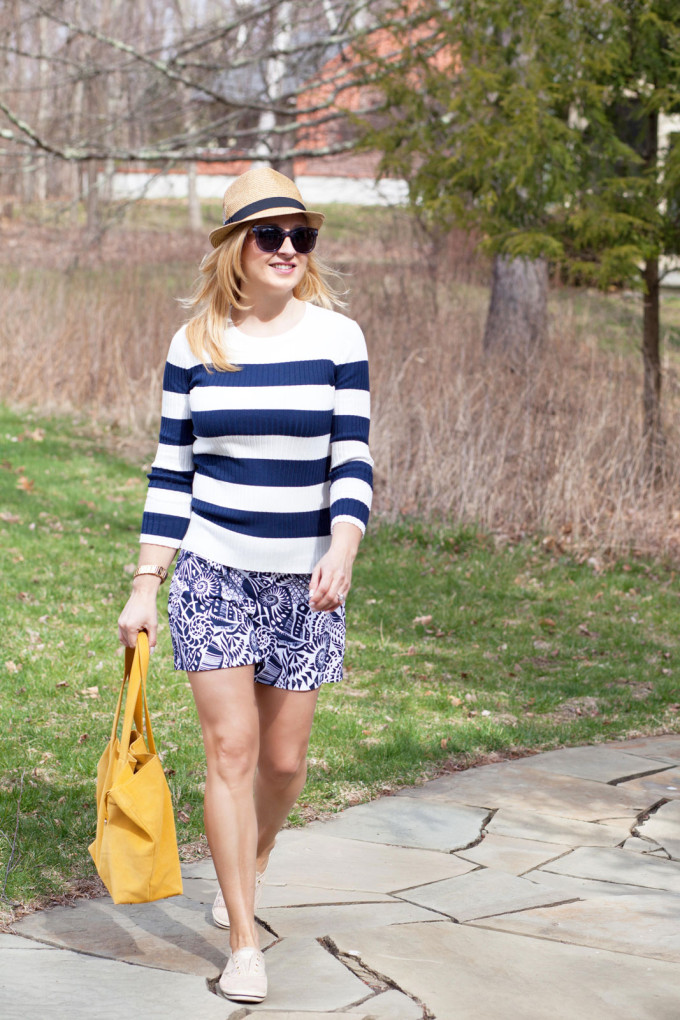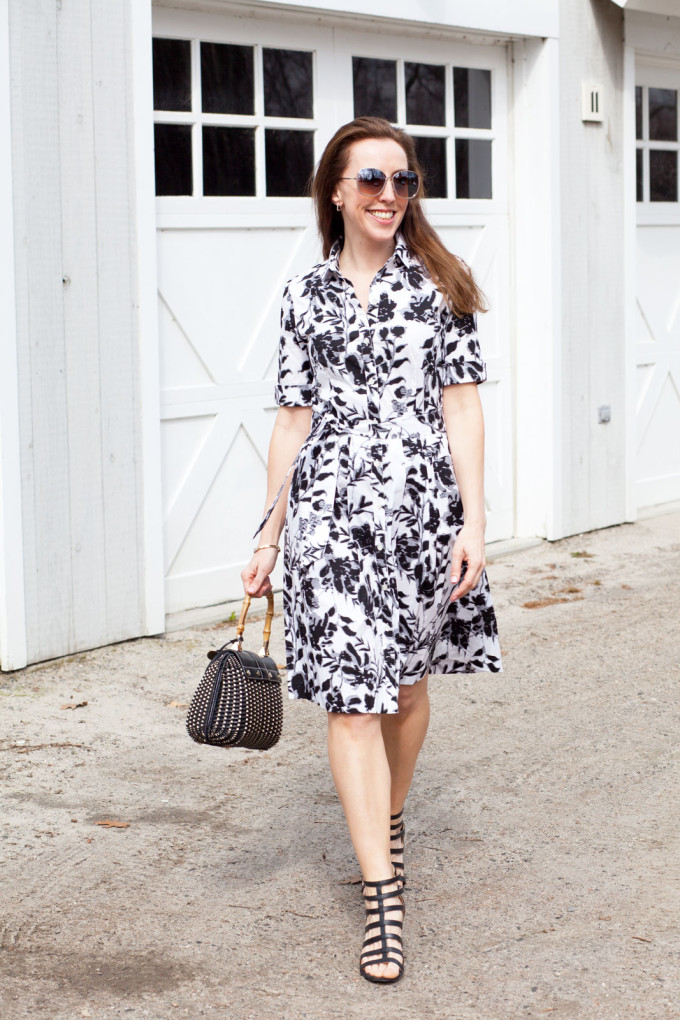 Deborah dress in inkflower          Picnic satchel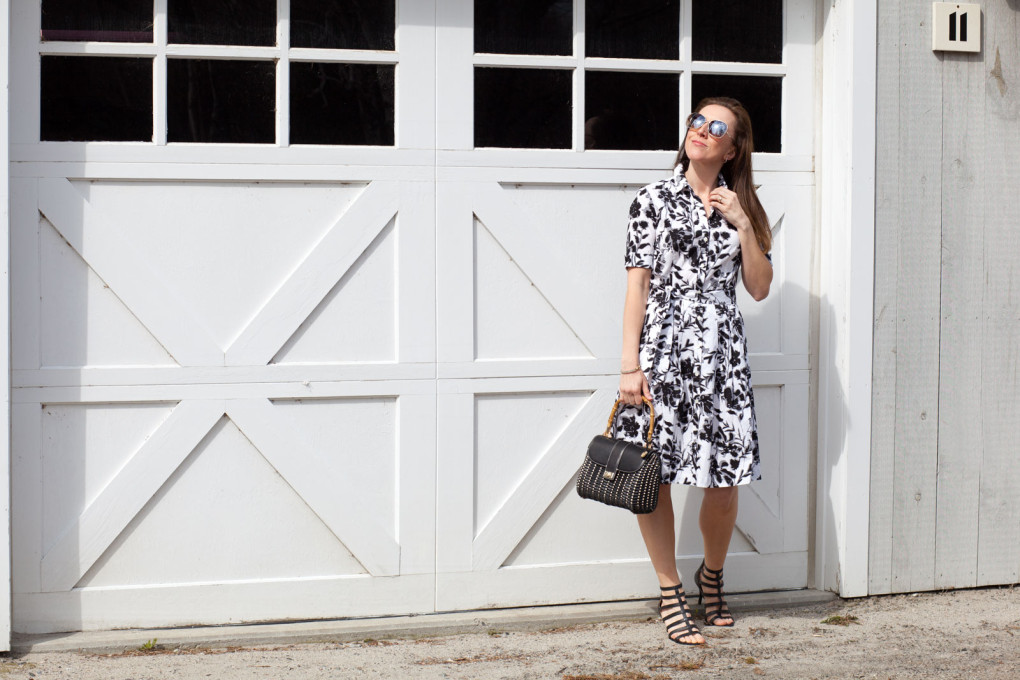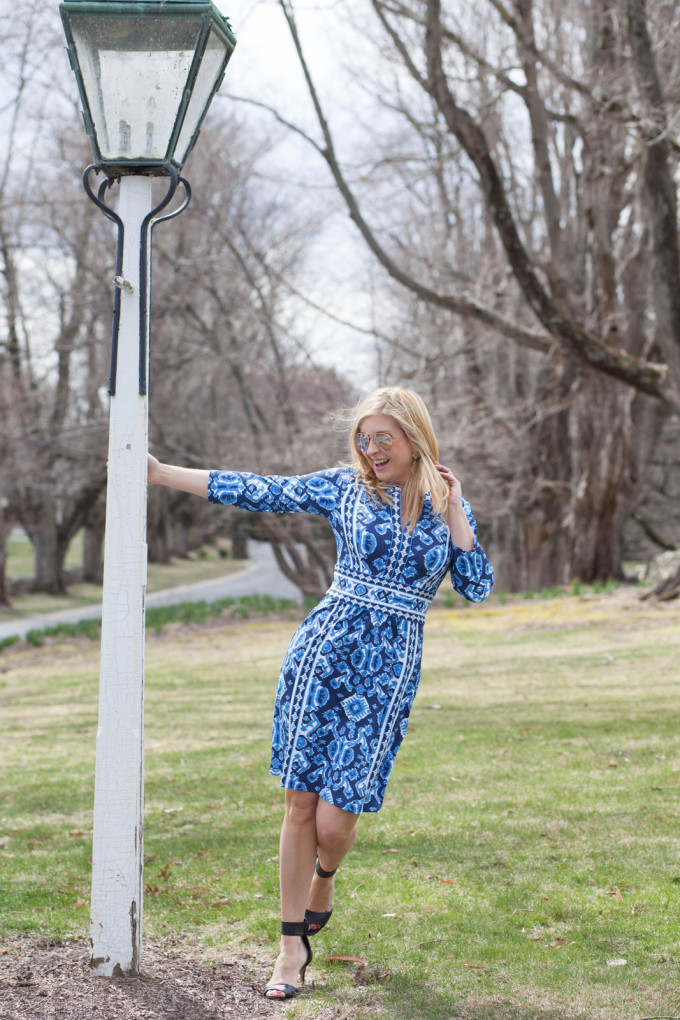 Lola dress  Stoneham denim jacket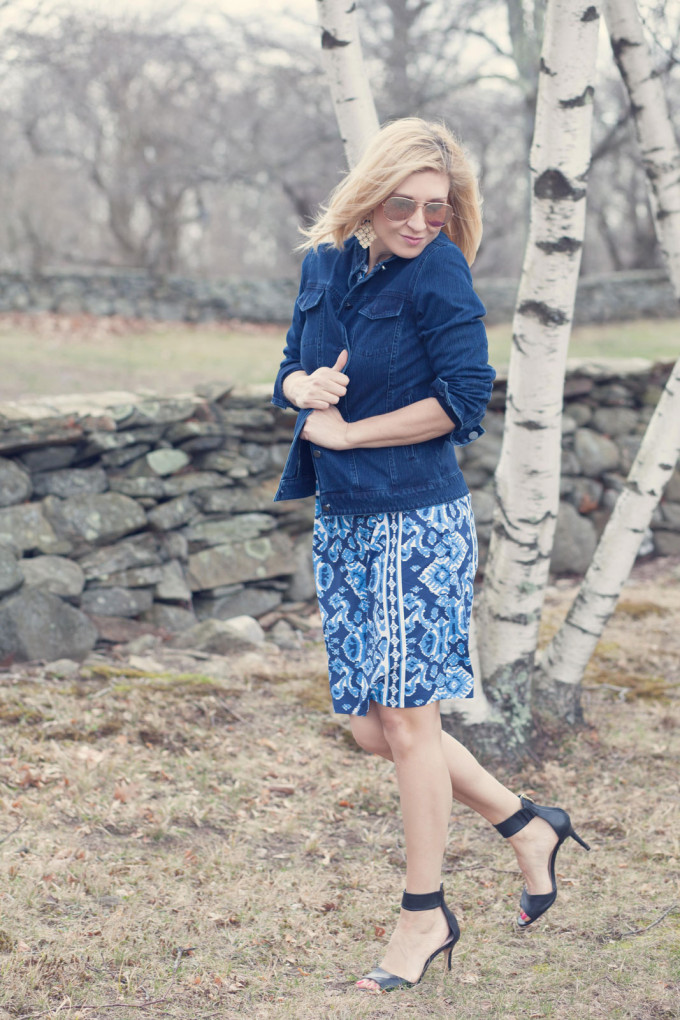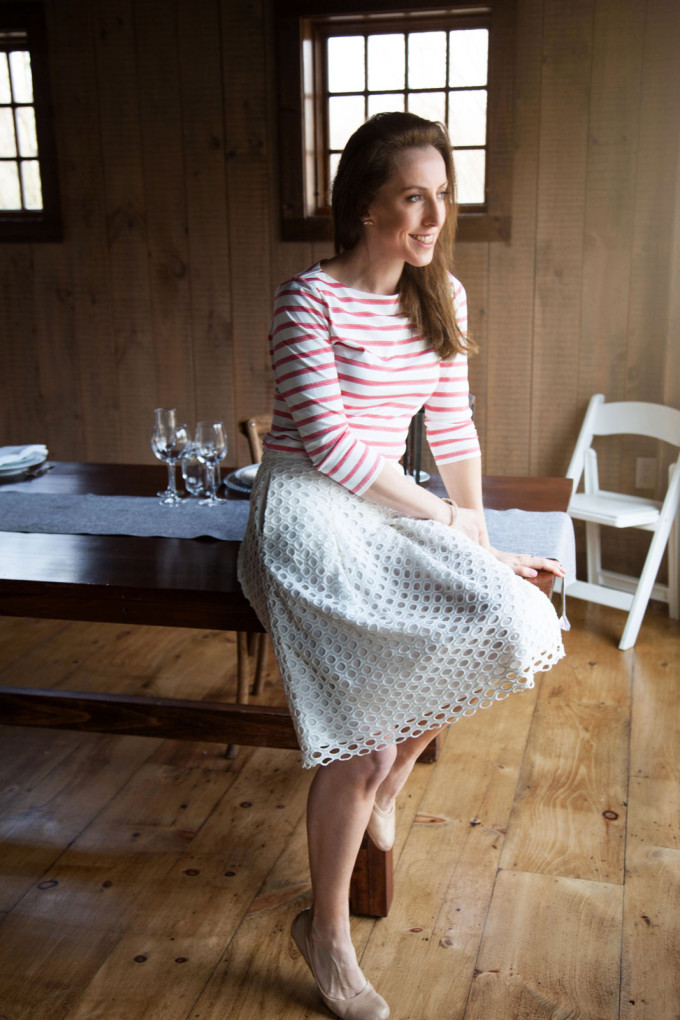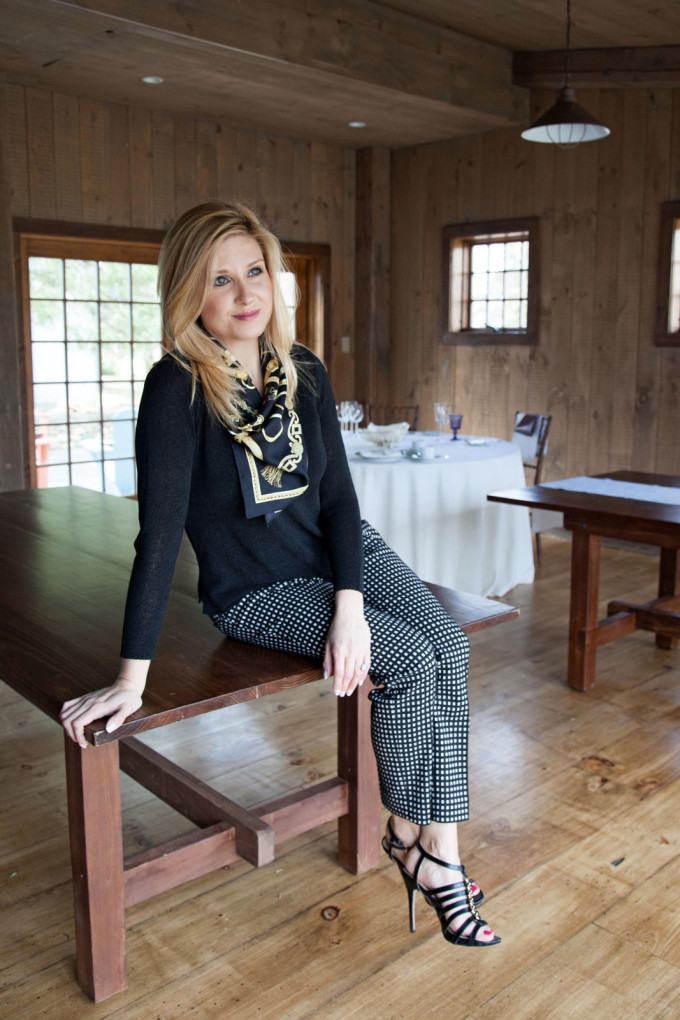 Moss sweater     Cosmo ankle pant     Silk scarf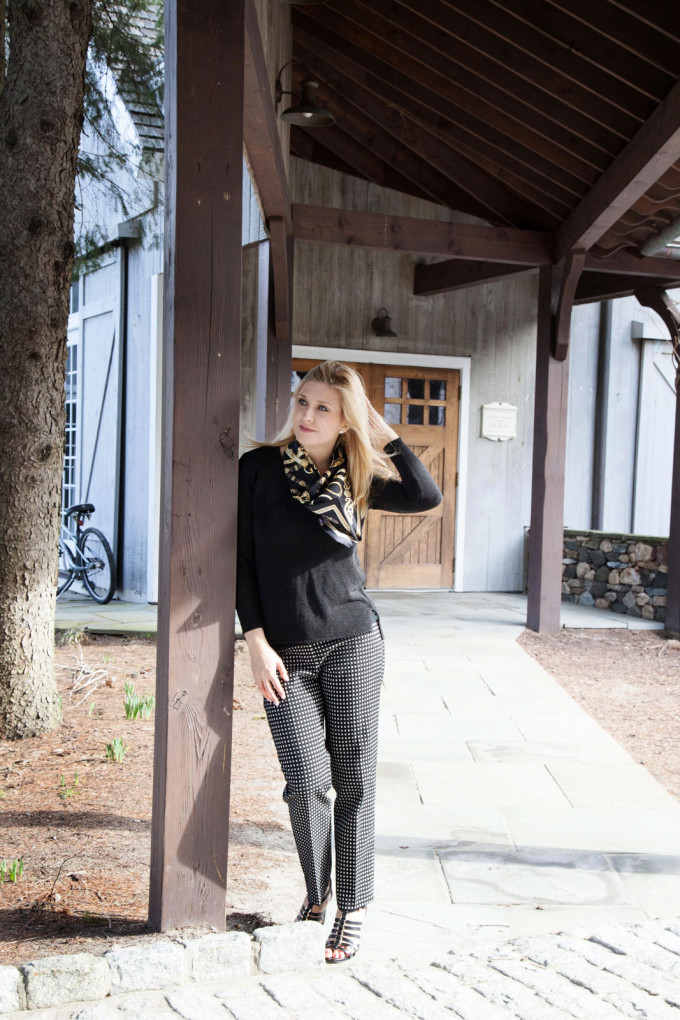 All pics are shot on location at the incredible Winvian Farm (check out our post about that amazing experience later this week!)
---
6 Bee Brook Road, Washington Depot, CT 06794
860-619-0601
Words: Beverley Canepari
Photos: Lora & Bev