Everything but flowers! Flowers are slightly obvious, but sure, get those too – he or she is worth it! For extra points, and gifts they'll want to show off on Facebook or Instagram, read on.
And for the record, we believe the first person you should love is you, so go ahead and treat yo self to one of these irresistible suggestions!
Brilliant idea: share this post with whoever you'd like to drop a massive hint…
Post sponsored by the businesses below.
Custom Leitz Leather tote
We cry, we just cry over this bespoke latigo-leather tote – it's such a thing of beauty. Eric Leitz had just finished this one when we popped over for its photoshoot. The perfect red – it makes an understated statement if that's possible. For you practical mamas out there, it's really durable English bridle leather – which means it's scratch and stain-resistant. AND, because each bag is made to order, Eric can even stamp a gold-leaf personal message to your loved one on an inside pocket. So romantic! Bags starting at $895.
Contact: Eric and Sherry to purchase your own
Leitz
bag: 917-734-5044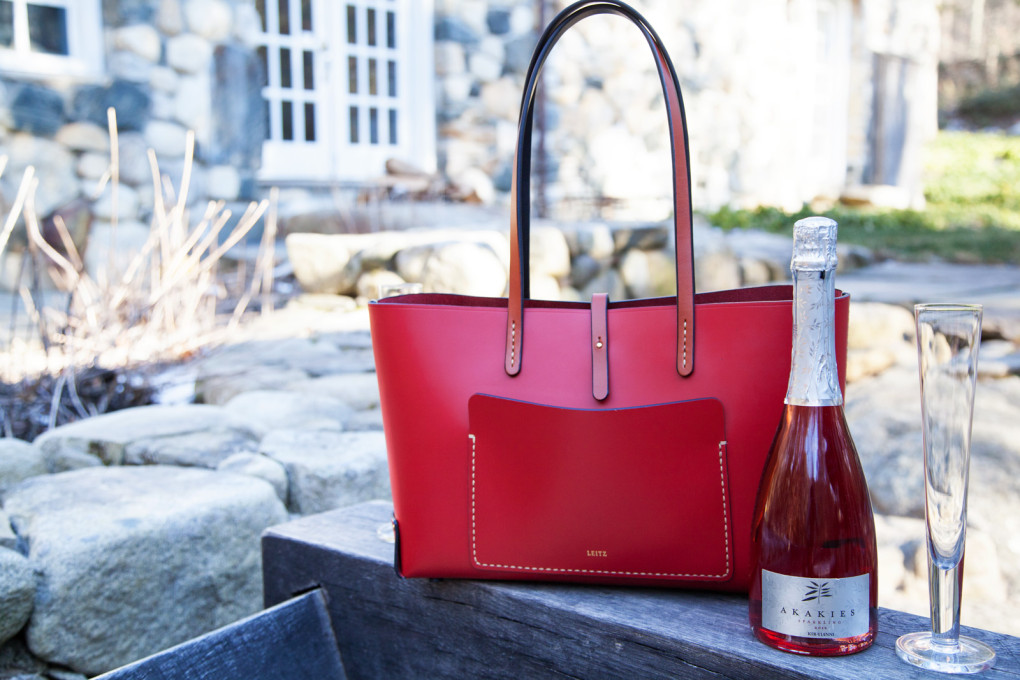 Cooking demo at The Silo Cooking School
The Silo is offering a food and wine demonstration class especially for Valentine's Day, "A Match Made In Heaven," Friday, February 12, 6:30 pm to 9:30 pm. Taught by Chef Anne McClelland, enjoy an evening learning how to prepare a wonderful five-course meal by watching, tasting, and sipping carefully paired wines. That does sound like heaven! For the person who likes "activity dates" why not surprise them with this or any of the other classes the Silo offers. They're a lot of fun (trust us, we know!). $125 per person. Pre-registration required.
Contact: 860-355-0300
Email: [email protected]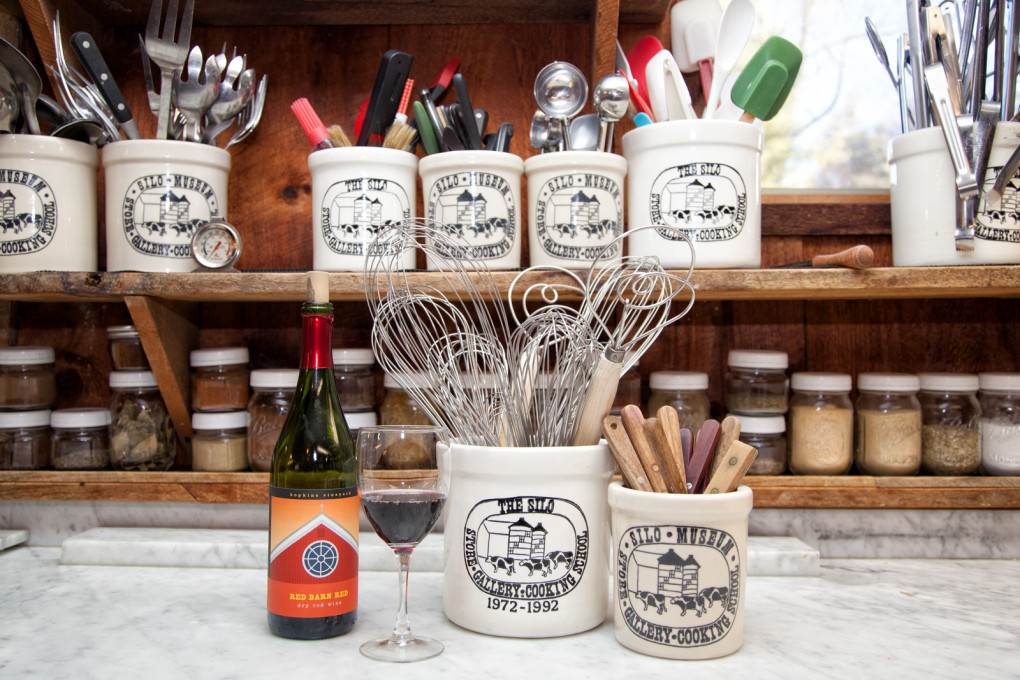 Personalized stationery from La Petite Stationer
The writing of actual notes – be it a love letter or a thank you – on beautiful, personalized stationery, well, it's just super classy. Pop into La Petite Stationer in Washington Depot (in the cutest little chalet building) and talk to Rachel about ordering some customized stationery. While you're in there, try not to be distracted by all the other perfect little items you could add to that already thoughtful gift. Oh, go on then, pick up a nice candle as well. Now you just have to choose one of La Petite Stationer's fun Valentine's day cards, ask Rachel to wrap it for you, and voila – V-Day done!
Contact: 860-619-0800
Email: [email protected]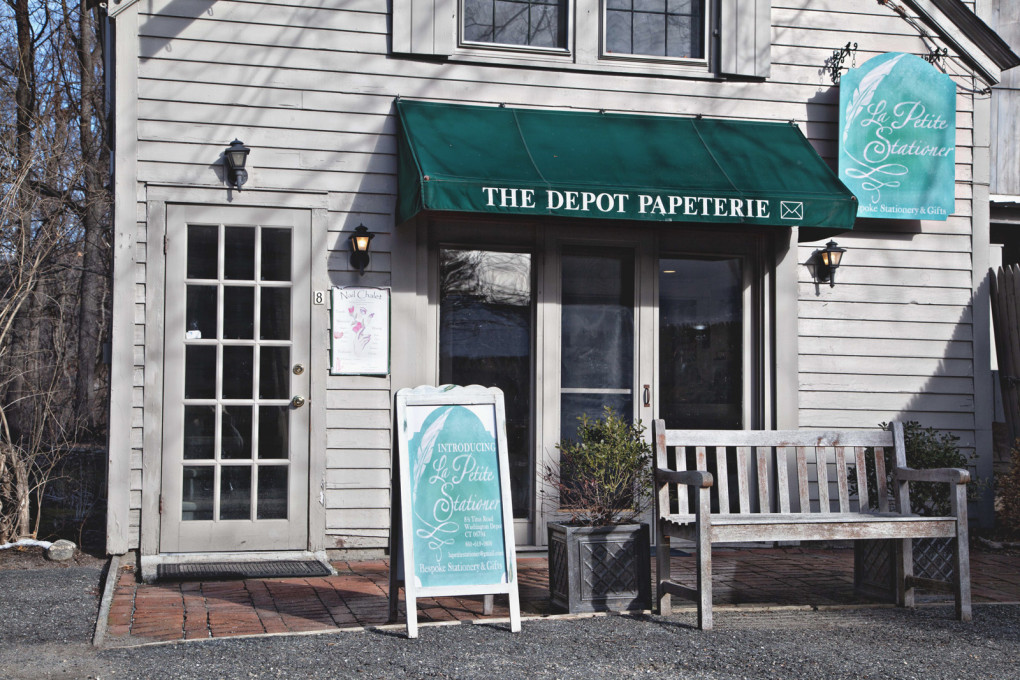 Professional photoshoot with Lora Karam!
A perfect gift for your love – or for yourself! Lora is not only Unlocking Connecticut's photographer but a glamour and beauty photographer as well. Her specialty is bringing out the natural beauty in her clients and making them feel comfortable and relaxed during their shoot (Proof below – the result of a shoot I had with Lora pre-blog!). She's offering a special discount for UL readers! She'll come to your location (or location of your choice) in Litchfield County and do a 90 minute natural light shoot for $450, which will include 15 edited digital files. Hair and makeup are additional (contact her for details). Promotion is only good if you book before Feb. 16th (shoot can be at a later date). Lora gives loads of tips to help capture her subject's best side. Give the gift that anyone would love!
Email: [email protected]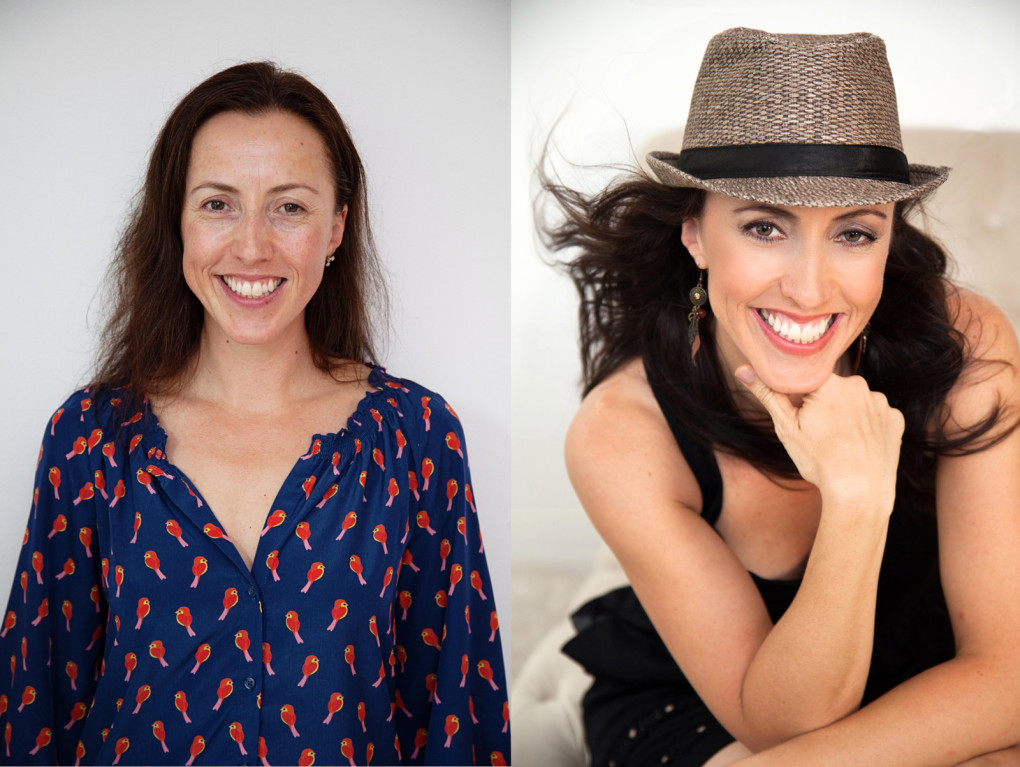 Dinner at Arethusa al tavolo in Bantam
When Chef Dan Magill asked us, "What do you think of when you think of Valentine's Day?" – Lora was quick to respond with, "Chocolate!" – she was so right! Pastry Chef James Arena brought out one of Arethusa's very special desserts, "A Trio of Chocolate – Tasting dessert,"  for us to photograph, then devour! Ah-mazing! Enjoy a five-course prix fixe dinner this Valentine's Day, culminating in one of Arethusa al tavolo's heavenly desserts. Handmade truffles and bonbons made in-house, scattered around 3 mini chocolate tasting desserts, sprinkled with gold-leaf and flower petals – romantic! It'll be a good date, trust us. Book now – space is limited!
Contact: 860-567-0043
Email: [email protected]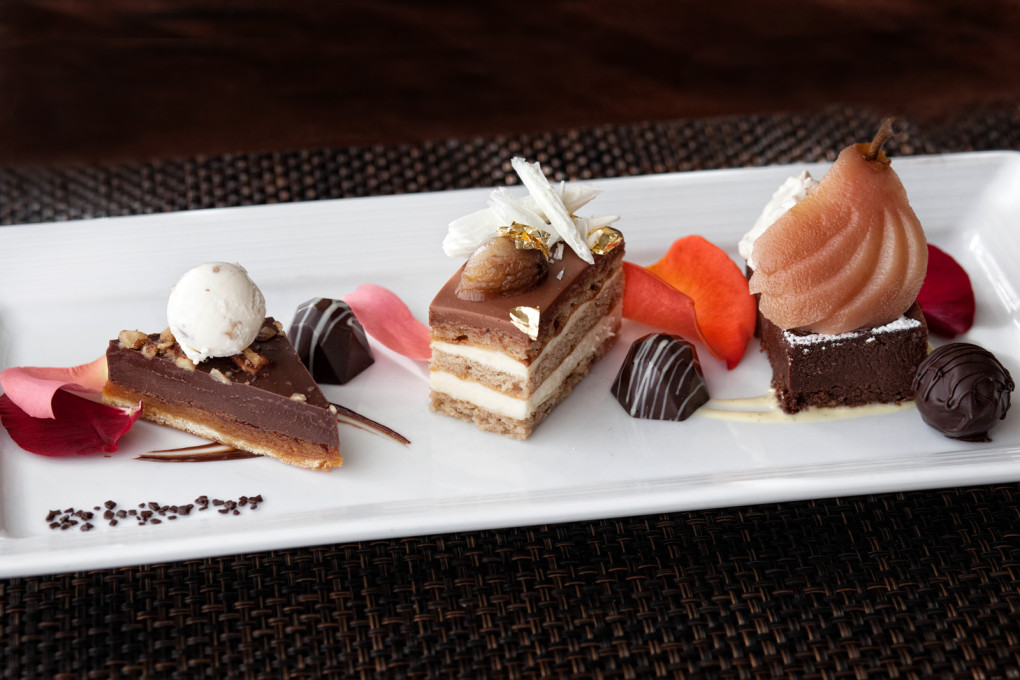 Jennifer Sabella – Commissioned oil painting
Have your loved one's home, favorite landscape, or pet, captured in an abstract, oil on canvas painting, by Litchfield County's talented artist, Jennifer Sabella. Such a meaningful gift that will be treasured forever, we're sure! Jennifer's art has been shown locally and all over the world. Paintings take 10 days to 2 weeks to complete. Prices start from $275.
Contact: 203-979-3186
Email: [email protected]
Instagram:www.instagram.com/jennifer_sabella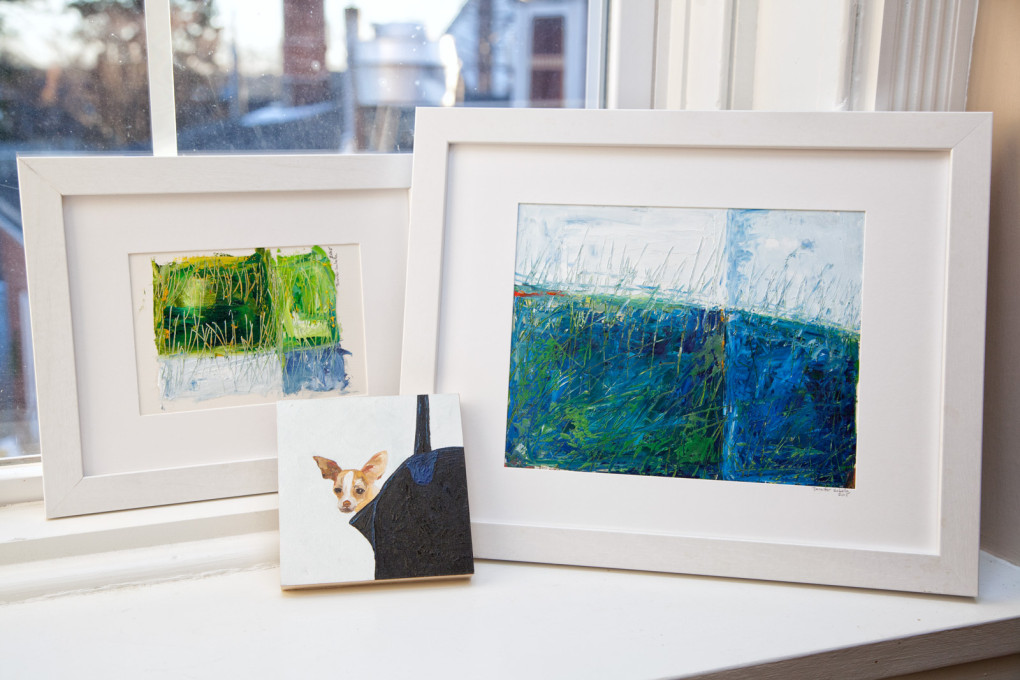 Om Yoga and Wellness – 3 sessions of private or semi-private yoga, or reflexology
A "sweetheart" of a deal that includes three one-hour sessions for $100.  You can choose from private yoga or meditation (as a duo or solo) or three reflexology sessions, for the ultimate in mind-body balance and relaxation. 
When we went to visit Jennifer at Om Yoga and Wellness (New Milford) to capture a shot for this post, she was smart – she had our shoes off within seconds, allowing us to sample just what reflexology is all about. She had me at the first squeeze, knowing just the right spot and just the right pressure. Imagining an entire hour of such bliss is almost too much, but not really. Reflexology activates what is sluggish and calms what is overactive in your body, along with so many other healing benefits. What a perfect gift. Ahhhhhh…
Contact: 845-214-7114
Email: [email protected]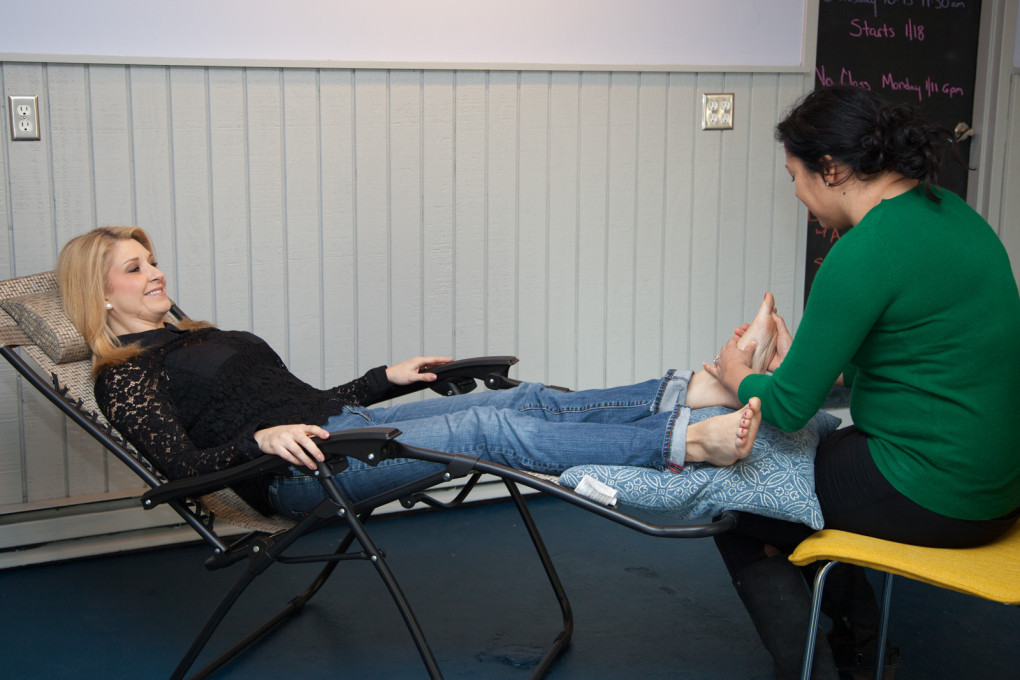 Custom order or buy directly from Steinen Jewelry's awesome website; a Steinen necklace, bracelet, or pair of earrings is distinctive and truly special.
Steinen's name means stone in Icelandic, so her business of making gorgeous jewelry from gemstones, prehistoric mollusk fossils, wood, and horn, all thoughtfully sourced – well, it was meant to be. Steinen uses her skills to make beautiful offerings for others to be drawn to. Email her to get exactly what you want for your loved one.
Contact: 203-228-1897
Email: [email protected]/Instagram
Also sold at the Bodhi Tree Gallery in Litchfield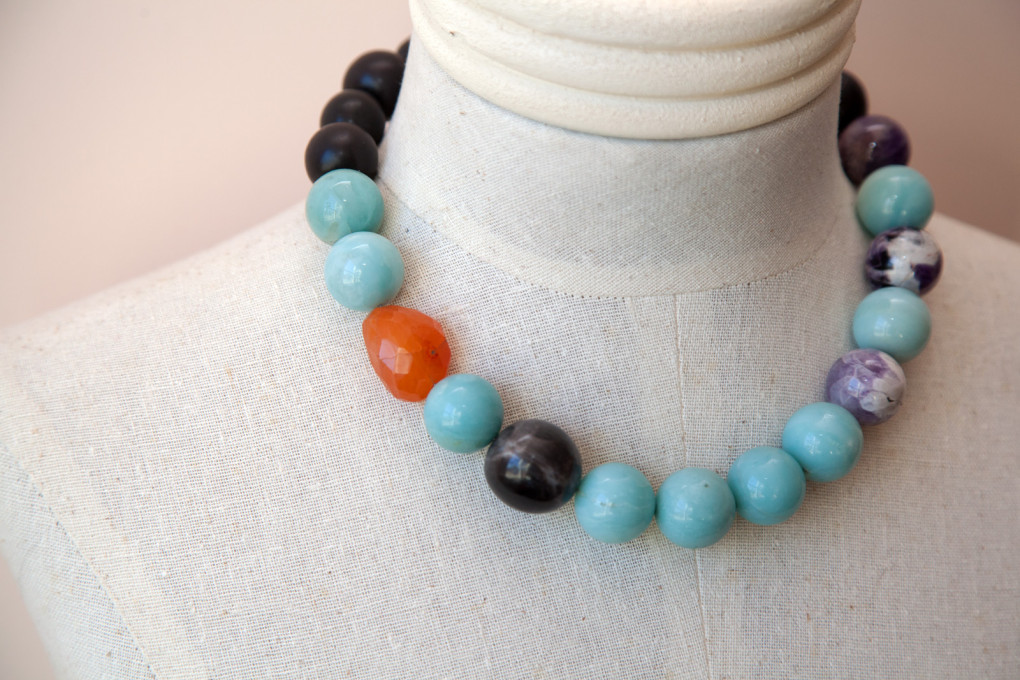 Sunset Meadow Vineyards – wine tasting or special Valentine's Day dinner
How about a wine and chocolate tasting at Sunset Meadow Vineyards in Goshen? Only $18 per person, choose from red or white and enjoy 5 SMV wines paired with 5 chocolates, blended especially by Fascia's Chocolates. Stand near the roaring fire, look out at the snowy fields, and enjoy. Of course, we had to have a quick sample, and we can't wait to head back in the spring for a thorough visit! Sunset Meadow Vineyards is also offering a fixed price Valentine's Dinner (which looks amazing) – seating is limited, so contact them ASAP!
Contact: 860-201-4654
Email: [email protected]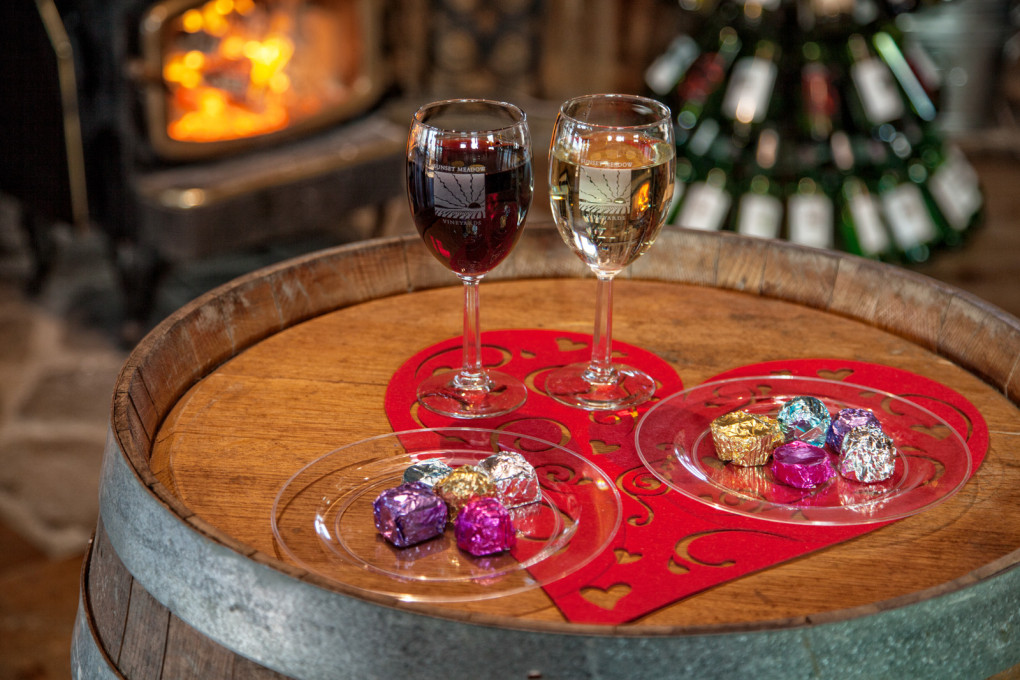 The Spa at Litchfield Hills – Cloud 9 package
The Spa at Litchfield Hills is a full-service day spa and salon. The "Cloud 9" package consists of a one-hour Swedish massage with Shea butter, customized signature facial, manicure and pedicure, and spa lunch provided by The Village Restaurant in Litchfield (package costs $325). We can't think of anything that can quite compare to 4.5 hours of blissful, relaxing spa time unless it's the 6.5 hour, "A Day in the Hills" package! Let's face it, any denomination gift certificate for The Spa at Litchfield Hills will be well received!
Contact: 860-567-8575
Email: [email protected]
---
Tell these fabulous businesses we sent you.
Words: Beverley Canepari
Pics: Lora Karam