Arethusa a mano, a coffee shop and bakery is super farm-barn-modern-chic! White washed walls and a vaulted ceiling, exposed black girders, and a wall of black and white cow photos. Coffee on tap and neat rows of Arethusa dairy farm milk, bagels, pastries, and sandwiches – the entire aesthetic screams the good taste of Arethusa!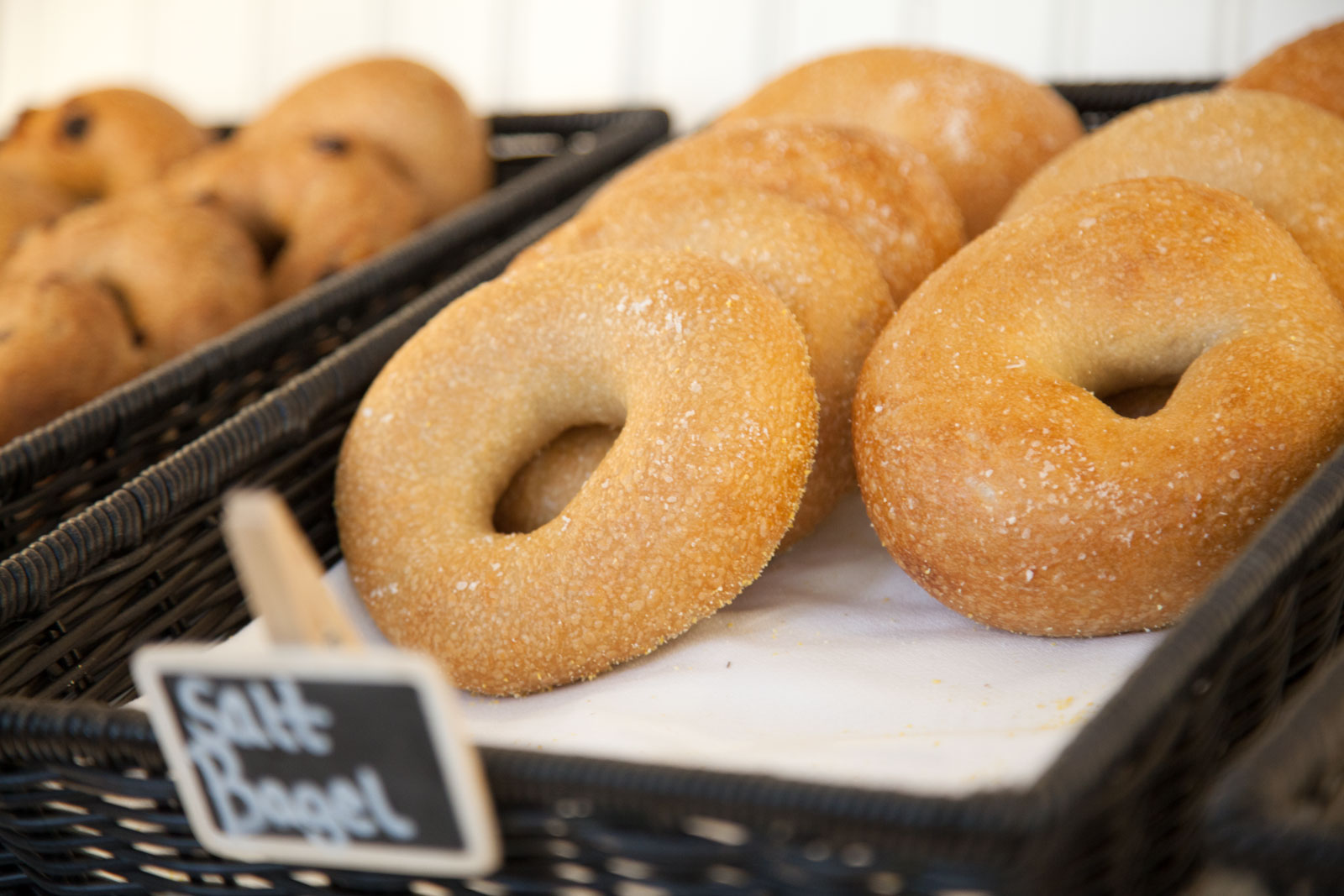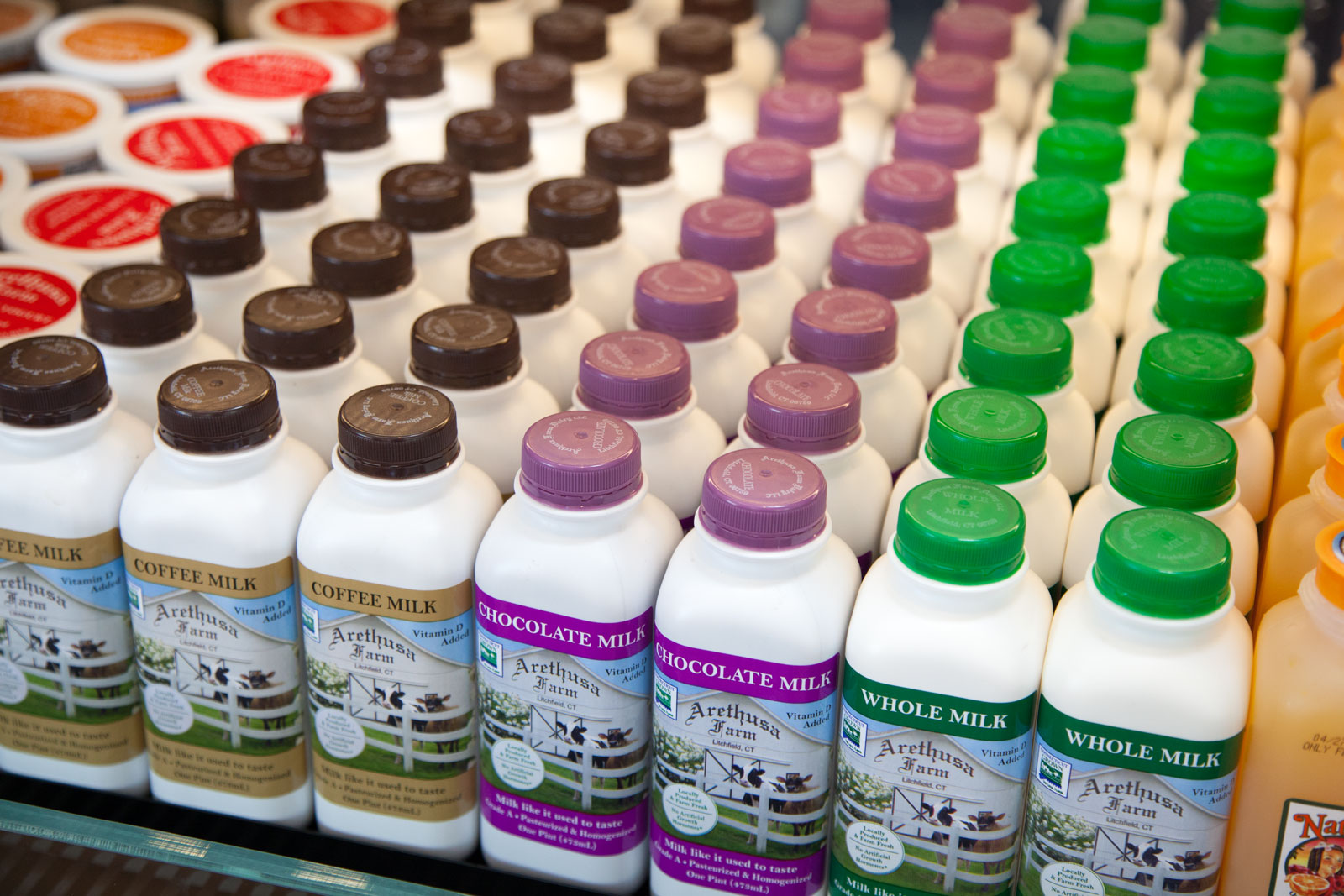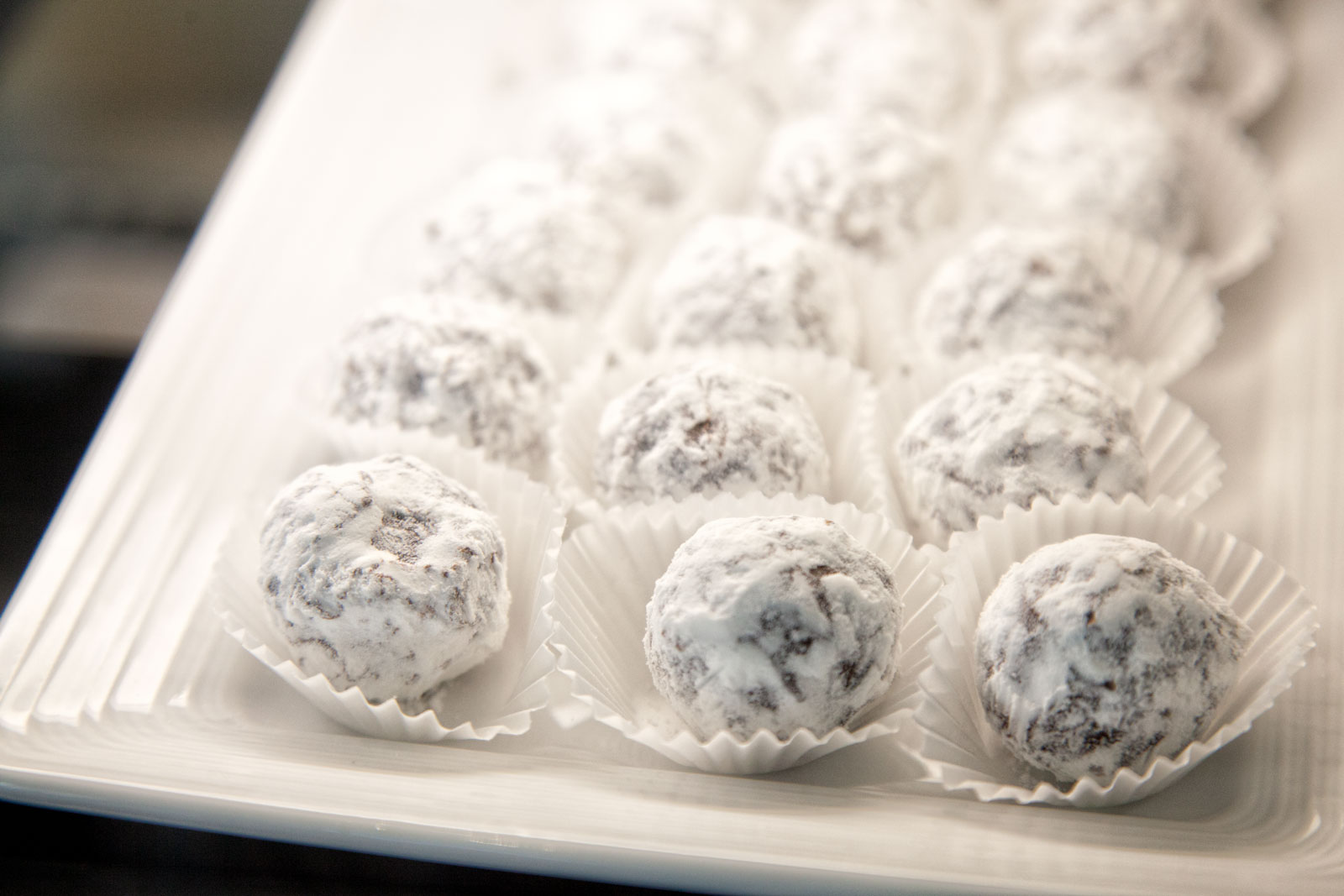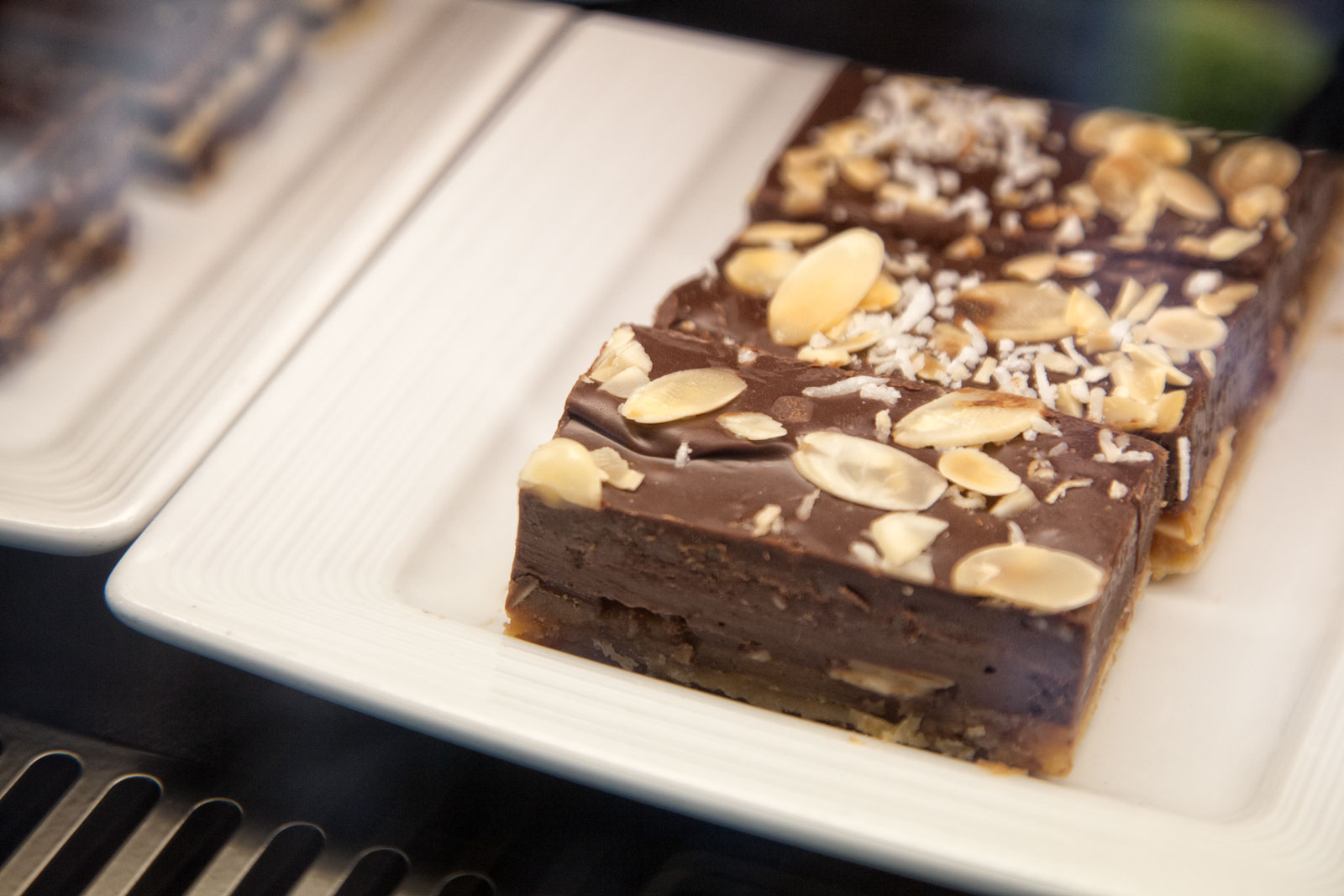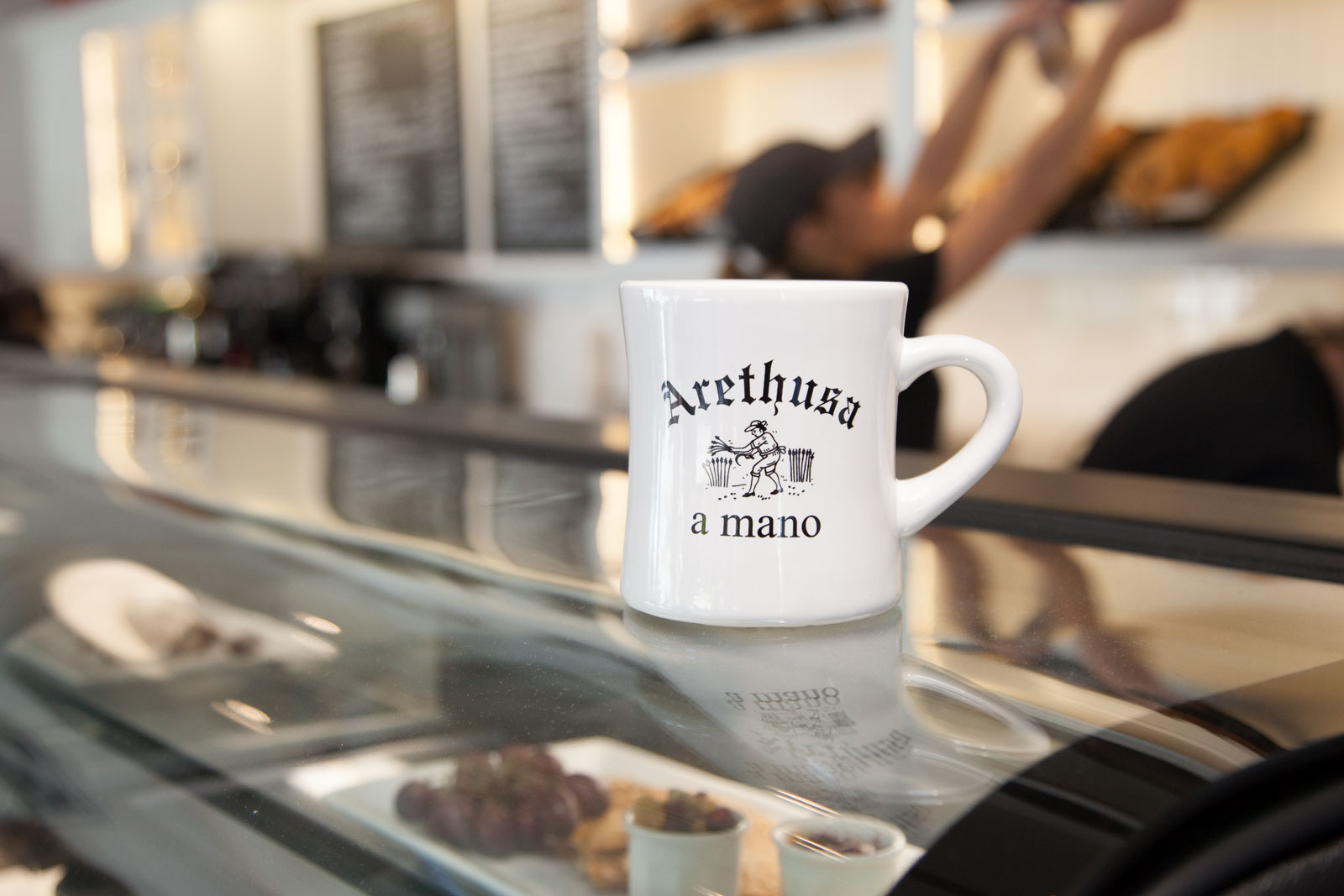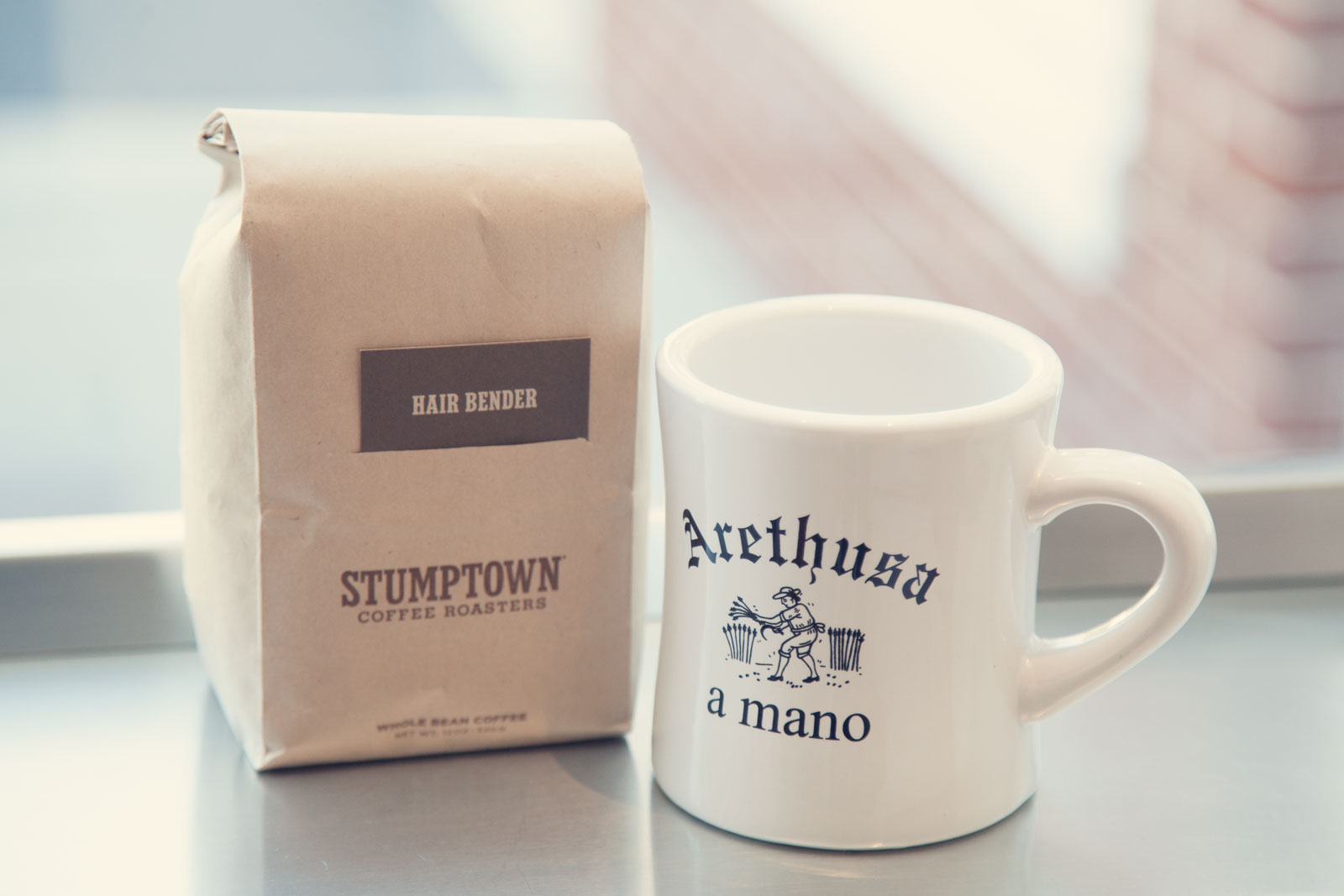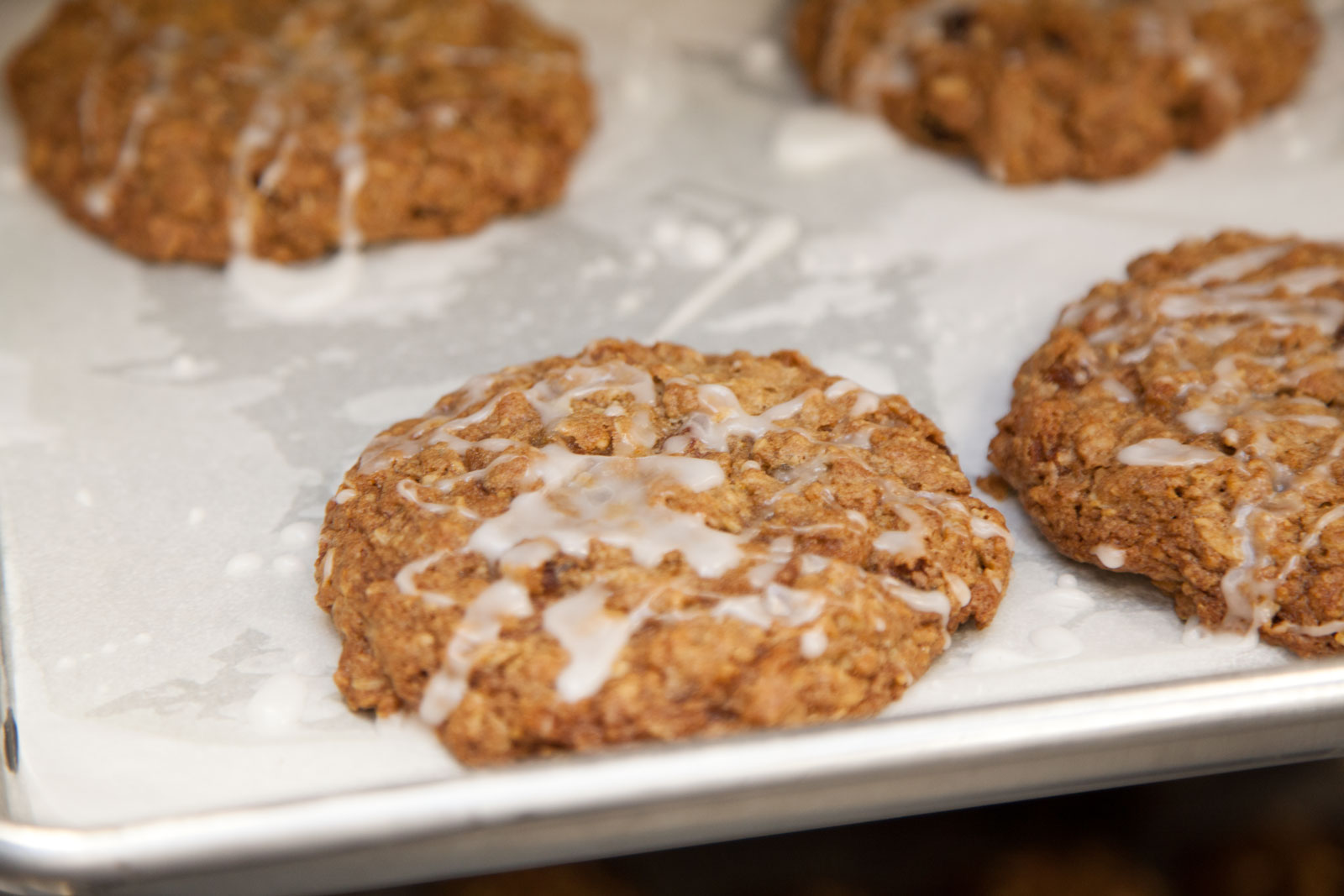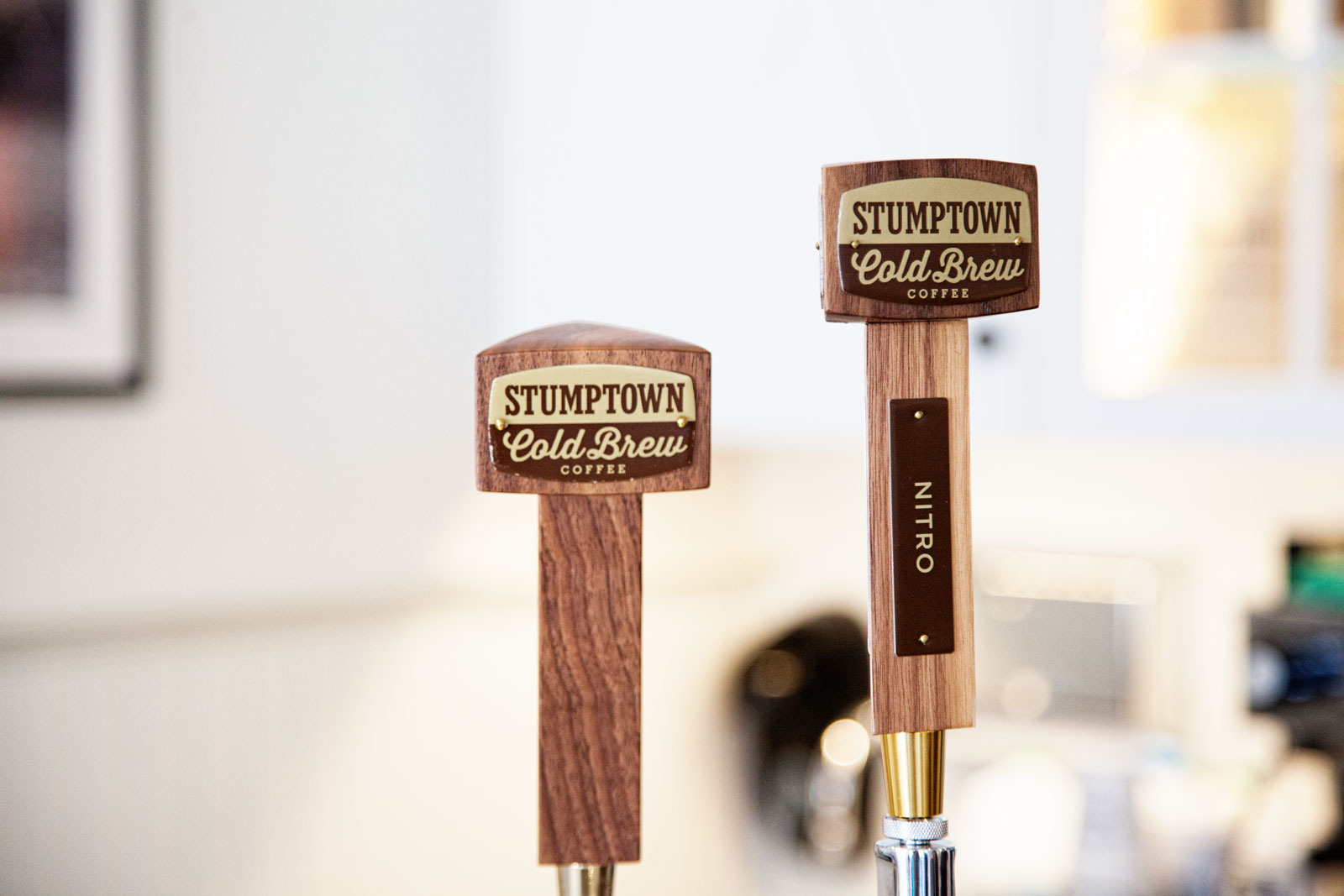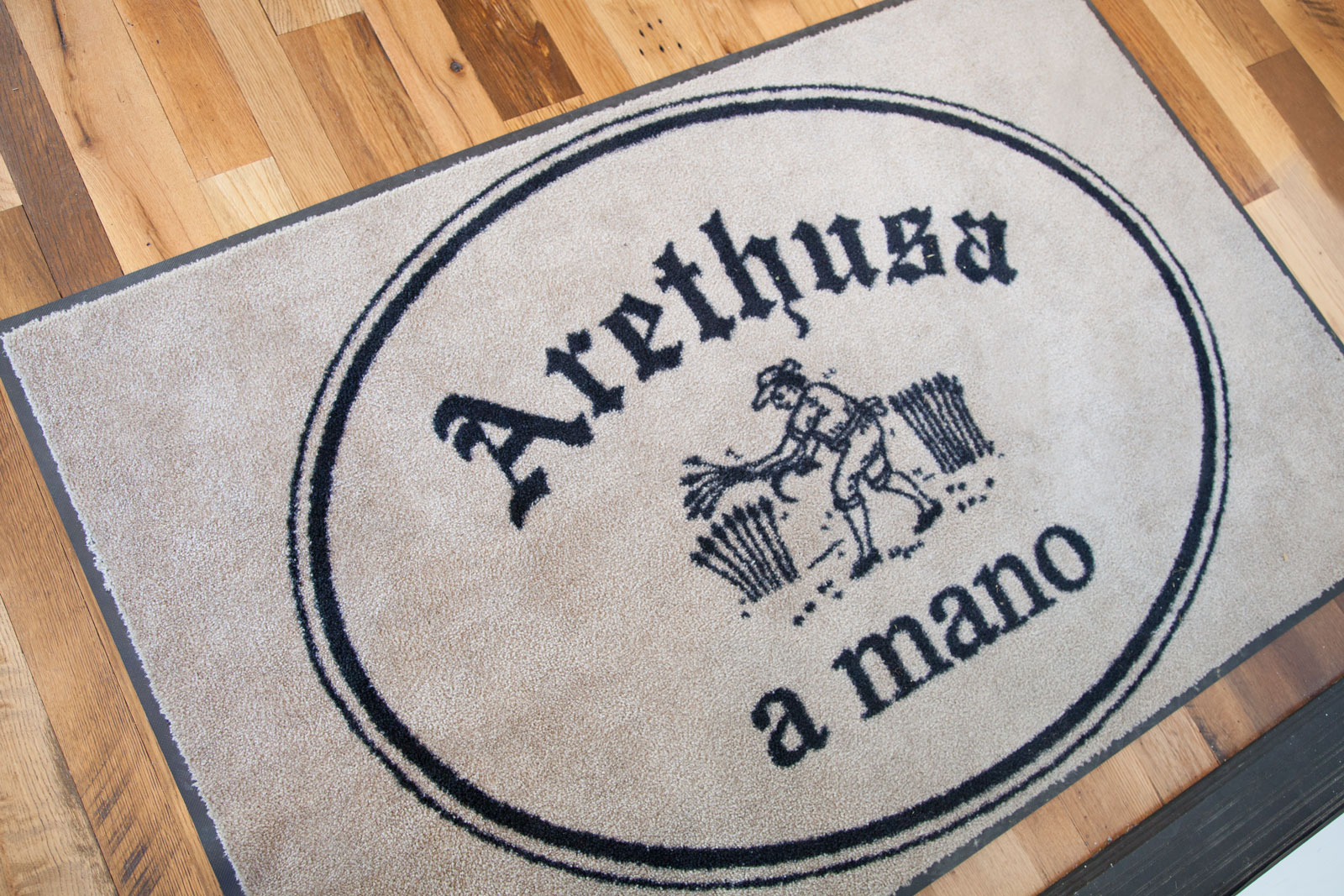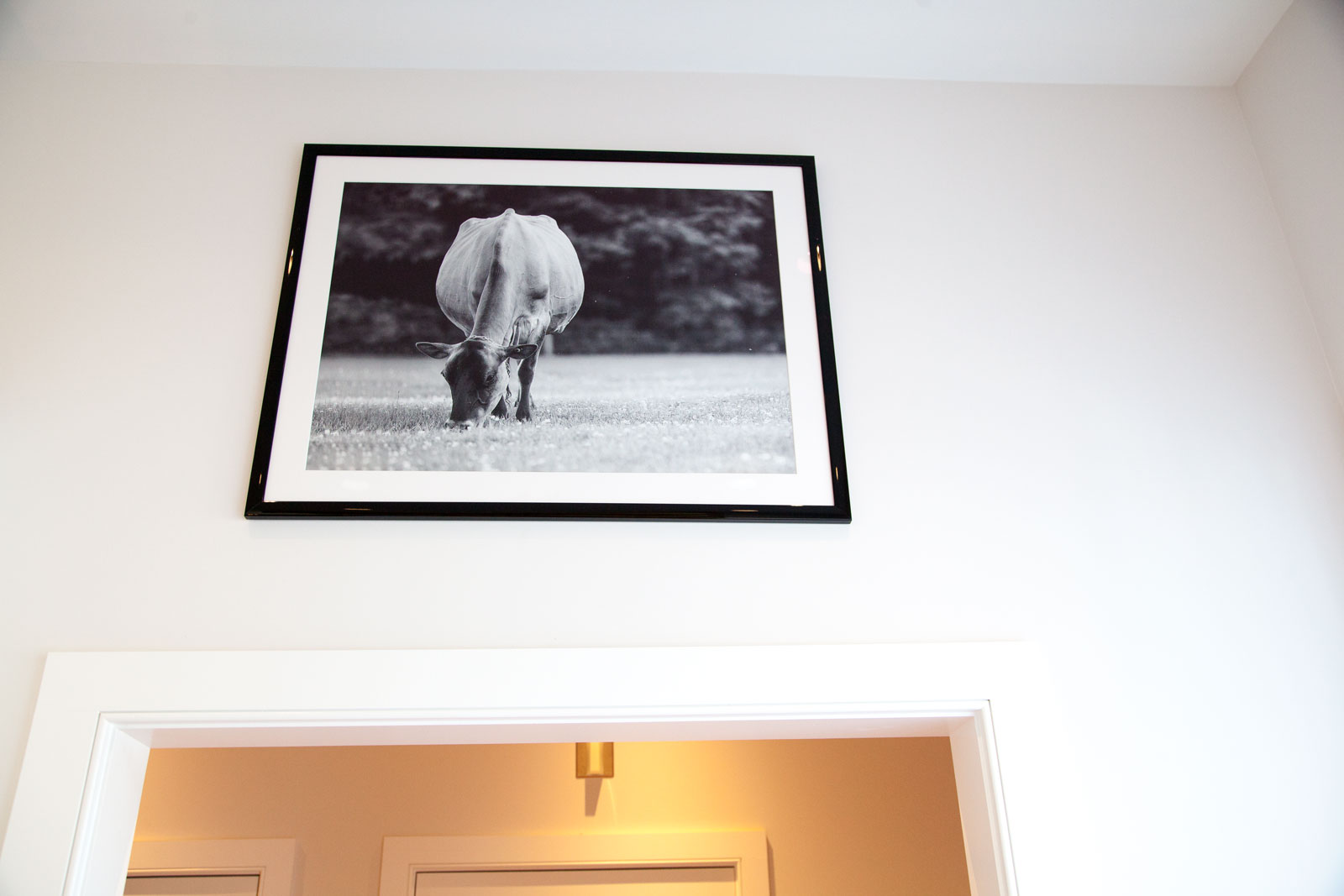 Arethusa a mano = a yummo
In case you haven't had a chance to get there yet, come with us…we'll show you around!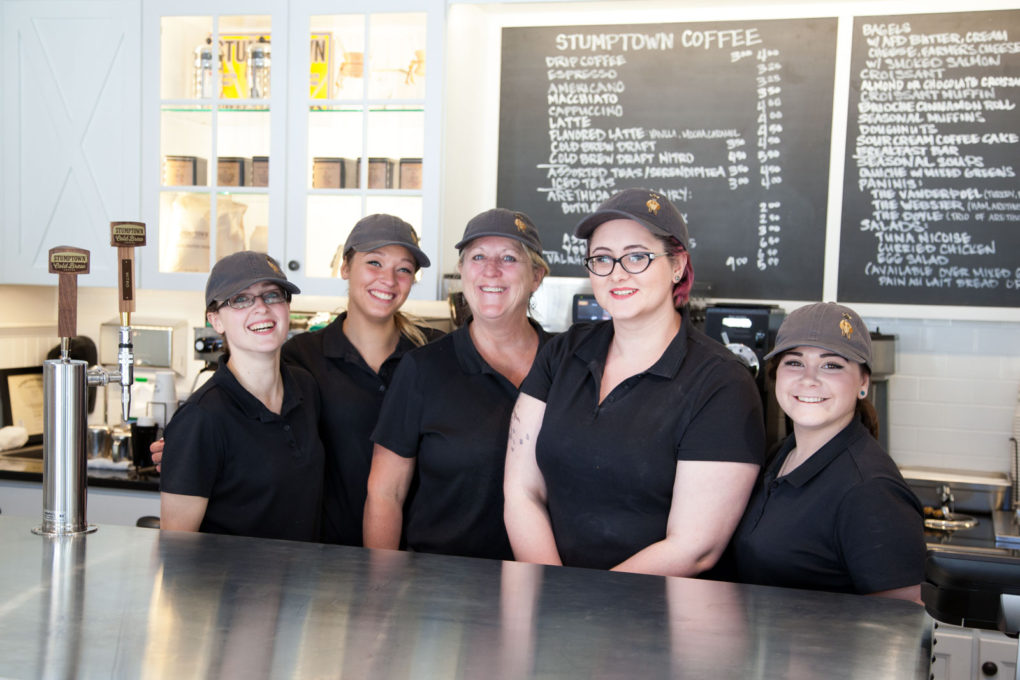 "Good morning, welcome to a mano!"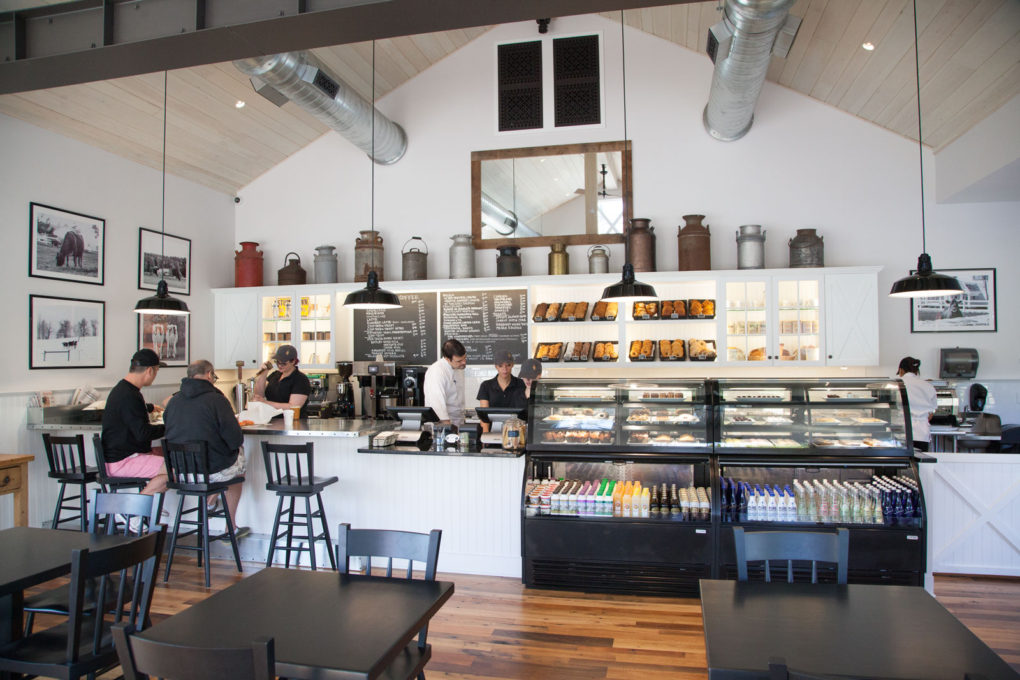 Stumptown Coffee has finally made its way to LC, thanks to Executive Chef Dan McGill and his tenacious ways (more on that story later)…
Nitro, pls
We went for the cold brew draft NITRO – a) because it was early in the morning and b) because they told us it's fun to watch "settle" just like a Guinness. It was, we even videoed it.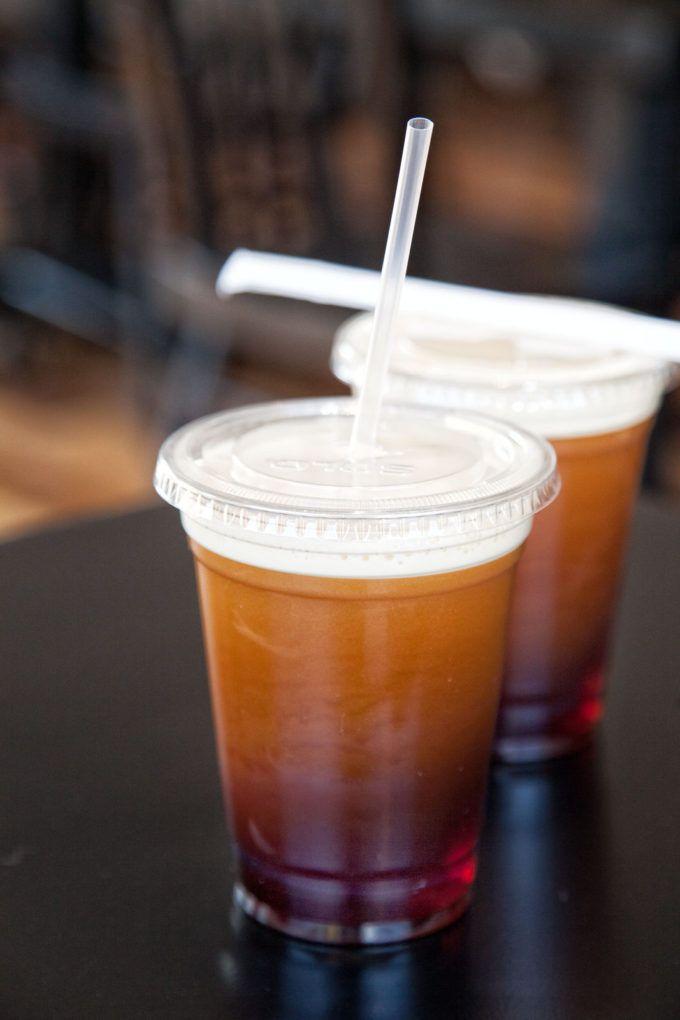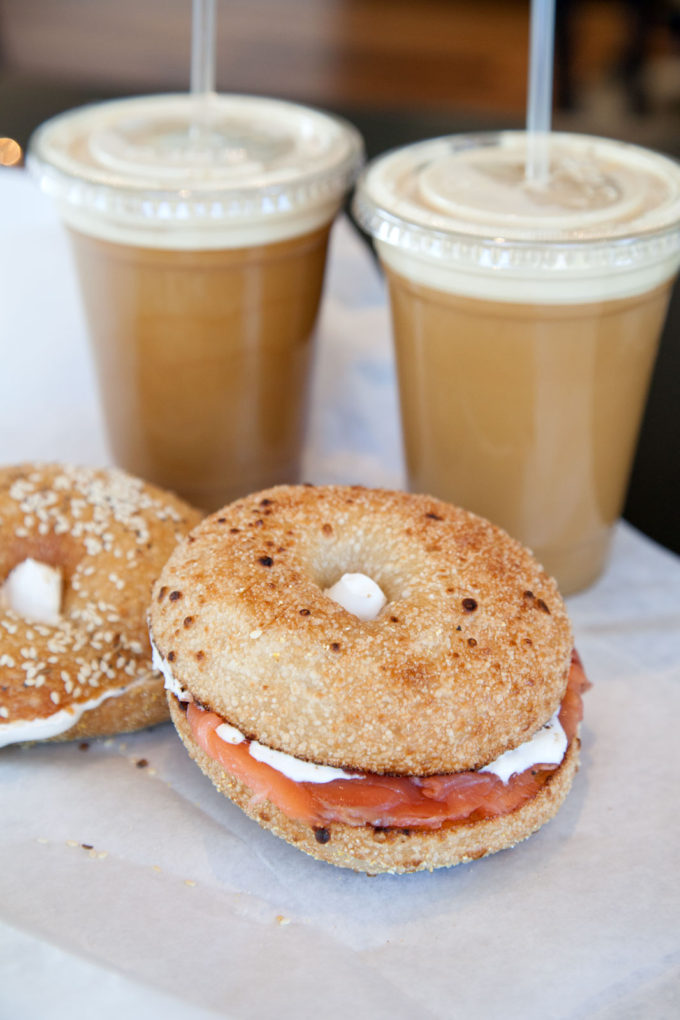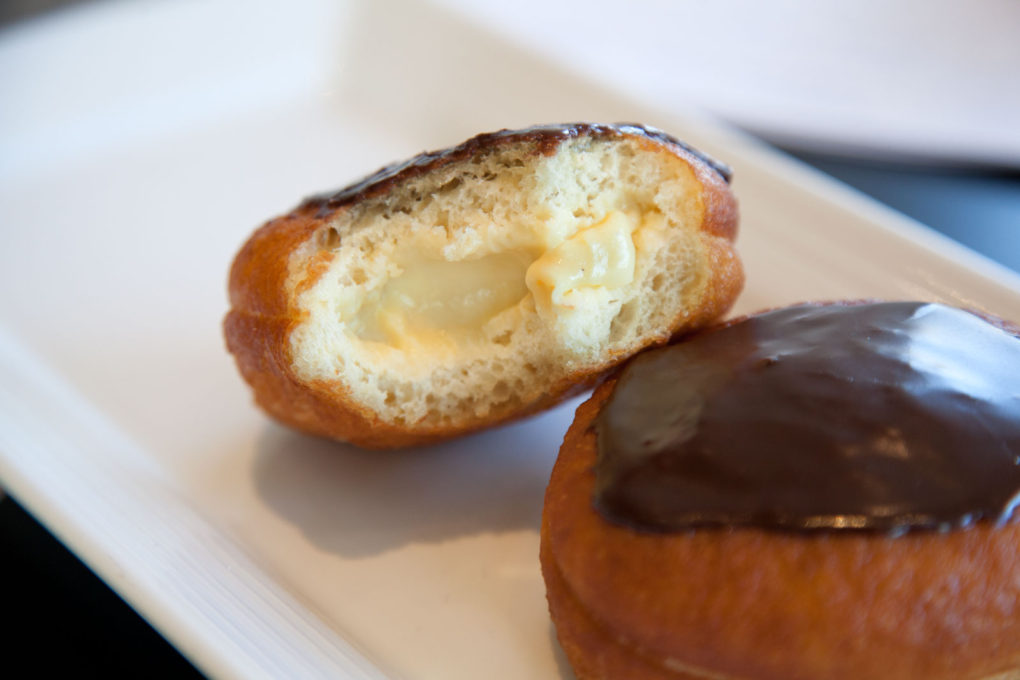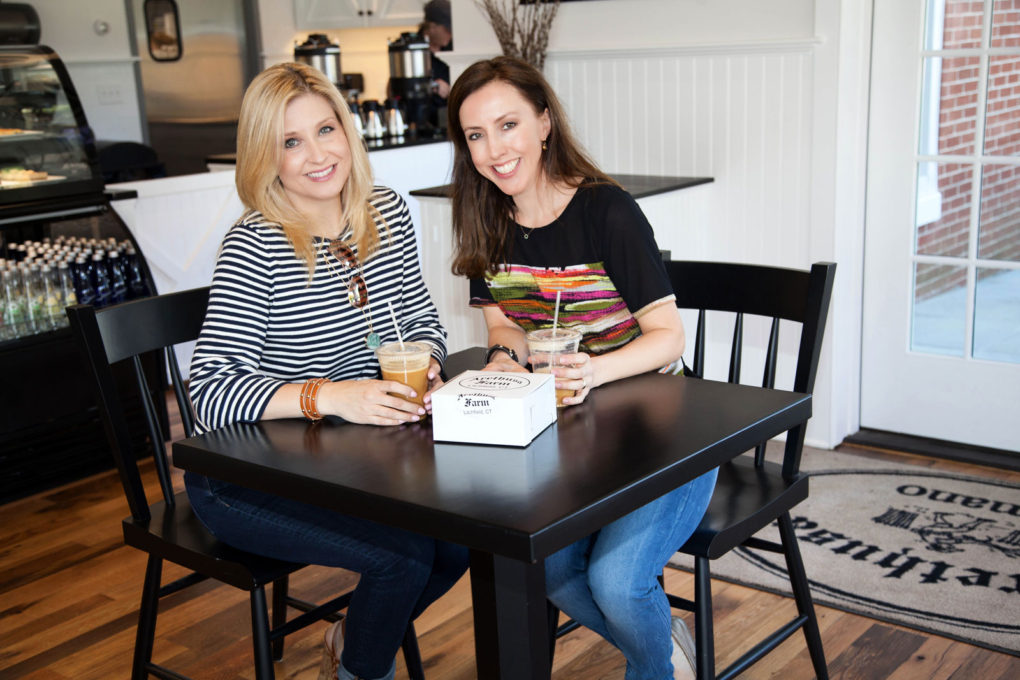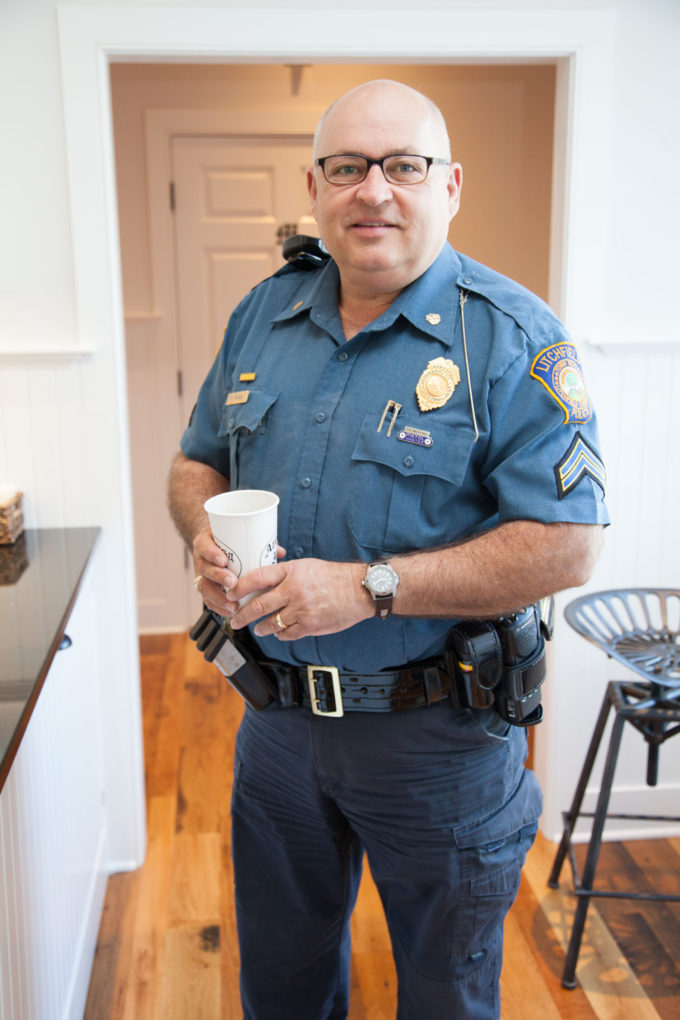 Stumptown Coffee
Stumptown Coffee got this officer's seal of approval, telling us that we'll enjoy it, "It's nice and smooth."
After fueling up on "crispy on the outside, chewy on the inside" amazing Bantam bagels, AND Bantam Creams (a mano's version of the Boston Cream, and in my opinion way better than any Boston Cream I've ever eaten), we followed Chef Dan McGill and Pastry Chef James Arena into the kitchen to ask some UL Q's.
They invited us into the kitchen, don't worry 🙂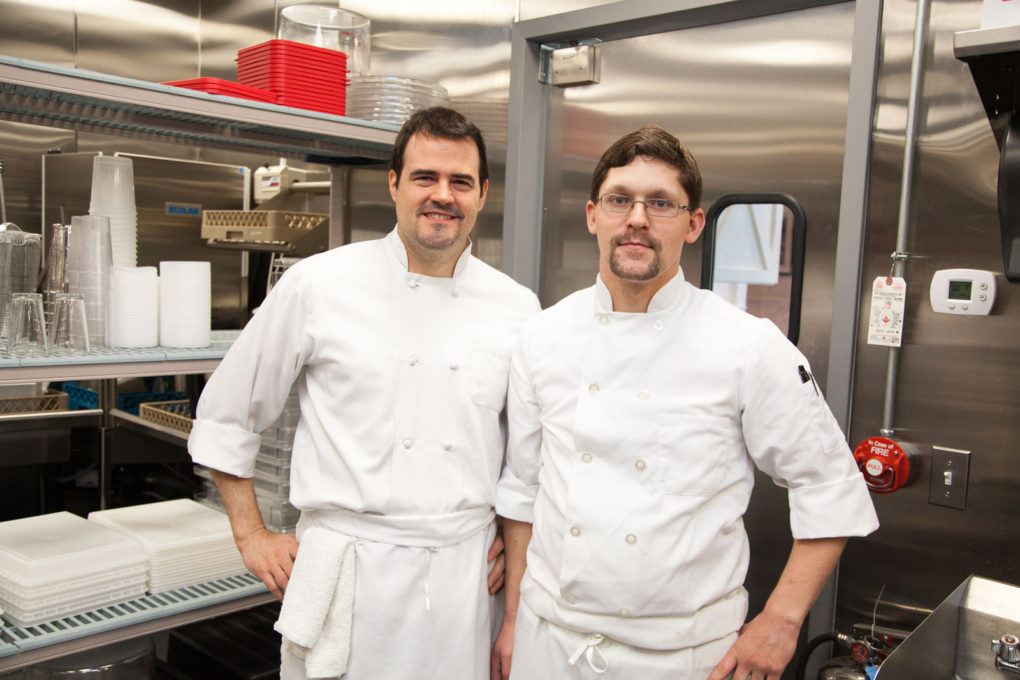 Chef Dan McGill and Pastry Chef James Arena
You and James work across the road at Arethusa al Tavolo as well, how are you doing both?
We open at 7 and finish at midnight across the road. We're doing all nighters for now. We'll sleep sometime…
What are the hottest selling items so far…in your one day of being open?
Bagels are selling really well, and the croissants. We sold out of croissants yesterday.
A mano – "made by hand", is everything made here?
"Yes, everything is made here." [he shows us the bagel kettle, so we can confirm that the bagels are indeed made here] Everyone says that NY bagels are the best because of the water in NY, so I just took pails out of the Bantam River. The bagels taste really good [laughs]…
Are you getting commuters, people coming in for a casual breakfast…who do you expect your customers will be?
We might open earlier, at 6 am, so that early morning contractors can come in and get their cup of coffee. Lots of locals and people in the area stopped by yesterday. The place has been under construction for over a year, people thought we were probably building the Taj Mahal in here..so lots of people are stopping in to see.
There's something for everybody, from a cup of coffee to a sandwich, to any kind of baked good you can imagine. We even have desserts and treats, truffles and macaroons.
Will the menu be changed up a lot?
Soups are going to be changing with the seasons. Baked goods, we're using a lot of strawberry and rhubarb, because that's what's in season right now. As the summer kicks in we'll start doing peach things. It all rotates with the season the same way the restaurant does.
Is there free wifi here?
Yes!
Phew!
Tell us the deal with Stumptown Coffee, the coffee you're serving here.
Stumptown is a roaster that started in Portland, OR and they gradually gravitated to the east coast. They have a huge roaster from the 1950s in Redhook, Brooklyn that they roast their beans. They told me no 4 times, Bantam was too far and it wasn't going to happen, but, I imposed my will, begged and pleaded and finally got them to agree. One of the requirements was that we had to have a reverse osmosis machine for the water for the cappuccinos. It extracts everything out of the water except H2o, and then you dial back in the nutrients and minerals that you want in your cup of coffee.
Five of us here had to go down to Brooklyn to take a class, to learn how to make coffee the Stumptown way, which is a lot different from other coffee places. It was so in-depth, these guys are passionate and dedicated about their coffee. We learned so much. It's going to be a perfect marriage, what we stand for at Arethusa and what they stand for in the coffee world, it's a match made in heaven.
Cold brew coffee is super hot right now. It's not iced-coffee, which is hot coffee cooled down and served over ice. Cold brew coffee has never actually been heated, it's cold extracted, so it has a lot smoother flavor. You don't get the bitterness that you sometimes get with iced coffee. We have it on tap and in bottles. Draft coffee. The nitro coffee cascades like a Guinness. It's awesome.
Why are bananas on trays?
So that when they start ripening and getting soft, they don't bruise each other.
Ok then, and that concludes the interview.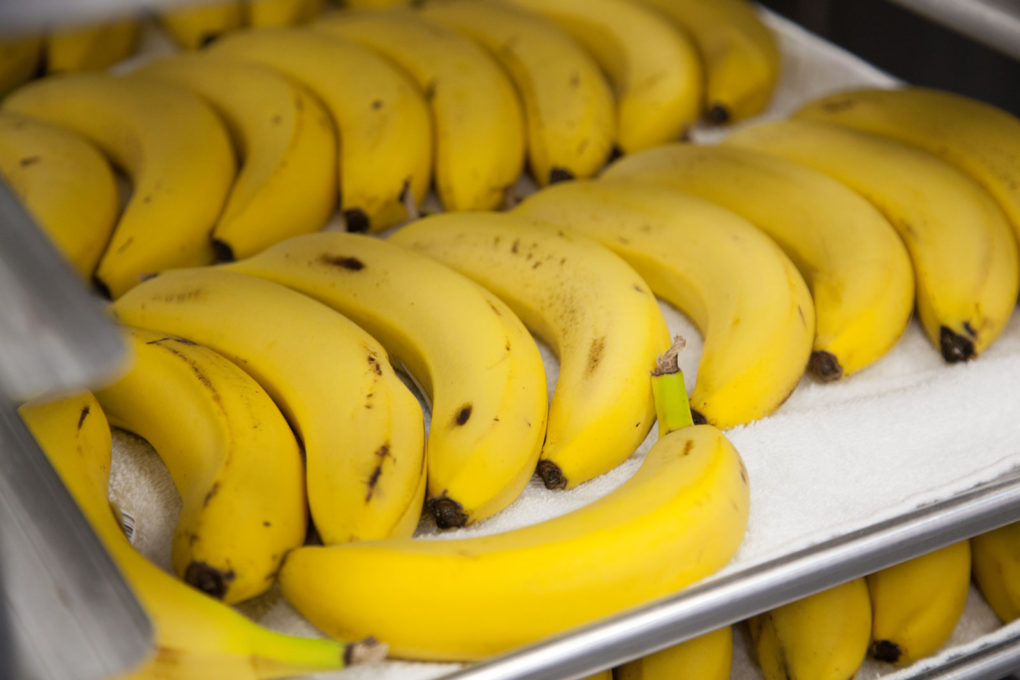 So, there you have it, folks, now you can pretty much spend your entire day on one block of Bantam eating the best locally made food you can imagine, and luckily, you'll only need to find a parking spot once!
7am – Arethusa a mano – Enjoy a Stumptown coffee and fresh from the oven bagel with Arethusa dairy cream cheese.
10 am– Arethusa Farm Dairy – Walk across the road for your morning Arethusa ice-cream.
12pm – Arethusa al tavolo – Decide between going back to a mano for their casual soup/sandwich lunch menu or next door to al tavolo for their fancier lunch menu.
2pm – Coffee and fresh pastry time – macaroon? Bantam Cream donut? cookie? cake?
6pm – Finish the day at Arethusa al tavolo for a meal you won't soon forget.
It seems that everything the Arethusa owners, Tony Yurgaitis and George Malkemus, apply themselves to, turns to gold! We think their next Bantam venture should be some kind of women's clothing boutique – we'd be happy to run that for you, George and Tony, we know your hands are full with cows and shoes.
---
833 Bantam Road, Bantam, CT
(860) 567-0044
Pics: Lora Karam Words: Bev Canepari
Help – Personal Trainer needed…we're eating so much delicious food doing this blog!