If we come back as cows in our next life, we want to be Arethusa Dairy Farm cows. Our tails will be washed and fluffed daily, we'll sleep on mattresses with plenty of fresh straw, and we'll listen to rock music as we get milked. That visual just got weird, but you get the picture.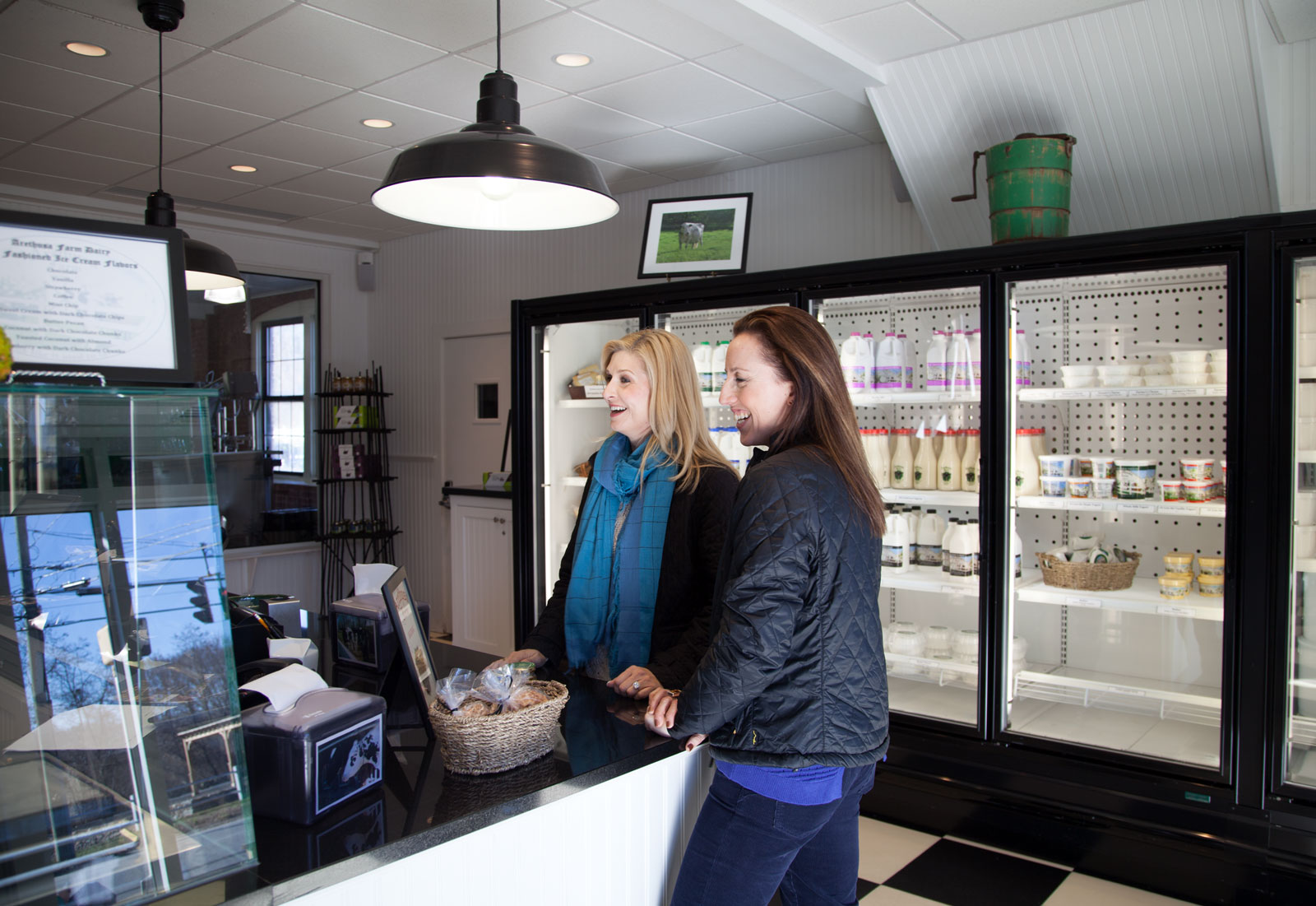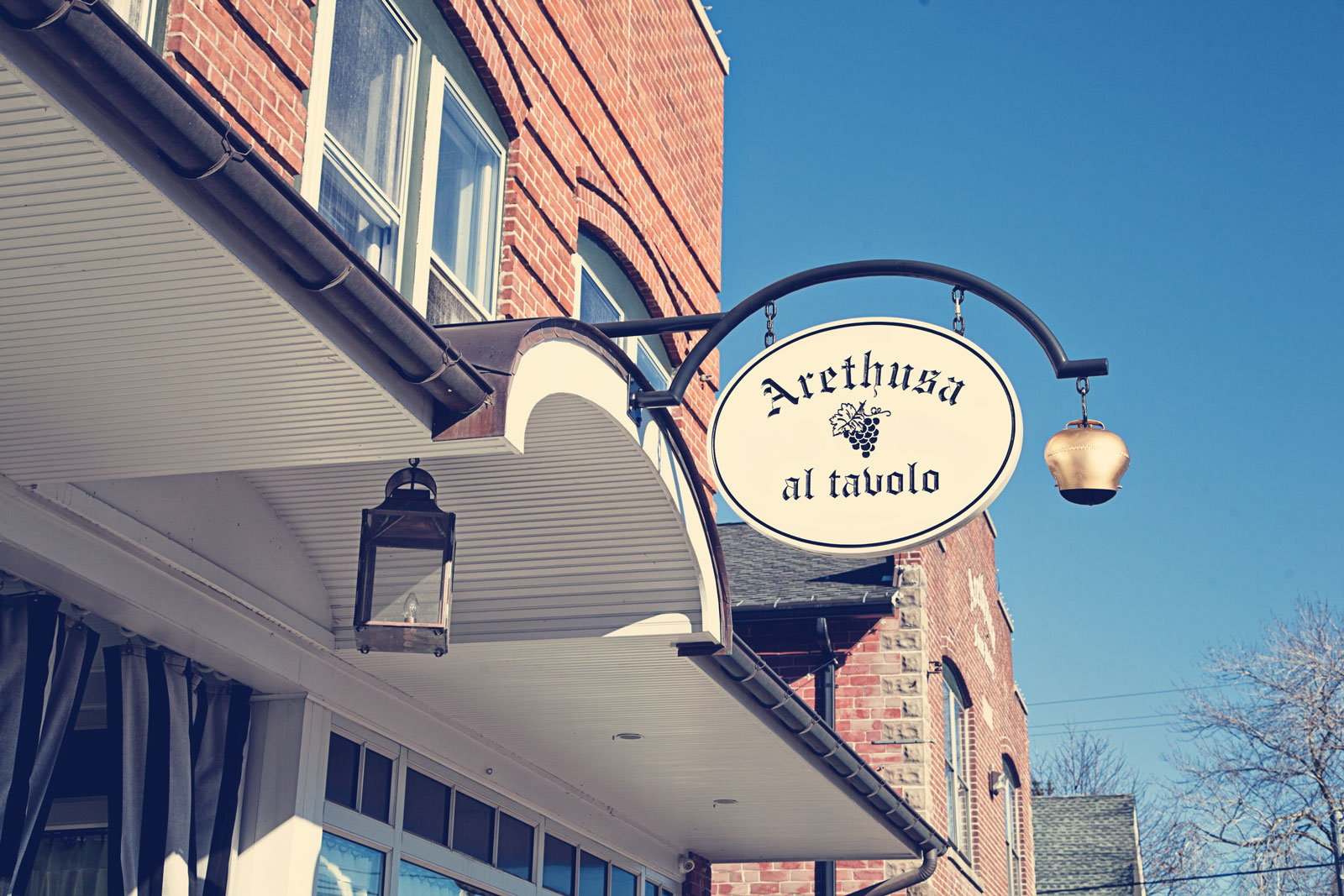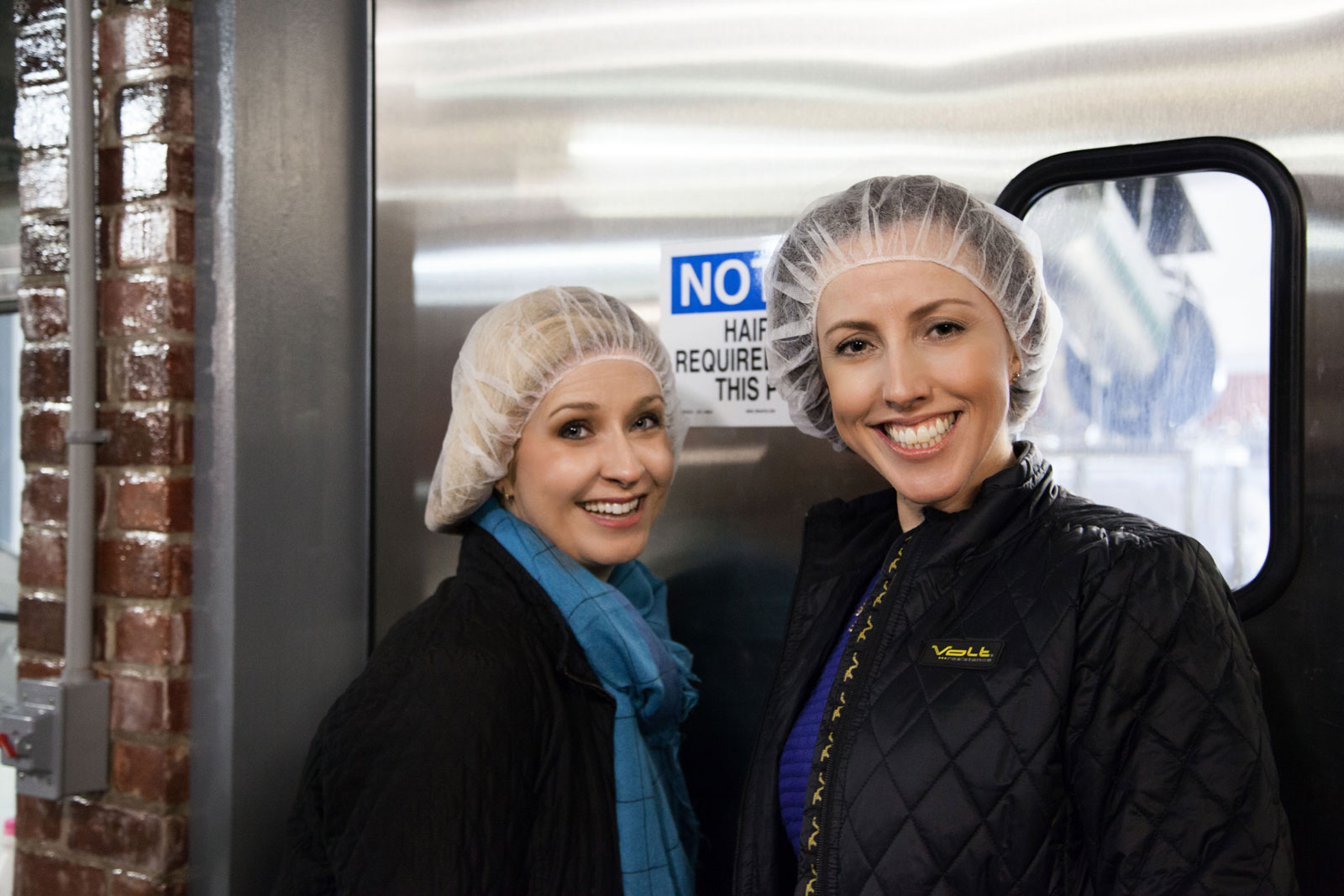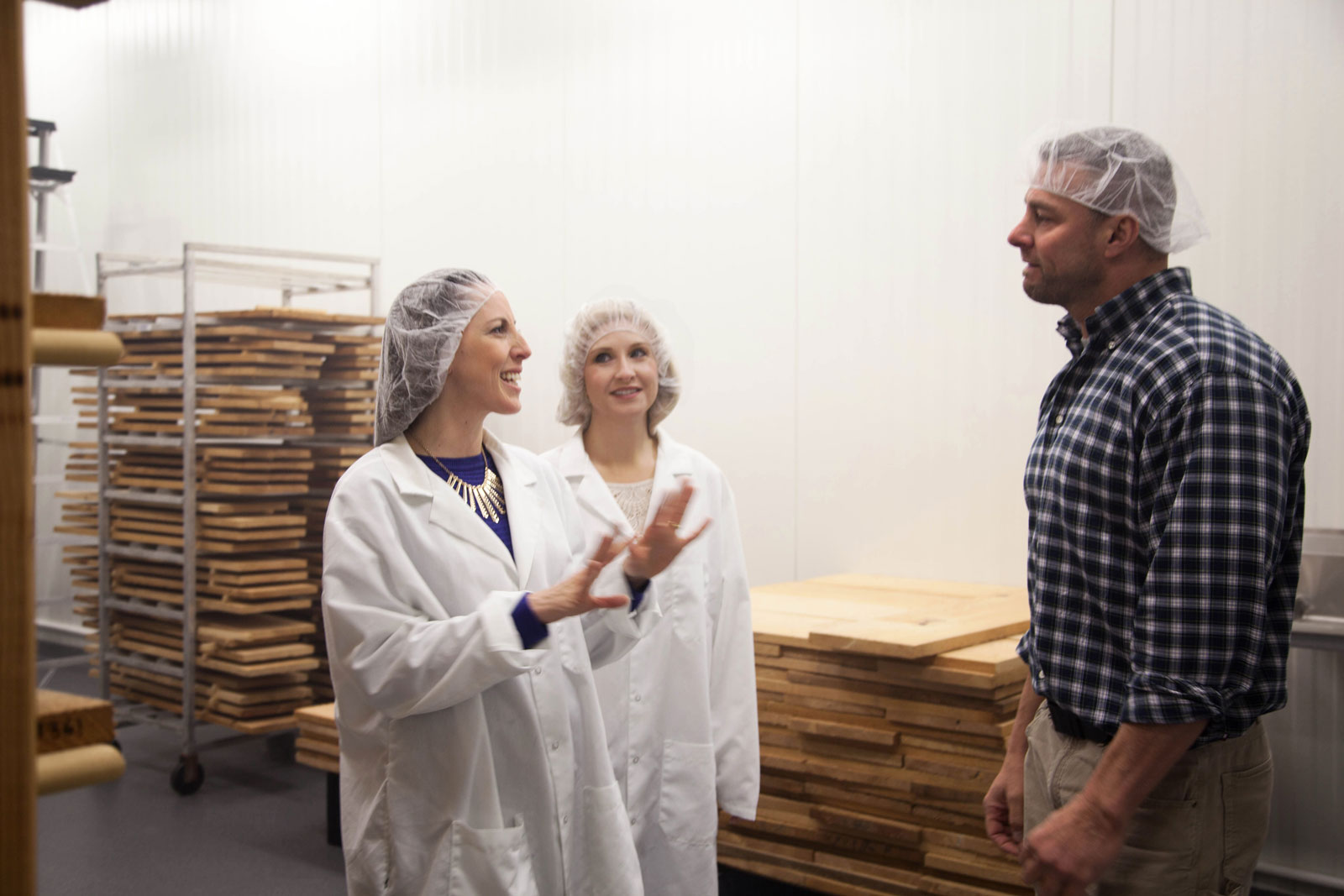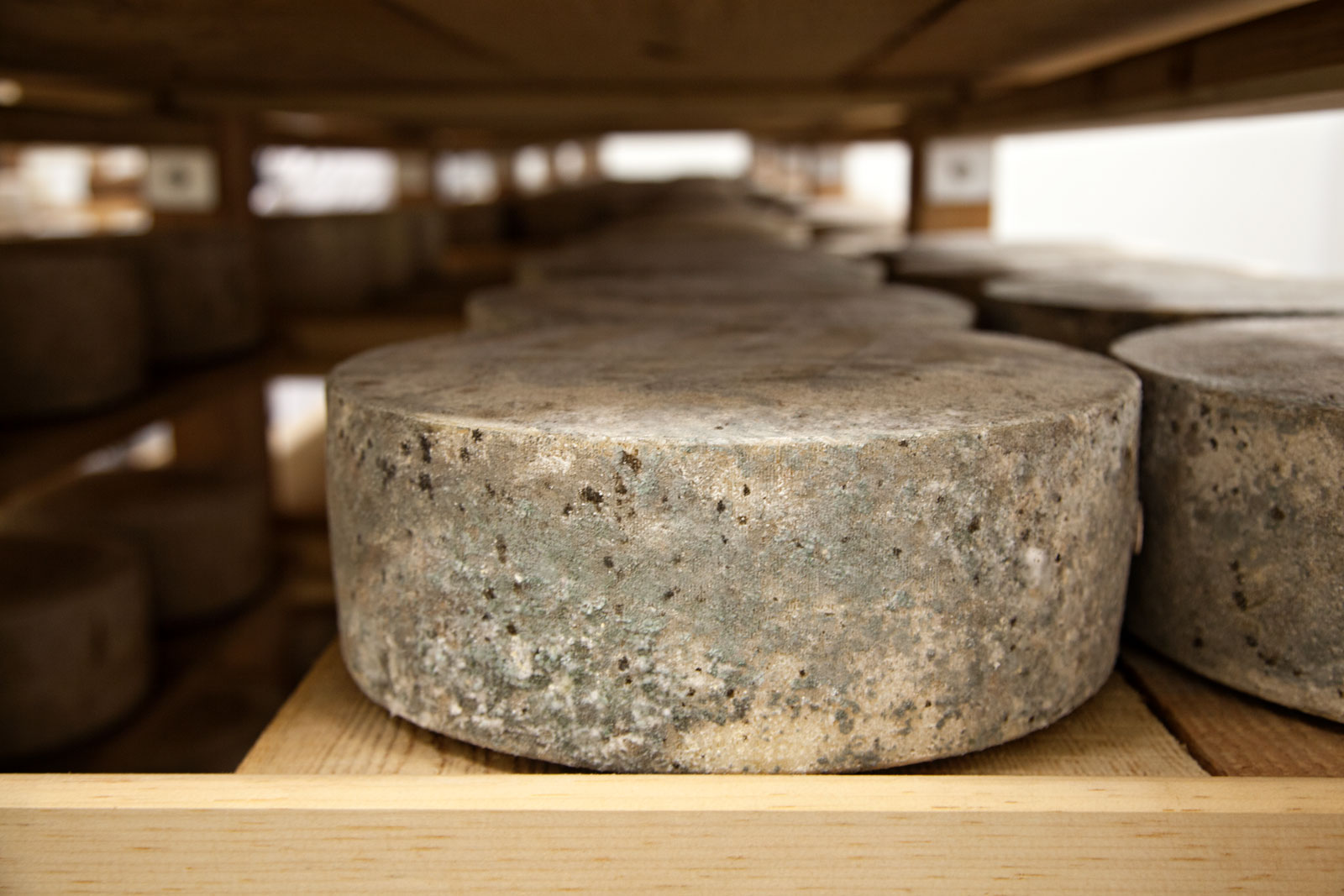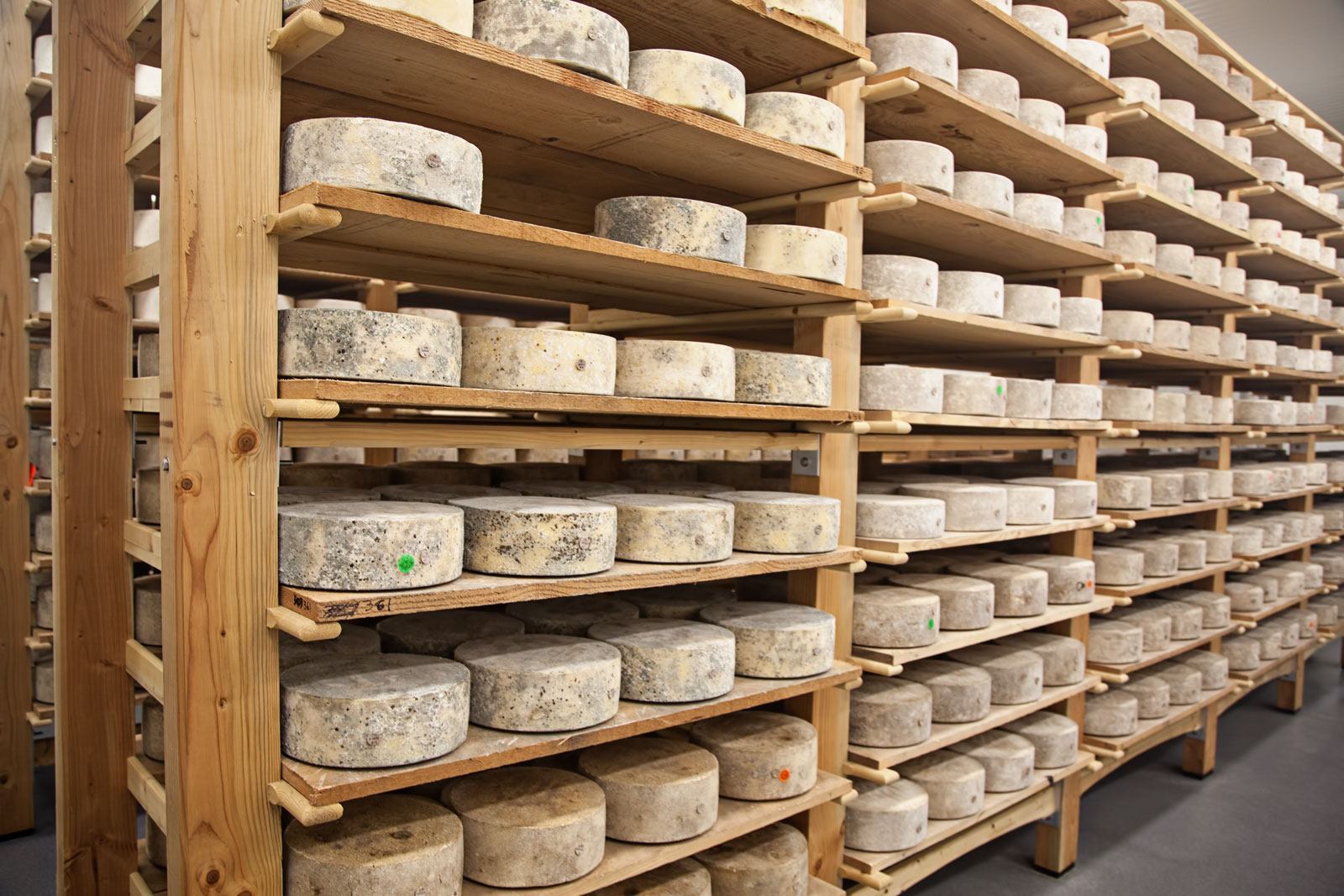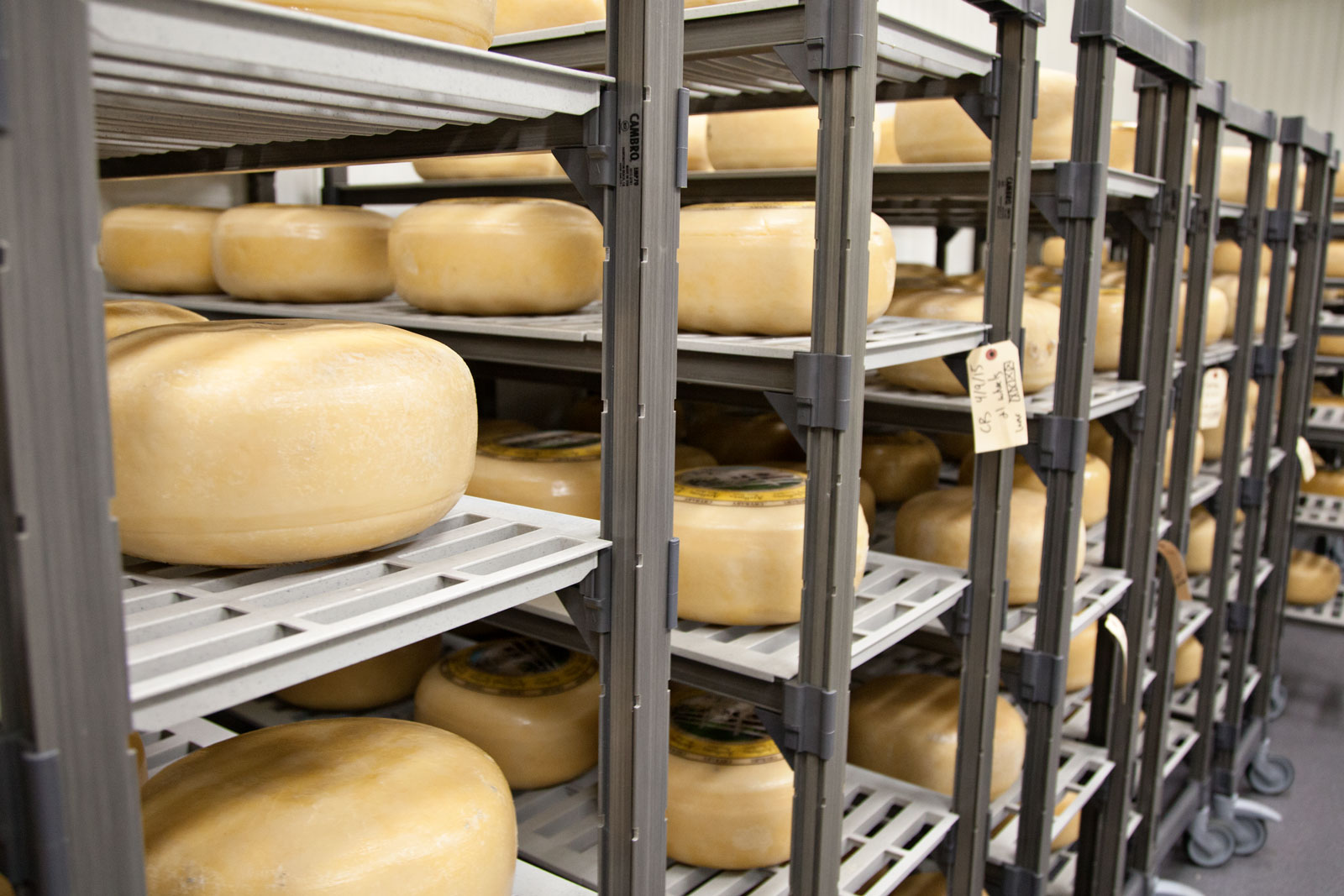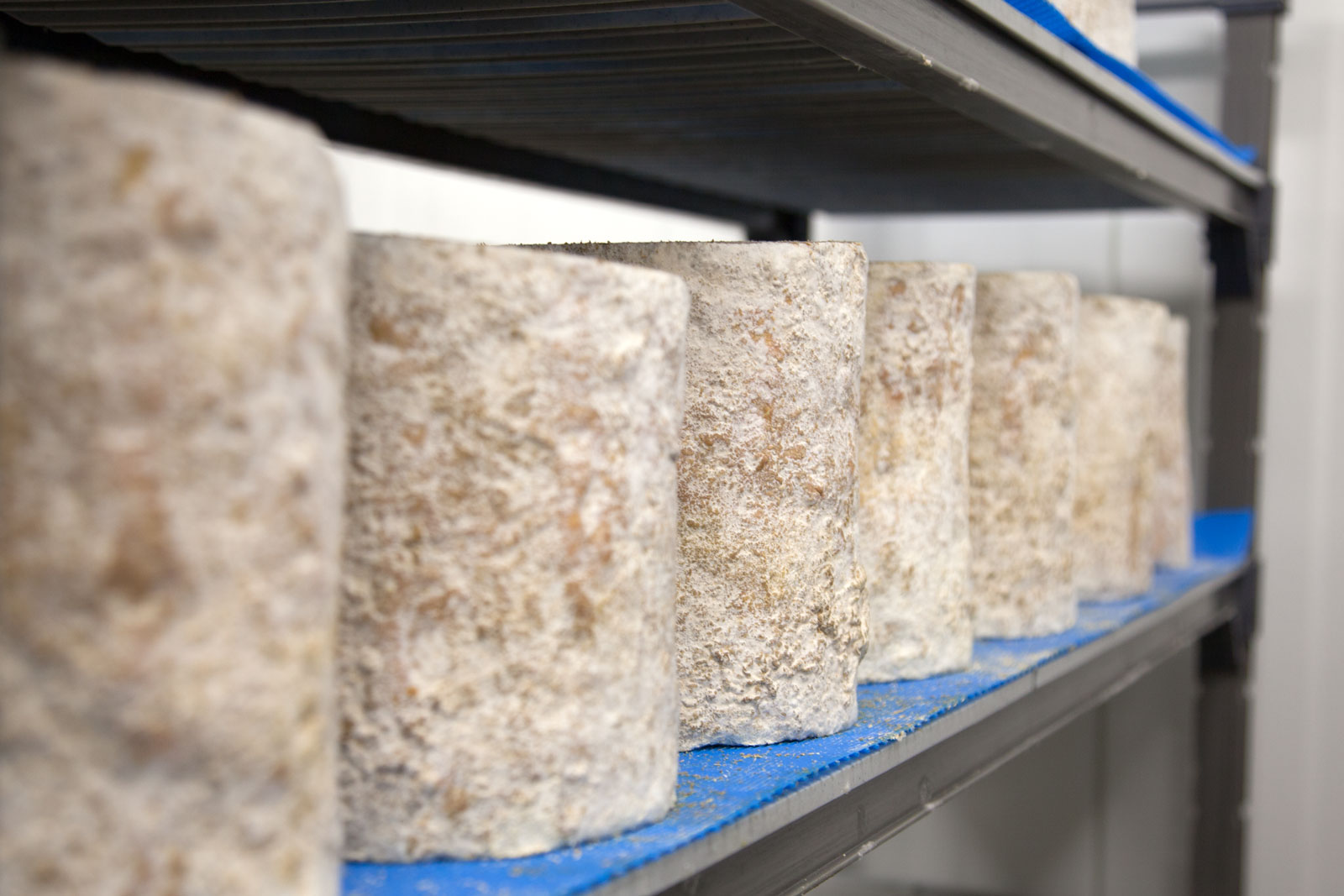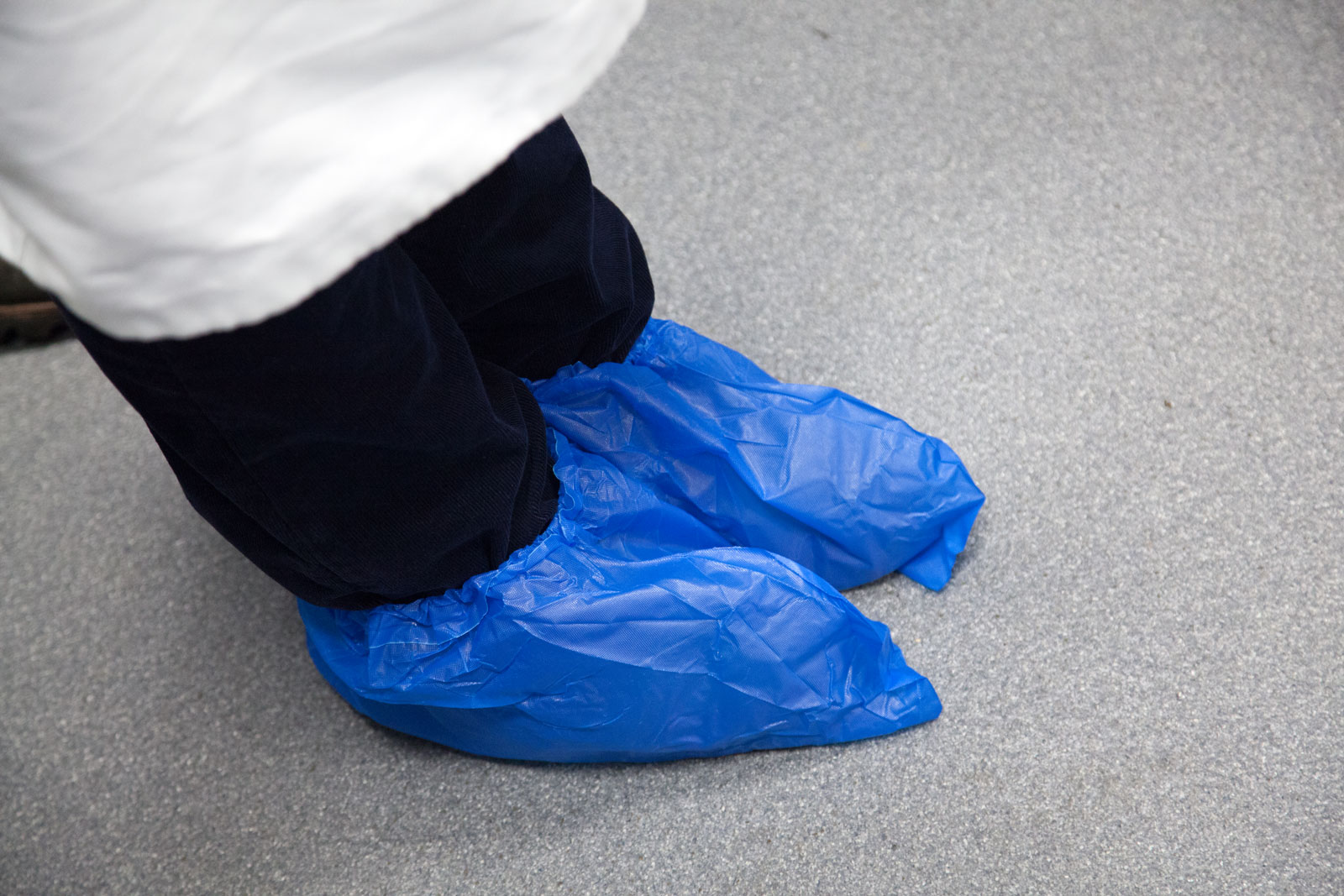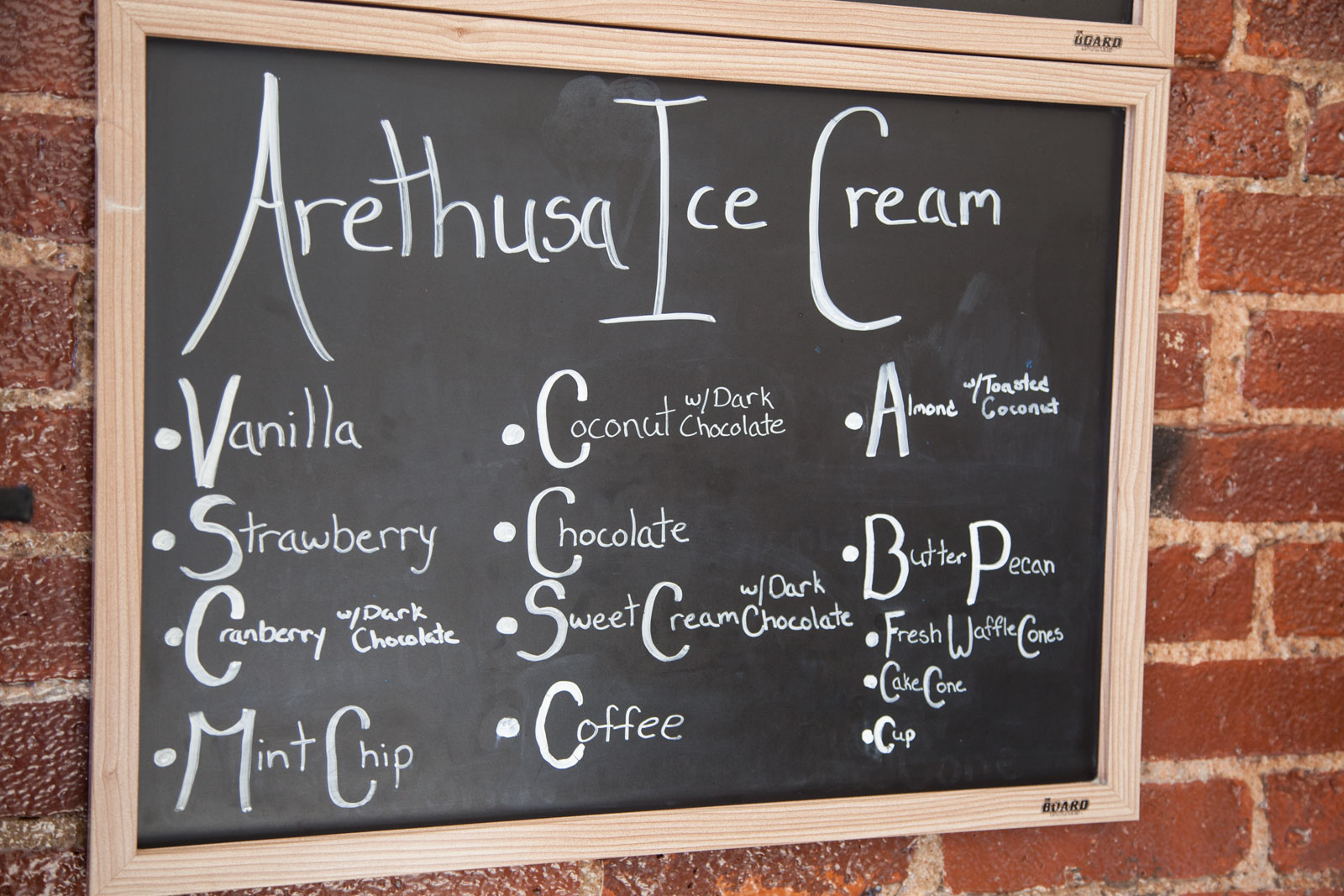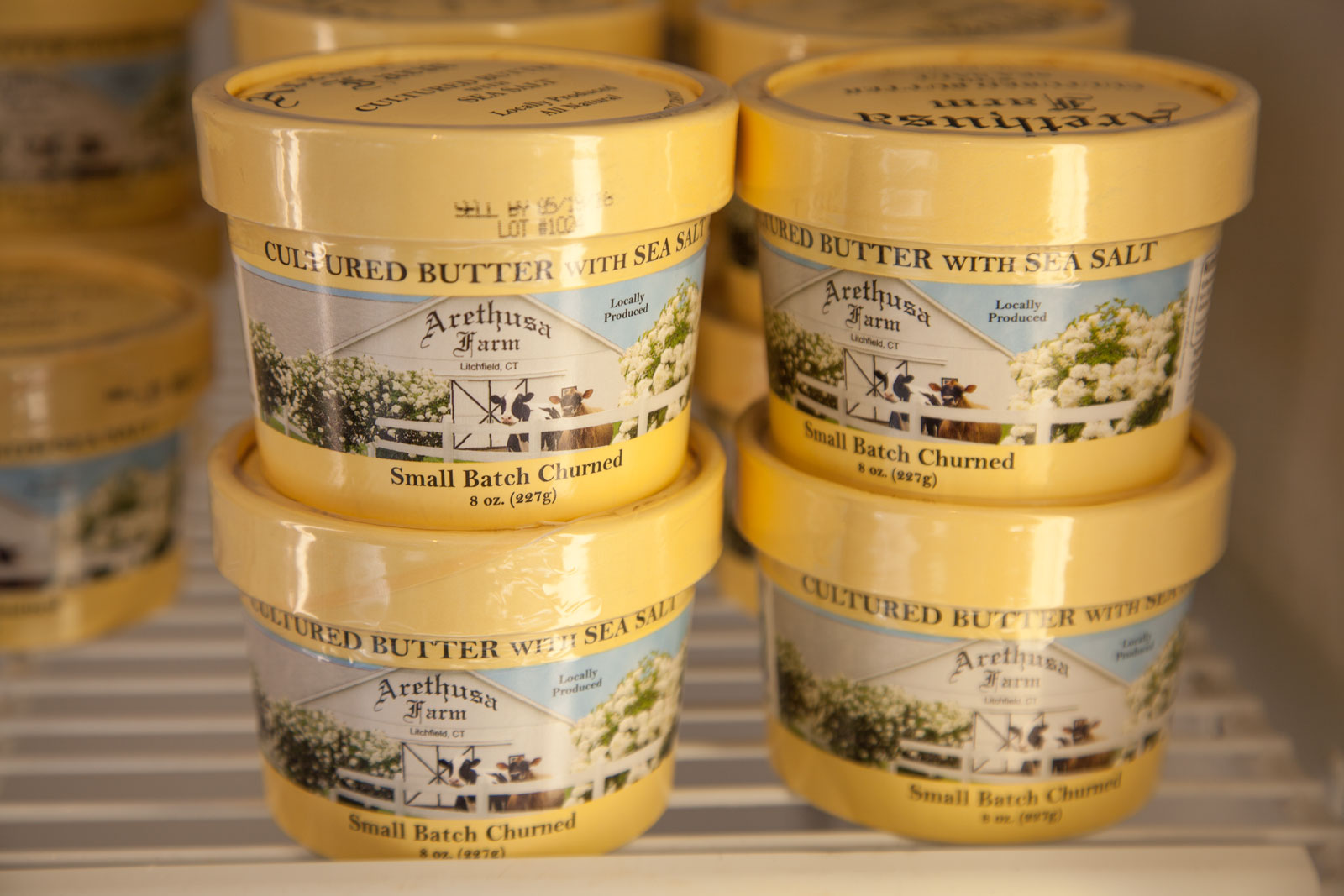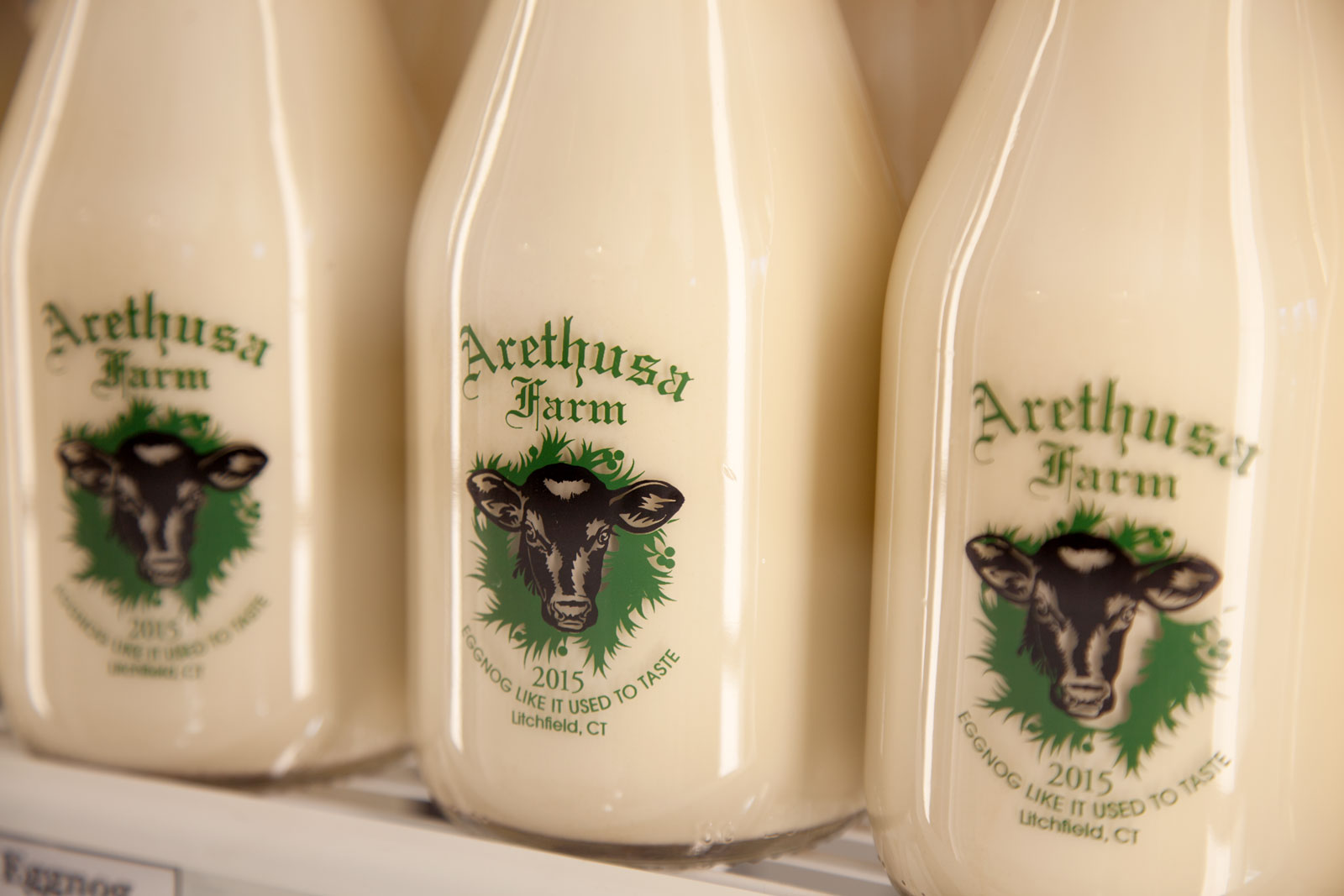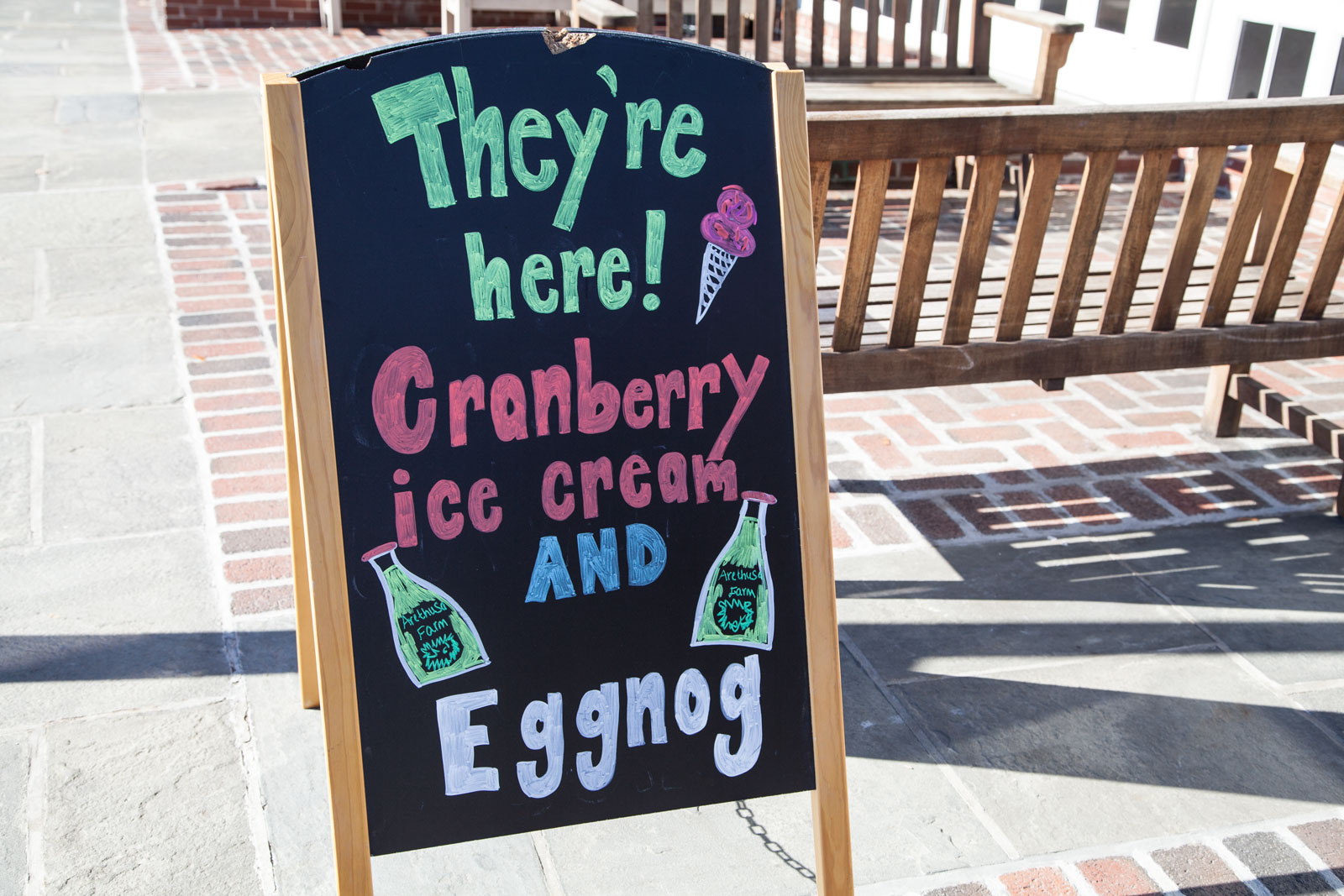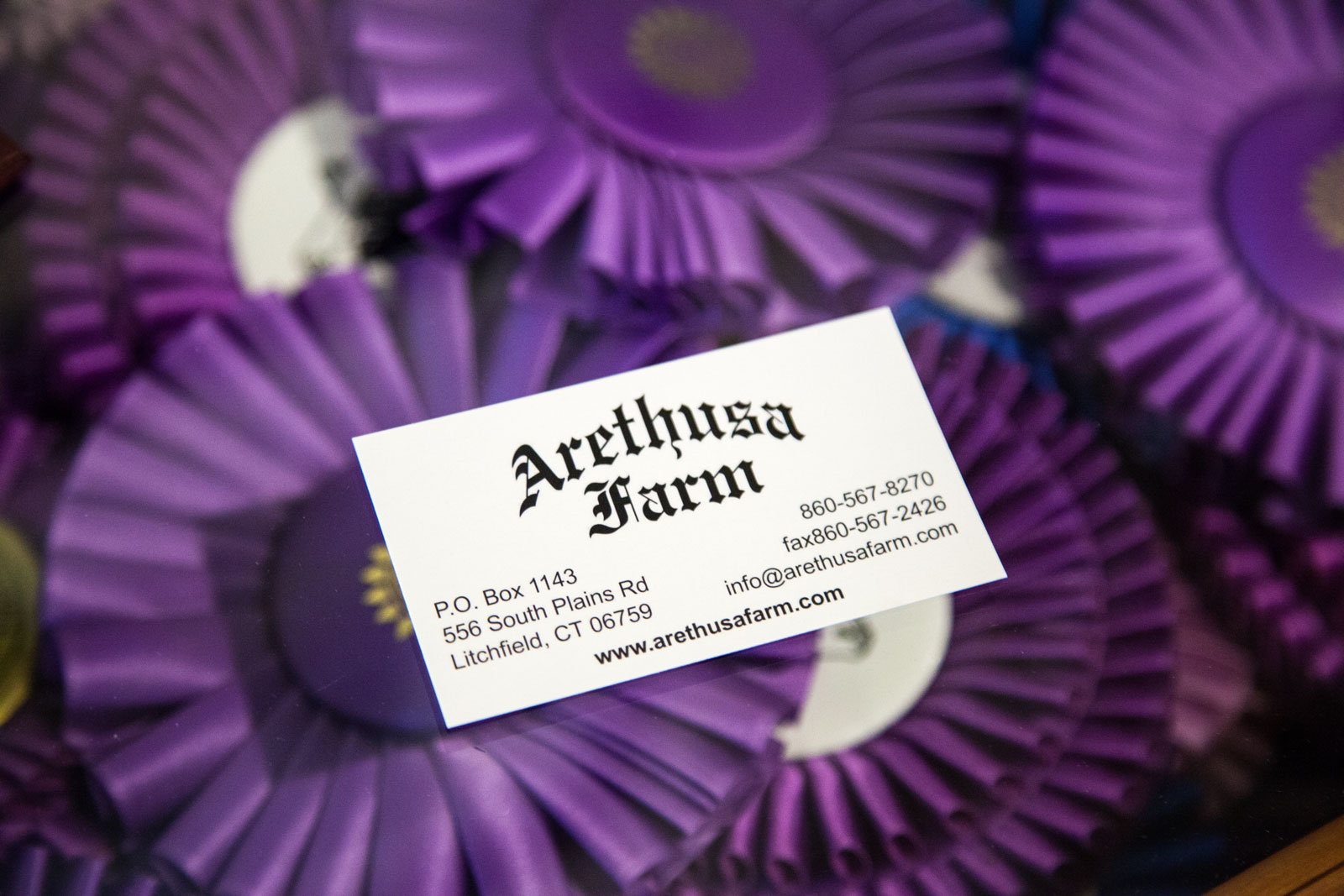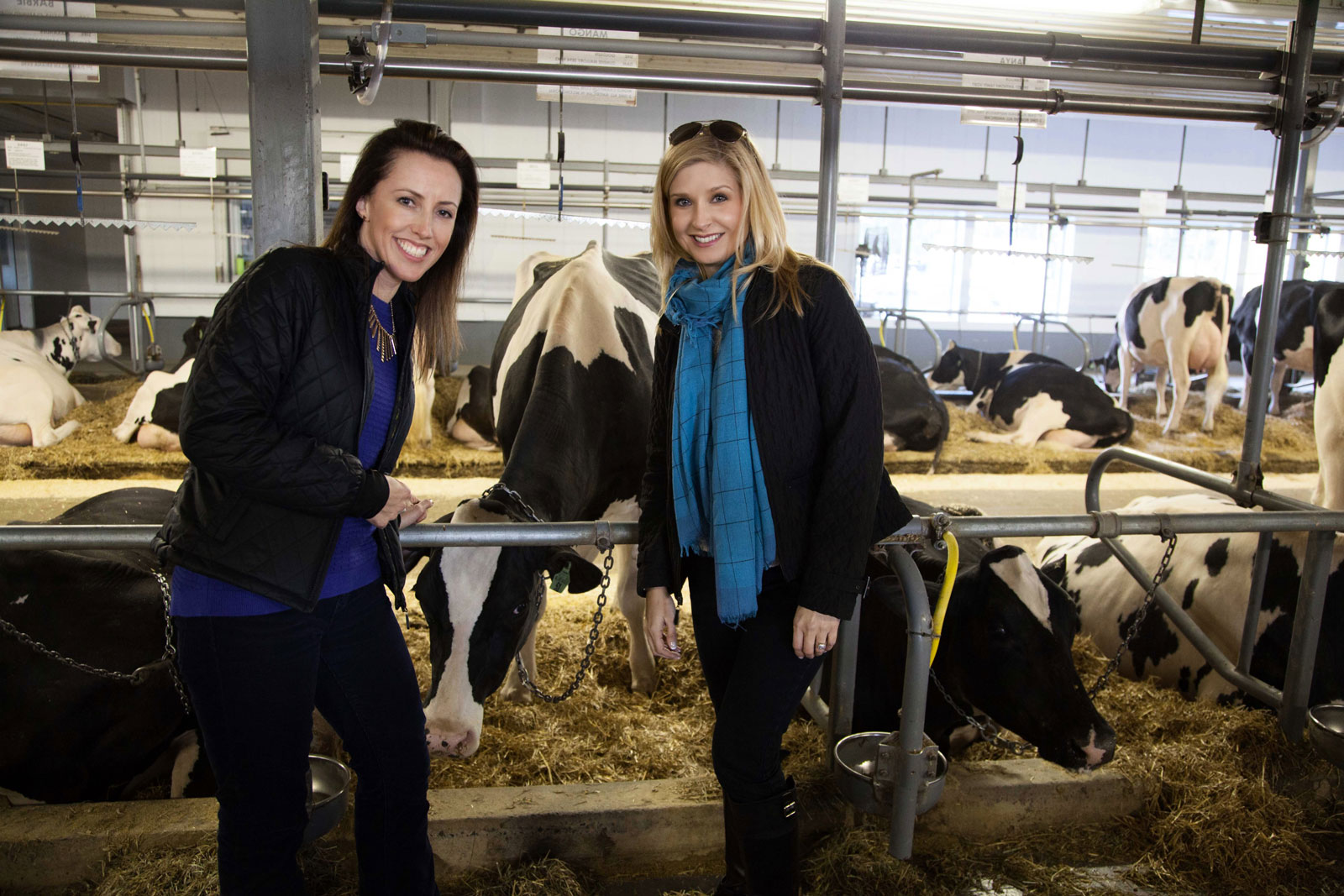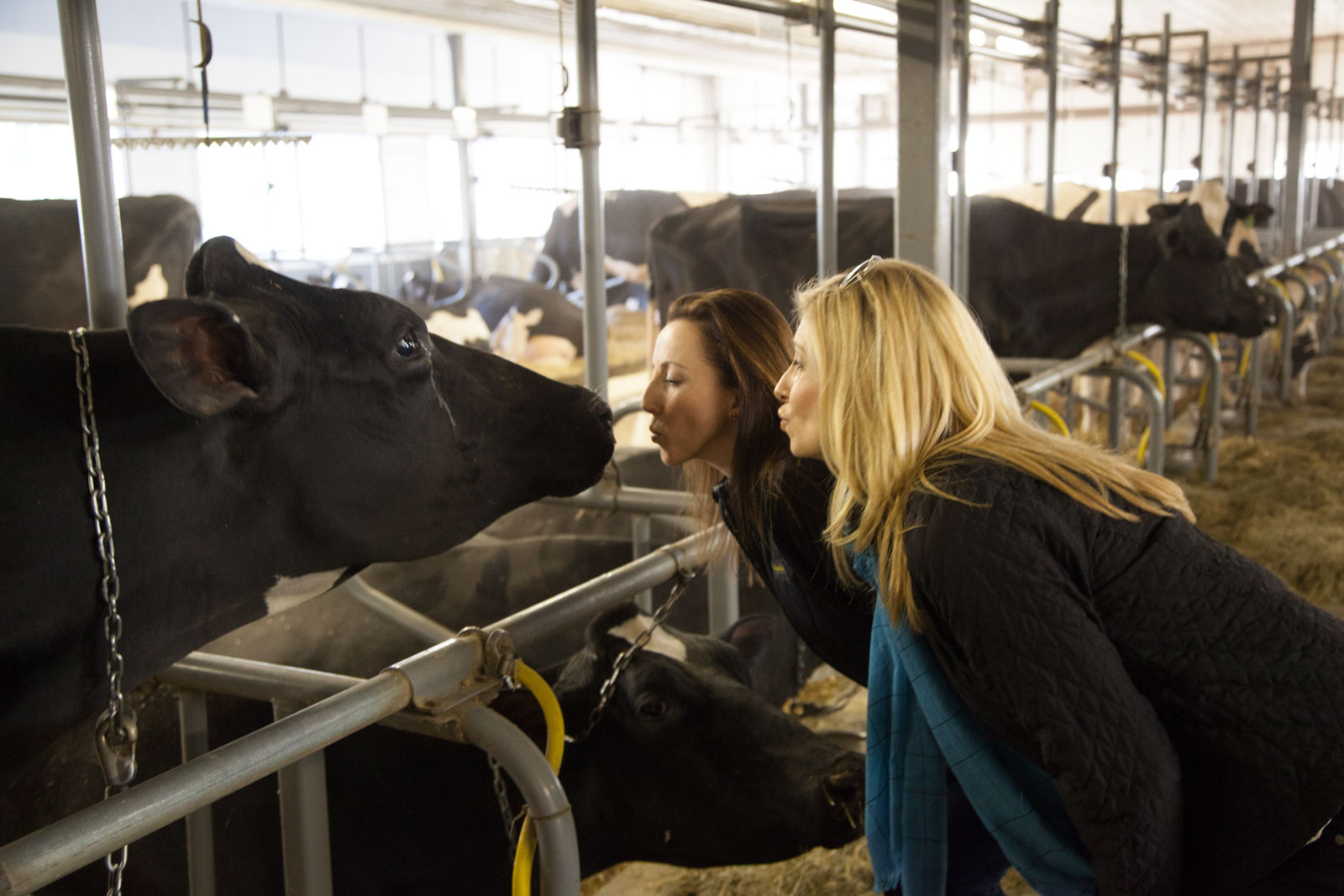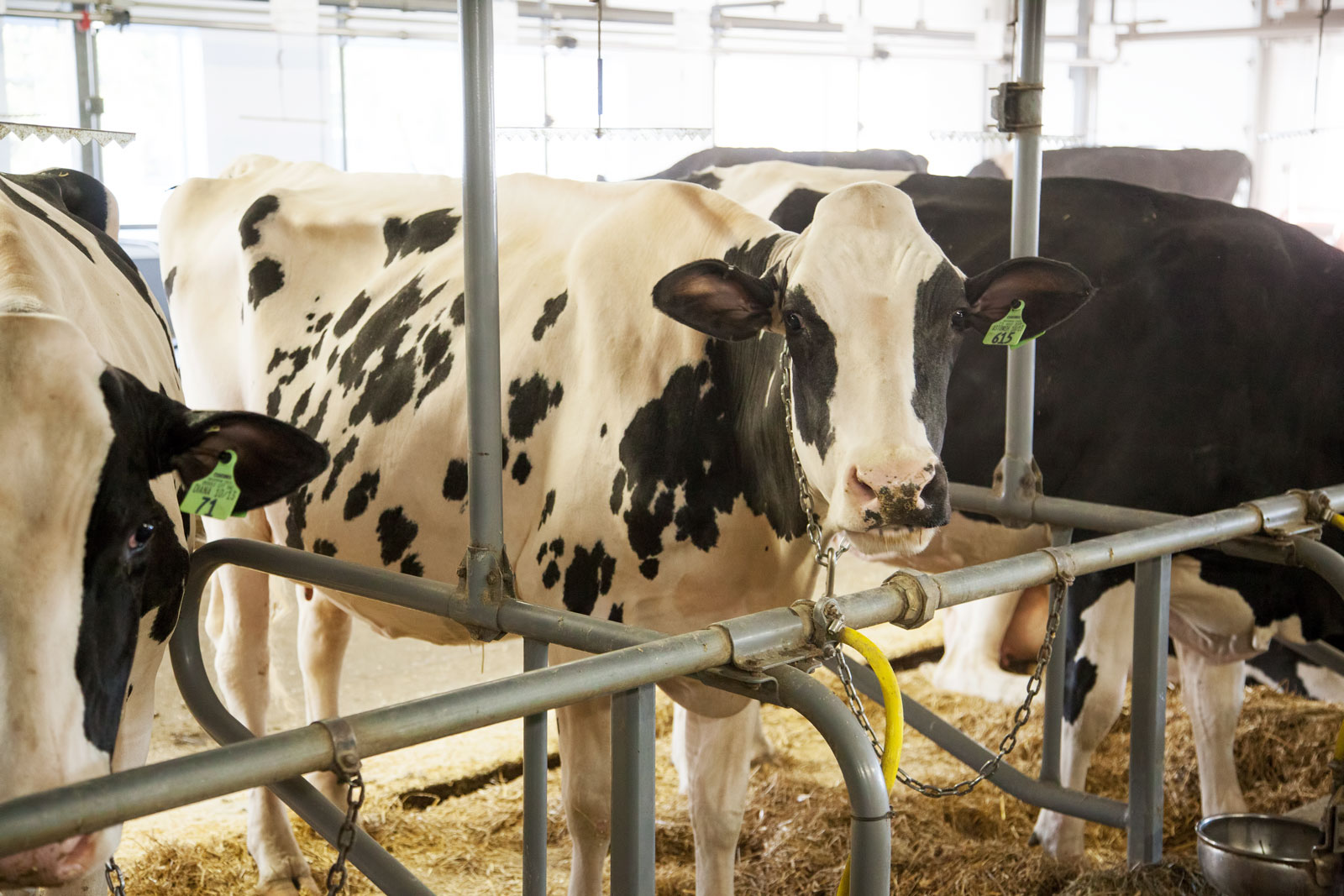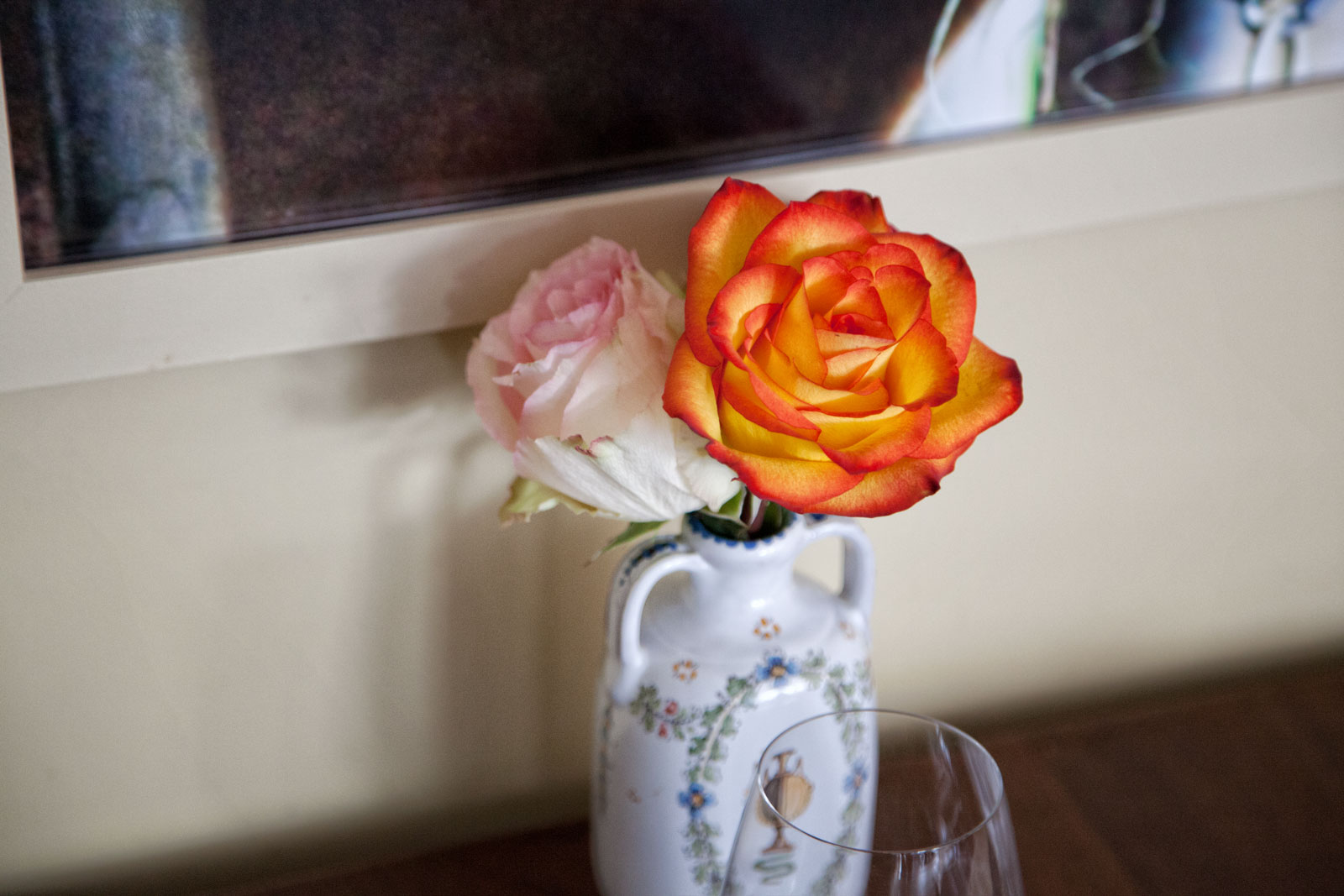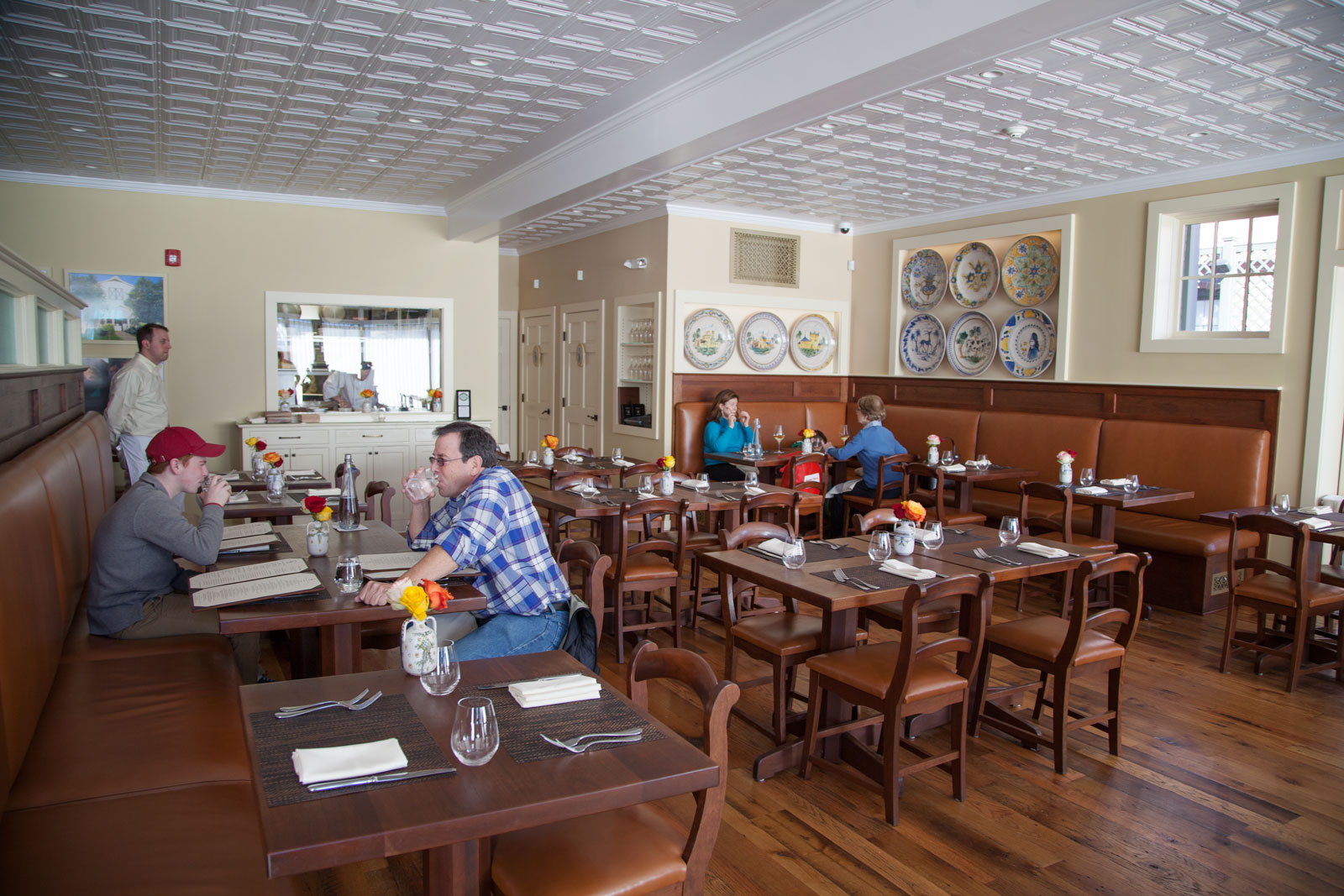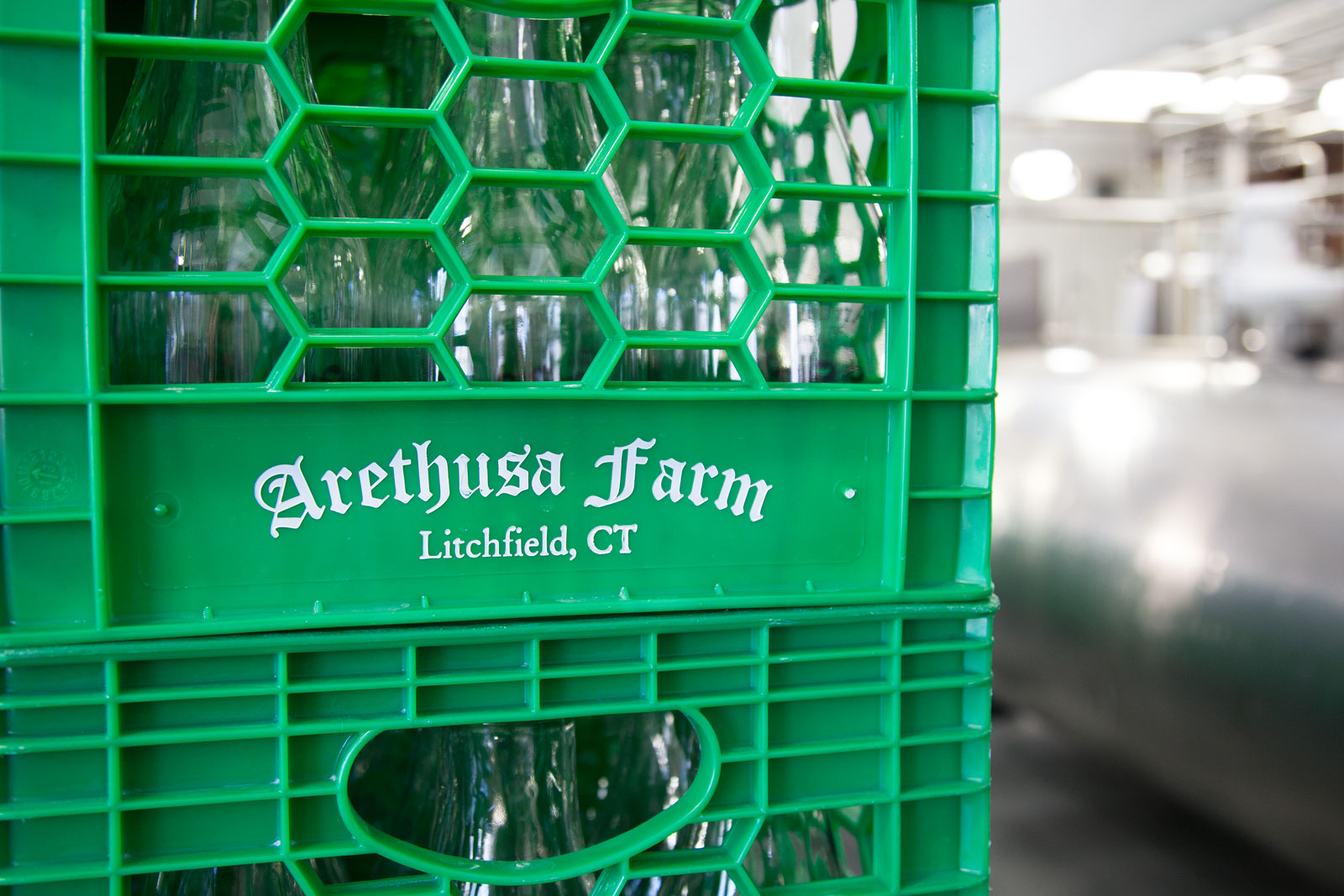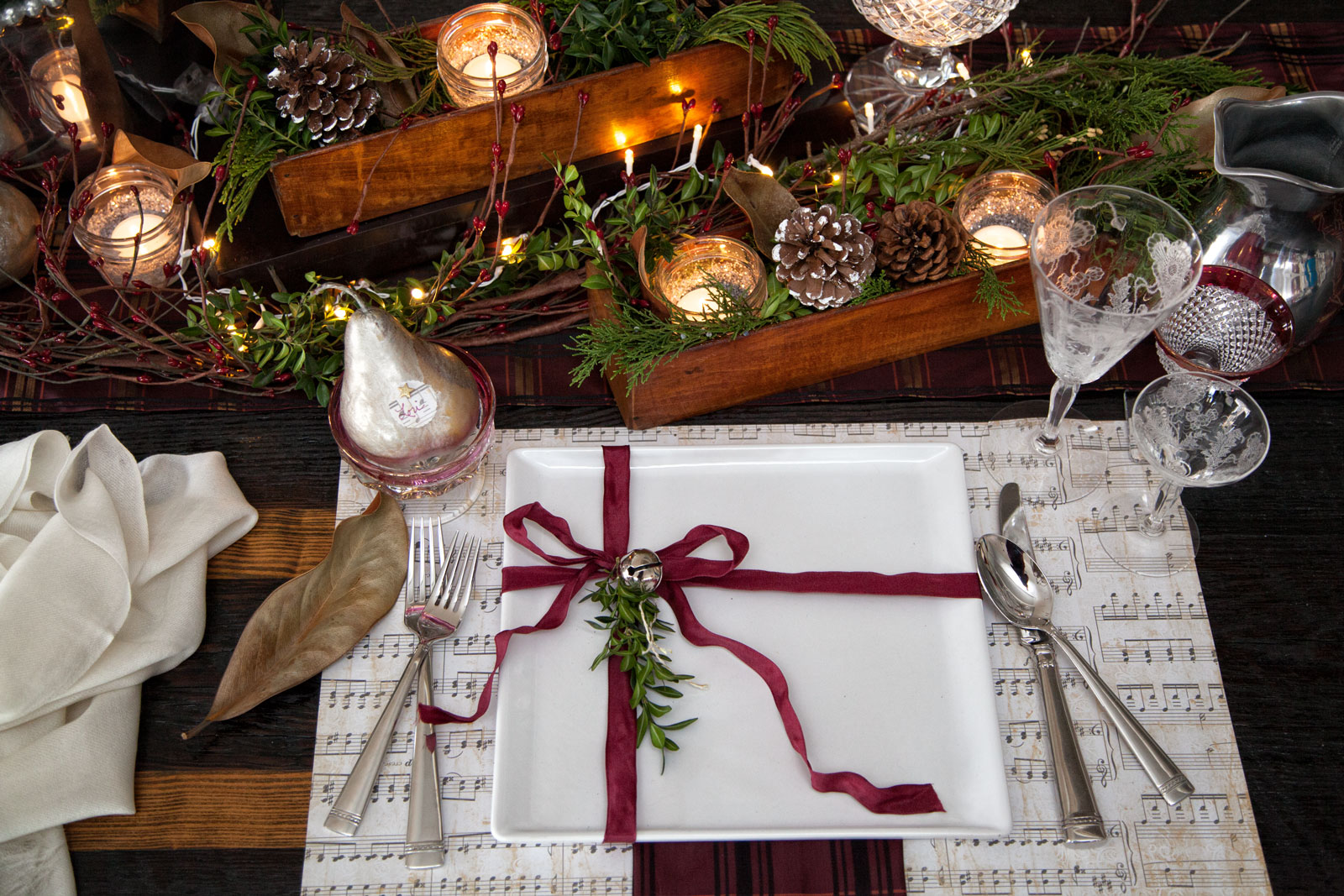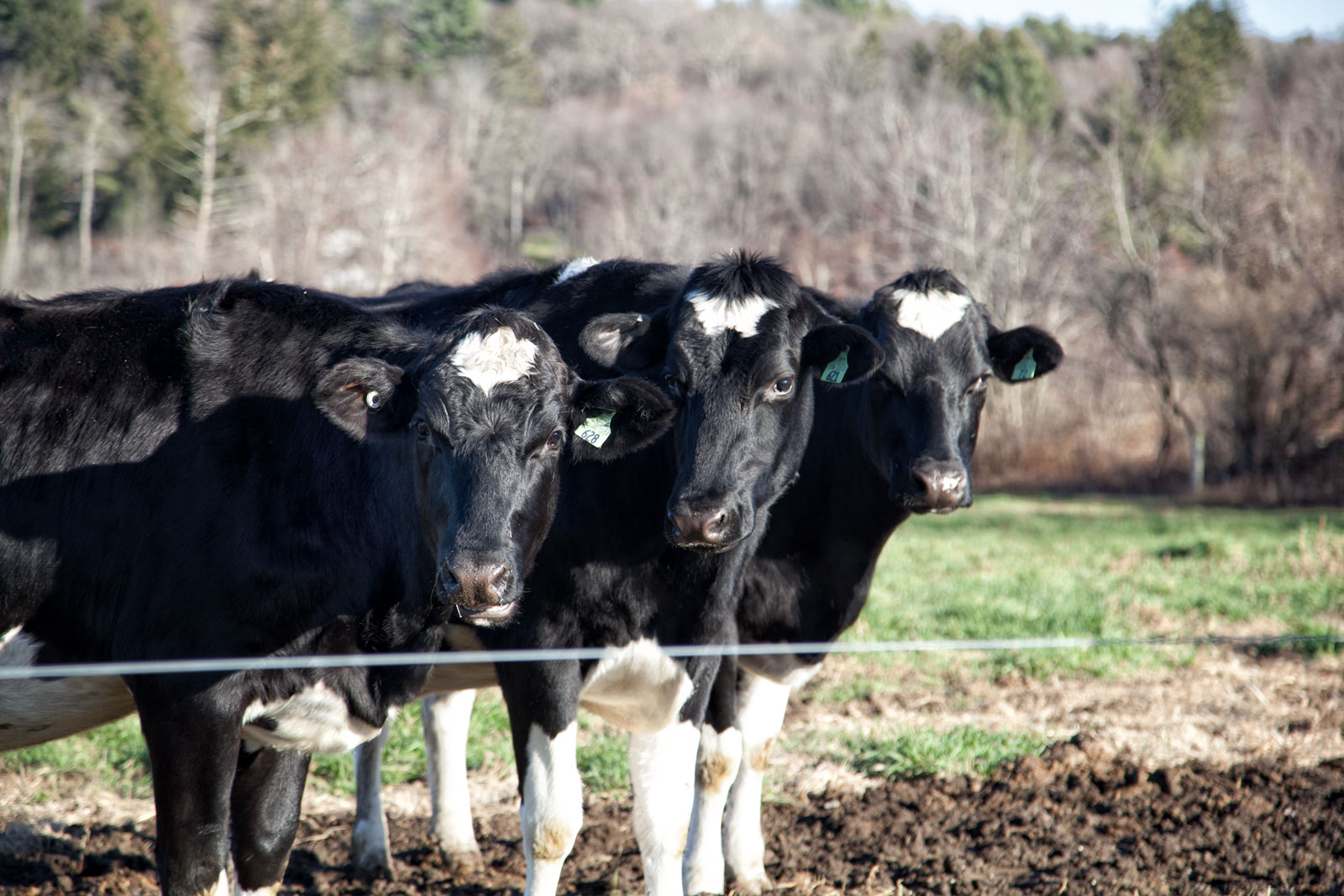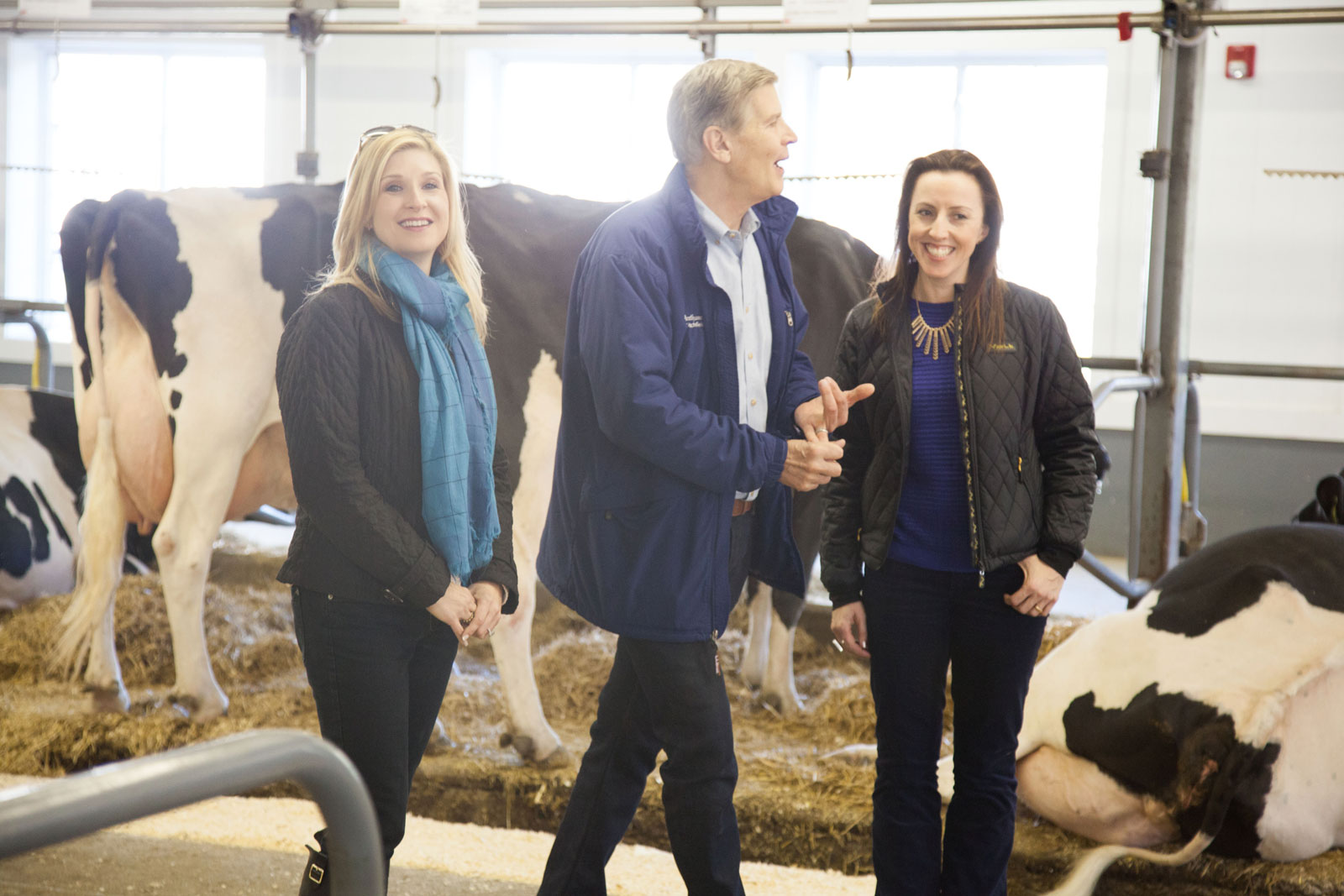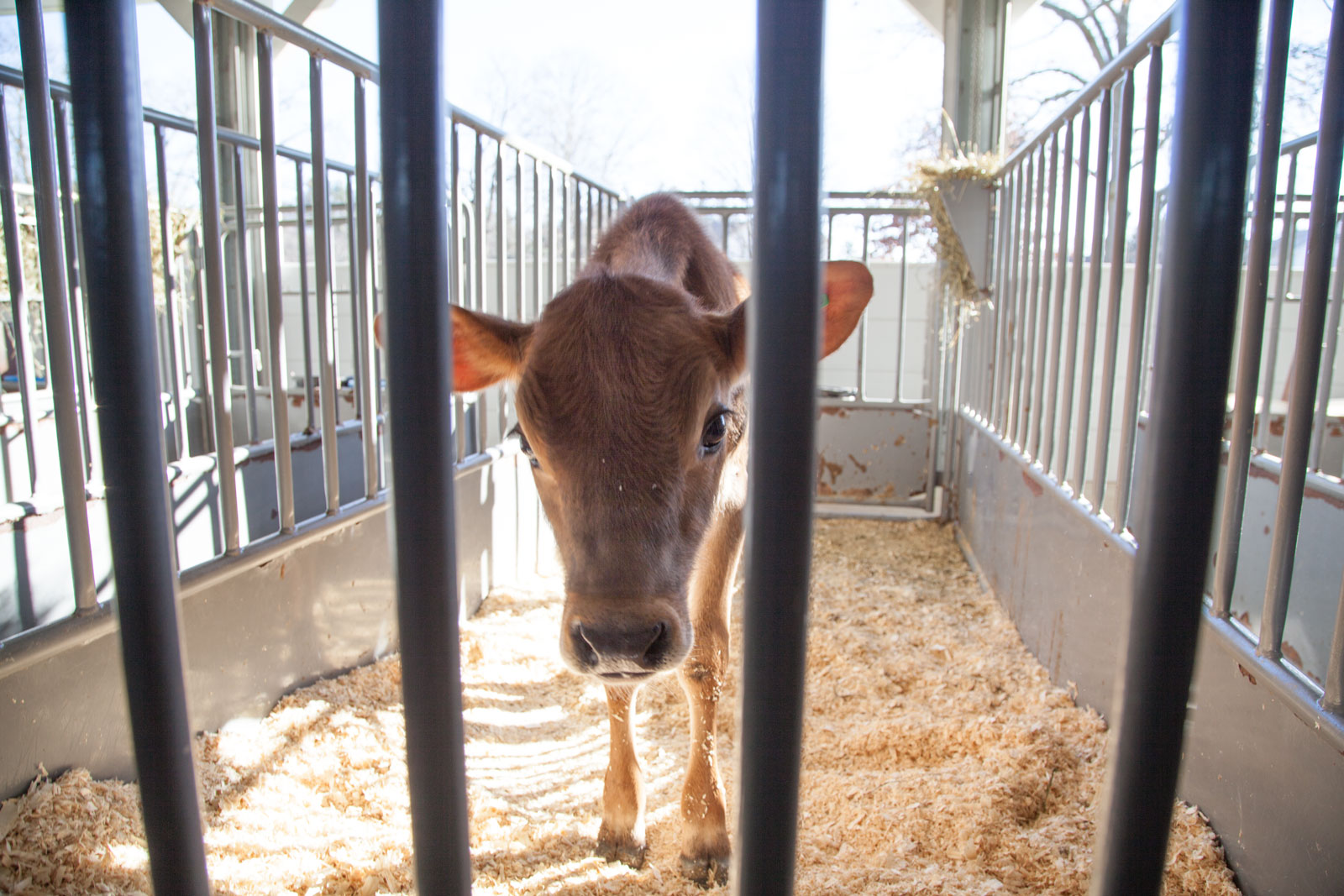 George Malkemus and Tony Yurgaitis
This story begins when we met George Malkemus and Tony Yurgaitis (President and Vice President of Manolo Blahnik) at a talk they gave at the Litchfield Historical Society. We knew that besides running the luxury shoe brand, they also owned Arethusa Dairy Farm (and its various offshoots) in Bantam. When we mentioned that we'd love to meet their cows, they were happy to invite us along for the supreme tour.
For the love of cows
After spending an afternoon with Tony, it was clear that he and George don't do anything in small measures. We toured every aspect of the operation – the cows, farm, cheese caves, dairy store, and restaurant – and we couldn't have been more impressed. We could tell that everyone loved working for Tony, and we could easily see why. He's so hands on and genuinely into the whole thing. He really enjoyed showing off what he and George have built, and who could blame him – it's pretty awesome!
The public is welcome to visit the dairy on Saturdays from 12:30 to 2:30 pm. And you can always go buy some fresh milk from the store, along with ice cream, Arethusa cheese, and butter perhaps! So be sure to put this on your fun local things-to-do list.
Enjoy the video – (watch out for my hair almost becoming a cow snack)

Got milk?
I should tell you, my very first word as a child was "milk." I do very much like all things dairy. The same goes for Lora. Hanging out at Arethusa for the day was such a great experience. To see the whole process, from start to finish, and finish being – tasting-delicious-things such as cheese, ice cream, and eggnog – we were happy campers. Just like the cows.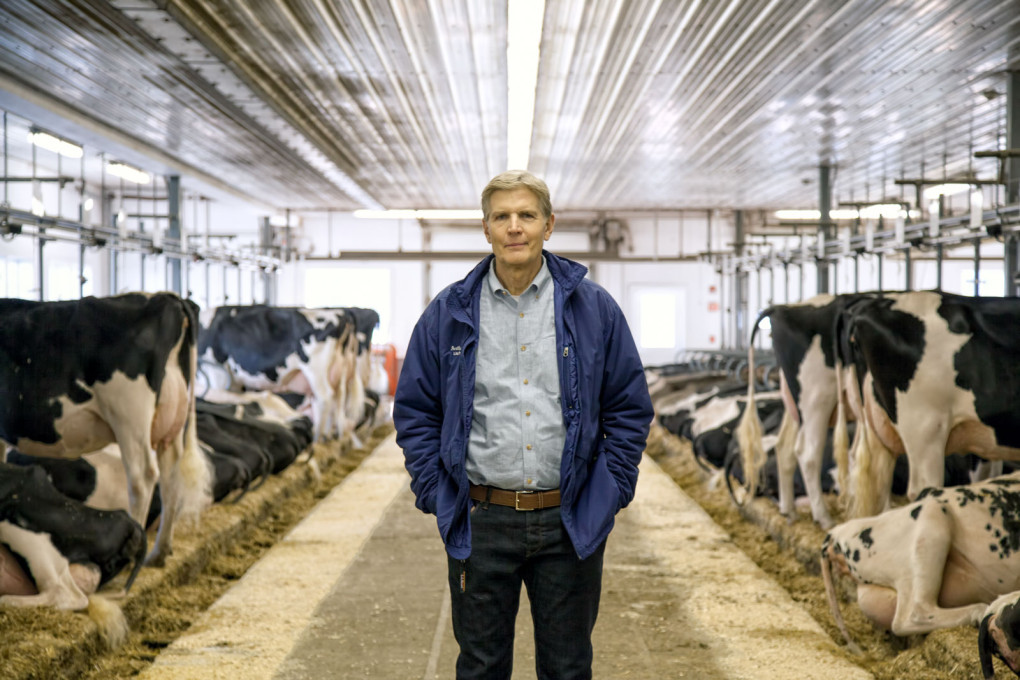 This is Tony and some of the best udders around.

Meeting one of Tony's favorite's, Nor West (no relation to the Kardashians)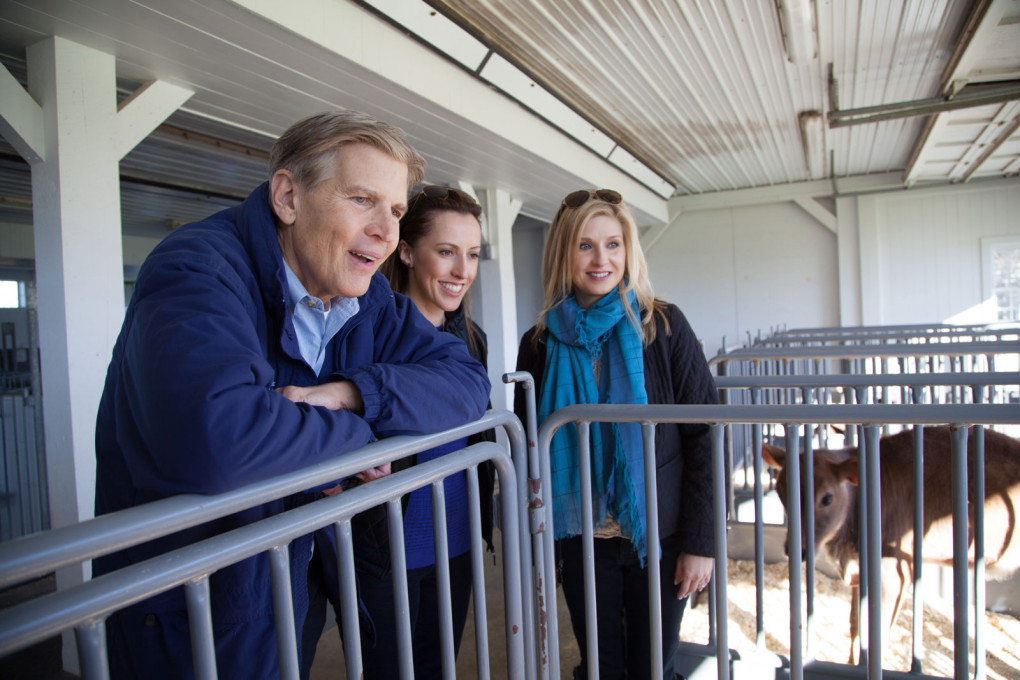 Geraldine wouldn't lift her head to pose with us. (Ok, I don't actually remember her name, but Geraldine seems like a pretty good guess).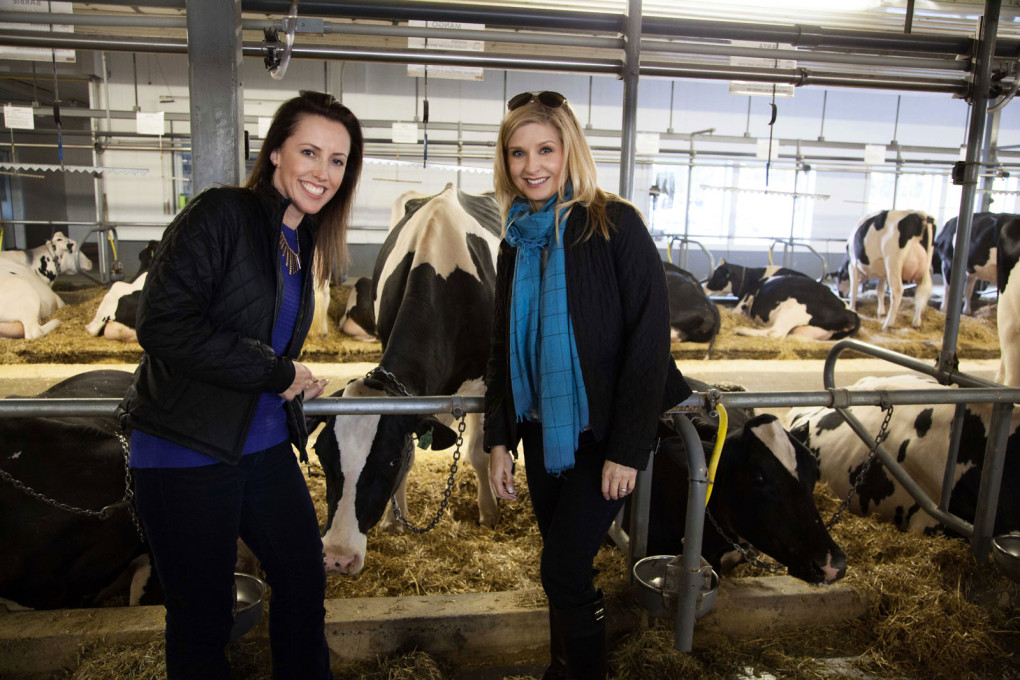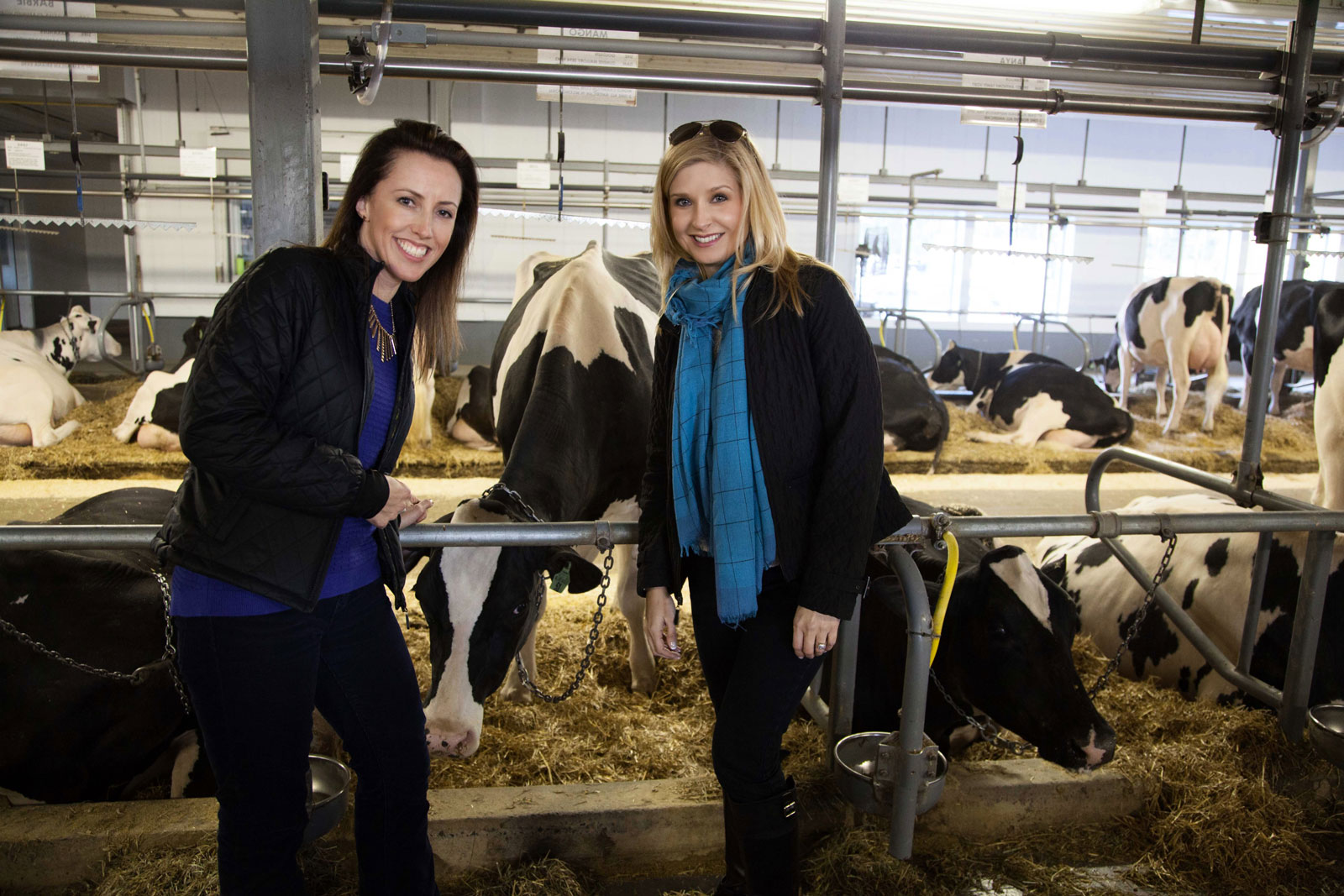 After we met the 3 varieties of cows (and calves) they have at Arethusa Farm, it was time to go and see what becomes of all that Grade A, best-you-can-buy, milk.
To the cheese caves we went (but first we had to don some flattering hair nets, lab coats and paper booties).
It looks like I don't believe a word Chris Casielo (Arethusa's master cheesemaker) is telling me, but I definitely did, he knows a LOT about cheese.
Lora has no hands. [Lora's note: They get shy.]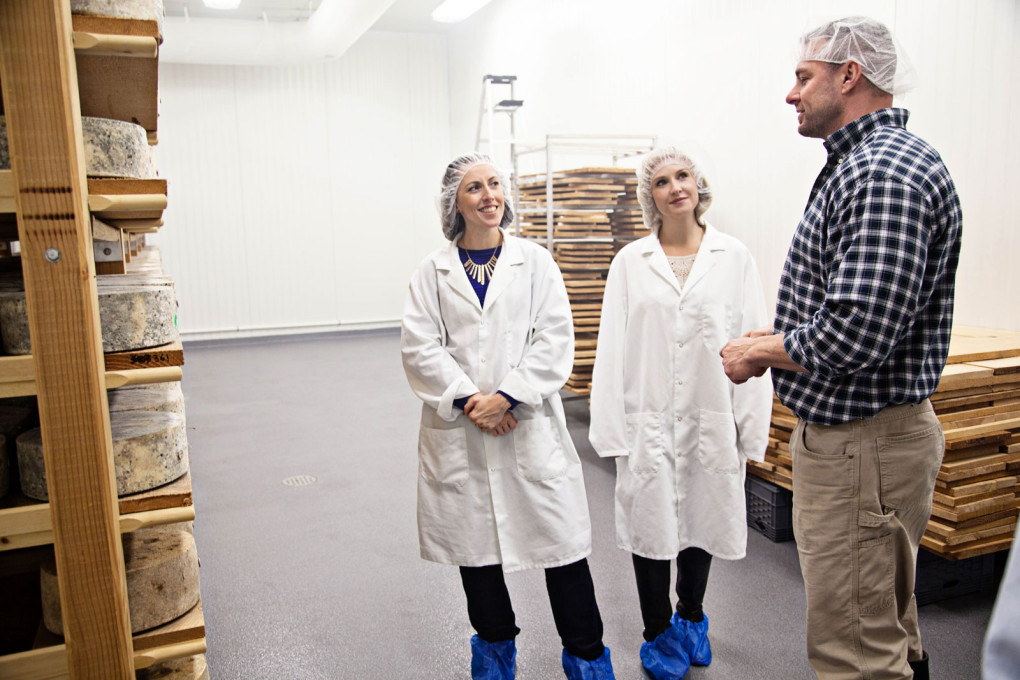 Mmmm, cheese.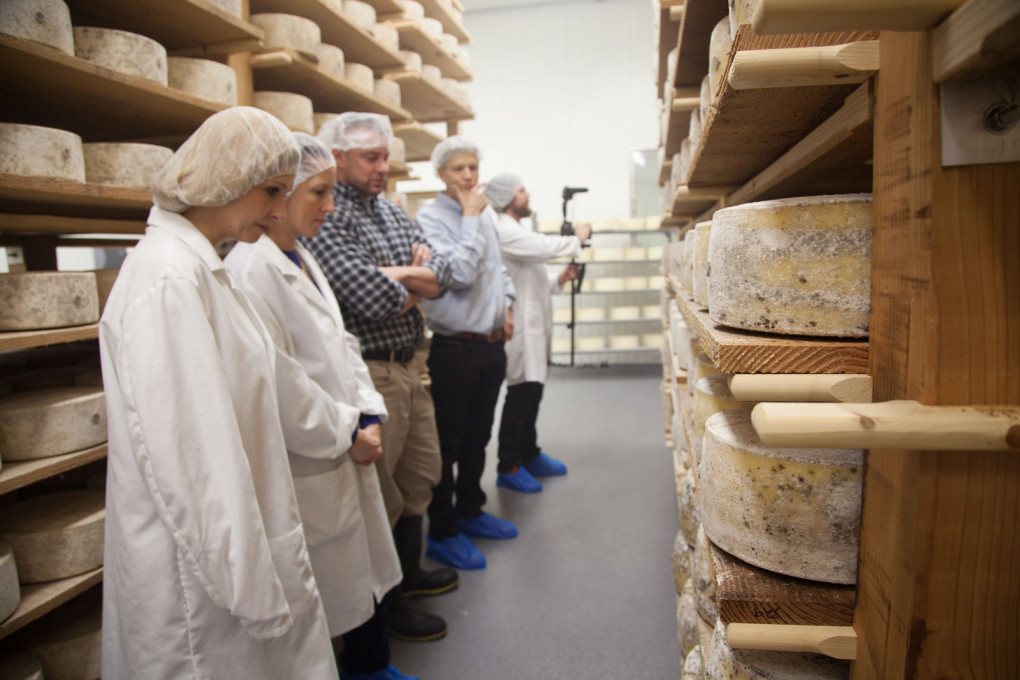 Arethusa makes nine varieties of cheese. Their caves are installed with a computerized system from France, which monitors and controls the heat, humidity, and other things that help cheese mature to the best of its abilities.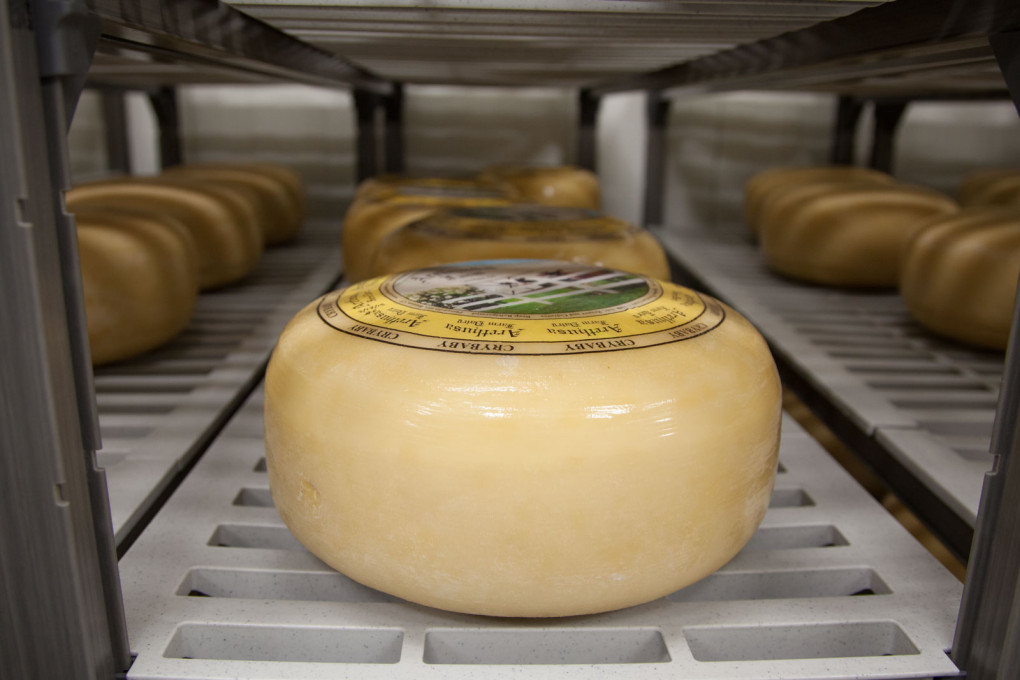 The store…
Our last stop was in the dairy retail store (a very similar store will be opening in New Haven soon). Tony insisted that we try the ice cream and the cheese. Oh so delicious!
[Lora's note: Tony asked me what flavor I wanted to try and I told him to scoop me up his favorites – which are, by the way, coffee and cranberry dark chocolate!]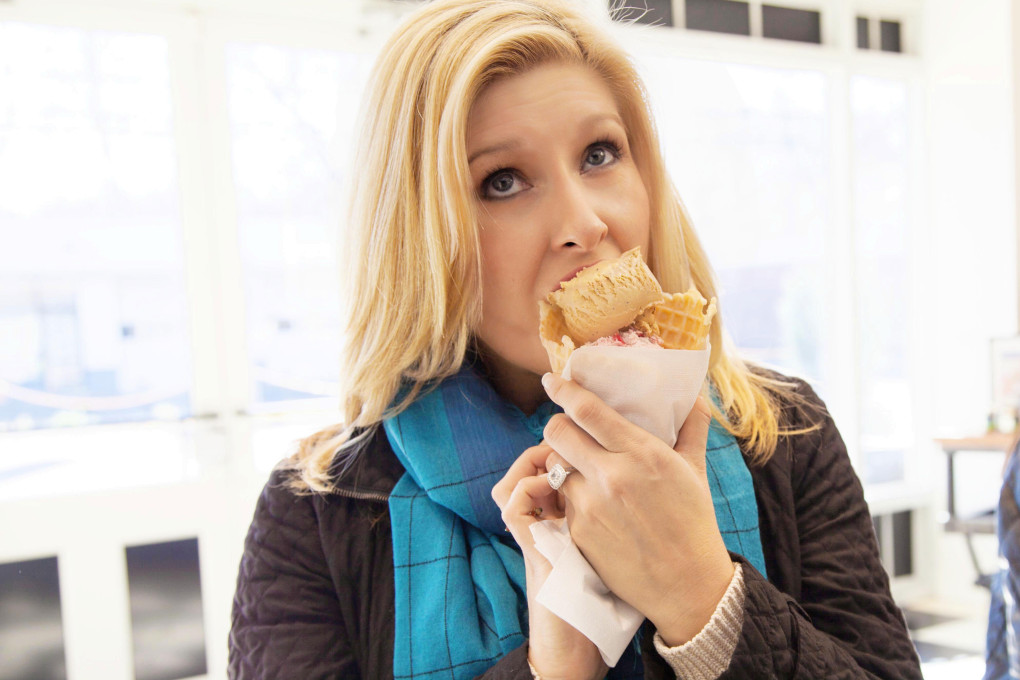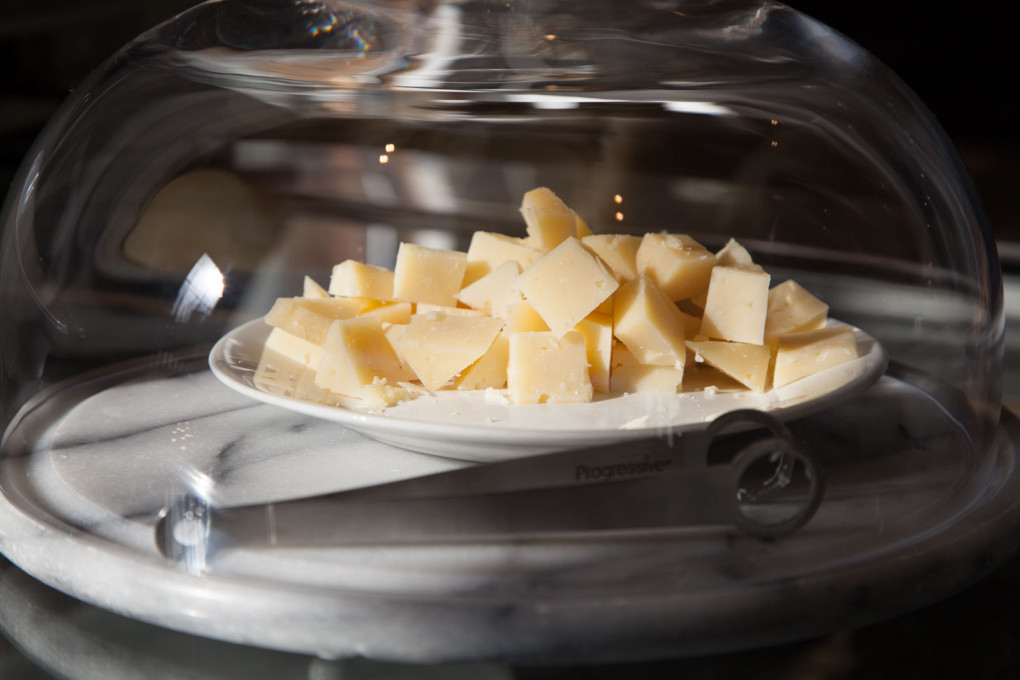 Lora's favorite thing: The tour with Tony…..it was a great day!
Bev's favorite thing: For sure seeing the Arethusa cheese caves! I went through a big cheese-making phase some years ago, love it!
---
Arethusa Dairy Farm
822 Bantam Road, Bantam, CT 06750
860-361-6600
www.arethusafarm.com
Article by Beverley Canepari, photos by Lora Karam and Alexandra Buzaid. Video by Dan Fish.