Hey all, Lora here. Today's post is all about aging gracefully with the help of our friends at Grace Medical Aesthetics in Southbury.
So, let's chat honestly…
I'm not an anti-aging fanatic. I fully accept and embrace growing older! Next year I turn 50 (mentally, I'm still 18 ?). Lessons learned? No longer do I allow negative people in my life, I'm more patient, confident in my abilities, and I'm really excited to experience life. But to be honest, getting injections twice a year helps my self-esteem. I don't do it for anyone but myself. It's a personal choice, and I respect whether you're for them or against them.
Post sponsored by Grace Medical Aesthetics
Let's chat about injectables…
Botox and Dysport are safe, non-surgical options that work as wrinkle relaxers. Here's a little info from Grace Medical's website:
"Continuous flexing of different facial muscles leads to fine lines, and after years of muscle memory, those lines deepen and become etched into the skin. Whether you are looking for early prevention of fine lines forming, or looking to correct wrinkles that have already begun to set in, Grace Medical Aesthetics' experienced injectors can determine a custom treatment plan fit to you."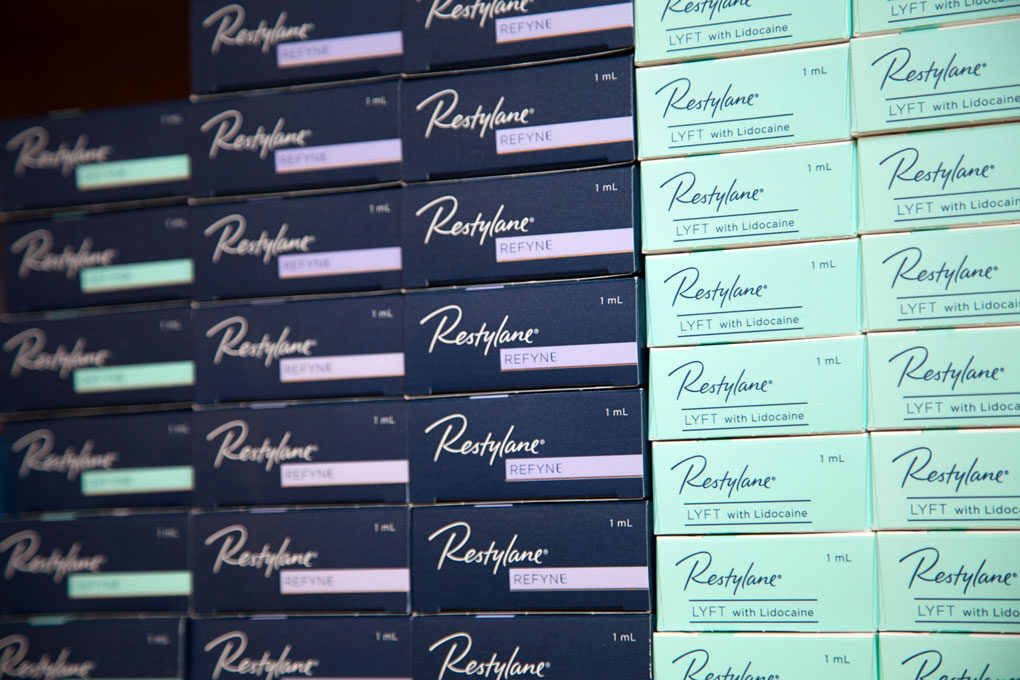 Why Grace Medical Aesthetics?
First reason, they are ranked 17th in the US, and 1st in Connecticut as a Presidential Elite account for Galderma (the company that brings Restylane and Dysport).
Second reason, Owner Charis Wipfler (APRN-FNP, BC). She was just voted as a top 25 nationally ranked "Most Loved Injector" by Real Self. Check it out here!
She takes time to consult with me each time I visit, asking questions about what's bothering me, chatting about my skincare regimen, and reminding me to use SPF daily (so important). She offers suggestions, and we come up with a game plan! At today's visit, I chose Dysport to relax the muscles of my face to prevent fine lines and wrinkles from setting in into my forehead, glabella (11's), and crow's feet.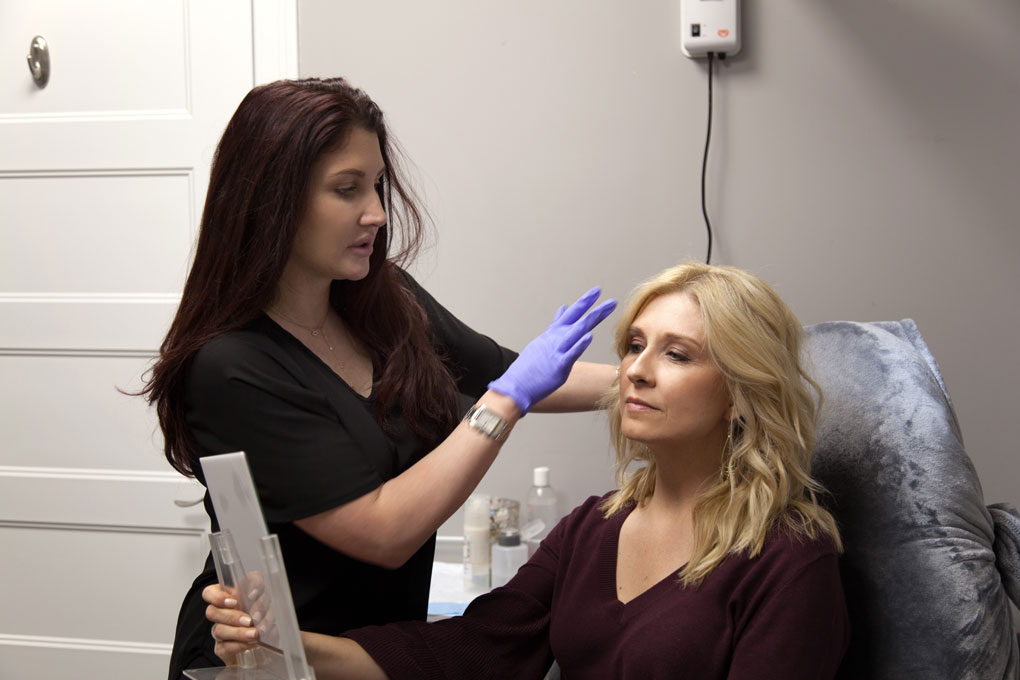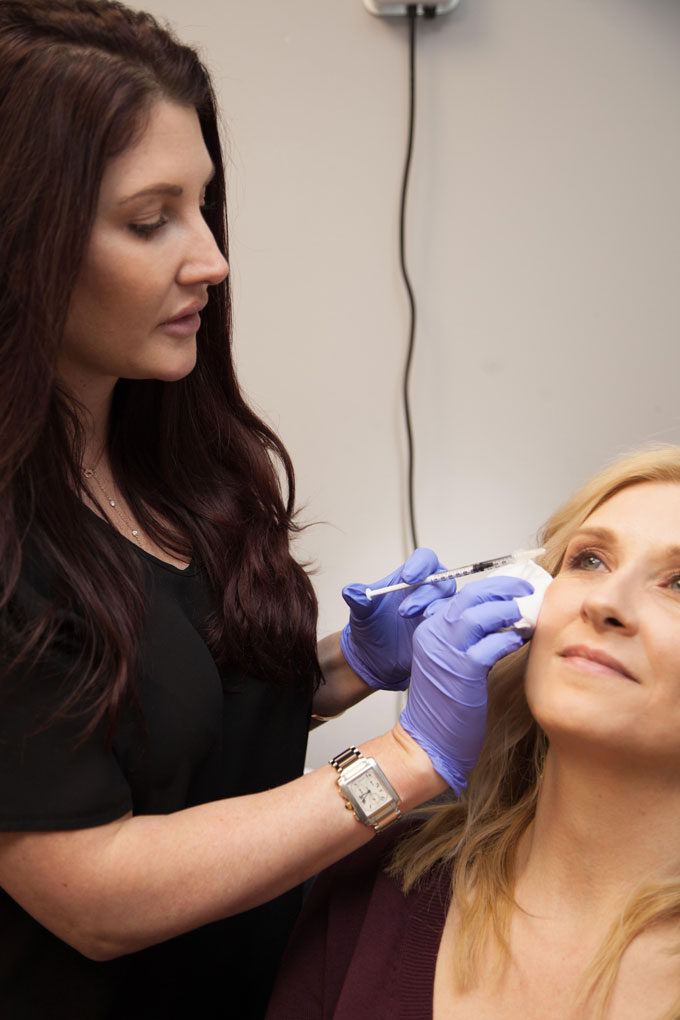 Bev asks Lora some q's…
Ok, first question. Does it hurt?? Do you have a high tolerance for pain, are you totally being brave for the camera, or, does it actually feel nice?!
I actually do have a high tolerance for pain (not in a sadistic way…lol), but it's like little bee stings. Fine once the needle was out, and totally manageable.
How long before you start frowning at me again?
Ha! Do I ever frown at you, Bev? 🙂 It lasts a few months!
Are there any aftercare things you have to do?
Nope. How easy is that?
How much do you love having a smooth forehead?!
I ❤ it. One less thing to Photoshop 😉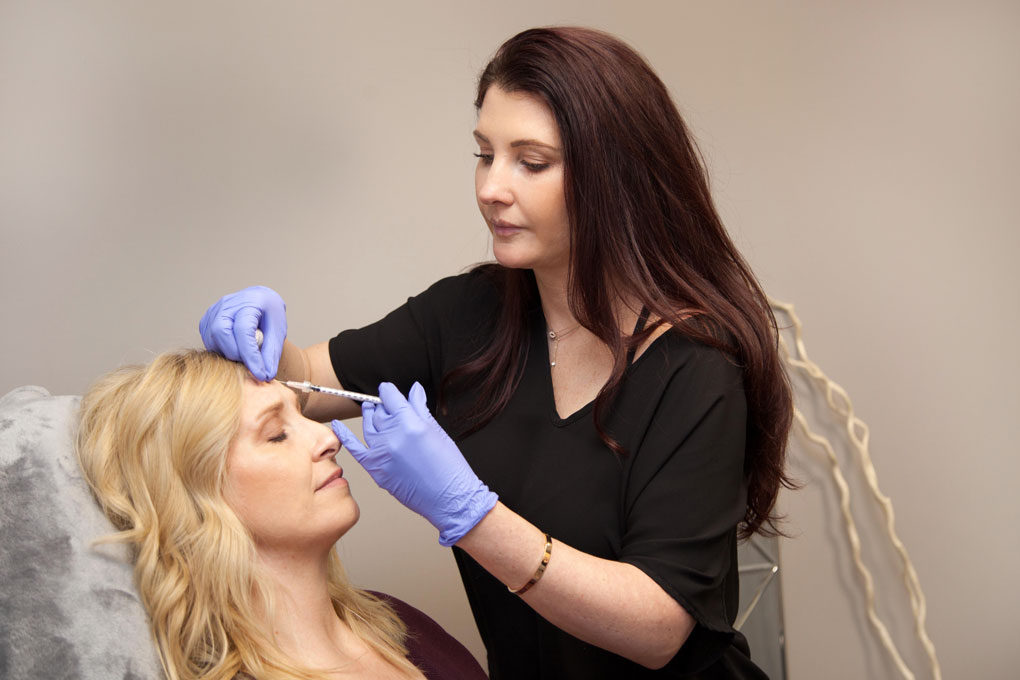 If you're thinking about it, feel free to set up a consult with Charis to get more information and see if it's for you. They do offer a Boutique Membership – $53 a month gets you an area of treatment every 4 months, AND 1 free Microneedling facial, $100 off all filler syringes, and 20% off all skincare products. Visit their website for more information!
---
Grace Medical Aesthetics, 800 Main Street South, Southbury, CT
Visit their website here and their Instagram here!
Pics & words: Lora + Bev