We're crossing multiple things off our list and doing some holiday shopping at Southbury Plaza! It's about halfway between both of our houses, so we meet there often. You may have spotted us before dancing to the bell tower music. ??
Post sponsored by Southbury Plaza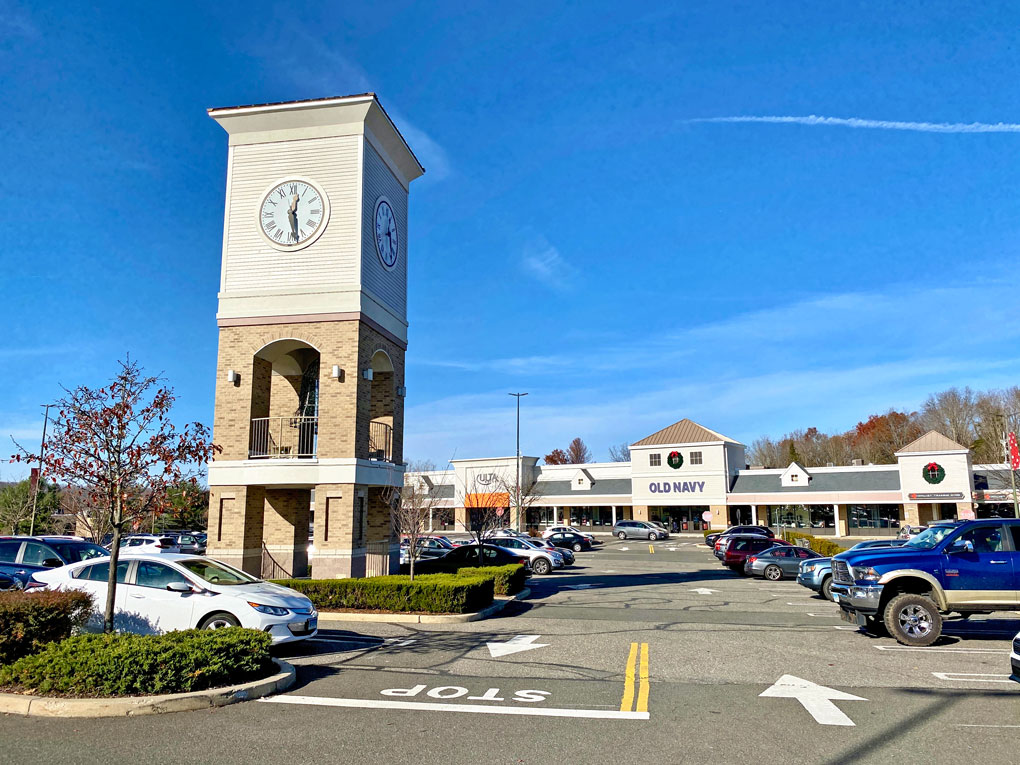 We knew there was a gym in Southbury Plaza but we'd never checked it out. We're so glad we did because, WOW! It's huge and very cool (the lights!), with 2 floors of training facility offering classes, spinning, personal training, a FIT3D machine that we must go back and try, and a protein shake bar.
Take care of your fur babies at Choice Pet
Heads up, dog owners, the Choice Pet here in Southbury Plaza offers self-serve wash stations and grooming! DIY (they provide towels, shampoo, etc.) or drop your baby off and come back later. Besides all your pet food needs, they have a huge selection of cat & dog toys, clothes, and the most awesome gourmet dog cookies!
Make sure you're ready to "hunker down" and/or entertain this winter! ? Premier Wine & Spirits has thousands of wine labels on their inventory and they welcome special orders & requests. They've also got an awesome selection of imported & domestic beers, craft brews, and specialty spirits.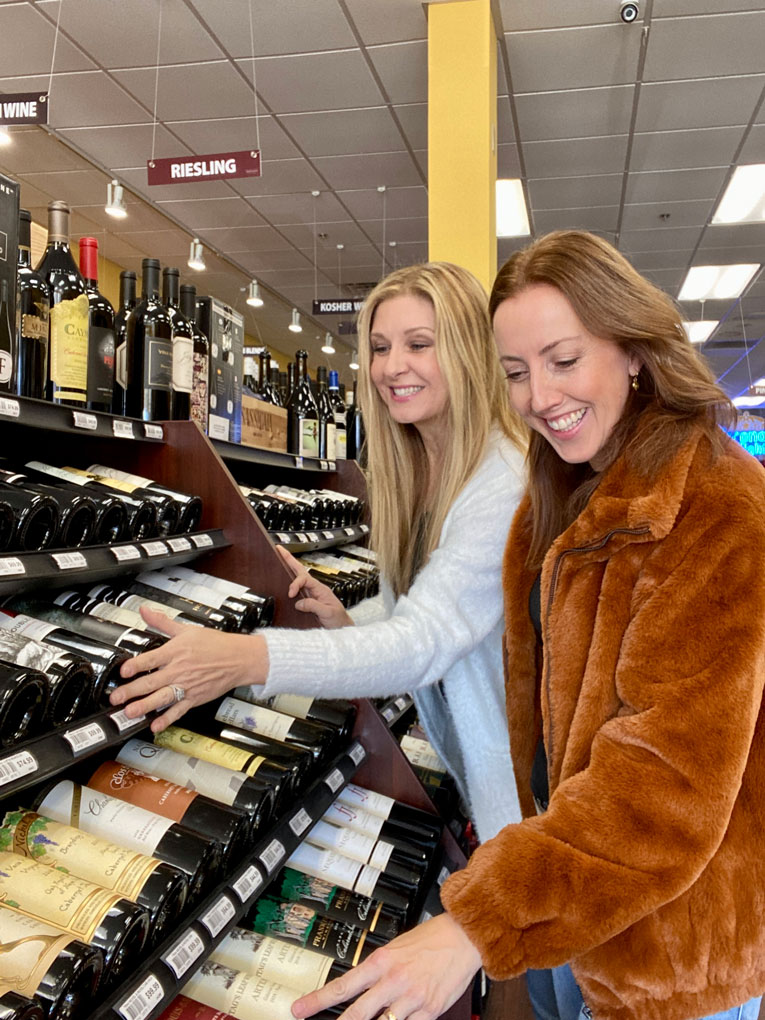 Drop off a note for Santa at the UPS store!
The UPS Store here is under new management (we met Nemed and the new team!) and is now open 7 days a week with extended hours on Saturdays in December. Woop! They've got everything you need to package up your presents and ship those sweet surprises!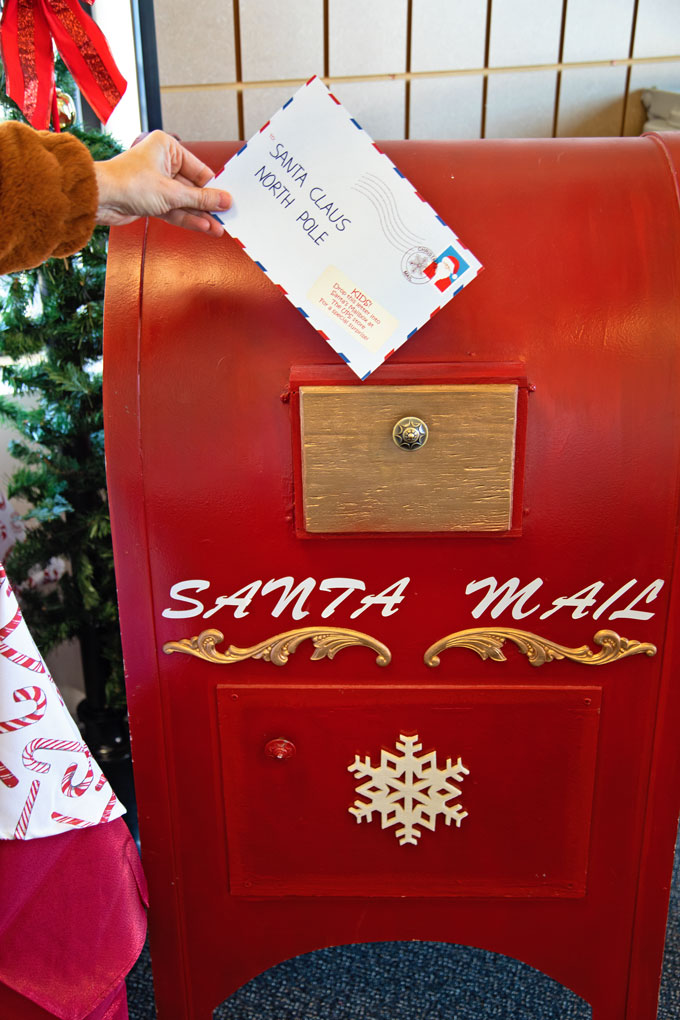 There's no time like now to take up a musical instrument! The Southbury Music Studio is the go-to spot in the area for instrument rentals, repairs, and private instruction. They also have a retail shop for music books and accessories. We had a quick tour around and a listen-in on a couple of lessons…everyone is so friendly! Sign us up for clarinet, please.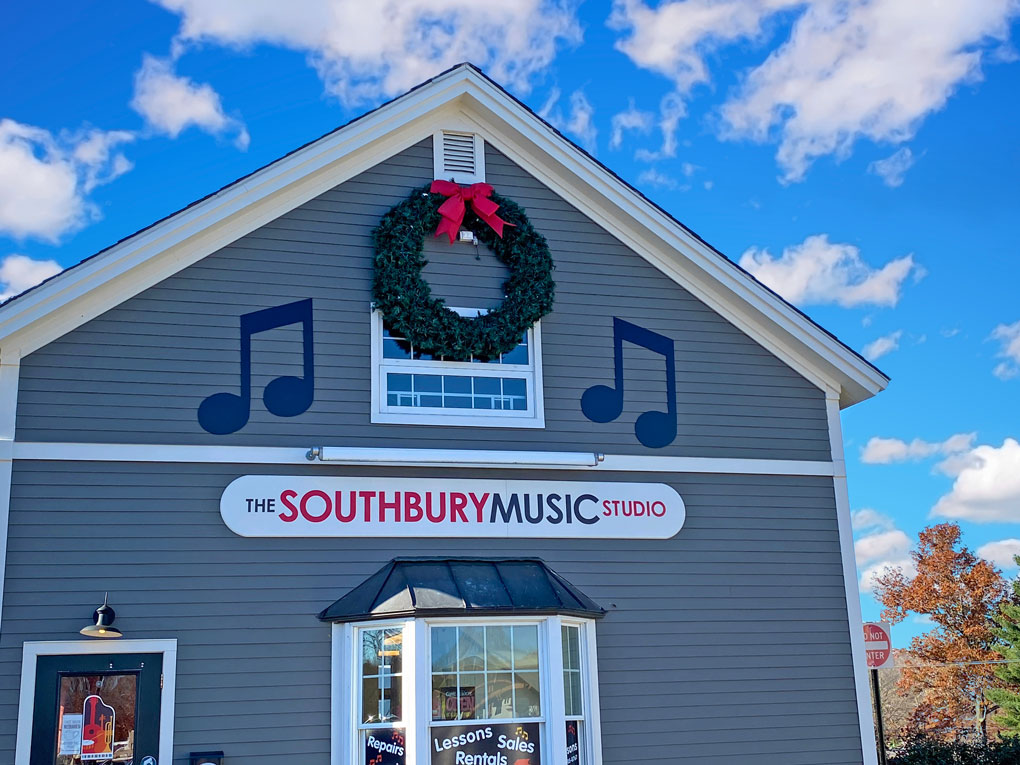 Ken's Clothiers offers traditional service, fine men's apparel, suits & accoutrement, and a tailor on-site. Shirts and suits can even be designed and made to measure…nice gift idea! Stop here the next time you're in need of a tuxedo rental, gents. Ladies, bring your clothes here that need to be altered!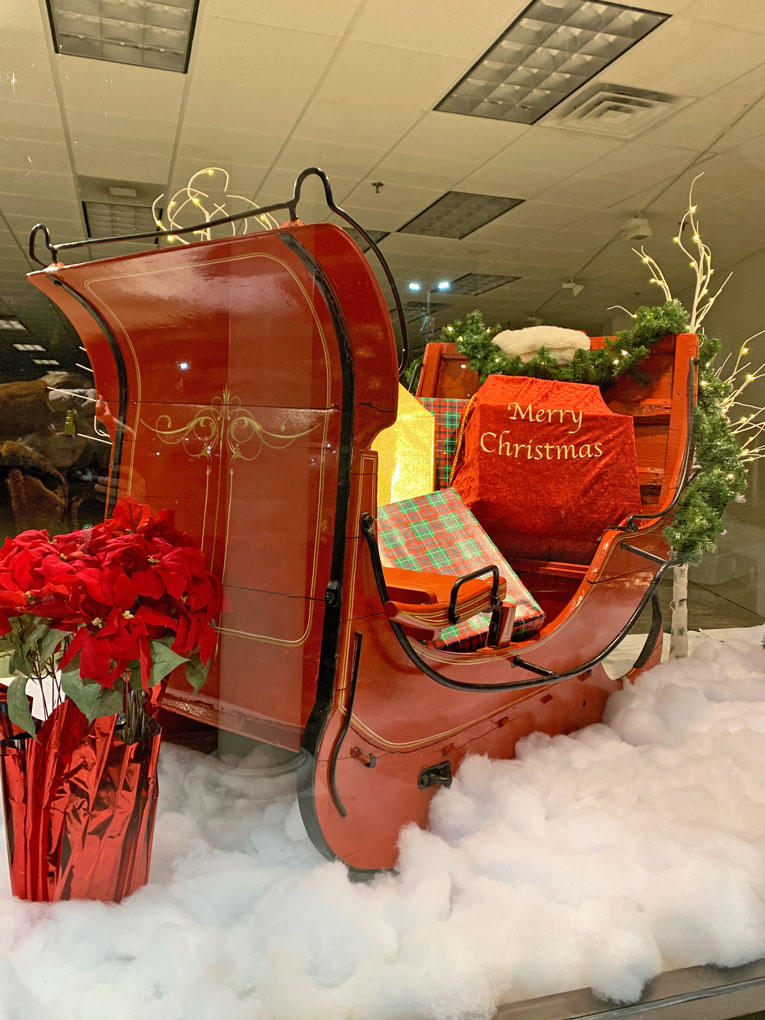 And while you're at the Southbury Plaza
Check out all the other stores here and make a day of it!
---
Southbury Plaza – 100 Main Street North, Southbury, CT