We're excited to introduce you to Dusty Dude Woodworks (Bristol), and Eric & Care Verikas who started the business in 2017 as a side hustle! Eric makes beautiful custom furniture, home decor & lawn games in their woodshop, which you can see when you visit their showroom boutique next door. It's filled with their own products, plus those of many other local artisans. So many great gifts here!!
Let us show you around…and stay tuned, they're on the brink of building and launching their own furniture line!
During the month of December 2022 – Dusty Dude Woodworks is offering our readers a 10% discount on their existing inventory. *This excludes any custom orders. Just tell them we sent you!
Post sponsored by Dusty Dude Woodworks
Welcome to Dusty Dude Woodworks!
Dusty Dude Woodworks prides itself on building wood elements that will truly stand the test of time. When you can't find a piece of furniture that fits your aesthetic, or the nook you're trying to fill is unlike any other, call Dusty Dude Woodworks!
They create furniture that is both modern and farmhouse, or whatever you dream up together! And they love nothing more than working with their customers to make your vision a reality. Everything is one of a kind and is made to be passed on down the generations!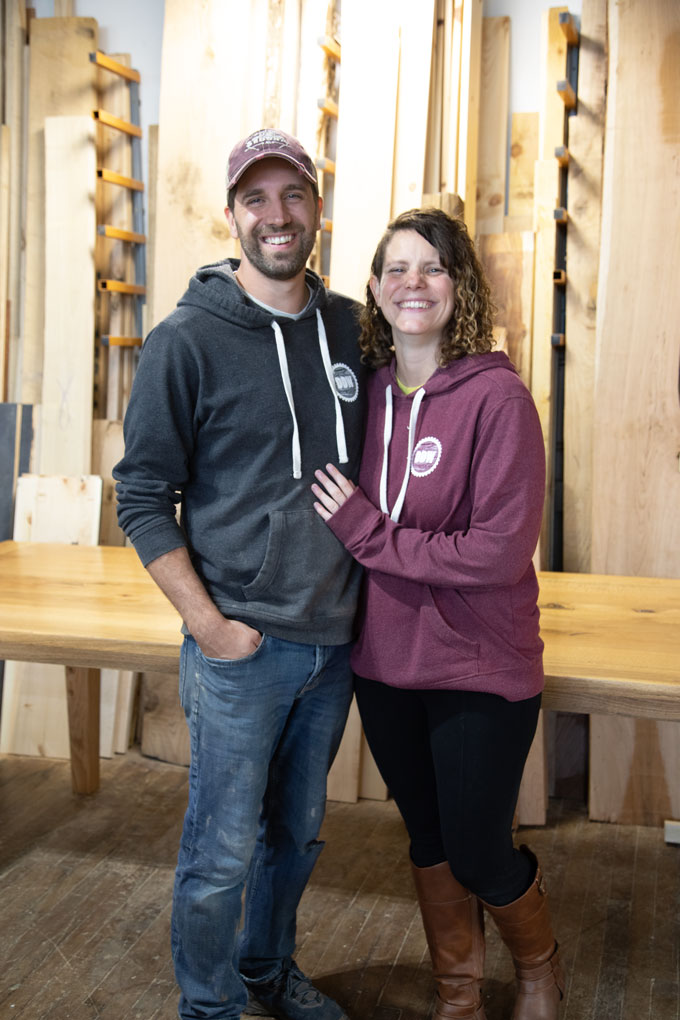 The (business) story so far…
Eric and Care met via online dating and hit it off instantly. Eric was an architectural woodworker at the time (and had started an Etsy page back in 2017 to sell his Cornhole boards) and Care was a marketer. They quickly realized that they had two different worlds at work during the day. The two decided to build a brand together around what Eric was already doing and dreamt up their business plan over the dinner table at night.
The business had grown through friends and family referrals, with Eric eventually being able to leave his full-time job in October 2020. Care was able to leave her full-time job in July 2021.
They've grown through 3 shops already. Eric's friend's basement, Care's parents' basement, then their detached garage here in Bristol.
Today, they enjoy their 1,500 square-foot space, with about 300 square feet of that space being used as a showroom & gift shop. They support 15 makers and showcase their own handmade products as well.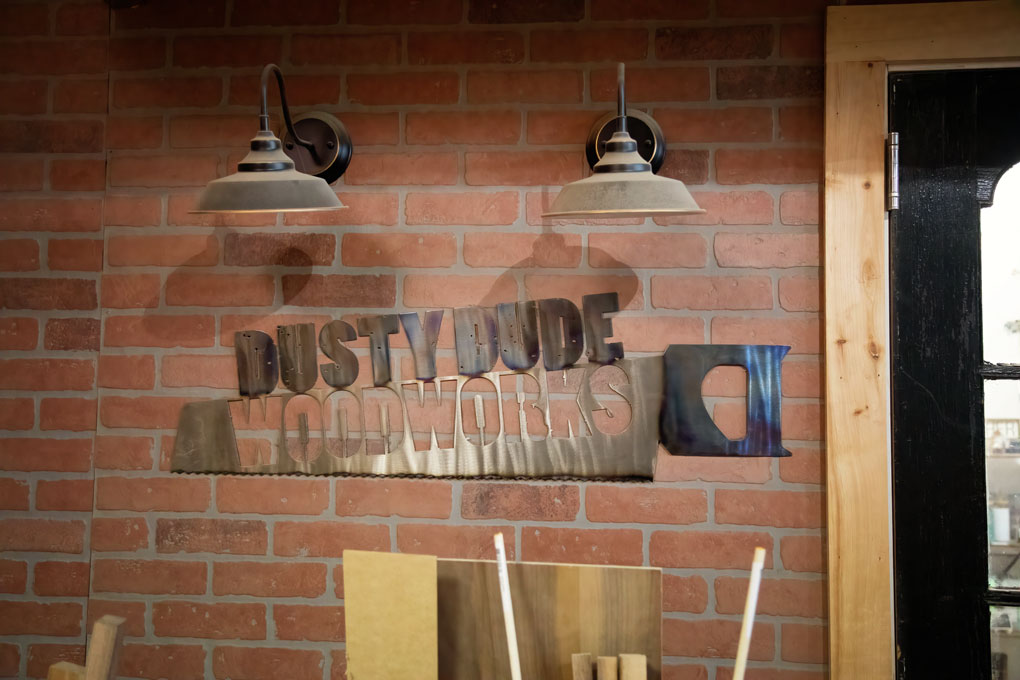 But who is the Dusty Dude?
It's not Eric! It's Oreo, Eric & Care's pup! Oreo is super fluffy and when they were starting out, he would always come down and roll in the sawdust. "We call him "Dude" and therefore "Dusty Dude Woodworks" was born."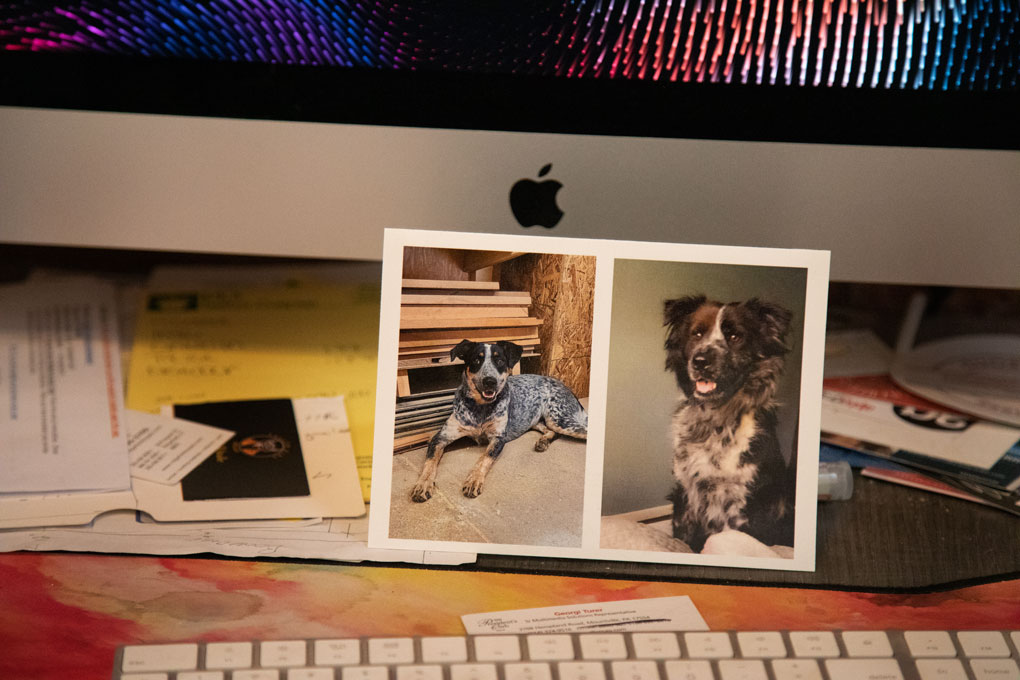 Furniture line coming soon…
The furniture line will offer pieces in an affordable price range and quicker lead times. Watch this Instagram space for updates @dustydudewoodworks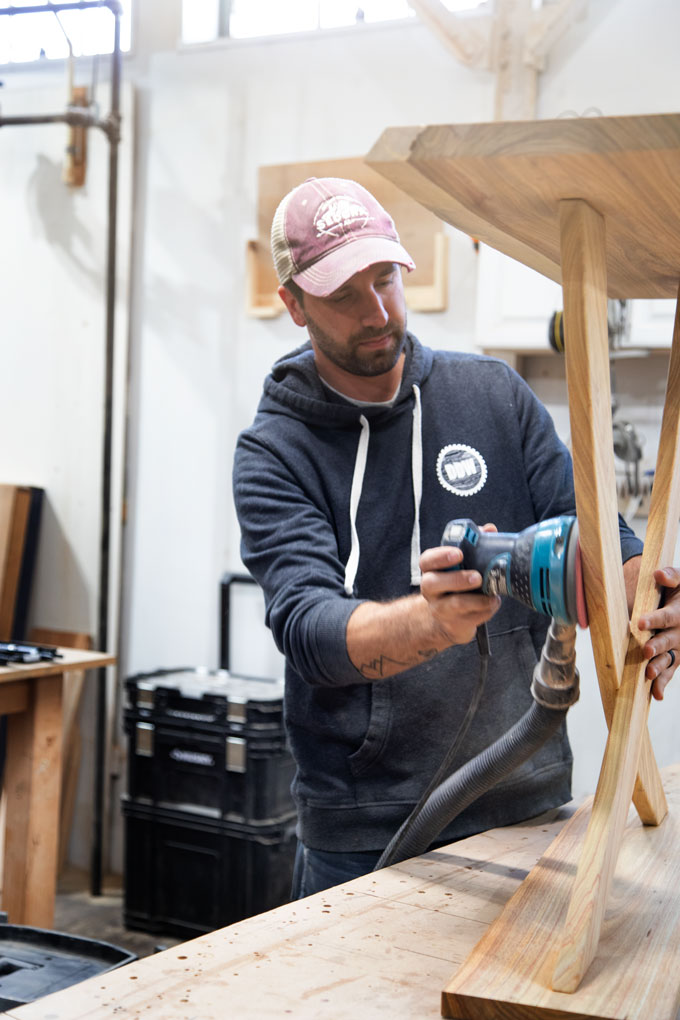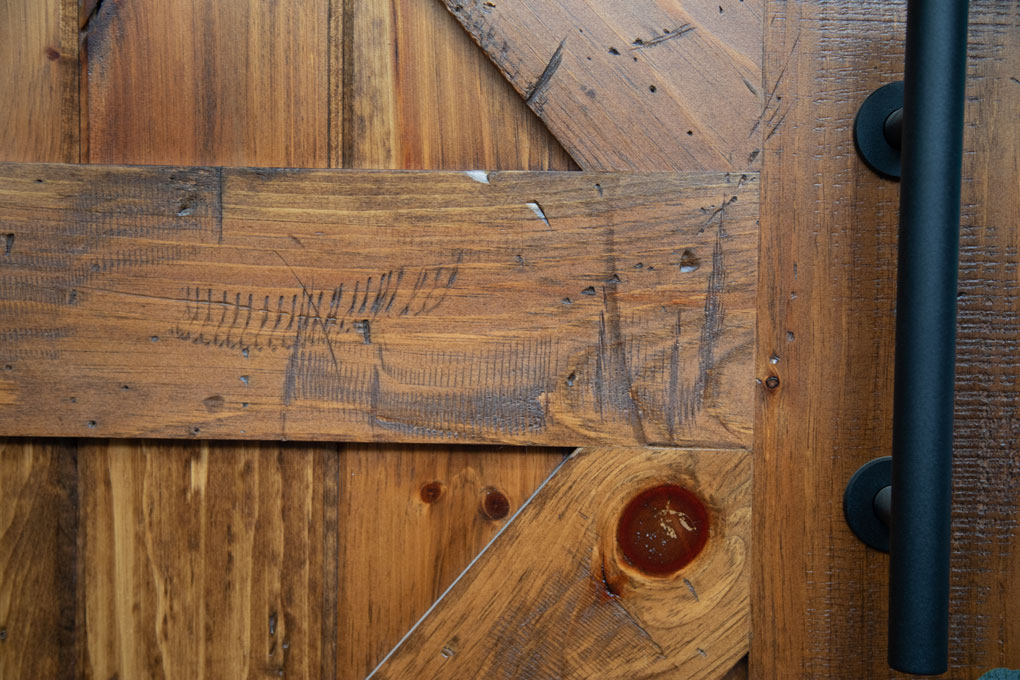 Coffee tables, Cornhole, cutting boards, coasters…
And many other things that don't start with the letter C! For unique gifts – go visit their showroom.
The showroom & gift shop is usually open on Fridays & Saturdays (but follow them on social for any hours updates).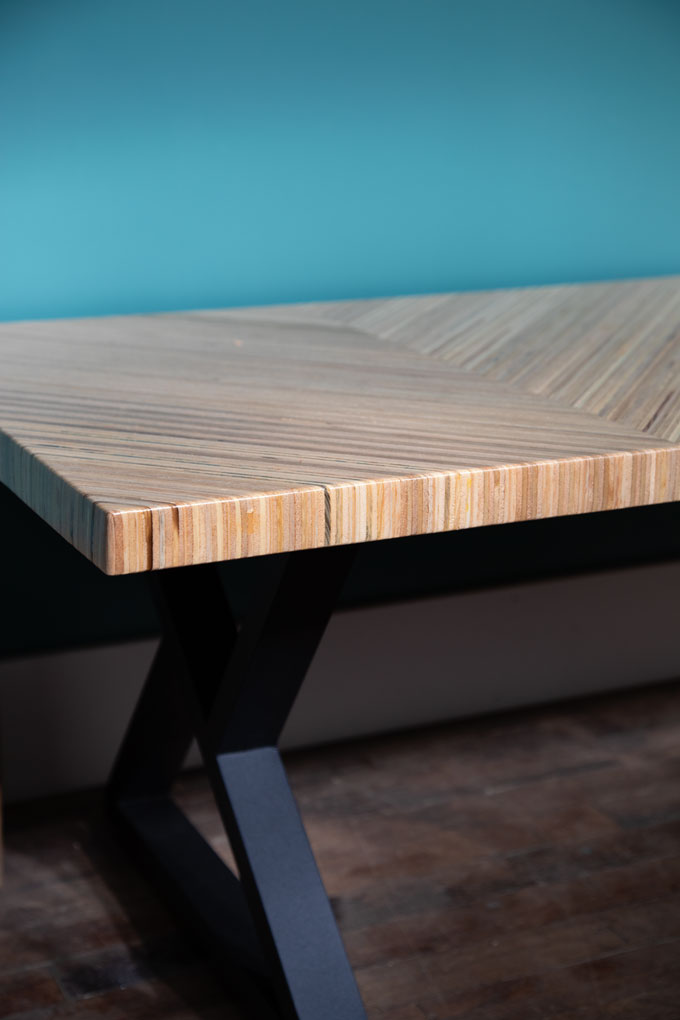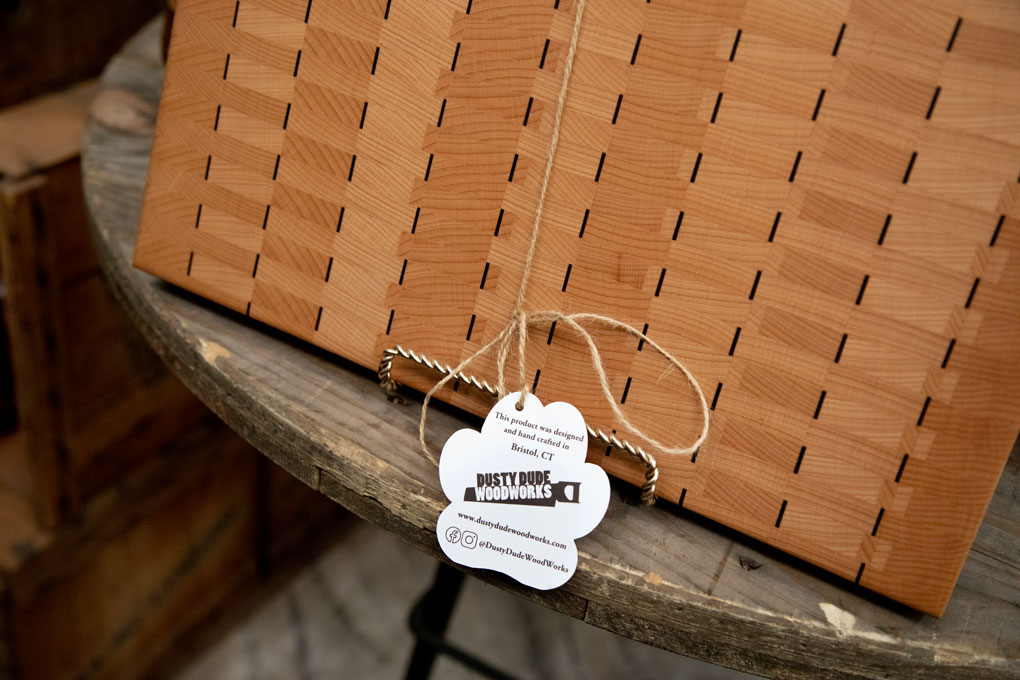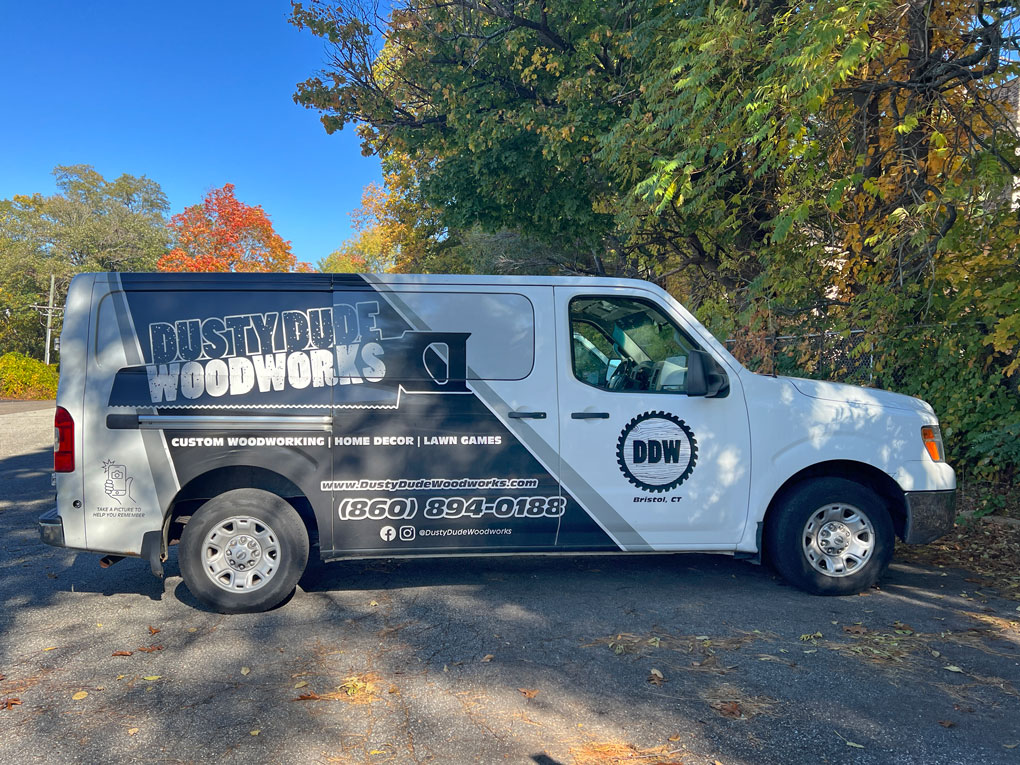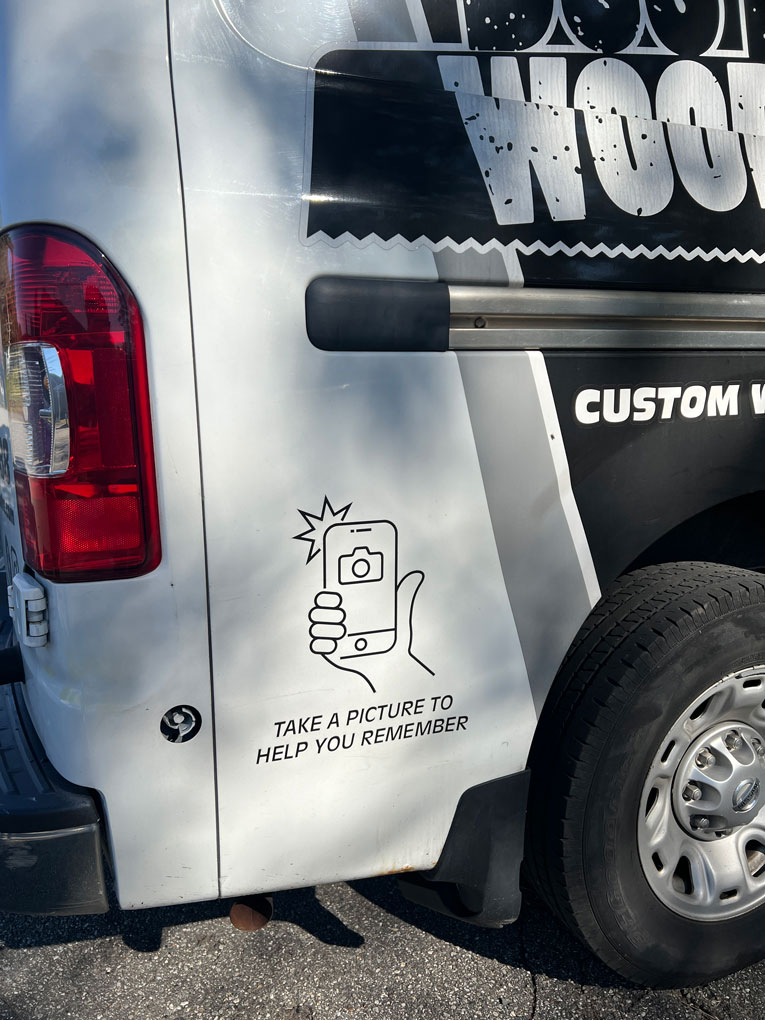 ---
Dusty Dude Woodworks – 1 Richmond Pl, Bristol, CT 06010