Our visit to Farmington Polo Club taught us that polo is for everyone and should be added to your list of fun experiences to try! If you're new to the world of polo (and you only have vague ideas of it being something like that Pretty Woman scene) well, that would make 3 of us! Until now…
Here's your Unlocking guide to the Farmington Polo Club experience!
Post sponsored by Farmington Polo Club and International Equestrian Center
Saturdays are for polo!
Farmington Polo Club is situated on 80 acres of lush green property in the heart of the Farmington Valley. It's beautiful up there! They have indoor and outdoor events year-round with the highlight being polo season.
The club invites the public to join them every Saturday, June through September to enjoy tailgating or VIP polo experience, pre & post-match entertainment, dining, and shopping!
We loved it!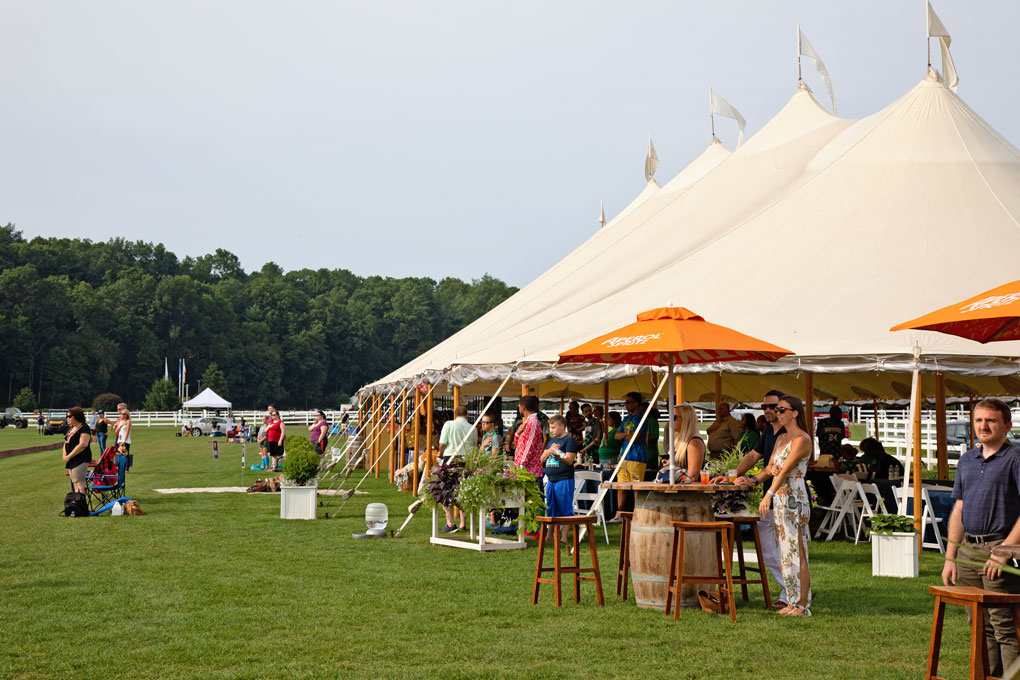 To tailgate or VIP tent it, that is the question…
Farmington Polo Club offers general admission tickets, VIP tent tickets, tailgating spots, and reserved VIP experiences. Regardless of which venue you visit, FPC promises an awesome time! They welcome everyone and invite you to bring well-behaved pets on a leash.
1st stop…
After parking the car, getting our wrist bands, and walking by one delicious food/cocktail/pizza truck after another…we arrived here, on the Veuve carpet with polo props.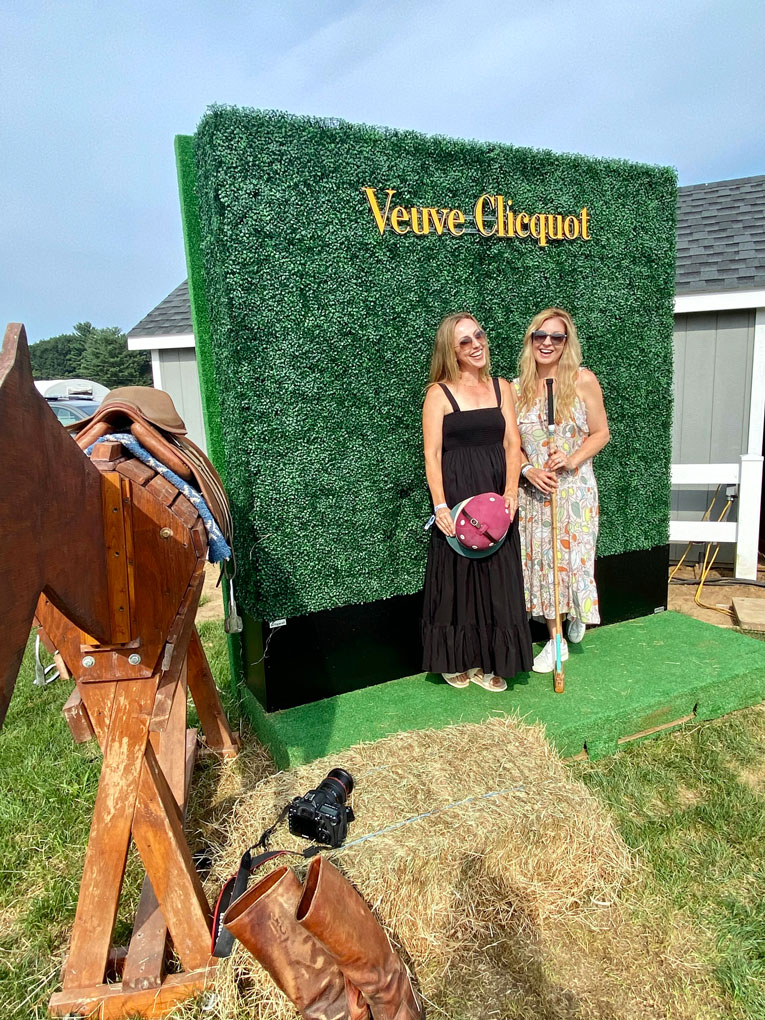 And besides polo…
The historic equine facility also hosts movie nights, concerts, car shows, various Special Olympics sports teams, private events, weddings, corporate picnics, and philanthropic activities, as well as riding and polo lessons.
V is for Veuve & viewpoint
VIP reserved tables include Veuve, seating for you, and whatever size party you're with, plus an awesome viewpoint of the game. Think polo for the next bridal shower, birthday celebration, or family get-together you're organizing.
Or just grab a pal and go live it up!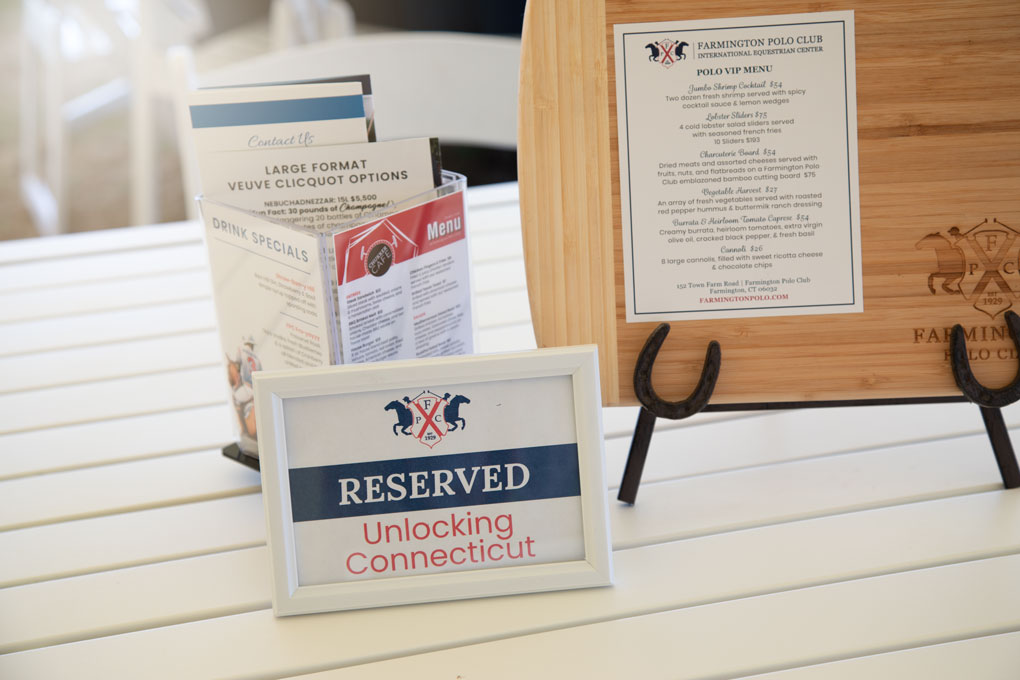 A little background…
Farmington Polo Club was originally founded in 1929 and affiliated with the United States Polo Association in 1938 under the name Farmington Valley. When it was purchased in 2016, the club really began to make a name for itself. Now, under the direction of manager and player Heather Souto, Farmington Polo Club is once again playing international polo and has become a premier facility.
Let the games/match/horses begin!
We didn't know the lingo at the start of the afternoon, but we had some of the rules/key points down by the end. Everyone at the club is friendly and eager to share the joys of polo. It's pretty infectious.
Polo is a horseback ball game, a traditional field sport, and one of the world's oldest known team sports. The game is played by two opposing teams with the objective of scoring using a long-handled wooden mallet to hit a small hard ball through the opposing team's goal. Each team has four mounted riders, and the game usually lasts one to two hours, divided into periods called chukkas or "chukkers". – Thank you, Wikipedia.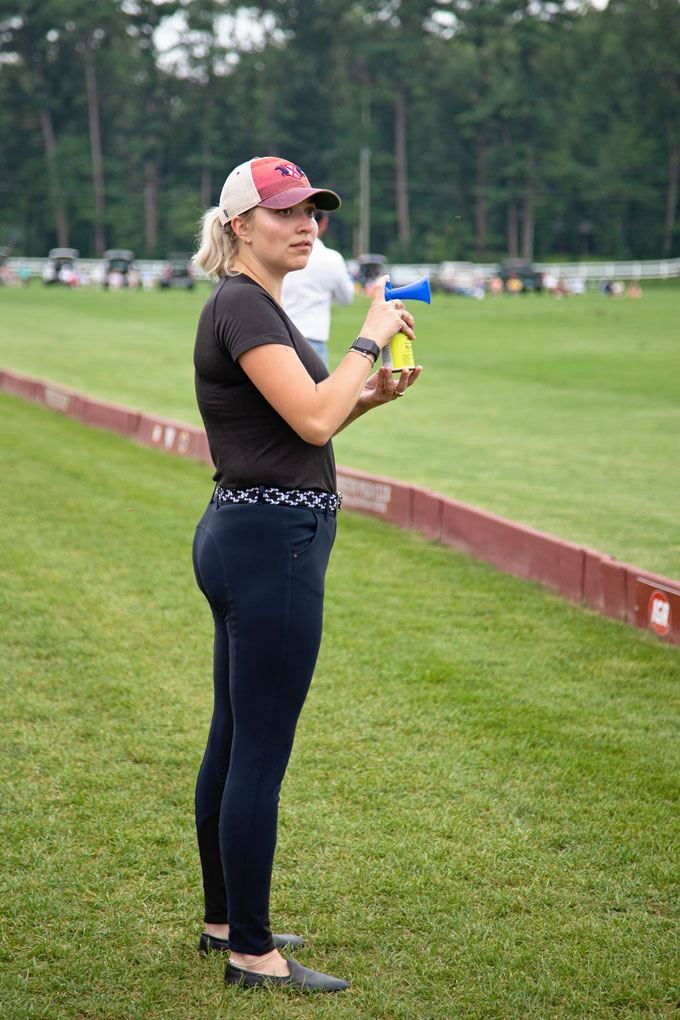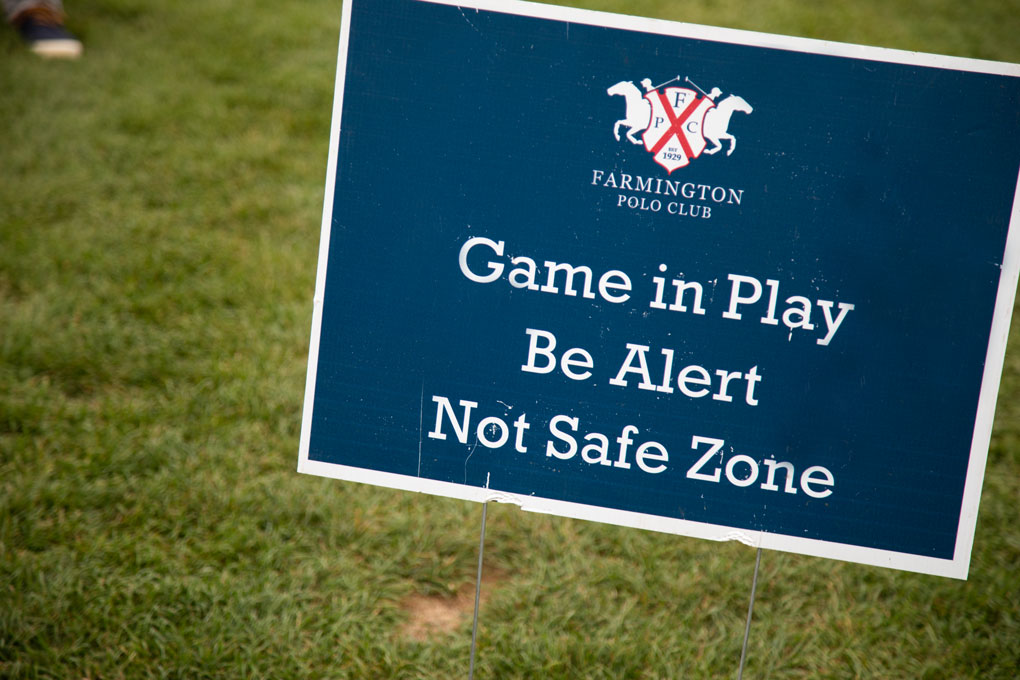 Just that teeny, tiny little barrier between us and those beautiful beasts thundering by. Even at 6′ behind the "barrier", it's THRILLING!
And P.S. You really don't need to know what's going on to enjoy this sport. The announcer keeps you informed and amused!
Farmington Polo Club vs. Greenwich Polo Club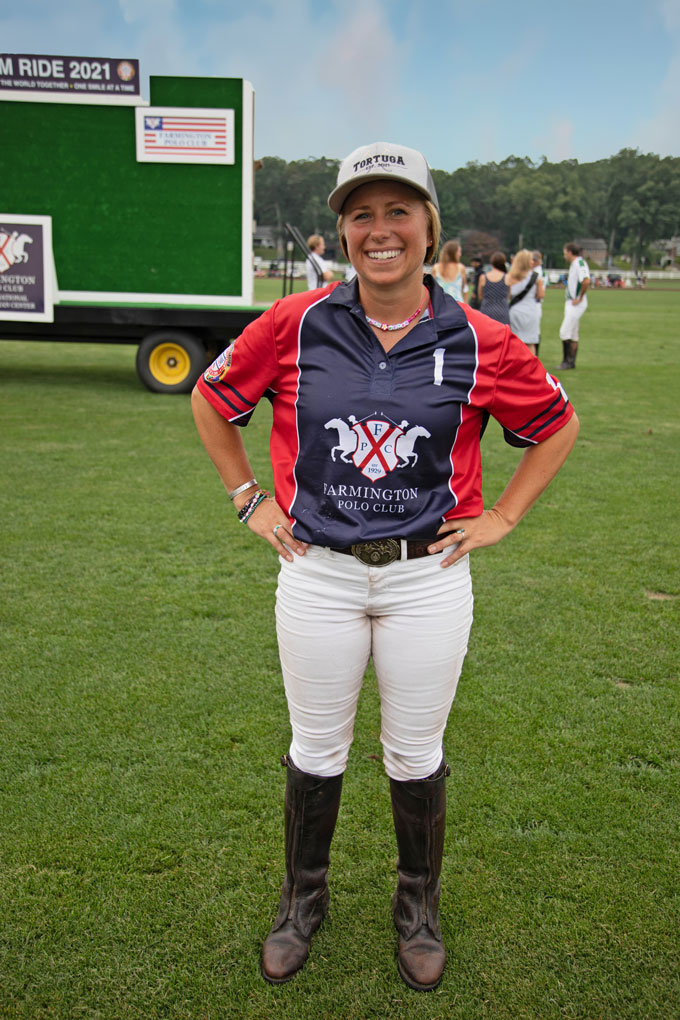 Between chukkers
FYI: Each chukker is a 7 minute period of polo play.
During horse switcheroo breaks (horses are switched out frequently throughout the game) and chukker breaks, we enjoyed snack breaks and shopping breaks!
Really loving the FPC merchandising ?
Time for the Pretty Woman bit!
Or if you're too young for that movie, the bit where the guests are welcomed onto the pitch to stomp down the divots.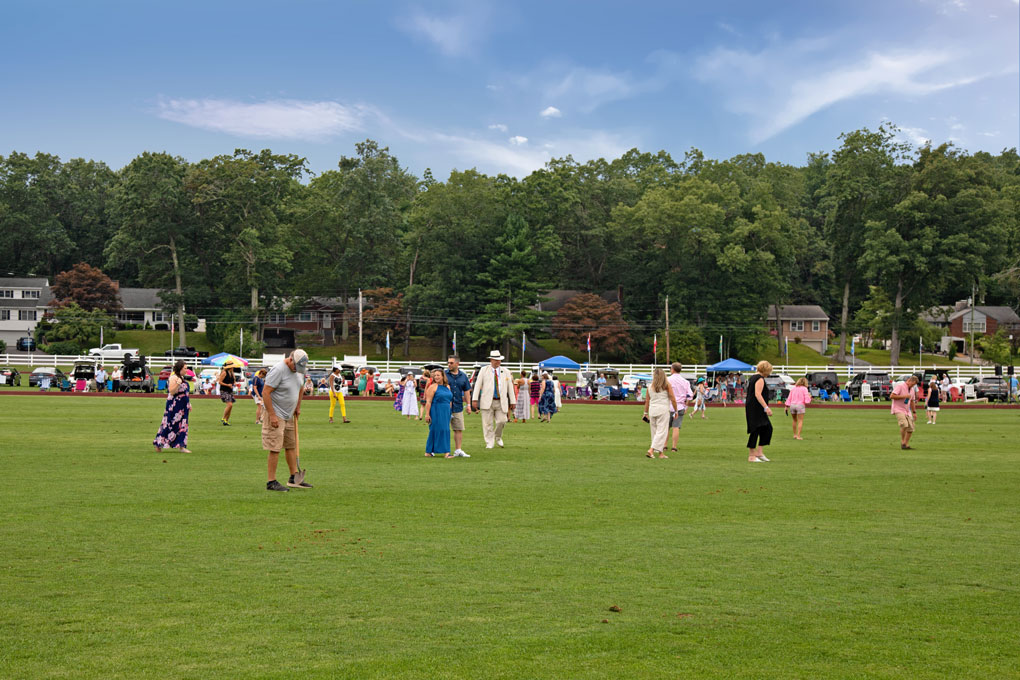 Don't stomp it if it's steaming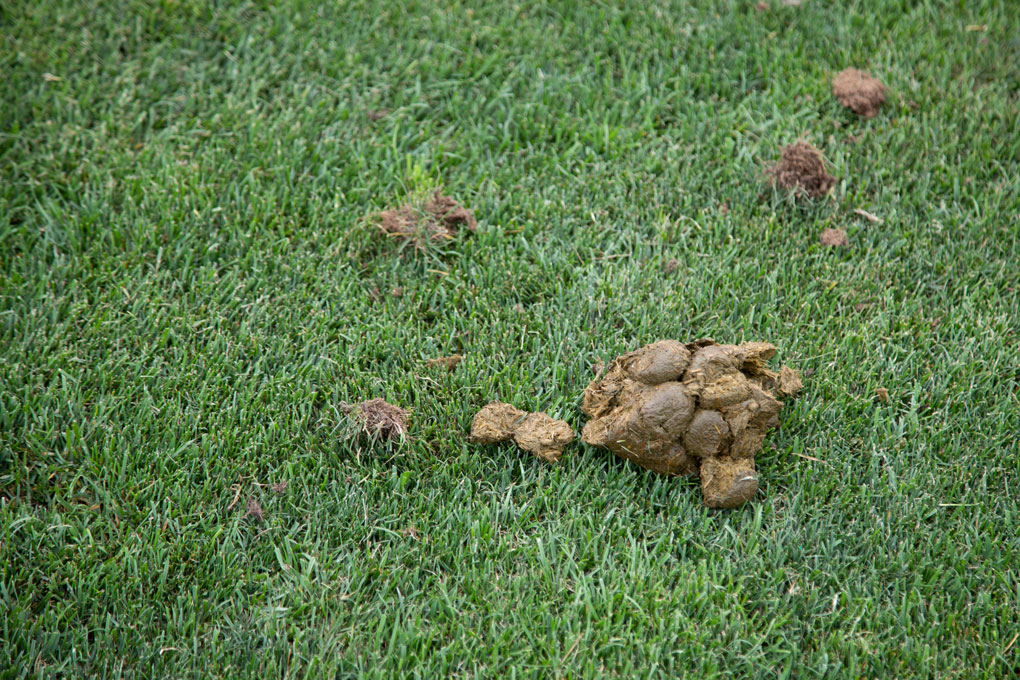 Finally, at the end of the game, spectators are welcomed to get a passing high five from everyone on each team. The key is to not lock the elbow and let your arm be loose. ?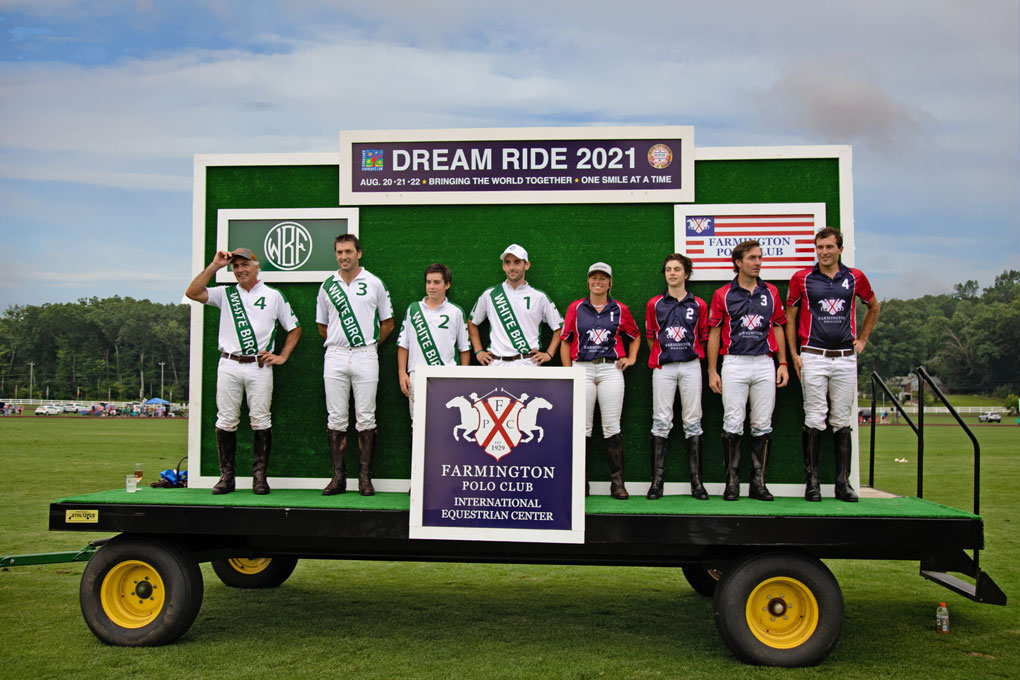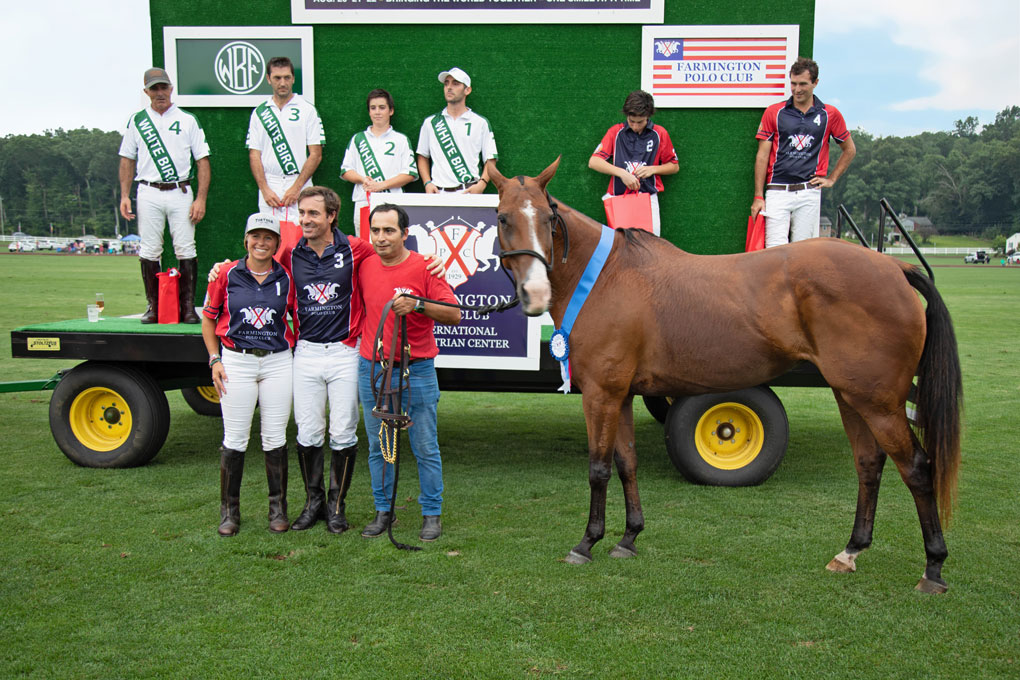 Pick a date. Reserve your tickets. Choose your outfit (dress it up or dress it down – polo is for everyone). Go have fun!
---
Farmington Polo Club and International Equestrian Center
152 – 162 Town Farm Road, Farmington, CT 06032
Pics: Lora Karam / Words: Bev Canepari
#saturdaysareforpolo #enjoythefunatfpc