If you're looking for vintage home goods, a new thrift outfit (omg, so good!), and a FUN shopping experience, The Hunt (New Milford) is where you need to go next. We had planned to hang out with owner Gina Lacey at her store for an hour and stayed for two!
It's like all your Pinterest boards met up in one place.
This post is sponsored
Vintage/boho/farmhouse good times this way…
The Hunt is every aesthetic you've been looking for!
Gina Lacey, the owner/curator/and buyer, has created a shopping space that's well-organized and a joy to explore! It's filled with goodies, clothes, accessories, and cool nostalgic pieces you won't be able to resist (and shouldn't, as the prices are ?).
With a curated selection of vintage and modern home decor, artwork, and fashion for everyone, The Hunt is a unique concept store. The shop has two levels, with the lower level being rented retail space that's well worth going downstairs for!
Level 2 for more awesome
There, you'll find…
a one-of-a-kind secondhand shop of name brand, quality menswear – The Good Find, owned and curated by Mark & Kim Valzania.
a vintage couture shop with women's handbags and boho clothing – ReFound NY – owned and curated by author & journalist Sarah Kennedy who wrote the book on Vintage Style!
an art gallery run by Annie McAward.
and a new vintage gardening section!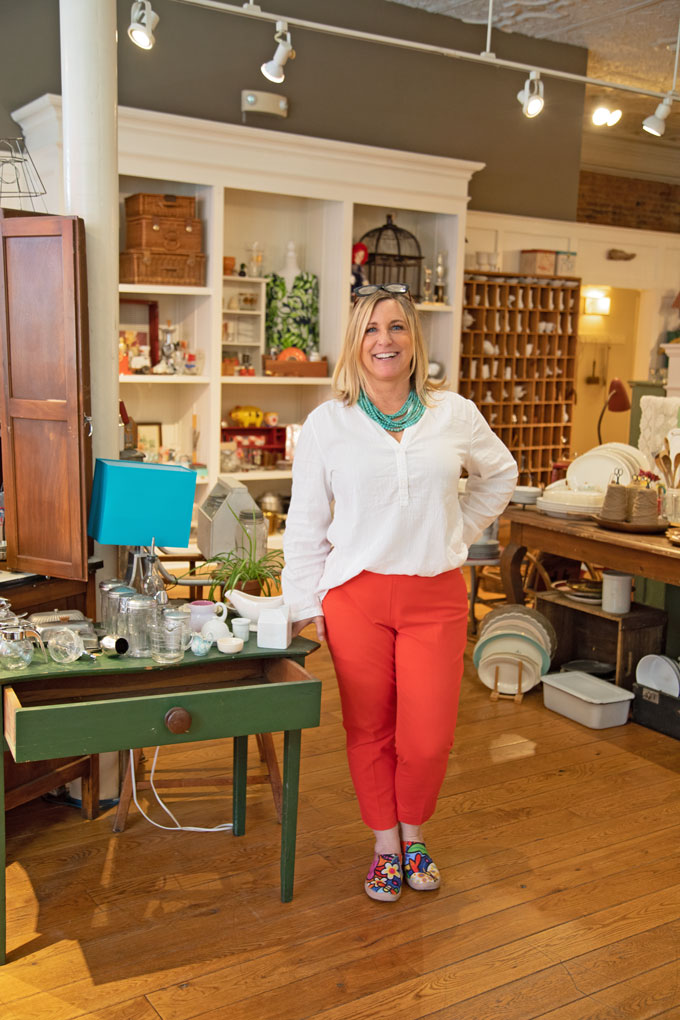 The art of The Hunt
Add vintage style to your home through decor, mirrors, art, globes, or wooden accessories to add charm and character to modern spaces. Mix and match – if it speaks to you, you can find a spot for it.

Gina Lacey
The story so far…
Antiquing and thrift shopping has been Gina's passion since she was a child, and reselling has always been a hobby. She decided to take the two and combine them to open her own secondhand shop.
The Hunt was scheduled to open in a 750 square foot location along the Still River in Brookfield in March of 2020, just as the pandemic struck. However, having resigned from her corporate job in February to begin this new journey, Gina decided to persevere.
Landing on Bank Street, New Milford
Customers loved her new shop and her business and inventory grew. As a result, Gina began to look for a larger space, this time in her hometown of New Milford. The incredible location at 20 Bank Street (a favorite building of ours!) became available, and Gina moved and reopened in the 5,000 square foot space in late March of 2021.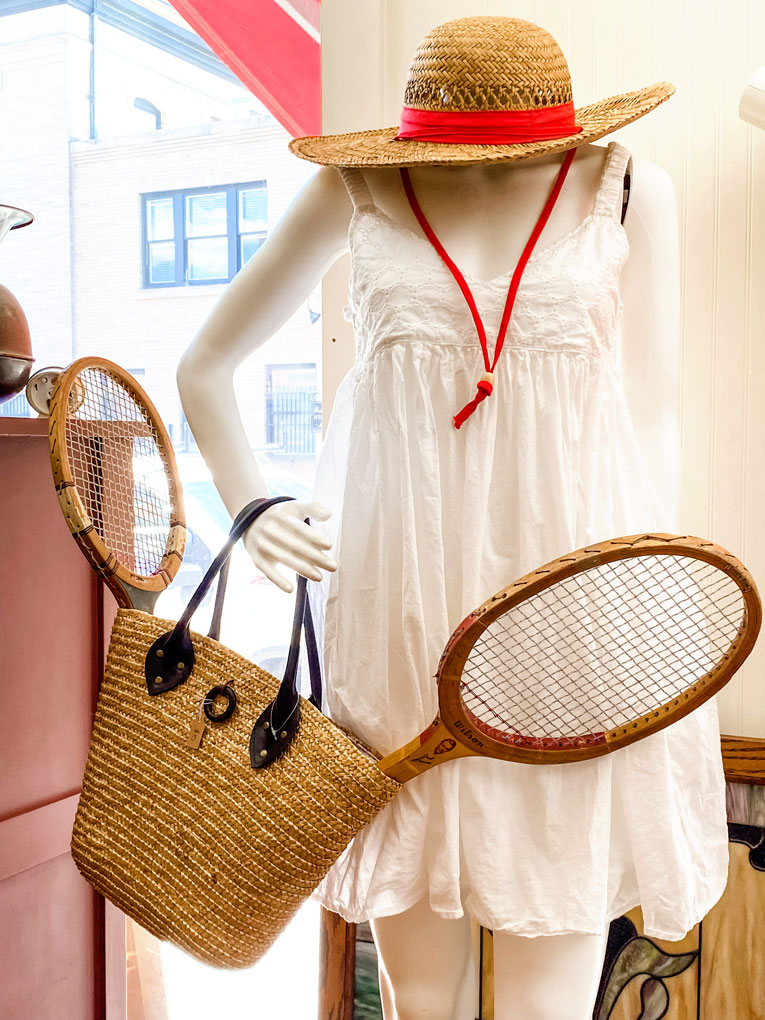 If she's not in the store, she's on the hunt!
Gina is the sole buyer and space designer and heads out 3 – 7 days a week in search of the perfect items for her shop. This includes really cute women's clothing – where we ended up getting lost in a shopping frenzy for a good hour of our visit! Gina has done all the work for us, ladies…it's easy pickings on these racks!
Cue: Mini "bloggeling" session ?
Because there's no point in trying on something awesome if you don't snap a pic.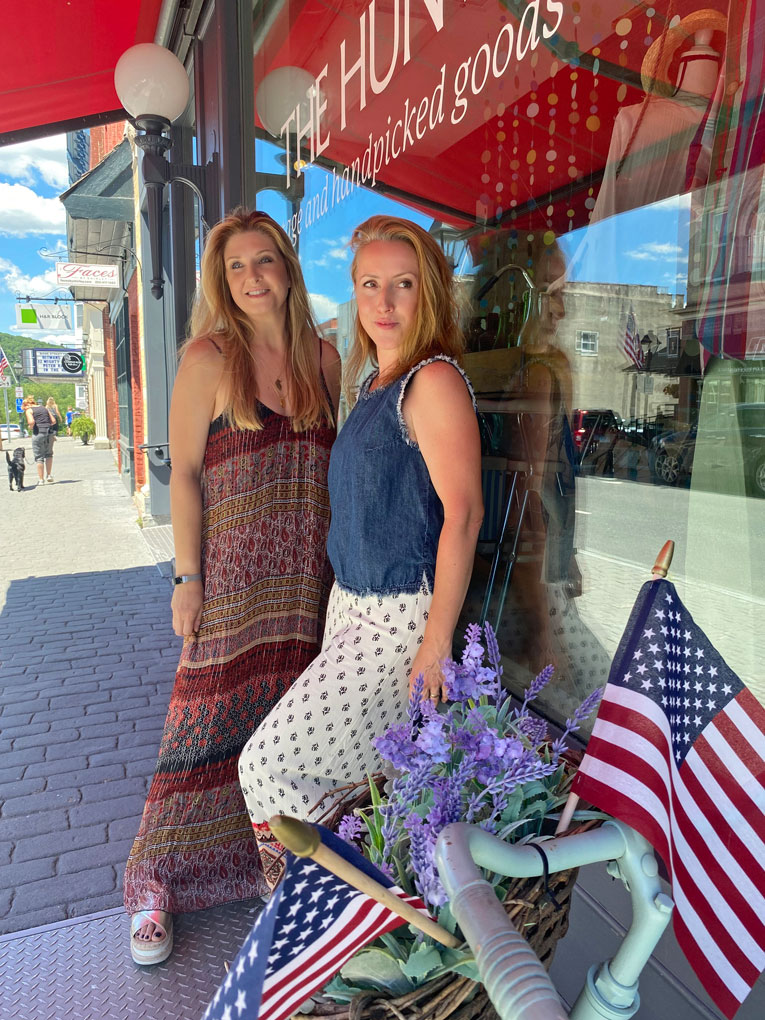 And more fun finds…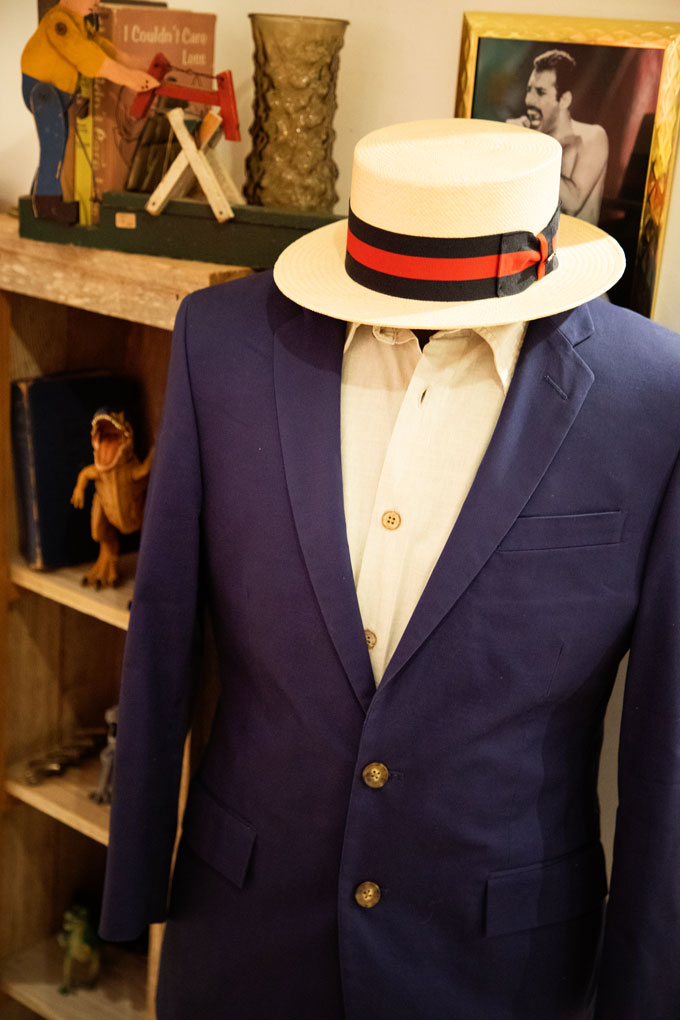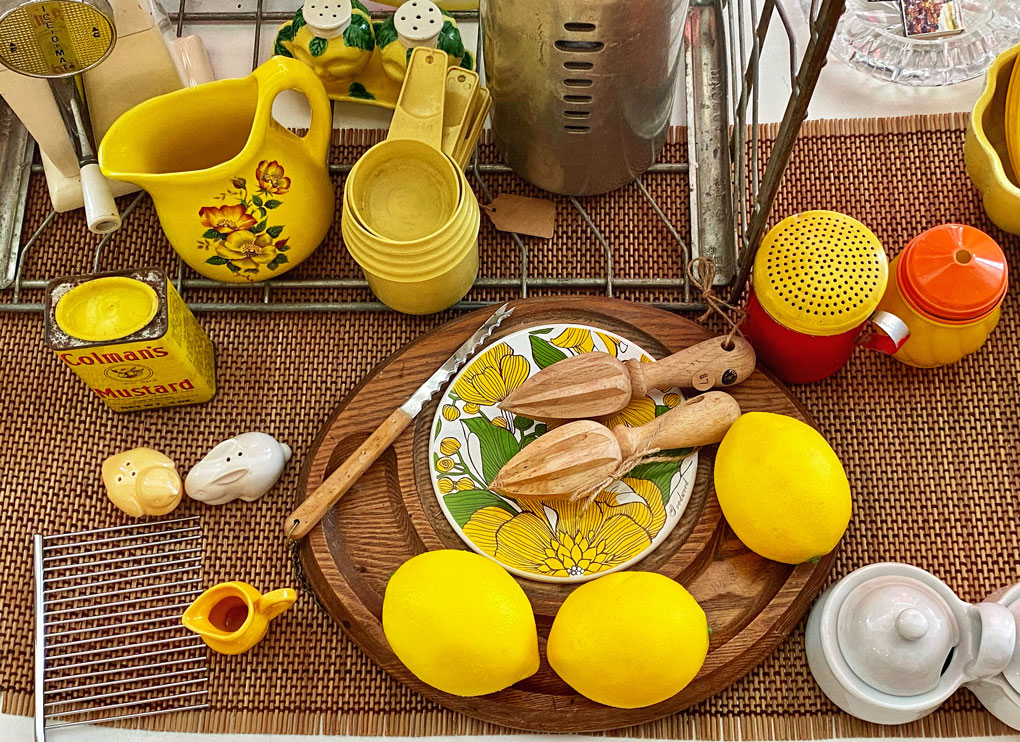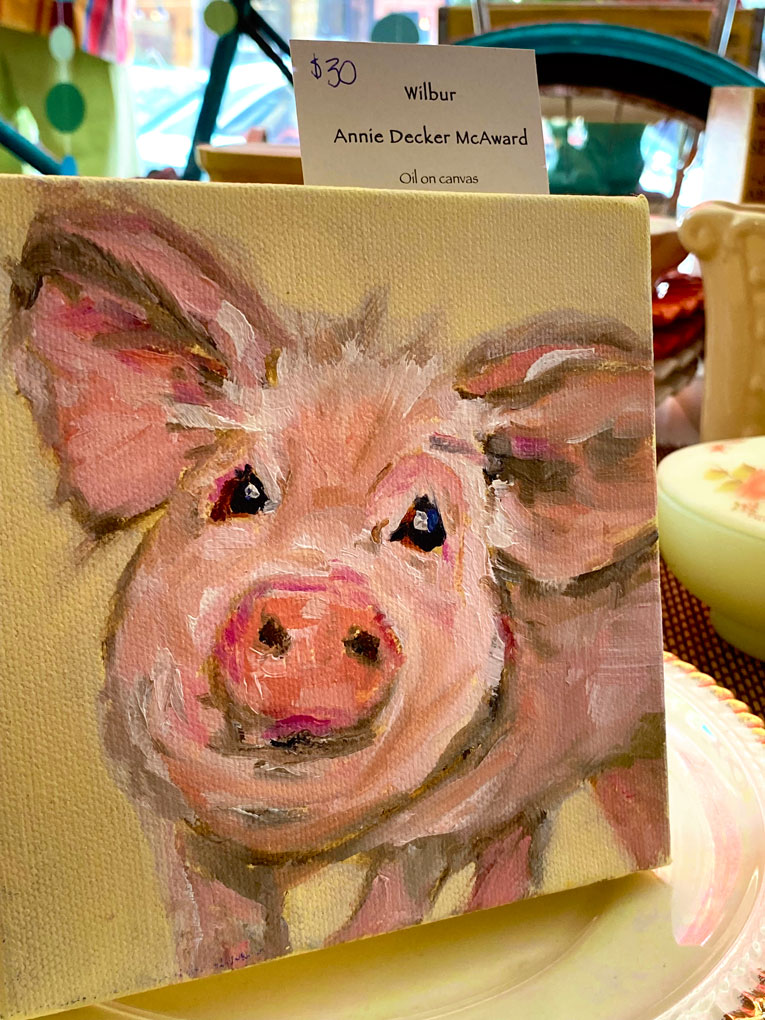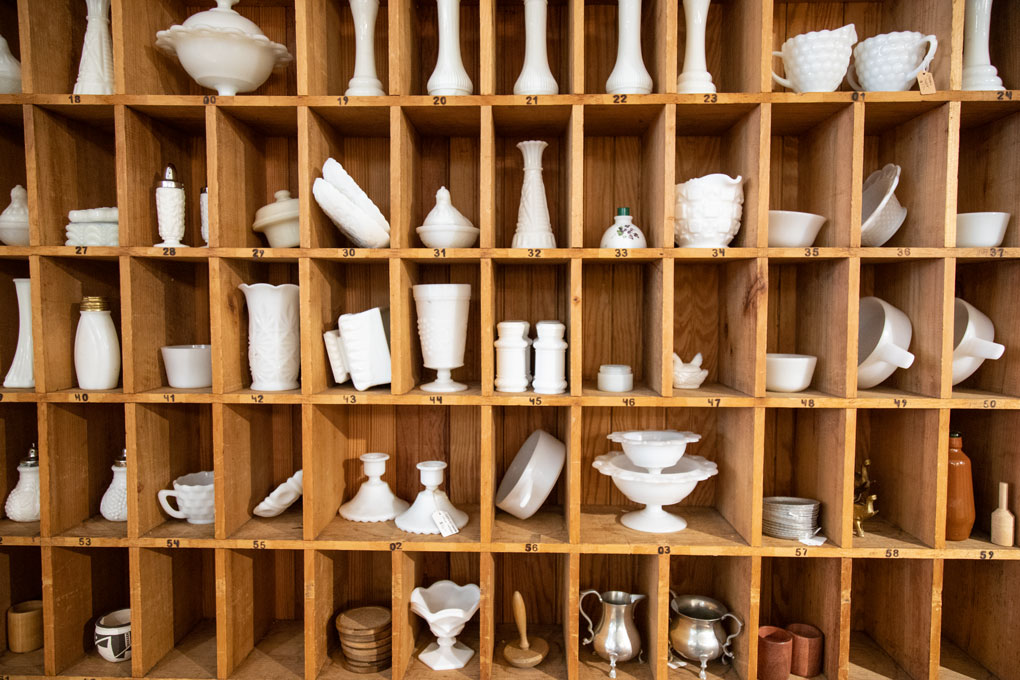 And one more thing…
Check their Instagram for details about their monthly "Design a Vignette Contest" – we may have to try our hands at this!
Go visit and tag us with your finds!
---
The Hunt – 20 Bank Street, New Milford, CT
Pics: Lora / Words: Bev
This post sponsored by The Hunt