Following our ratio of one fitness post for every three food posts, today we're telling you all about our visit to W. Rhythm Fitness & Wellness in Kent. "Work hard, play hard" is our motto alongside, "Workout so you can eat what you want!" Variety is the key to any good fitness program and W. Rhythm Fitness has that covered.
Post sponsored by W. Rhythm Fitness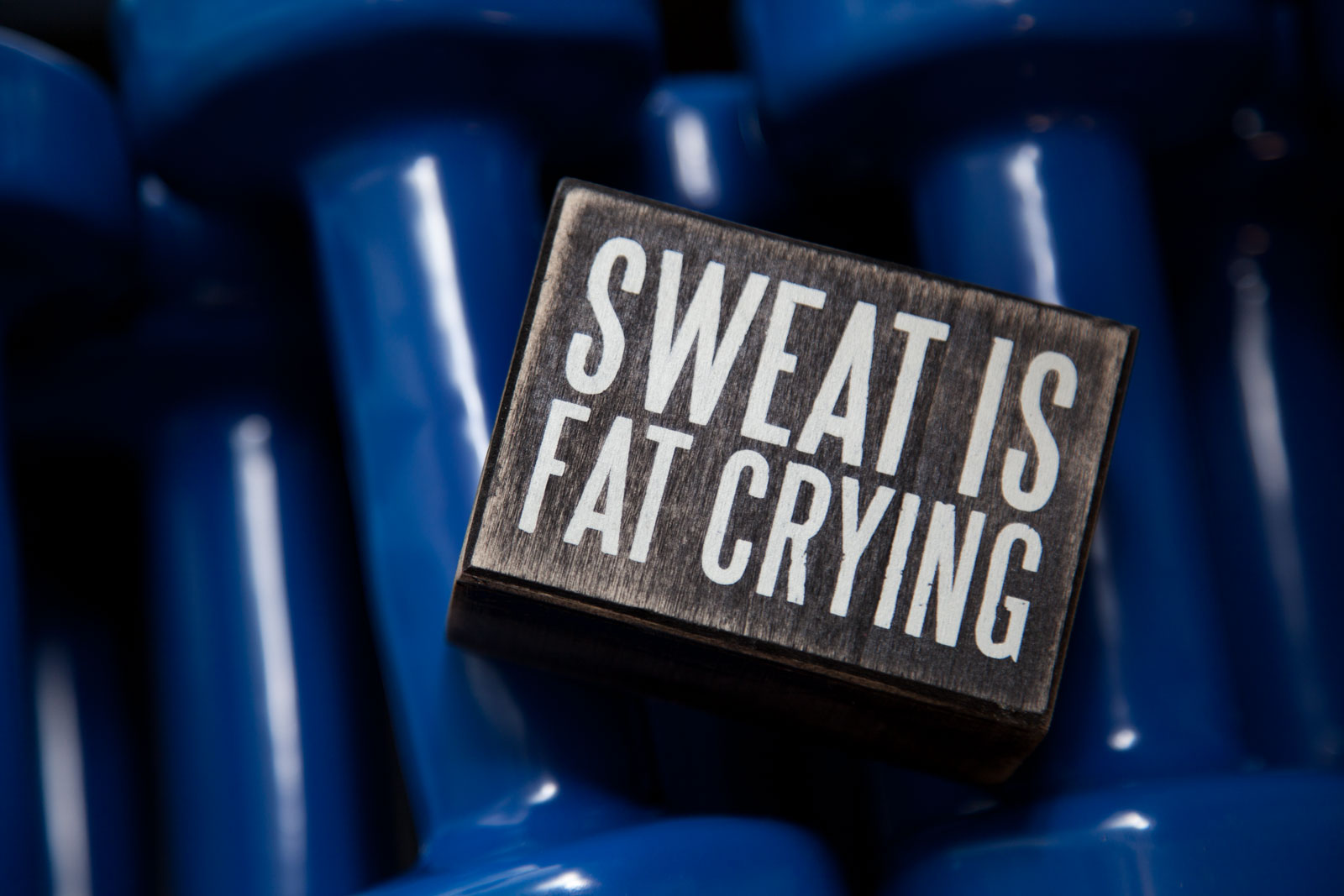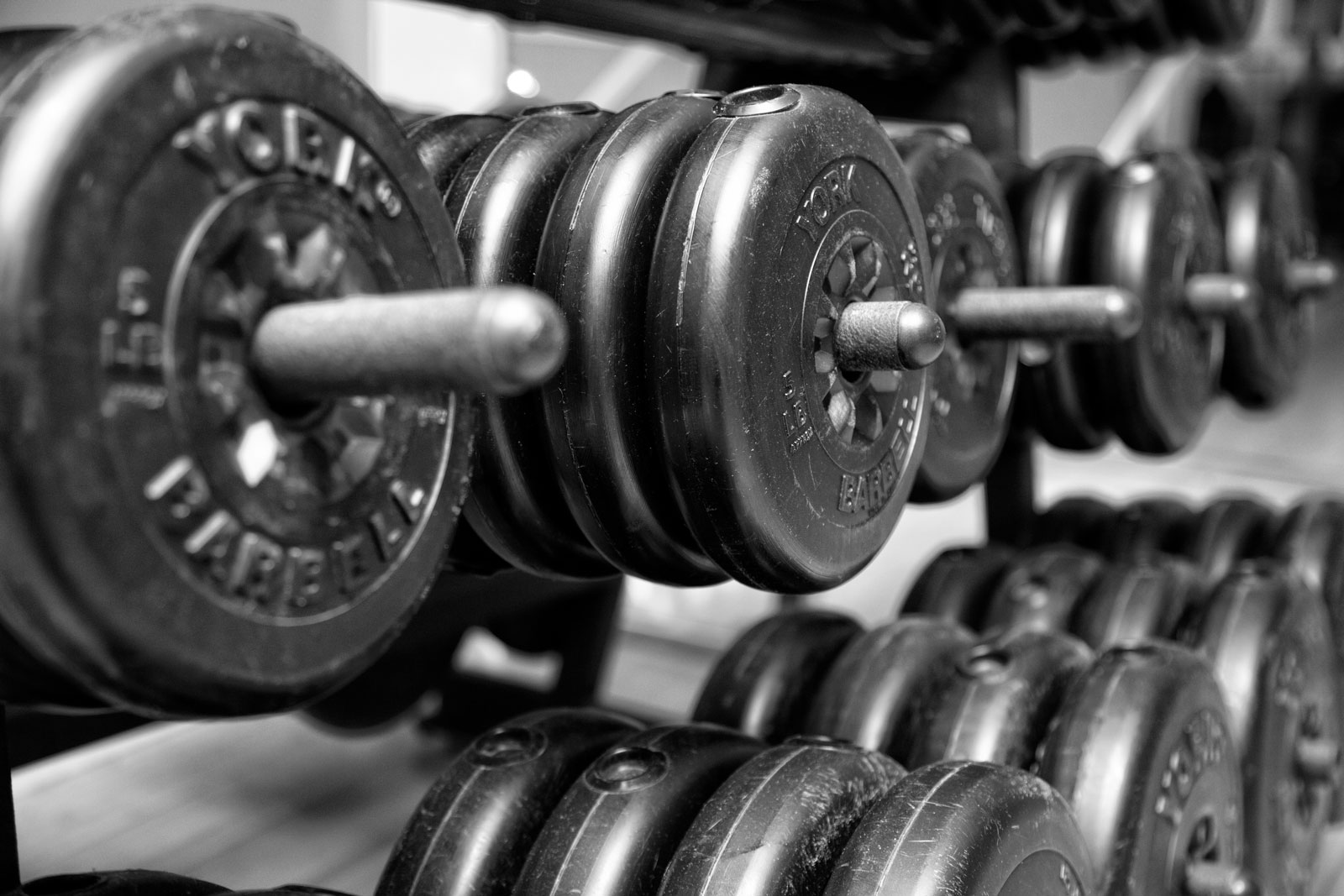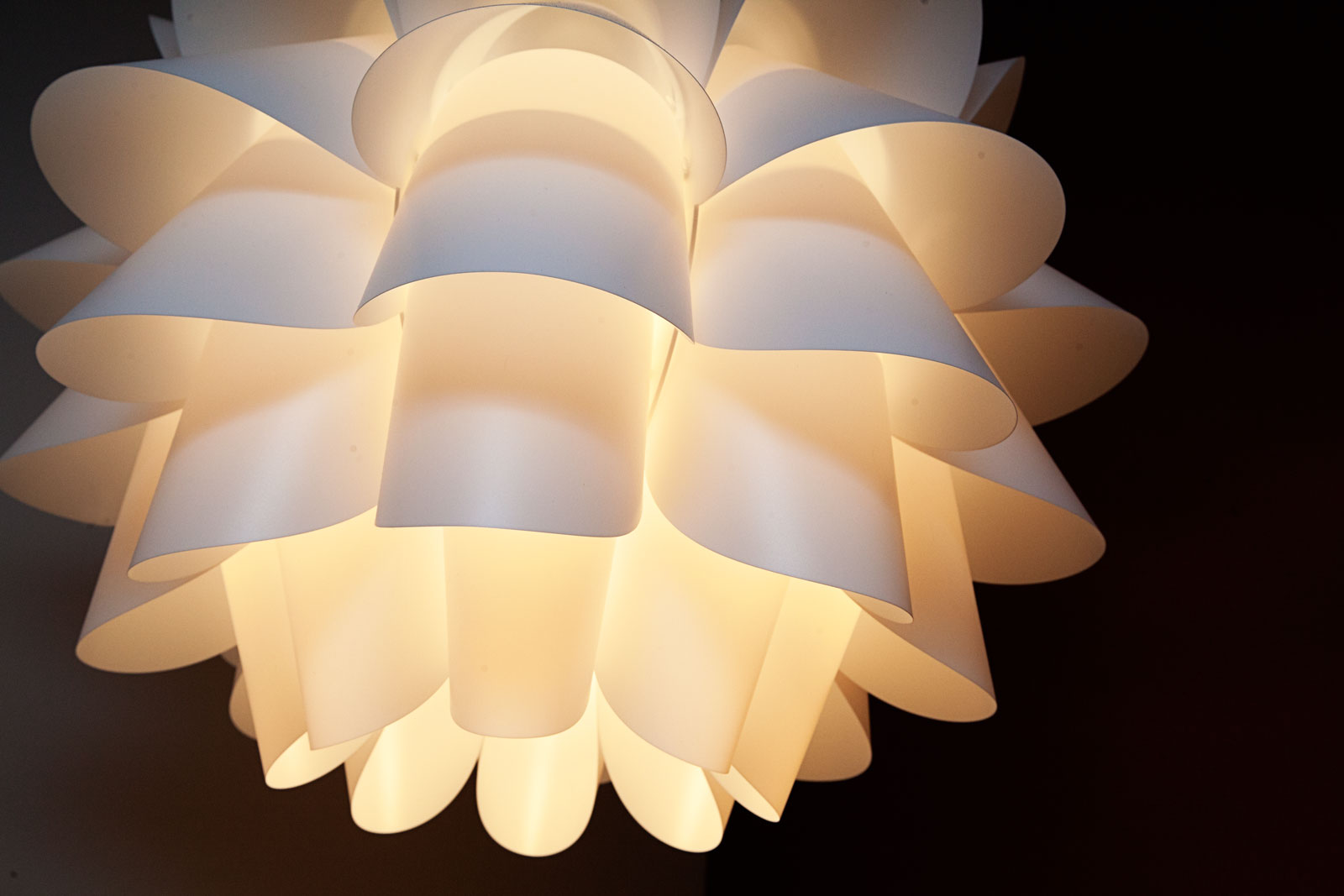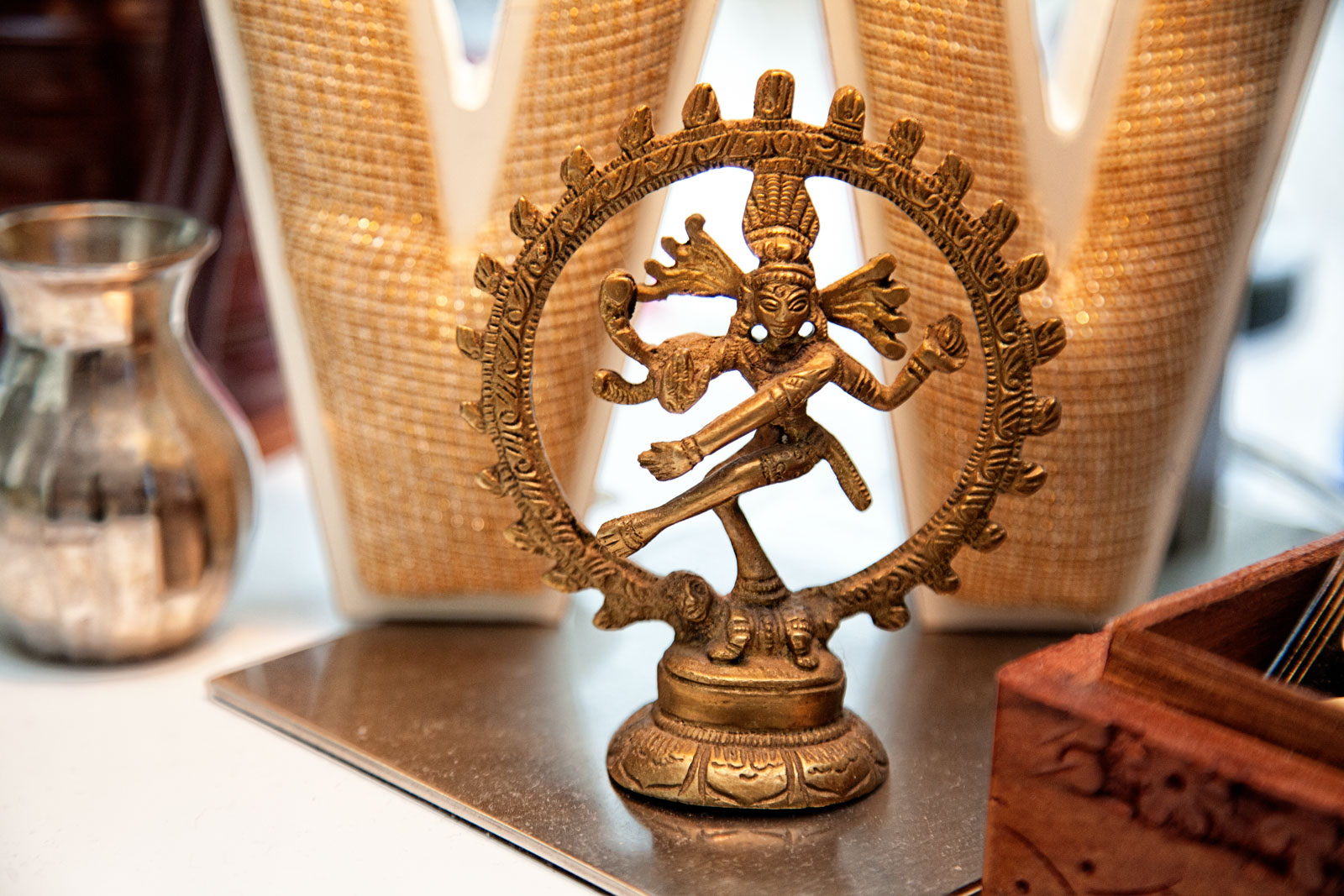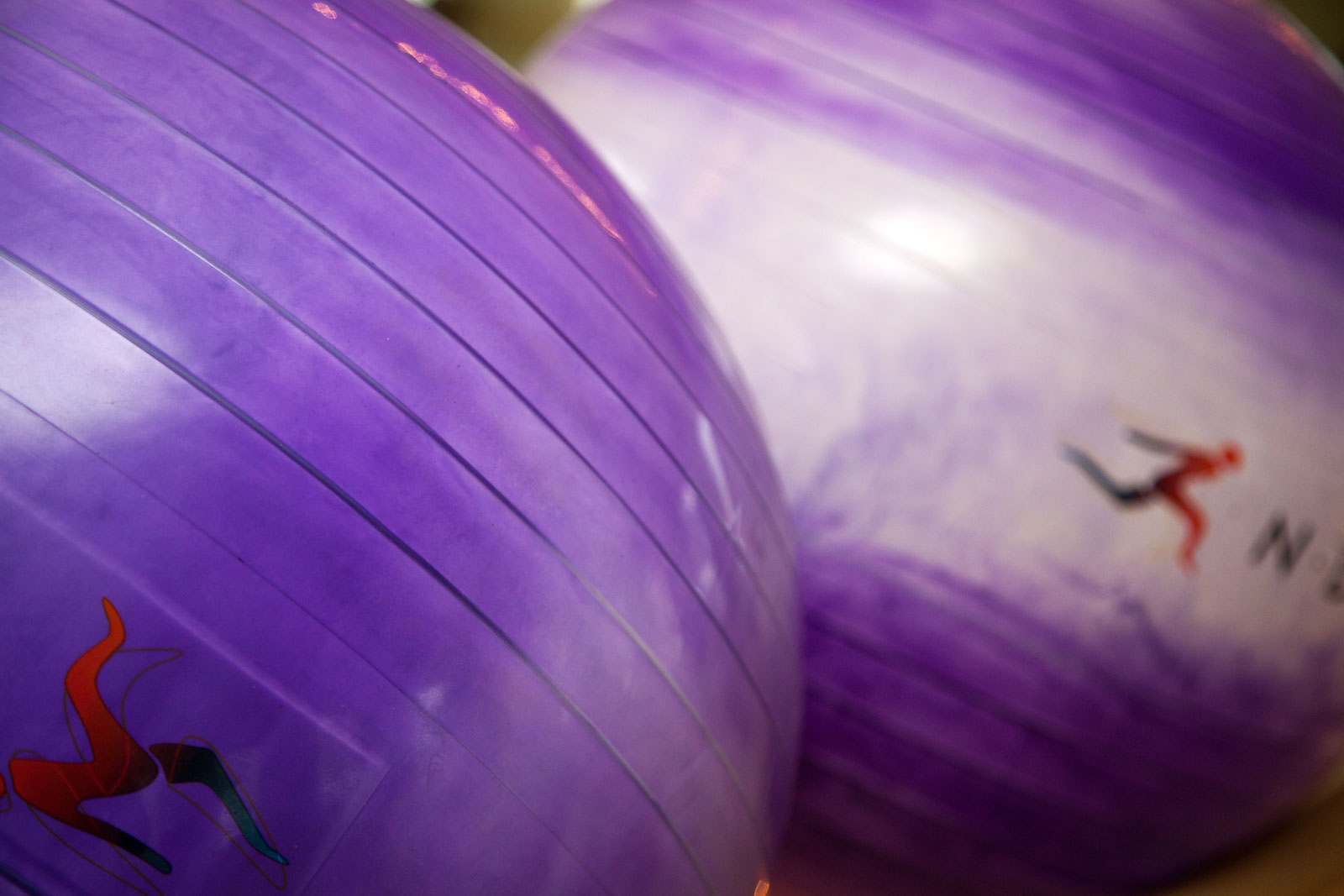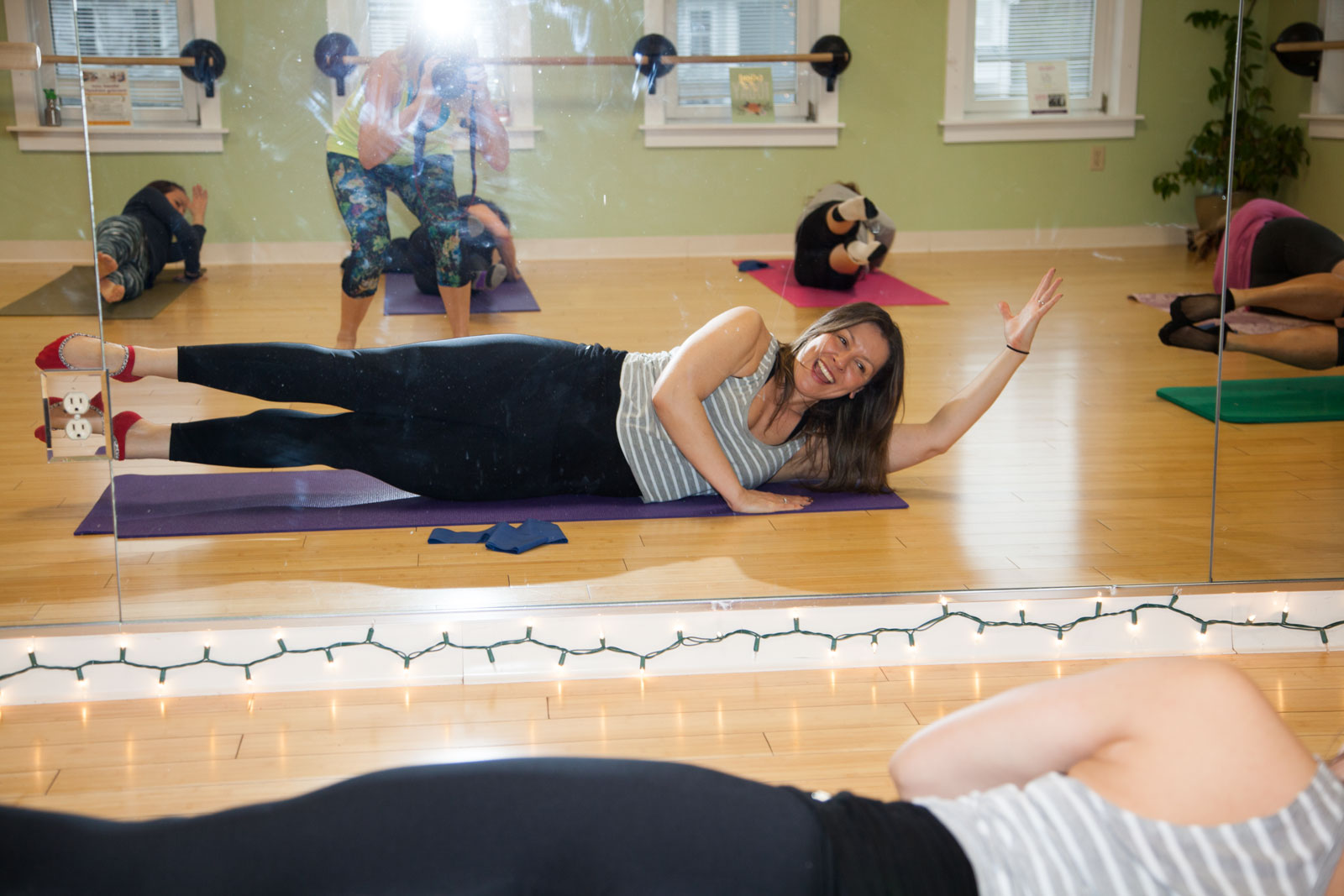 Wanessa Anderson, owner of W. Rhythm Fitness & Wellness led us through a sampling of a few of the classes she offers throughout the week. We tried mat Pilates, Barre, Zumba, and Bounce Barre, which we particularly loved! Of course, we had to also try out the Wellness aspect, a massage for me (Bev) and a reiki & intuitive reading session for Lora. More on that later.
Wanessa is everything you might hope for in a fitness instructor – encouraging, effervescent, knowledgeable, beautiful, and has a great accent!

Tell our readers a little bit about yourself! Where did you grow up and have you always been into fitness?
I was born and raised in Sao Paulo, Brazil where I studied dance at a very young age. Music has also been a huge part of my life. As a dancer, I was exposed to a wide variety of workout formats necessary to complement my formal training. I remember vividly going to aerobics classes with my mother in the 80s, taking swimming lessons and being introduced to Pilates when I was 15 years old. I, fortunately, had a wonderful dance instructor who required all of her students to take Pilates classes with her in order to be under her tutelage. While dancing, Barre classes were also required as a way to build muscle to be able to perform in more athletic pieces.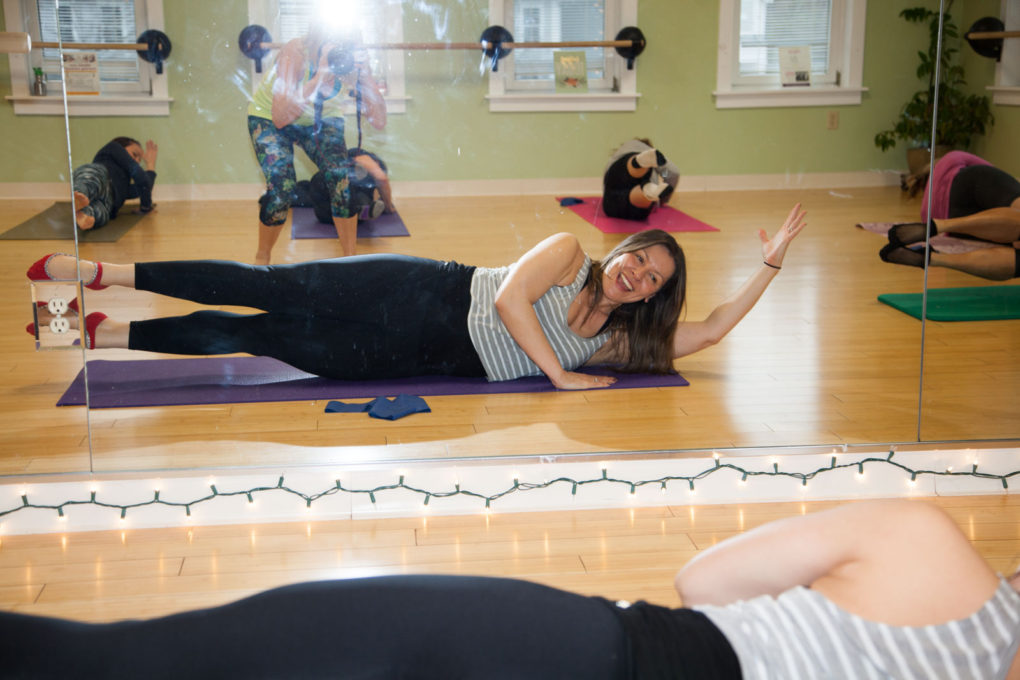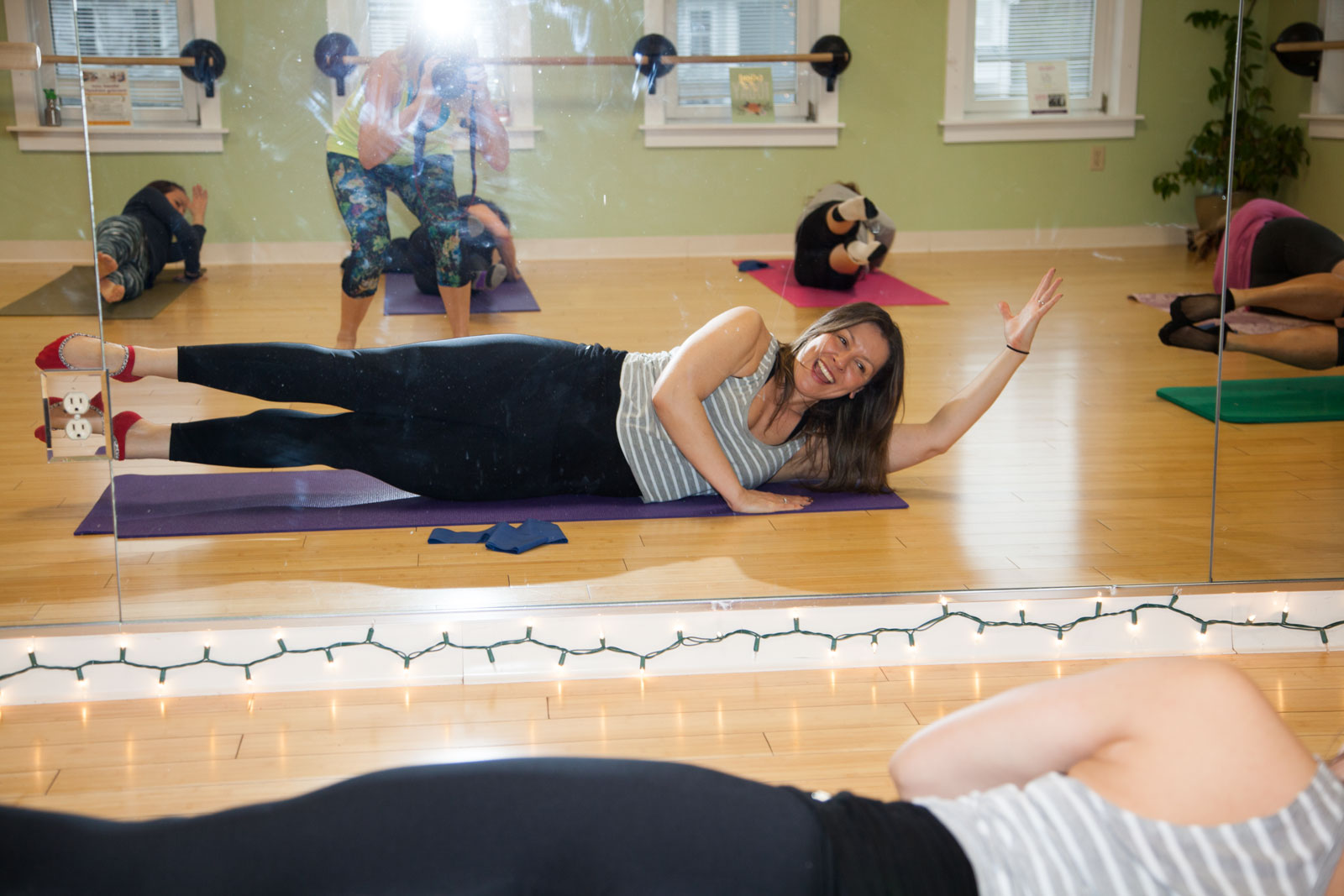 Law vs. dance…
I ended up not following a professional path in the dance field when I decided to go to law school. After I graduated, I was unhappy and decided to go back to the dance world. During that time I realized that too much time had passed and I had to be creative if I wanted to make a living in this field. In 2005 I applied to an intercultural exchange program to be able to live and study in the US, where modern dance was born. So I did all that and also started a family.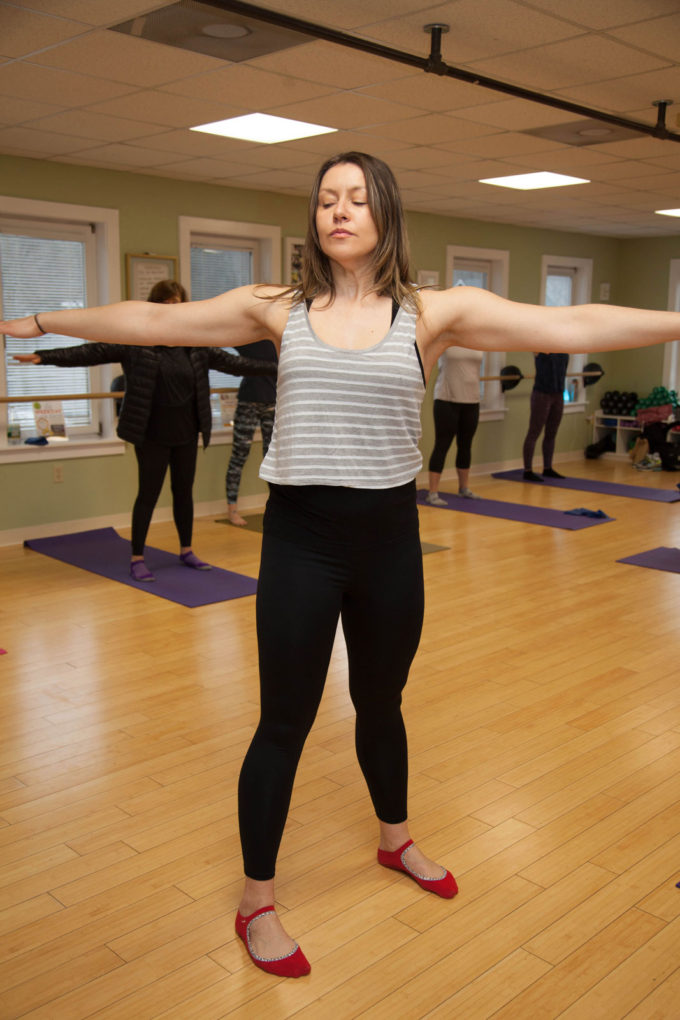 Post-pregnancy…
After my daughter was born I went back to the gym to get back into my pre-pregnancy shape. I started to take group classes at New Milford Sports Club and in very little time they invited me to be part of their staff as a fitness instructor. I had finally found my calling. To see lives being transformed right before my eyes as a result of my work was and is my greatest reward. At New Milford Sports Club I had the privilege of working as a Group Activity Director for over 3 years. I was in charge of 55 classes a week and 22 instructors and learned tremendously from this experience. I also worked as a personal trainer and a membership advisor at the same gym.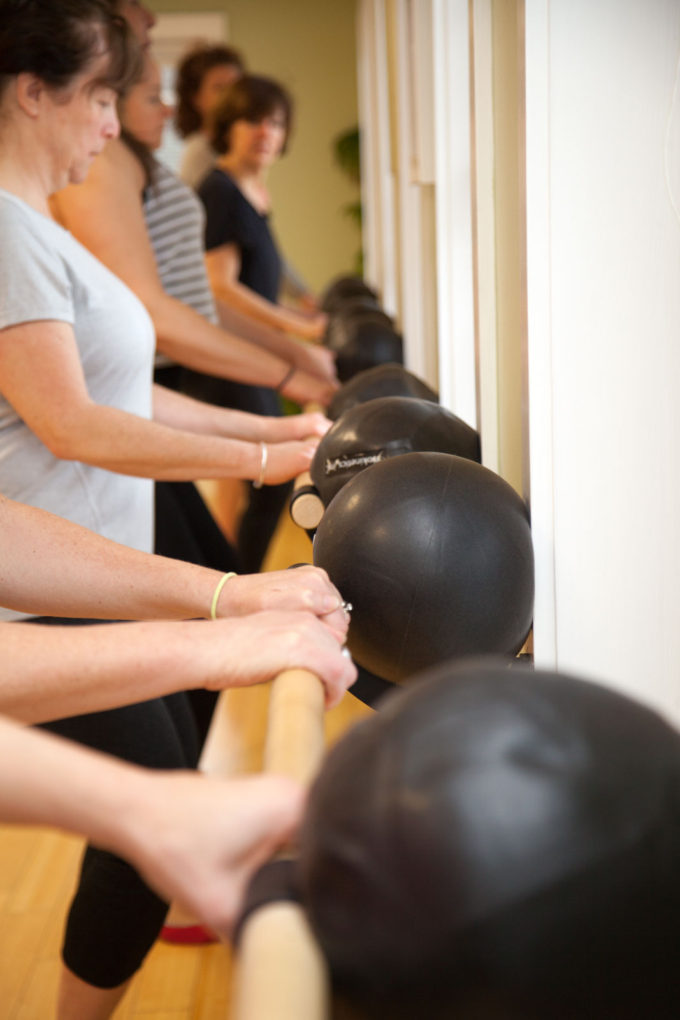 When did the idea take shape to open your own fitness studio?
Since the very beginning of my career, I taught classes in my own community, the town of Kent. Even when I was working over 40 hours a week in New Milford I never stopped teaching classes in Kent. It was December of 2015 when I had the opportunity to open my own fitness studio here. I was certain that people would love and benefit from a workout program based on Barre, Functional Training, Pilates, Yoga and energetic dance-inspired fitness classes. And, trusting my instincts I made up a weekly schedule that included all that. Sure enough, people loved it! The response to my classes and program overall has been wonderful and many people have transformed the way they look and feel by coming to my classes.

Between you and us 😉 which is your fave class to teach and why?
It's not easy to pick a class as my favorite class to teach, but if I am to choose I would say Zumba. When I am dancing to songs that bring me to my own roots I transcend and I am able to bring pure joy to people around me. To see their smiles while they are moving their bodies so freely is priceless.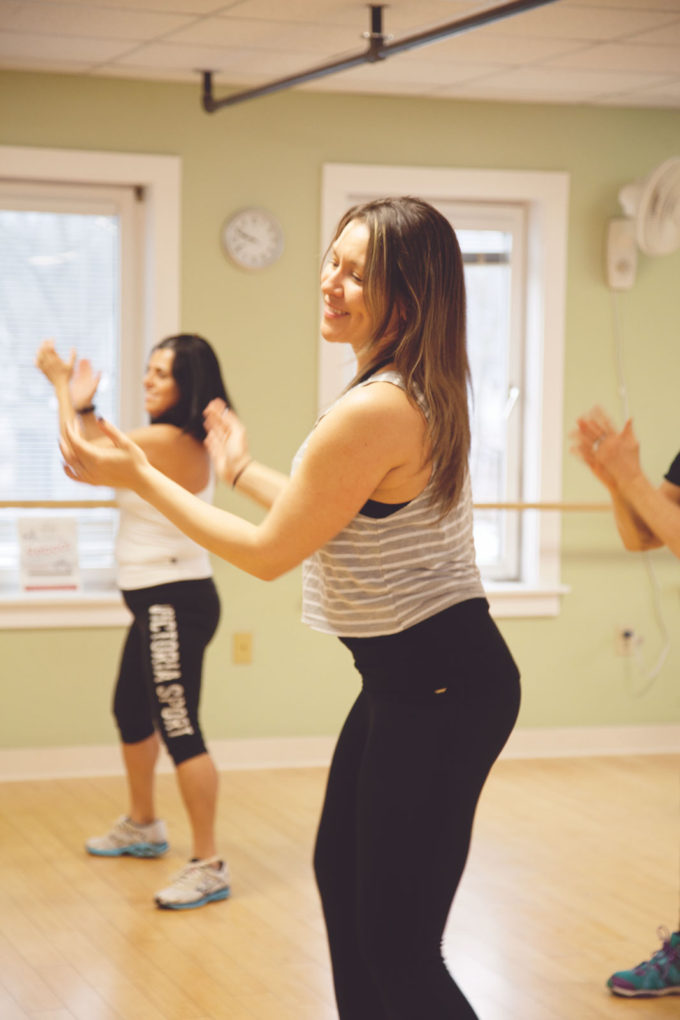 Your philosophy on nutrition, go!
When it comes to nutrition there are some very basic rules to follow. Have your breakfast. Combine protein and carbs in the morning. Eat every 3 hours. Eat whole foods. Drink plenty of water. I do not support fad diets, pills, magical drinks. I know for a fact that if you eat properly your body is going to respond properly to your diet and to your exercise routine.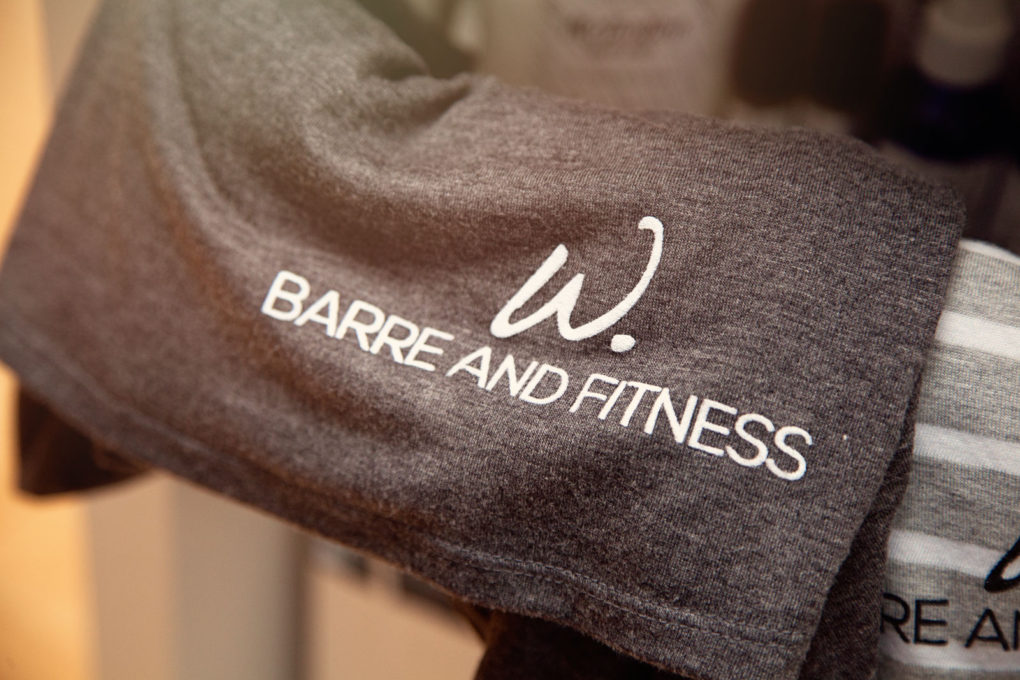 You're now offering Pilates reformer sessions. Tell us more!
As I worked closely with people during this past year, I noticed how many of them would benefit immensely from Pilates. Almost every single person that comes to me needs core strengthening, postural improvement, and joint alignment and the name of all this combined is Pilates. I am offering 2 Pilates on the mat classes a week and I am also training privately on the pilates reformer. The response has been really positive and people are already experiencing great benefits of this innovative and safe system of mind-body exercise.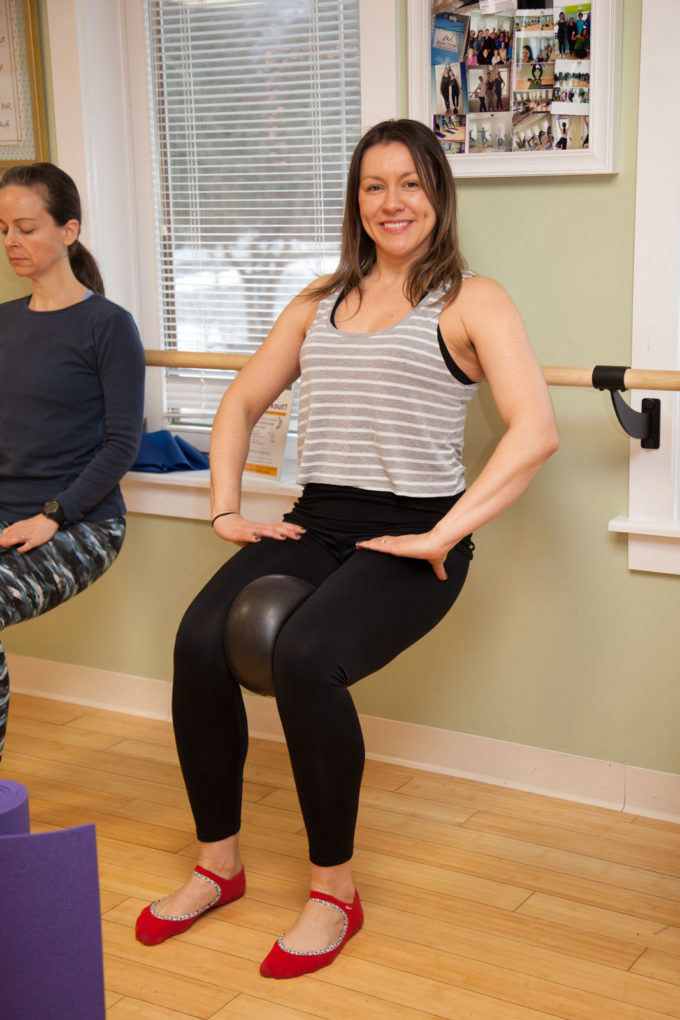 Tell us about the top 3 most popular classes you offer – what is it and who does it suit?
At this moment my most popular classes are the different variations of Barre I offer, beginners, advanced, yoga at the barre and bounce barre which is done on the trampoline. The Barre classes are just head to toe (literally) workouts. From the moment you start a barre class you go from basic functional exercises to elements of ballet, pilates abdominals exercises and finish up with yoga stretches. It's suitable for anyone, really. Many people who were taking different workout formats in the past have said to me that they never felt every single muscle on their bodies like they feel after a Barre class at the studio.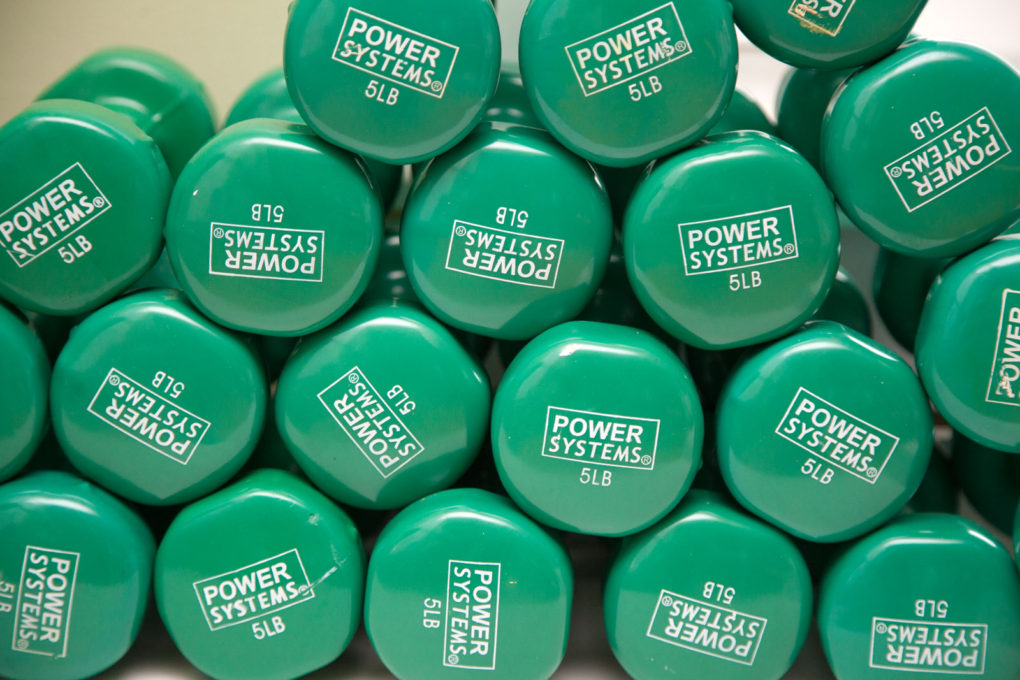 You recently added a wellness aspect to your studio. What are you offering?
The studio has been growing exponentially! As part of my philosophy, HEALTHY LIFESTYLE, FIT BODY AND PEACEFUL MIND I have added a variety of wellness services to the studio's offerings. Clients are now able to have massages (deep tissue, Swedish, trigger point and myofascial), reiki, intuitive readings and crystal healing sessions in addition to classes, personal training, and Pilates reformer sessions.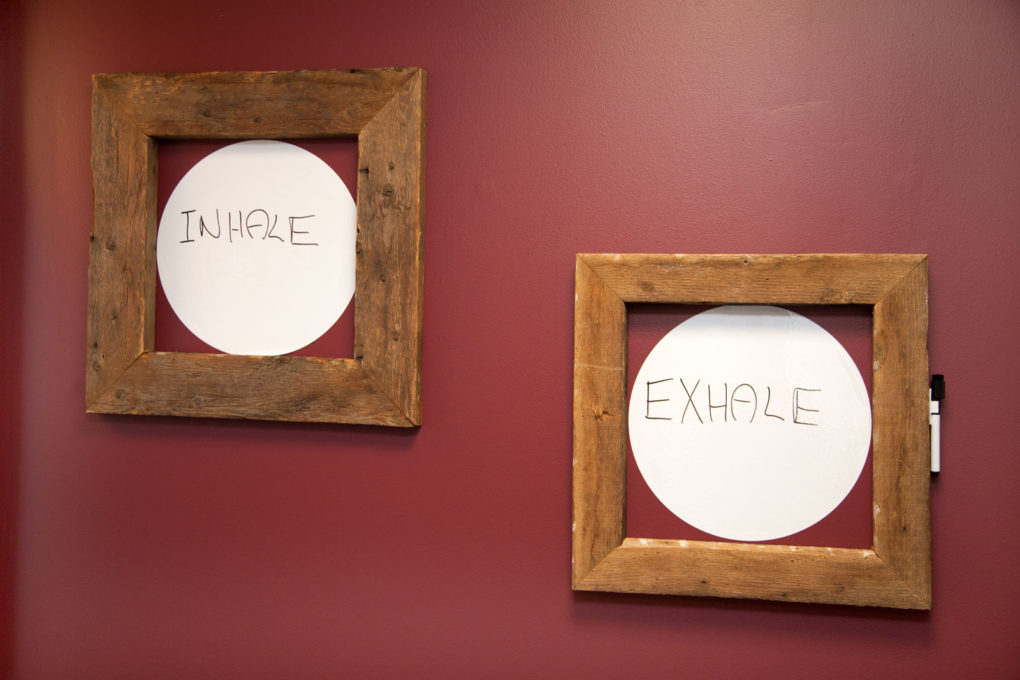 Lora's reiki & intuitive reading session with Shannon Marzella…
When I had the opportunity to experience a session with Shannon, I jumped at the chance! I've completed level 1 of Reiki myself, so I knew what to expect. A relaxing session at Wanessa's studio with quiet music and dim lights made me fall asleep for a few minutes…ahhhh. Shannon uses healing energy, starting at your head and finishing at your toes, to work on anything that may be unwell or unbalanced in your body. I actually felt great, and let her do her thing.
At the end of the session, Shannon has you sit up and intuitively tells you things that she picked up in the Reiki session…WOW! She said things to me that really rang true. I won't go into details, but I can say she definitely sensed things that no one else knew…and she also recommended herbs and healing tips to help with those issues. Book your session with Shannon and get ready for relaxation and healing!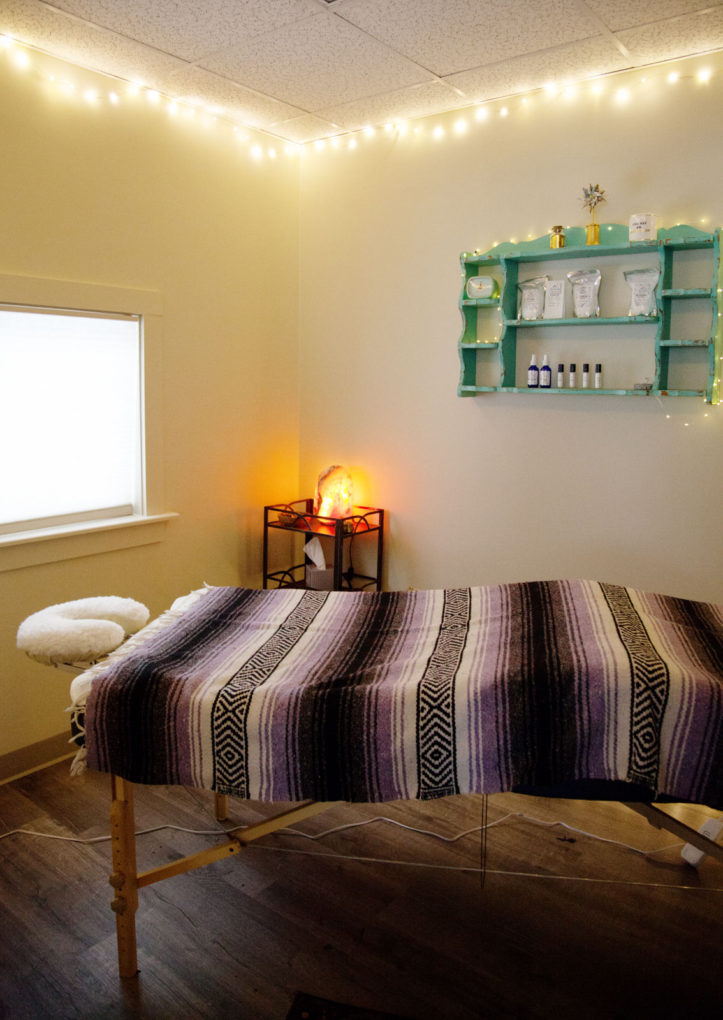 Bev's massage courtesy of Jessica O'Connor…
I'm still thinking about this massage! Jessica offers many different modalities; Swedish, deep tissue, trigger point, myofascial, aromatherapy, and reiki….and me being me, I couldn't decide and asked her just to do what she felt my body needed. Wowee is she intuitive. She knew just the right pressure and found tension where I didn't even know I had it, even between my thumb and forefinger. All I knew was that I felt 100% more relaxed afterward and practically floated out of that room. So good and I'll be back!
The workout!
Here we are, with photographic evidence to document it! We loved our sample class, and just 15 minutes at the barre was definitely the culprit of our "feeling it" the next day. It gets to those tiny little micro-muscles that can easily be forgotten! We can only imagine how an hour would feel. Check out how much fun Lora is having in the Bounce Barre class. We LOVED jumping on that mini trampoline and the equipment is used in such innovative ways, not just bouncing. Low impact – so anyone can try it. Let us know if you do!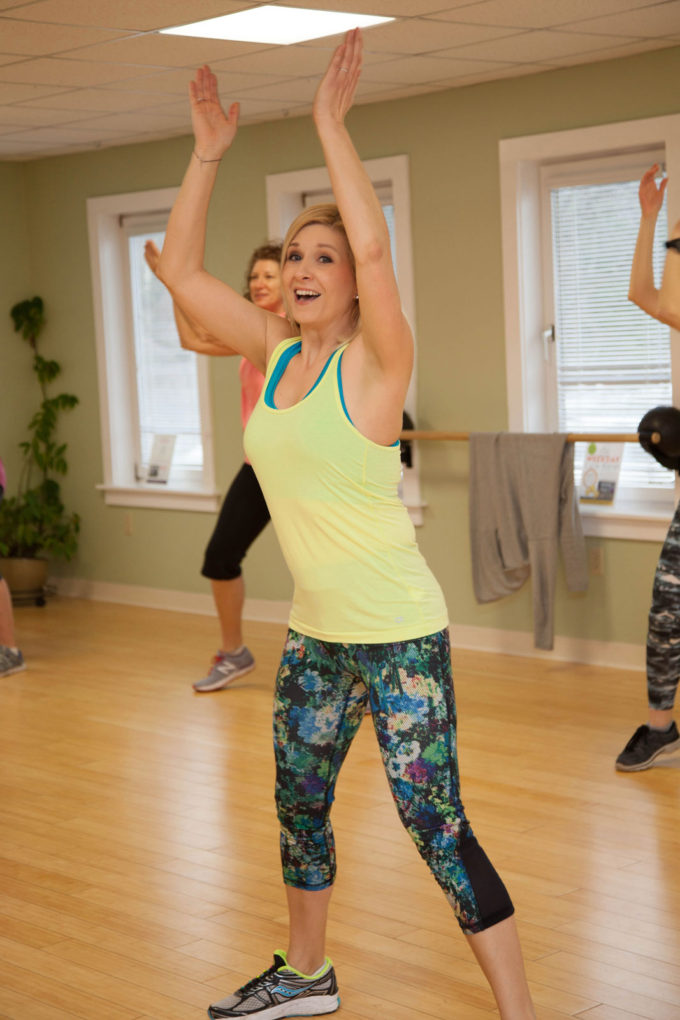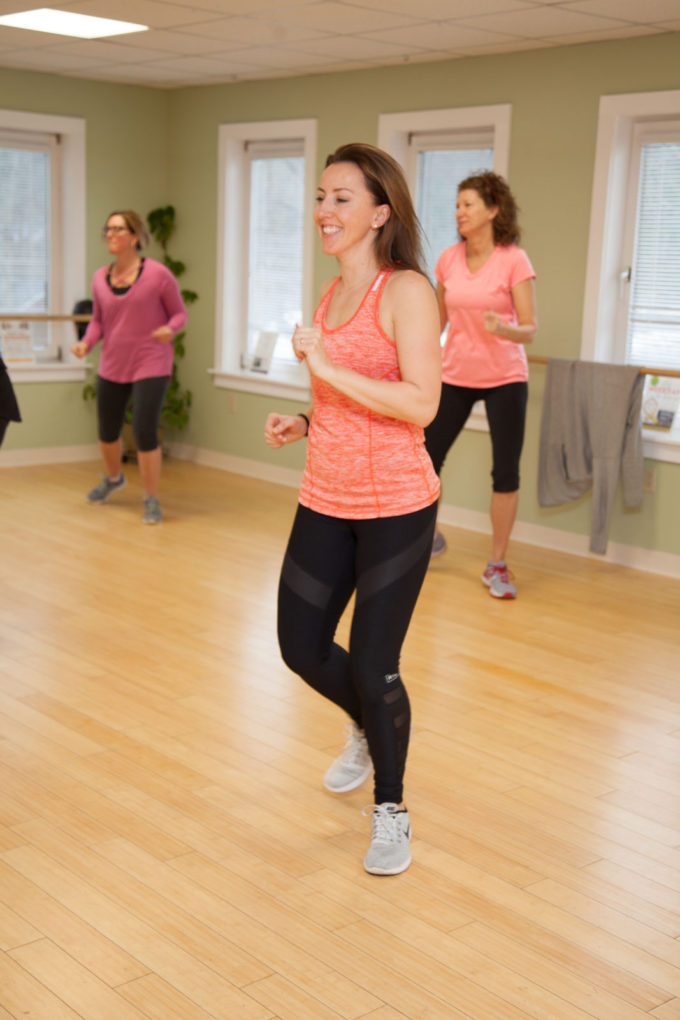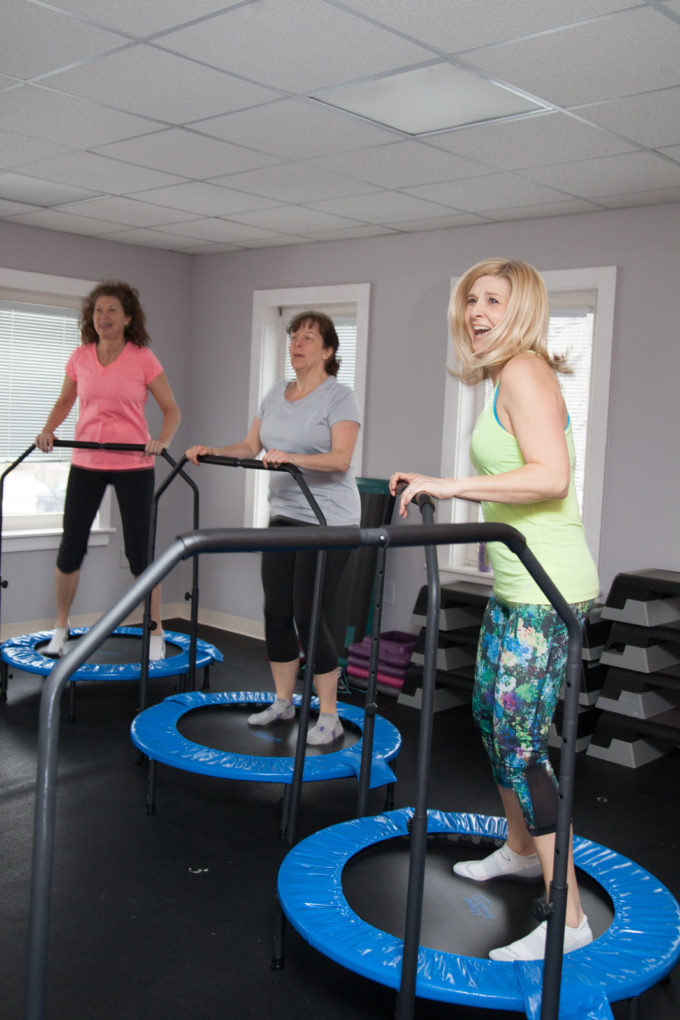 ---
W. Rhythm Fitness and Wellness
25 N Main St, Kent, CT 06757
203-788-7818