We had been drooling over Robert Couturier's Instagram account for quite some time oohing and ahhing over pictures of his home, furnishings, gardens, and fabulous lifestyle! We wanted to meet the stylish man behind "Robert Couturier, Inc." – the International Architect and Designer. No problem. We just put our wishes out into the world (using our trade secret method), and "voila," an invitation to tour Robert's home pops into our inbox. The power of the Universe is real!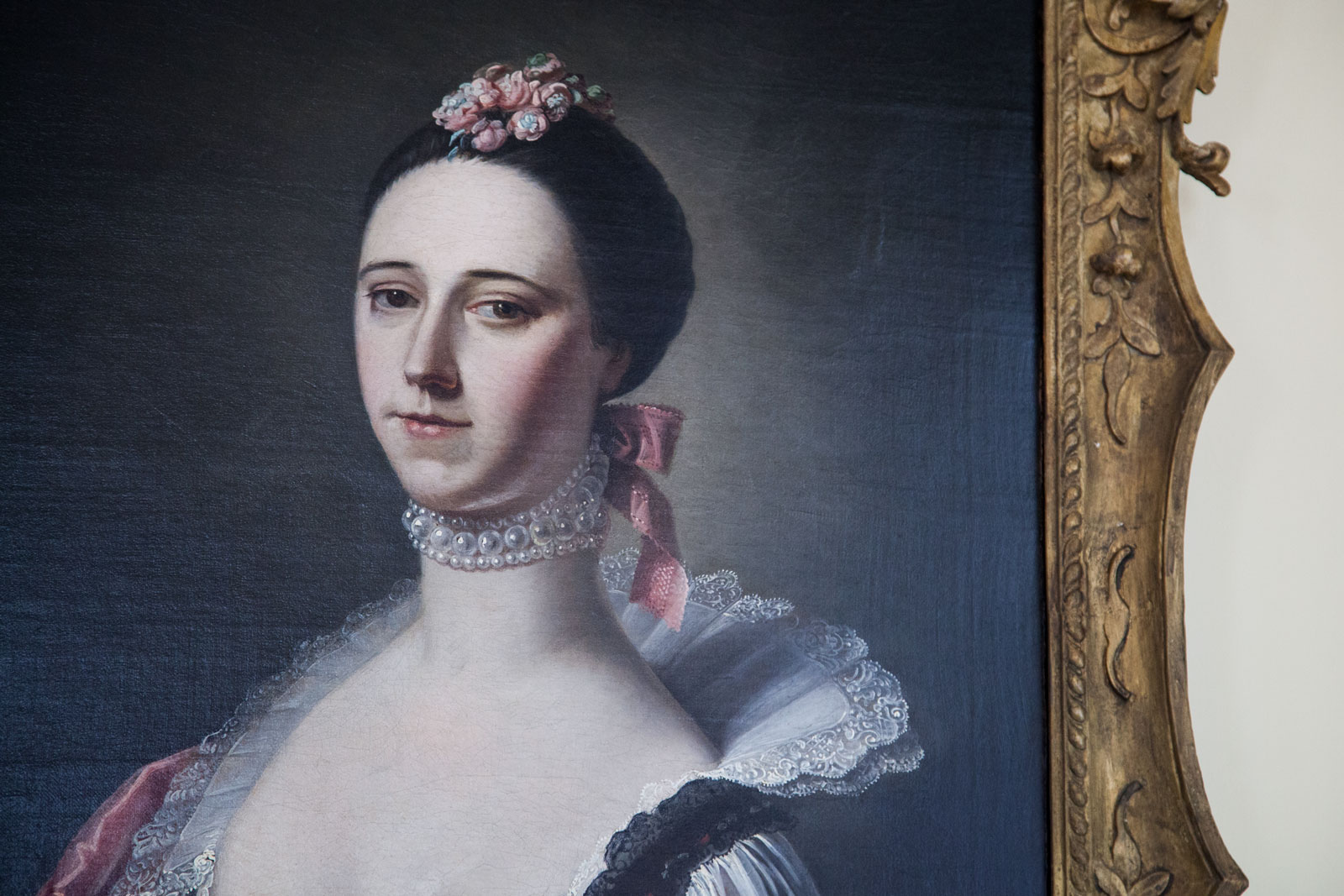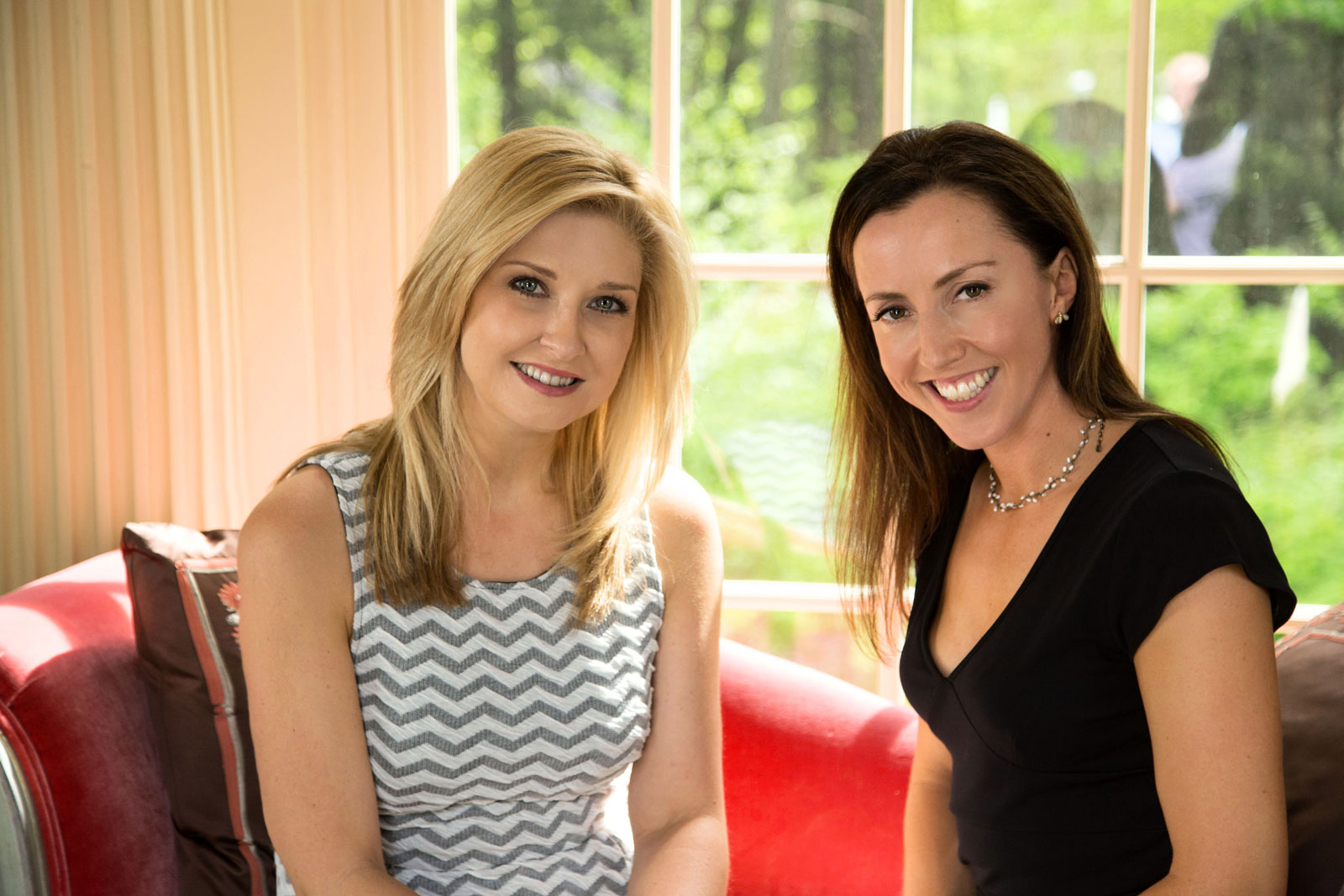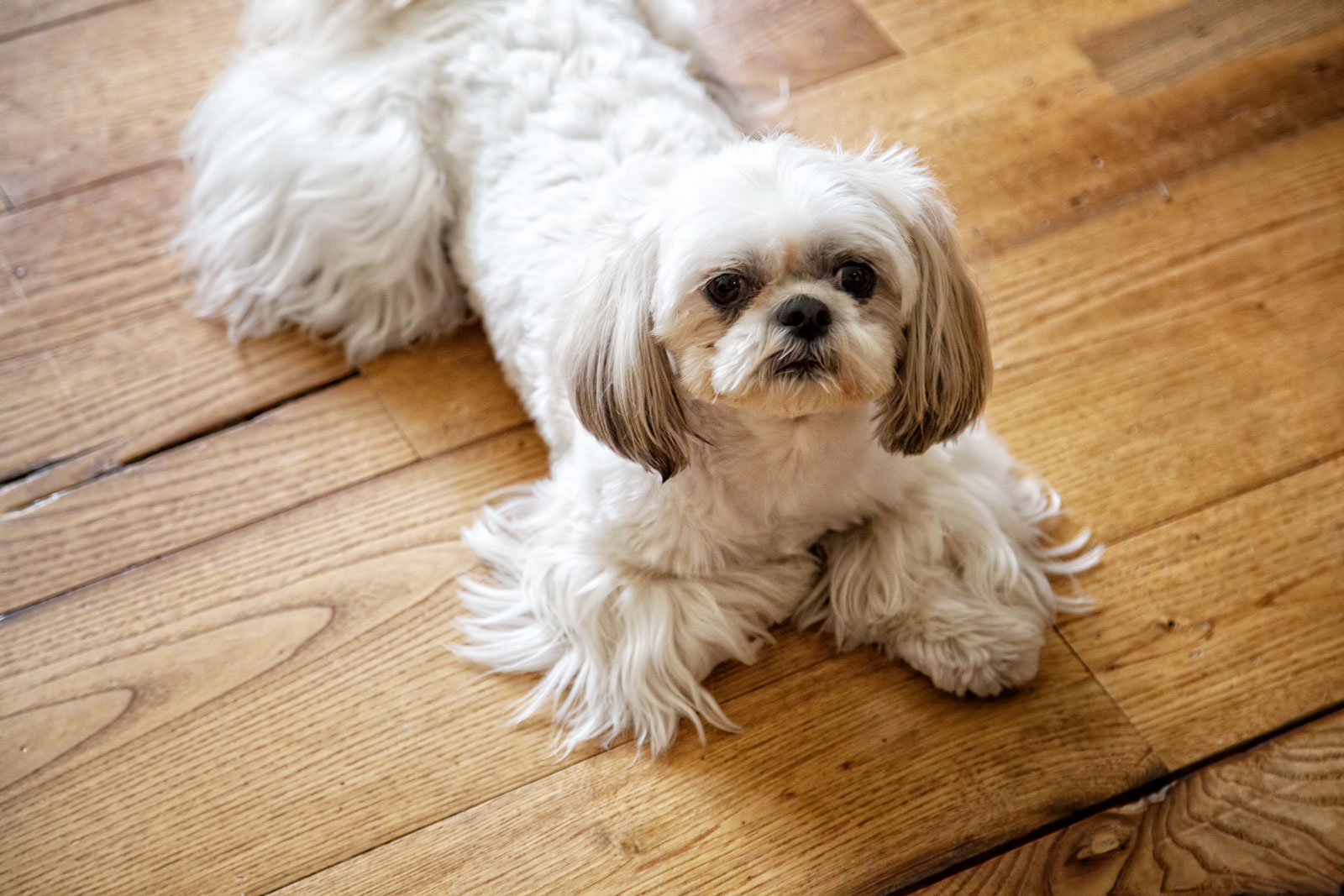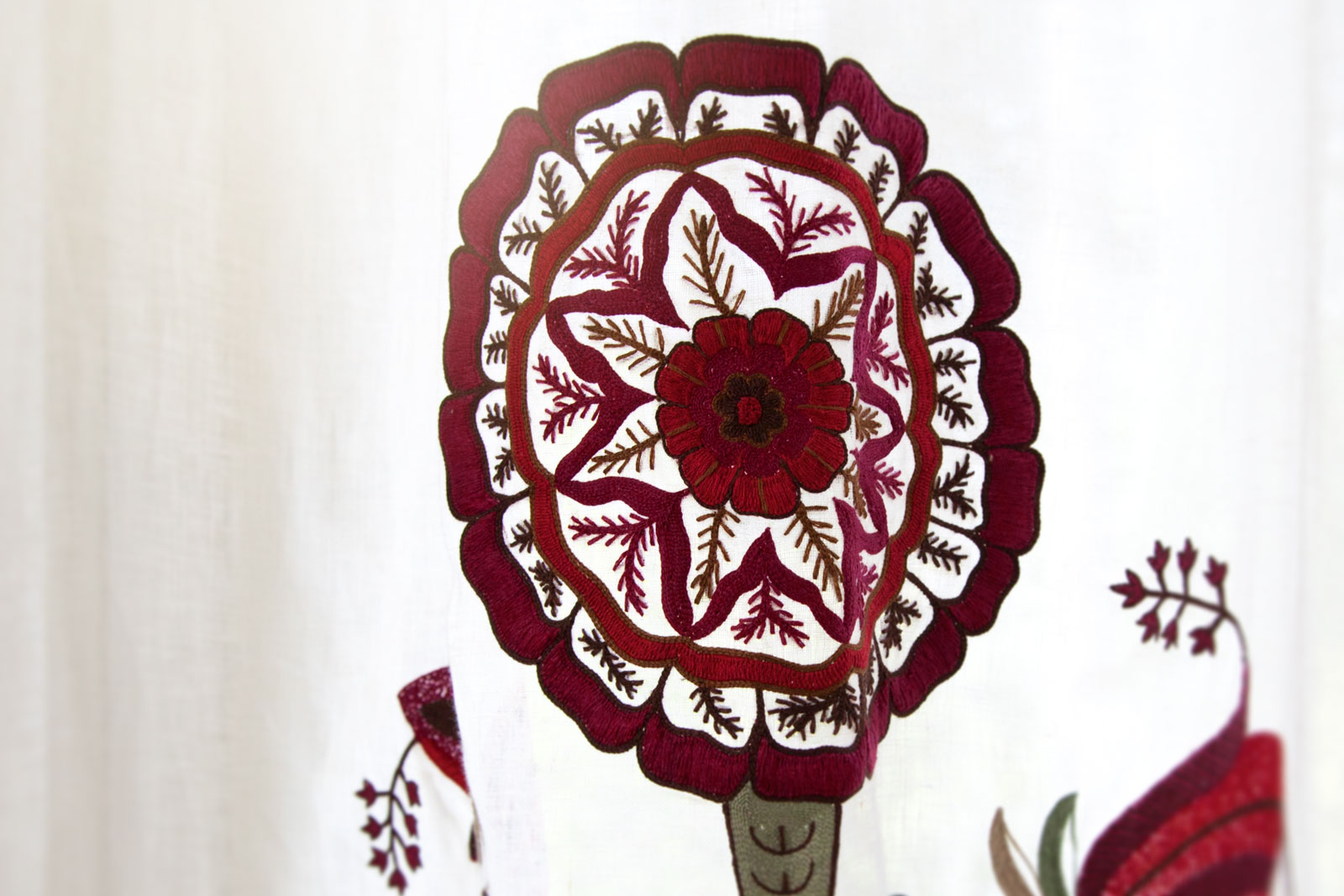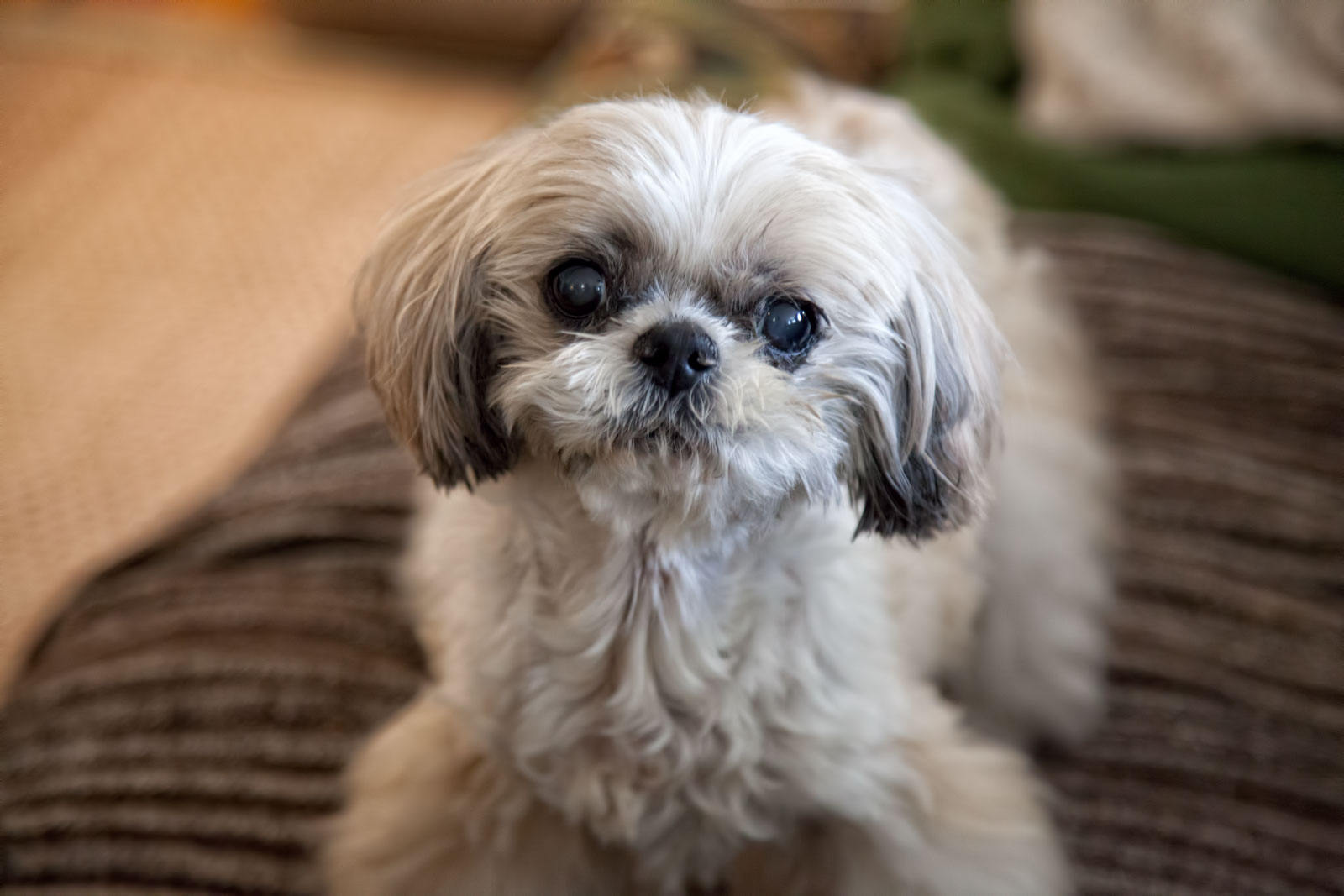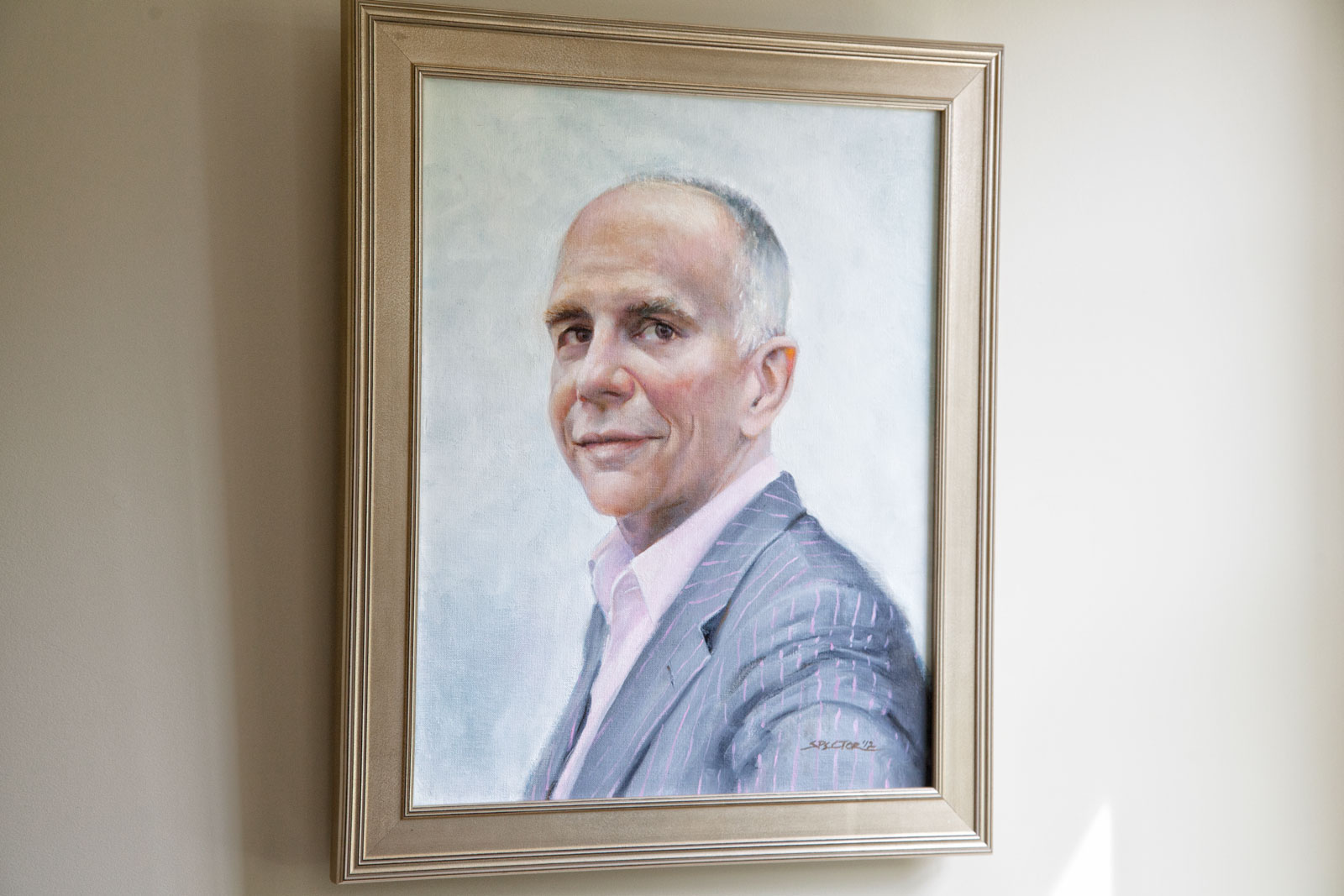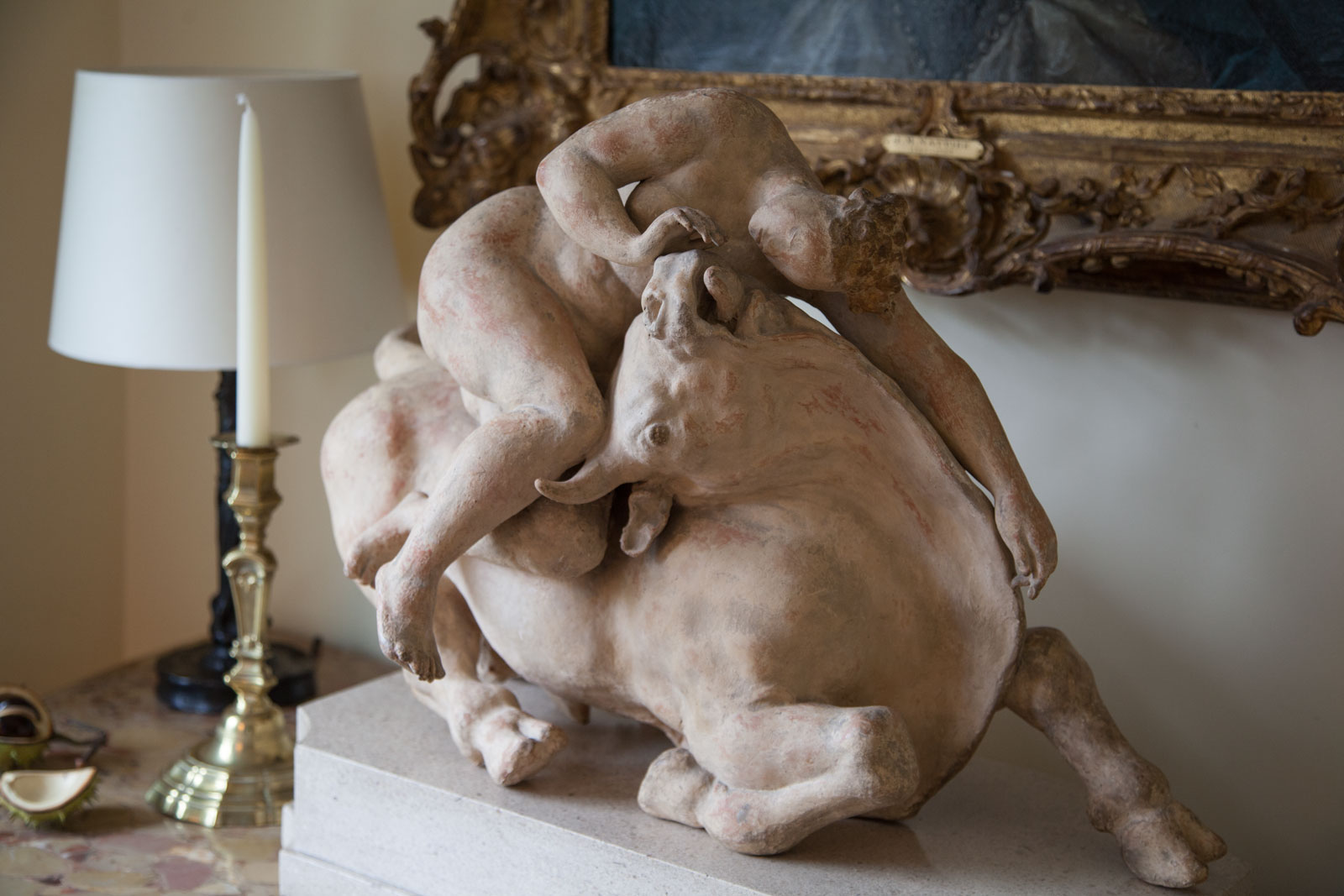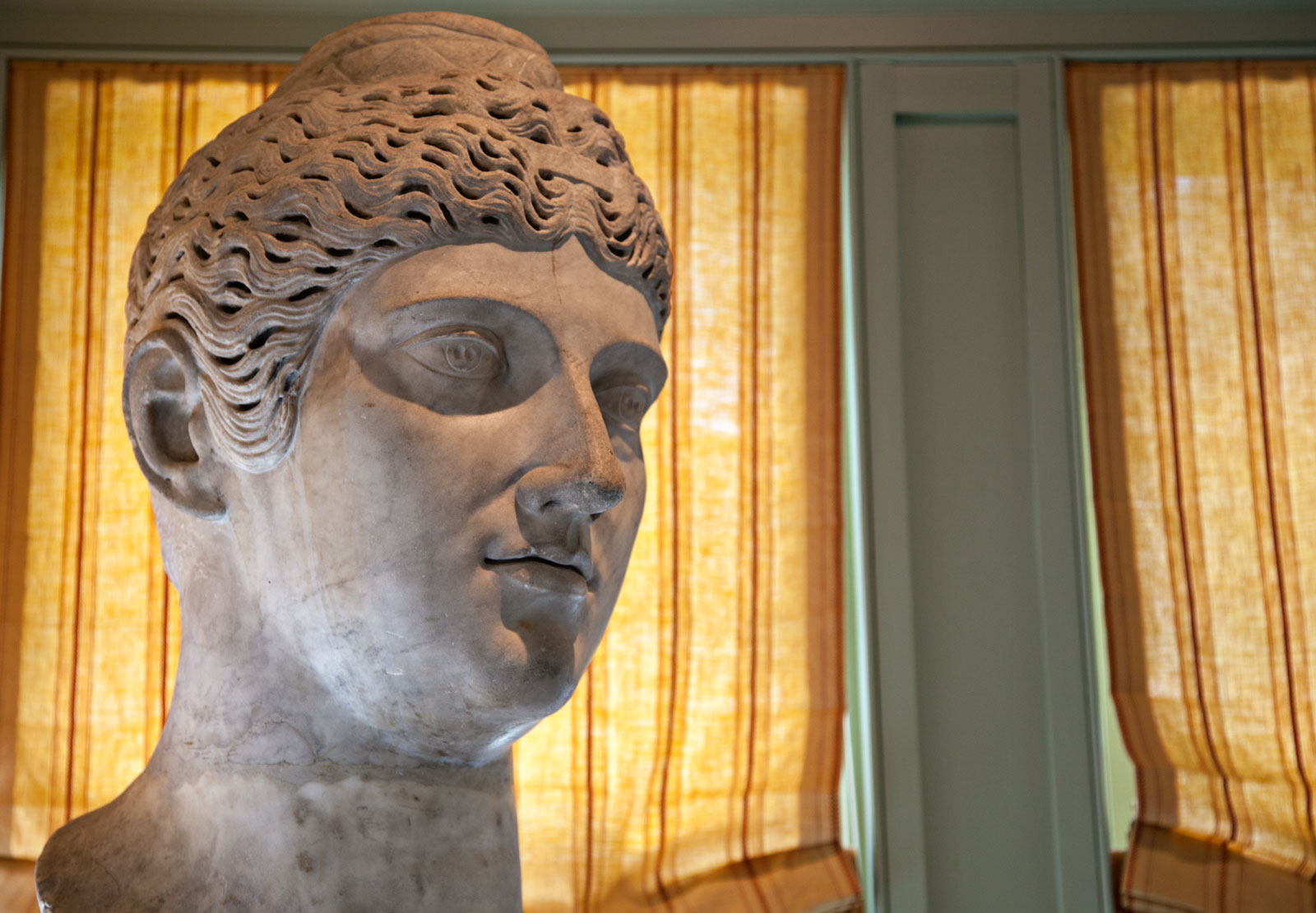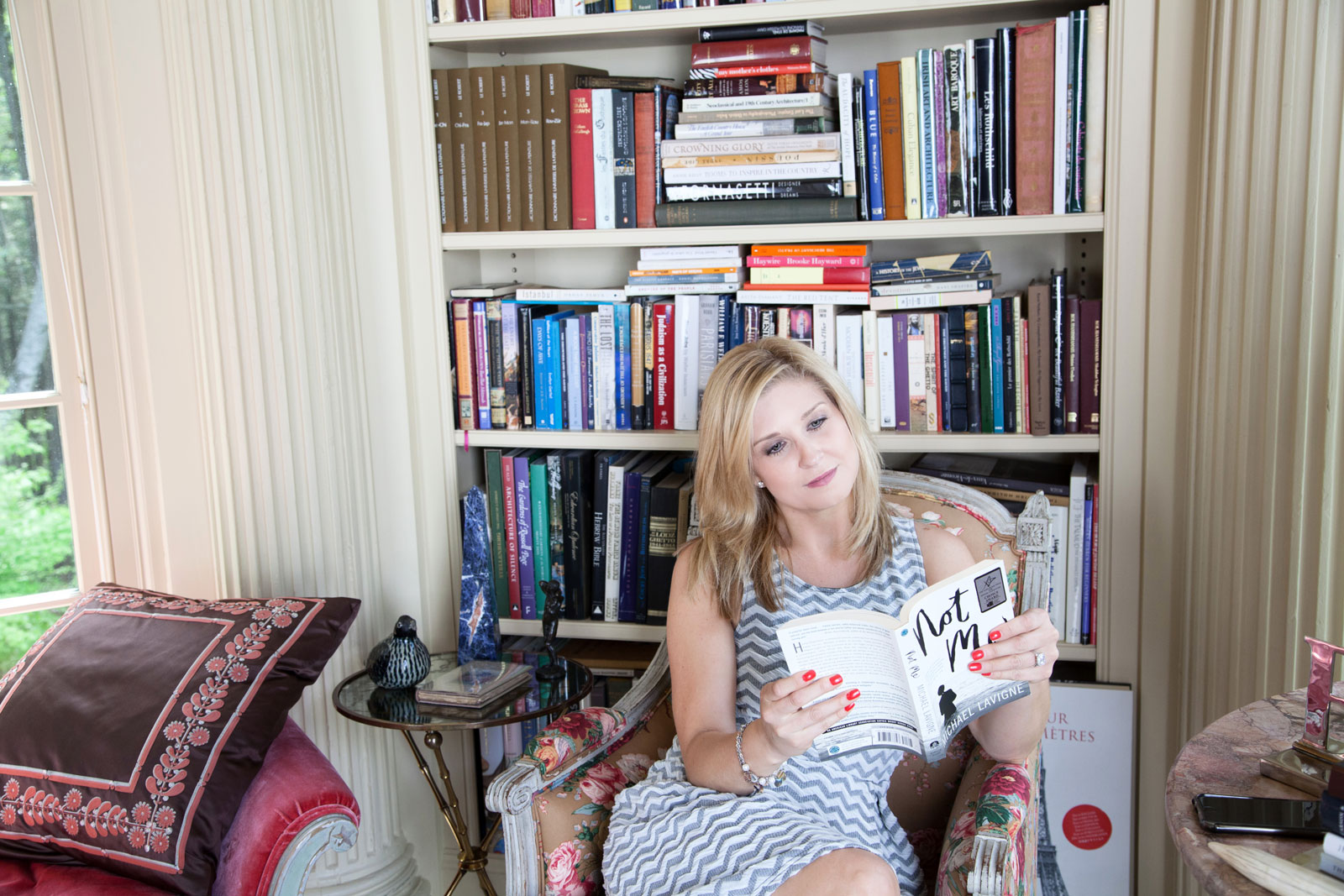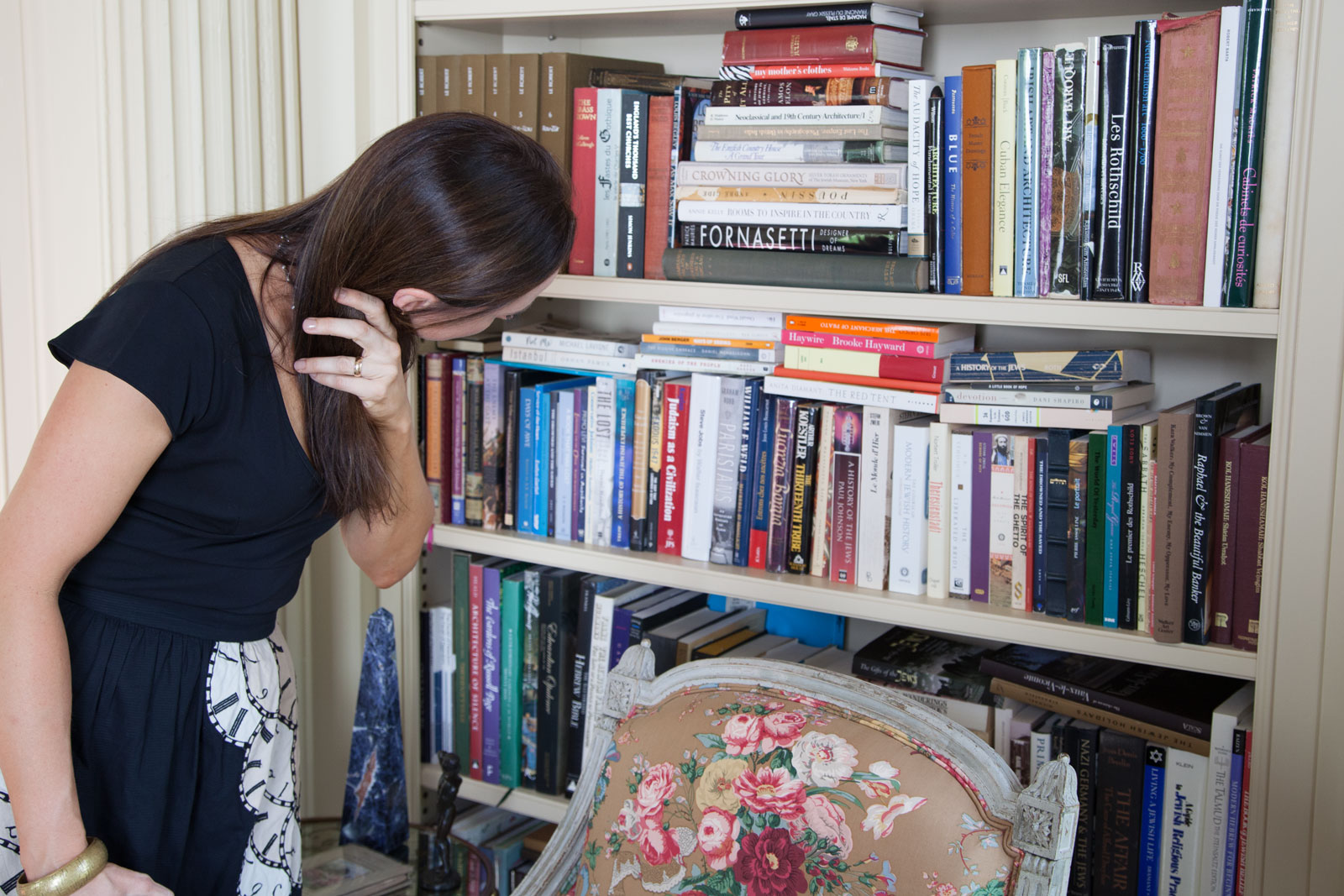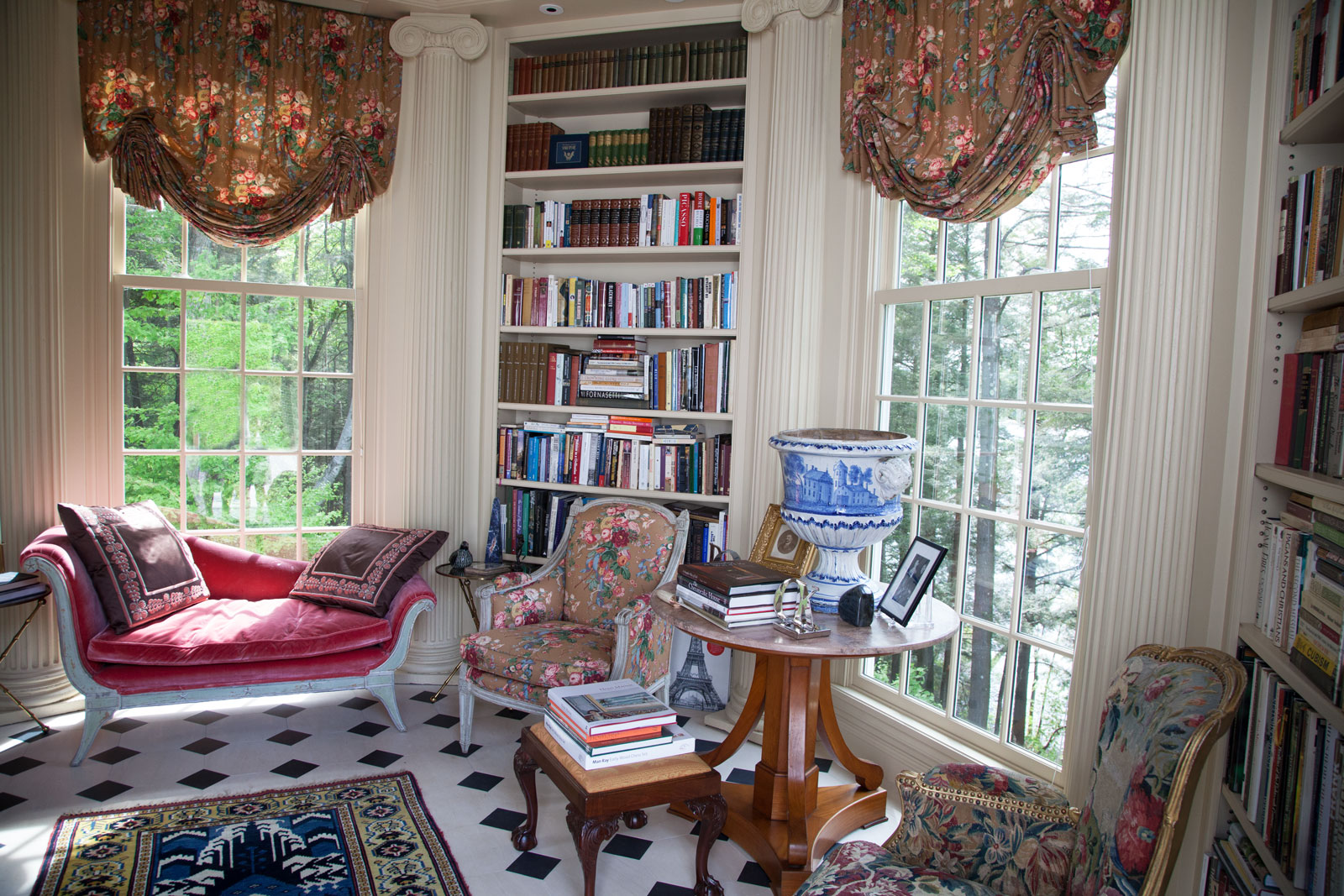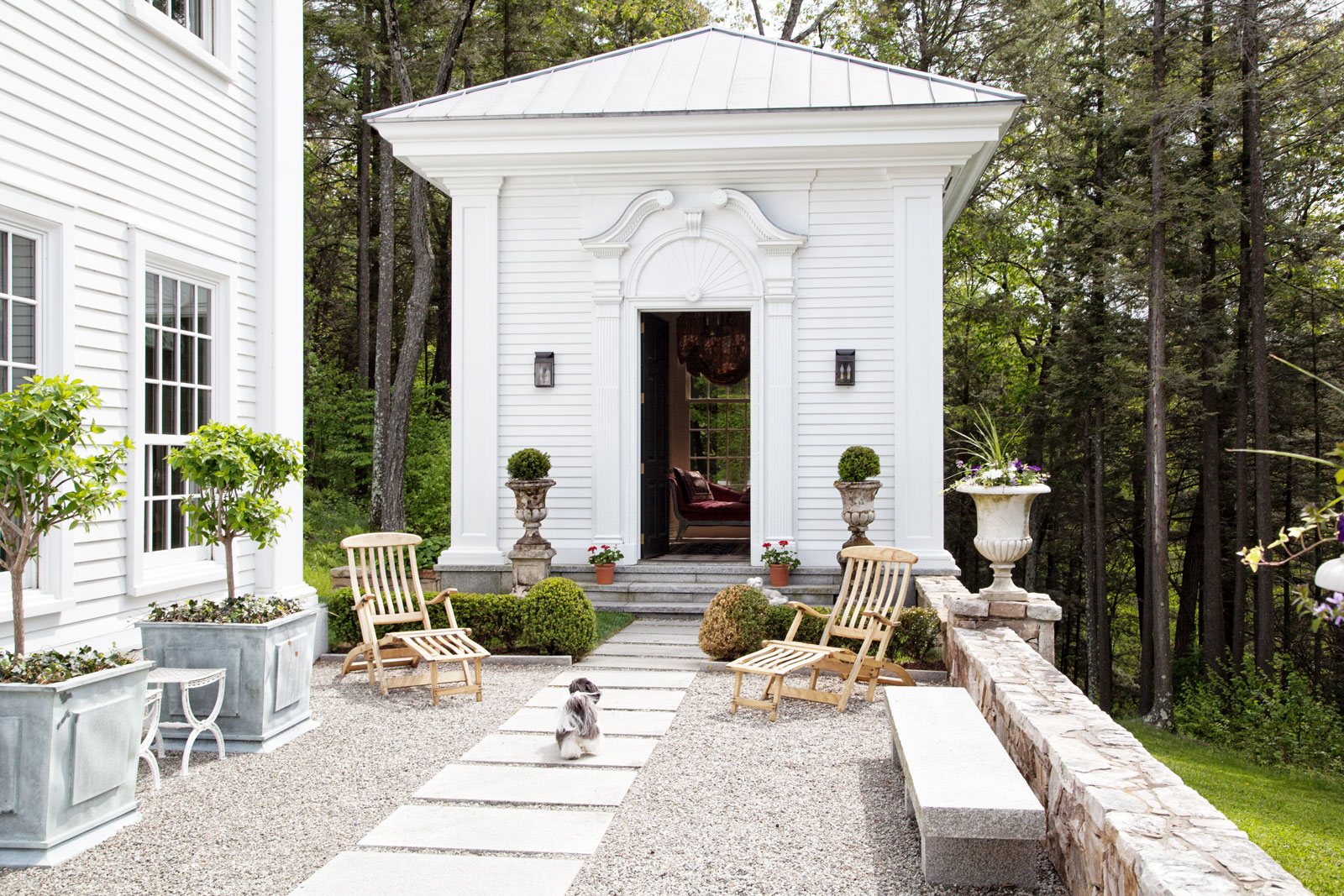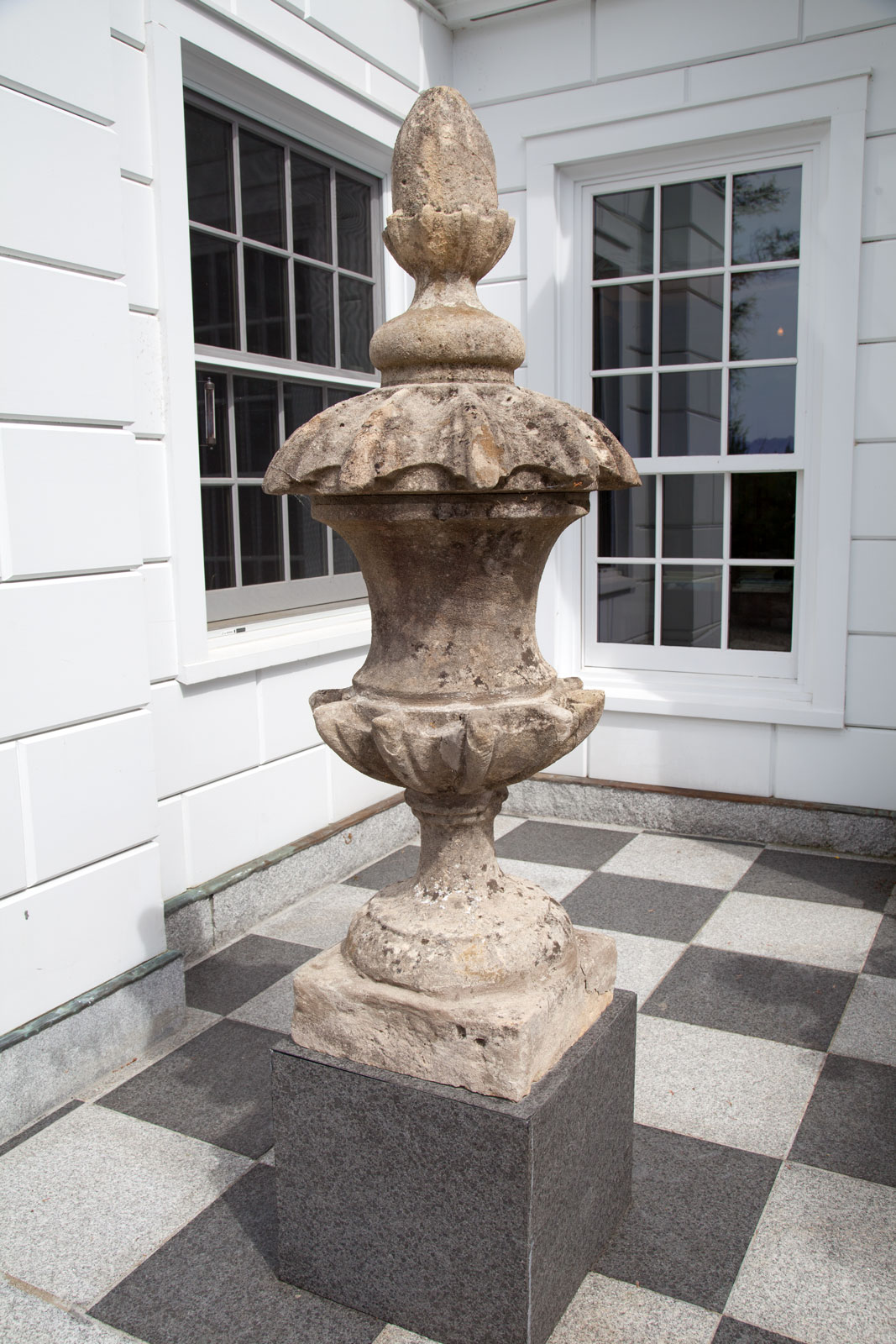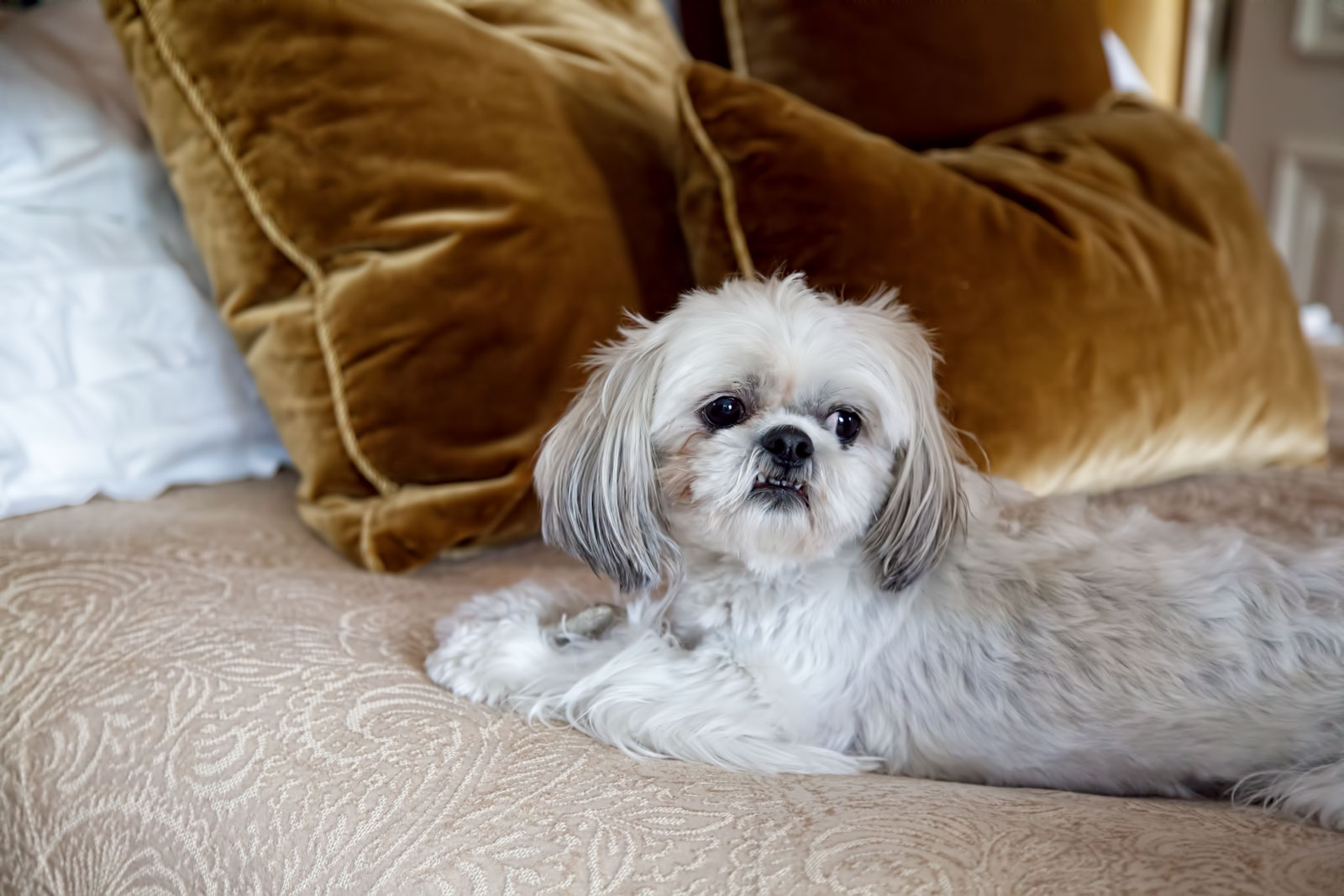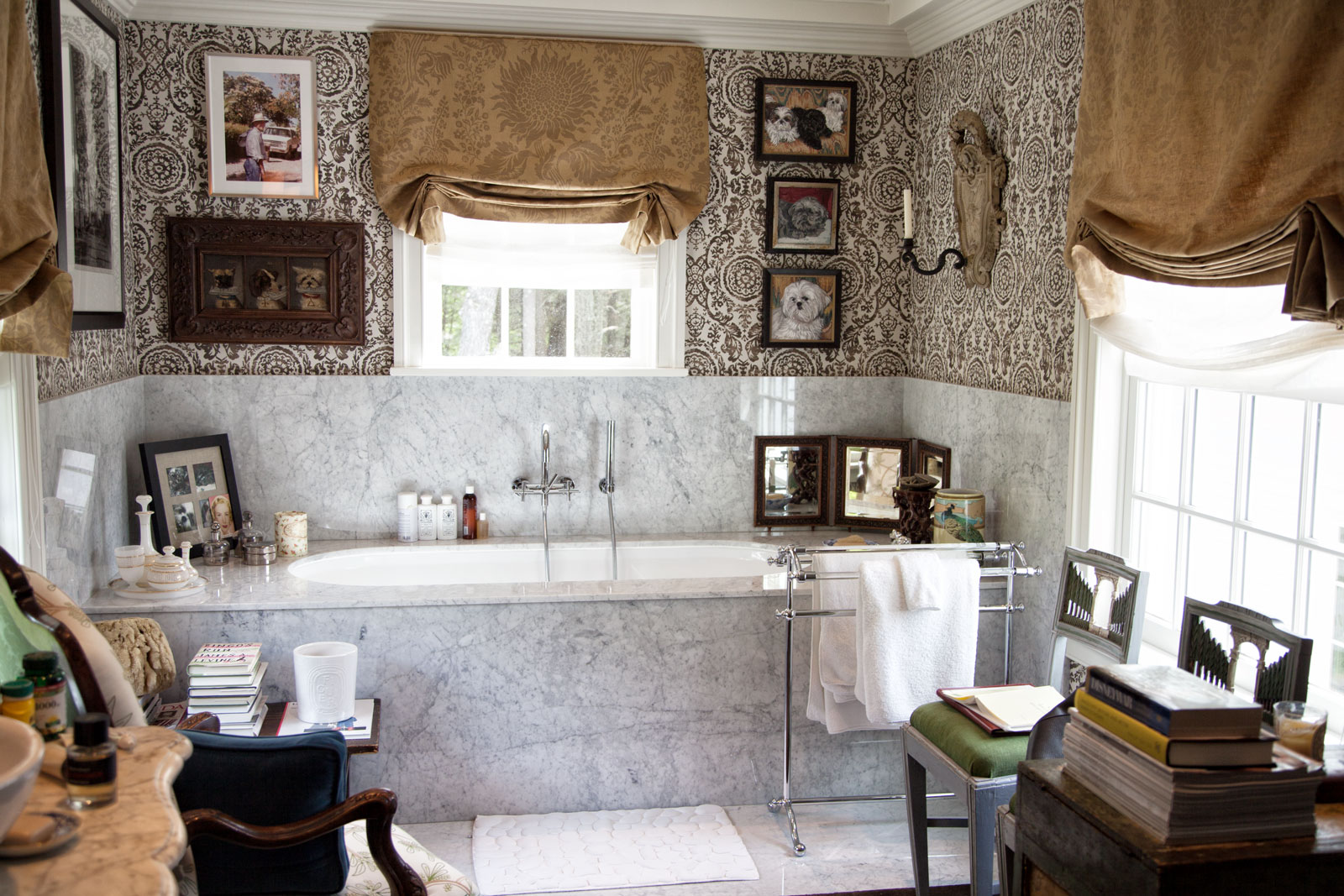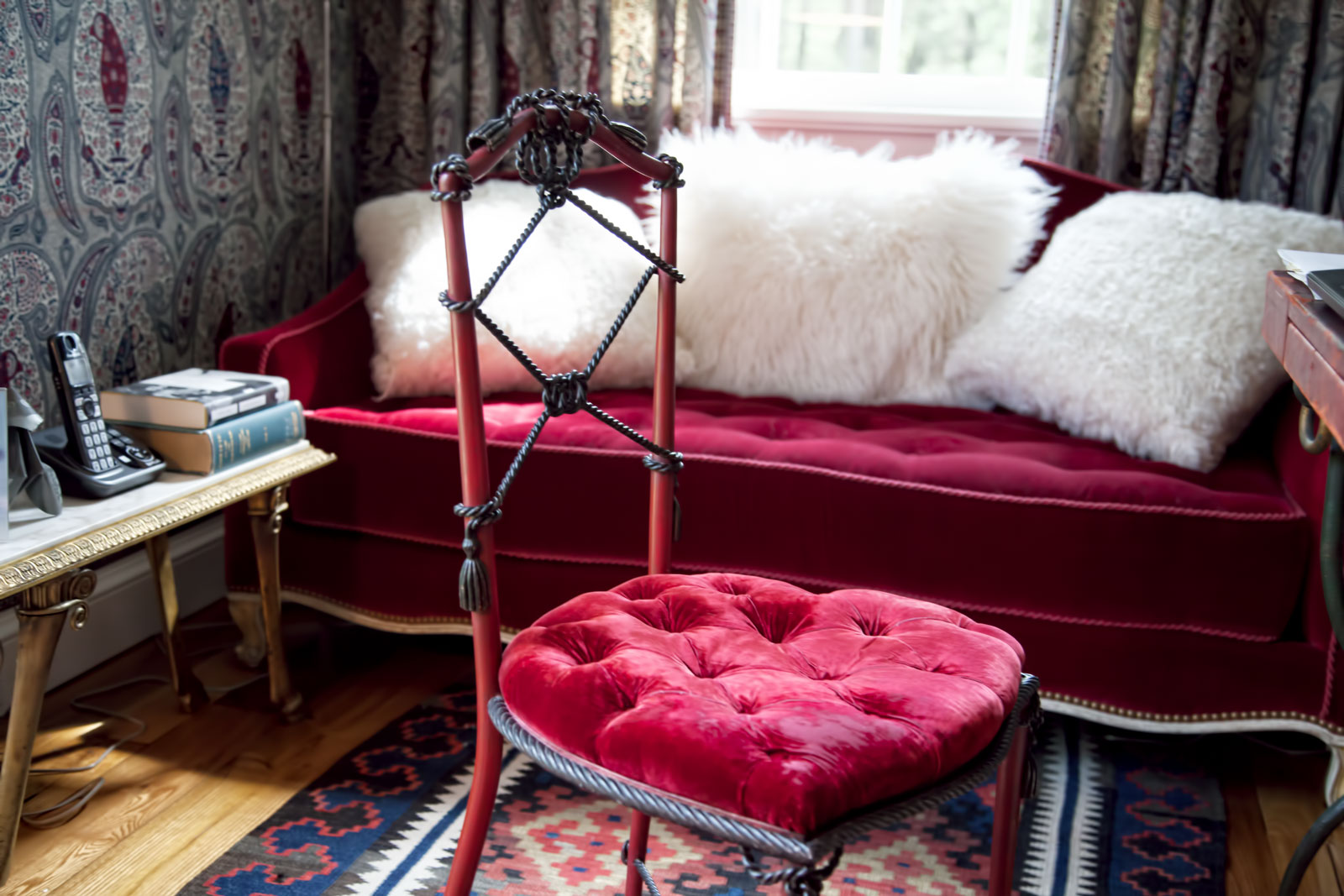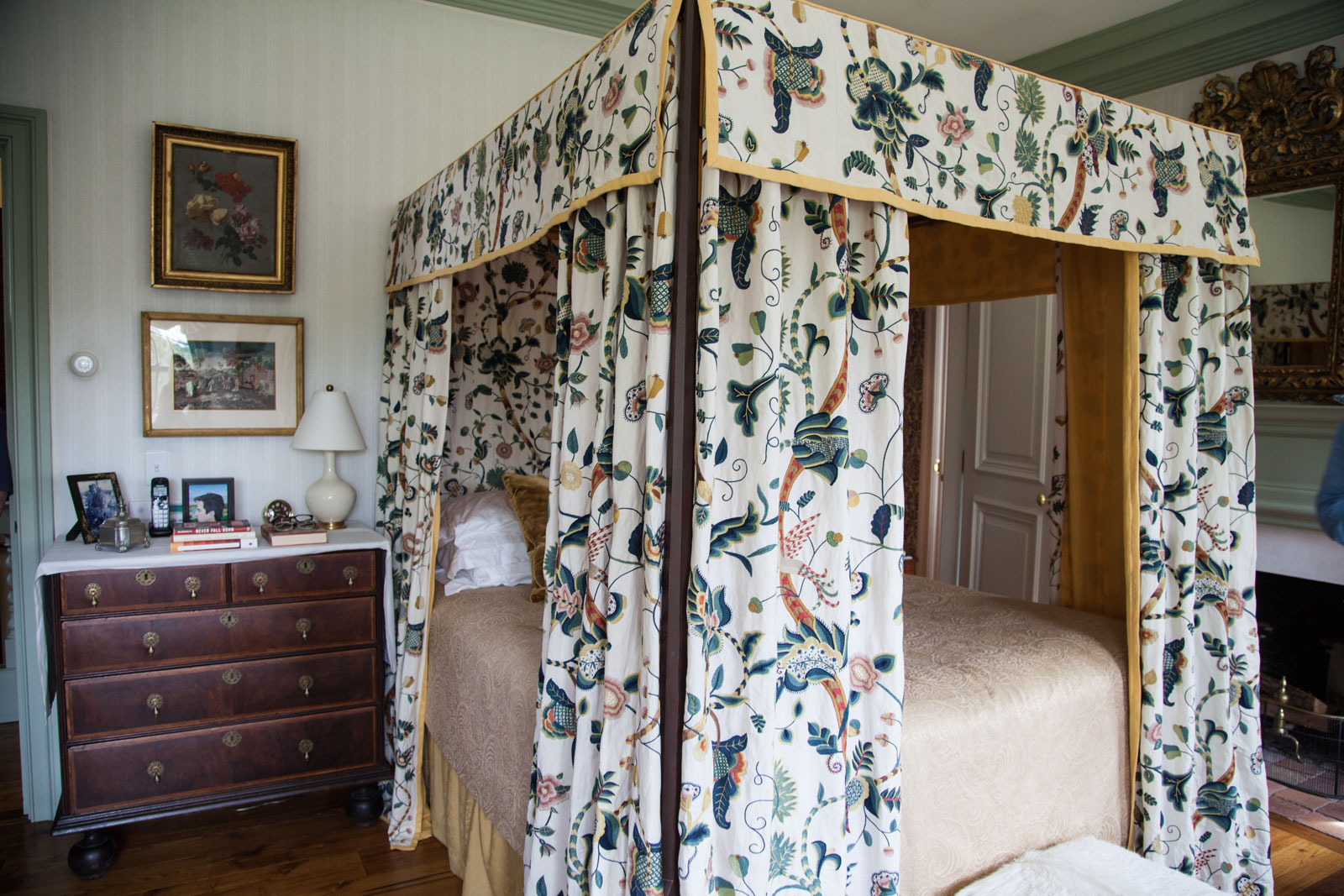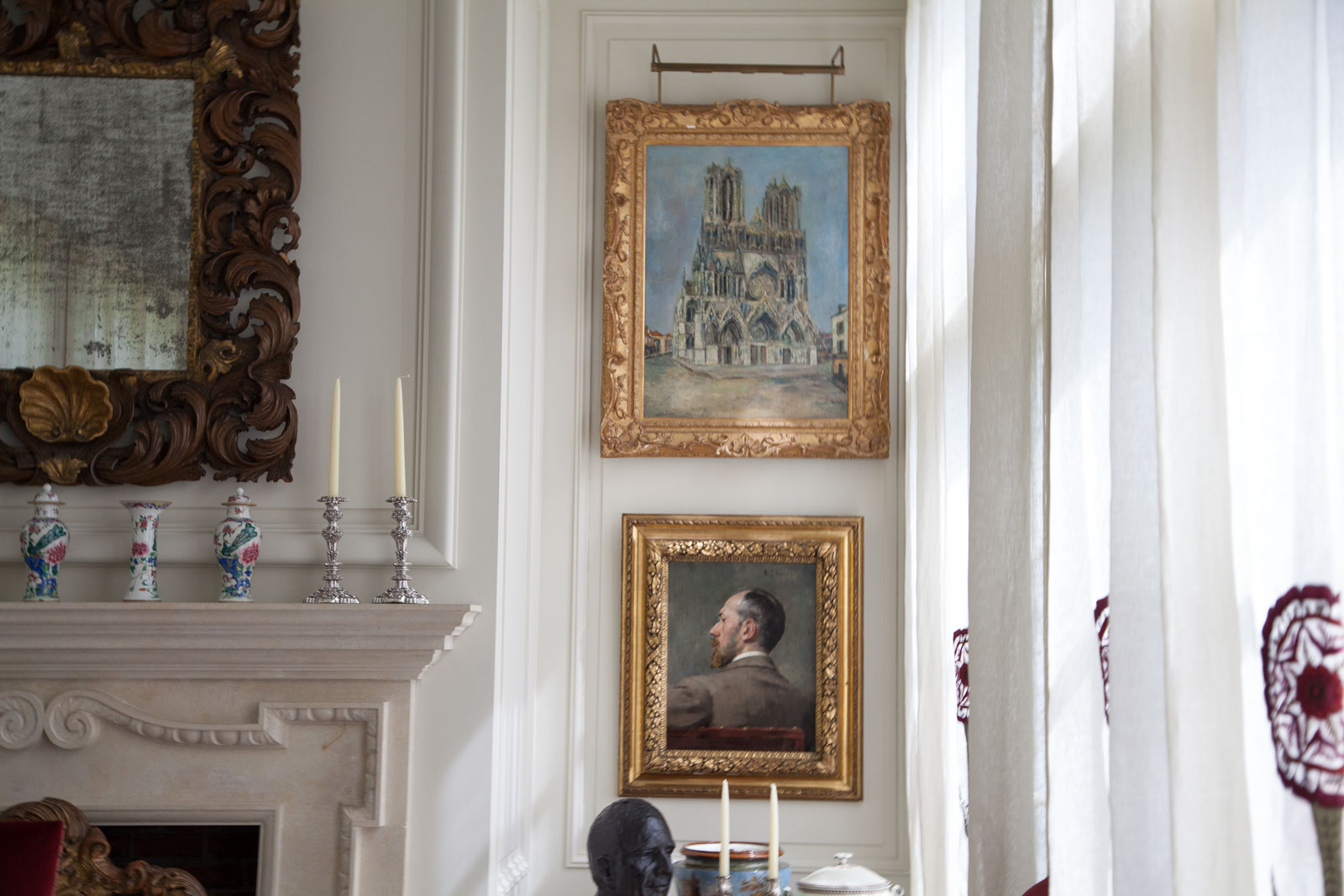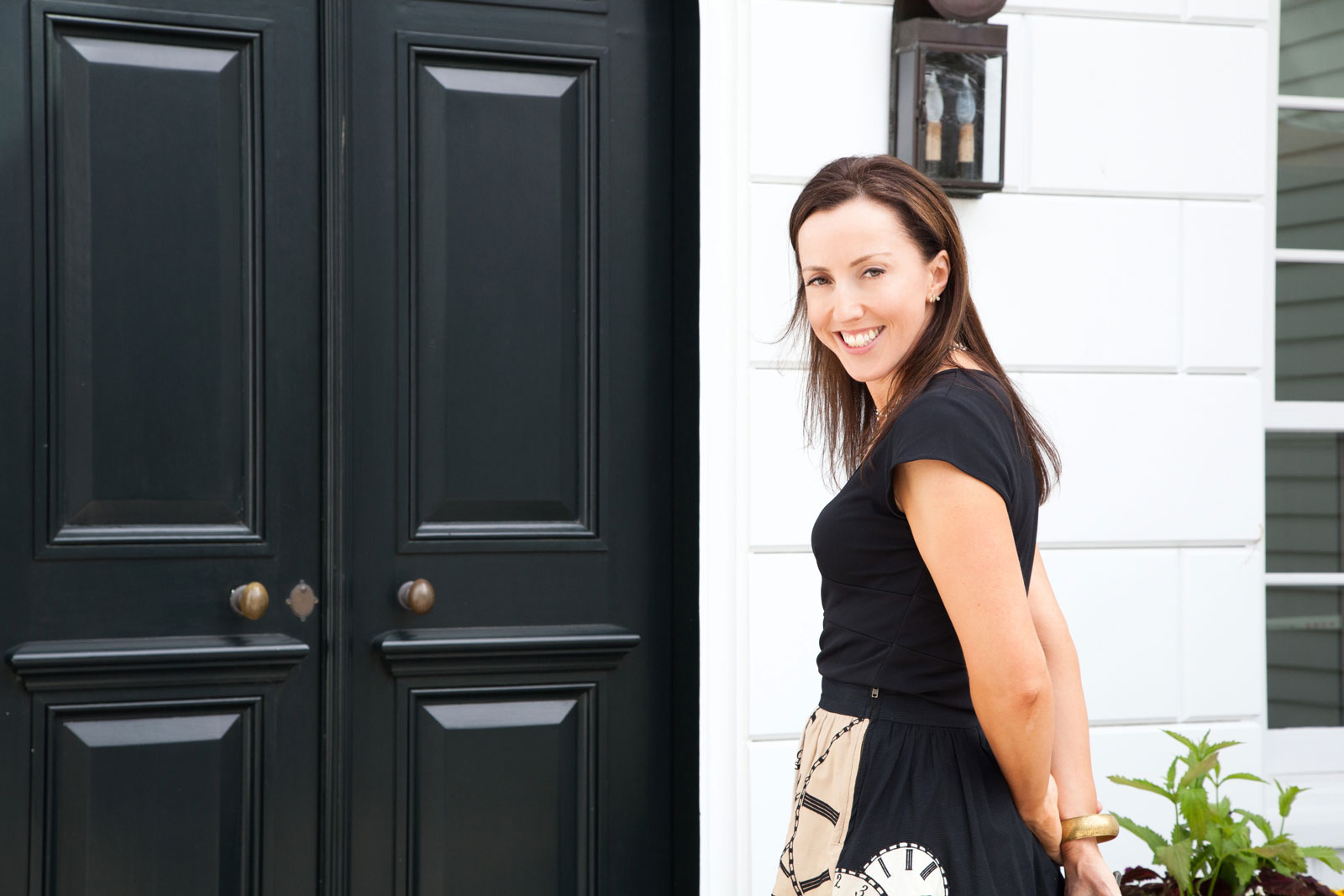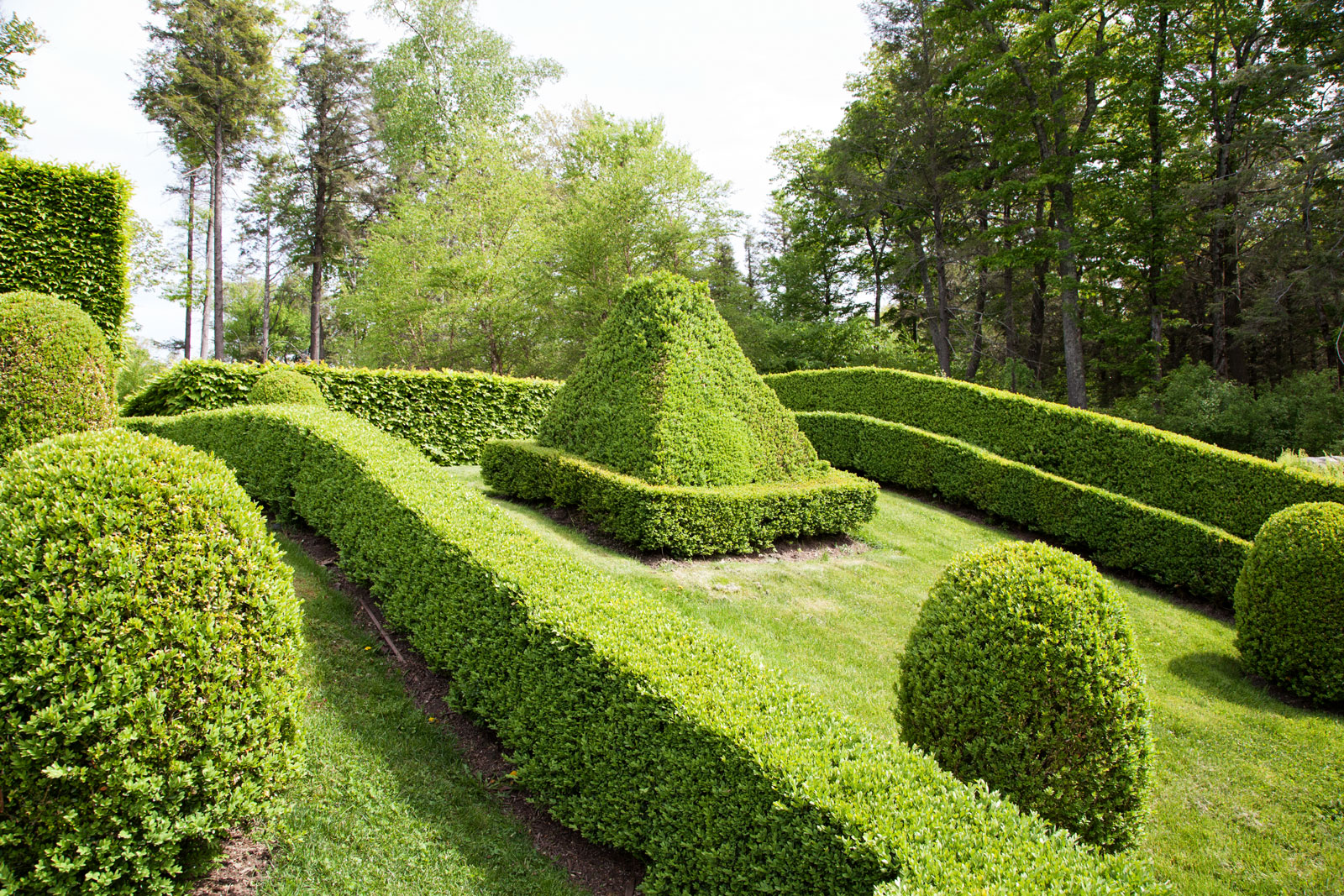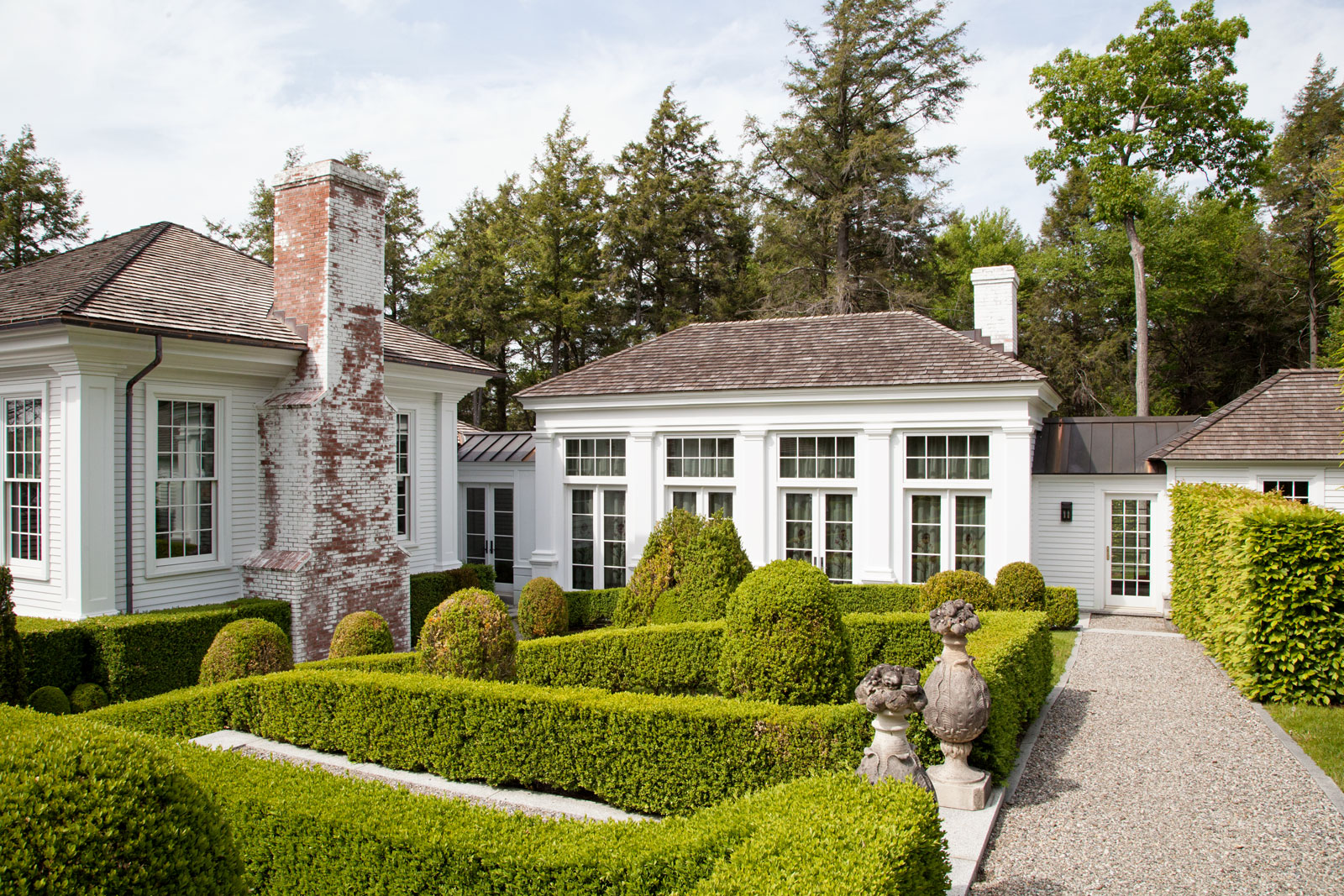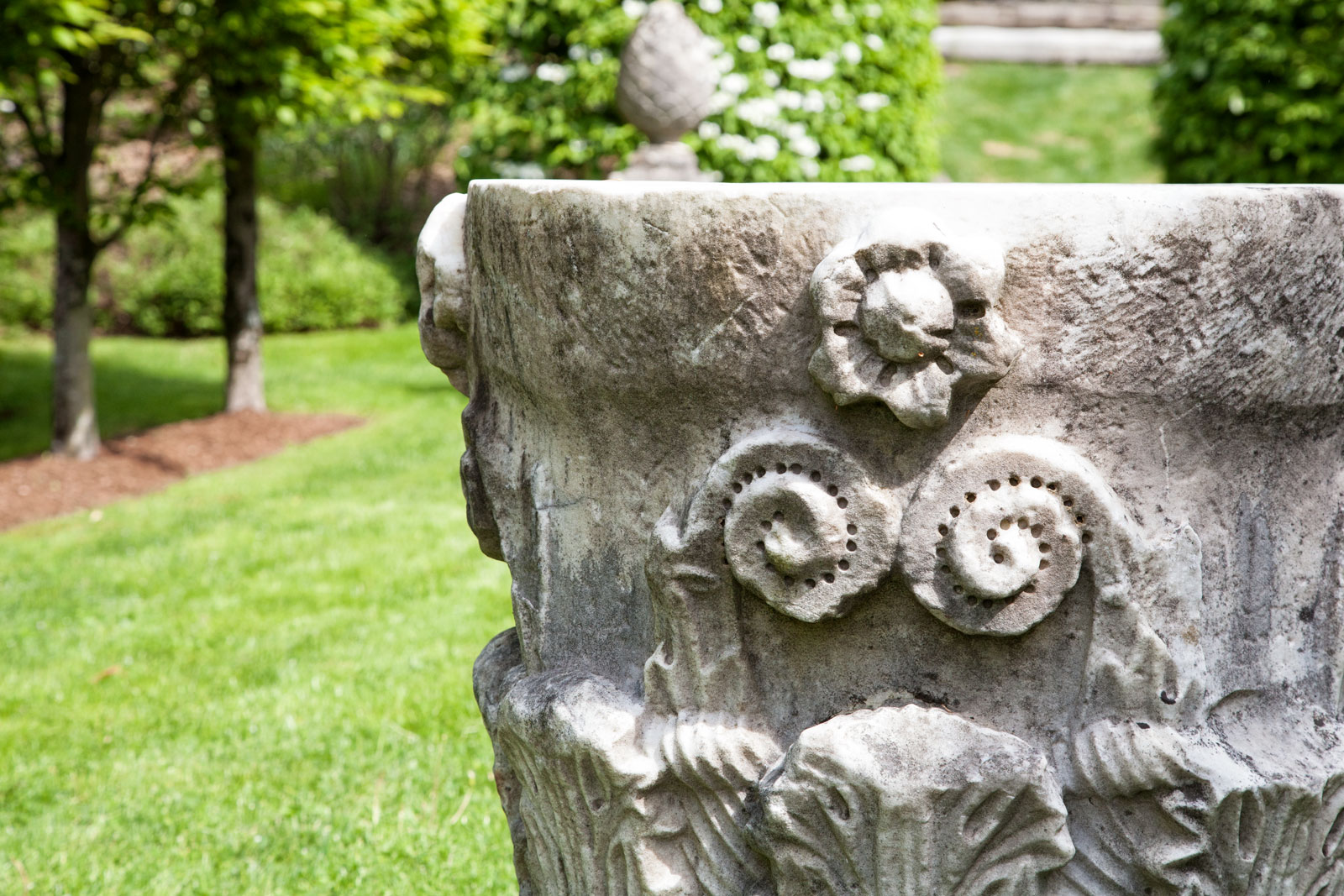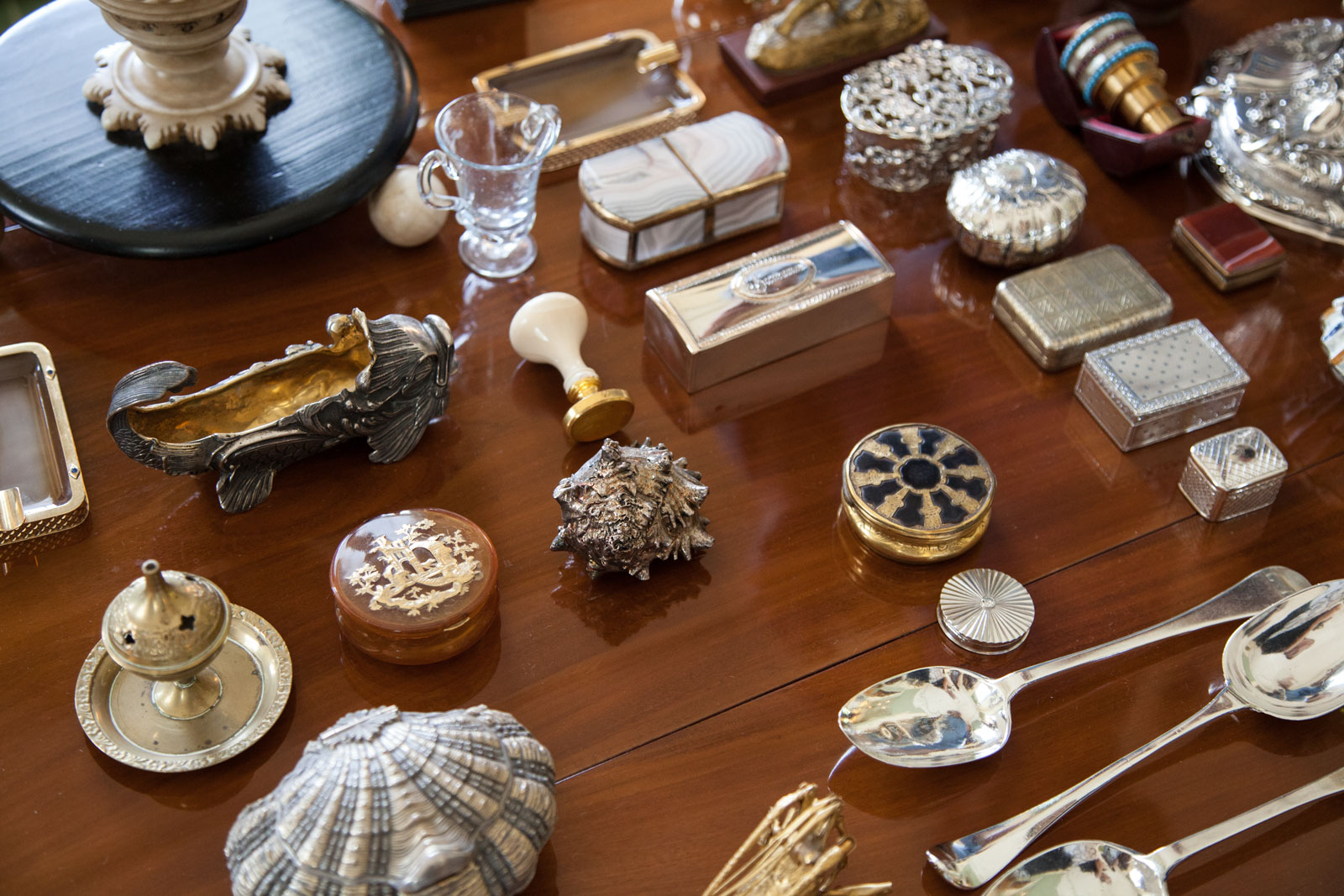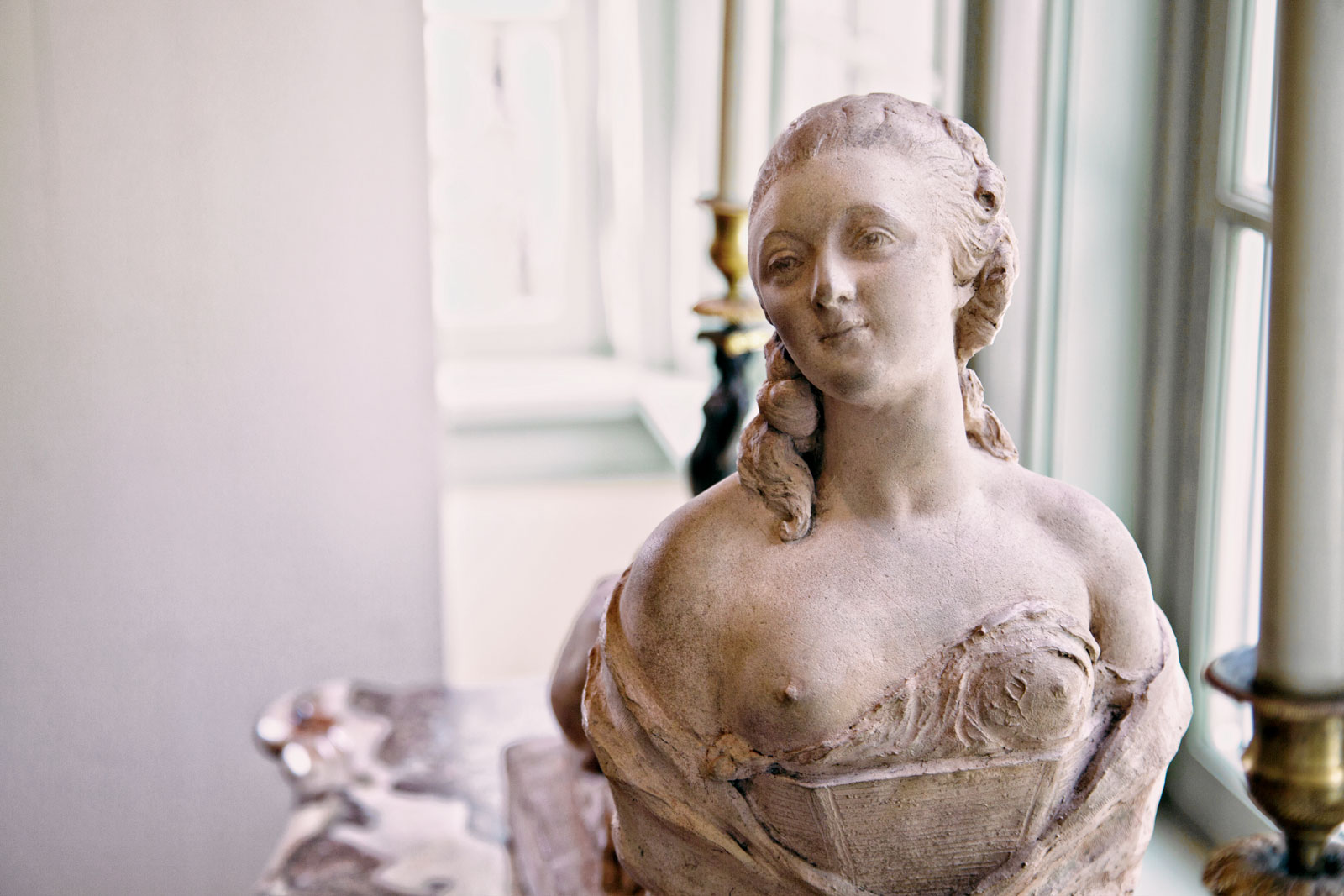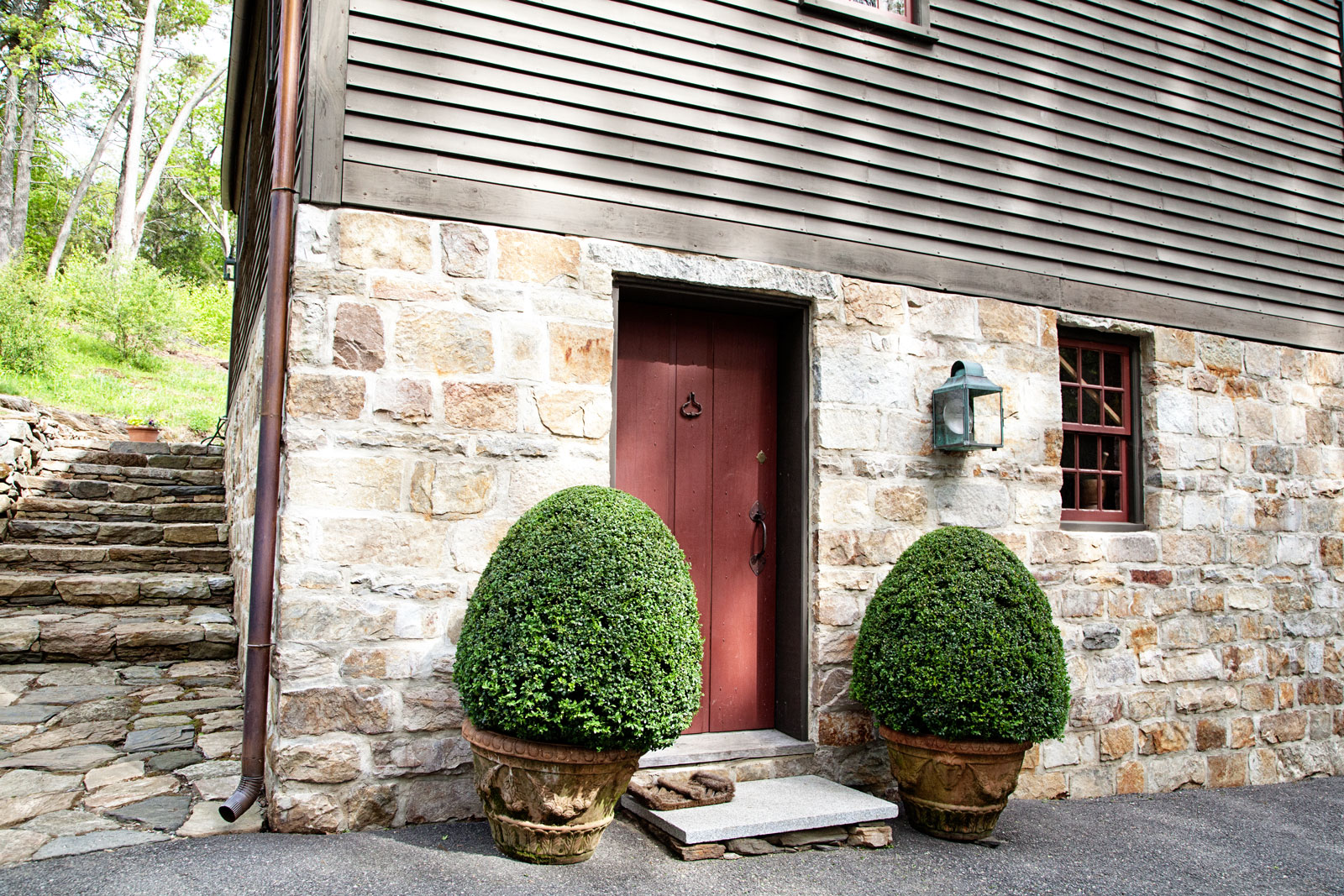 At Home with Robert Couturier
Robert Couturier, Inc. is based in New York City, but Robert's home (and heart it seems), is in Kent, CT. His work brings him into the city, and all over the world to work on large-scale commissions, but as much as possible, he, and husband Jeffrey Morgan, spend their time in Kent, along with their four dogs. You have to check out some of the homes he's designed here www.robertcouturier.com.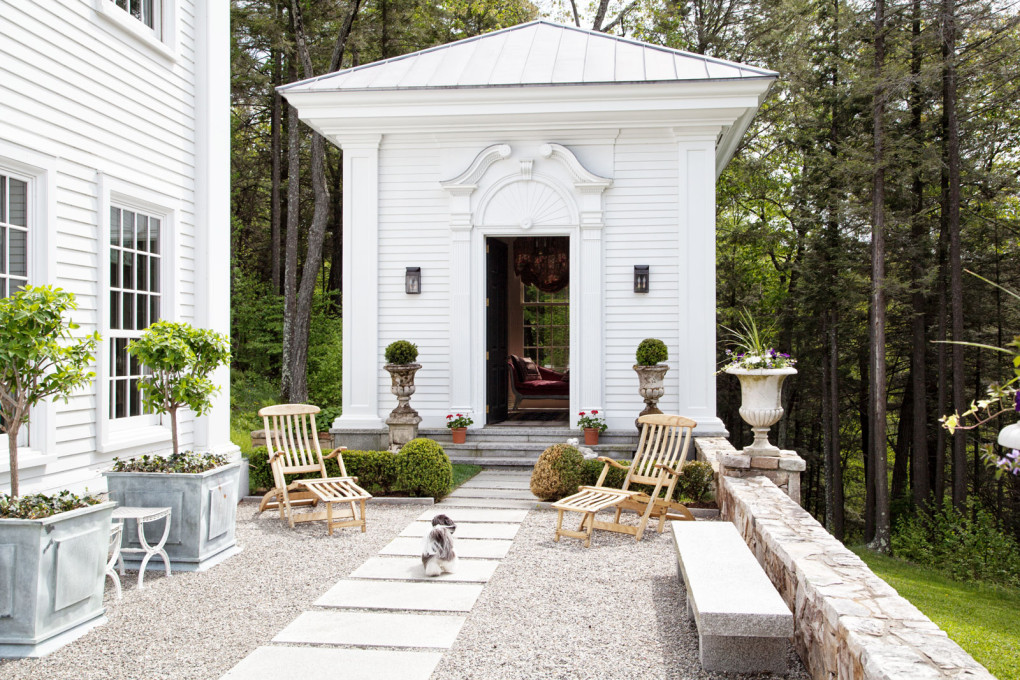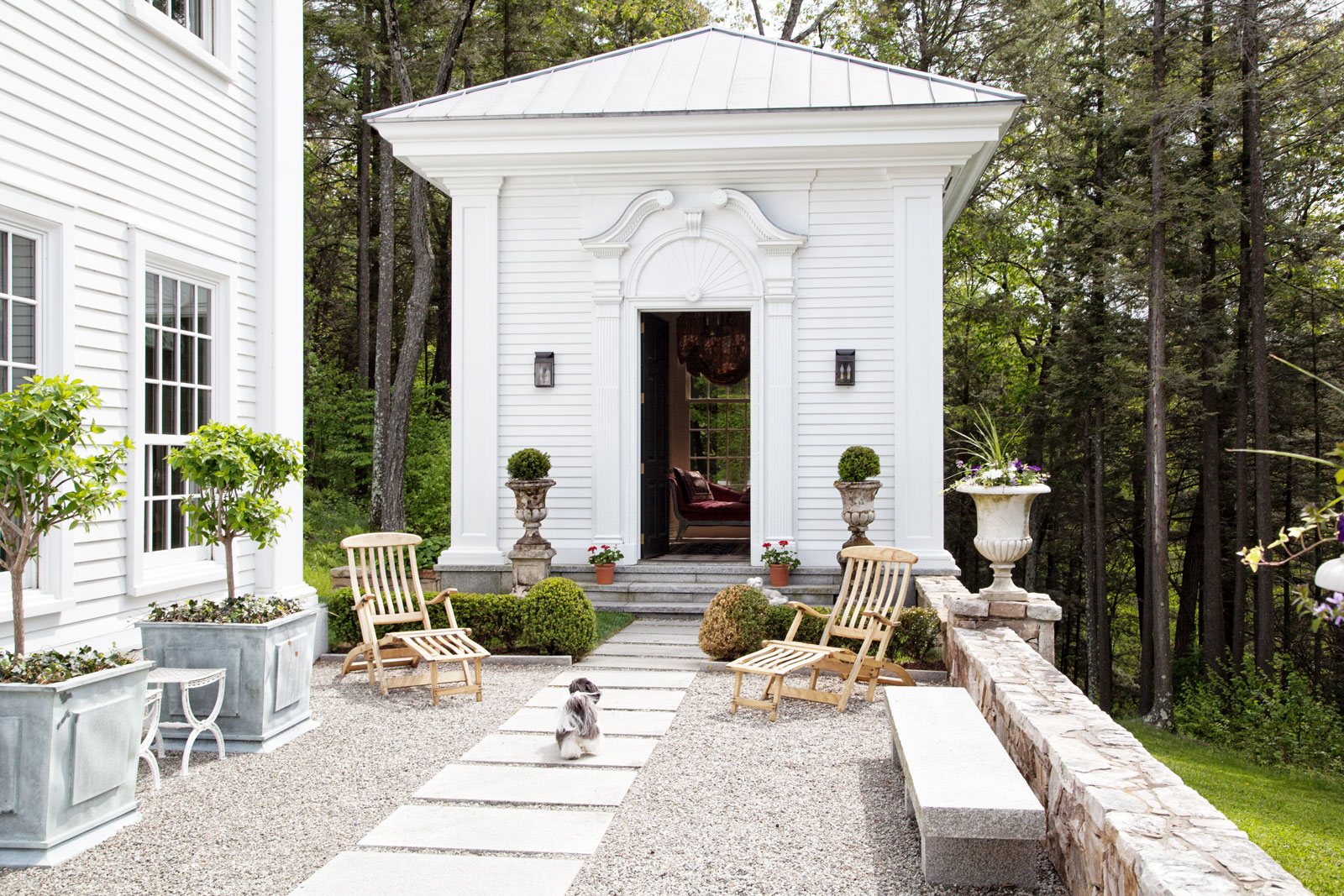 Born in Paris
We've done our research and know that Robert was born in Paris, so we decide to practice our high school French on the journey down the long driveway, past the gardens and into view of "the house". "Bonjour, Robearrrrr" and "Comment allez-vous"? That's about as far as we get… we are "un petit peu" rusty.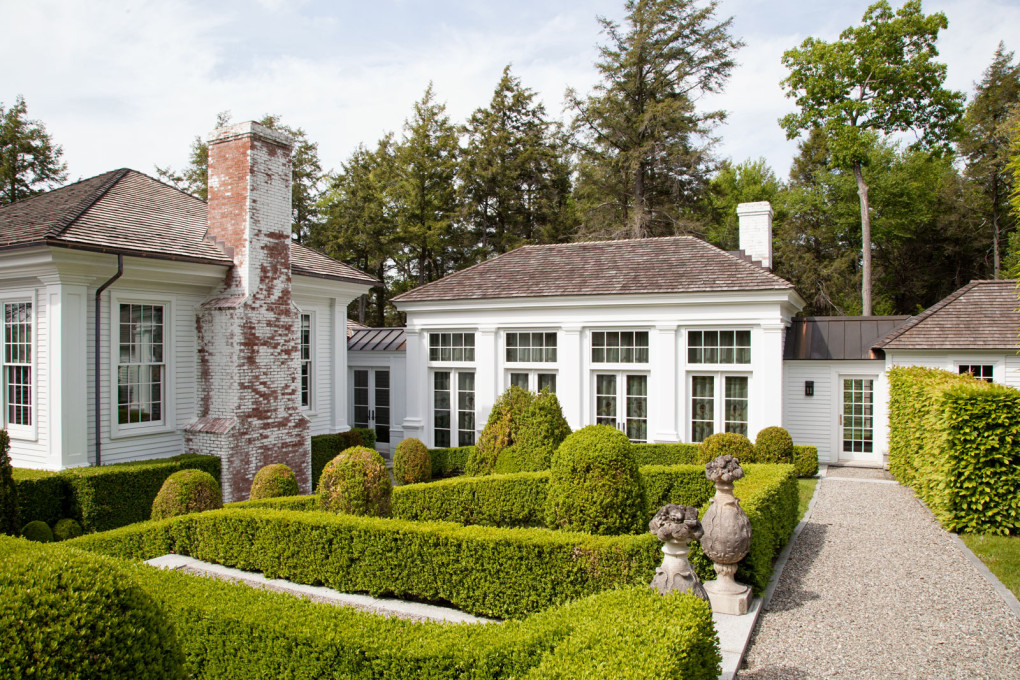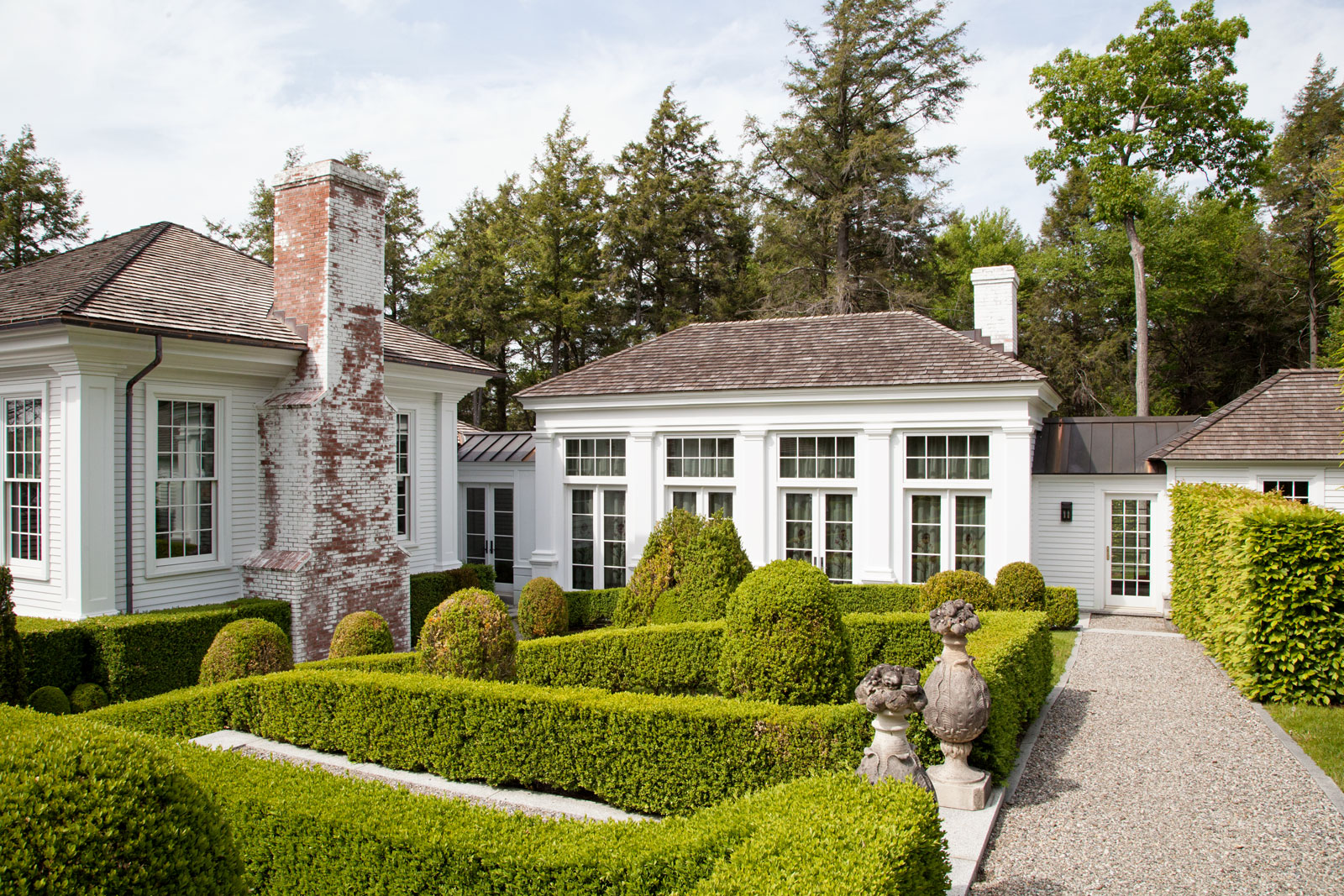 Robert, Jeffrey, and three of the four dogs greet us in the driveway (the 4th "old lady" stays indoors relaxing on a beautiful couch); air kisses, hand-shakes and doggie nuzzles ensue.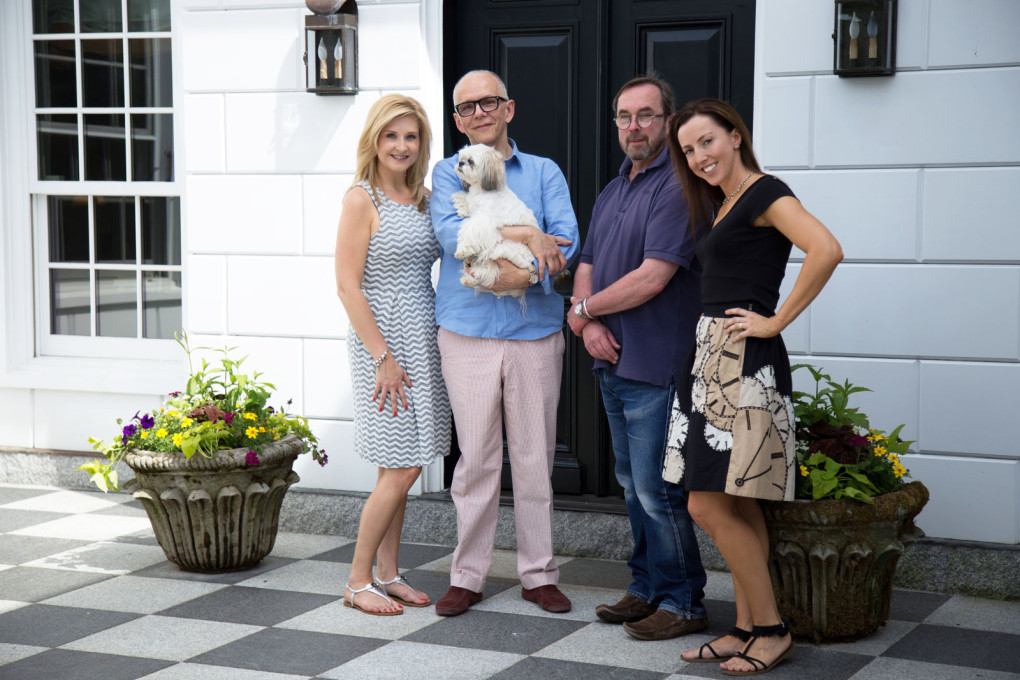 The grand tour
The grand tour begins in the kitchen, where they tell us they do most of their hanging out (typical for most). Not so typical is the amount of historical paintings, rare antiques and conversational pieces of art that fills the room – a feast for the eyes. This theme is carried on throughout the many rooms of the house. Robert reels off facts and dates about each piece, which Jeffrey will occasionally correct as we go; just like any good couple, one remembers where the other forgets and fills in the blanks.
Rooms lead to rooms, leading to staircases, to more rooms. Almost every square inch of wall has museum quality art hanging from it, making us feel like we're having a private tour of the Met. Not to say it didn't feel like a home, we felt comfortable enough to take a seat at each end of the grand dining room table, and throw some imaginary butter to each other. "Go long, Lora!"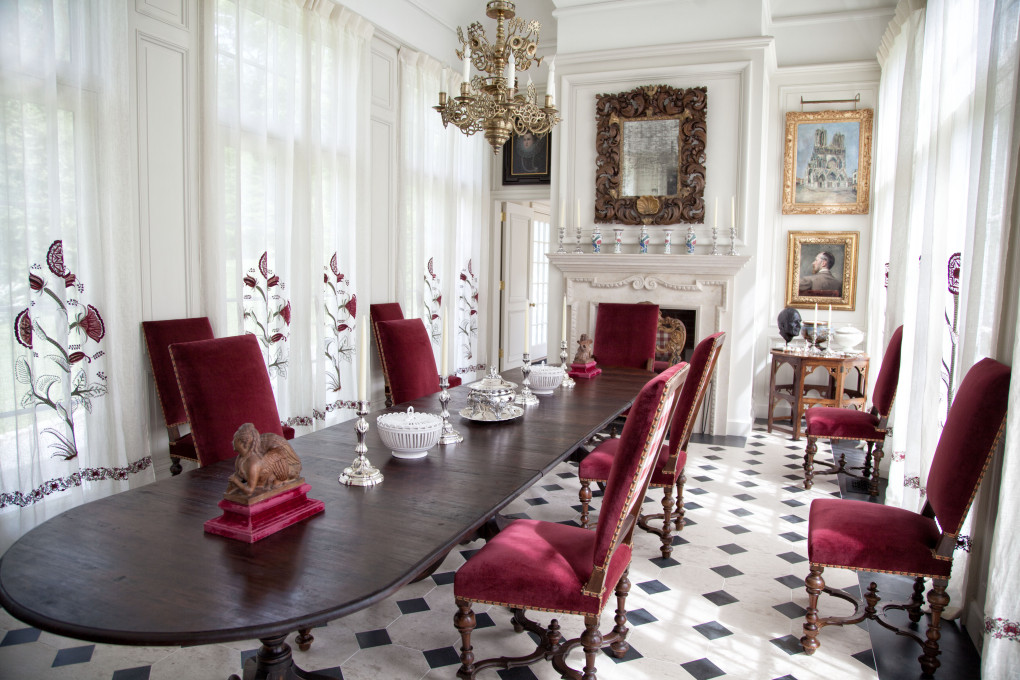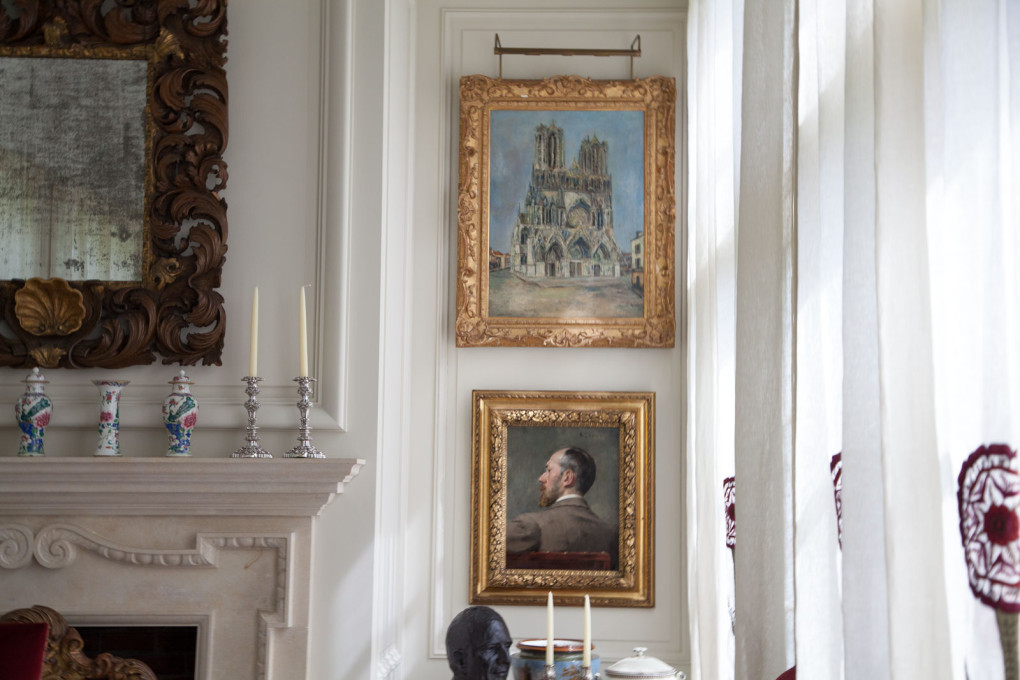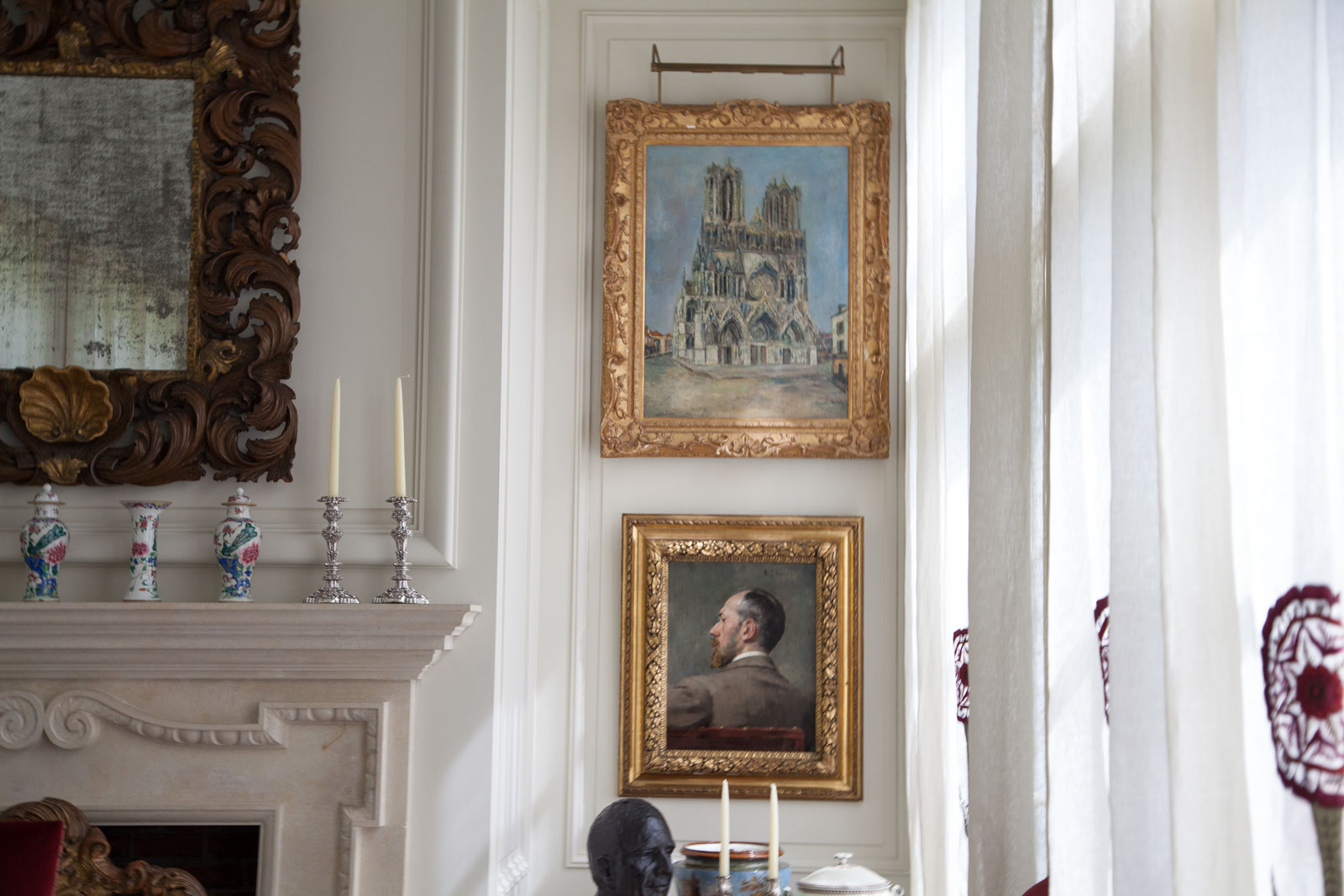 Marie Antoinette connection
Truthfully, we don't know our neoclassical or our art nouveau from our knee or our elbow, but who cares; beauty is beauty and Robert's collection of paintings, furniture and décor are incredible. Each room has chairs galore, you never know whose you might be parking your bottom on, or throwing your coat over – hello armchairs that once belonged to Marie Antoinette. Yup. There are secret closets behind supposed wallpapered walls, because, "You can never have enough clothes or closet space." High five, Robert and Jeffrey!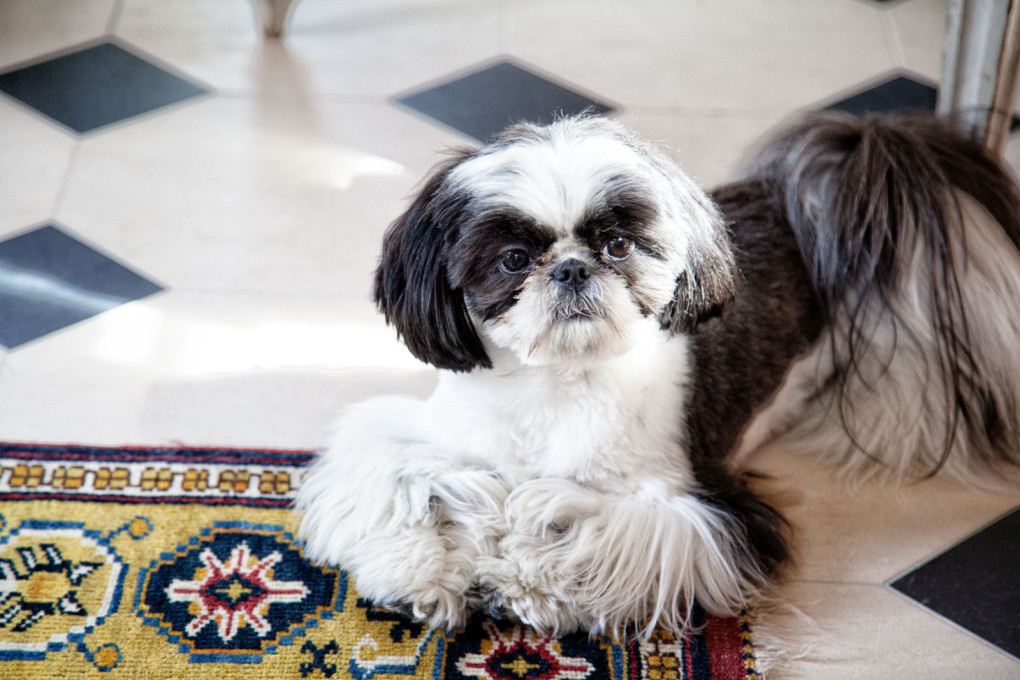 Absolutely everything in the house has a story. The glasses we sip our San Pellegrino from were an Egyptian king's yacht glasses, designed not to topple when out on the high seas. We joke about Robert's stories and I test him on it, "Ok, this spoon; what's the story?" Out pops a great story that involves the late Oscar de la Renta, a dinner party, and the spoon. Of course!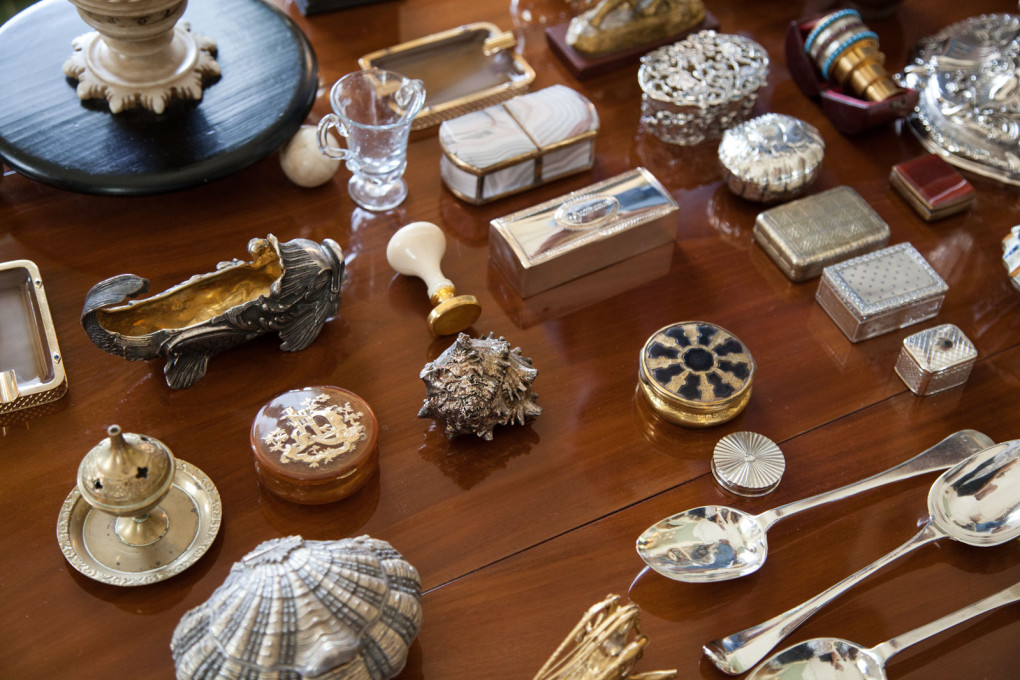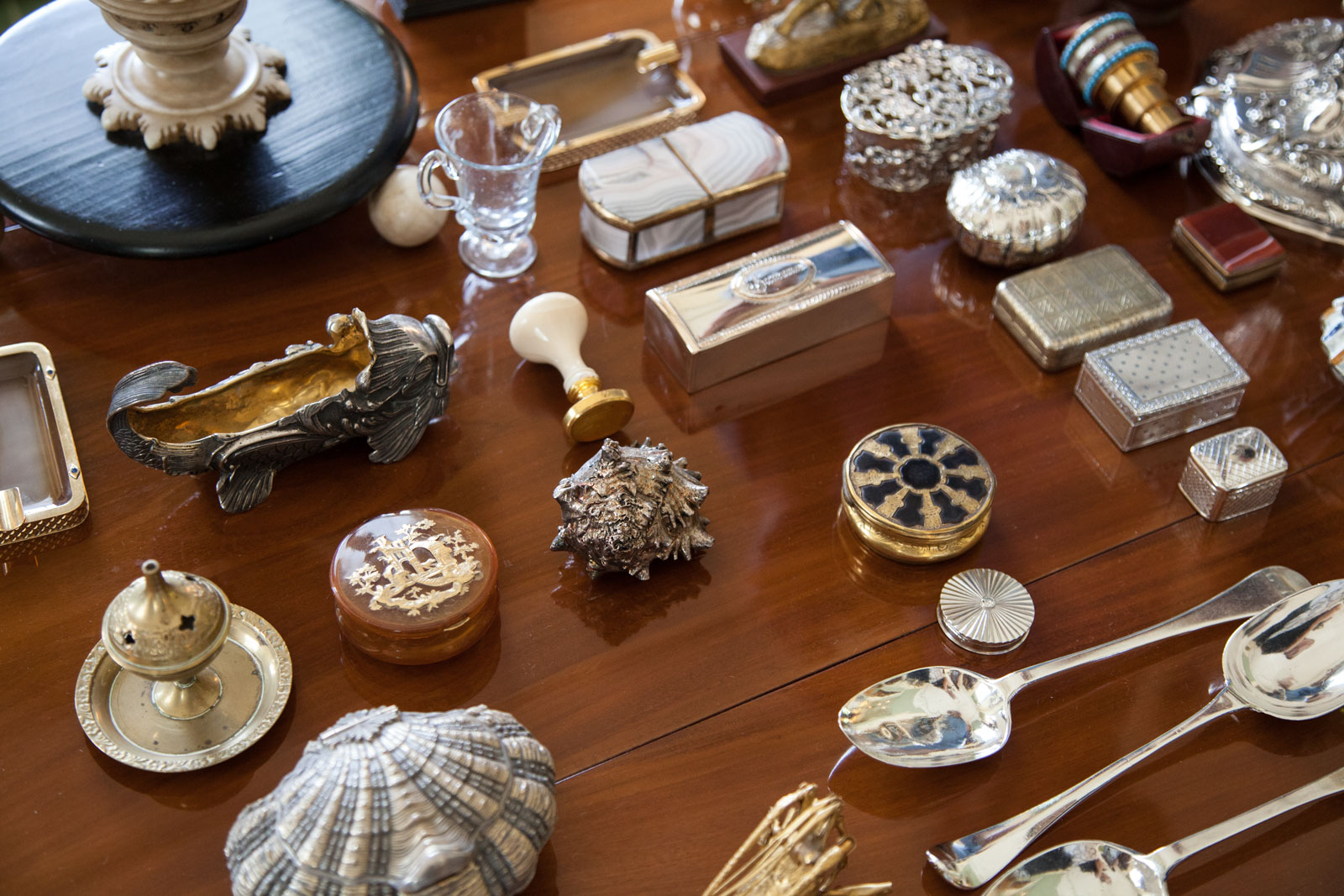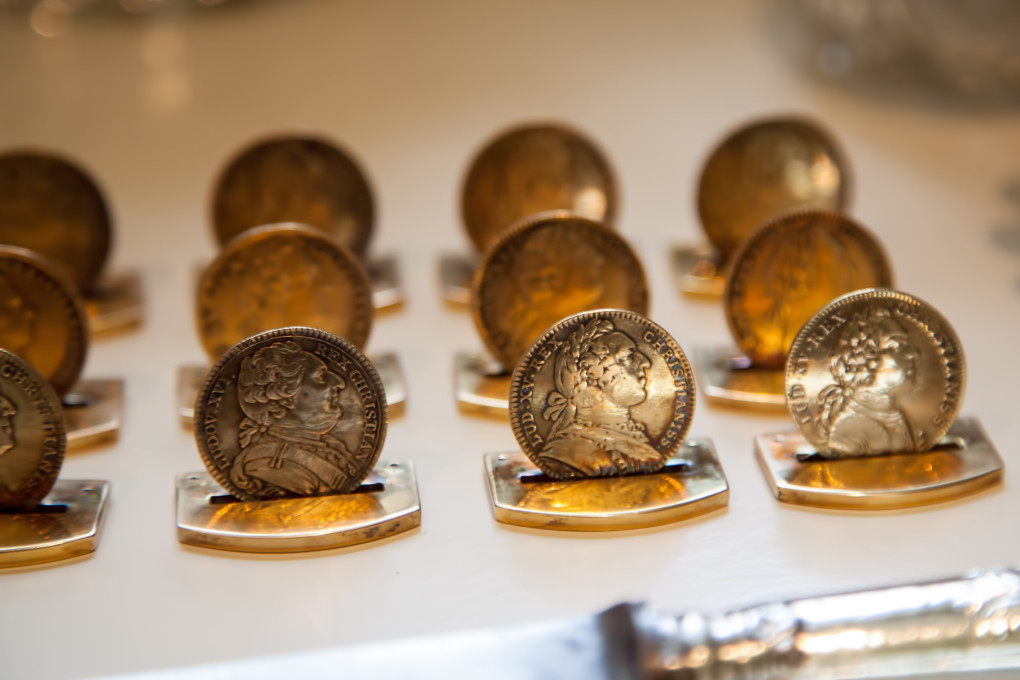 Formal gardens
We take a wander through the glorious formal gardens, feeling like we should reenact a scene from some period piece movie (I'll be Kiera Knightley and Lora will be Scarlett Johansson), but we contain ourselves. We talk about the rough winter we all just went through, our love for our rescued pets, bears and coyotes, and how it seemed as if a couple of peacocks would compliment the gardens well, but then again maybe not, due to said wildlife.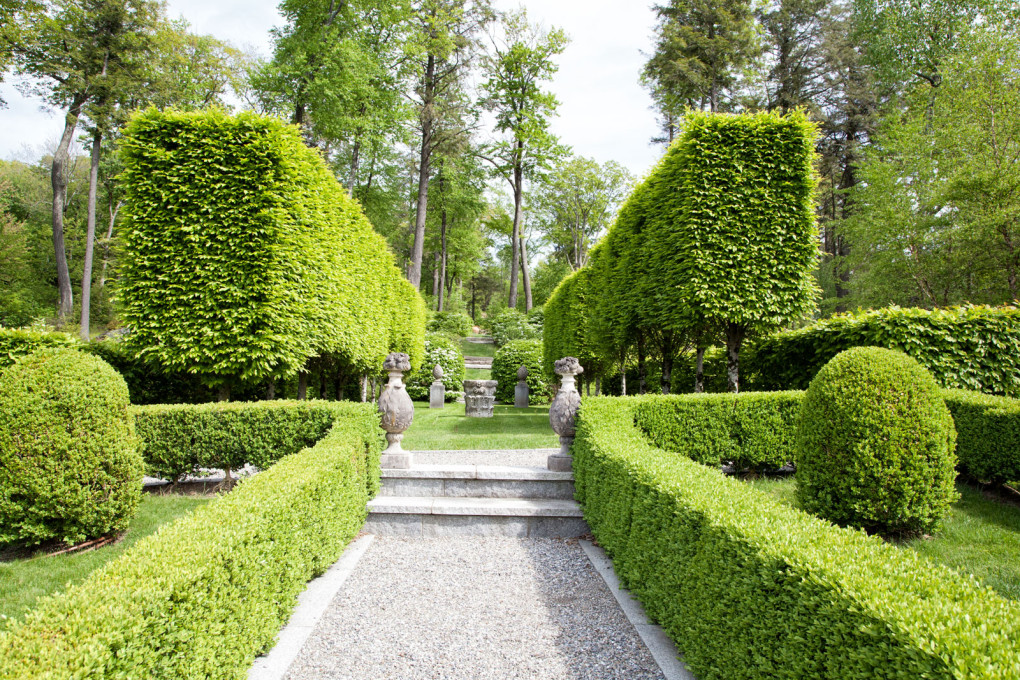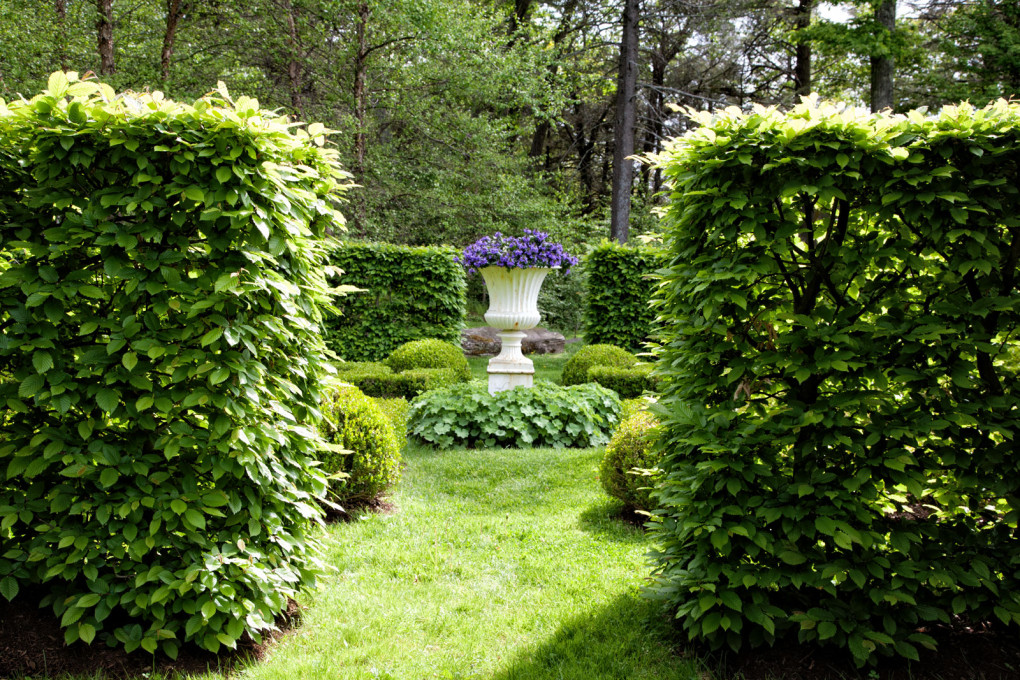 Jeffrey shows us his latest project, a 1710 house from Dover, NY, which they moved and rebuilt near the entrance to their estate. Jeffrey is a historic preservationist and has restored the 18th Century farmhouse into an extremely historically authentic guesthouse. Lucky guests!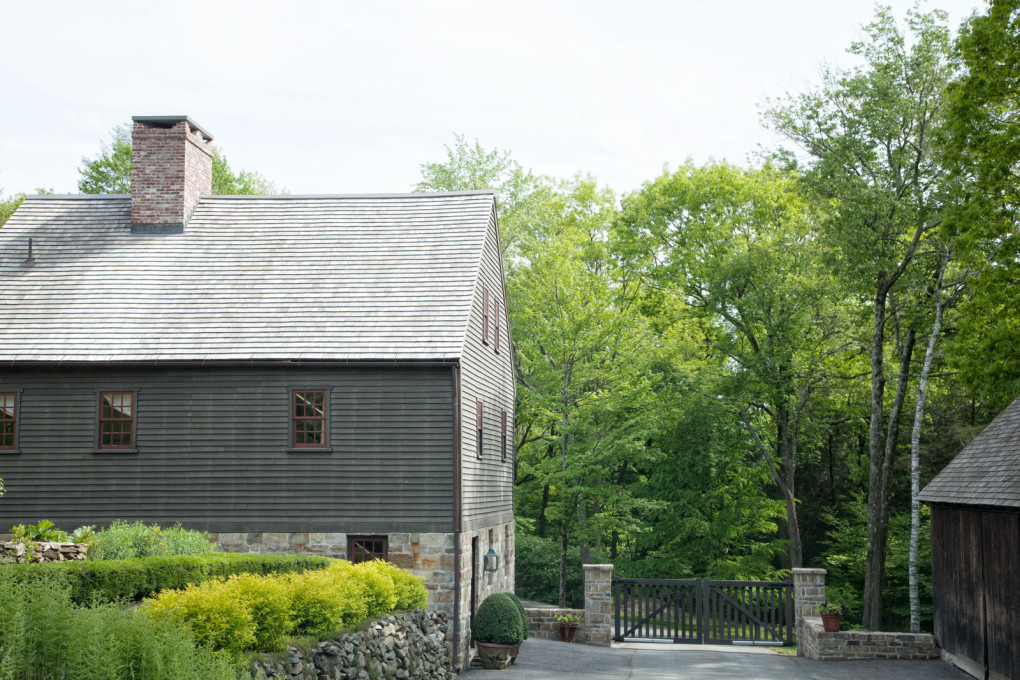 The Library
The last stop is the library, separate from the rest of the main house and away from distraction. Wall to wall, floor to ceiling, shelves are filled with amazing books separated by impressive columns. We sit for a while with Robert who wants to hear more about us and our blogging endeavors, and is generally just so sweet and funny. He laughs a lot, just like us, and especially so when we have an impromptu French lesson. Mon Dieu!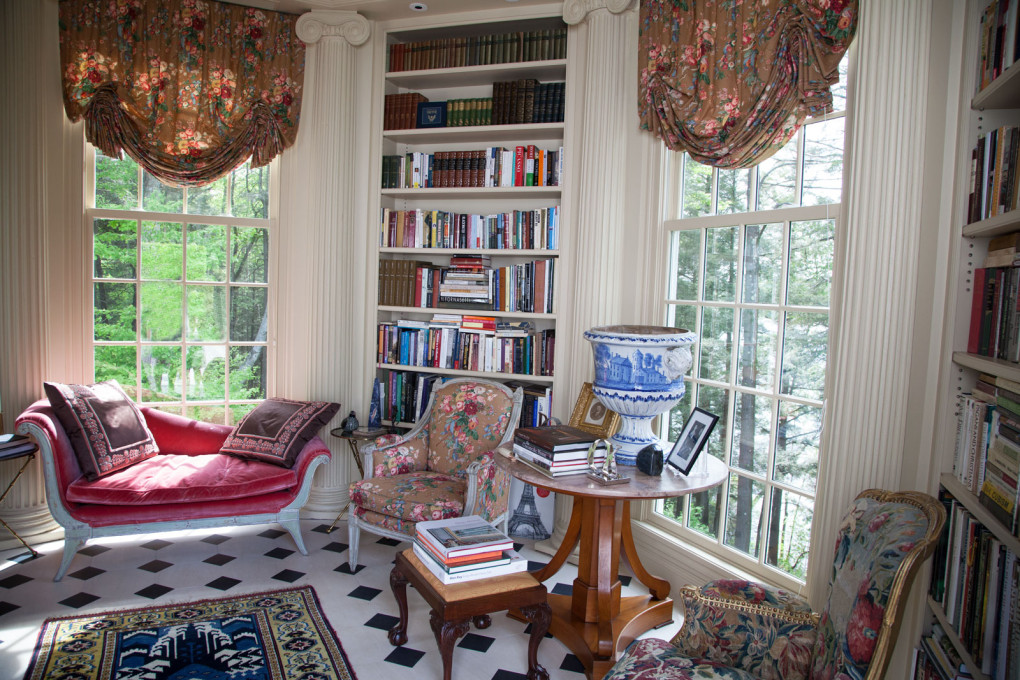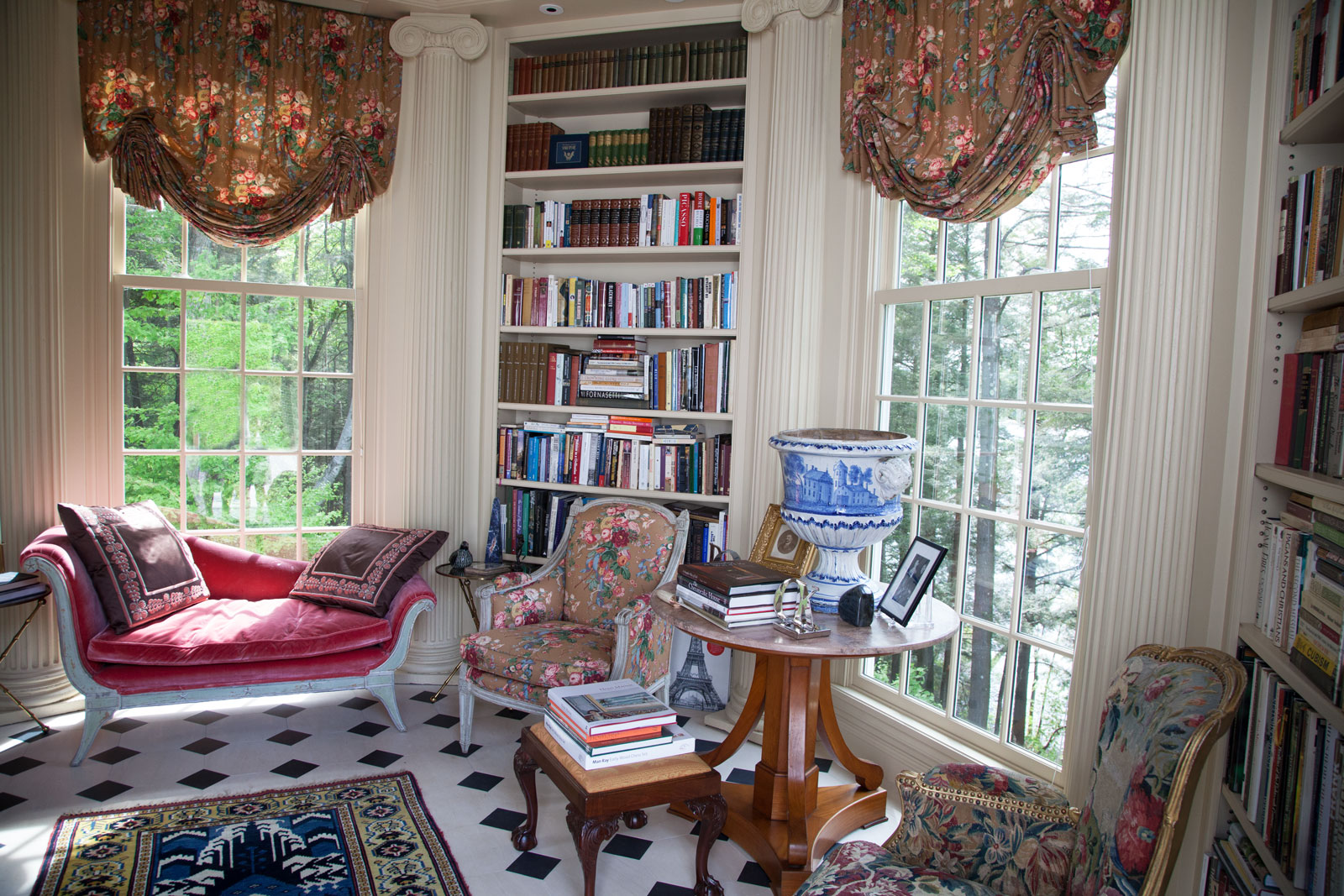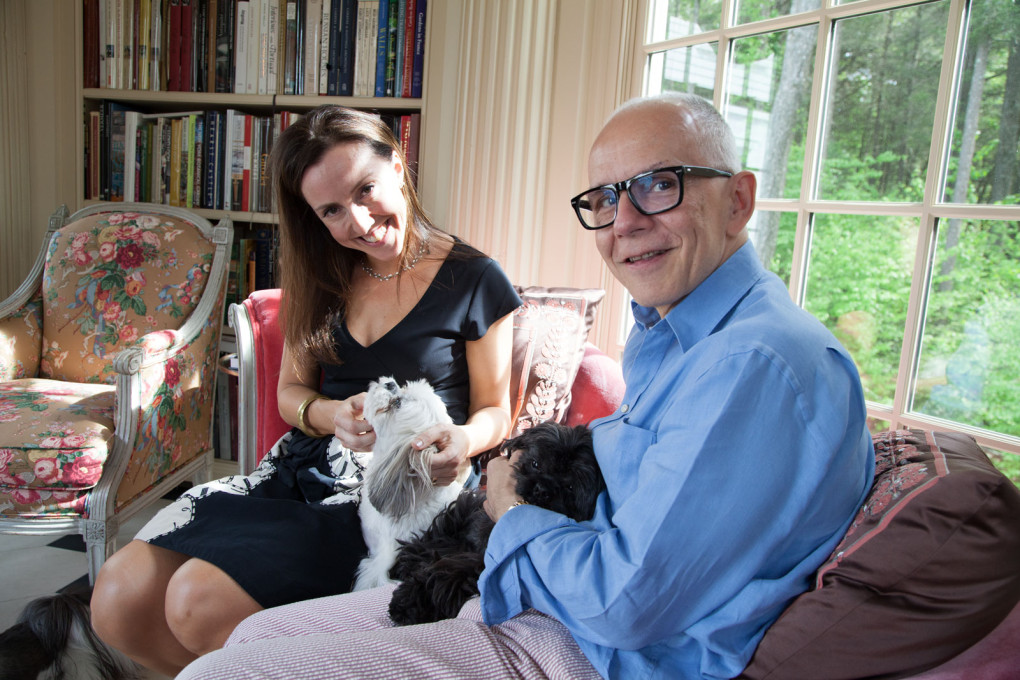 Robert Couturier may be on the "AD100", Architectural Digest's list of 100 top architects and designers in the world, but in Unlocking Litchfield's opinion, he's on our top most genuine and classy list.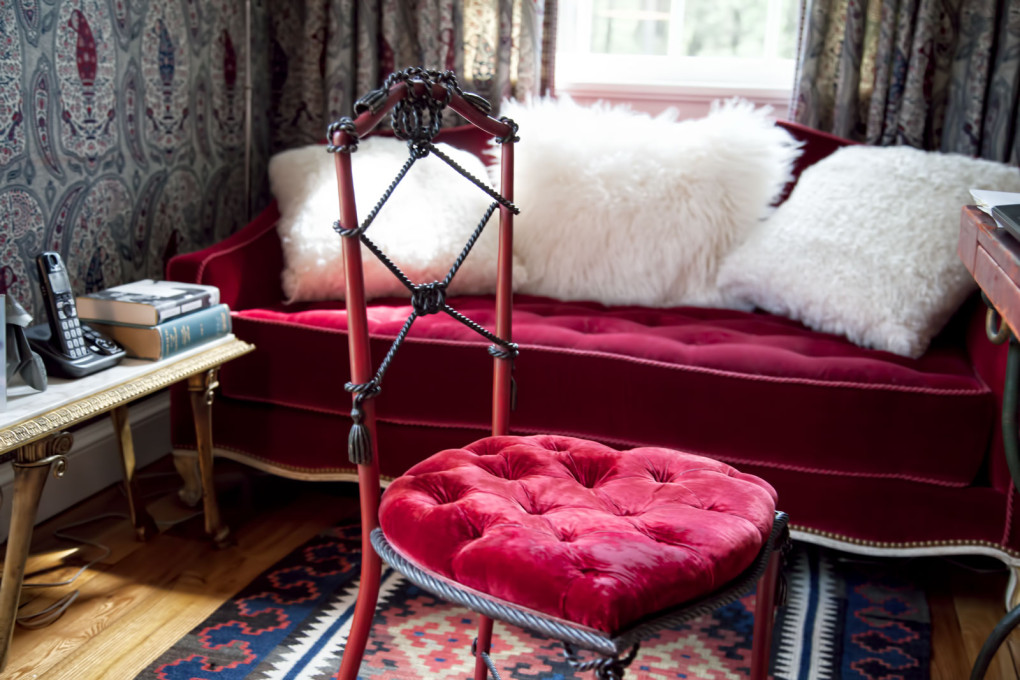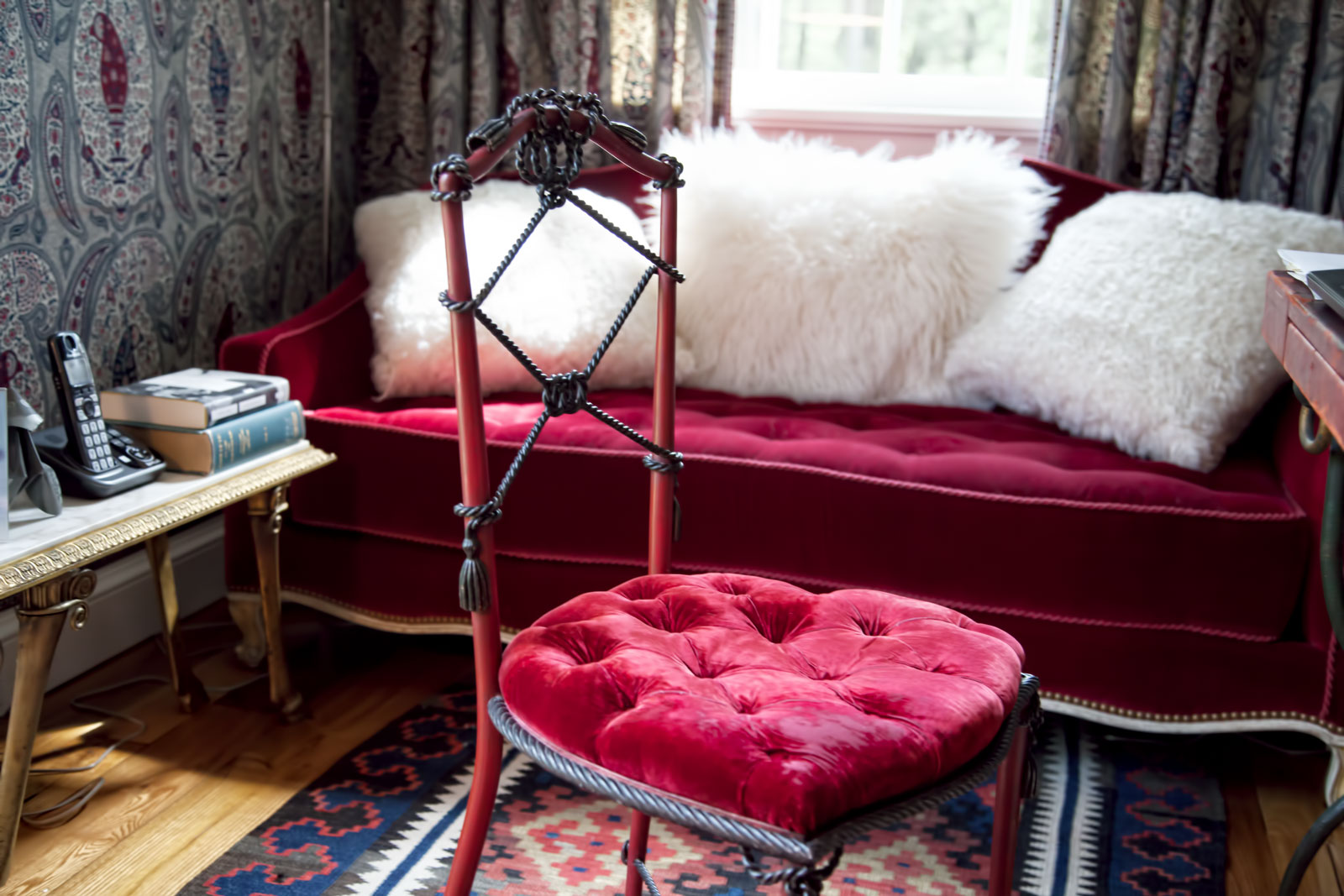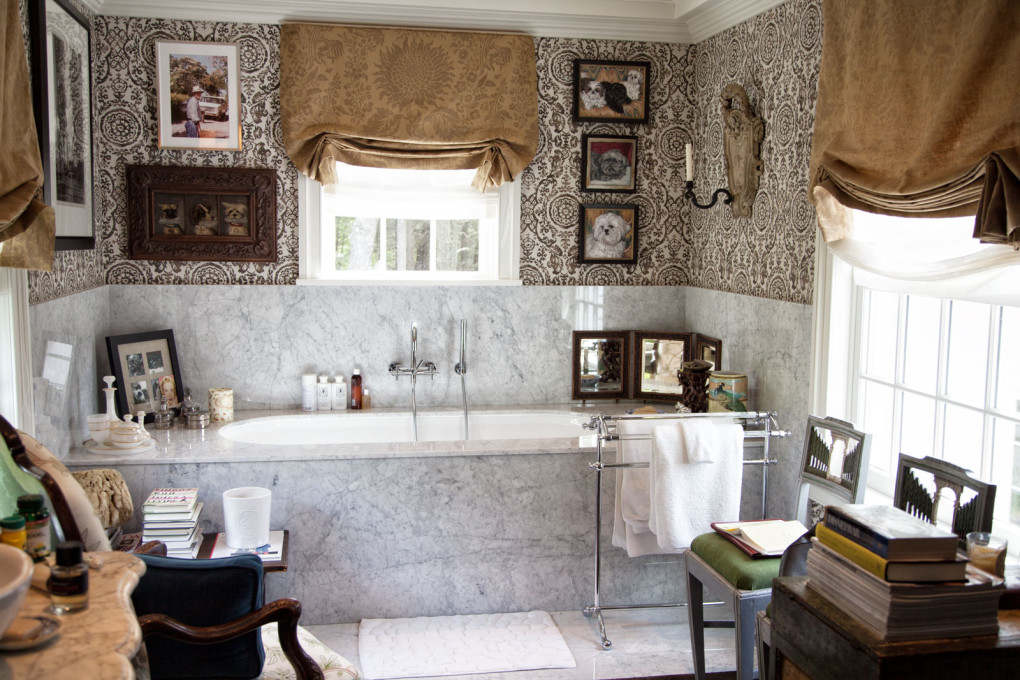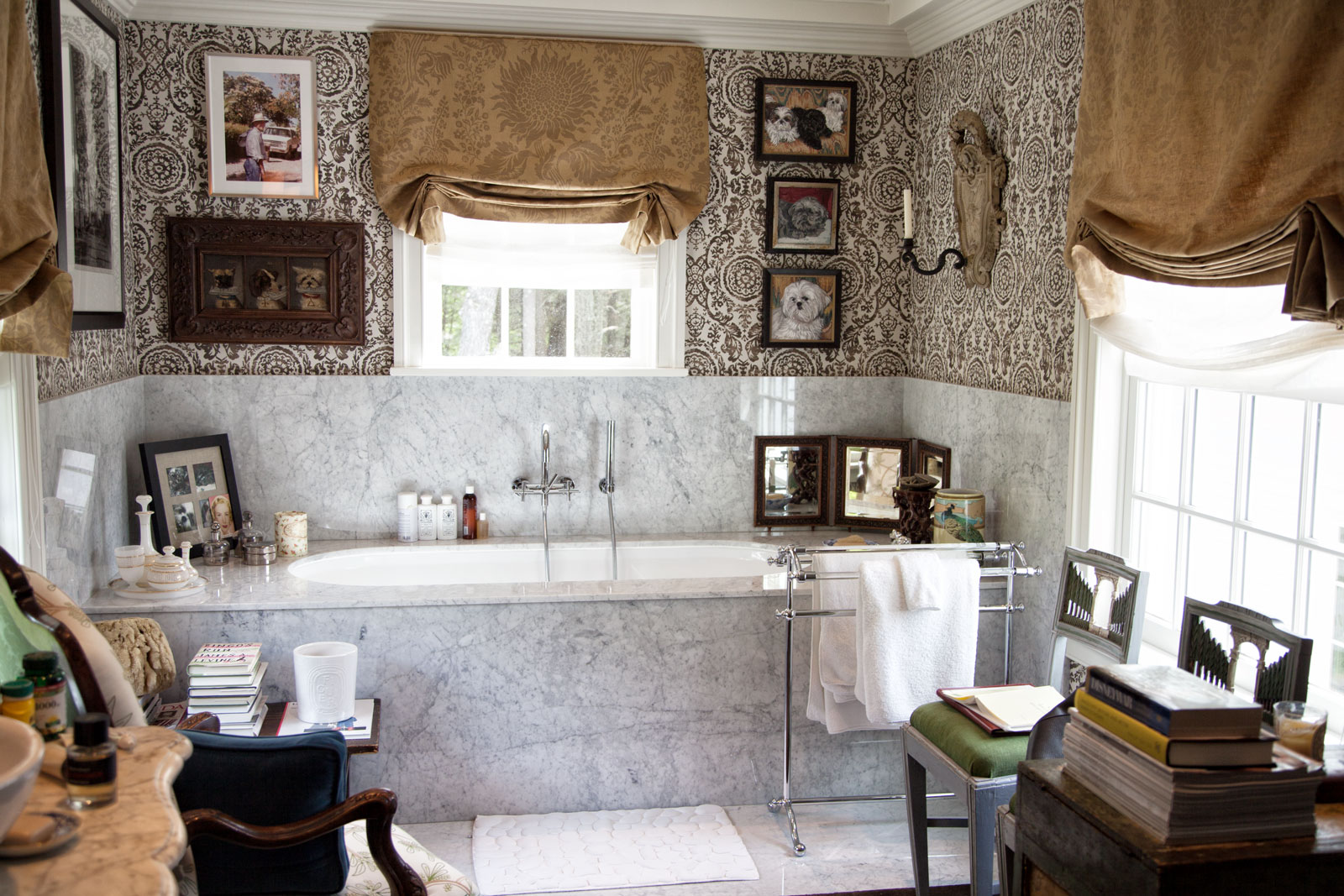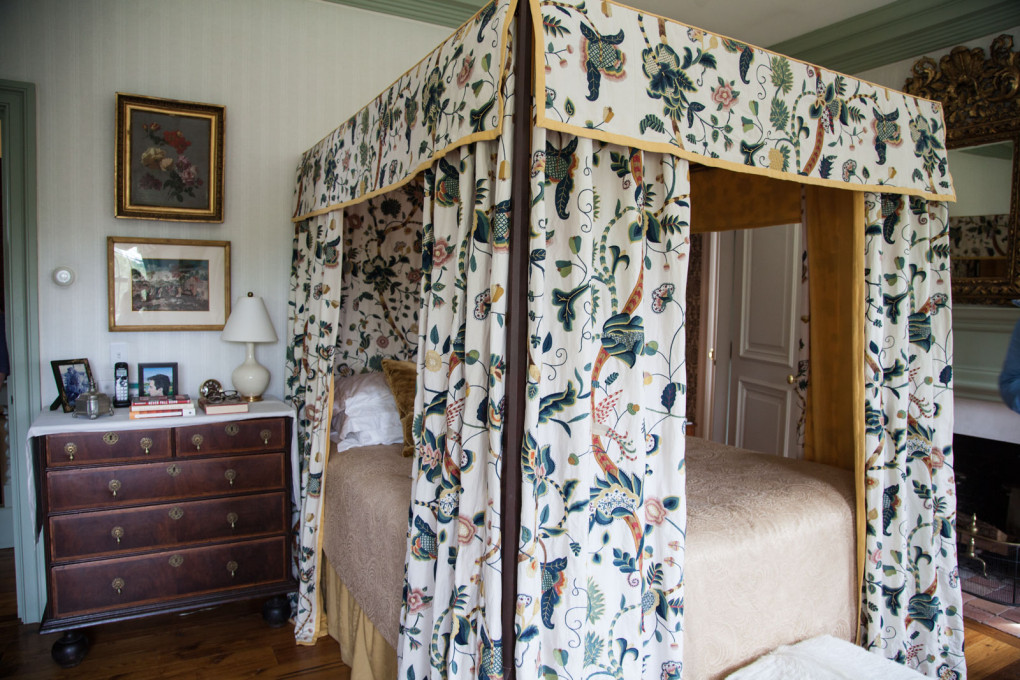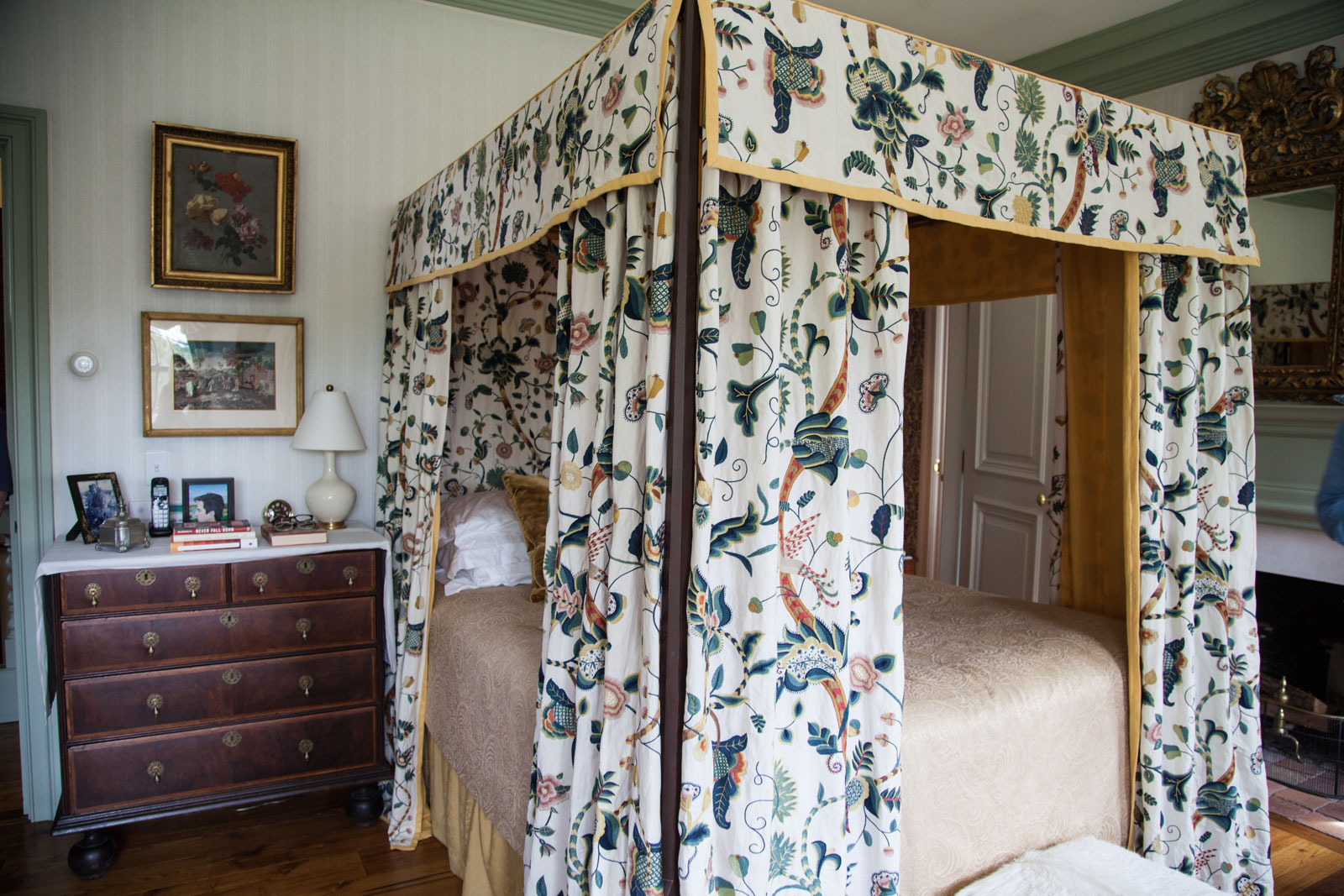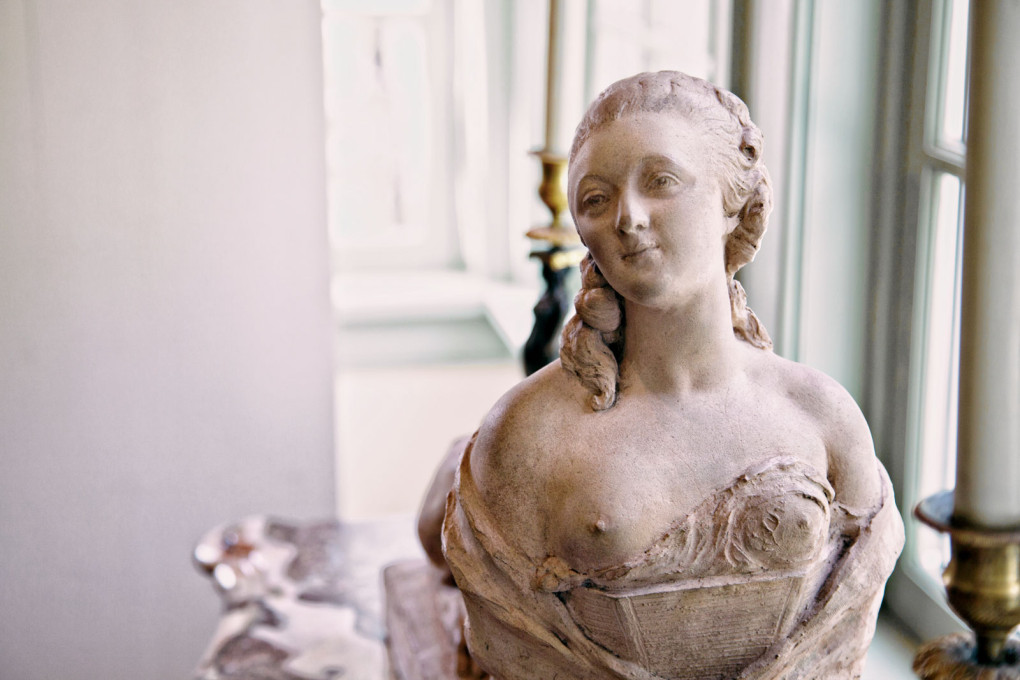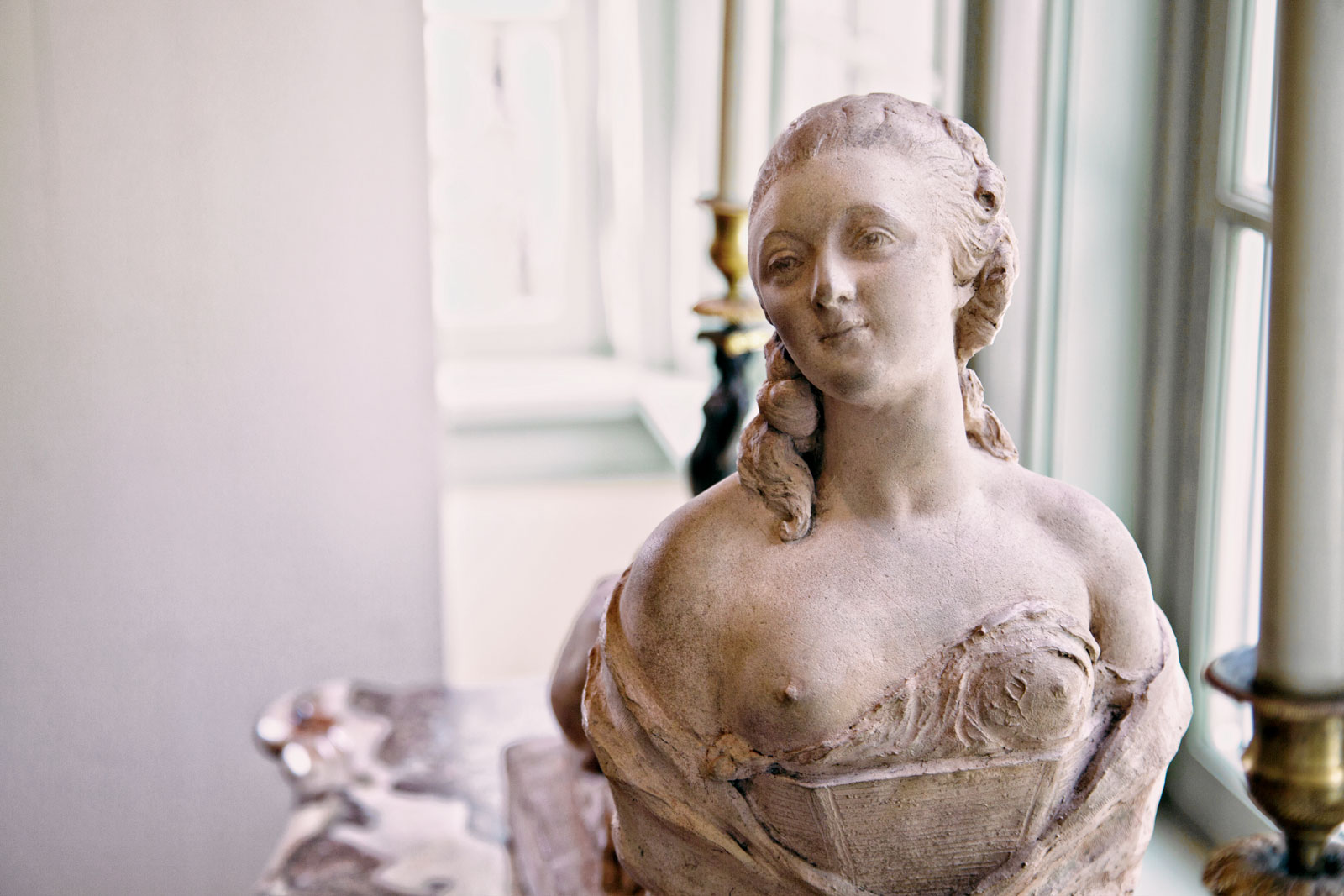 ---
Words: Bev/Photos: Lora/Video: Tim Lenz