What a complete treat it was to be invited to attend this year's MOMIX in the Garden.
To see MOMIX perform is always sure to be an incredible experience, but to see MOMIX perform privately for a small group of about 200 or so attendees – well, it was one of those never to be forgotten evenings! The half-hour performance (a selection of dances from their varied shows) took place at the home of Kristin & Grant Mudge in Norfolk. The evening would benefit the Susan B. Anthony project based in Torrington.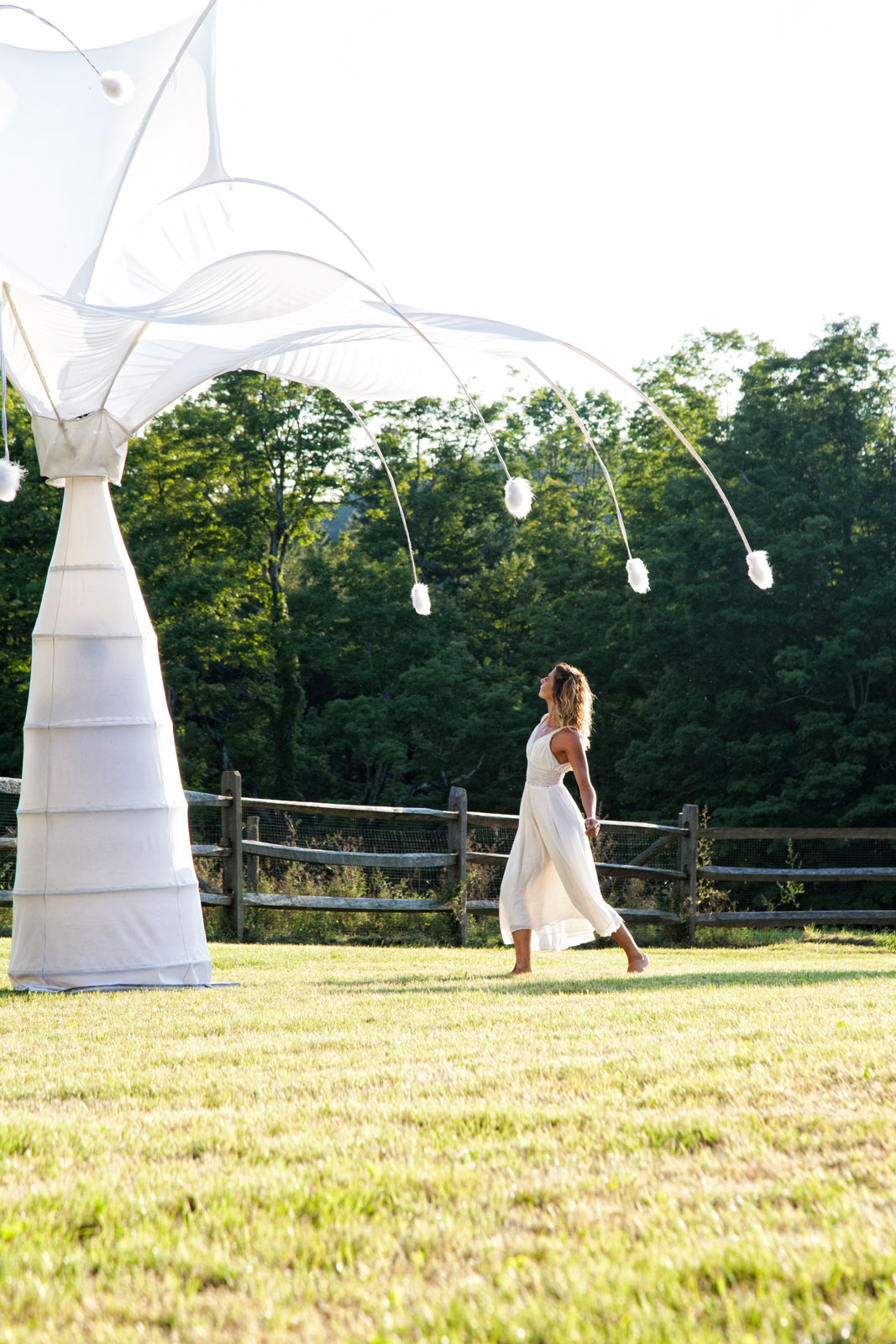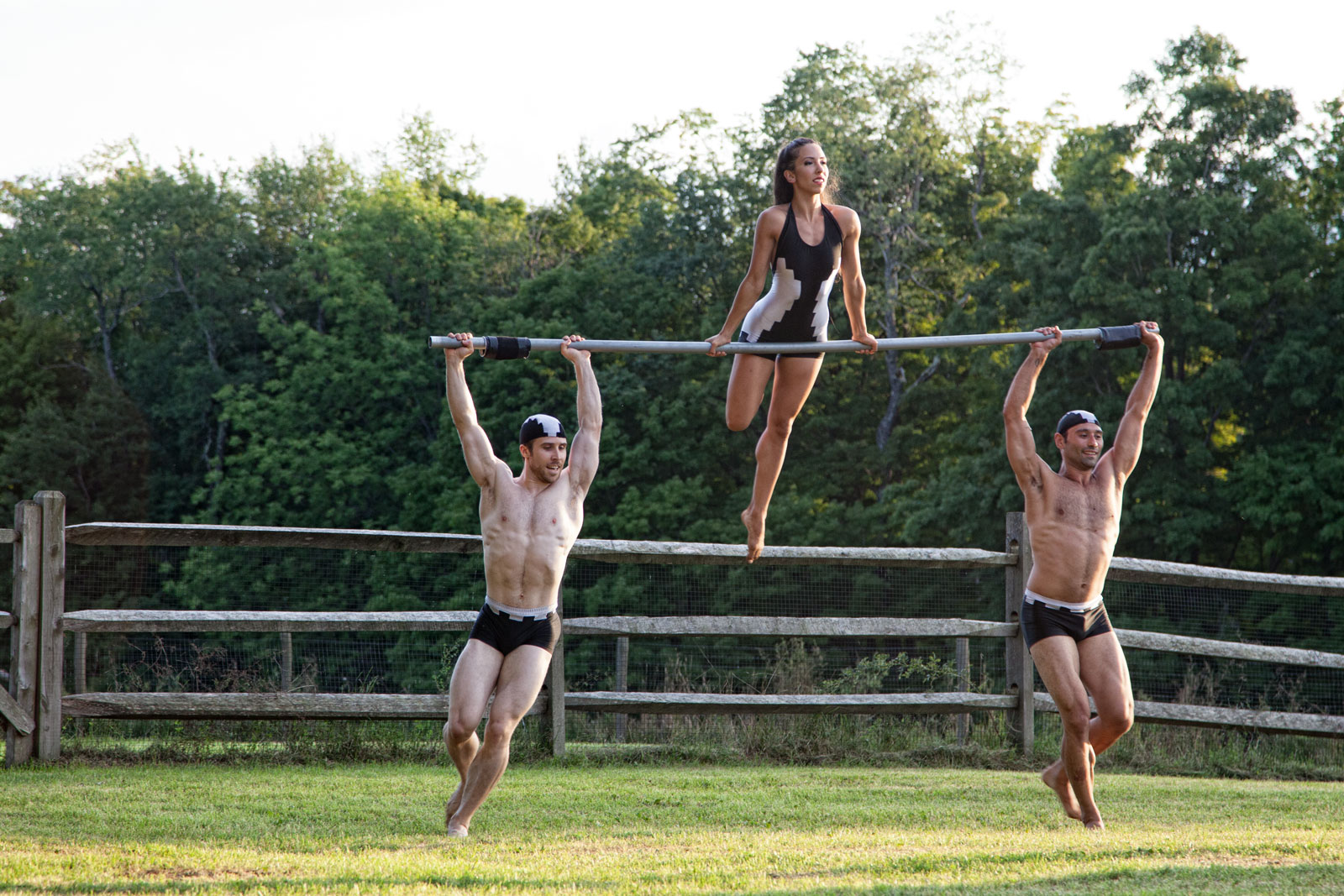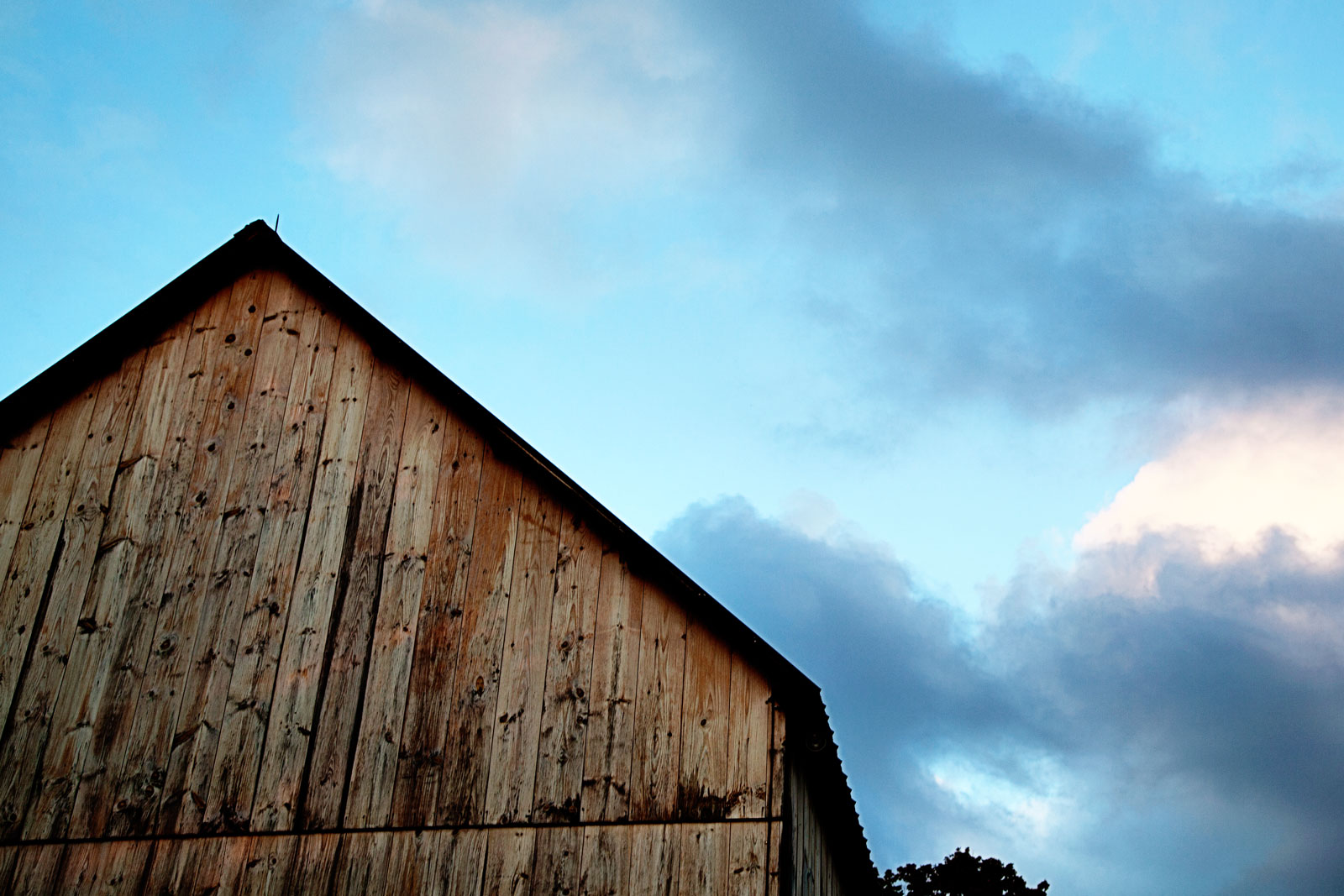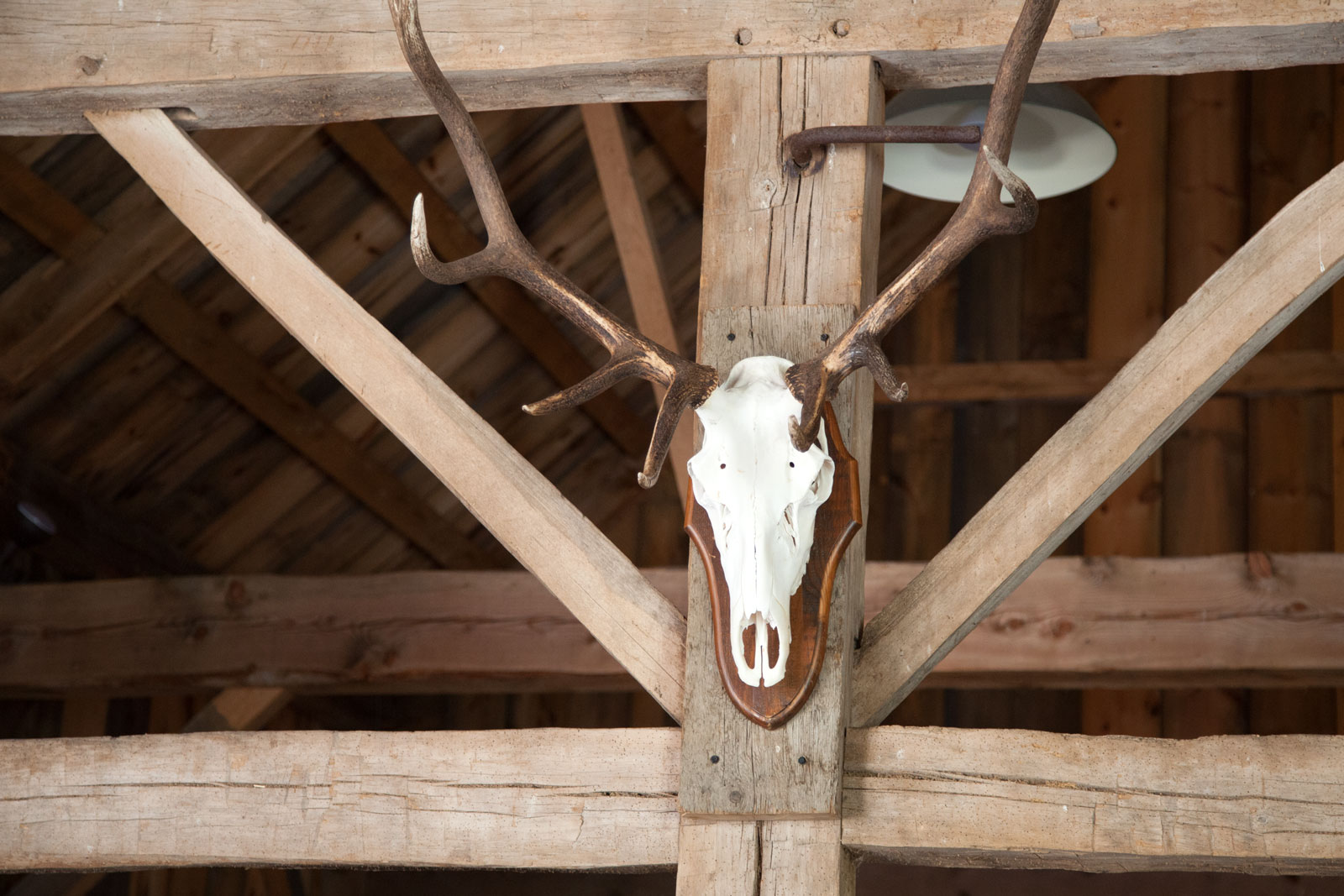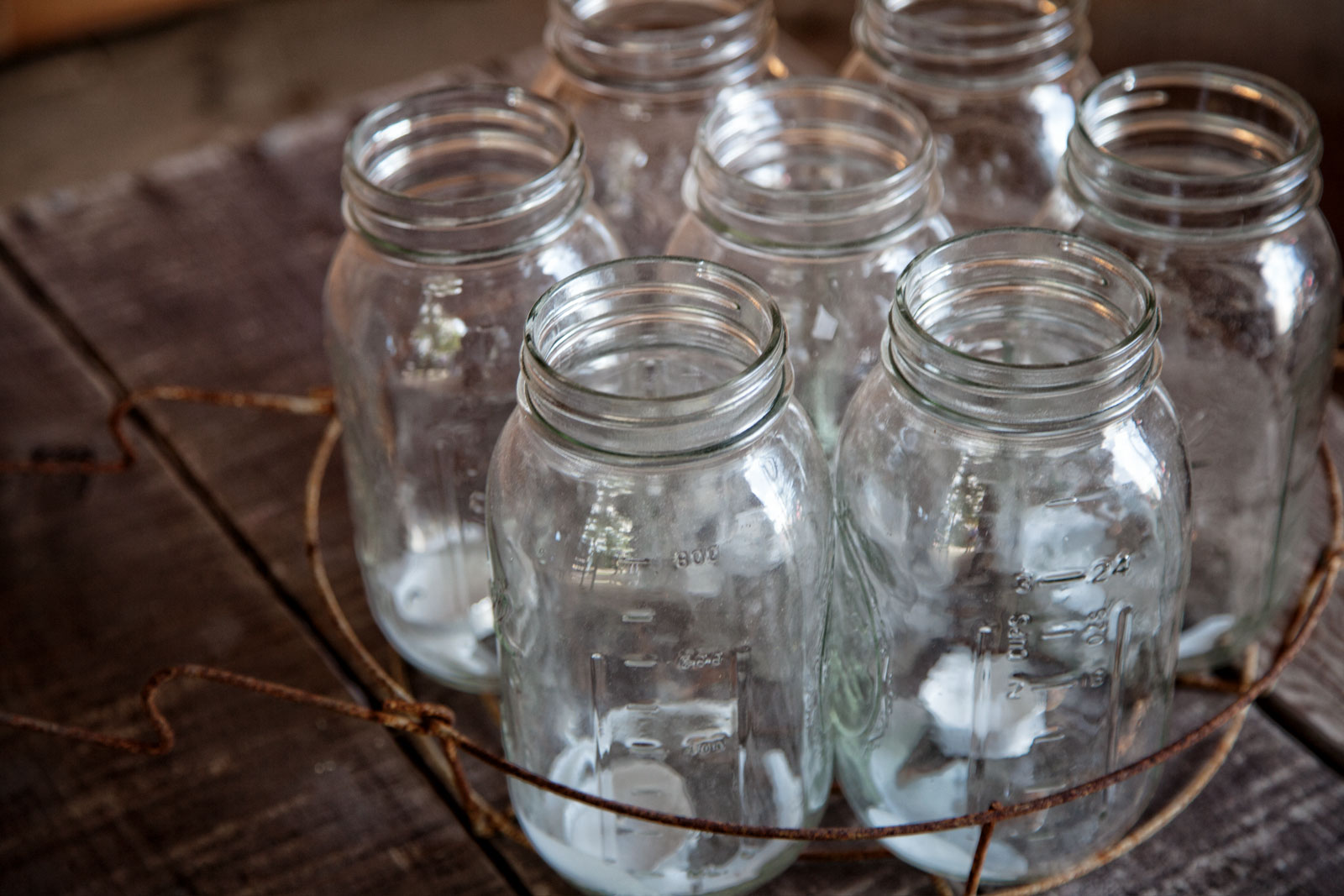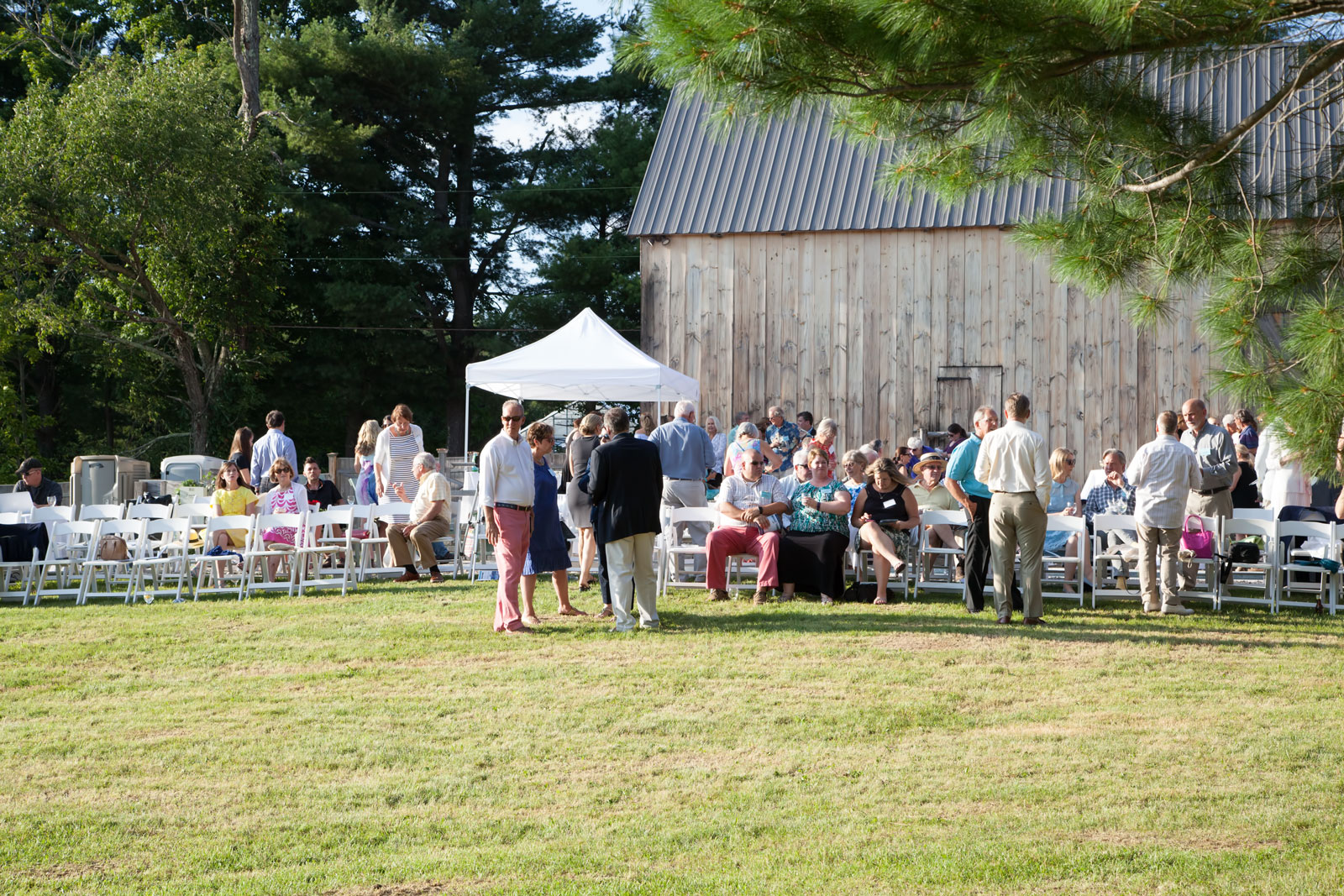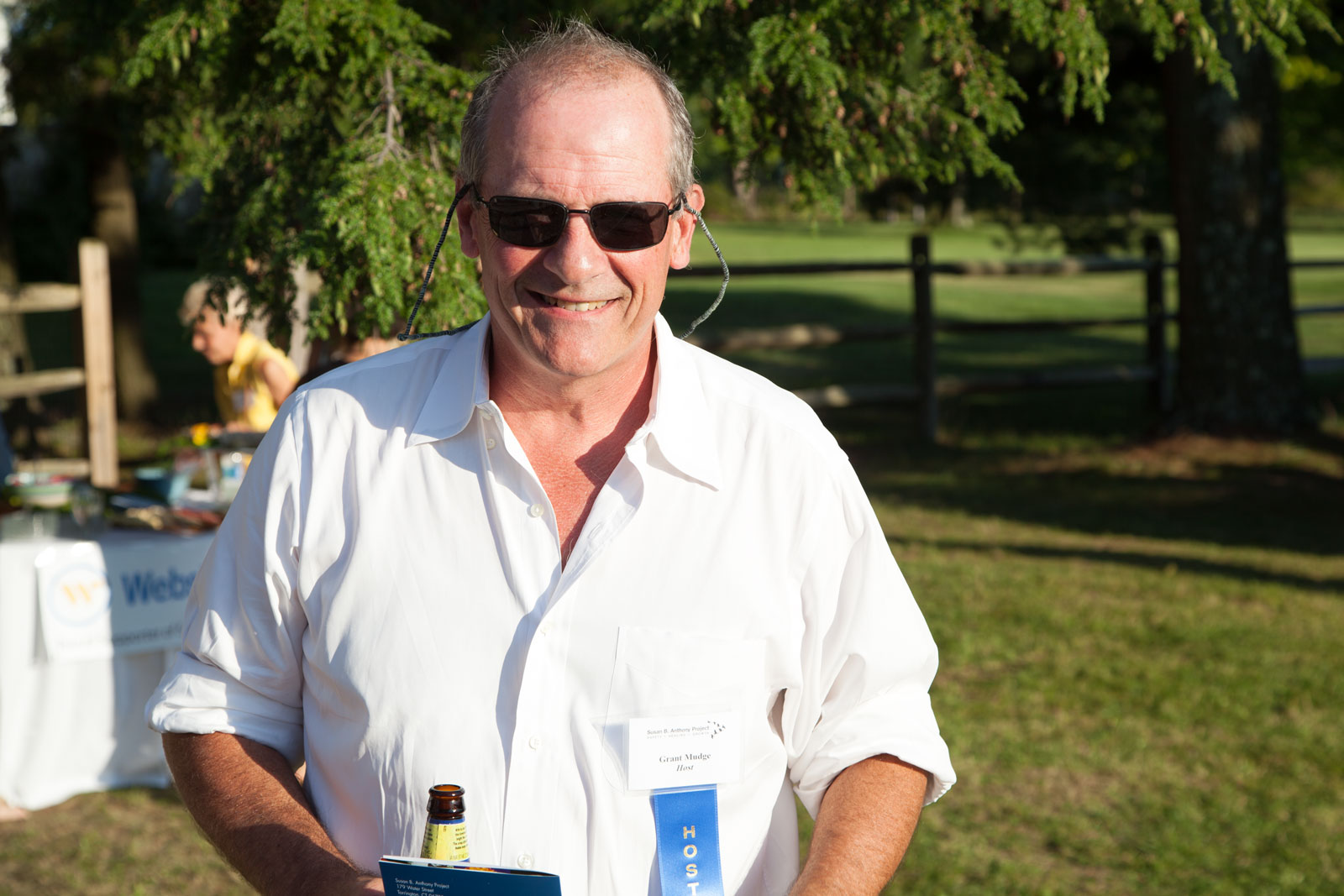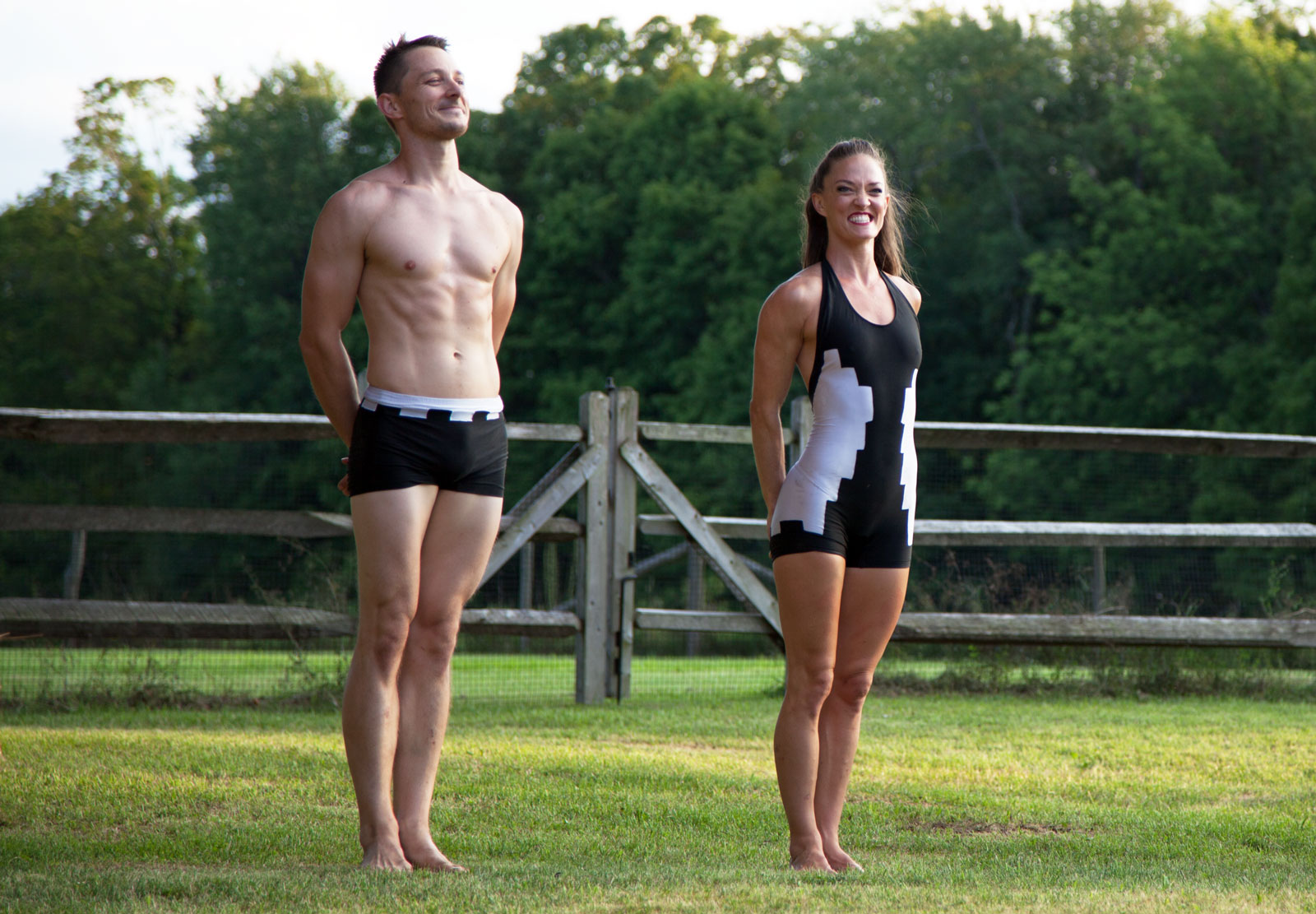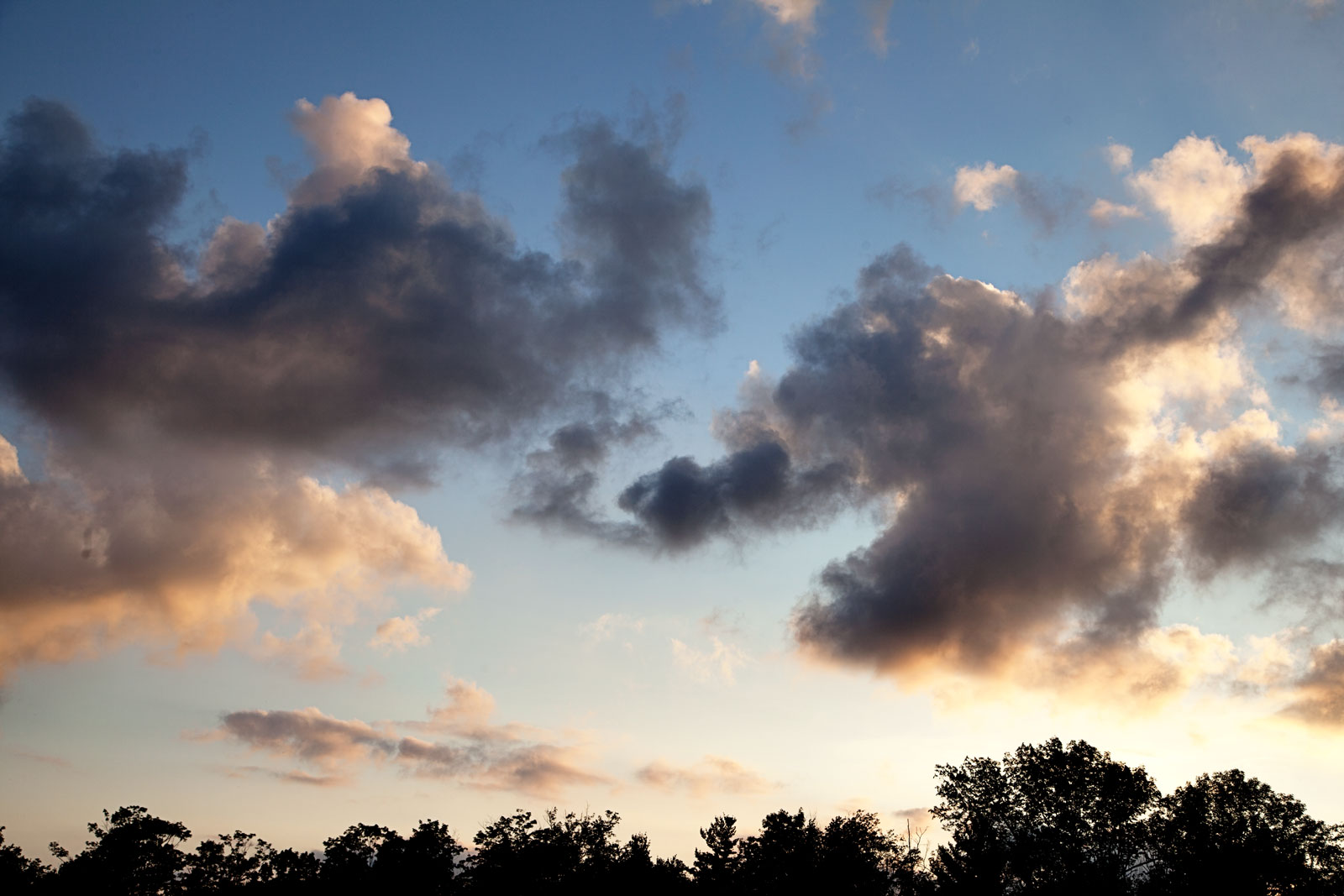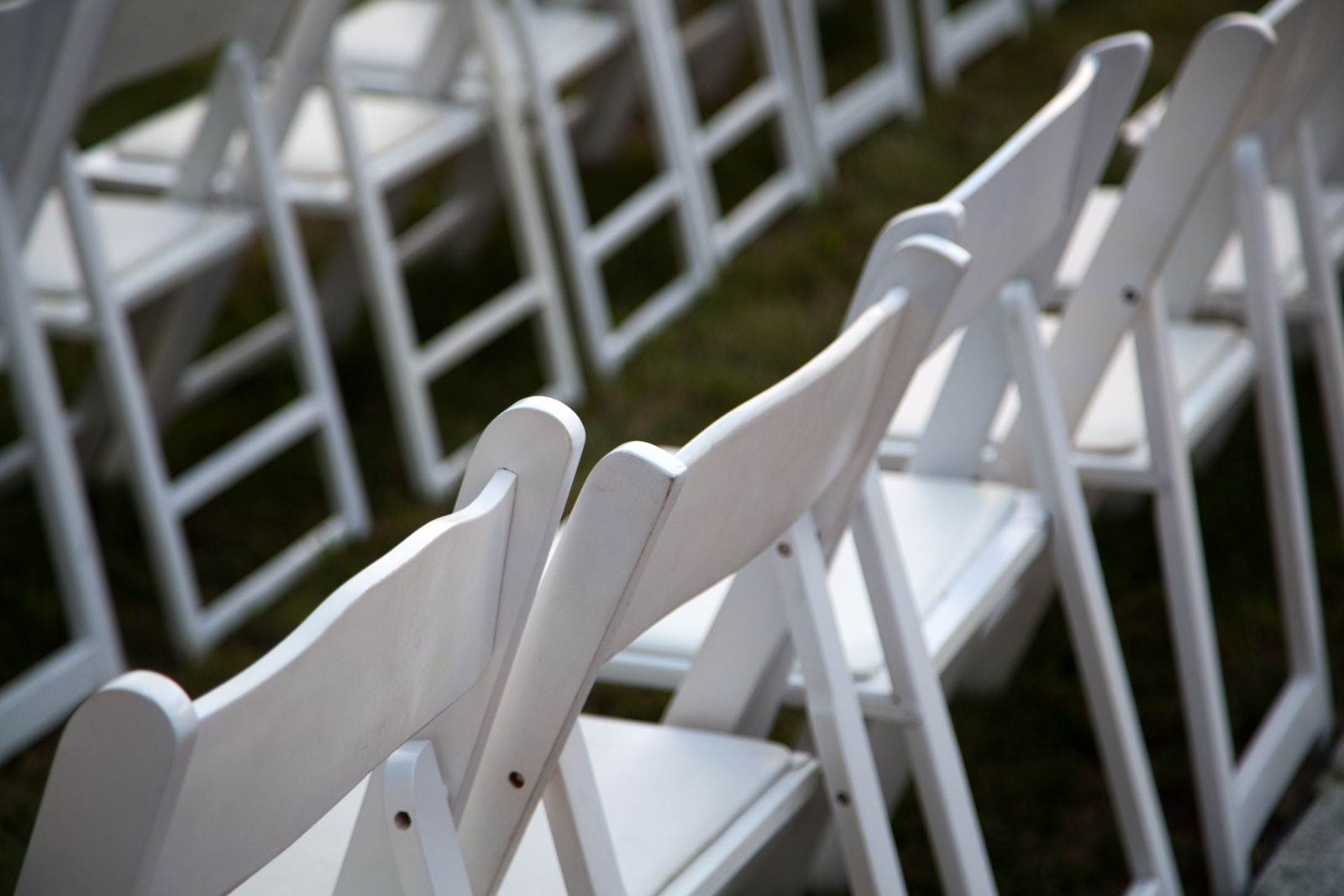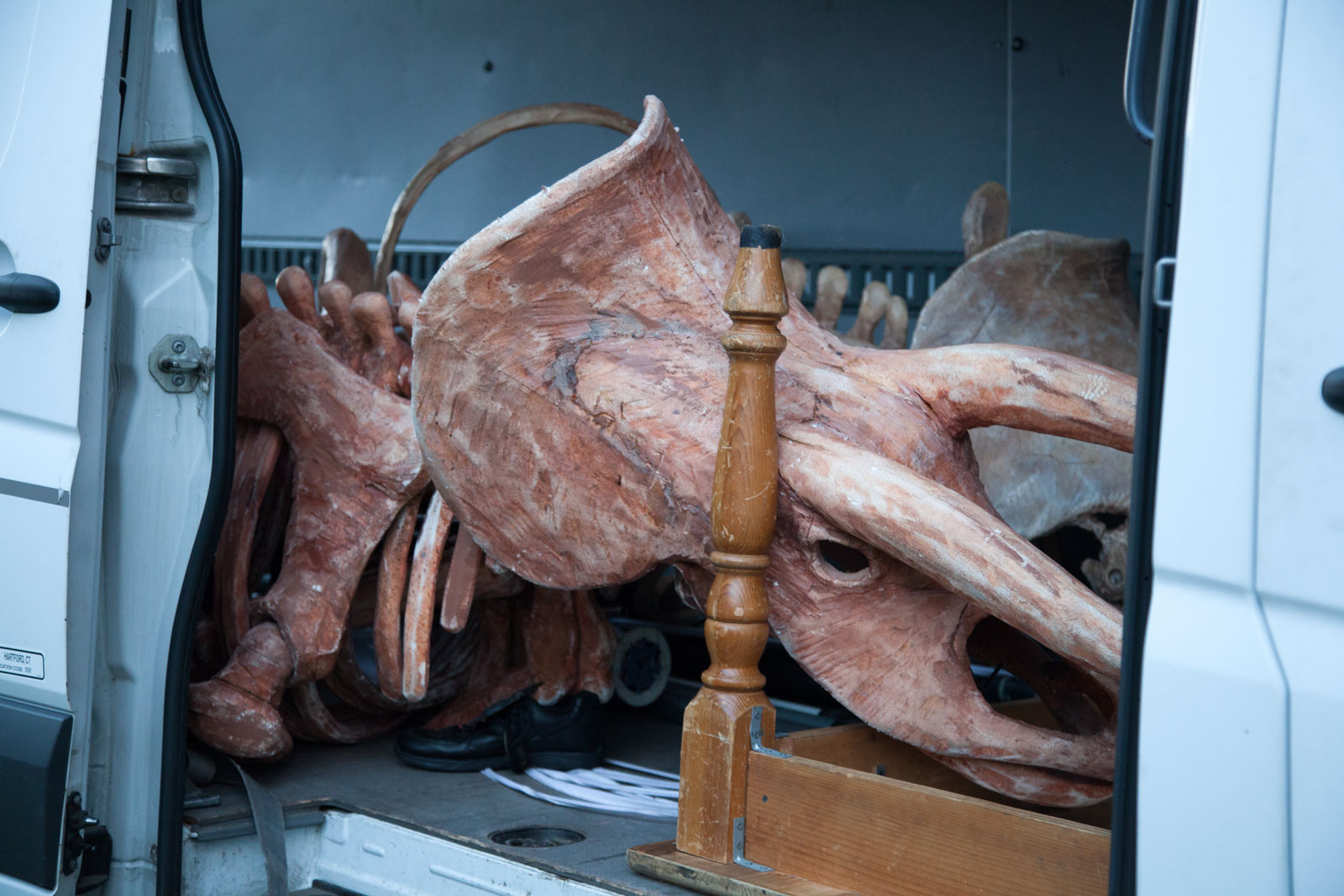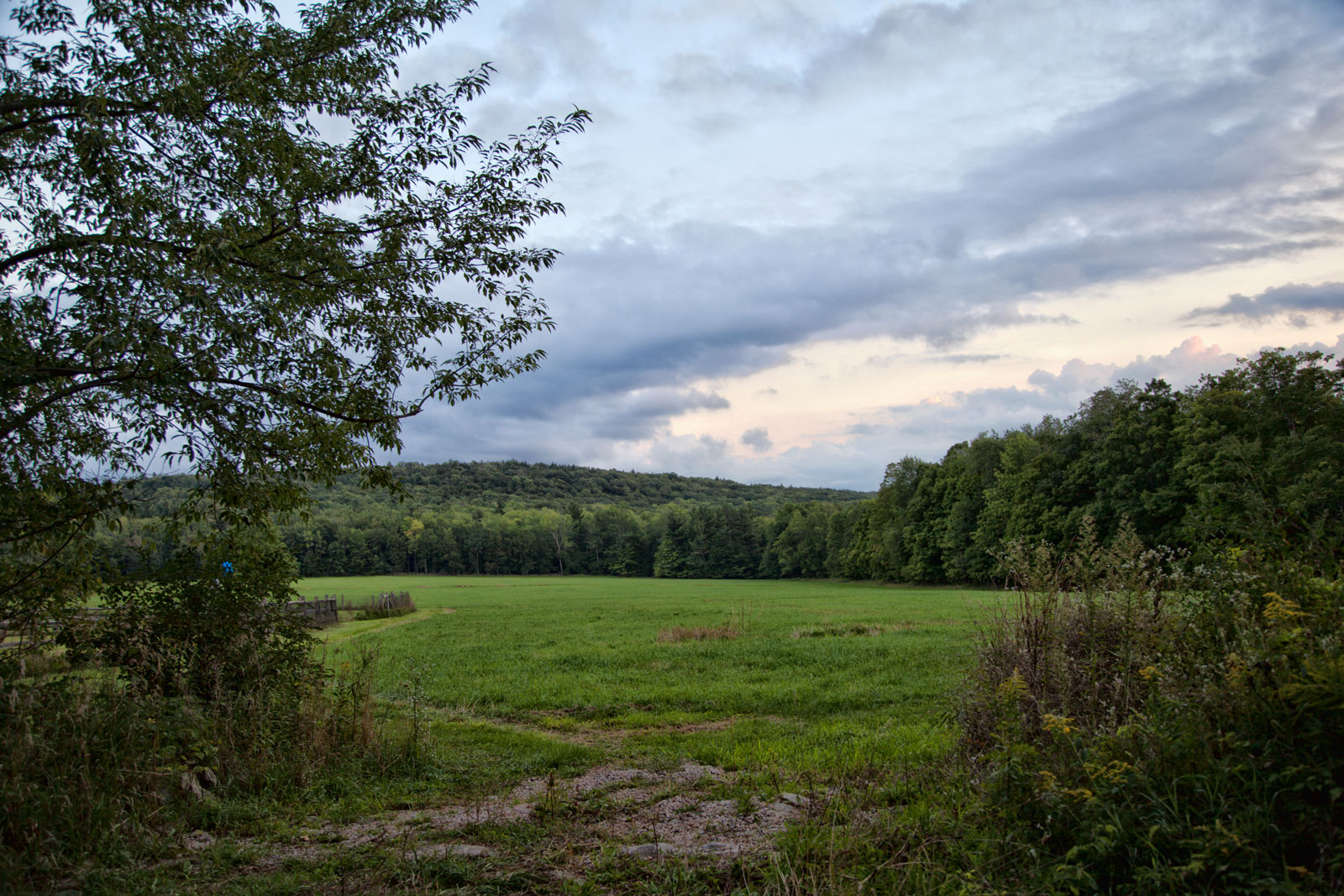 The Scene…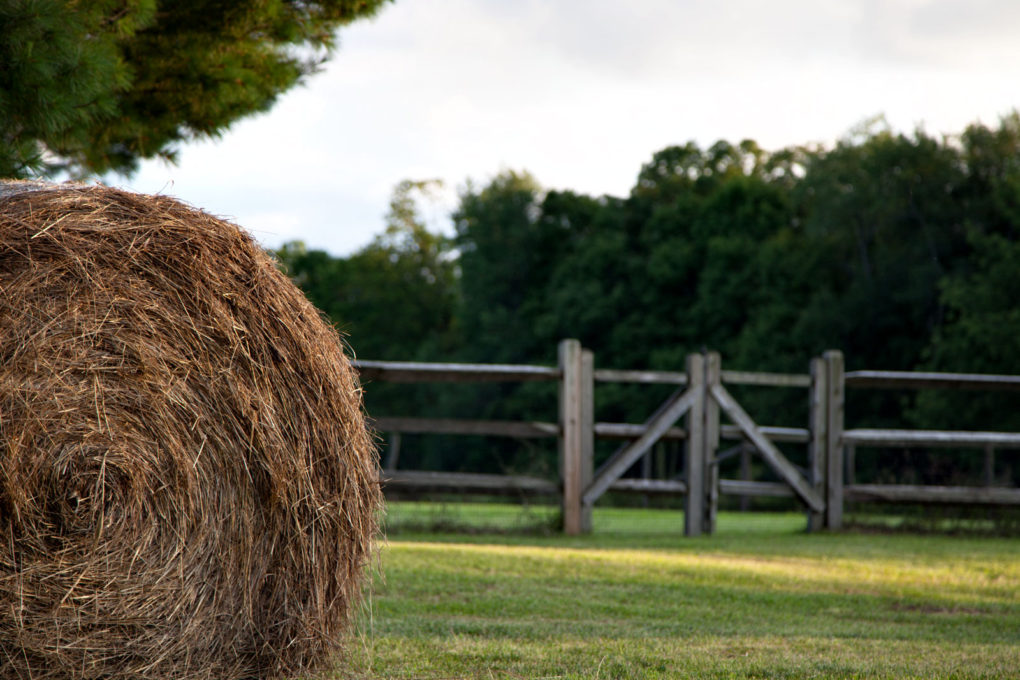 The scene: A hilltop in Norfolk, rolling fields, lofty barns, split-rail fences, blue sky, and a warm evening sun. It couldn't have been more perfect.
Guests enjoyed cocktails and hors d'oeuvres before the show began.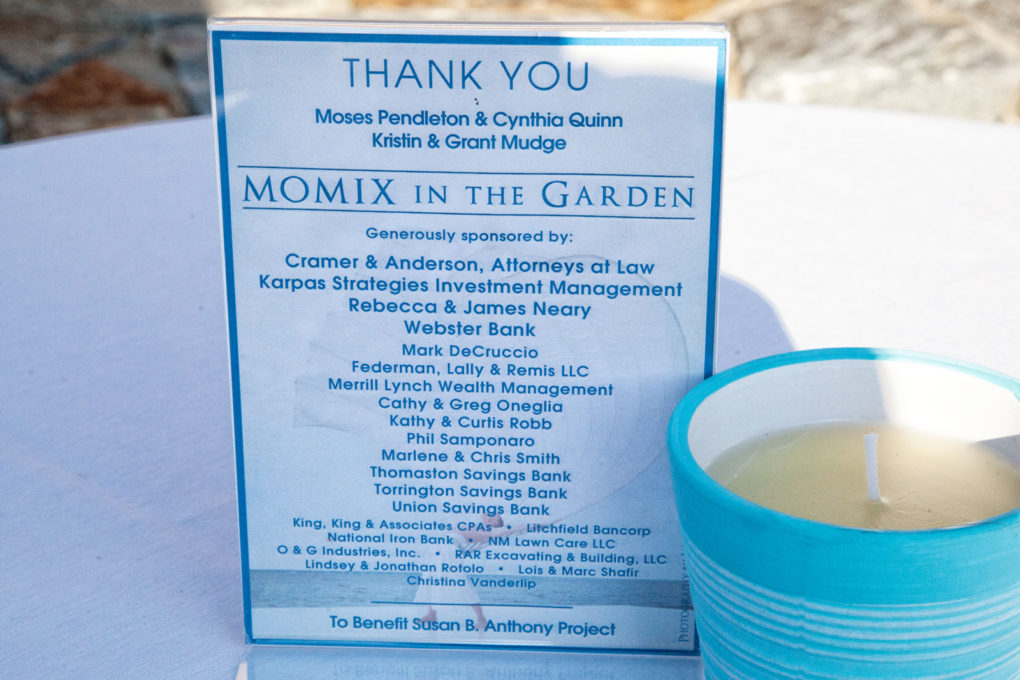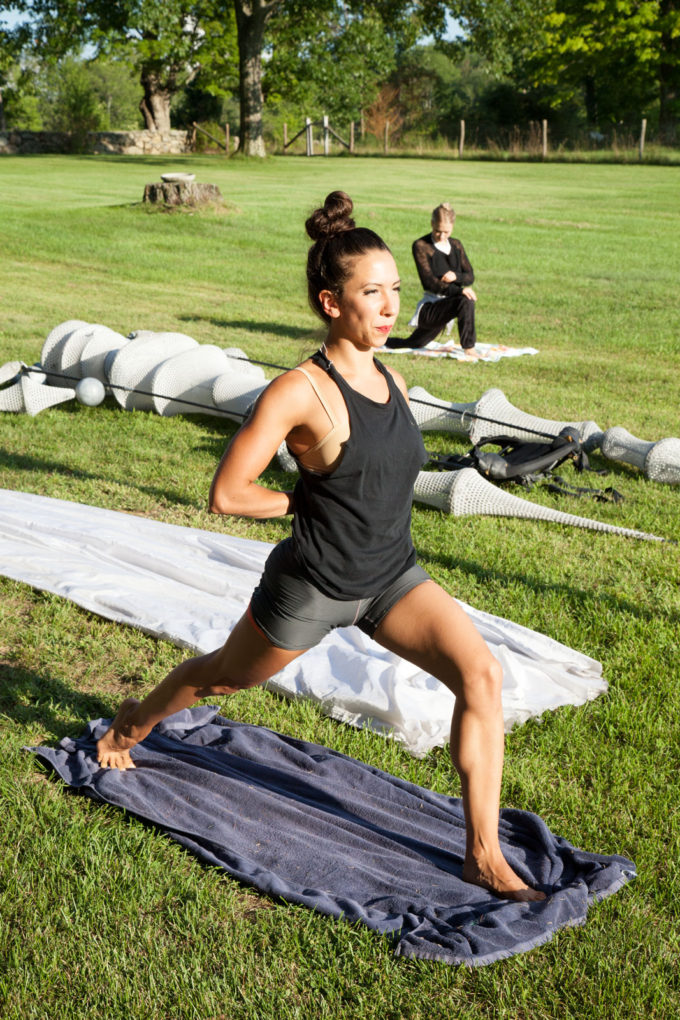 The amazing dancers were just hanging out in the field beforehand, stretching it out, letting us mere mortals observe their pre-performance rituals!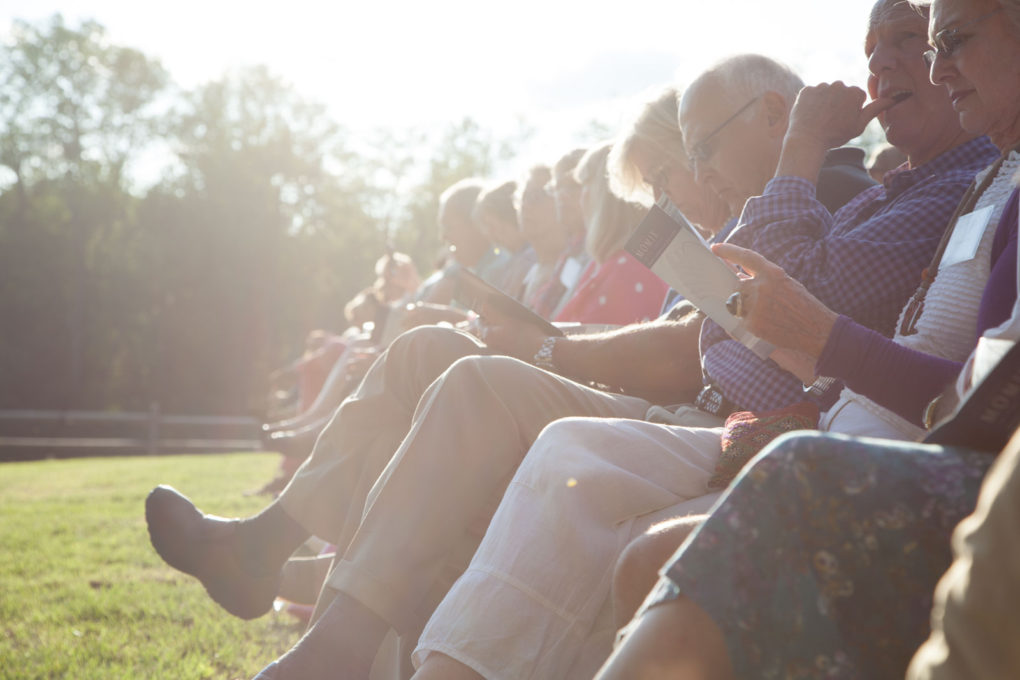 With the sun lowering to just the right point in the sky, introductions and acknowledgments were made, then it was time! Anticipation was high up there on the scale…and MOMIX did not disappoint.
Dancer-illusionists
MOMIX is a company of dancer-illusionists. They use the human body, props, light, and shadow to create the most amazing dances you can imagine. You can't help but make up your own story for each unique routine. Case in point – the first piece. White circus tent-y thing (not the official name I'm sure). Enjoy a few more photos of the various dances…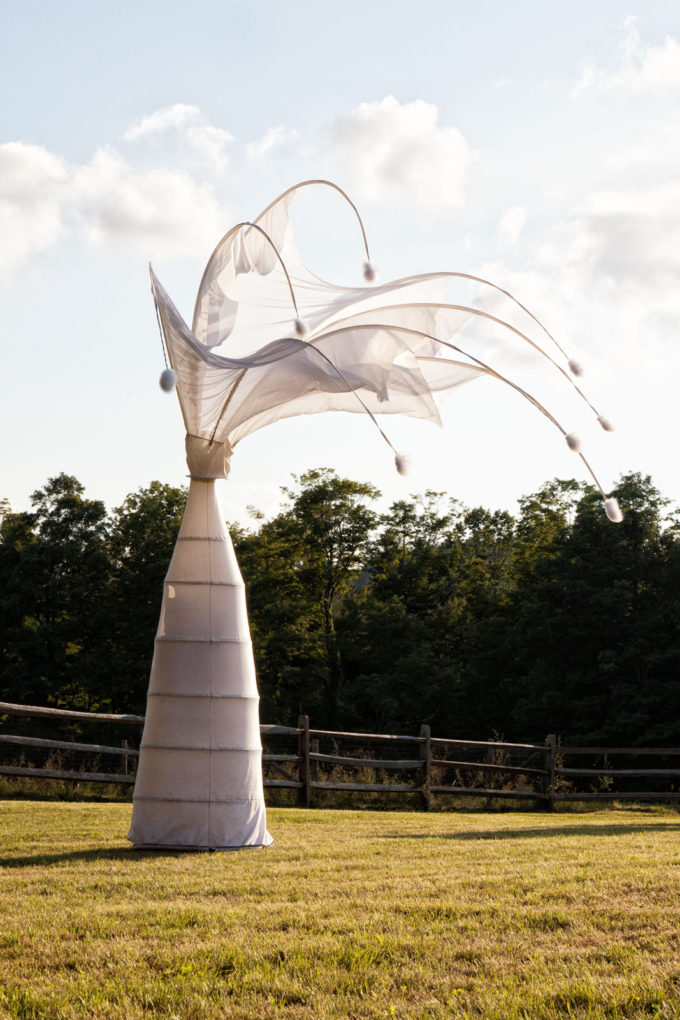 Way to capture the audience's attention, white tent-y thing!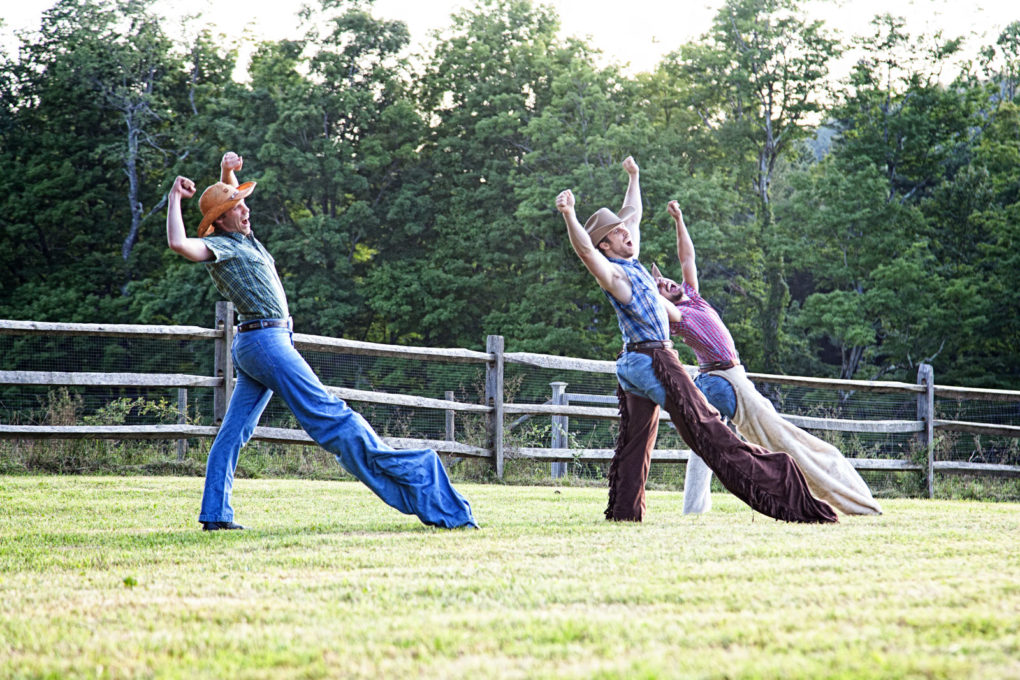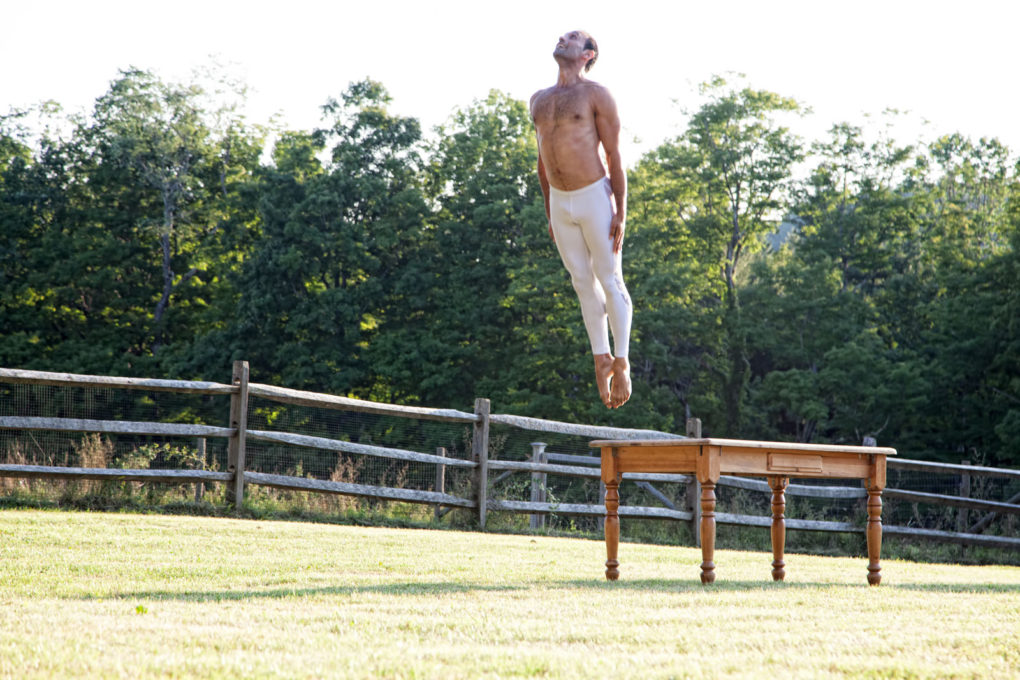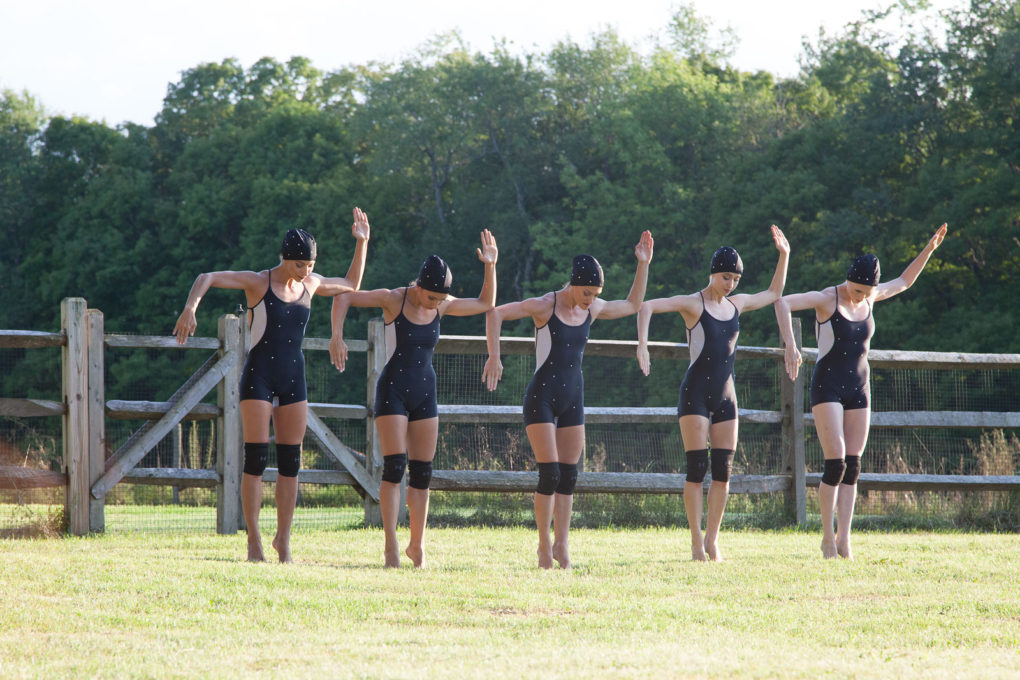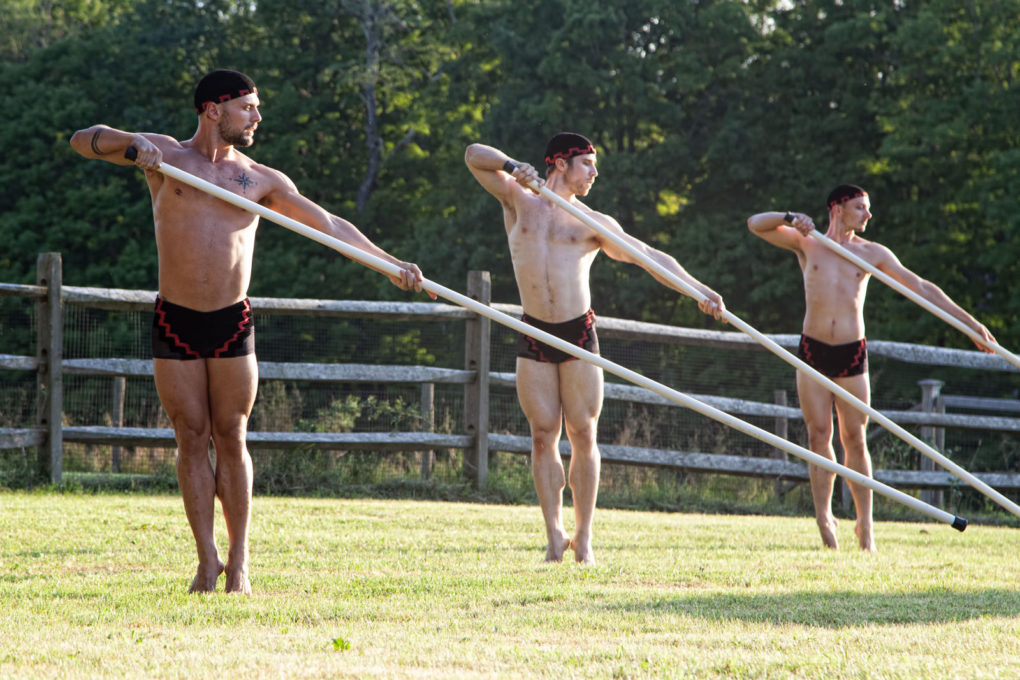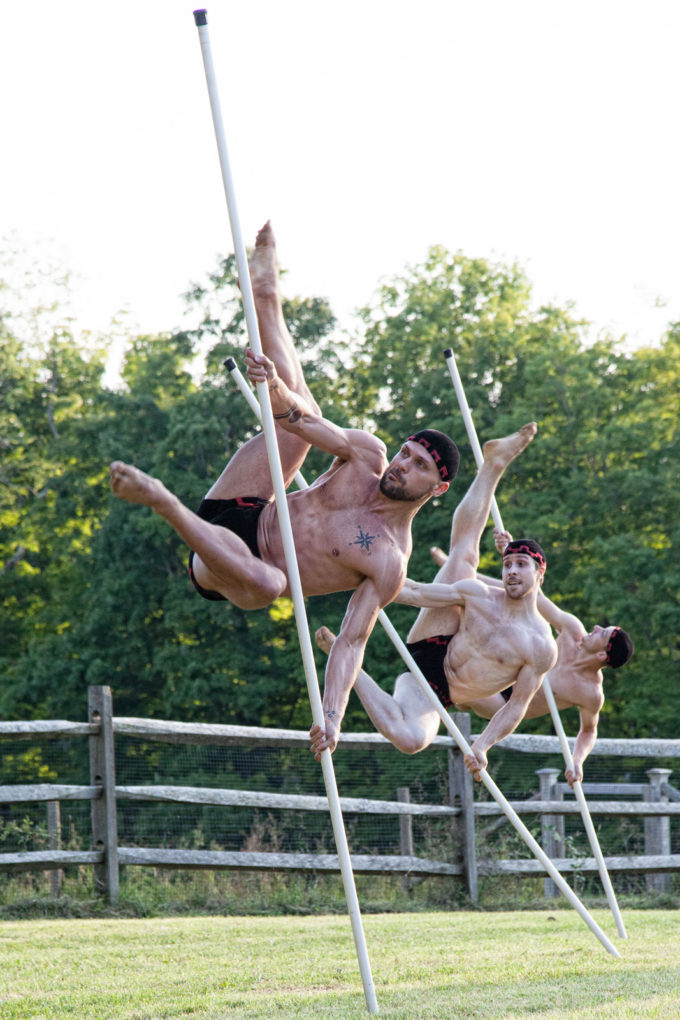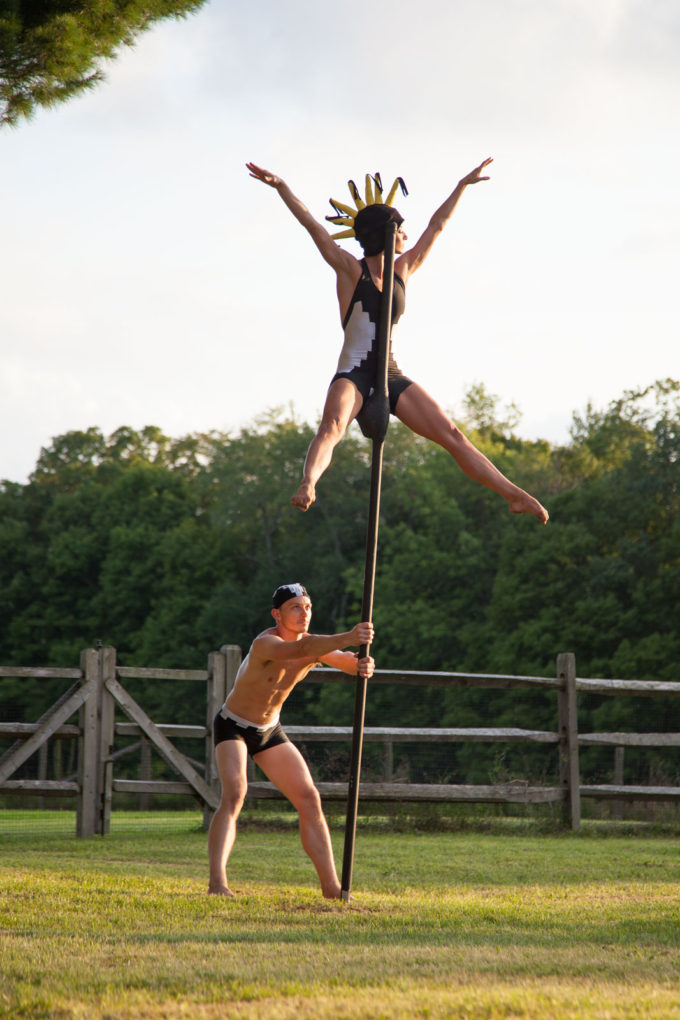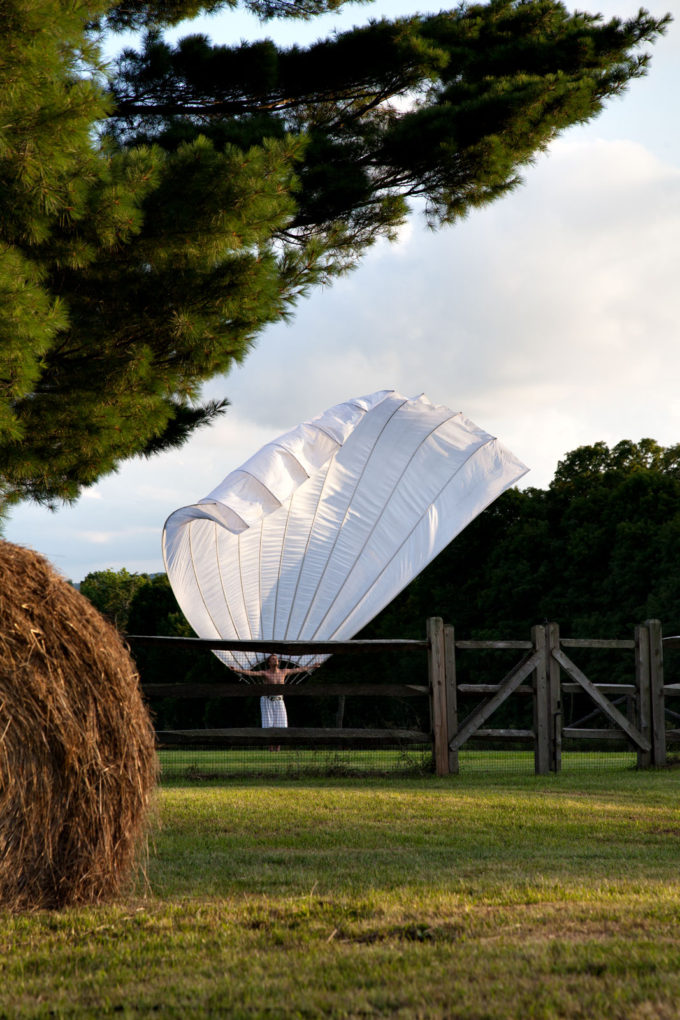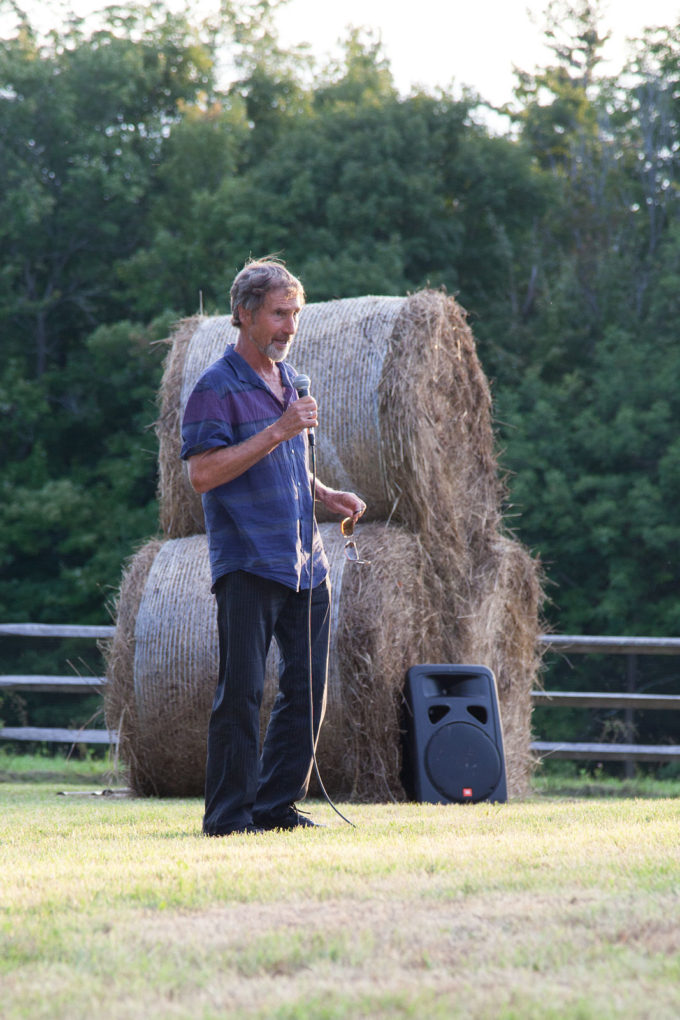 Moses Pendleton, Artistic Director, answers questions posed by the audience after the performance.
Spectacular sunsets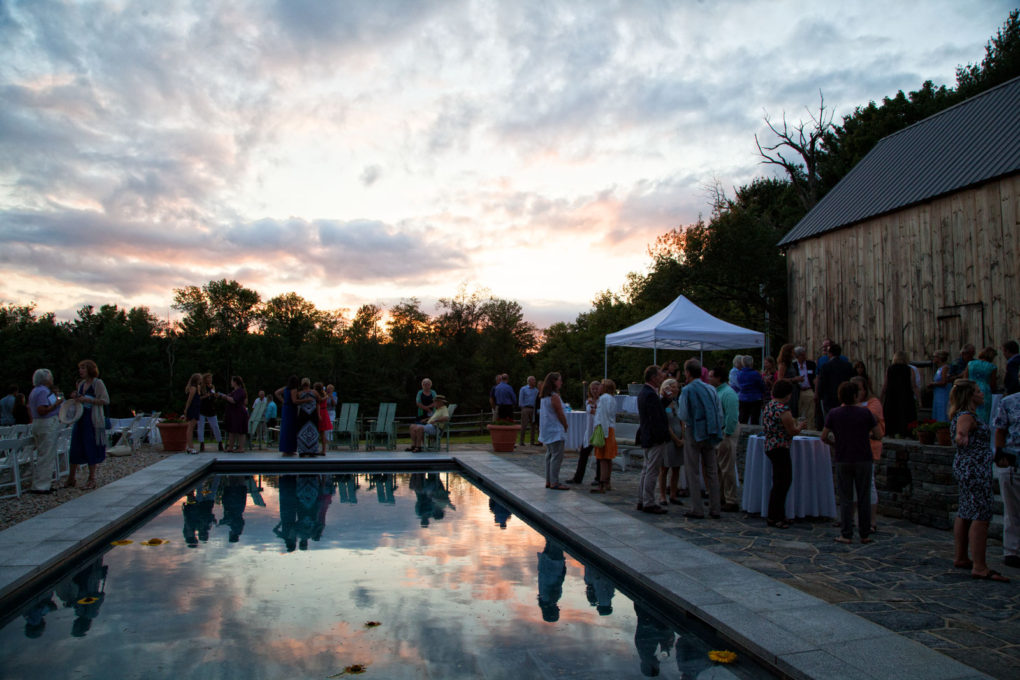 The sky trying to steal MOMIX's thunder. Almost sunset, almost.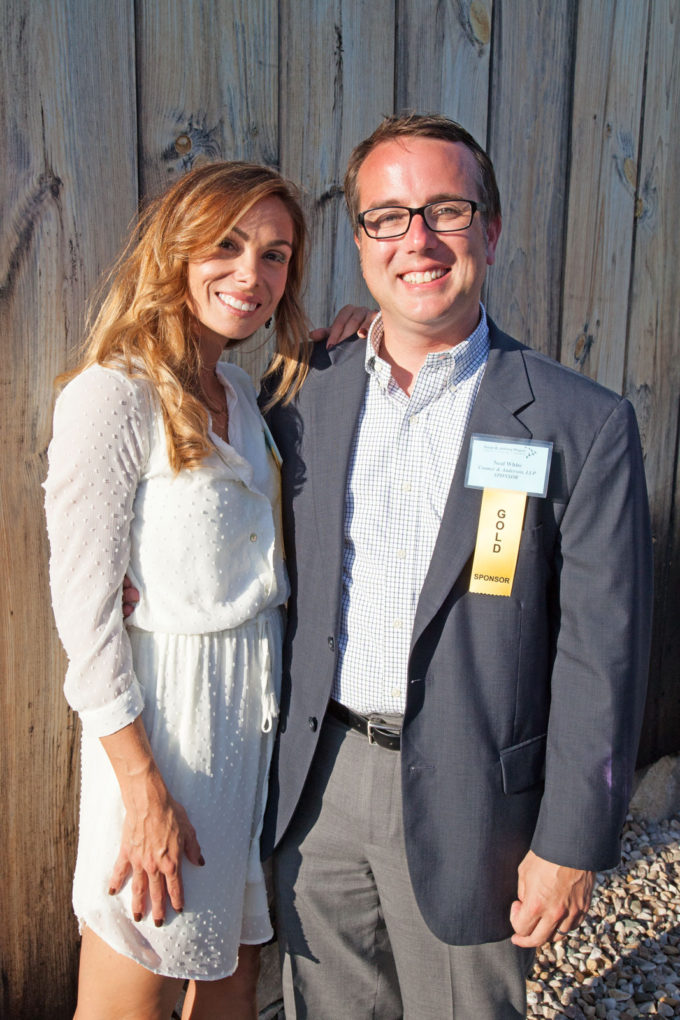 Here are Neal and Gina White. Neal is a partner at Cramer and Anderson and a Gold Sponsor for the evening's event.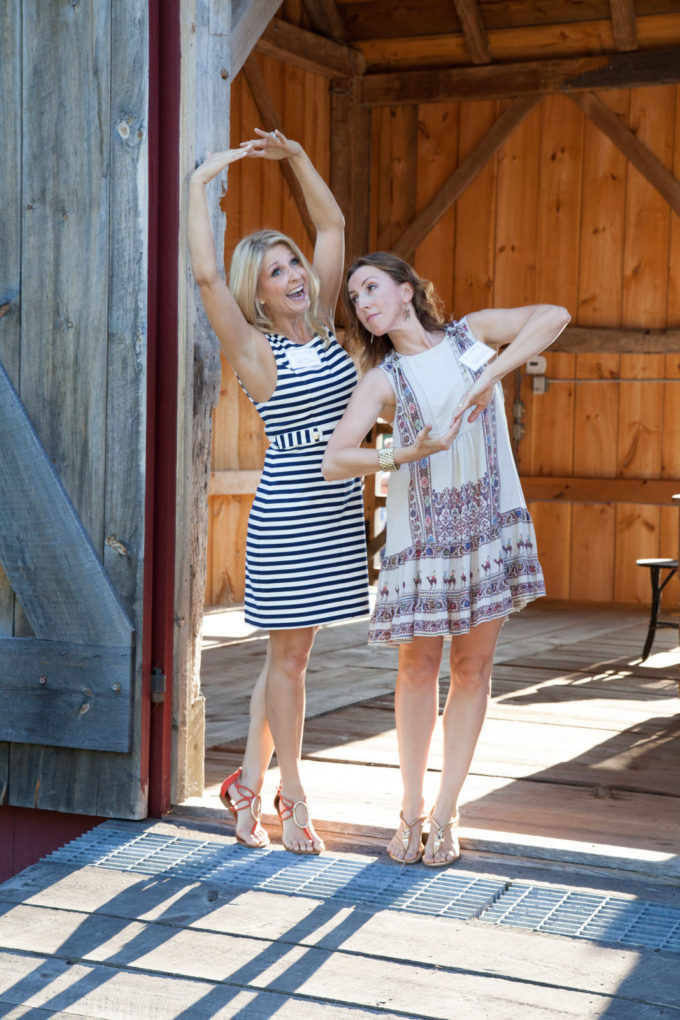 Inspired: Us.
---
Susan B. Anthony Project: sbaproject.org 860-489-3798
MOMIX : www.momix.com 860-868-7454
Photos: Lora/Words: Bev
Assistant: Julie Alleyn. Thanks Julie!