The Homestead Madison looks and feels like a holiday card right now – we loved every minute of our recent stay. If you like to have something on the calendar to look forward to in the winter months, may we highly suggest booking a cozy little staycation here!
Stay tuned to our Instagram next week for a contest to win an overnight stay for 2, PLUS two 45-minute salt cave sessions at The Healing Salt Cave in nearby Guilford!
Post sponsored by The Homestead
The Homestead awaits…
And you'll feel at home the minute you walk through the front door. We know we did!
It's also super-duper clean and germ-free with the installation of a purifying air system since COVID. Plus, there are sanitizing misters stationed around the communal areas. We misted our phones multiple times for the heck of it. Masks are worn while out of your room. We felt safe!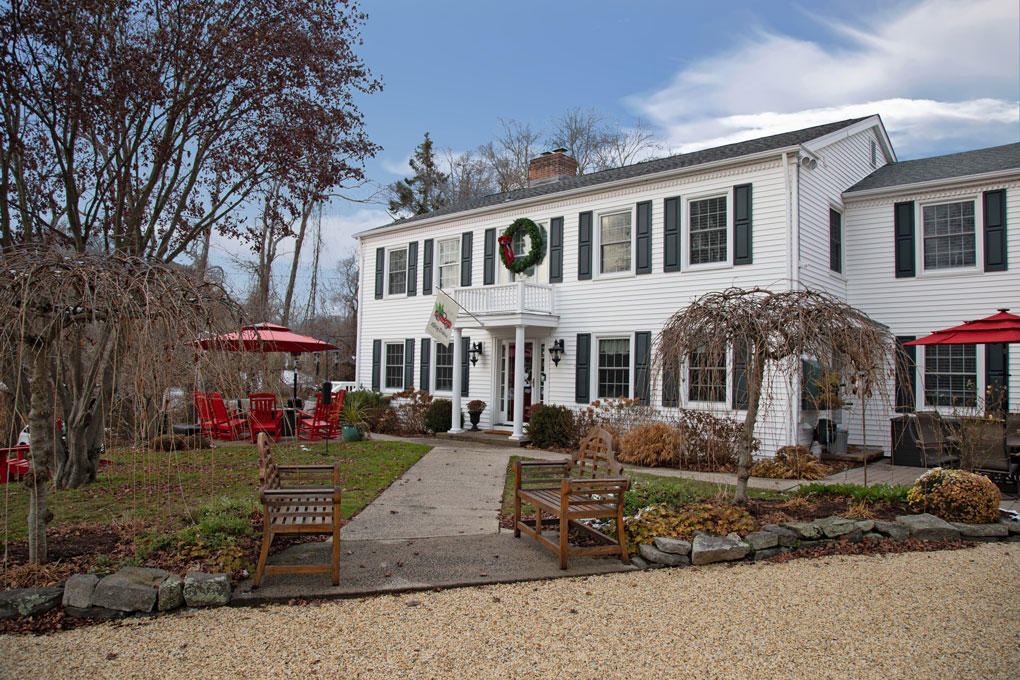 The Homestead is an eleven-room bed & breakfast nestled away in Madison, CT. But don't let the term B&B fool you. You won't find any doilies here, but you will find plenty of luxury amenities, collections, and quirk!
In fact, there's so much good happening here, this was a repeat visit for us!
We could winter here ?
Each guestroom has its own unique features and decor, with plenty of fun details and surprises at every turn. These rooms will appeal to tech lovers, vintage collectors, and music buffs alike! Select rooms have their own electric fireplaces as well. Cozy!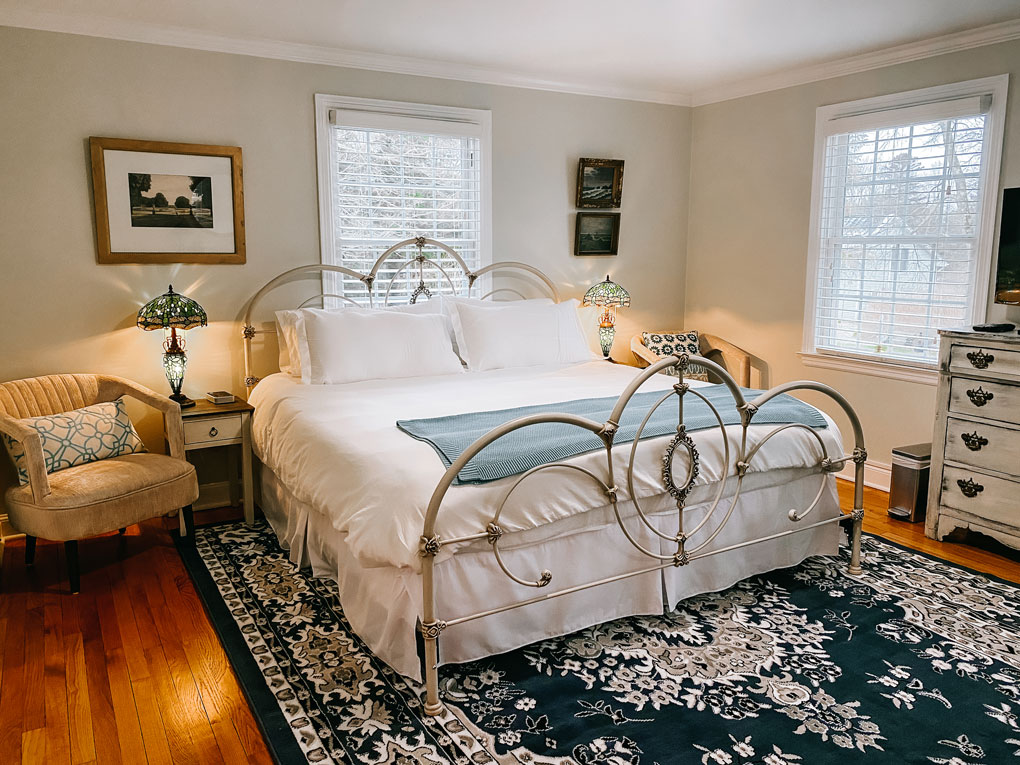 In each room, guests can expect to find extra keys, bottled electrolyte water, a cute rubber ducky (to take home!), a weighted blanket (we so want these for our own homes…), convenient outlets & chargers, glorious linens, a fridge, and a handwritten welcome card! Just to name just a few of the thoughtful touches we spotted.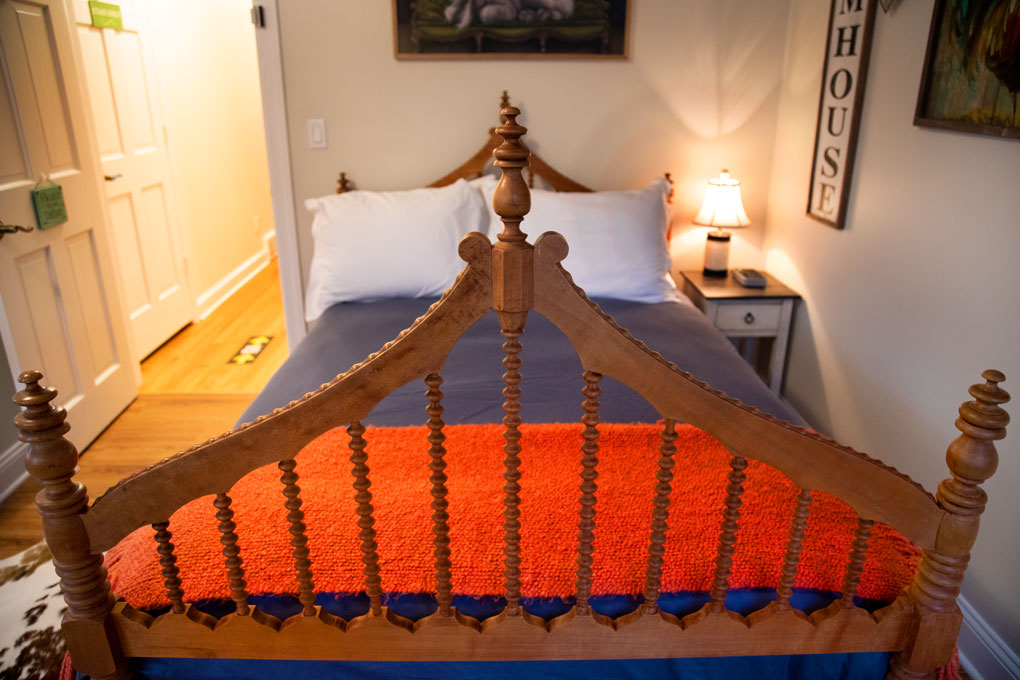 In case you've forgotten how awesome records are!
Throw one on and listen to that glorious sound that only a record player makes. It's the perfect way to get ready for an evening dining session! At least that's what was on our agenda.
There's a vintage-style record player in every room and access to an extensive LP collection. You can even let them know your preferences ahead of time and they'll have a curated collection waiting for you. Elvis was waiting in Bev's room and Bing Crosby in Lora's. Fun!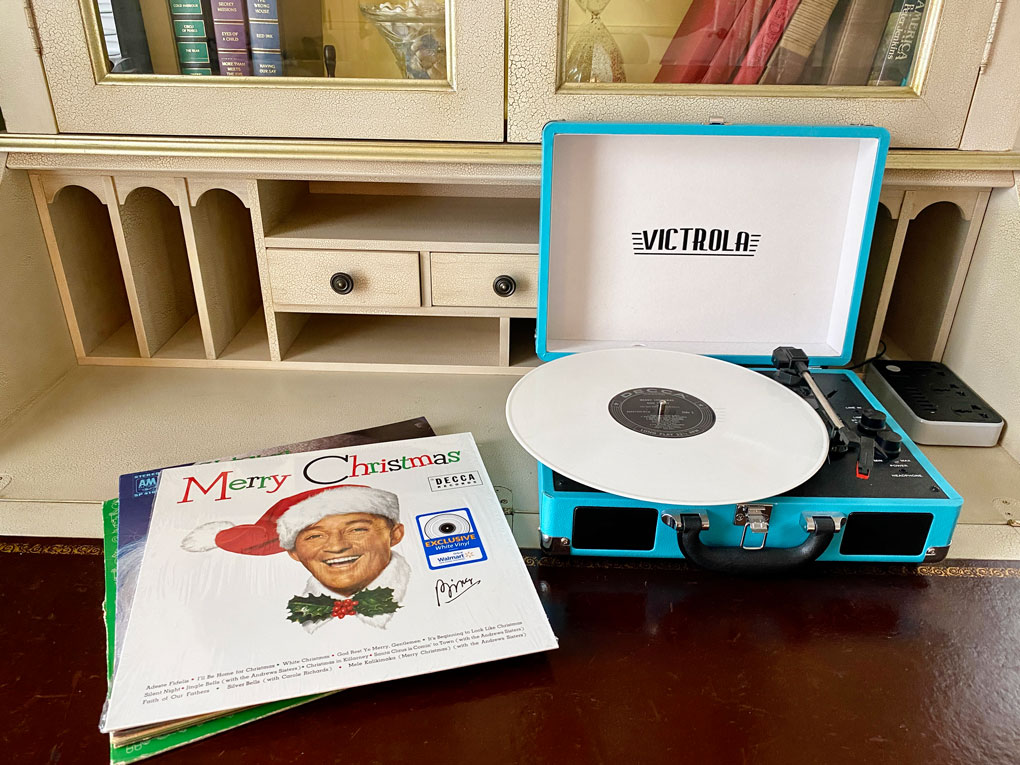 Meet the innkeepers…
Our host for the eve, the infamous Ralph Guardiano! We didn't get to meet Ralph the last time we visited, but absolutely EVERYONE in Madison knows and loves Ralph. It was great to finally meet him and his new puppy (inn-greeter in training), Heartman. ♥️
The Homestead was previously owned by Ralph's mom and operated as a luxury senior living facility. In 2018, Ralph and his daughter, Nikki, transformed the house into a B&B and have since enjoyed welcoming guests from all over the world.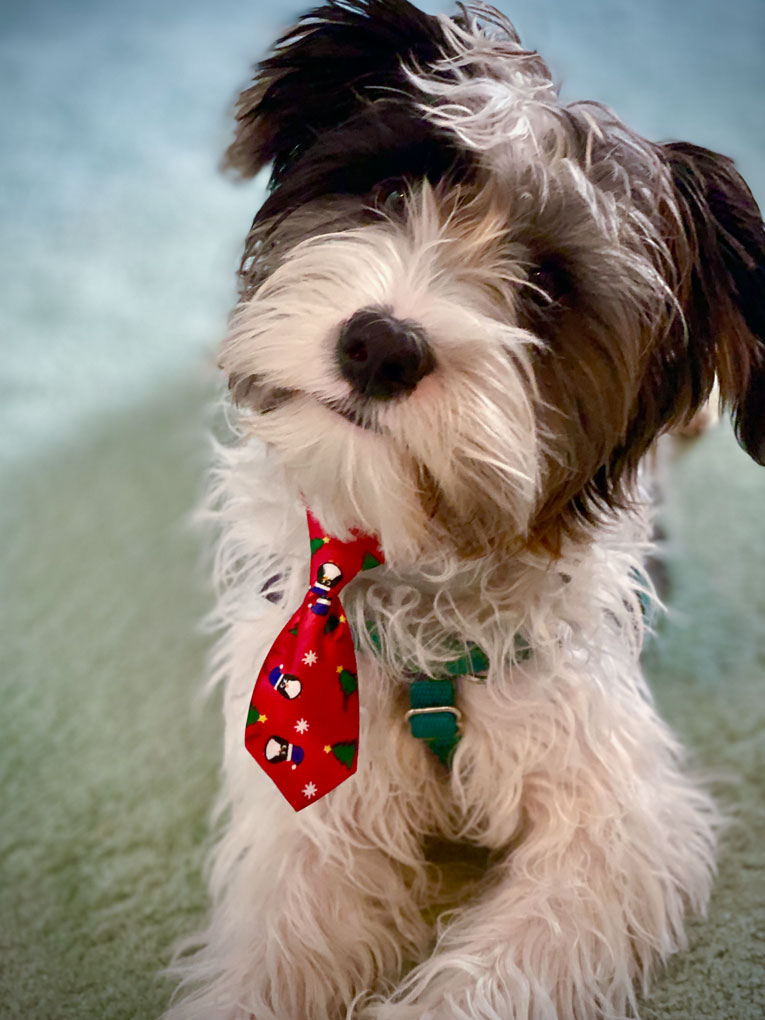 The Homestead is pet-friendly. If you bring along your dog, you can enjoy a room with easy outdoor access and a private entrance.
Ralph's Blend
While you're in town make sure you visit Savvy Tea Gourmet and ask owner (and tea wizard), Phil, how one of his tea blends ended up with Ralph's name and face on the packaging!
You can help yourself to Savvy tea, as well as coffee, espresso, and gourmet hot chocolate in the dining area at The Homestead.
A night on the town(s)
Madison is pretty darn magical in the winter. And so is Guilford, for that matter!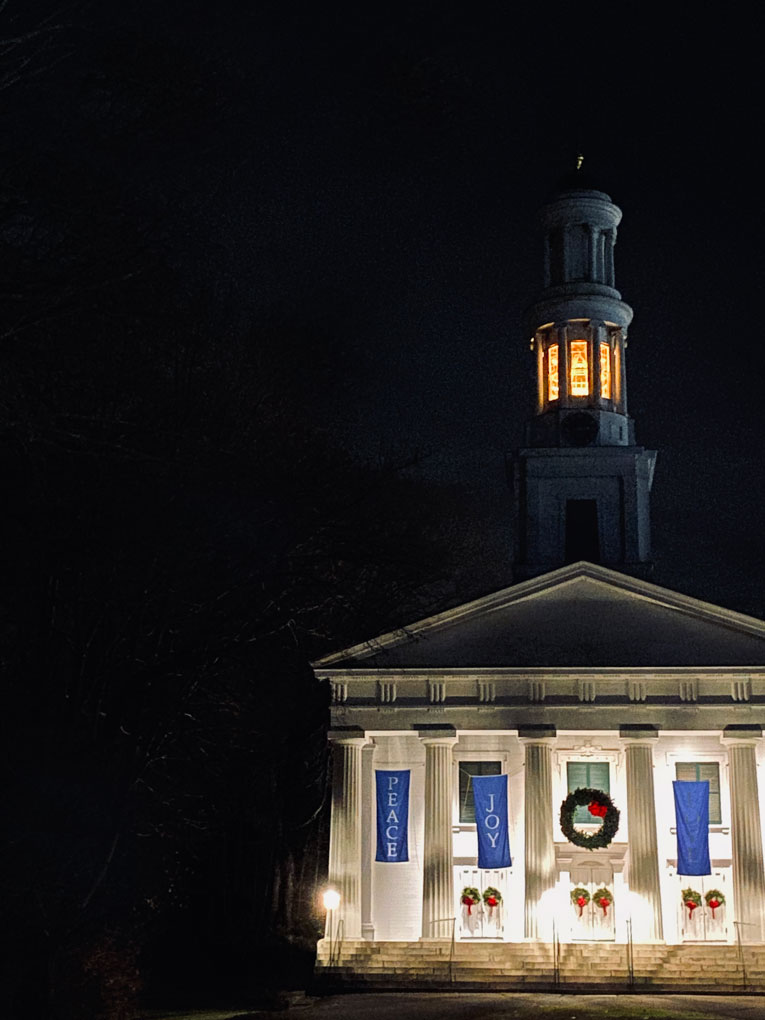 Just around the corner in Guilford – apps & cocktails @ Chapter One
Sit by the window and watch the evening strollers & shoppers on the green. ?
Delectable dining @ Café Allegre in Madison
Insider tip from Ralph: ask for the cacio e pepe (even though it's not on the menu). We're so glad we did. This pasta dish will live on in our memories for a long time!
Special extras year round
In the summer, enjoy complimentary beach cruiser bikes and beach accents. And in the fall or spring, sit by the firepits. During the winter months, the gas fireplace is the place to be (while swaddled in one of the inn's quilted comforters)! Sip wine or hot cocoa (we did both) and enjoy the stars!
Continental breakfast is served
We know a Dagmar's Desserts scone when we taste one! They have quickly become our favorite scone ever. You can also enjoy complimentary yogurts, snacks, fruit, and healthy breakfast bars.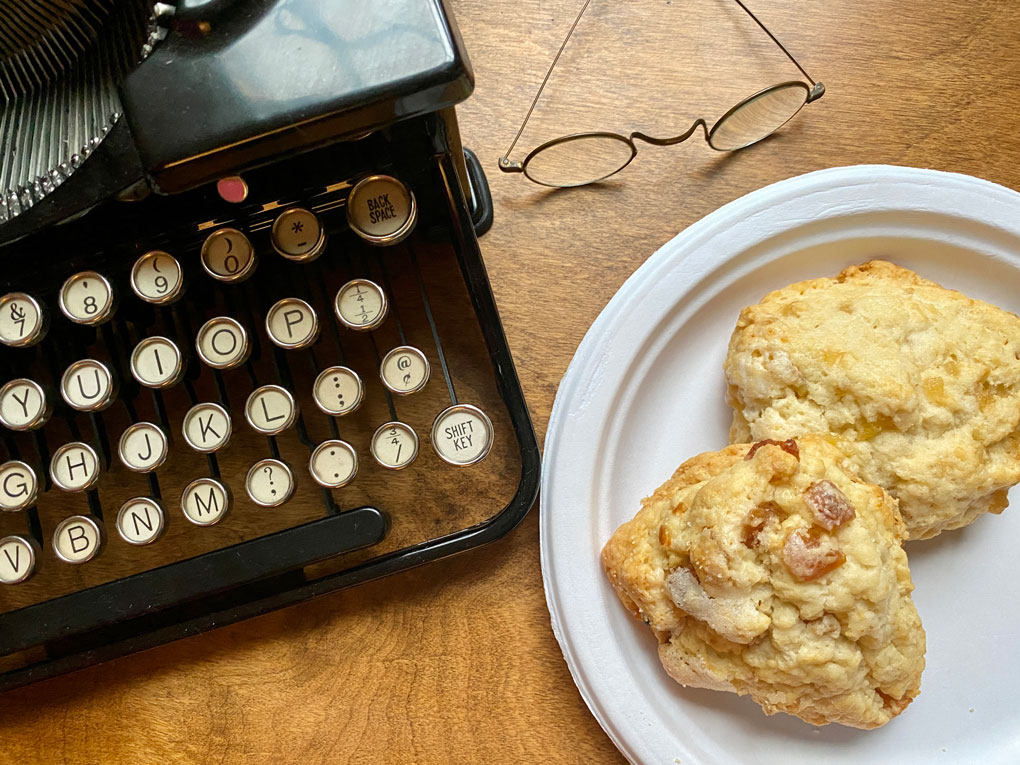 Madison
Madison and surrounding towns offer plenty of awesome restaurants to choose from and great shopping too. Check out Savvy Tea Gourmet, RJ Julia Bookstore, and The Dressing Room boutique!
Freshen up!
Each room at The Homestead offers a spa-style showerhead infused with vitamins C & E to strengthen your hair and nails. We don't know how it works…but we felt the smoothness after 1 shower! Aaaand, coming soon, a bidet in every room. For this visit, Lora had the pleasure of trying out this new installment.
Lora – over to you. [Lora: Clean, I felt very clean. ?]
Whimsy and Quirk!
Ralph has traveled the globe collecting interesting pieces, decor, and stories. Make sure you enjoy a chat. ?
Until next time! Thanks to everyone at The Homestead who made our stay so special and fun!
---
The Homestead Madison – 391 Boston Post Rd, Madison, CT 06443
Pics: Lora Karam (except as noted)/ Words: Bev Canepari