We had THE most relaxing 2 night getaway at Madison Beach Hotel. It was so good that we still get a little misty-eyed when we talk of it ?. If you're in need of some serious unwinding and love to be able to park your car and get all your vacay needs taken care of under one roof….this is for you!
Post sponsored by Madison Beach Hotel
Ready, set, relax
The Madison Beach Hotel is a 33-room luxury spa resort located on its own private beach overlooking the Long Island Sound.
Valet your car and forget about going anywhere for a couple of days!
Madison Beach Hotel checklist
Clean, comfortable, cozy rooms & suites – breathtaking views included!
Casual fine dining at The Wharf – they serve contemporary New England cusine.
Four seasons porch to enjoy the views and your meal/cocktails year-round.
Robust bar ? – specialty cocktails, craft beers on tap, and an excellent wine list.
Private beach ☀️ – and yoga, kayaking, bicycling, fitness center access.
Luxury Sounds of the Sea Spa.
All sounds amazing, right?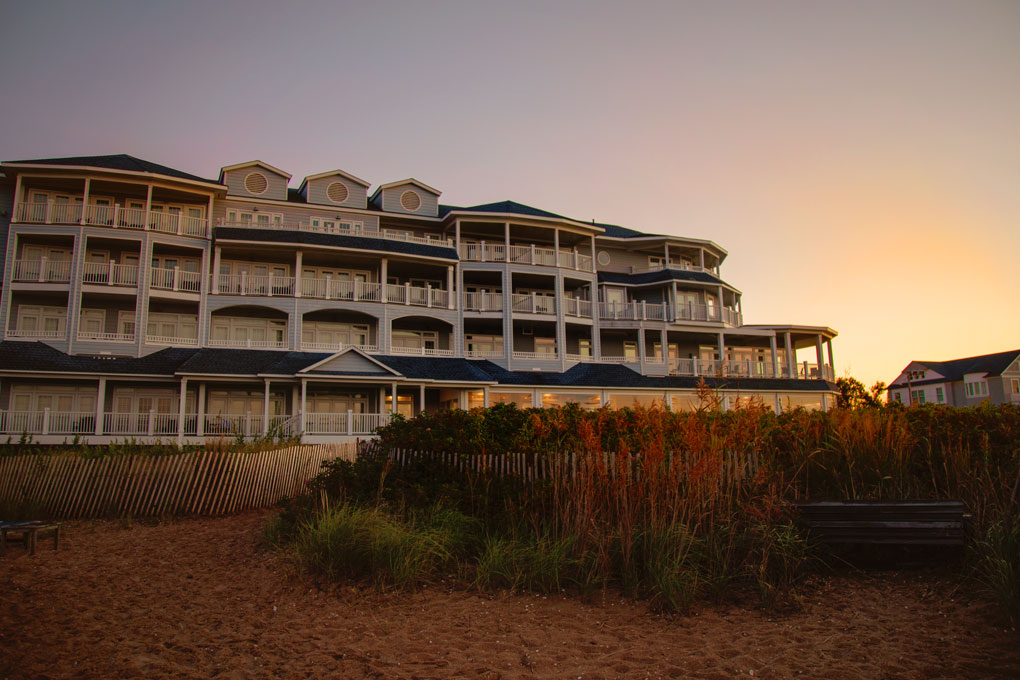 From check-in to check-out, the staff took such good care of us (and everyone else!). We honestly felt like we were leaving family by the end of our stay. We'll definitely be popping in whenever we're in the area just to say hi!
Welcome to our view with a room
All of the New England-chic rooms have beautiful views and verandas. We actually gasped when we opened our louvered sliding doors.
We could never get tired of this view…what a sight to wake up to. Why are we not living here?!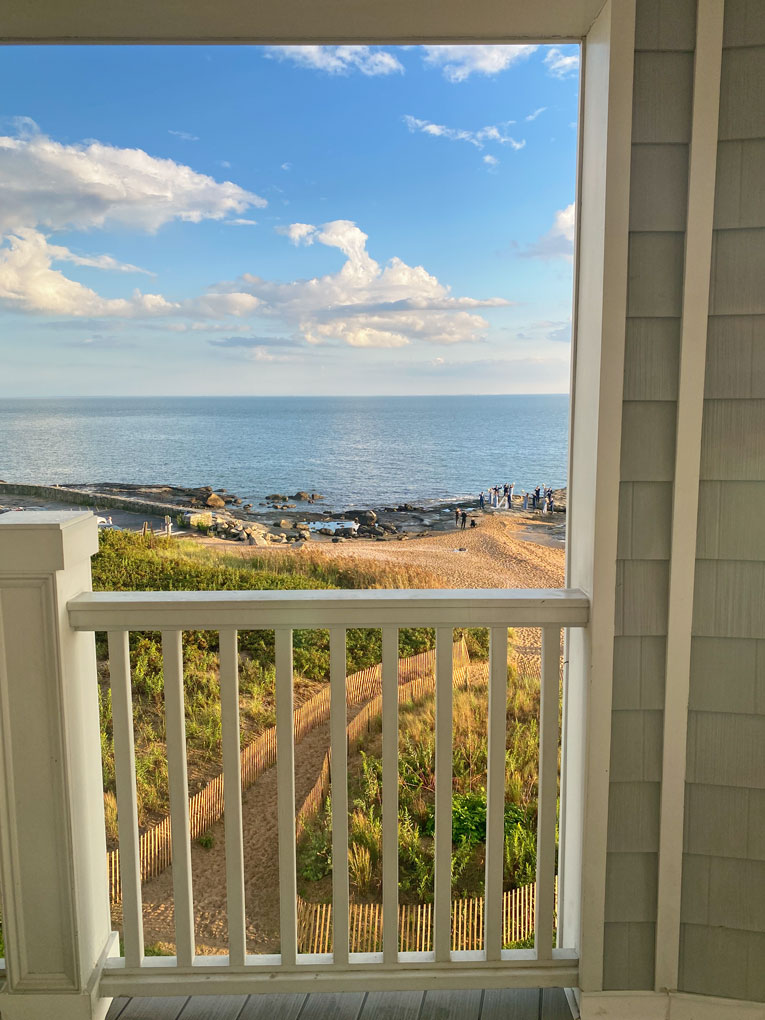 As soon as we got to our rooms, a wedding was taking place under our balcony…?
We had to stifle our "awws" and "squeals" when the bride appeared. It was beautiful. If anyone is planning a wedding out there – check this place out! Special and unforgettable occasions are made here!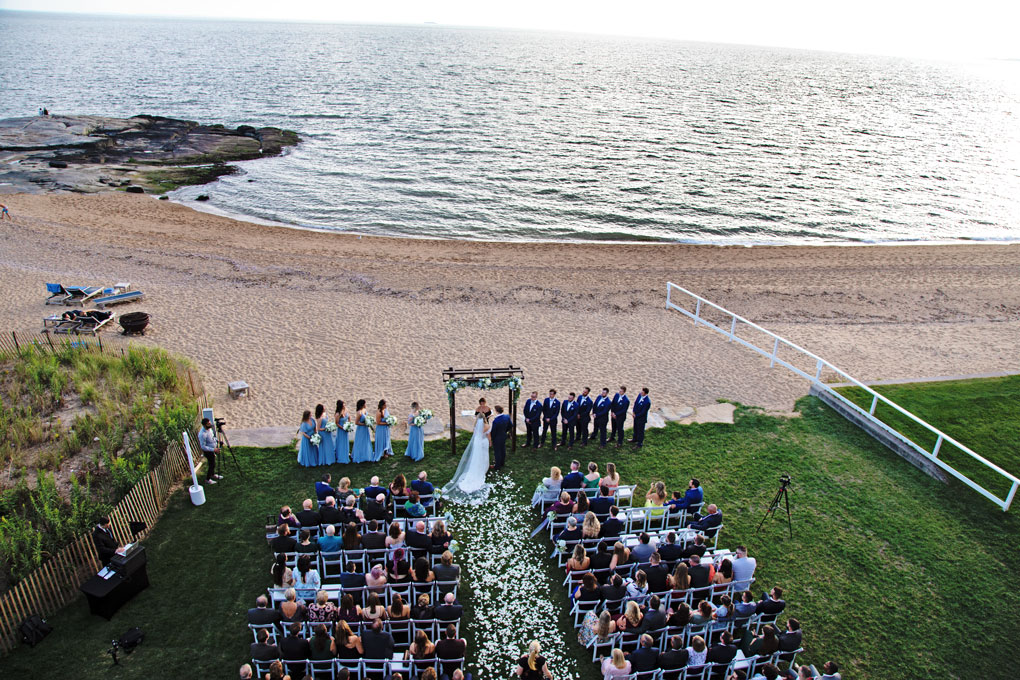 True story. Midway through the vows, the heavens opened and warm, end-of-the-summer rain POURED from the sky. We saw the hotel staff kick into gear and run out with clear umbrellas for all.
And seconds later, a double rainbow. ? ♥️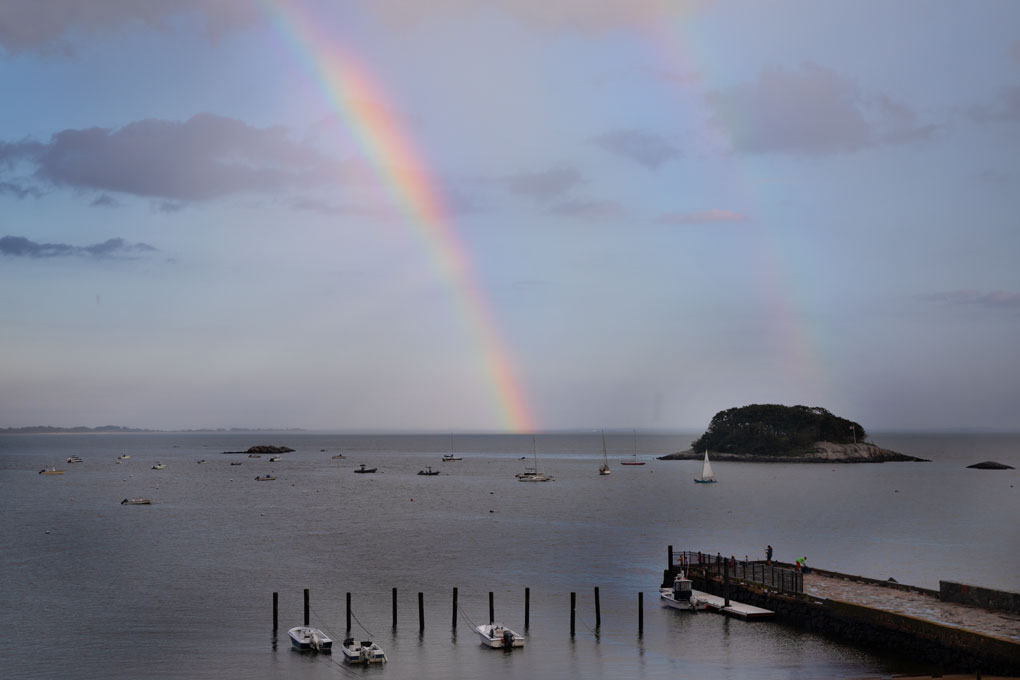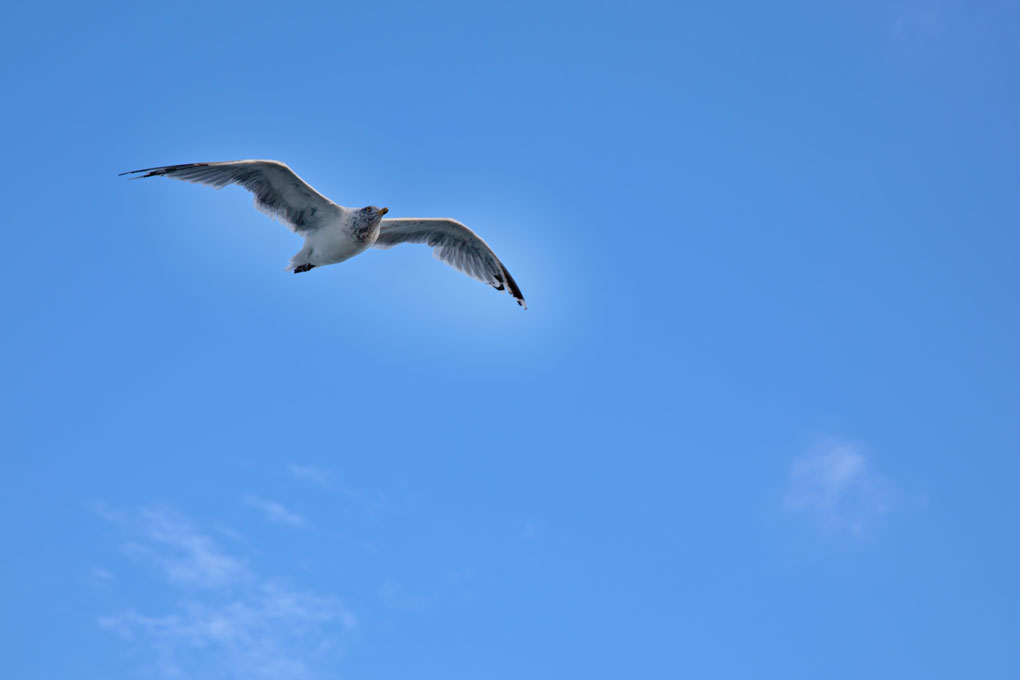 Cocktail o'clock you say?
Madison Beach Hotel GM John Mathers invited us to take up residence in the "Crow's Nest" (see below) and enjoy some cocktails made for us at our own little private bar.
Jeremy is a cocktail whisperer and concocted the perfect crafted drink for each of us.
We love you, Jeremy!
The Port Bar is popular with locals and guests alike.
Sunsets to match our cocktails ✔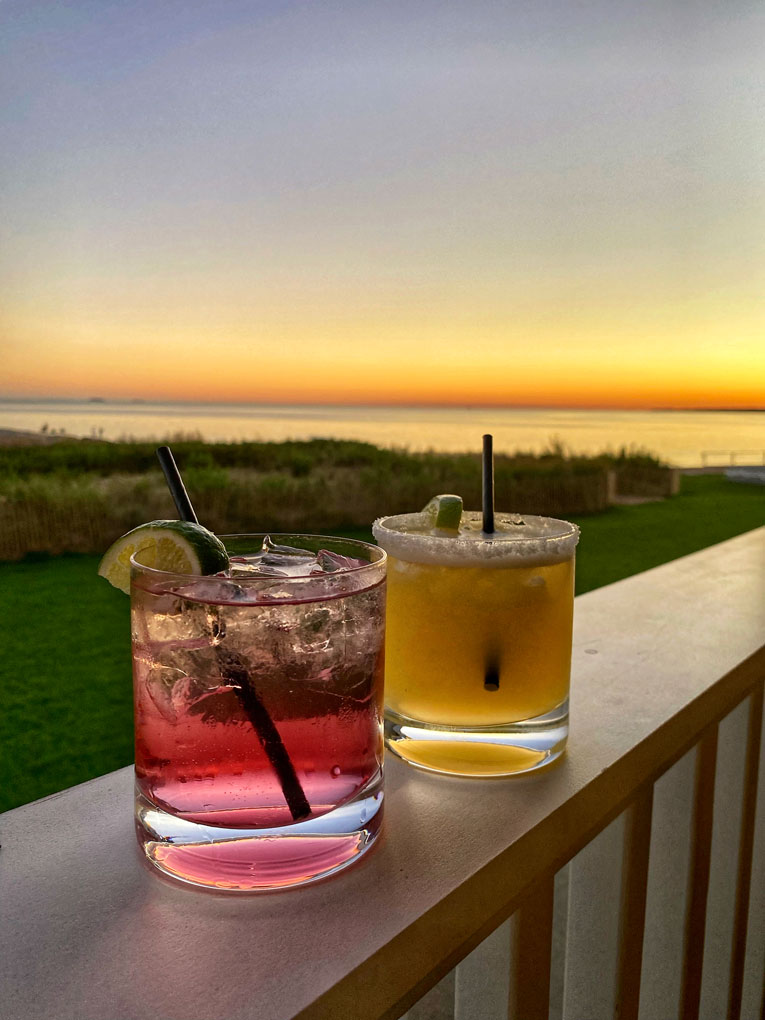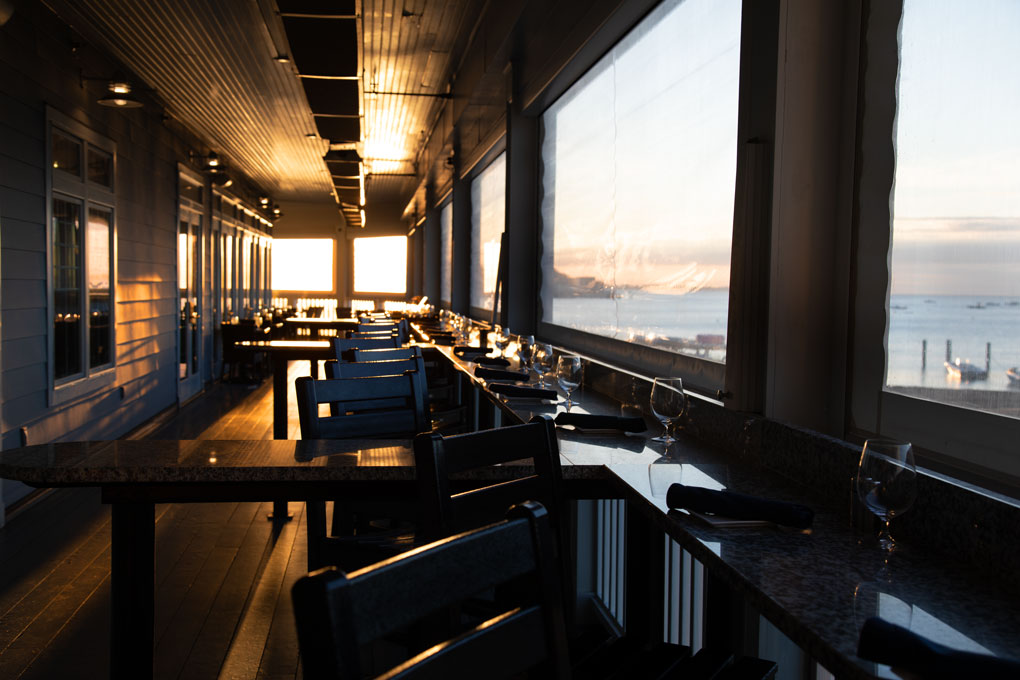 Guests can wine & dine in the restaurant, the bar, private spaces, or on the four seasons wrap-around porch overlooking the Sound. Choices, choices!
For effect (and because you've brought lots of cute outfits for this getaway), take the sweeping staircase down to the hotel lobby to enter The Wharf.
Your taste buds are in for a good time!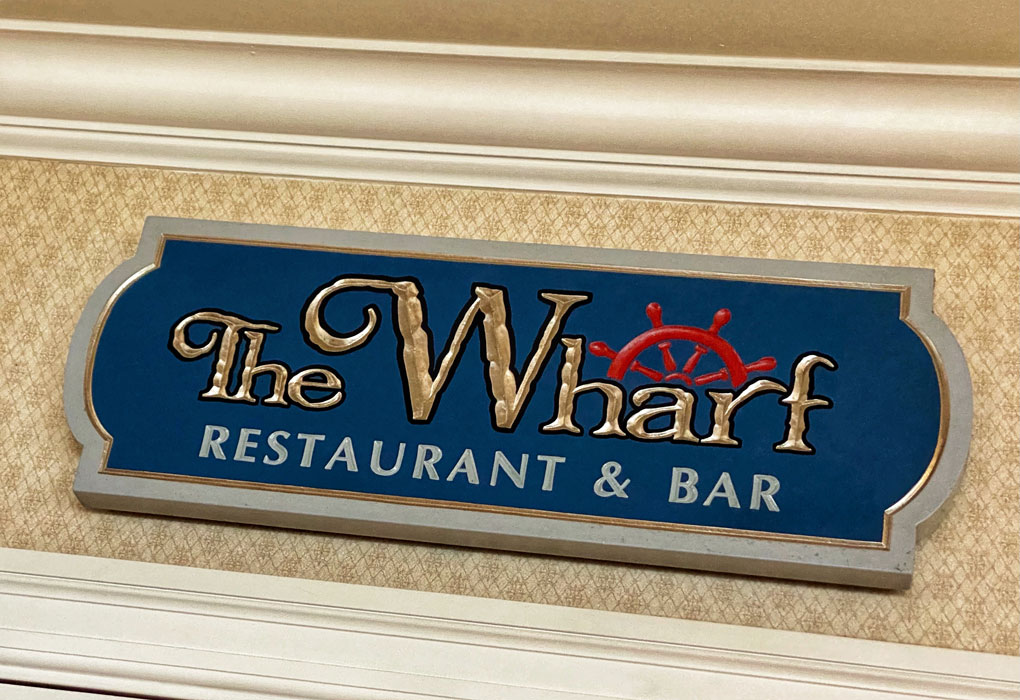 We "sampled" so much
The Wharf serves up New England coastal cuisine. Classic dishes with modern twists, and a seasonal, locally inspired menu will please all palates.
Ask us questions, we know the menu well!
Pajama time
The end to a perfect first evening away (when you're "levels" 48 & 51) is getting into your super cute Natori PJs by 9 PM!
The Decadence PJ on Lora and the Samarkand Notch PJ on Bev.
Cute PJs make us want to dance.
Finally, to complete the unwinding, our chosen movie of the night – Sixteen Candles. Molly Ringwald's still got it, people!
And that's how we party! ??
Goooood morning, Madison!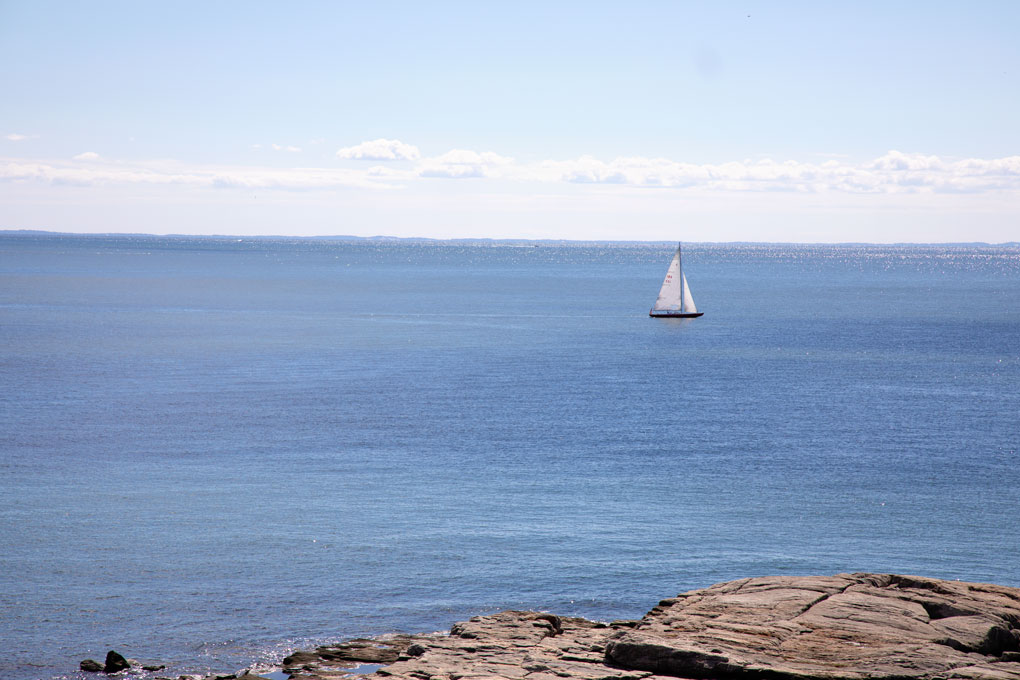 Welcome to our private beach
Well, the Madison Beach Hotel's private beach, but we liked calling it ours for 2 days! Soak up the sun, take a yoga class or private session, enjoy the hotel's kayaks and paddleboards, or just walk and meditate.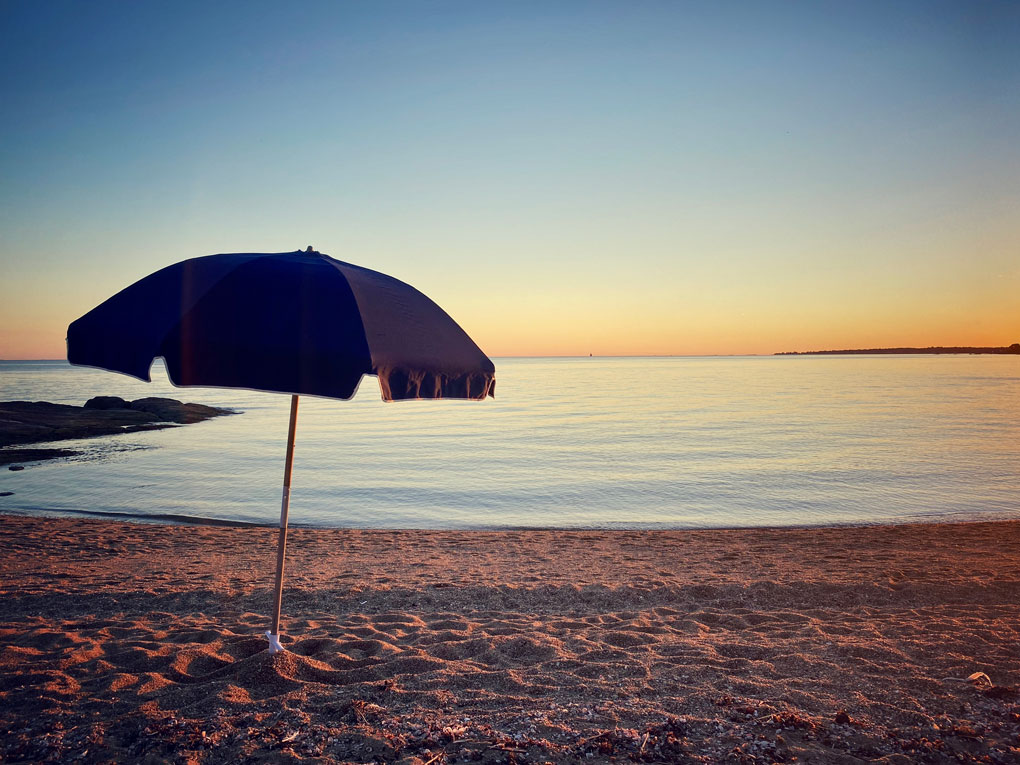 Private yoga session in the sand
We may never be able to do any other kind of yoga. Did you ever do yoga in the sand? Amazing.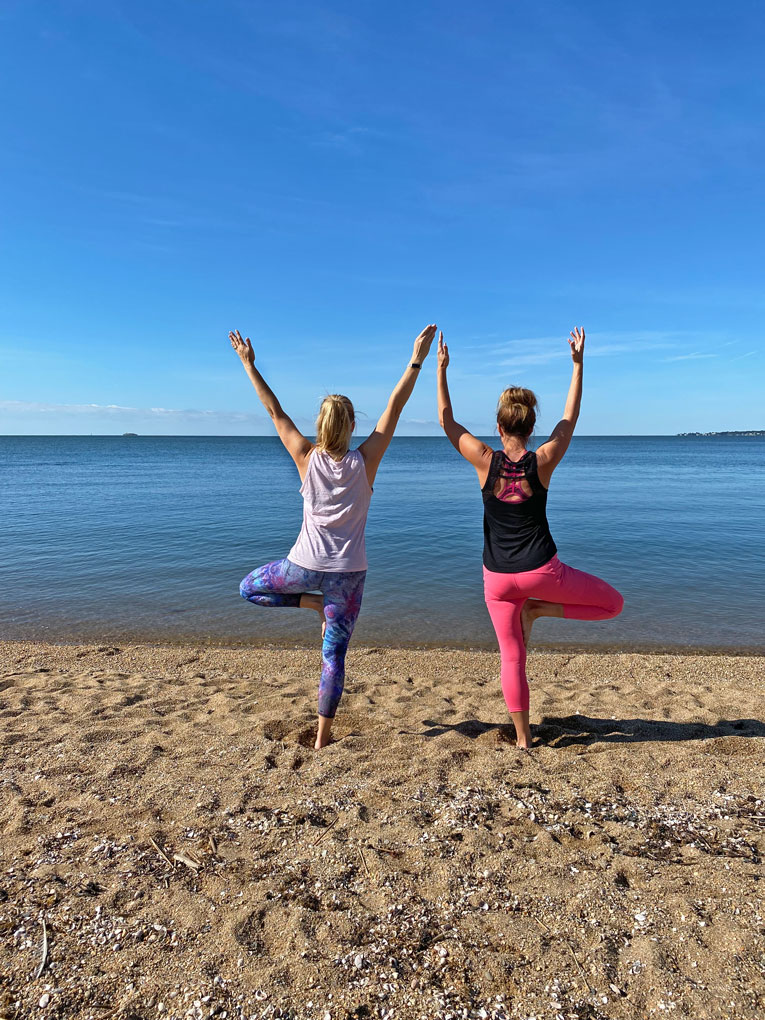 Lynn Taylor coached us through a restorative resort yoga session. Between the vitamin sea & the practice, we were feeling refreshed, renewed, and in love with sand yoga!
Views we'll not soon forget…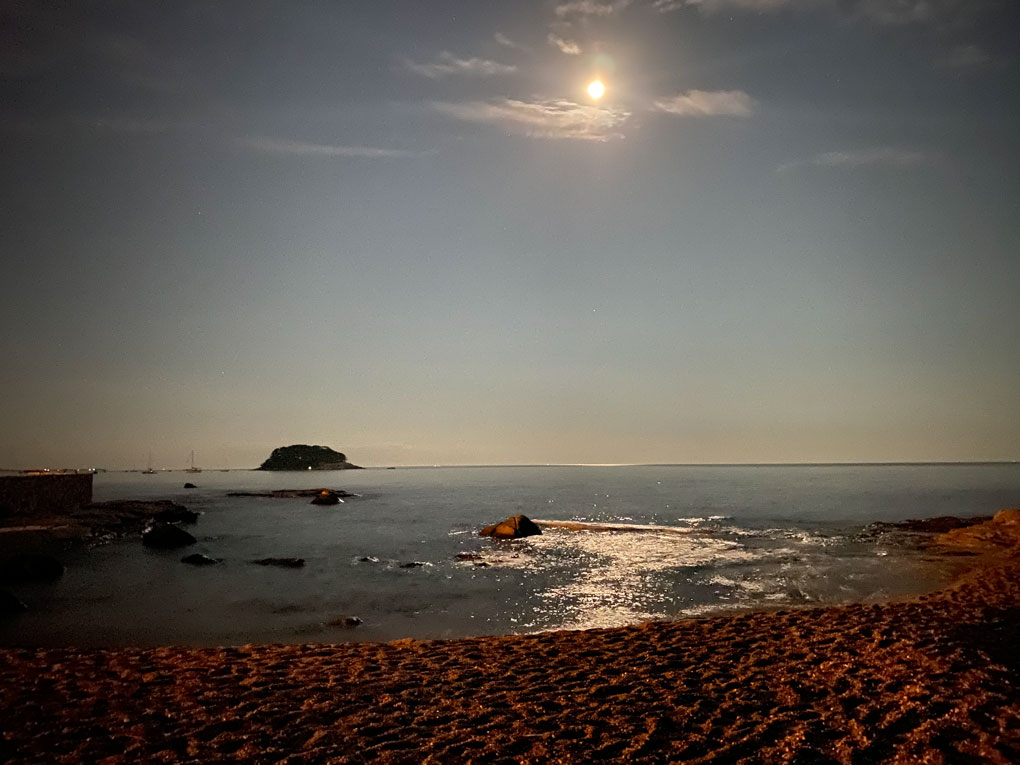 And when you think your day can't get any better…brunch on the deck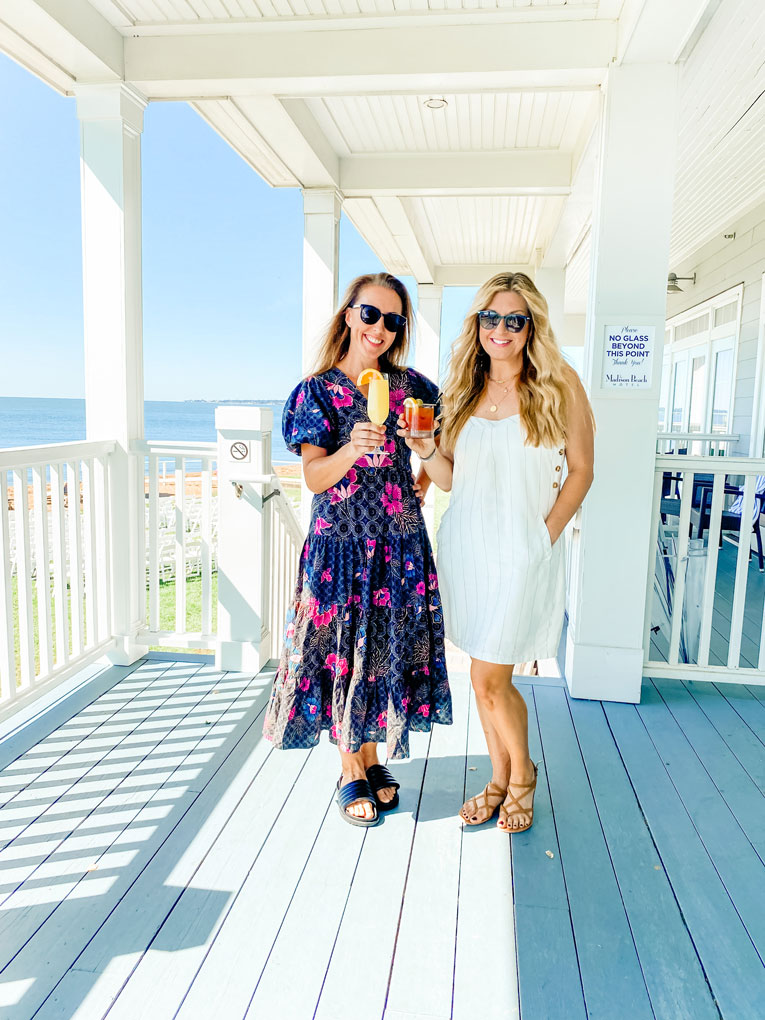 Cheers to Mimosas, Bloody Marys, and Bennys! ? Lora had the regular Eggs Benedict and I (Bev) got the lobster. Ohhhh YES! Happy bloggers right there ?.
Spa-ahhhhh
When the spa is located directly across from your rooms on the third floor. ?
We trotted over to the Sounds of the Sea Spa and slithered back. This friendly, luxury spa offers massages, facials, and body treatments. Lora enjoyed a detoxifying mud wrap and I got a hot stone massage. Could we get any more relaxed? Probably not.
A long and rich history
The Madison Beach Hotel was built in the early 1800s as a rooming house for shipbuilders and was first known as the Flower House. In 1904, the building was turned parallel to the shore. Only a few rooms had the luxury of a private bath and heat was not introduced until the 1980s! Longtime residents of Madison, The Duques family, purchased the hotel and restaurant in 2006. Their goal is to maintain the traditional New England beachfront atmosphere while adding updated amenities.
(Paraphrased from the handy booklet provided with listings to all the cool shopping, entertainment, etc. in nearby Madison.)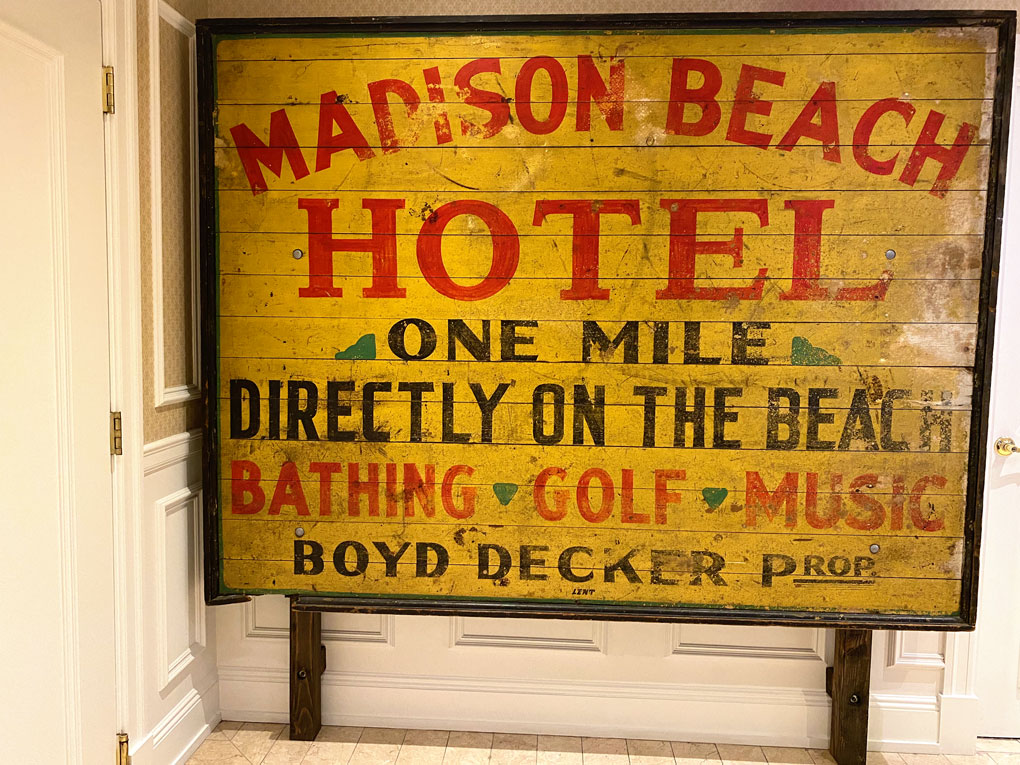 More reasons not to have to leave; there's a fully equipped gym, yoga studio, bicycles to borrow, and a gift shop filled with local goodies & snacks.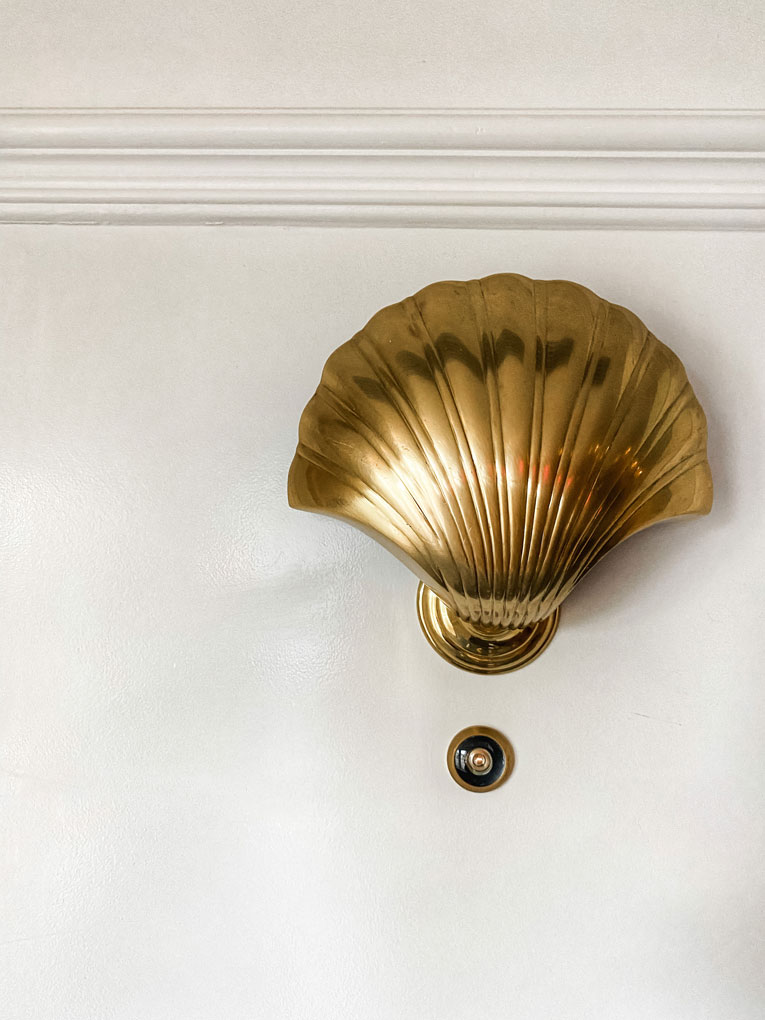 Adventures on the high seas
Or the very calm Long Island Sound, but that doesn't sound as good ?.
Soaking up those sunsets
And laughing when we realize that we're wearing colors that resemble mustard and ketchup. ? #condimentvibes
Until next time, Madison Beach Hotel ?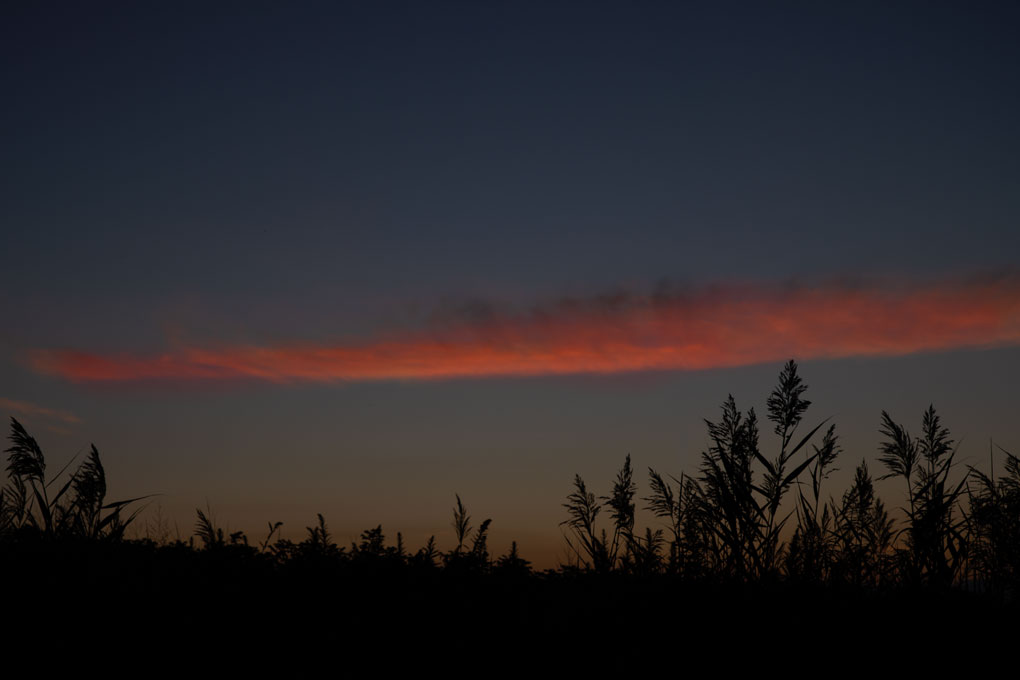 A huge thank you from our relaxed and happy little hearts to John Mathers (General Manager who has the same kind twinkle in his eye as this guy), and the rest of the lovely staff!
---
Madison Beach Hotel, Curio Collection by Hilton
94 West Wharf Road, Madison, CT 06443
Pics: Lora Karam / Words: Bev Canepari