Hey, day trippers, we're in Guilford! Book a play date with a pal and follow this itinerary for ample shopping, the freshest donuts in the state, a Quonset hut coffee stop, beautiful strolls, spa time, and/or a spot of barre. All you have to do is save our G-map and go!
Guilford
Guilford (New Haven County) is a shoreline town with tons of charm, restaurants, nature, history, and retail. We very much enjoyed this day which included multiple shopping stops; one of our more favorite pastimes. ?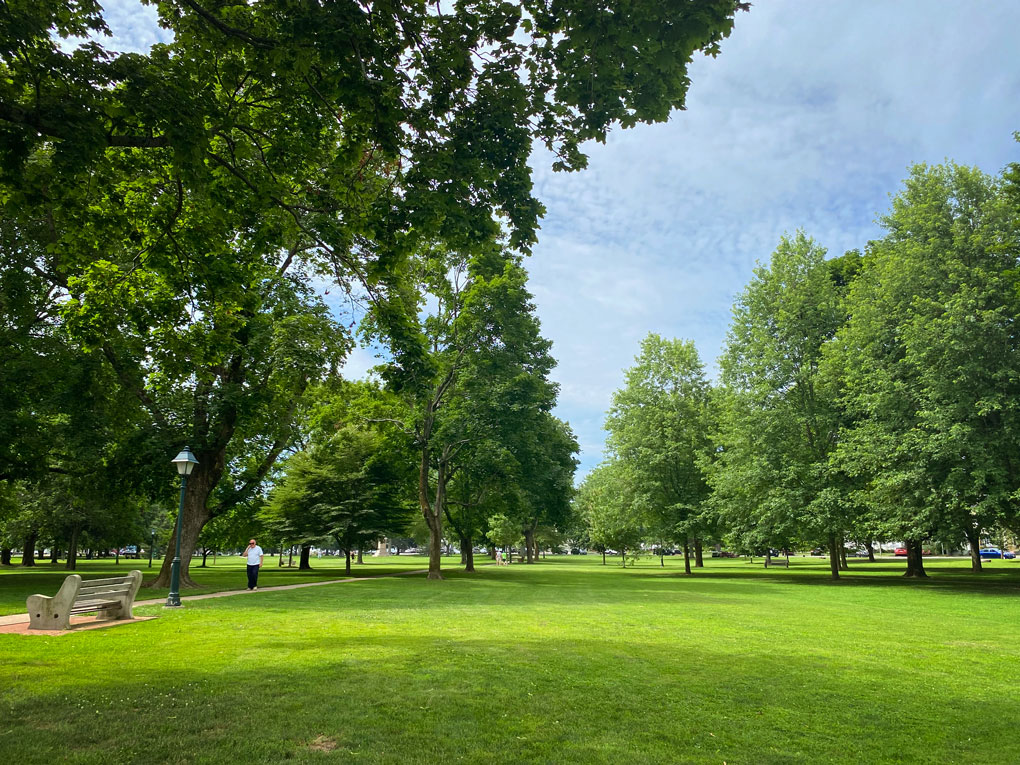 Kick the day off with…
A BFD indeed! This is the only place in the state making donuts to order. Fresh from the fryer donuts, it's the only way! The donut you customize from your dreams or that you choose from the super fun menu will be made in front of your very eyes. Just try not to squeal like a child! P.S. We saw many delighted kids come and go while we were there, all happy just like we were.
All roads lead to…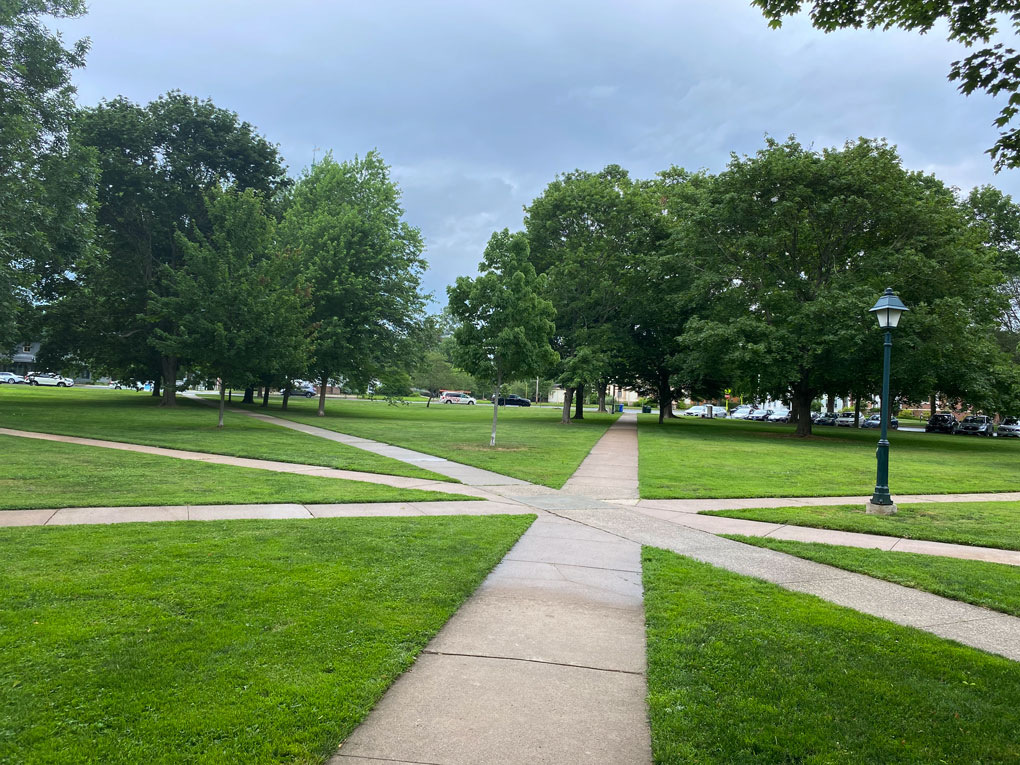 The Guilford Town Green boasts the third largest collection of historical homes in New England, with dwellings from the 17th, 18th, and 19th centuries.
Shop, shop, shopping!
Under 1 very cool Quonset hut roof you'll find…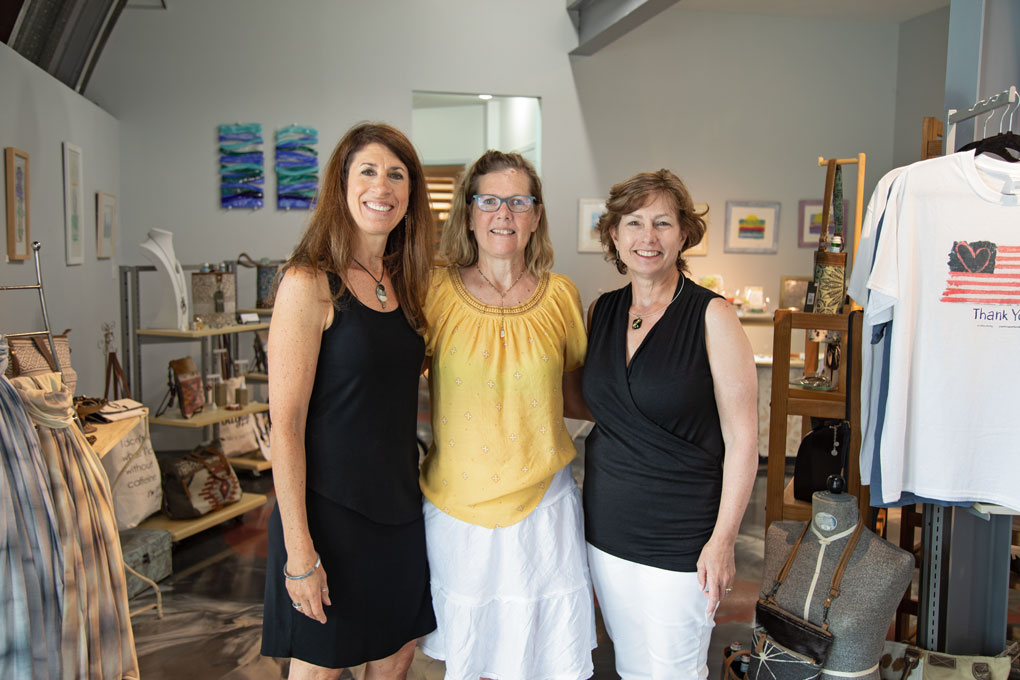 Run by these ⬆ 3-women-strong group of artists! Jackie McGuire. Chris Penry, and Jean Gresham.
? A great spot for unique and special gifts with fresh beachy vibes. And to maybe find your next new artistic talent, take a workshop!
Jean specializes in creating unique, shoreline-themed fused glass pieces ranging from jewelry to home decor & functional items. She welcomes people to visit both her shop and open studio in the hut, just north of the village green. She frequently gives tours and offers workshops. It's a fun and fascinating process!
Chris does things with paper we didn't know was possible! She doesn't use any paint in her work; everything you see is created with pigments from nature and pressed into wet paper pulp. Gorgeous, eh?! Chris offers hand papermaking classes in her studio upstairs, as well as showing and selling her fine art, objects d'Art, notecards, and journals.
Jackie's Creek Chic Boutique is filled with unique clothing, scarves, accessories, and gifts. You'll find her handcrafted limited edition jewelry collection throughout. Check out the signature Jackie McGuire belt buckles; one-of-a-kind beauties designed with beach stones, freshwater pearls & semiprecious stones.
Under the Quonset hut roof you'll also find your ☕️ coffee & lunch stop!
Besides really good Shearwater coffee and impressive foam art, Java Hut Cafe has yummy sandwich and crepe options. They use fresh ingredients, local, and organic when possible. We chowed down on a cheddar & fig grilled cheese, and chicken chipotle crepe. They also have breakfast, sweet things, and muffins, too.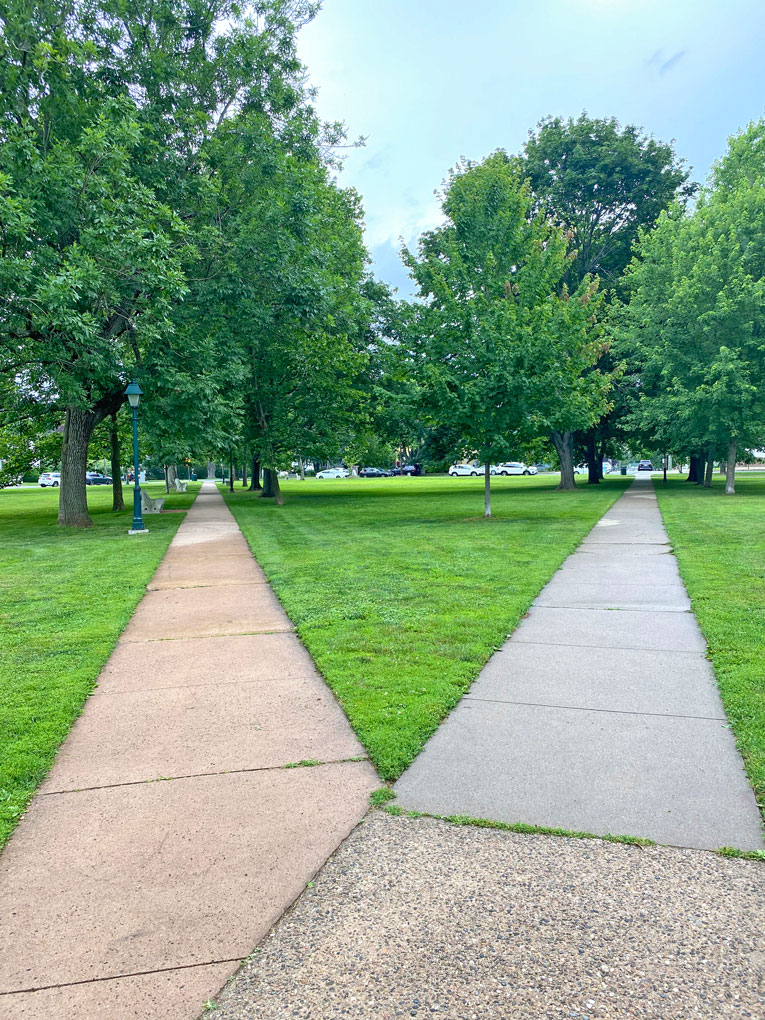 Flutterby is a trove of bohemian whimsy and delight! Our eyes were filled with color & rainbows when we walked through the door, greeted by owner Beth. With 21 years in business, she's created an award-winning anchor store on Guilford Green. You'll find irresistible gifts, toys, accessories, and men's & women's clothing.
Ooh, we love a good designer & high street consignment store, don't you!? Marijane Boutique is a find! Owner Lisa Loricco and her assistant, and fellow blogger, @chiclyddie, are friendly and ready to help find your next awesome outfit or luxury bag! Sip & Shop every Wednesday from 4-6, ladies!
Self-care o'clock!
Take a 10 min drive over to Boston Post Road and decide if you're YOU time is going to be:
a) a sweaty, thigh shaking, fantastic Pure Barre workout
or
b) a chillaxing Spavia unwinding session.
Both of these businesses are right next door to each other, so maybe you do both?!
We've been dying to try a Pure Barre class, and although our every muscle was asking us wtf we were doing (in a good way!) during the class we took with Guilford PB owner Jesse, we absolutely loved it!
Pure Barre features 4 group class formats that deliver a total body barre workout focused on low-impact, high-intensity movements. It lifts and tones muscles and improves strength, agility & flexibility for every body.
See our thigh wobbling class sampling here ↓ Hard core! First classes are complimentary!
Ahhh. Why not treat yourself to a salt stone massage, a luxury facial, a detox wrap, or perhaps some lashes and a tan! Spavia is a full wellness day spa designed to give guests everything they need to relax and unwind…even if just for an hour. If you live near a Spavia you should check out their memberships; very reasonable!
G-Map and go!
Bye for now, Guilford! You're pretty. ?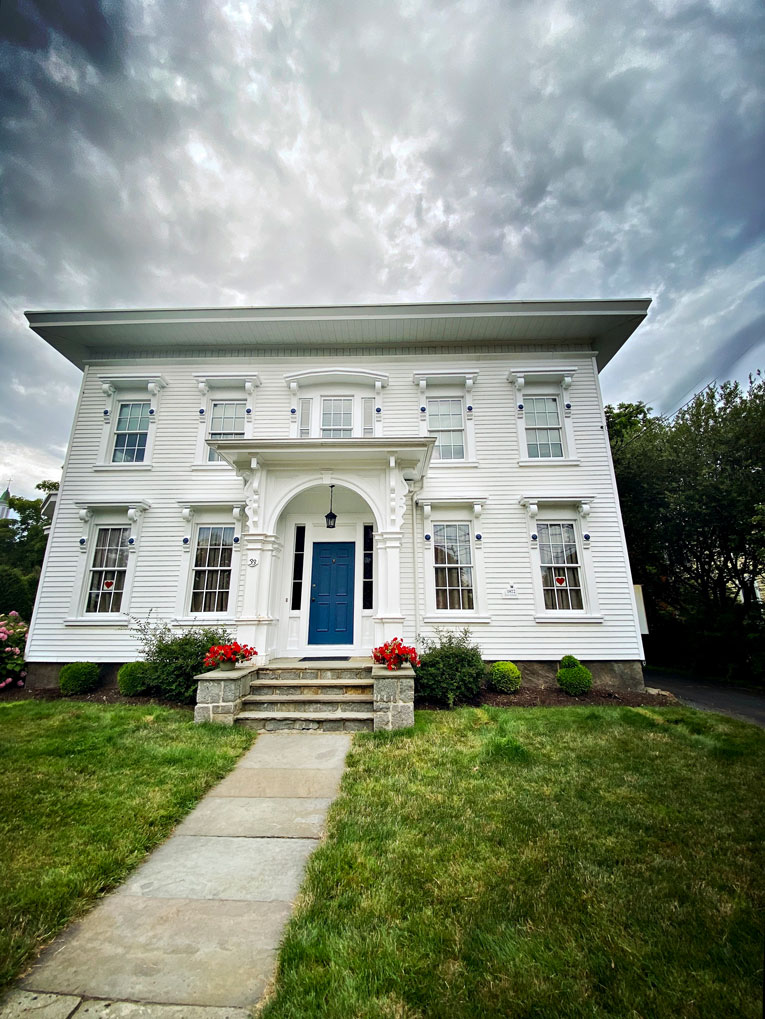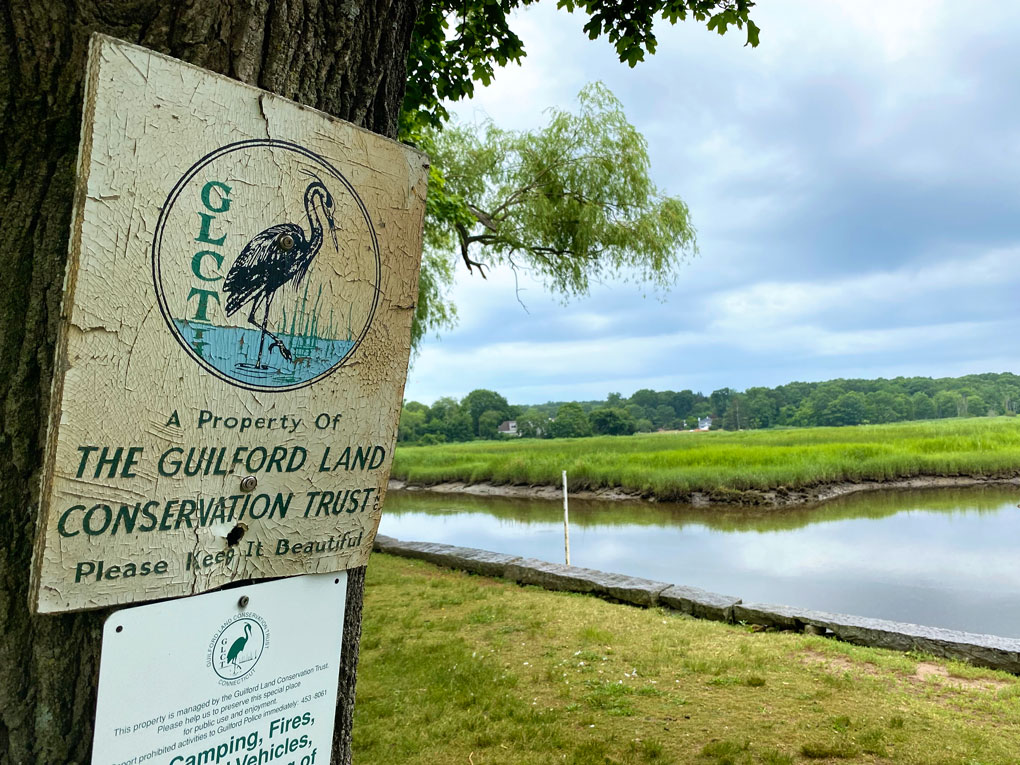 This historical moment is brought to you by: Regicide Cellar
How about this for some history?
"Here in June 1661 William Leete, then governor of New Haven Colony, concealed for three days Whalley & Goffe, two of the judges who signed the death warrant of Charles I of England. They were sought by emissaries of Charles II who after the restoration, ordered the regicides beheaded."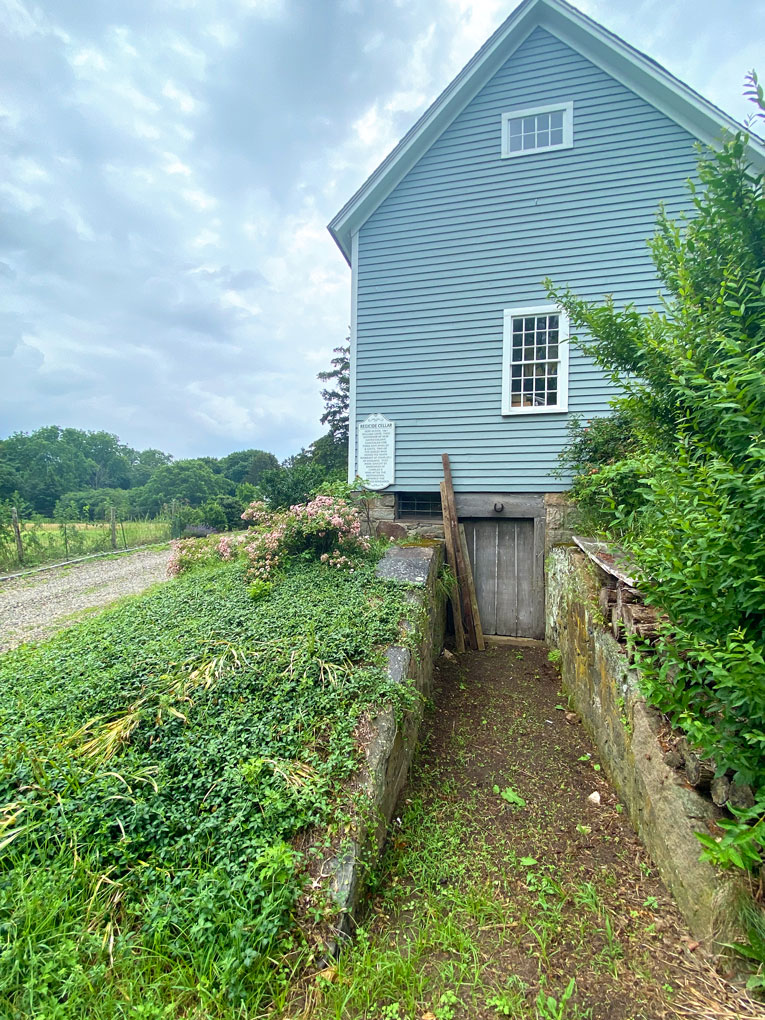 Editors note: We didn't think it was possible to say Quonset hut 5 times in one post, but we did it! ?
---
Pics: Lora Karam / Words: Bev Canepari