We love bees, we love candles, and we love things made in CT so of course, we love Little Bee of Connecticut! Scroll on to see us get up close and personal with a few thousand bees and learn more about this bee-yond awesome buzziness. (There will be no further bee puns, promise).
Post sponsored by Little Bee of Connecticut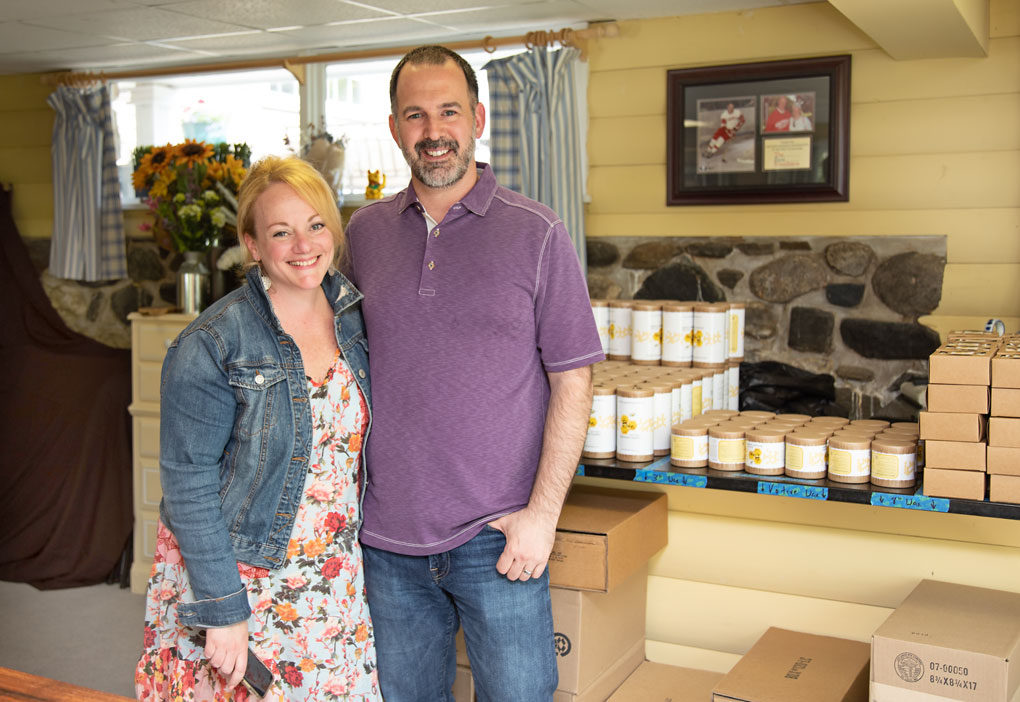 Little Bee of Connecticut
Little Bee of Connecticut is a small family-owned business in Southbury that produces "distinctive products from the hive". Everything is hand made in small batches, are non-toxic, and only utilize simple, minimal ingredients.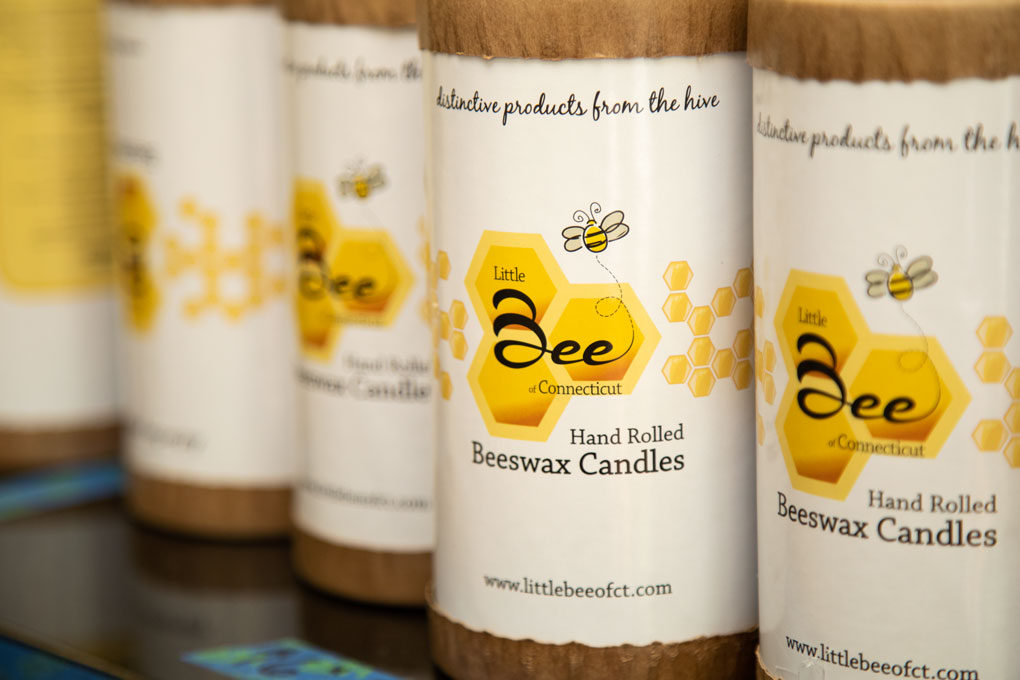 Beeswax candles = the best candles!
Little Bee of CT makes hand-rolled 100% pure beeswax candles in a variety of sizes ranging from votives to 8" pillar style candles. They feature a distinctive honeycomb texture and use only pure cotton wicks. With no lead wicks, no petroleum, toxins, nor added fragrance, beeswax candles make an excellent choice for all occasions and those who desire eco-friendly, renewable materials. Also, they smell nothing short of delicious!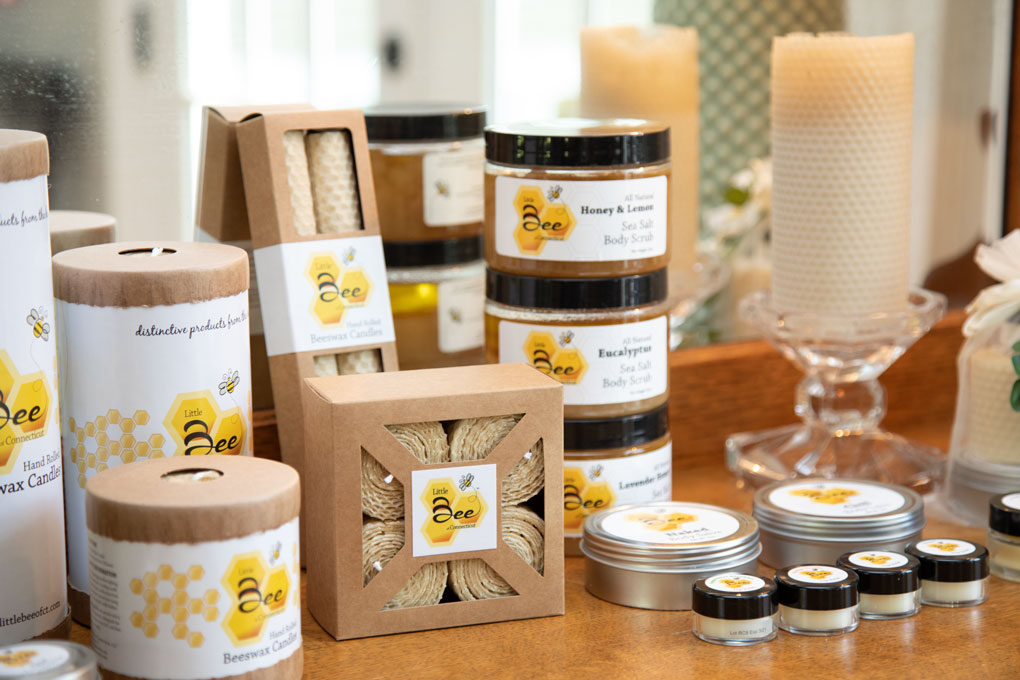 Their non-toxic skincare line features blends of beeswax and natural oils and is available in both scented and unscented versions to appeal to a wide range of needs. Products include the ever-popular Body Salve; a soothing blend of olive oil, coconut oil, beeswax, and Vitamin E to moisturize all those dry skin problem areas.
And that's not all…Little Bee has crafted a line of unique solid perfumes which range from the earthen Devil's Side to a delicate floral Sweet Summer Rain. They have four different flavors of lip balm and three scents of sea salt honey scrubs.
All of these things make unique and affordable gifts, FYI.
We're going in!
When Scott & Krista asked if we wanted to go into the hives, we said: "You better bee-lieve it". Sorry, it slipped out!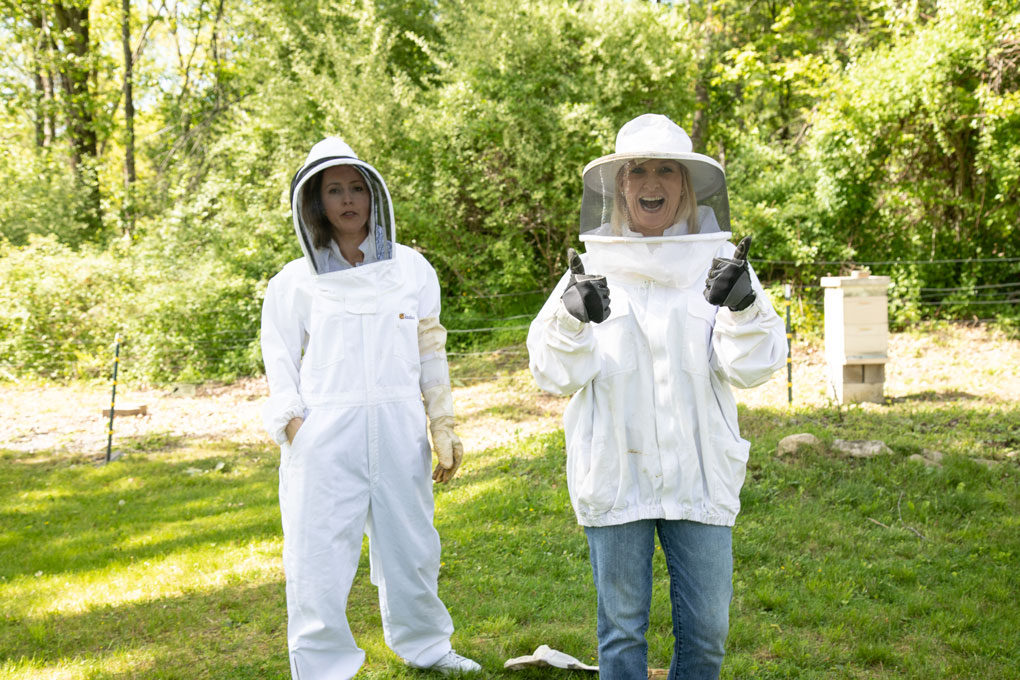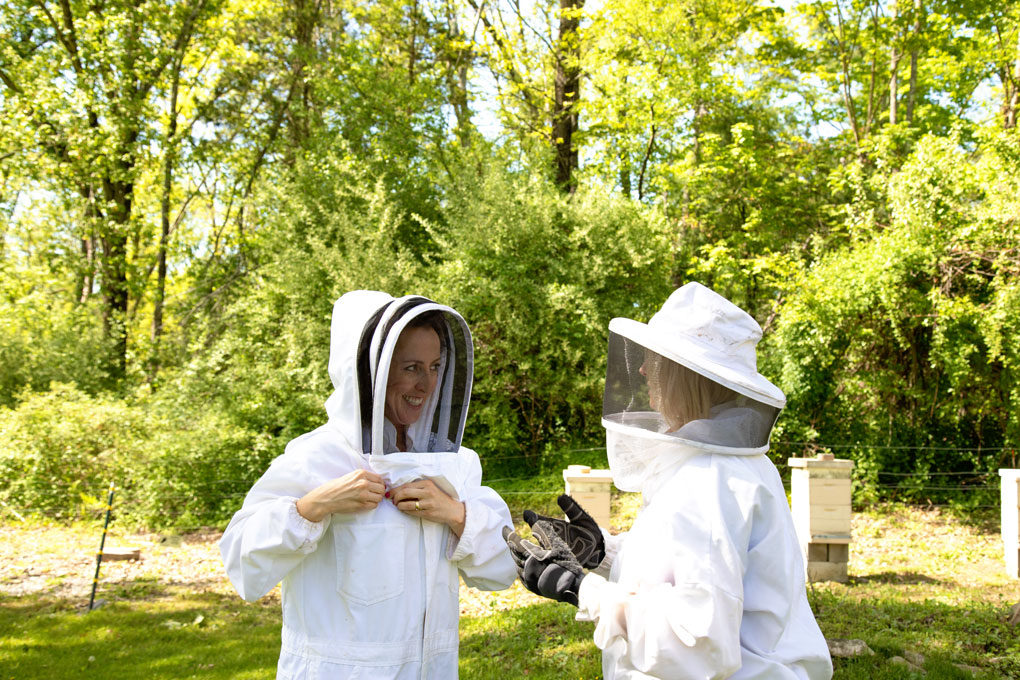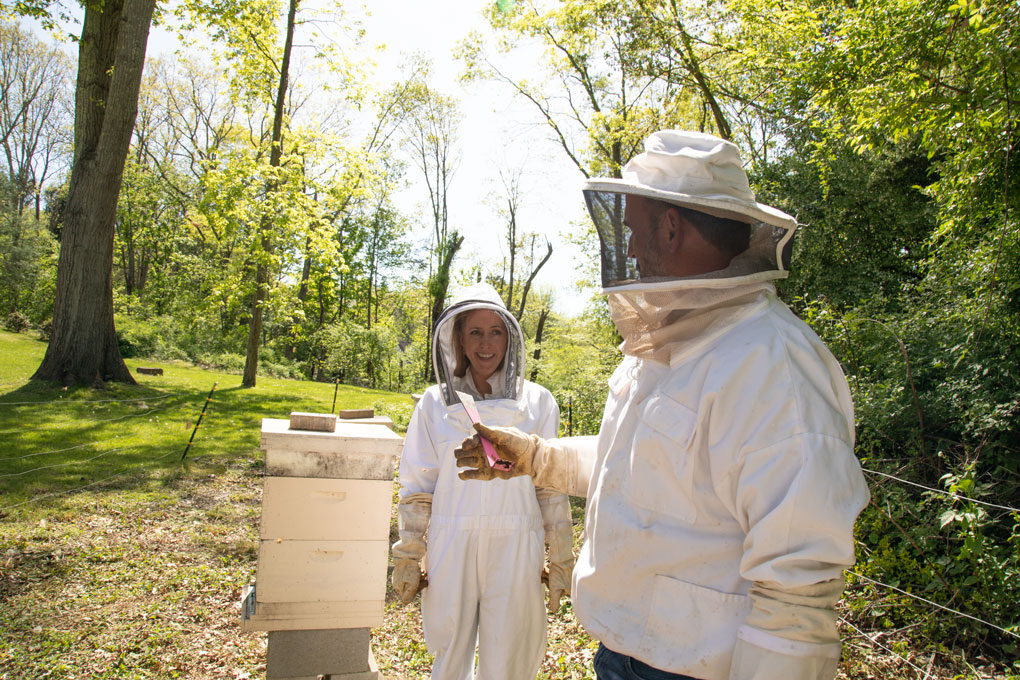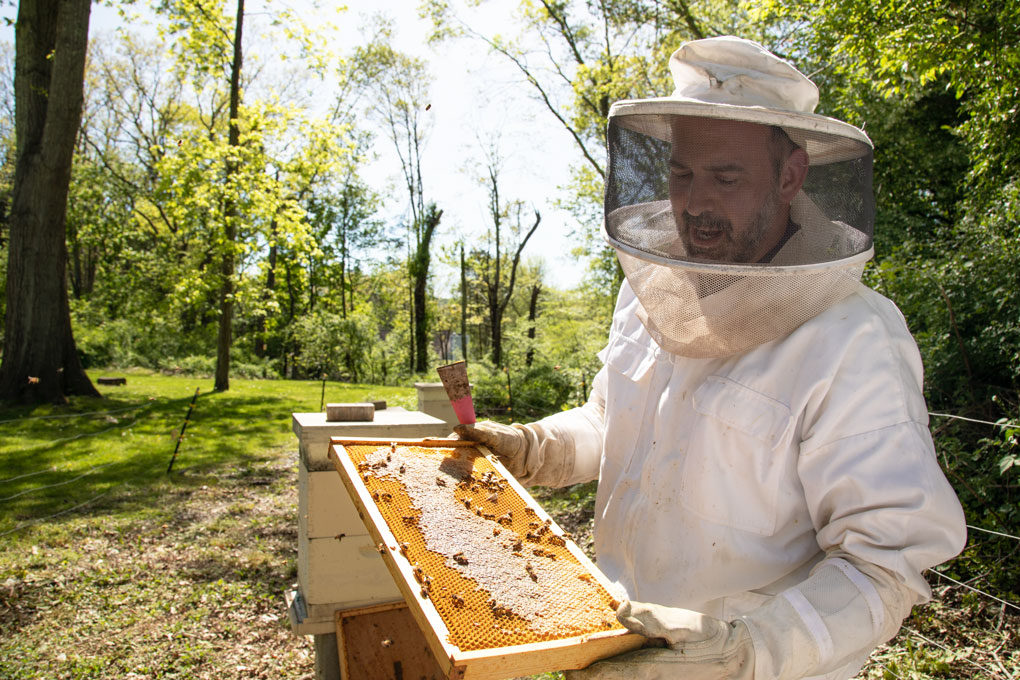 5 fun facts about bees – go!
Honey bees pollinate 96 different crops ranging from cotton to cocoa to apples….1/3 of the world's agricultural crops!
A female honey bee only lives for about 6 weeks.
From birth to death, she'll have 7 different jobs (housekeeper, nurse bee, queen attendant, comb building, undertaker, guard, nectar & pollen forager). Whew, we thought we were busy…
She'll produce only 1/12th of a teaspoon of honey in her life.
As male honey bees are only needed for reproduction during the summer months and are not needed in winter, the females literally kick the males out of the hive and are left to die!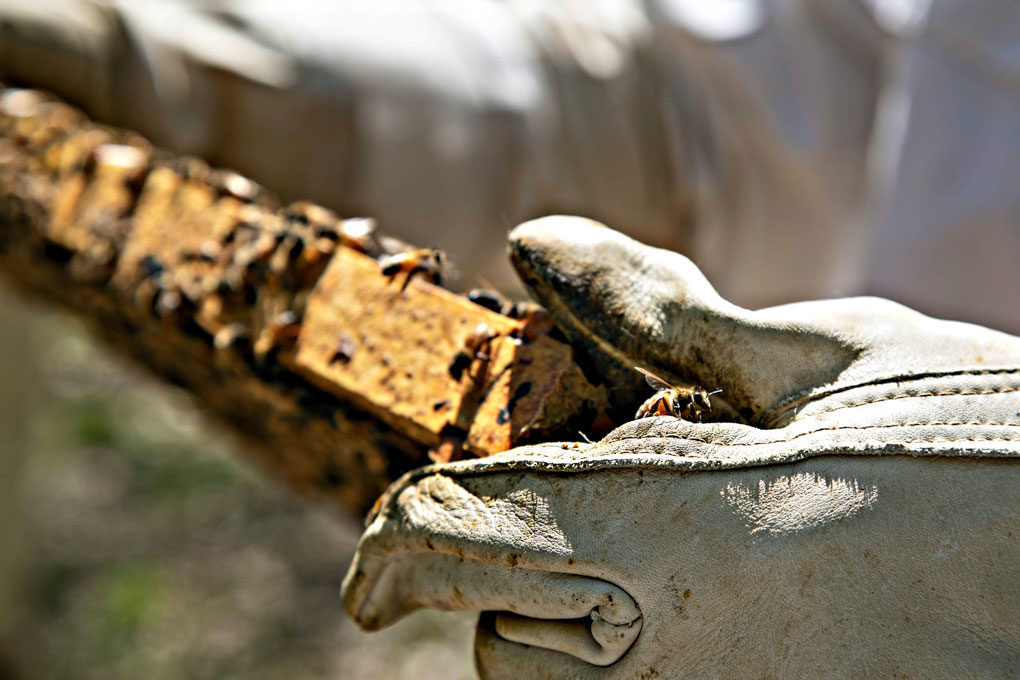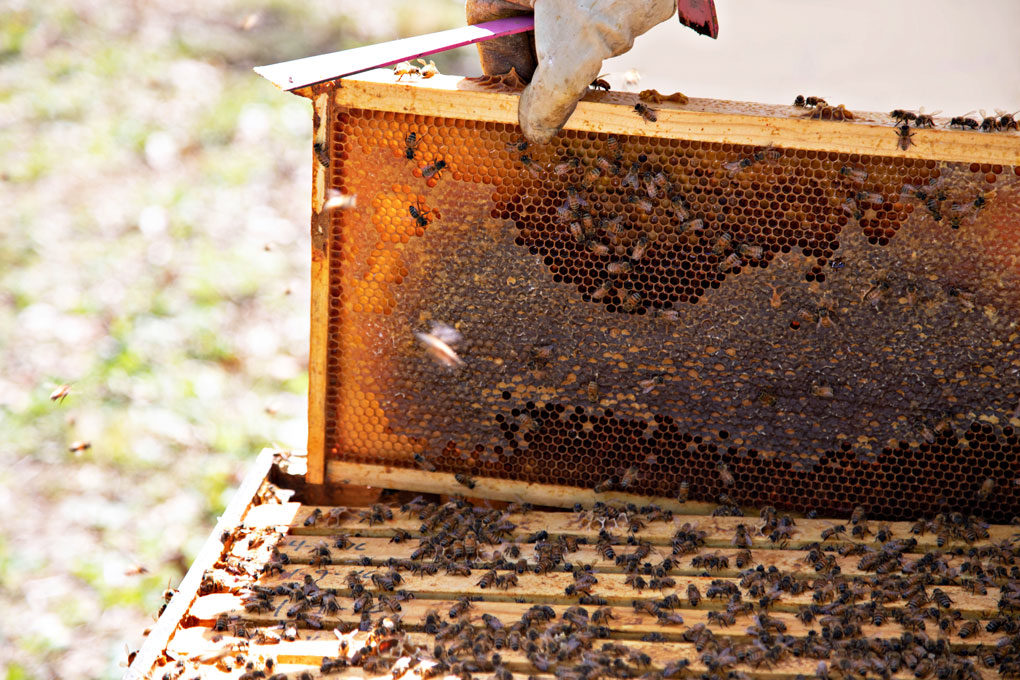 Little Bee of Connecticut officially launched in September 2014. In just under 5 years they've…
Grown from a local craft fair business to having sold across all 50 states.
Been honored to have been selected as a Martha Stewart American Made Maker.
Achieved a CT Department of Consumer Protection license to produce their skincare items.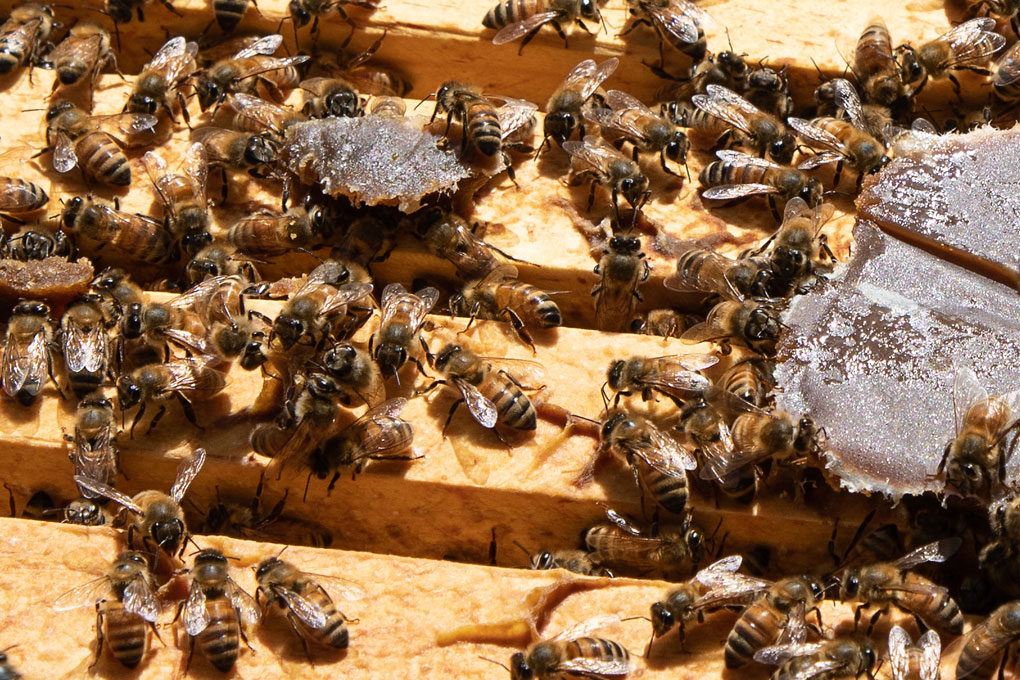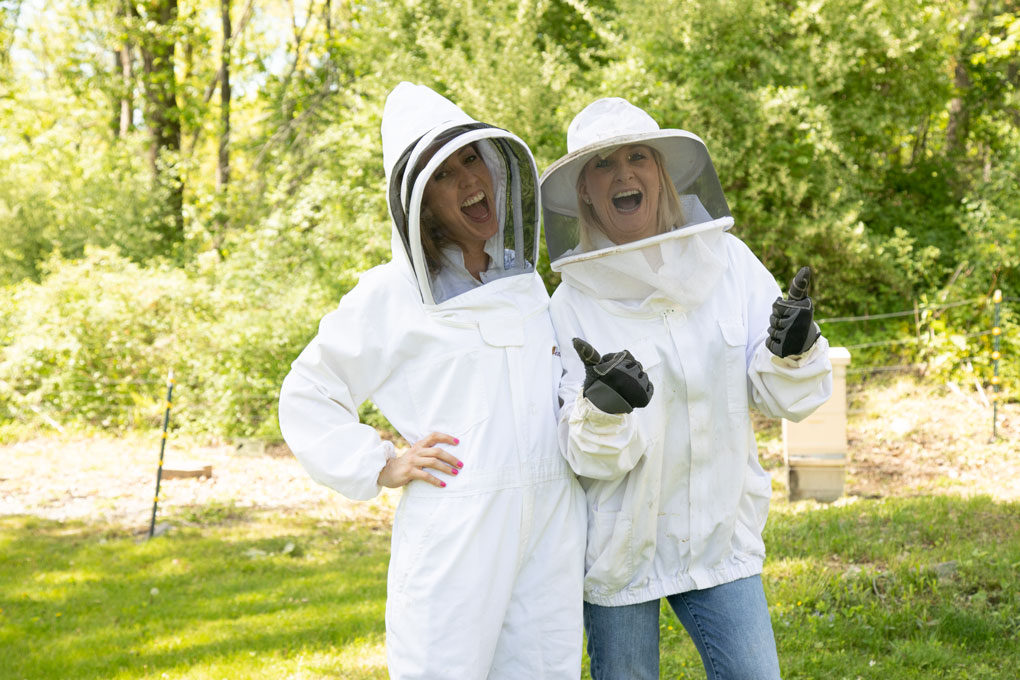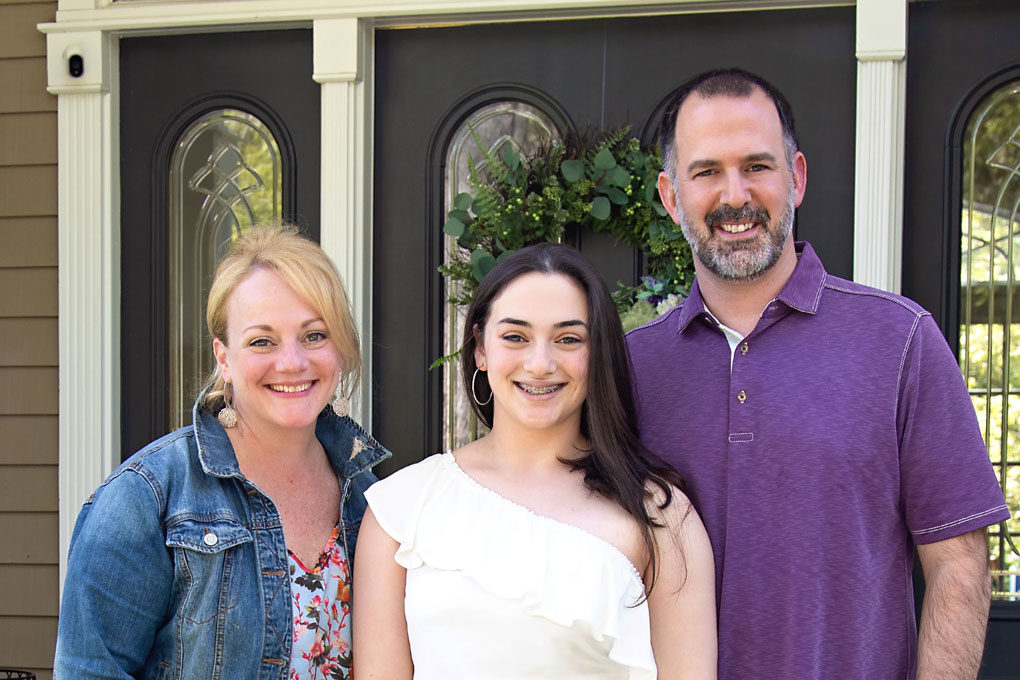 From consumer product development careers to bee-keeping. How'd that happen?
The idea of beekeeping and starting a business was an unexpected but welcome new chapter in our lives. In 2012, a trip to a farmer's market in Rhinebeck, NY and a conversation with a local beekeeper sparked not just a new hobby, but a journey of education and subsequent passion.
When we started learning about the fascinating work of honey bees and the benefits of beeswax and honey we quickly began our R&D efforts to create products that we love, are proud of, and would appeal to a wide variety of consumers seeking beneficial, minimalist products.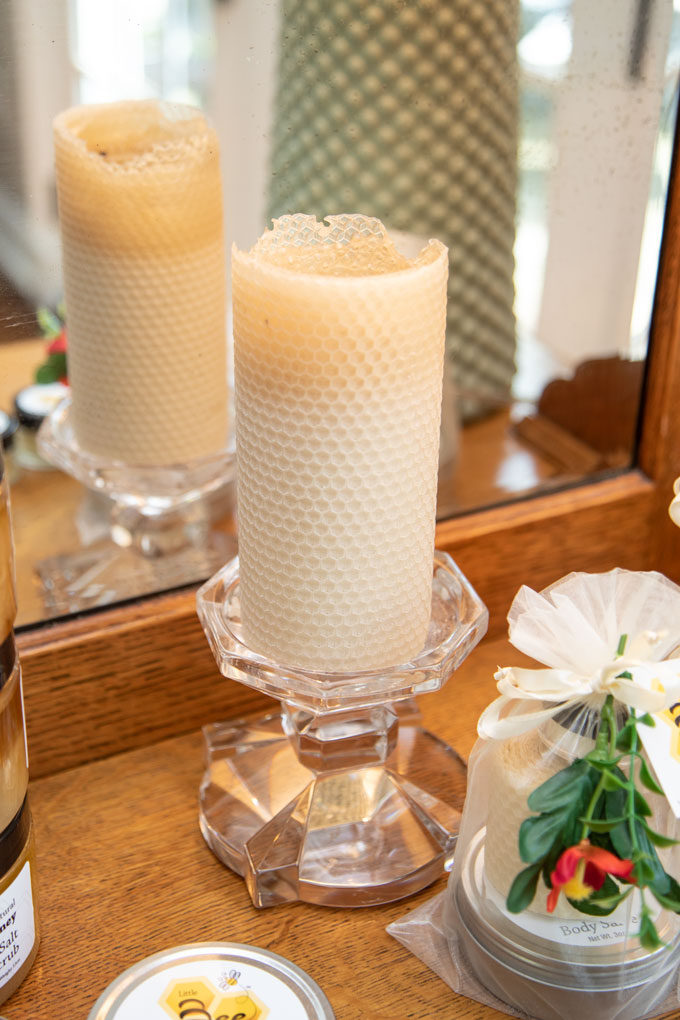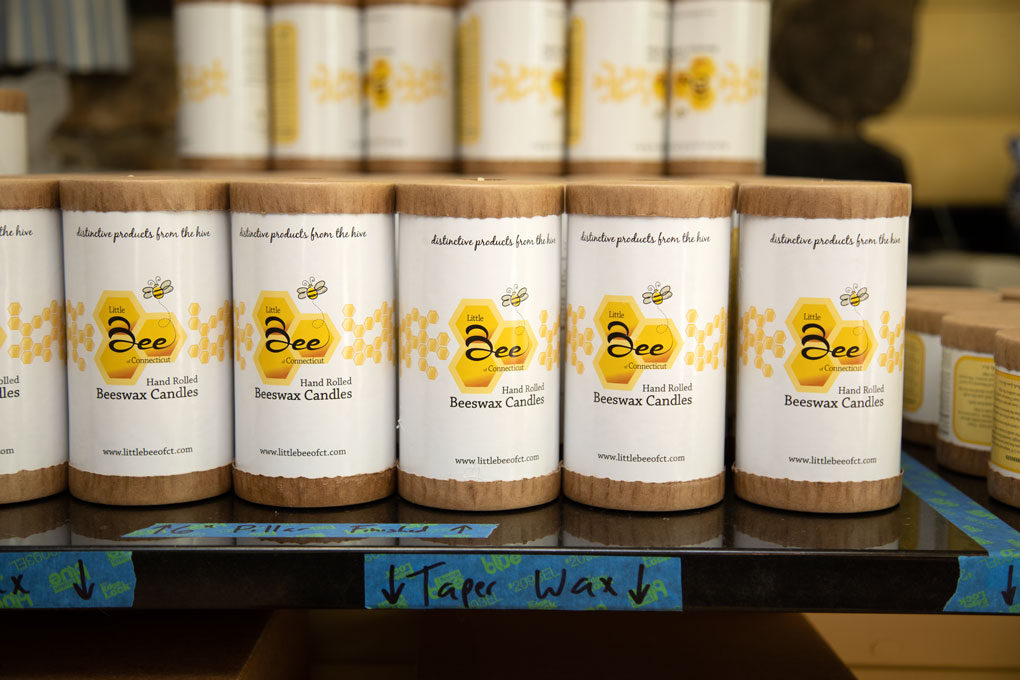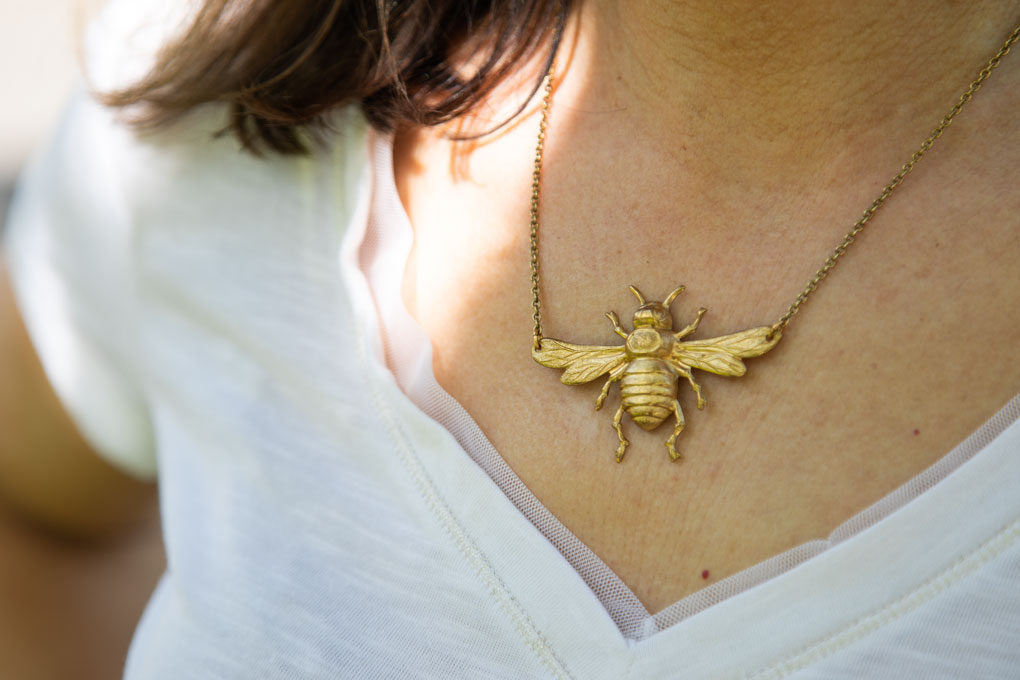 Honey bee populations are in decline…
Colonies are lost every season due to a myriad of potential contributors. From chemical contamination via herbicides/pesticides, to colony diseases from varroa mites, to over development of the land and monocrop farming practices all contribute to the loss of nectar sources.
What can we do??
You can help without even putting a bee suit on. Support your local beekeepers, plant pollinator-friendly flowers/plants and avoid toxic weed killers by giving "weeds" a second look. If you must remove "weeds", please pluck them. DO NOT use bee-toxic weed killers such as RoundUp. When a honey bee lands on a plant which has been treated with these herbicides, it brings that toxin back to hive. This can potentially weaken or kill an otherwise healthy colony.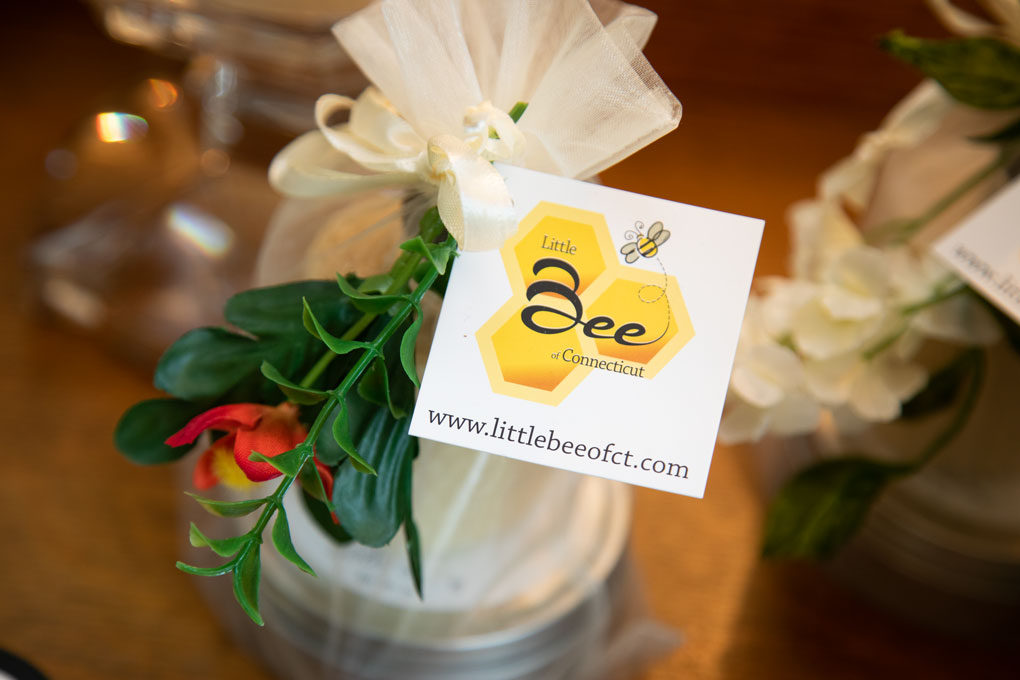 Go shopping!
Little Bee of Connecticut is online and in stores.
---
Words: Bev / Pics: Lora (photos of us in the hive by Debi Norton)