Lora had an amazing tour and tasting at Opus One in Napa! We were also honored to have chatted with David Pearson, appointed as CEO in 2004, the first person singly responsible for Opus One…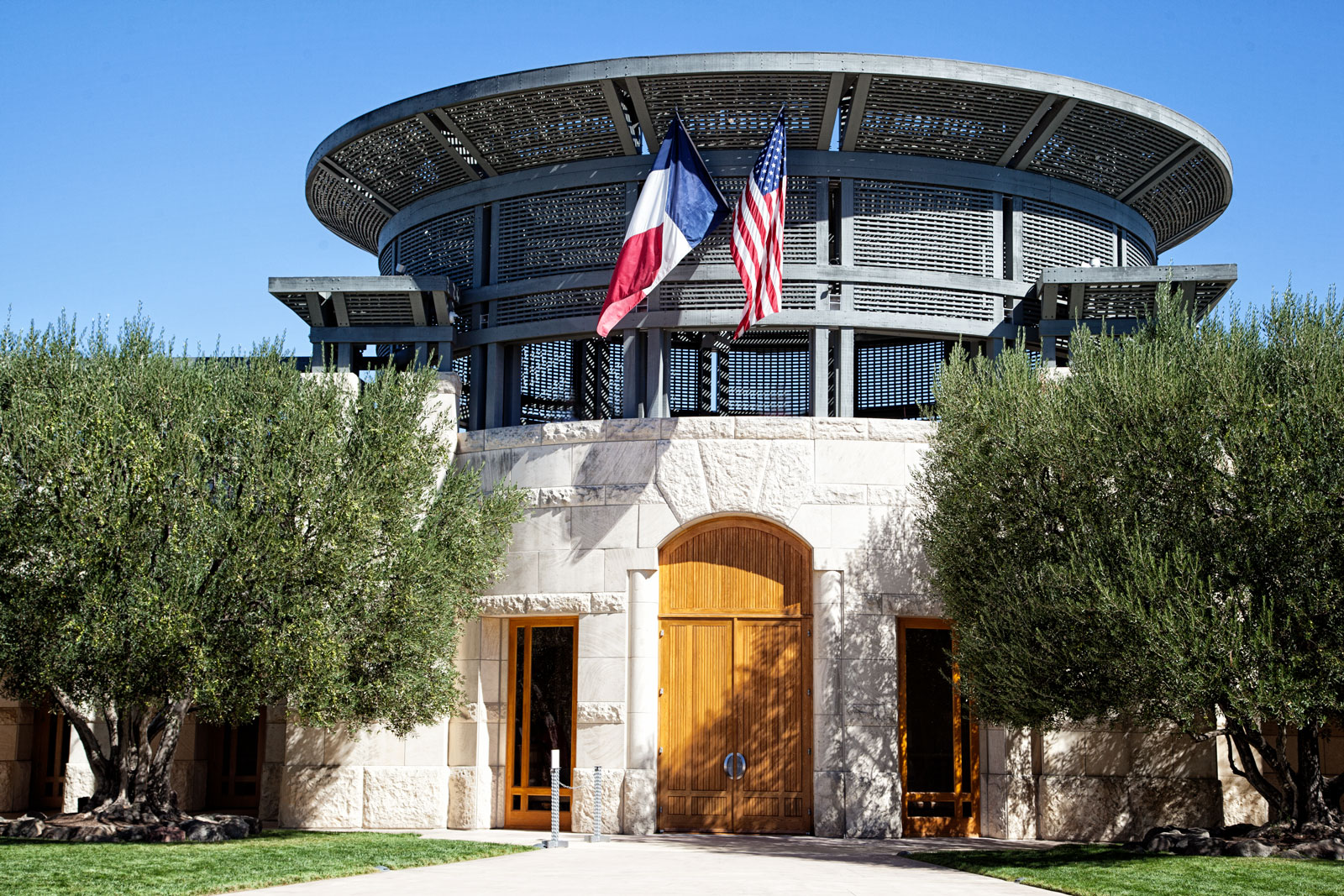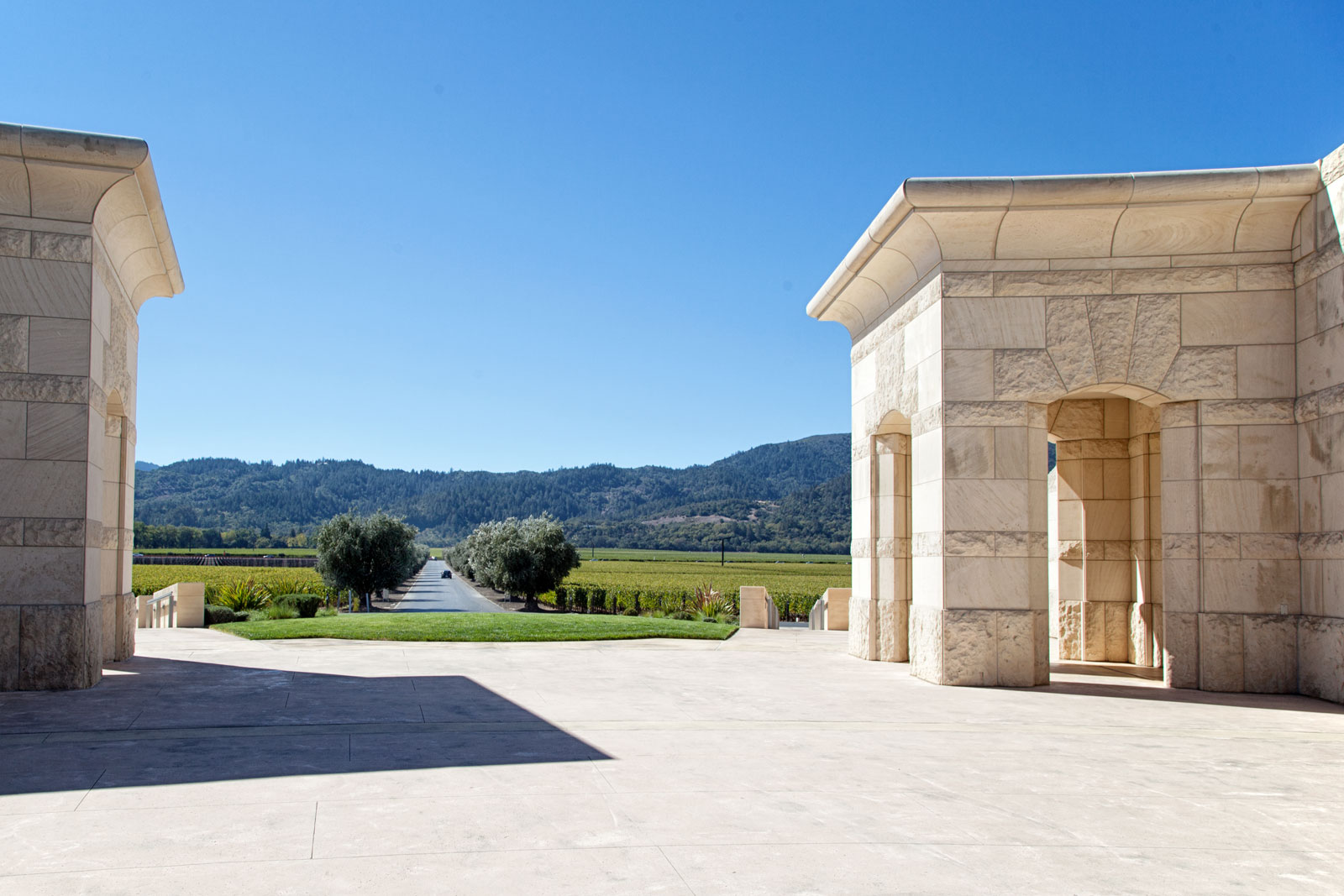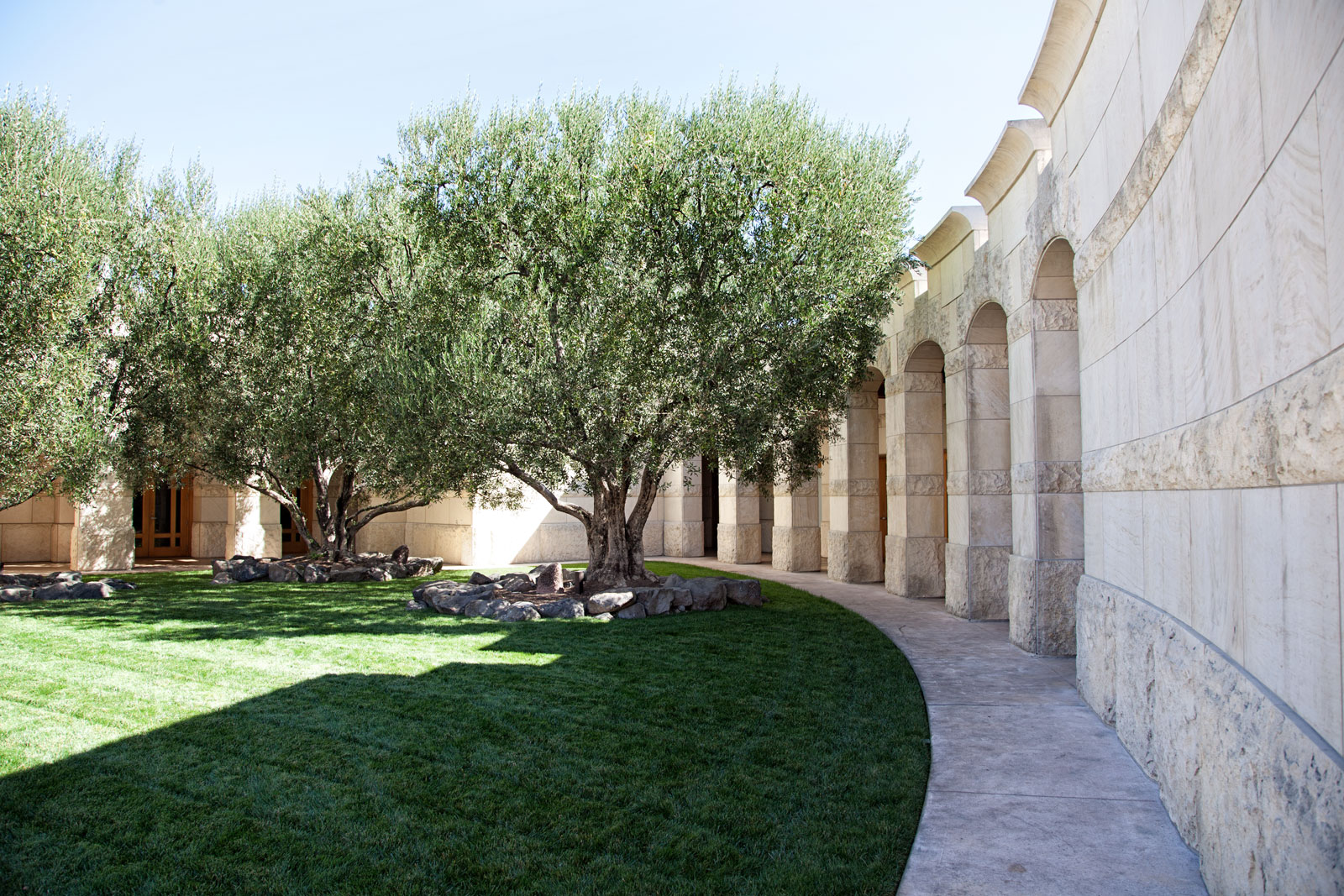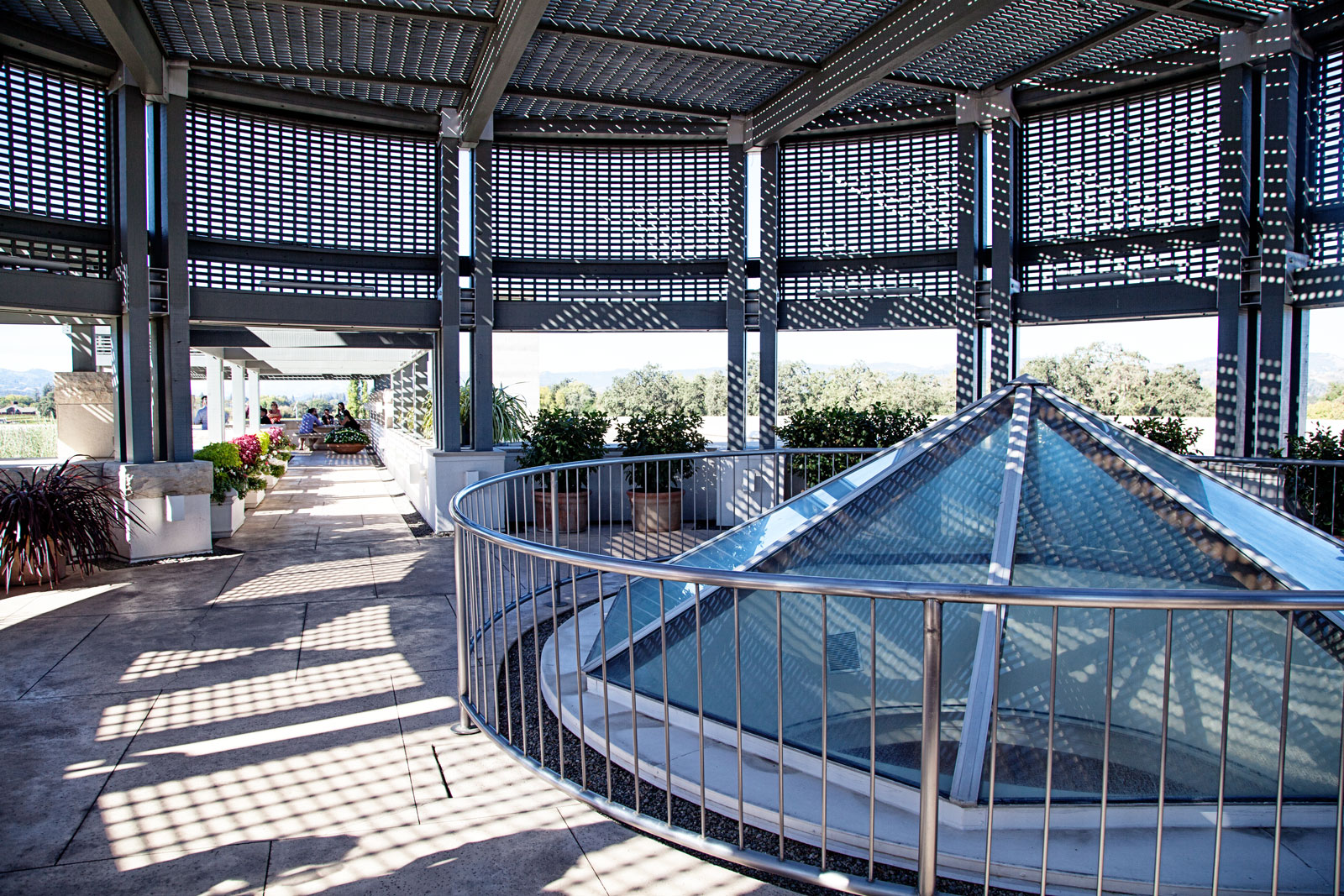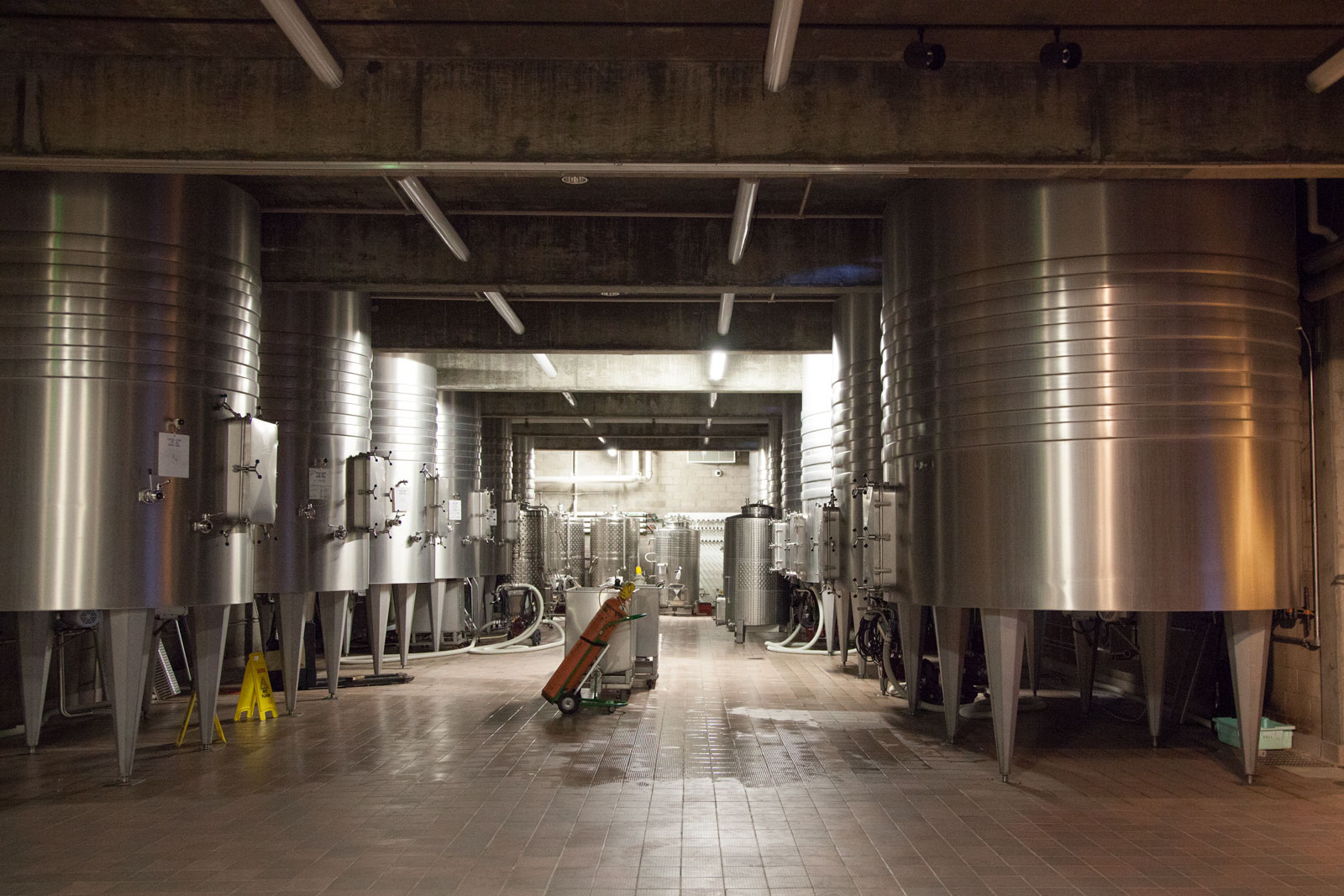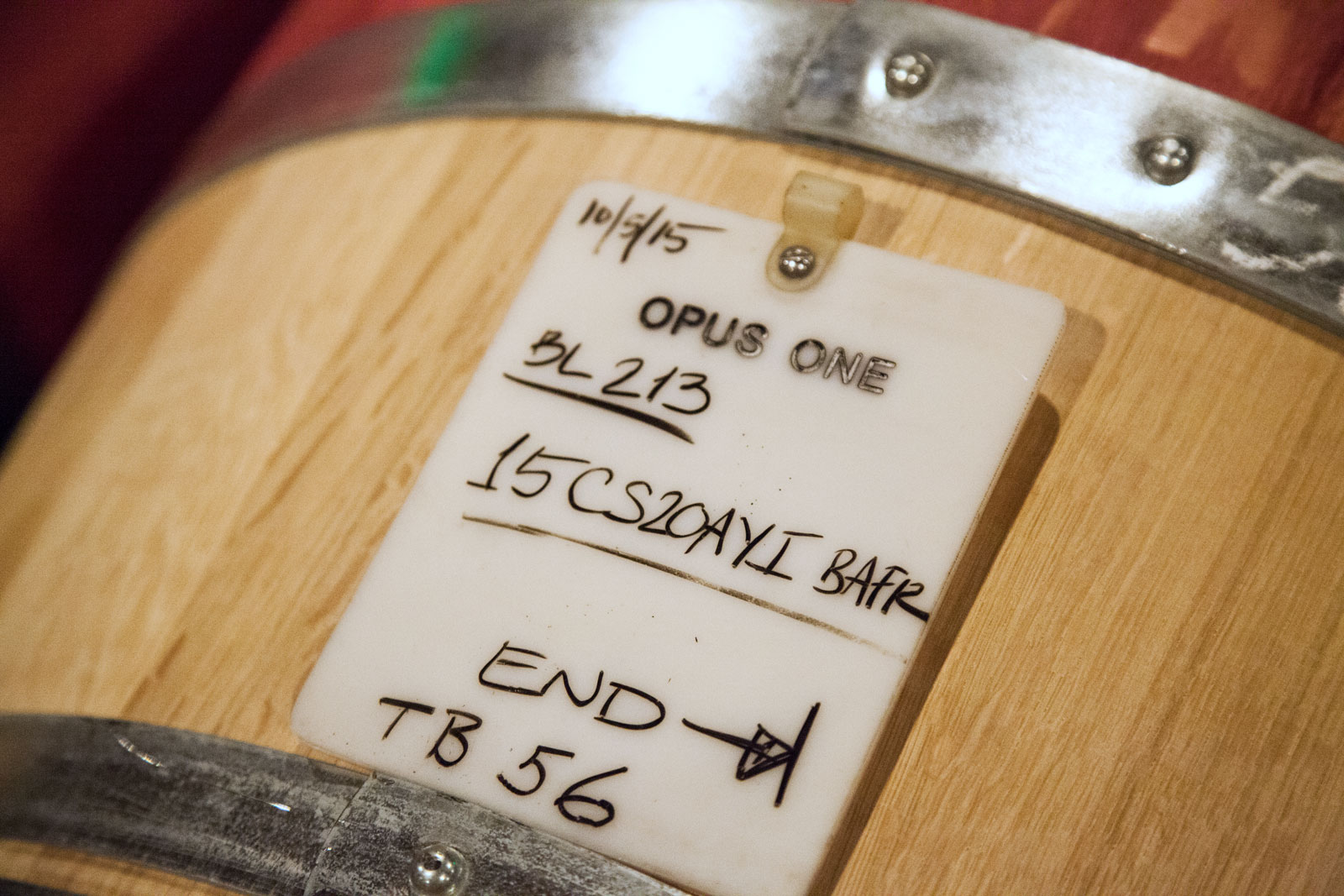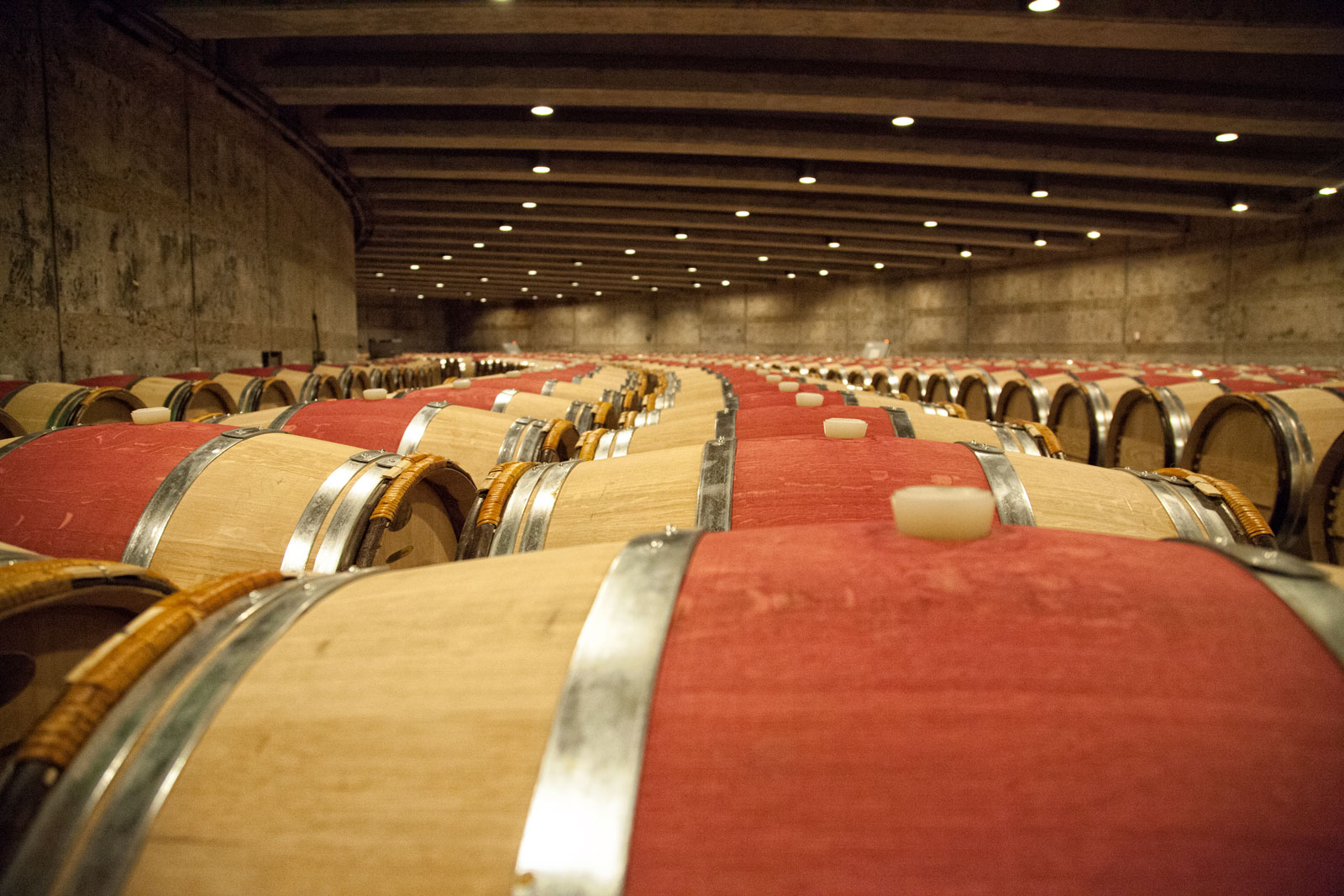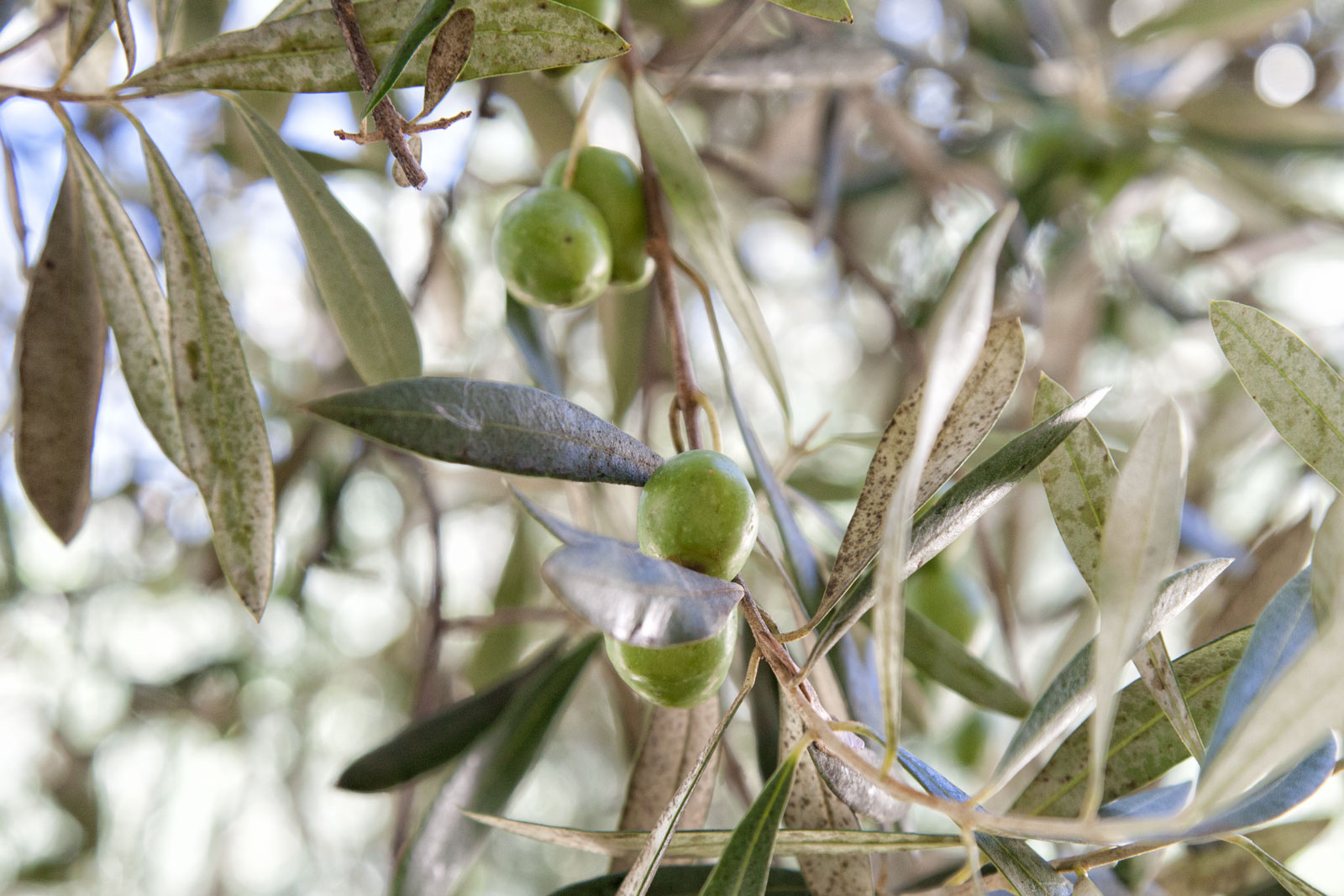 First things first, meet Opus One CEO, David Pearson…
You were appointed as CEO of Opus One in 2004. Tell us about your experience so far in this position. What are you most proud of in this role?
My experience since 2004 has been one long sustained feeling of joy, pleasure and pride, with some moments of stress and fatigue… Opus One is, in fact, a special place where we continue to feel the passion, drive and inspiration of our founders, Robert Mondavi and Baron Philippe de Rothschild. What makes it so special are the people – cliché to be sure, but in this case the absolute truth. I am most proud of having the chance to work with them. It's just fun. Over the past decade, we are making some of the best wines that we have ever made, and our presence – people who enjoy our wine – has grown exponentially around the world. Today Opus One is found in more than 70 countries…and, we're just getting started. 🙂
Where can we find you when you're not running Opus One? Hobbies, travel faves?
In my garden… if I am not at home or traveling for work, you can look for me somewhere in the south of France. Favorite pastime at home: cooking with what we picked from the garden. When I am traveling for work, I love experiencing different cultures, but my second-home for work is Japan. Two years ago, I was "obliged" to travel to the Maldives for work. My daughter pointed out, correctly, that most people would not call that work. I may have to go back there again…this time not on work duty.
You actually lived in Connecticut at one point! Tell us what you love about the east coast and CT in general.
Having grown up in San Diego, Connecticut became my second home when I moved there in 1987. I lived there for 9 years; married a Connecticut girl, and our three children were born there. Ironically, I found my core group of friends by playing volleyball in Farmington, CT. I came to love New England; the fall foliage, the first snow, the return of spring – didn't ever care too much for the end of winter and some of the humidity in summer. I loved the sense of 'roots' in NE; people's families are from there and they stay there. San Diego is a transient population. Lastly, I came to love the fact that we could drive in a matter of hours to Maine or Vermont or Manhattan or Montreal. I lived in Simsbury, Tariffville to be very precise, for most of my time there and the back country is beautiful.
What's your favorite meal to pair with Opus One?
No question about it: grilled rack of lamb with herbes de provence. In the wintertime, an authentic cassoulet is perfect.
What makes your winery special?
As said above: the people. We have an absolutely special group of people all dedicated to one common goal. We believe that we are doing something unique and special: continuing the work of bringing to life the grand wine imagined by Robert Mondavi and Baron Philippe de Rothschild. We are uniquely committed to doing this one thing only as well as we possibly can.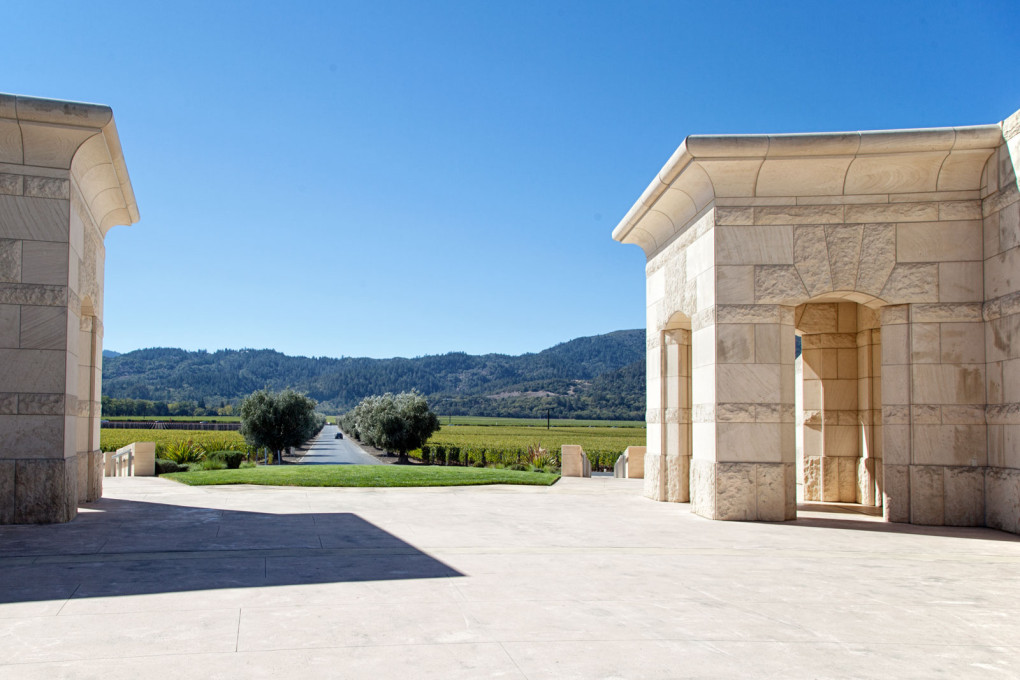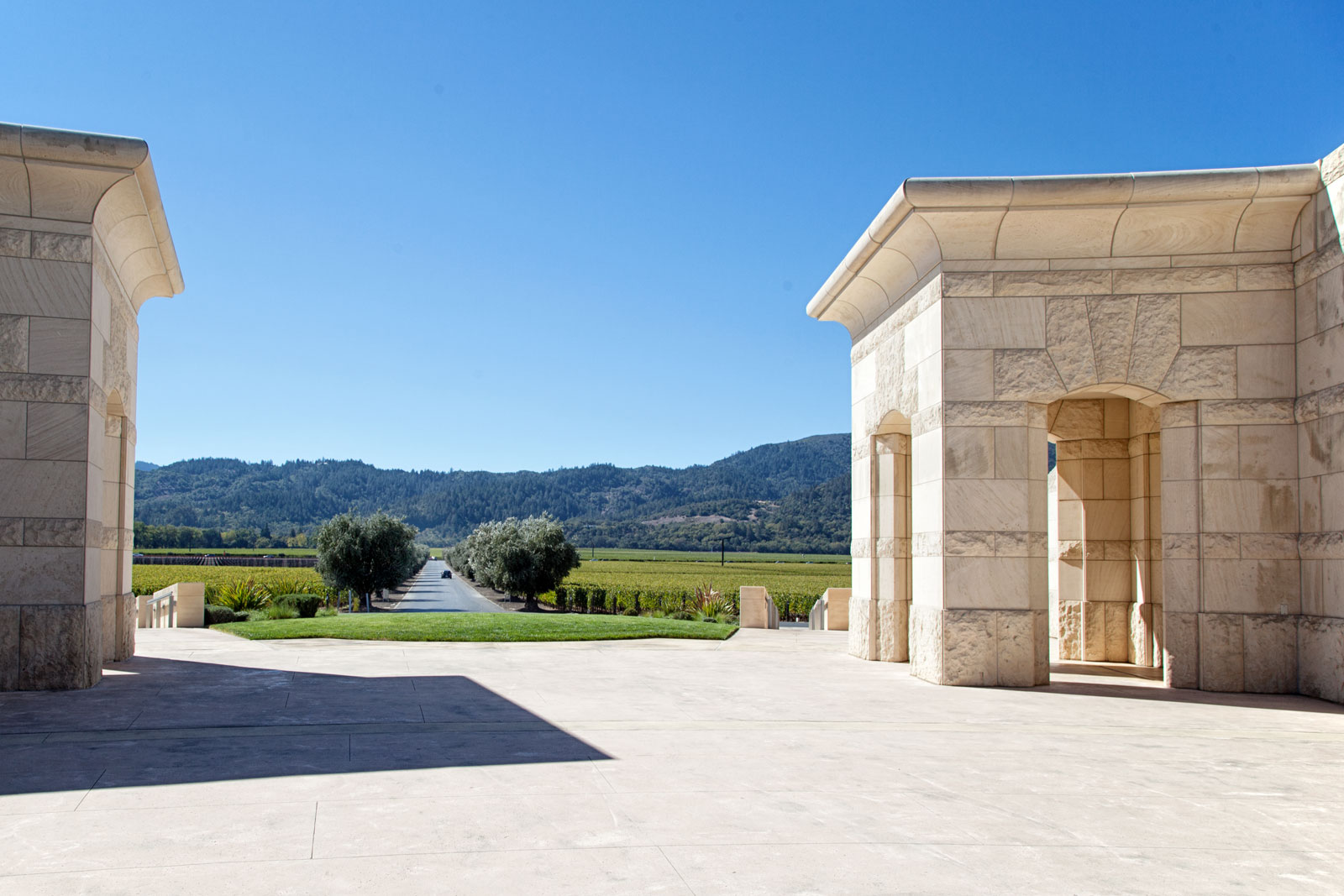 As I was touring the vineyard, an employee stated how extremely wonderful you were as a human as well as a business executive. Having been in communications with you, I can see why they said that! Any tips for our business owner readers on what is the key to good management?
Caring for people – all of us at the winery, and our trade partners. Truly caring for them and the quality of our relationships. It is not just what we do, is how we do it and how we do it together. Forging great relations is a disarmingly simple idea, but it's hard work that requires constant attention. We don't focus our goals on financial objectives – profits, equity… – we focus on making the best wine possible and presenting it well. If we do that, the rest takes care of itself.
Now about my tour and love affair with Opus One….by Lora
When you first drive into the entrance to Opus in Napa, your breath gets taken away. The Texas limestone building, designed by Scott Johnson, looks as if it's being released from the earth. I'm suddenly very thirsty… ?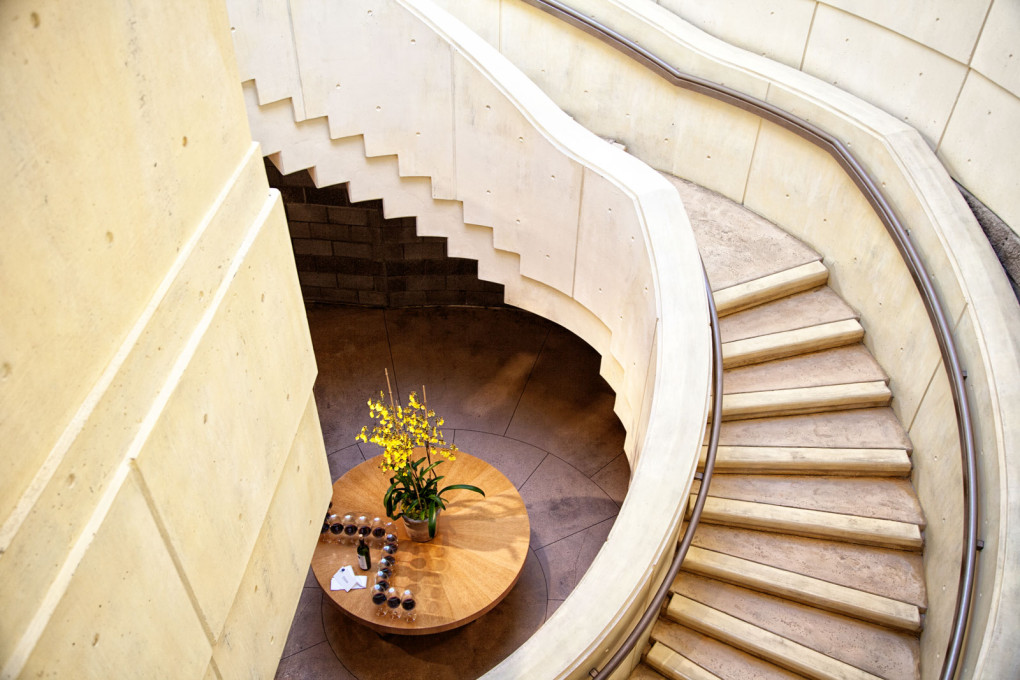 Vicki greeted us in the Salon, a formal room decorated by Baroness Rothschild and Margaret Mondavi. The room is filled with 18th century opera chairs and a Medici mirror, among other treasures. We learned the history of the company founded by Baron Philippe de Rothschild and Robert Mondavi. The room was so beautiful, that had Vicki said we were staying in there for the tasting, I would have been perfectly content. But alas, we must get up and start the tour!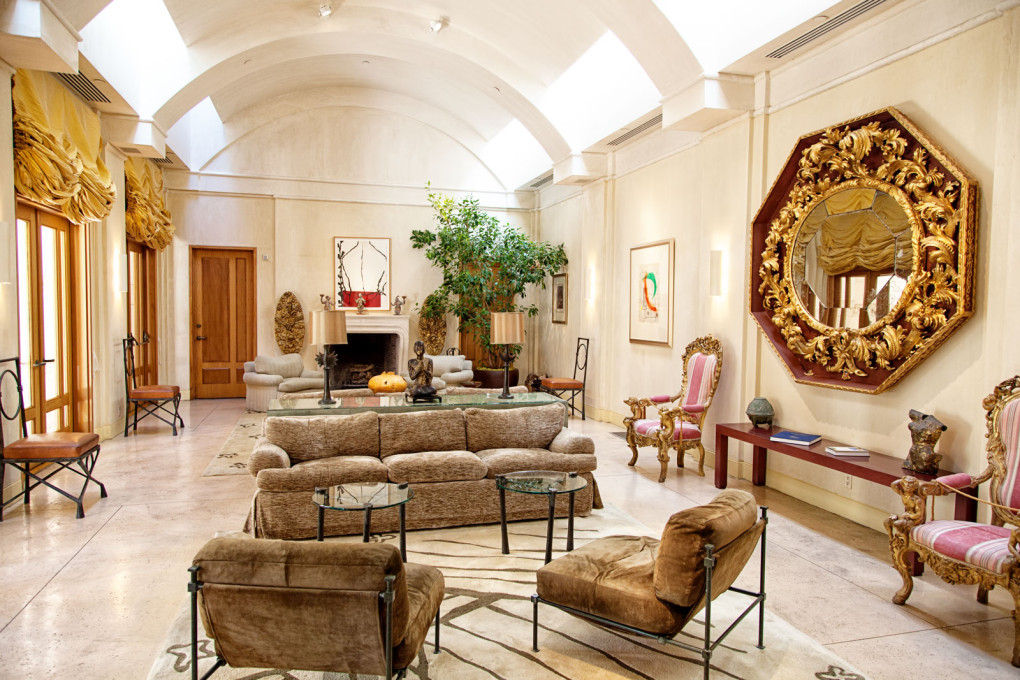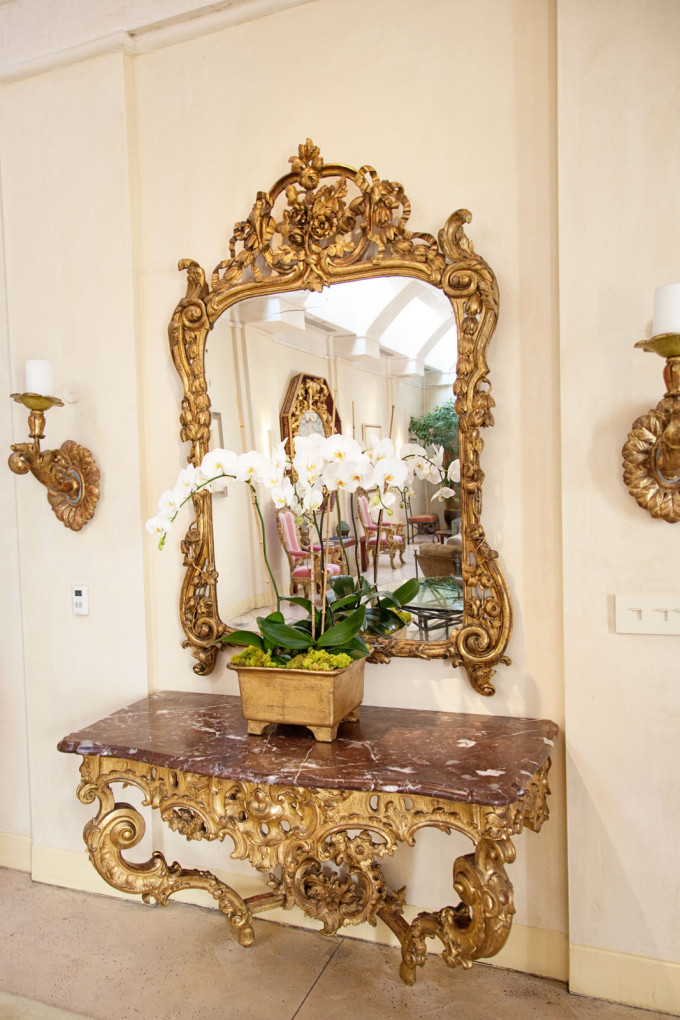 Outside we hear how the designer used American oak for the large entry doors, California redwood for the pergola, and Texas limestone for the building. We get up close and personal to the vines and hear how they are taken care of (hand harvested and less likely to break skins) from 2 am until 9 am – AND the carts have LED lights and espresso machines on them!). In my best "Hunger Games" style, I raise my hand and declare, "I volunteer as harvester!"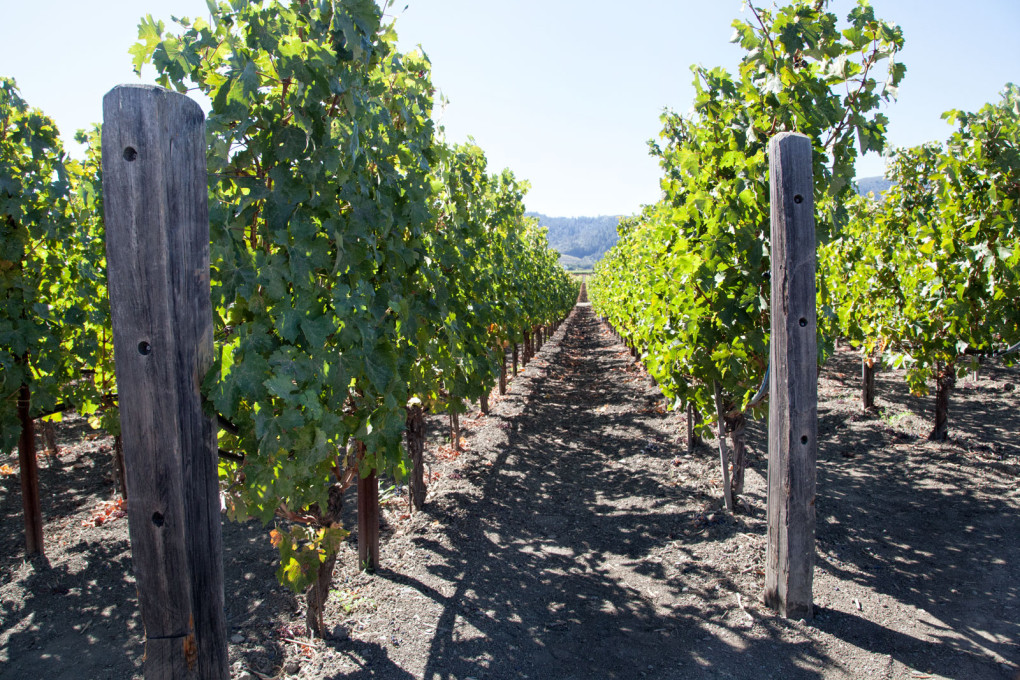 Back into the building, we see the lab and learn about the corks from Portugal, the tank room (gravity flow system), view the Napa River view, and then head to the cellar…..Opus One uses new barrels only, and will only use them once.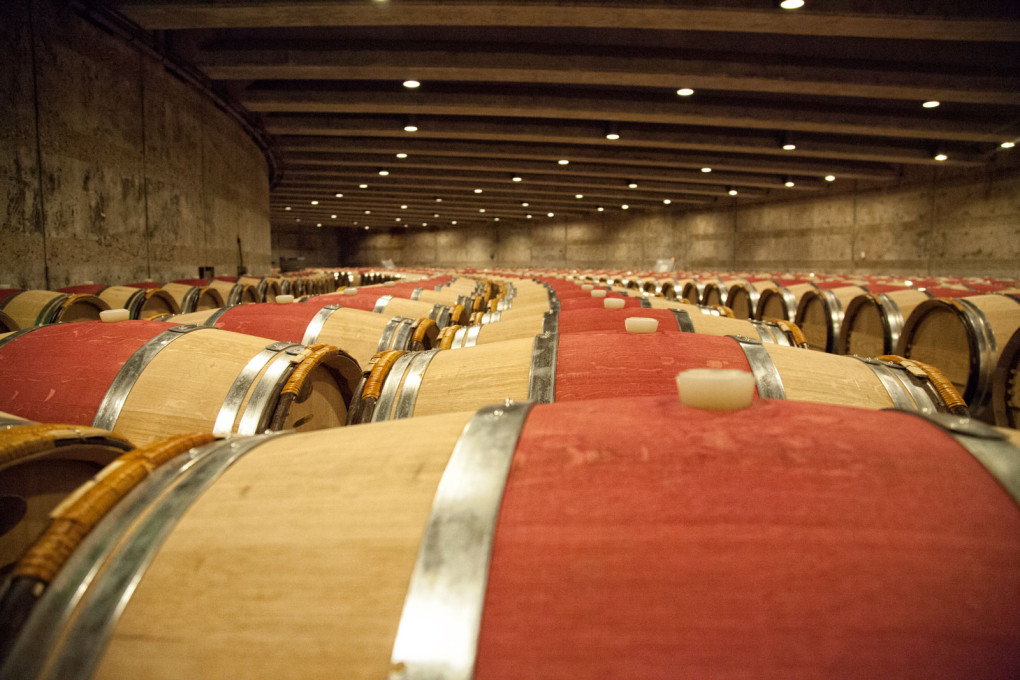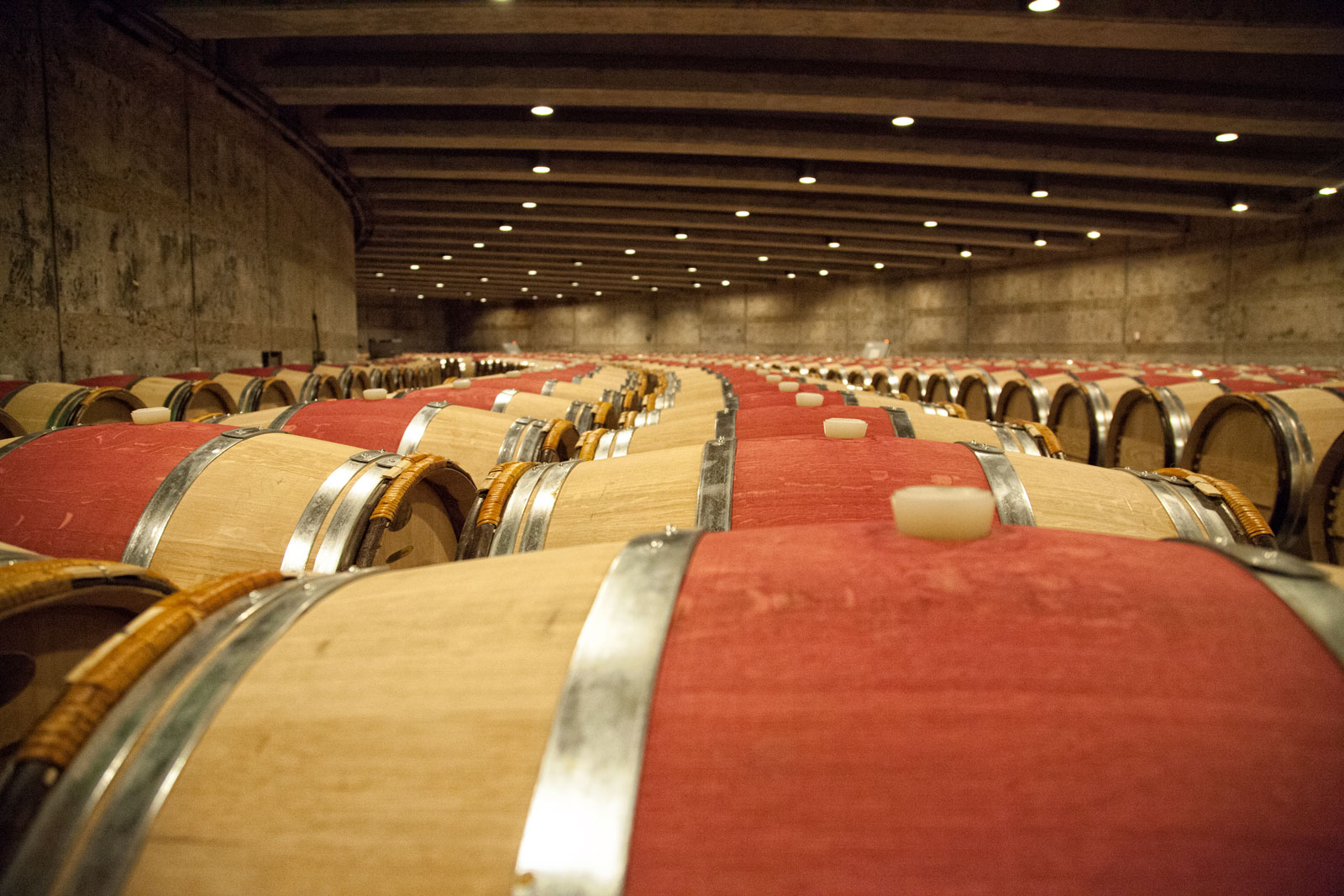 The Partners' Room is a private tasting room where Vicki pours us their 2012 vintage. It's as if magic has been captured and transformed into something tangible. This $255 bottle of wine says (delicately, of course) "luxury" as soon as it hits your taste buds. Because I can't find the right words to describe it, I'll quote from Opus One's website, "Effusing dark fruit aromas accentuated by subtler notes of forest-floor and graphite; the wine's round mouthfeel and satiny tannins wrap around classic flavors of cassis, blackberry and black cherry. This refined and age-worthy wine offers lively acidity and a sturdy structure with a long lingering finish."
Yes. Magical.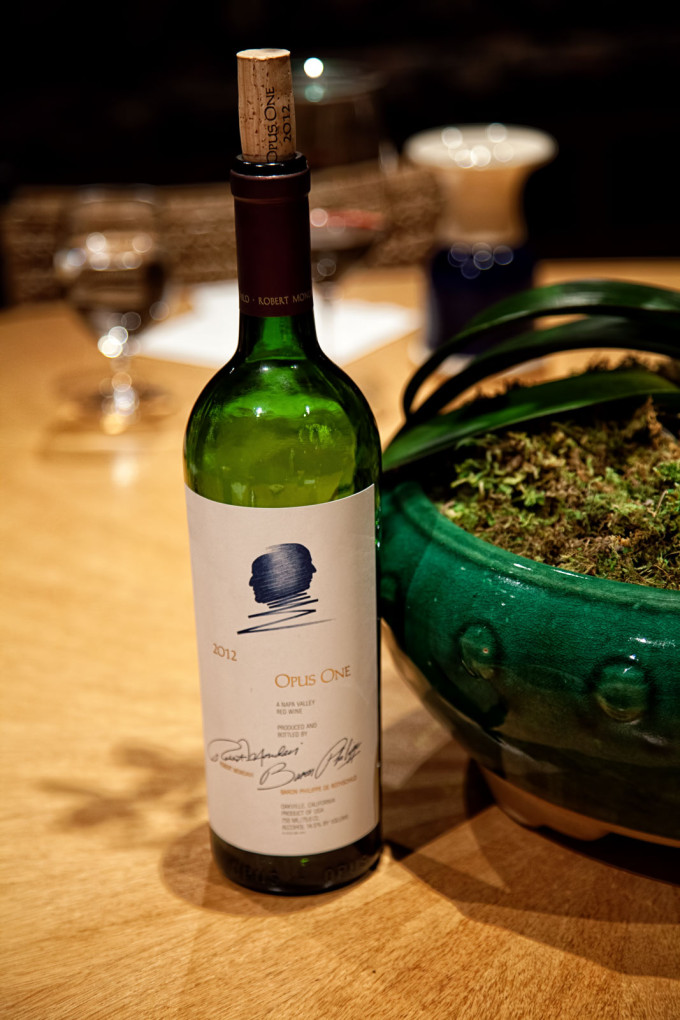 Oxford Dictionary defines opus as "any artistic work, especially one on a large scale." The wine, the staff, the grounds, the knowledge learned, the beauty of this place; all of it, was truly artistic and definitely on a large scale as far as experience and culture are concerned…Cheers!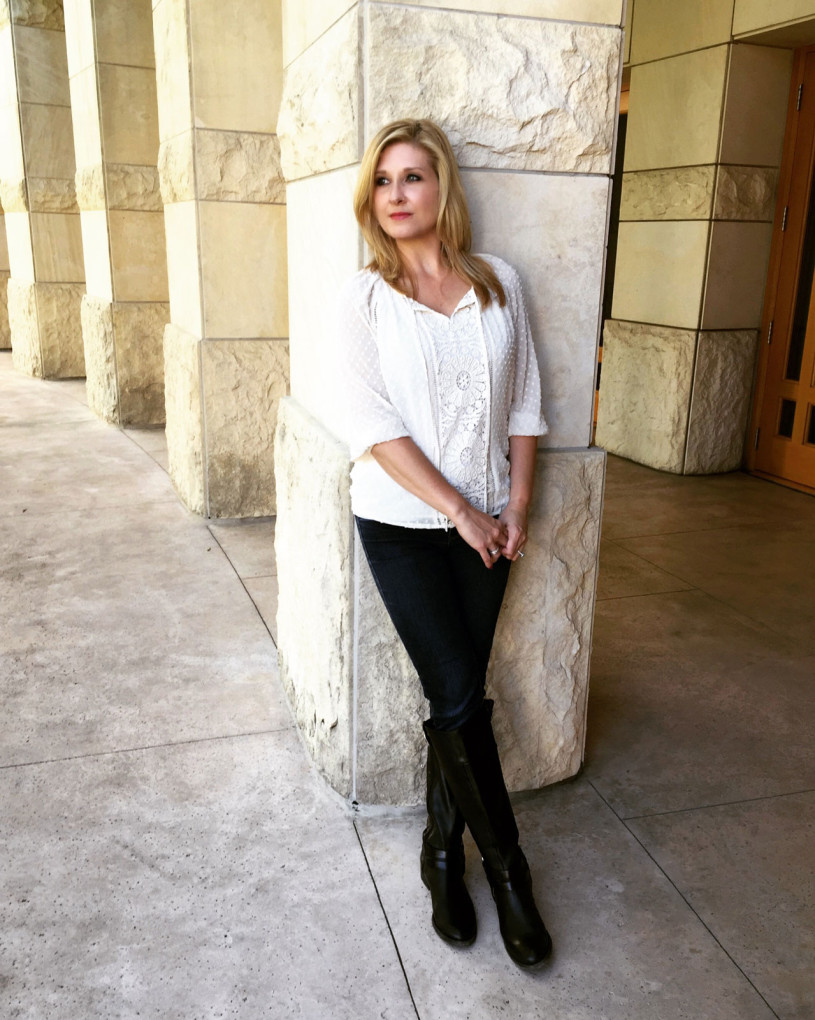 ---
Article and photos by Lora Karam, except as noted.
Visit Opus One's website, Facebook, and Instagram. Or you can visit them in person, which we highly recommend…
7900 St. Helena Highway, Oakville, CA 94562