What a pleasure it was to attend the Josie Natori Spring/Summer 2017 Presentation held at the impressive Waterfall Mansion during NYFW. The alternative to showing a collection on a runway, a presentation allows guests to get up close and personal! Those models are good sports and reminded us of the Queen's Guard, with all of us staring at them. We did manage to get one model to smile at us though…scroll on and enjoy the collection. We loved it!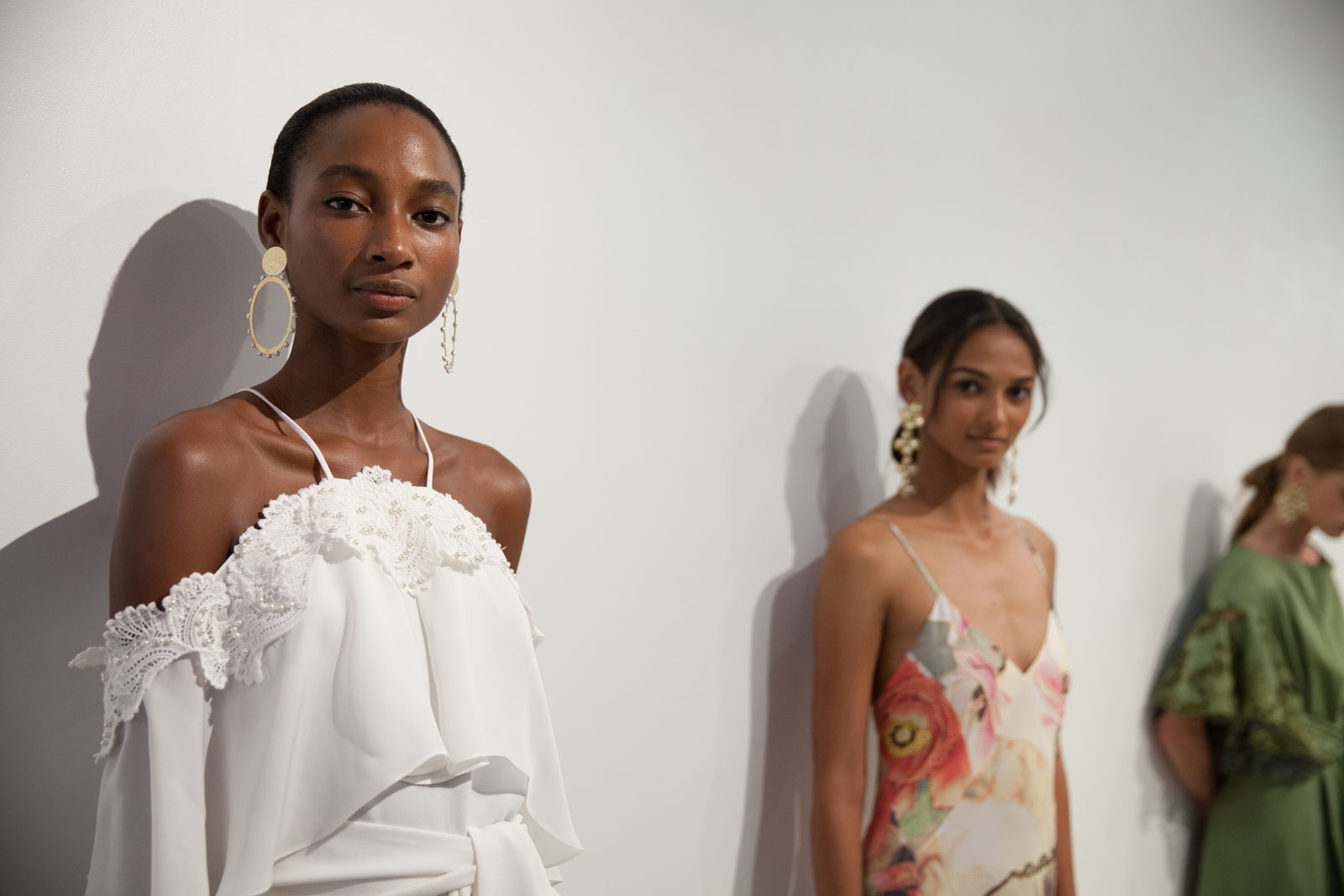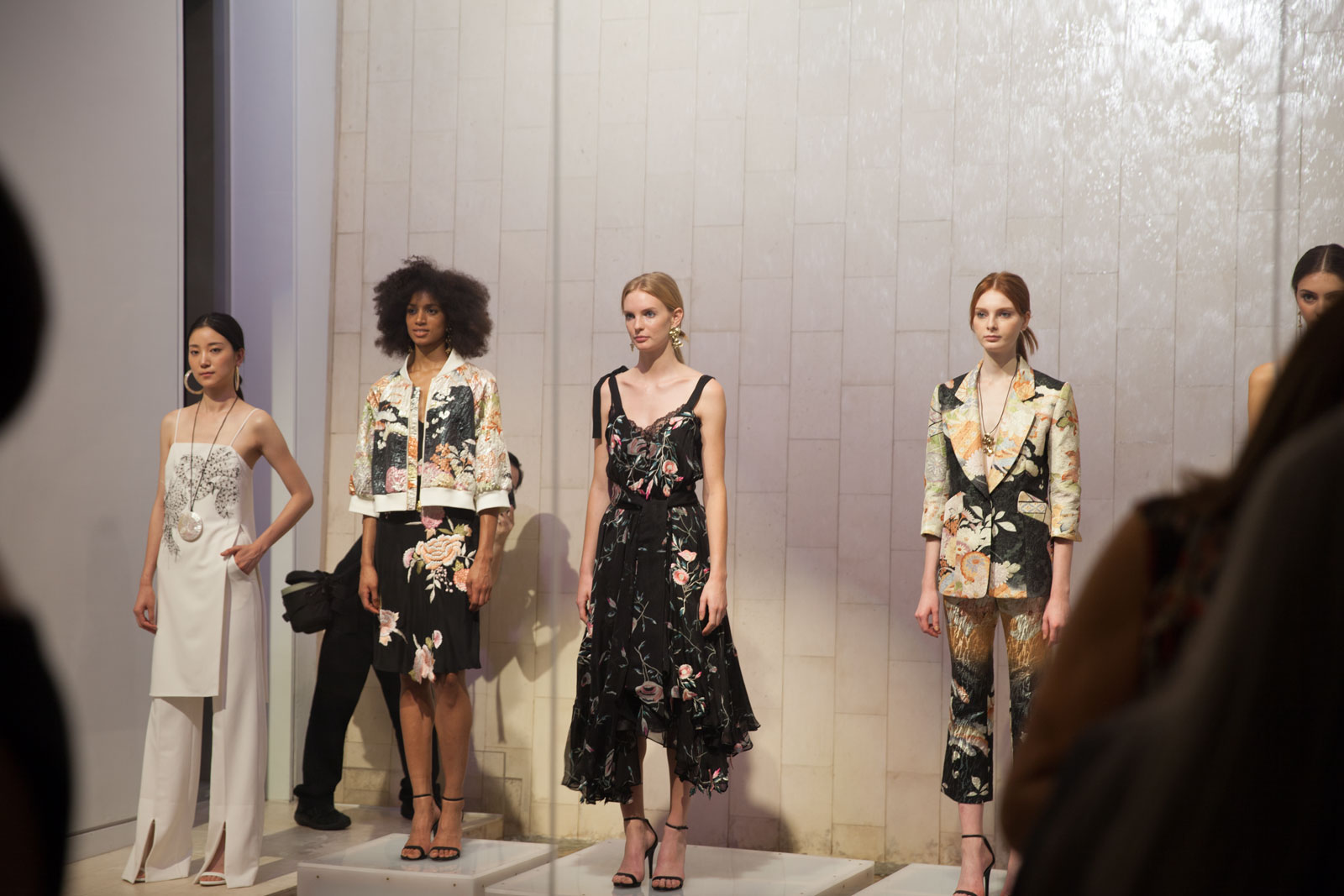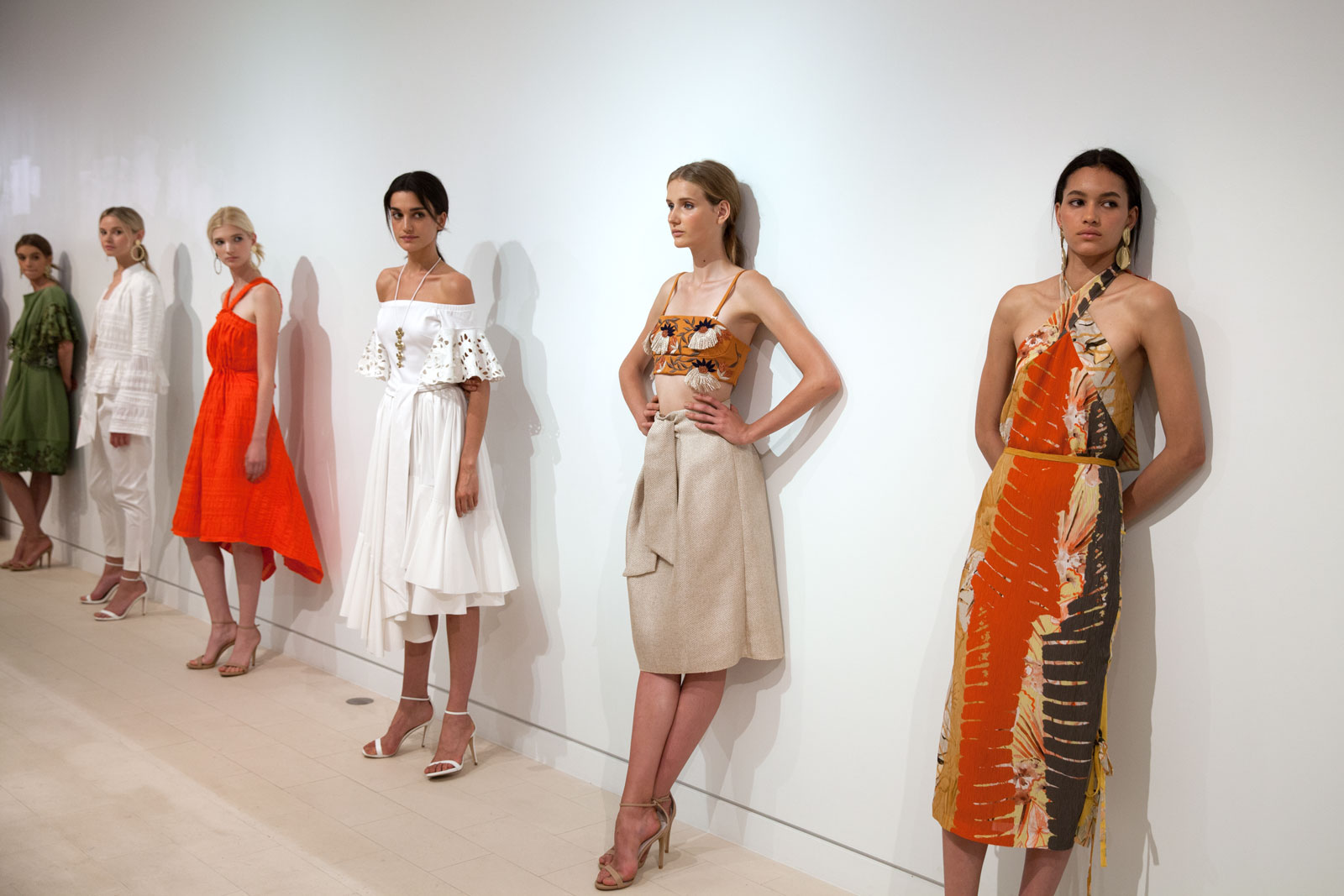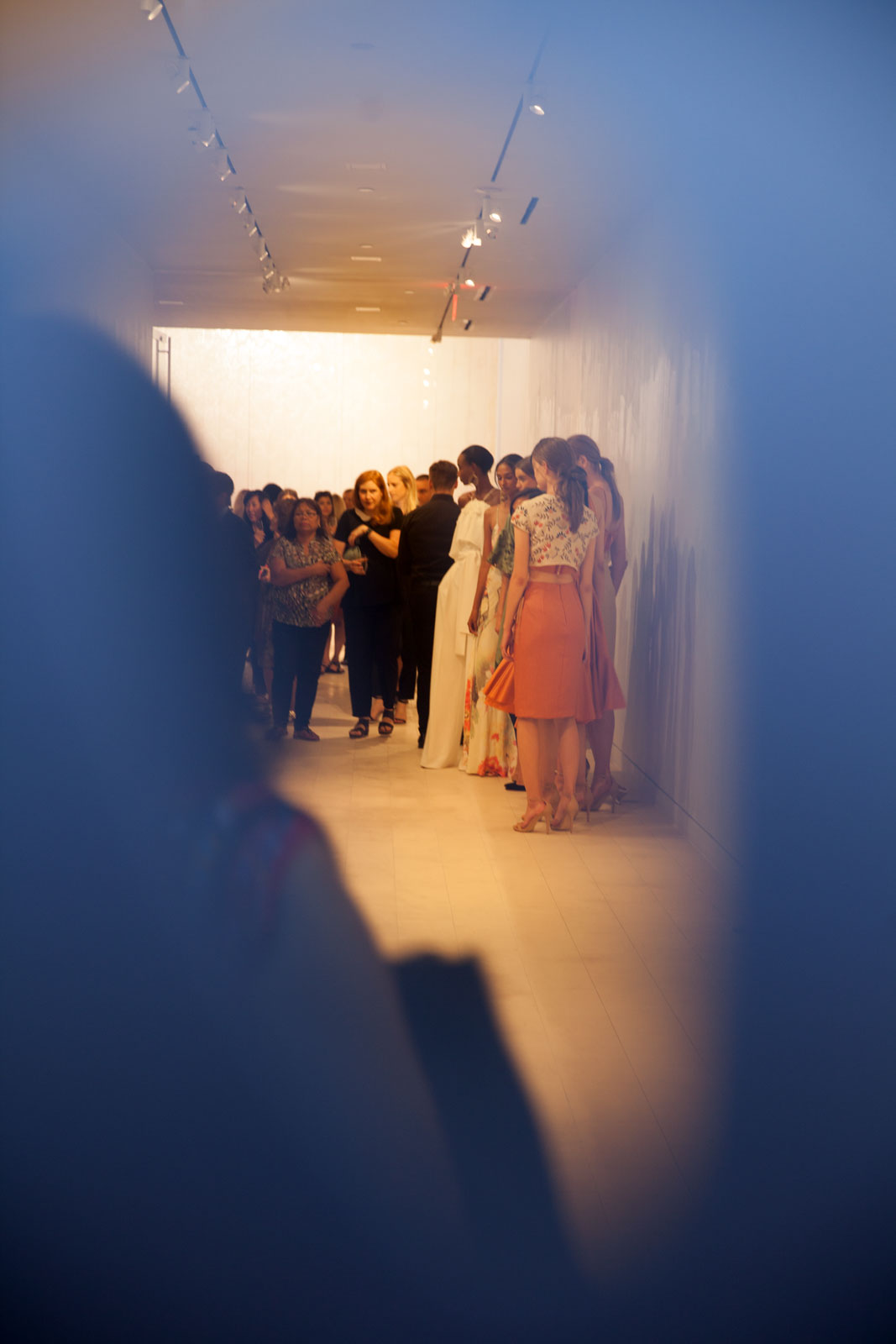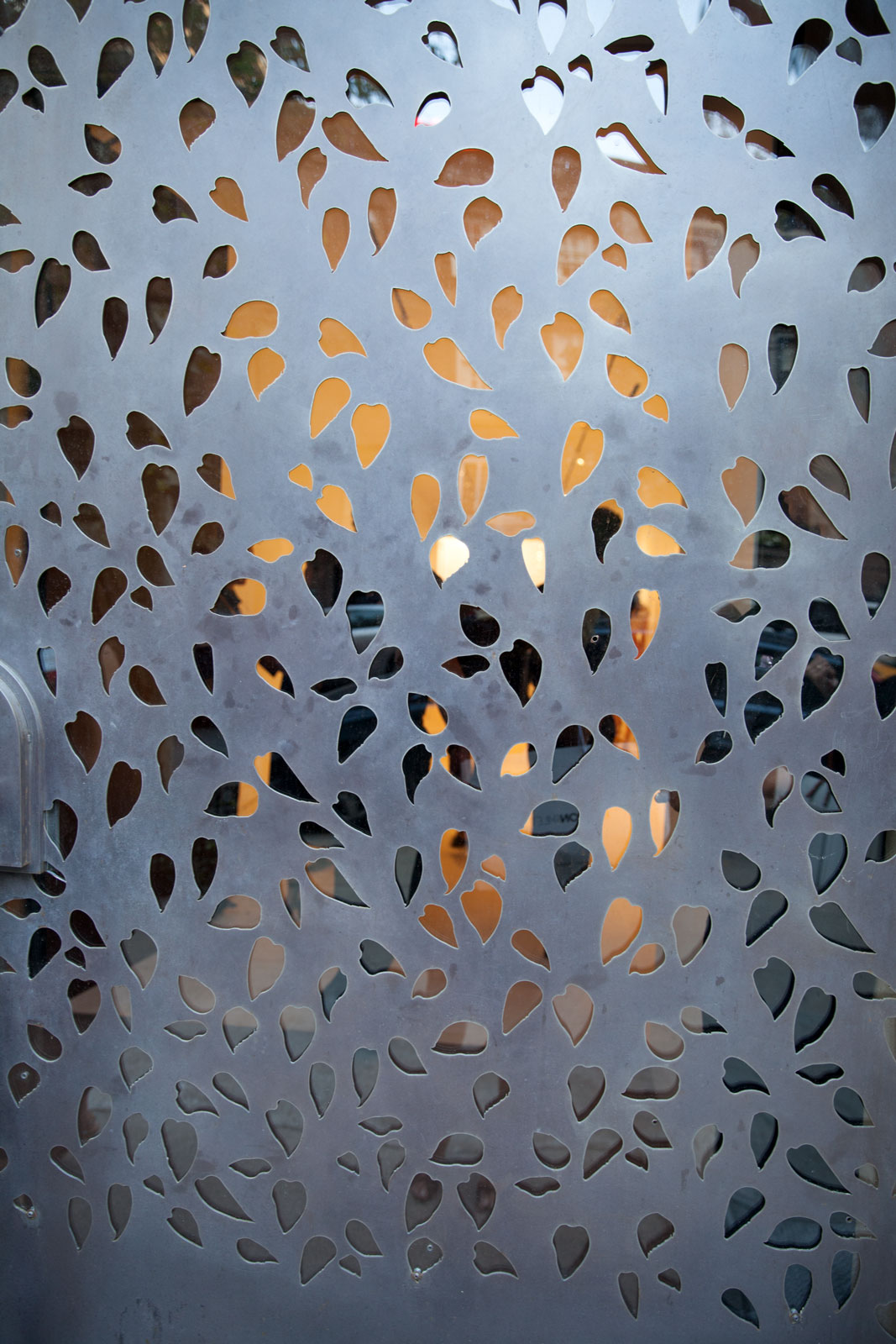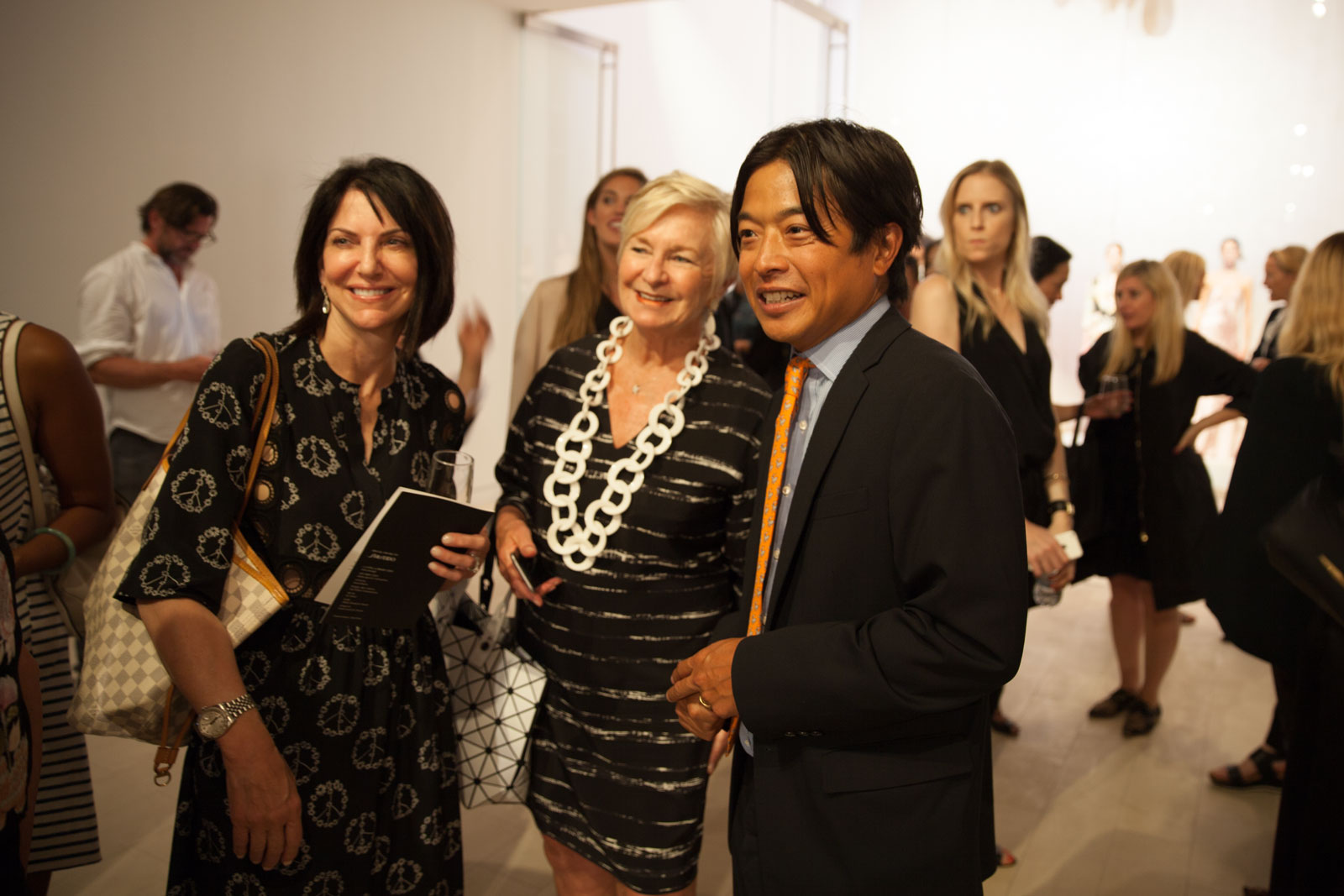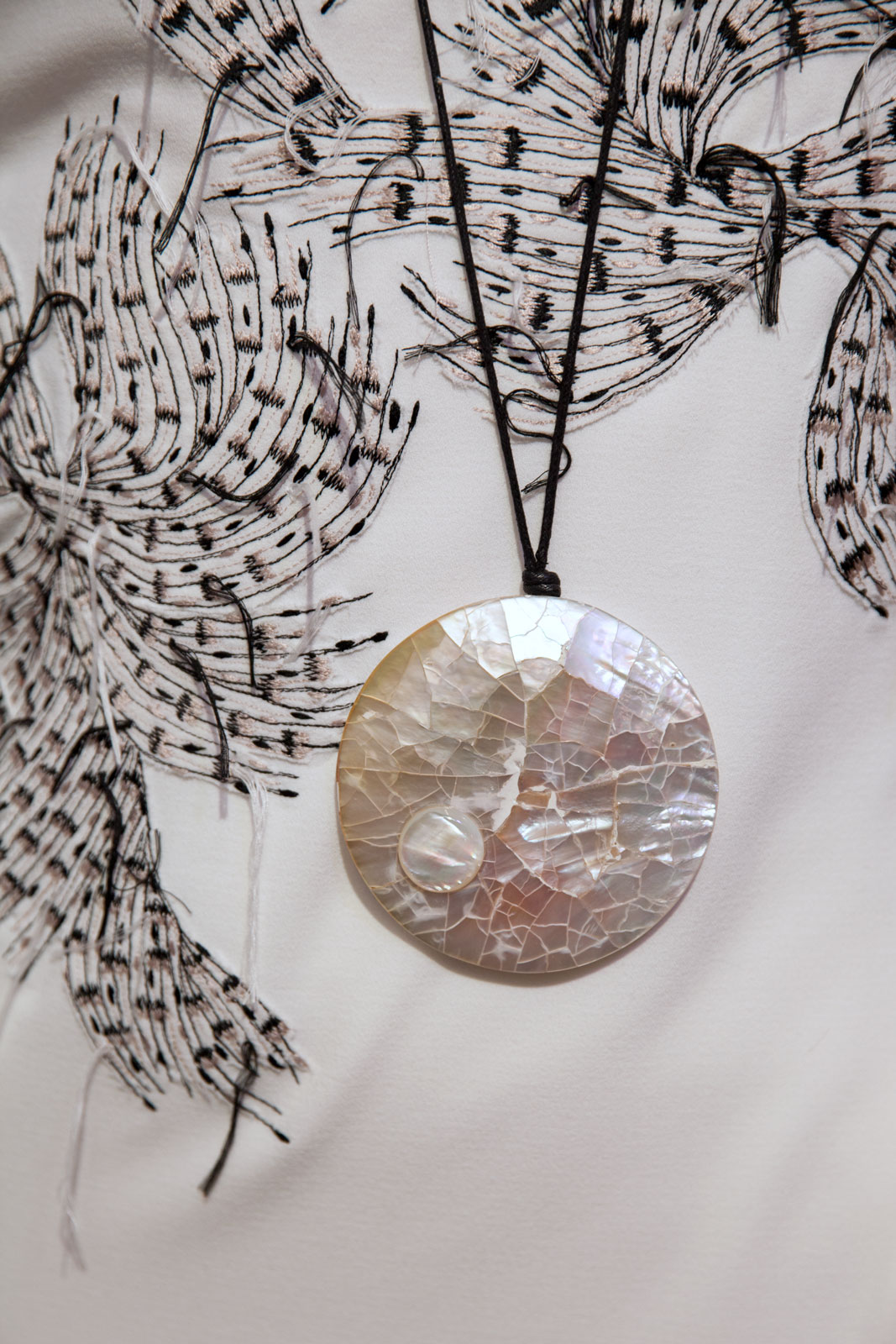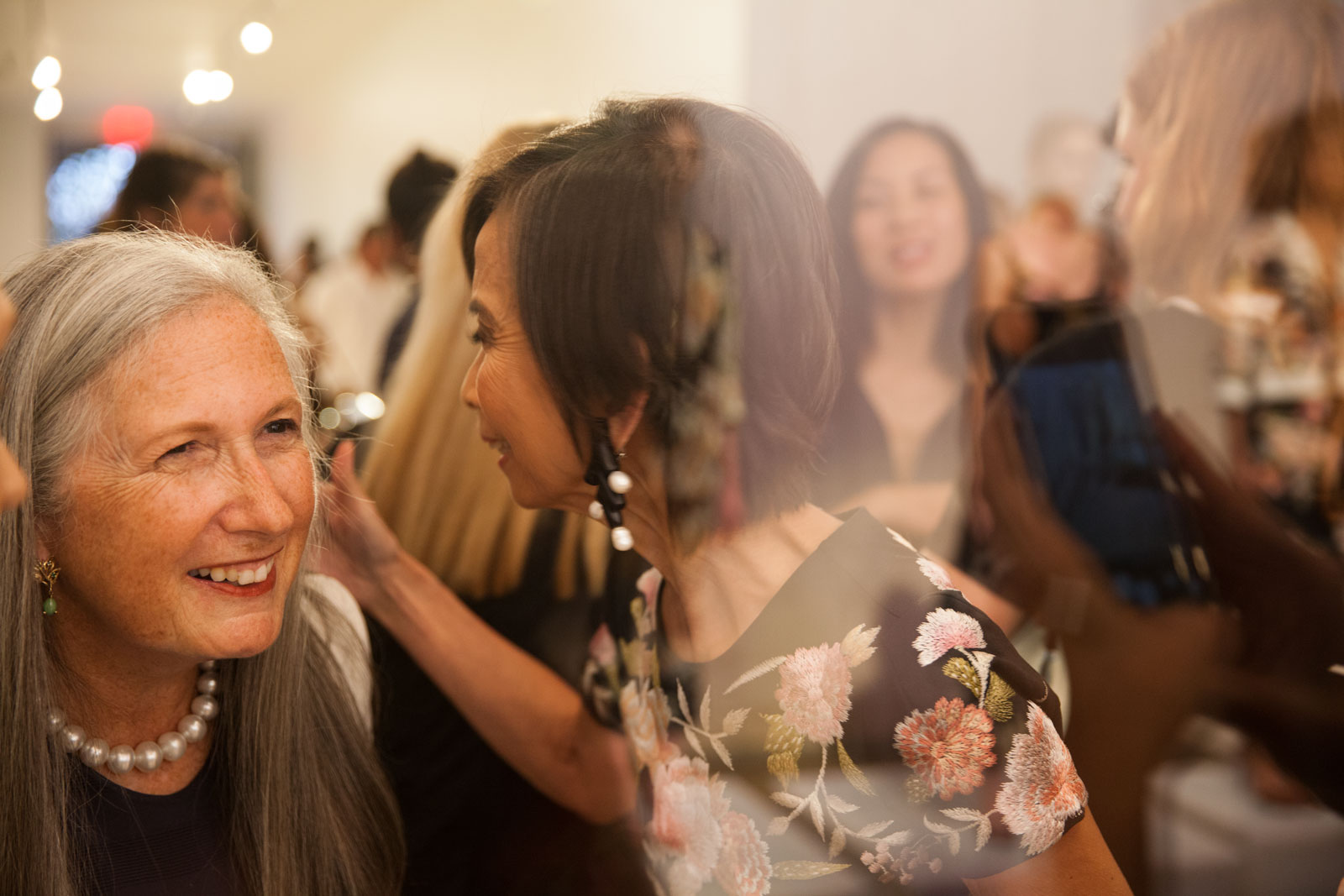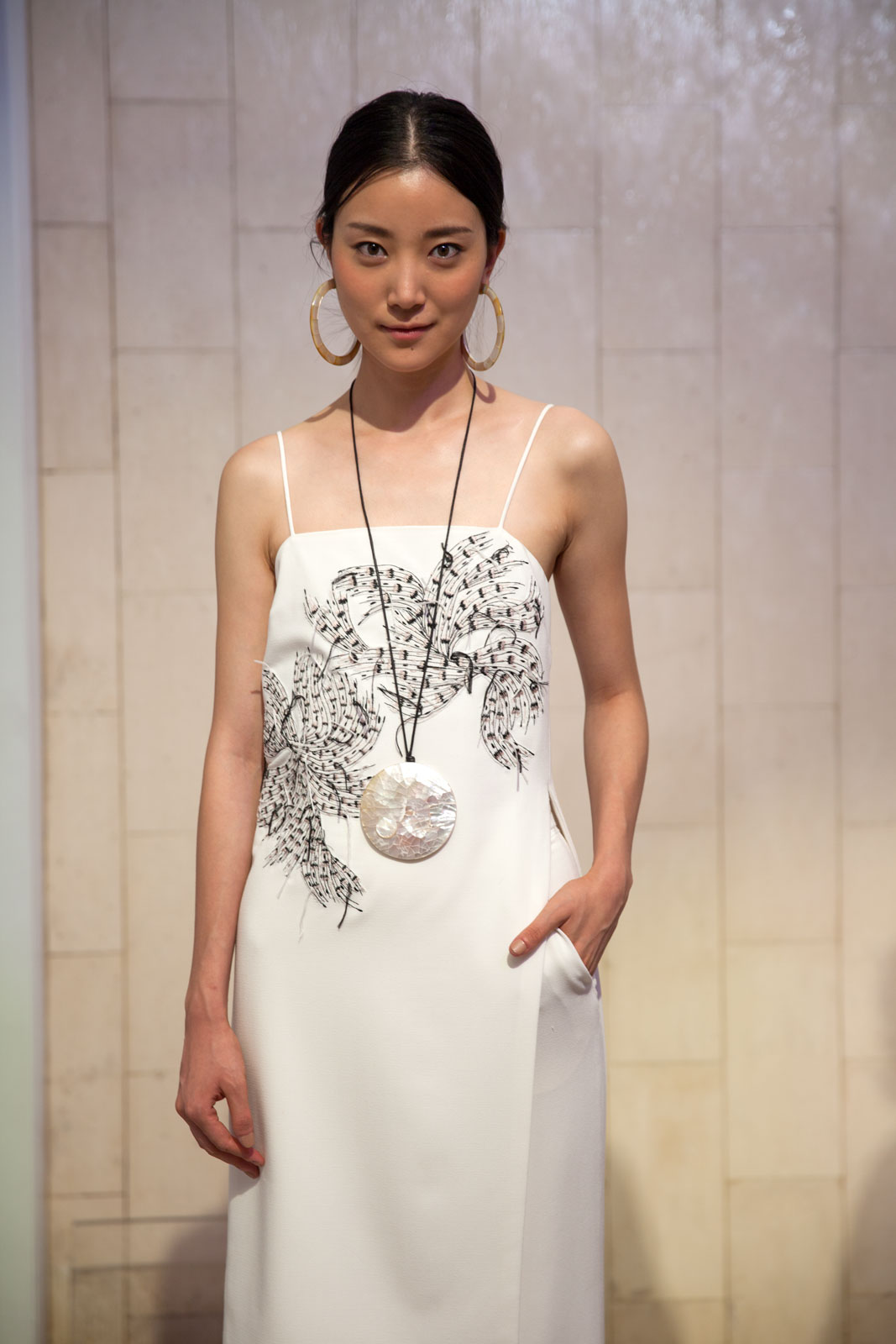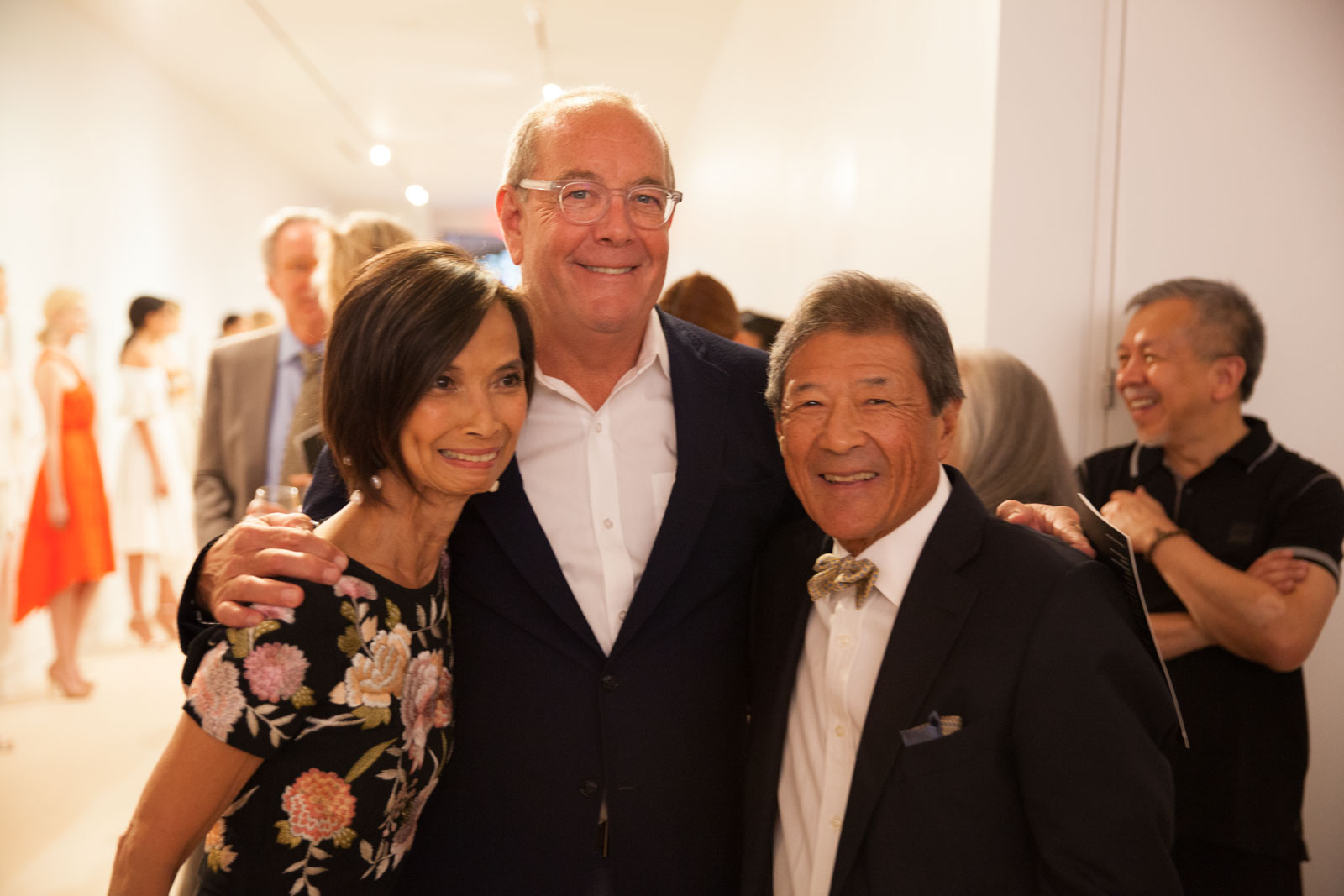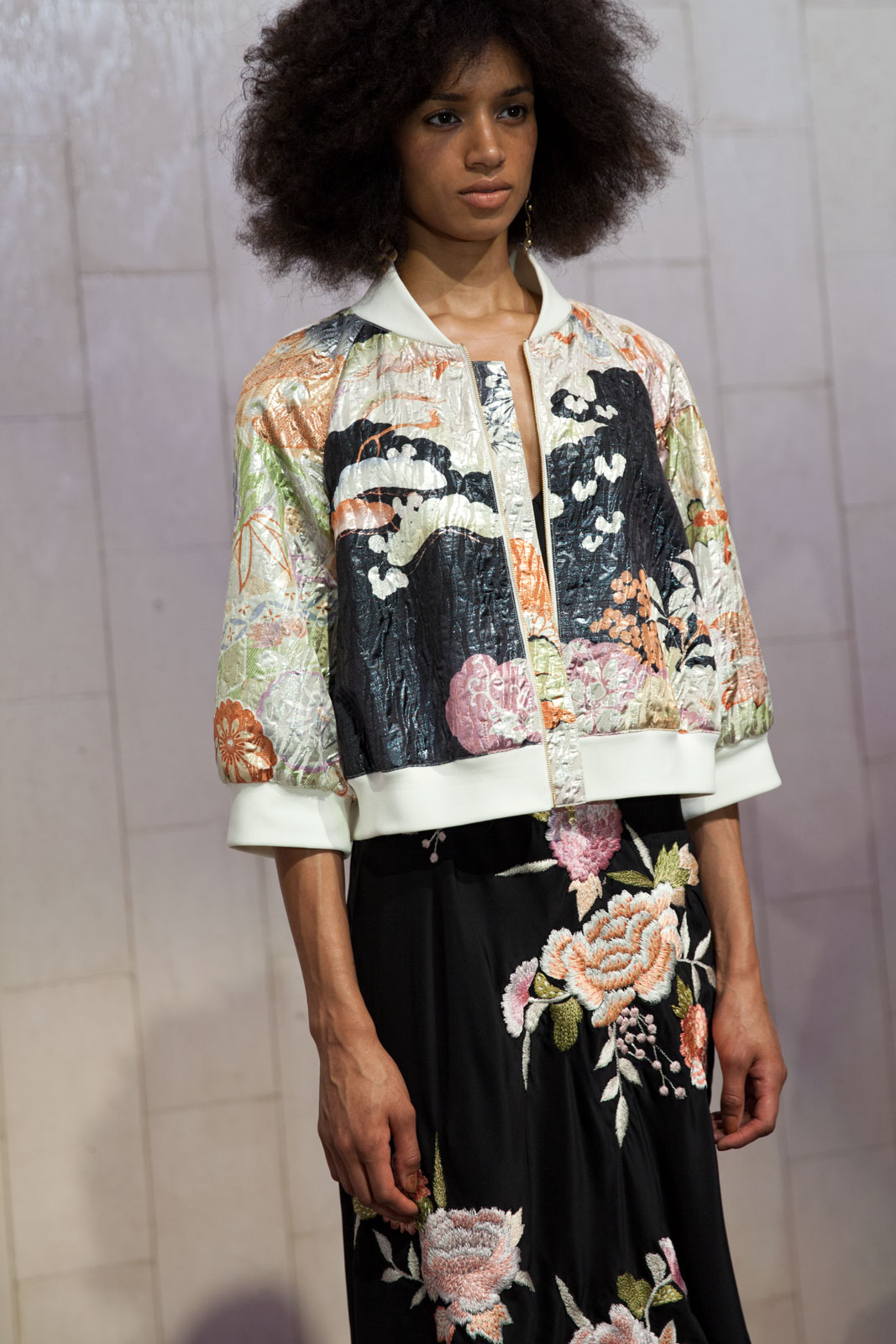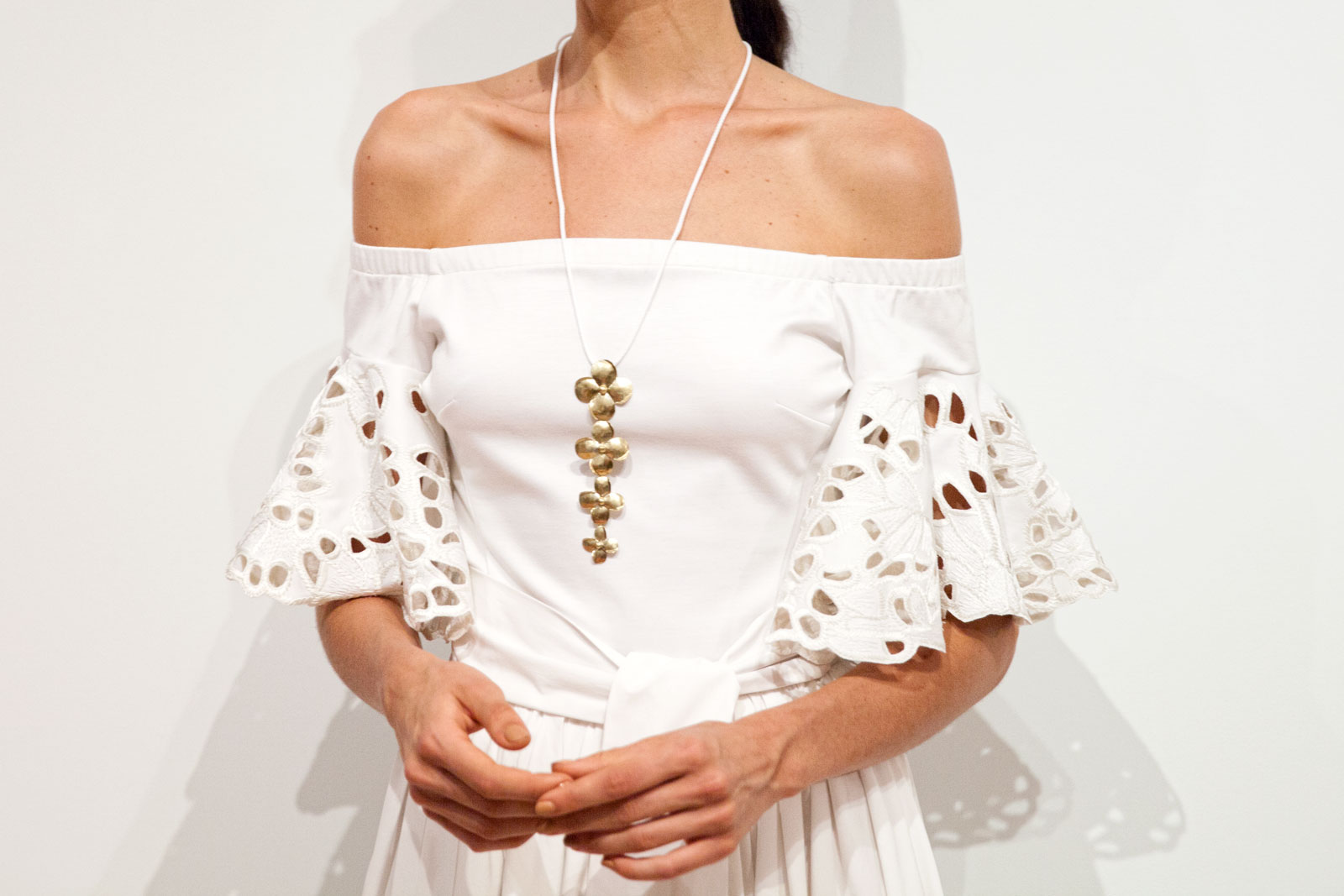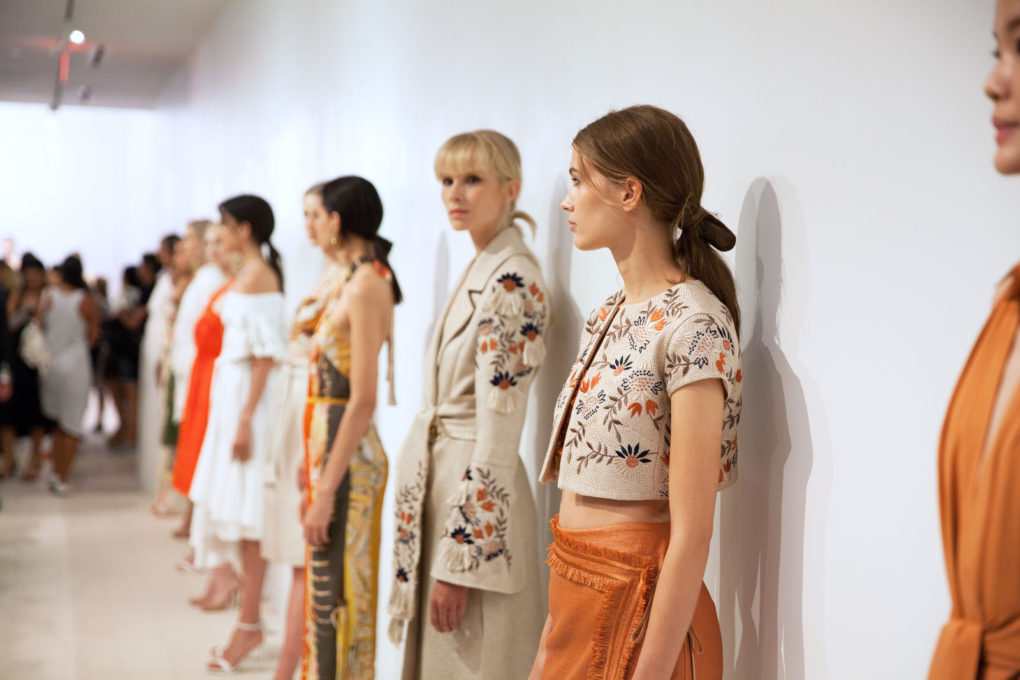 This was the lineup of beautiful models in exquisite clothes we were greeted with when we stepped through the doors. We actually gasped!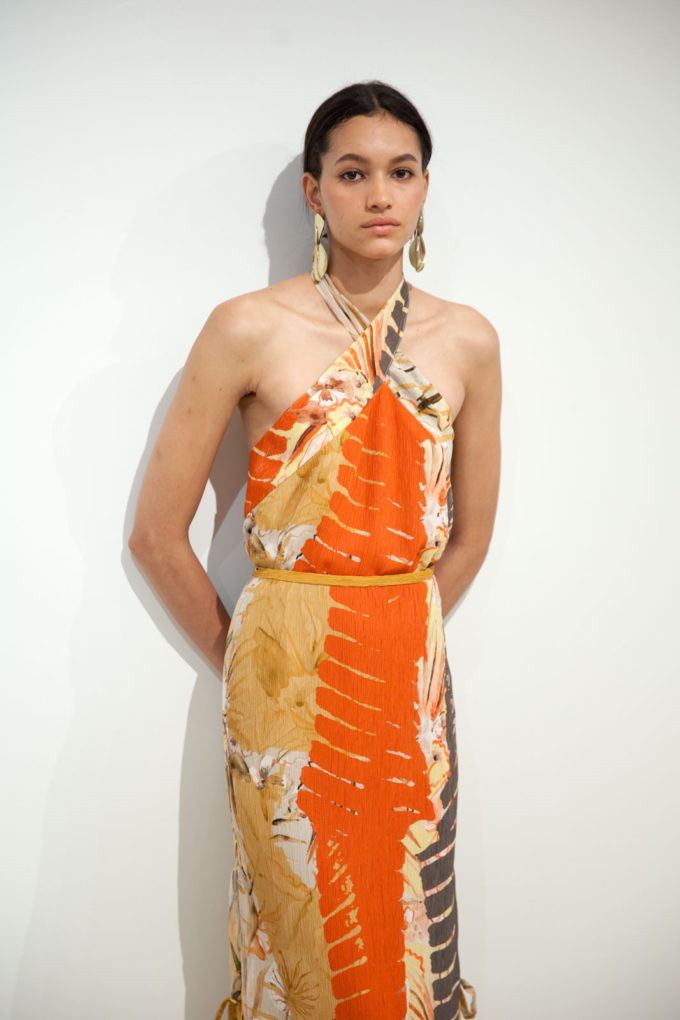 We fell in love with the colors and fabrics Natori chose for this collection. Adding to our 2017 spring Pinterest!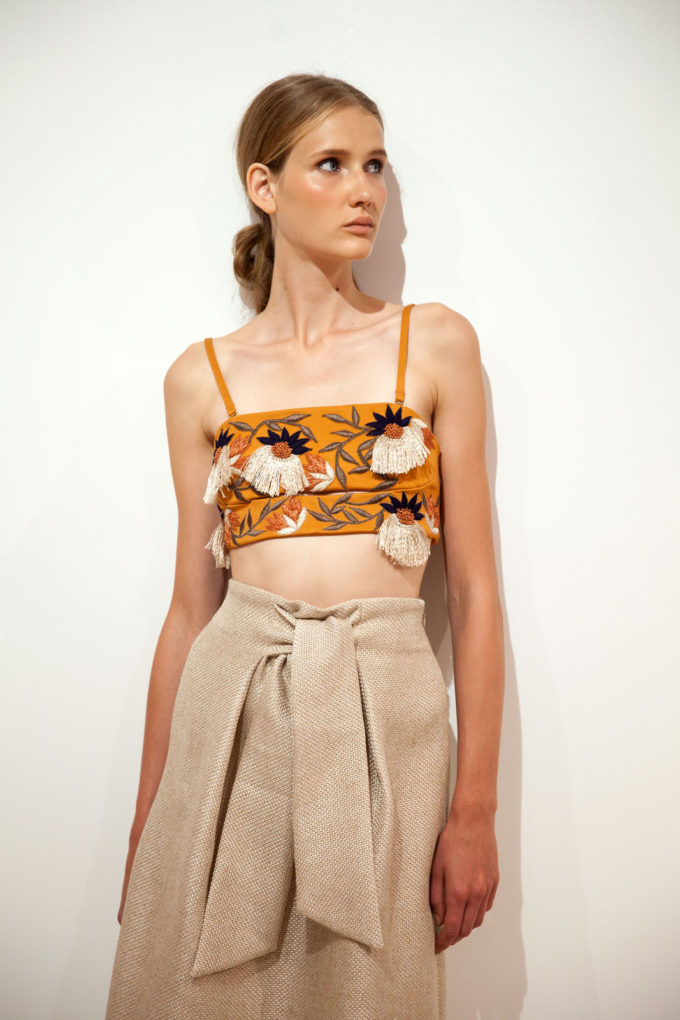 Super cute bralette with tassels and a straw-like textured skirt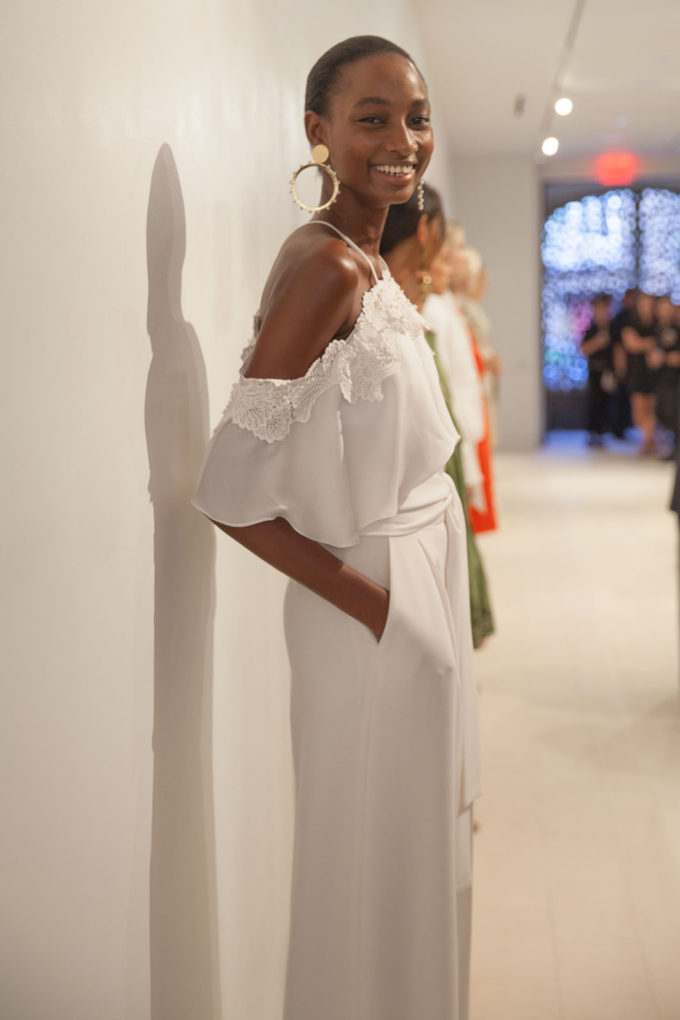 Bev's fave outfit!
Lora's favorite outfit!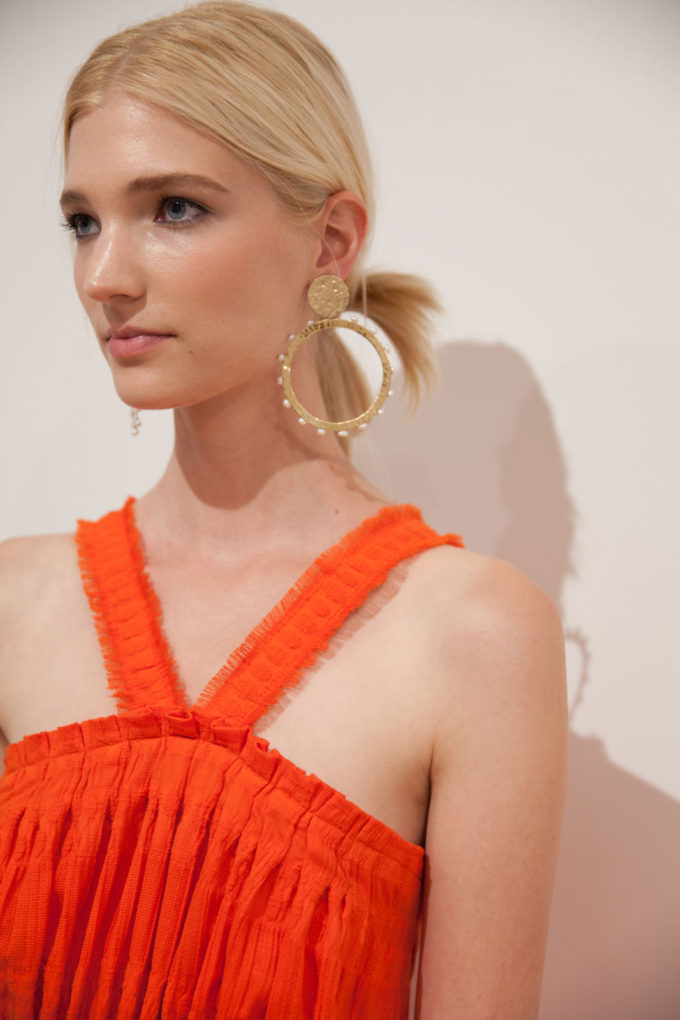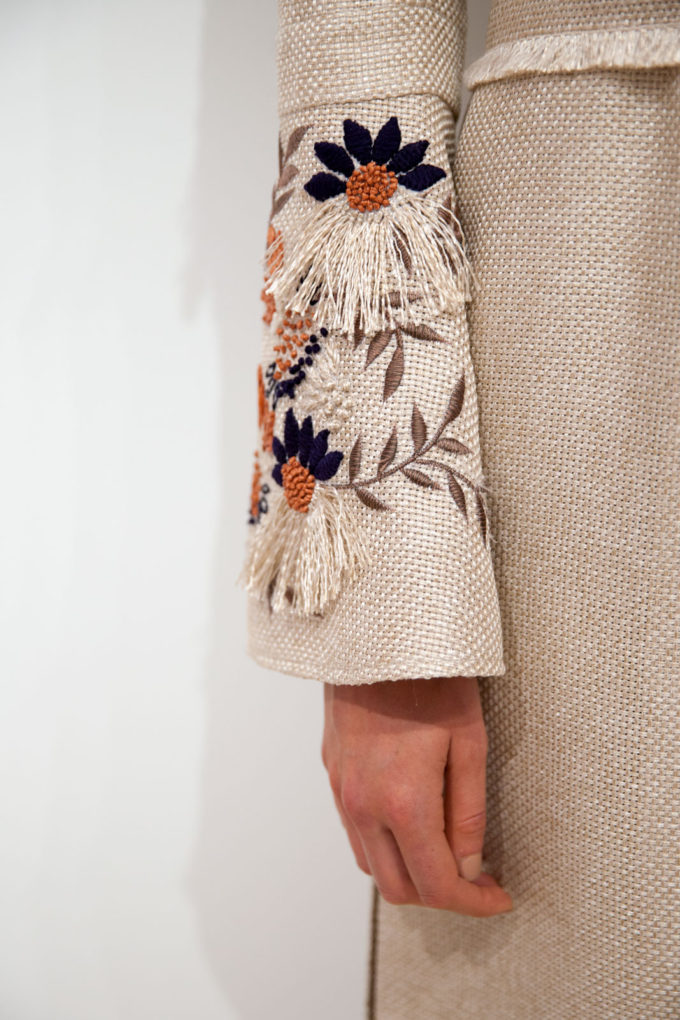 Love this embroidery – such details!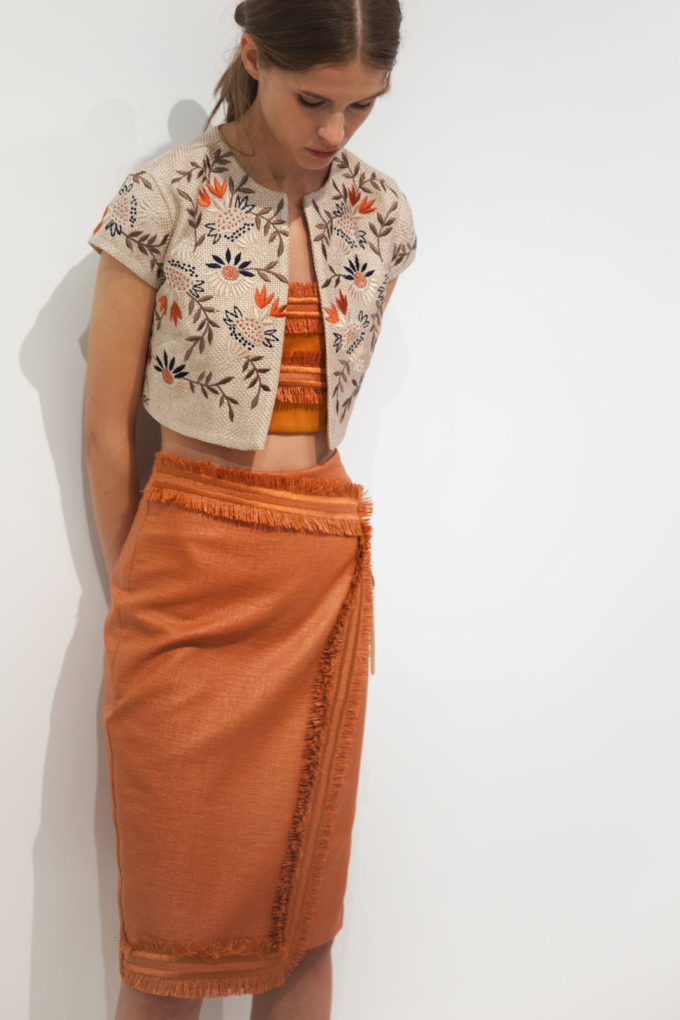 And in the waterfall room…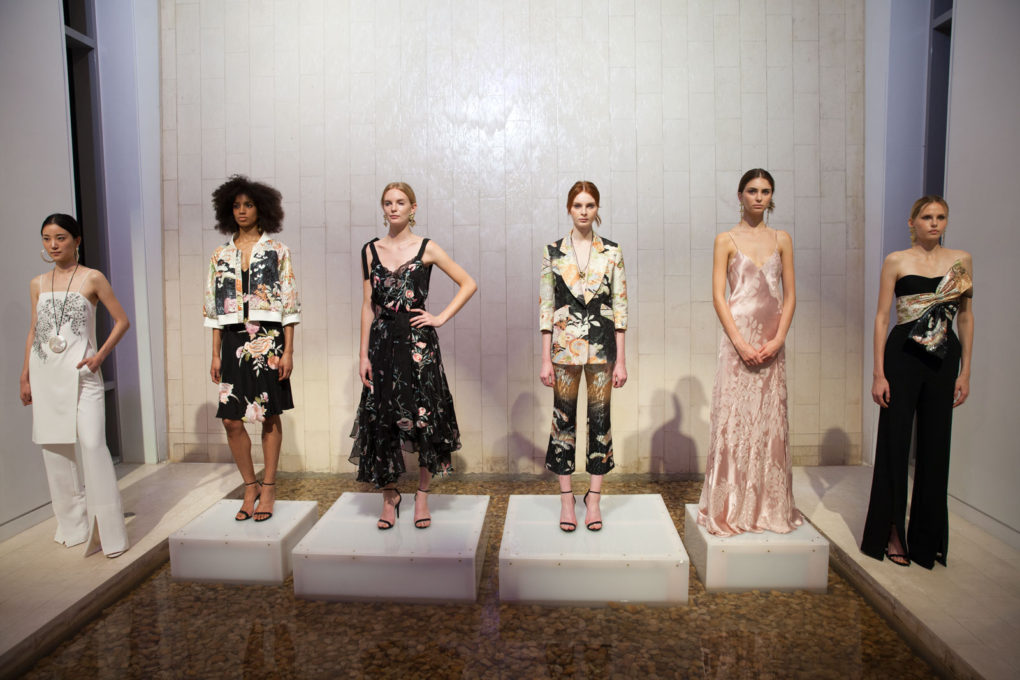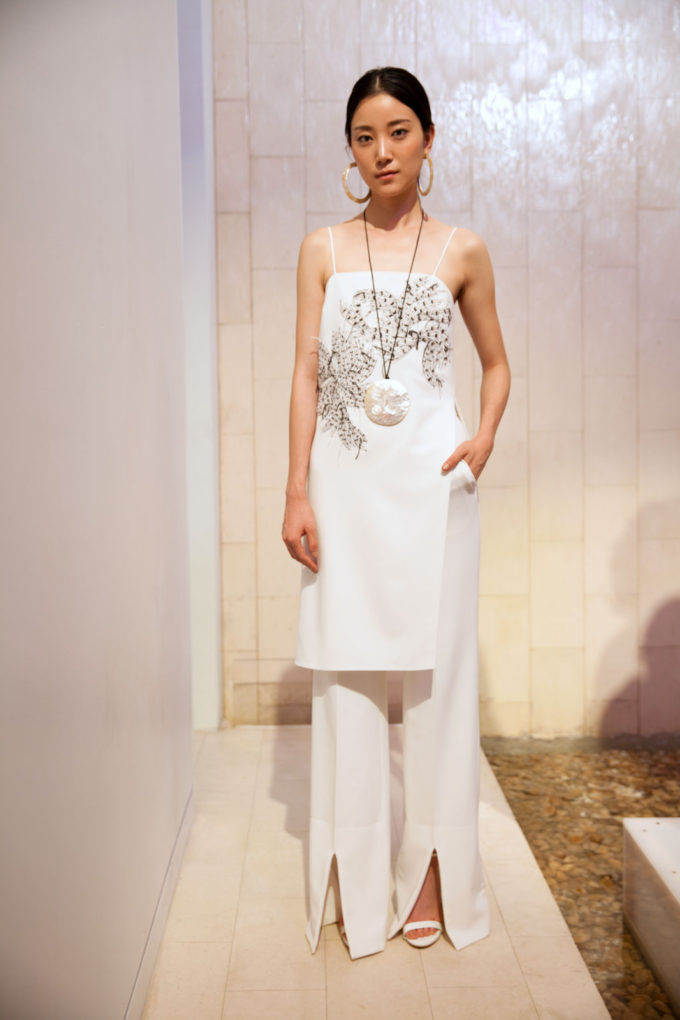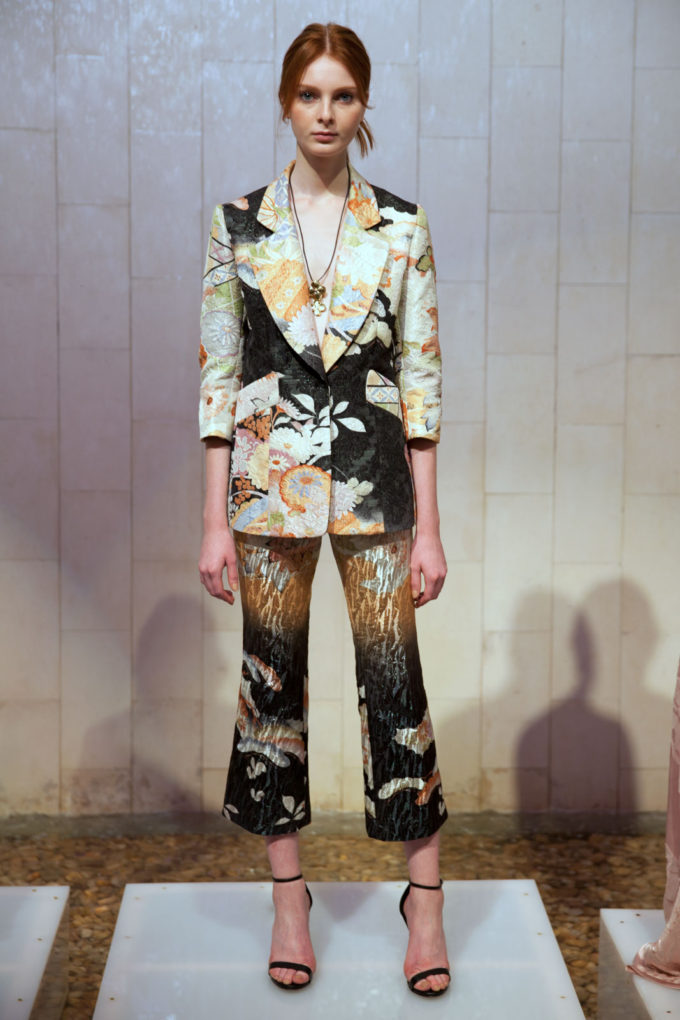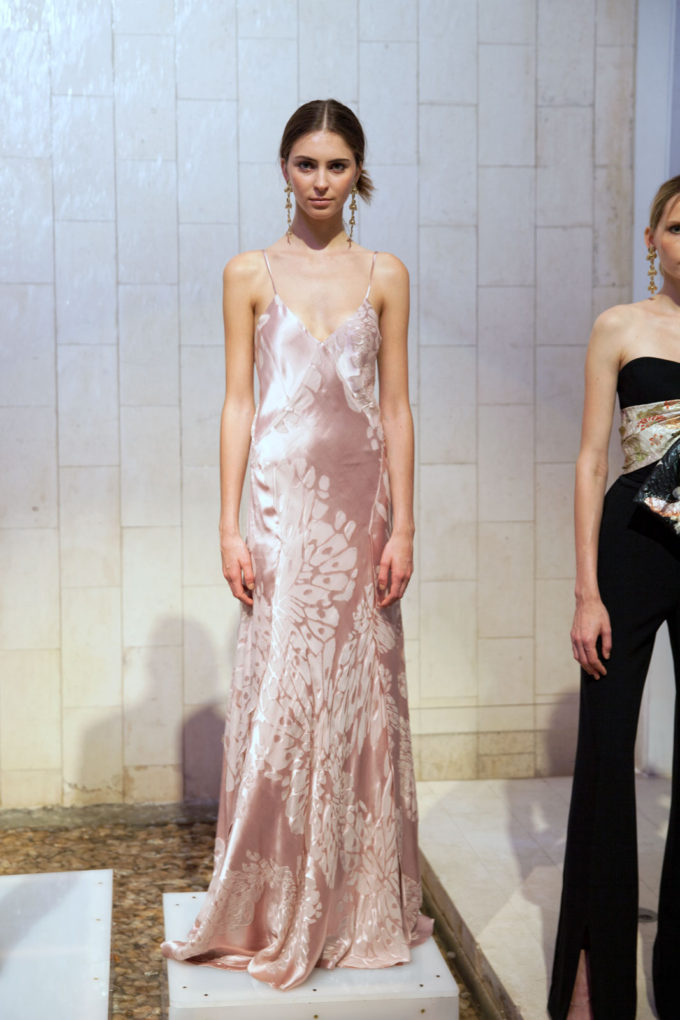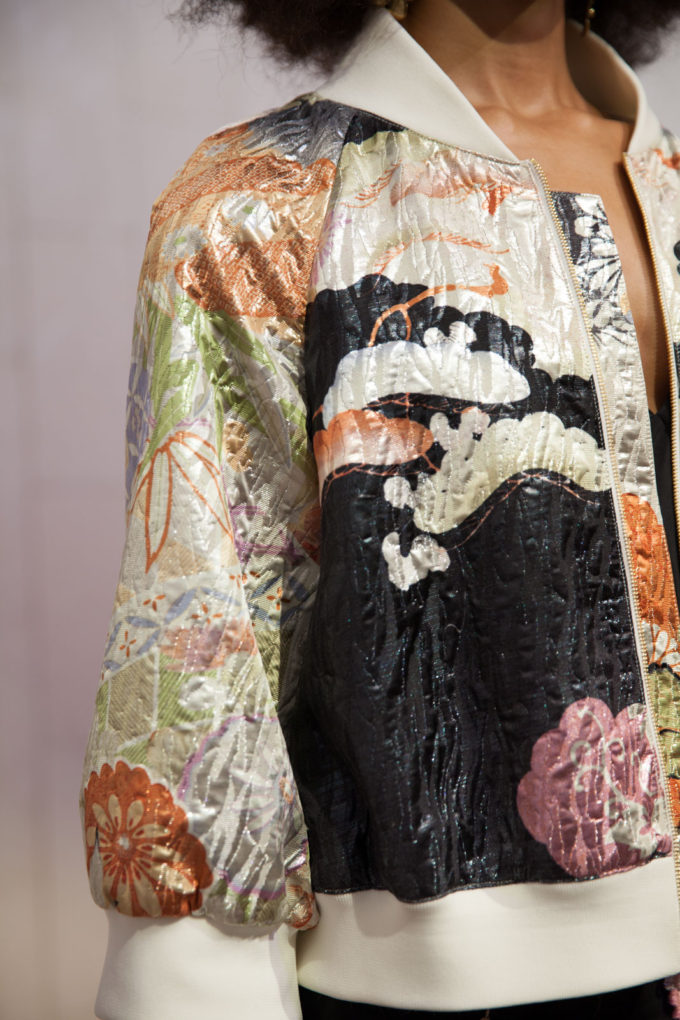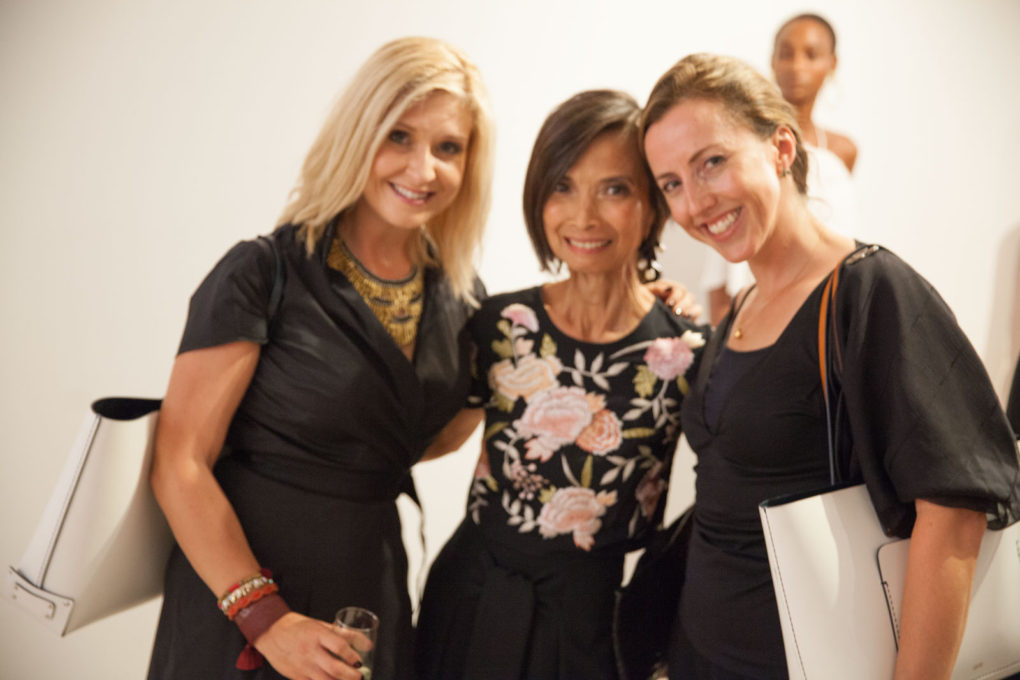 With the lady of the hour, Josie Natori!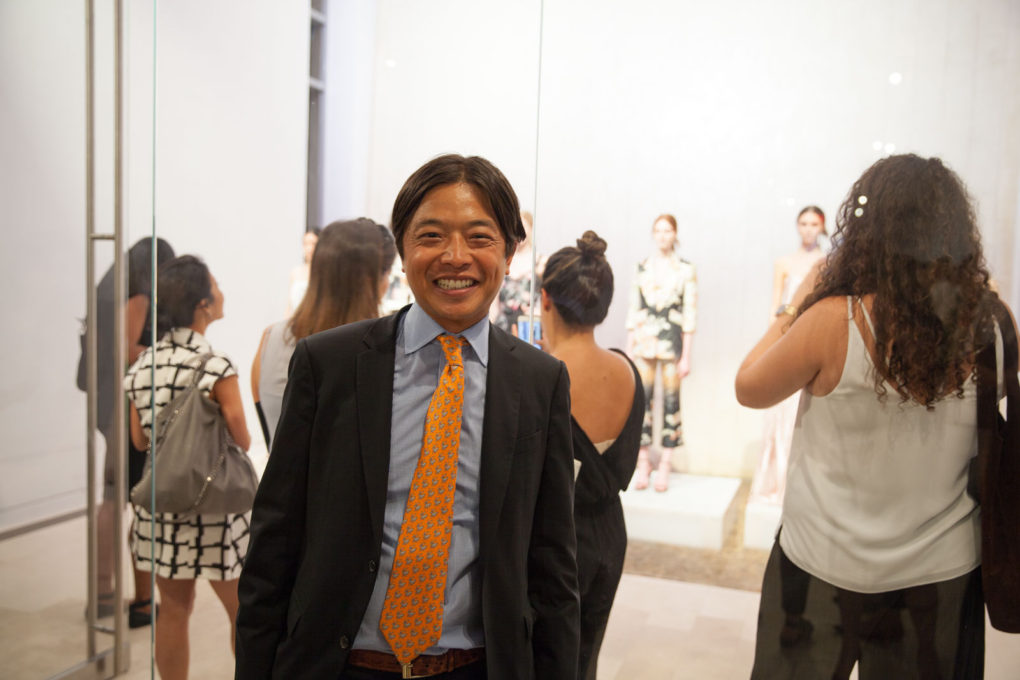 And President of the company, Ken Natori. We met Ken and his wife Anika back in February when we went to visit for our "At home with the Natoris" feature.
Congratulations to all!
---
Pics:Lora/Words:Bev
Thanks for Bartley at B. Johnstone for styling us for this fabulous day at NYFW!