We're eating our way around CT one restaurant at a time. Today we're at The Abbey Restaurant & Bar in New Milford enjoying some great Irish American cuisine – plus seafood, plus burgers, plus specialty cocktails…
Post sponsored by The Abbey Restaurant & Bar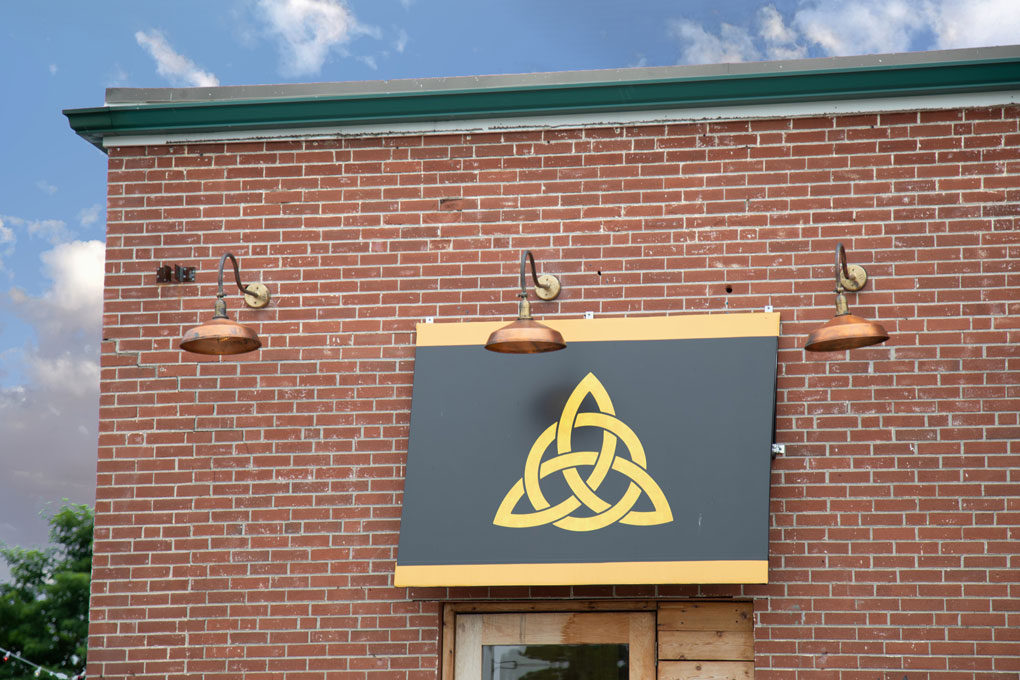 The Abbey Restaurant & Bar
The Abbey is a great spot for, well, everyone and every eating occasion! Couples, families, girls nights, showers….just for dessert and coffee (Irish coffee!), for affordable comfort food, or something a bit fancier. You name it, The Abbey checks the box!
Not only that, they have some really fun entertainment throughout the week if you like to eat AND laugh. Check out Wednesday night for Singo Bingo, Thursday DJ Trivia, and Friday night live music.
Laughter is brightest where food is best
Irish proverb and Unlocking Connecticut's new mantra…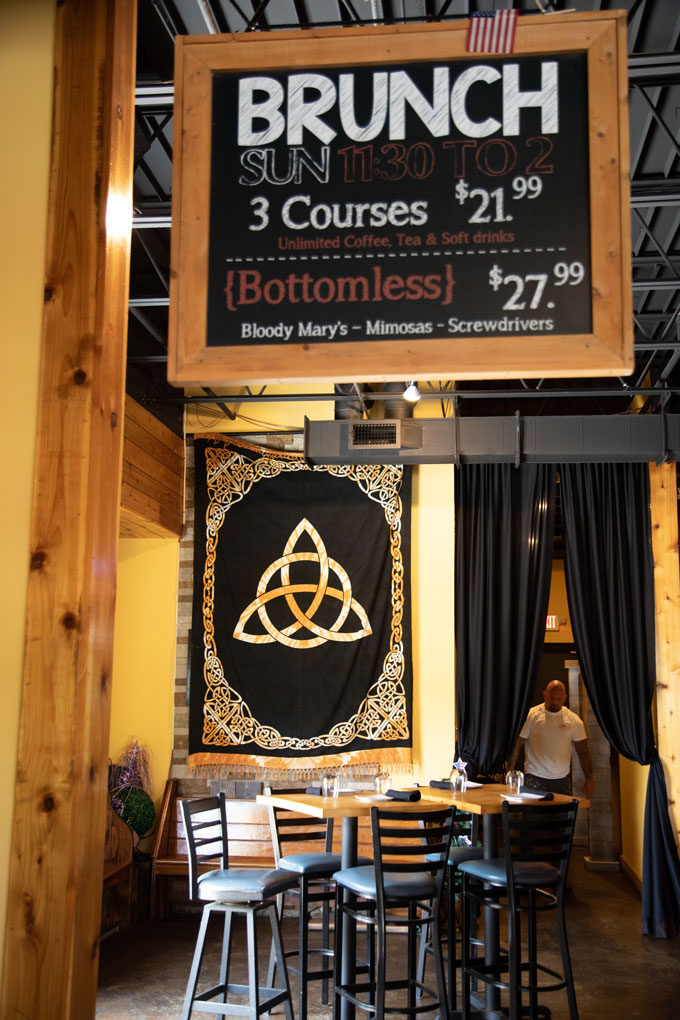 The vibe
The Abbey is a spacious restaurant with a warm industrial style, open ceilings, and concrete floors. There are some subtle Irish nods to owner Frank McCabe's heritage without a shamrock in sight!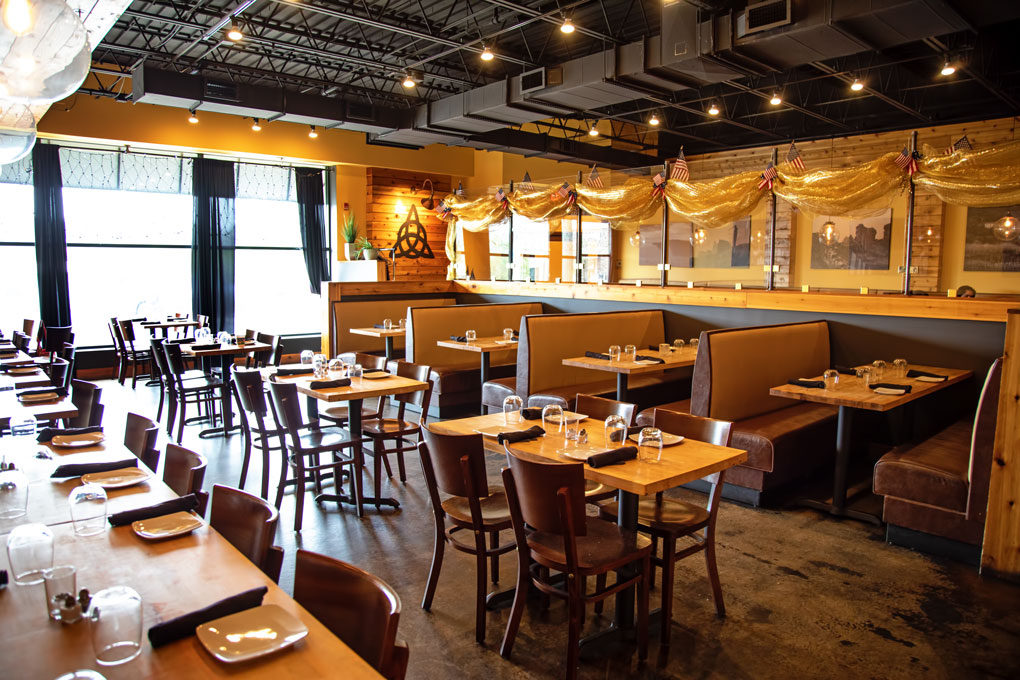 Pick your seating. They have tables, cozy booths, high top tables, and ample space at the impressive horseshoe copper top bar in the rear. And if you're feeling like dining al fresco, check out the patio dining area.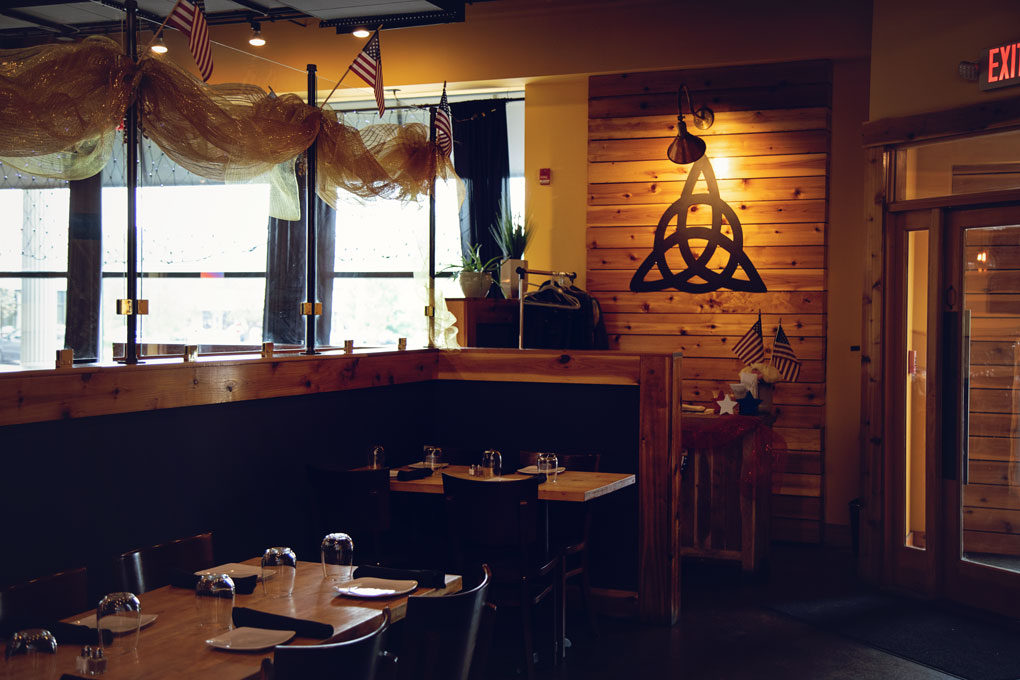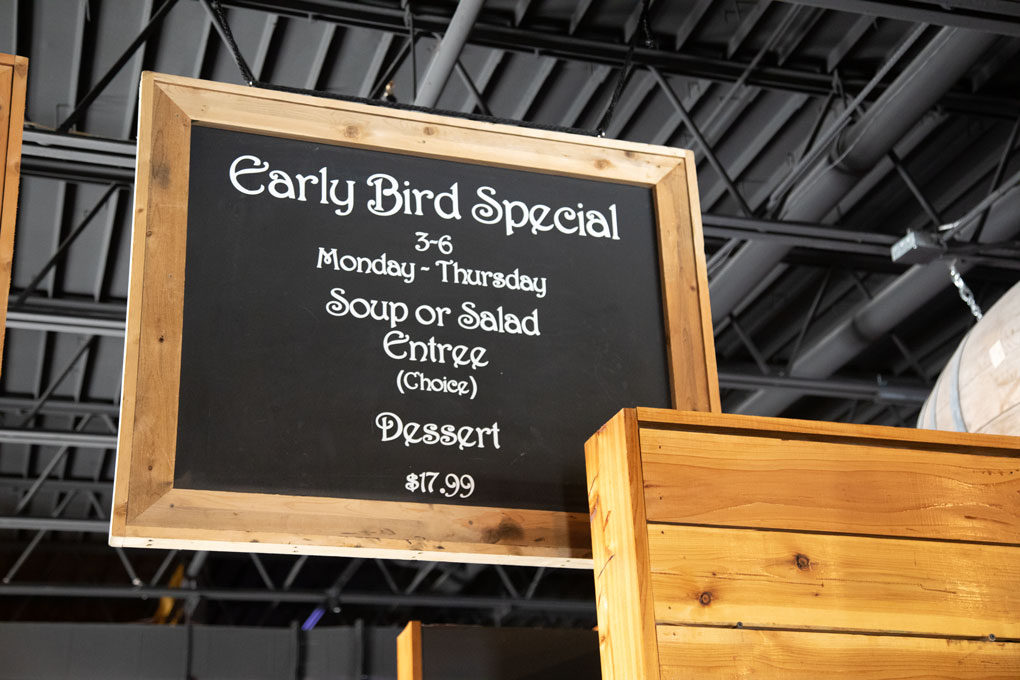 The menu
As we said, the menu covers any hankering you or your party of 25 might have (including GF and vegetarian)! There is, of course, top-notch Irish American cuisine; corned beef and cabbage, shepherd's pie, fish & chips, bangers & mash. Mmmm! Oh, and we've already marked our calendar to go back for the corned beef & cabbage tater tots around St. Patrick's Day next year.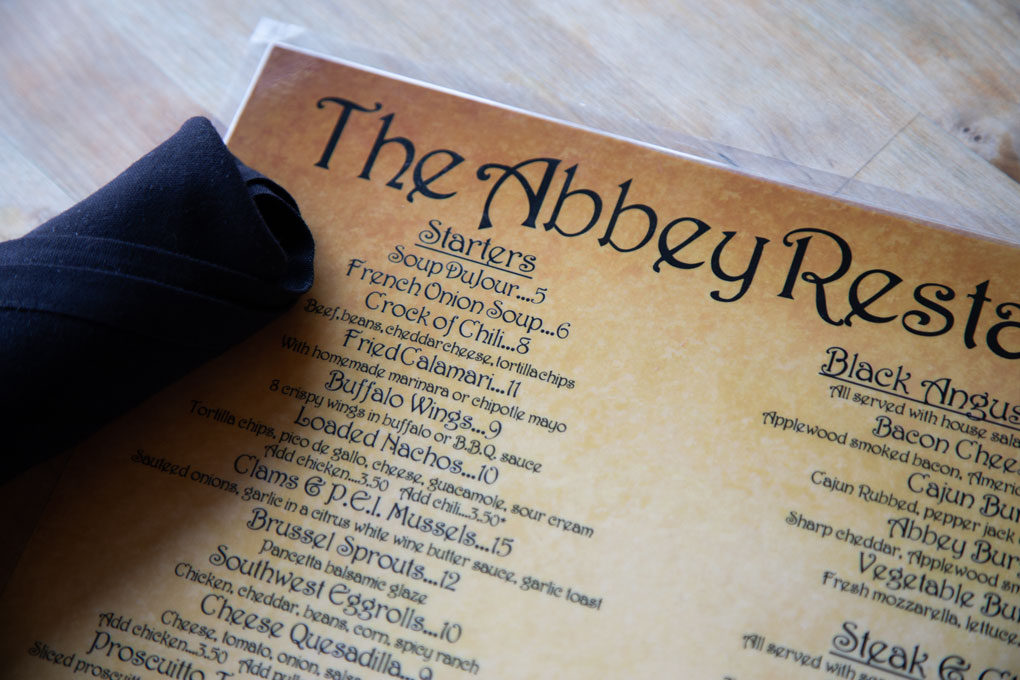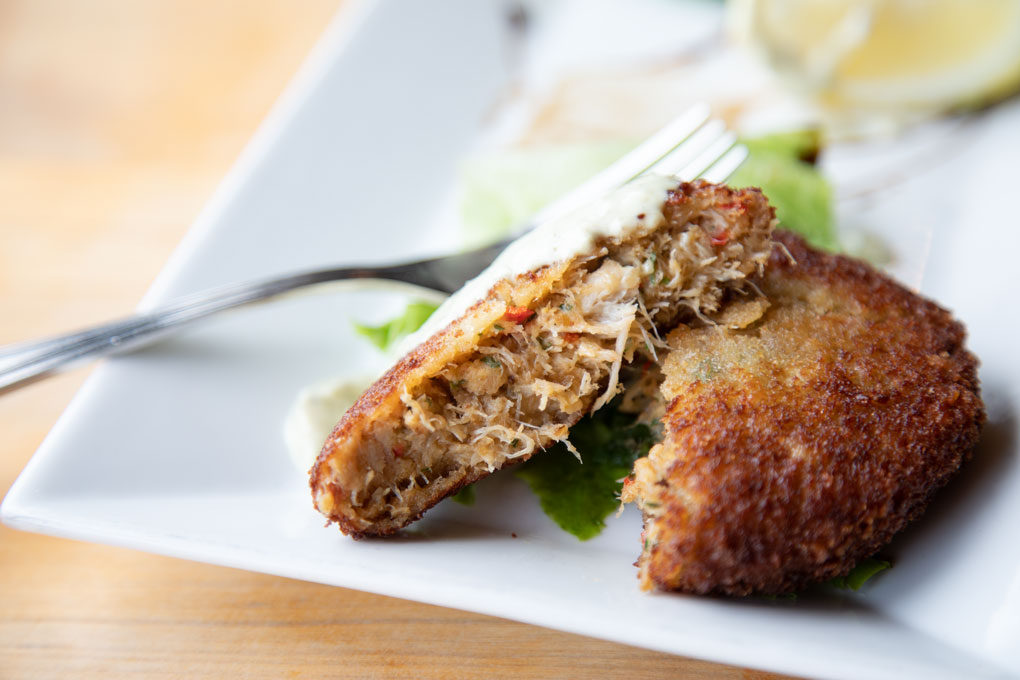 These Maryland crab cakes! Panko-crusted and served with citrus aioli. For the record, Lora generally doesn't go for crab but took a 2nd and 3rd taste to make sure that she actually does now go for crab cakes!
The Abbey burger with sharp cheddar, Applewood bacon, and a fried egg for good protein measure!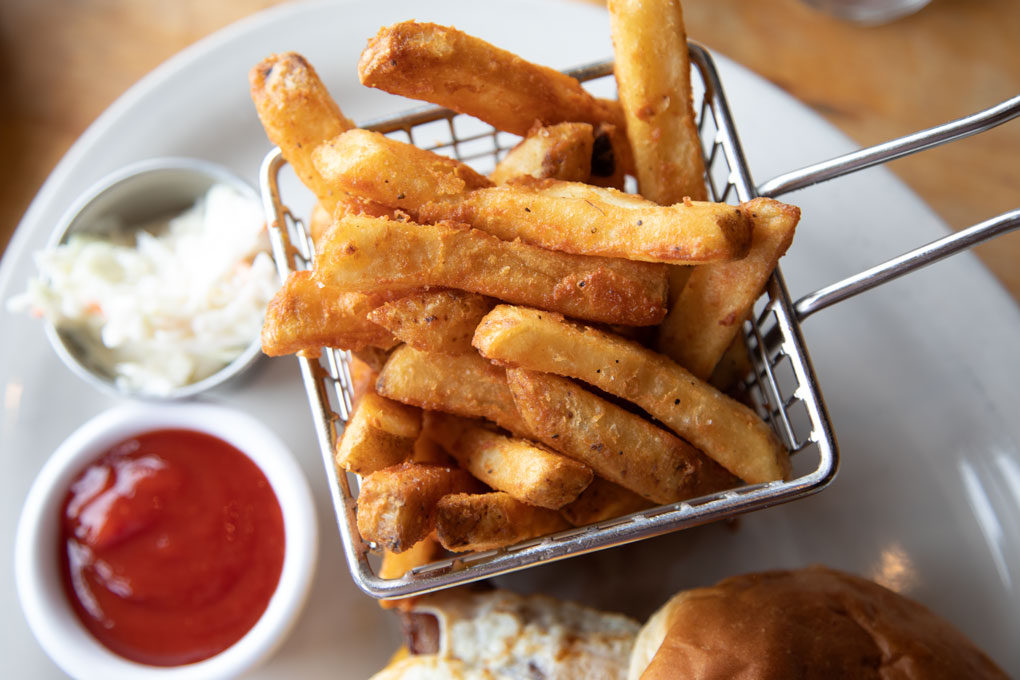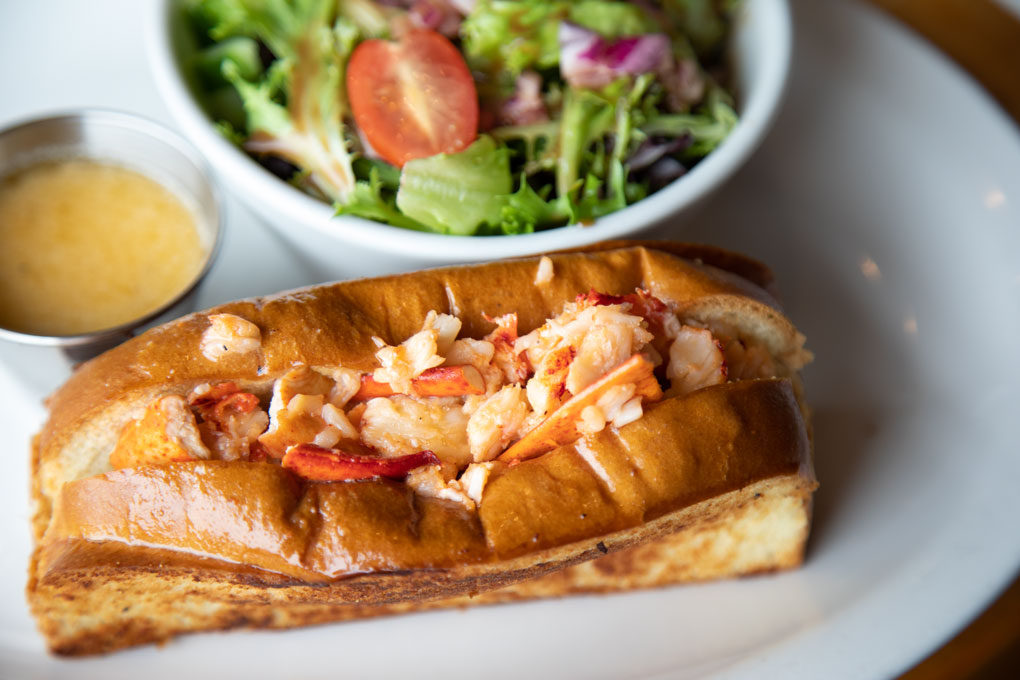 'Tis the season of the Maine lobster roll. The Abbey serves theirs on a toasted New England bun with warm lemon butter, OMG.
Legit Irish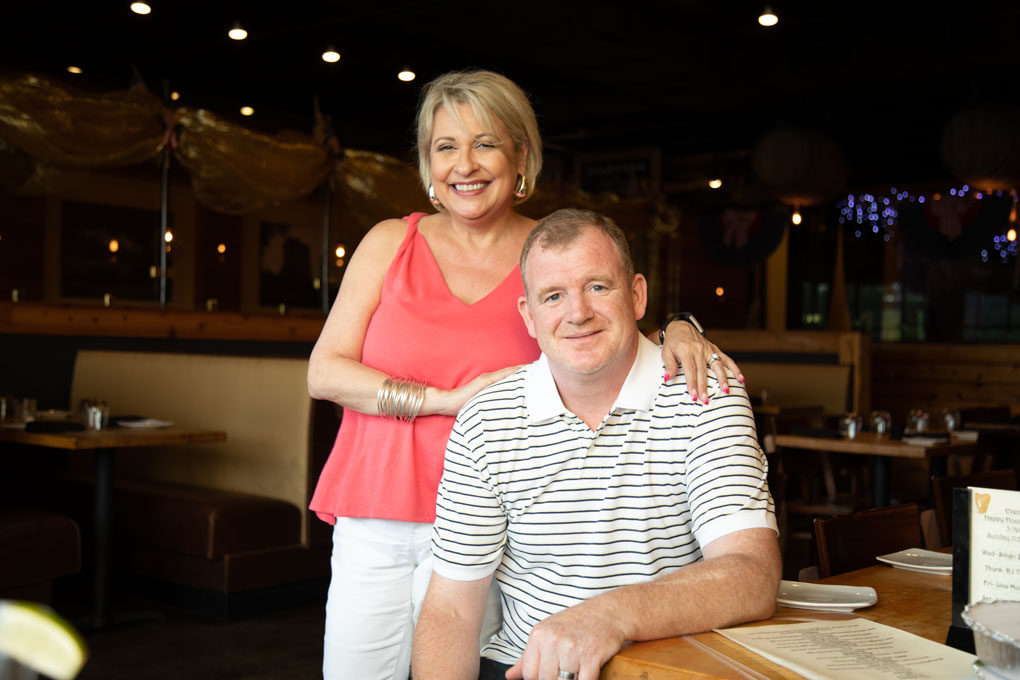 Meet Frank and Teressa McCabe who opened The Abbey Restaurant & Bar in spring 2017. They wanted to offer affordable food in a casual & friendly environment and are doing just that! Frank has been working in the restaurant biz since he was 15, growing up in Ballinamore, a small town in County Leitrim, Ireland.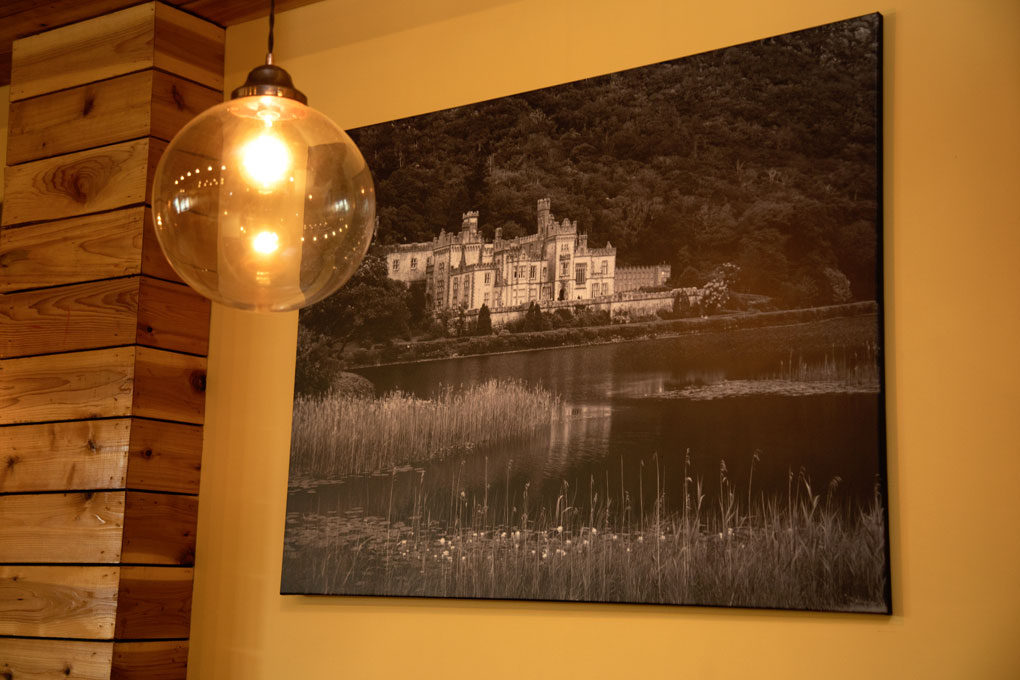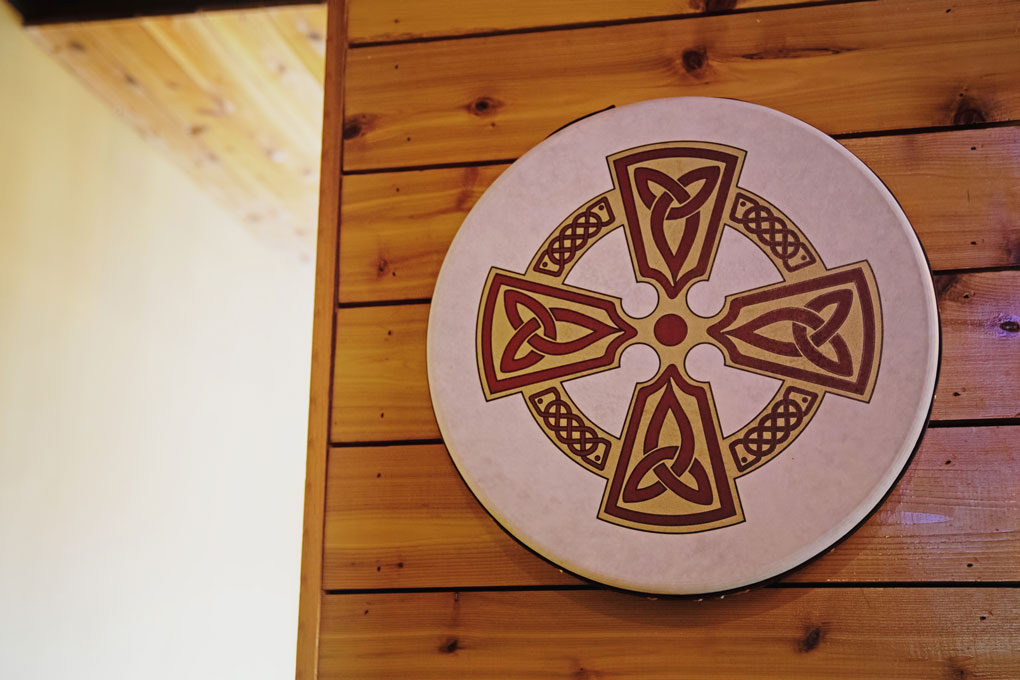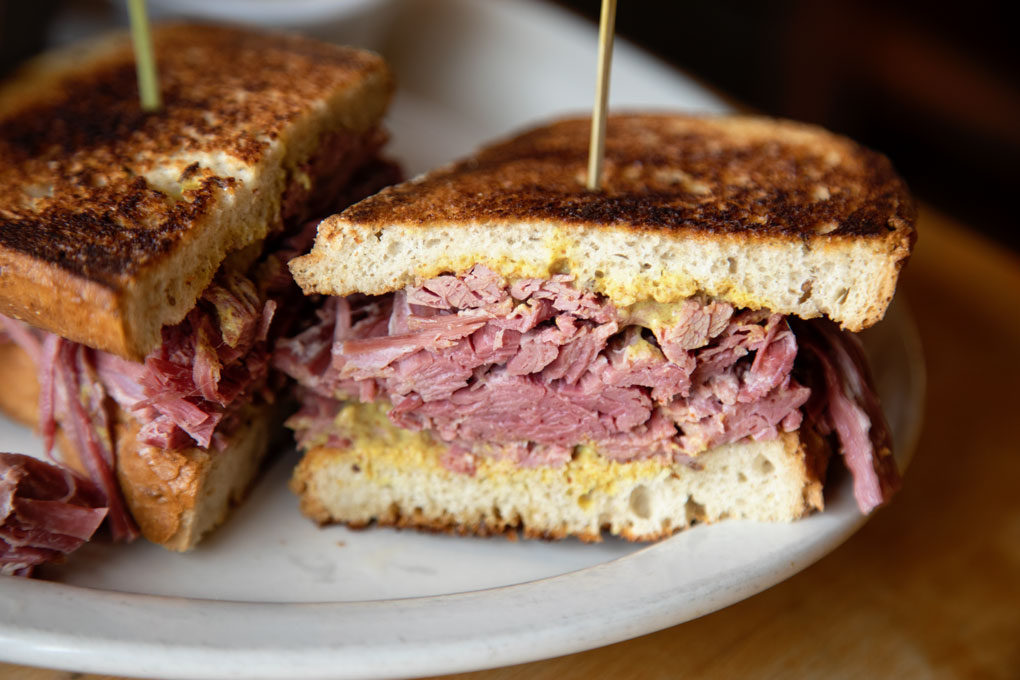 Drink up
There are 14 beers on tap, including 4 from local breweries, and a large selection of Bourbons, single malt scotches and Irish whiskey. Select martinis can be sipped for $5.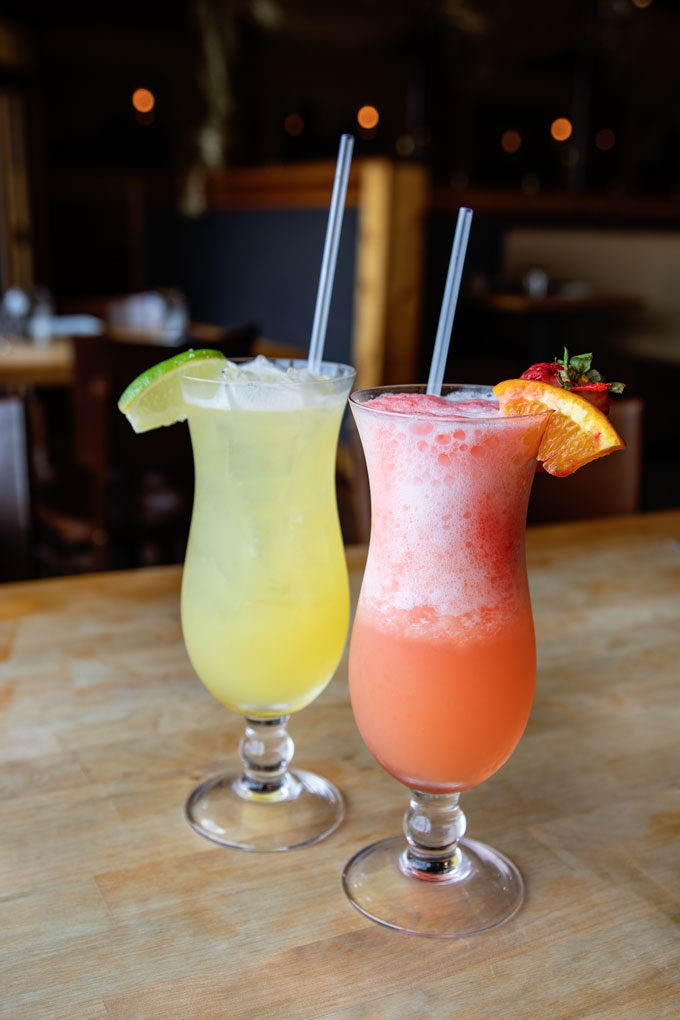 Your next party, here!
The Abbey is a casual, family-friendly place suitable for bridal showers, baby showers, and birthday parties and their menu can be customized to fit most budgets. Check out their special banquet menu for your next gathering.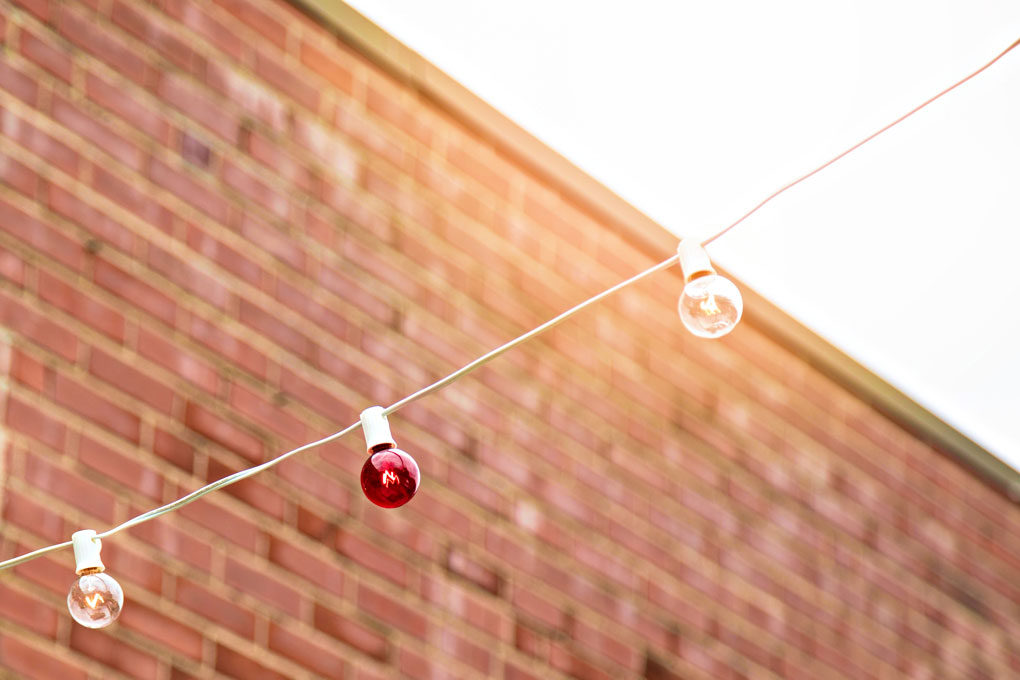 Dessert?
Definitely, yes. There's an ever-changing menu of delicious homemade desserts. We suggest pairing whatever you choose with an Irish coffee for the perfect meal finale!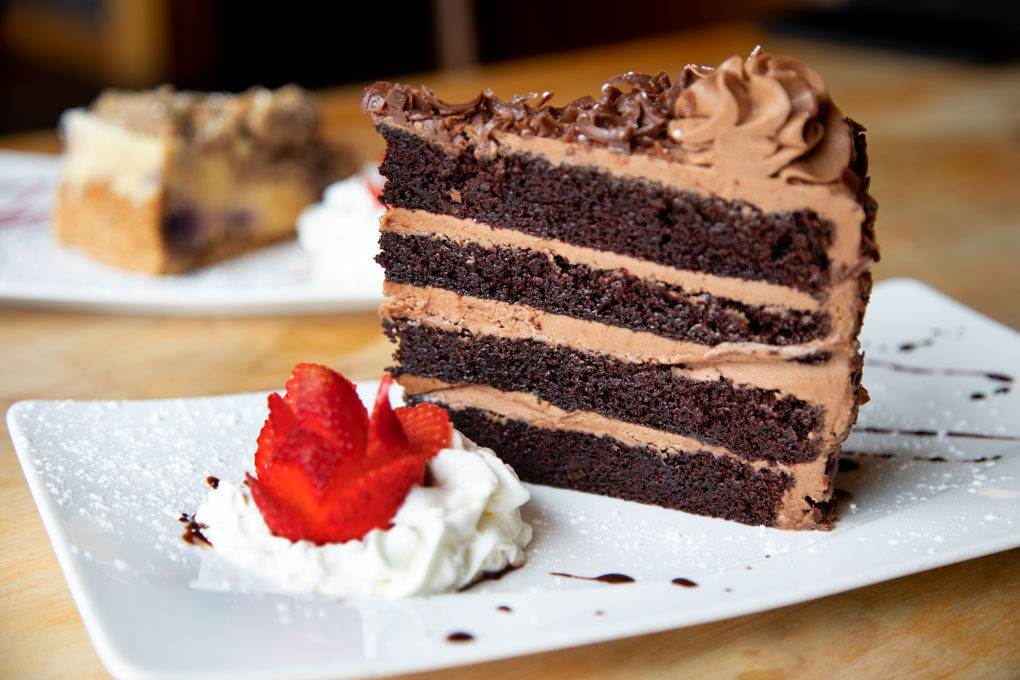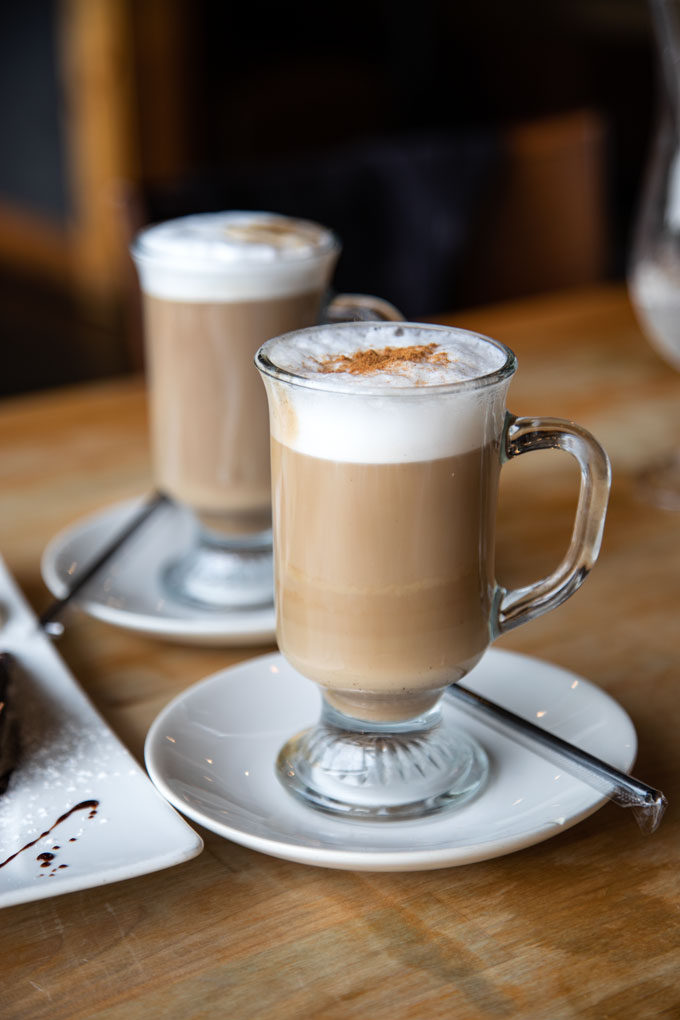 Lora's favorite thing: The burger and friessssssss.
Bev's favorite thing: The lobster roll and The Nutty Irishman, to be sure!
---
132 Danbury Rd, New Milford, CT 06776
Pics: Lora / Words: Bev