We're combining a couple of things we love in this post, CT Antiques + Eats! Here are 6 awesome antique & vintage businesses in the state you should visit, with a suggestion for a great place to stop for a bite afterward. Call your friends, it's road trip time!
This post is sponsored
(Collinsville) Located in the historic Collins Co. Axe Factory in the artsy, eclectic village of Collinsville. They have over 50 dealers regularly stocking their nicely presented booths. You'll find traditional antique furniture from the 19th and early 20th centuries. Mid-century modern furniture and collectibles. Repurposed vintage furniture beautifully designed to appeal to a younger generation. Loads of vintage jewelry. And thousands of LPs from the 60's through the '90s.
Super friendly and relaxed atmosphere. We could have browsed for hours!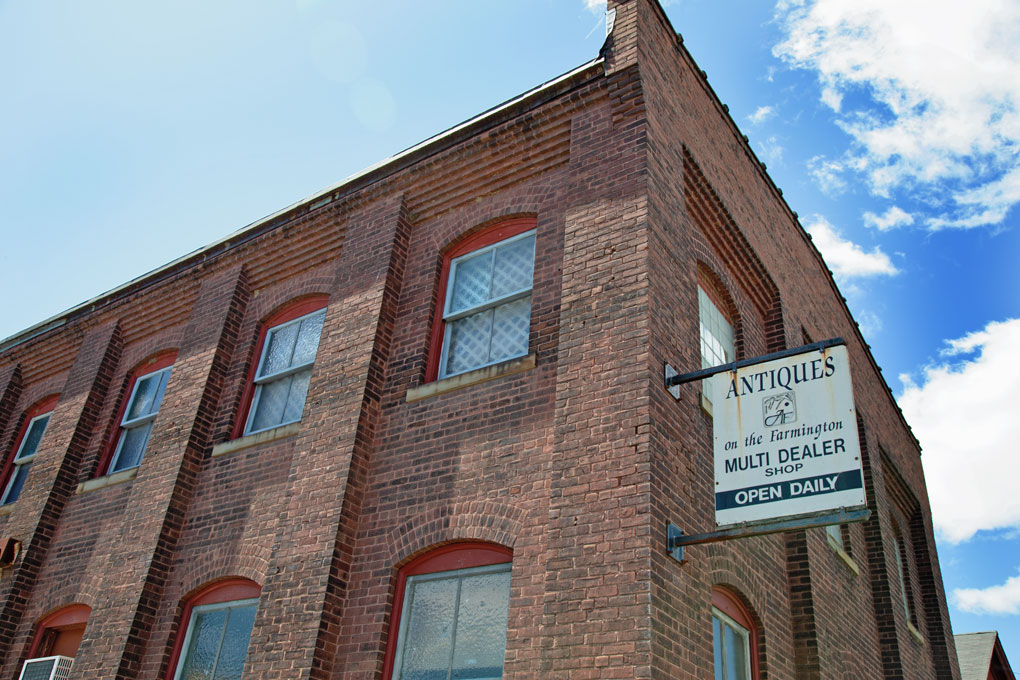 (Collinsville) On charming Main Street, just a few feet from Antiques on the Farmington, LaSalle Market is the place to go for a great gourmet sandwich, a slice of pizza, a quesadilla, a glass of wine, and a ton of funky good old days charm.
---
(Norwalk) We're regular visitors to Fairfield County Antique + Design where there are 35 dealers under one roof. Each space is individually curated with treasures that range from jewelry and vintage designer clothing to fine art and architectural elements. They have a large selection of furniture and decorative arts ranging from the 17th century through mid-century modern.
Dealers bring in exciting and unique pieces everyday. So much great art and furniture!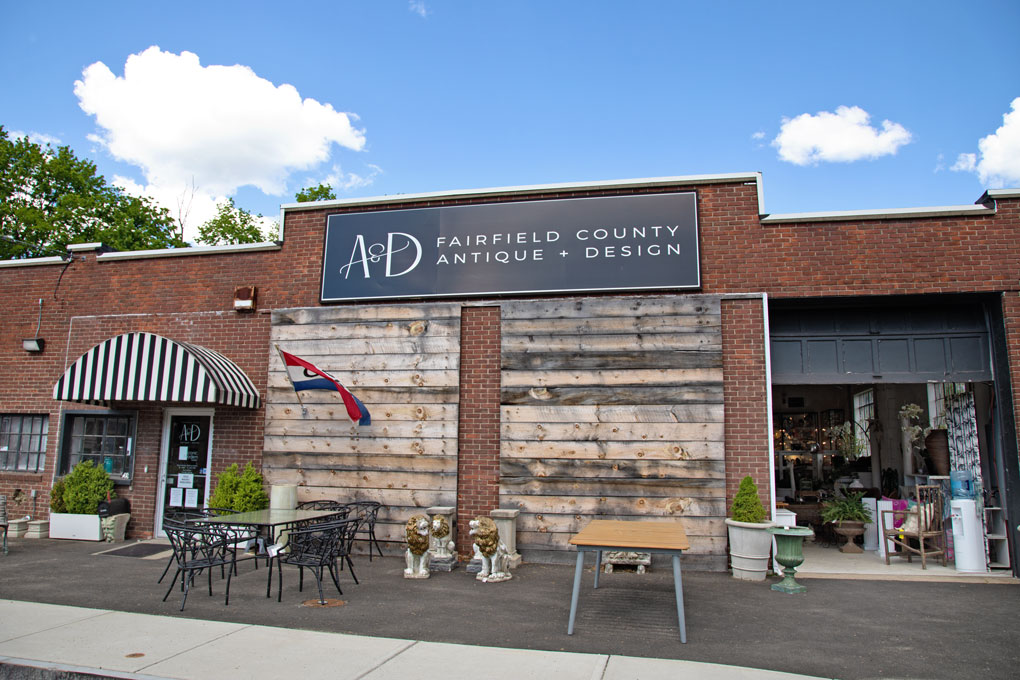 (Norwalk) Just a short drive away, make a beeline for Caffé Social for some seriously good Greek food in a seriously cool downtown spot! It's owned and run by 3 sisters (we met 2, the 3rd was in the kitchen!). We had a Social Garden Salad with chicken tigania, and the most amazing dressing, plus Greek fries, and a pressed Social Panini. And maybe we tried mom's baklava and rice pudding! OMG.
---
(Redding) Fleur De Lis Antiques and Design is a vintage interior design store with a highly curated inventory of furniture, artwork, and decorative accessories with a concentration in mid-century modern. This well-established store is sophisticated and stylish, selling to clients, designers, and celebrities for over 10 years at this location, and for over 30 years all together! Dottie has been in the antique business since she was a former Rockette in NYC shopping for items on her breaks between shows!
Spot items from this store in many films and TV shows, most recently including The Marvelous Mrs. Maisel.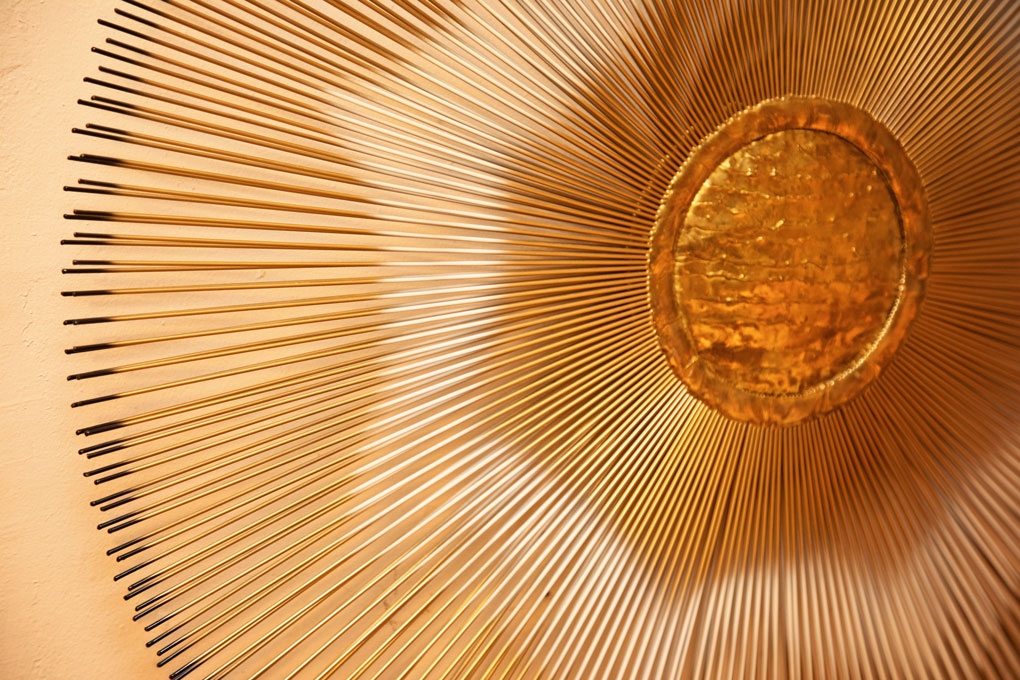 (Redding) Minutes away from Fleur De Lis, The Redding Roadhouse is a yummy gem! This fun gathering spot (around since the 1800s!!) has it all; stylish inside dining, plenty of outdoor space, a tavern-y bar, entertainment, fab cocktails, and the most amazing food featuring fresh local produce grown at nearby Holbrook Farm (which they manage). And don't forget to check out the olde time-y candy gift store!
---
(New Milford) For those of us who love the treasure hunt experience, Just In Antiques is a must-visit. This cool old building is packed with curiosities, vintage, and antique items sold at very reasonable prices. Check out the taxidermy room for your cabin, the vintage kitchen room, the paper room filled with ephemera, farm-fresh metal and tools…and so much more!
Conveniently located on Route 7 just minutes from The Elephant's Trunk, which every tag sale lover in the state knows about!
(New Milford) Combining a browse around Just In Antiques with a meal at Tandoori Flames is day trip perfection. We LOVE Indian food and had the most amazing meal at this fresh modern restaurant. You have to try the specialty Indian cocktails, and choose a few things from their awesome menu with something for everyone. So good! Be sure to leave room for dessert!
---
(Bantam) A beautiful store (in a 19th century modernized factory building) with a wonderful website, Housatonic Trading Company finds amazing pieces, and provides some serious decor inspiration! Prepare to be wowed the minute you walk through their doors. They have fine art, antiques, objet d'art, and furniture for every room in your house. You can also shop for fresh flowers, stunning tableware, and fabulous lighting.
You'll be hard pressed to choose your favorite vignette; the styling here is A+!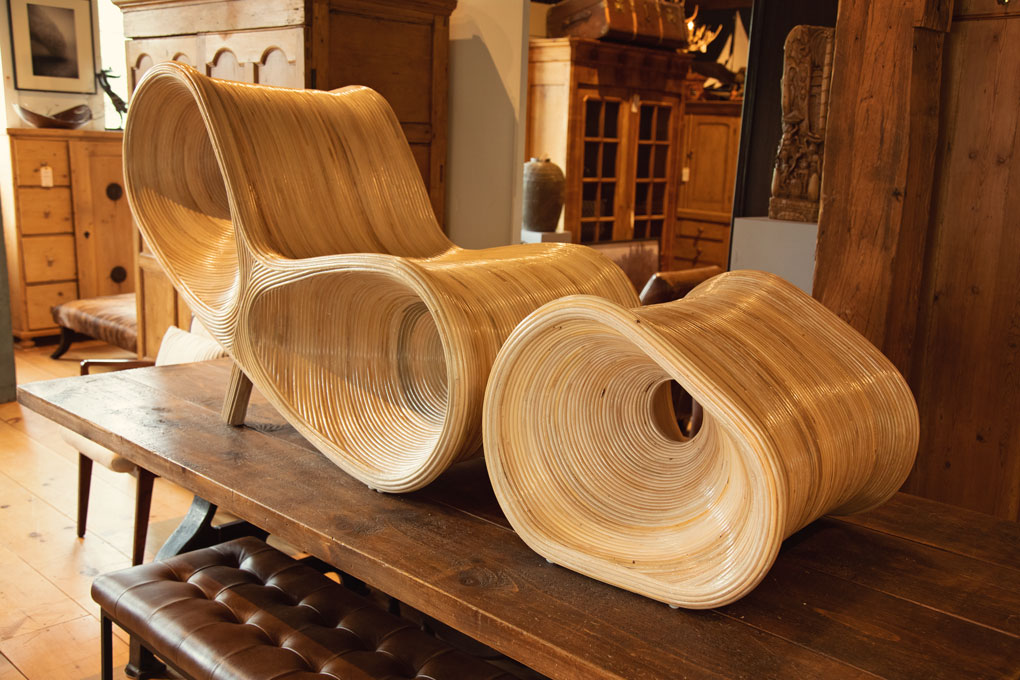 (Litchfield) A short drive north will bring you to fresh food made with love at Meraki – perfect for a picnic! Delicious sandwiches, soups, and baked goodies are bountiful and the salad case is filled with a rainbow of colorful, crunchy salads. We grabbed sandwiches and kombucha with planet-saving pasta straws and picnicked like rock stars!
---
(Stratford) Wow! The Stratford Antique Center is huge with 16,500 square feet of multiple dealer spaces. No matter what you're looking for, we think you'll probably find it here! They have over 200 dealers selling antiques and collectibles from all eras & styles in nicely curated booths. Furniture, art, obscure, jewelry, clothes, lighting, you name it!
We loved bopping along to some big band music as we explored the aisles and took a trip down memory lane.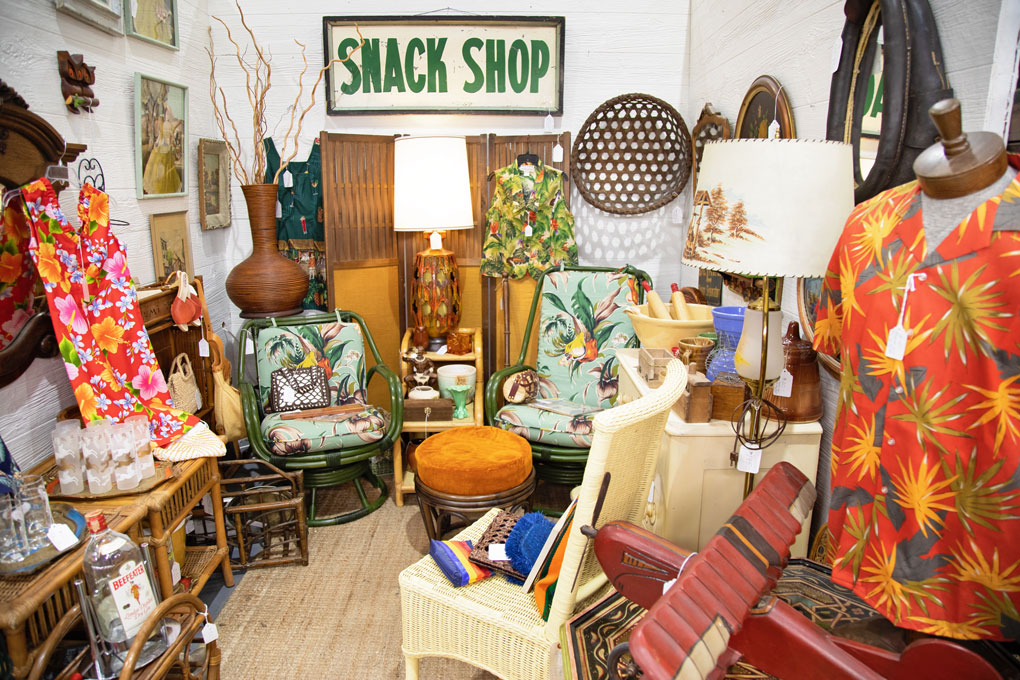 (Stratford) We had to visit the Two Roads Brewing Company campus which is just around the corner from Stratford Antique Center. Two Roads has been making delicious classic and craft beers in the state since 2012 and have grown to become the largest producing brewery in CT! Enjoy a tour, a taste, and a bite to eat at whichever awesome food trucks are in residence that day.
---
Pics: Lora (except as noted)/ Words: Bev