Just in time for Valentine's Day, a love story about 6 Connecticut chocolate businesses! Scroll for out-of-this-world decadent chocolate, excellent gift packaging, unique sweets, and easy-to-order online shopping.
It was a tough assignment…?
Sponsored post
(Brookfield/West Hartford) Bridgewater Chocolate produces luxurious, house-made chocolate wrapped in iconic packaging and ready-to-gift. They started in the small town of Bridgewater in 1995 and have since grown to 3 retail locations (2 in Brookfield, 1 in West Hartford) with a 4th being planned for a 2022 opening in Westport!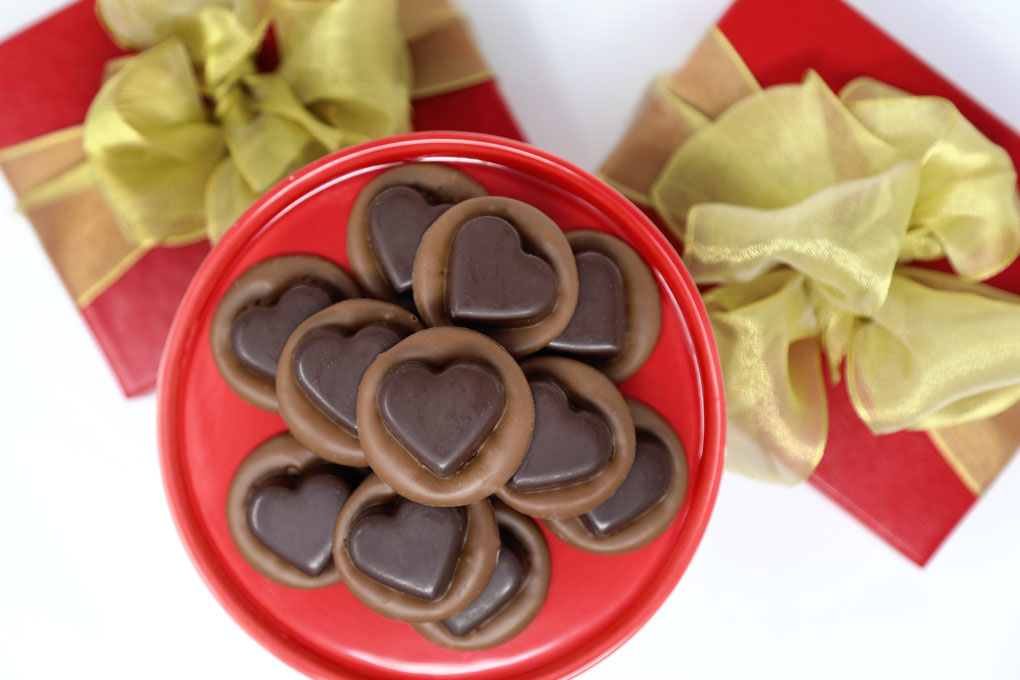 Pictured here: Cherry Hearts & an assortment in their signature box with gold bow.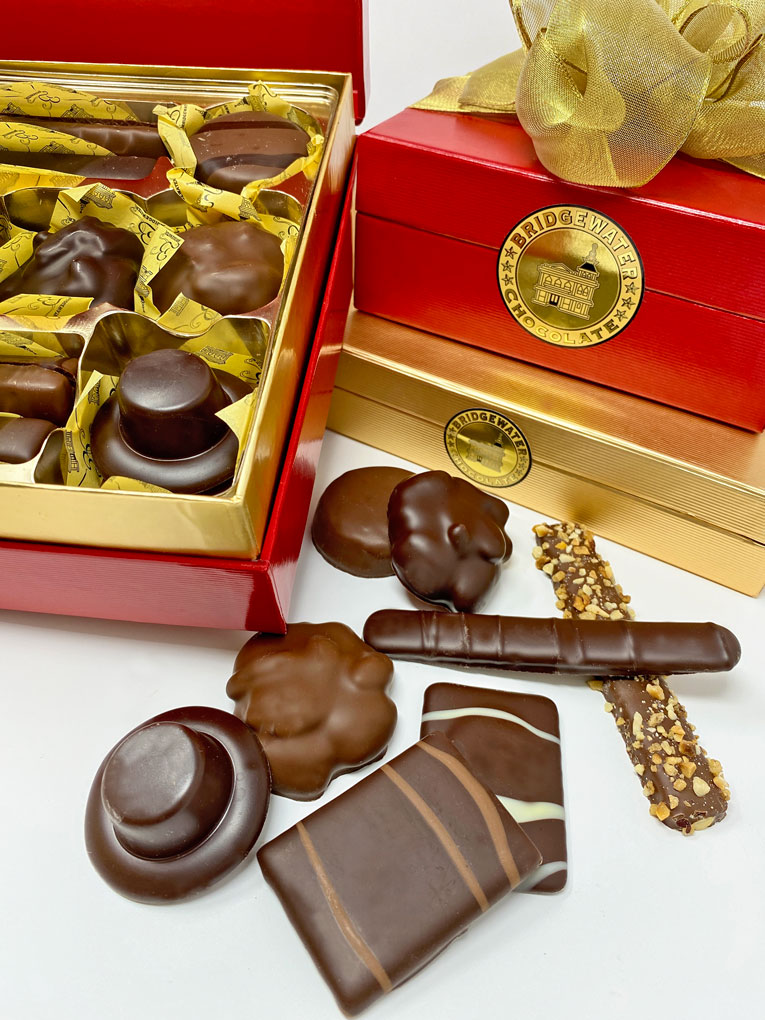 (Waterbury) The Fascia family has been making high-quality chocolate by hand since they opened for business in 1964. Fascia's Chocolates can be found in many retailers around the state and beyond. But we recommend visiting the factory store in Waterbury if you can and taking the chocolate tour. They always have awesome chocolate-molded novelties to mark every holiday.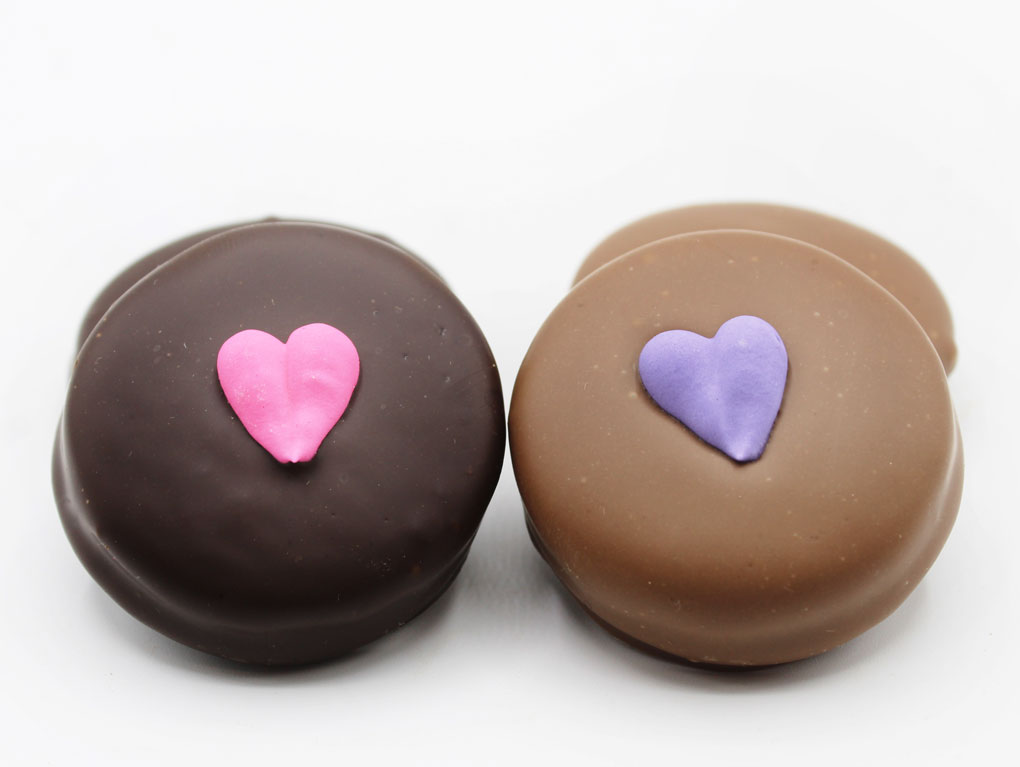 Pictured here: Foiled Hearts and Chocolate Heart Oreos.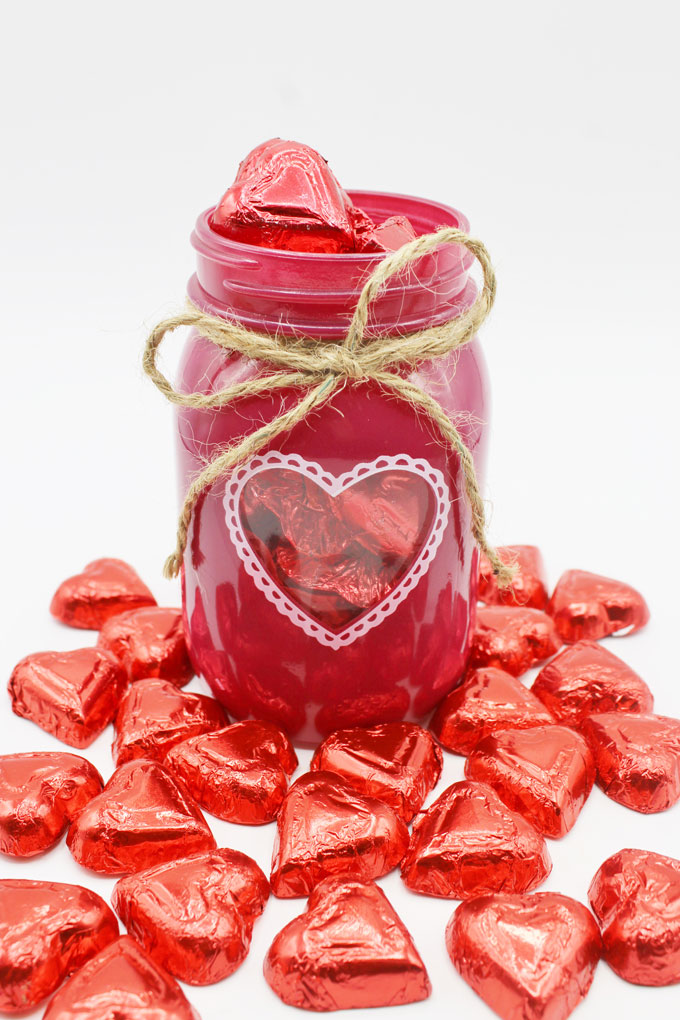 (Goshen) The magic is in their milk…which comes from the cows ("the ladies") in the barn on site. Each cow produces milk with qualities perfectly suited for either dark/milk chocolate or caramel. Truly unique, farm-fresh chocolates that ship to Thorncrest Farm fans around the world.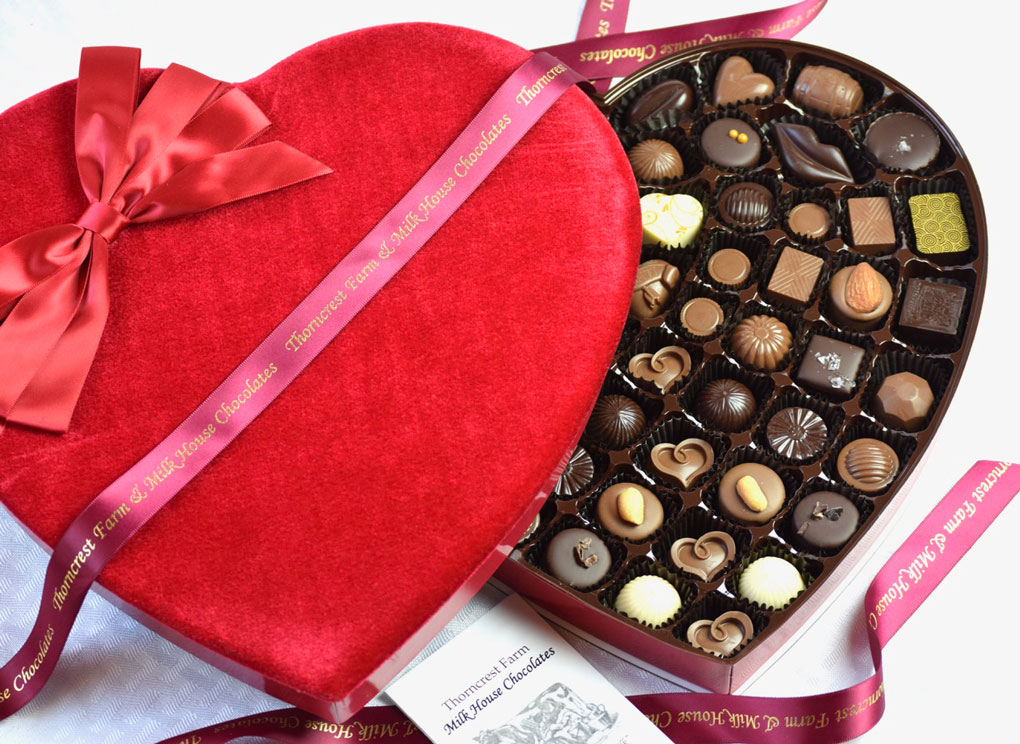 Pictured here: The Key to My Heart Box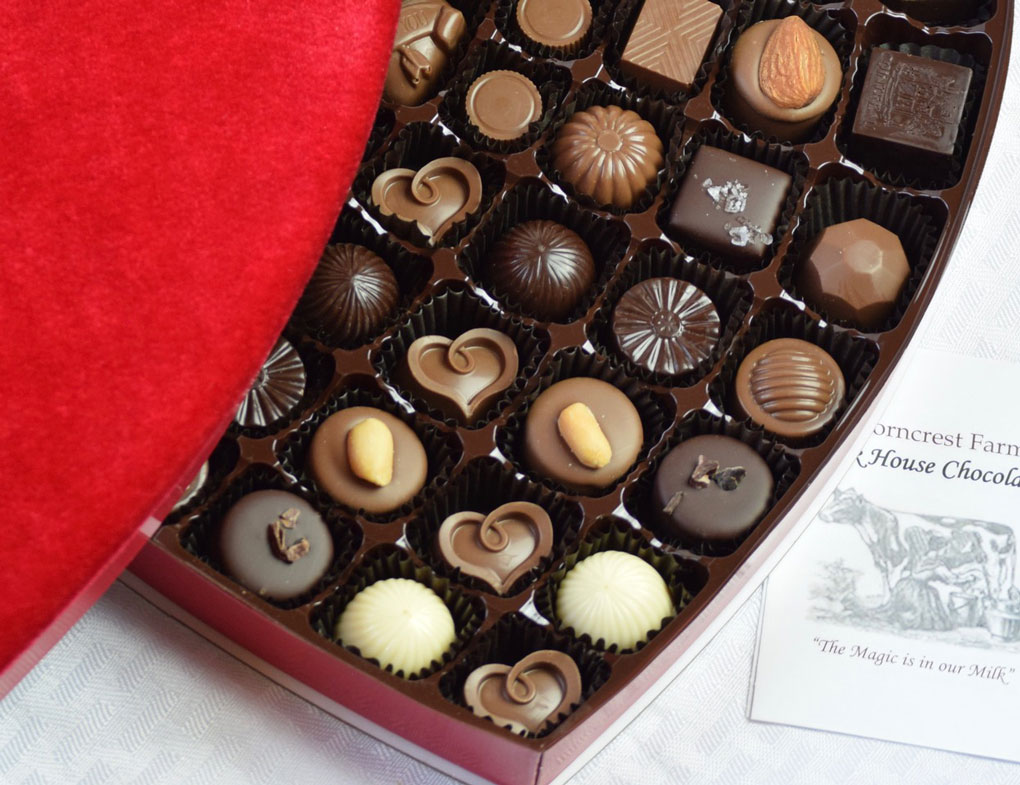 (Essex) Essex Chocolates is a destination for a wide variety of chocolate. There's something here for every chocolate taste bud! Valentine's Day offerings include premium Belgian chocolates in classic ❤️shaped boxes, luxurious truffles, foiled roses, and affordable sleeves of hearts. They also have a variety of gluten-free, sugar-free, and vegan products.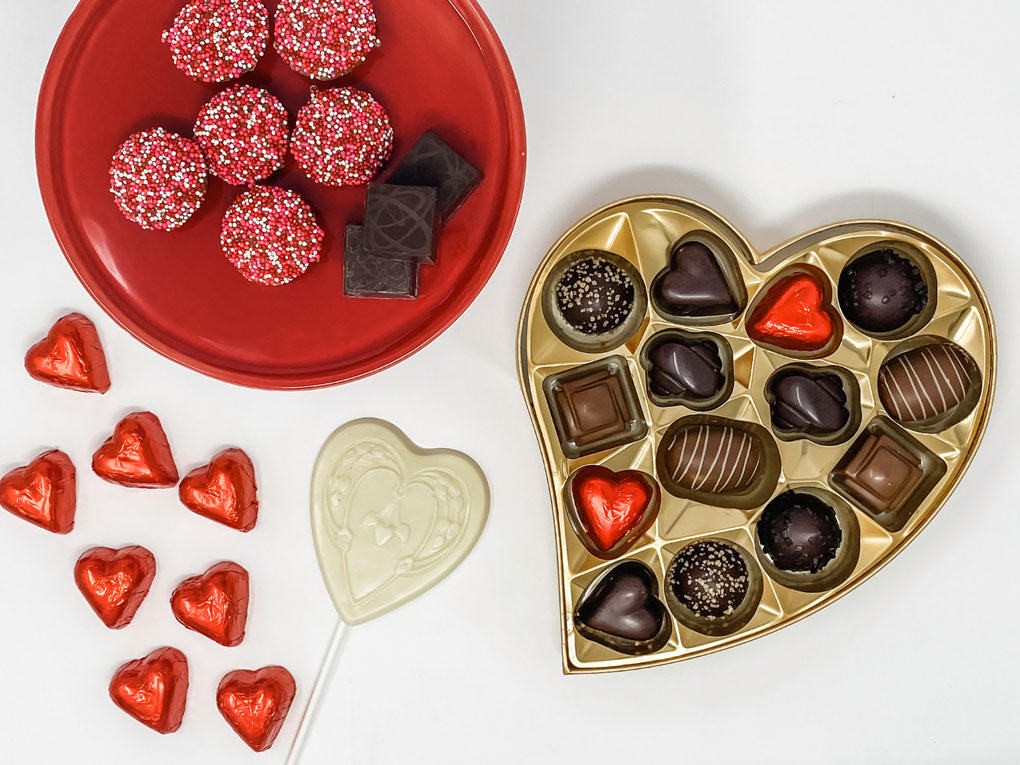 Pictured here: Cachet Heart Assorted Box & various Valentine treats.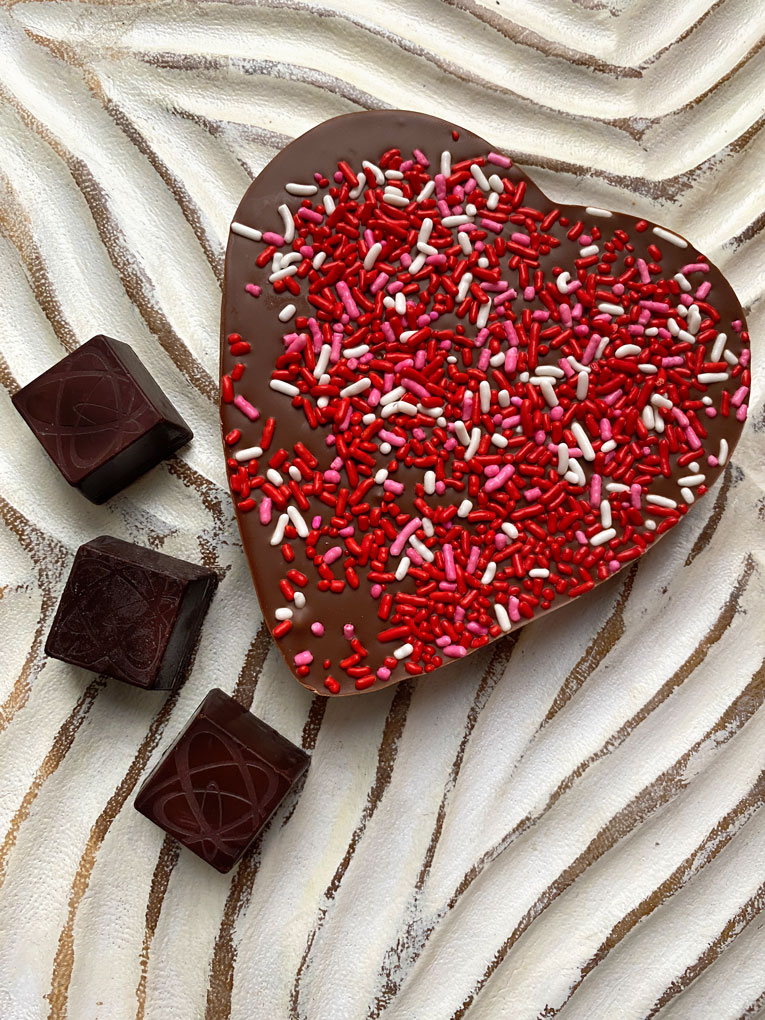 (Torrington) Kristy of The Nutmeg Fudge Company makes all of their 26 flavors of fudge, and chocolate on-site in small batches. For the person who likes to crack things open and eat chocolate ??‍♀️?‍♀️ – the breakable heart & the smashable bear! If you can, this place is a must-visit. It's old-school retro awesomeness! Otherwise, order online here.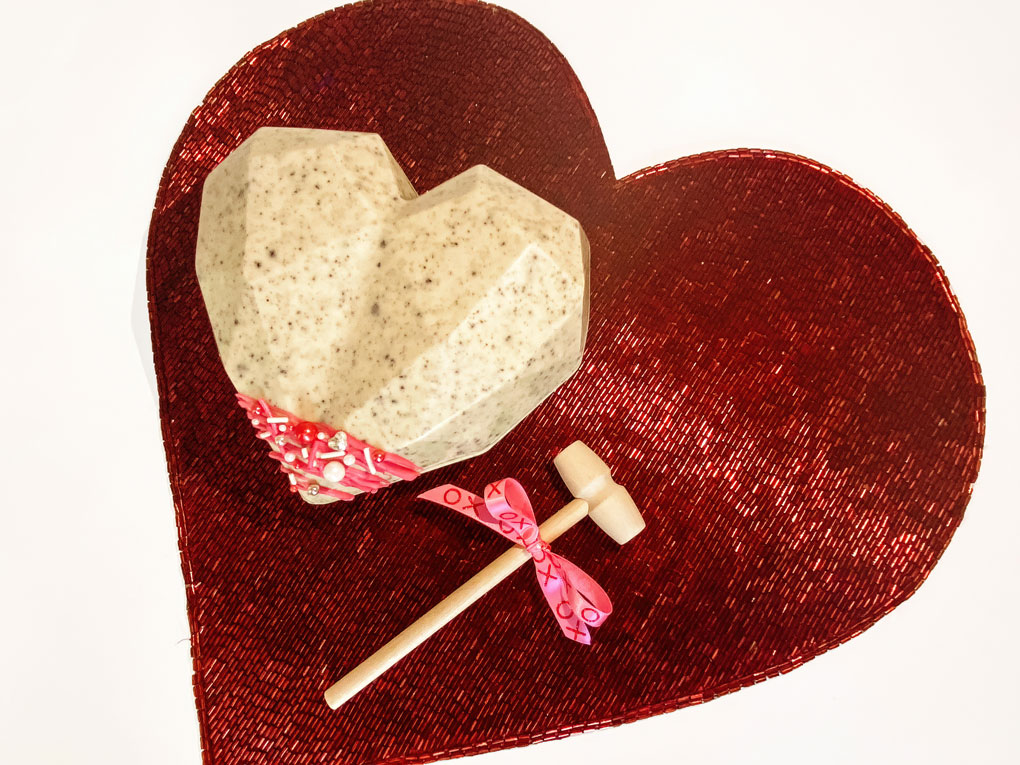 (Higganum) Oh Fudge! and More is a woman-owned business that specializes in small-batch fudge and chocolate using the finest ingredients. The Valentine's smash bomb is perfect for kids & adults and is filled with gummy hearts, jelly beans, and kisses. And the heart fudge pop bouquet covers chocolate & flowers ?.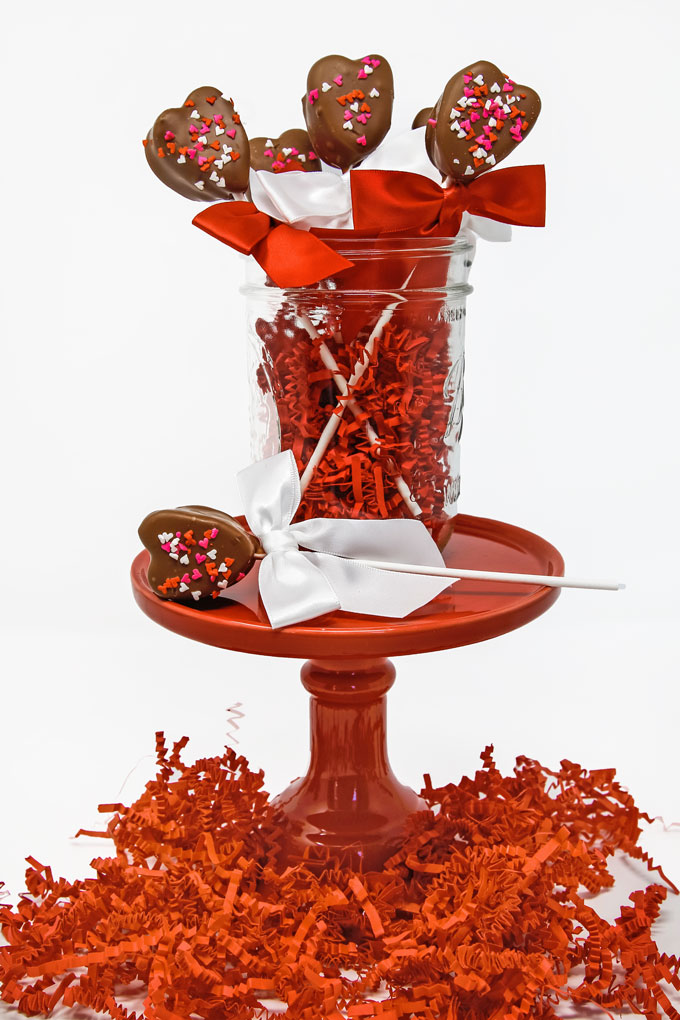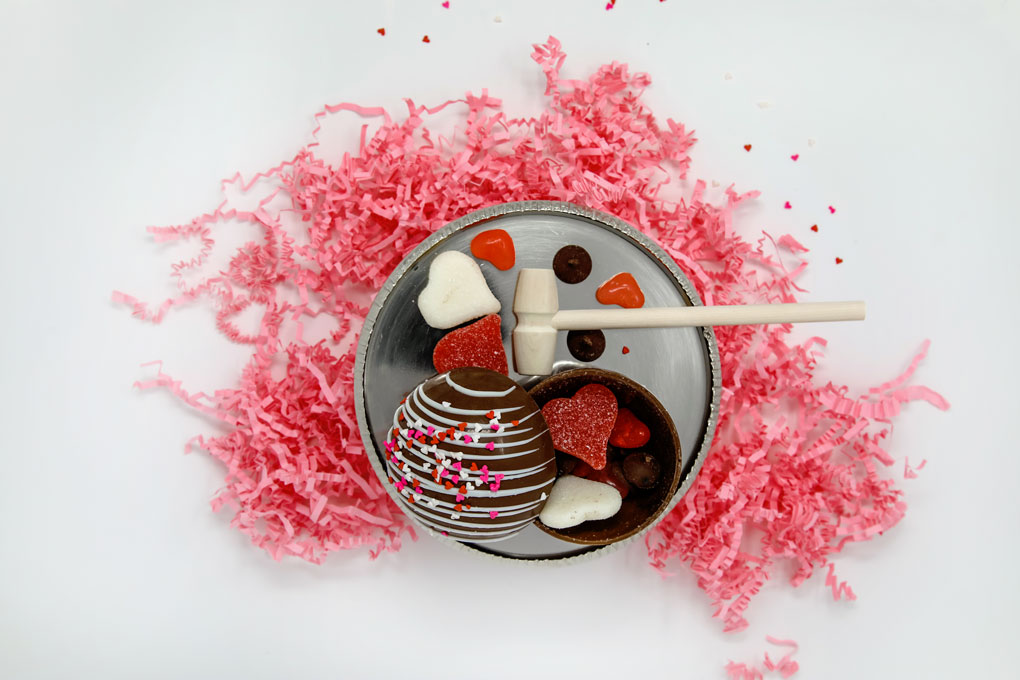 ---
Pics: Lora Karam (unless noted) / Words: Bev Canepari
Chocolate: A Love Story has been sponsored