We've been dying to check out The SoNo Collection in Norwalk since it opened in October 2019, and now we have! All caps OMG, this place is the best shopping experience-under-one-roof we've had in a long time! This is not a mall, this is…The SoNo Collection! Sorry to be so dramatic, but we were blown away.
If they locked us in here for a month, we'd be ok with it! Come, let us show you your next fun day!
This post is sponsored by The SoNo Collection
Ok, it's been a while since we've been to a shopping center…
And wow, how things have changed! The SoNo Collection in South Norwalk is a full-on multi-sensory experience.
This is retail heaven and a whole lot more!
1st, we workout ?
Yes, you can get your workout in, run all of your errands, get caught up on your inbox, grab a coffee, dinner, byu a new outfit, relax, and/or plan a BF catch-up – without ever moving your car. Oh, and there's tons of parking, by the way.
It's a multitasker's dream.
D1 Training
D1 Training is a non-traditional fitness training system. They've trained over 100 NFL Draft Picks! This is their 1st location in CT and we got a sneak peek at the brand new facility! We also got a quickie workout session with Coach Spencer to get a taste of what they offer. ?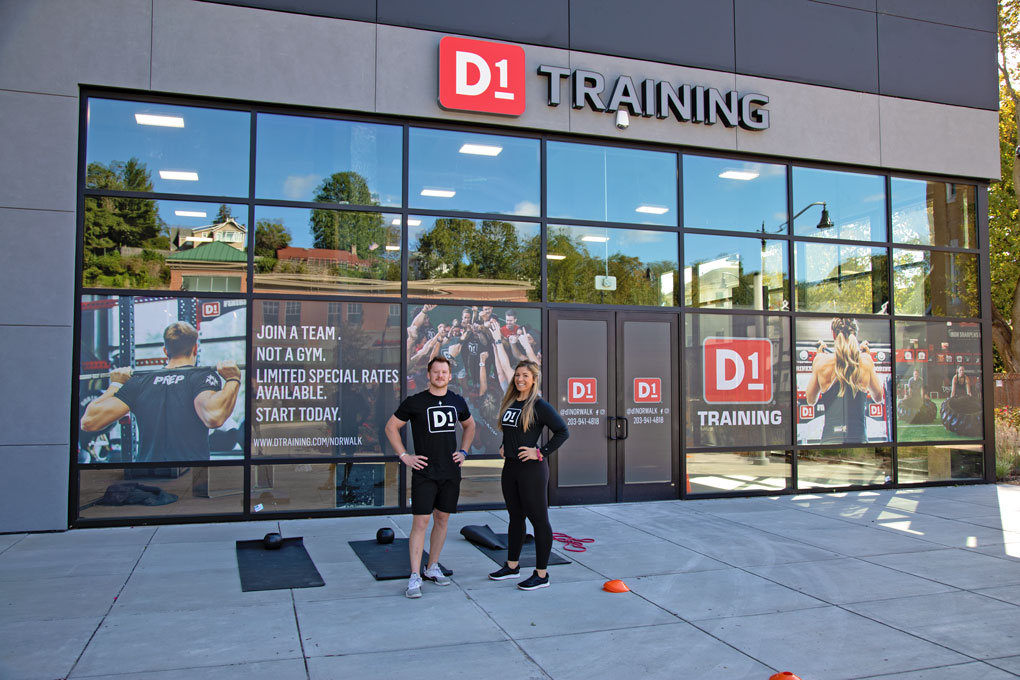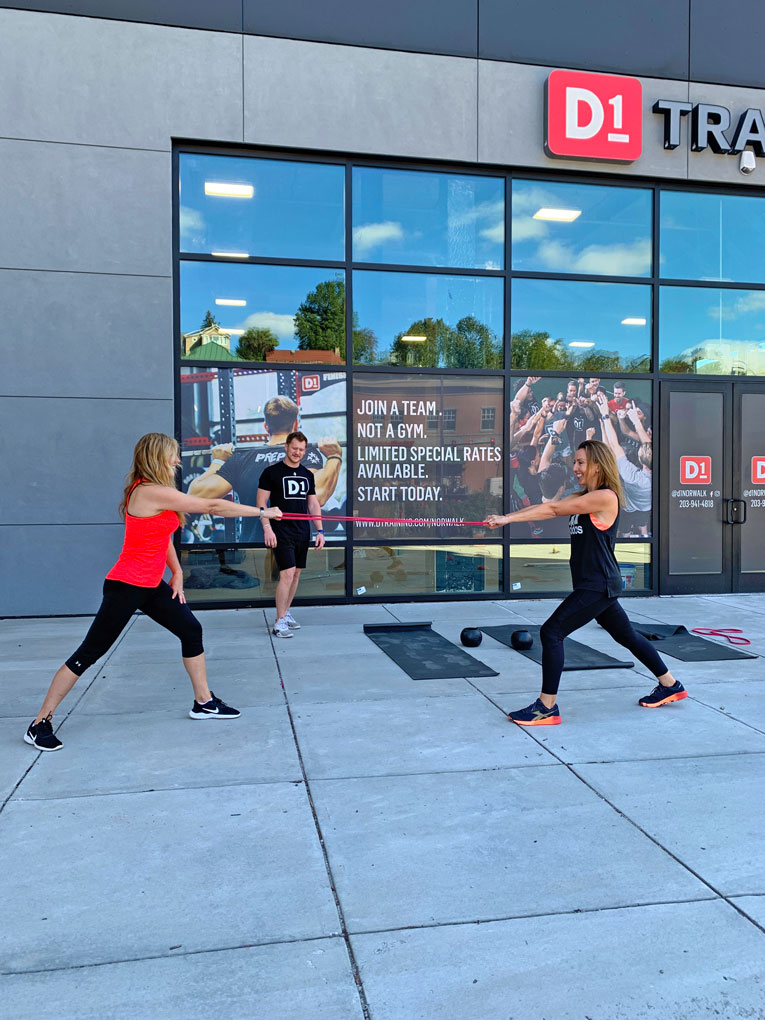 Step inside for so much eye candy ?
So many unique photo spots; seriously, The SoNo Collection is a feast for the eyes – whoever imagined this place is very forward-thinking and smart…we're looking at you Brookfield Properties!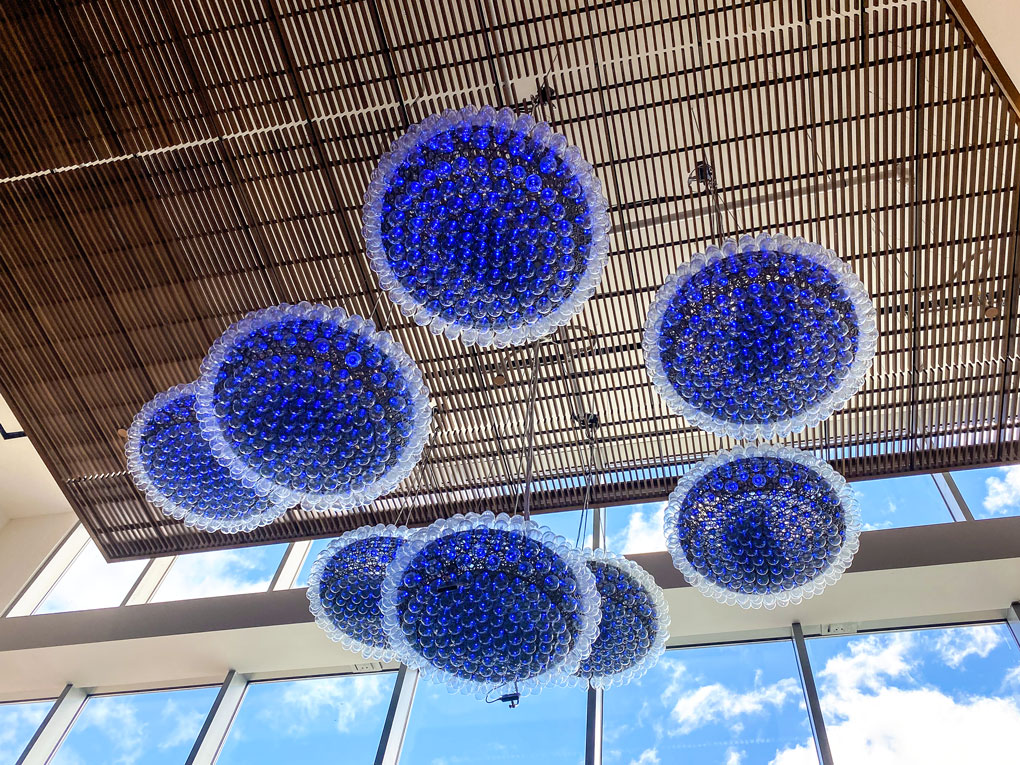 Coffee + catch up
There's a huge work/lounge area to accommodate those who like to squeeze in some laptop time.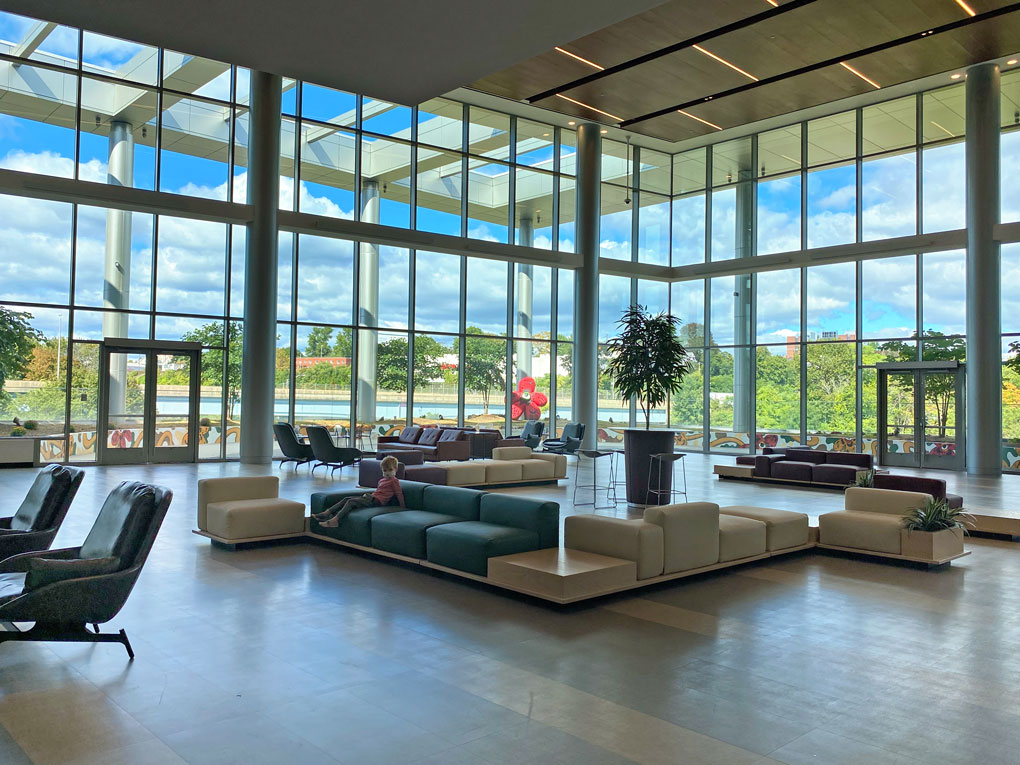 It's a shopper's paradise
The SoNo Collection has pretty much every shopping notion & desire covered. Nordstrom & Bloomingdales are the anchor stores, with so many cool stores in between. Some favorites, plus some exciting new ones to us!
Have a peek at the directory – it's a shopping lover's dream, we tell ya!
This store is new to us and so exciting! They have a personal stylist at every store to help you find the right outfits for your body type & personal style if you want it.
This concept store offers classes to make sure you're capable and ready for anything! Take workshops in The Ready Mind, Wilderness First Aid, Home Emergency Plans and so much more. Also, the entire store is made up of modern-day M*A*S*H vignettes!
Shop some more…
And another cutting-edge experience store. This one is CAMP, which combines play & product in a magical setting. You have to say a magic word and enter through a secret door to get into this awesome playland. Guys, you need to go check it out. It's FUN!
Dining options aplenty
When you're ready to take a break from shopping, The SoNo Collection has some really nice dining options. They have sit-down restaurants like Yard House & Pinstripes (where we ended up at the end of our day for a cocktail and bowling. Keep scrolling!). And fast-casual restaurants like Soul de Cuba, where we stopped for lunch and smoothies.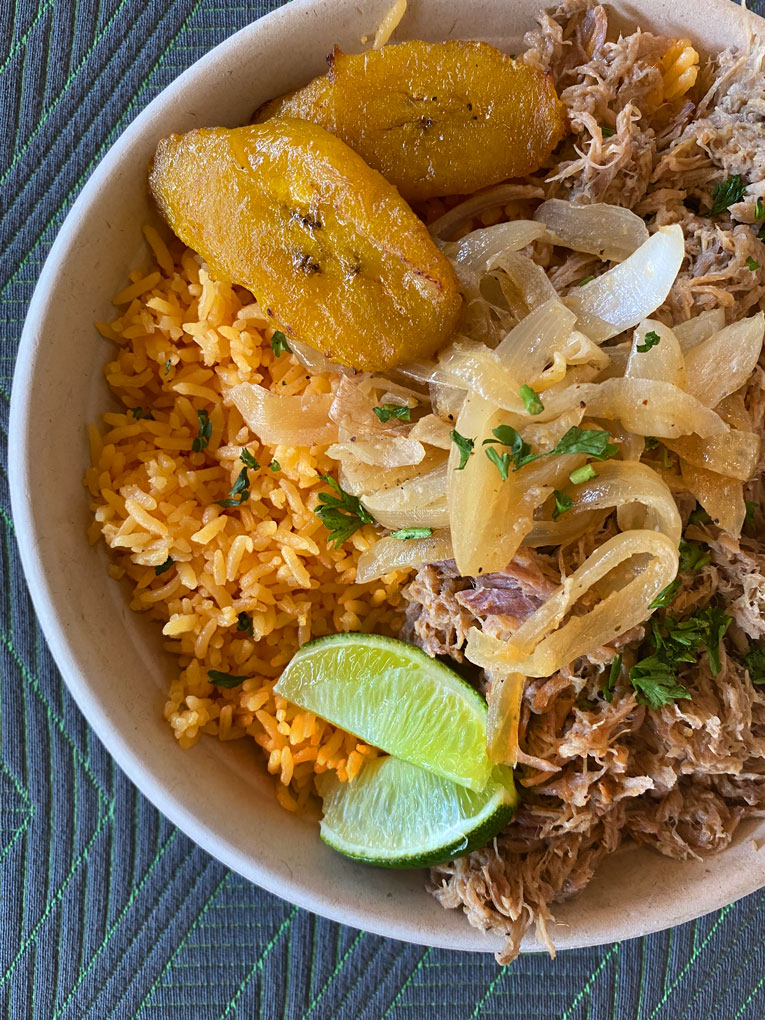 'Gram spots galore!
Who can resist a selfie booth? Not us.
It's all in the details
You'll find art installations throughout.
Home decor and more…
If you love to fluff your nest and enjoy finding CUTE new things for your home, you'll find a great selection here. Some faves we spotted; H&M Home, Artéé (so much furniture fabric choice), Bloomingdales Home. Swoooon!
Play time!
And to round out our perfect little SoNo Collection experience, we met up with PR guru Linda Kavanagh, founder of MaxEx Public Relations, for some cocktails, boules, bowling, and sliders. Not necessarily in that order.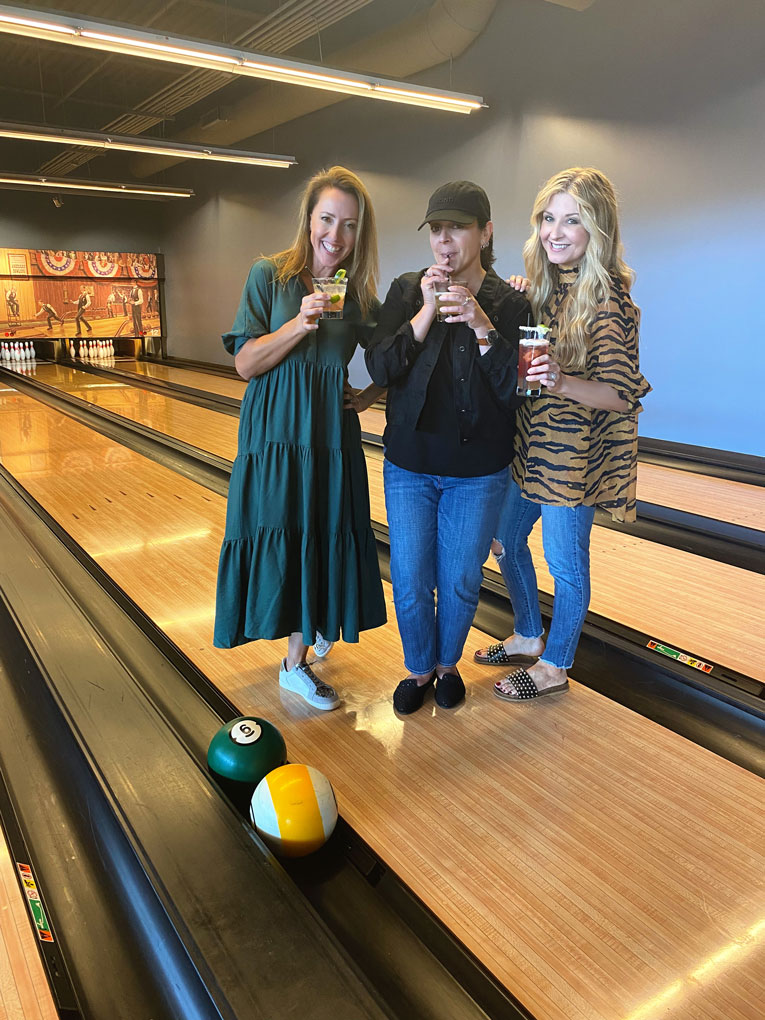 Events and happenings
One last thing! The SoNo Collection always has a full calendar of fun events, shows, experiences, and festivals. Like Norwalk Fright Night produced by the Norwalk Conservatory. We got a tour of the beginning building stages and Danny George told us his vision. Holy cow, friends. If you love to get spooked & nervous-giggly during the Halloween season, you're going to want to go to this!
Get tickets for this outdoor walk-thru haunted house experience running Thursday, October 21 – Sunday, October 31. More details here!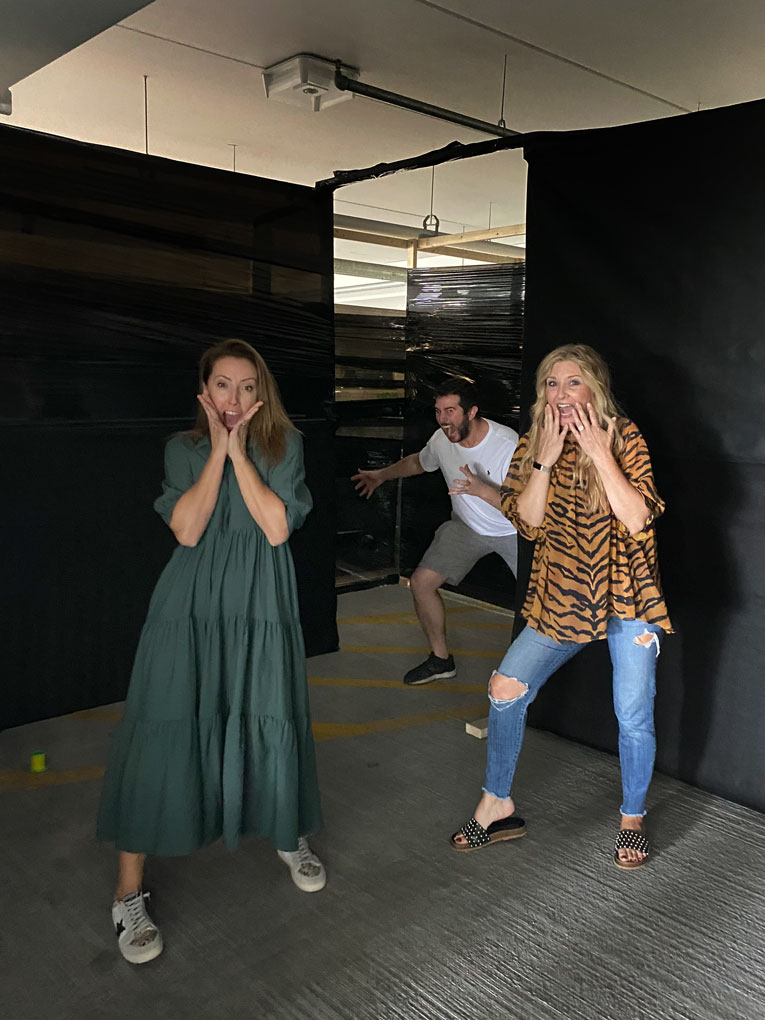 ---
The SoNo Collection – 100 N Water St, Norwalk, CT 06854
Words: Bev / Pics: Lora (except as noted)