It's a wonderful time of year to visit new galleries and soak in some inspirational art! When the gallery also comes with a fabulous gift shop (with so many cool presents) – all the better! Today we're unlocking Studio Hill Gallery & Design Shop, on the main "antiques & arts" drag in Woodbury. Your next gallery galavant starts here…
Post sponsored by Studio Hill Gallery & Design Shop
Artsy cool vibes
Park on the side of the building and head towards the giant Anglepoise desk lamp filling the porch – we love it here already! When you enter, you can expect a warm welcome from Studio Hill Gallery owners Nadine Cascini & James Hinkle (and Gian-Luca, but more on him later).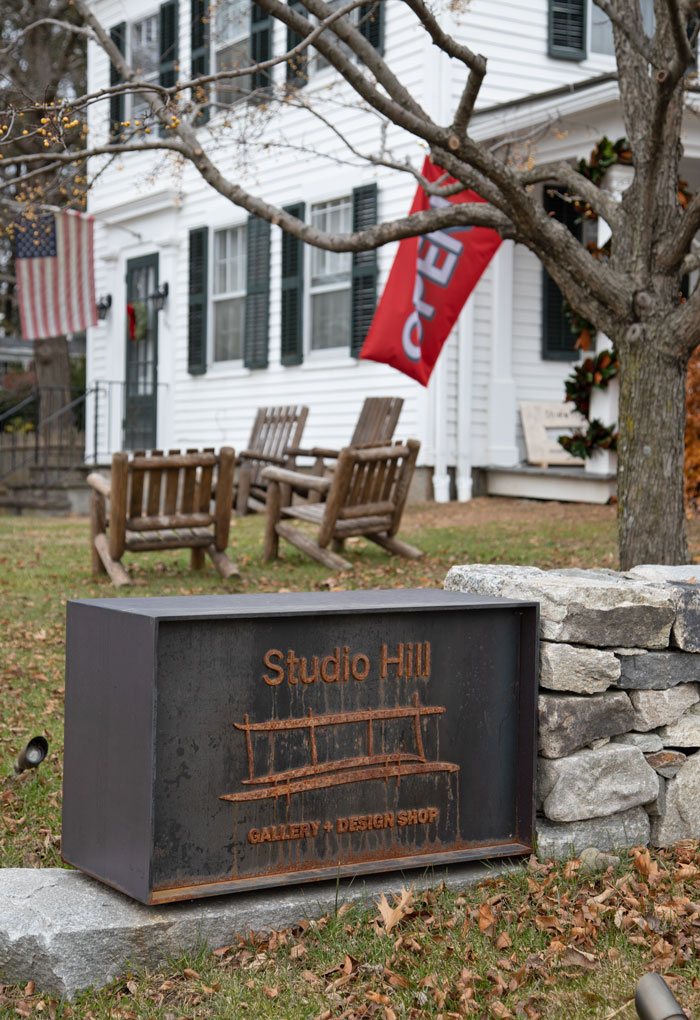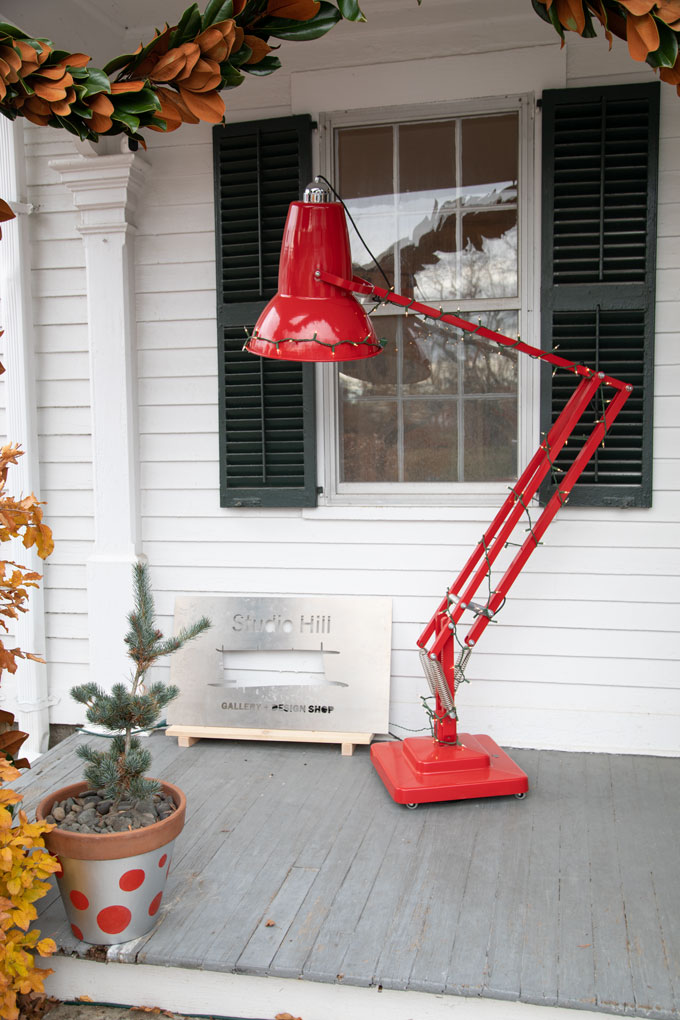 Through the doors into…
…a bright, inviting space for artists & art lovers. And funky music vibes floating out of a vintage (awesome) stereo system. ?
Check out what's currently on show here.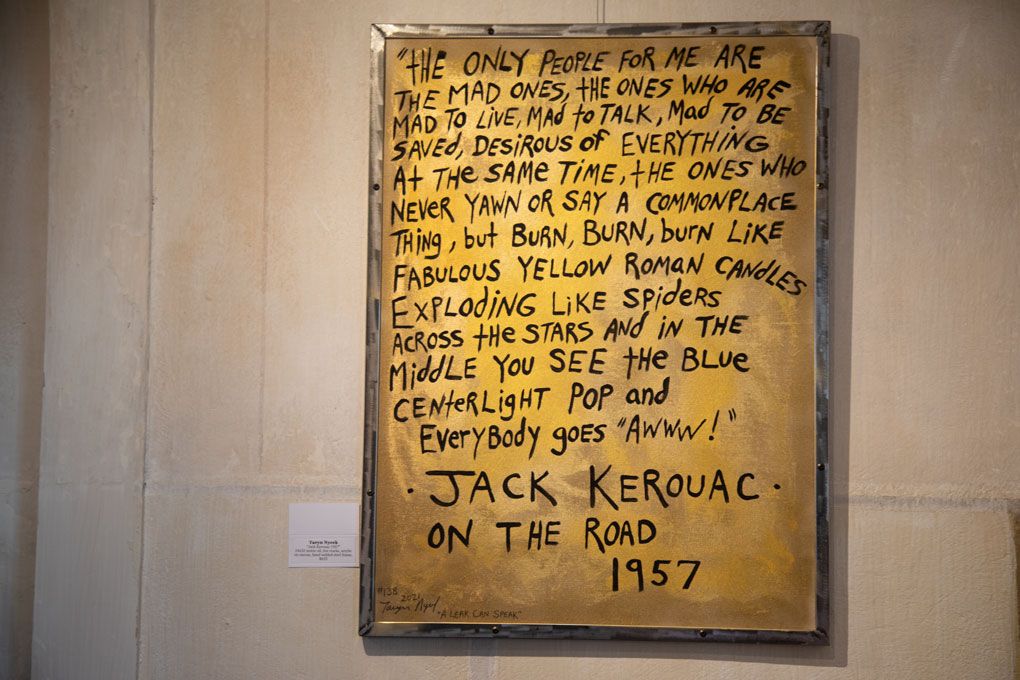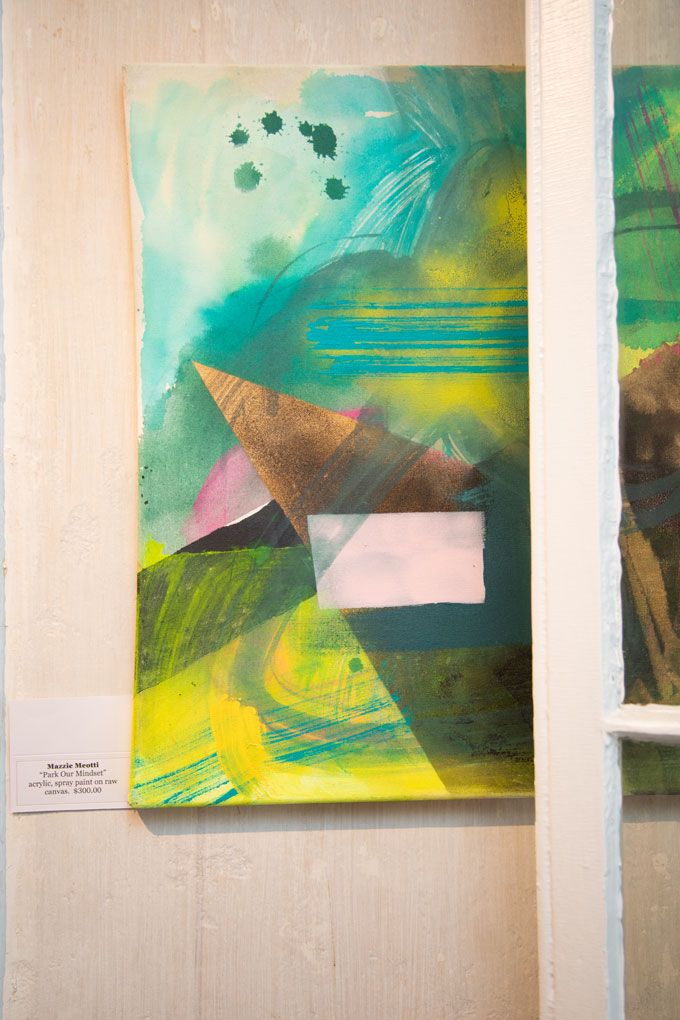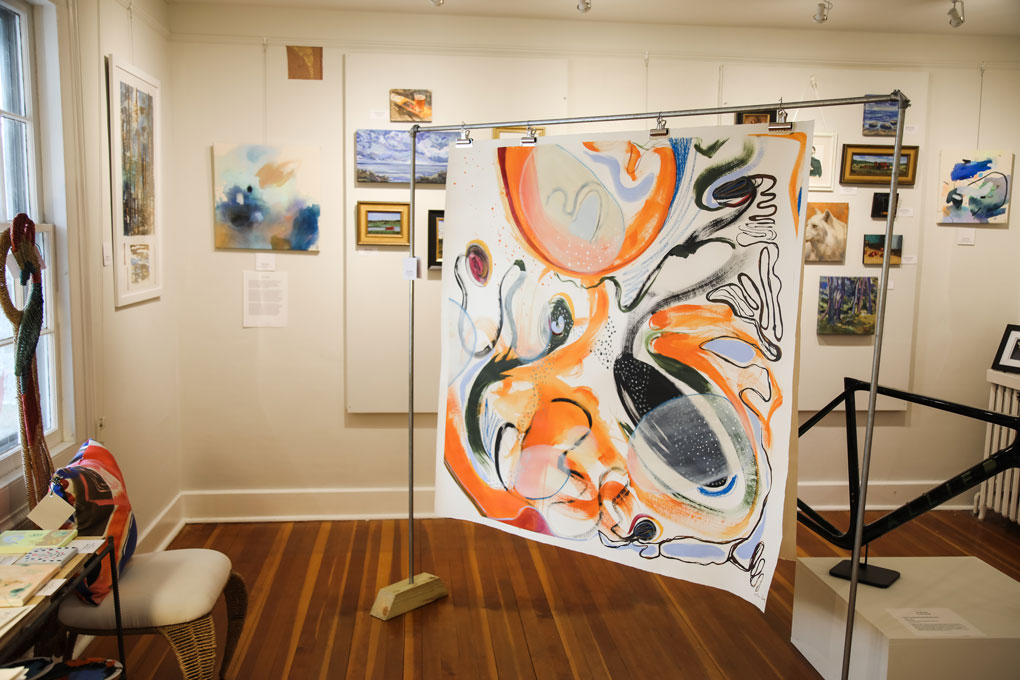 Renovated Greek Revival → Studio Hill Gallery
Nadine & James opened the doors to the gallery on December 12, 2020 (Happy Birthday!) after purchasing the property in the summer of 2019. The house had been the residence of the oil company next door for over 100 years.
When they began taking off the wallpaper to paint the walls in gallery-style colors, they discovered that they were covered in beautiful gold leaf hand-stenciling. Each room had a different pattern. They decided to leave the walls as they were and we're so glad they did. We (like many of their visitors) love the story & history!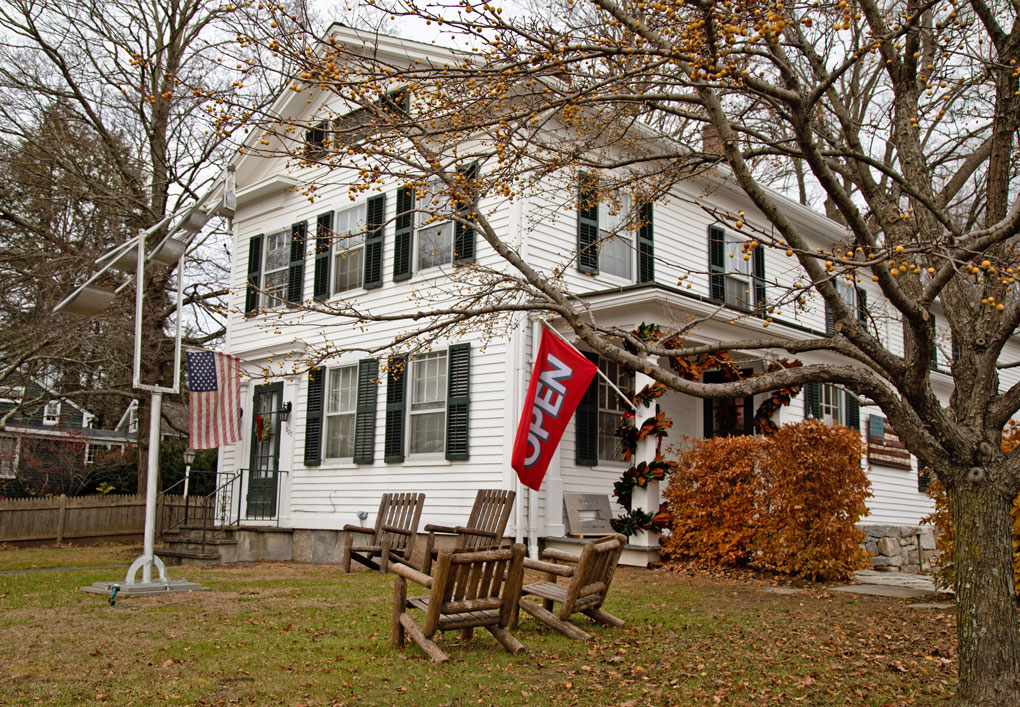 Vision
"Our vision for the gallery has been to foster a creative space for artists of all media to evolve and grow their work, as well as to showcase their work and provide educational opportunities for artists and the public. Our goal is to showcase and advance the artists in Litchfield County, especially in lower Litchfield County. There is a wealth of talent nestled in these hills and we want to bring that talent to the public."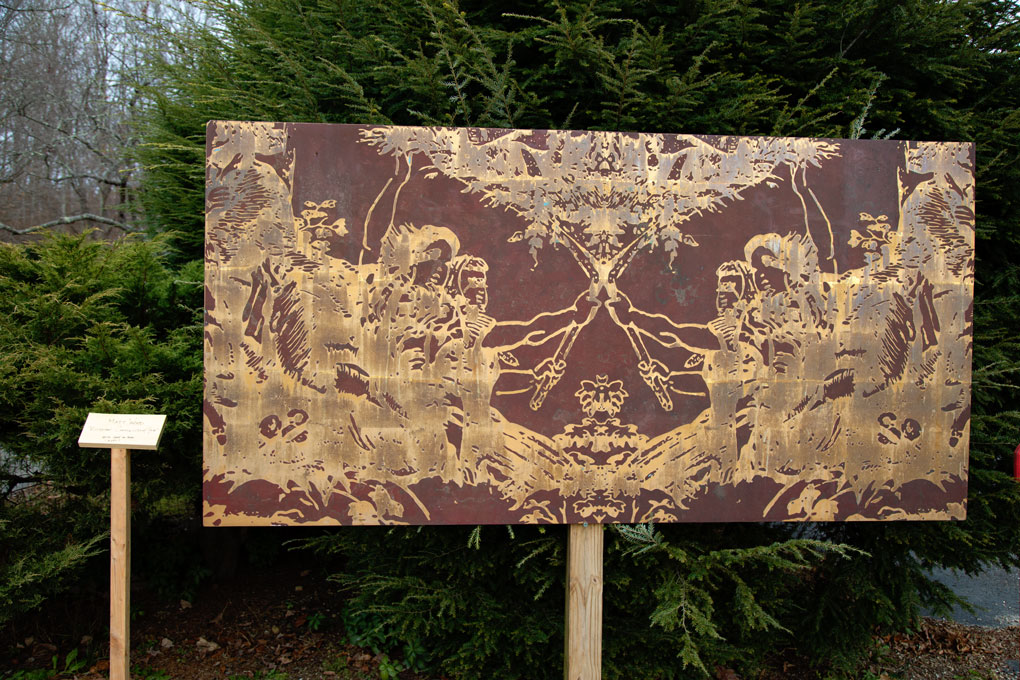 Don't forget to enjoy the artwork outside. This piece is by local artist (and outside-box-thinker extraordinaire) Matt Wood.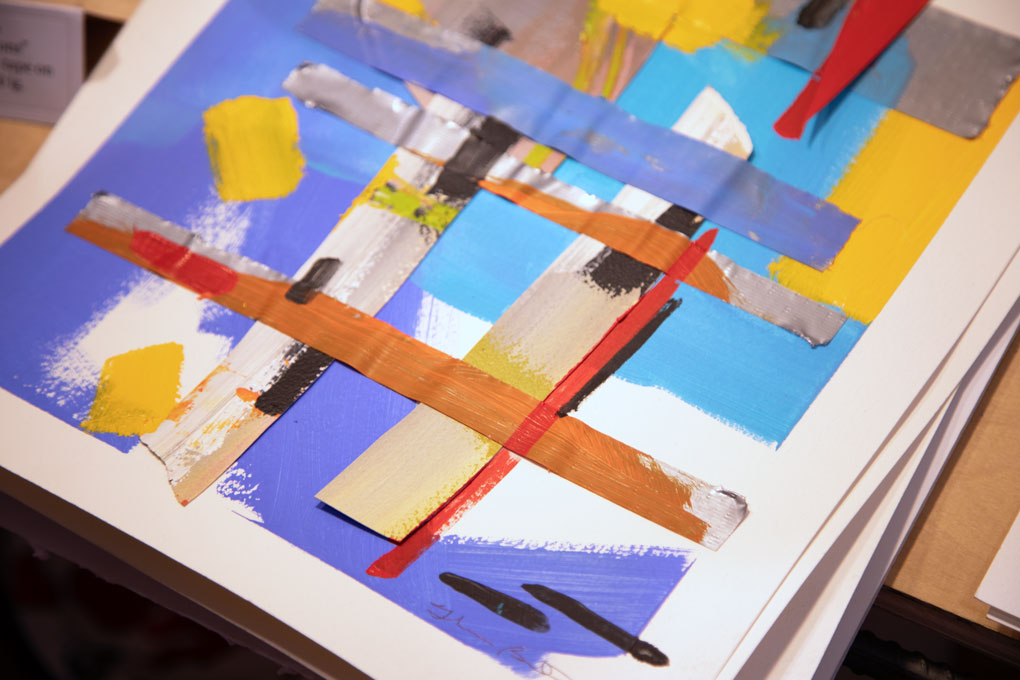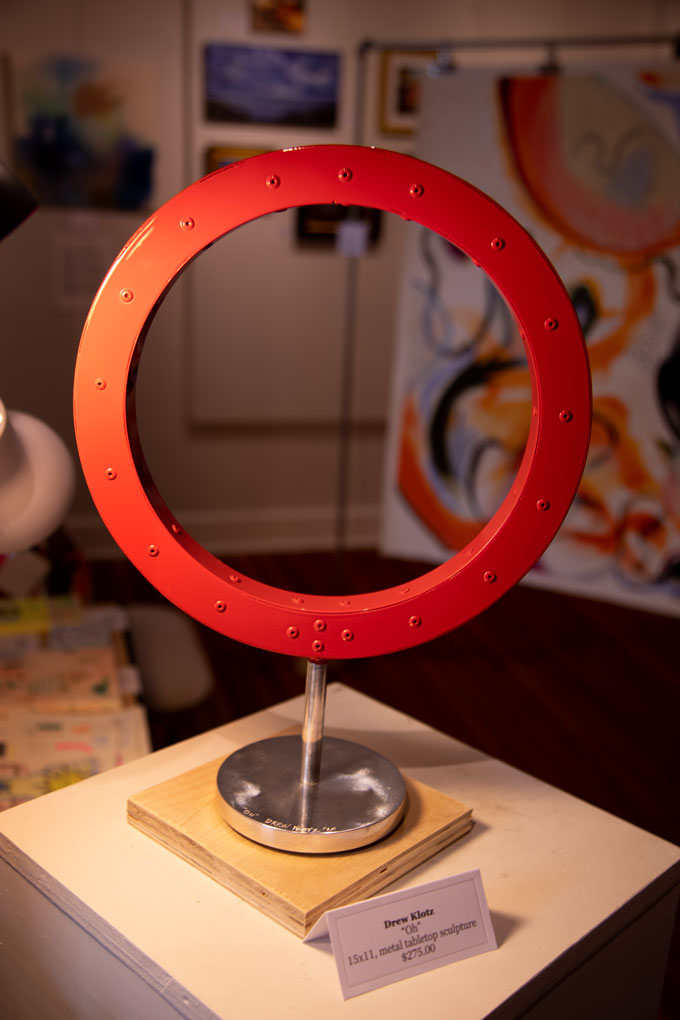 The Design Shop
Fact: Art galleries have really cool & unique gifts.
The design shop has handmade products from artists & artisans both local and beyond. You'll find a beautiful collection of nature-based books & gifts. The ever-expanding "book nook" also features design, art, and gardening books with some literature and poetry thrown in.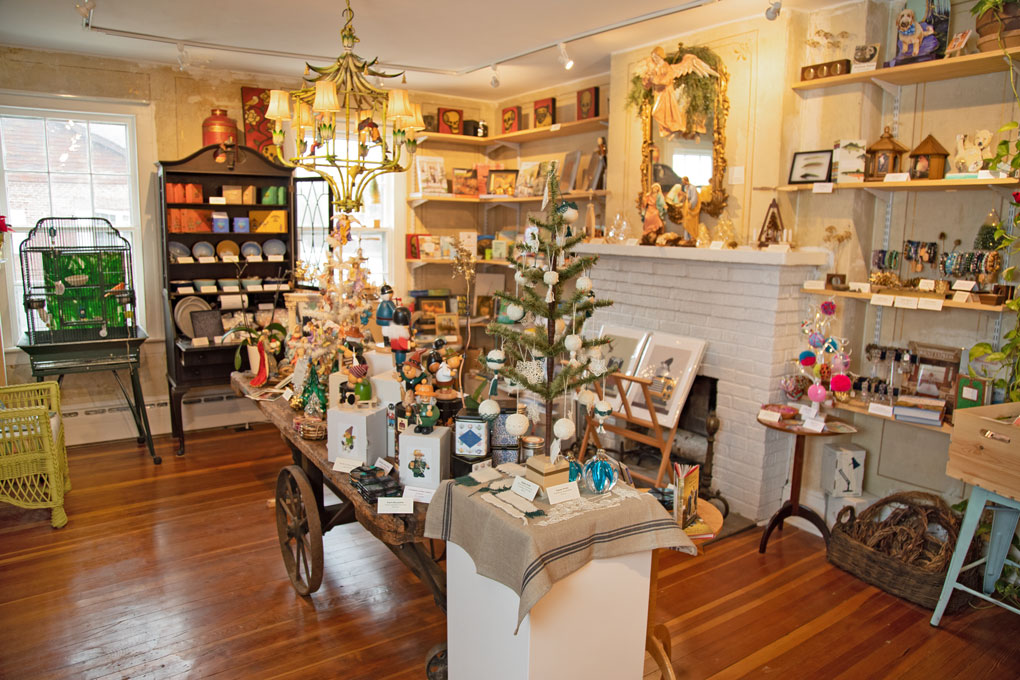 Meet Gian-Luca
He's an orange canary. And he'll likely sing you some sweet bird songs while you shop. ?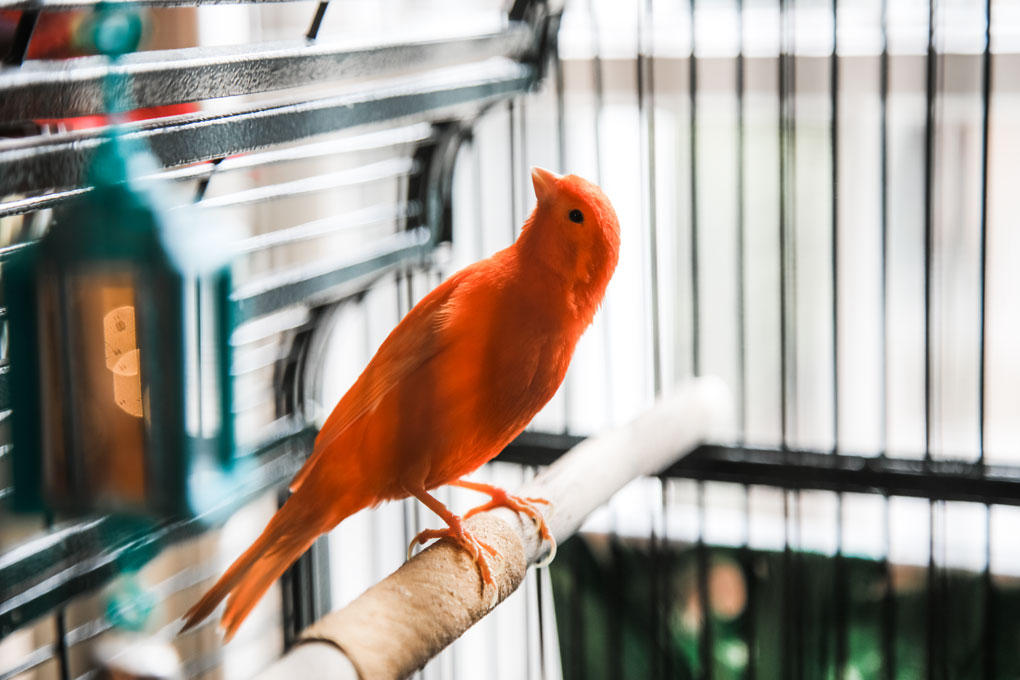 Lots to look at here!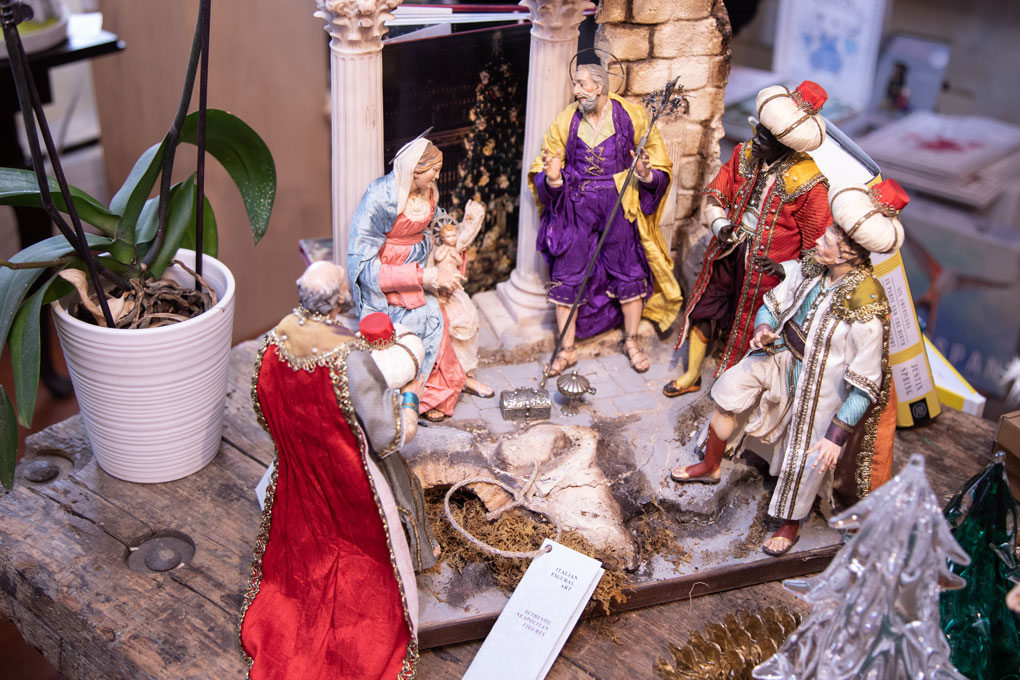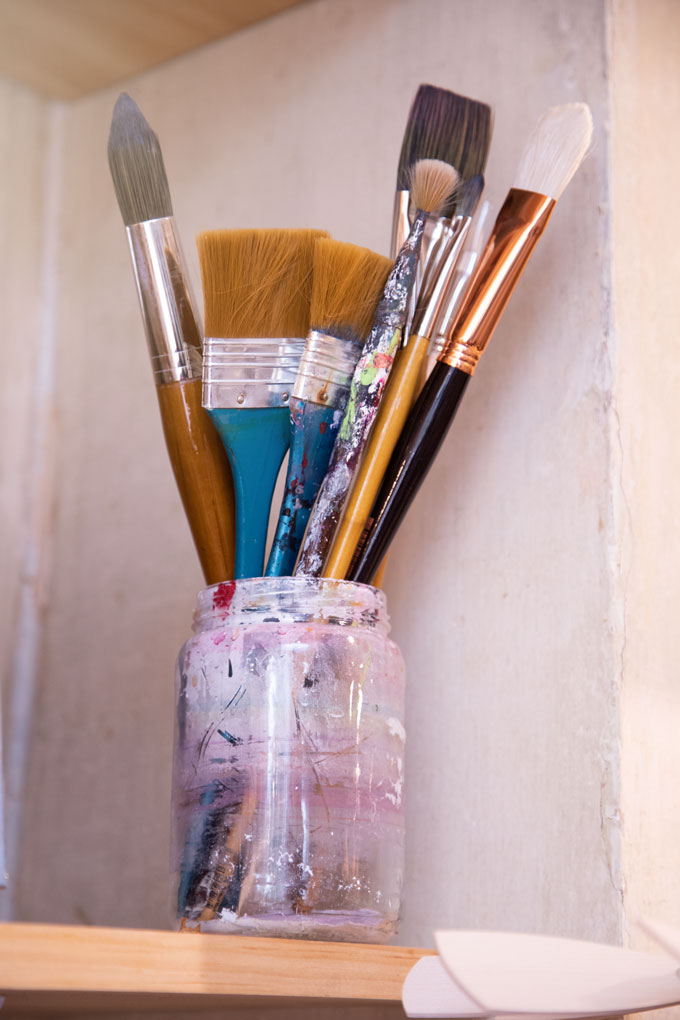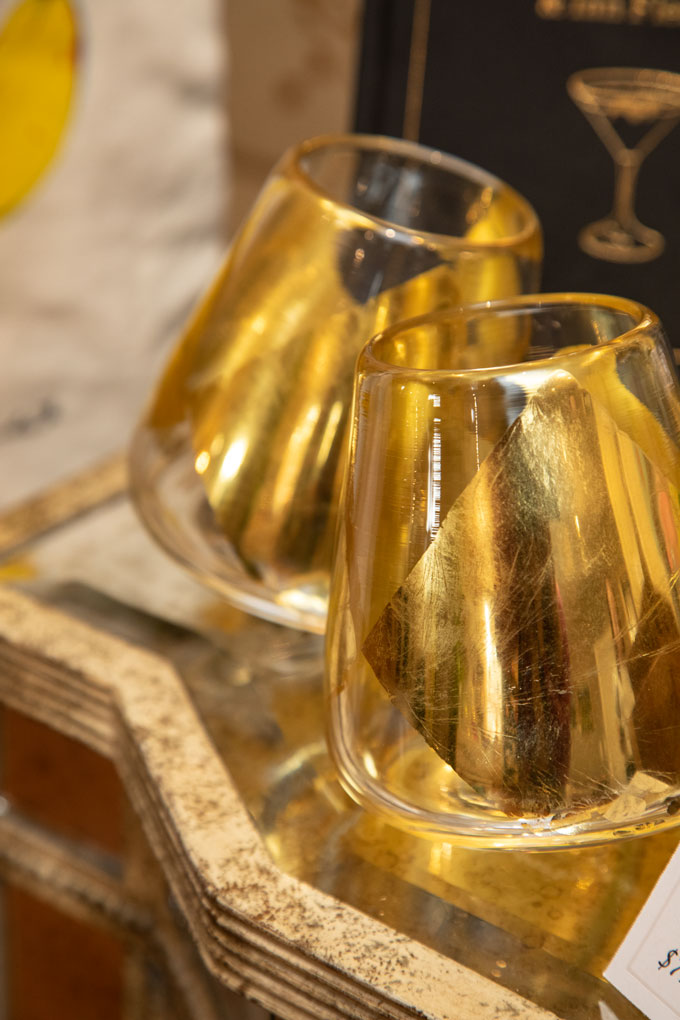 Coming up…
Studio Hill Gallery has started offering educational opportunities inside the gallery with plans to offer more in the near future.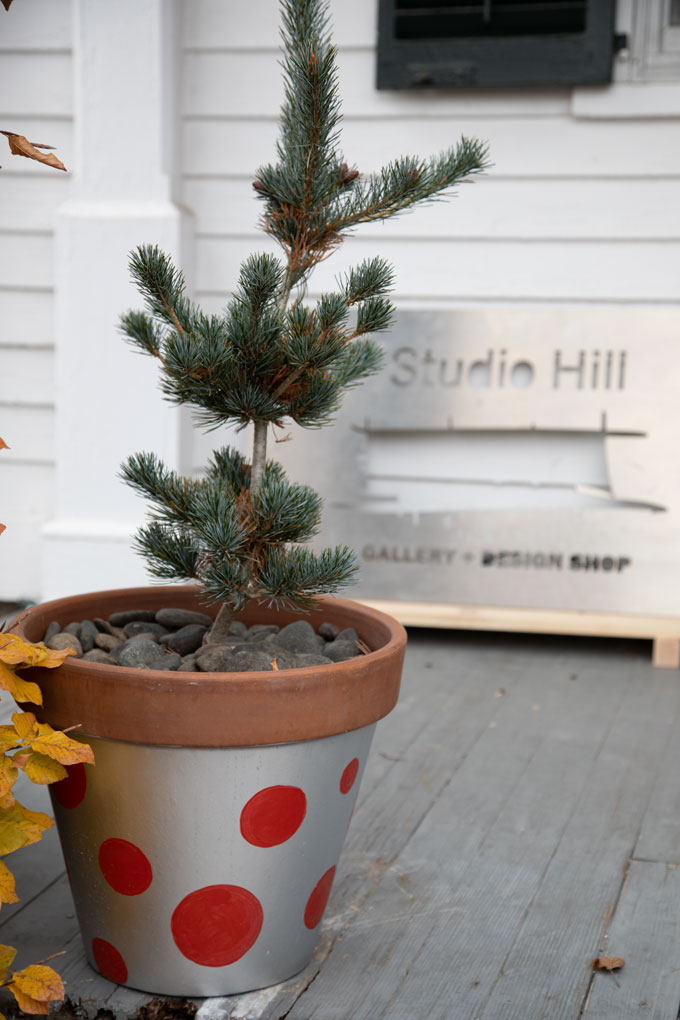 Stay tuned & give a follow!
---
Studio Hill Gallery & Design Shop – 507 Main Street South, Woodbury, CT 06798
Pics: Lora Karam / Words: Bev Canepari