Bungalow on the Ave is a new all-things-home furnishings store in Berlin. Step this way for cool furniture, rugs, lighting, artwork, home décor, and great gifts! We may have squealed a little when we entered the store; it's a feast for the lifestyle-shopping eyeballs! ?
Post sponsored by Bungalow on the Ave
Real shopping is back!
Bungalow on the Ave is a fab store to visit this shopping season not only for gifts but also to spruce up your nest a little. Owner Lisa Raia has a fantastic eye for pieces for the home that spark joy!
Lisa and her husband Scott Jordan opened Bungalow this October to inspire customers to reimagine their living space. They believe not everything has to match…and that it's fun to mix it up.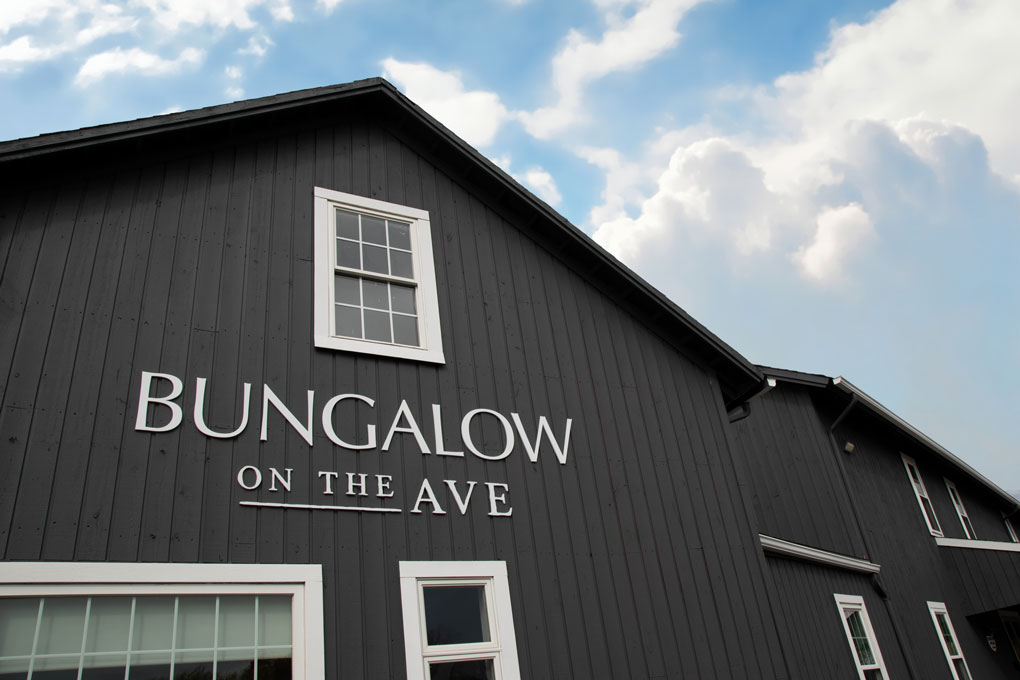 Through hard work and determination, they brought this 140-year-old historic barn building back to life to create a place for customers to have an enjoyable shopping experience.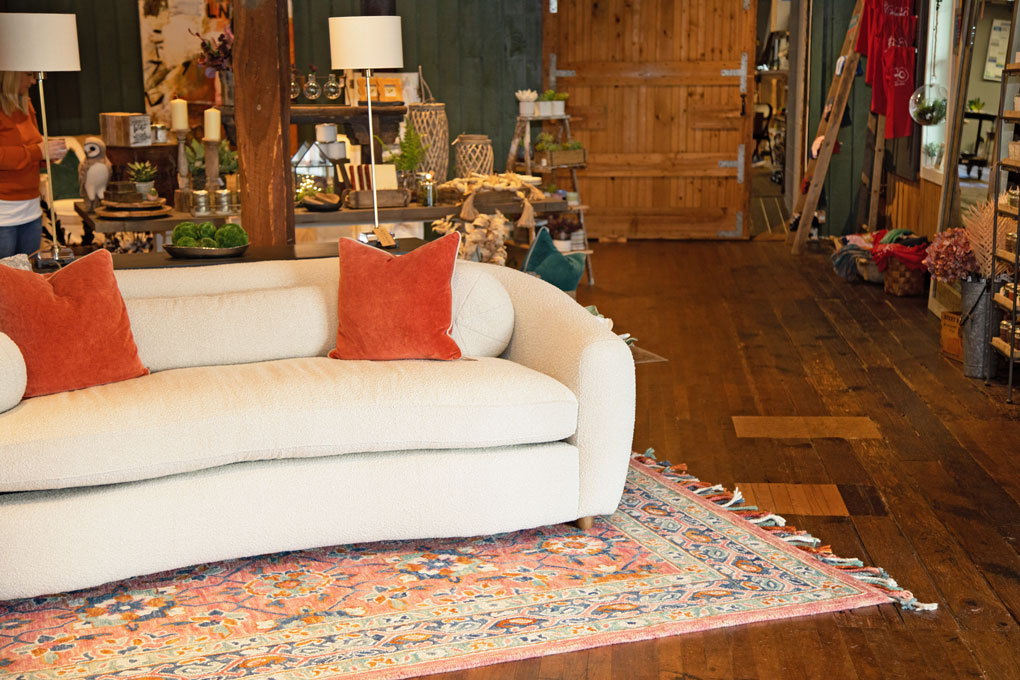 There are inspirational interior vignettes, textures, and colors everywhere you look. The best part, you can buy all of the furniture straight off the sales floor. They also have a large warehouse in the back, filled with even more. No 6 month wait here. Instant gratification!
Who can resist throwing a cushion ball?
Not us.
This is just one of the many things that we said, " WANT!" about during our shopping visit!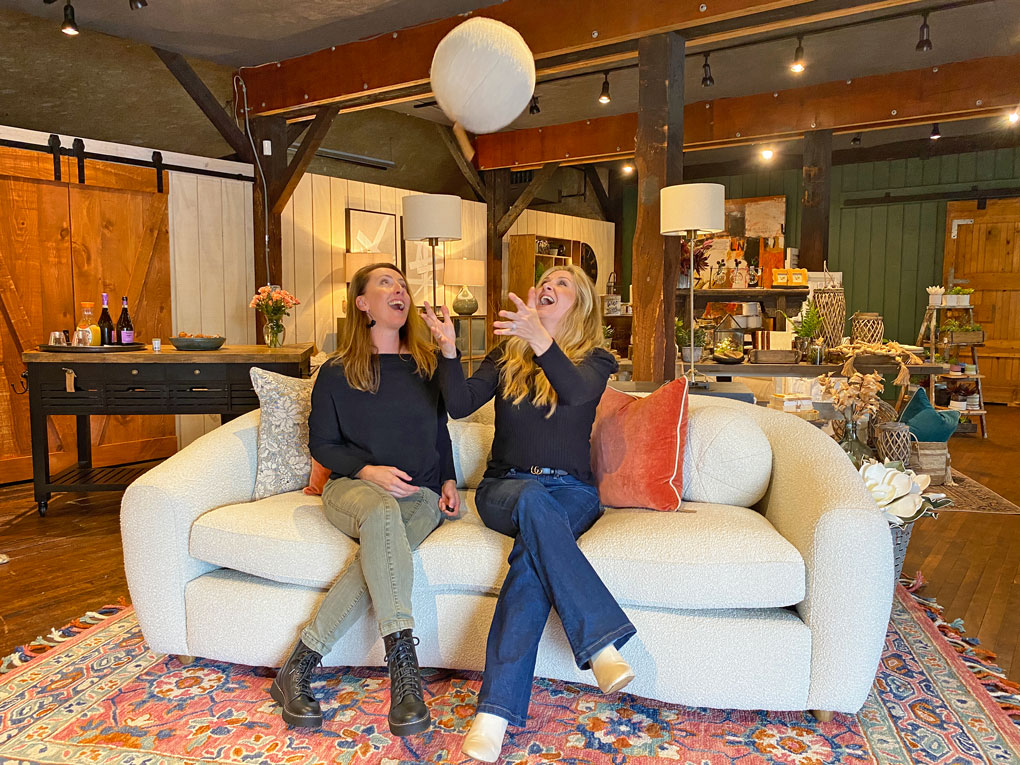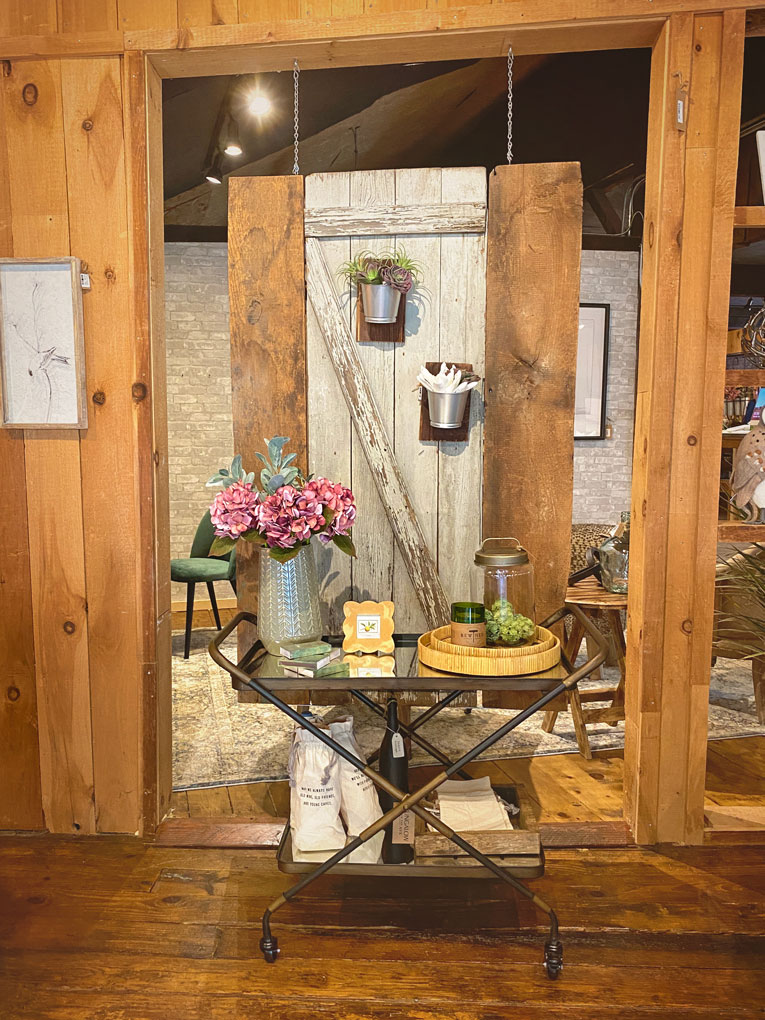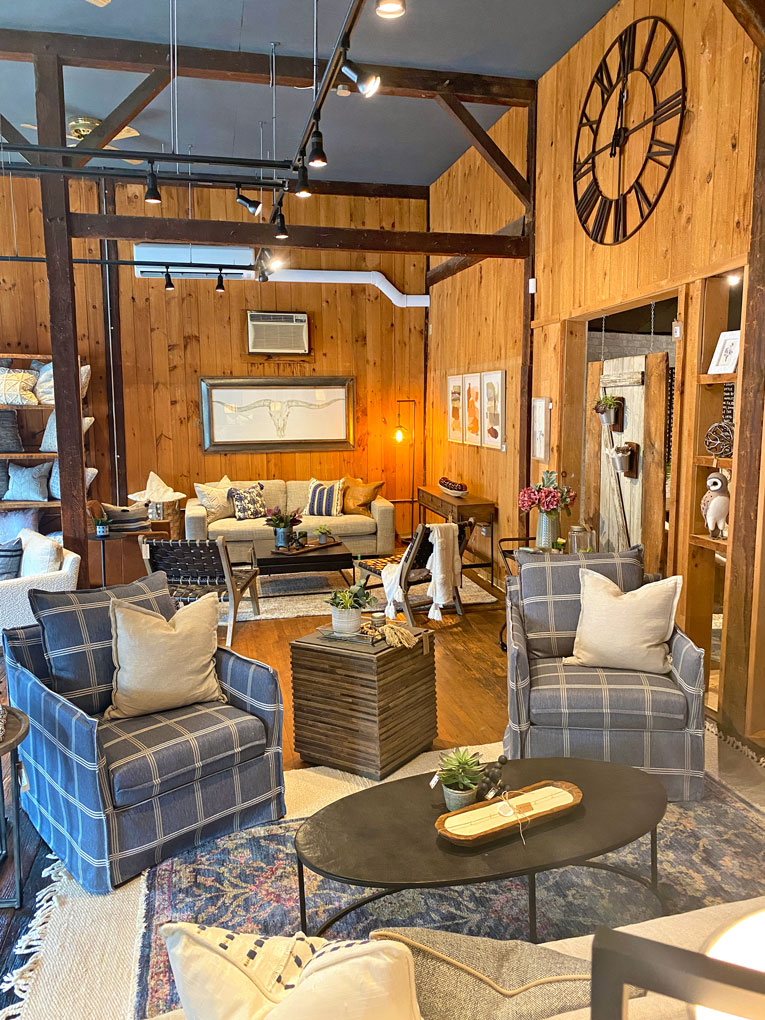 And Bungalow on the Ave was born!
Lisa is originally from CT but moved away 26 years ago to follow a career in corporate retail buying. She lived in Columbus, Ohio for about 20 years where she met her husband Scott. Lisa was done with corporate and wanted to move back to CT to be closer to family and friends.
They'd been discussing doing "something" for a while (the other idea was an ice cream shop!) and on a trip back home in February, they walked into the historic barn on Farmington Avenue, which had been lying empty for many years. They had a vision and went full speed ahead! Most of the planning happened in Ohio, before they moved back to CT on July 1st, opening the store on Oct 1. Weeee!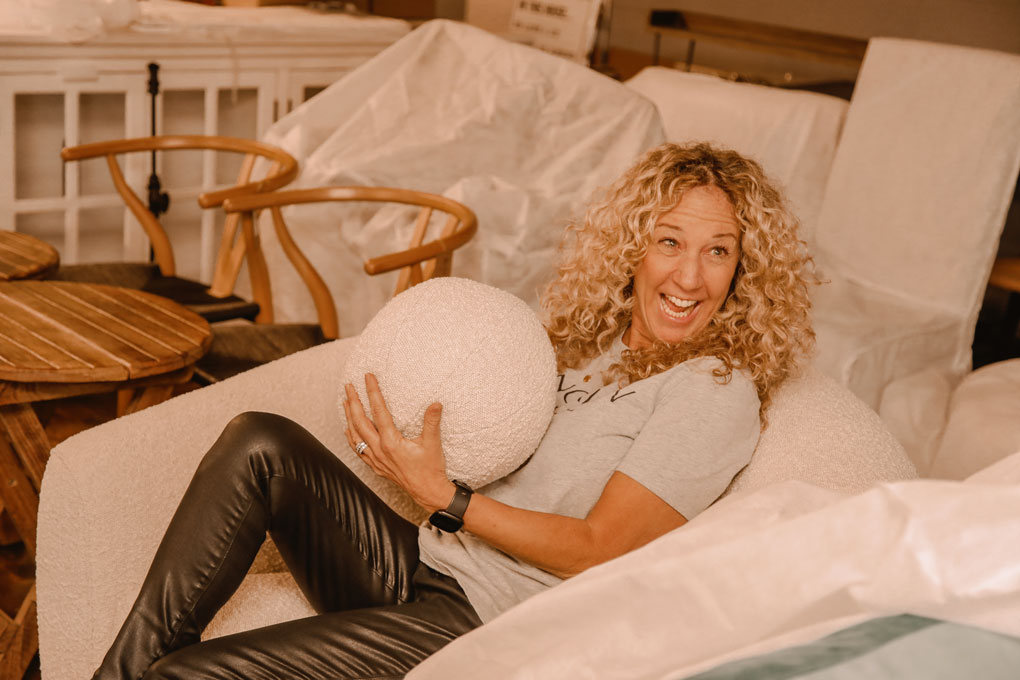 The BOTA team!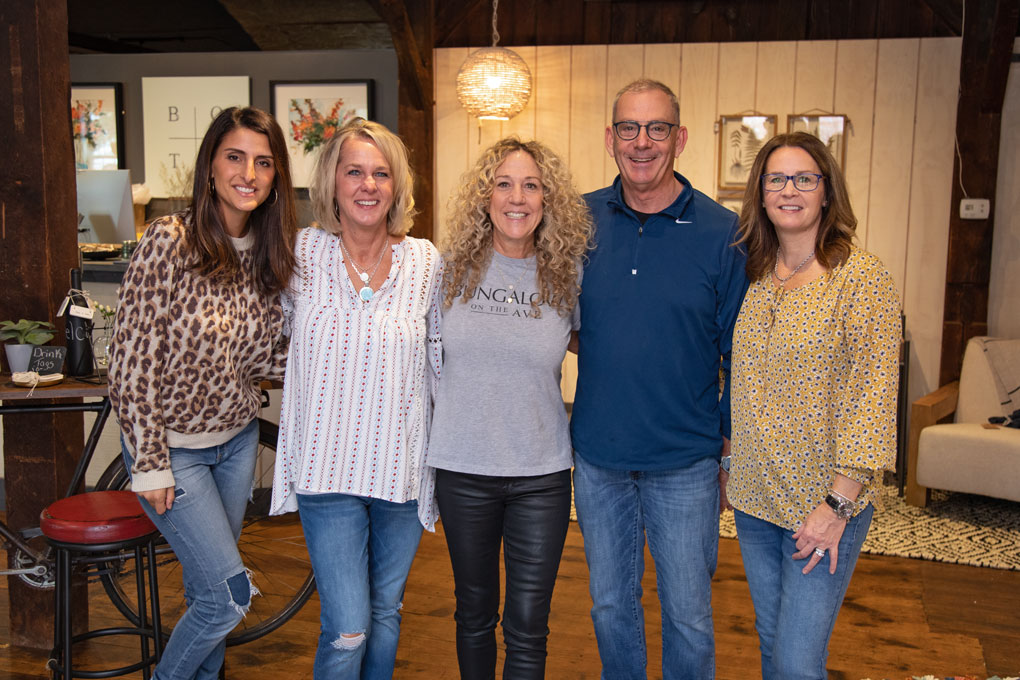 Lisa and Scott want their customers to enjoy the tangible, FUN experience of shopping in person again!! We know we did. There are cool things you didn't know you HAD to have all over the store. Be sure to do a couple of laps to see everything!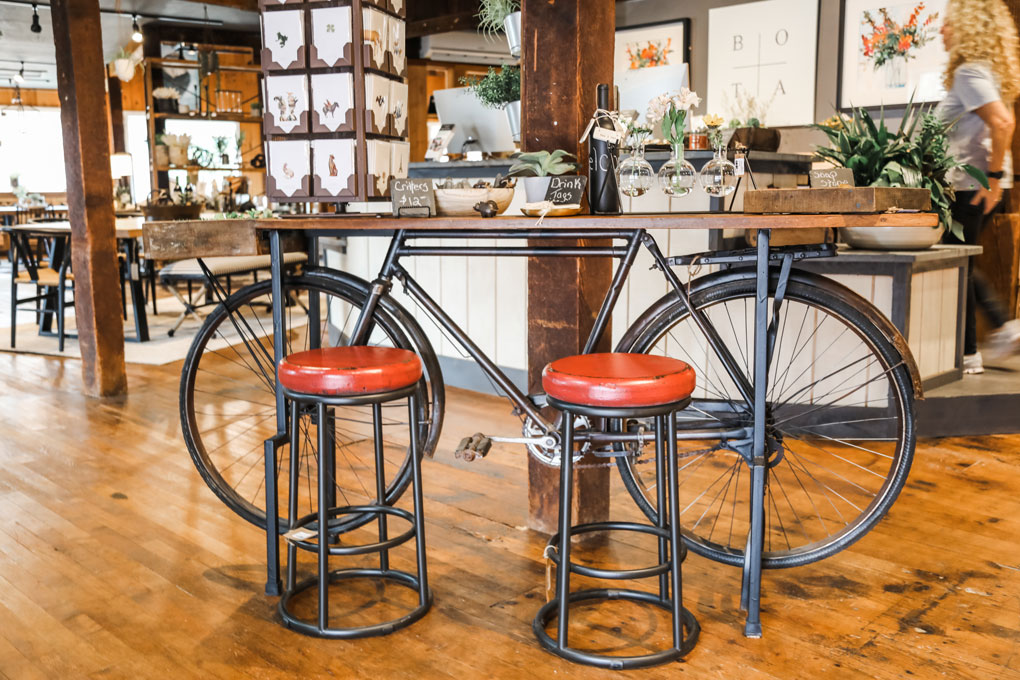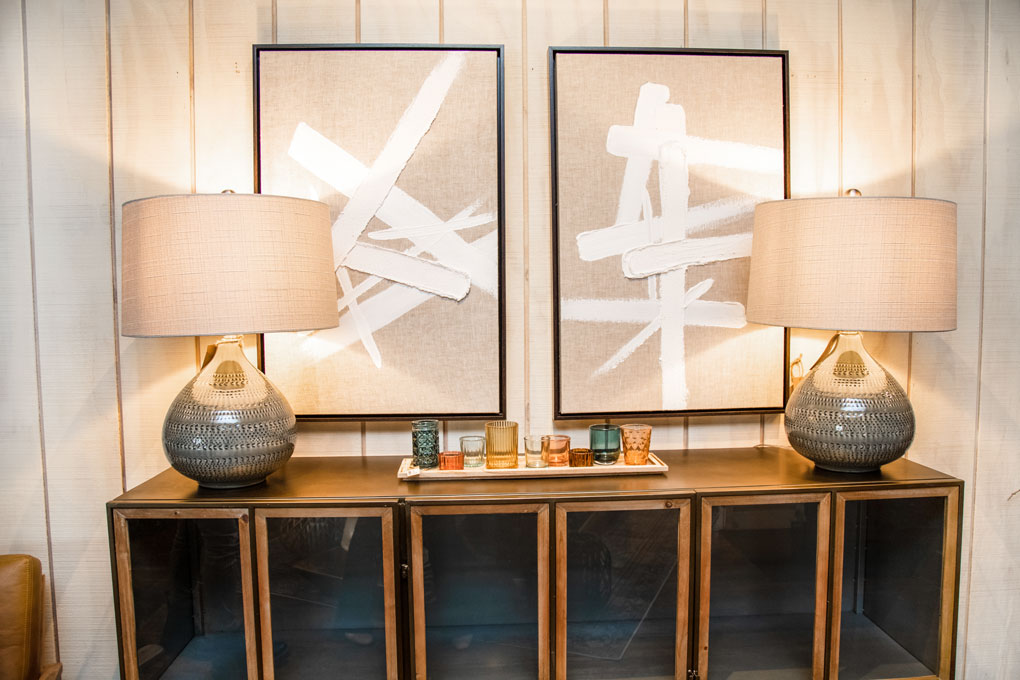 An eclectic mix of everything HOME ♥️.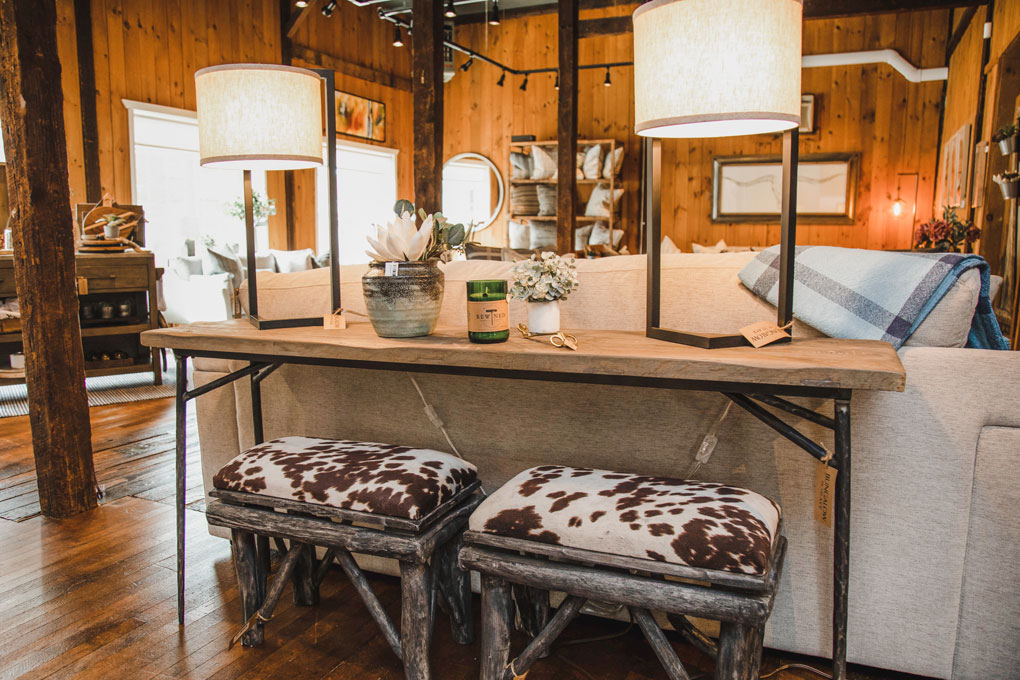 Lots of locally made gifts, too!
Like this Alena K. soy candle above we're obsessing over ⬆️ (it smells amazing without even being lit!).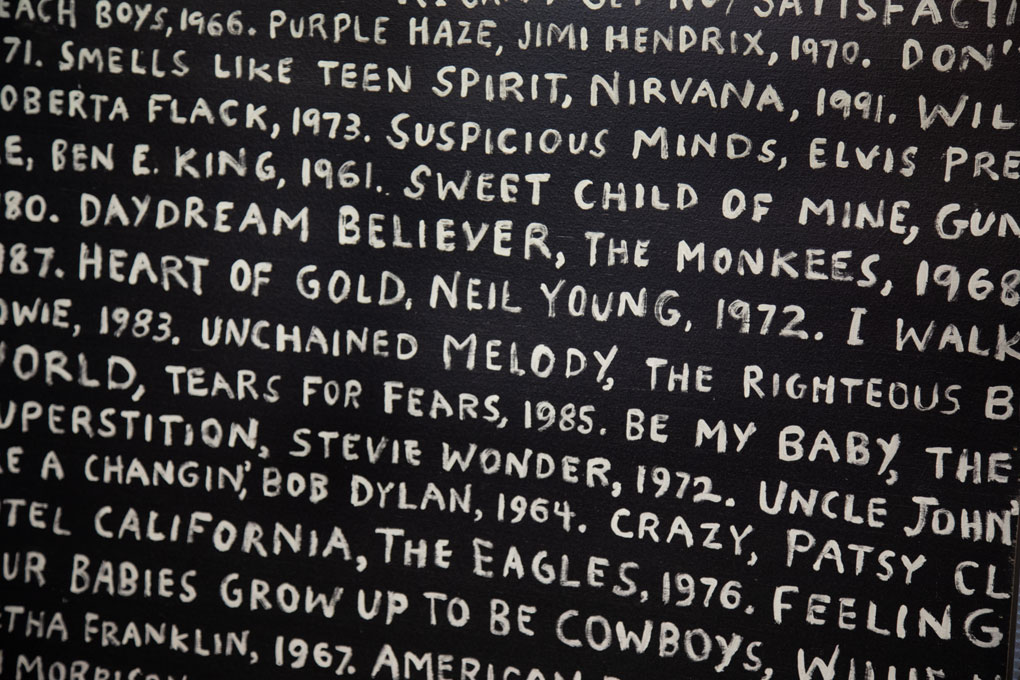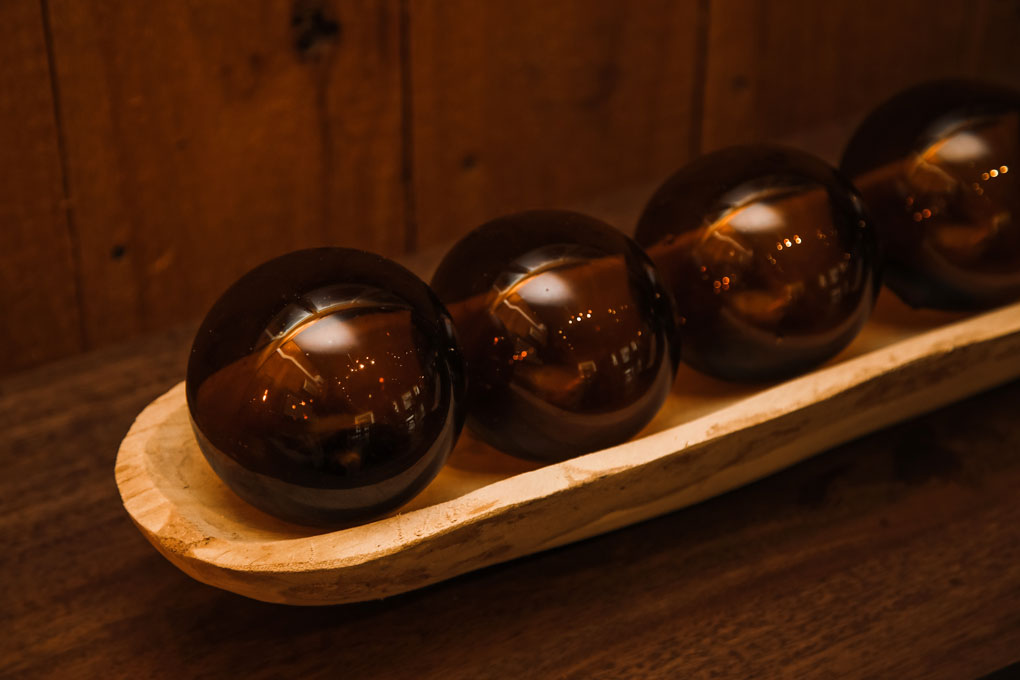 Stay tuned for fun & festive events
Like Charcuterie and Grapevine Wreath Workshops!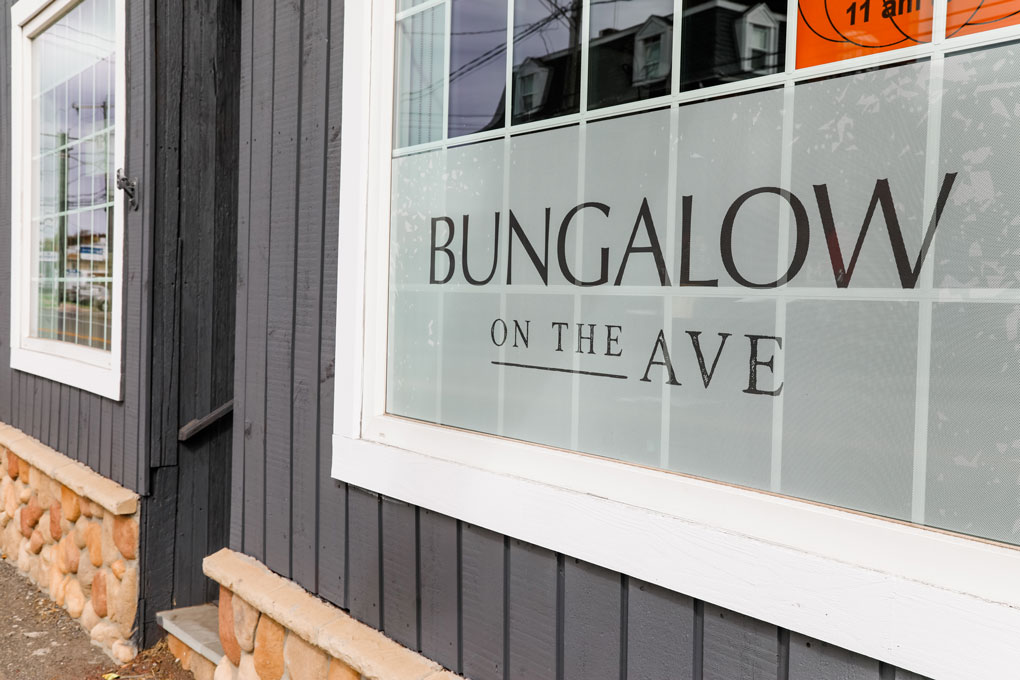 We loved the retro t-shirt collection; Caldor, Bradlees, G. Fox…who remembers?!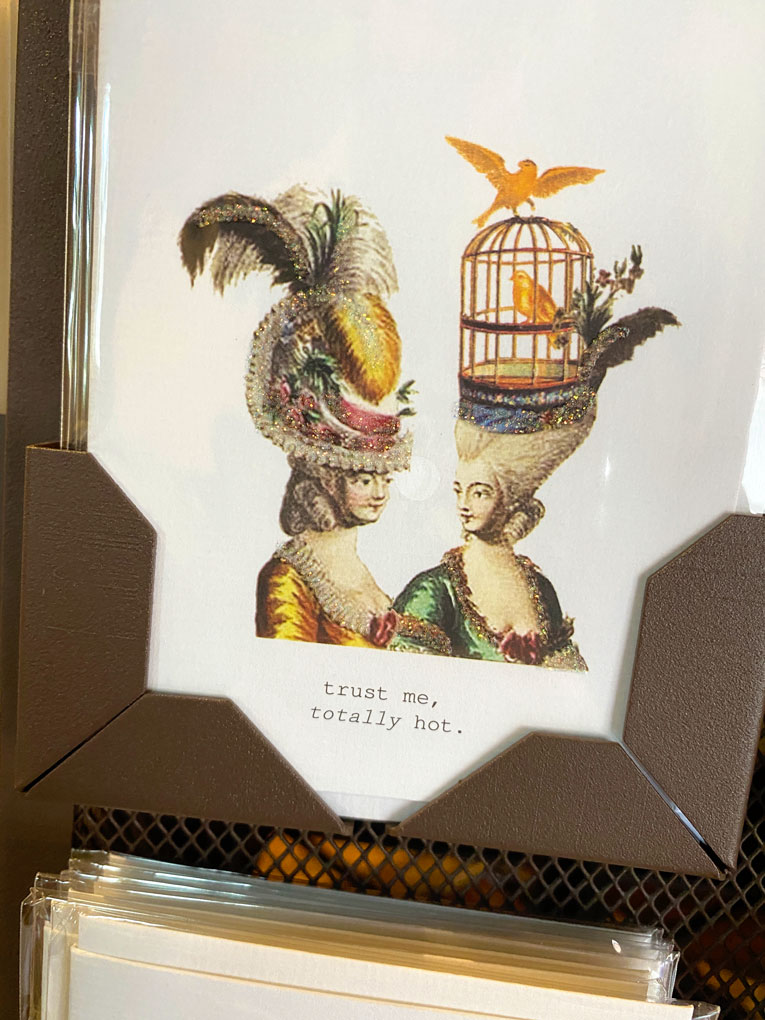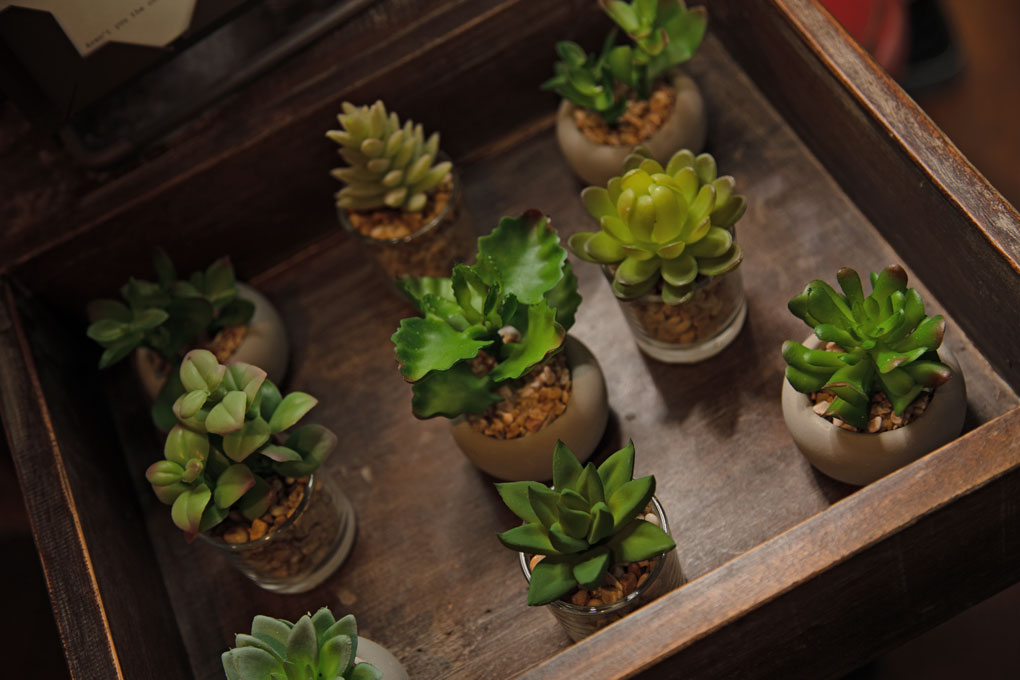 ---
Bungalow on the Ave – 945 Farmington Ave Berlin, CT 06037