To spend a day in Freeport, Maine, one really must be dressed appropriately. There is nothing more befitting than to be decked out in L.L. Bean, or "the Bean," as they say, when in Freeport. Clothes that are practical in design, high in quality, and made for the active outdoorsy types – or for those that like to look the part 😉
Dressing for the great outdoors
We each picked out a couple of outfits, readying ourselves for an afternoon at the L.L. Bean Outdoor Discovery School, where we were going to learn to geocache. Think treasure hunt – nothing to do with finding cash (which, ahem, is what Lora thought it was). Read all about it down there ↓
Ready? Head to toe Bean (just not the shoes) shot at the L.L. Bean campus in the heart of Freeport and at the Harraseeket Inn.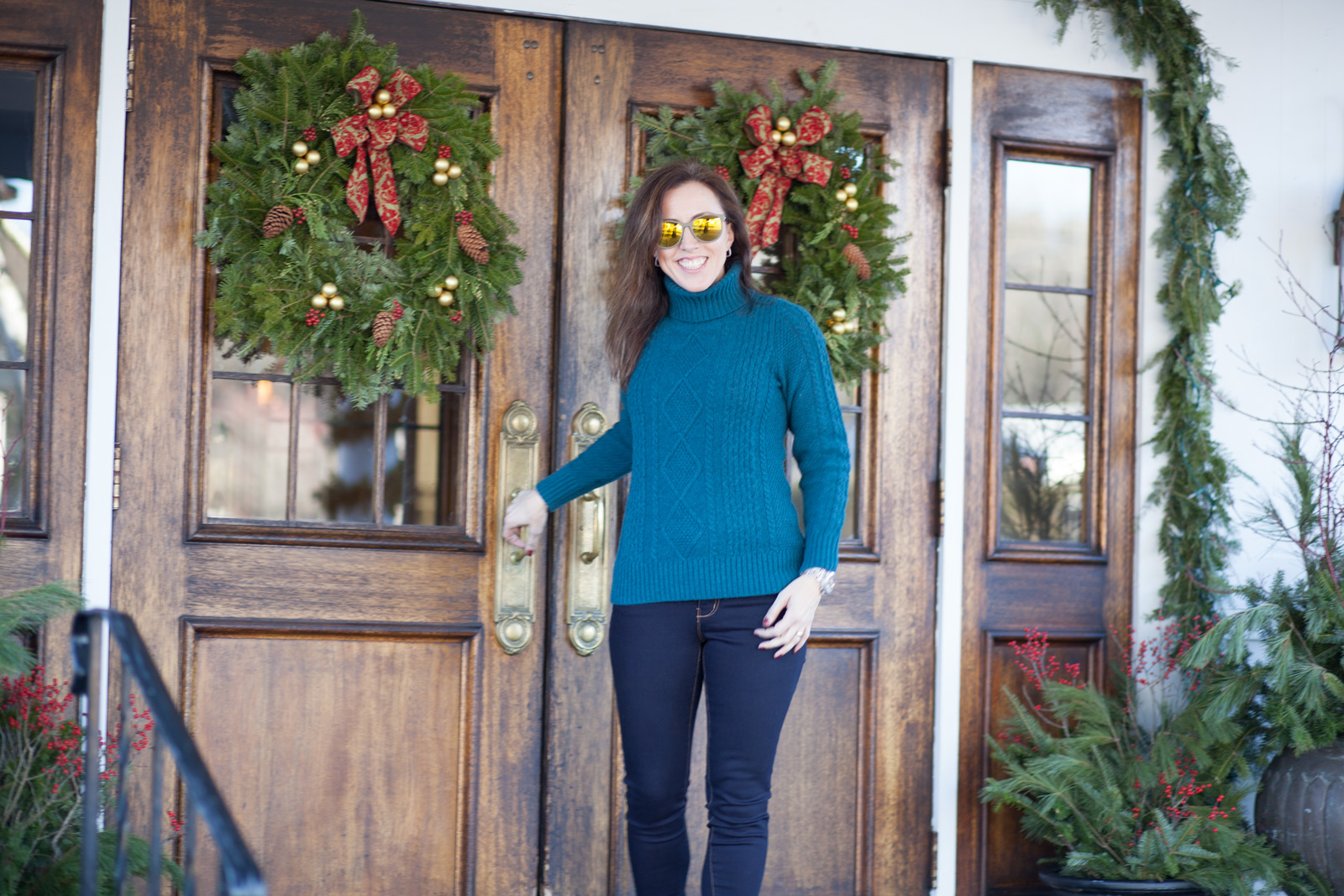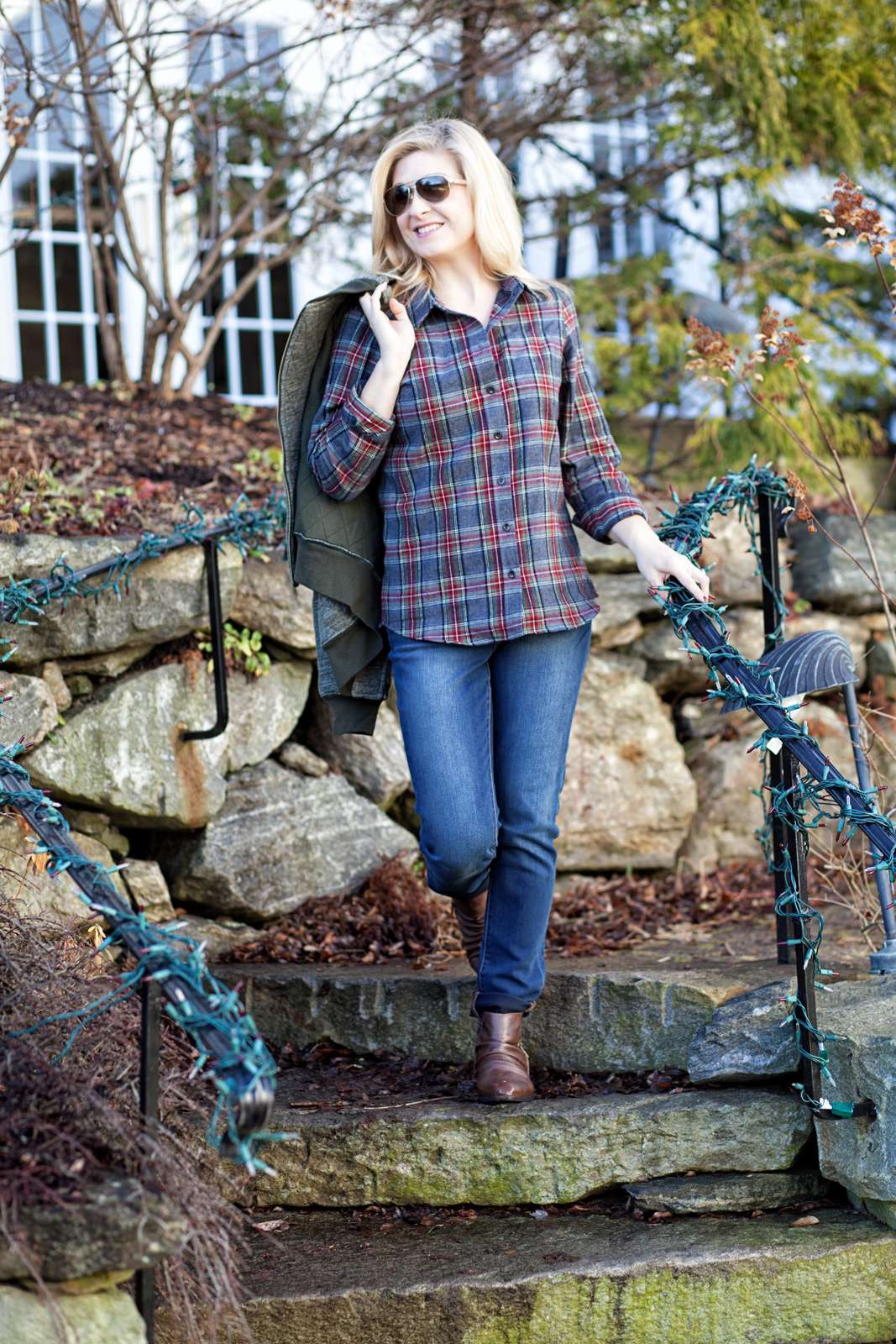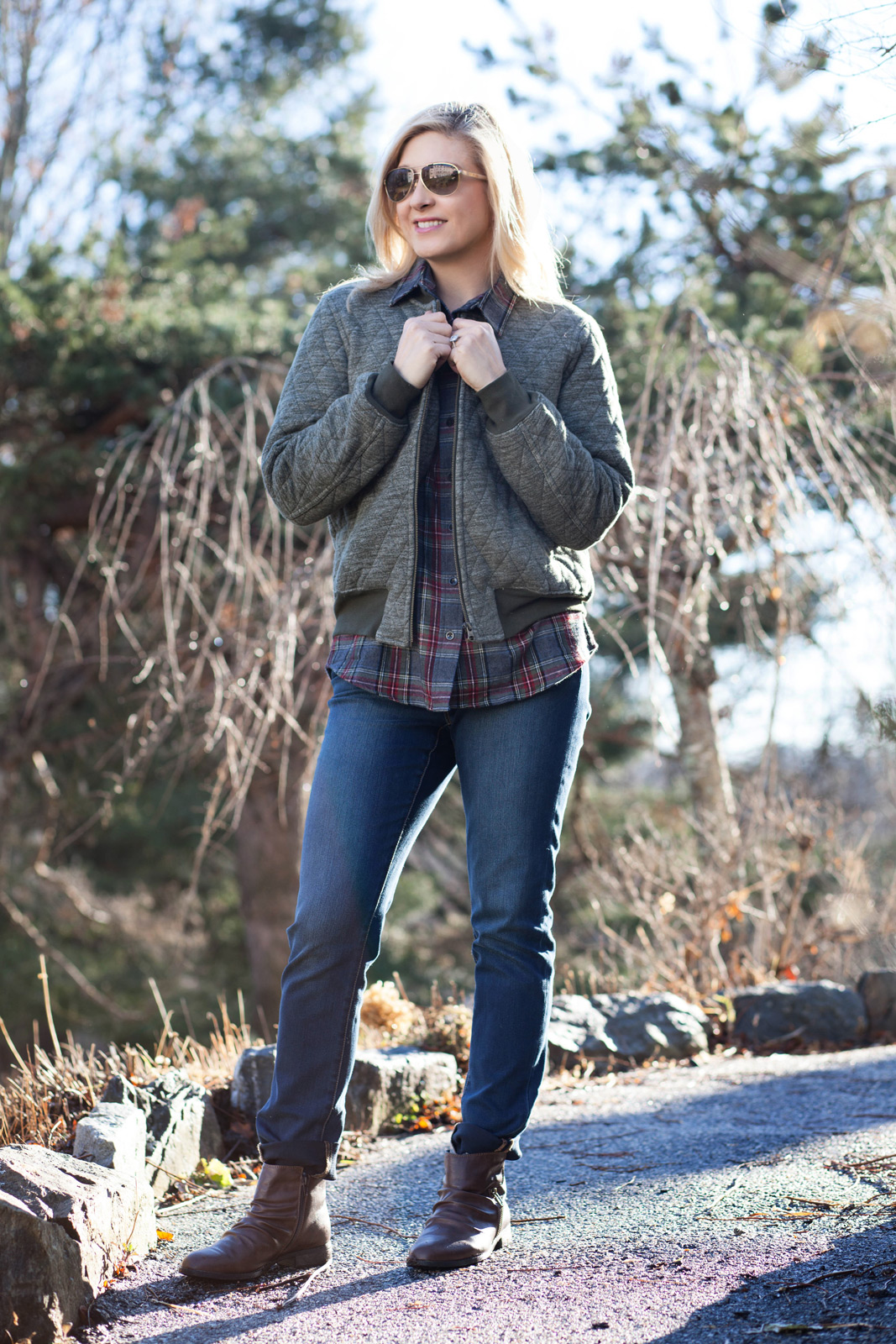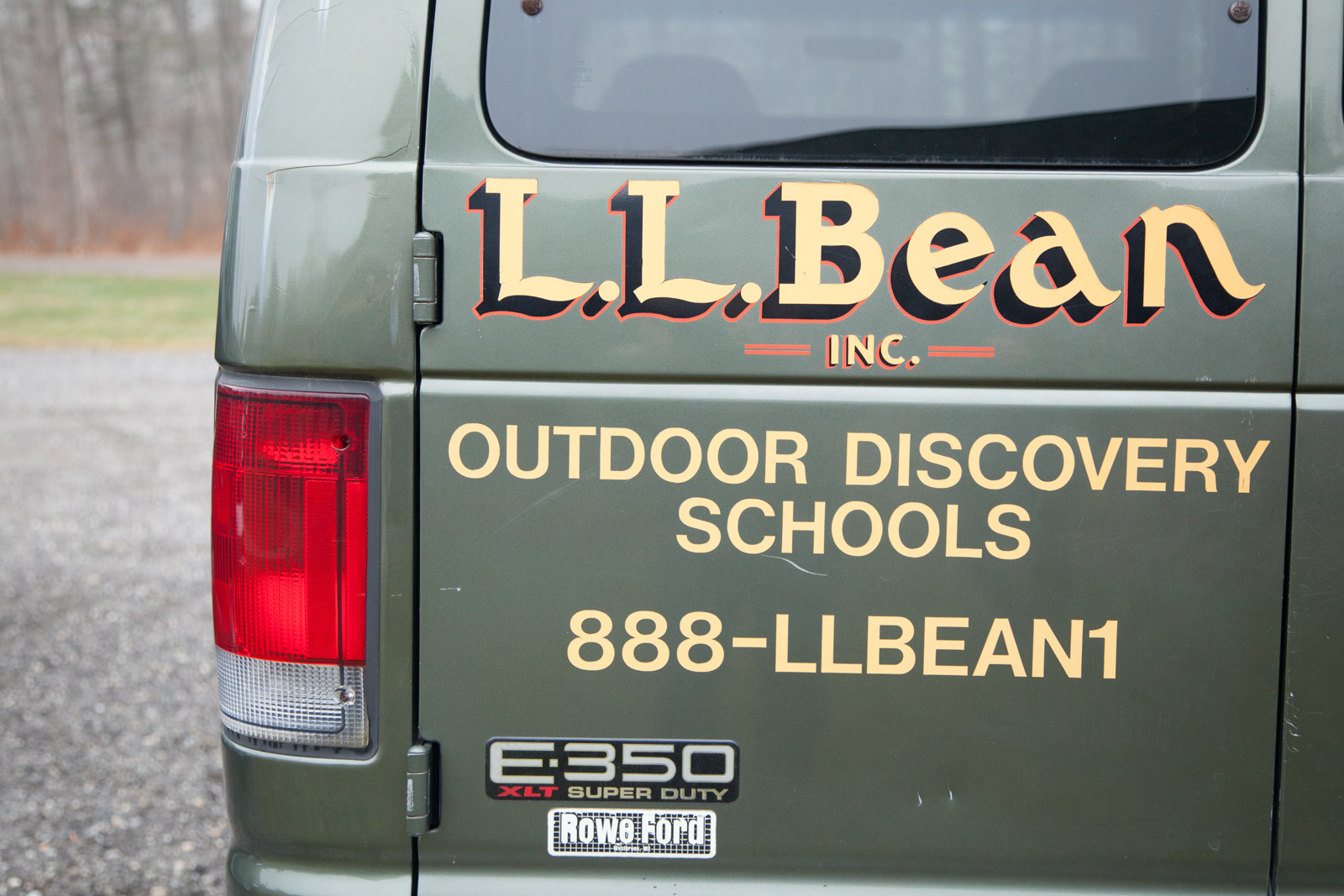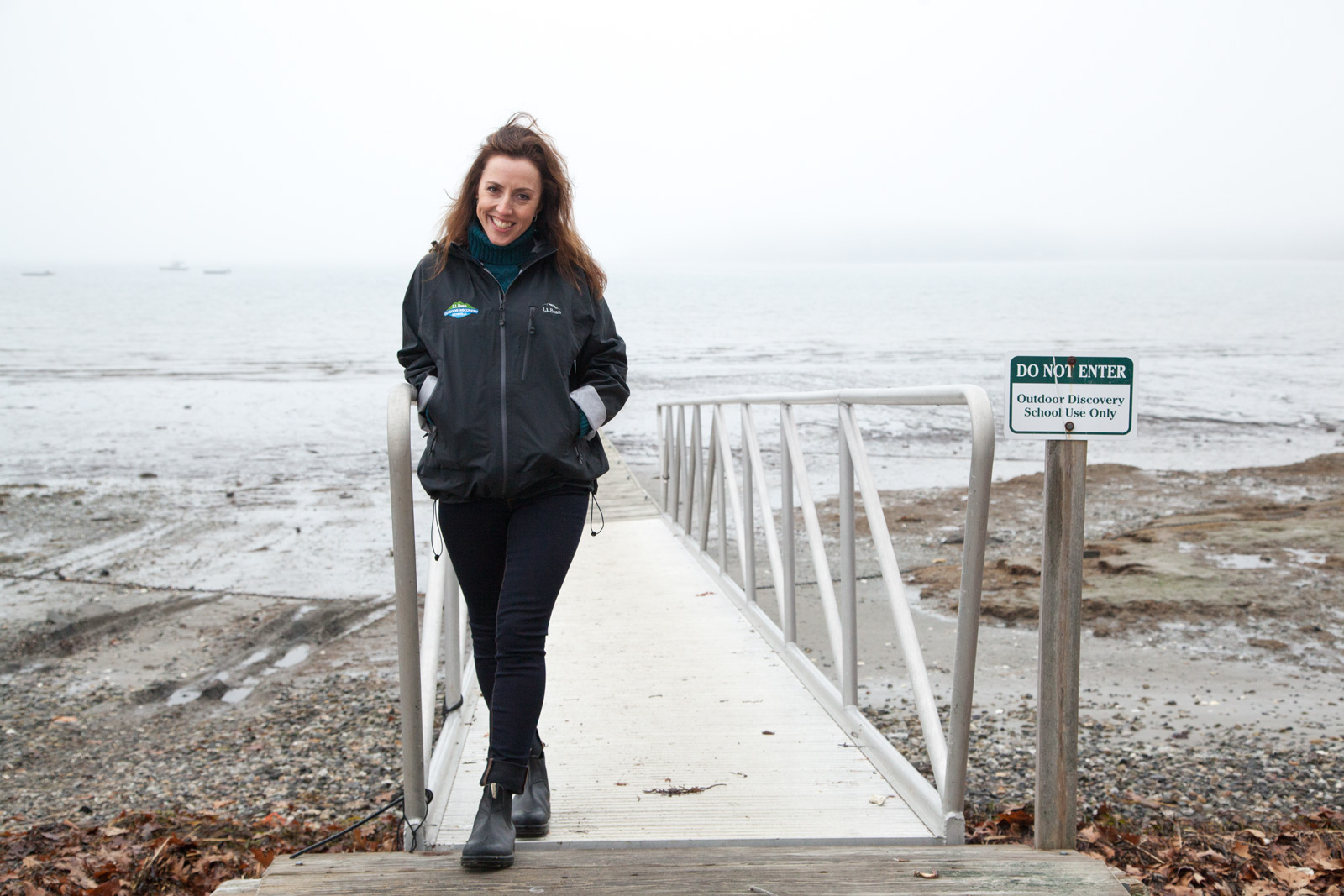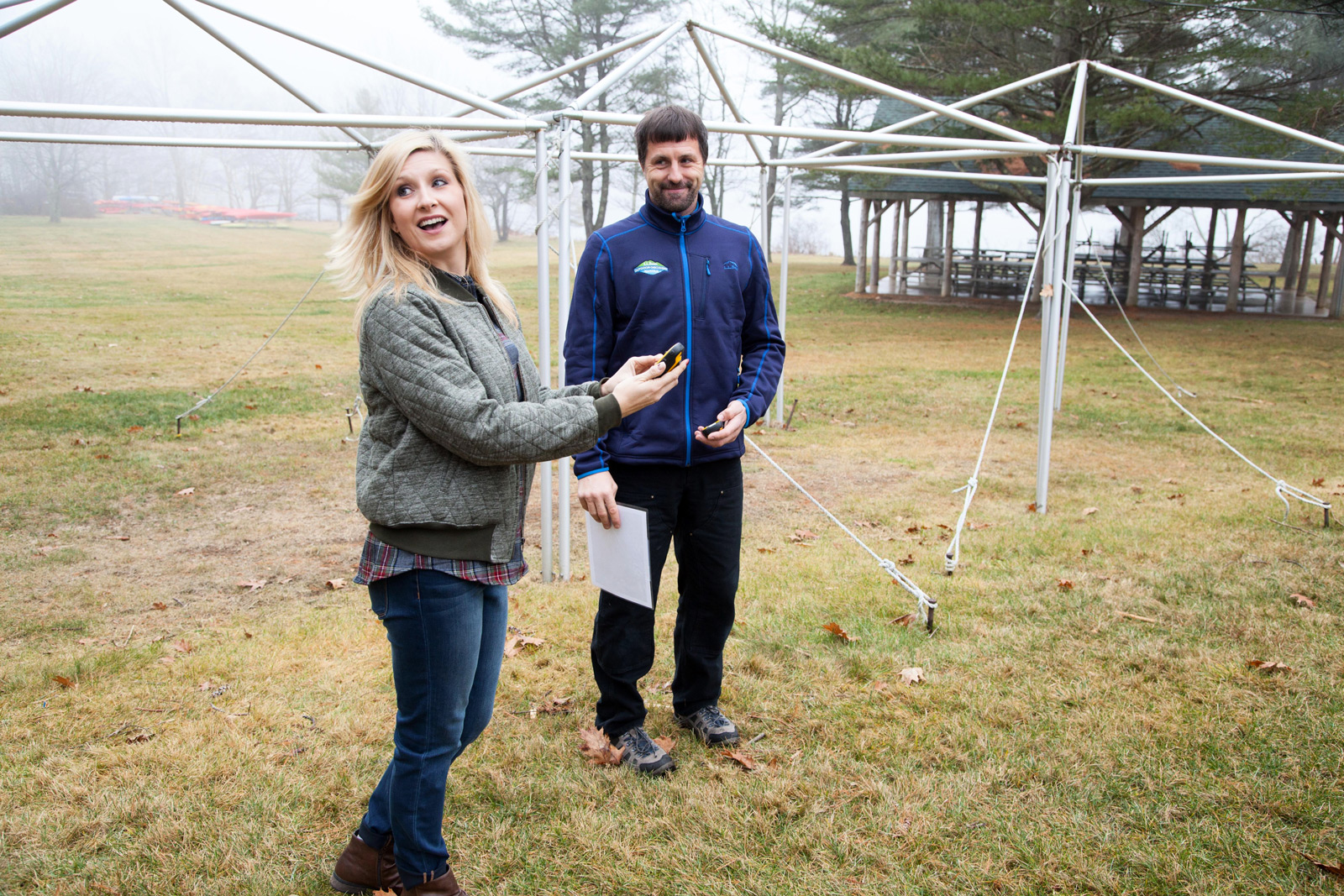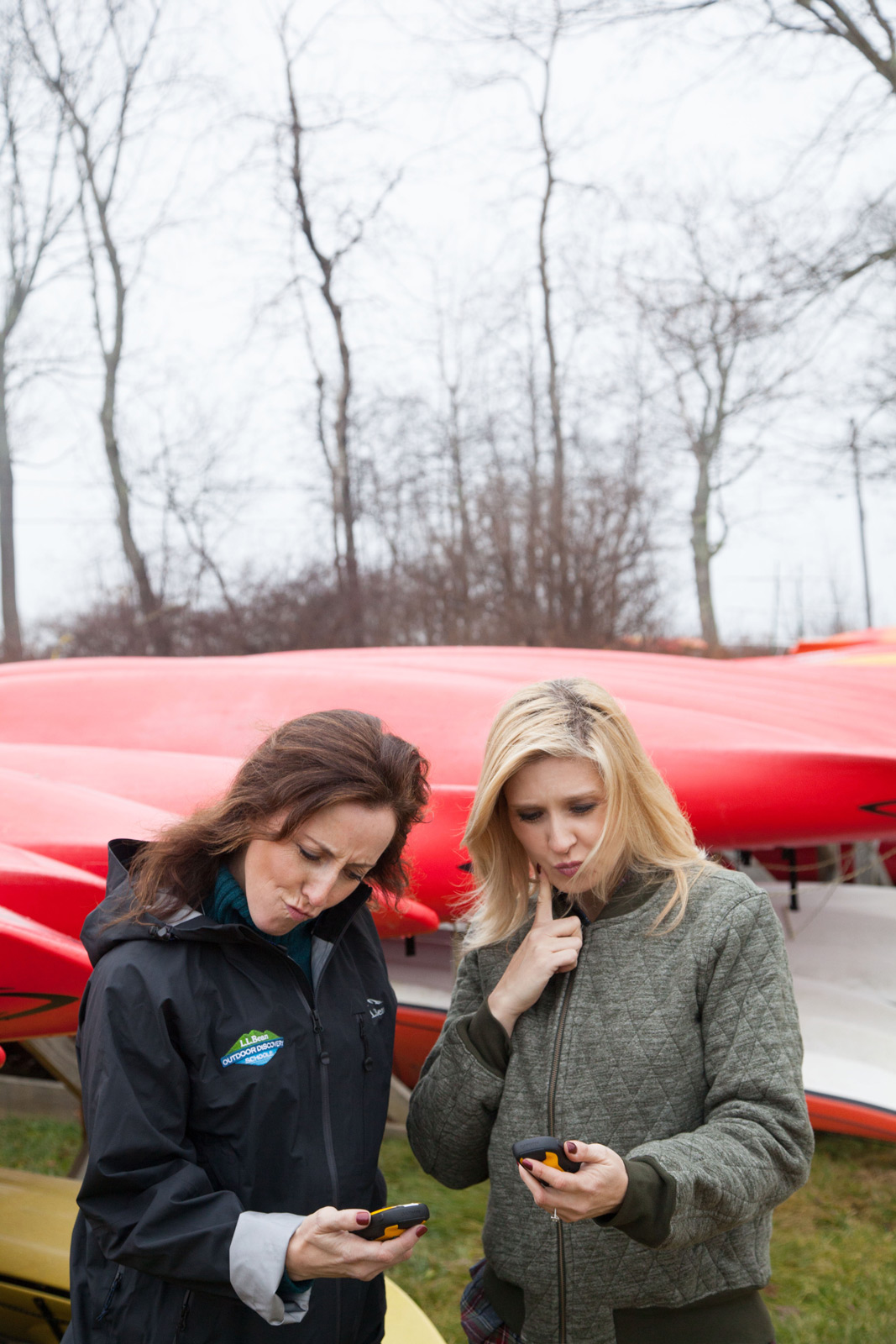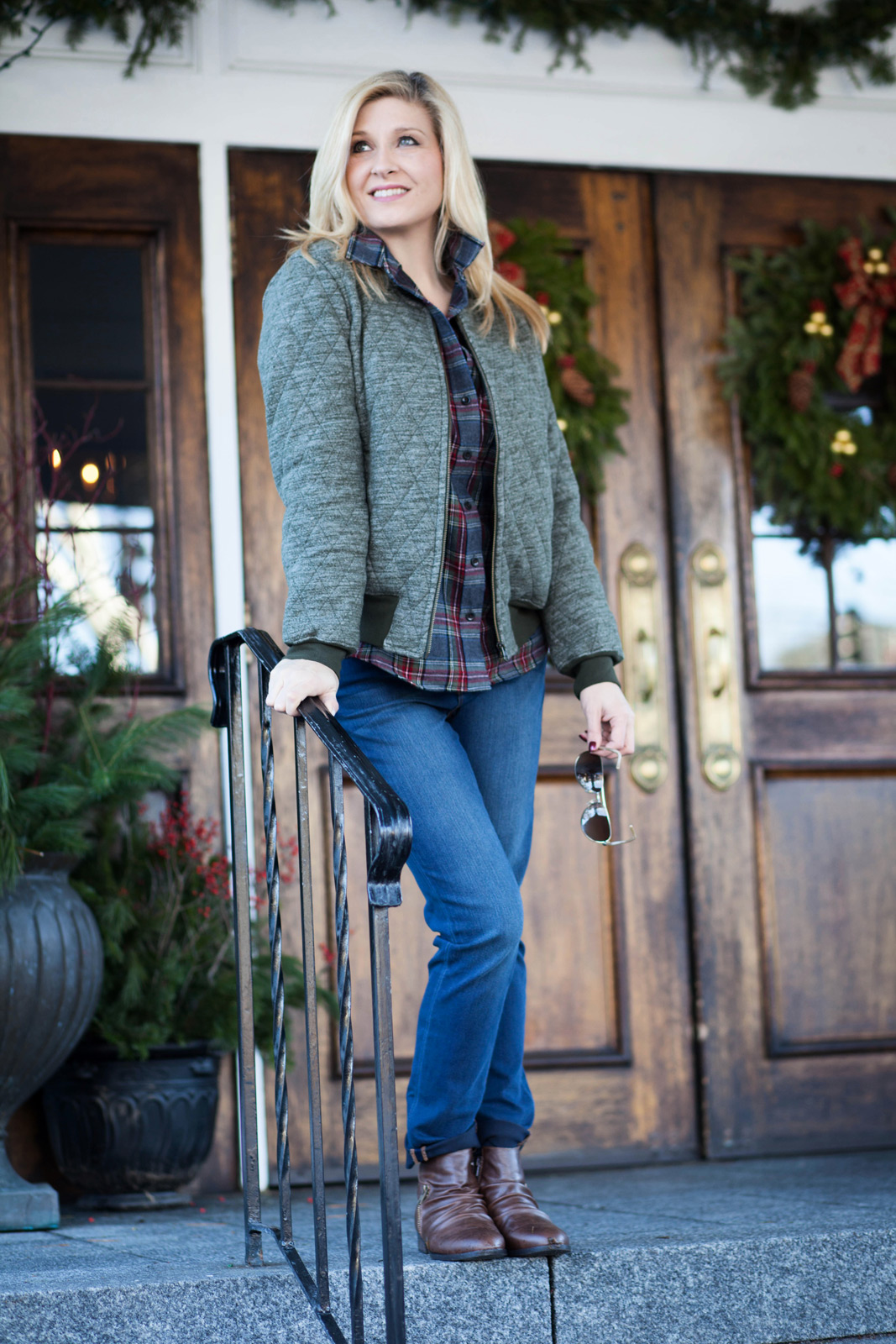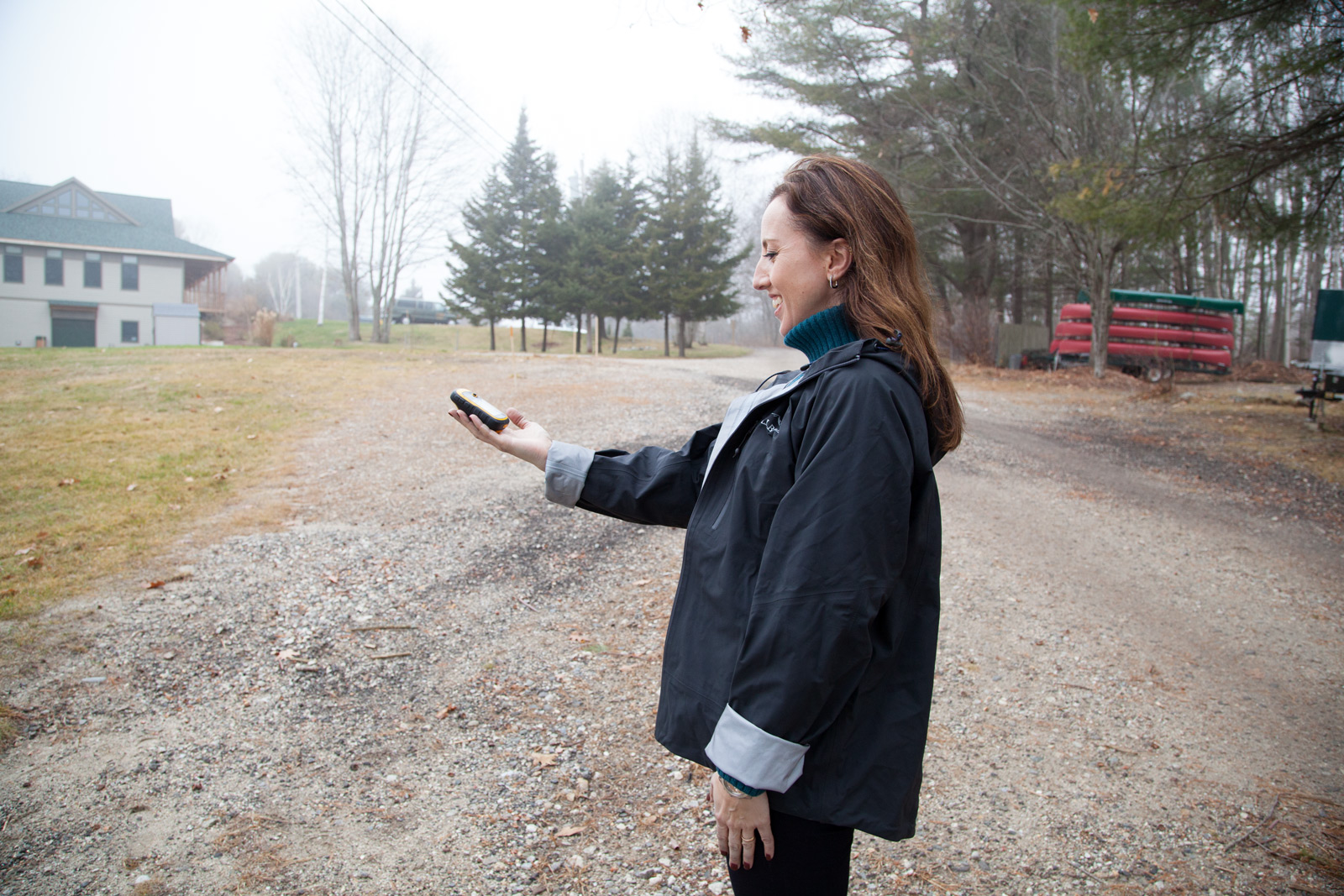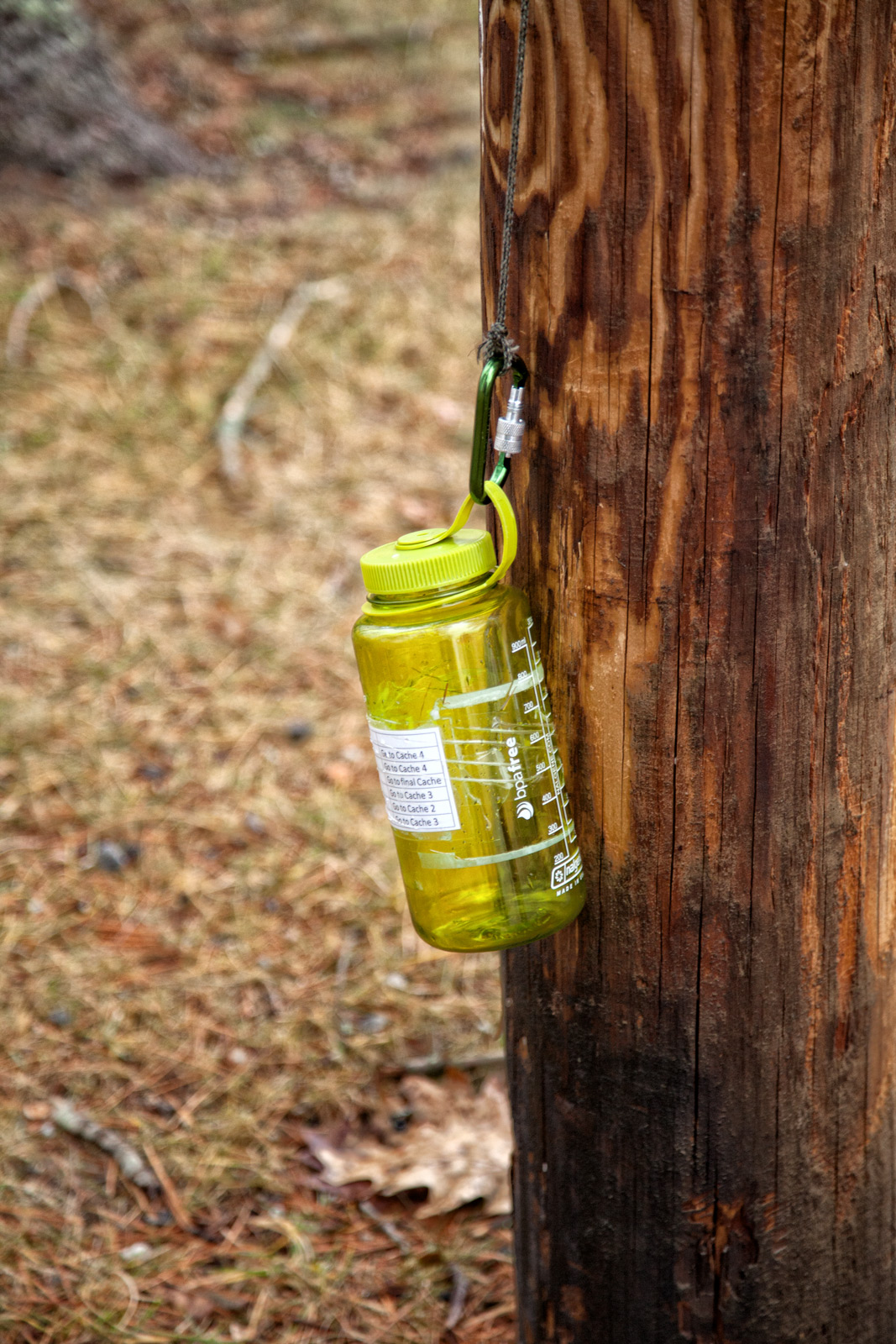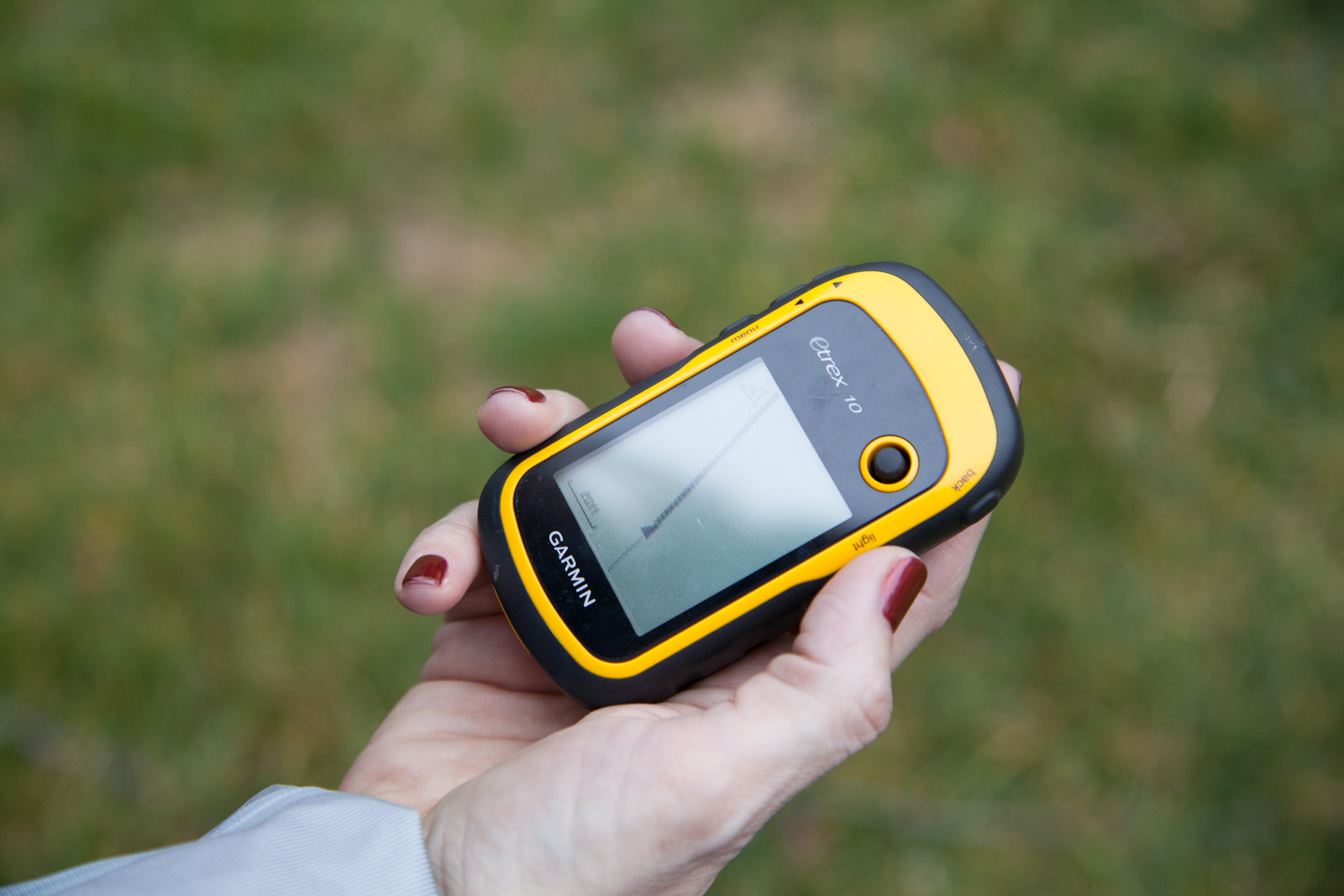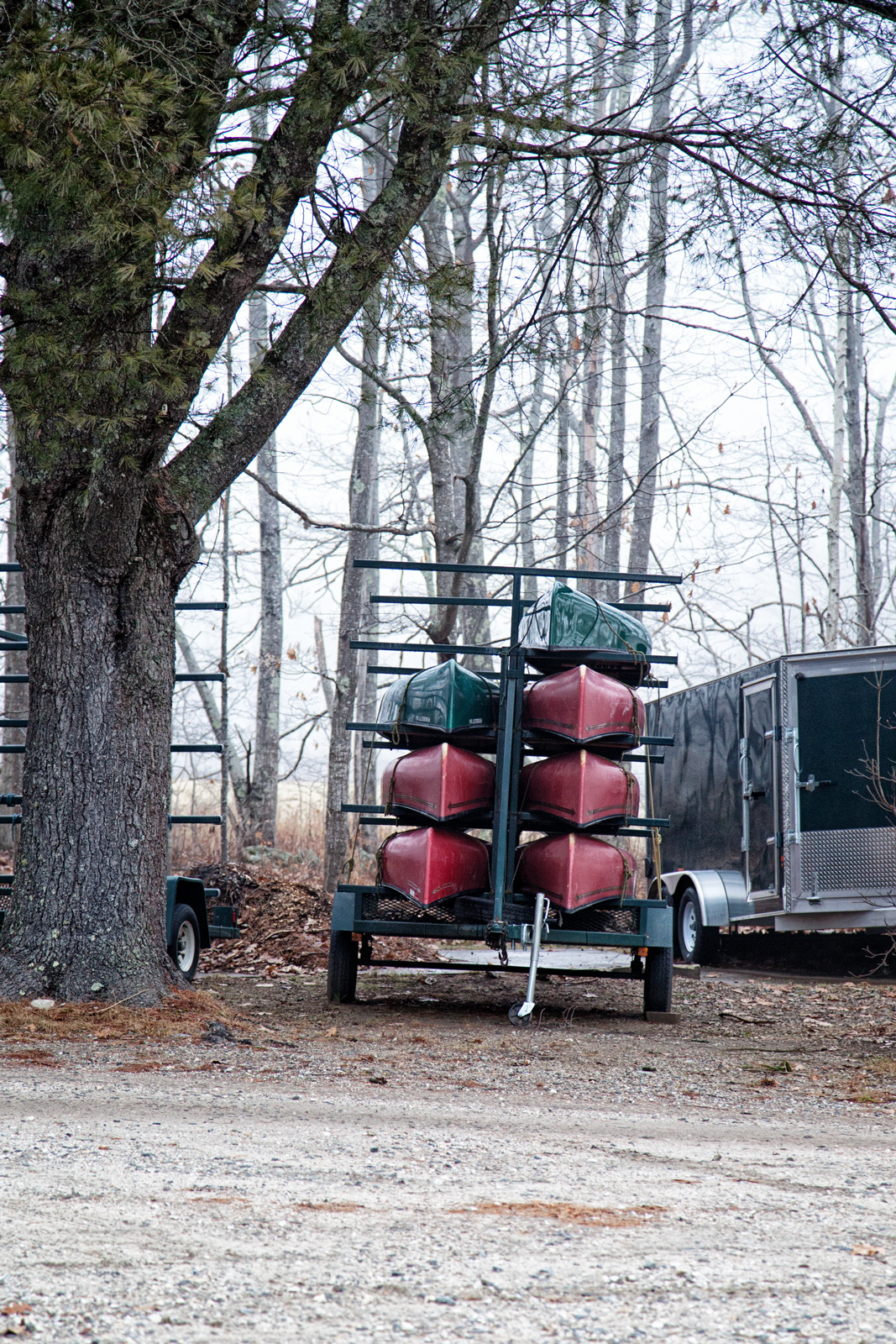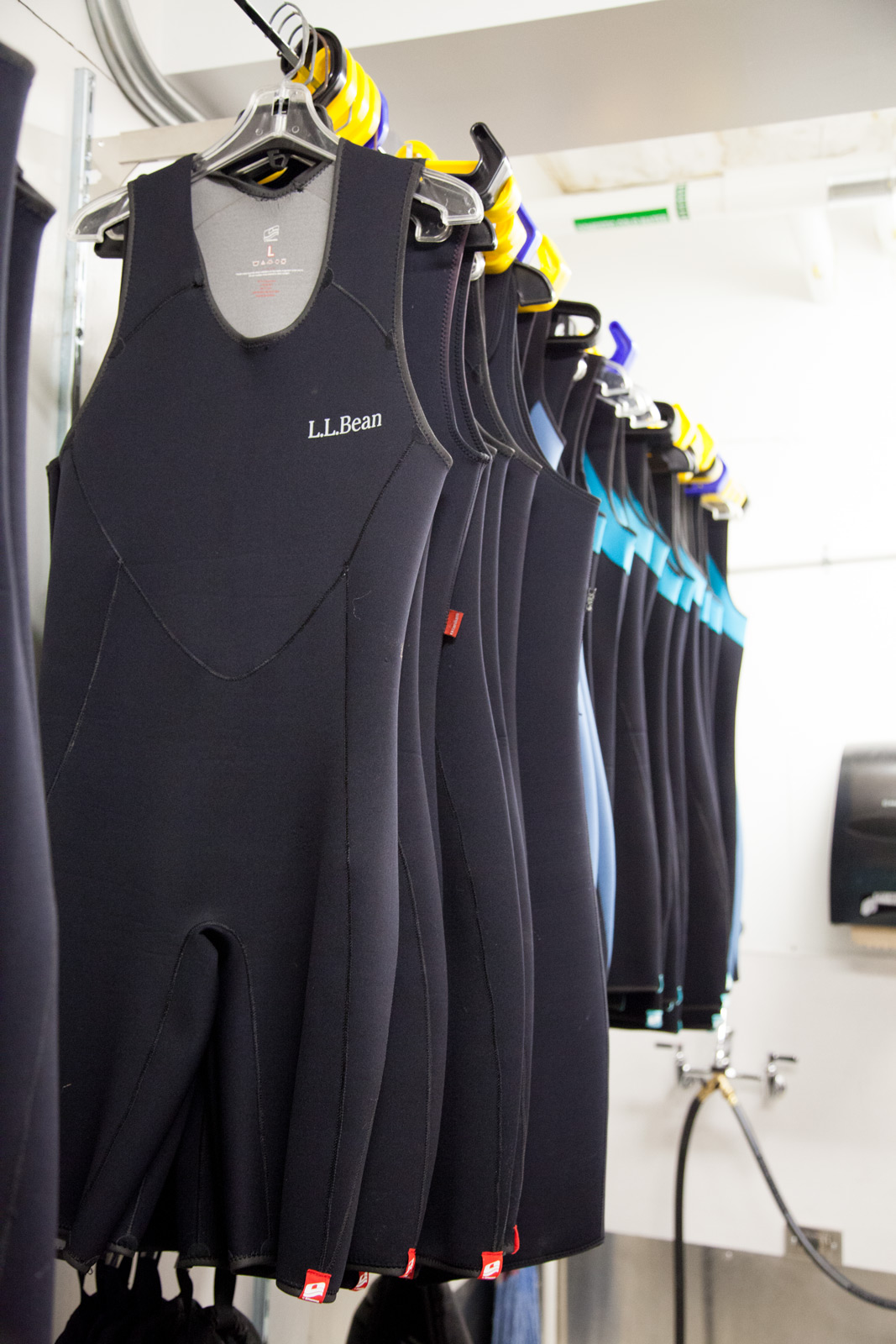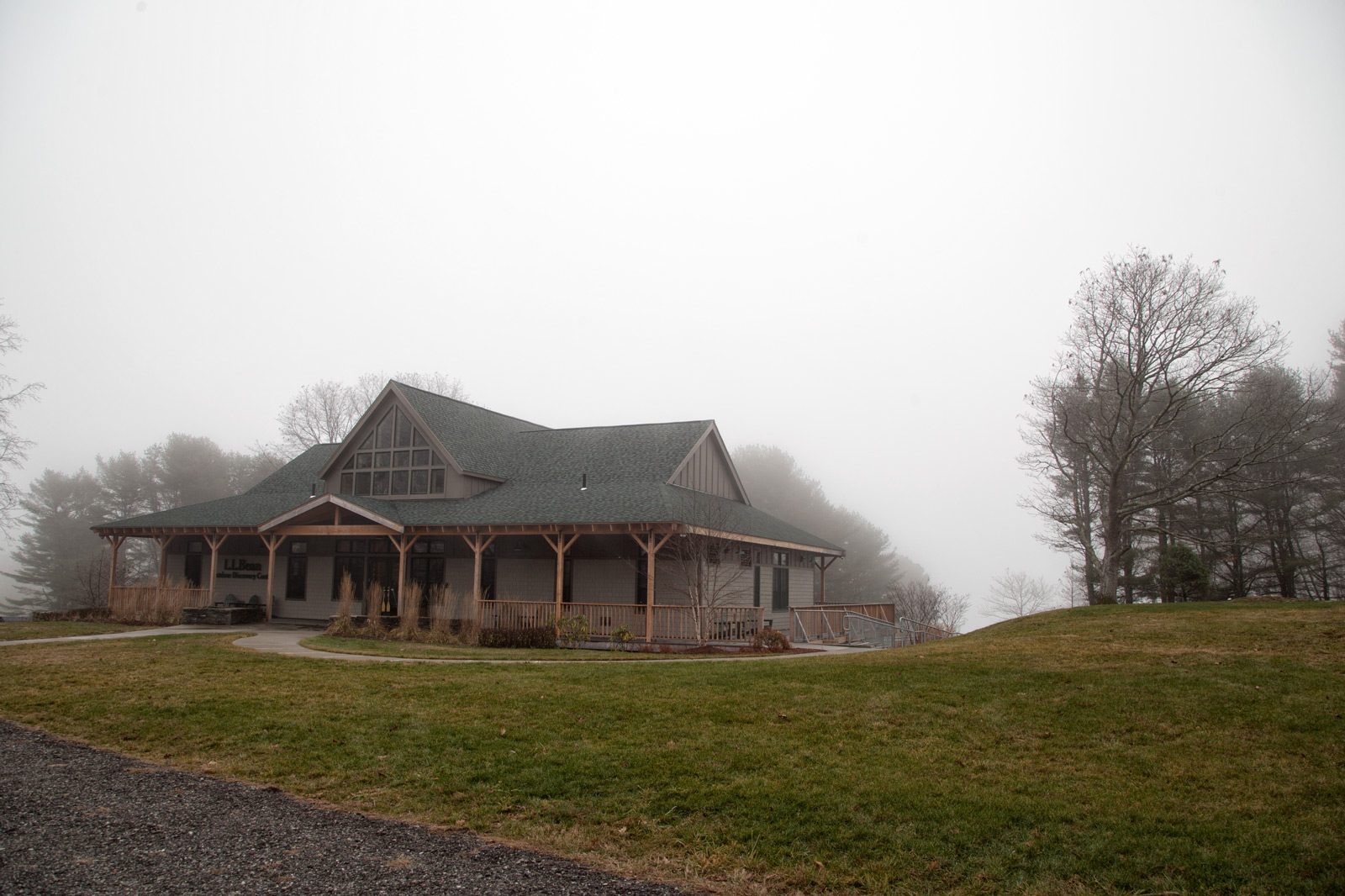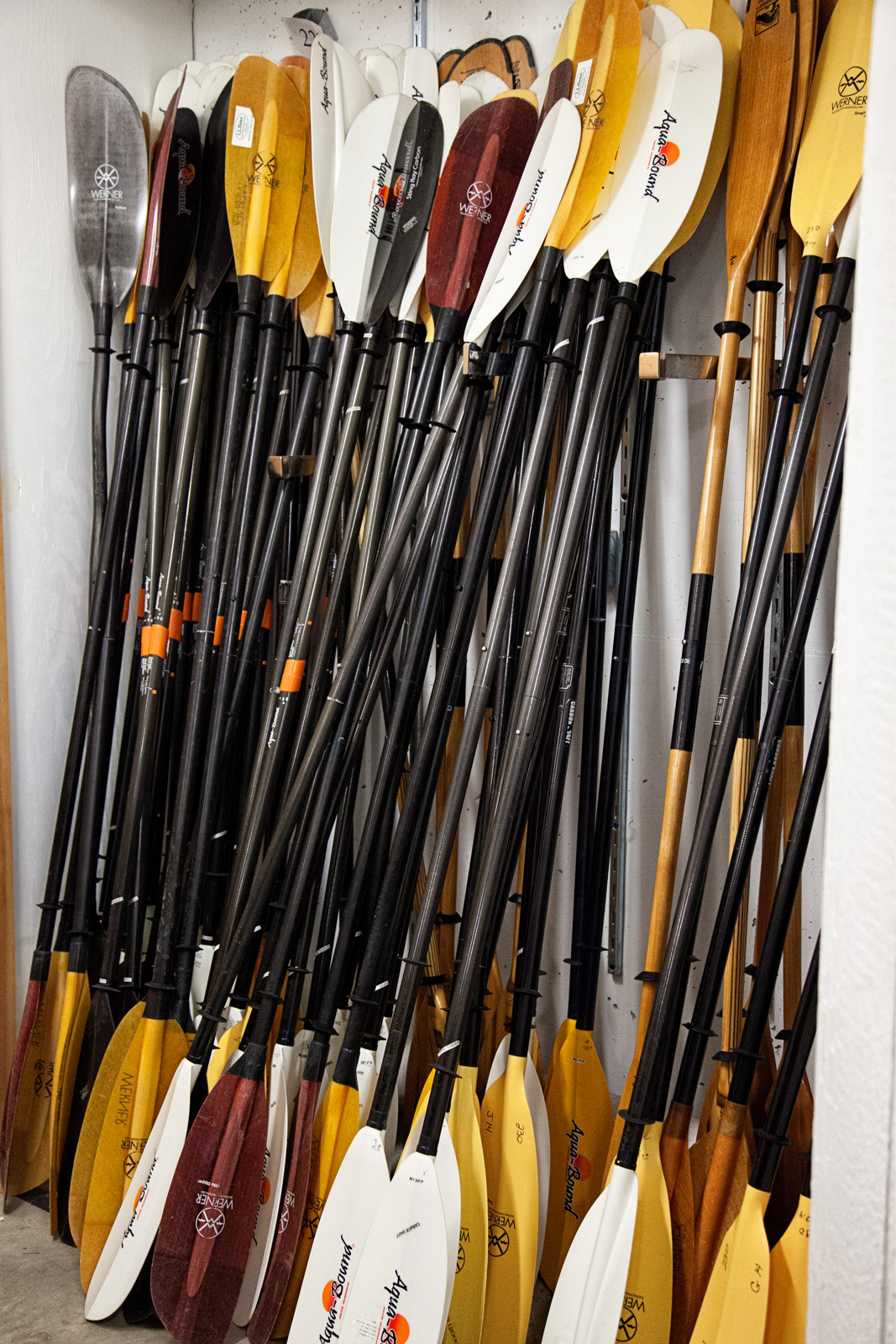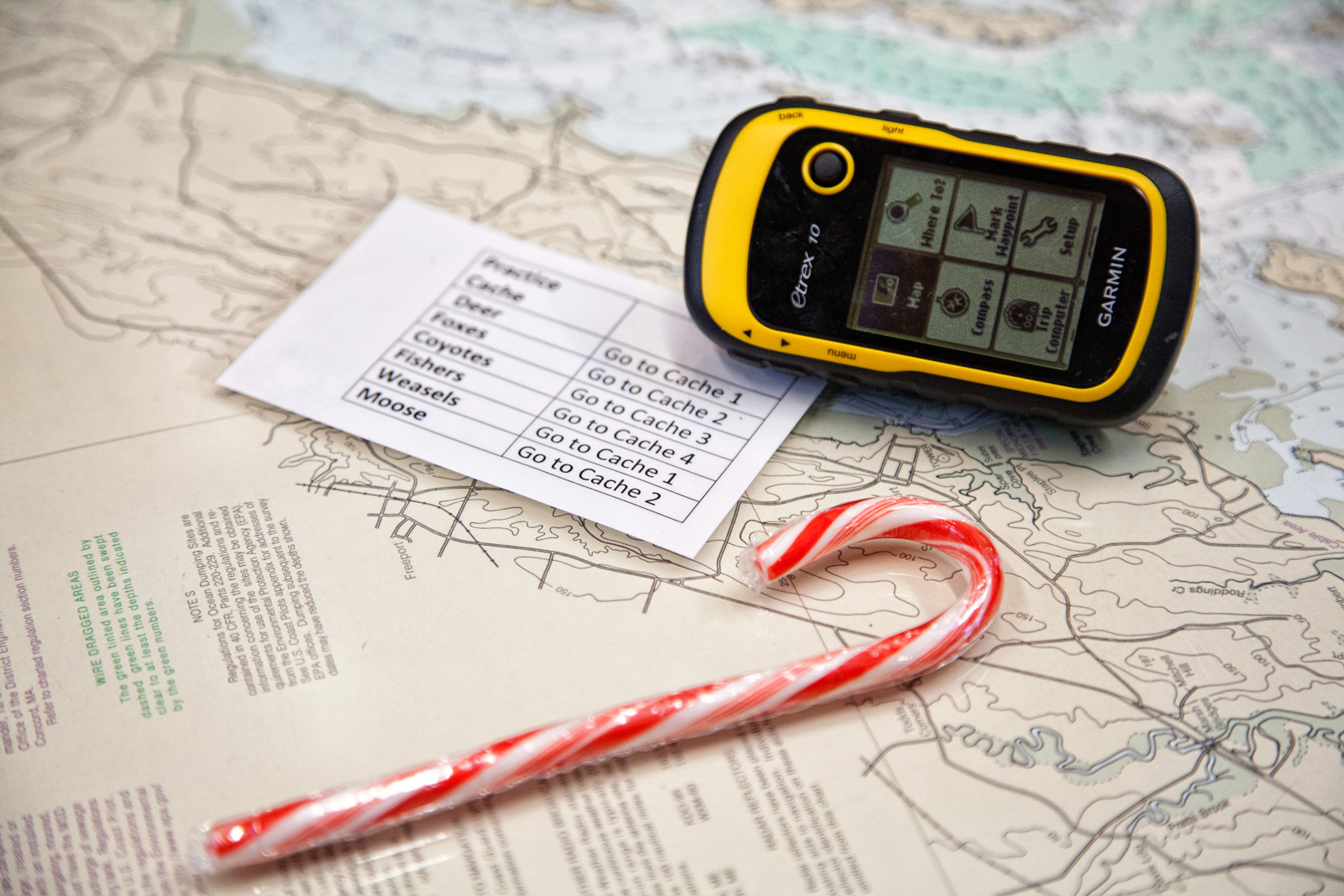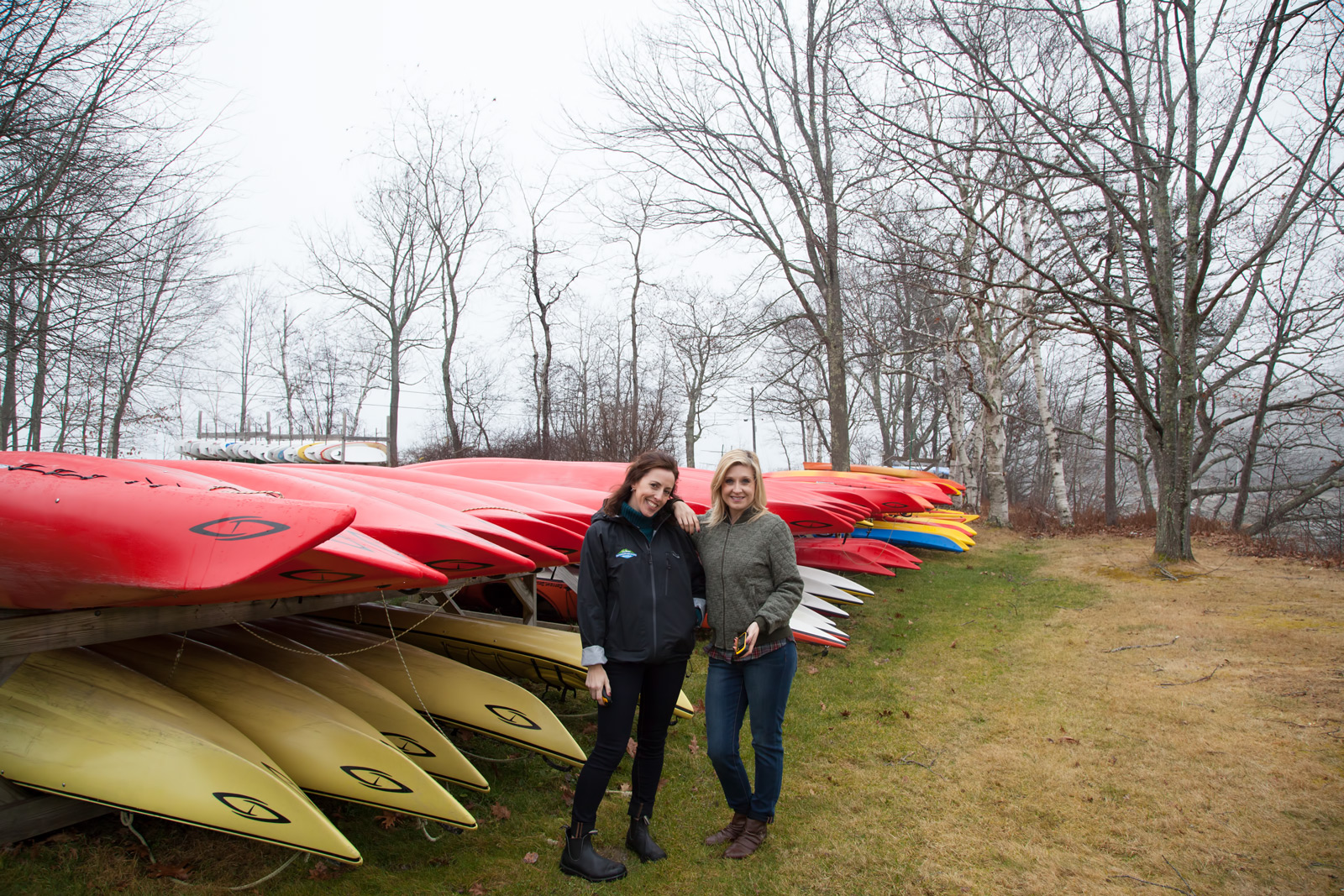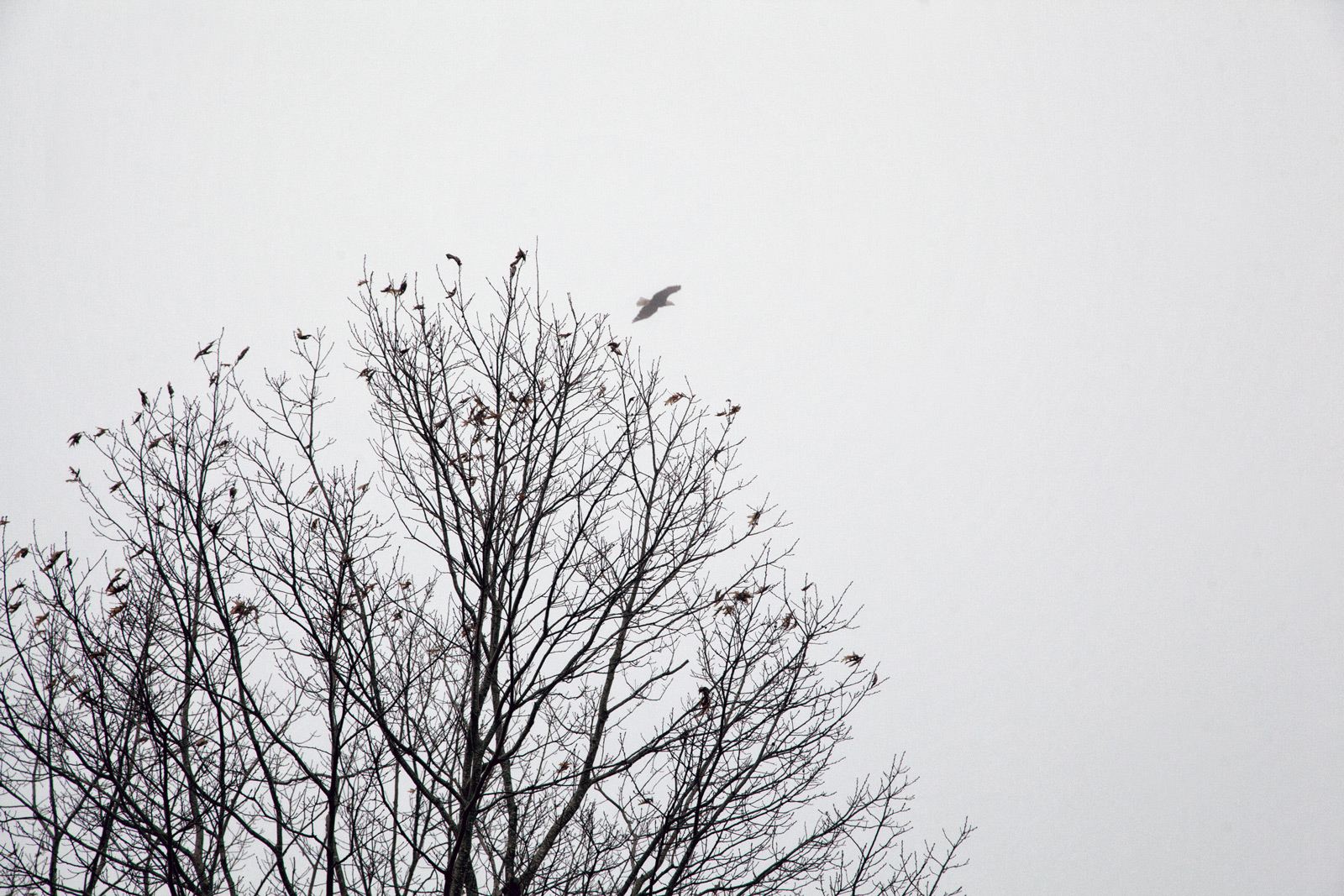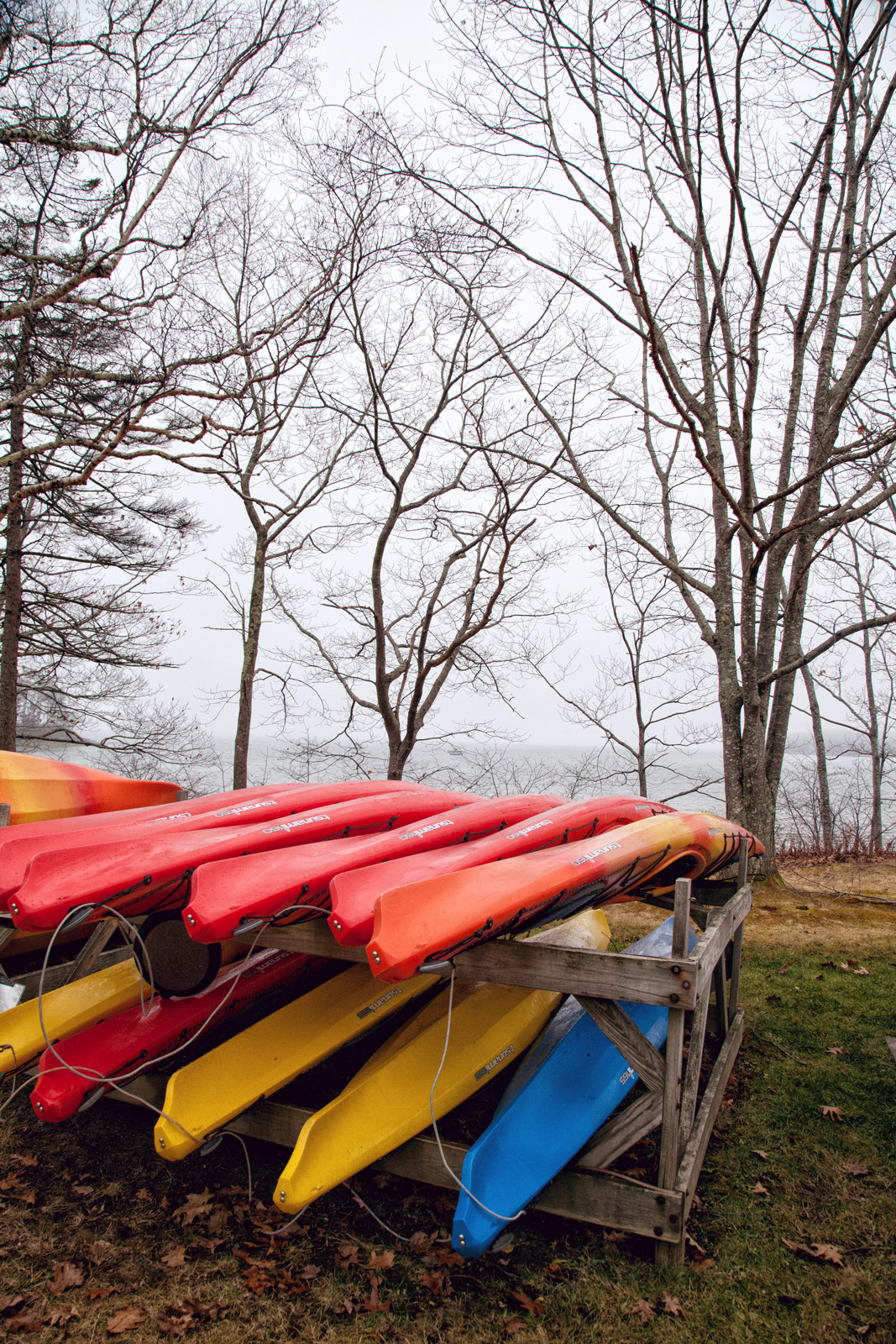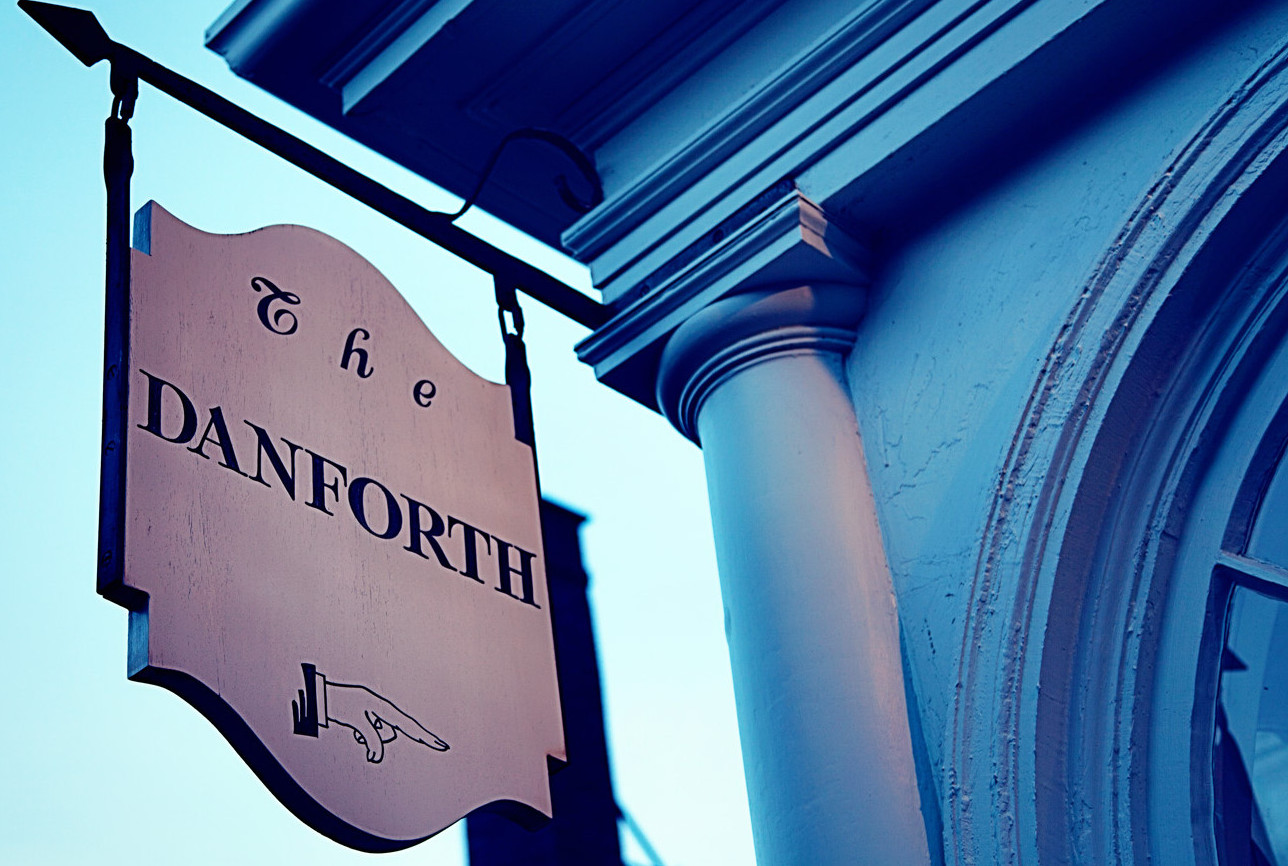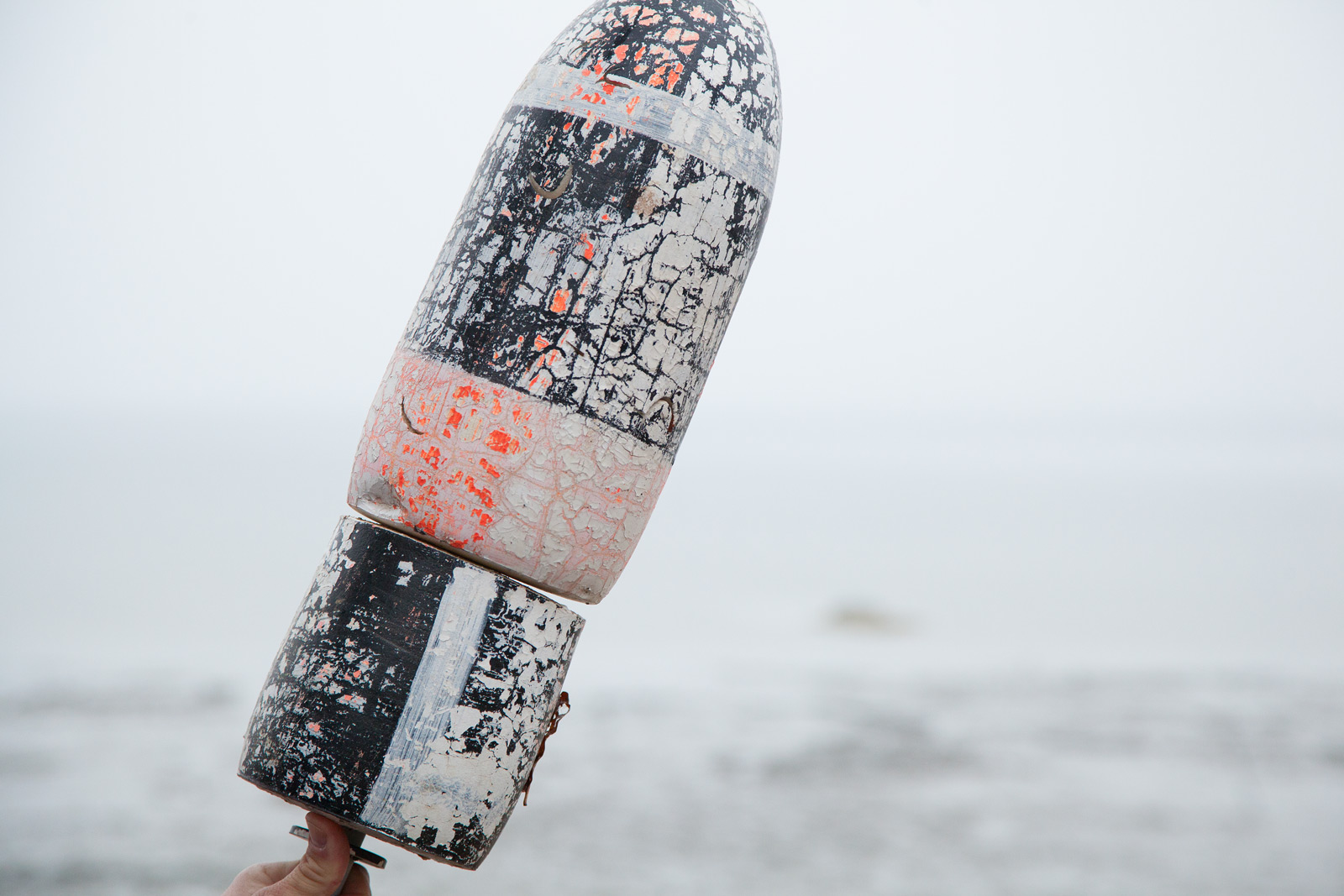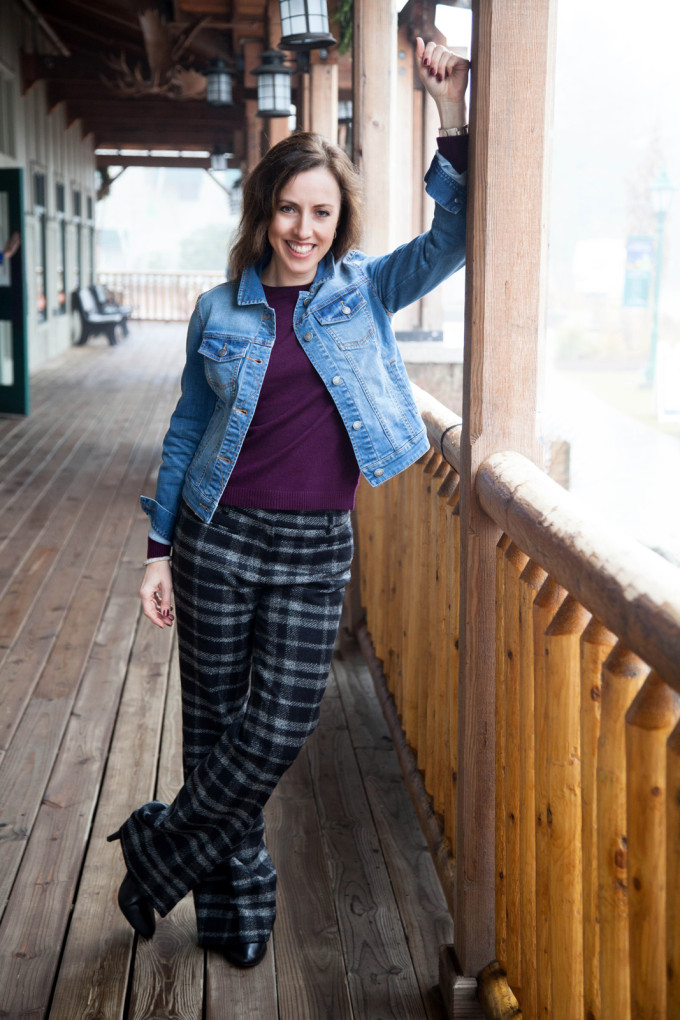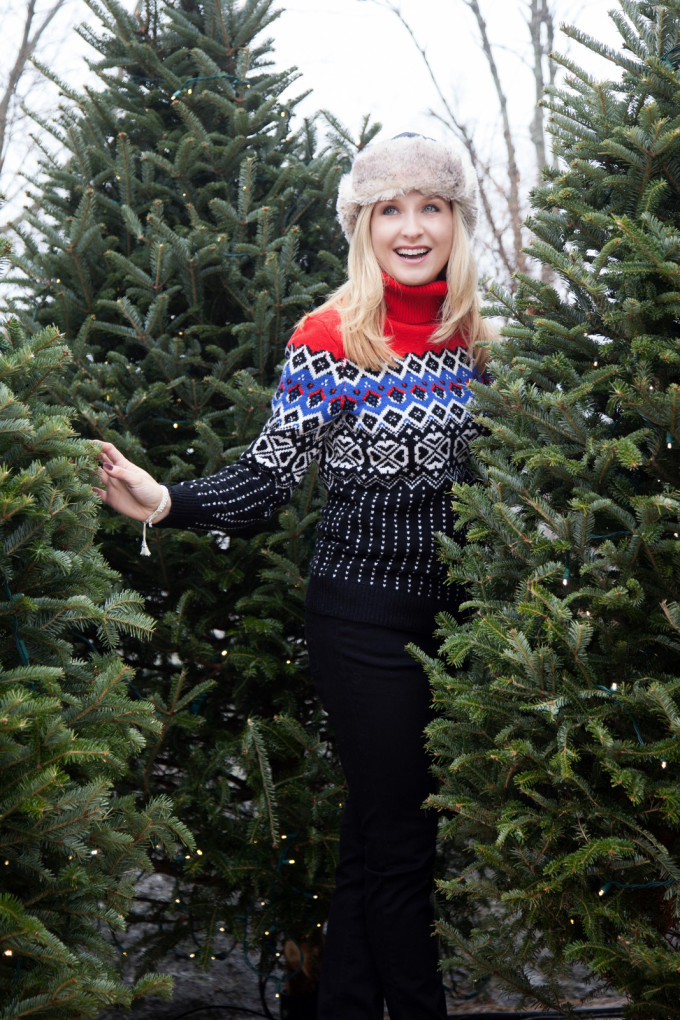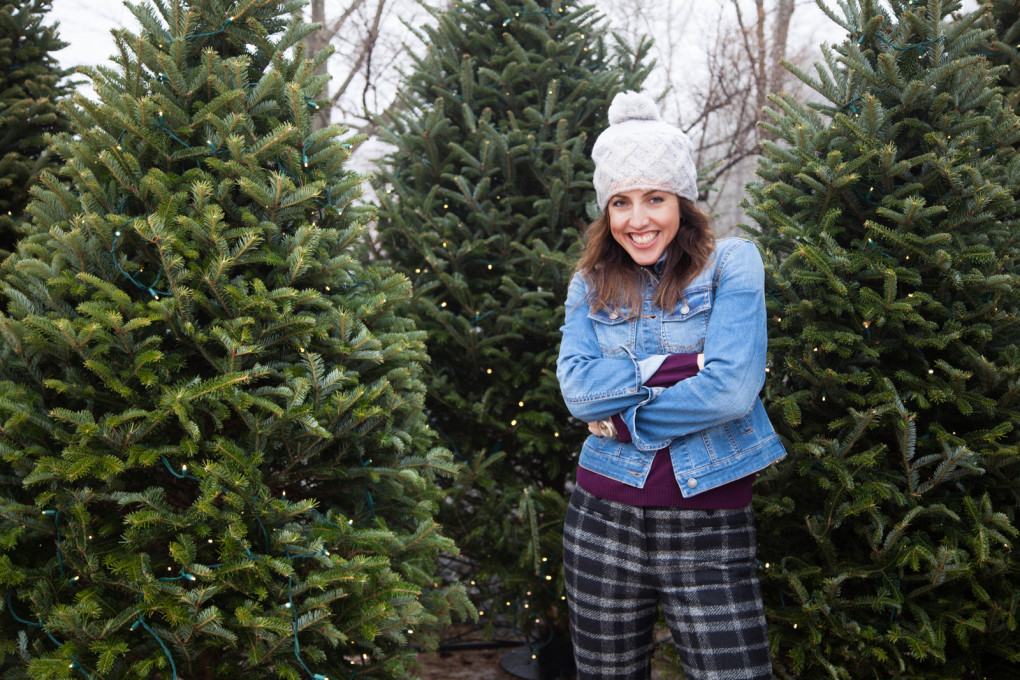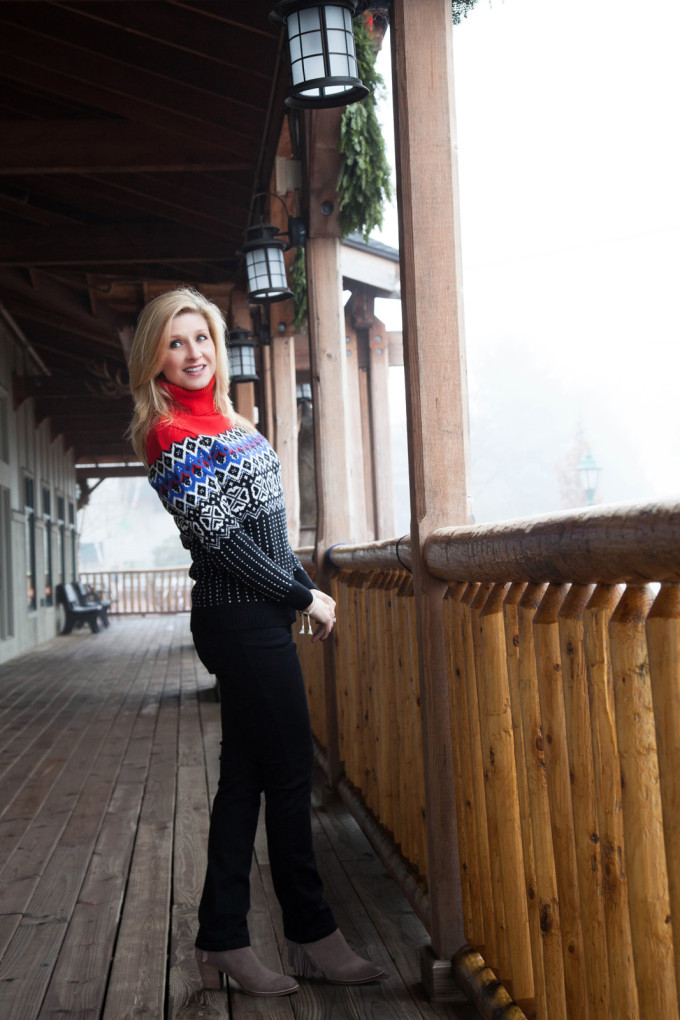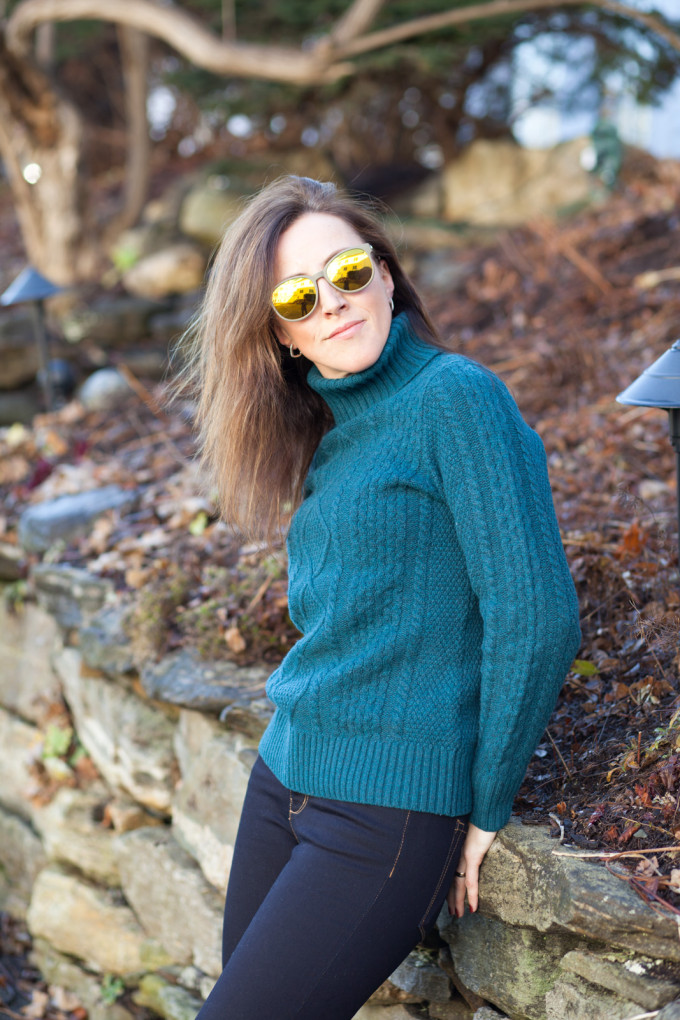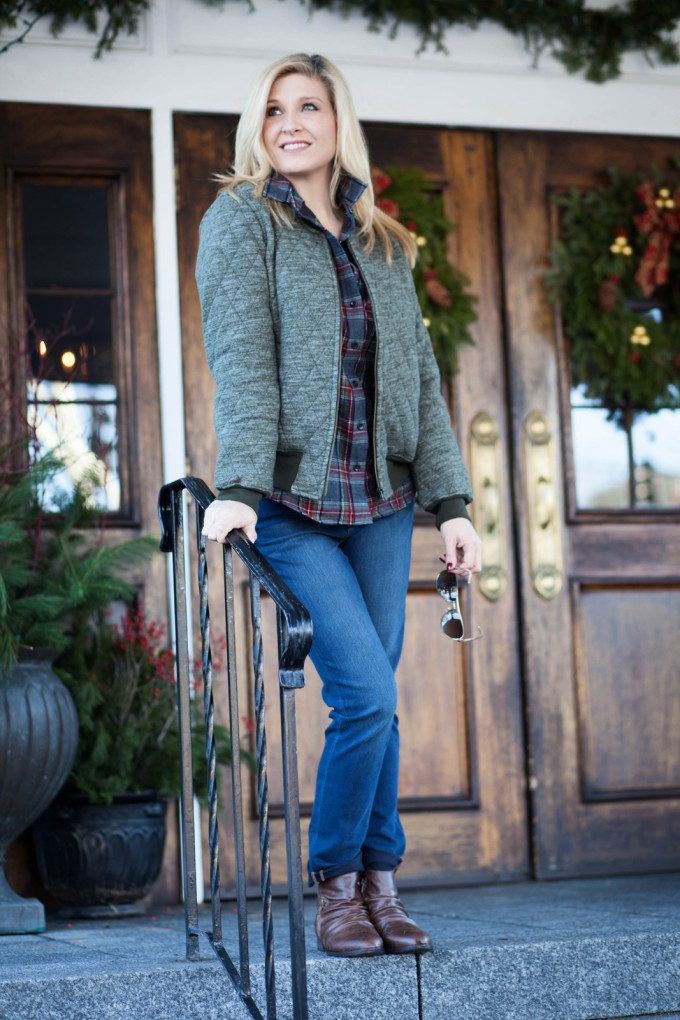 And here's Mr. Leon Leonwood Bean himself…or his statue-self. Lora kissed him for building such a great company that 100% guarantees everything it sells (seriously, best return policy ever) and for having a flagship store that's open 24 hours/day 365 days a year! Midnight shopping!!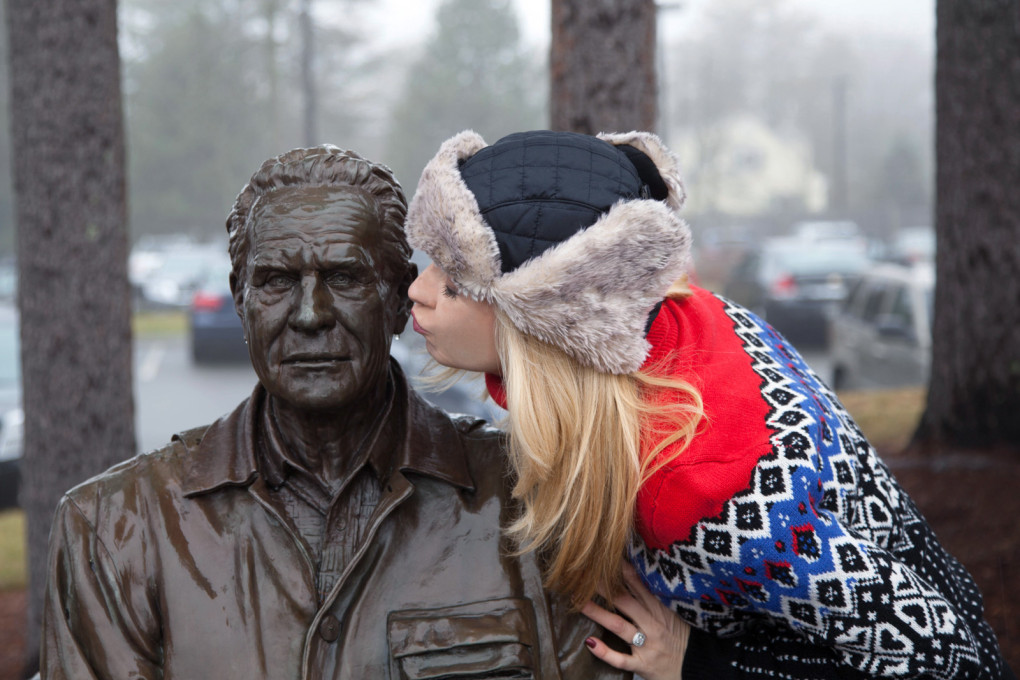 L.L. Bean Outdoor Discovery School
Now that we look the part – it's time to be outdoorsy! Our friends over at Freeport USA (The Maine experts) arranged for us to head over to the L.L.Bean Outdoor Discovery School and learn about geocaching. When we planned our trip to Maine a couple of months ago, we had envisioned snowshoeing, or something snow related…but that was not to be, due to the freakishly warm weather Maine was having at the time.
Having done my fair share of geocaching (once)…I knew what to expect, although the great thing about geocaching is that no experience is necessary. John, our guide for the day, and 8th generation Maine native, taught us everything we needed to know; including plenty of Maine trivia and what to do if we ever encounter a moose.
First things first, get familiar with your GPS compass thingy…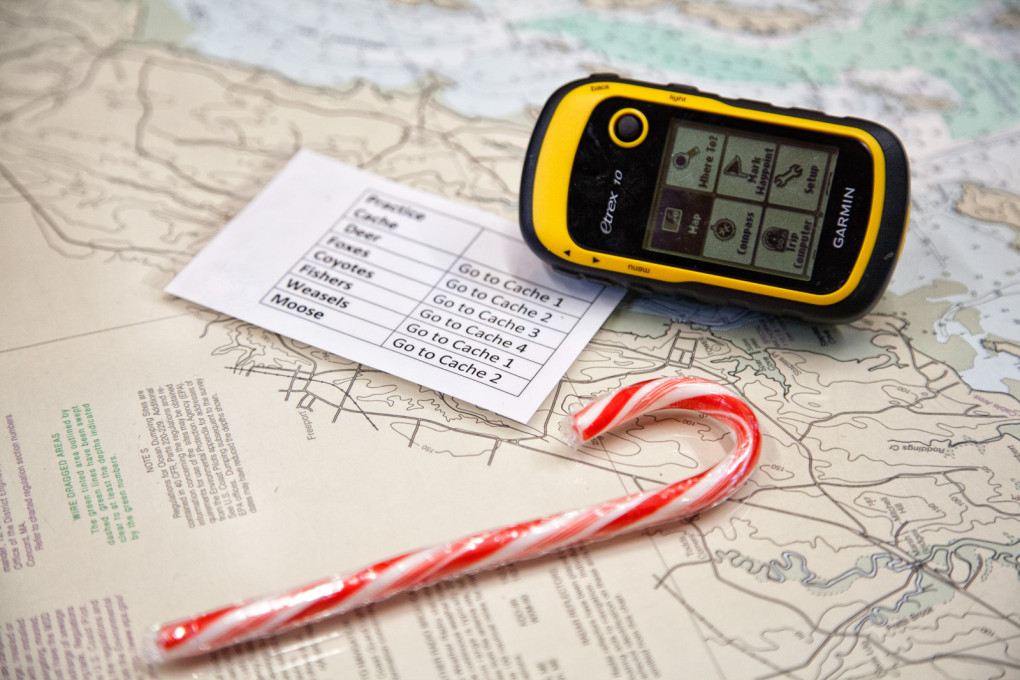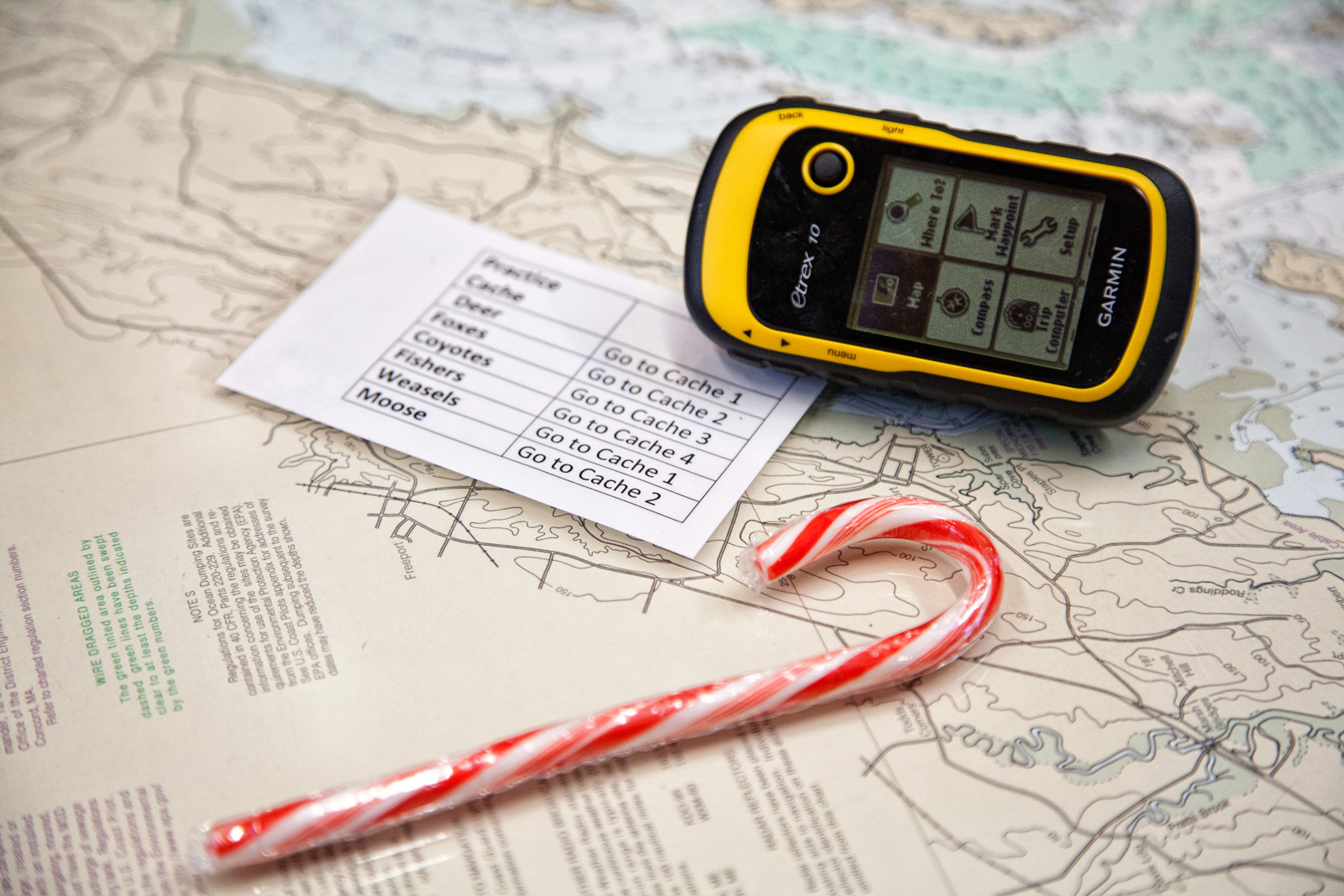 Spin around and around until you see which path to take to find the 1st cache…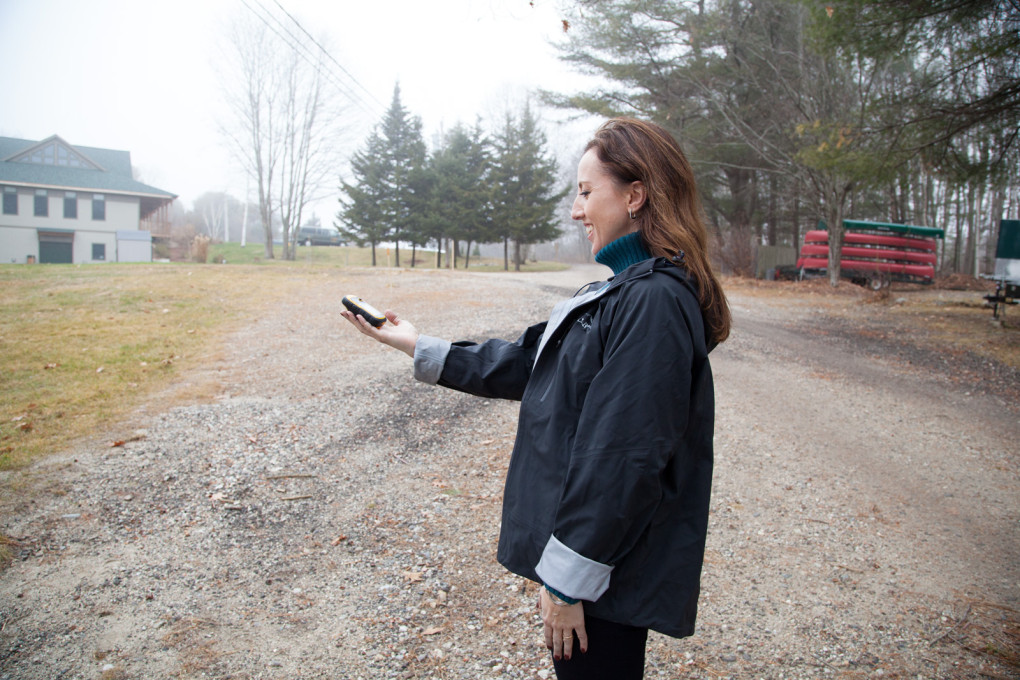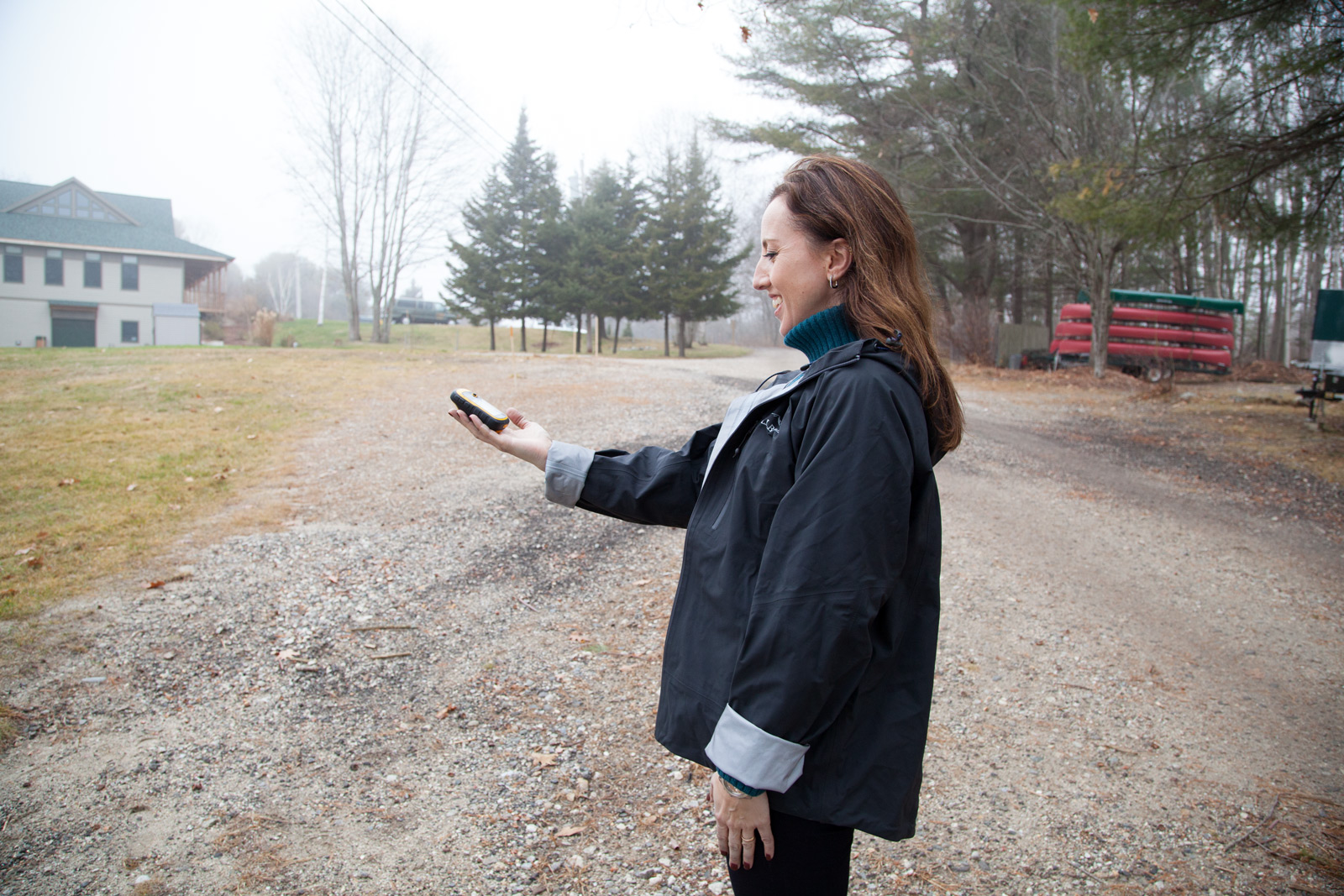 Keep spinning. Look how patient John's face is…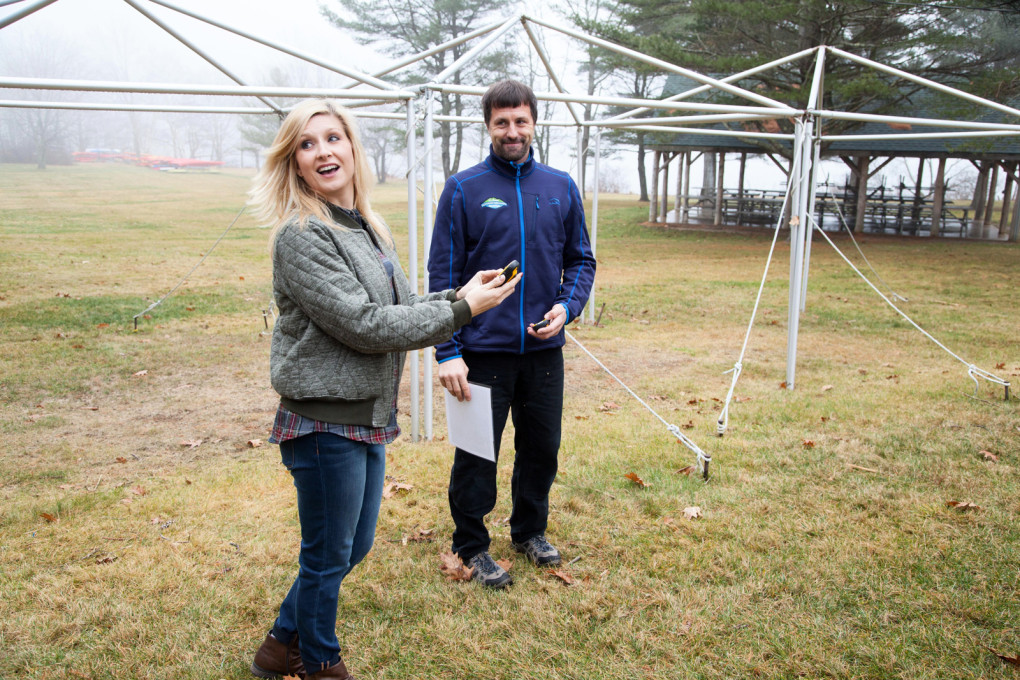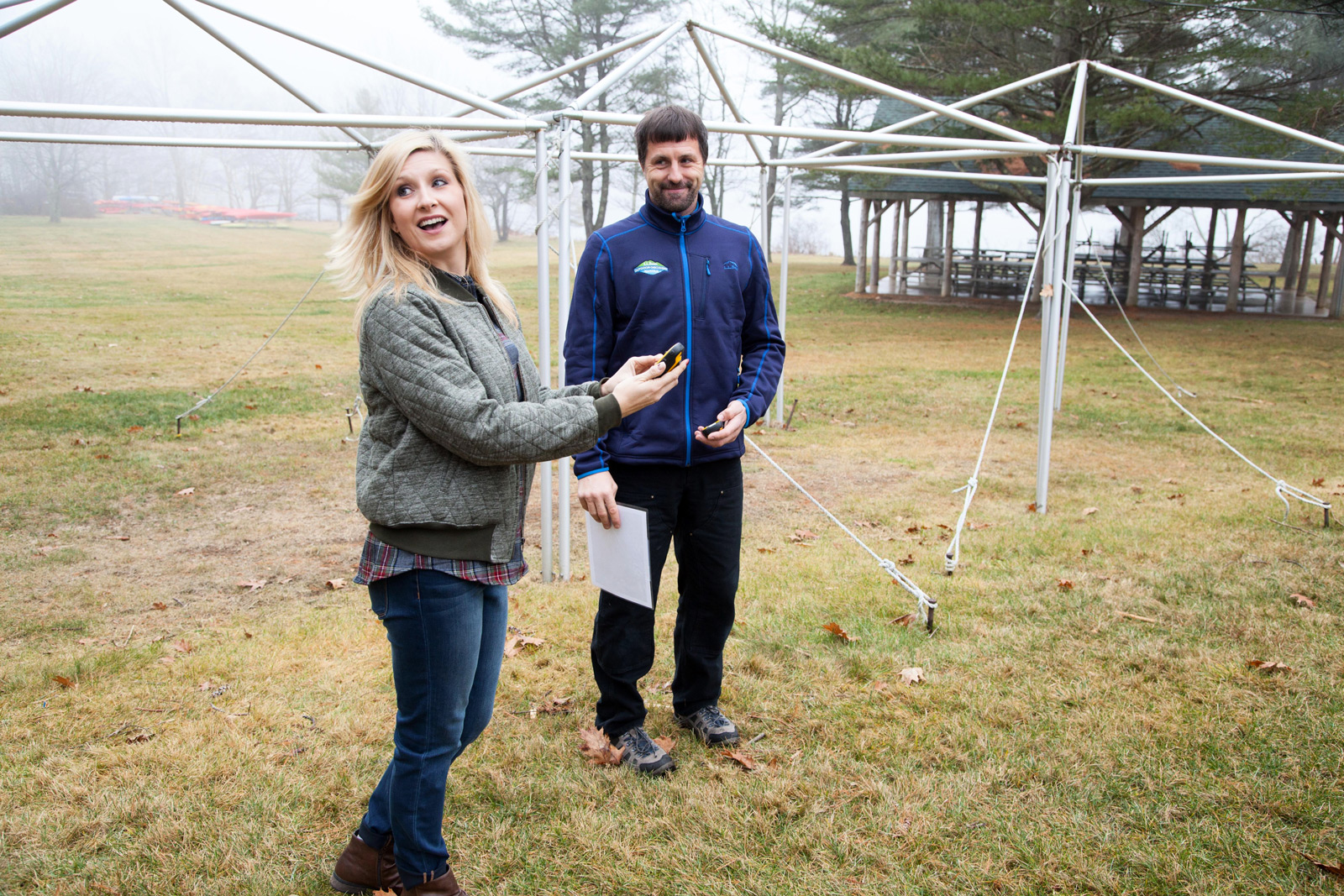 Geocaching teaches you to work well with others…
And with a little help from John (John, where IS it??) FIND the cache!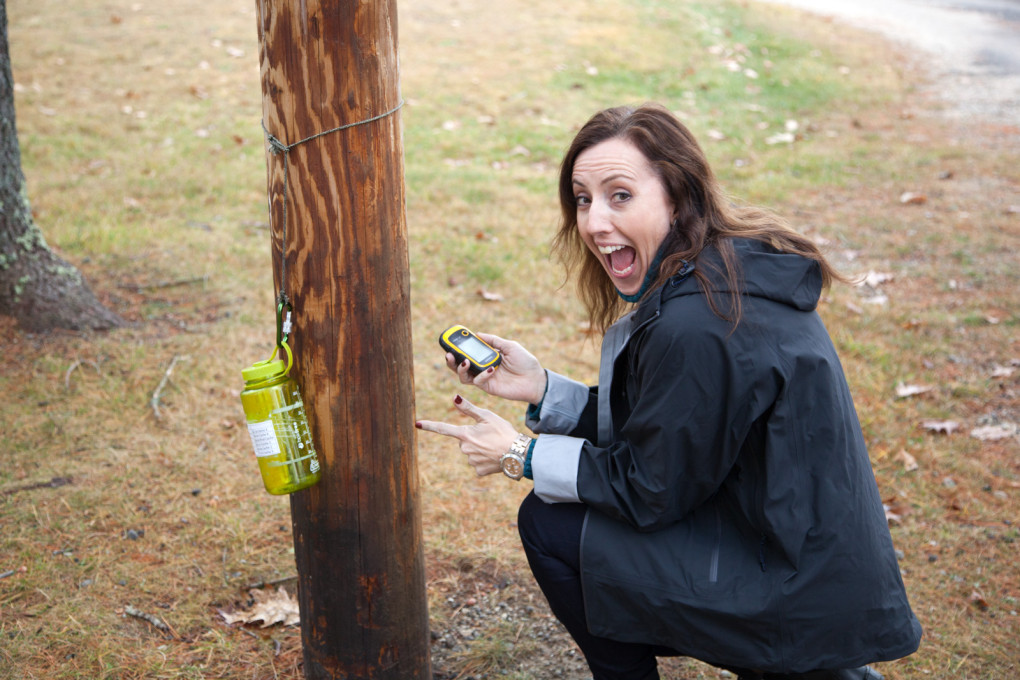 The Maine coastline is breathtaking, even on a cloudy day.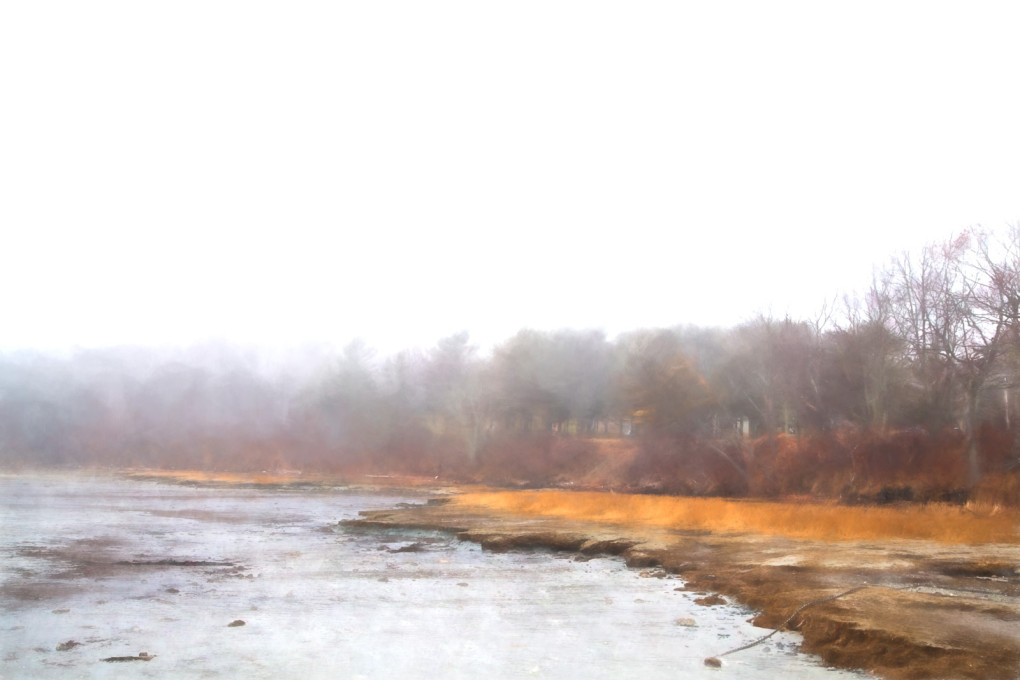 John even arranged for a bald eagle to fly overhead at just the right moment…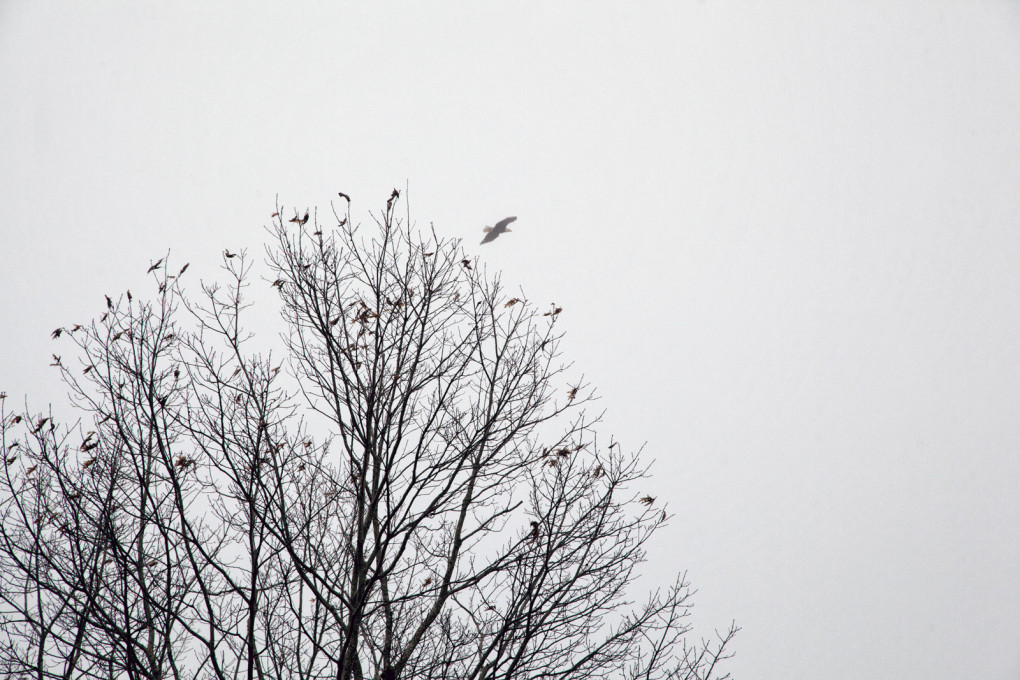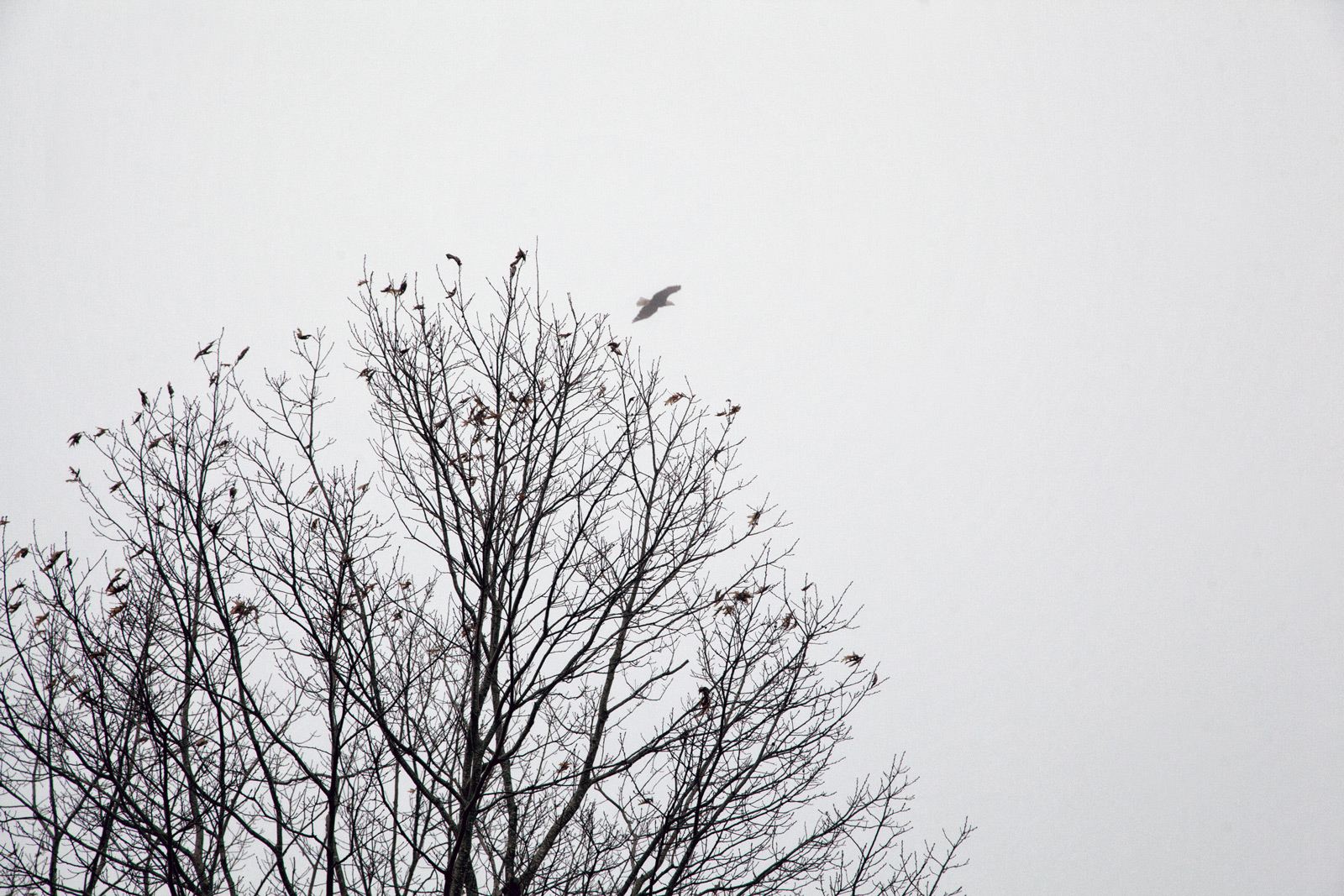 We had such a memorable day. Now we understand why various friends we know go to Maine on a frequent basis.
We loved spending the afternoon with John, who was thoroughly knowledgeable and highly entertaining. We feel we mastered geocaching enough that we might have to give it a spin in Litchfield County – we hear there's a treasure trove of geocaches in the LC.
We love hearing from you guys – comment if you have ever geocached!
Bev's favorite thing: Learning that in Maine, if you're not a resident of Maine, you're from "away." When John learned that I was from Scotland, he said, "oh, you're from away, away."
Lora's favorite thing: The coolness that is L.L Bean…the company, clothes, and staff. Just awesomeness.
---
To buy our outfits from Bean's Signature collection, head here, or find your own style and head to their main (no pun intended) site here where they are having their biggest sale of the year. And to book an outdoor discovery of your own, go here. Many thanks to L.L. Bean PR and gBritt PR!
Make sure if you're headed to Freeport, you visit Freeport USA's site.
Article by Beverley Canepari, photos by Lora Karam (except those of Lora, which were taken by Beverley).