Finally, another getaway post! Our last trip was to Scotland and Iceland, so the next place to visit would be Hartford, CT. Naturally! Yep, it was time for us to give our state capital some love and treat ourselves to a little daycation + hotel stay. We decided on The Goodwin Hotel in downtown Hartford, which is pretty much close to everything.
Freshly renovated with a new lease on life, we wanted to check out this iconic hotel. As part of RMS Companies (see our Hotel Zero Degrees feature too!), we knew we would be in for a chic treat. Come, we'll show you all the bits we loved!
Post sponsored by The Goodwin Hotel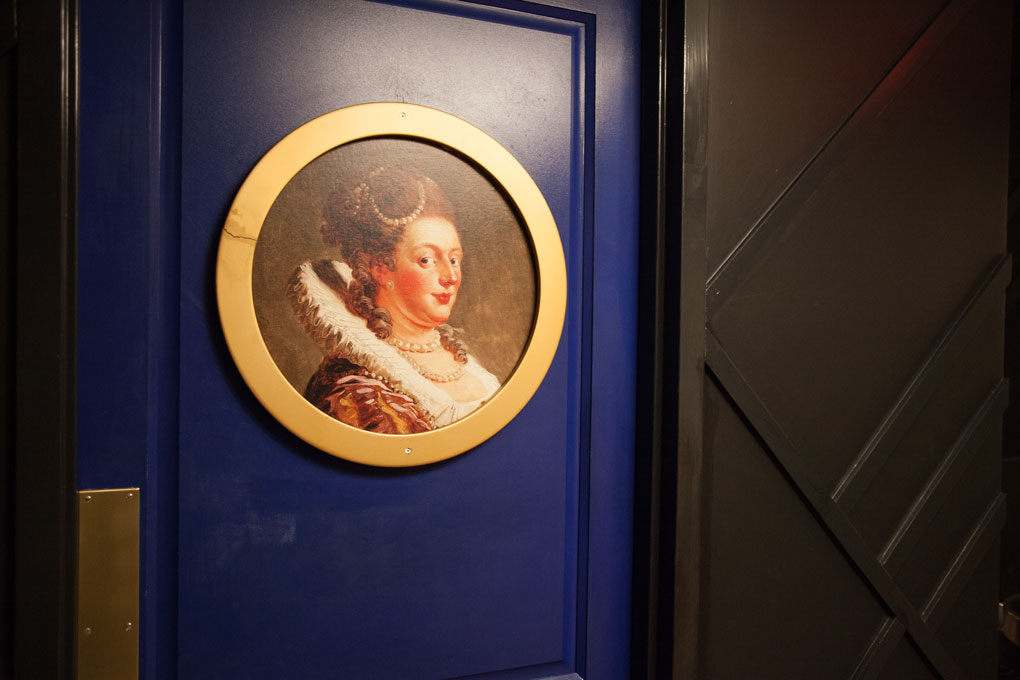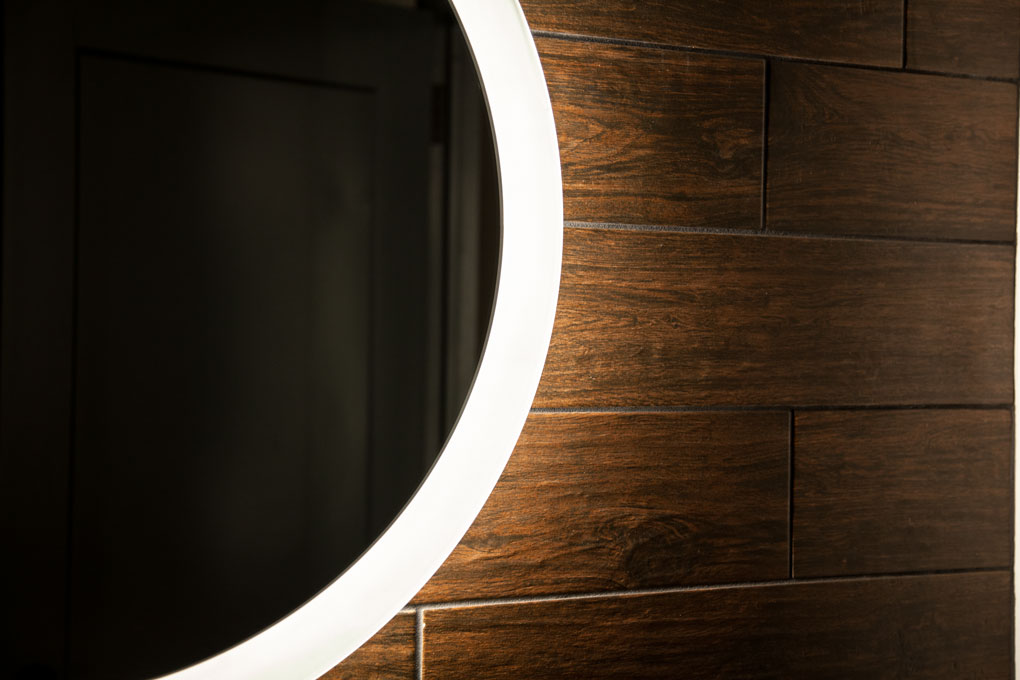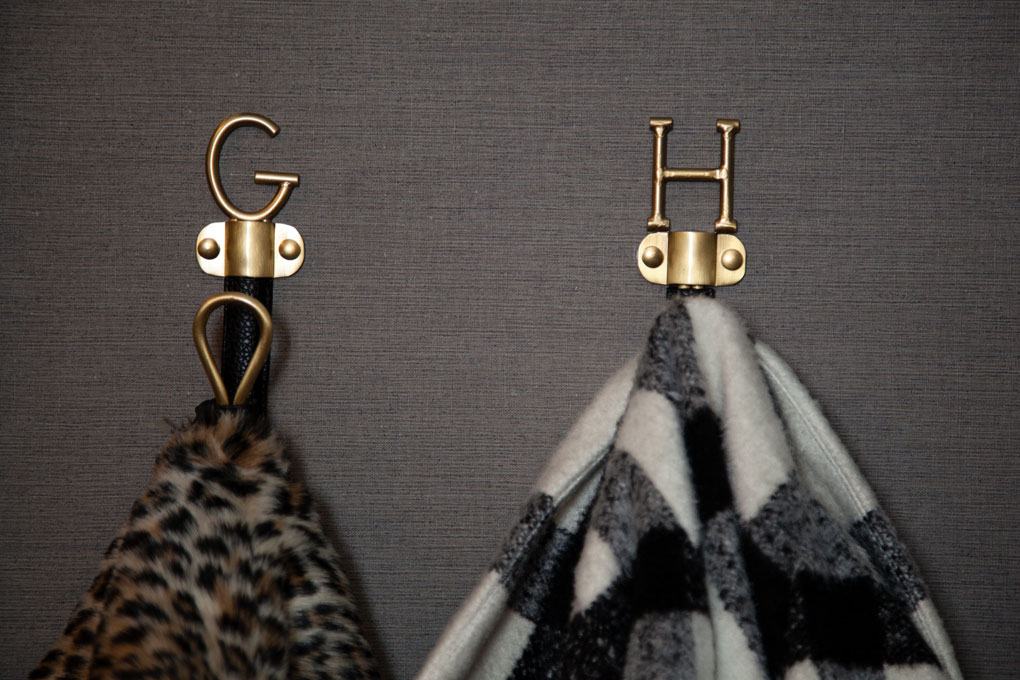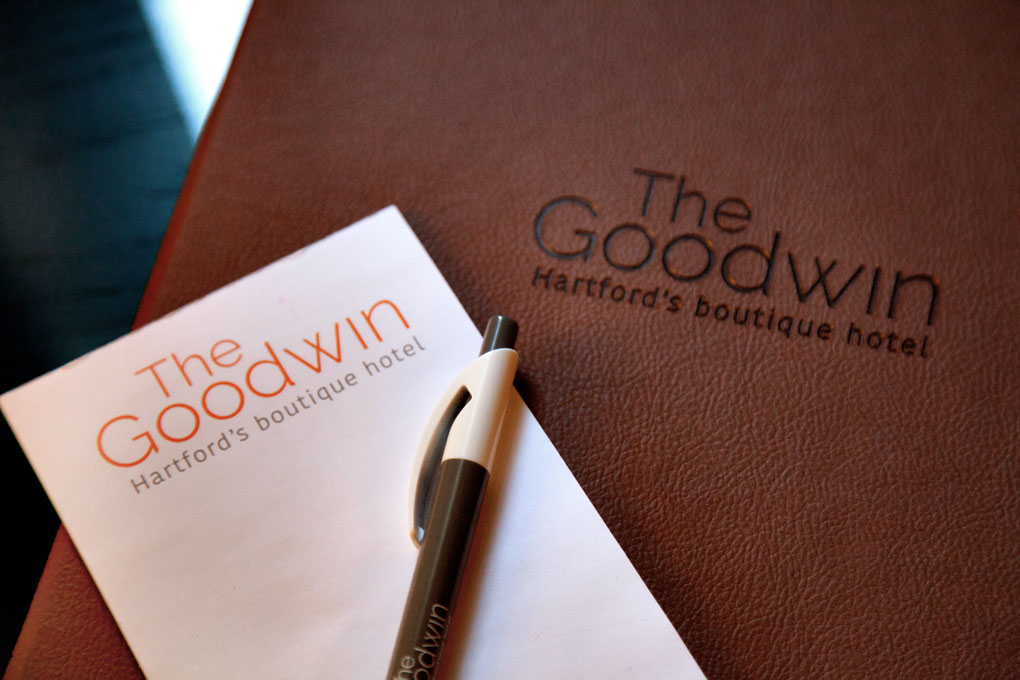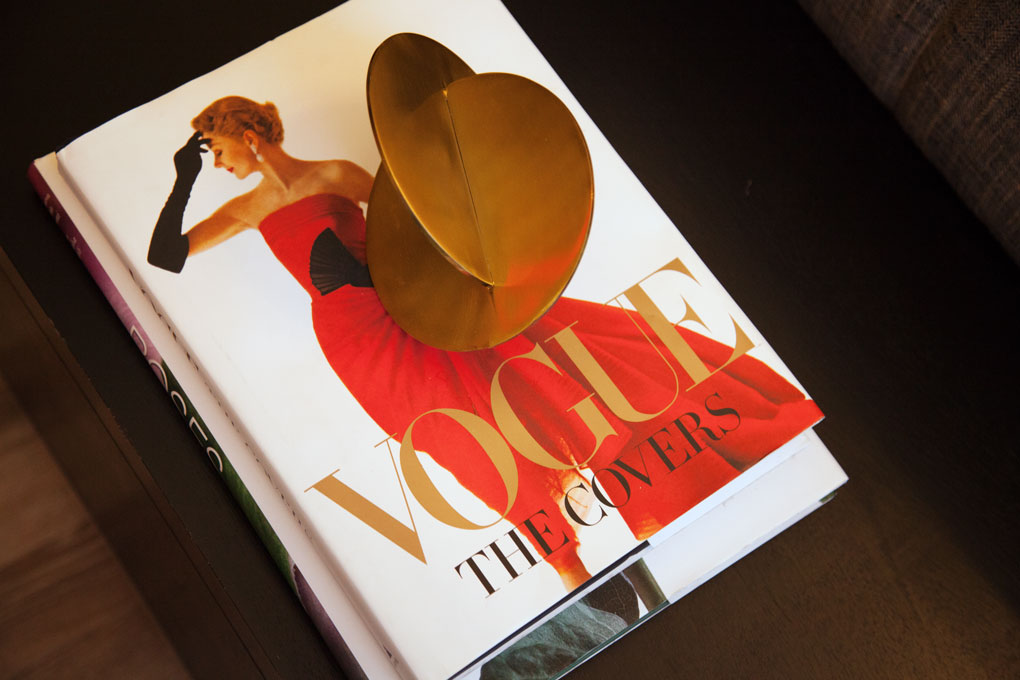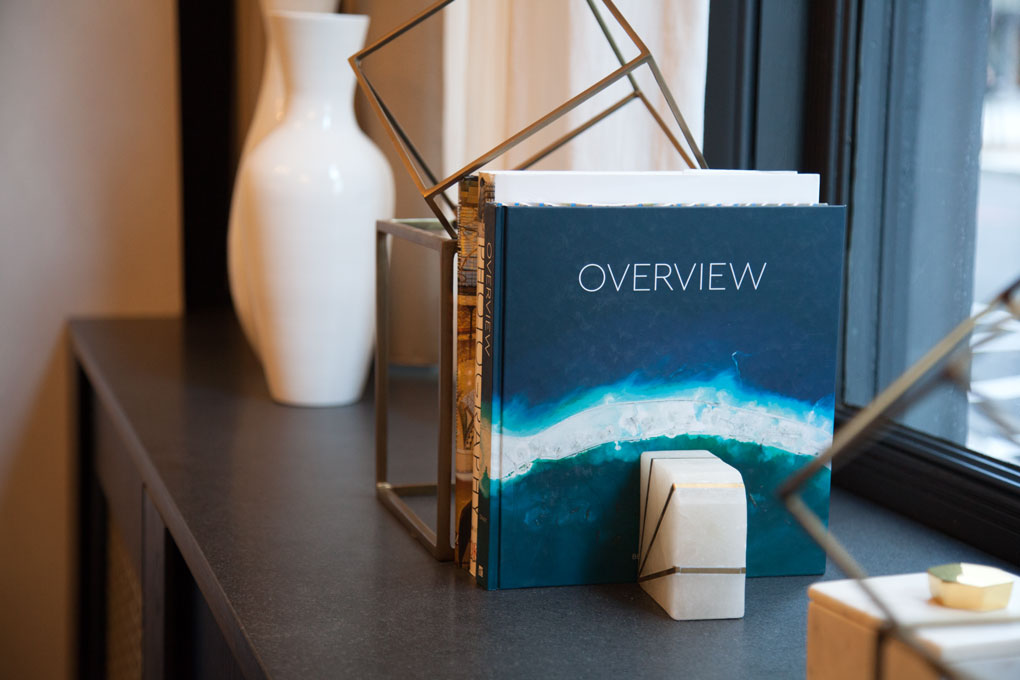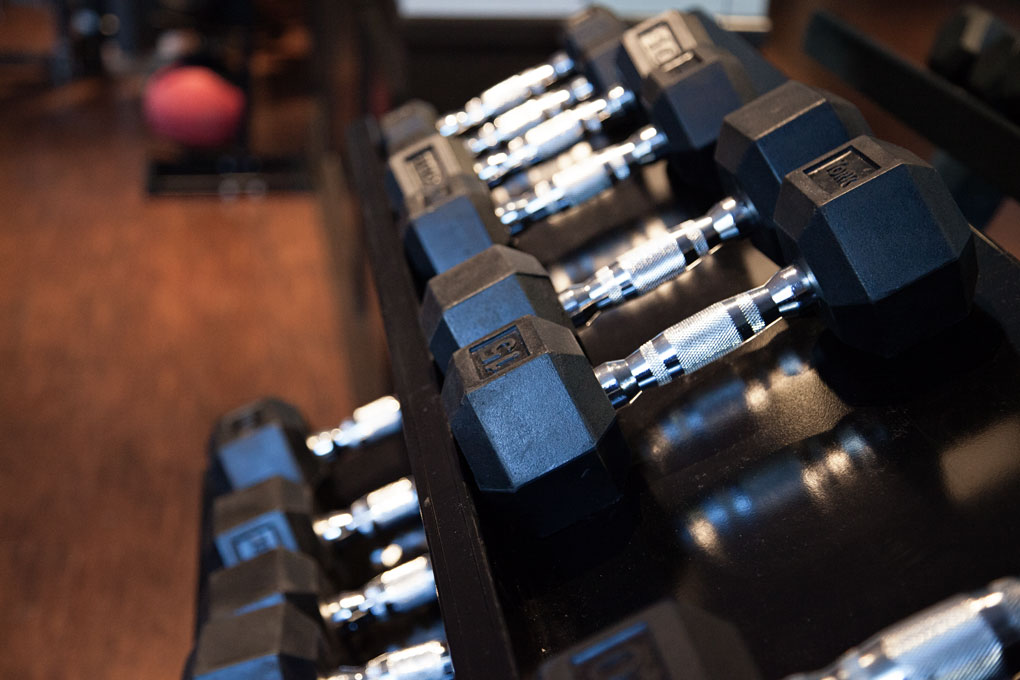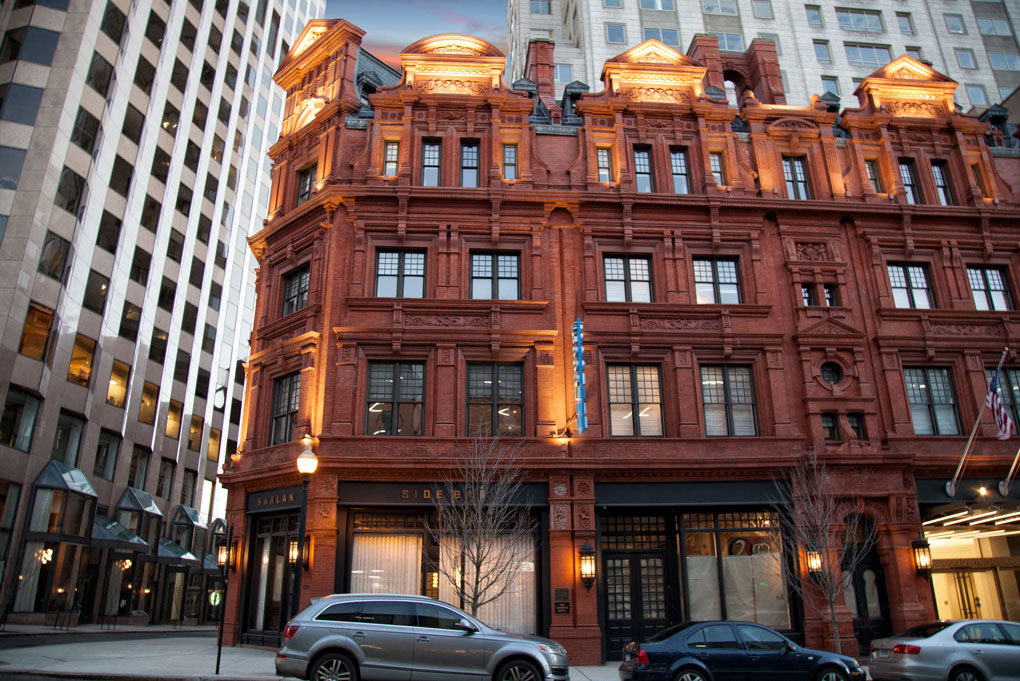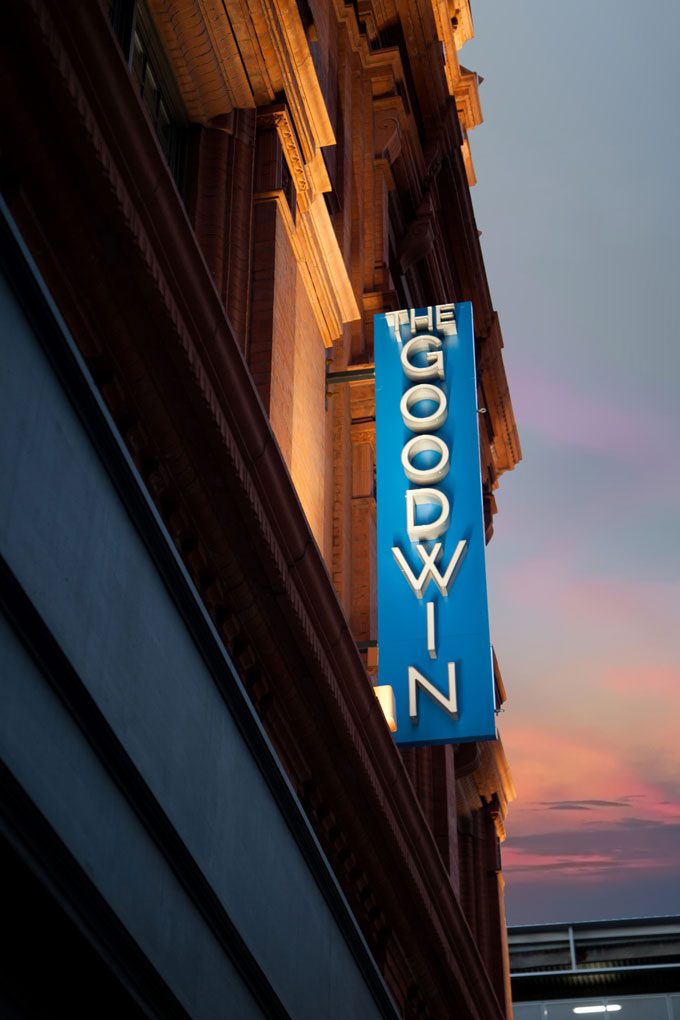 ❤ at first sight…
The Goodwin hotel "had us" as soon as we entered the lobby. Actually, it may have already had us outside when we arrived at dusk on one extremely cold and windy day and valeted the car. There's something magical about this beautiful historic building. Tucked in next to very modern high-rise buildings in downtown Hartford, The Goodwin is captivating!
Hotels with history…
We love 'em! The Goodwin is a registered historic building. Two brothers, James J. Goodwin and Rev. Francis Goodwin, developed the building in 1861 originally as prestigious apartments. The building eventually became a hotel in 1980. Famous Hartford financier J. P. Morgan used to reside in the Goodwin building. And we say, if it's good enough for J.P, it's good enough for us!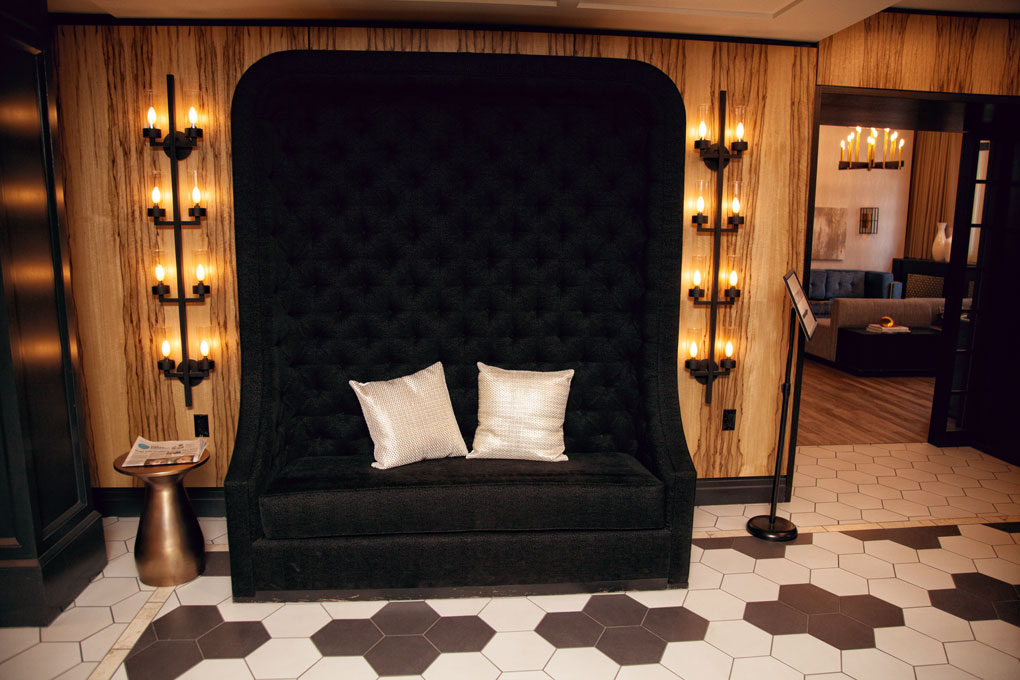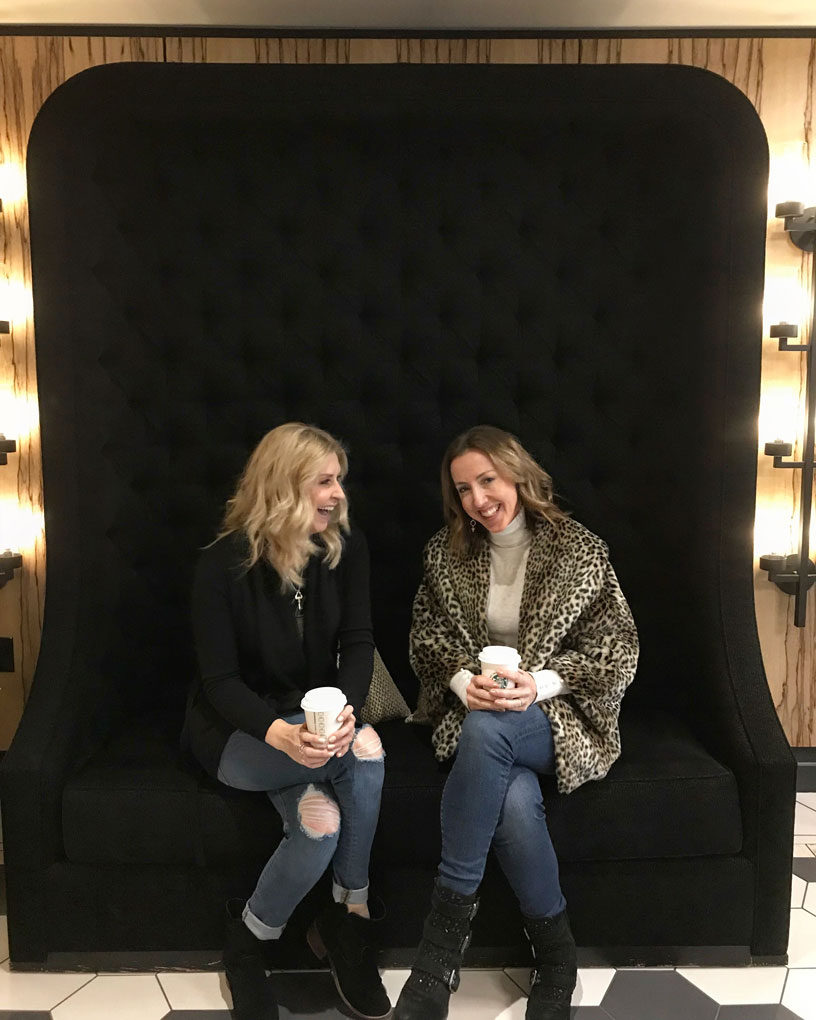 Decor to die for…(or take pics and add to Pinterest board)
The décor is art-deco-urban-historical-chic. Great tiles, upholstery, and lighting fixtures you'd like to take home with you. Everything is chic and sassy, yet compliments the history of the building. Bravo hotel decorators, now come and do our homes! We loved the arty touches like these whiteboards in the corridor leading to the elevators.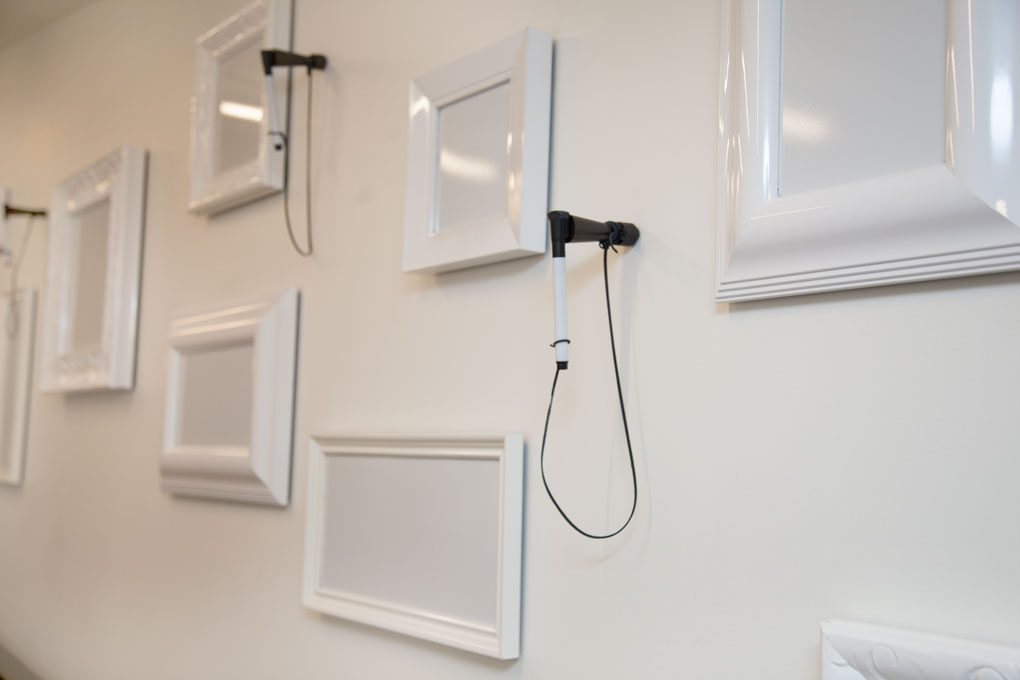 A spot to say hi to other guests, draw a smiley face, or shamelessly leave a plug for your blog!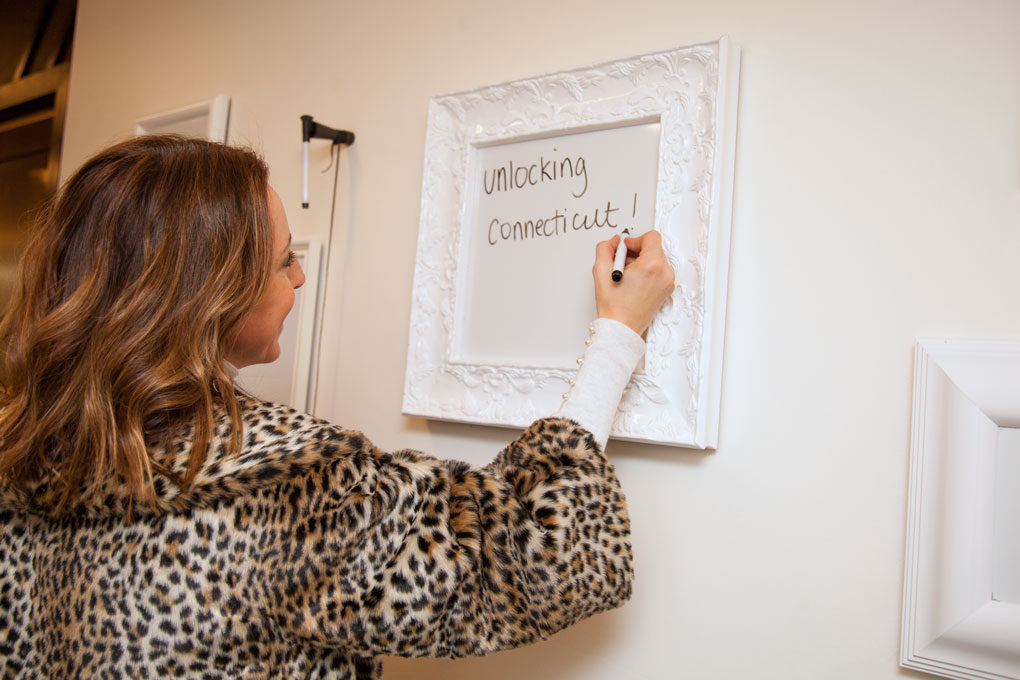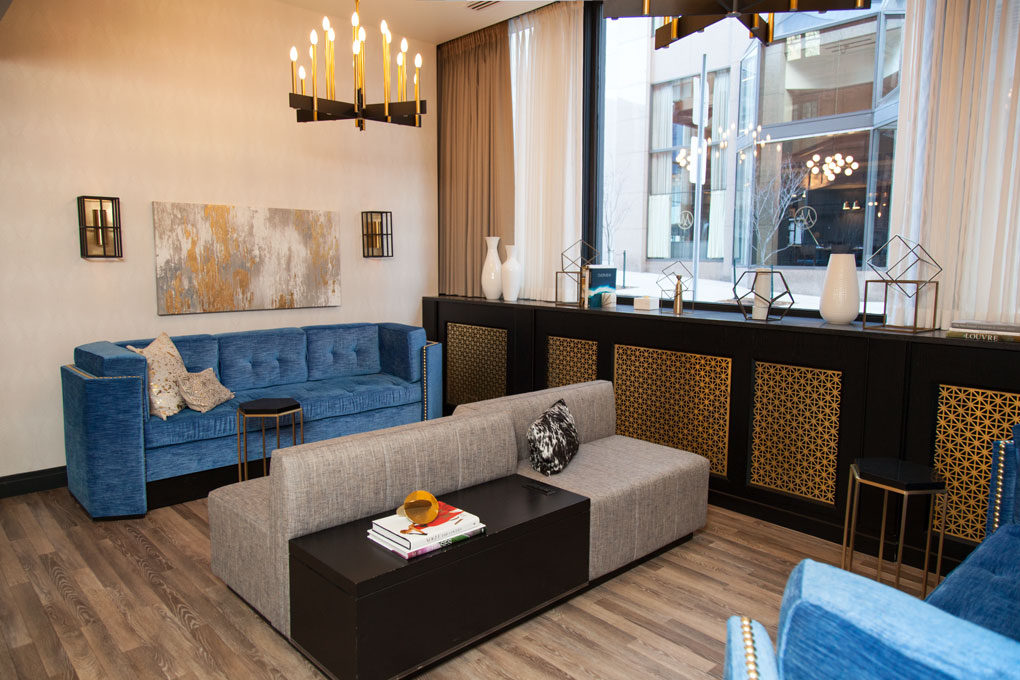 One word. Huge! We felt like we had our own little Hartford apartment complete with a kitchenette area (fridge+micro), a sitting room, a pull-out couch, and a 50" high-definition flat-screen TV. We were delighted with the size of our abode and immediately decided on staying in for the eve. PJs, plush white hotel robes, and a night in – yay! We're so old. We had plenty of leftovers from our lunch in nearby Zohara (OMG the most amazing Mediterranean food!)…all we needed was to find somewhere close to buy a nice bottle of wine.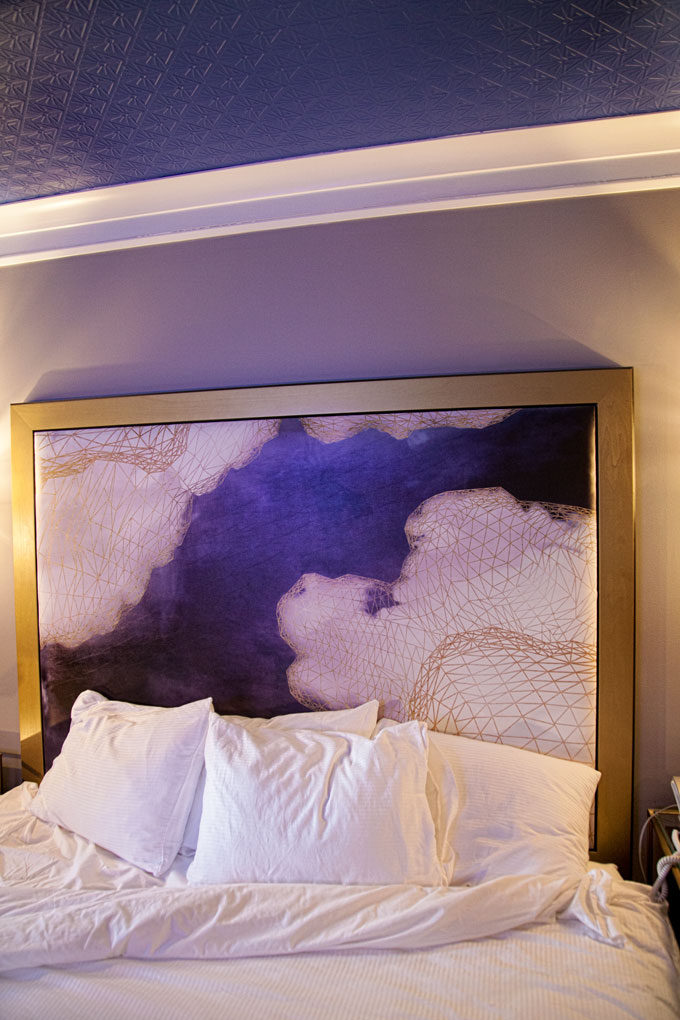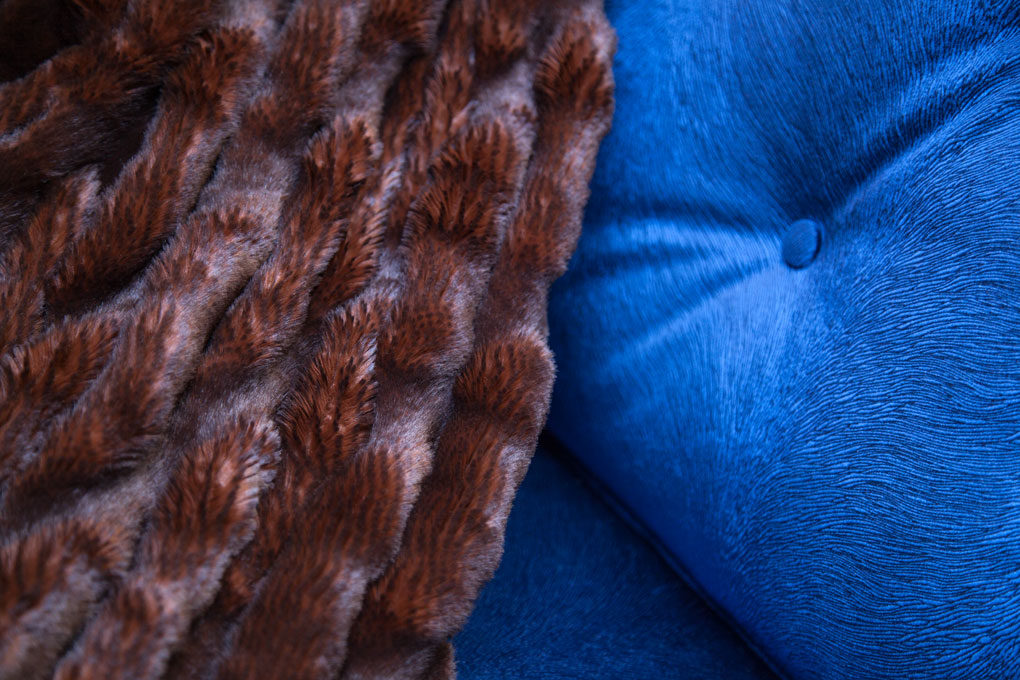 Evening activities
Low and behold, we take a look out the window to survey our view, look down towards the street and both lock eyes on Spiritus Fine Wines at the same time. Happy hotel bloggers! Our fun eve consisted of blog work (i.e. Instagram stories), watching our friend Yolonda in the new hit show The Chi on Showtime, and watching the 5th Twilight movie because, gasp, I had never seen it. Lora couldn't even.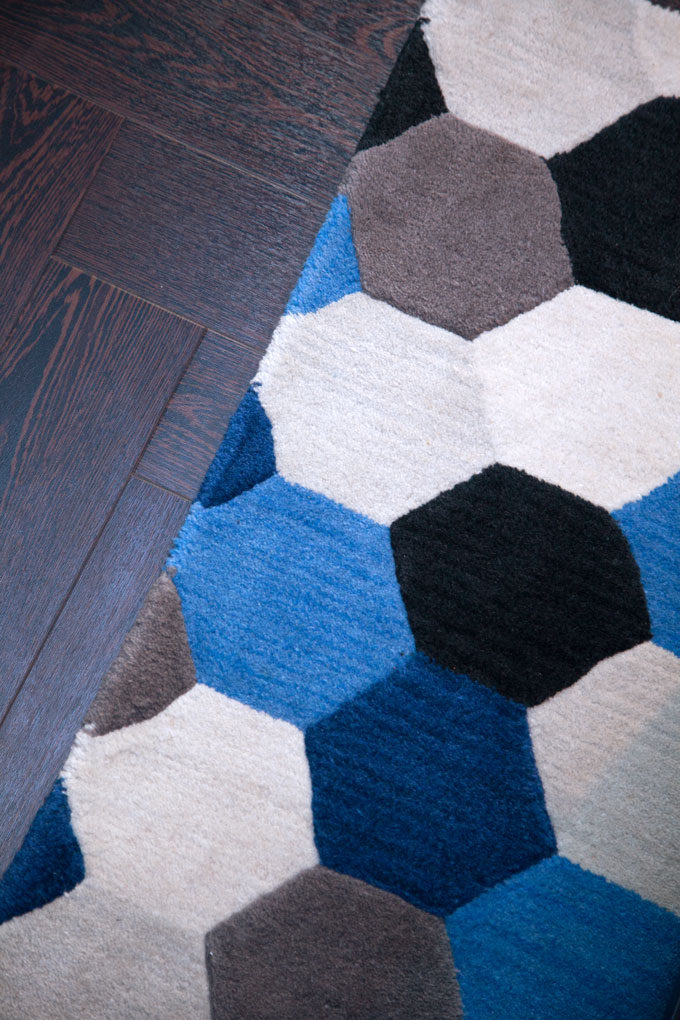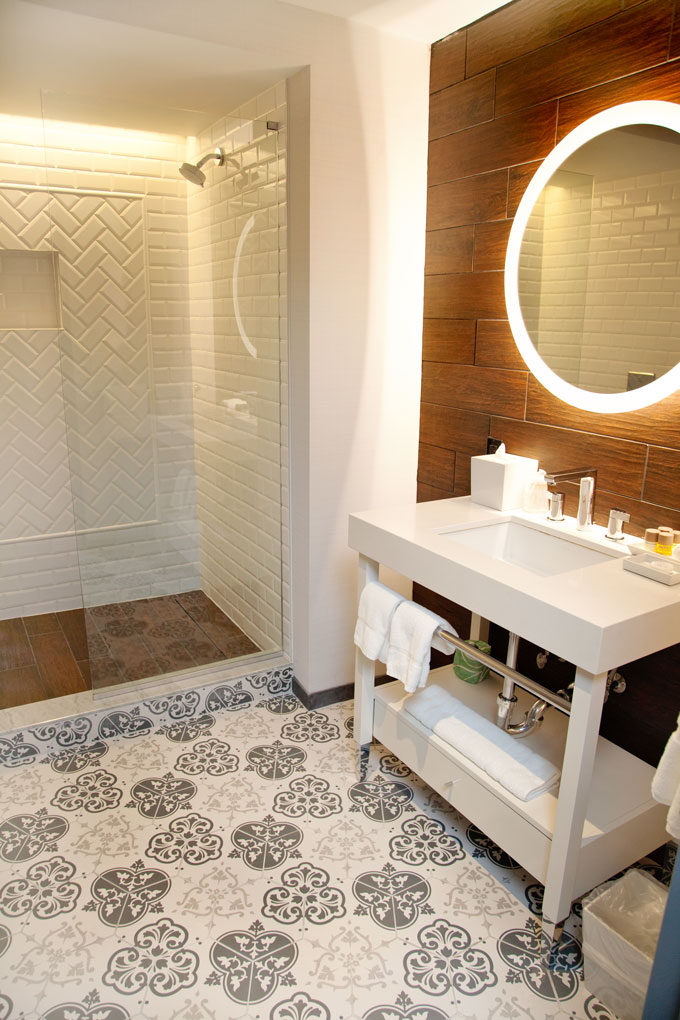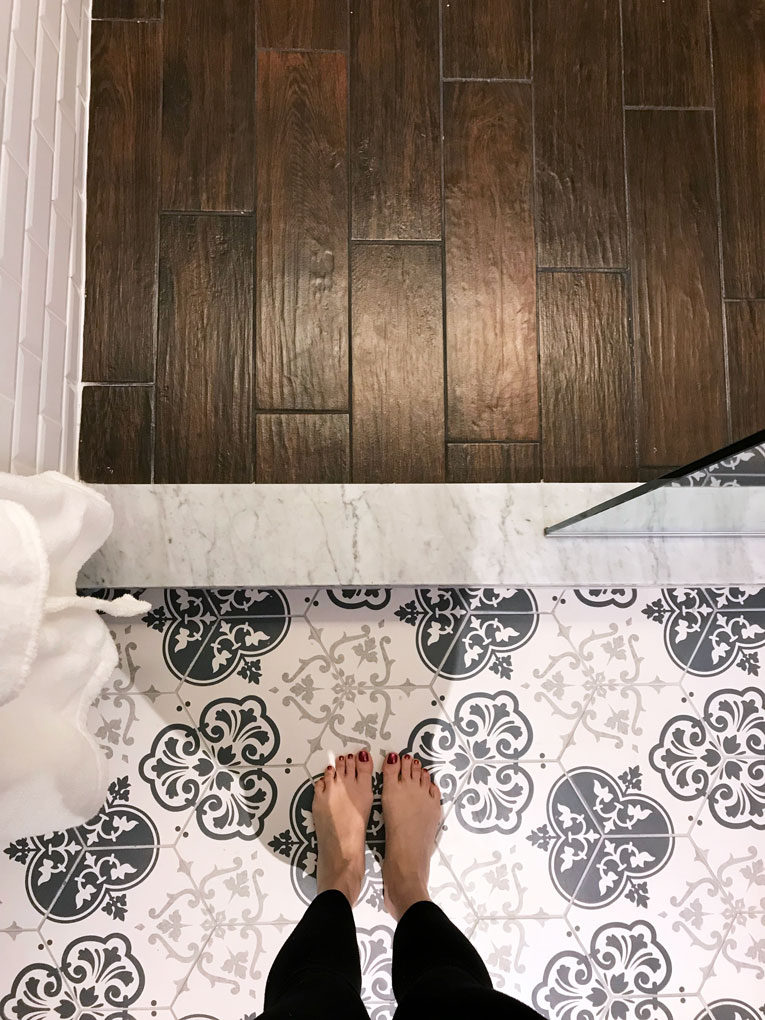 What's in the hood?
So much in fact, being that The Goodwin Hotel is downtown! Here are a few of the big things it's near: The XL Center, XFINITY Theatre, Elizabeth Park Conservancy, Wadsworth Atheneum Museum of Art, Mark Twain House, Hartford Children's Museum, The Bushnell, and the Connecticut Science Center.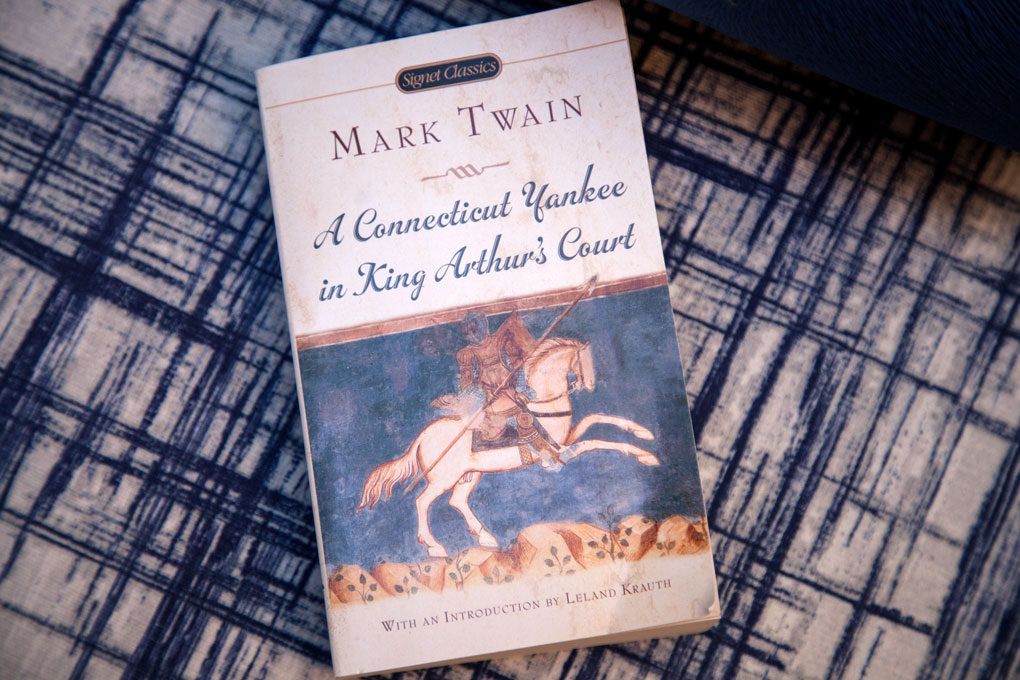 Comforts & Amenities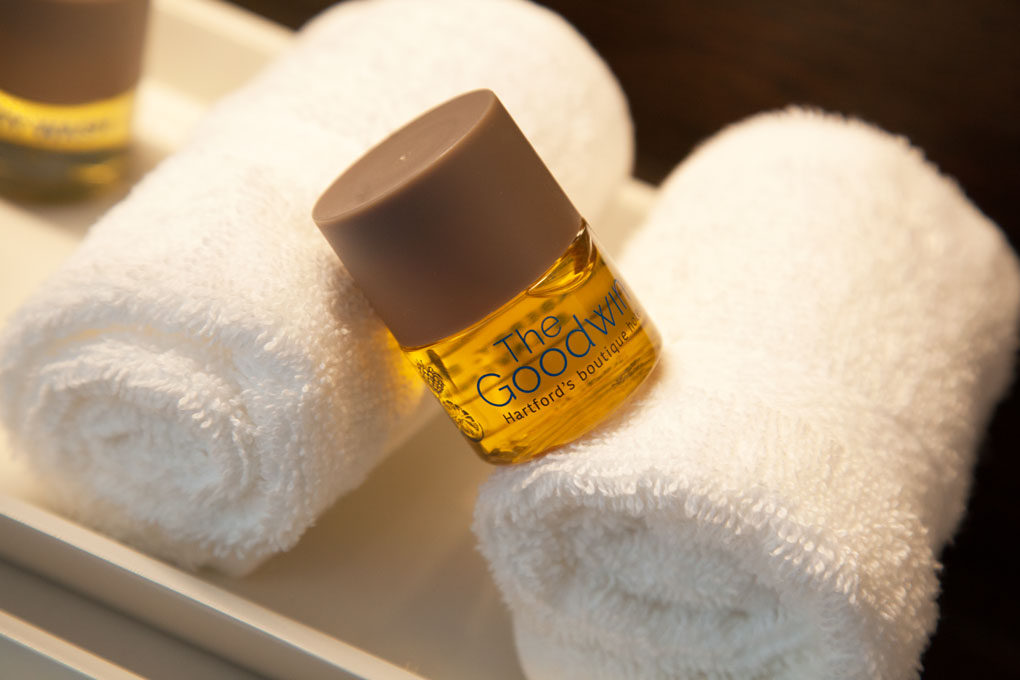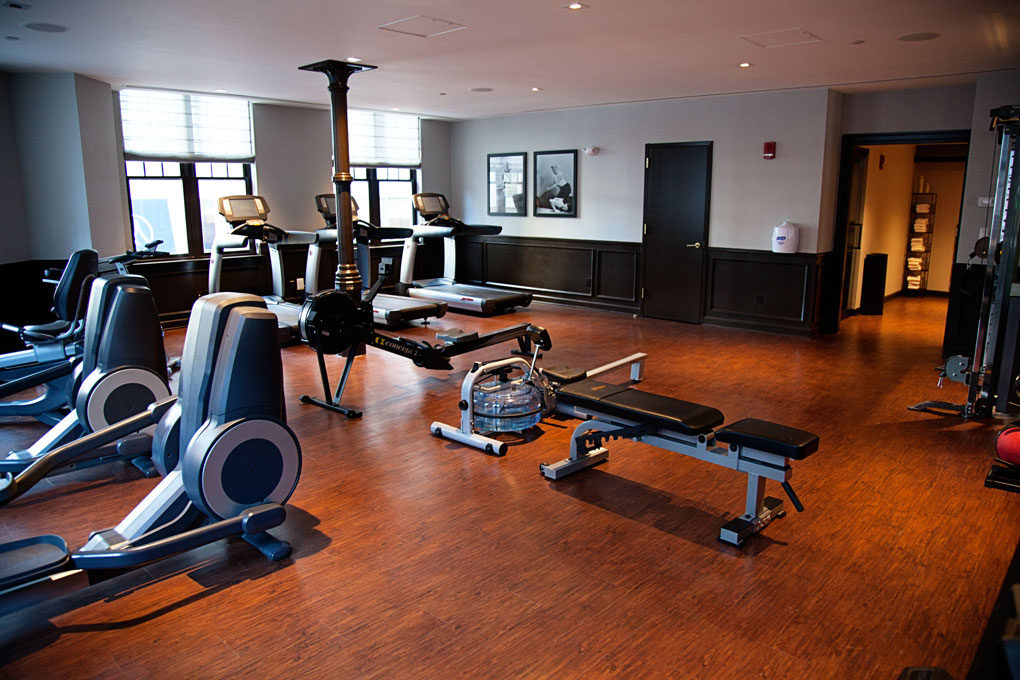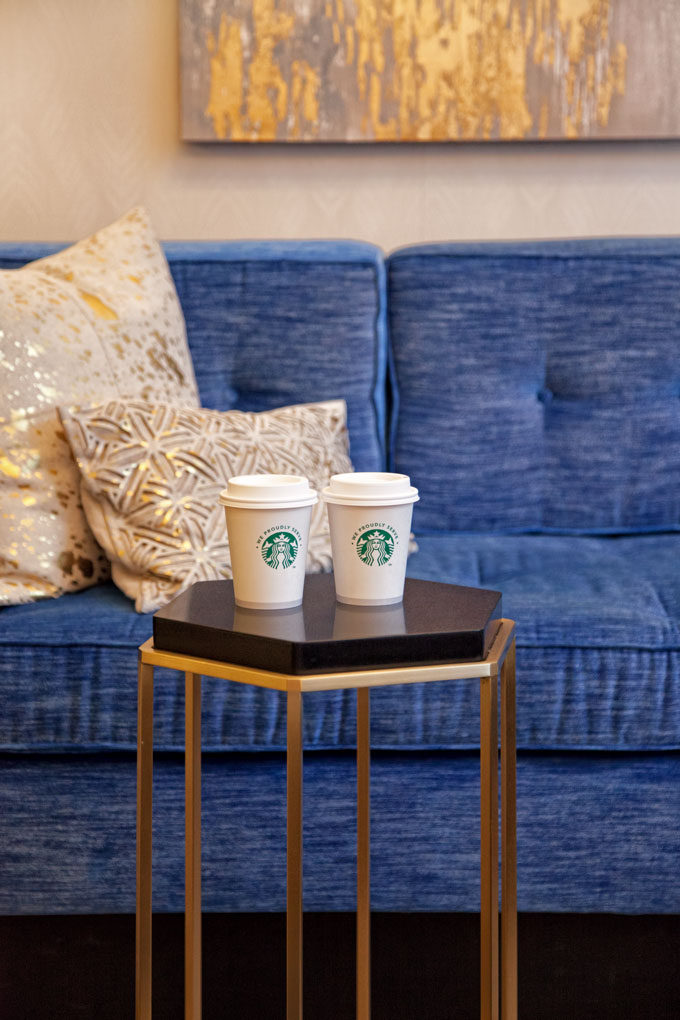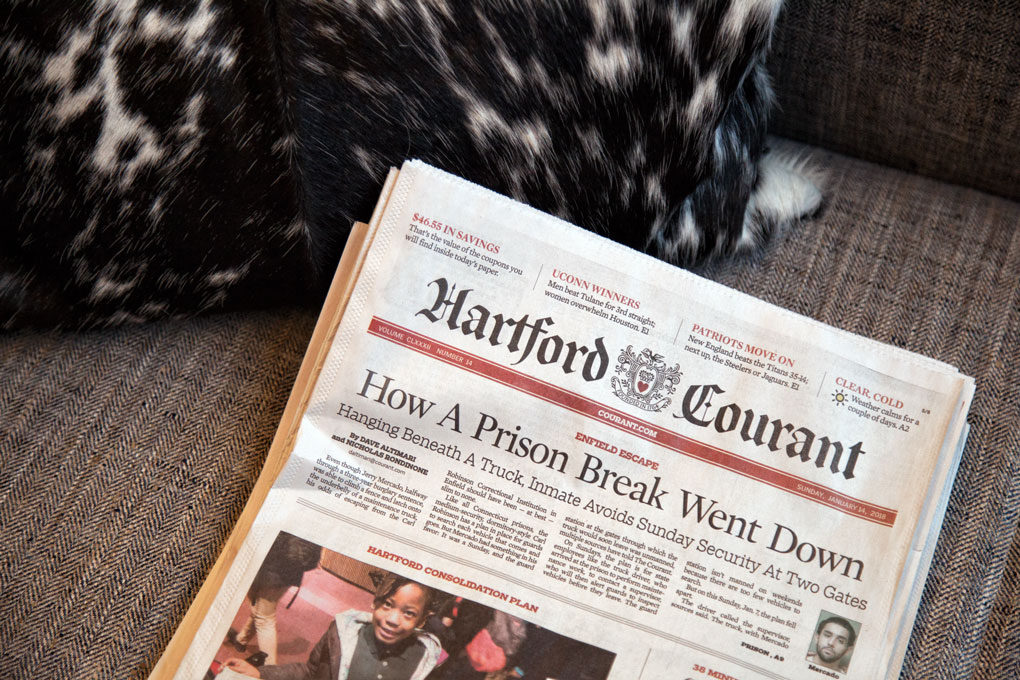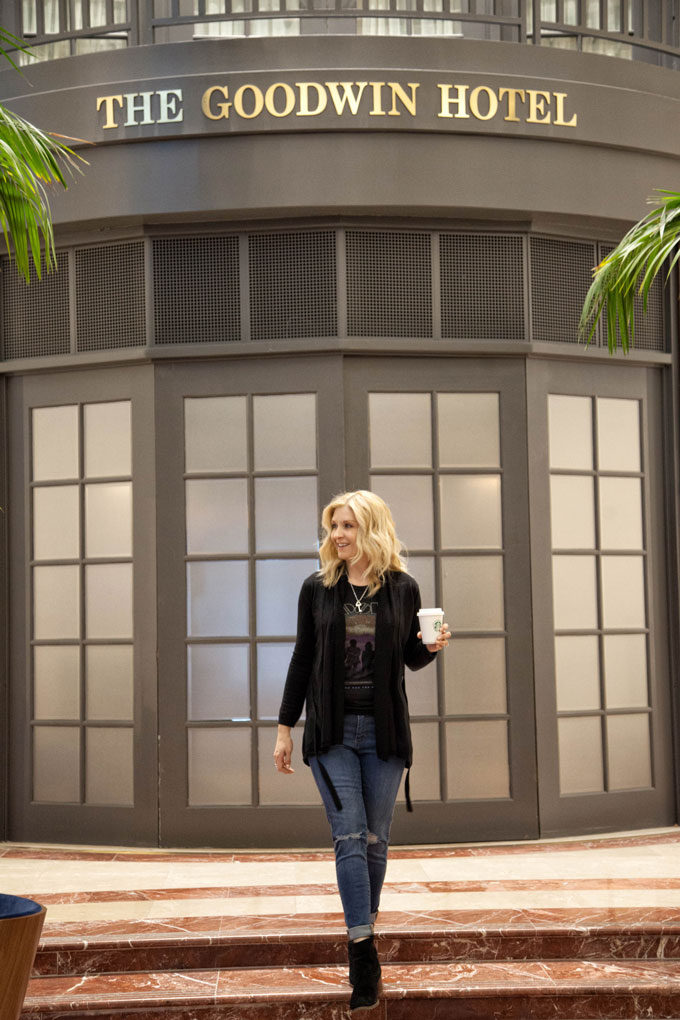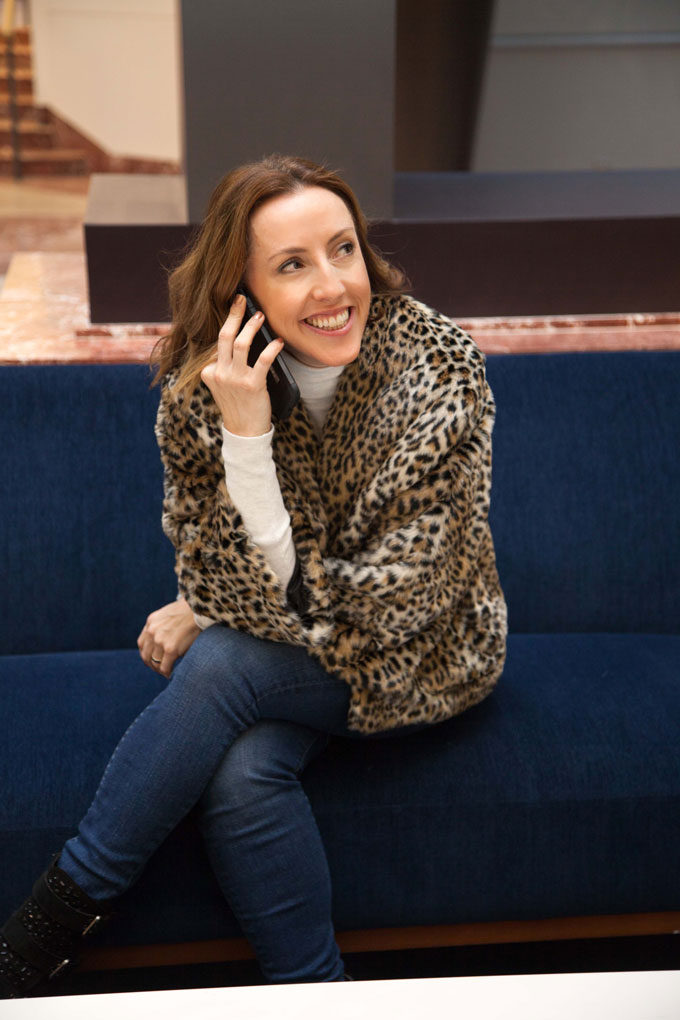 And because we're 12.
Lora's fave bit: The room. Everything we could ever need. Luxurious.
Bev's fave bit: The proximity to everything, especially the fine wine store 😉
---
1 Haynes Street, Hartford, CT 06103
860-246-1881
Pics: Lora Karam/ Words: Bev Canepari