Since I was in Scotland when Lora reported on Leanne Marshall's SS16 NY Fashion Week show (and I was so jealous), Lora made sure to get us on the invite list for this season's FW16 show. She knew how much I would love it – and she was right!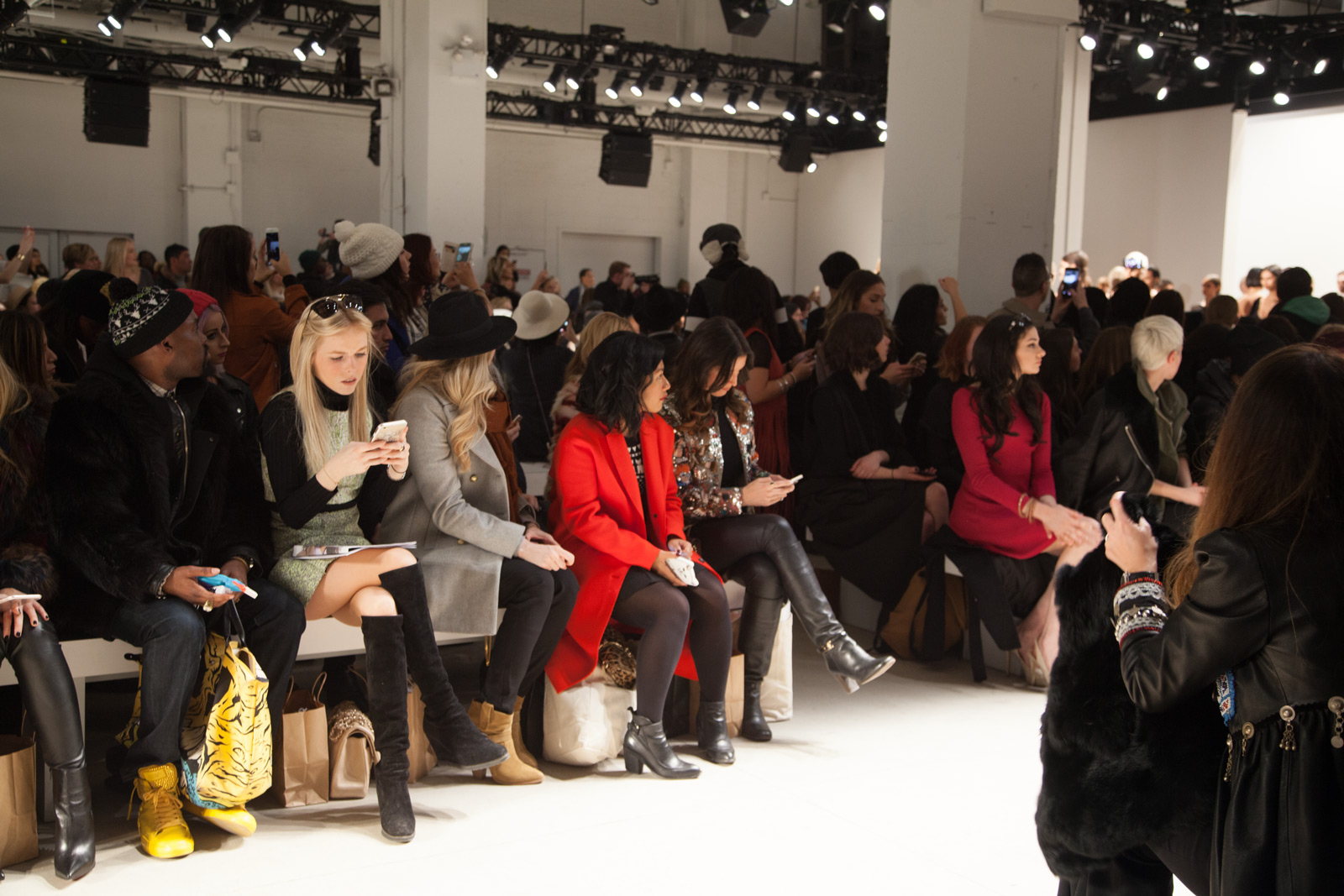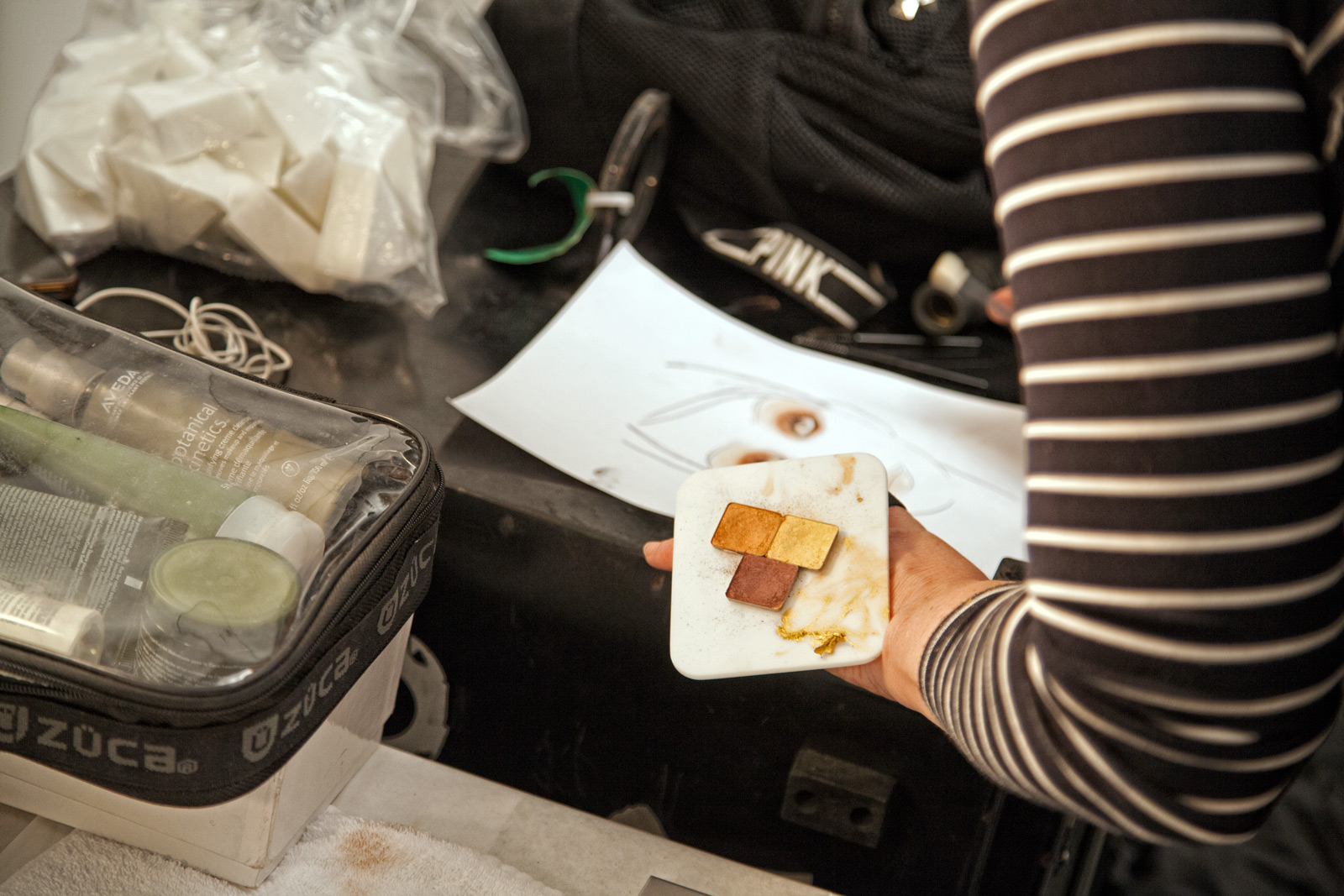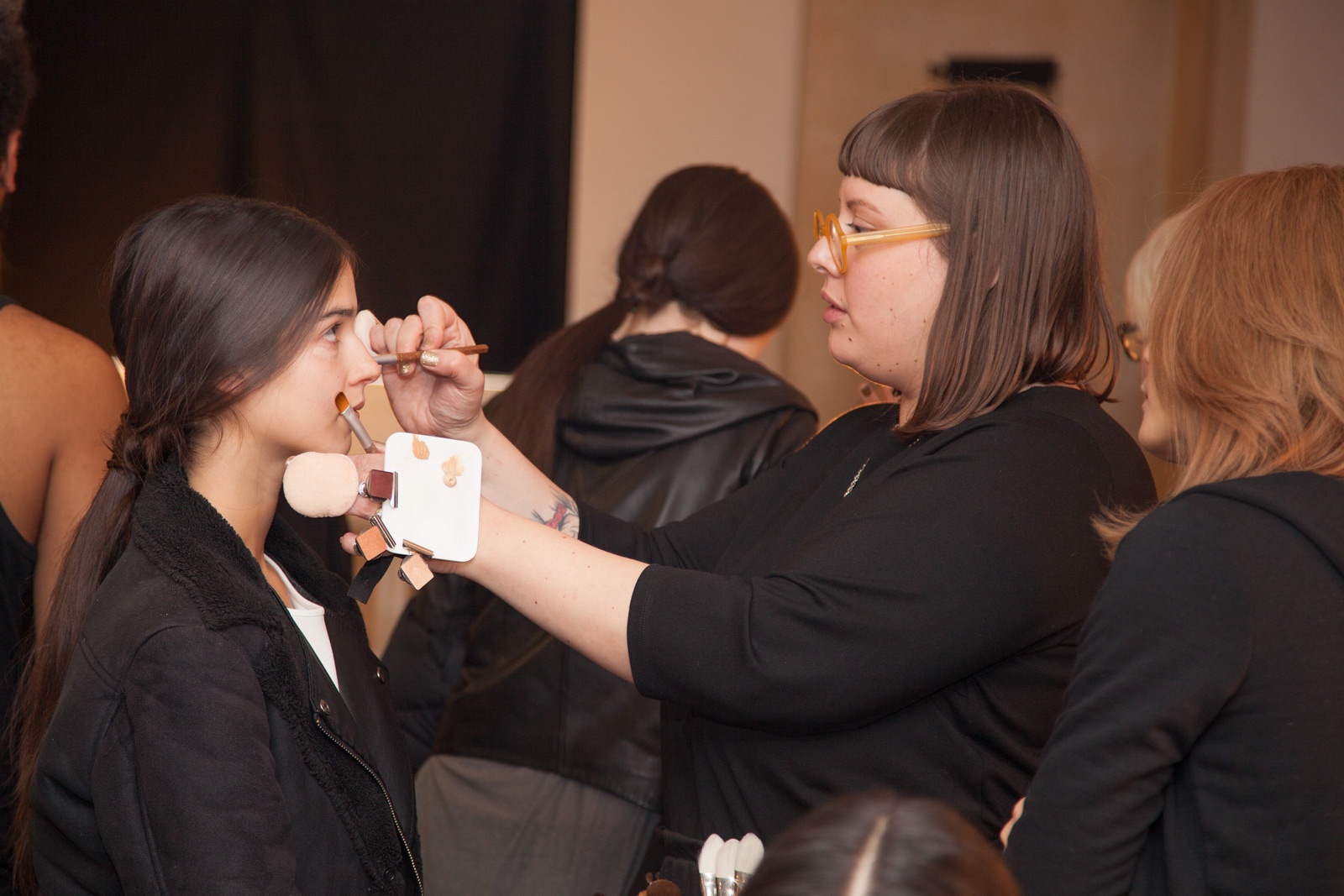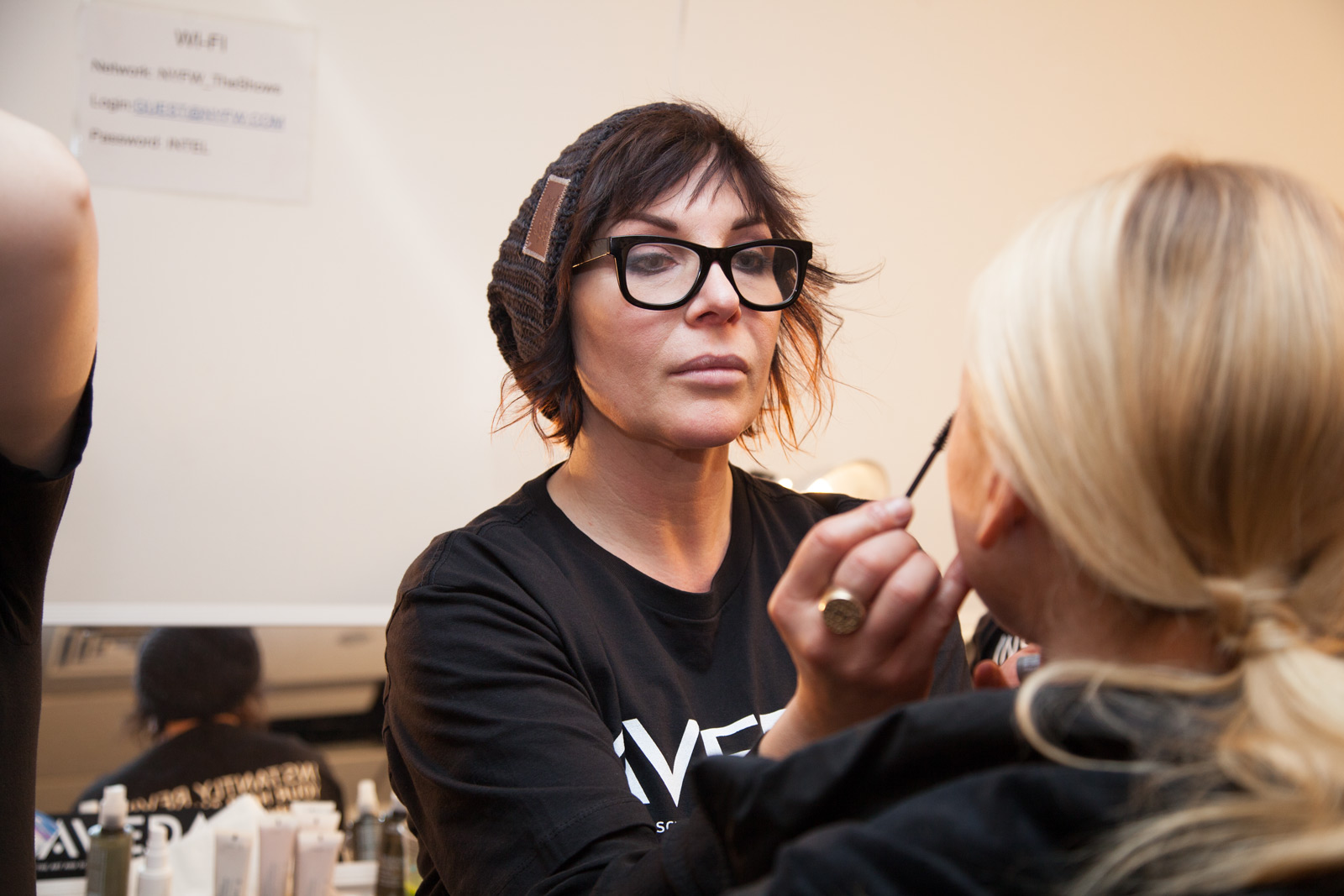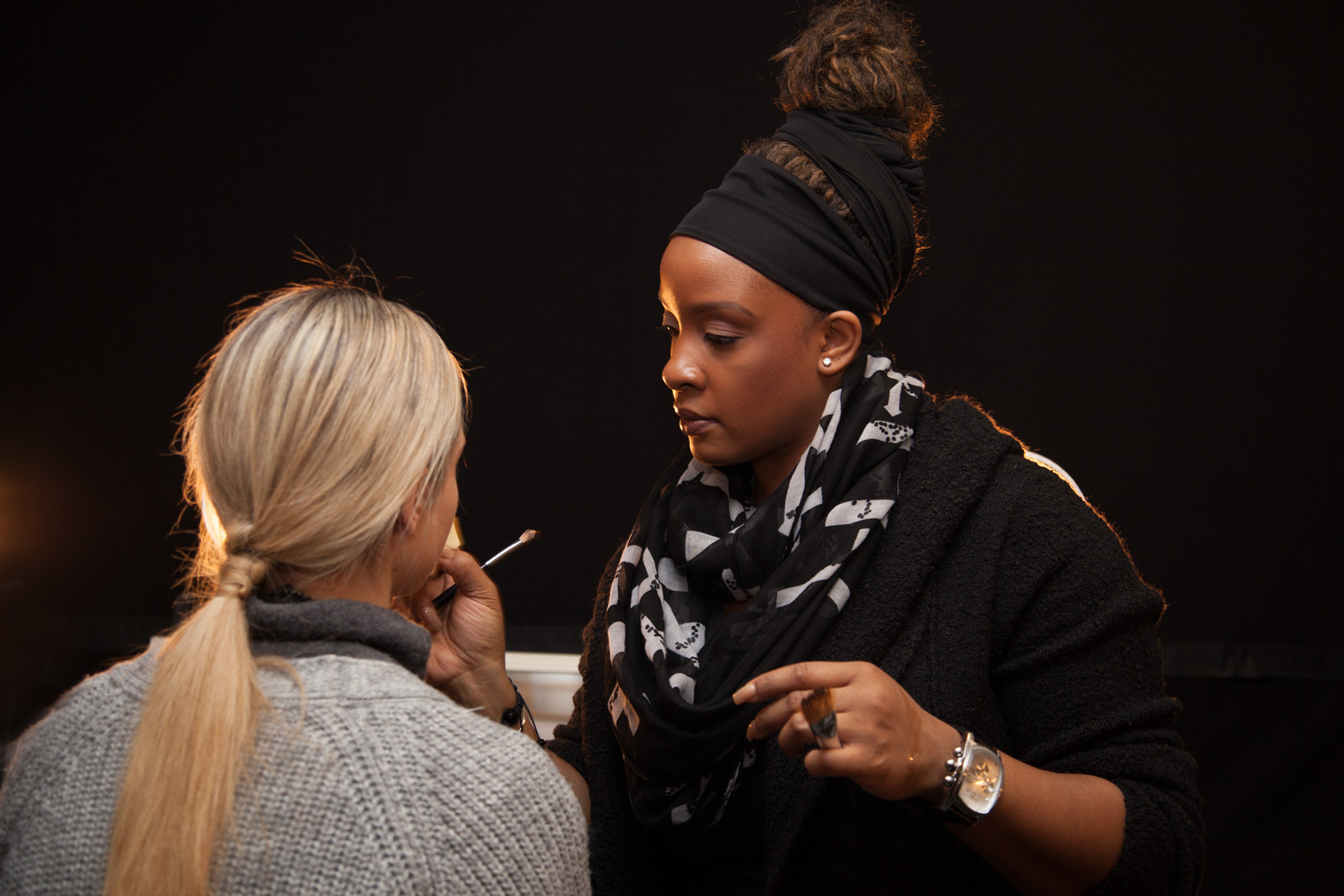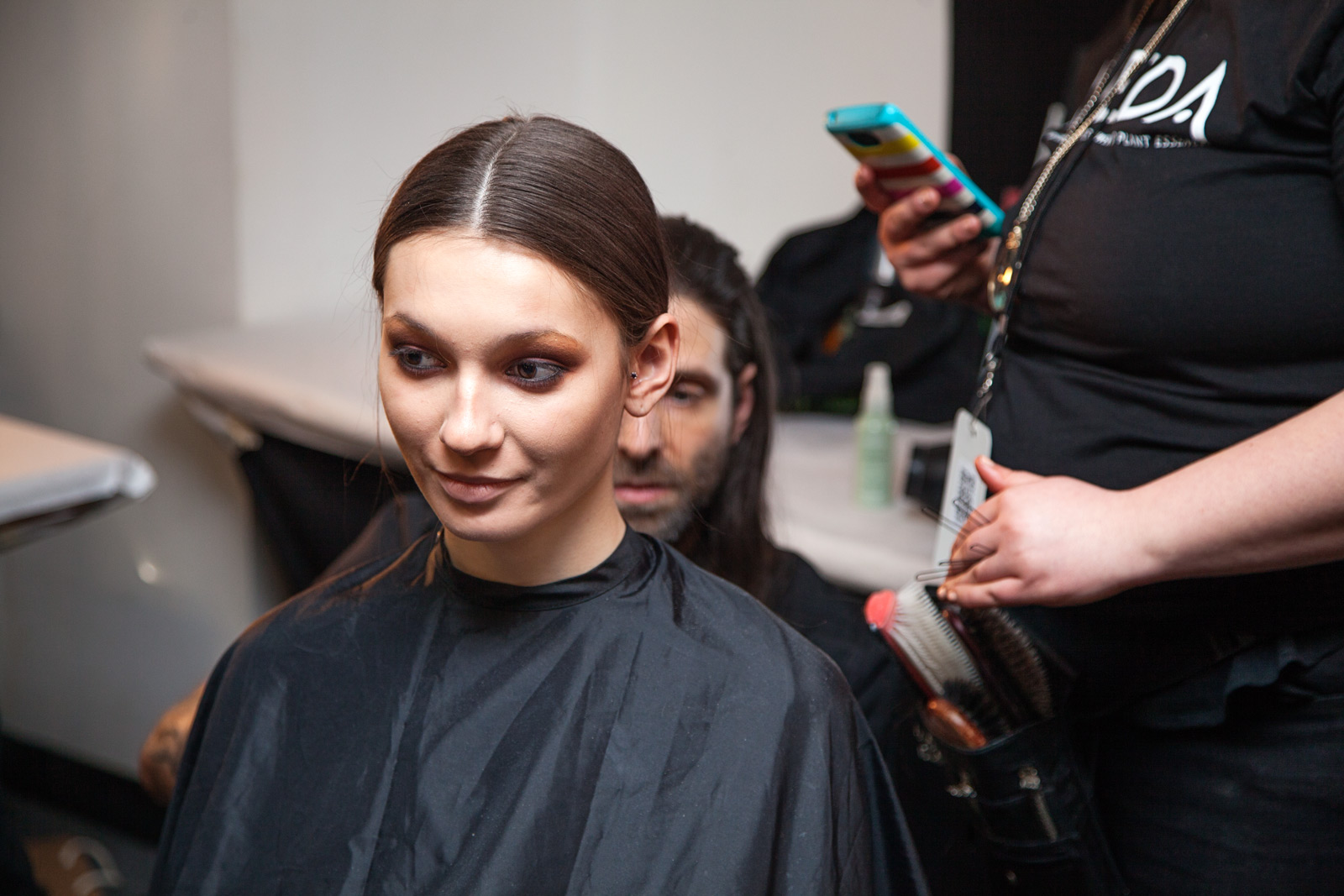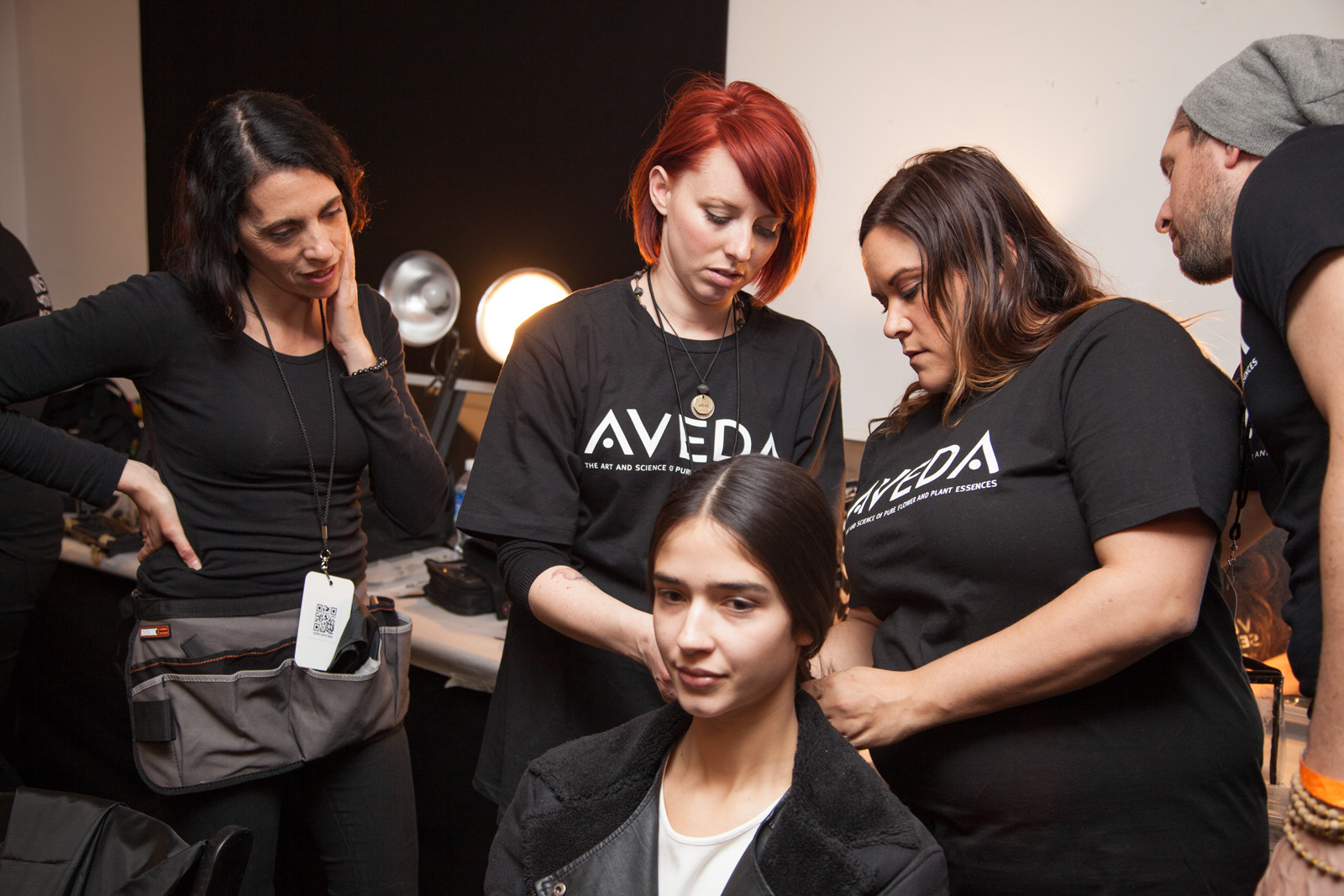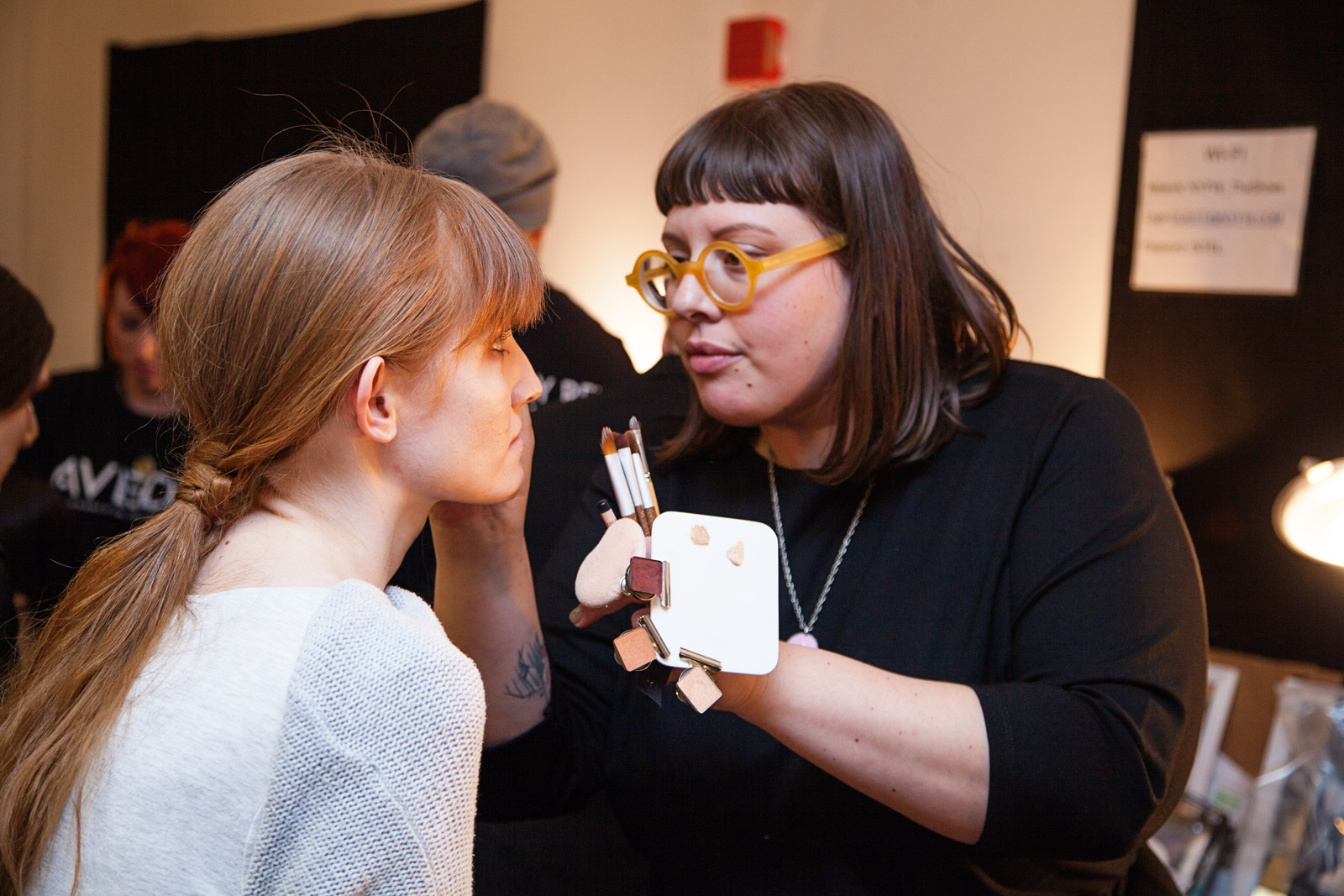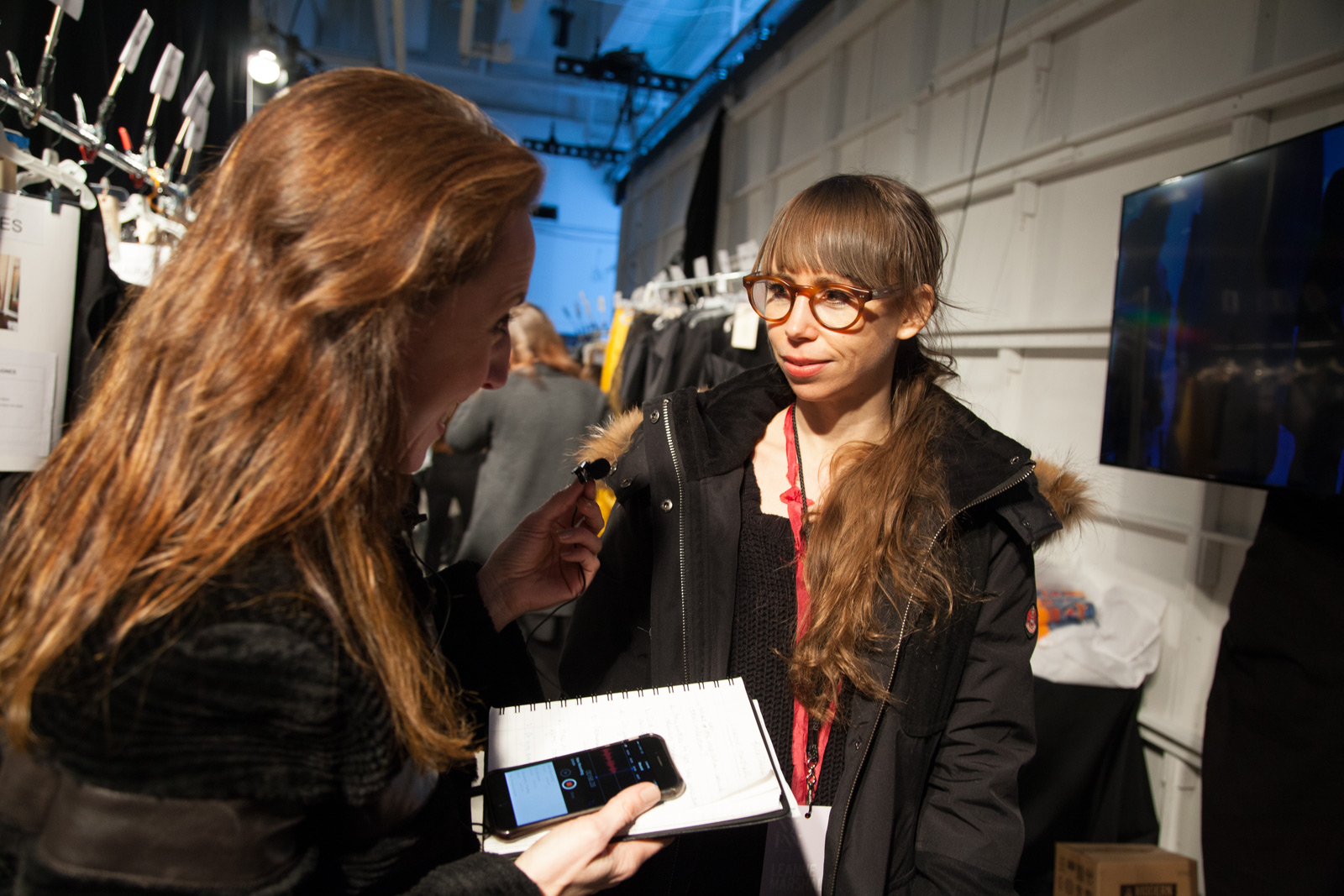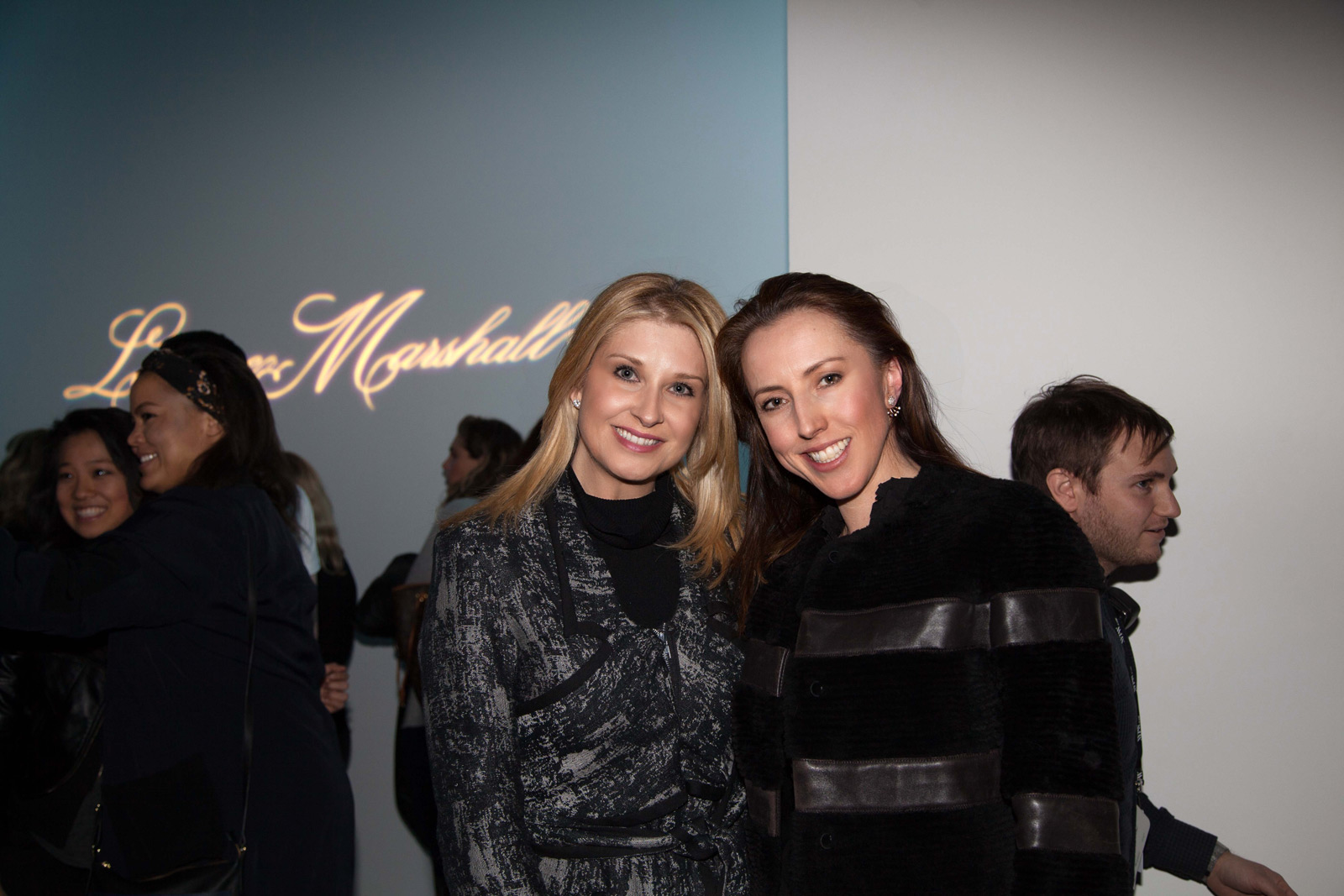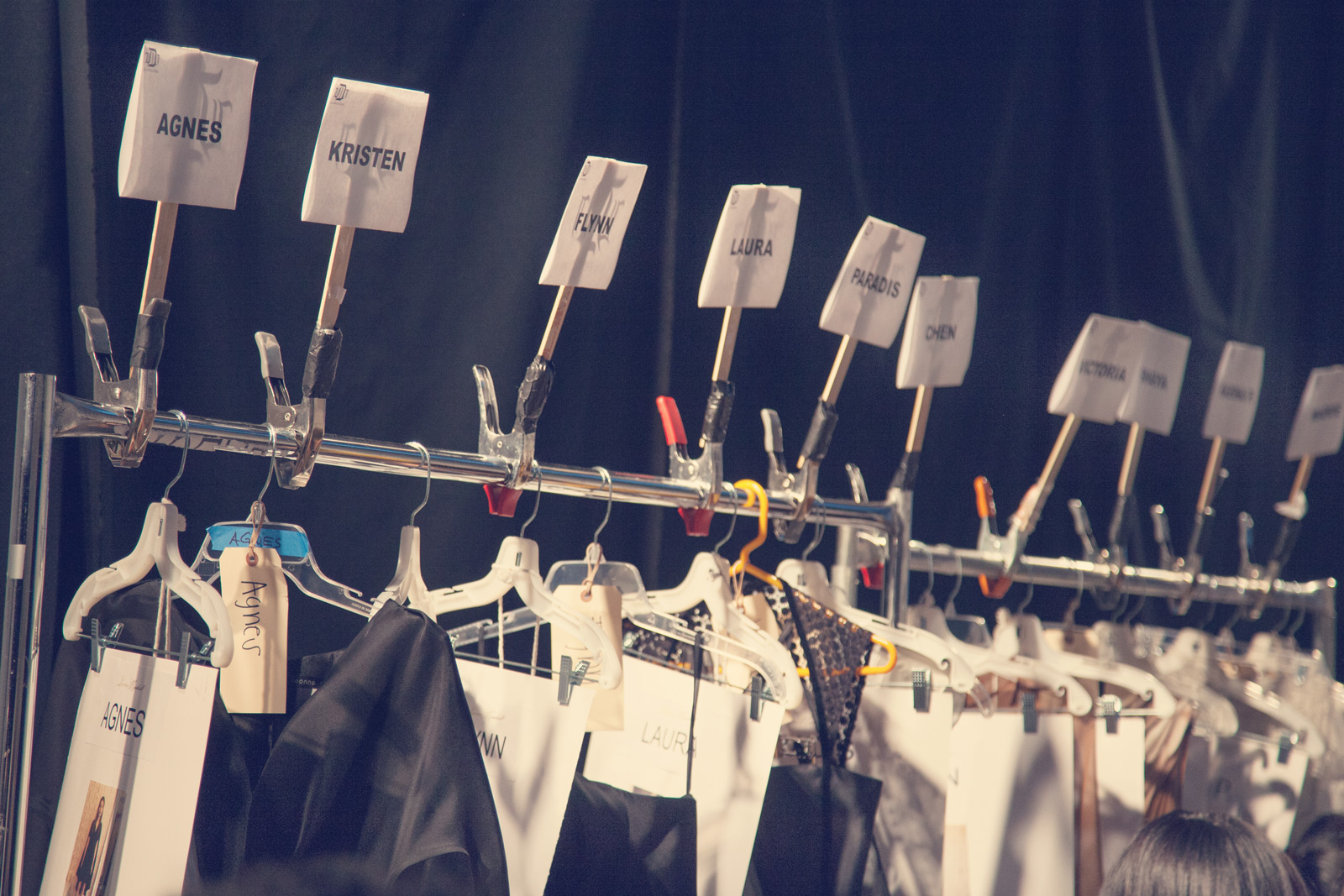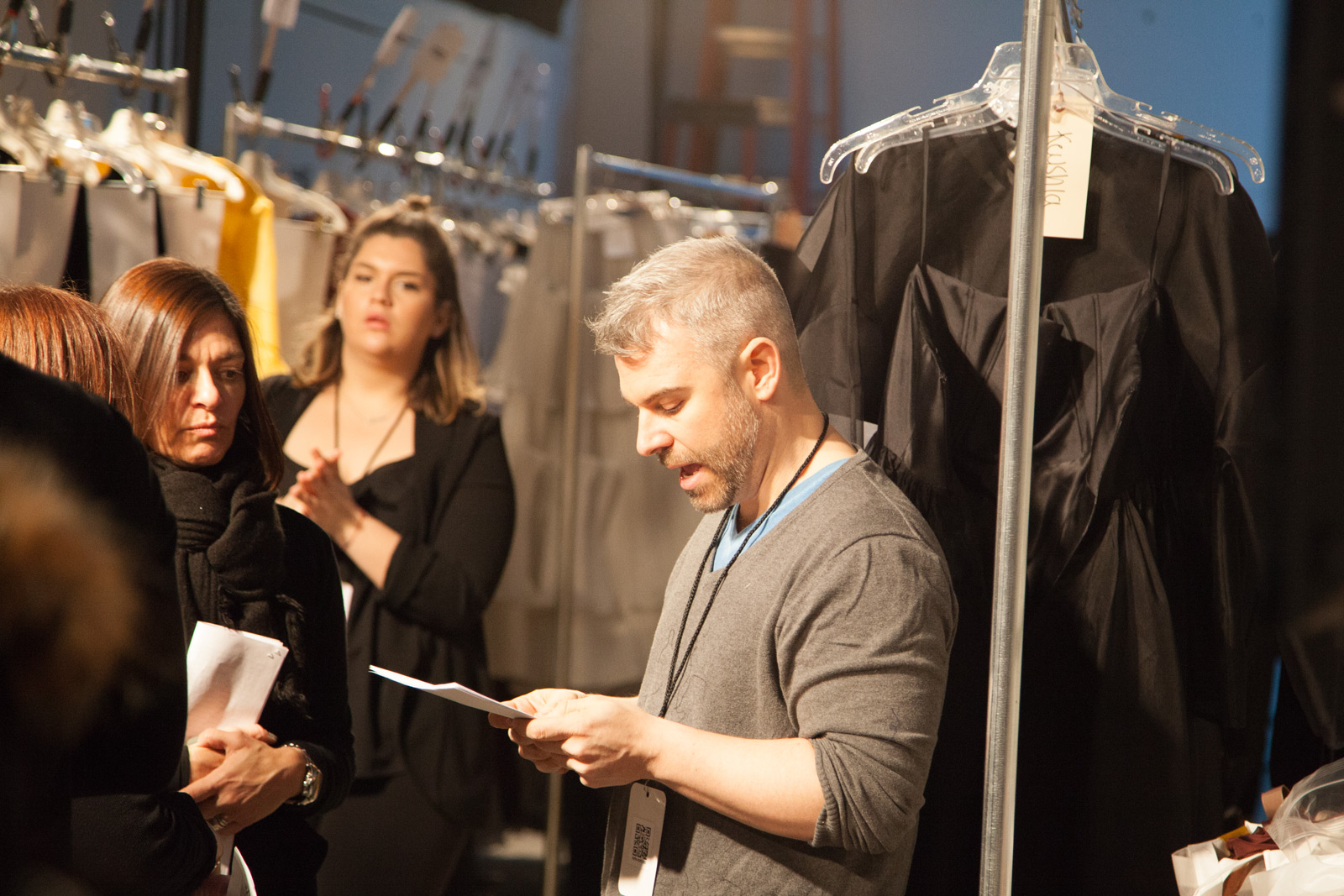 It was my turn to experience the crazy hustle and bustle of what goes on backstage at one of these things. As an avid Project Runway viewer (Leanne won season 5), this was really exciting. Arriving at The Gallery, Skylight Clarkson Square, we're whisked backstage by the PR girls. Lora plugs me into a microphone, and it's time to catch 5 minutes with Leanne before the big show.
Interview complete (keep scrolling), Lora gets some behind-the-scenes shots of hair and makeup being done by Aveda. In two large rooms, people are everywhere, models galore – and enough make-up and hairspray to sink a small ship. Mini interviews are going on left and right, and volunteers are dashing around. It's organized chaos, abuzz with excited energy.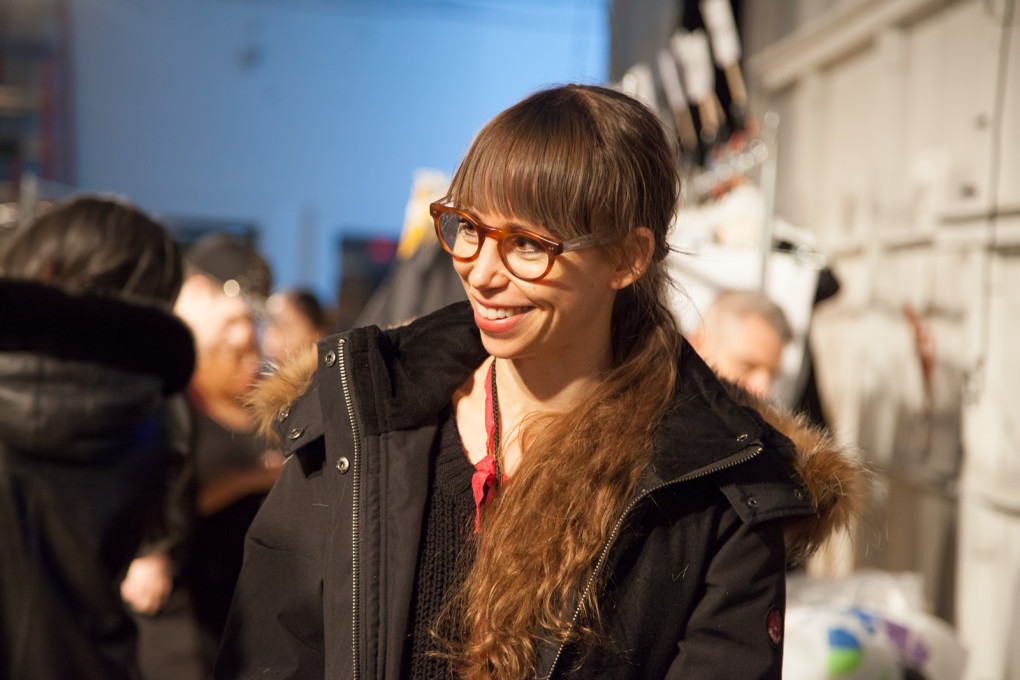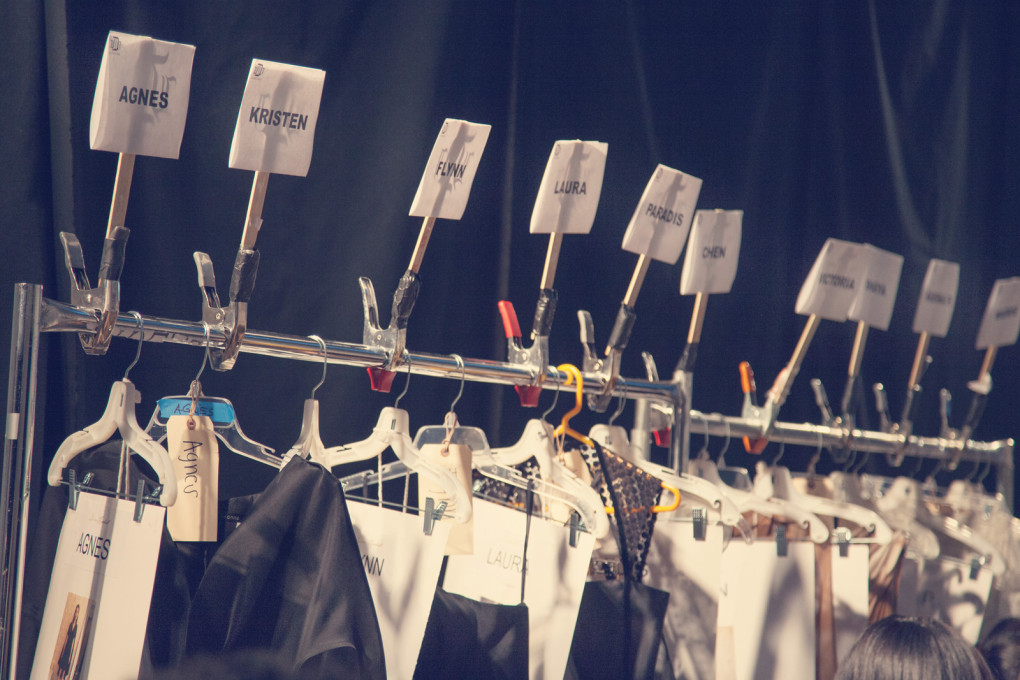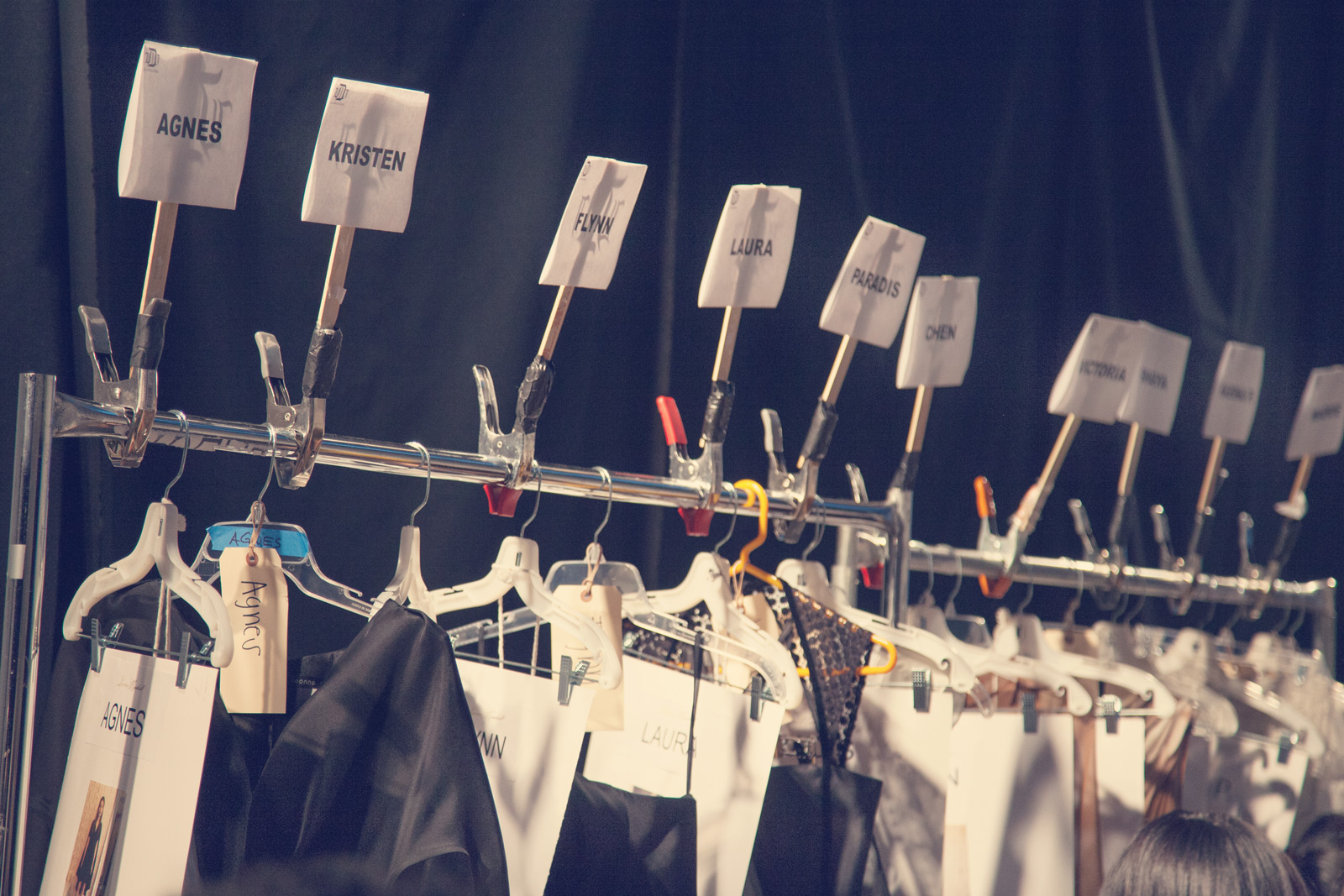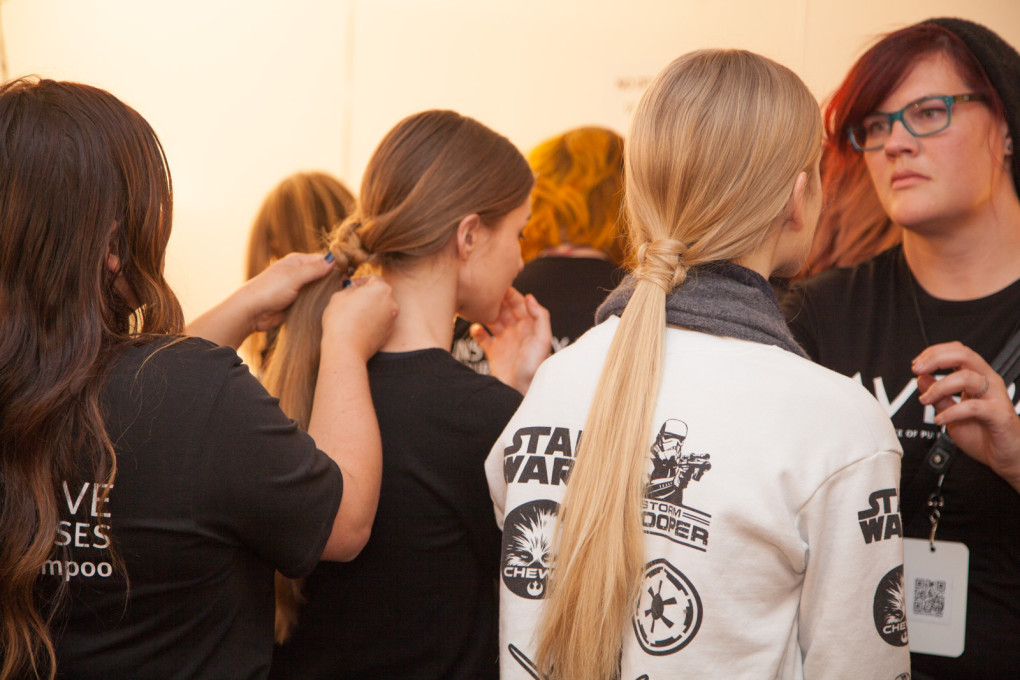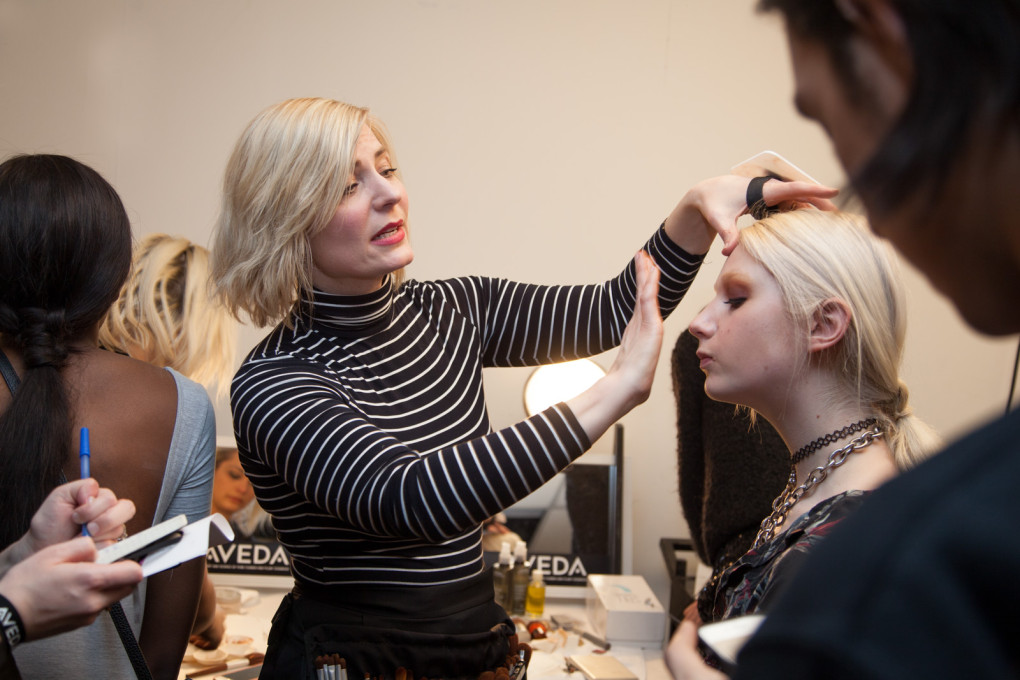 We continue on to take our seats for the show, via the Papyrus lounge – where we're gifted cute purses filled with fancy Papyrus gift cards. You know, the type you splurge on, for people you really like! We bump into Zanna Roberts Rassi and I tell her she smells like roses and OMG, we're actually talking to Zanna. I told you, big Project Runway geek!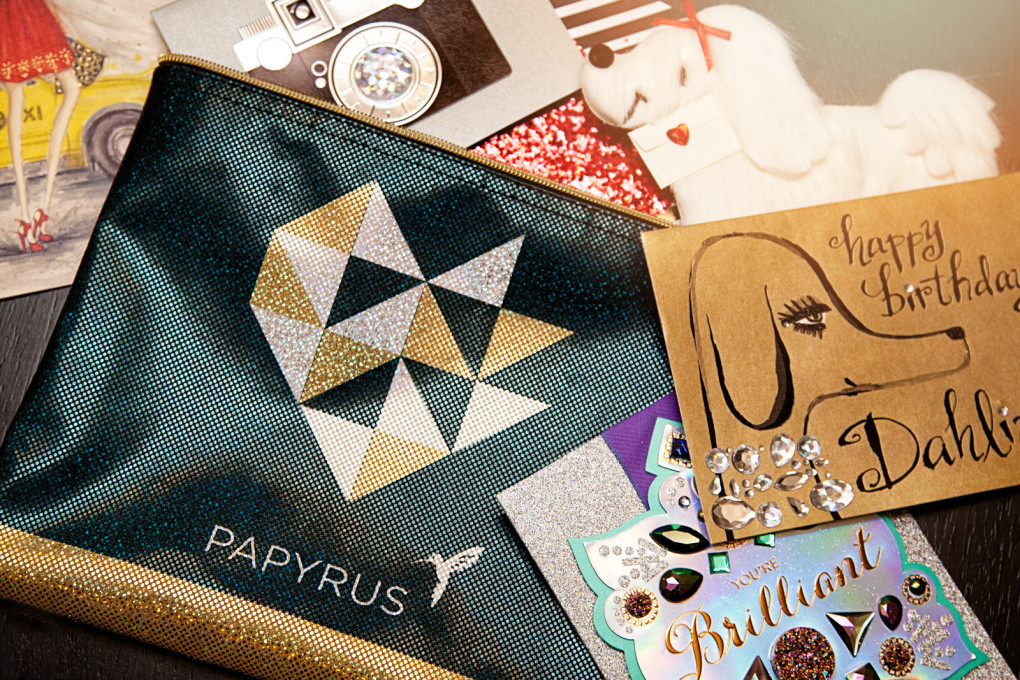 Then it's time for the show! Here are a few of our favorites…(more up top)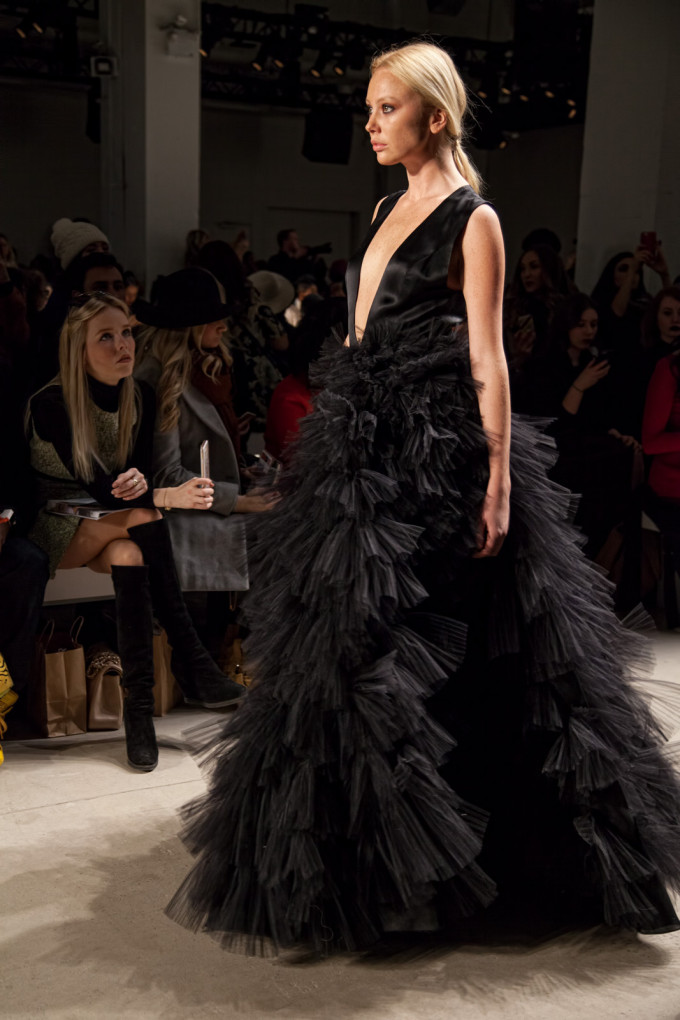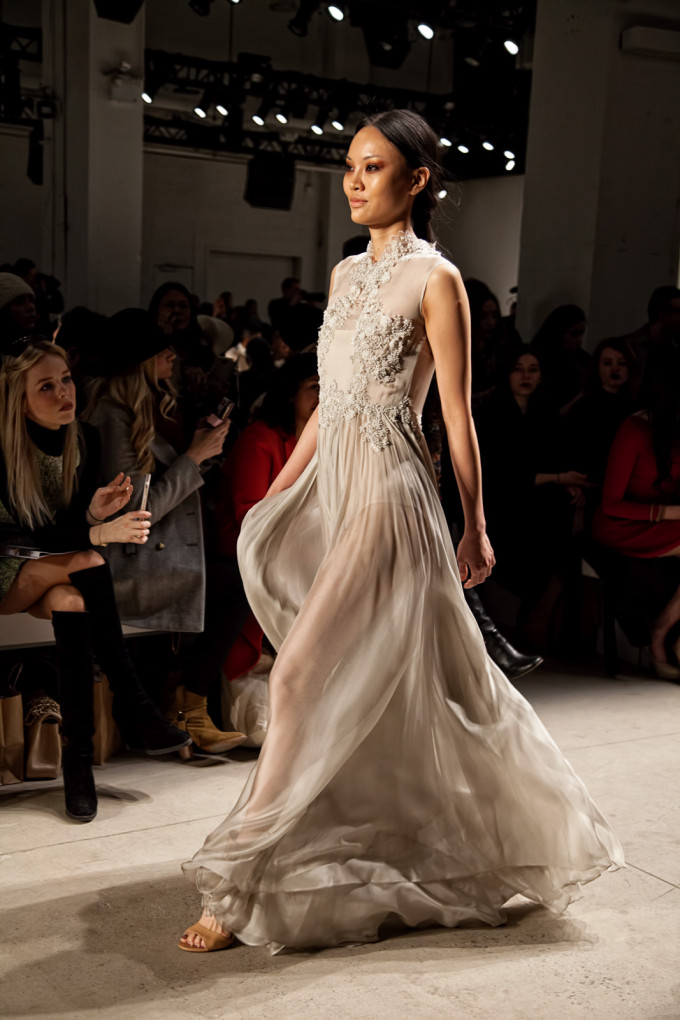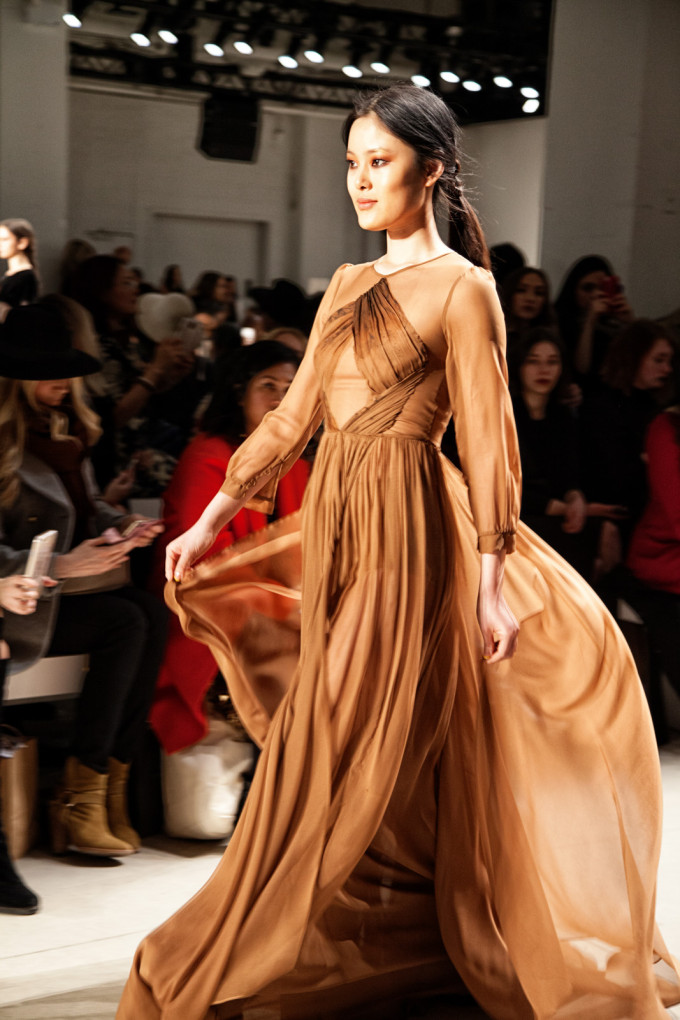 And on to our interview with the lady of the hour, Leanne Marshall…
What's the inspiration behind today's collection?
There's a clear inspiration, but I really want to see what people see in it, so it's kind of a contest. The hint is that it's very, very, much a part of my life.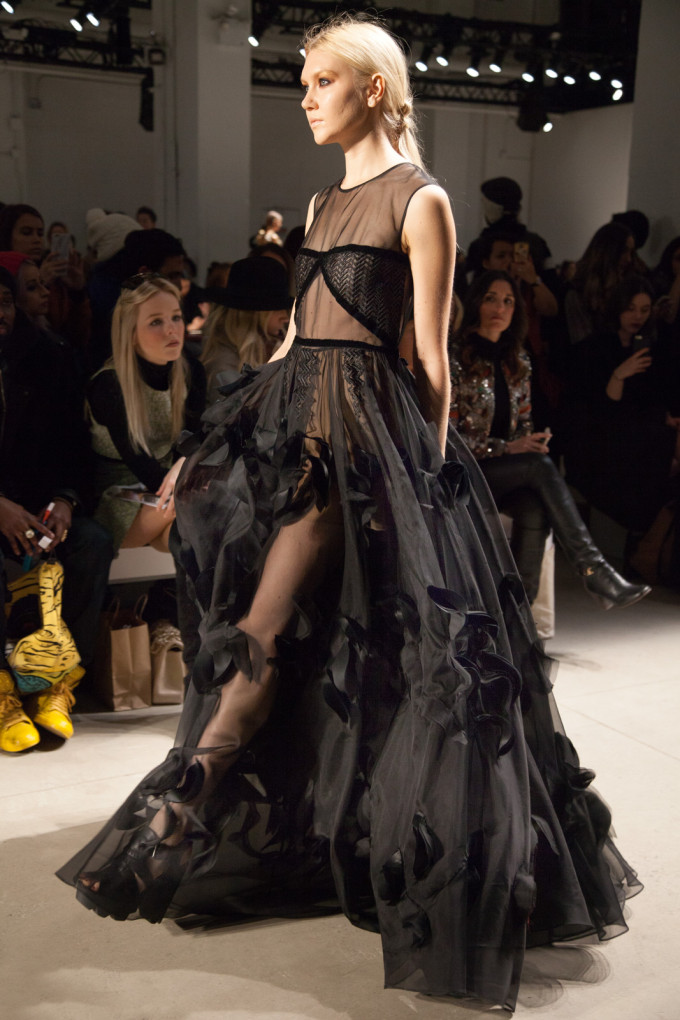 Were there any hurdles to getting this collection ready?
This one, I think, went a lot more smoothly than all the other ones. We're always working right up until the last minute, but I have a great team and a lot of really amazing volunteers. We've been hand sewing for weeks and weeks, all these couture embellishments on gowns.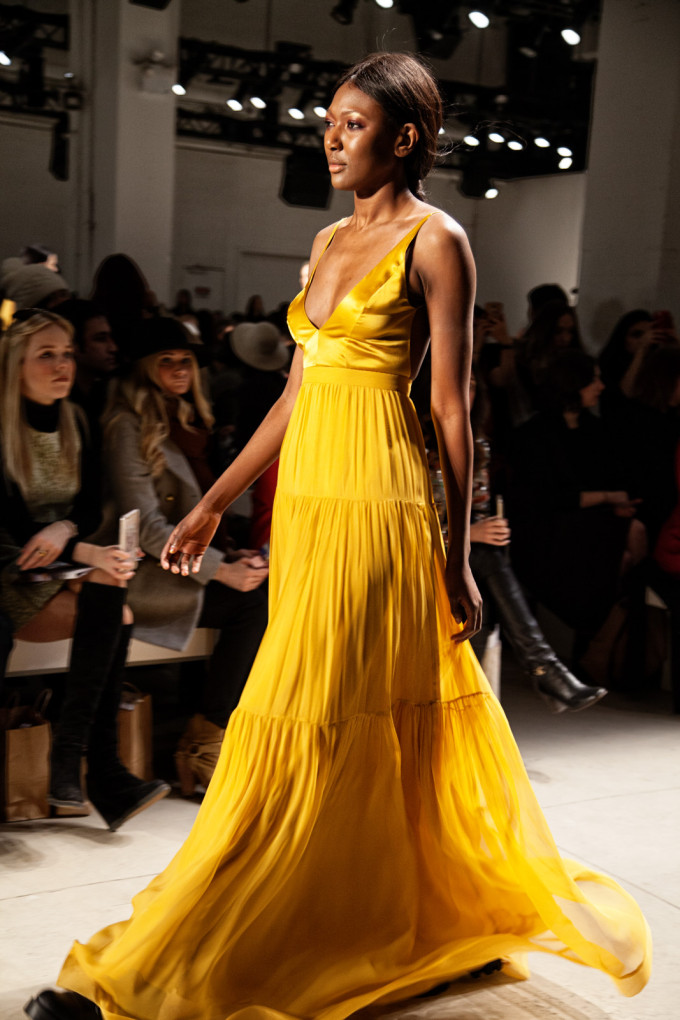 How do you like to unwind after this is all over?
Oh, I'm going to drink a lot. [we all laugh]
What's your drink of choice?
Either some Champagne or red wine. It's too cold for margaritas, that would normally be the drink of choice, but the thought of having a margarita when it's zero outside, I can't do it.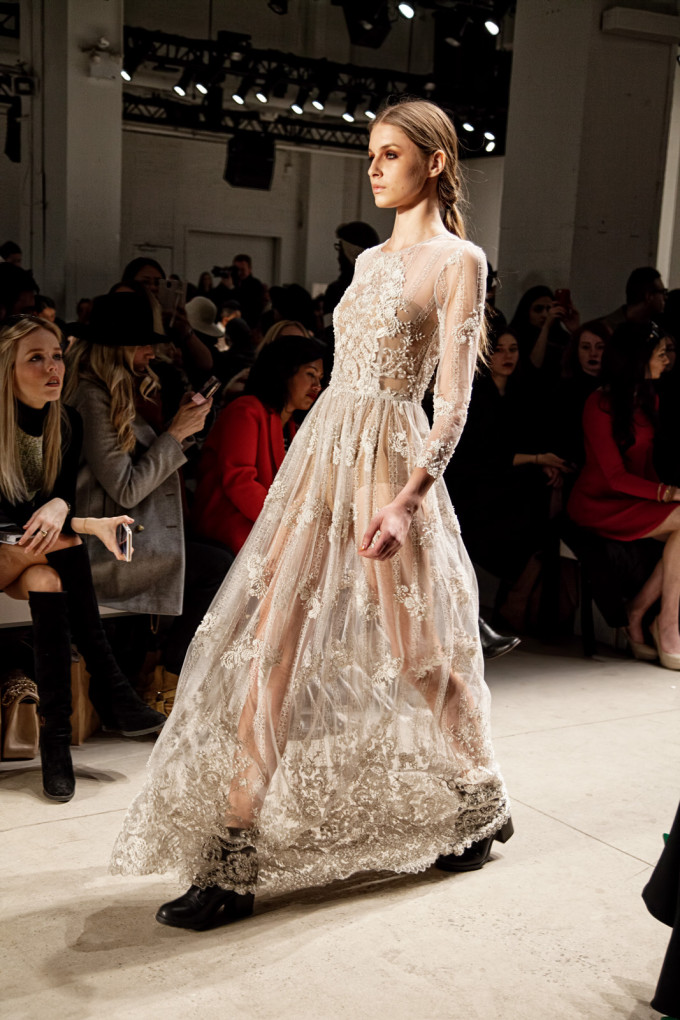 Do you ever get up to Connecticut?
Not often…occasionally the train passes through, and it's beautiful…
Do you watch Project Runway Junior?
I haven't watched Junior…I have been watching the other seasons, All Stars, but yeah, I have watched a couple of episodes of the Junior one…and it's impressive.
Who in the fashion industry inspires you?
DVF. I mean look what she's done. She's amazing, a real inspiration. I've had the privilege of meeting her and having lunch with her. She's incredible.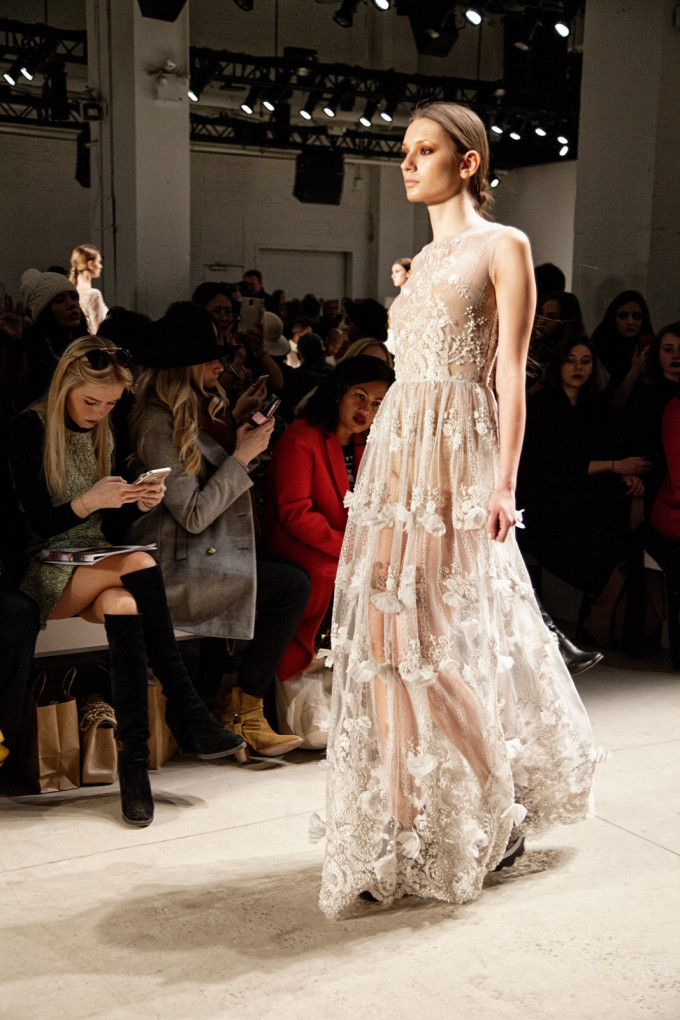 ---
Words: Beverley Canepari, photos by Lora Karam.