We first heard of Leanne Marshall in 2008 when she took the season 5 win on Project Runway. Since then, she has taken the fashion industry by storm with romantic, whimsical, and earthy collections. Unlocking Litchfield was invited backstage to meet Leanne for a little one on one at the Art Beam gallery in Manhattan at New York Fashion Week.
When we arrived, we walked through a dreamy mist created by a smoke machine into a dimly lit gallery that led us backstage. There was quite a flurry of activity, yet quiet in a way; a focused energy on the task at hand, to introduce Leanne's 2016 spring/summer collection.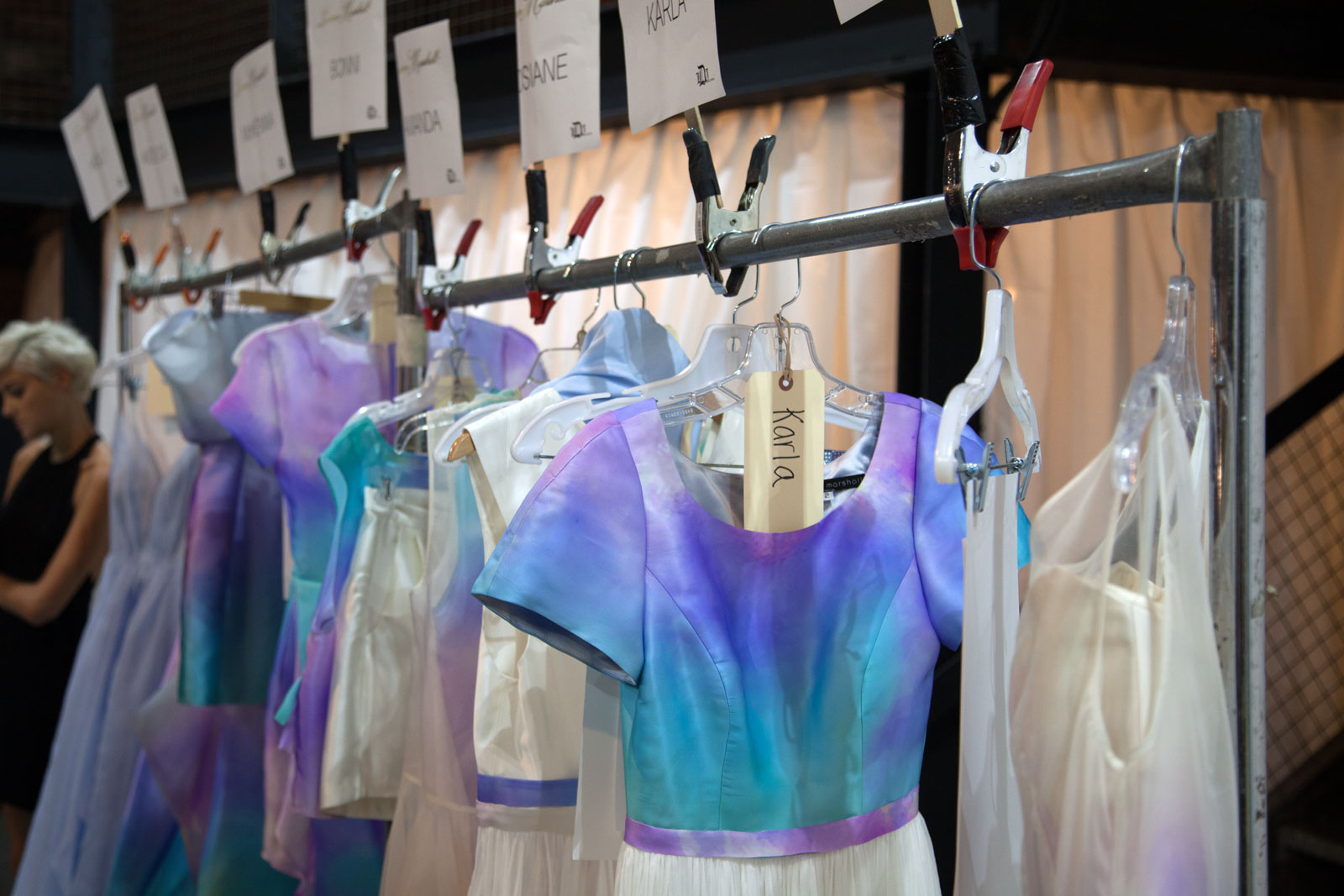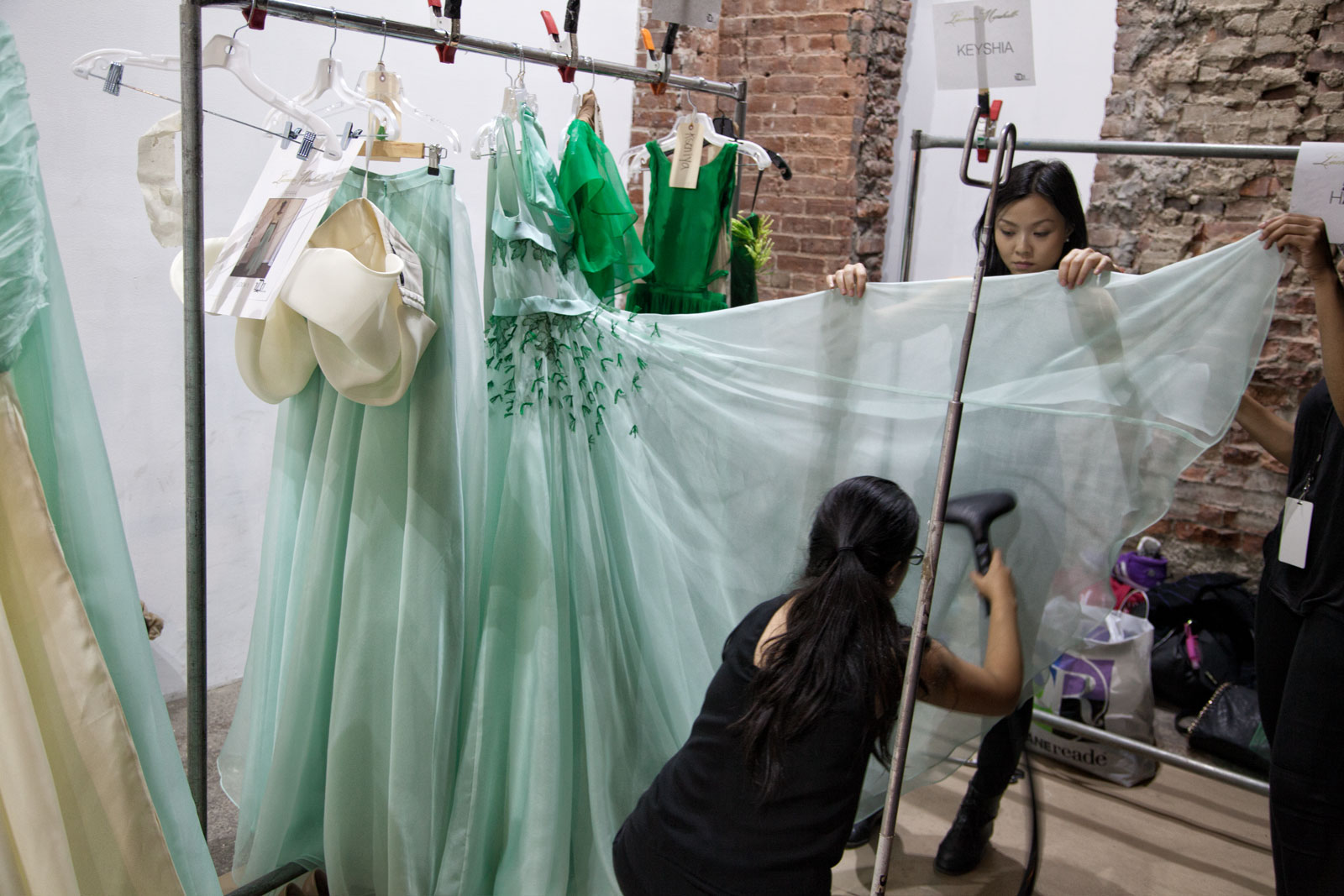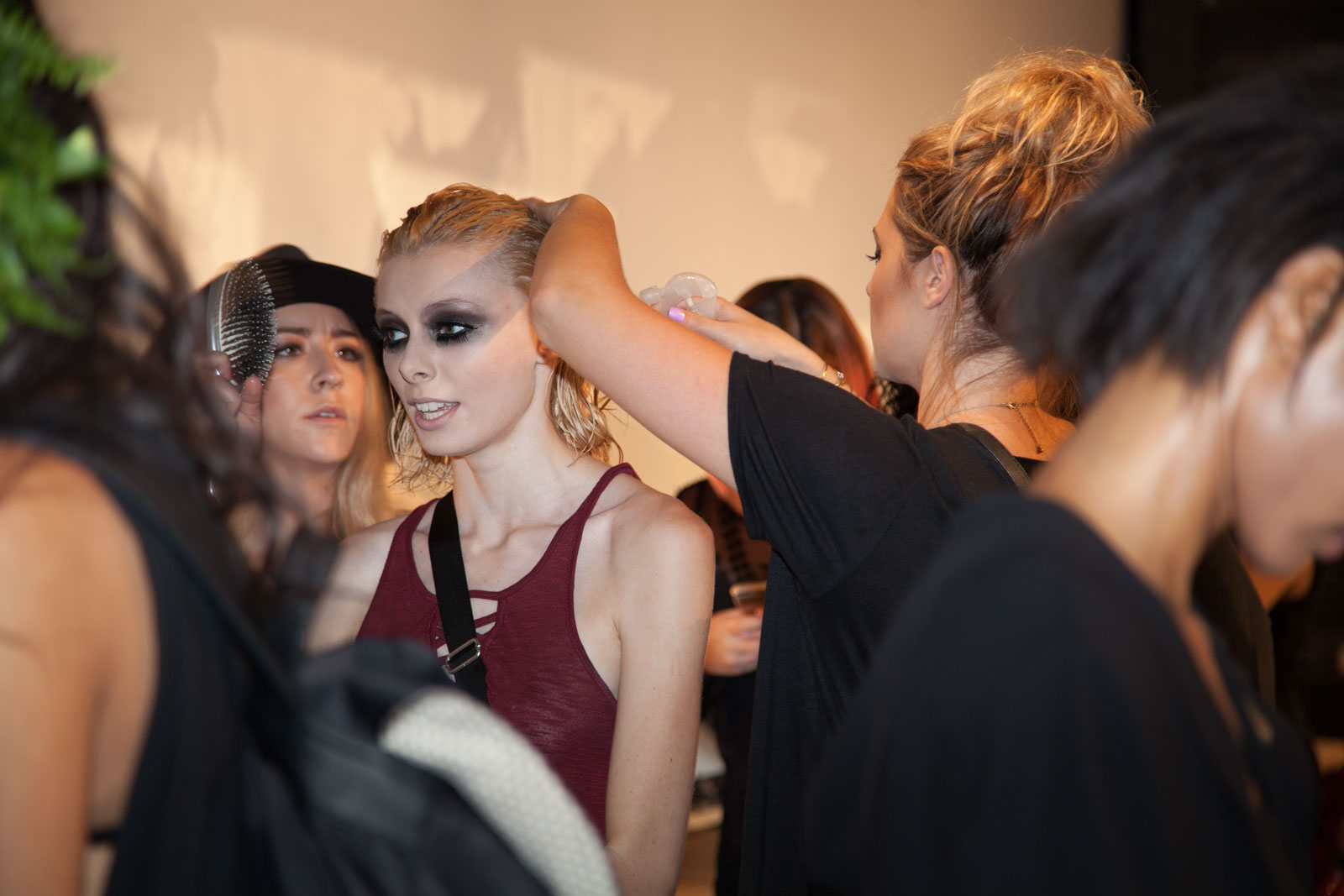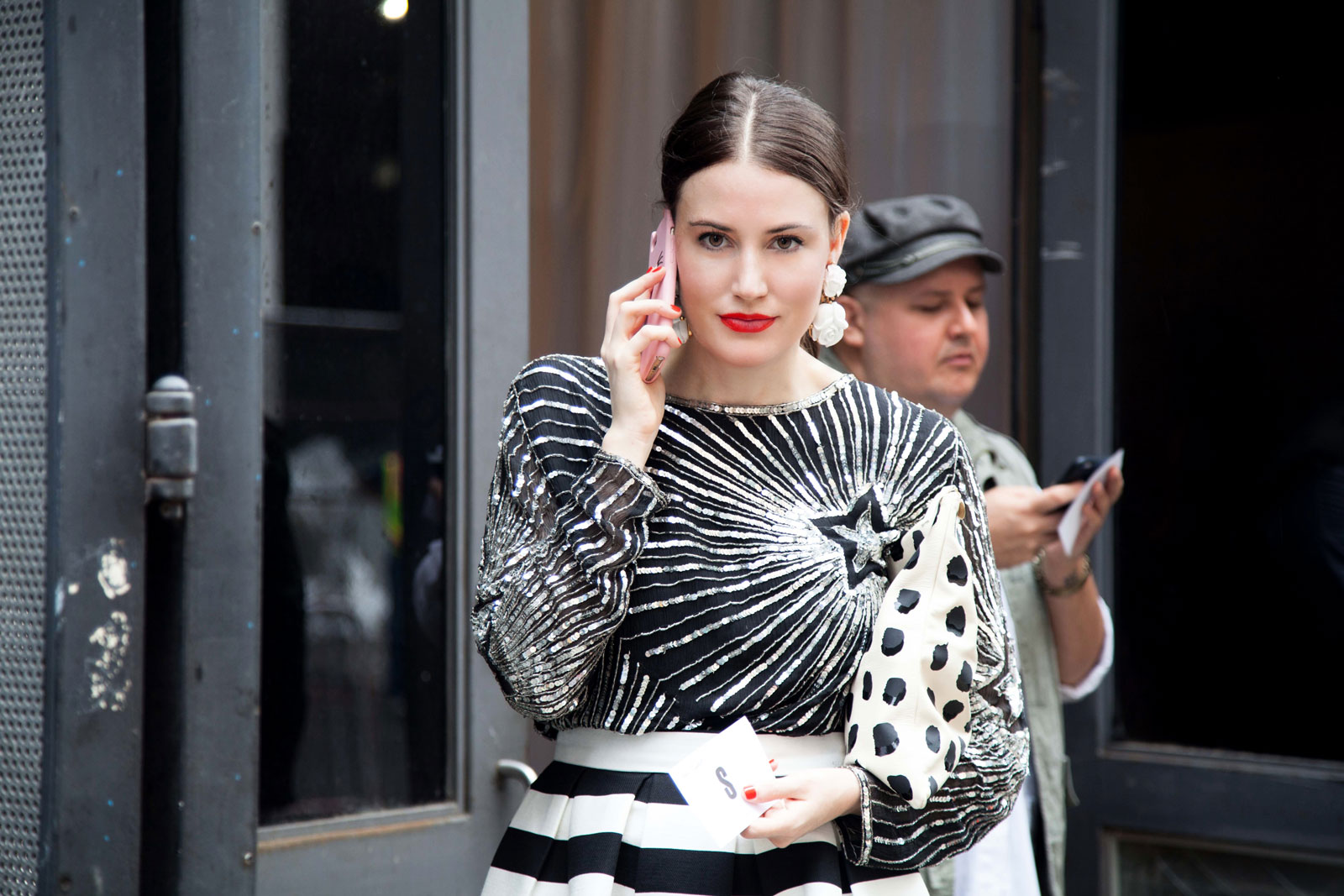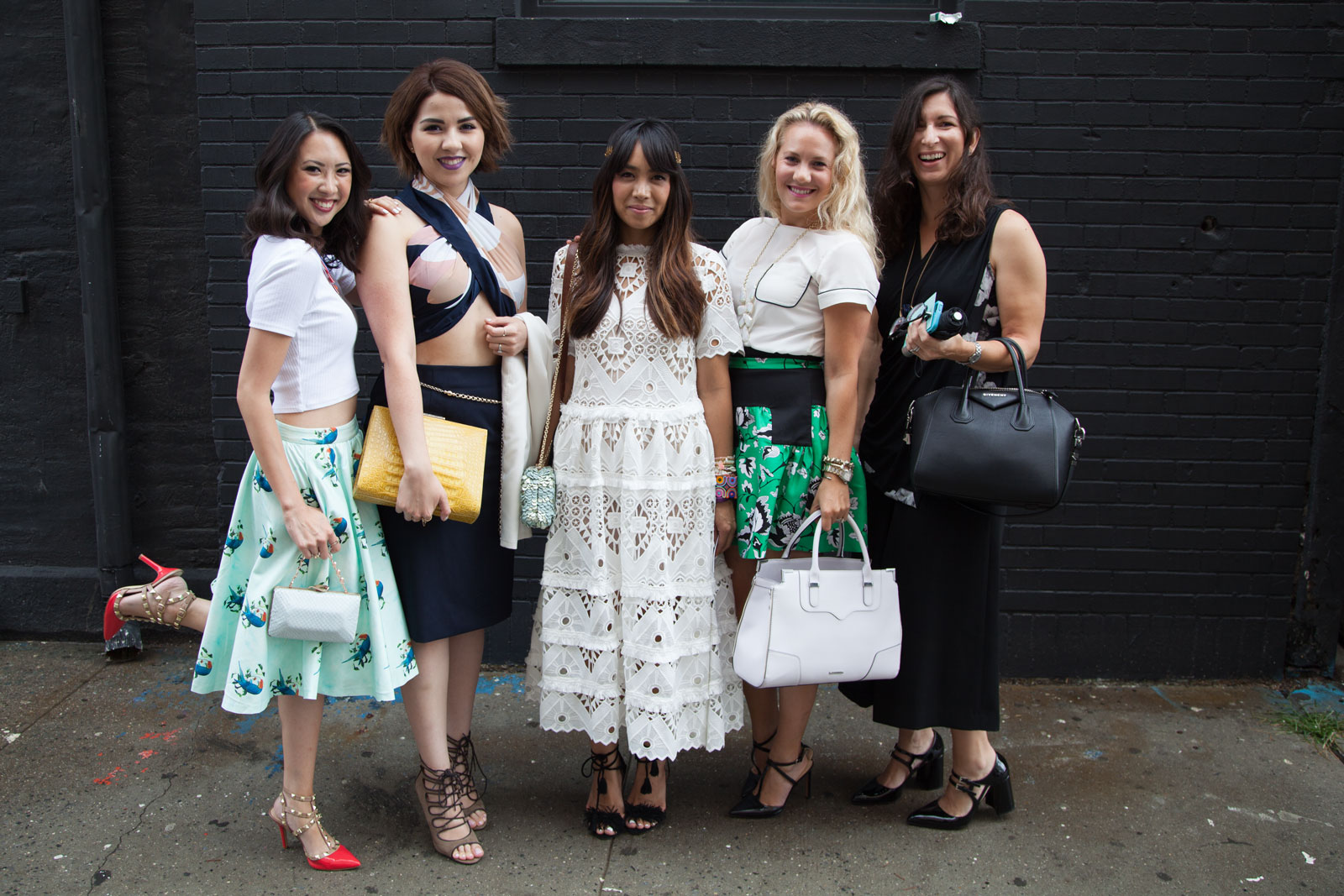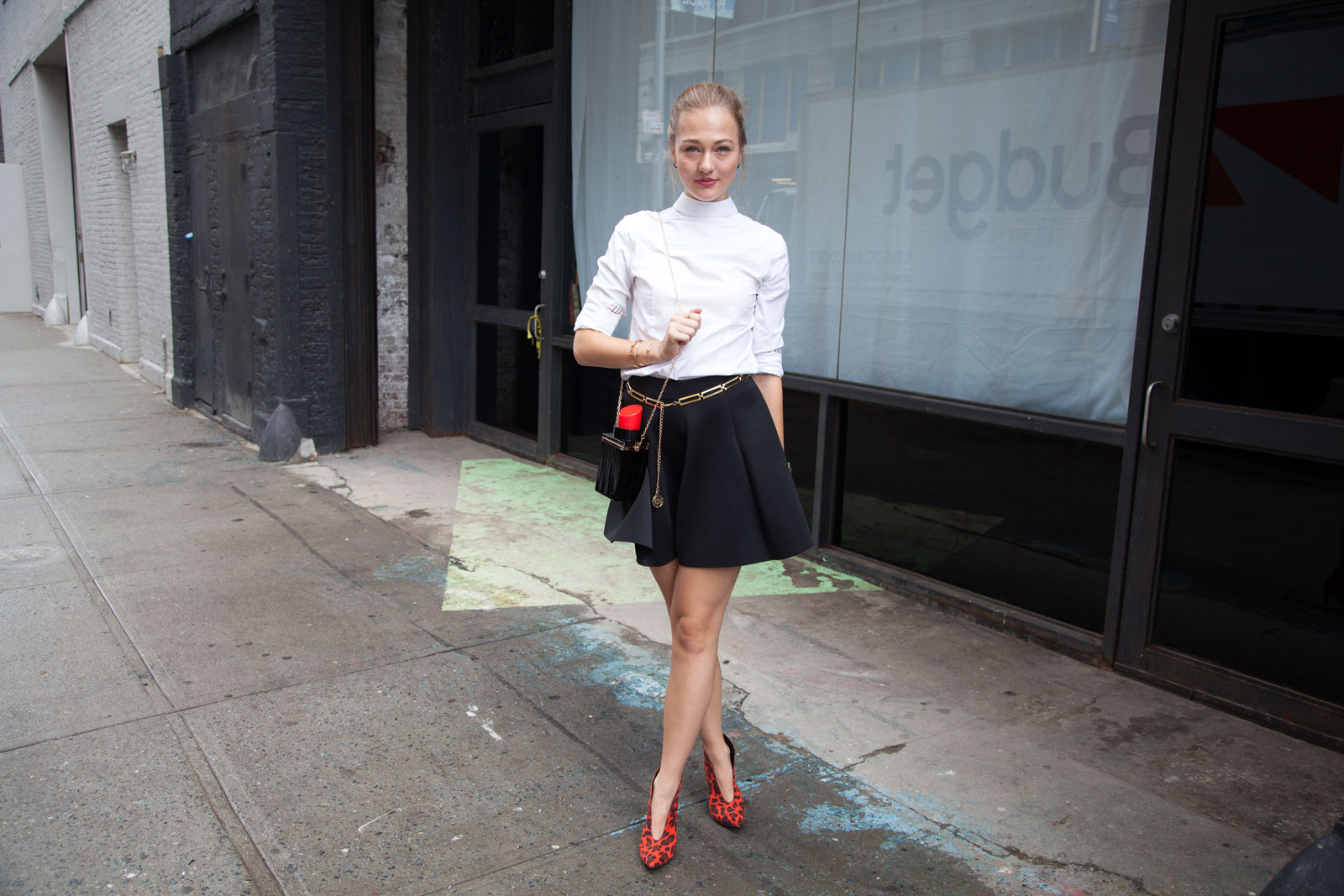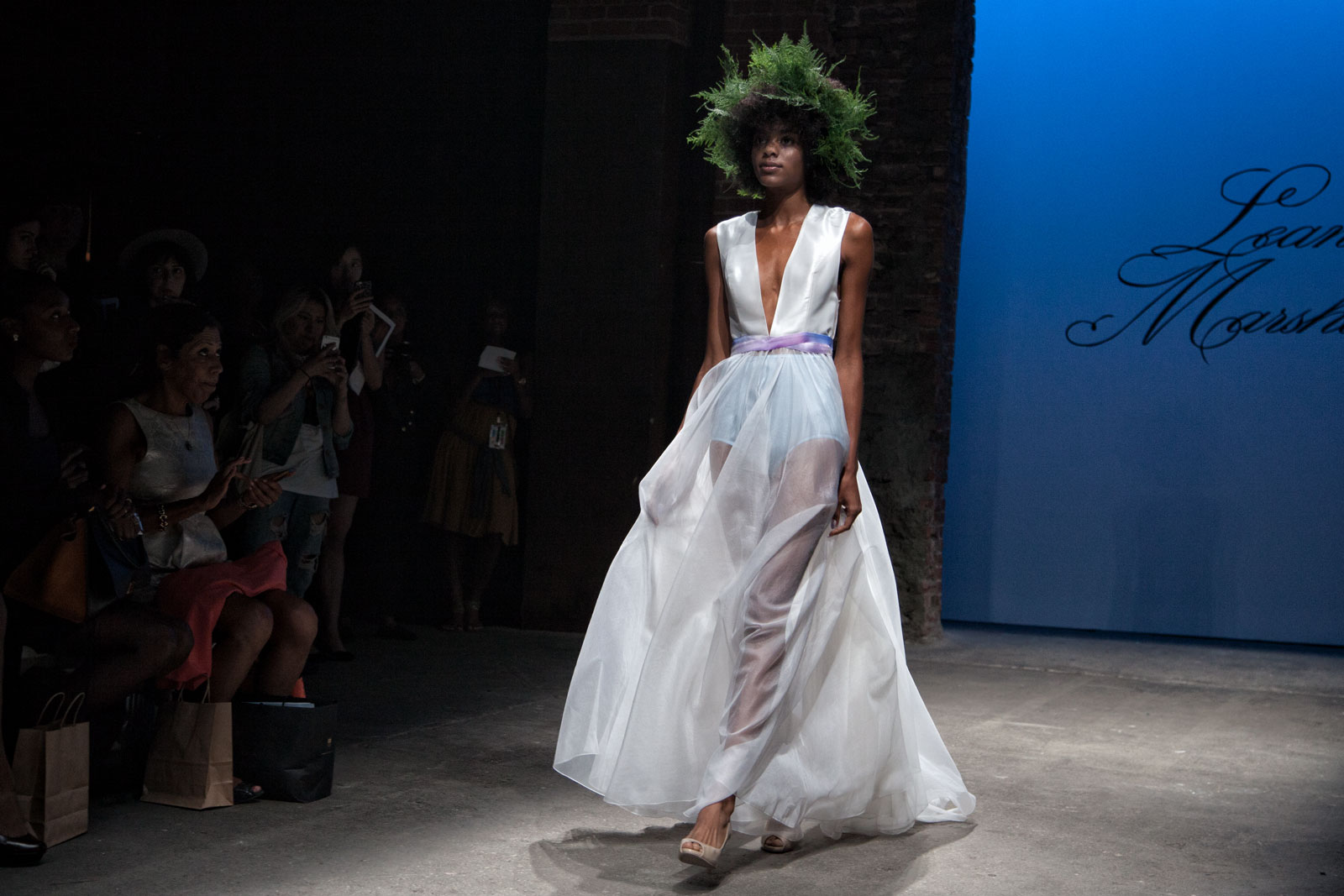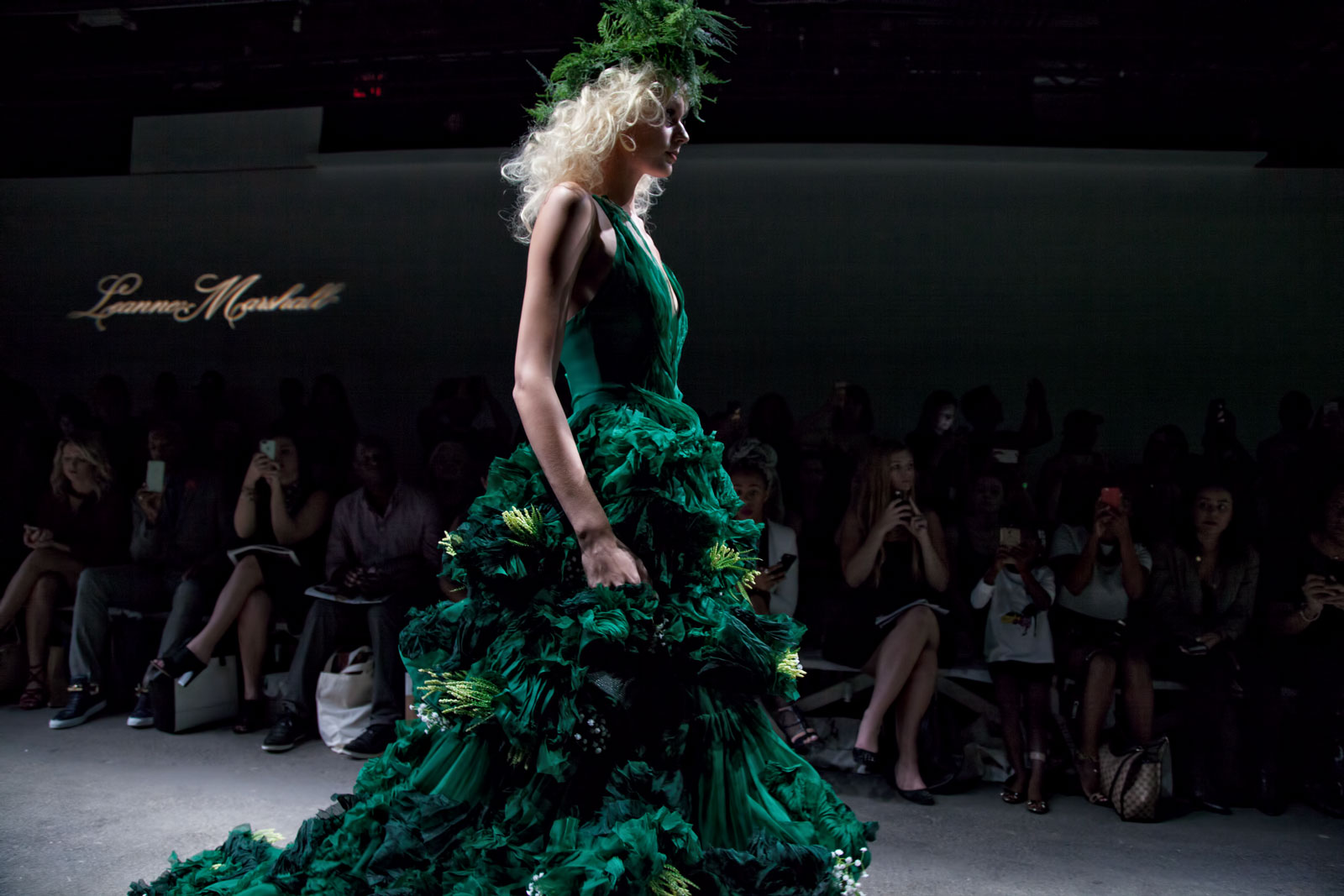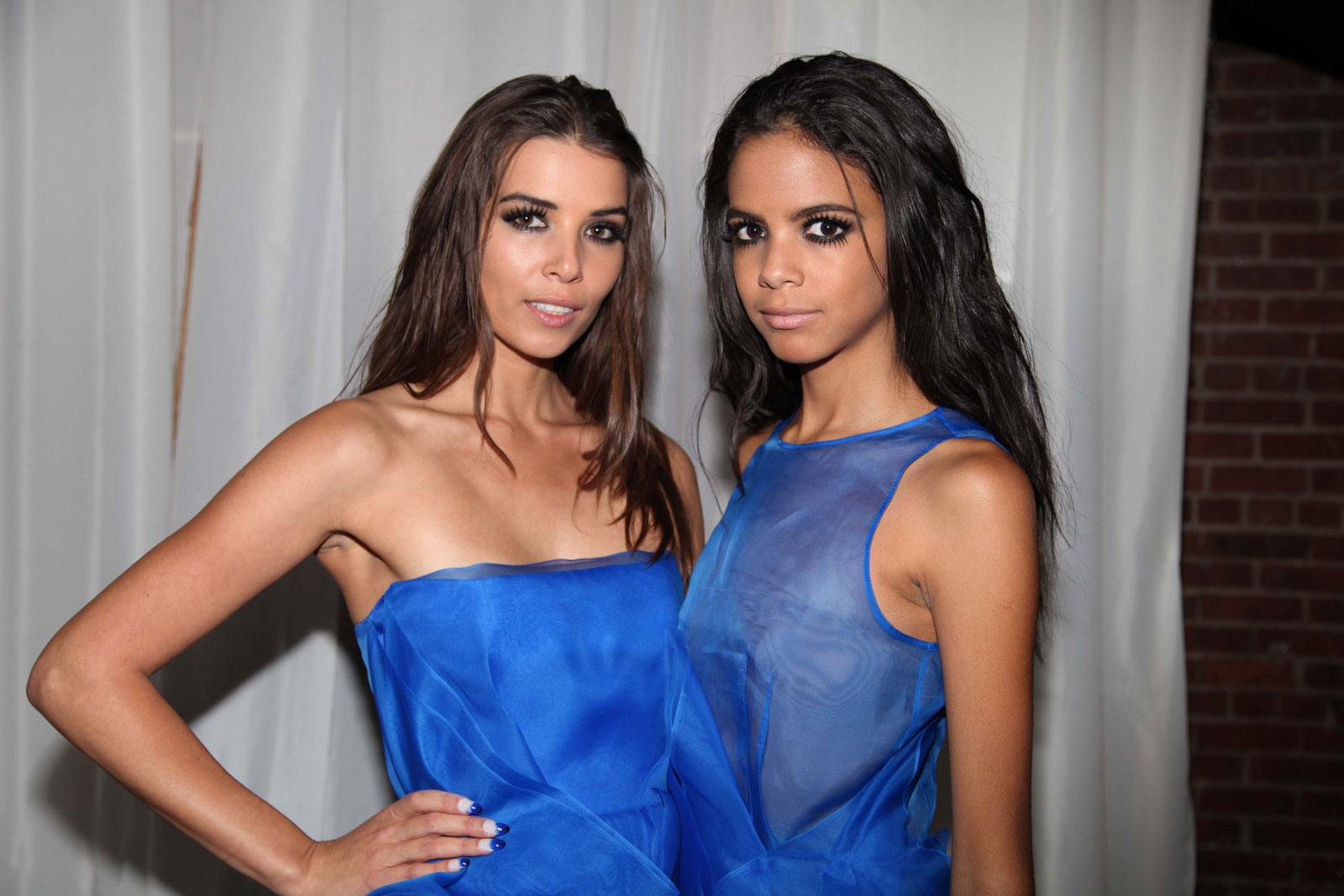 After our interview, we mingled with international bloggers, photographers, and editors, and enjoyed a complimentary glass of champagne or wine, or both (wink, wink). We even ventured outside for an impromptu photoshoot of some of our favorite street style looks.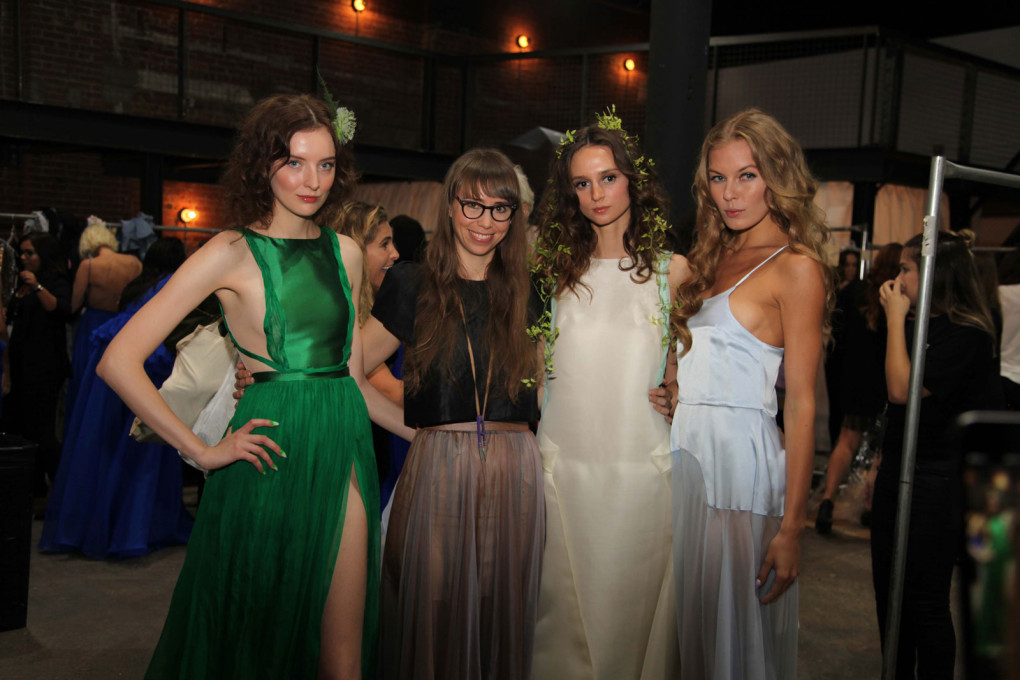 The gift bags we received were amazing to say the least: Pixie Mood clutches, Chapstick, Chloe Wine, Keshima beauty products, Sinful Colors nail polish, Casetify phone case, and a great BRYK Brand business card holder. Love!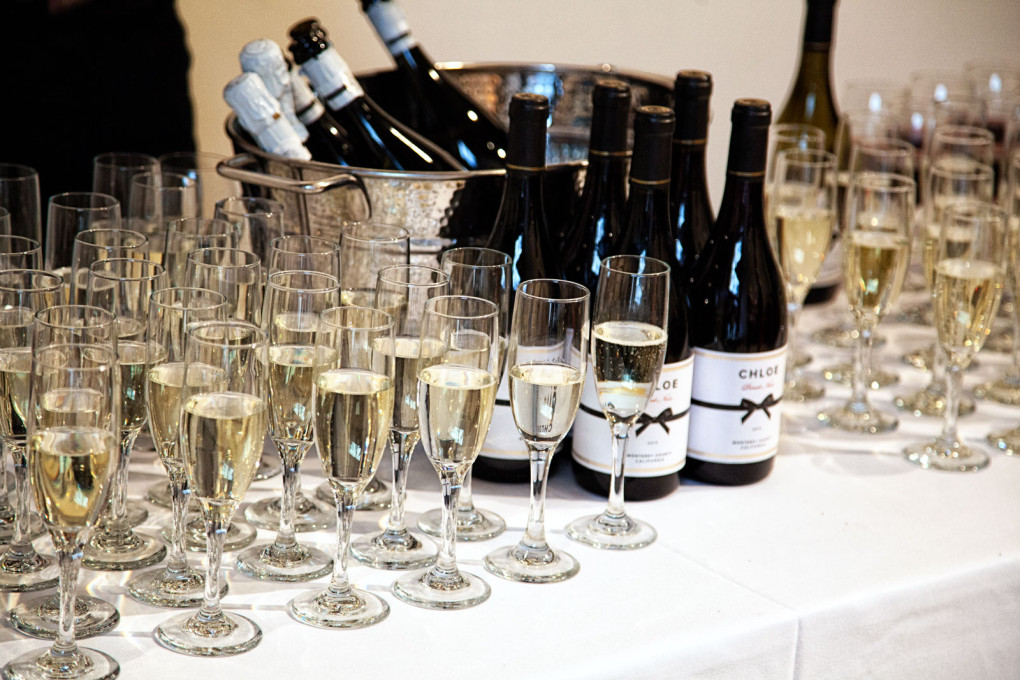 As we were leaving the show, we walked into a live filming of Law & Order SVU. How exciting, right?! Lora asked the young man that stopped us, "Who are the actors?" He replied, "They're ALL actors." We burst out laughing and then said, "Yes we understand, but WHO are the ones we should know?"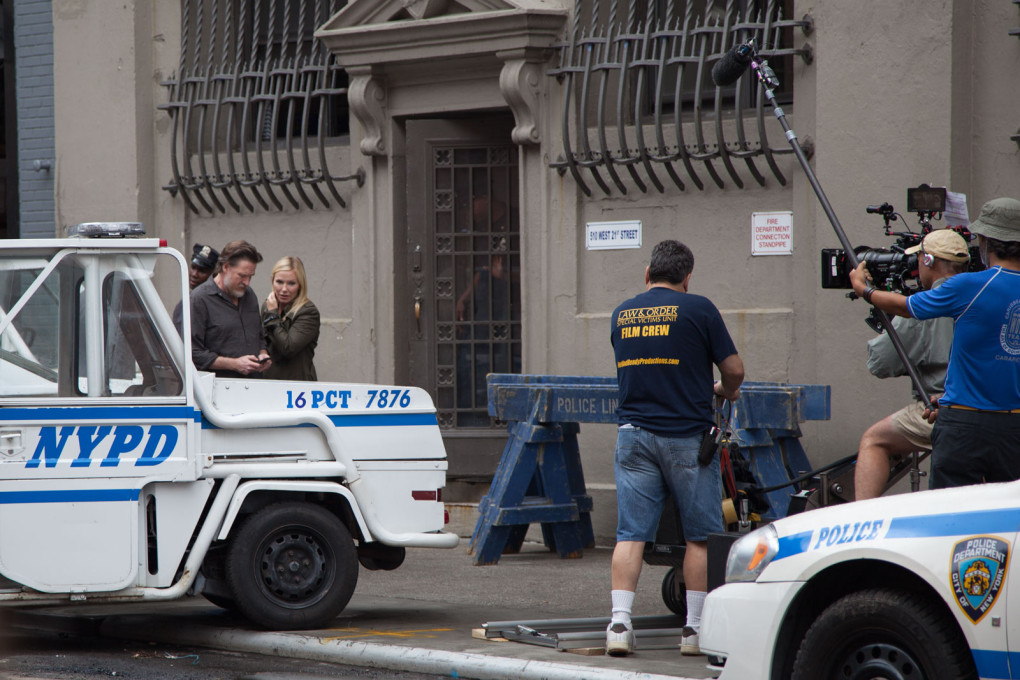 Now for our quick interview with Leanne. We just adore her!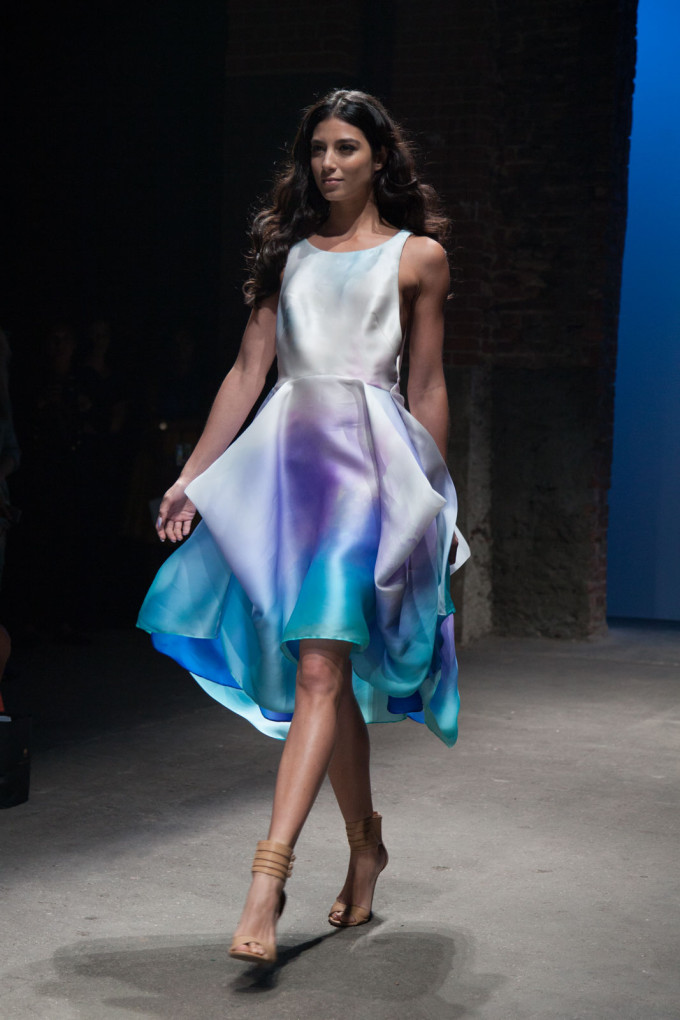 You've been known to say that your favorite client is the everyday woman. Why? Everyday woman is me, it's you, it's 99% of the world. It's who I dress and I dress a lot of brides and they come from every walk of life.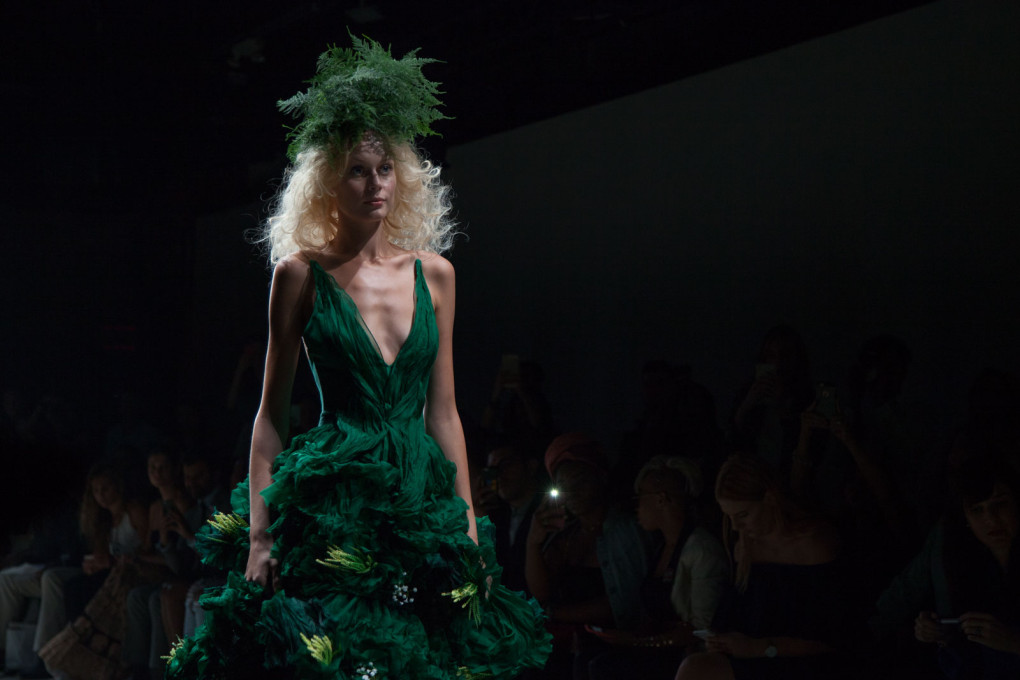 What's your favorite part of being a designer? The freedom to create! And that is a rarity at the same time. Usually I'm managing people, making sure things are getting done, finding the tasks and at this point we are a growing company and all of us are wearing so many different hats so I'm production manager, I'm pattern maker, I'm draper, I'm a designer. On those days when I'm designer it's so satisfying when my mind is just spinning and spinning with ideas. There's nothing like it.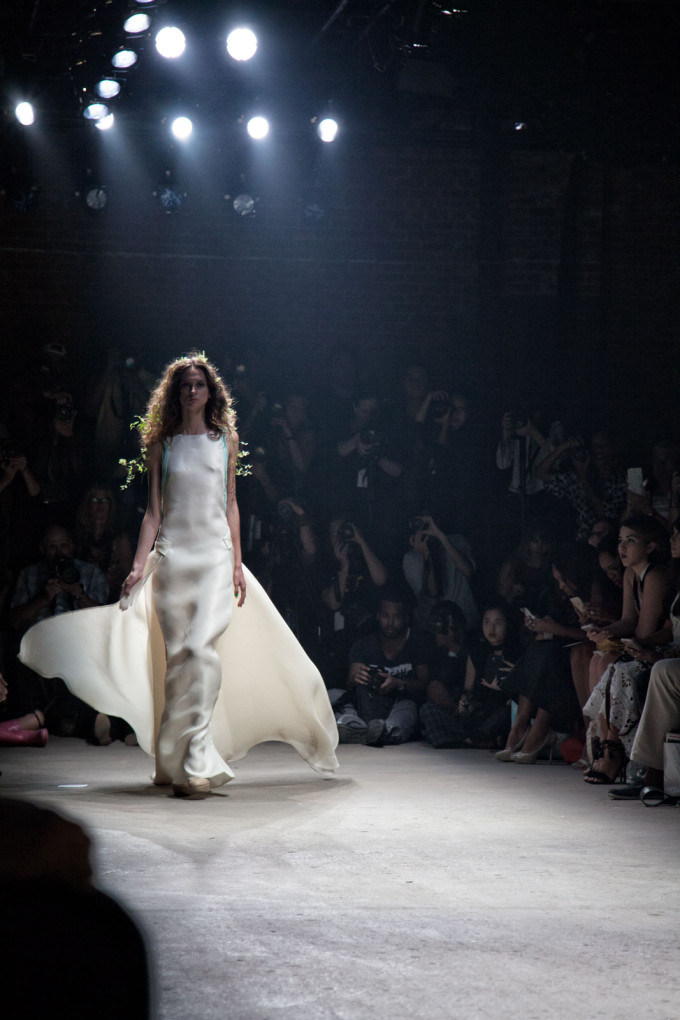 So we want to know….what's the first thing you do when the show is over? You can say drink heavily, that's ok (laughs): I wish! The first thing I'll do after this show is take a quick little nap and then right back to work because we have another show on Sunday! The other one is very ready to wear – everyday pieces.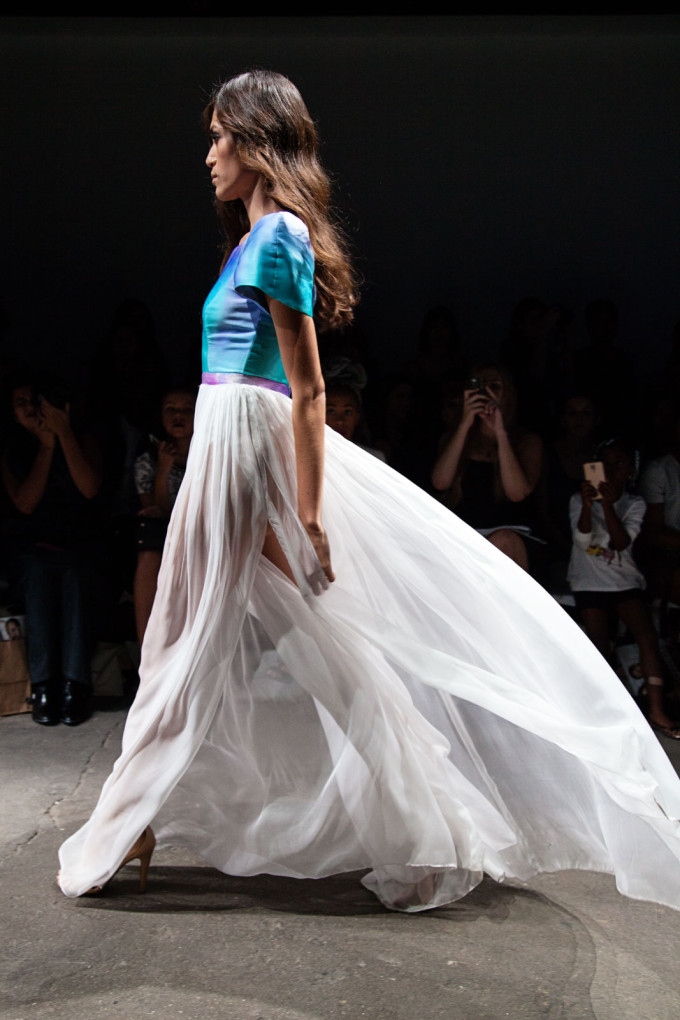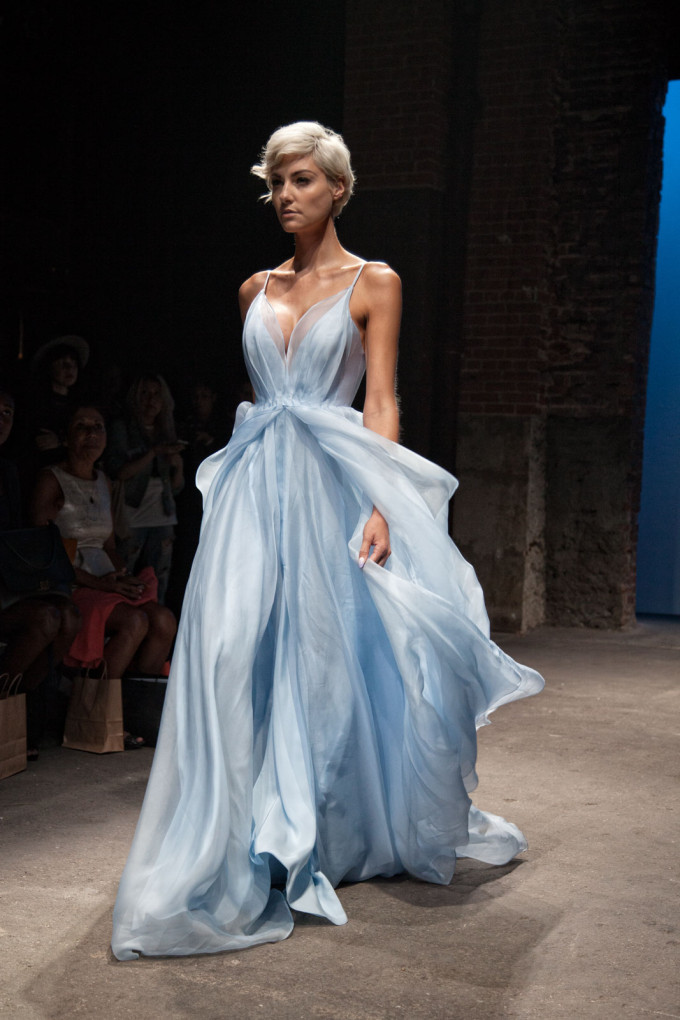 What inspired you for this collection? It's a bit of nature, it's a bit of a story of our world and our world being a state where people are really disconnected. It's dark to start out with in the collection and people are unaware of what's going on and basically a wave comes and makes a clean wash of everything and then little by little things start calming and easing and new life grows. A new start begins. [Lora's note: you can clearly see in the photos exactly how she described it]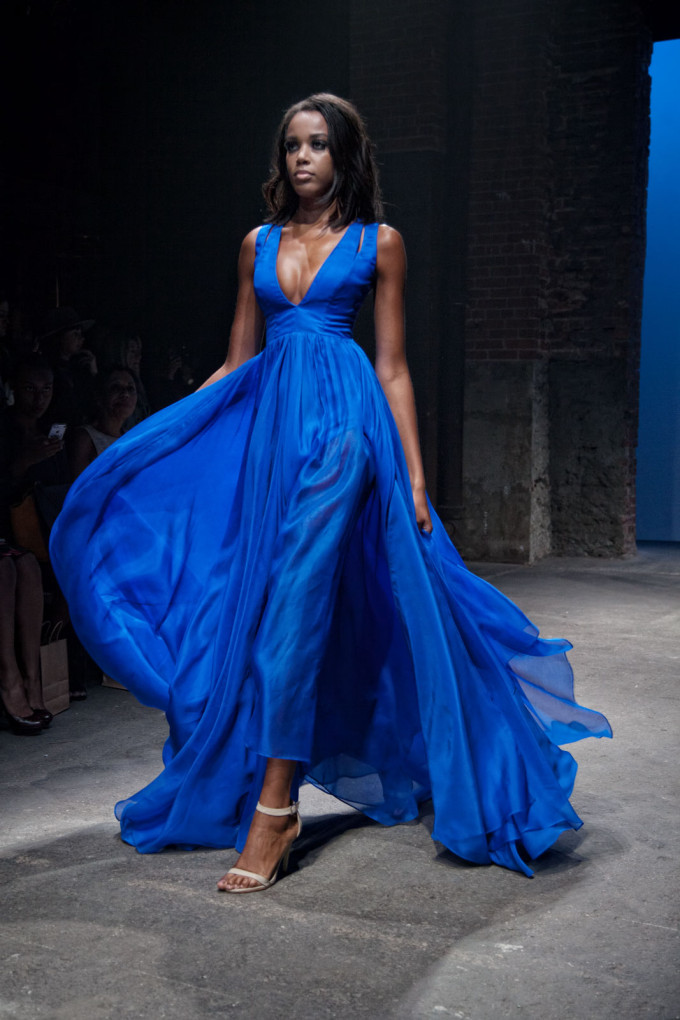 What's your go-to outfit? We want to know, as a designer, what are you most comfy in? Is it these beautiful gowns? I wish [laughs]! The funny thing is, I think I've worn one of my gowns once and it was to my brother's wedding last year. I mean it was amazing! But everyday I'm in jeans, because I'm on the floor, I'm cutting. I wish I could be lounging in an evening gown but…[laughs] I'm usually in a tee shirt like this one that I made in like 10 minutes because I didn't want to do my laundry. We have a lot of scraps around so that's what becomes my wardrobe – the things that are just lying in piles.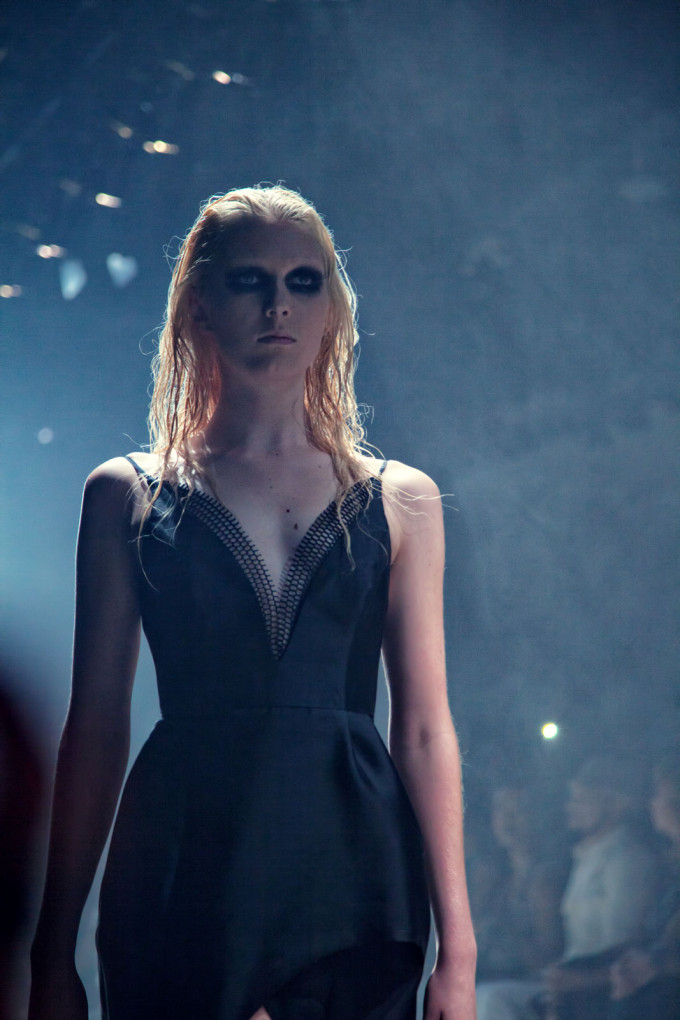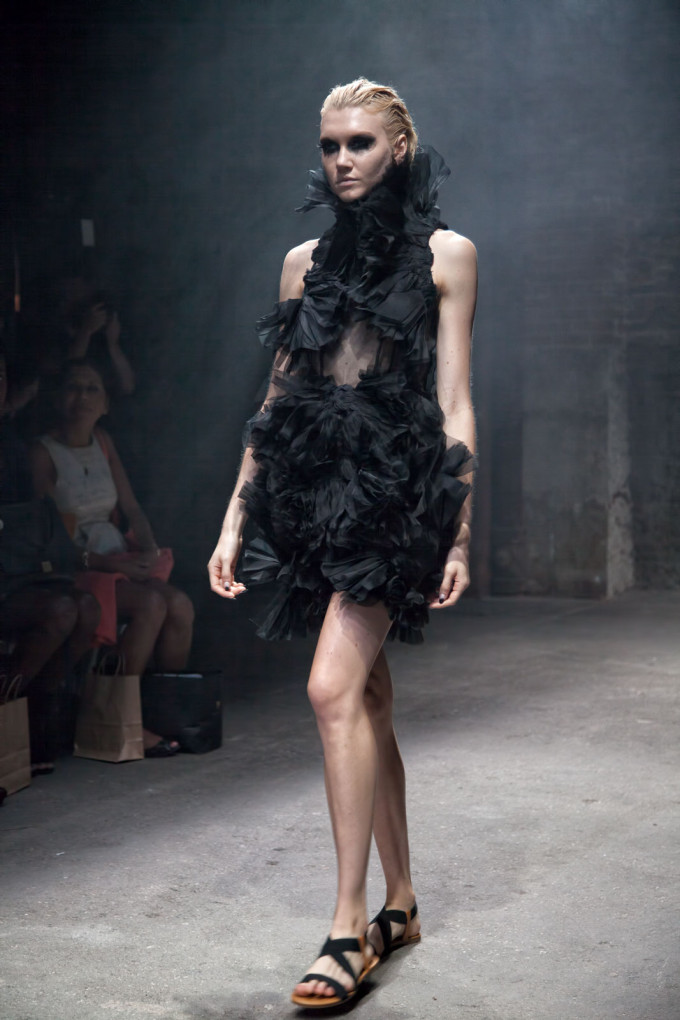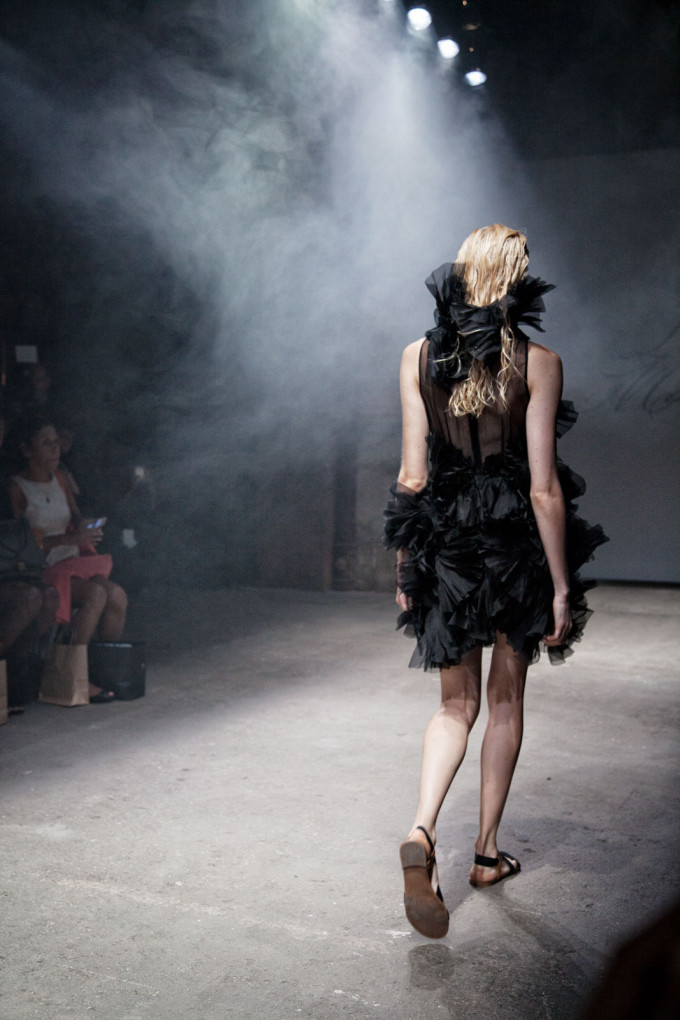 Photos: Lora/Interview: Lora + Bev