Let's be honest, a wedding is just a big party, but on a grander scale (and more fun) than that of a Sunday brunch. After a year and a half of planning with my fiancé Michael, August 6th was upon us. We couldn't have done any of it without our family and friends, including the truly talented Litchfield County businesses below. They graciously opened themselves up to our blogging adventures while we were planning our big day. And it all came together beautifully!
Enjoy the photos by our photographer Fritz Photography taken at The Country Club of Waterbury…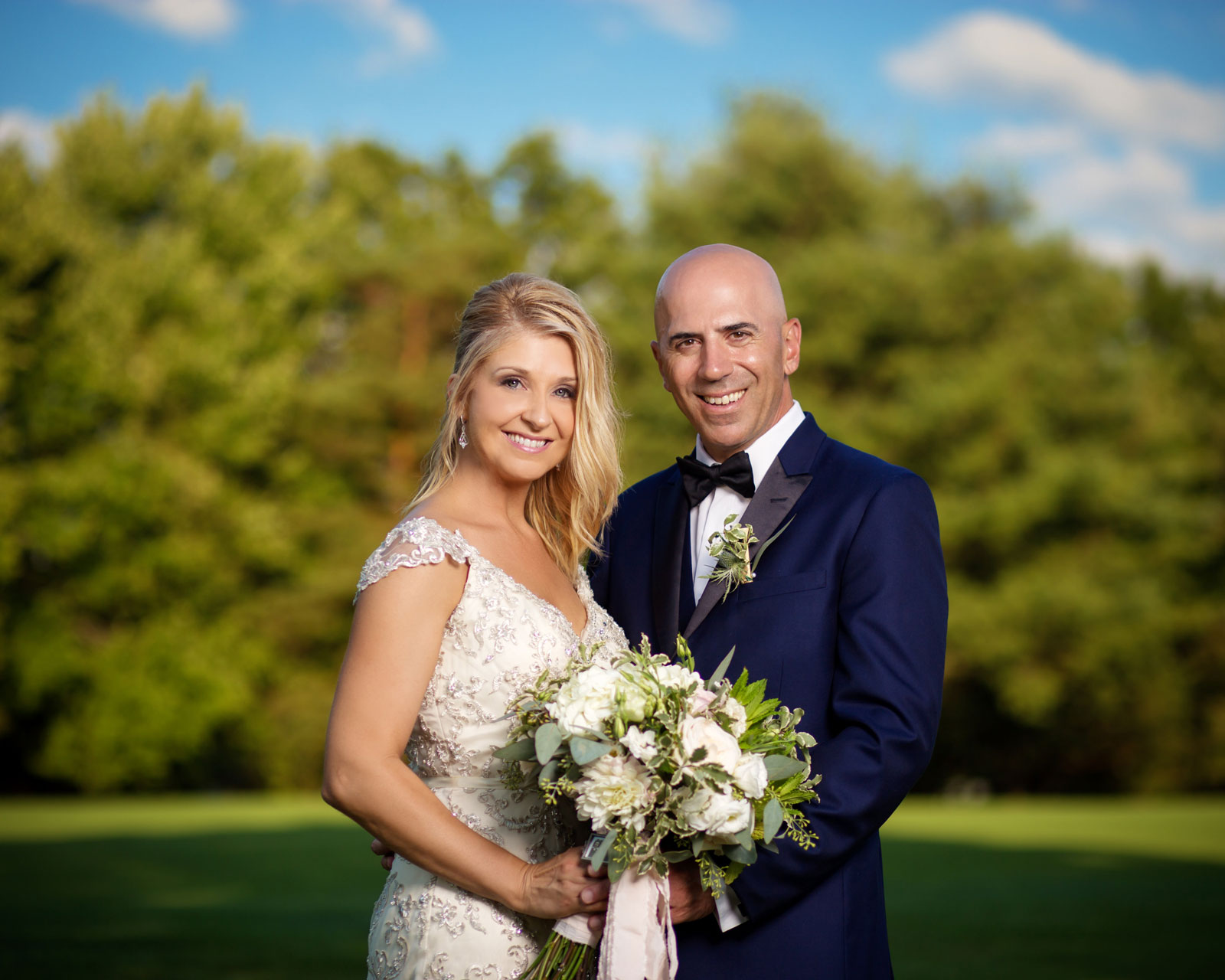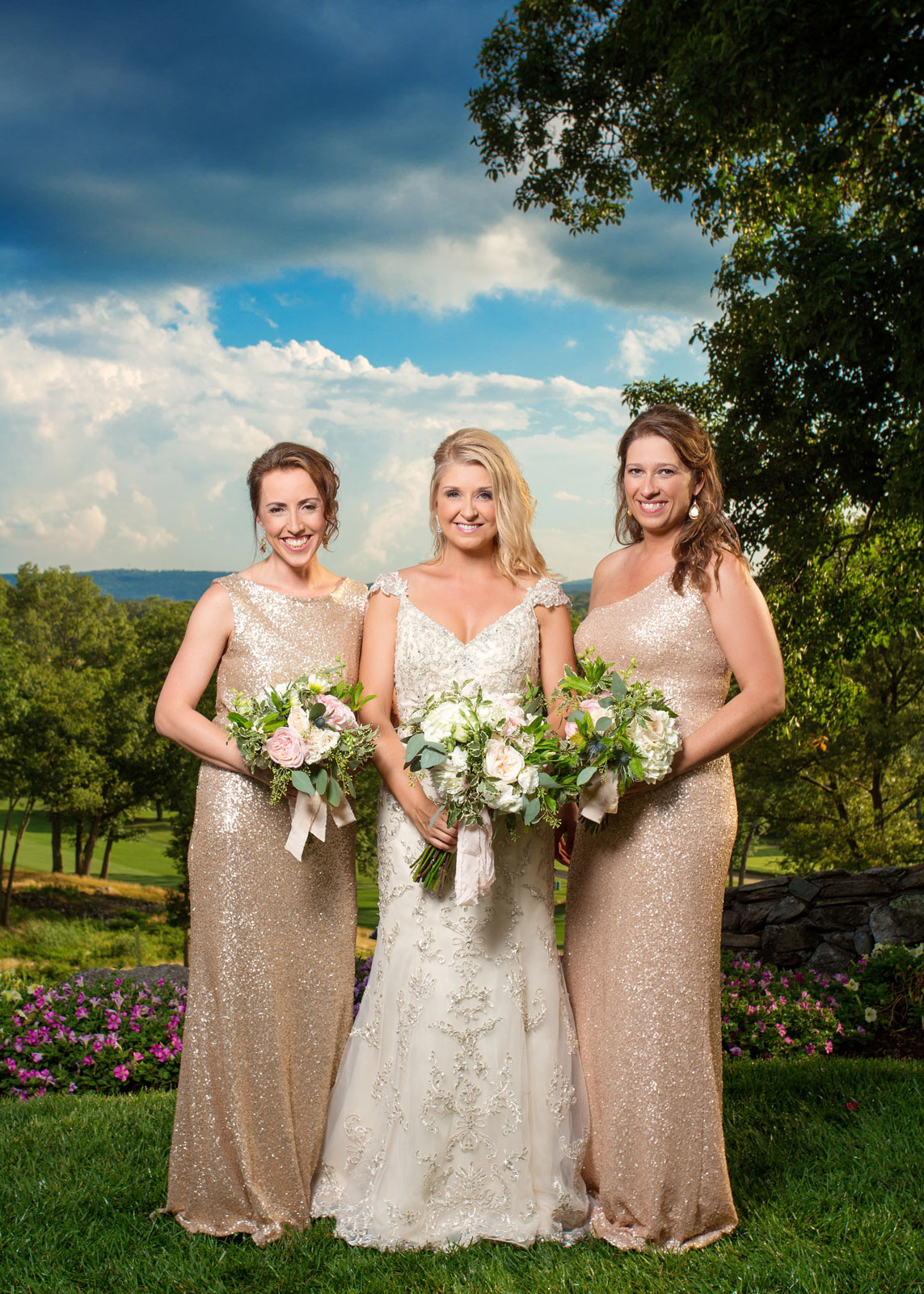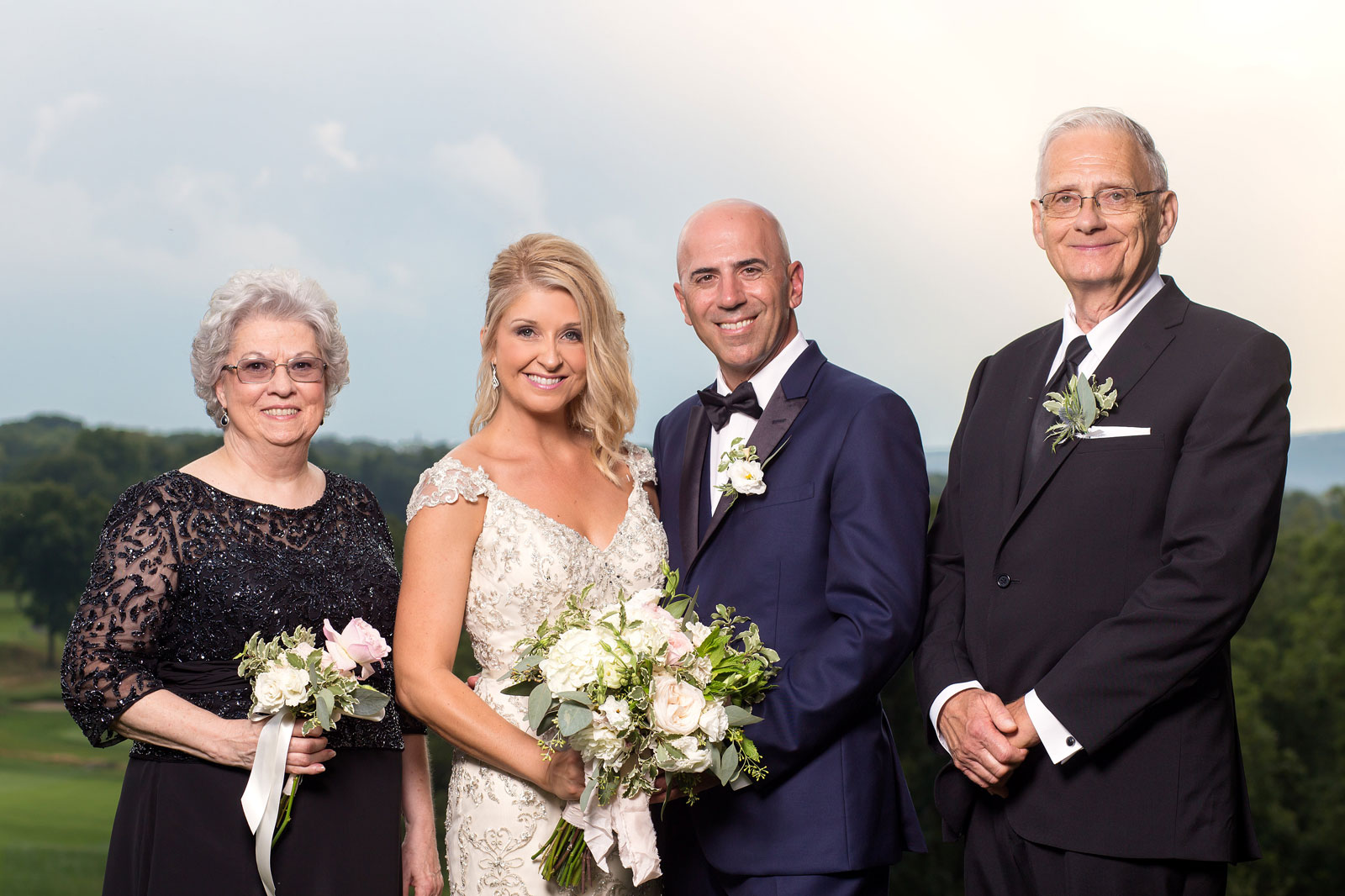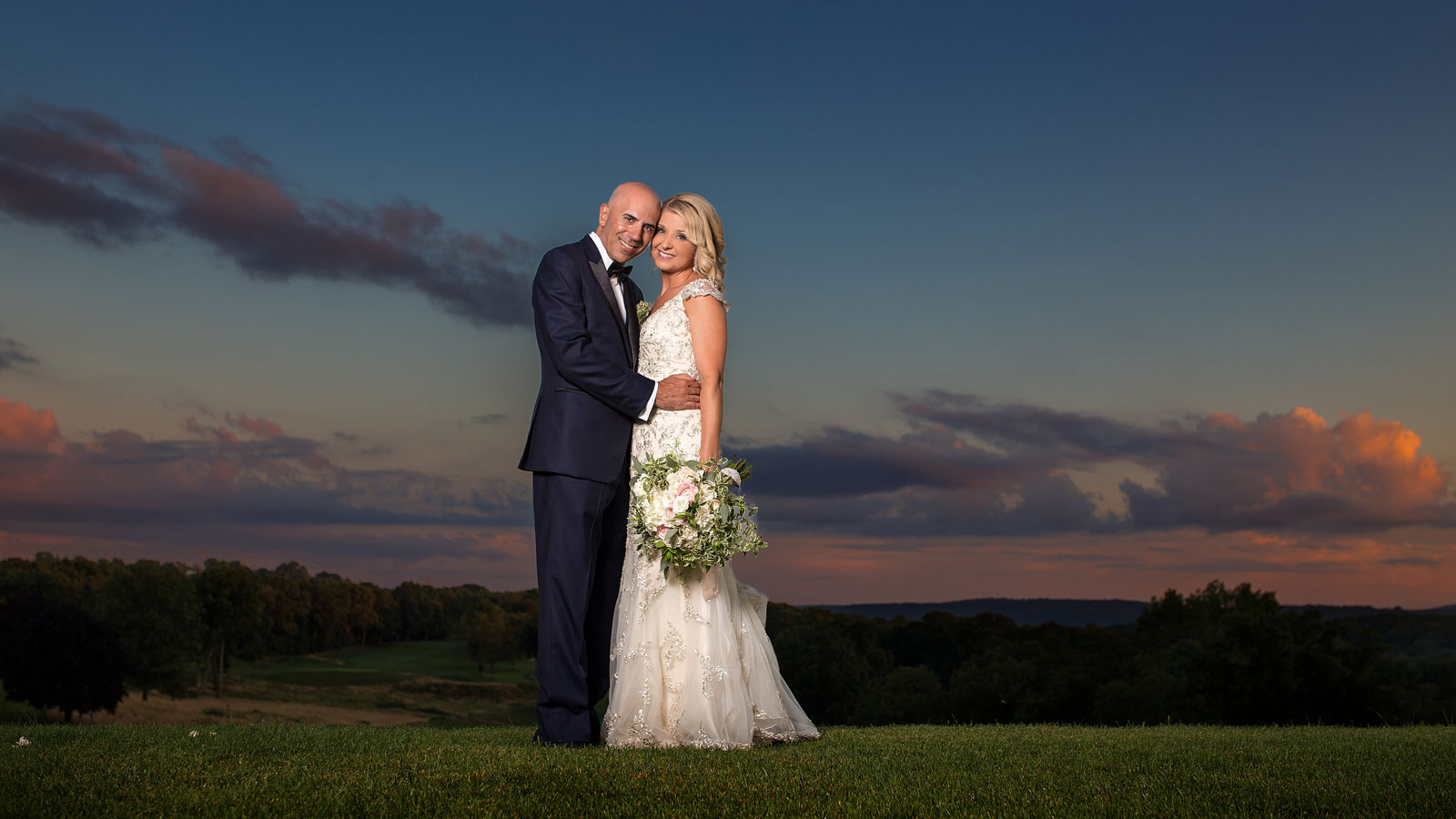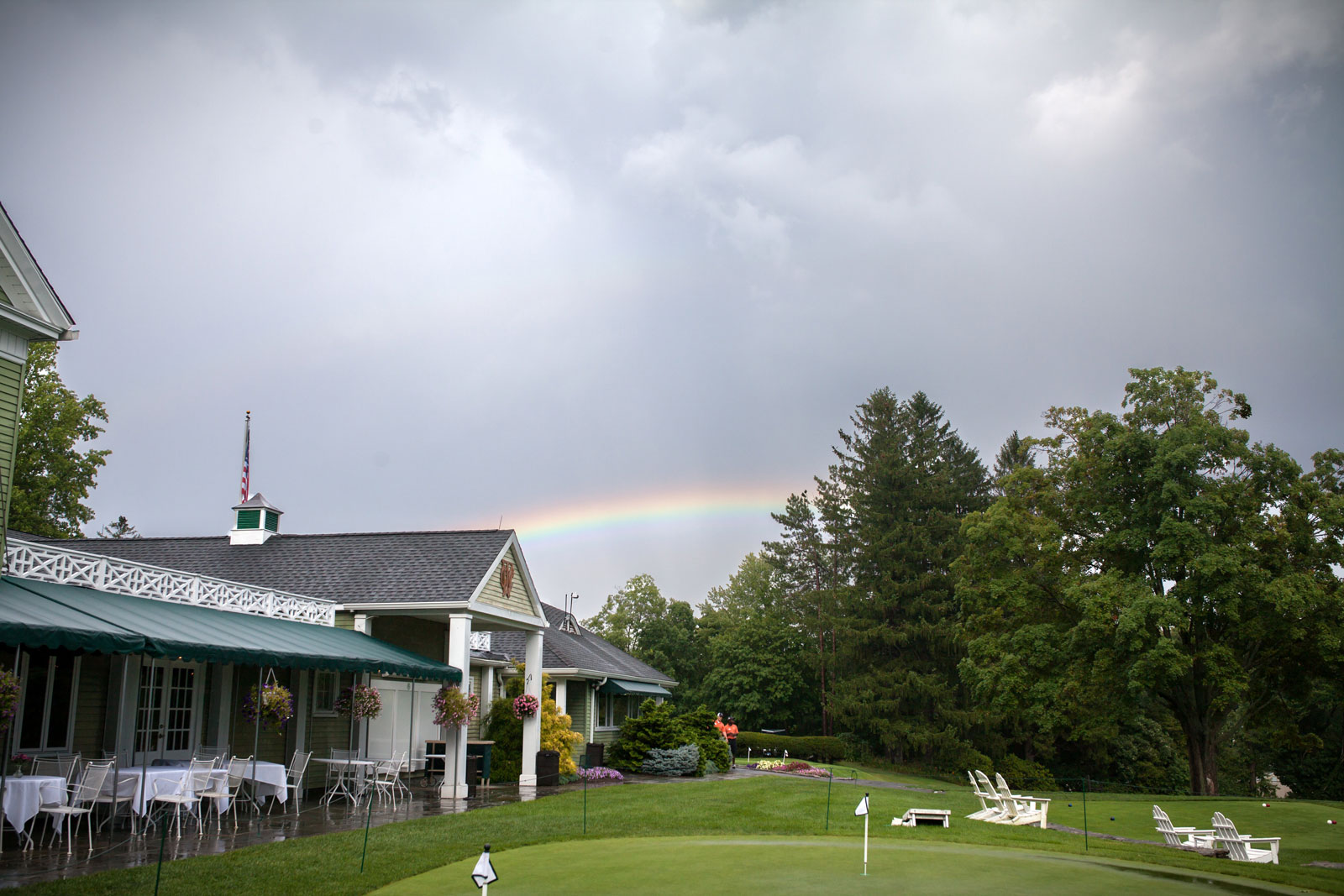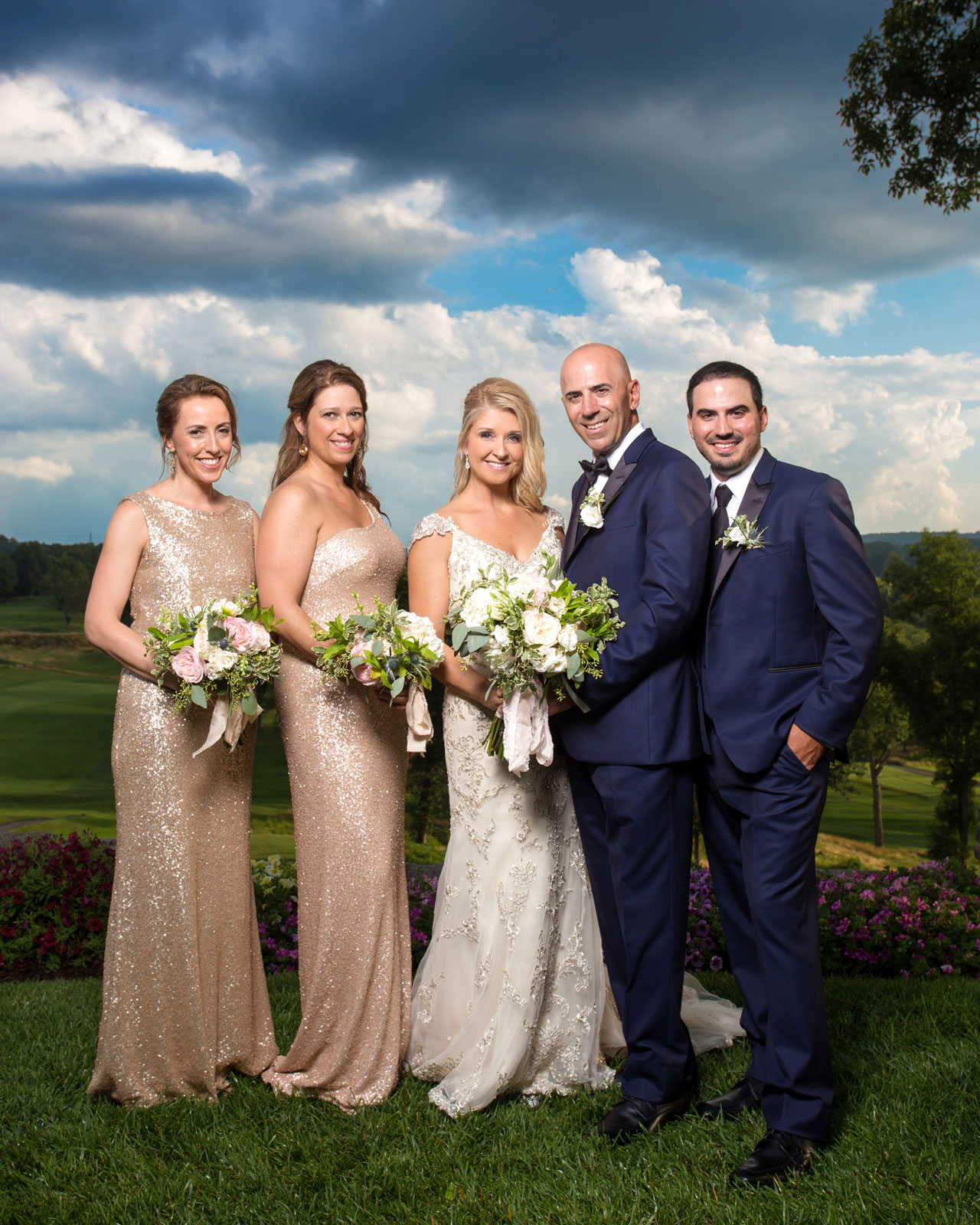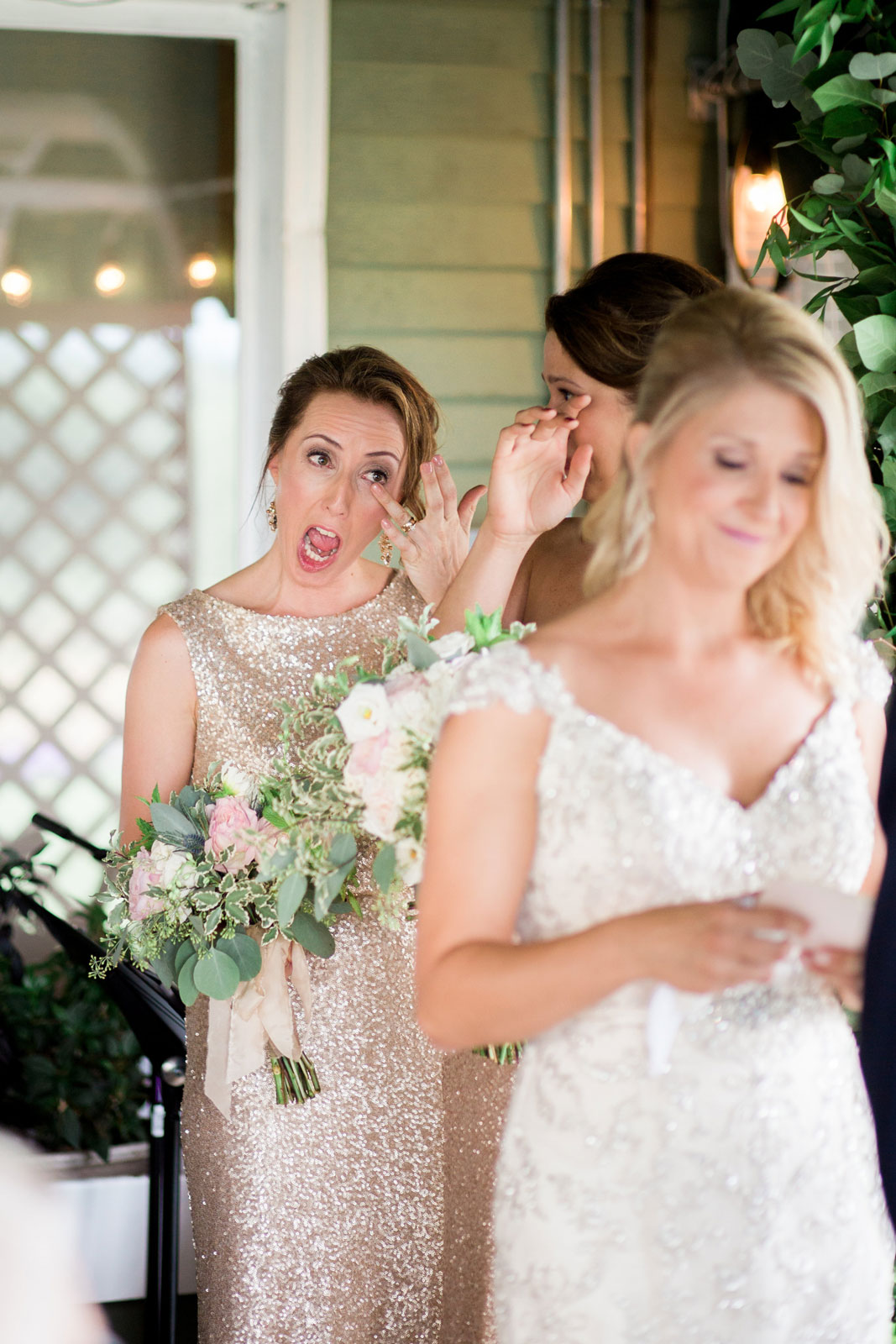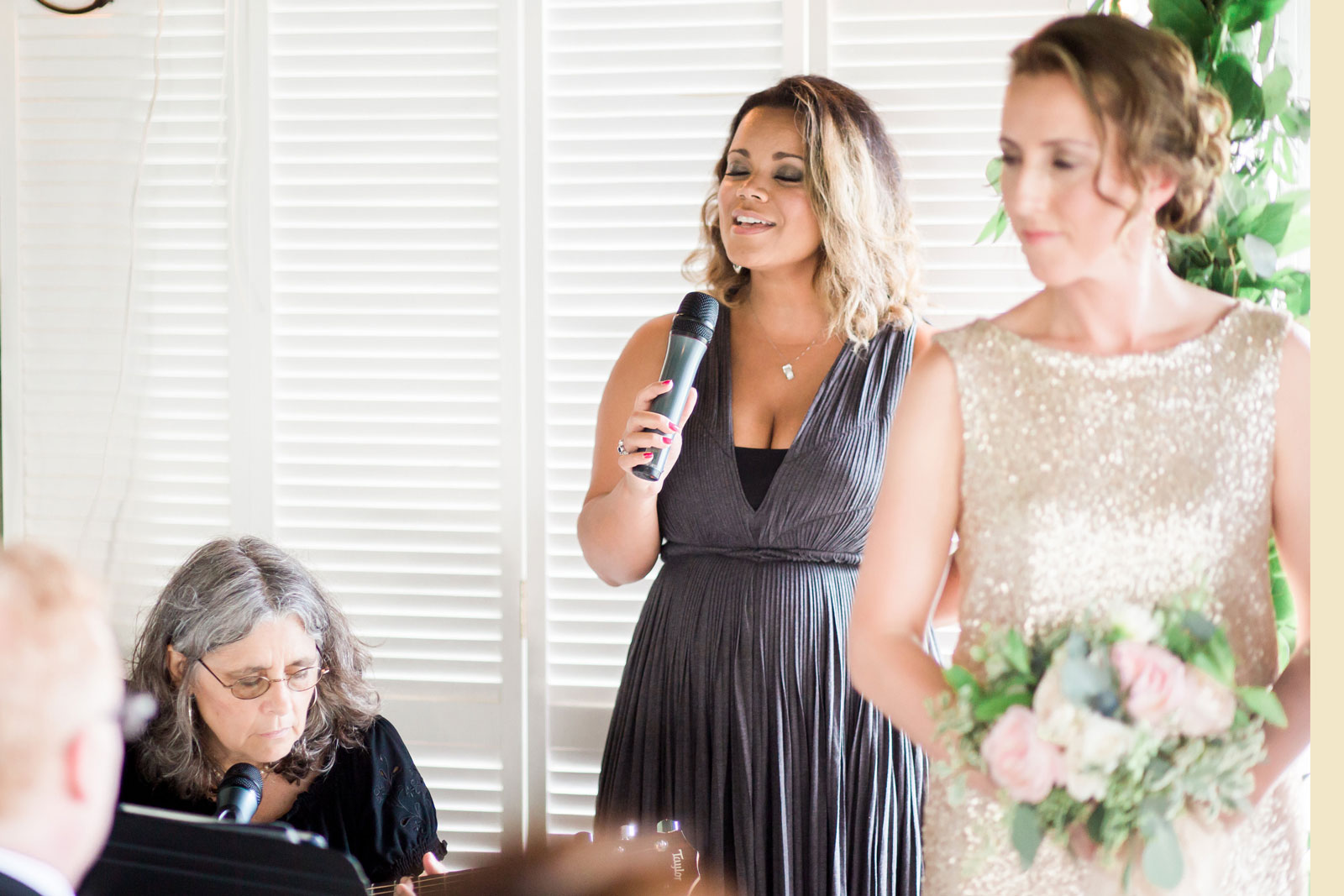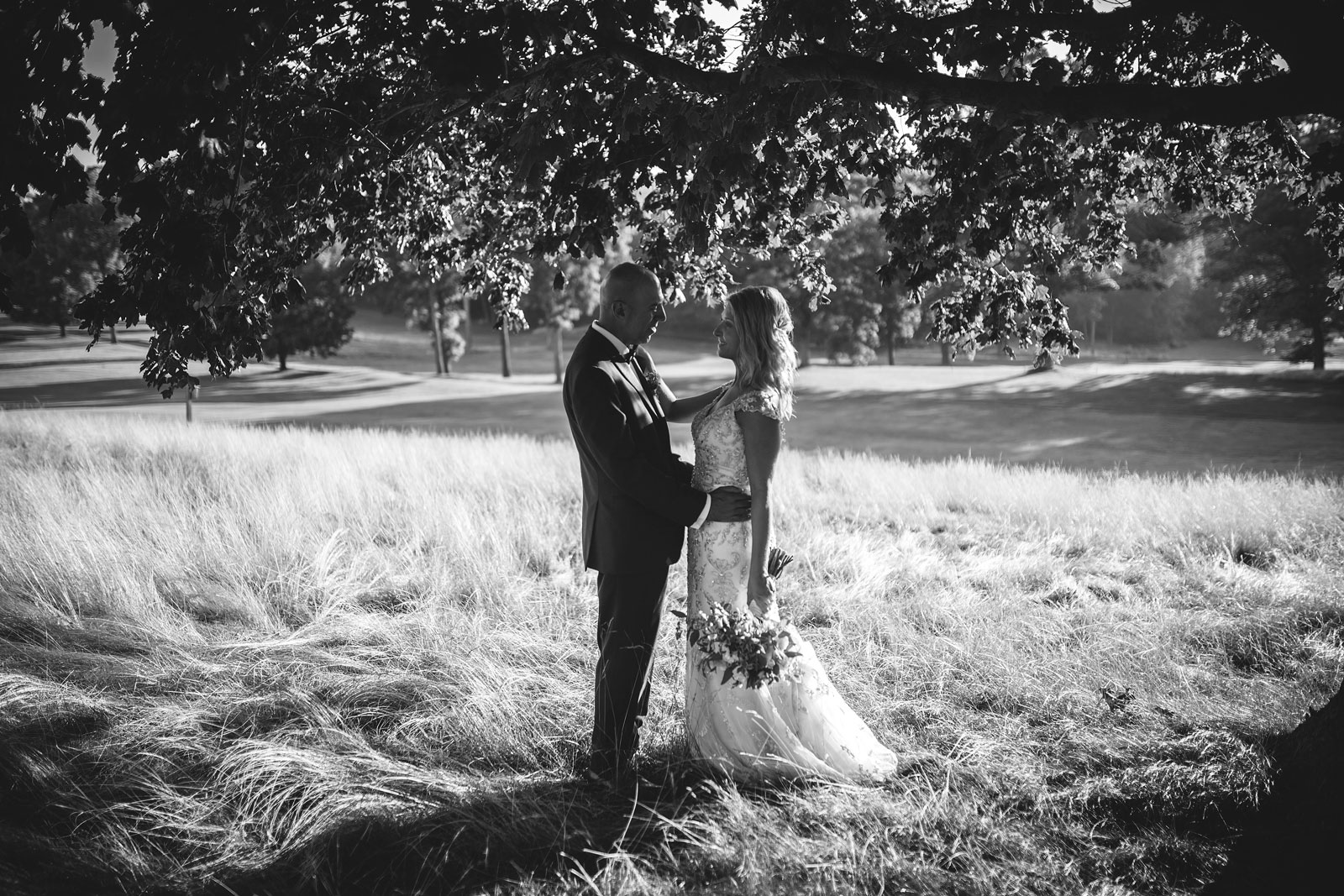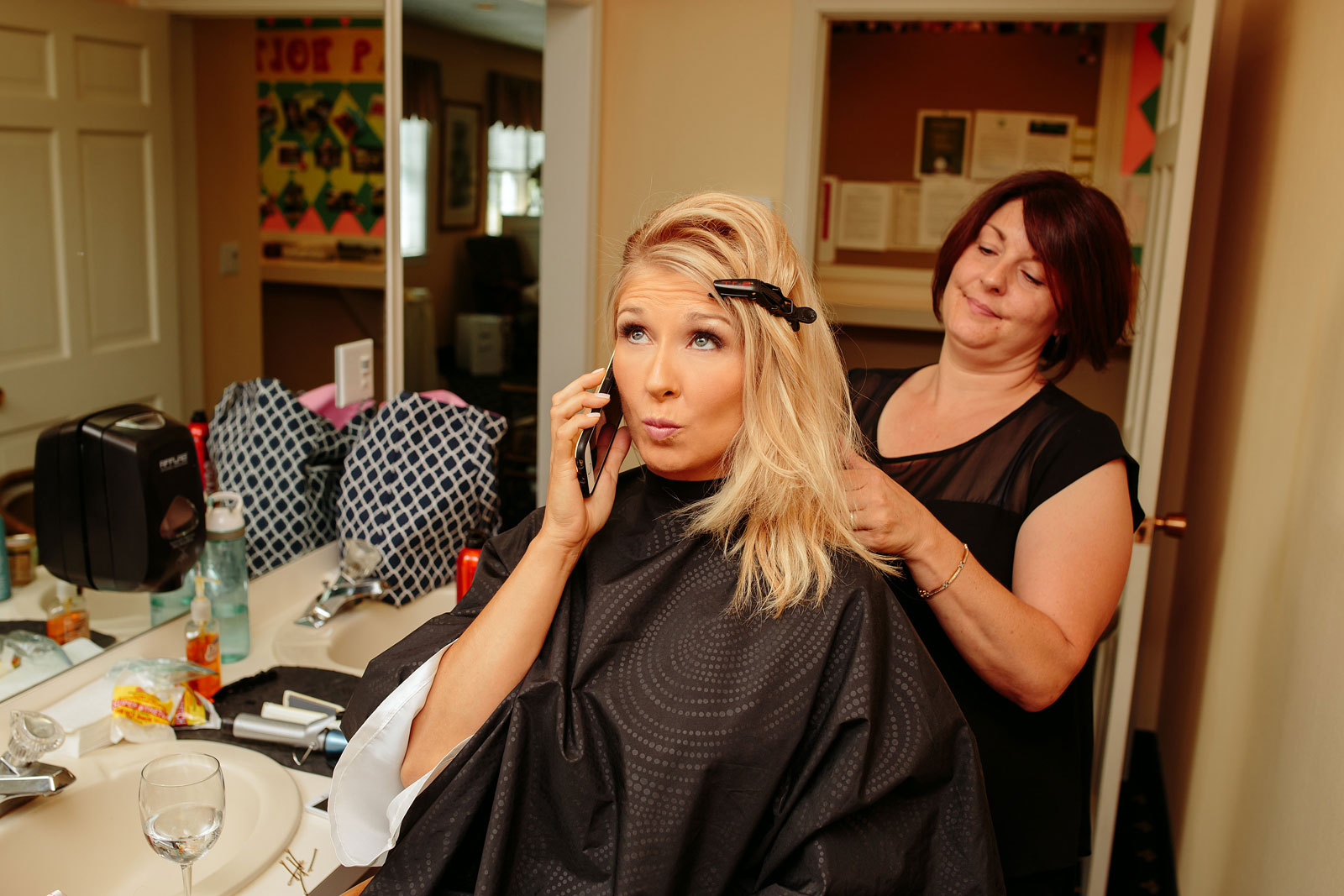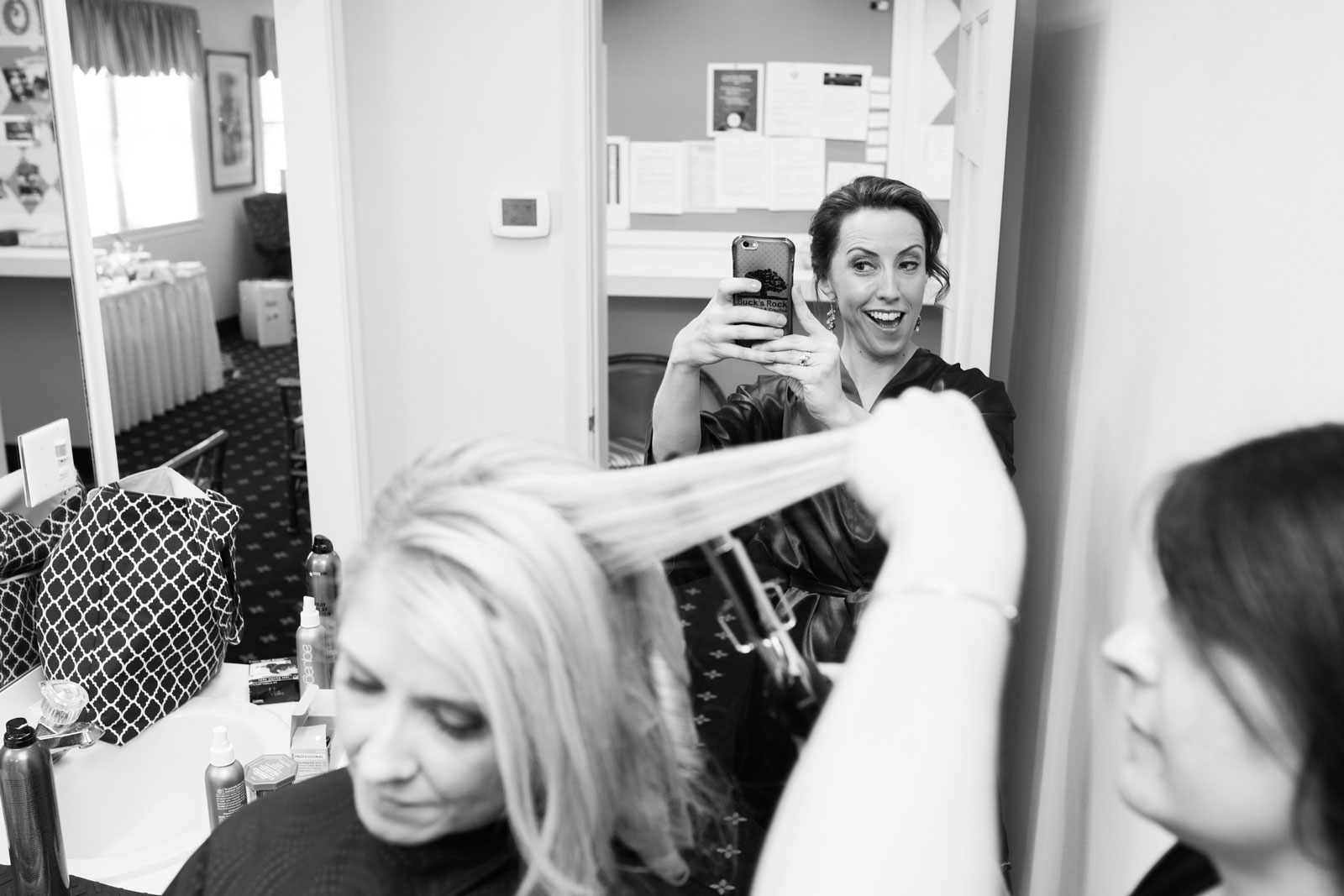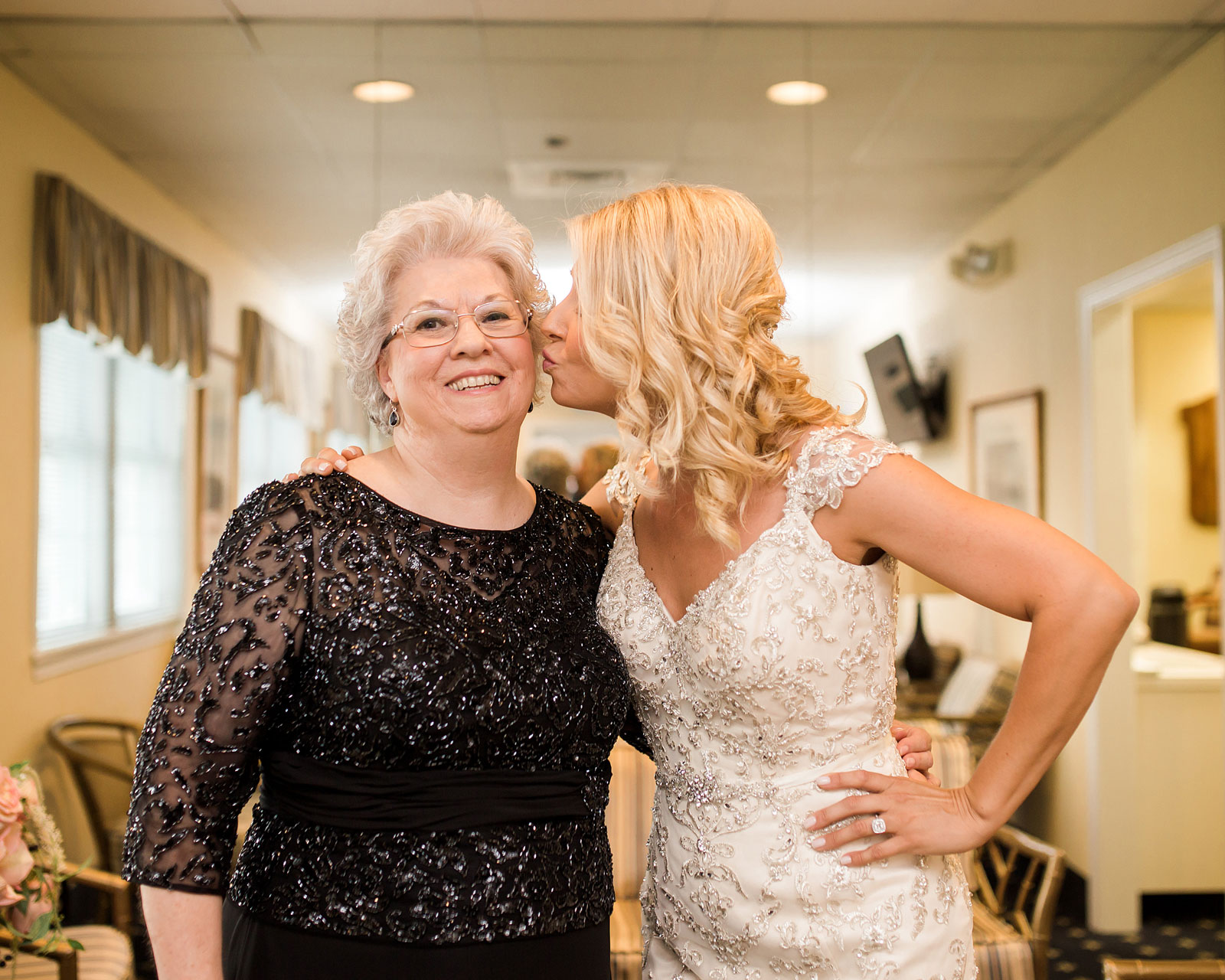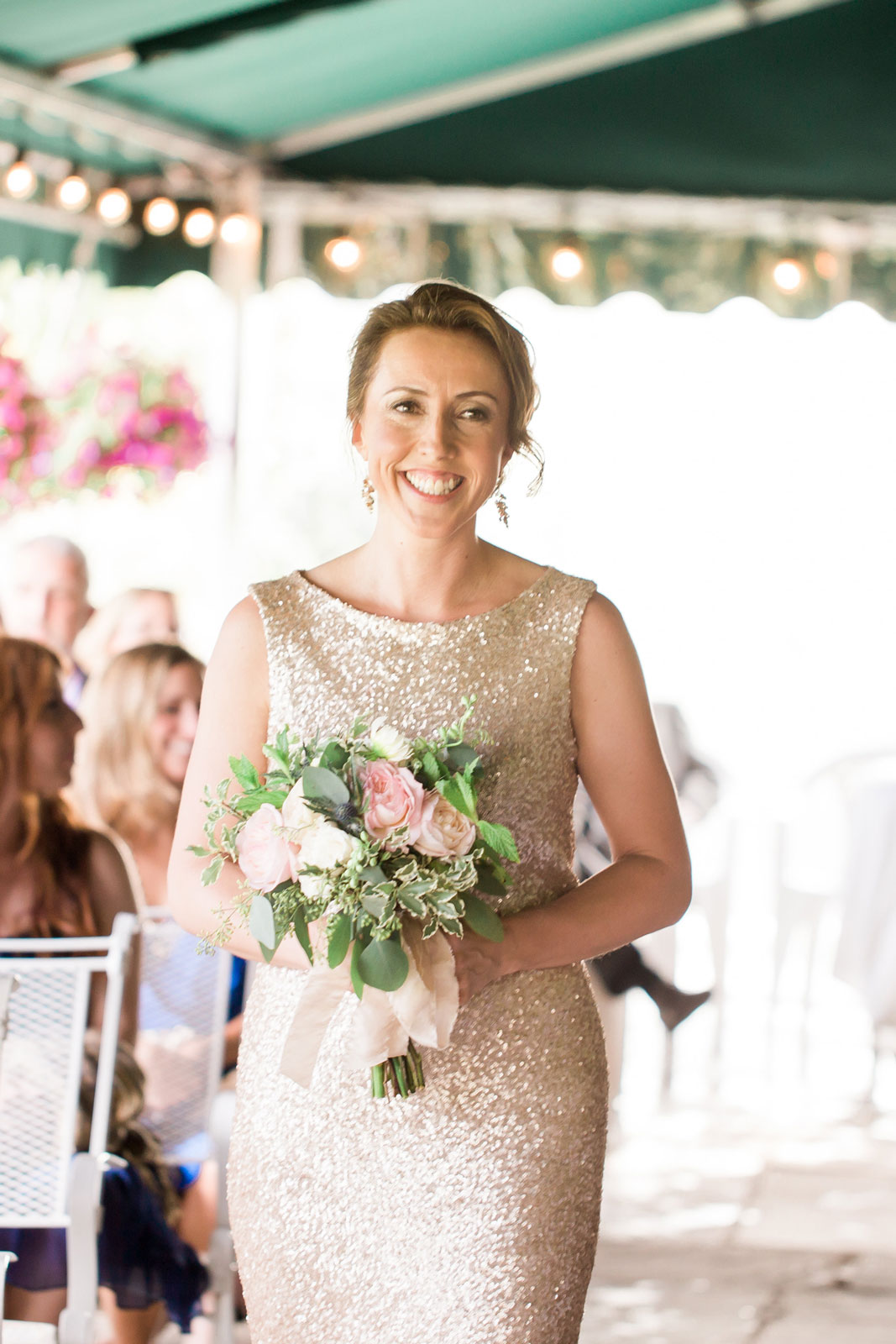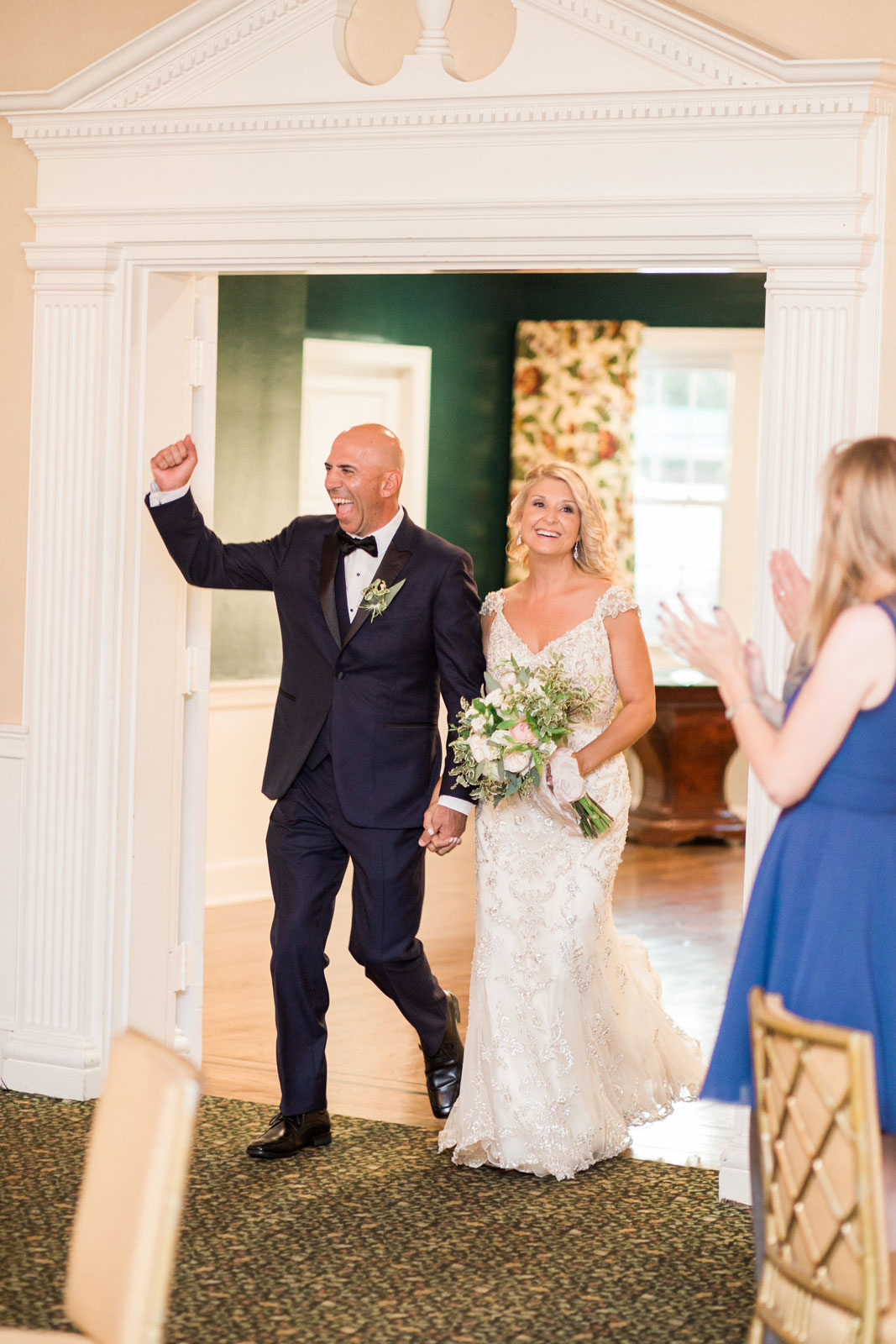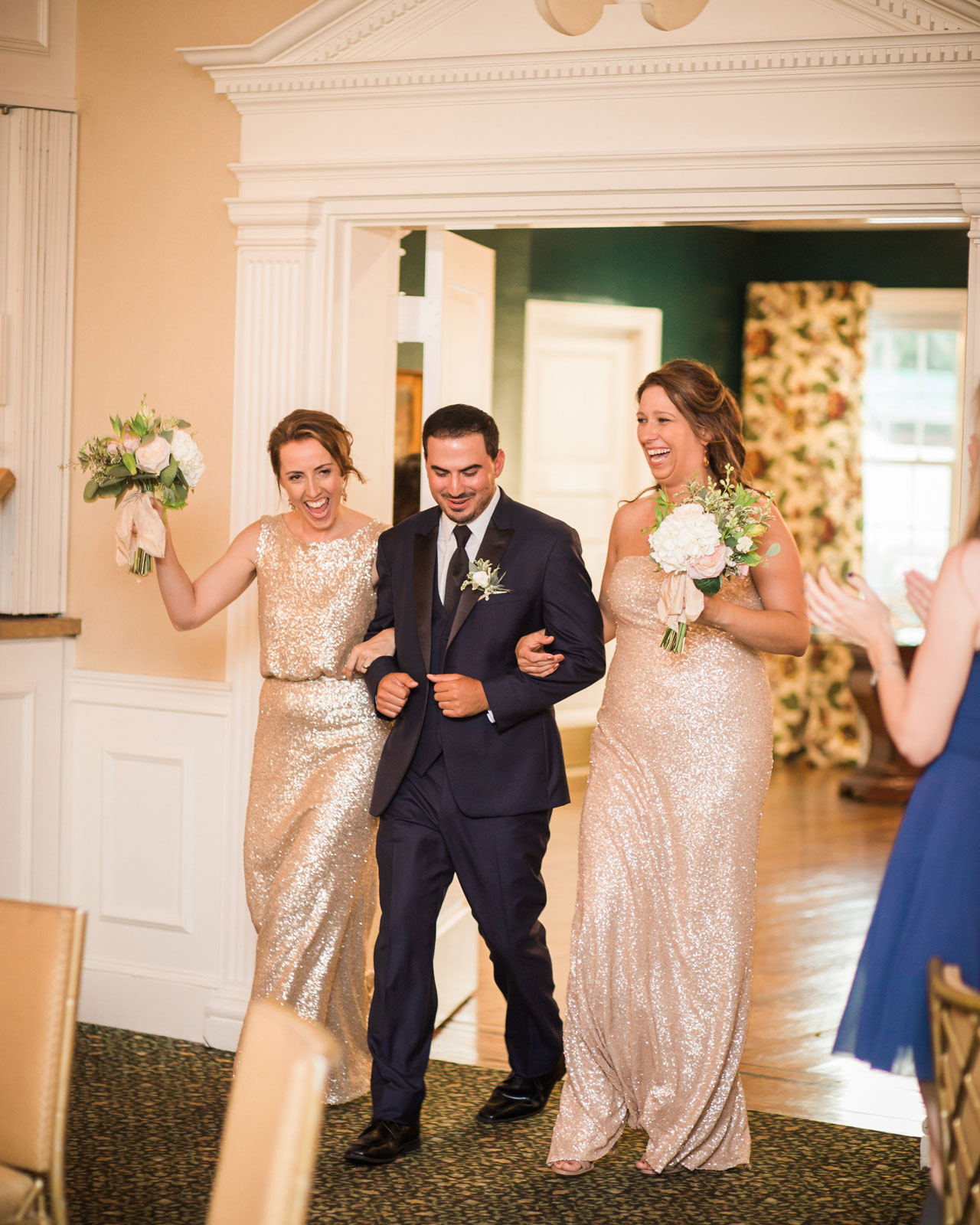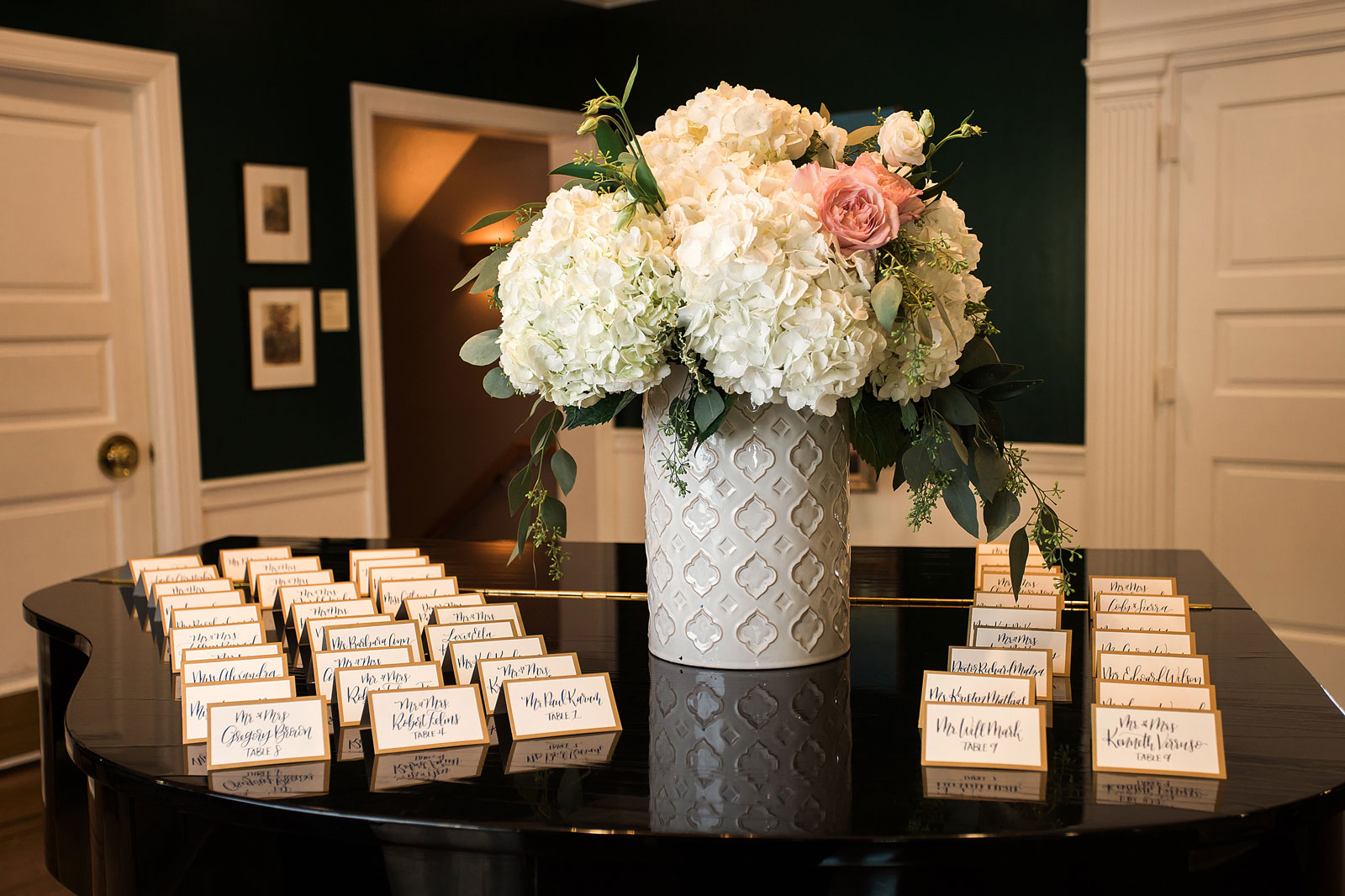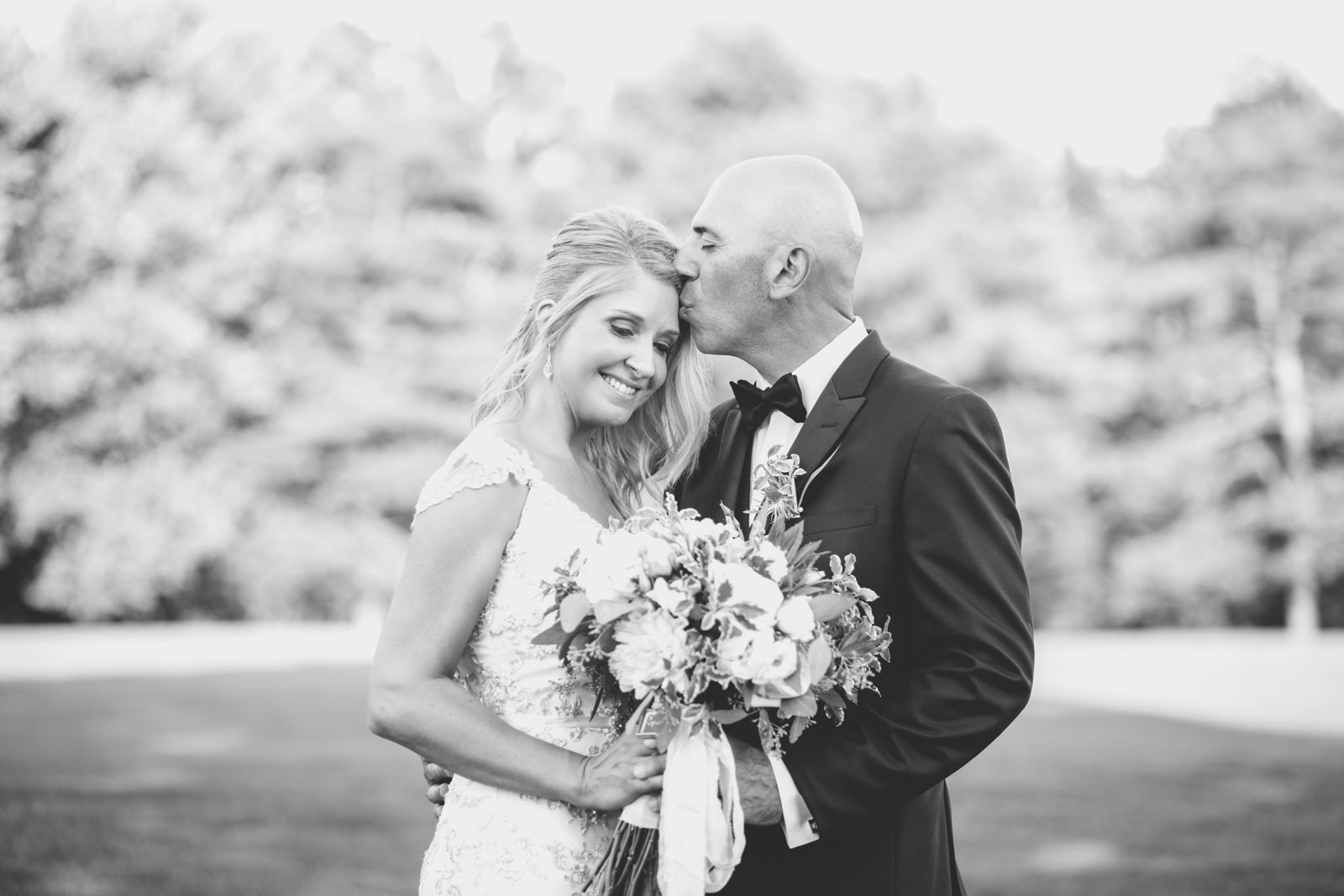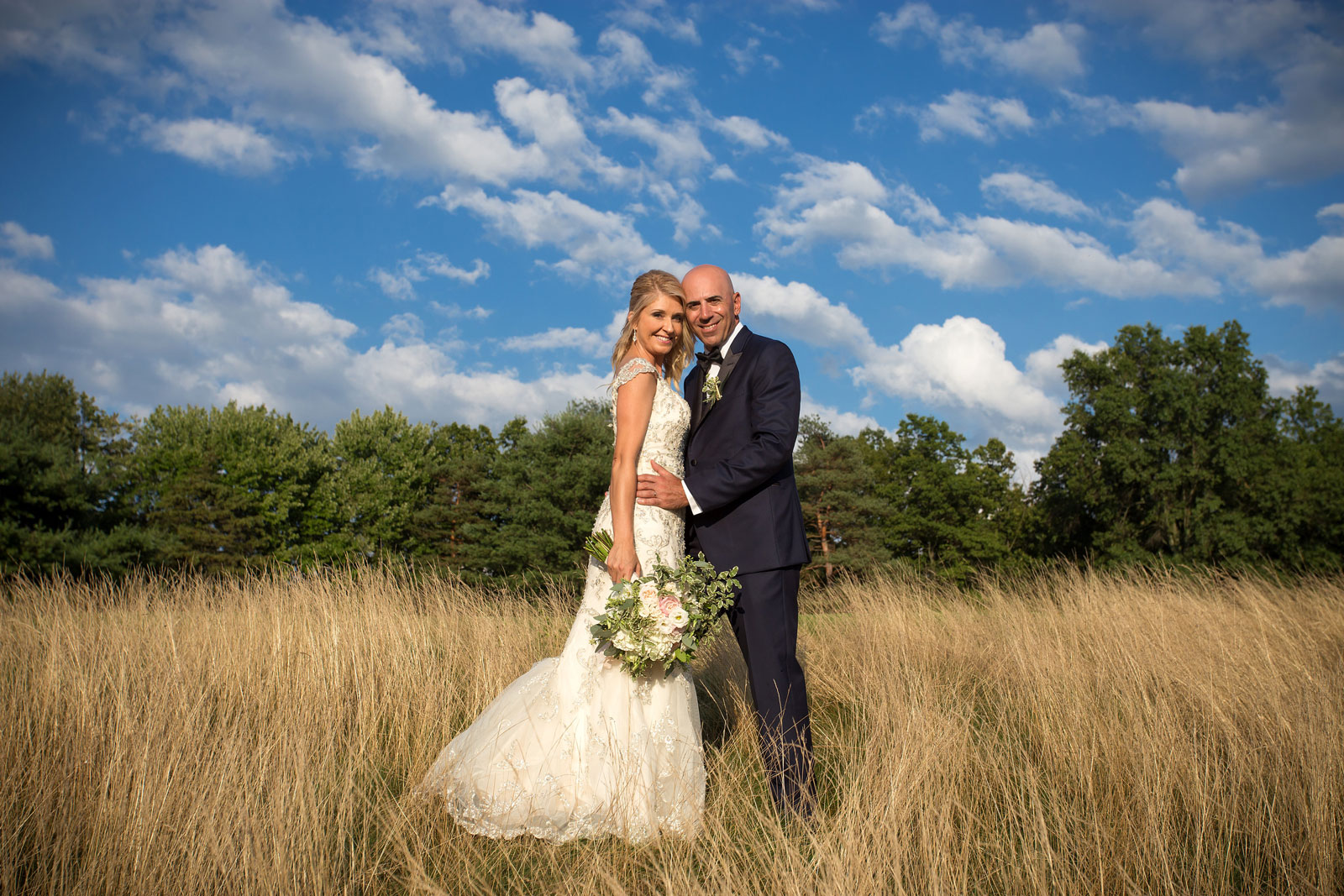 The Dress…
THE dress. Thank you to store owner Megan at The Wedding Embassy in Watertown. The Maggie Sottero dress that Megan and Linda (the most amazing seamstress ever!) helped me tweak and make changes to, was exactly the way I imagined my dress to be. And how about the matron of honor dresses? I gave Bev and my sister Holly color options and they chose what they wanted from the great selection at WE. I think they picked the perfect dresses, don't you? Mom even found her lovely dress there too.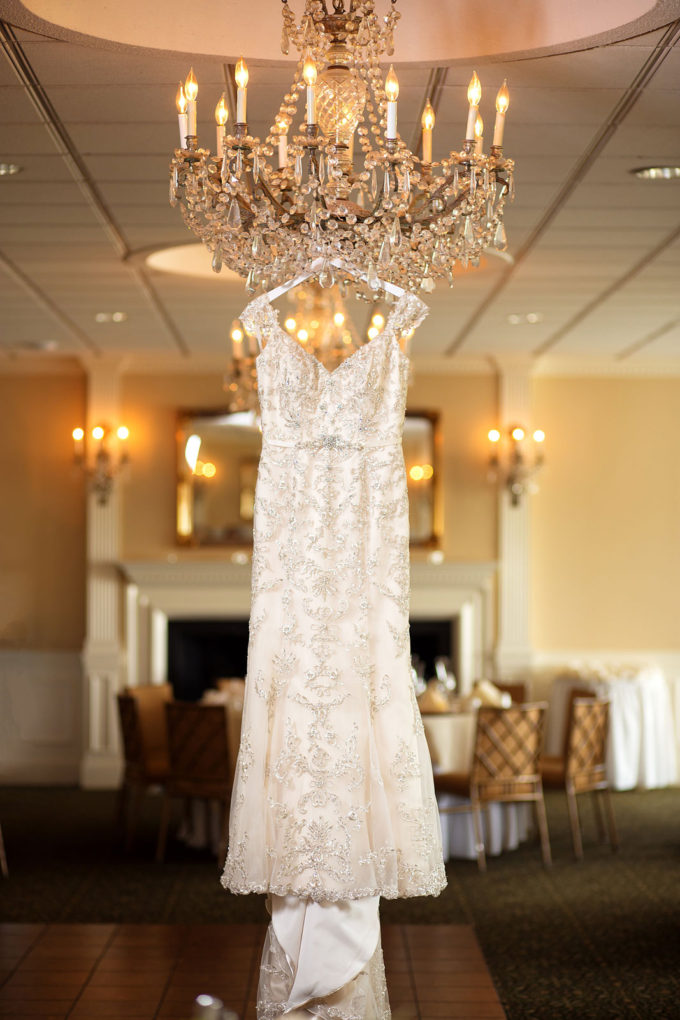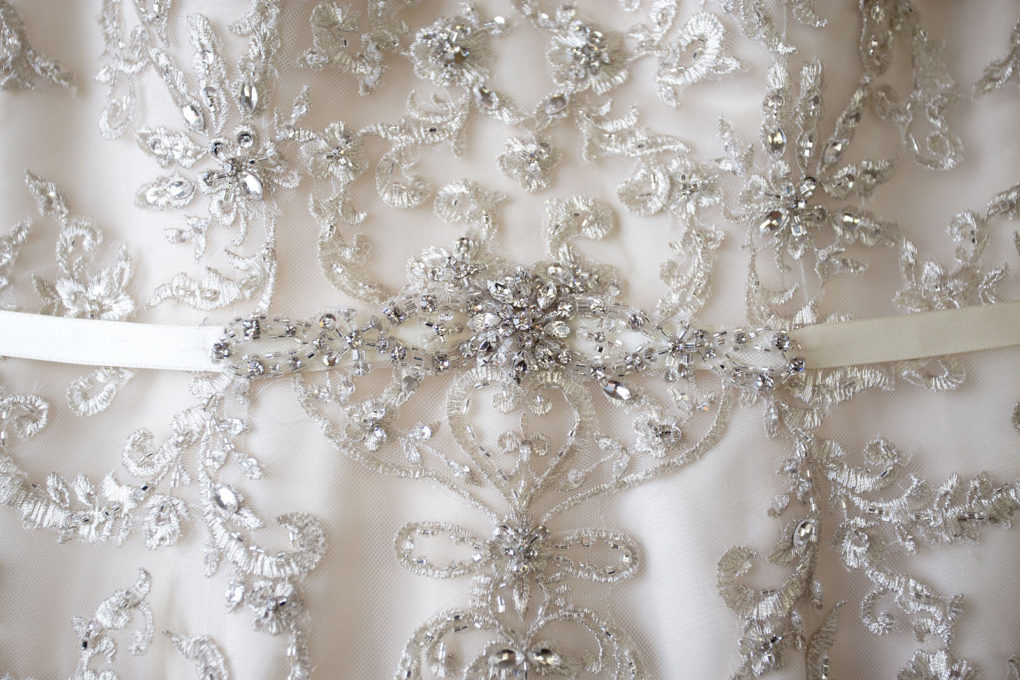 The Shoes…
THE shoes. Manolo Blahnik Hangisi Pump. You can see our feature with Tony Yurgaitis at the MB boutique in NYC here as we searched for our shoes!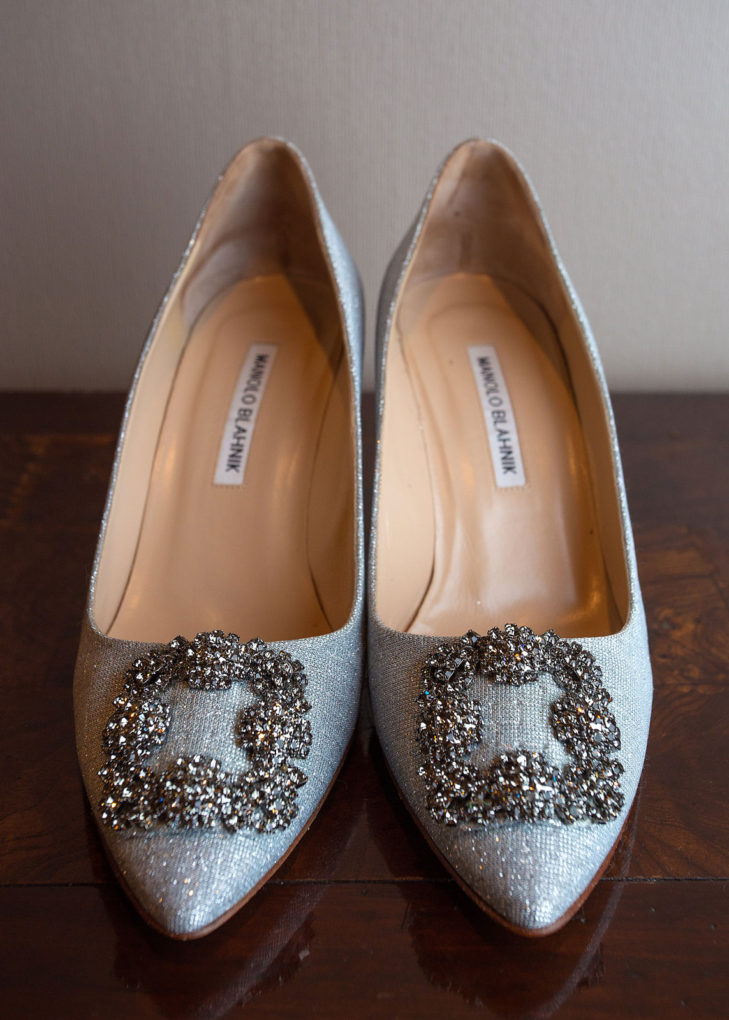 The Cake…
THE cake AND cupcakes. How could we not choose Amanda Glover/aka AmandaBakes, for our cake and 3 flavors of cupcakes? We fell in love with her baked goods after meeting her at The Morris Marketplace at South Farms. With her farm-fresh eggs, Arethusa butter, and other locally sourced ingredients, it was a no-brainer! Taste buds were happy. We're still hearing about the "fairy dust" on our cake, and someone even told me they tried all 3 cupcakes that night!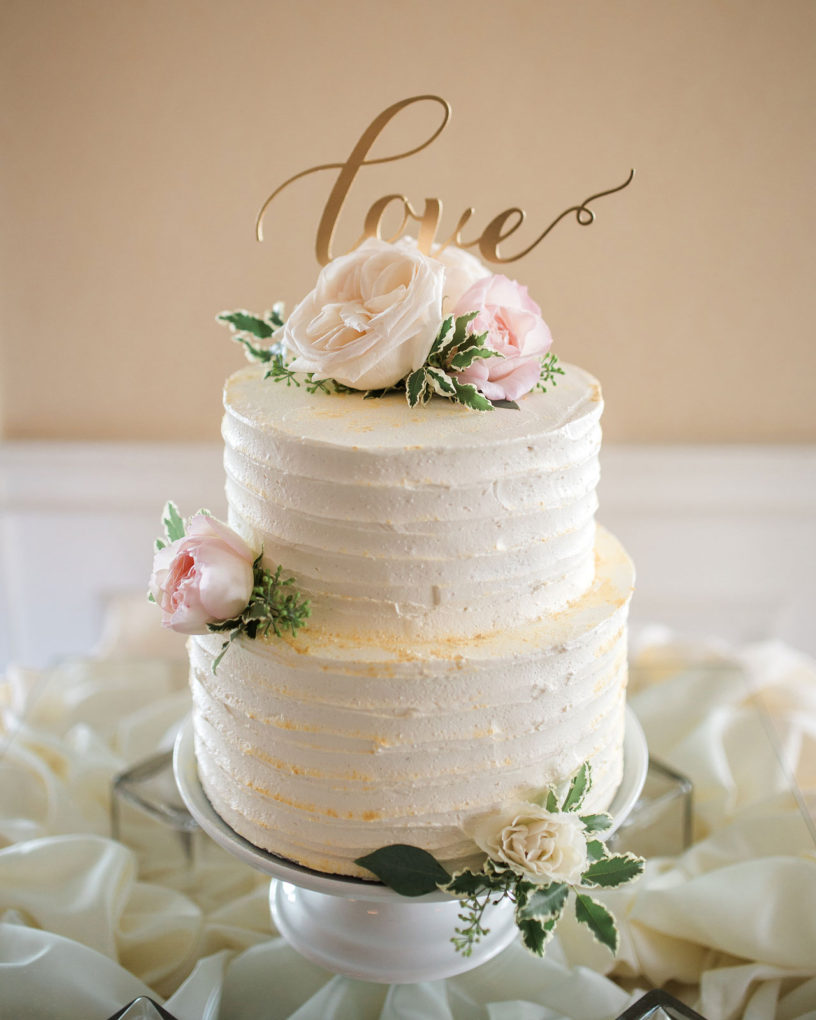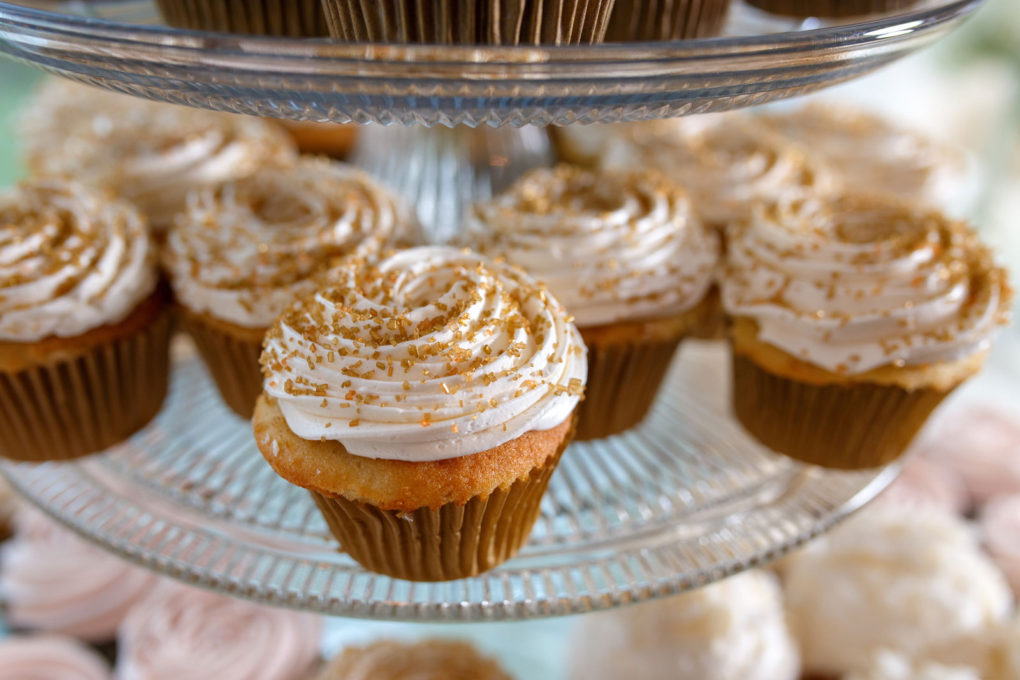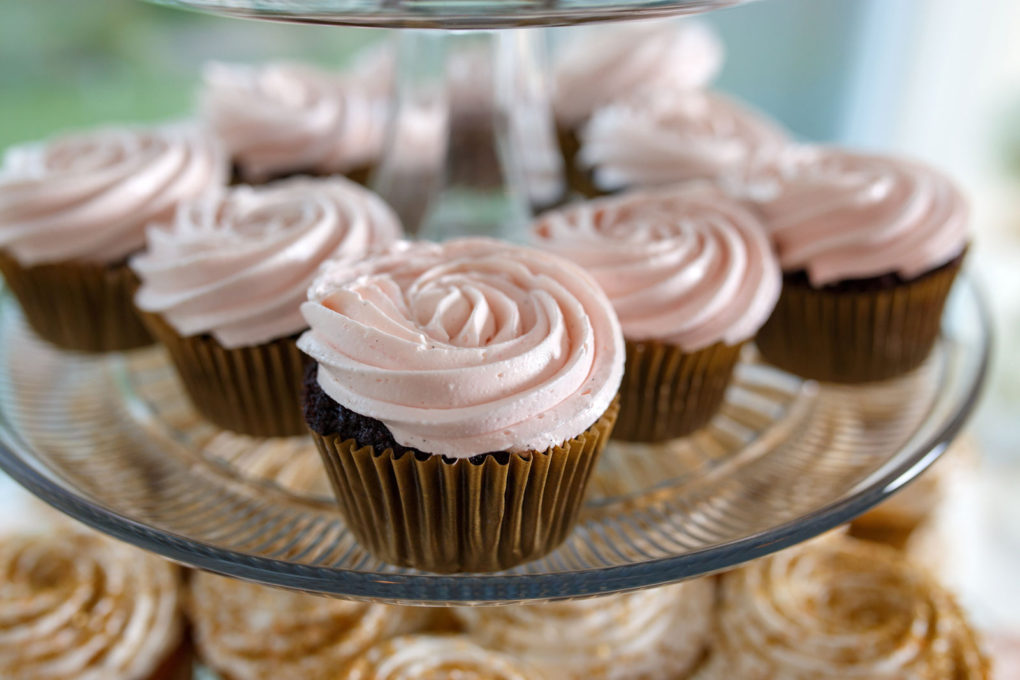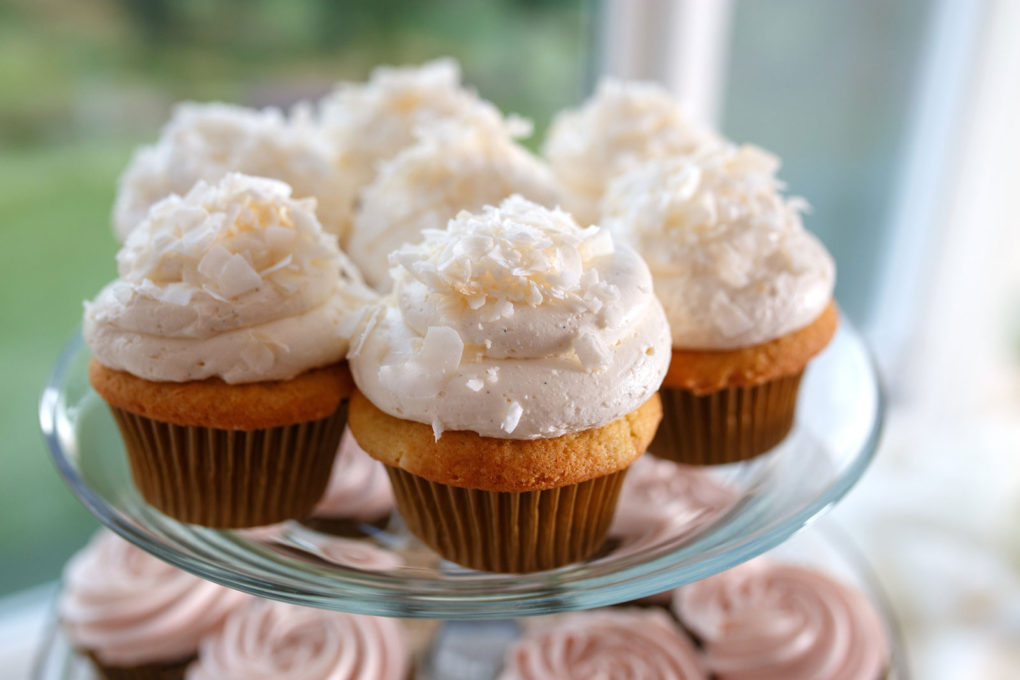 The Flowers…
THE flowers. Another no-brainer…Sarah Worden at Sarah Worden Natural Design is a genius at design and all things floral – truly, she did ALL of the flowers for the day. I gave her my likes and she took it from there. Heaven. And my bouquet smelled divine – she even incorporated mint into it. Sarah is also the Event Director at South Farms.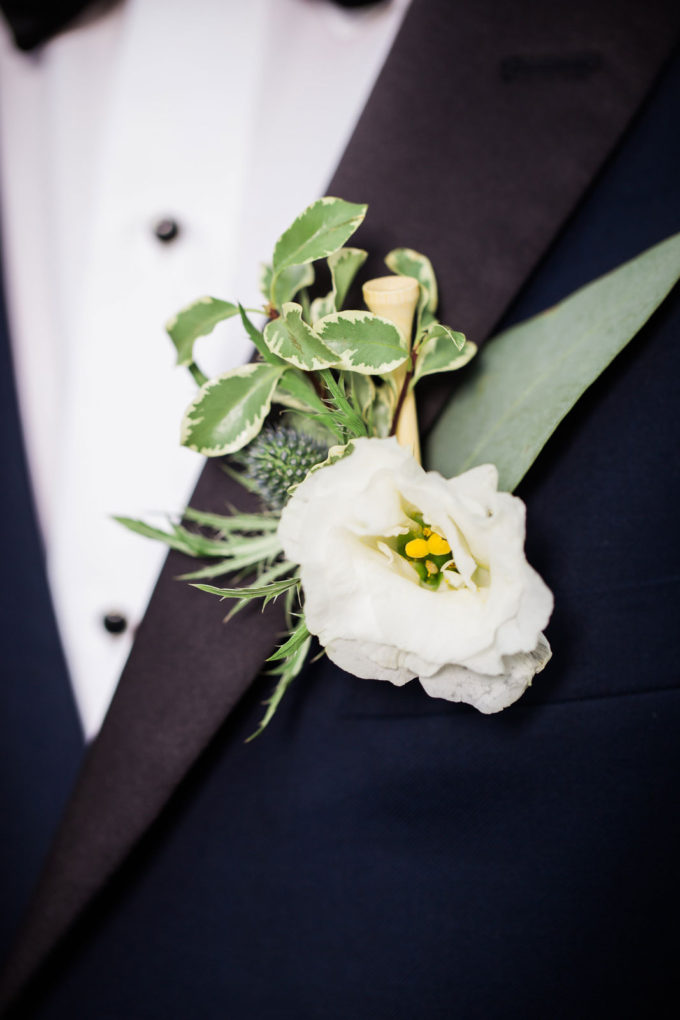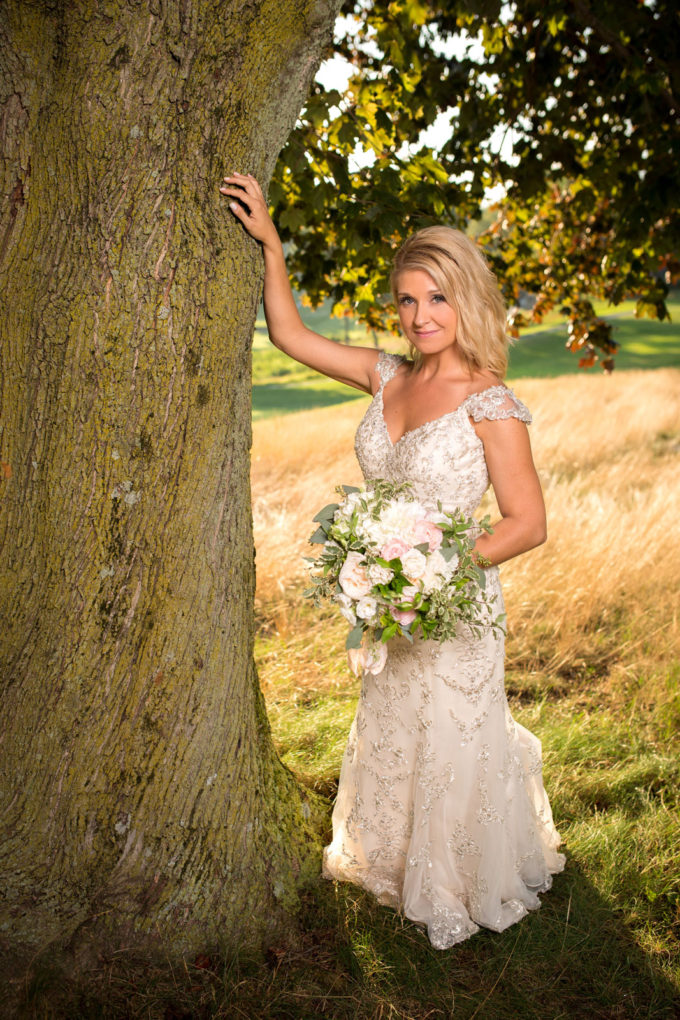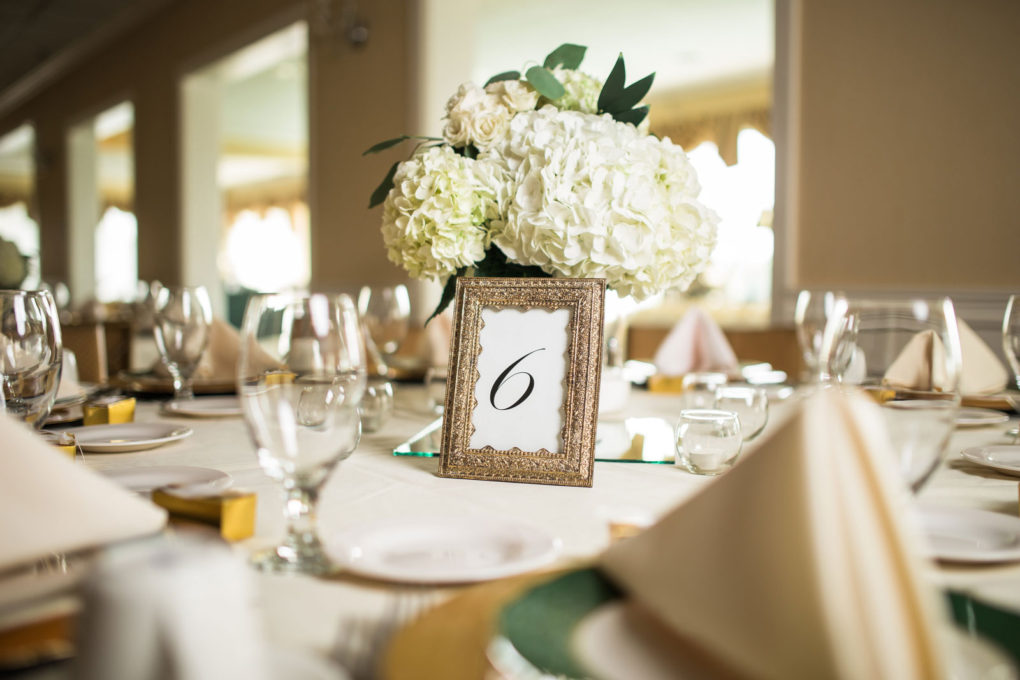 The Invites…
THE invites. La Petite Stationer in Washington was there from start to finish, and their selection was insane! How fun to sip champagne and browse through books of gorgeous paper and designs? We were even able to use our own font for our names on the invite with help from the ladies at Squintmore. Thanks, Rachel and Katie!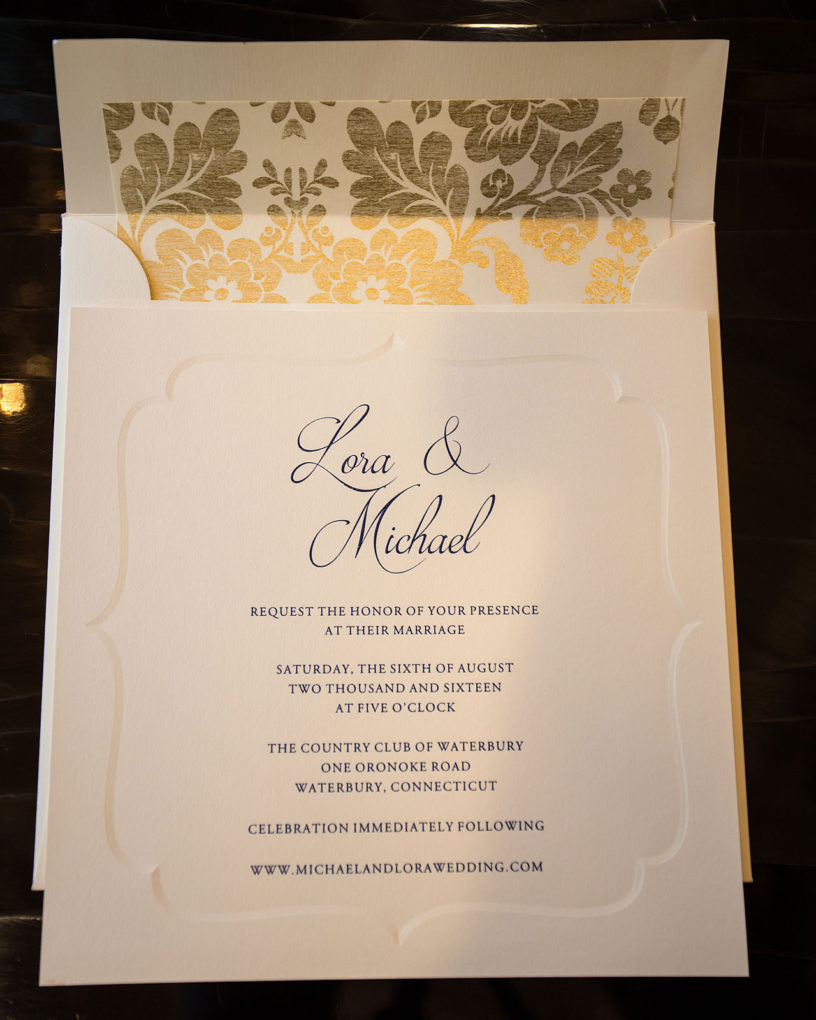 The Registry…
THE registry. Where do local area brides head to for their registry when they want top brands, elegant style, and excellent customer service? Elizabeth Richard in Woodbury. We even ordered our cocktail napkins and cake-cutting set at ER, I also got Michael's silver cuff links and Holly and Bev's custom monogrammed silver necklaces for their matron of honor gifts there.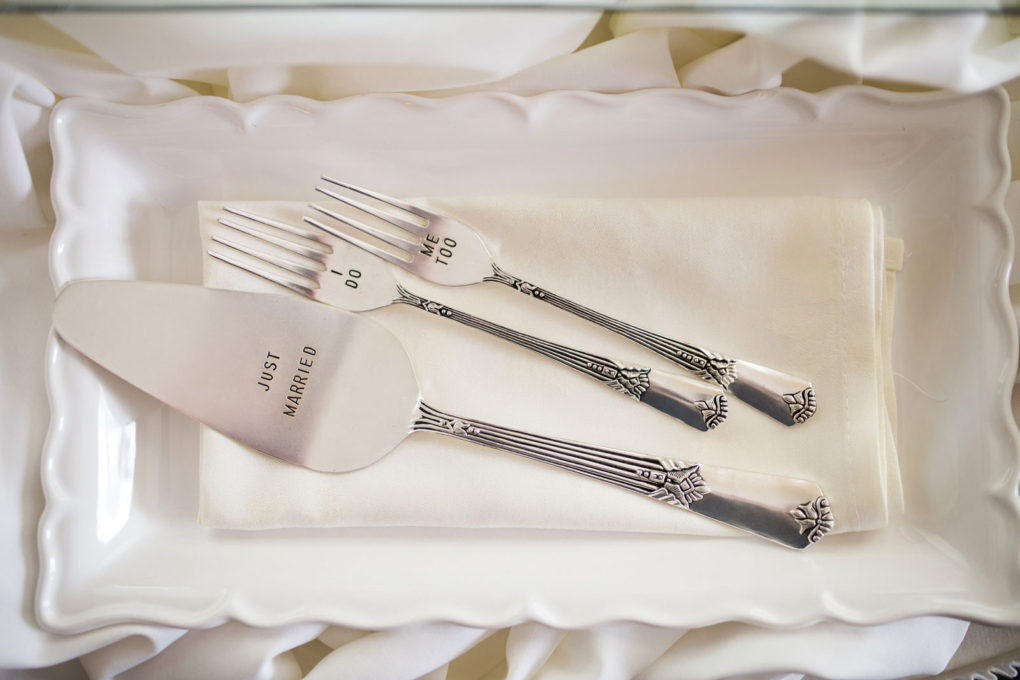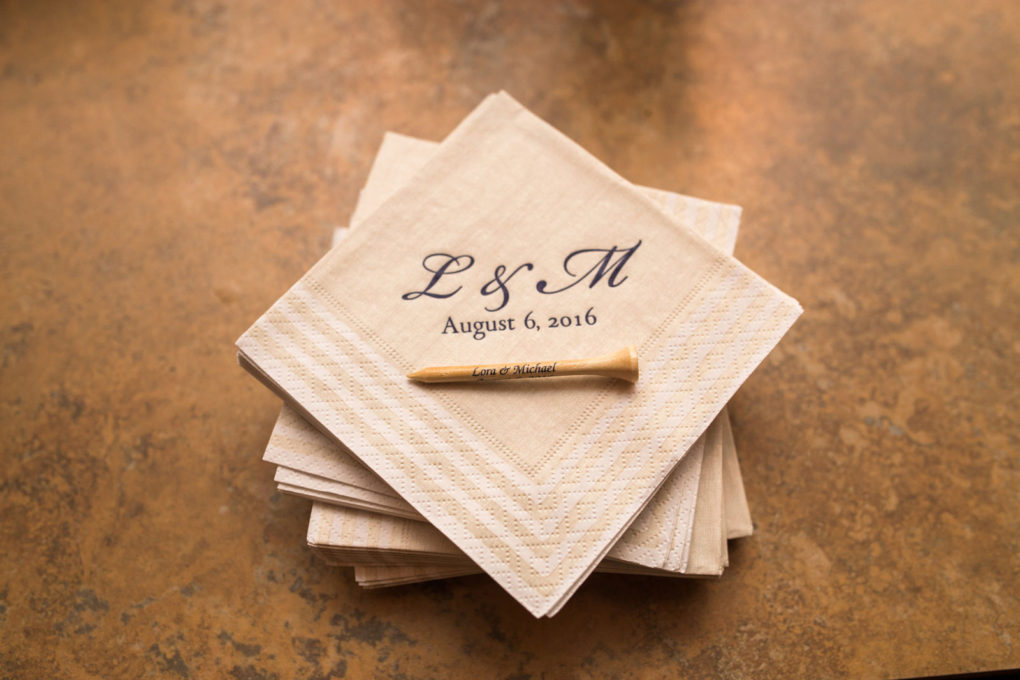 The Jewelry…
THE jewelry. We fell in love with Steinen Jewelry during our Valentine's Day gift guide and again on a feature for UL, so she was the perfect person to create custom earrings for my matrons of honor! All she needed was the dress colors and she took it from there, creating a drawing board of ideas, natural stones, Swarovski crystals, and gems; a creative genius!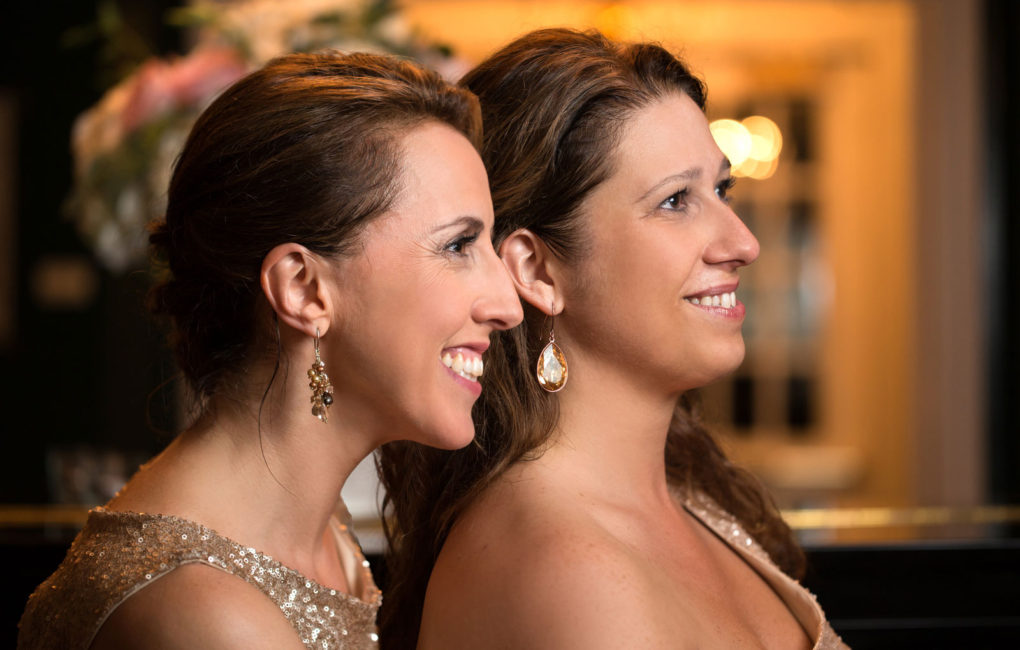 The Favors…
THE favors. Thorncrest Farm & Milkhouse Chocolates in Goshen made this way too easy! I went first for a tasting and to meet Kimberly Thorn, owner and chocolatier, and my taste buds were screaming that this was the right choice. She was such a pleasure to work with and she helped create a chocolate ganache covered in dark chocolate with a gold "K", and a milk chocolate heart with soft buttery caramel in gold (see the gold theme here?) boxes and white ribbon. Go tour the farm and buy some chocolates!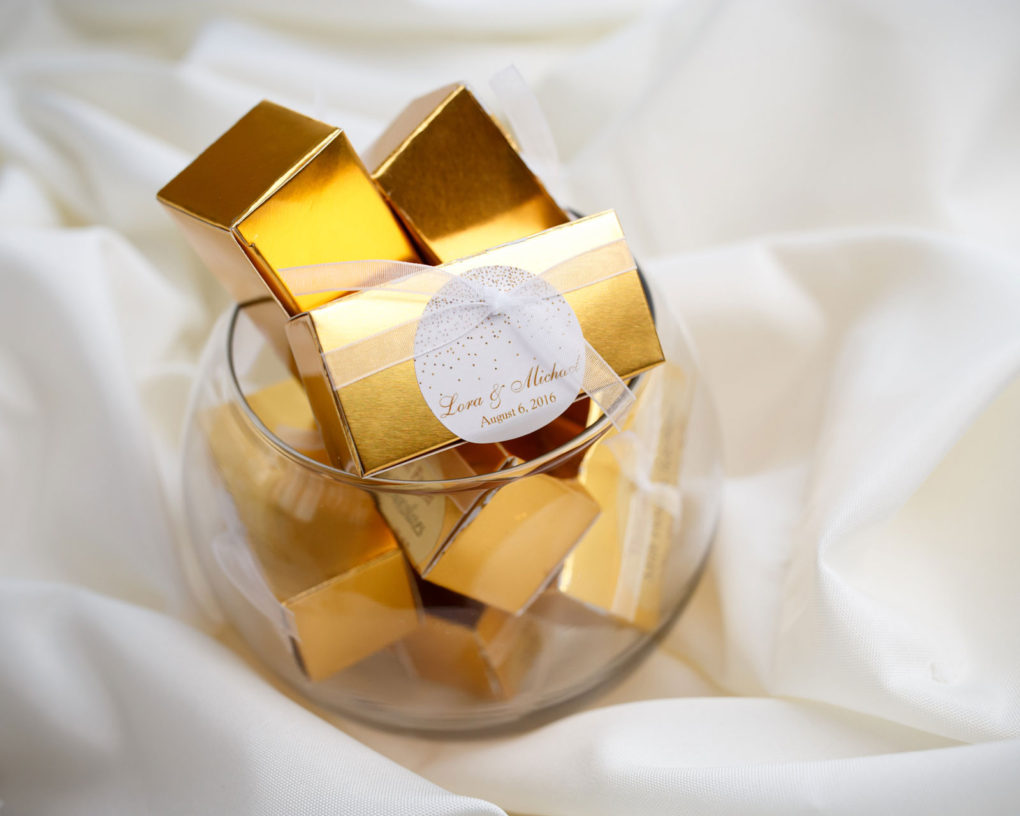 The Face…
THE face prep. A lot of people are looking at your mug on your wedding day. Naturally, we headed to Les Beaux Vous in Torrington for some work…Bev and I had a blast with Linda and Tristine getting our NovaLashes and SilkPeel treatments. We highly recommend them for manis, pedis, hair appointments, facials, massages, oh the list goes on! Thanks, ladies for making us feel glamorous!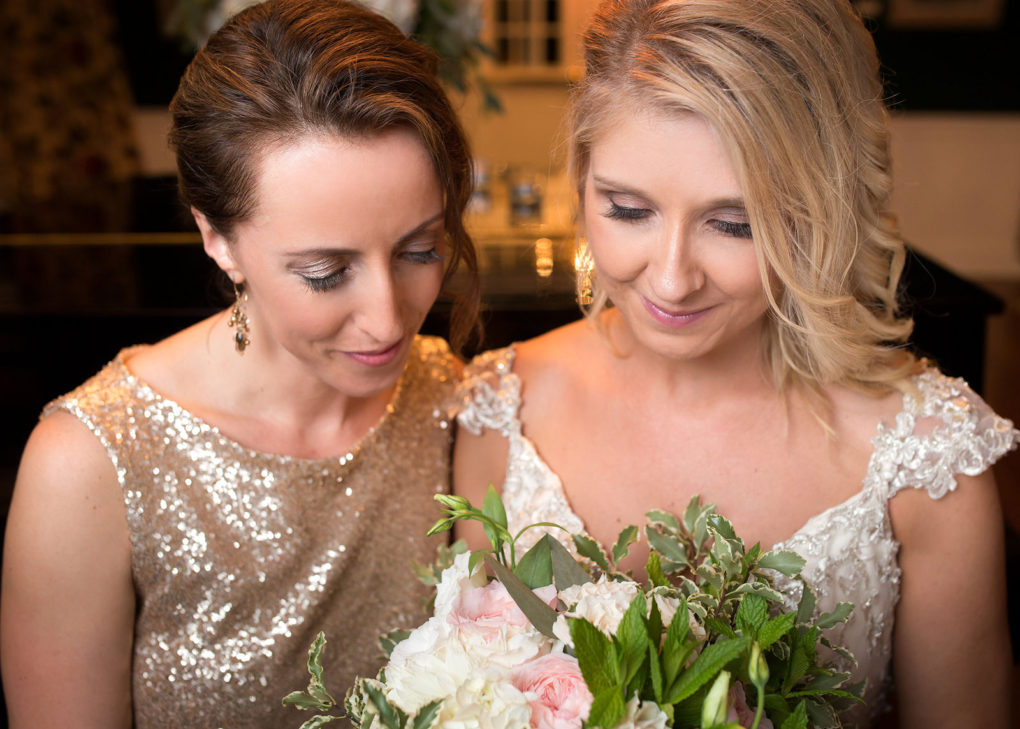 The Body…
THE body prep. Fitness Matters in Kent kicked our butts in gear for those dresses! We had a series of sessions with Hope Lord, trainer and business owner, and she had us doing some intensive (but still fun) moves in her great studio. Give her a ring (pun not intended) for your fitness needs!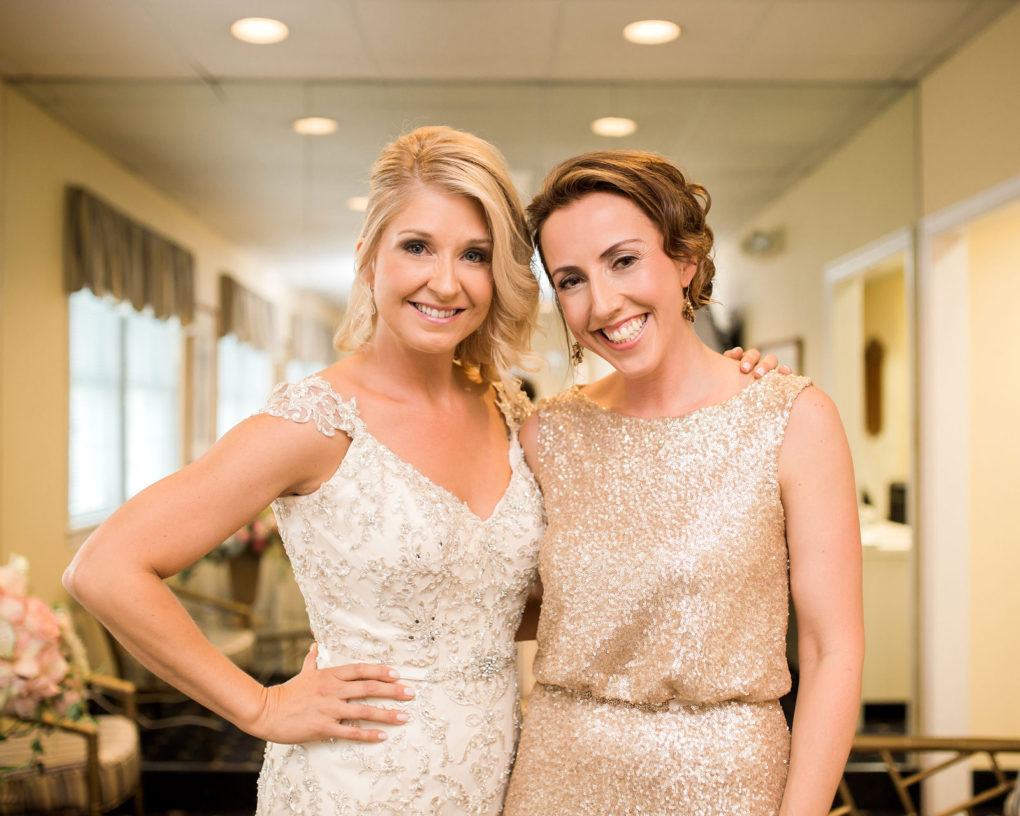 The Escort Cards…
THE escort cards. Terston in Kent was my go-to store for our Hester & Cook "Chilewich Drift" escort cards. Trivia tidbit – a place card directs the guest to a specific seat (which we did not have), and escort cards direct the guest to a specific table where they can choose from any seat at that respective table (ding ding, we did this one).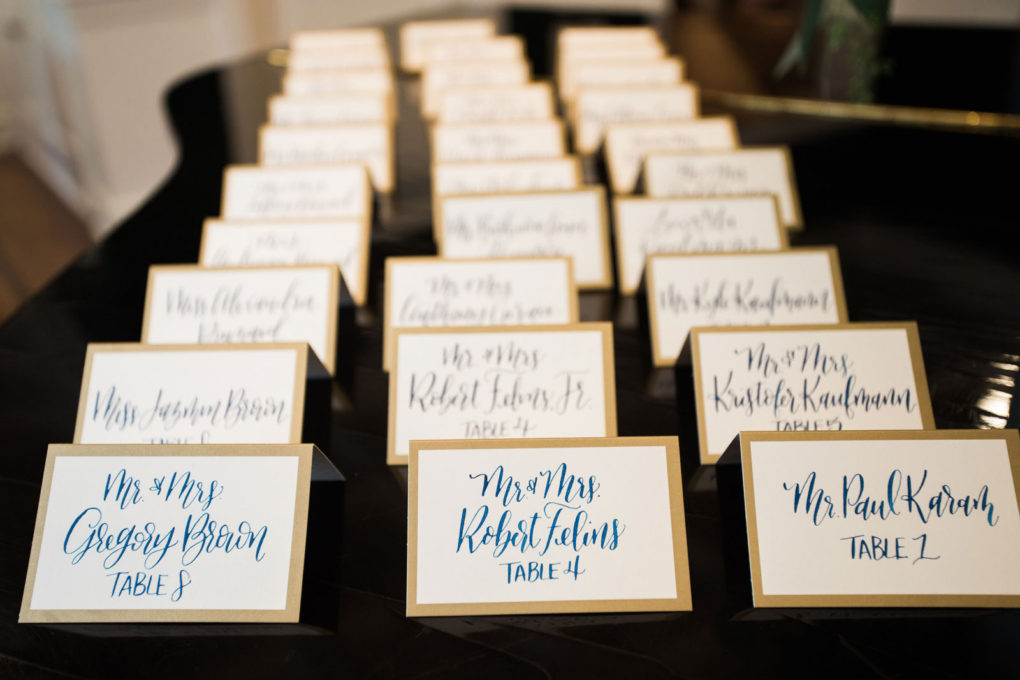 The Entertainment…
THE entertainment. Our friend, and American Idol finalist (and also a coach and cook!), Kimberley Locke gave us an amazing gift…she sang a song at our wedding ceremony and one at our reception. When we kicked up our heels at the reception, our friend Aaron DeMarest, owner of Pryme Tyme Entertainment got our guests on their feet!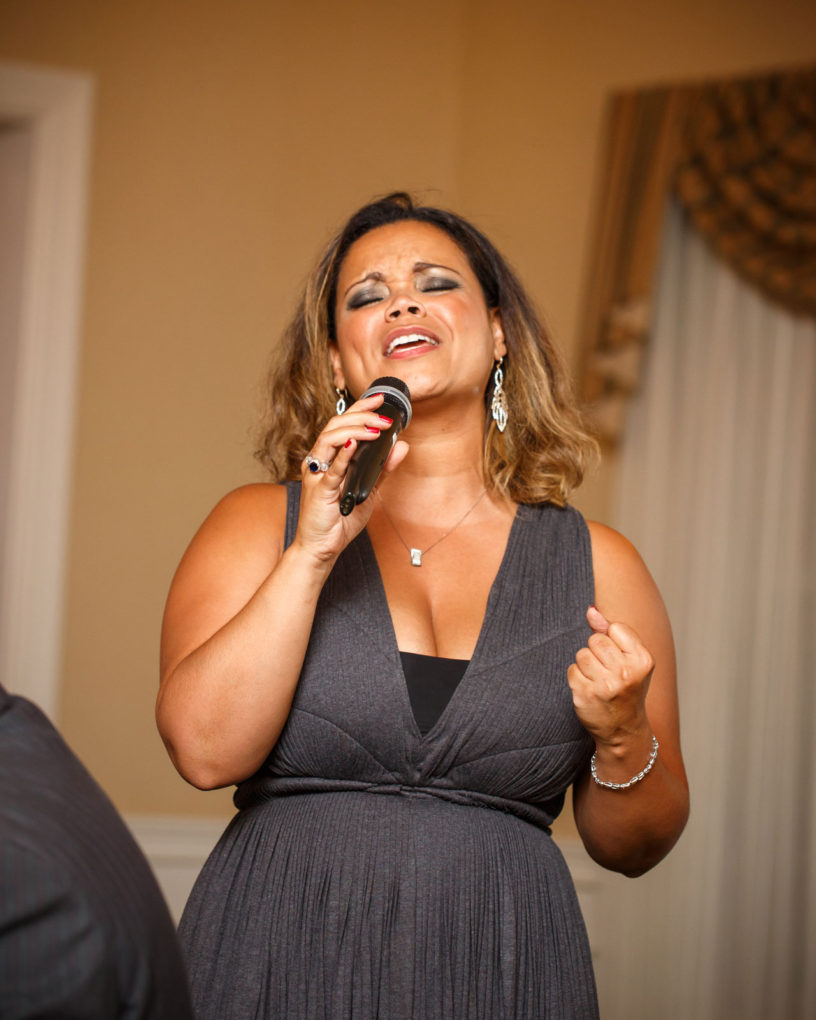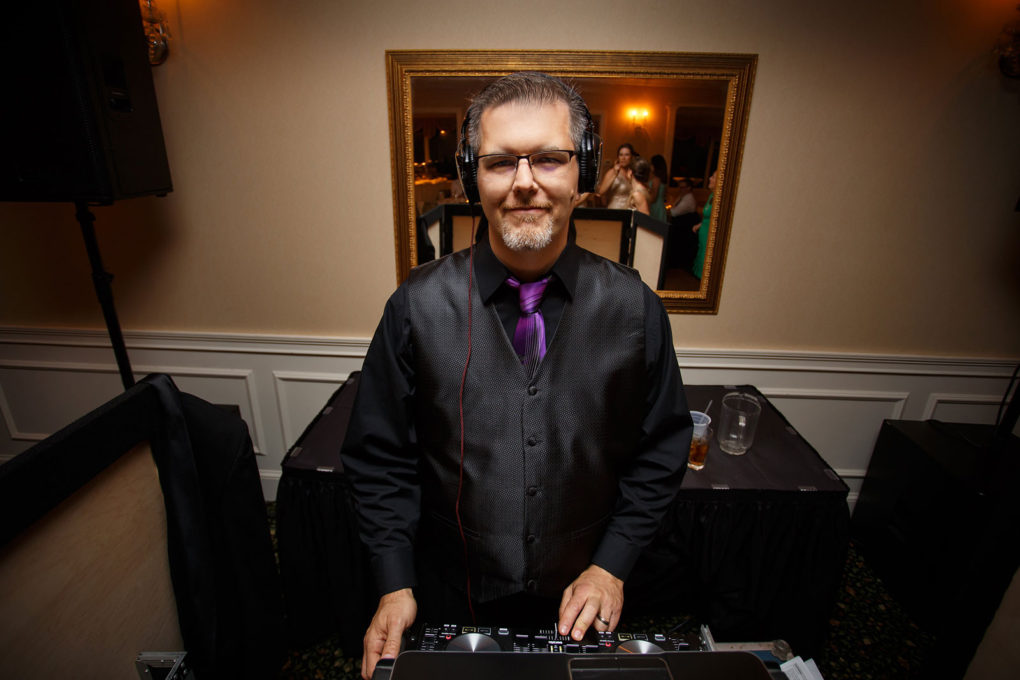 The Feet Savers…
THE shoe savers. We can't help but give kudos to The SoleMates. Any woman wearing heels at an outdoor event NEEDS these in their lives. We didn't sink into the grass or ruin our fabulous heels on stones or pebbles. Easy on, easy off. Go.Get.Some.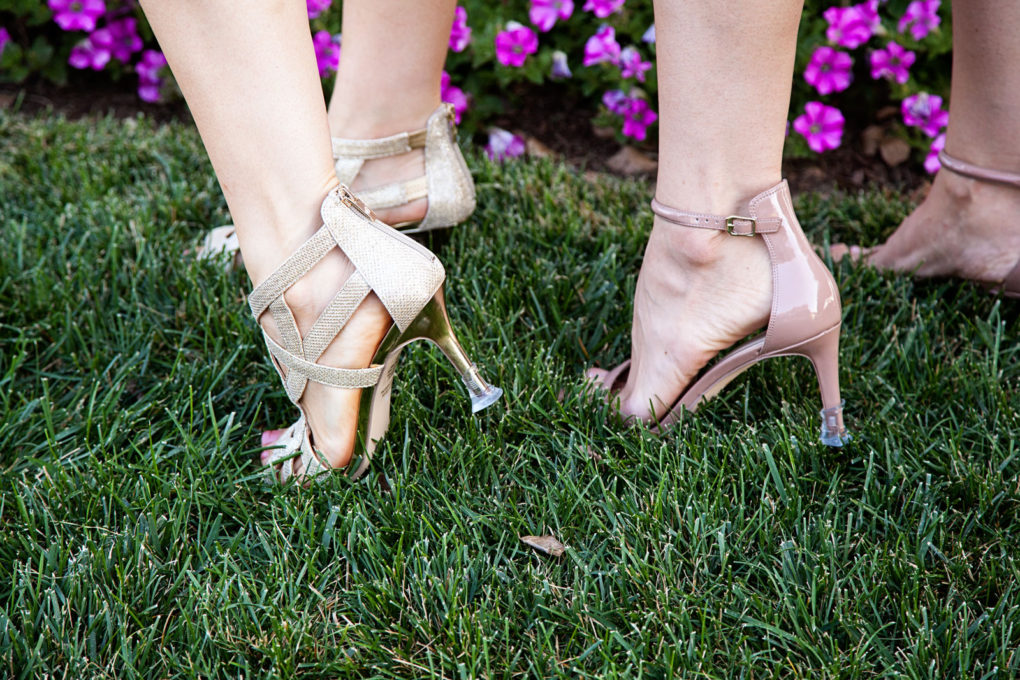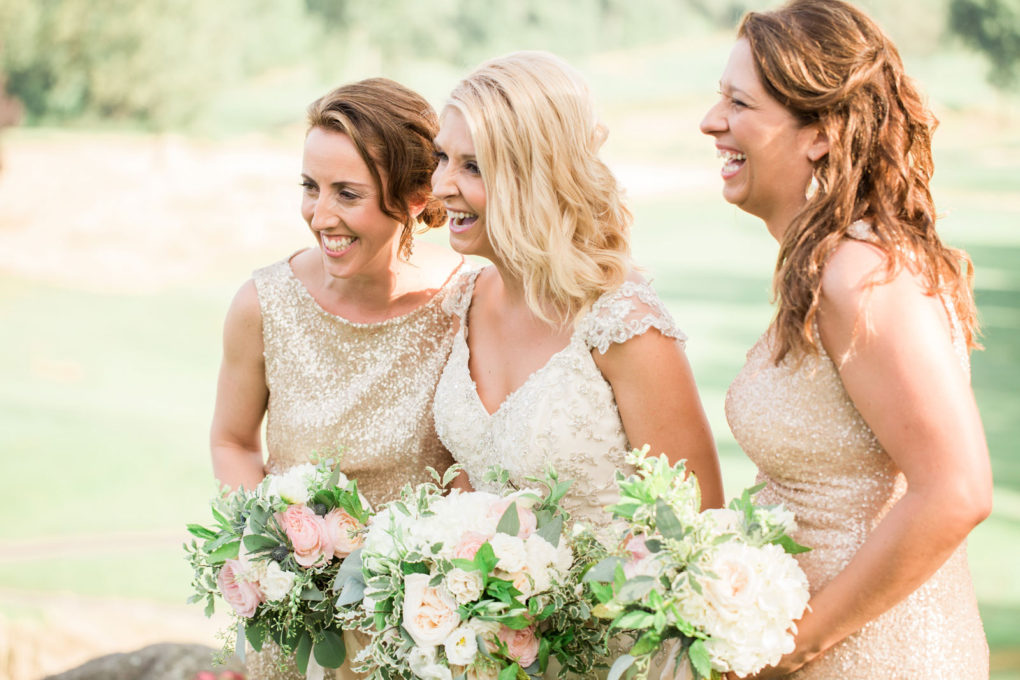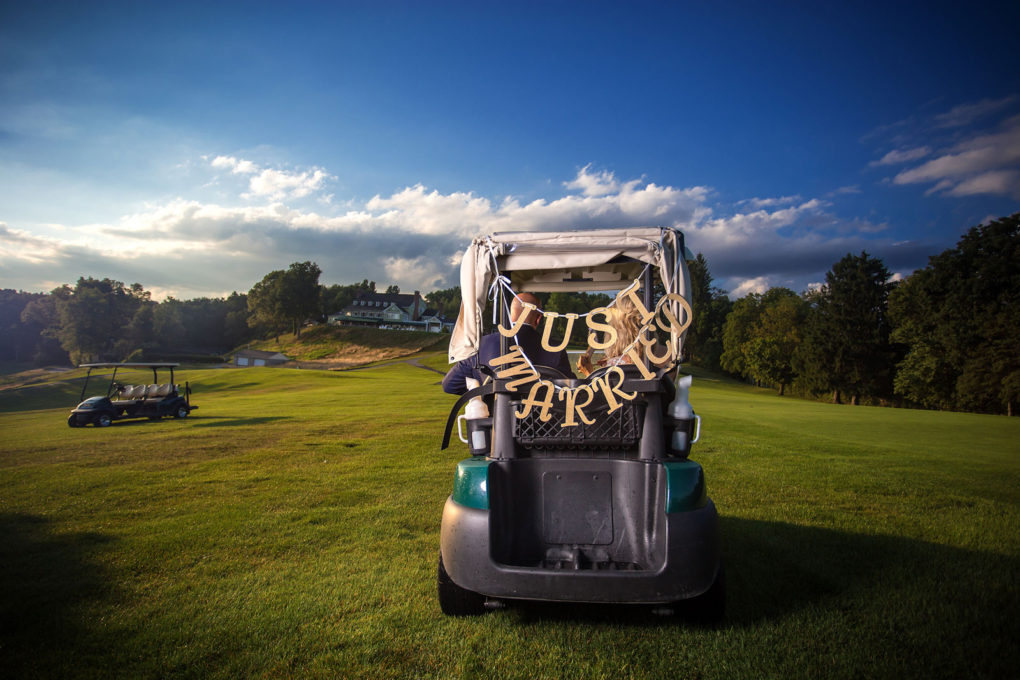 And they lived happily ever after…
Thank you: Fritz Photography, Corey Roberts, Tim Lenz, The Country Club of Waterbury (Cathy and Chef Chris, you rocked our day), Squintmore, LTW Custom Cosmetics (for my "Michael's Wife" custom lipstick – the perfect pink), Andrena Gerace (makeup), Michelle Young (hair), Letter Lane Design Studio (calligraphy), Dr. Peter LaBarbera (for being a wonderful friend and officiant).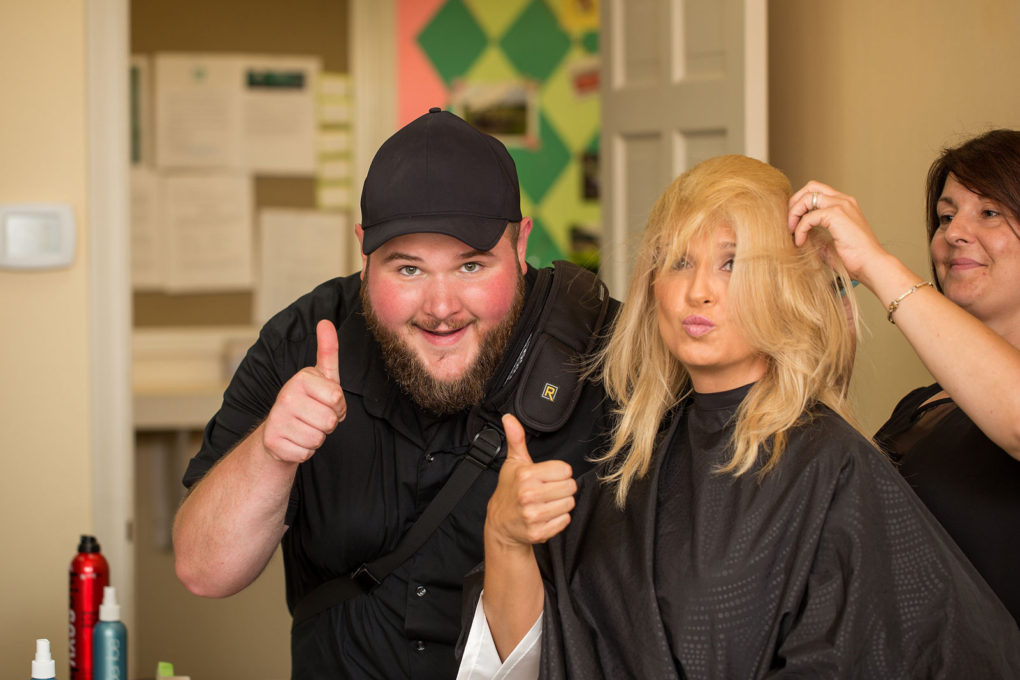 Me and wedding photographer Bill Fritz…at our best…
Words: Lora