Restaurant: Fife 'n Drum Restaurant, 53 Main Street, Kent, Connecticut
When you are hankering for: New American, eclectic, seasonal, comforting food. A restaurant steeped in history (family run and owned since 1973) serving up some classic favorites plus specialties that you would be hard pressed to find anywhere else around here. When you want to sit by the fire and have the best Caesar salad or filet au poivre made for you tableside. Also, for those who like to choose from an extensive wine list (28 pages and they have made the Wine Spectator Best of Award of Excellence every year since 1992). The Fife 'n Drum is a beloved Kent institution. The ambiance feels like a hug from a loved one – it's so darn cozy. The perfect place to go after an afternoon of shopping in Kent on a cold, frosty day! We loved every moment of our 20-course meal…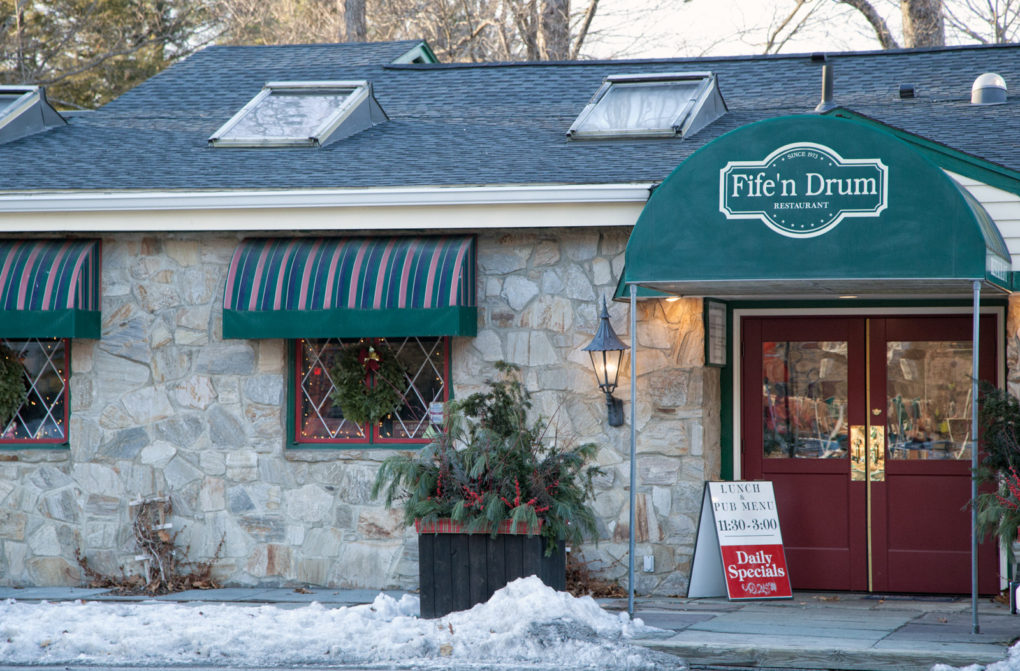 Occasion: These cold winter days were made for whiling away the afternoon enjoying good food and wine. Don't you agree? No occasion necessary.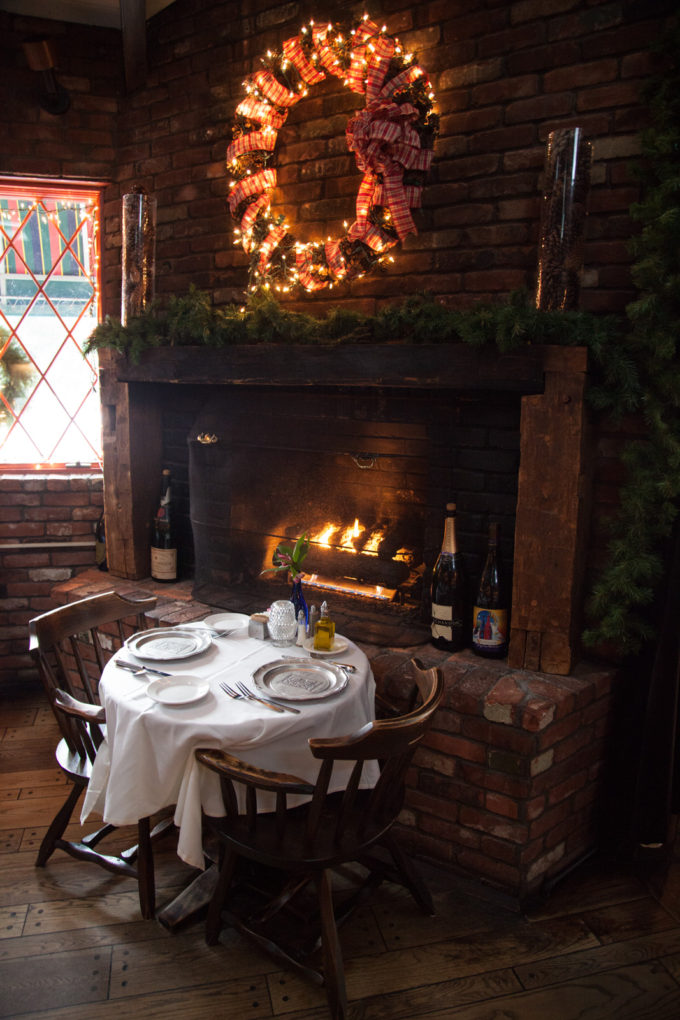 What we ate: Our very own Unlocking CT Tasting Menu was created by Elissa Potts (Manager) and Chef Chris Lanza. Nothing puts a smile on our faces like our very own tasting menu. Loosen your belts (as we did) and take a look at all we sampled!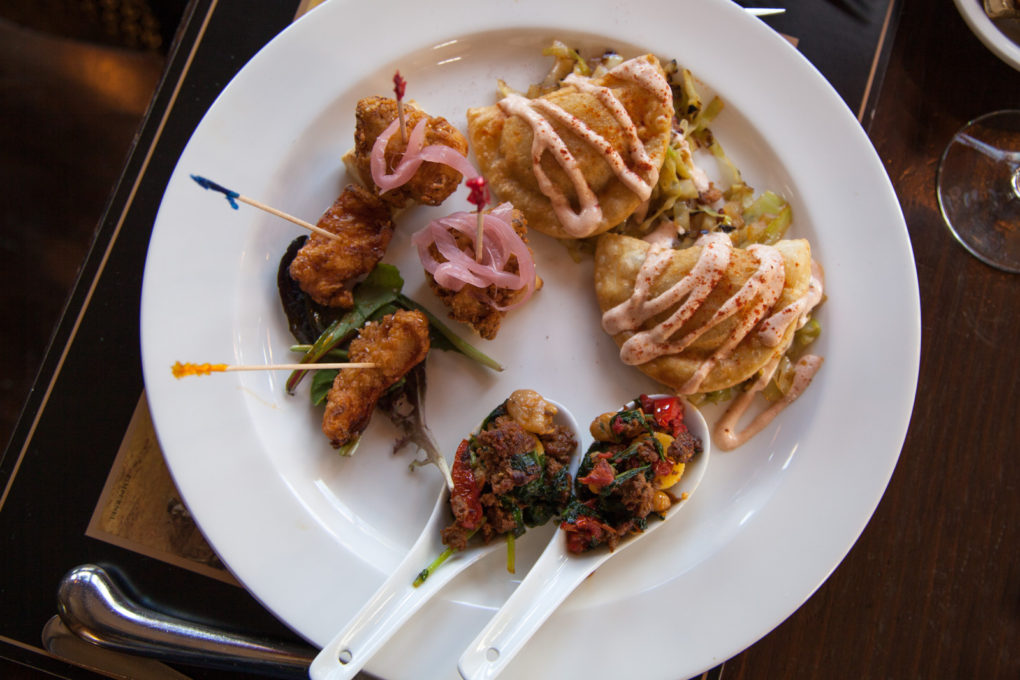 Here we have some "bites" of Crispy Sticky Chicken with Thai glaze; Ragout of house-made lamb Merguez sausage; Pierogis with bacon lardon; Fried chicken and Belgium waffle sandwich. Something for everyone!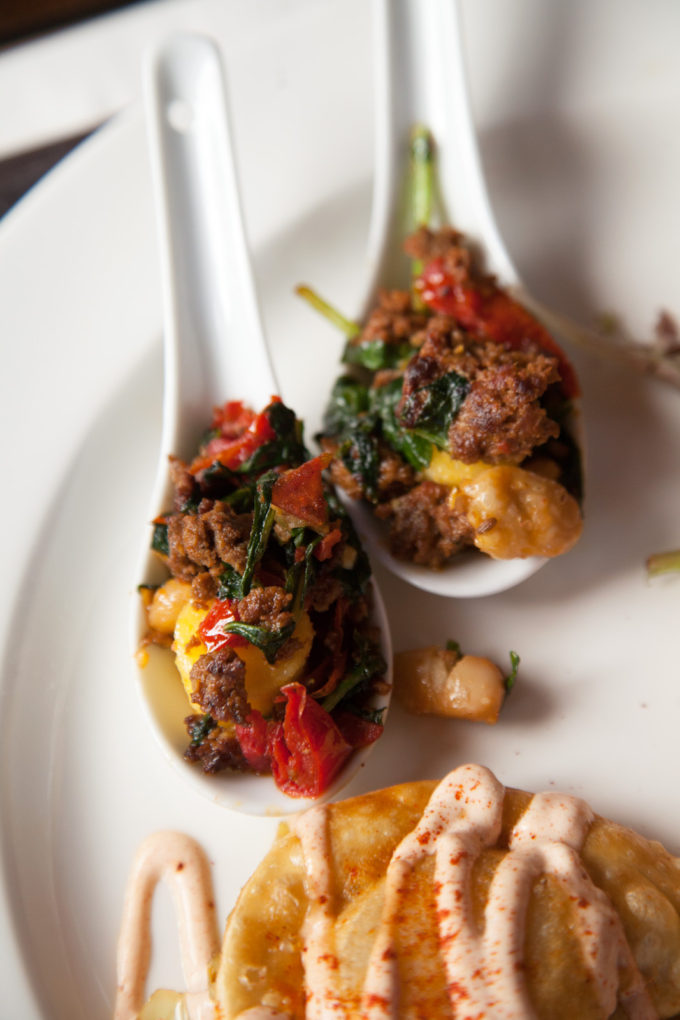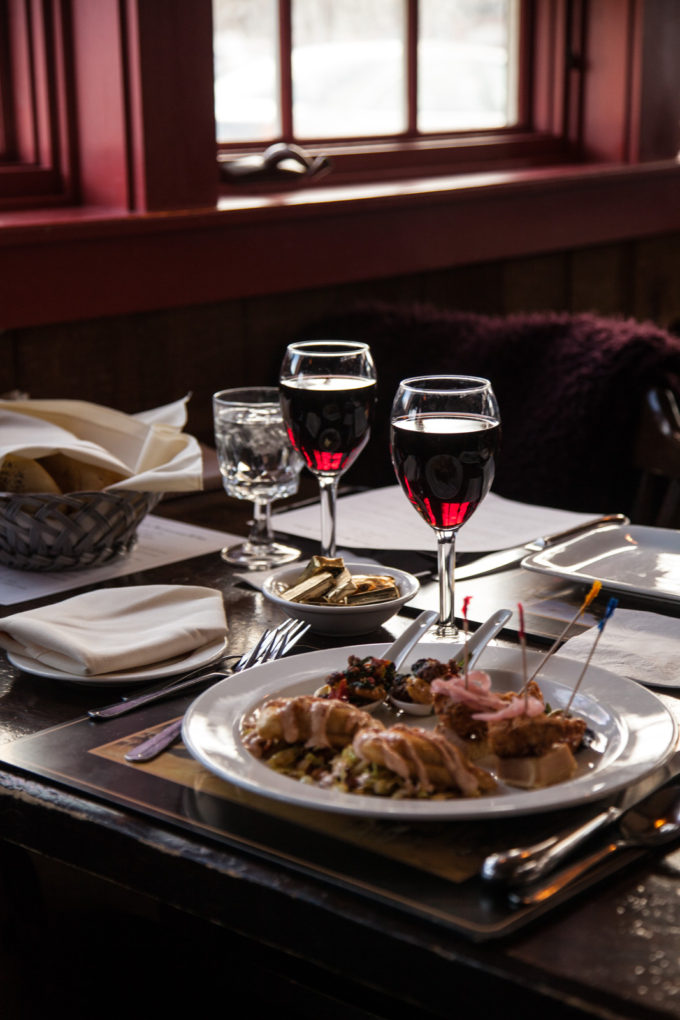 And then here comes the Caesar salad. If you've never had a Caesar made for you in front of your eyes like magic…then we suggest you get yourself to the Fife 'n Drum pronto.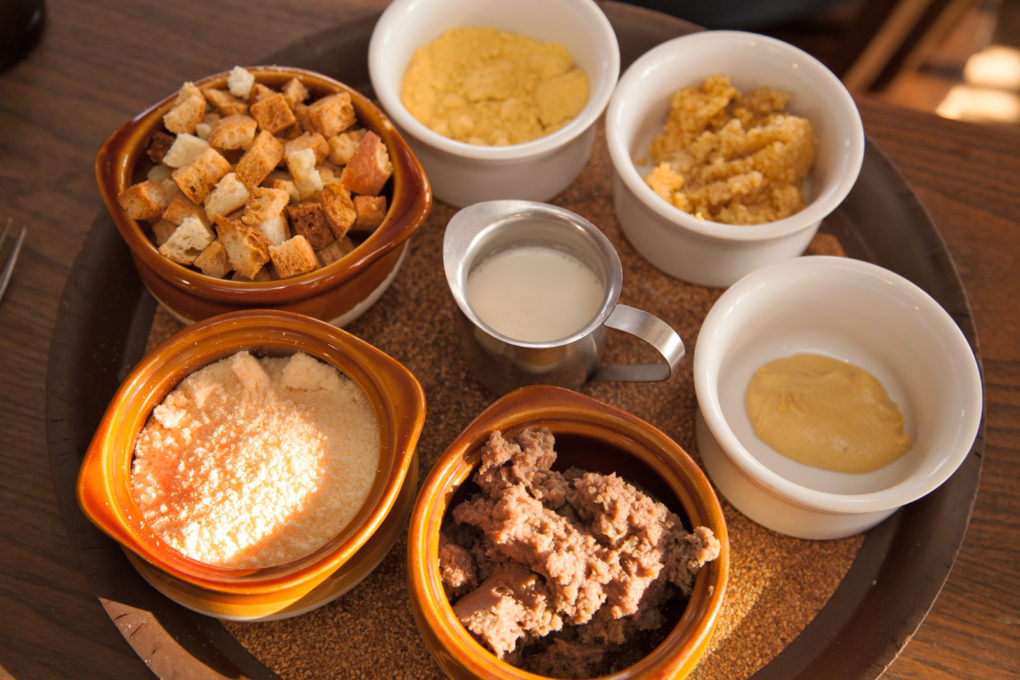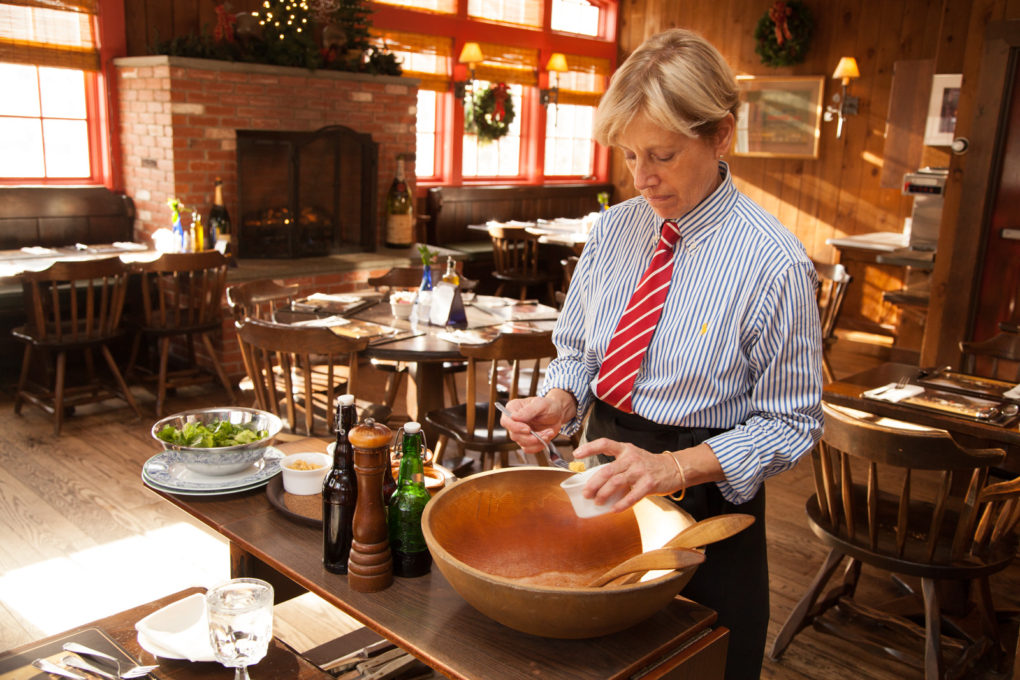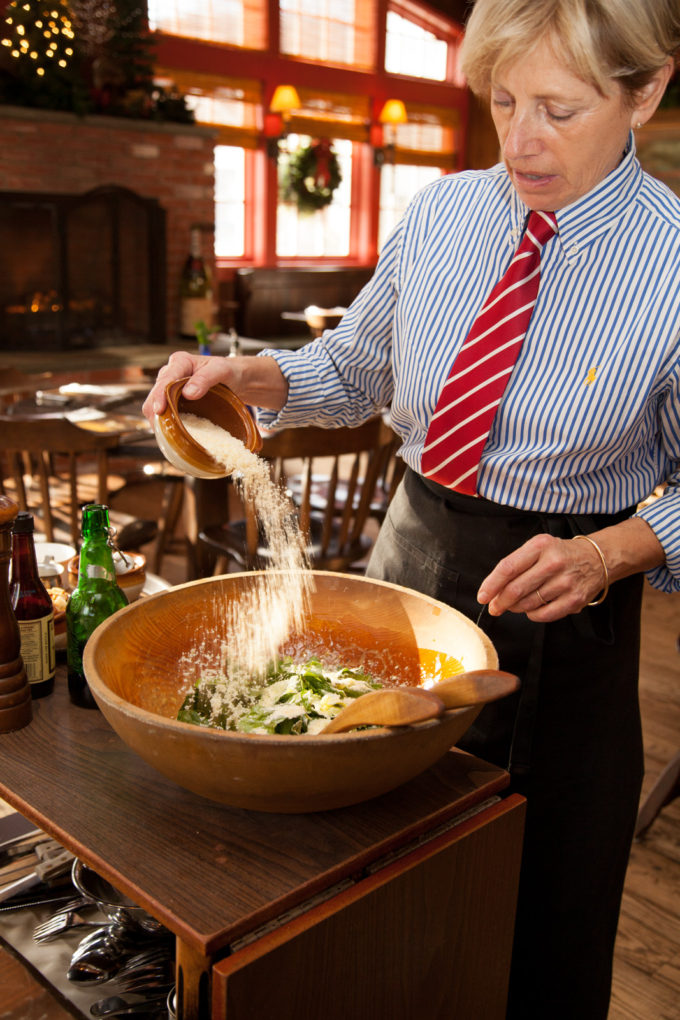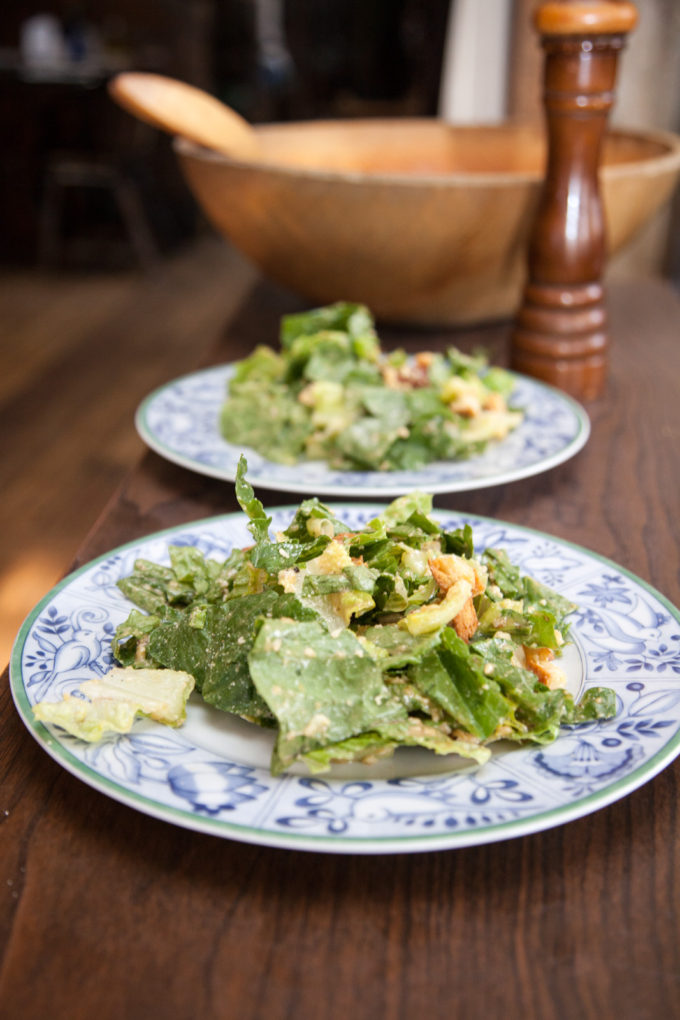 And just for fun…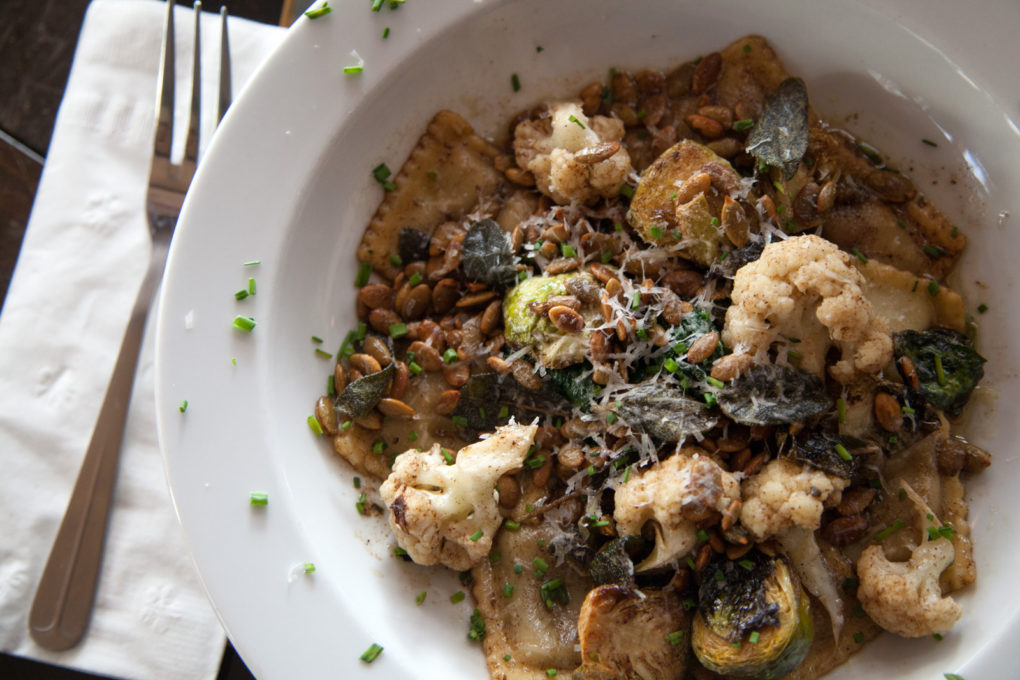 Moving on to the butternut squash ravioli with cauliflower, Brussels sprouts, pumpkin seeds, spinach and sage brown butter. Incredible!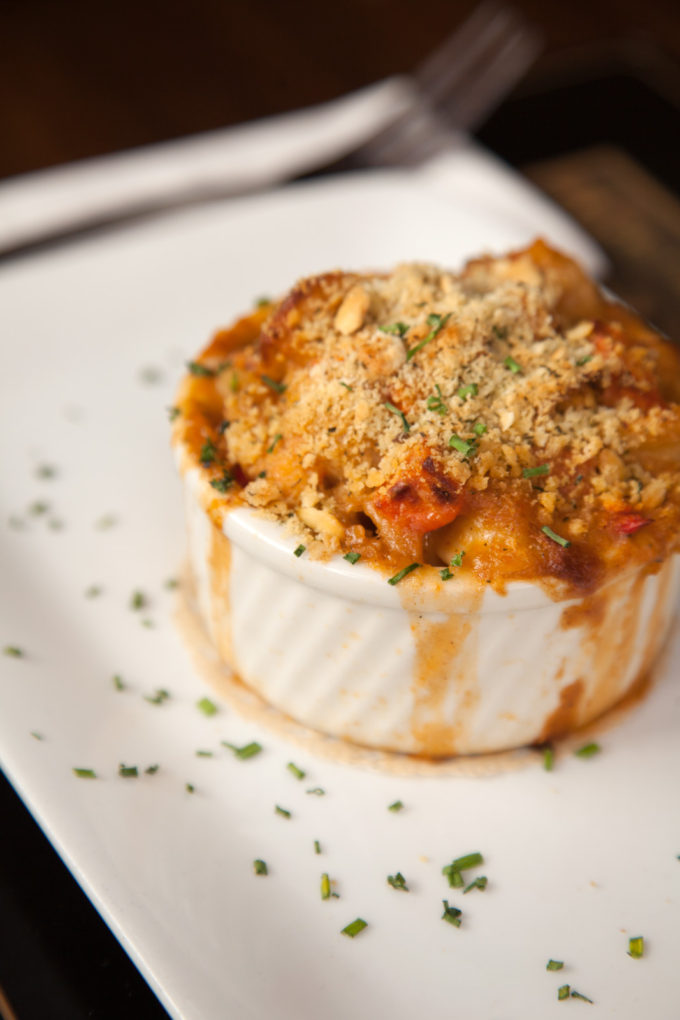 Baked Lobster and Shrimp Newburg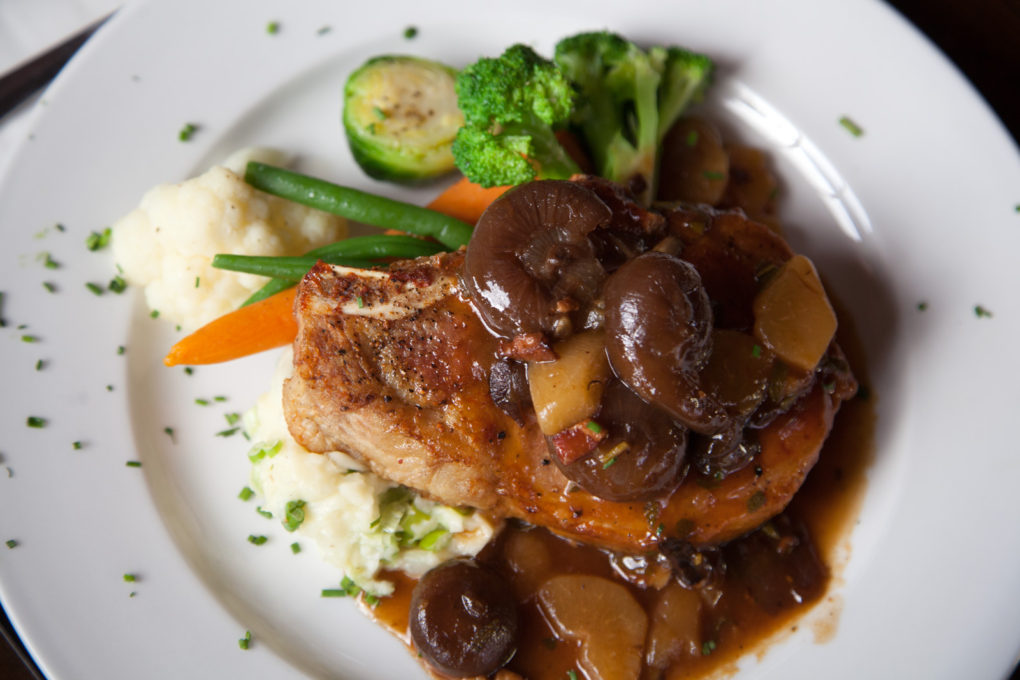 Pan roast Duroc pork chop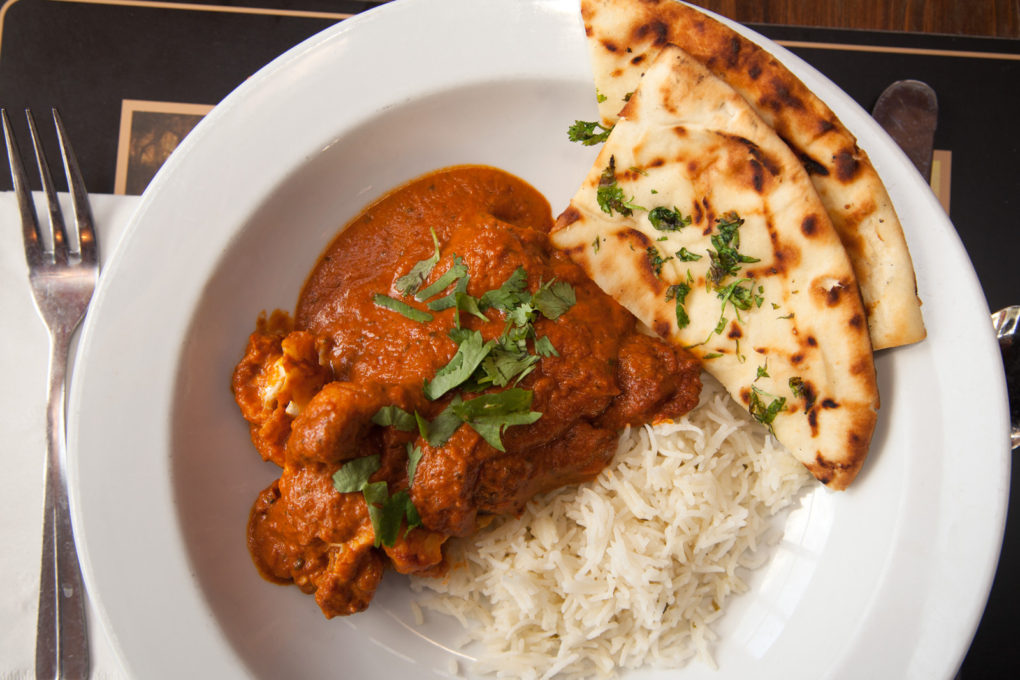 Lamb tikka masala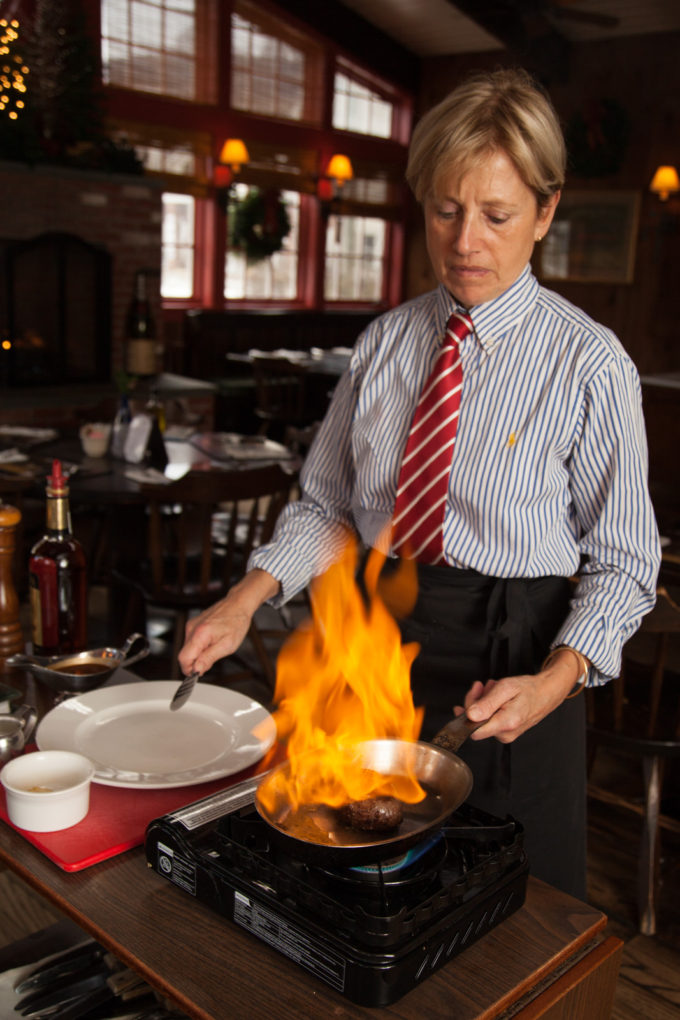 House specialty – Filet mignon au poivre flambé prepared tableside with brandy, finished with heavy cream, mustard and Bordelaise sauce with green peppercorns. Hard not to cheer during this moment!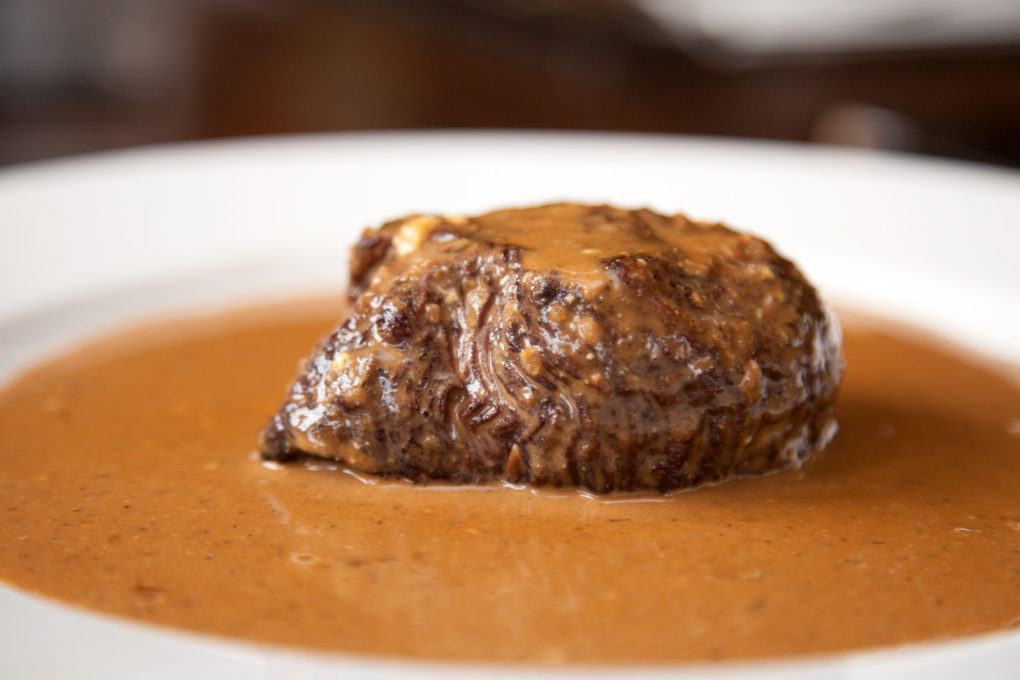 And crazy…we had room to try some dessert! Not sure where we put it?! [Lora's note: everyone has a second stomach for dessert, Bev!]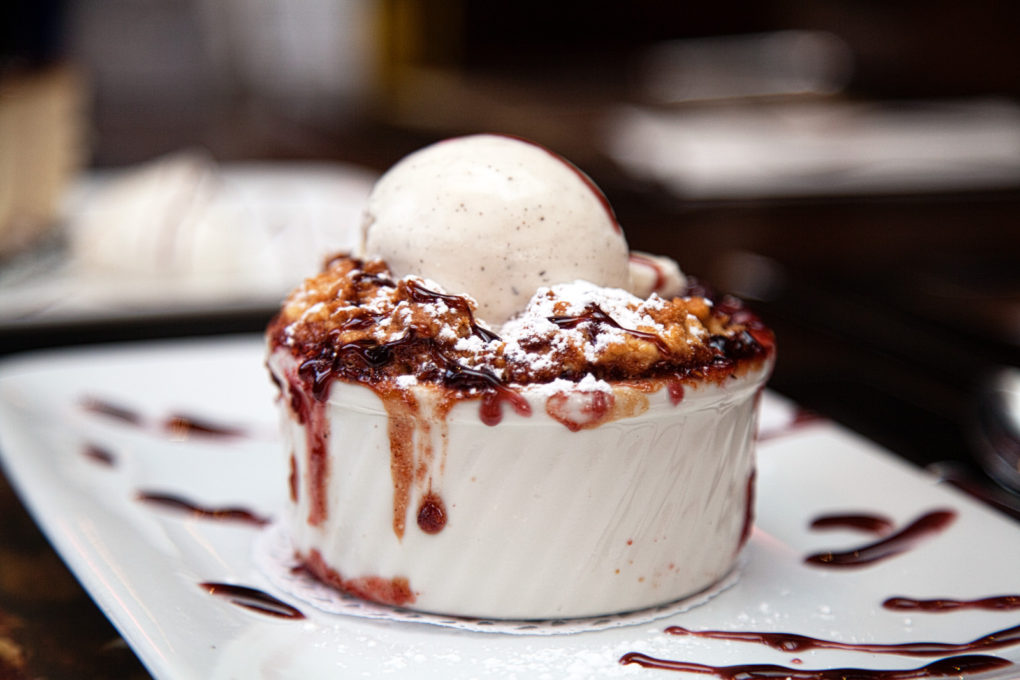 Raspberry and peach cobbler with nutmeg biscuit crust and SoCo Creamery vanilla bean ice cream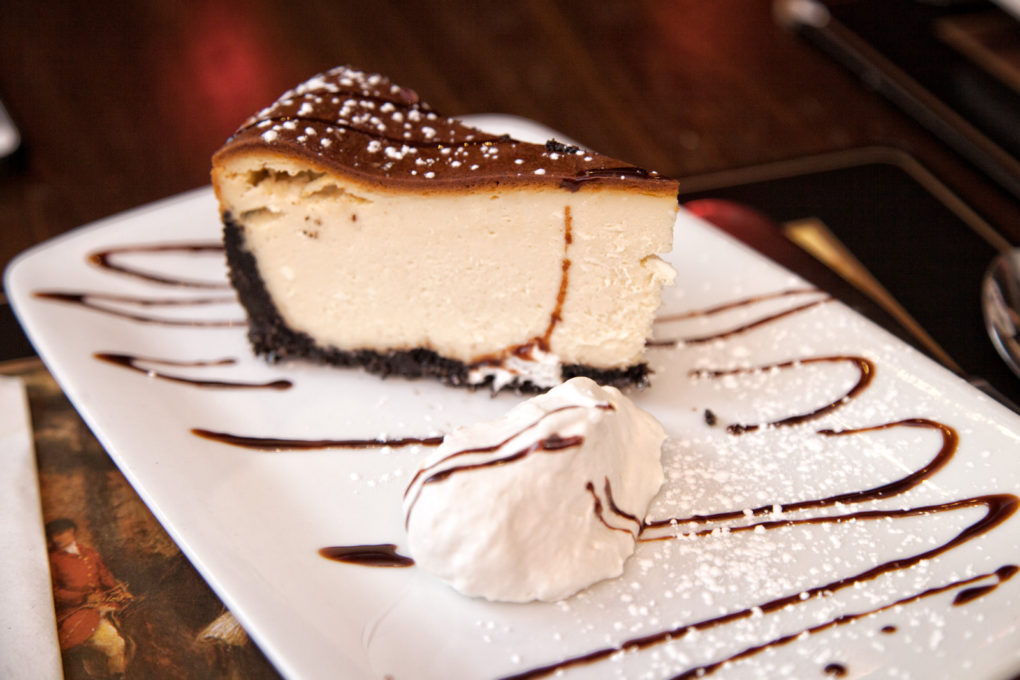 Baileys cheesecake with Oreo cookie crust
Keeping it in the family…
We had the pleasure of talking to Elissa Potts about her memories of the Fife 'n Drum when it was first opened by her parents Dolph and Audrey Traymon back when Kent was a sleepy little town. In 1973, when Dolph and Audrey decided to move from Long Island out to Kent to open a fine dining restaurant – some thought they were not thinking straight!
Dolph Traymon, an accomplished musician and accompanist, and Audrey wanted to open a restaurant of their own; a place where they could offer fine dining and Dolph could continue to play the piano for his customers. Kent was a town that Audrey knew of from visiting when she worked for a greeting card company. She loved it, so there is where they chose to open The Fife 'n Drum, January 20, 1973 (Read the whole story here).
Elissa spent a summer out of college helping her parents run the restaurant and got the bug, becoming the manager in 1997. She spoke fondly of some of the early day struggles, triumphs, and stories of how her dad would never ever, not finish a song – even if somebody was waiting for a bottle of fine wine that only he knew where it was stashed.
We were truly heartbroken to hear that Dolph Traymon passed away shortly after our visit with Elissa, and we pass on our deepest condolences. The Litchfield County community will feel his loss, he was known and loved by many in town and far beyond.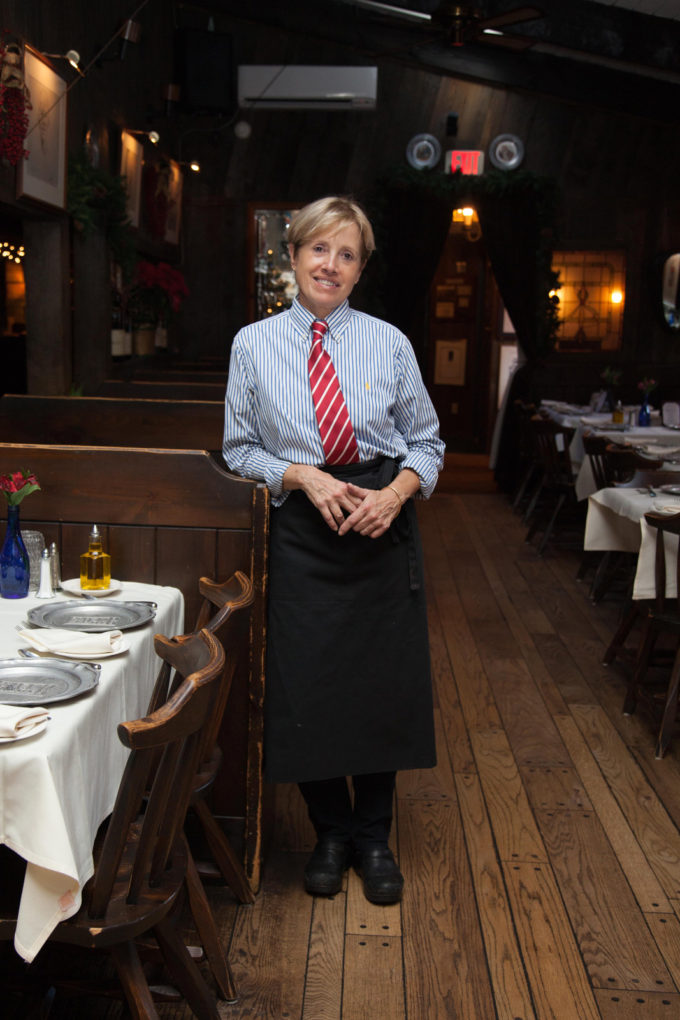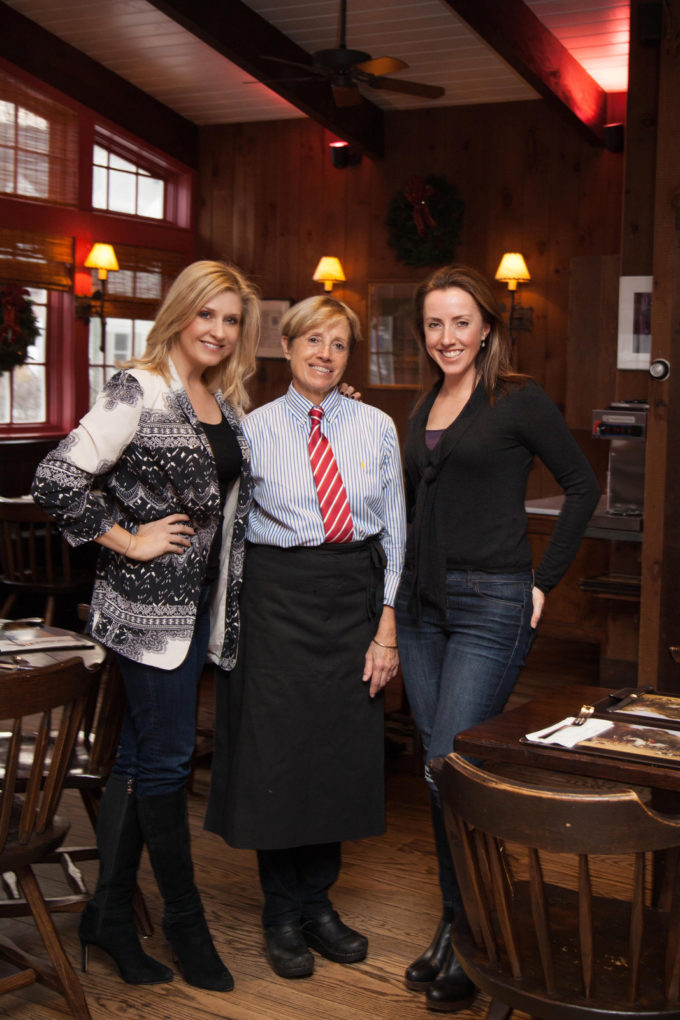 Things you should know…
The Fife 'n Drum also has a 12 room Inn next door, plus a gift shop!
They have a really nice live music line up throughout the month. Check their schedule!
Brunch!
Weddings, parties, catering.
Flambé!
Bev's favorite thing: Caesar salad, the way Caesar intended it.
Lora's favorite thing: The wine list and scrumptious comfort food!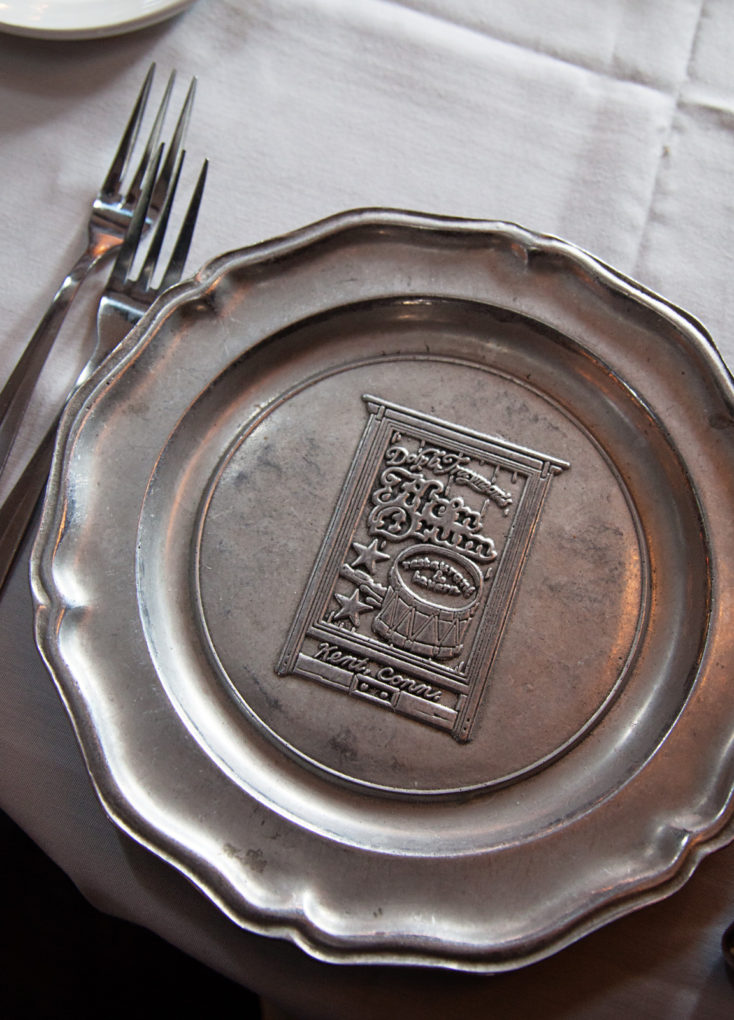 We'd love to hear any fond memories you have of Dolph Traymon – Piano Man in the comments. ❤️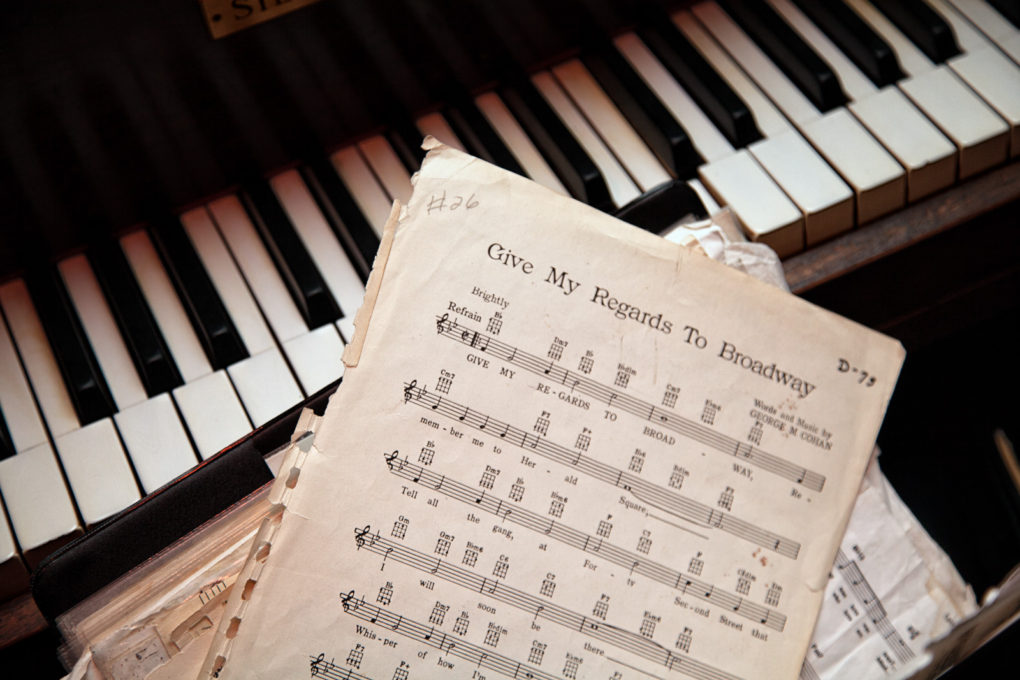 ---
Fife 'n Drum Restaurant, Inn & Gift Shop
53 Main Street, Kent, Connecticut 06757
860.927.3509
Words: Bev / Pics: Lora