[Editor's note: We're so saddened to hear of the passing of Anthony in September 2020. We'll fondly remember the time we spent with him in his home learning to make some of his favorite family recipes and will continue to enjoy his cookbook for years to come.]
Today's post brings us to the home of Anthony LoFrisco in Wilton, a first-time author at the age of 83. His book "The LoFrisco Family Cookbook (How Josie Brought Sicily to Brooklyn)" combines stories of his Italian/American upbringing in Brooklyn in the 1950s and recipes, mostly from his mother.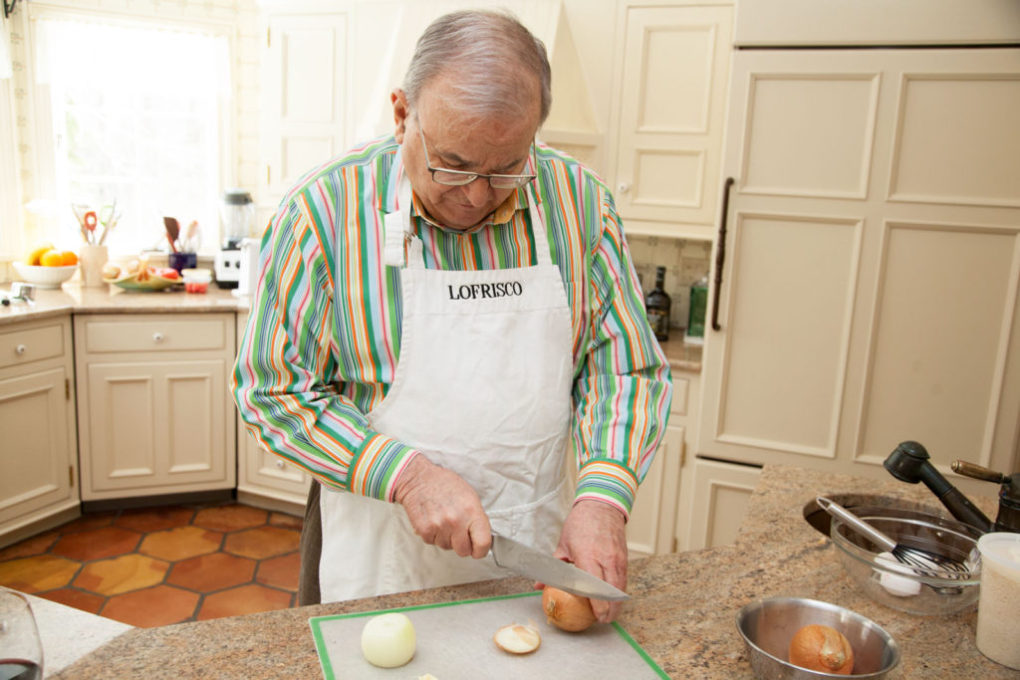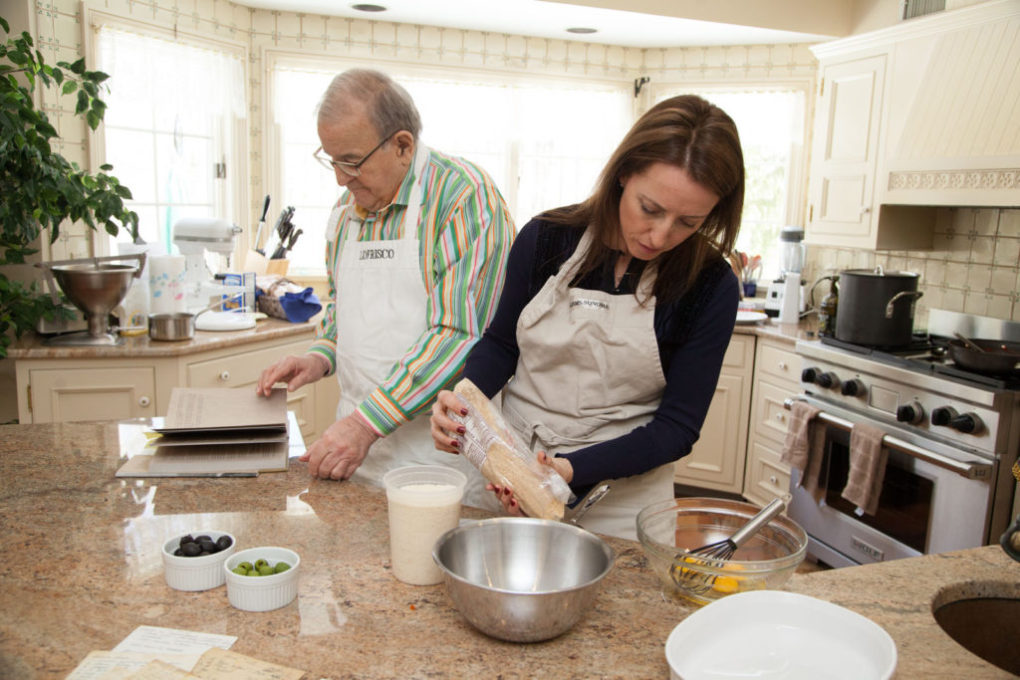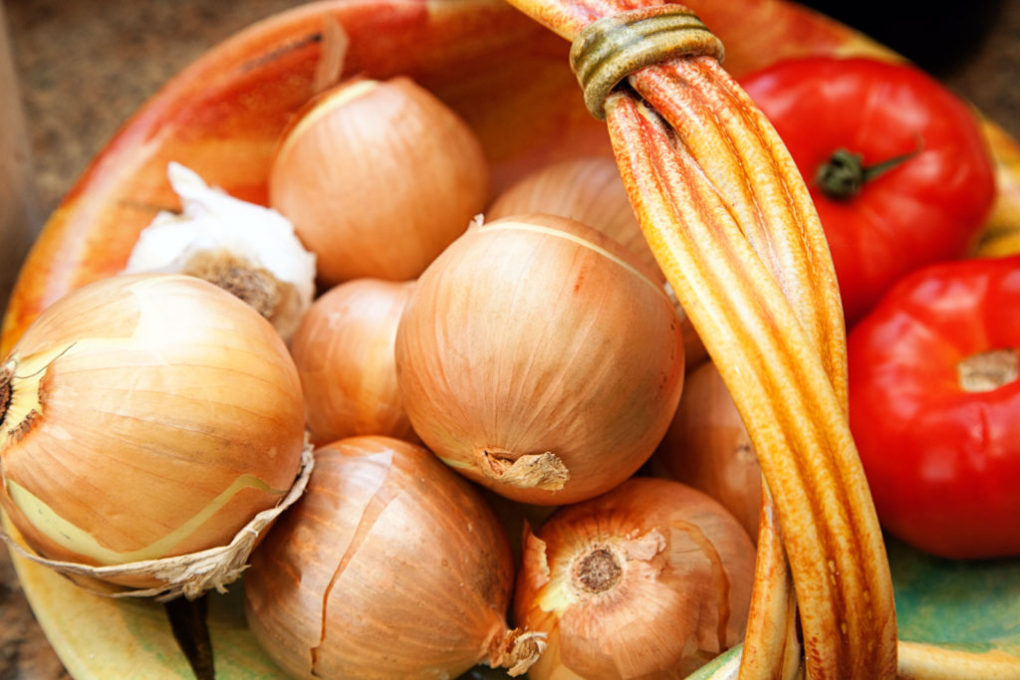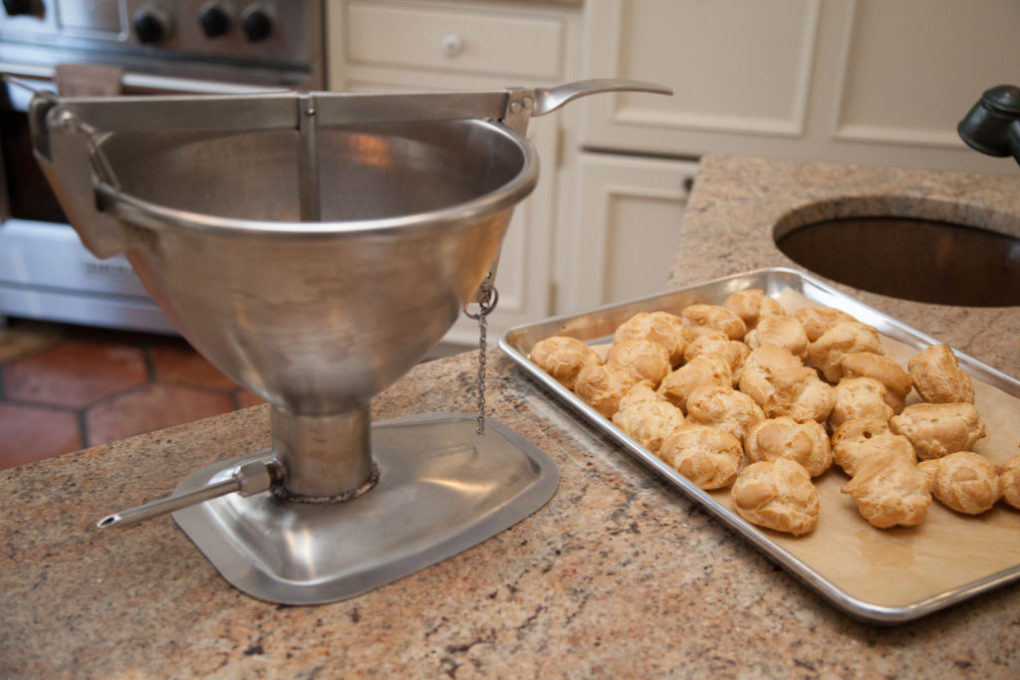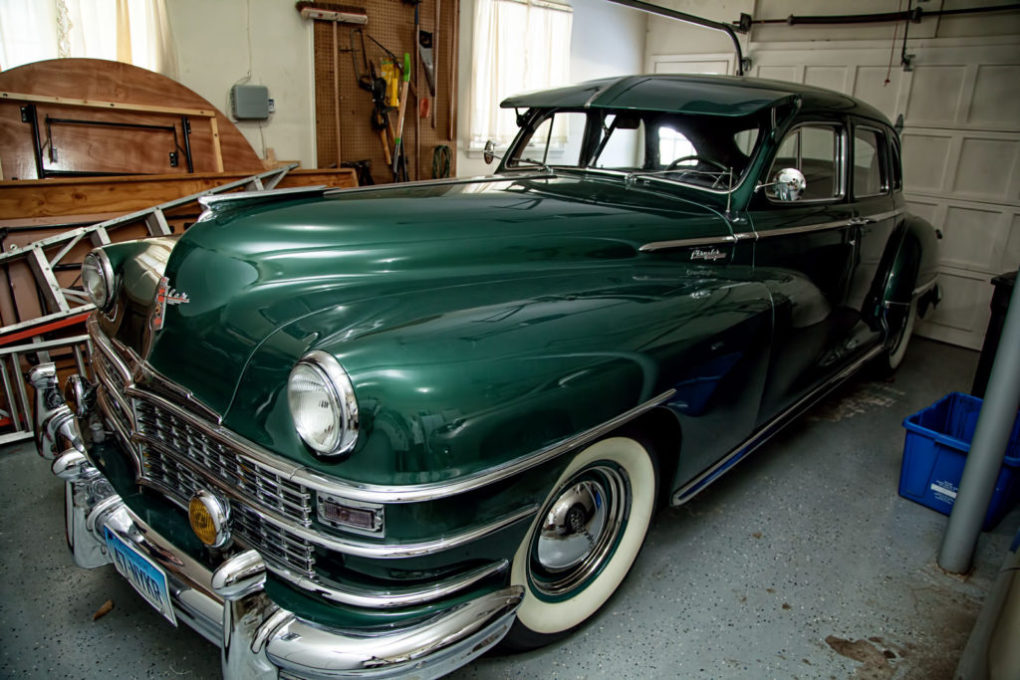 In the kitchen with Anthony LoFrisco
We first learned of Anthony LoFrisco (a retired attorney) and his book when he sent us each a copy in the mail. It was packaged oh-so-delightfully with a wooden spoon tied to the front by a lovely ribbon. We're not sure if the wooden spoon was meant to aid us with our cooking (being that it's a cookbook) or is a nod to the punishment tool of choice used in "those" days! Either way, we were completely intrigued. Stories and recipes make for a good combo in our book…and in Anthony's book!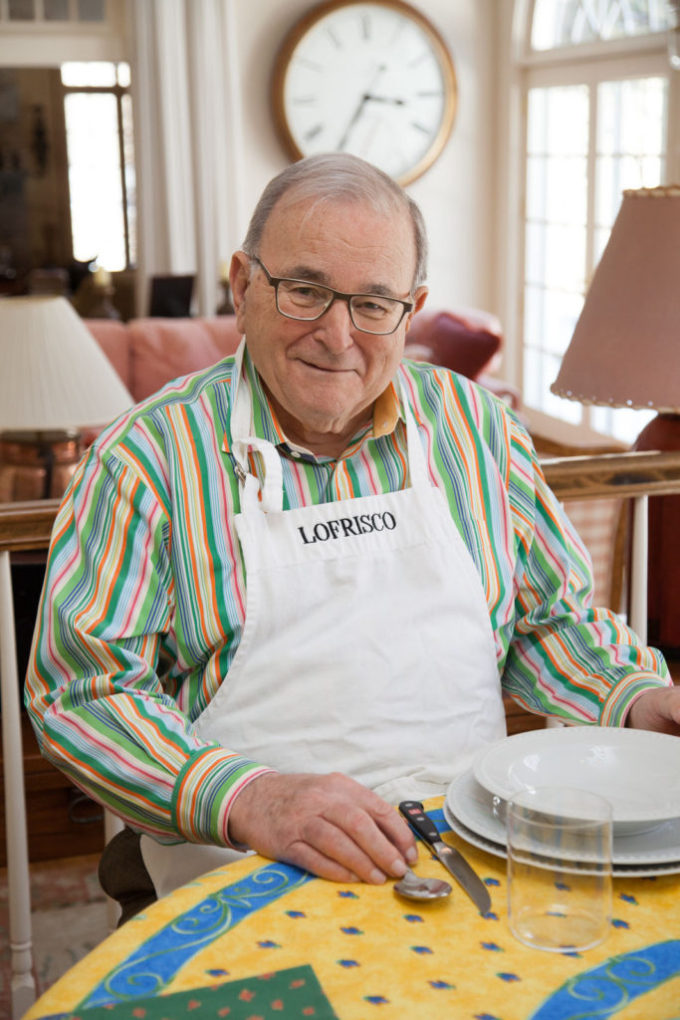 The LoFrisco Family Cookbook is beautiful and is designed to be enjoyed in the kitchen, or just as equally enjoyed on the coffee table. The pages are thick and wipeable should some sauce or cream puff filling go flying while you're following a recipe. The book consists of a sprinkling of photos, stories from Anthony's interesting life, and simple recipes which are all about a few good ingredients.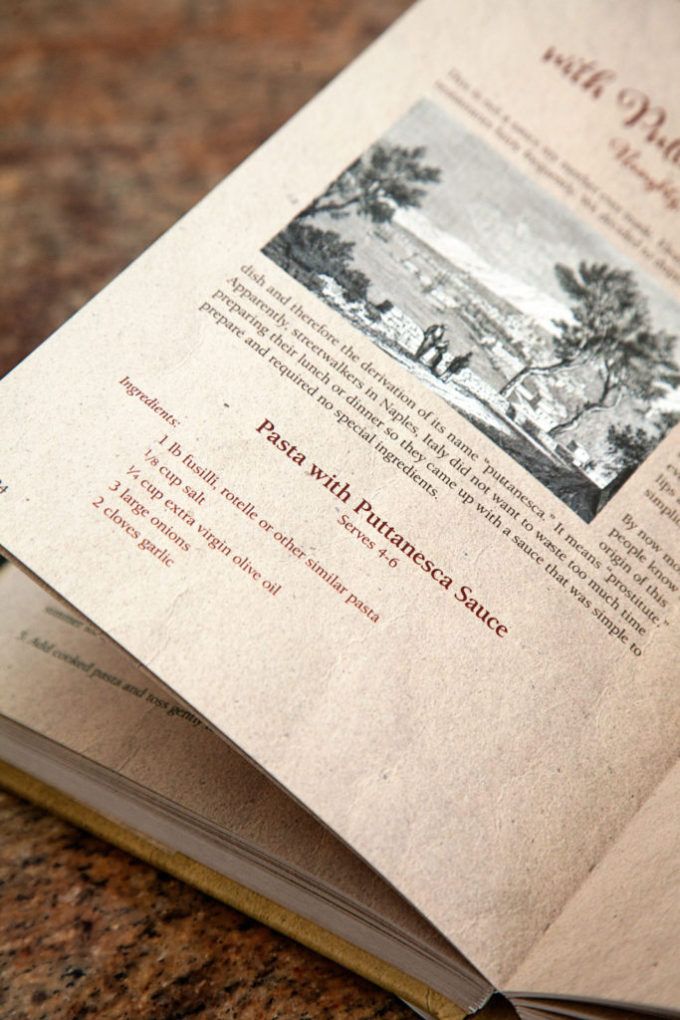 When Anthony invited us to his home to cook with him (he didn't know that we're "challenged" in that area), we said absolutely! We spent a very pleasant afternoon with him (and his ever-patient assistant Kristine) chopping, sipping wine, eating, and of course, asking Anthony lots of questions about his book and his life!
The menu was to include Pasta with Puttanesca Sauce (pg. 124), Veal Cutlets (pg. 164), and Cream Puffs (pg. 223).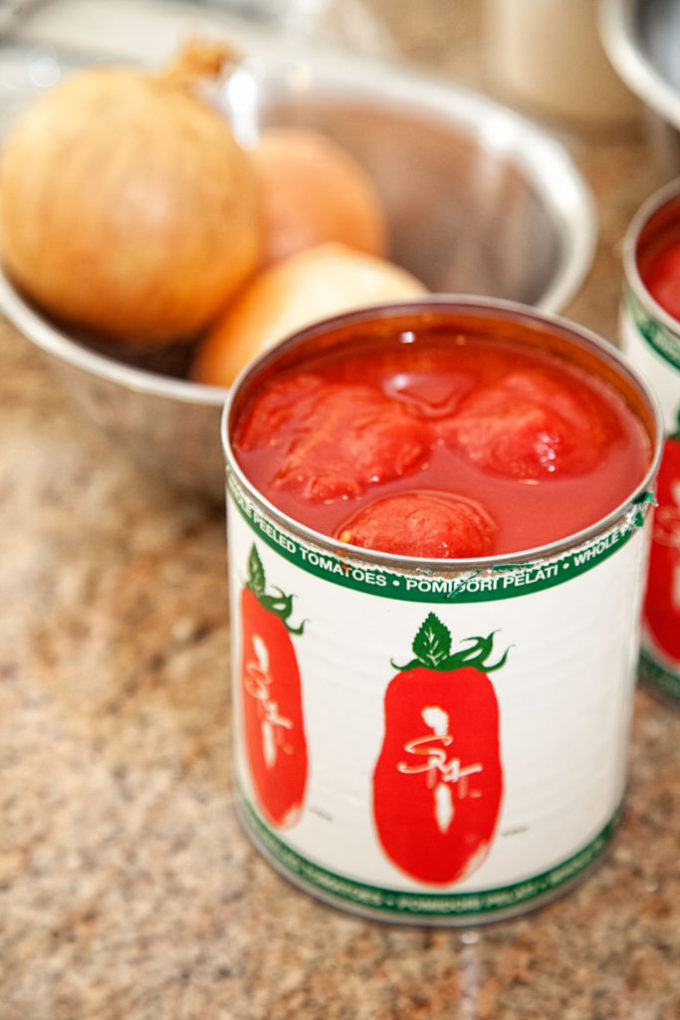 Every good dish begins with onions…and OMG Anthony taught us how to not cry like a baby while chopping them! Only took 40+ years to learn this trick!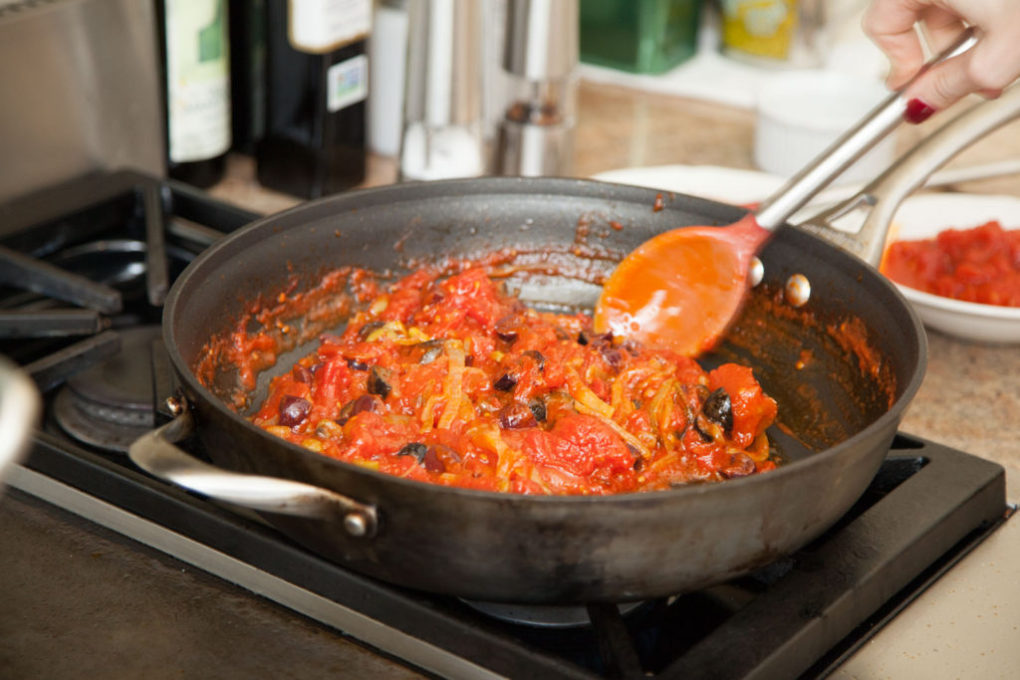 As a first-time author at the age of 83, what was the inspiration to write and publish this cookbook/memoir?
Well, it started out when some of my kids asked me if I would put together some of Grandma's recipes. They were sensitive enough not to add the phrase "before you die." They loved her cooking so I figured why not? Around the same time I started thinking about it, my older brother Leo sent a 13 page Christmas letter which was a reminiscence of his early life. So, that was always in the back of my head and I decided to add some stories to the cookbook to give the recipes some context.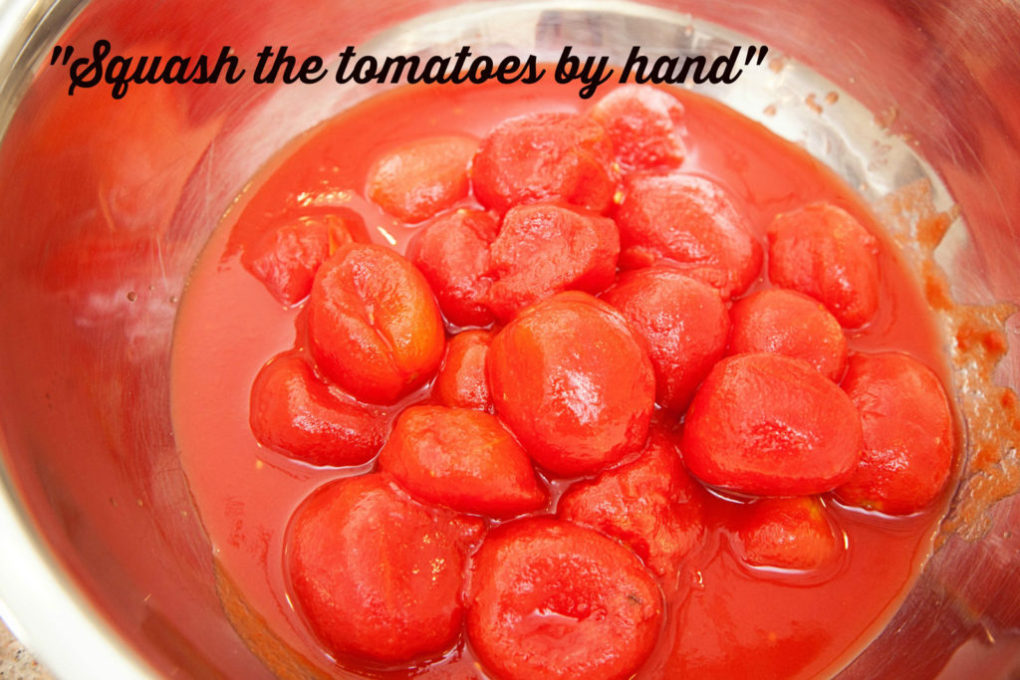 What has been the reaction of your family to the book?
Of course, my kids were thrilled, but the surprising impact was what I received from my nieces, nephews, and remarkably from cousins I hadn't heard from for years, including some I didn't even know I had–all through the power of Facebook. A niece from California started it all and I heard from LoFriscos from every part of the country. I was amazed.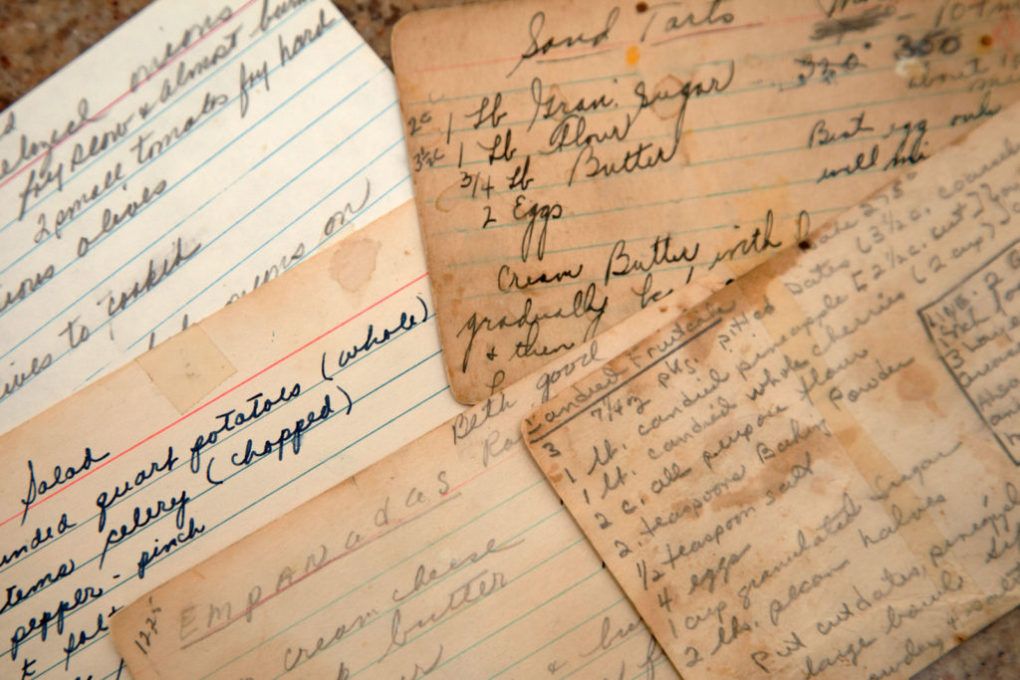 Some of the original handwritten recipes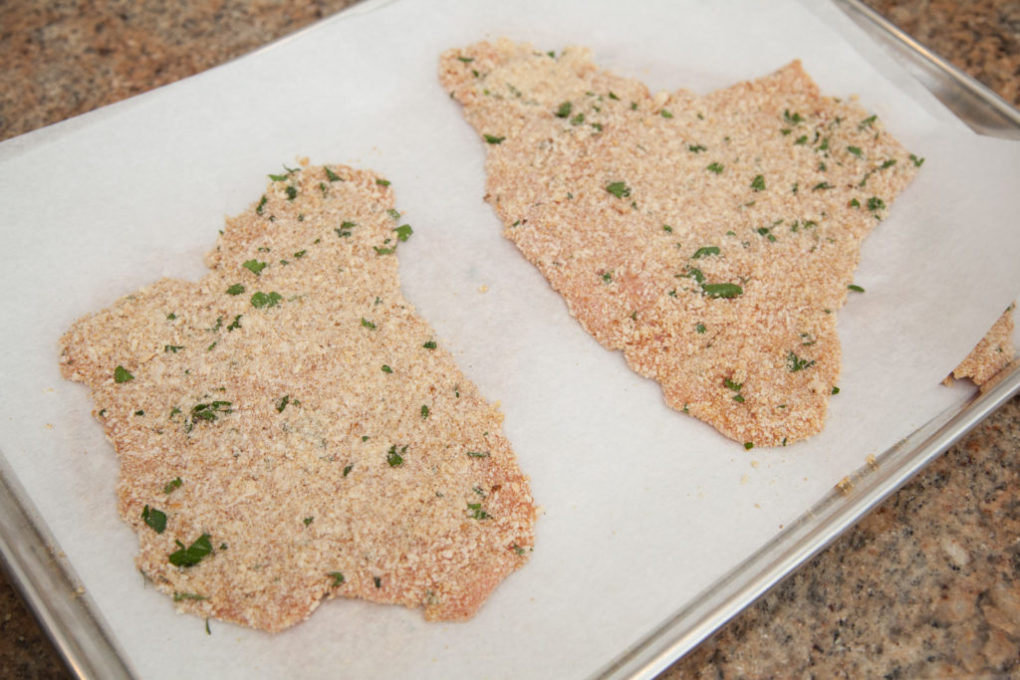 What would you say was the biggest challenge in the whole process of writing the book?
The biggest challenge in the whole process was me because I'm not exactly the most disciplined person in the world, and if you want to write and publish a book it takes a lot of discipline. Most people are surprised when I tell them that the easiest part was writing the stories. All I did was dictate to my computer with voice recognition software and because I love to talk, the whole process was easy. I just told stories.
But, I'm a stickler for detail so I drove everybody crazy. Like the printer, the book designer– I mean I can't tell you how much time I spent deciding on font styles and sizes and spaces between letters and lines. So when you ask what was the biggest challenge in the whole process my answer is: "the biggest challenge in the whole process was the whole process".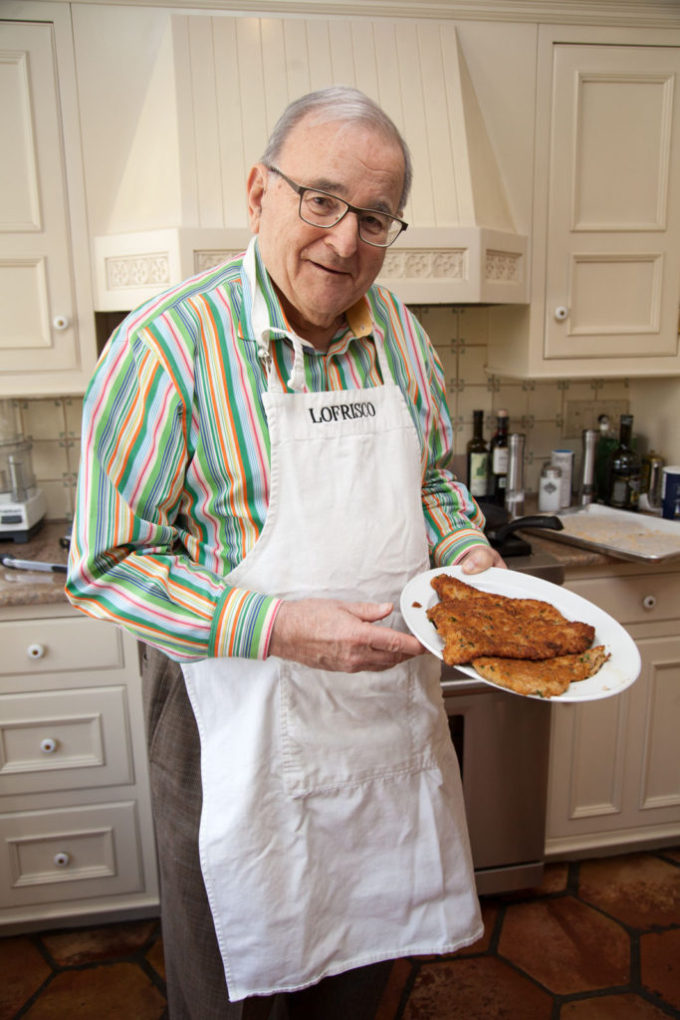 The book is beautifully designed. Can you tell our readers about it?
I received a cookbook from a friend of mine who lives in Rome, Italy. I loved the design of the book. And in fact, I tried every which way to contact the publisher of that book to see if they would print it or publish my book. I tried mail, I tried email, I tried telephoning, I tried everything but carrier pigeon.
So, I found a magnificent talented artist right here in Westport and showed her the book for inspiration. Judy Renacia did not copy my Roman friend's gift, she just created what was floating in my head including giving the pages the look of antiquity. She exceeded by far everything I ever hoped for in producing a book that was like no other that I have seen in terms of its artistic and pleasing-to-the-eye impact. I love the results. In fact, two people have told me that they bought an extra book to hand down to the grandchildren. Now whoever heard of anybody buying an extra cookbook to hand down to the grandchildren?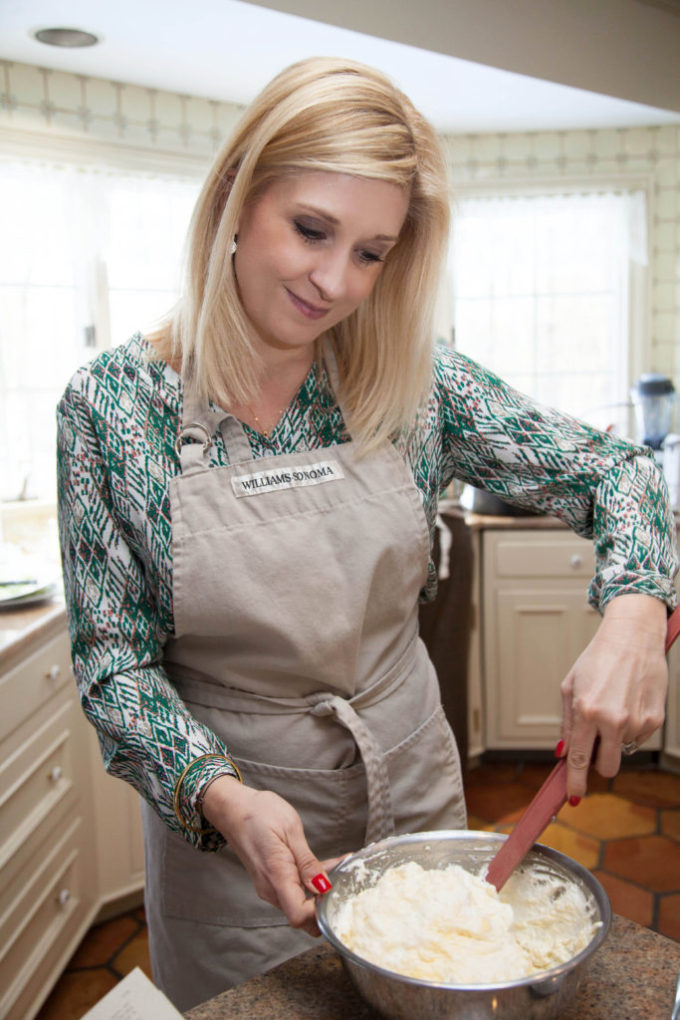 You've visited Italy many times over the years. Do you have a favorite spot?
The whole place is my favorite spot. That could be my next book. The first would be a hotel that you would go to if you win the lottery. It's the Villa Feltrinelli on Lake Garda. The ambiance, the food, the location, and the service is like nothing I have ever seen in my life. They charge a fortune, but it is an amazing experience. For people like me who have no chance of ever getting there, you can experience Heaven for $1000 or $1500 a day.
The Palio in Sienna is an incredible experience. The Palio is Pageantry and untamed Italian emotion like you can't imagine with each Contrada or neighborhood decked out in medieval costume marching through the streets and ultimately around the city square, before the horse race. It is really fantastic.
Oh, and Tuscany is another spot. The fact of the matter is you just can't go wrong in Italy especially if you want to eat well. When it comes to eating– touristy places I avoid like the plague. I try to find restaurants that don't have English on the menu– they're the best.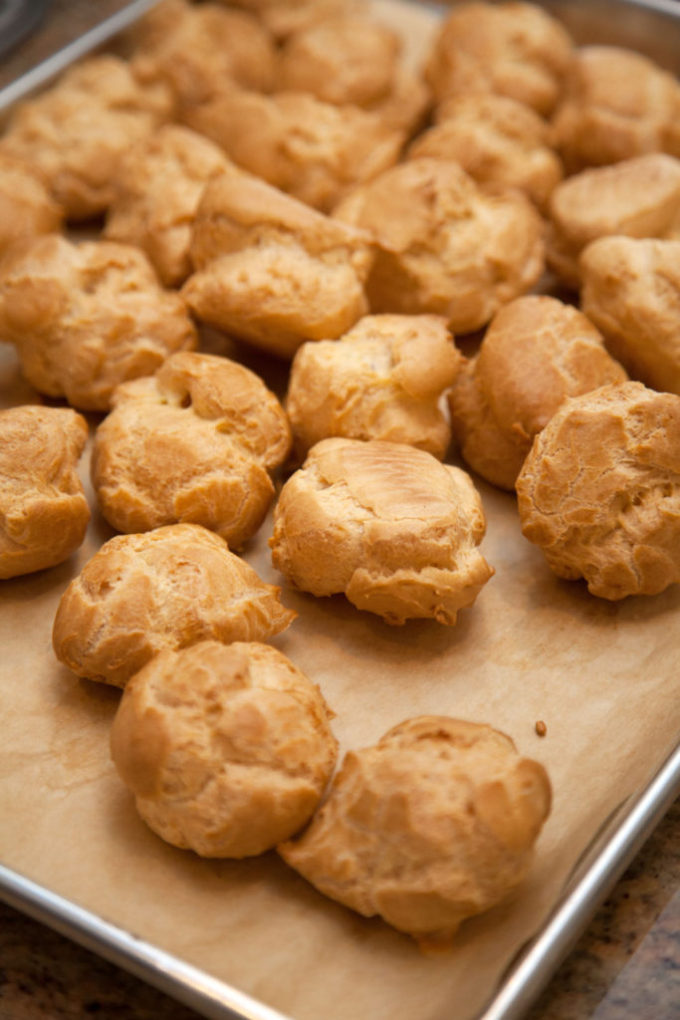 What's the most important lesson you have learned in the kitchen?
To get the best, freshest ingredients you can find. That's something I learned from my mother and it's proven time and time again in the kitchen. I will travel more than 100 miles round-trip to get ricotta and mozzarella when I want to do things just right.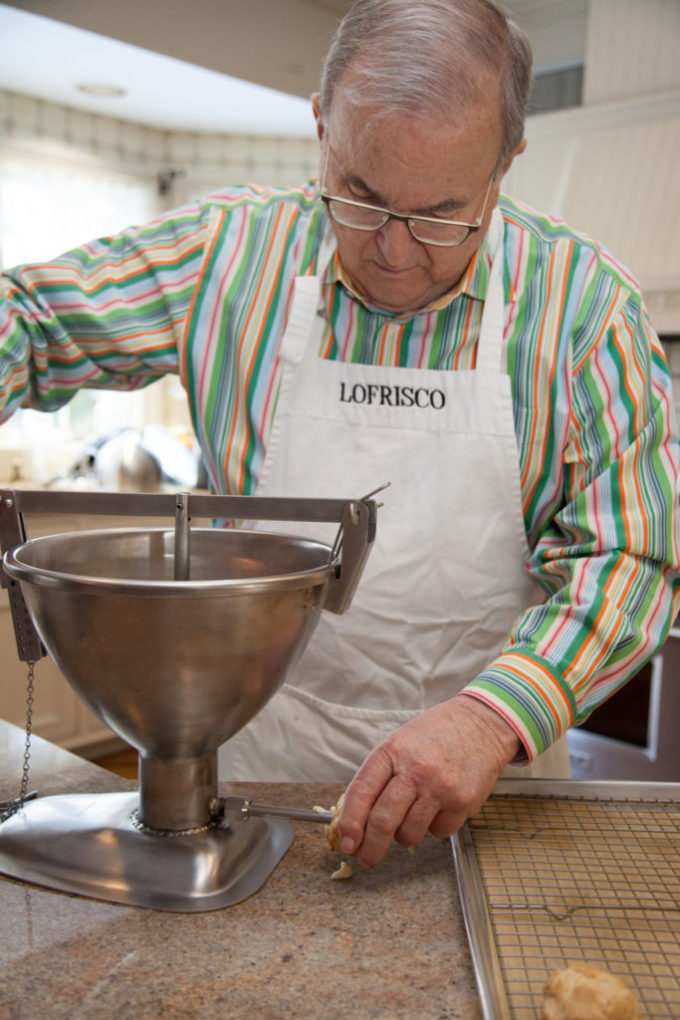 And how about outside the kitchen?
Outside the kitchen what I have learned is, to be honest, and don't be afraid to speak up.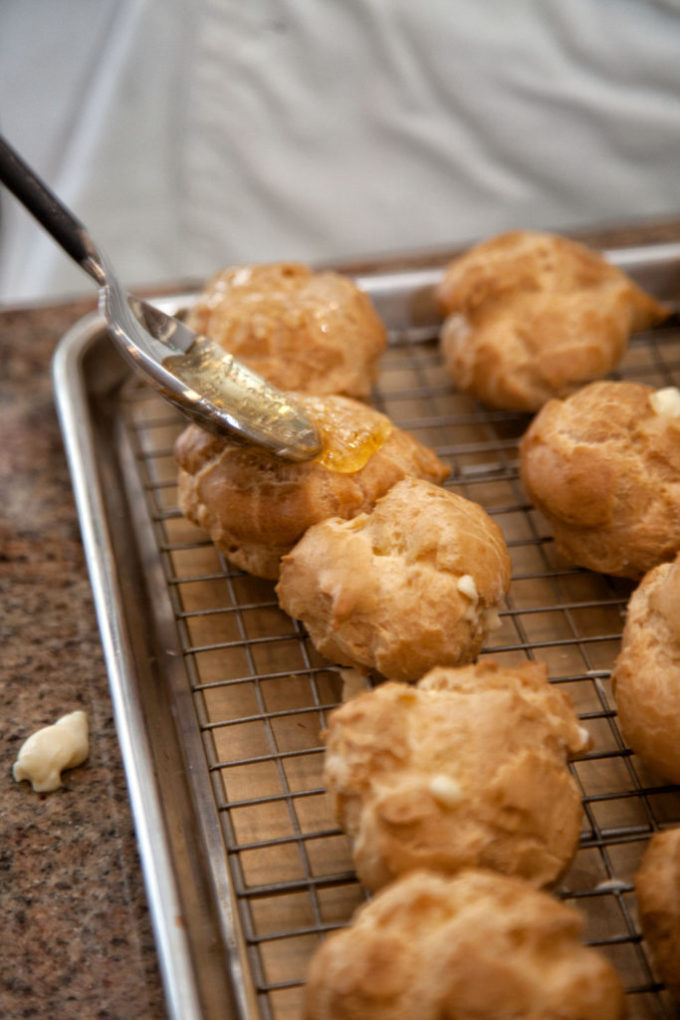 Best Italian deli in Fairfield County?
AS Fine Foods in Norwalk has store-made mozzarella which is excellent and carries imported Italian cheeses, canned goods, and pasta.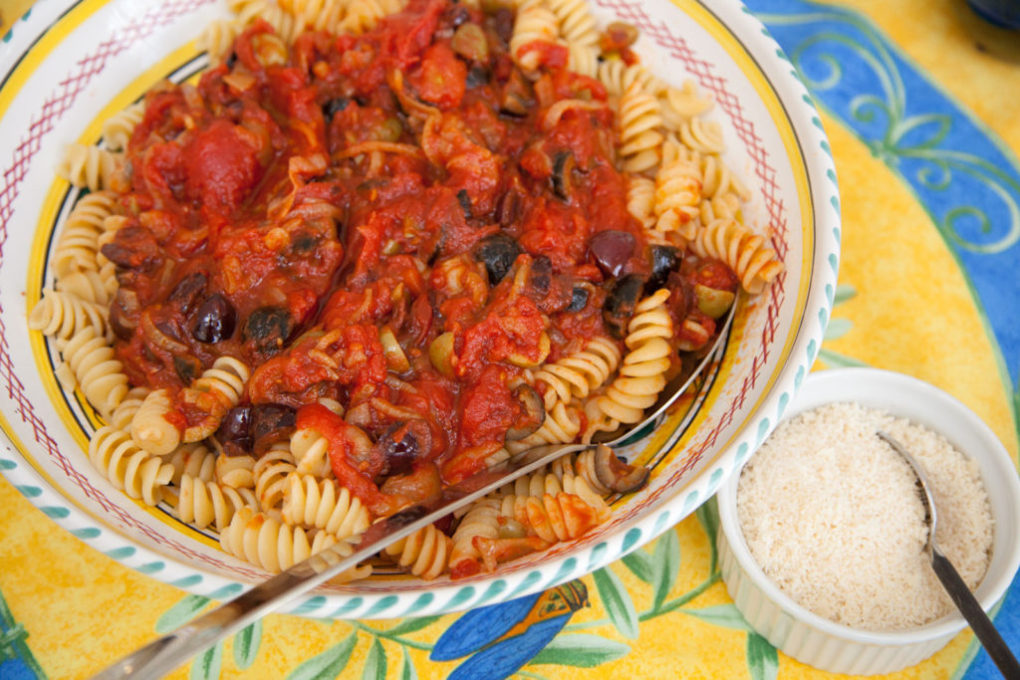 Published author – check! What's next for Anthony LoFrisco?
Ah, what a great question. I know what I would like next but it's a long shot. You know what drives me completely nuts? It is the slicing machine that's used in delis. Moving a whole ham back-and-forth across a spinning blade to get a slice at a time is something out of the middle ages.
I have in mind a device somewhat like the Cuisinart food processor where you can slice a cucumber in five seconds. I see no reason why that same principle can't be used to slice ham or salami and do it automatically. It should even be able to weigh the sliced ham and maybe even wrap it. Why is it a long shot? For one thing, I'm 83 years old– for another, I'm not an engineer–for another, I can't even draw a stick figure. I'd have to find a Judy Renacia engineer to read my head and produce a machine prototype. And once that's done I'll probably find out that each machine works perfectly but costs $247,000.
Maybe I'll write a book on how to write a cookbook.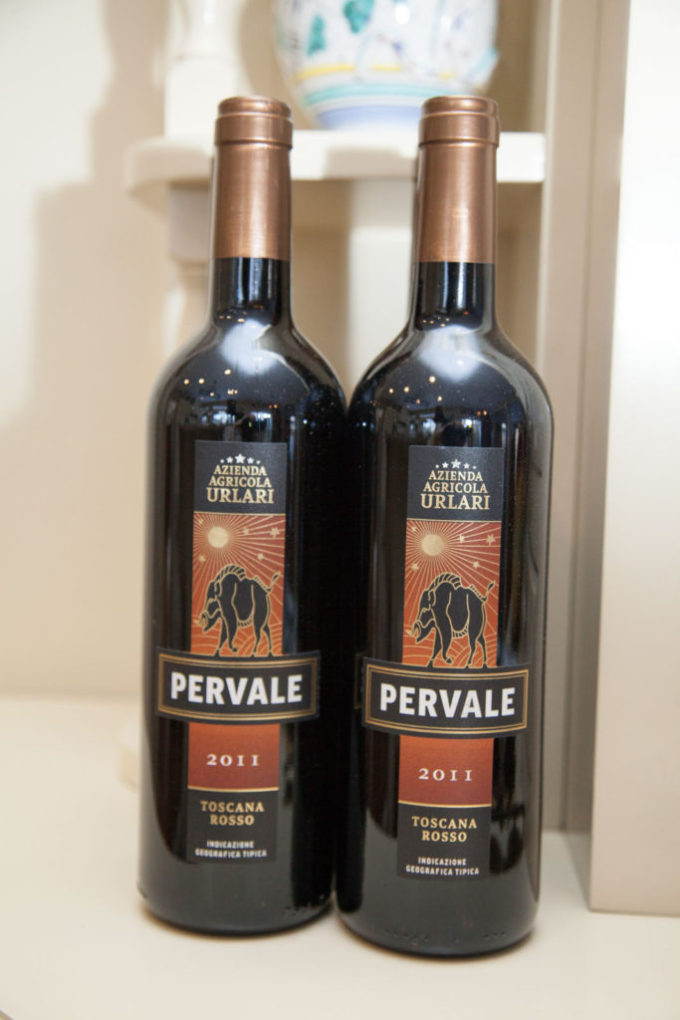 After all that slaving away in the kitchen (Ahem. Thanks, Anthony and Kristine for doing the brunt of the work), we all sat down to enjoy the meal – which was ridiculously good, if we may say so ourselves. Of course, Anthony is such a great storyteller and had us enthralled with even more stories from growing up in the Dyker Heights section of Brooklyn. We couldn't get enough! We also couldn't get enough of those cream puffs! 5 each!!
So inspired by our visit with Anthony and his book, we went home and wrote down what would be in our cookbooks. Recipes from our youth. Here you go. So sophisticated, and so not Italian.
Recipes from our childhood…
LORA
Homemade dill bread | Meatloaf | Chicken in biscuits | Stuffed cabbage | Ann's Casserole | "The Next Best Thing to Robert Redford" cake | Sloppy Joes | Bacon wrapped chicken | Chocolate cake (made with beets!)
BEV
Beans-on-cheese-on-toast | Nana's special tomato soup (included bacon, fancy) | Tuna Fish Pie | Corned beef hash | Ratatouille | Chicken Cacciatore | Lasagne (Scottish style)
---
You can buy Anthony's book here!
Pics: Lora / Words: Bev